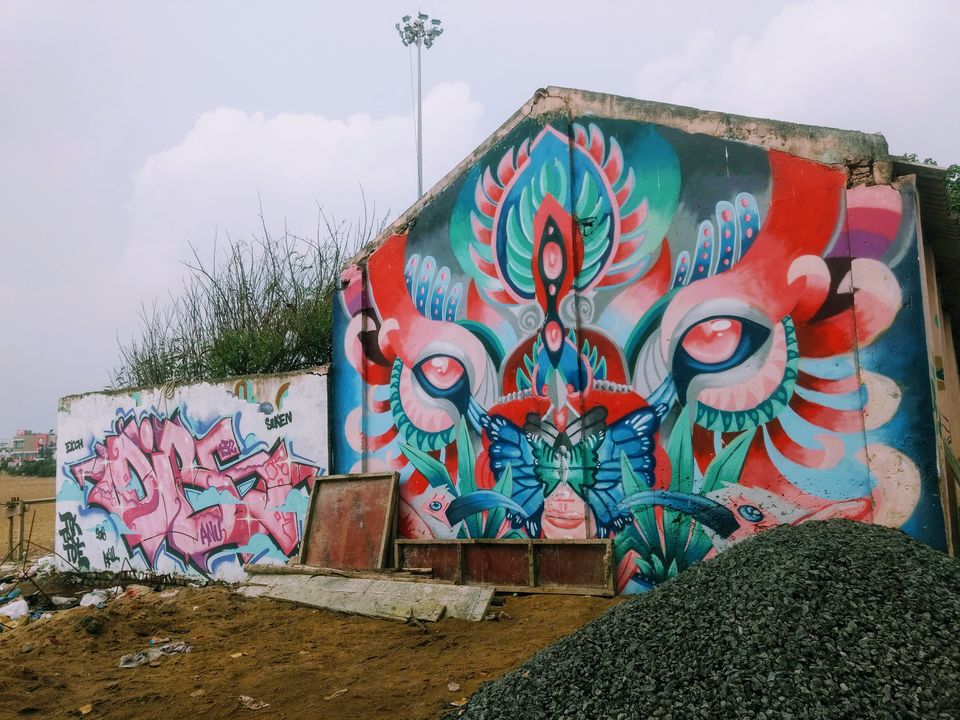 After spending the Dasara week working at office, I have decided to visit Chennai for the weekend. There are many government and private travels that operate between Bangalore and Chennai. I traveled for 6 hours and reached Guindy, Chennai by 5:30 AM. Took two MTC buses, one to Adyar signal and other to Besant Nagar to reach Edward Elliot's Beach. Locals call it as Besant Nagar Beach. It was my first encounter with Coromandel coast of 'Bay of Bengal'. Even at 6 AM, there was decent amount of crowd in the beach. THE BEACH IS SO DIRTY. Few garbage bins spread over the beach could have been better. A walk on the shore towards north took me to Fishermen's colony where I found the fishing nets and boats. People often reach out to this place for sea fish. If you are accompanied by someone, you can walk further along the deserted path to Broken Bridge. It is the place where Adyar river joins the sea.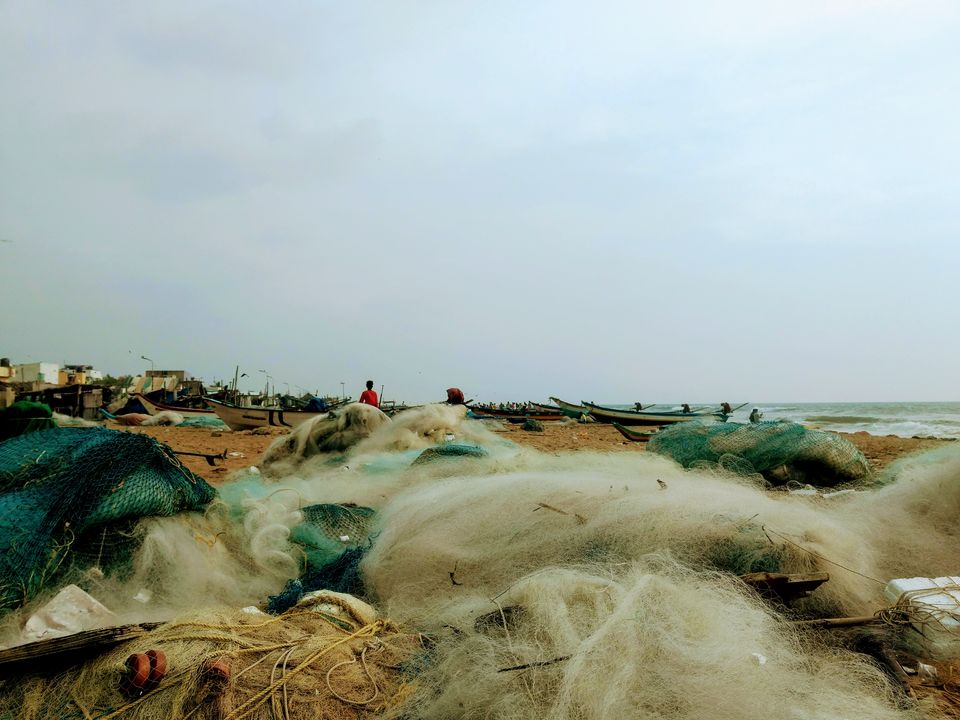 Later I somehow managed to find the right bus to Saidapet and checked-in at Treebo Mount Kailash Hotel. In the afternoon, I visited Fort St. George, the first English fortress in India. A walk around the fort museum can take you back to the Colonial era. You can also find the Indian Flag that was first hoisted after Independence on 15th Aug, 1947. This fort helped the British in the formation of Madras City. It now homes Tamil Nadu's Secretariat and is administrated by Department of Defense. Near to it, is the Anna square with Napier's Bridge, University of Madras and Memorials of Tamil Nadu politicians. I went to Pondy bazar in T Nagar in the evening. It didn't amaze me as I have seen similar shopping streets in other cities.
Next morning, I visited Chennai Marina Light house. It will be closed on Mondays and open on other days only during specific timings. From there, I walked in scorching sun for 10 mins to reach Santhom Cathedral. It is a Neo-Gothic style church with colored window panes. It is one of the three churches in the world to be built upon tomb of apostle of Jesus. The overall architecture of the church was pleasing to eyes. After spending 2 hours in the church (1 hour charging the mobile battery) I took a bus to Mylapore, the cultural hub of Chennai.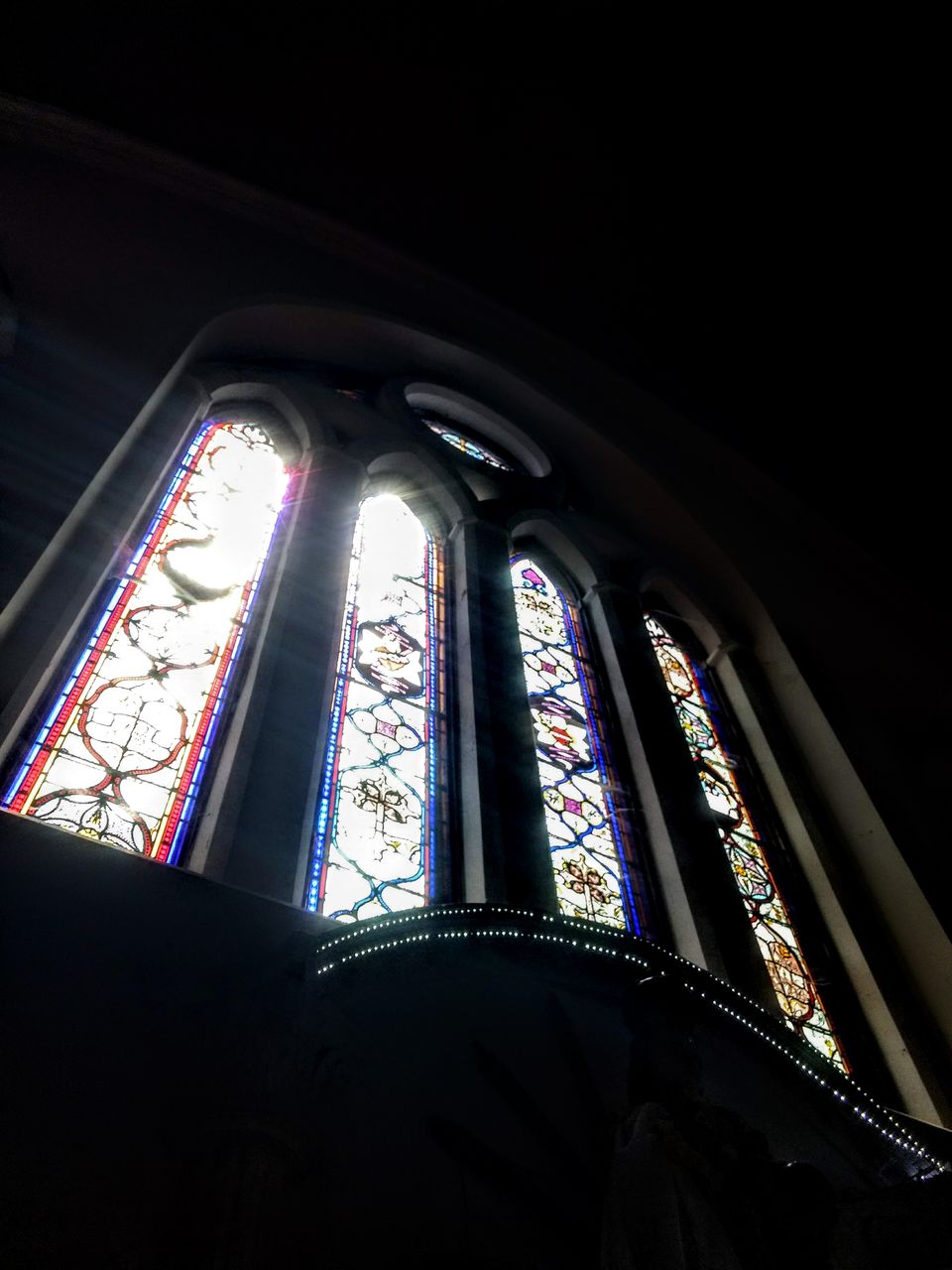 The streets in Mylapore adjacent to Kapaleeshwar temple have the shops all lined up to sell dolls, flowers and gold jewelry. I had lunch at 'Nitya Amritham' hotel. The hotel serves authentic Tamil cuisine along with North Indian food. I took a short walk from there to reach Ramakrishna Math. It is a peaceful place filled with spirituality and I spent an hour in the Math doing nothing. After returning to Kapaaleshwar temple, I found the temple being crowded gradually after 4 PM. There was a lady in the Temple who talked to me in Tamil for 20 mins. I somehow understood the language and was able to reply. Had Mylapore's special coffee and took a bus to CMBT. I travelled back to Bangalore the same night.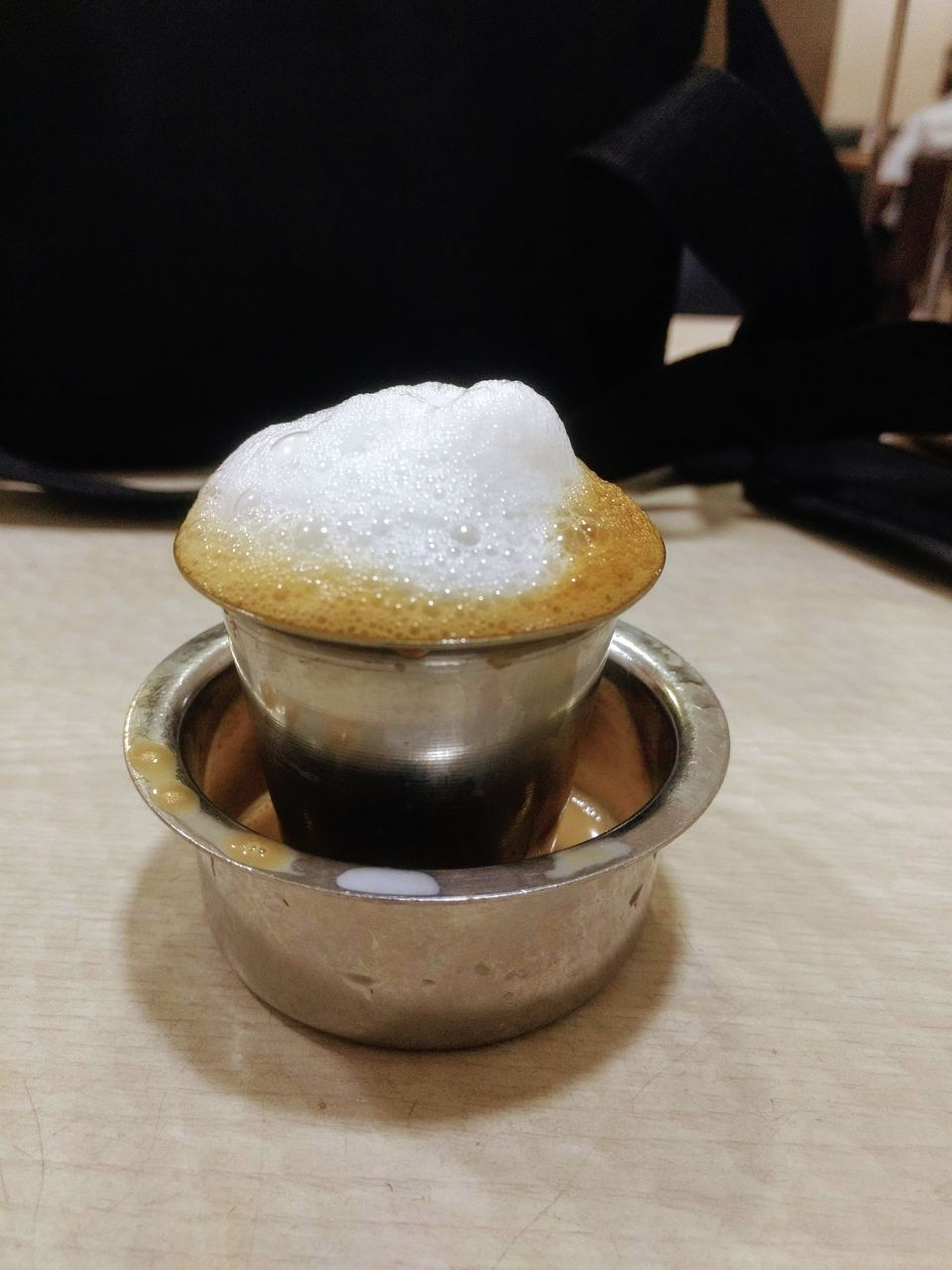 Before you plan a visit to the city, here are my experiences filled tips.
1. Do carry sunglasses, sunscreens and any other things that can protect you from sun.
2. Tissues or a cloth to wipe your face if you are visiting the beach. My clothes tasted salty after being exposed to salty sea breeze.
3. If you are opting public transport, do not expect Google to show correct bus stop and bus numbers to your destination.
4. Do not expect the beaches to be clean.
5. Learn few Tamil words or sentences. This is not only to ask for directions, but you can also interact with locals and knowing the people at a place makes your trip exciting.
6. Search for restaurants can be a tough task in some places.
7. Chennai has got various modes of transport to commute in the city like Metro, local trains, buses, autos, cabs. There used to be trams also.
8. The roads are mostly narrow and prone to traffic jams. Wisely calculate the commutation time.
9.Check the opening and closing times of places you planned to visit
10. Do not miss visiting Mylapore. The place just amazed me.
There are good number of English-speaking people in the city. You must not find language being a barrier to visit Chennai. The climate and food are also manageable for a trip.
Frequent Searches Leading To This Page:-
famous tourist places in chennai, places to visit in chennai for kids, weekend tour from chennai, things to do in chennai this weekend, green park chennai