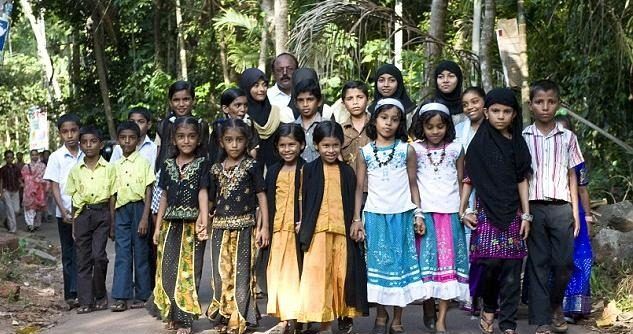 India is a land of many wonders. Some of them are magical and breathtaking while some might be weird and difficult to explain. One such place is the small town of Mohammadpur Umri, popularly known as the Village of twins.
Where?
Located in Uttar Pradesh, about 8 miles away from the Allahabad Railway station, this village will transport you back to another era all together. It is situated at the edge of the Bamrauli Air Force Base Station, between the Airforce Sports Complex and the Kendriya Vidyalaya.
The "Twin Effect"
Thatched roofs, small huts and a few village shops which form a part of this village normally wouldn't have got much attention from travellers. However, there is a very interesting occurrence in this place which garners a lot of attention from media and travellers alike. Out of a population of close to 900, the place has 65 pairs of identical twins, which is way higher than normal standards. Consider this-the identical twin birth rate here is said to be 300 times more than the national average and maybe the highest one in the world!Not surprisingly it is sometimes referred to as the Twin Capital of the World.
The earliest set of twins was a pair of twin girls born shortly after the partition in 1947.In this village every fifth home is said to have a pair of twins. While some families stay completely untouched by this phenomenon, there are others who have multiple no. of twins in a family. A 10-member family in this village is filled with twins except the parents.
The most astonishing part though is that this is restricted not just to the villagers, but into animals and birds in the village as well. It is a regular occurrence for a hen to lay eggs with double yolks or for the cows and buffalos to deliver twins.
There are multiple reasonings being given for this twin gene factor. While the villagers think of it as God's gift or even associate it with something being present in the soil and water, scientists obviously attribute it more because of genetic factors. A lot of Indian and international scientists over time have studied the DNA of these villagers on a regular basis and are still perplexed over the reasons behind this. It is something that can be seen across various religions and age groups and is given to be a mix of environmental and living conditions mainly due to a large number of intermarriages in the village.
Double the trouble!
Having so many identical twins in the village obviously gives the villagers a lot to share about the comedy of errors that happens on a daily basis. From the same child being fed twice to the wrong person being hit for another one's mistake, the stories get funnier from one house to the other. However, having twins also brings its share of financial trouble for the villagers who struggle to make their ends meet. Despite all the visitors who travel here regularly, very little has been done for the village by the Government; thus increasing the infant mortality rate due to lack of basics such as medical facilities. So, although the villagers can be very friendly, be ready to face some resistance as well due to the daily struggles that they face.
Competing with the "Twin Town"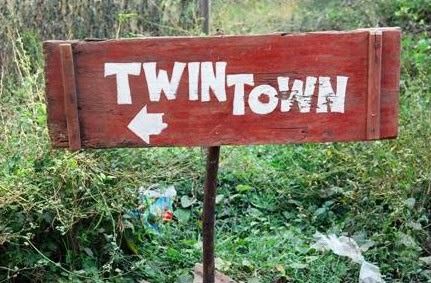 The small town of Umri is often compared to Kodinhi in Kerala. Kodinhi shares the twin propensity with Umri with around 250 sets of twins amongst 2000 families.However they are worlds apart.While Umri is a village of poor and landless farmers who have financial troubles; Kodinhi boasts of wealthy families,most of them supported by remittances from relatives in the Gulf.The most stark difference though is in the medical facilities as Kodinhi has a regular doctor and even a twins association with a website which promotes itself globally.
Visiting the village
While seeing twins anywhere else wouldn't have been much of a thing on your to-do list, seeing a village filled with identical twins and listed in the World Records will be quite an experience.If you are visiting the city of Allahabad , then a short visit to this place is a must do!
Have you visited any such unusual places?Share your experiences with other travellers here on Tripoto!
Also for videos and more , check Tripoto's YouTube Page.