Situated around 250 KM from Delhi, Sariska Tiger Reserve in Alwar District of Rajasthan is a perfect get away from the hustle and bustle of the city life. Spread over 800 sq Km Sariska Tiger Reserve is an amazing blend of flora and fauna. Traveling through the dense forest various species of animals can be spotted. While Baboon, Peacock, Sambhar, Deer, Chinkara, Nilgai are common sights, Bengal Tiger, Indian Leopard can be spotted too. In this chapter, we take a one day trip from Delhi to Sariska Tiger Reserve.
We started our journey at 5 AM from Delhi on Delhi-Ajmer Expressway NH48. The journey to Sariska will take approximately 4 hours. Road is in good condition throughout apart from few patches on NH248A.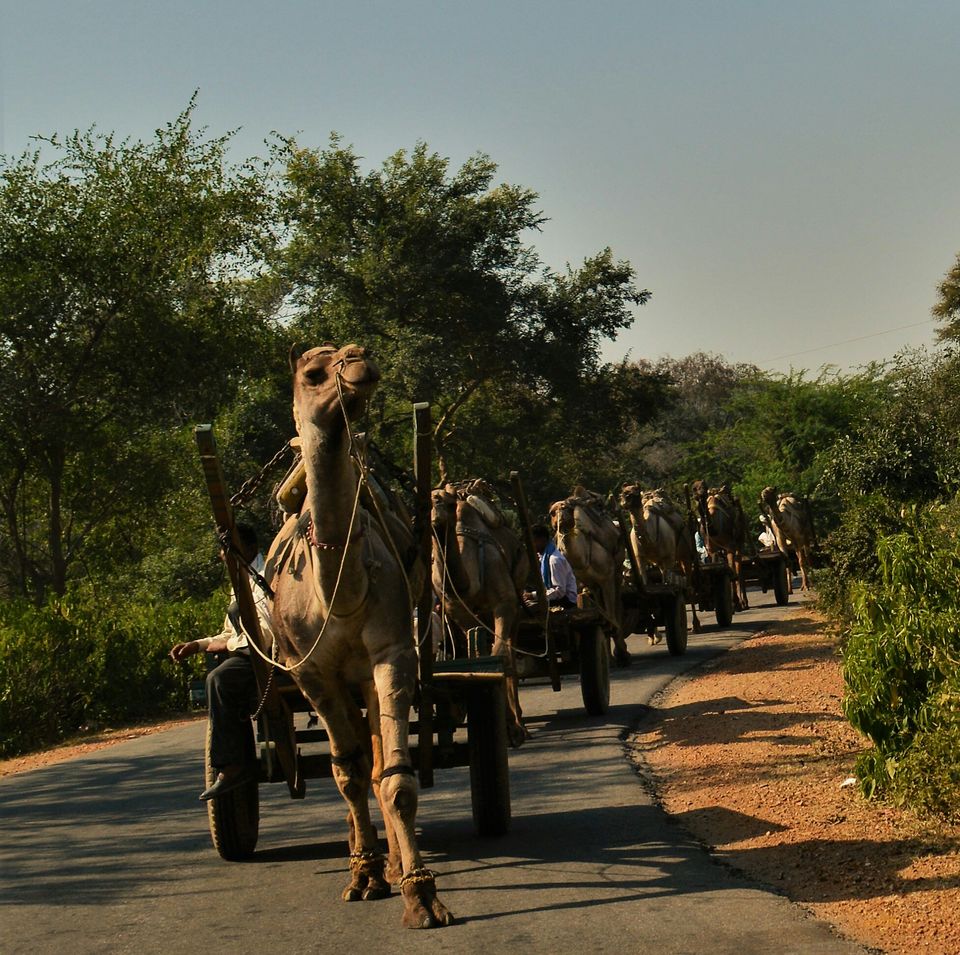 The best way to explore the area is taking a safari organized by the Government every two hours. Private vehicles are allowed in the reserve only on Tuesdays and Saturdays. There is a counter on the gate which will charge around Rs 200 for 1 day trip. Gate closes at 6 PM. There is a list of Do's and Don'ts which are mentioned at the end of this chapter.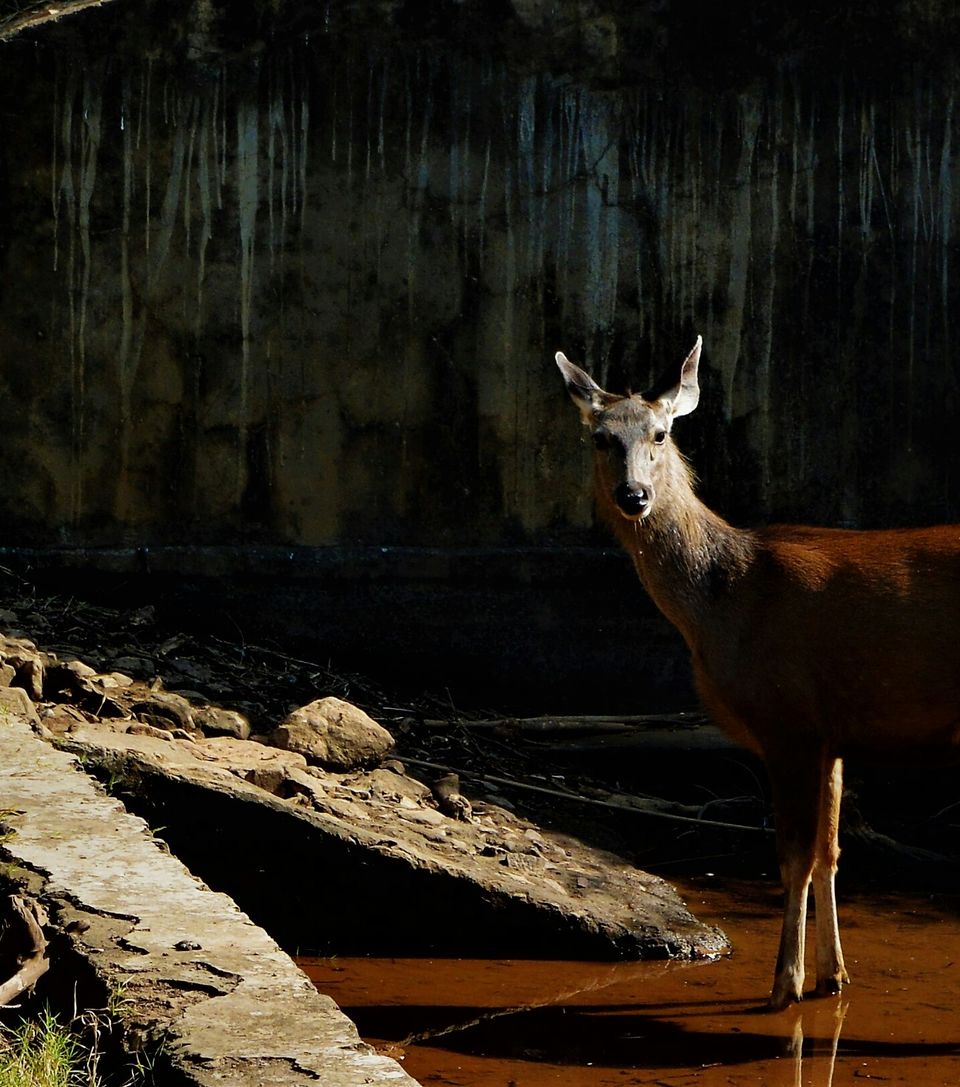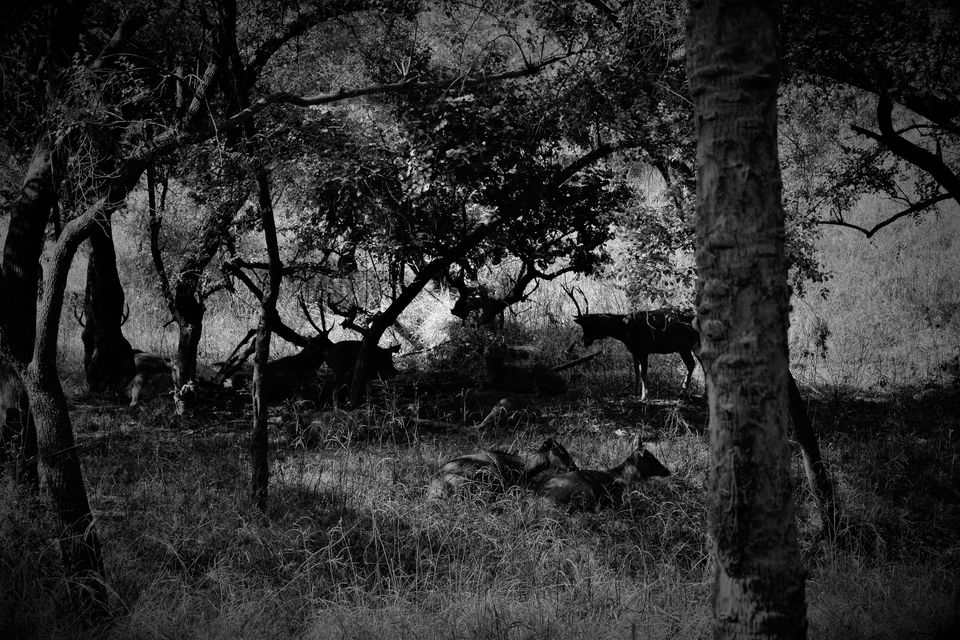 The aura of this place will take over your mind as soon as you enter the gates. Our destination was Hanuman temple in Pandupol around 22 Km. The road was an amazing experience with perfect view of animals gazing on a very pleasing landscape. Hundreds of Deer, Chinkara and other similar species can be seen on the roadside. Sariska has a large number of peacocks too. No one is allowed to stop the vehicle or get off the specified route till the temple.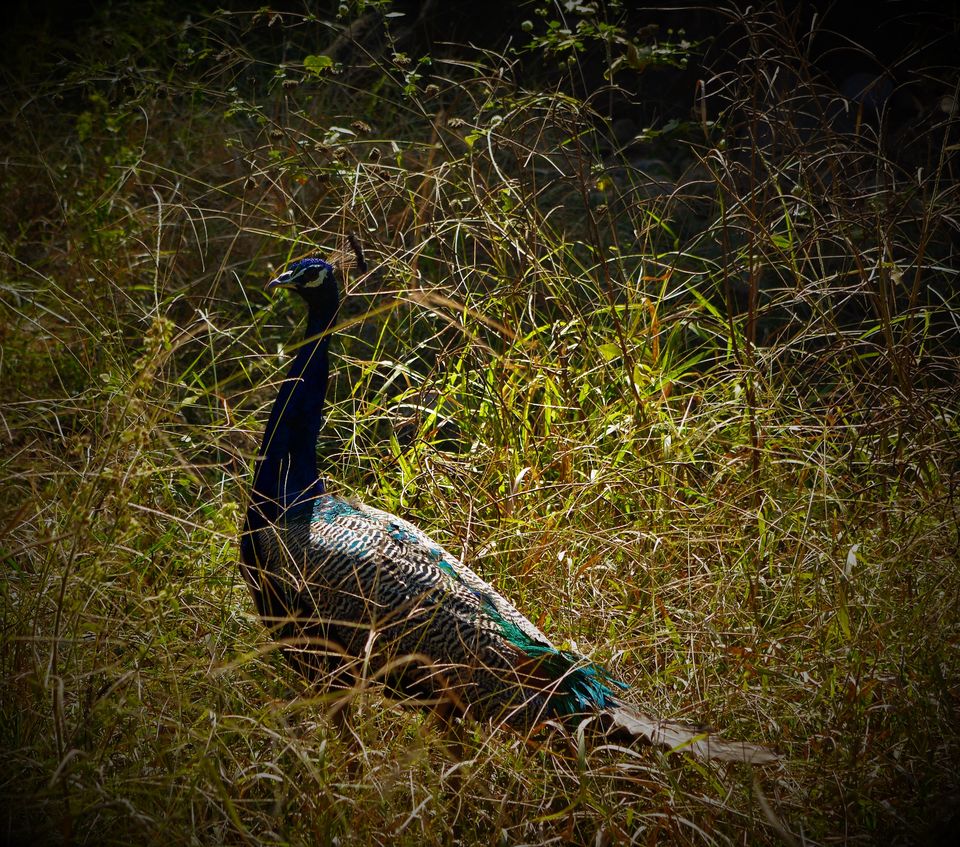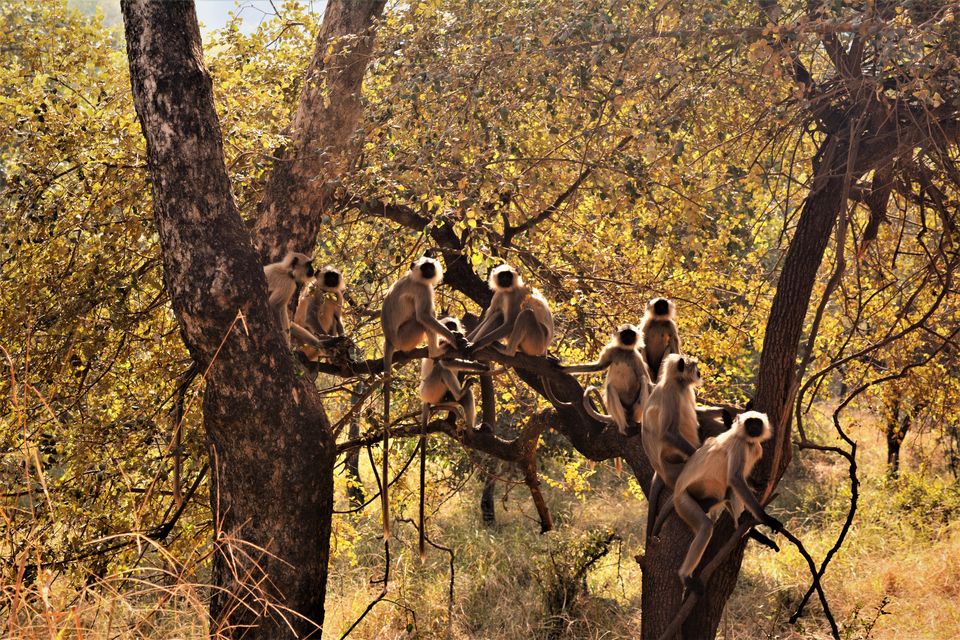 On the way to temple, beware of groups of Baboons. They are nasty and they rule the jungle. A villager told us about a few instances where people trying to click pictures of Baboons sustained serious injuries. Take care of your belongings and some extra care while clicking or filming the route. Hoping to get at least a glimpse of Bengal Tiger or Indian Leopard, we were left disappointed in the reserve. The ride till temple is bumpy, dusty and rough, but isn't that what Safari is all about.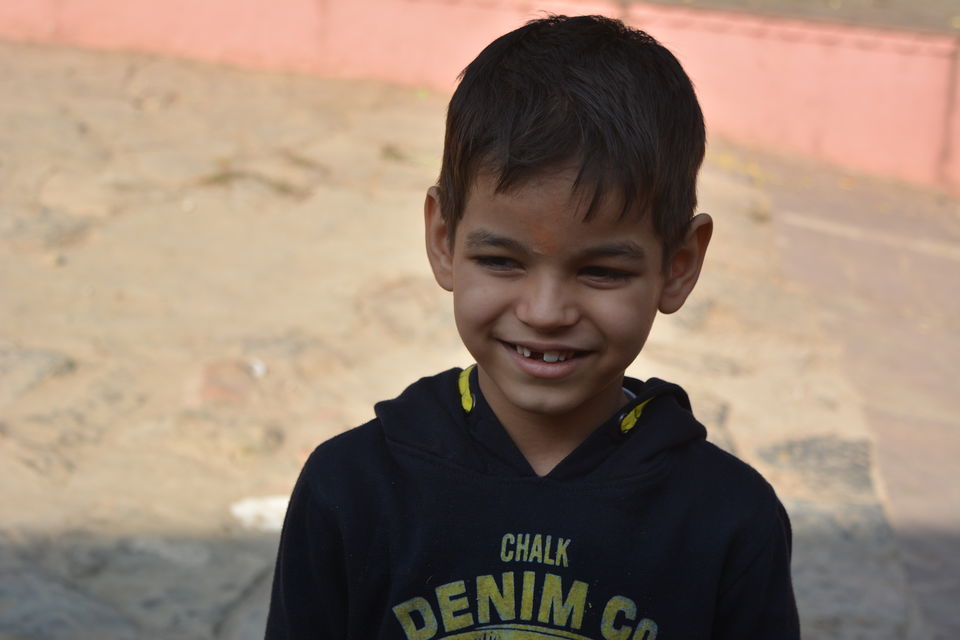 Temple is crowded on all Saturdays with devotees from nearby areas. It was nothing short of fair with people singing hymns and rejoicing with families. There was a group of Sadhus discussing 'Demonetization and God', blazing chillums one after other. After spending some time at the temple it was time to head back before the gate closes. We stopped at a lake on the way back. The view is amazing and those who want to experiment and test their photography skills would love the frame.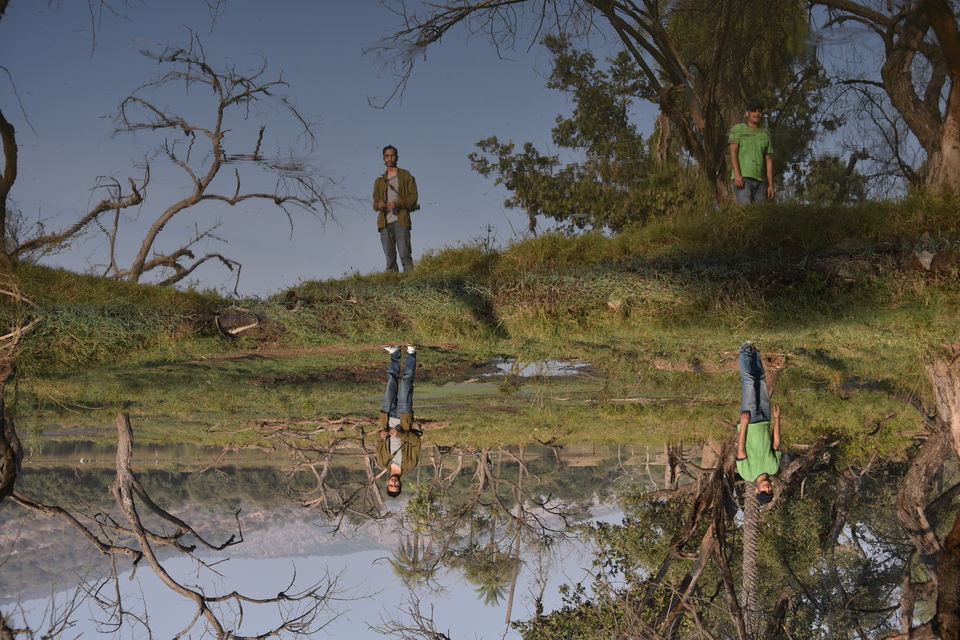 It was time to say goodbye to Sariska, for this time only, with a hope to see and capture a Bengal Tiger on camera in the next visits.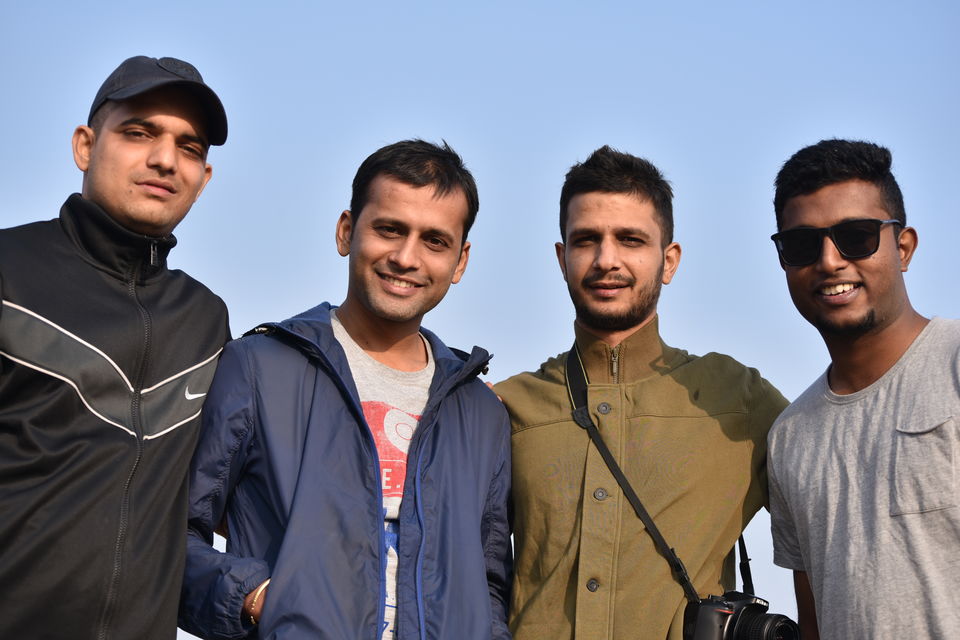 LIFE HACKS :
Carry food and water. There are no dhabas or food stalls.
There is more probability of one getting killed by Baboon than by Tiger. Beware of Baboons, they rule this jungle.
Flash photography is not permitted, neither is stopping the vehicle anywhere or getting down from it.
Do not indulge in war of words with Forest Guards or locals. They are rude.
Just keep you eyes open, a cub may have strayed on to the road.