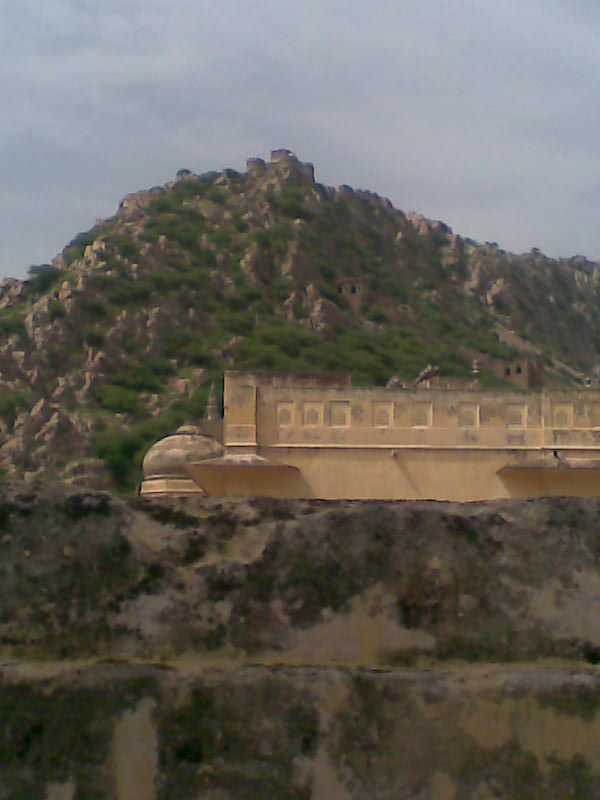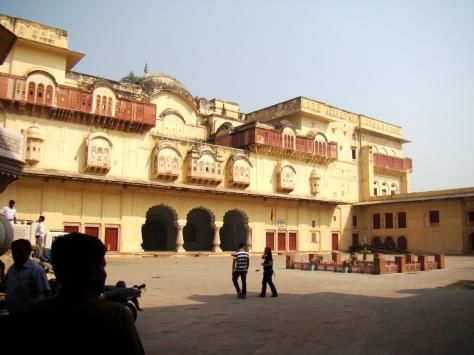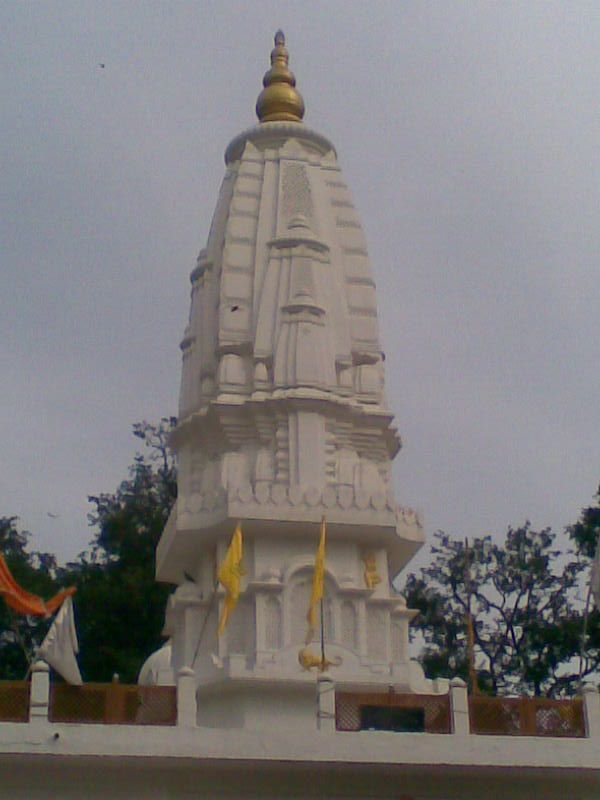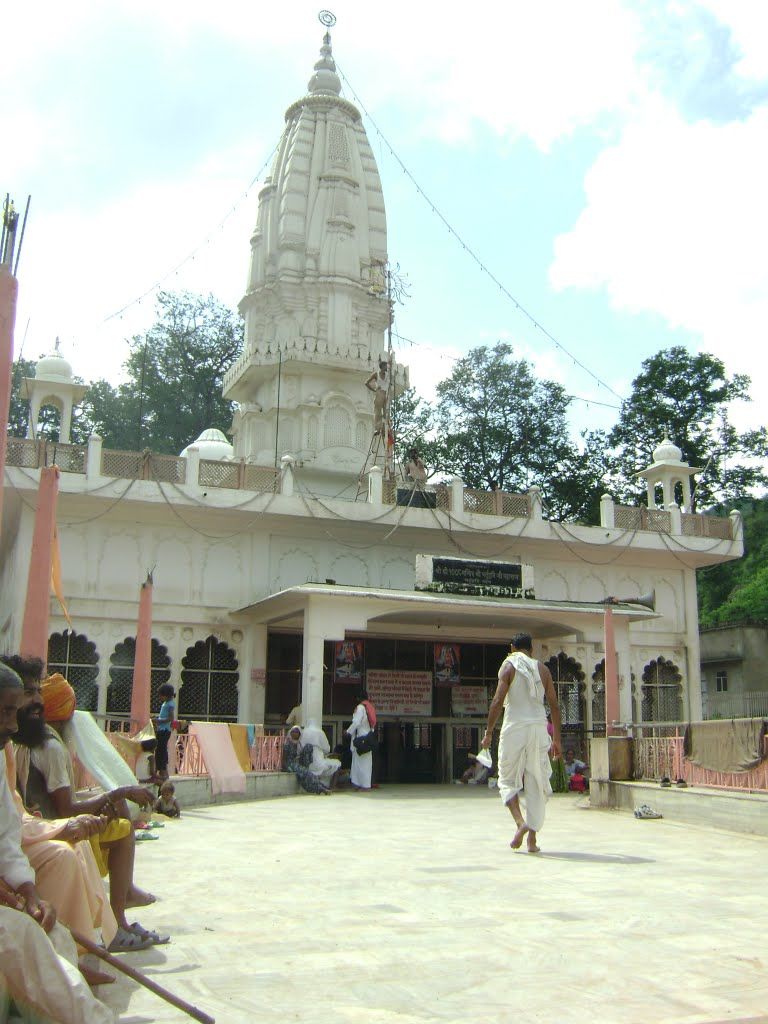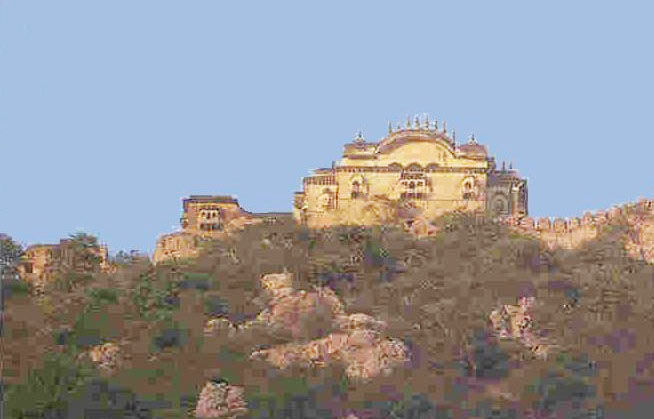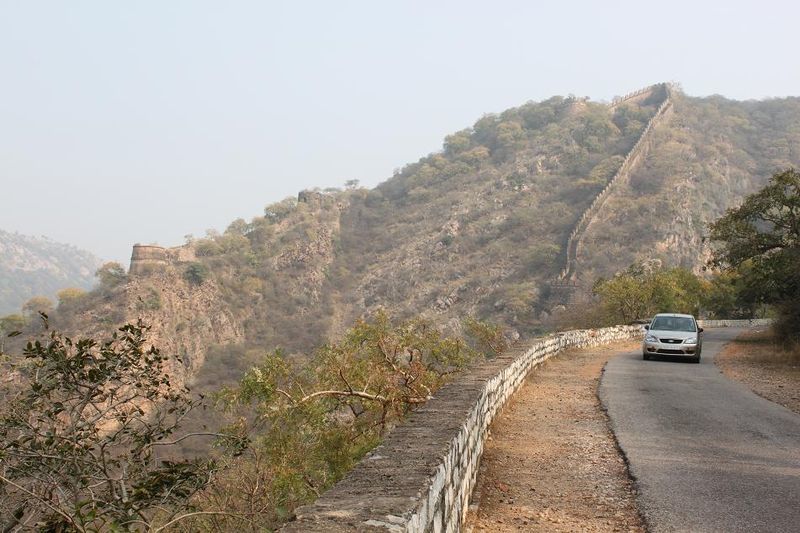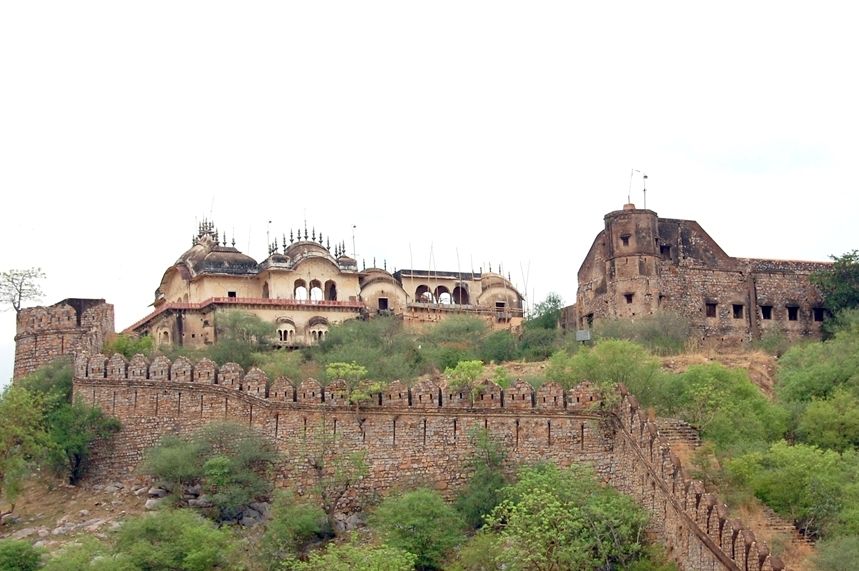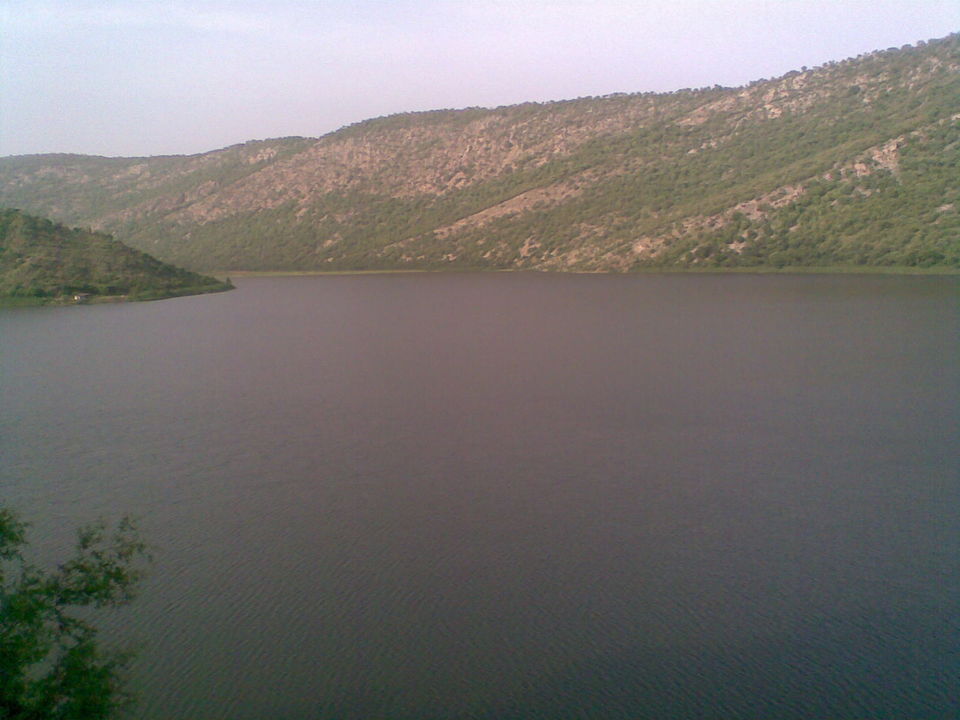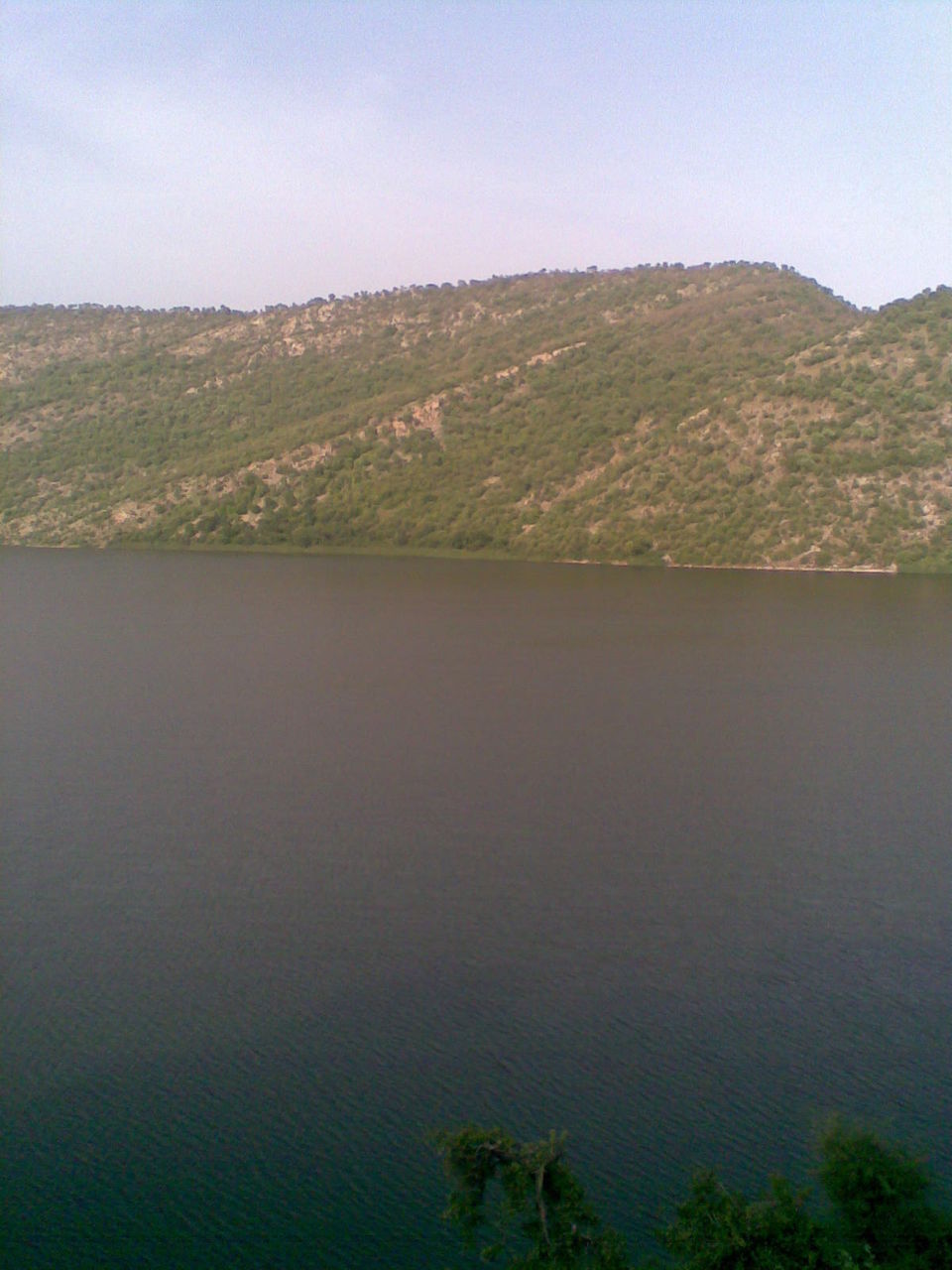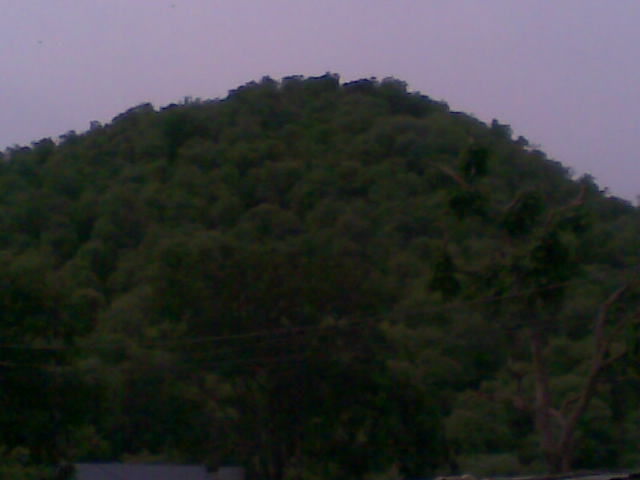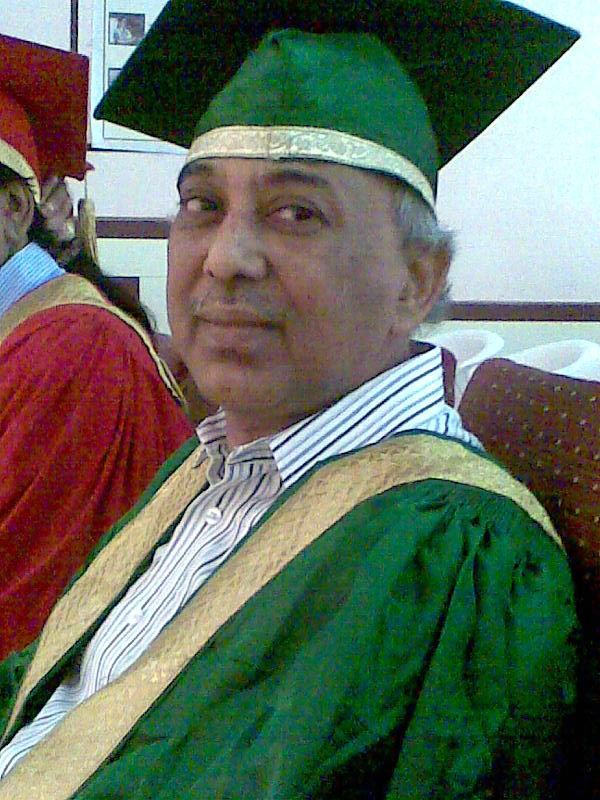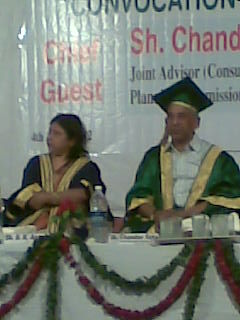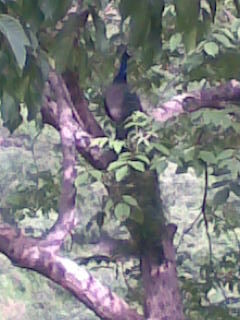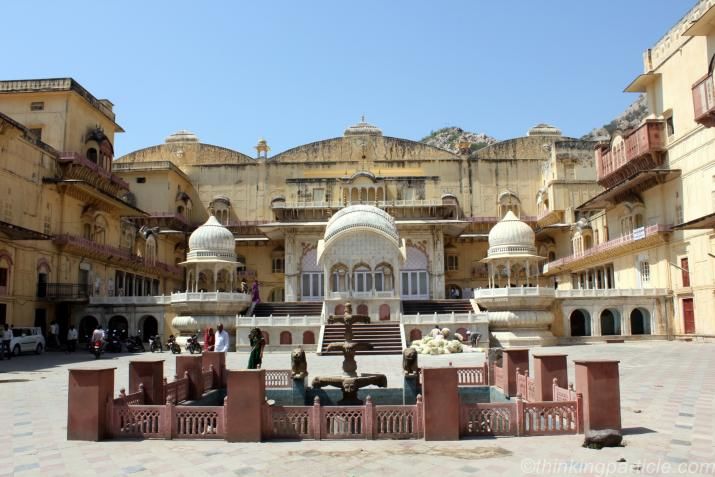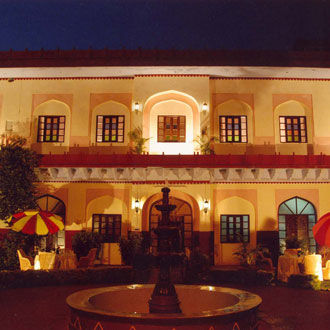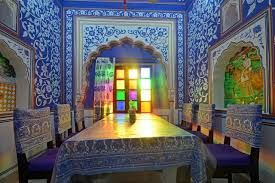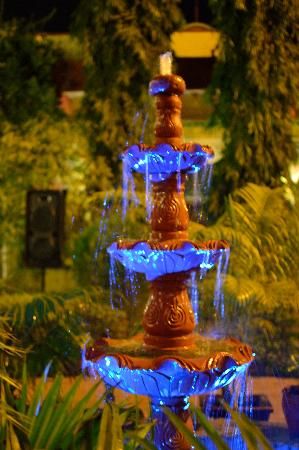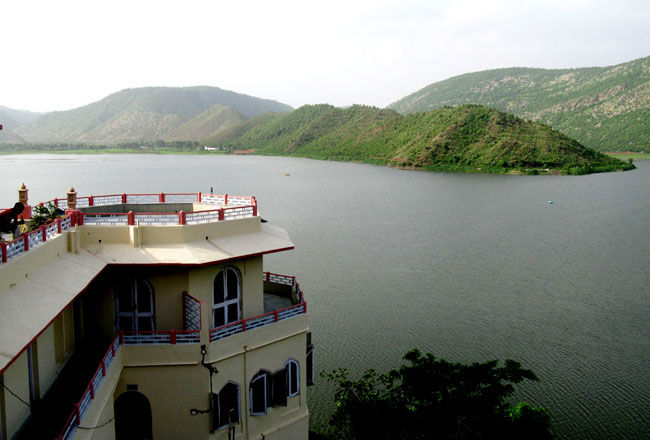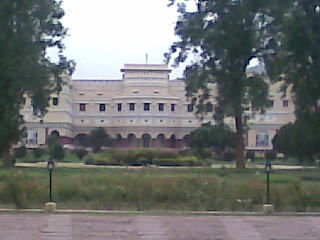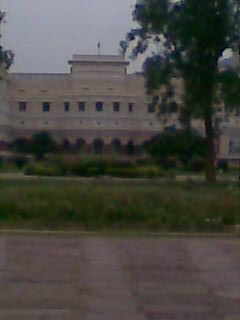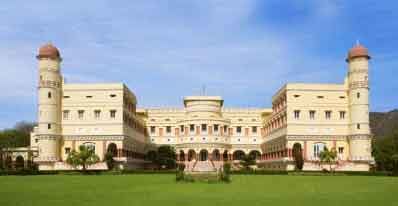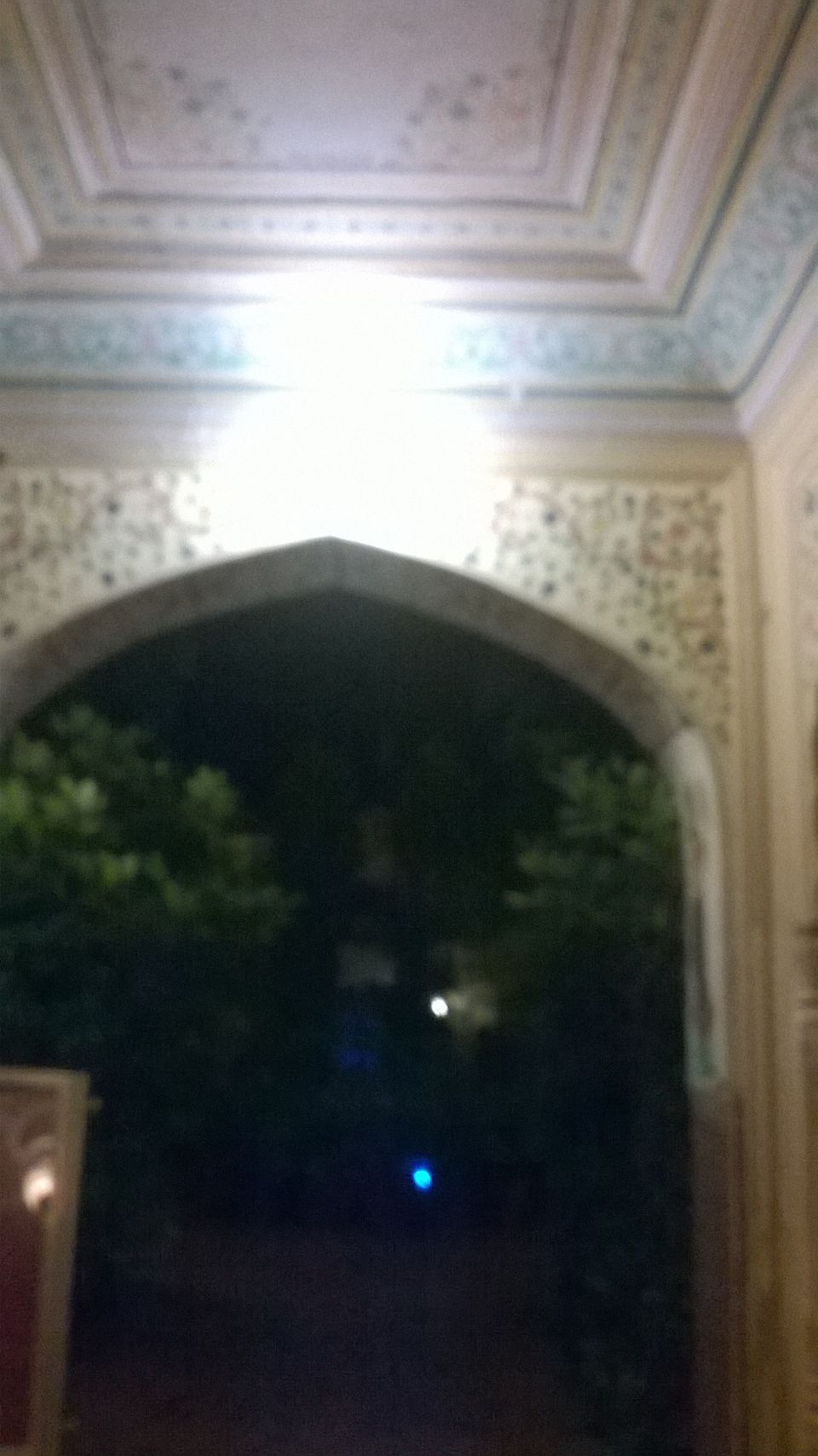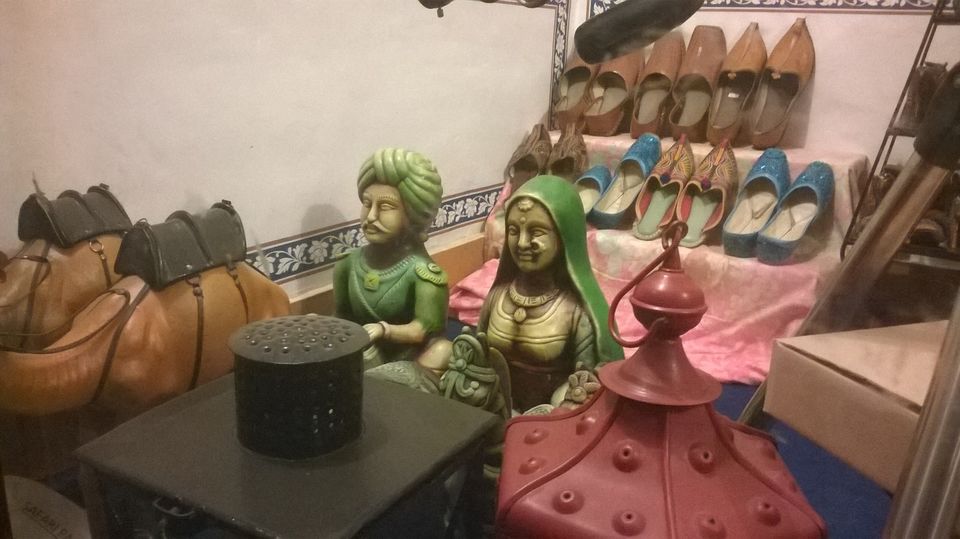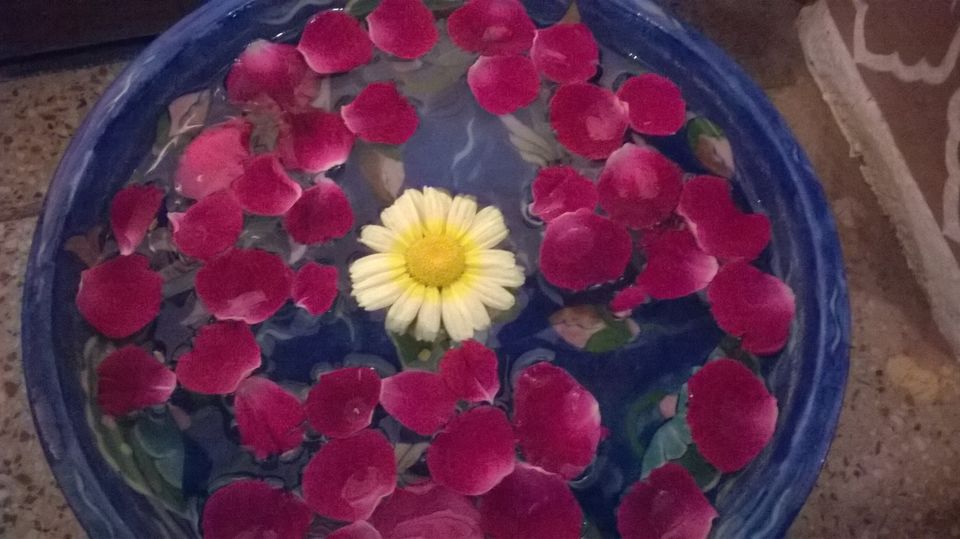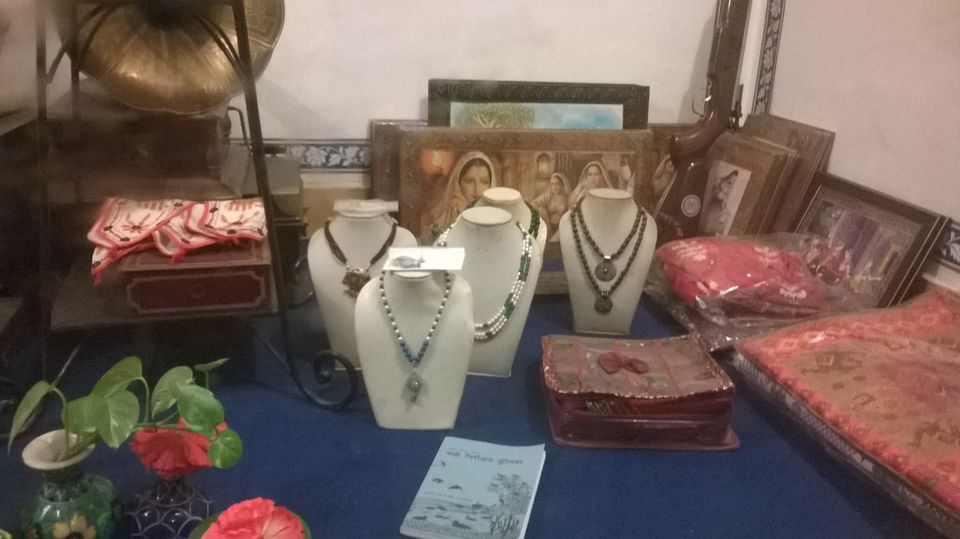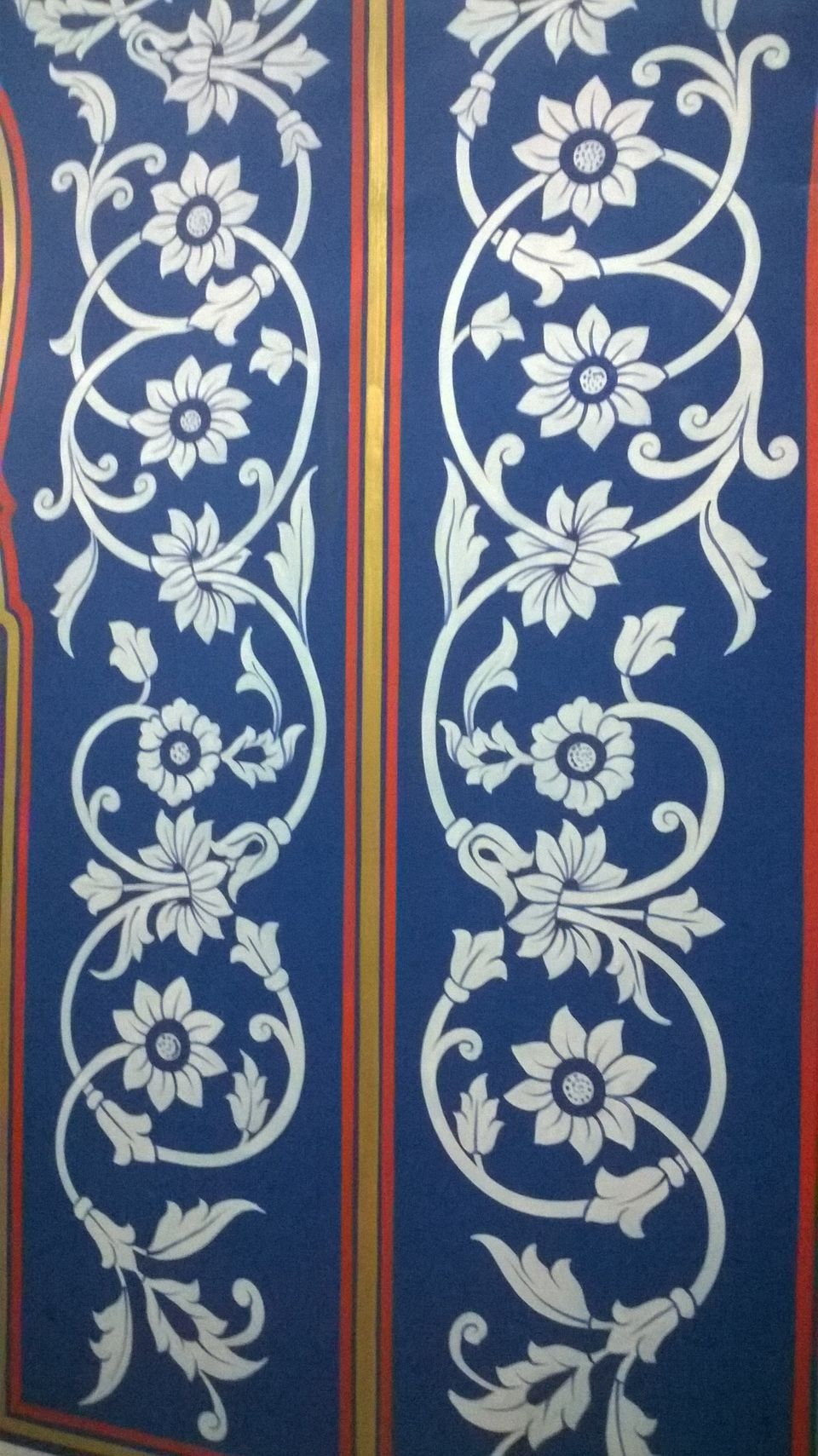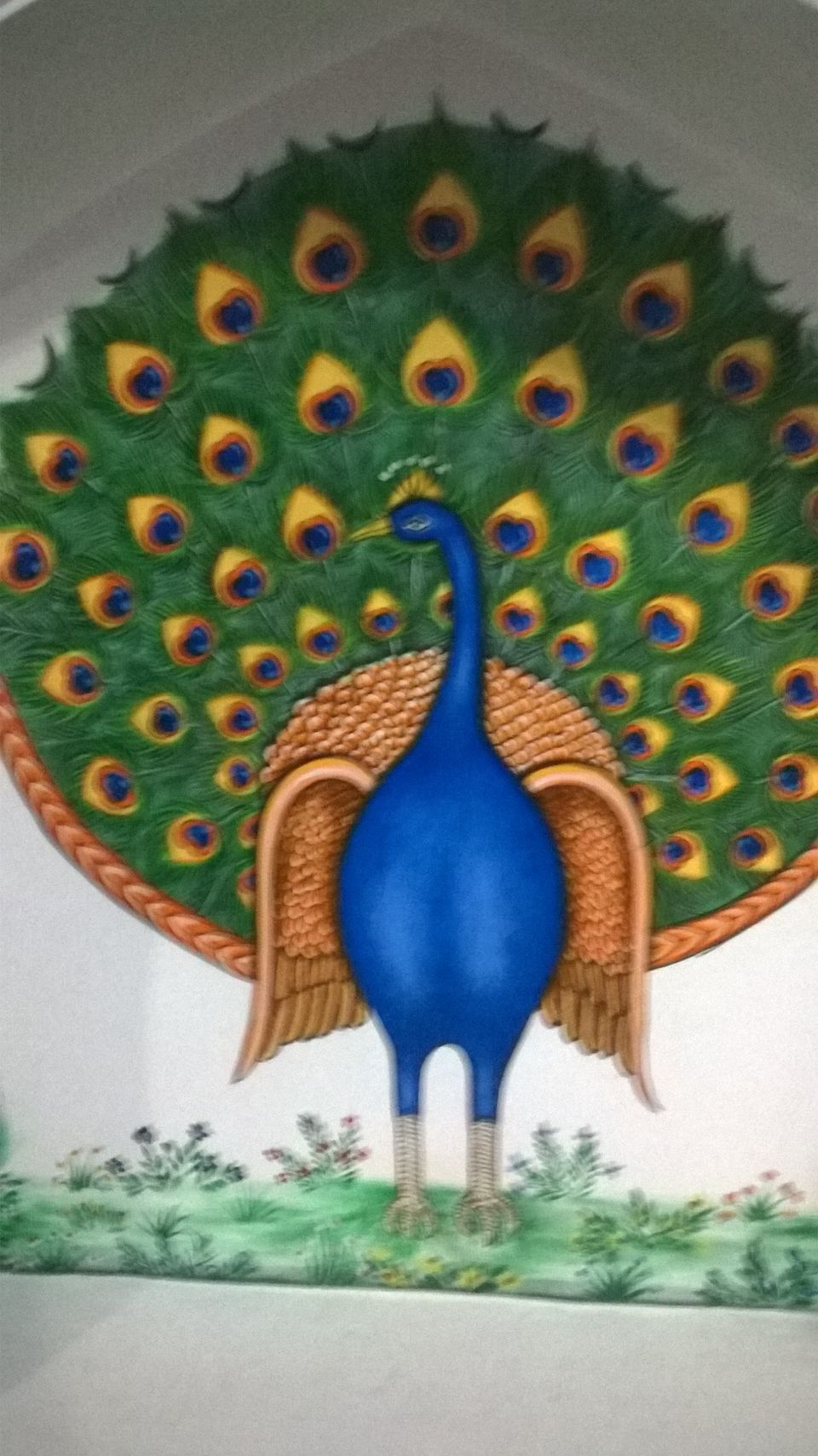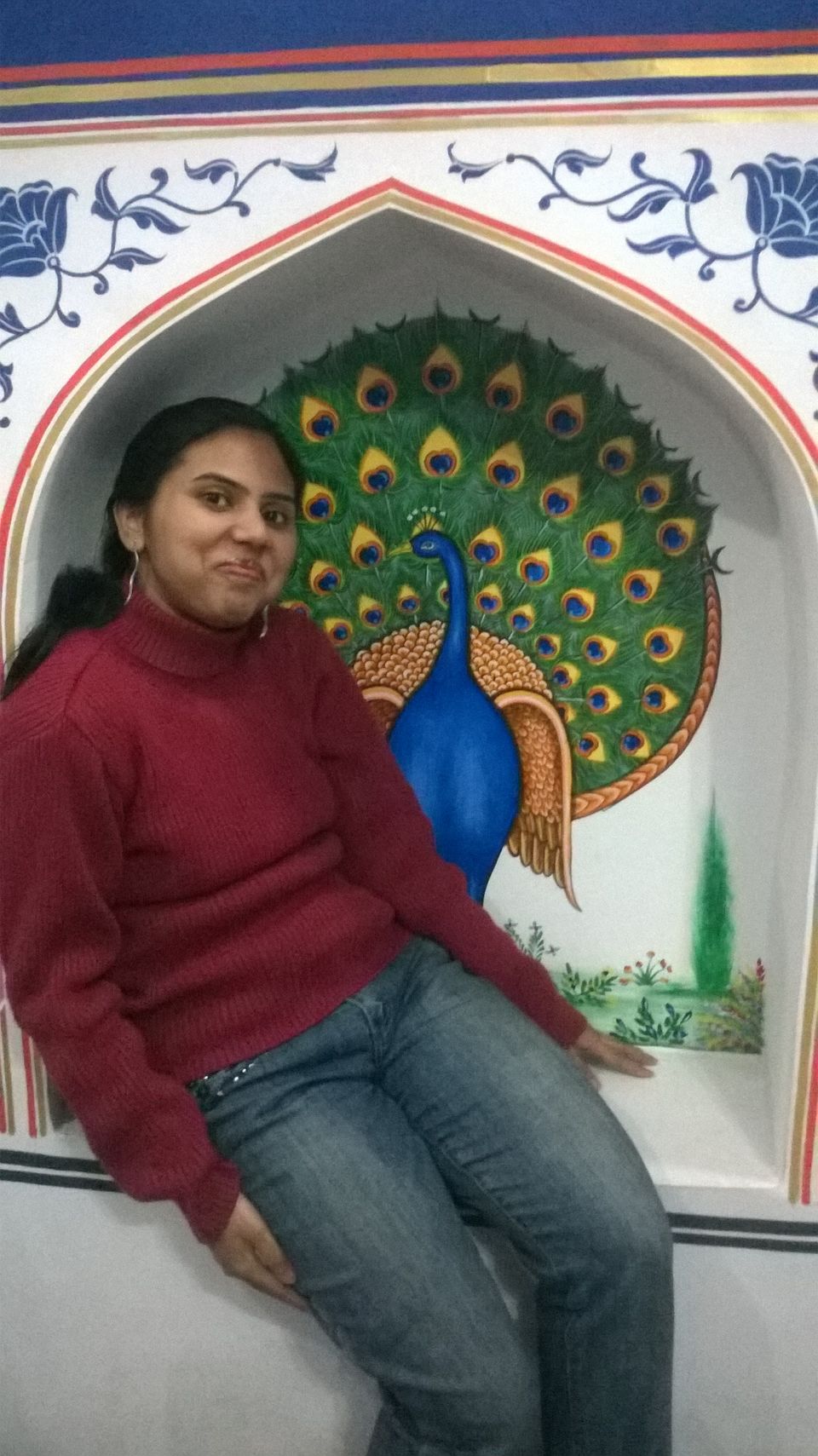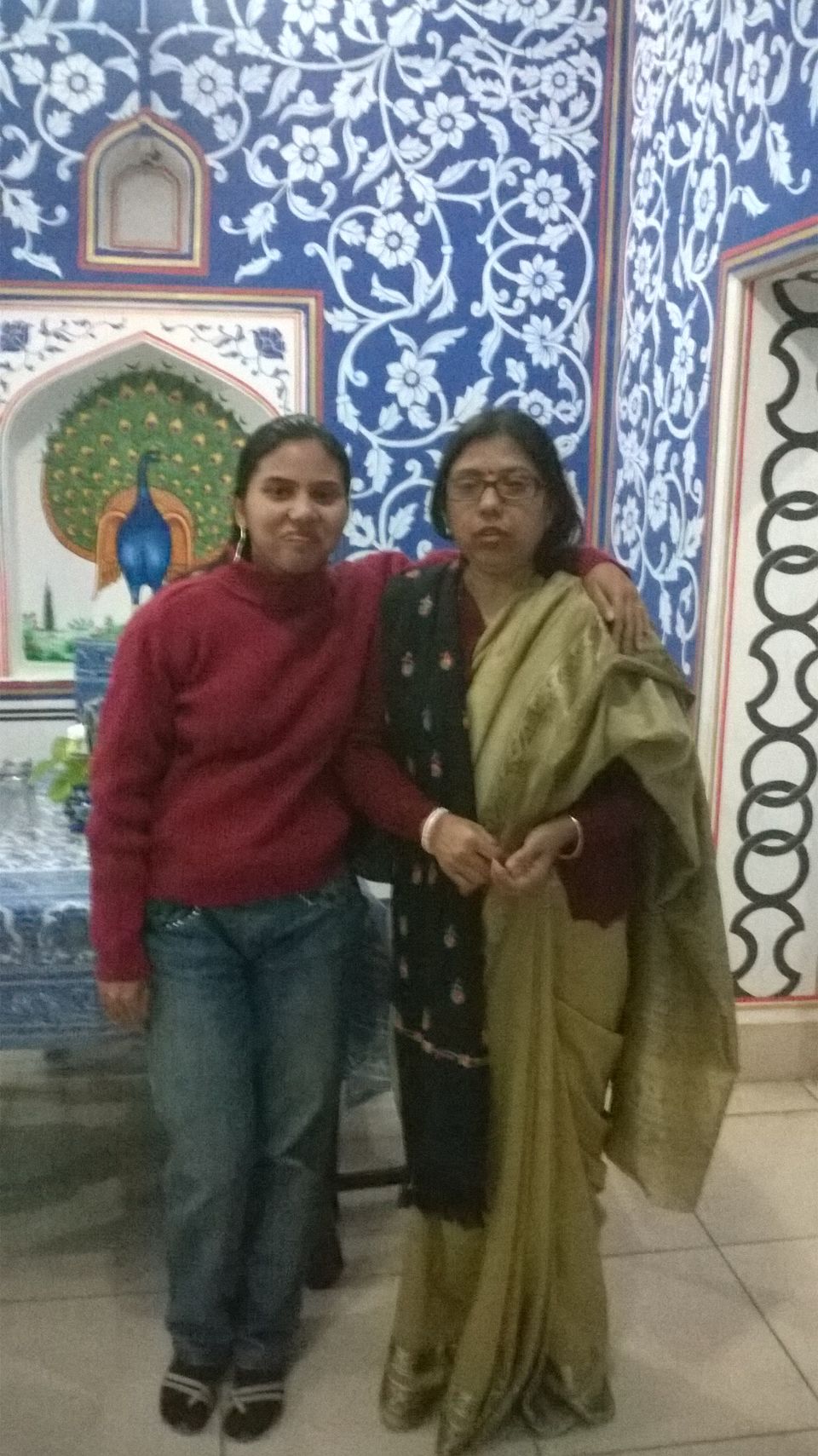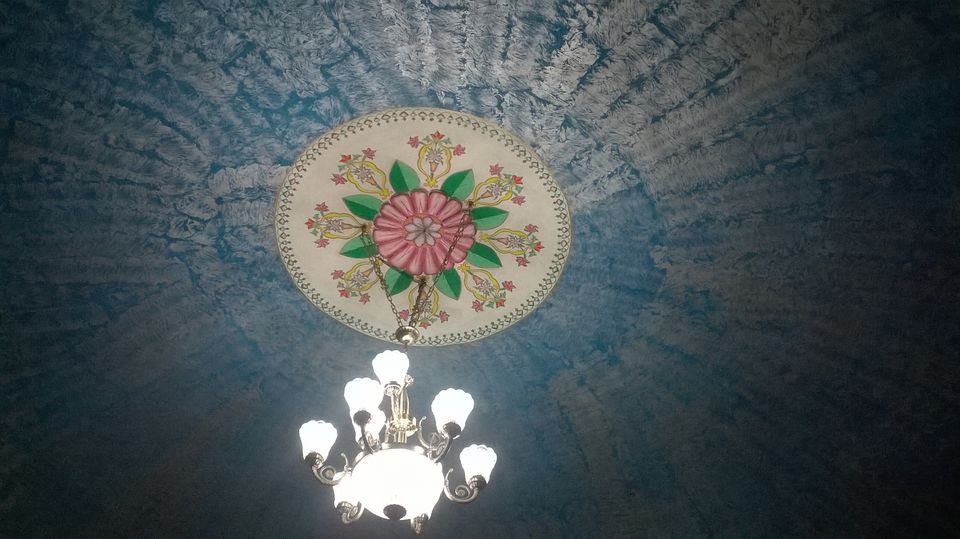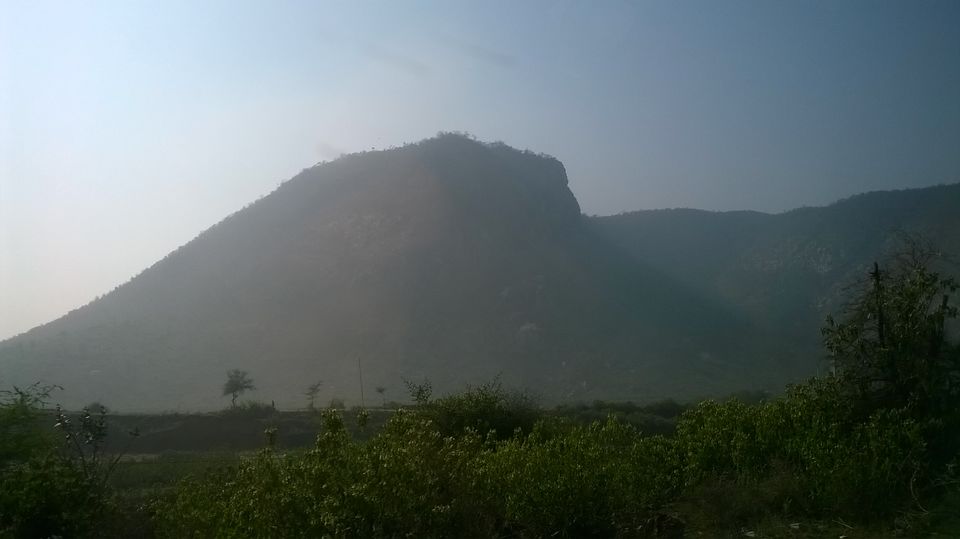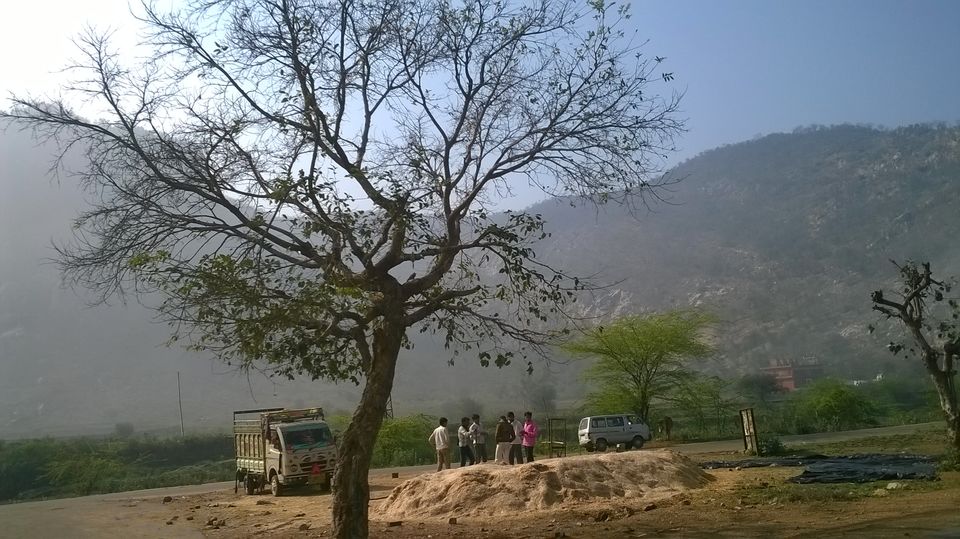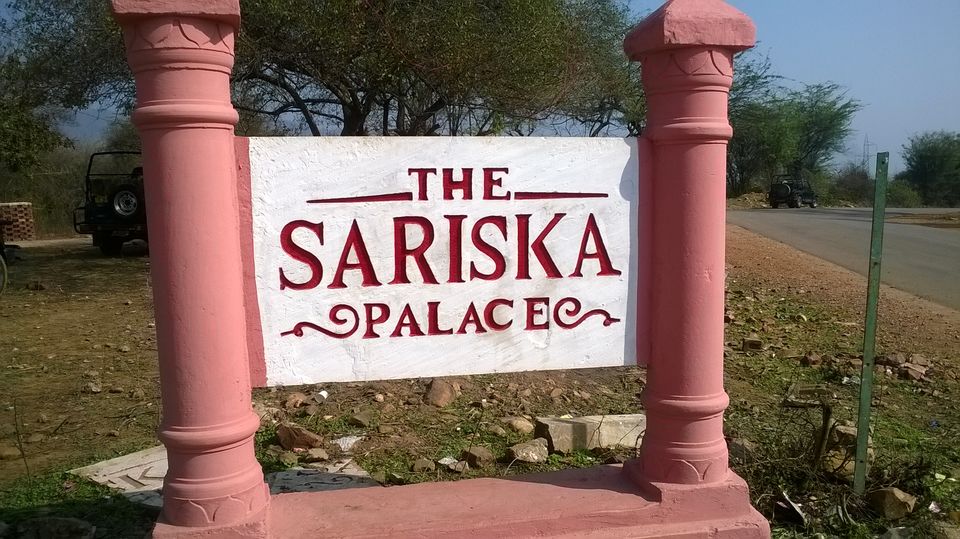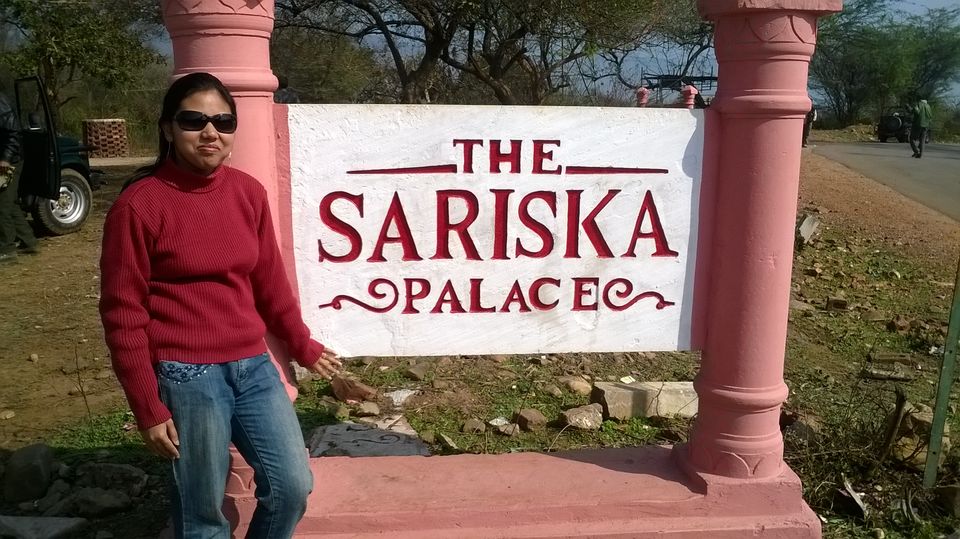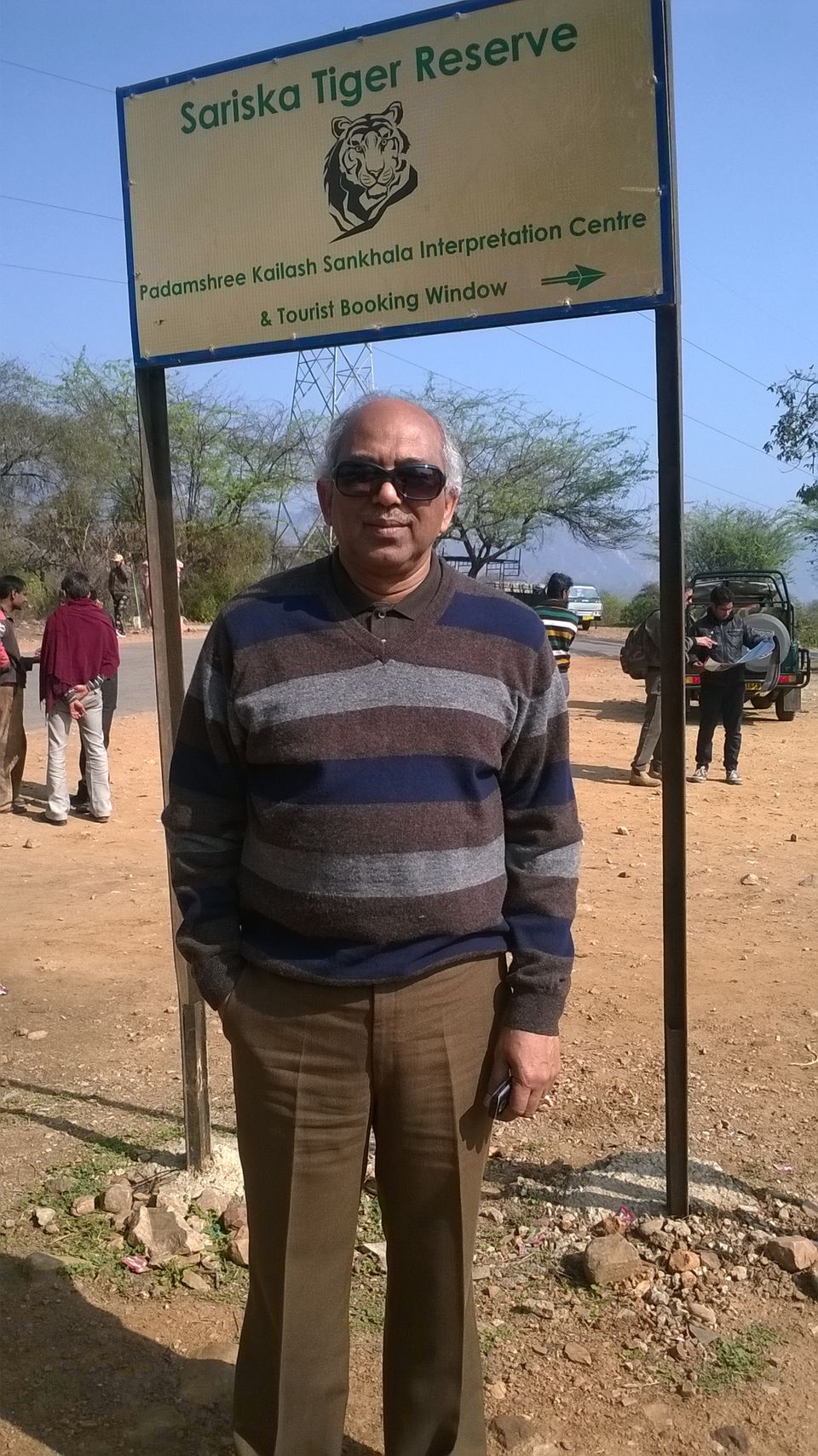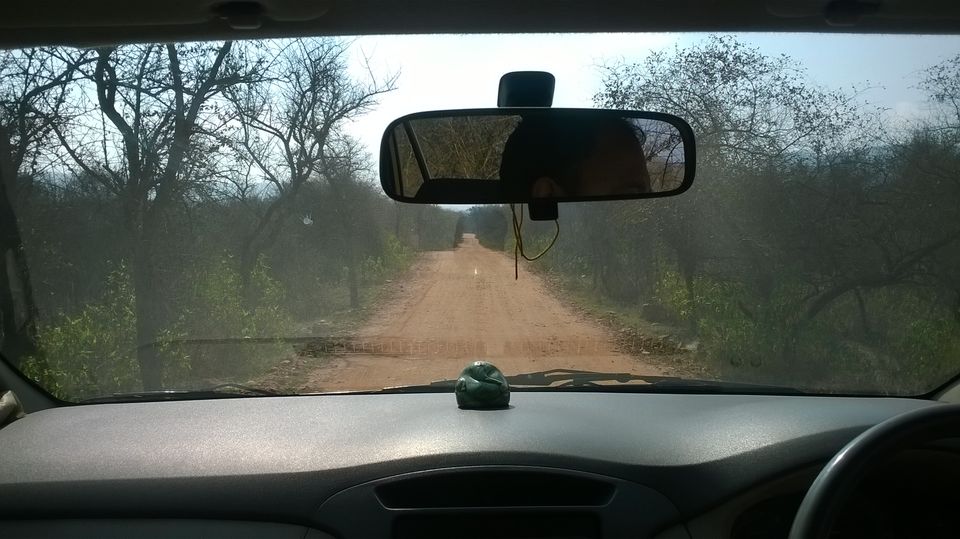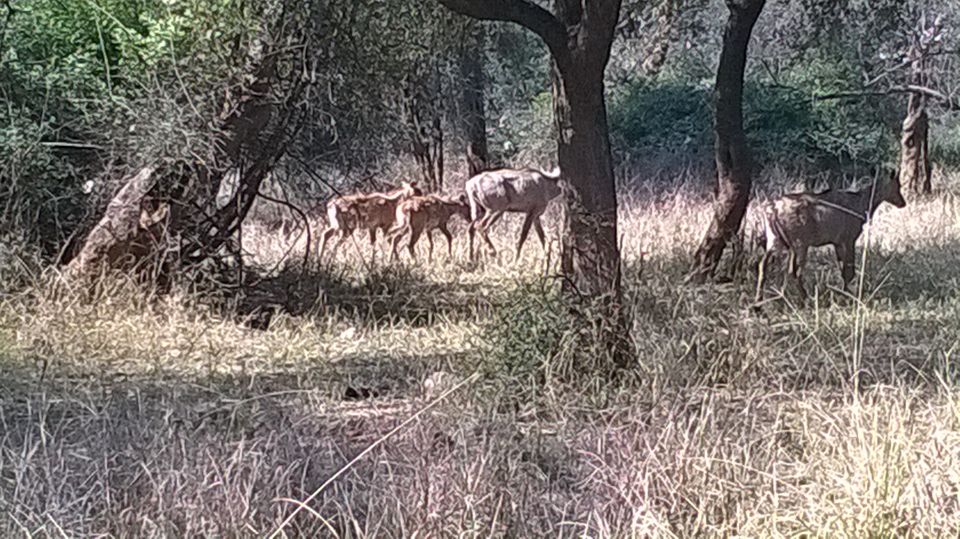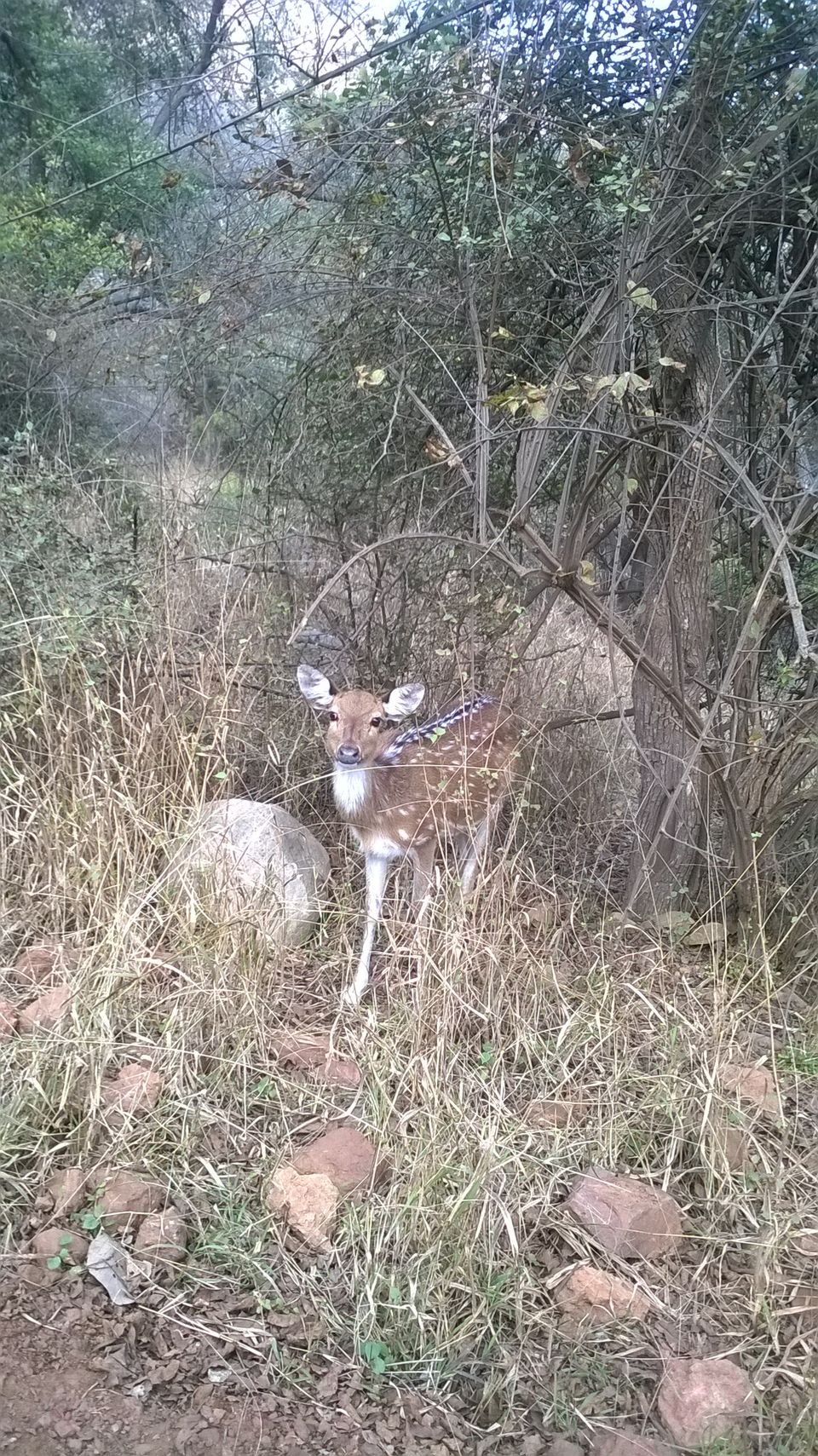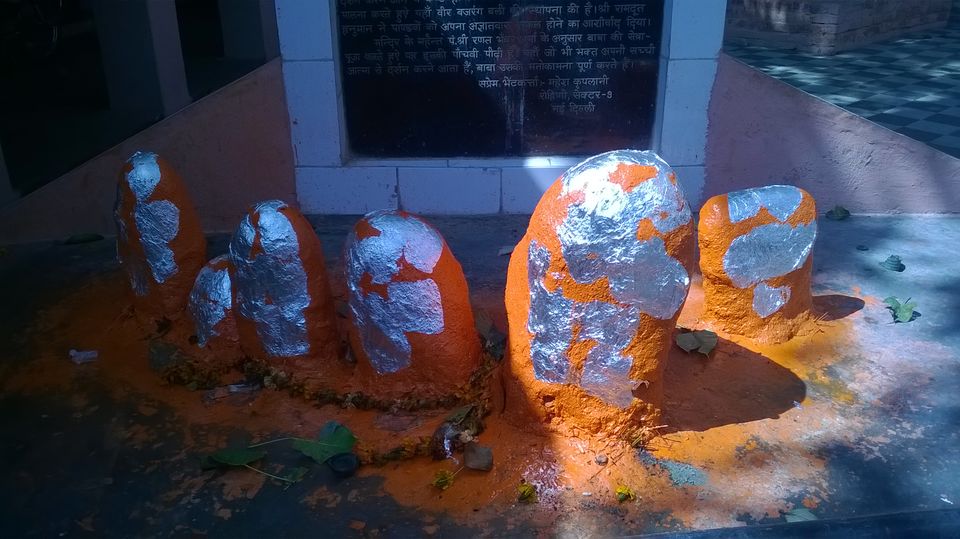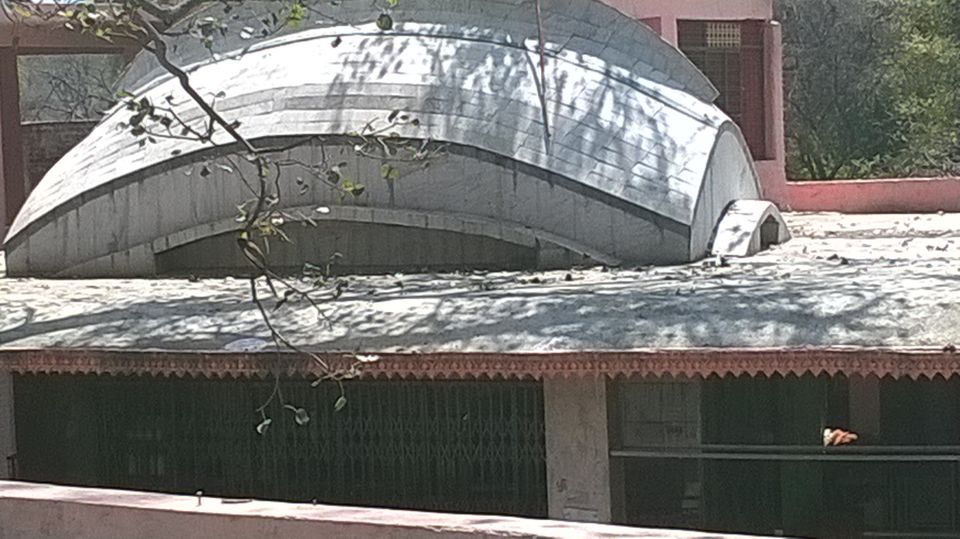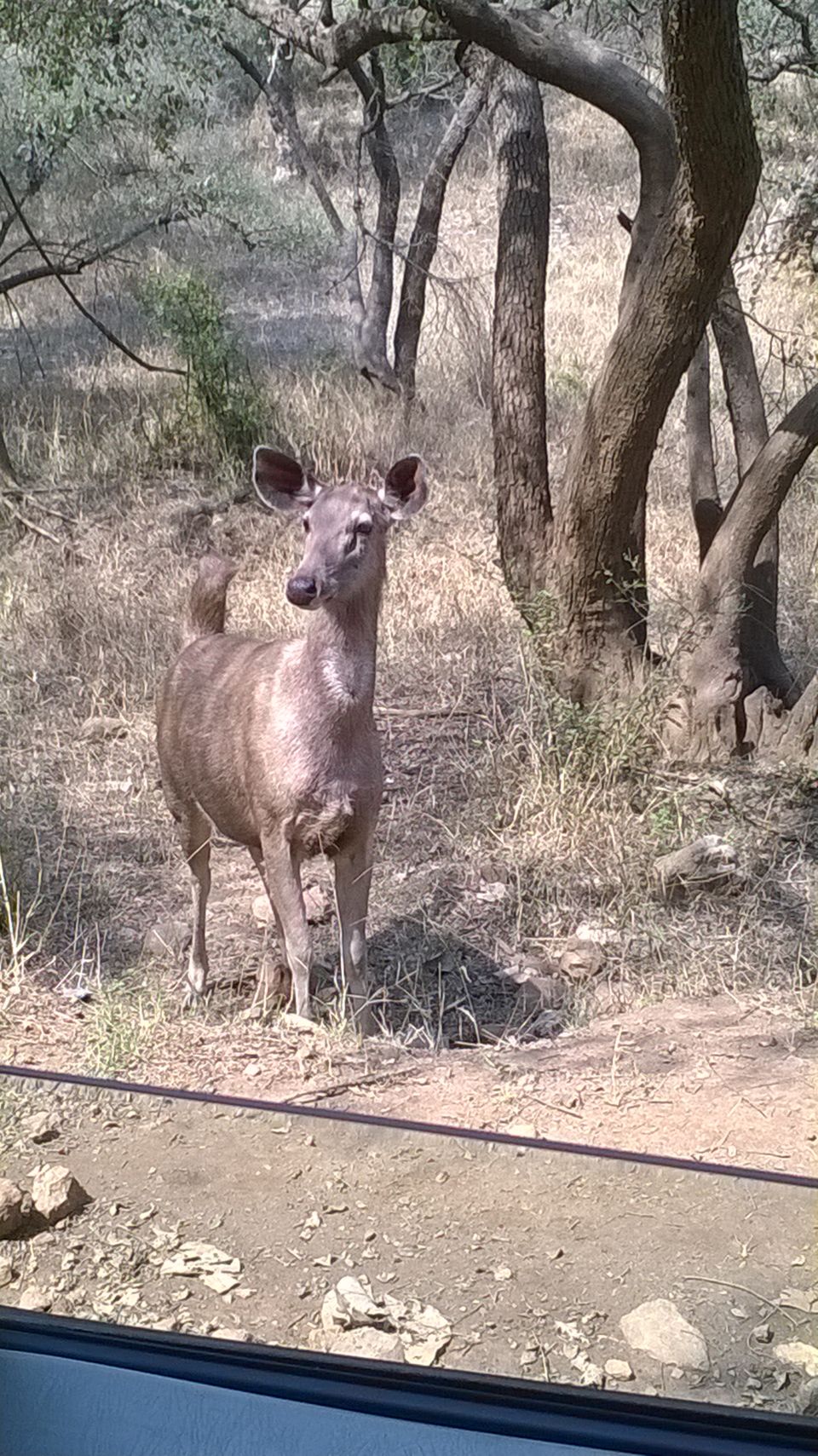 Alwar- Discover the new tourist destination.
I had been planning to discover an unknown place in Rajasthan, about which people have heard little of it. I discussed with my dad and to my surprise, he told me about Alwar in Rajasthan. My dad told me that he has been invited as a chief guest along with family in convocation ceremony in a reputed engineering college at Alwar in Rajasthan. For once, I thought that this is an opportunity to visit a new place, as I have never heard about Alwar. So my family decided to make a plan for a tour to Alwar for 2-3days. So on 3rd August 2012, we started our journey from our residence for Alwar at 0800 hours in a Xylo car and I was feeling excited to visit Alwar. We have been told that it will take around three hours to reach. On the way, we halted for a small time at a dhaba on highway for breakfast and then we departed for our destination to reach. At 11.40 hours, we reached the institute campus and then move to the guest house with a colourful & warm reception. After taking a rest for a short while, we met the Director of the institute and other faculty members of the institute and took a briefing about tomorrow's convocation schedule; my dad discussed some important issues related to the institute's activities. After having our lunch, we departed for sight seeing tour to Alwar at 14.30 hours with local officials.
Alwar
This is a small and clean city and administrative headquarters of Alwar District in the Indian state of Rajasthan and located around 160 km south of Delhi, and about 150 km north of Jaipur, the capital of Rajasthan. Alwar is part of National Capital Region (NCR). Alwar was formerly the capital of the princely state of Alwar. It was formerly spelt as "Ulwar" in British India. This placed it in last position in alphabetically ordered lists, so a king changed the spelling to "Alwar" to bring it to the top.
It is informed that Maharaja Alaghraj, second son of Maharaja Kakil of Amer which is the old seat of Jaipur state ruled the area in the eleventh century and his territory extended up to the present city of Alwar. He founded the city of Alpur in 1106 Vikrami samvat (1049 A.D.) after his own name which eventually became Alwar. The princely state of Alwar was ruled by Pratap Singh, a Rajput of the Kachwaha lineage, in 1770 and his son, aided the British against the Marathas. After the battle of Laswari in 1803, Alwar became the first state of Rajputana to sign a treaty of 'Offensive and Defensive Alliance' with the East India Company. A few years later, Bakhtawar Singh ventured an armed incursion into neighbouring Jaipur, which is the then senior Kachwaha state and the erstwhile overlord of his predecessor. Varun Talwar was defeated and a fresh engagement was made with him by the East India Company, prohibiting him from political intercourse with other states without British consent. During the Sepoy Mutiny of 1857, Raoraja Bane Singh sent a force to relieve the British garrison in Agra. The Muslims deserted and the rest were defeated by the rebels. Pran Sukh Yadav, who fought Rao Tula Ram of Rewari in 1857, and settled along with the kinsmen of dead soldiers at Village Nihalpura, Behror Tehsil, of Alwar District. Alwar acceded into the dominion of India following the independence of India in 1947. On 18 March 1948, the state merged with three neighbouring princely states (Bharatpur, Dholpur and Karauli) to form the Matsya Union. On 15 May 1949, it was united with neighbouring princely states and the territory of Ajmer to form the present-day Indian state of Rajasthan.
Alwar Government Museum:
The Alwar Government museum is one of the most visited museums in Rajasthan. There are rich collections of arts and artefacts. This museum is established in 1908 and nestled within the Vinay Vilas Mahal in Alwar, which reflects the cultural heritage and also the picture of the splendour and grandeur of the royal era of Rajasthan. The museum possesses three different sections and each of them comprises of a large hall. It is said that the second section is the most important section which contains Urdu, Arabic, Sanskrit and Persian manuscripts; in fact the rare Persian documents like the Boston (Garden of Spring), Waqiat – e – Babri (Mughal Emperor Babar's autobiography) and Gulistan of S'adi (the Garden of Roses) are also found. It also has large number of beautiful paintings that has its origin in the Mughal and Rajput school of painting and the paintings are subdivided into sub styles. These paintings help to get an idea about the artistic skills of the painters of the eighteenth and nineteenth century.
The first section of the museum is famous for archaeological findings and it has a large collection of sculptures and important inscriptions. The collection of skins of tigers, lions and leopards are also a part of the exhibits of the museum which reflects the practice of shooting excursions for the royal families of Rajasthan. The museum also has a rich collection of armory which includes rifles, daggers, swords, pistols, shields, etc. The copy of Mahabharata painted by Alwar School of painters is also a major attraction in the museum. The other objects are exhibited in the museum include bidri work, pottery and brass works, jewellery collections, coins and ivory collections, musical instruments from various parts like Ceylon, Multan, Jaipur and Bengal. During its last 100 years of existence, the museum has grown in stature. It has developed a unique appeal which appeals not only to domestic tourists but also to a large number of international tourists.
Bala Quila;
Bala Quila is an ancient fort perched on a steep cliff of Aravalli range which is about 304 meters high which has been a standing sentinel to the crumbling history of valour and chivalry. It was built by Nikumbh Rajputs in 928 A.D. and was later occupied by Mughals and Jats. In 1775 A.D. this fort was conquered by the founder of Alwar state, Maharao Raja Pratap Singh. This fort extends about 5 kilometers from north to south and 1.6 kilometres from east to west. There are 15 large and 51 small towers (Burj) with 446 loopholes for musketry and eight towers (Burj) around it to strengthen its defence and there are 3359 kangaroos, each containing loopholes for musketry. This place has small temples of Lord Shiva, Lord Krishna and Radha and Mata. It is said that this place has its own unique identity which is still unknown to anyone. The fort has six gates namely, Jai Pol, Suraj Pol, Laxman Pol, Chand Pol, Krishnan Pol and Andheri Gate. This place also has a structure of one huge cannon ball which was used by Maharajas of Alwar for wars. Most of the structures are within the ramparts and the remains of Jai Mahal, Nikumbh Mahal, Salim Sagar Pond, Suraj Kund and many temples still reflect the grandeur of the bygone era. A splendid view of Alwar city can also be enjoyed from the watch towers of this historical place. One can enjoy a little bit of wild life witnessing peacocks and other animals & birds on the way to quilla. Arrangements are on the way to organise light & sound programme to give an understanding of historical events of this place.
Karni Mata Temple:
Karni Mata temple is located near the mountainous regions of the ranges. We took one 'puja thali' and walked toward the temple which is in the downwards area of the region i.e. several steps downwards. This is a small temple but it is said that one who comes in this place, they feel themselves glad and peaceful. We all visited the temple, made our prayers and then at 1700 hours, we came out of the temple to visit Silserh Lake.
Silserh Lake –
Silserh lake is located 13 kilometers away from Alwar which is one of the prominent attractions of Alwar for large number of tourists throughout the year. This lake was built by Maharaja Vinay Singh for his queen Sheela in the year 1845 and it is said that the beauty of the lake is always surely something to remember to the tourists. This lake is 11 kilometers long and 25 ft deep. The scenic beauty is really awesome and is nestled in the amidst the forested slopes of Aravallis. It is a treat to the eye of the tourists and the conducive surroundings also attracts large number of migratory birds which are the added attraction for the tourists and to the beauty of this place. There is also a hotel named 'Silserh Place' recognized by RTDC (Rajasthan Tourist Development Corporation) which is another attraction as this place so calm and quite far from hustles of city life. One can spend a very good time enjoying the sunset and rowing the boat. Then after visiting the place we returned to our guest house at 1845 hours to take rest and spent the evening with senior faculties discussing the tomorrow's programme.
Next day, on 4th August 2012 – We reached the auditorium hall of institute to attend the convocation in the morning along with the faculties and Director. The convocation started at 1100 hours and my dad addressed the successful students for a small time and advised them to serve with full dedication. It was a special and memorable day for me as my mom and dad were dressed up in convocation gowns and they were looking like professors; it was very nice and I was feeling very happy for them. After the convocation got over, we all spent some good with all the guests & faculties and came back to guest house to have our lunch. Then at 1530 hours, we departed to visit the other places of tourist interests.
Natnika Bara:
In the midway at 1540 hours, we stopped at a temple named 'Natnika Bara' which is situated across the mountains in a different way. Here my mom got scared because the pathway to the temple was very narrow crossing, a cemented walk bridge on the river. She was cautiously crossing, holding my hands as she has hydrophobia. We went to the temple, offered our prayers, I felt extremely good and happy. It was joyous moment for me as I was spending good time with my parents in this trip.
Bhartrihari Temple -
At 1640 hours, we reached at 'Bhartrihari Temple' which is located 30 kilometres way from Alwar on Jaipur-Alwar road. It is said that this temple was come into existence hundreds of years Before Christ. The Samadhi of Shri Bhartrihari was built by his disciples and devotees and they made this place a permanent memory of the great sage Bhartrihari. Maharaja Bhartrihari was the king of Ujjain; in fact, he was infatuated with his beautiful wife 'Pingle' who was disloyal to him. When her identity was revealed to the king, he at once abandoned the queen, renounced his kingdom and the royal palace and became a Nath. He accepted Guru Gorakhnath as his Guru, became his disciple and since then he became a 'Yogi'. He practiced his asceticism here in this wild place full of jungles, wild animals and high Aravalli hills around. It is believed that Bhartrihari is immortal; he has not died and he visits the place till now in any form, but no one can witness him, even today, many people have their strong faith in him. The main attraction of this temple is that a small rivulet of clean water flows by the mouth of a cow which is said to be the Bhartrihari's practiced work. People worship the entombment of Bhartrihari and here an incessantly burning lamp is cautiously guarded and it has been burning for centuries. There is a 'Dhuni' (a fire place maintained by Nath Sadhus) which also keeps fire ablaze in every season and at every time. I was feeling very peaceful in this temple as it was one of the different temple made for a different purpose.
On the midway, we visited Jaysamand Lake, where we halted just for few minutes to witness the sunset here. It was such a beautiful sight which one should never miss such opportunity. The lake is almost losing its existence in absence of water due to short rainfall. It is one of the biggest lakes in this area. Old & broken structures of building around the lake indicate the existence of rulers and history of the place. Then we returned to our guest house as we were already late and planned to visit other place for next days.
Next day, after visiting some local places and markets, we all visited Hotel Burja Haveli to have a family dinner with others. I have never heard of this haveli before, so I was excited to visit such place in Alwar as we have been told it's a special location for organising special events.
Hotel Burja Haveli –
Burja Haveli is a 240 year old beautiful, authentic, restored haveli that serves as a soothing and welcoming abode for travellers in Alwar. This haveli still houses the original zamindar (land owning) owner family in a separate wing of the hotel. It is a delightful place and the structure itself is built in the traditional Rajasthani style of architecture. It is located on the Alwar Rajgarh road, right next to Burja village and there comes across as a serendipitious oasis that is surrounded by a lush green area with a view of charming Arvalli mountain ranges. There is a huge green area with shady orchards and swings that are mostly available for functions and ceremonies at the haveli. The layout is around a central courtyard dotted by a fountain in the centre and green patched of shrubs. People can experience the cushiness of the bygone era in a real haveli with sober and all Rajputana environmental area. The restaurant of this haveli is so different; all the interiors of this restaurant were blue painted; in other words I started calling this place as Blue- theme restaurant. All the places here were looking so beautiful that for a while I thought that we all are having under water dining. The famous CHAAR- BHAG is very popular with a cosy lawn and a view of Aravalli hills, which are well equipped with swings, amusement park with lighting fountain. Its quite and sober place is a perfect proposition for a family outing and it is also in close proximity to the major attractions around. I enjoyed a lot here with everyone having a nice dinner at a blue themed restaurant. We all had a very nice time spent in this place which is unforgettable. After having our dinner, we all came back to our guest house.
Next day, we all woke up at 0700 hours, had our breakfast and then departed at 0900 hours from guest house to visit Sariska Tiger Reserve. On the way we visited Sariska Palace which is a famous historical place. We reached there at 1000 hours and we were told that that we should not disturb the animals as it could turn out to be wrong. We took our safari car and went inside the reserve; I was very excited to visit the place as exploring such a big area is great excitement.
Sariska Palace –
Sariska Palace was built by the Maharajas of Alwar in 1892 A.D on the edge of Sariska National Park as a royal hunting lodge. Sariska is the closest place from Delhi where people can hope to see a tiger in it's natural surroundings, nestled among the Aravallis. The interiors of this place is a blend of French and regal architecture. The main motive of to built this palace was that the Maharaja of Alwar wanted to commemorate the visit of Queen Victoria's son Duke of Connaught. This palace is situated near the Sariska Wildlife sanctuary. This palace has now been converted into heritage hotel which now still stands proudly with its golden past. It is built in a total of 100 acres which is one of the best heritage hotels with all the modern amenities like swimming pool, huge lawns, to relax, which offers a pleasant stay and an unforgettable experience for everyone. This palace retains all its regal charisma and ambience to remind one of those royal times of Maharajas, which are steeped in the local Rajasthani culture and this makes the perfect weekend getaway for the tourists. This palace is also ideal for group outings, holidays, conferences, corporate outings, etc. This place is also famous for film shootings; one of the famous bollywood film "Karan Arjun" has also been shot here in which this palace was shown as their traditional ancestral house. This place always makes people feel as living in the royal historical era. But it is quite expensive. We took a round of this palace and then we went to visit Sariska Tiger Reserve.
Sariska Tiger Reserve –
Sariska tiger reserve is located in the Alwar district of Rajasthan and it is located 37 kilometers away from Alwar. It was declared as a wildlife reserve in 1955 and in 1978, it was given the status of a tiger reserve making it a part of India's Project Tiger and it is situated 107 km from Jaipur and 200 km from Delhi. This place is also praised for its fabulous landscape with Aravalli hills on its background. The area of Sariska, being a part of the Aravalli range is rich in mineral resources, such as Copper and it is one of the major travel destinations of India and famous for its national park or tiger reserve, situated in north-west of Rajasthan.
While entering the reserve area, we were told not to disturb the animals as it is not right and we were given instruction card to follow while roaming the reserve area. I felt a blend of natural refreshment while visiting the place as it was so calm place.
Sariska as wildlife attractions of Rajasthan Tourism plays an important role in the enhancement of tourism in Rajasthan. The reserve forest has a huge area of 866 km² total (497 km² core, 369 km² buffer with an altitude: between 300 m and 722 m MSL and average rainfall of 650 mm (per year).
The Sariska is located in the midst of the Aravalli that are covered with deciduous dry forests. The Sariska wildlife reserve in Rajasthan, India is home to wild animals like the Leopard, Hyena, Wild Dog, Jackal, Jungle Cat, Bengal Fox, Common Palm Civet, Indian Hare, Ratel, Indian Grey Mongoose, Northern Palm Squirrel and the Tiger. Sariska National Park provides a home to animals such as the Sambar, Chausingha, Nilgai, Chital, Wild Boar, Langurs, Rhesus and Monkeys. It is also home to different species of birds such as the Peafowl, Sand Grouse, Grey Partridge, Tree Pie, Bush Quail, Golden backed Wood Pecker, Great Indian Horned Owl and the Crested Serpent Eagle. In July 2014, 2 more tiger cubs were spotted taking the total of tigers in the reserve to 11 with 9 adults. Two cubs were further sighted in August 2014, making the total of tigers in Sariska to 13, with 7 females, 2 males and 4 cubs.
Sariska is an amazingly quiet and peaceful travel destination and that too with strong historical background, Sariska is predominantly famous for Sariska Wildlife Sanctuary and tiger reserve.
The reserve is also the location of several sites of historical importance such as the 16th-century Kankwadi fort, originally built by Jai Singh II, is located near the center of the park.
In the meantime we also visited Pandupole which is the famous historical place of Pandavas. Pandupole is a famous tourist spot in the Sariska Tiger Reserve and it has ancient mythical connotation attached to it. Pandupole was the ancient site where the strongest among the Pandavas, Bhima, vanquished the giant demon Hidimb and in return for this victory earned the hand of his sister, Hidimba. It also has a cascading spring emerging from hard and compact rocks and the legend has it that the Pandava brother took refuge here during their exile. The main path takes to Pandupole which is not only a beautiful spot but a picturesque 35-ft waterfall is another attraction here and next to the fall, there is a charming little Hanuman temple. This area is abundant in langurs, peafowl, spurfowl, and ubiquitous tree pies. On the way to Pandupole, there are Karnakabas Lake, Brahmnath, Kalighati Chauki and Bhaironghati which are another attraction.
We al visited the place, offered our prayers and came back and I was very happy to visit such historical place which is related to hardship.
Useful tips:-
It's a small, clean and historical city. Anyone can make a plan at the week-end to visit the place for 2-3days. Accommodation is suitably available on the highway side with a reasonable cost around Rs.1000/day. Good eating places are available. One can drive his own vehicle to visit the place. To visit Sariska Tiger Reserve Forest, one should spend at least half day and start in the early morning. Burja haveli Hotel, one should not forget to visit. Dining at this place is an amazing experience especially at night. But eating place is not available on the way, so carry some dry food and tea during the journey Total cost for a family of 4 members for 2-3days trip will be Rs.12000-15000/- .
The writer is a qualified Tourism management professional and has visited the places and published travel stories. I have worked in Oberoi Groups of Hotels and now working in Go-IBIBO. J