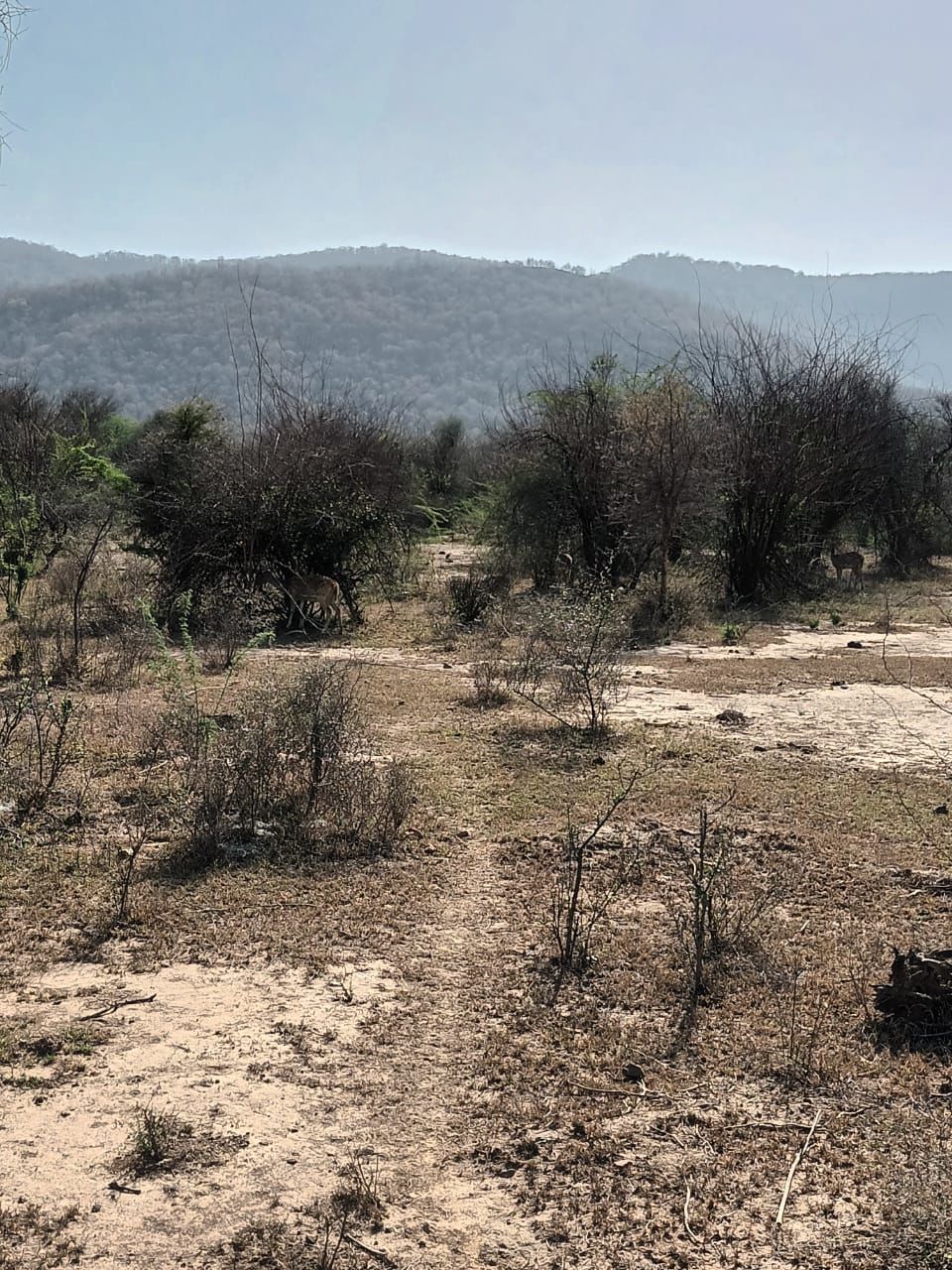 If you are based in or around Delhi, Gurgaon or Jaipur, Sariska Tiger Reserve can be a good weekend trip option. We went on a family day trip to Sariska and our base location was Kotputli which is a town in Jaipur District.
Sariska Tiger reserve is situated at Sariska in Alwar District of Rajasthan. The park is a part of the Aravalli ranges and has the tropical, dry and deciduous type of forest.
Sariska Tiger Reserve Distance from some mainstream Cities:
Gurgaon: 163 Km
Delhi: 200 Km
Jaipur: 107 Km
Kotputli: 68 Km
Alwar: 42 Km
Safari Timings and options:
Timing:
Safaris are basically available for two shifts i . e morning and evening. The morning shift starts quite early in the morning around 6.00 a.m. and the evening shift starts around 2.00 in the afternoon. Safari duration is around 3 to 3.5 hours in both shifts.
Options:
There are two options. One is jeep which will take six people and the other is canter which takes about 20 people in one go. If you're visiting with family, jeep may be a comfortable option. But if you're more concerned about budget, canter may be better suited.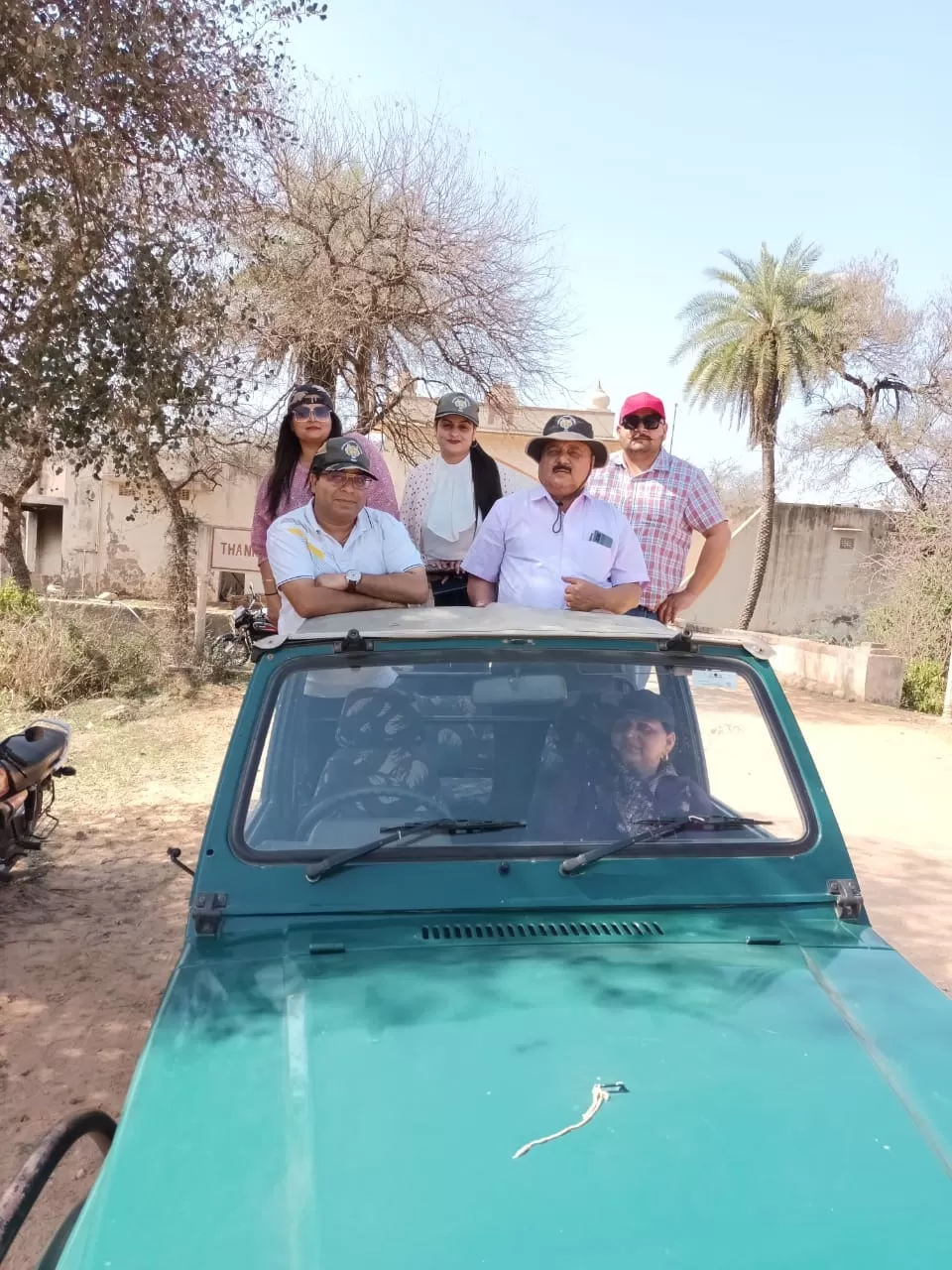 Eating Joints and the famous Kadhi kachodi:
In house cafe:
There is a cafe available with a basic menu inside the park area where you can satisfy your hunger pangs.
Kanhaiya sweets ( approx. 8 km from Sariska Reserve):
If there's still time before or after your Safari, head to the Kanhaiya sweet shop which is about 8 km from reserve. The shop is famous for its Kadhi Kachodi and Milk cake of Alwar.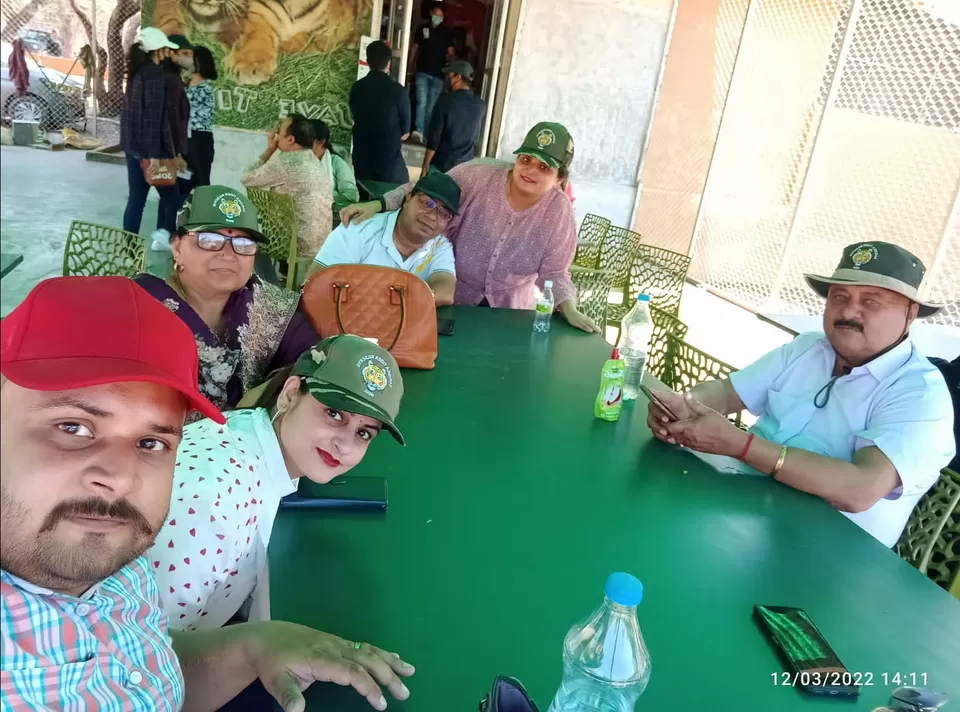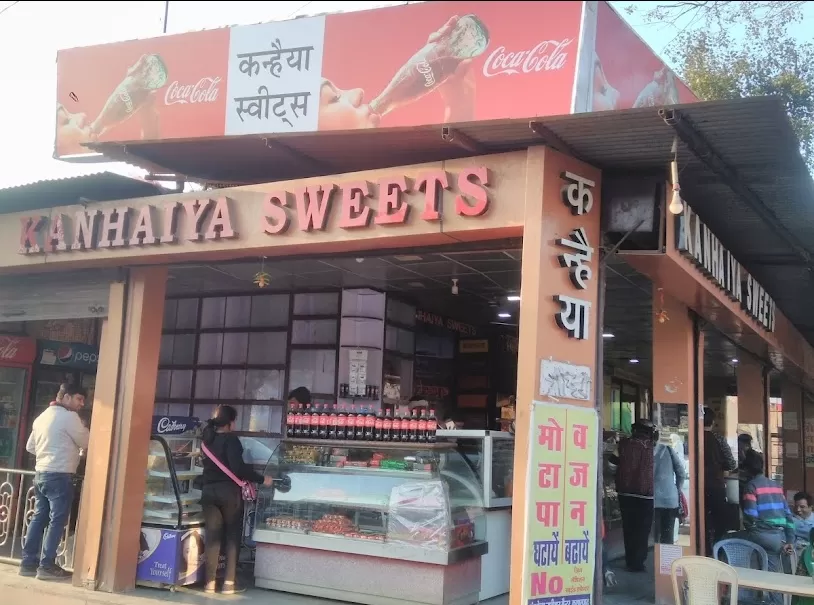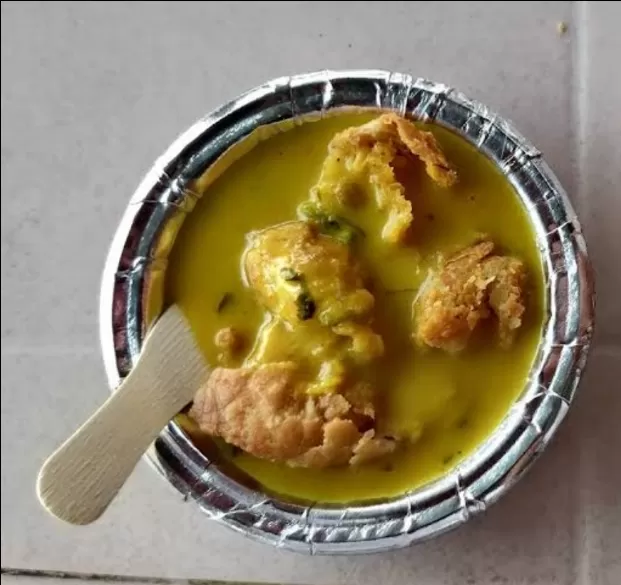 Spotting animals, birds and THE TIGER:
The safaris are assigned three zones T1, T2 and T3 in order to contain traffic and jeeps are assigned zones at random. Once the jeep starts moving, you have to be very alert if you want to spot a tiger. At some places, you may see the paw prints. However, spotting paw prints is more commonplace than spotting a tiger. You'll see many beautiful peacocks along the way. Other common animals that you are sure to see are Mongoose, Nilgai, Sambar, Deer, Birds, Wild Boar and crocodiles basking in sun by the lake. Tigers won't be easy to spot but its all about the thrill. Keep your spirits and enthusiasm high. After all its the jungle king you are in search of :)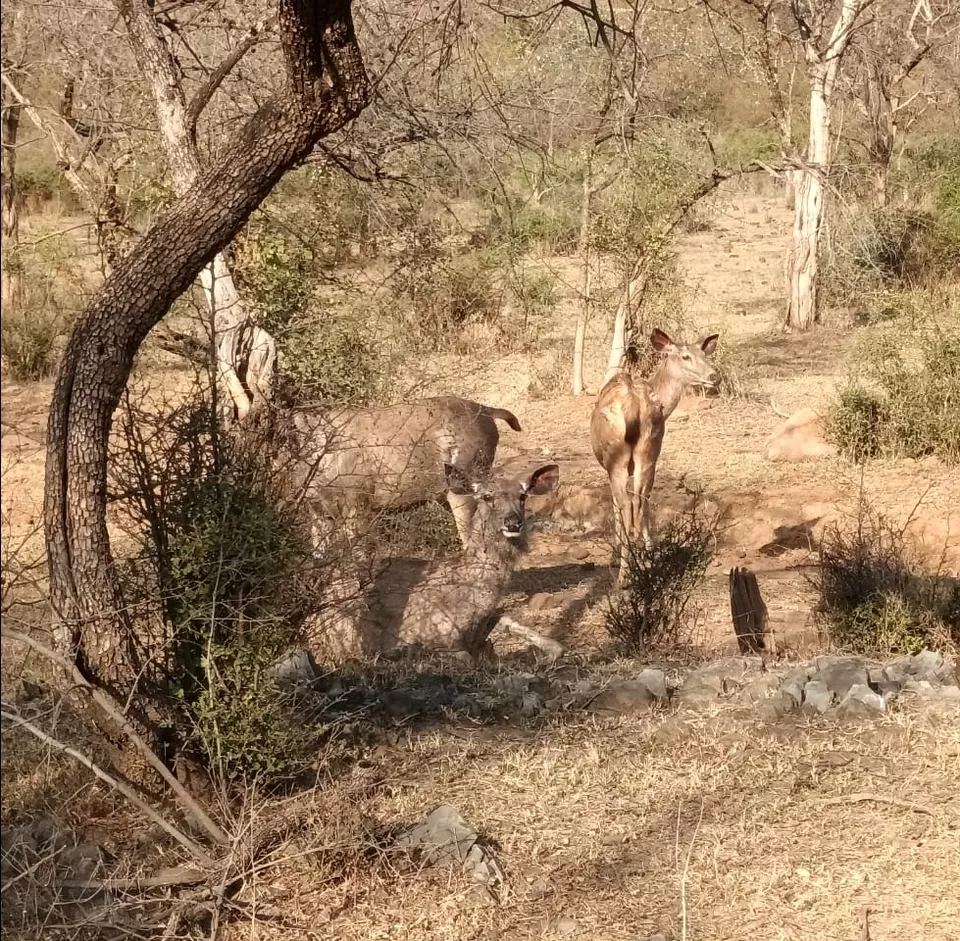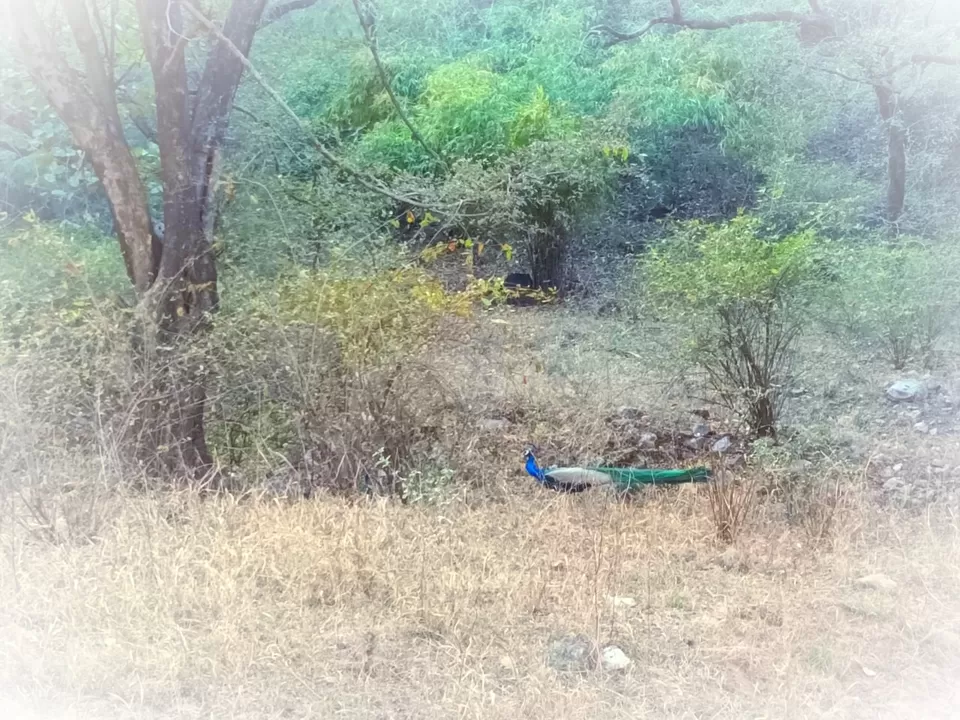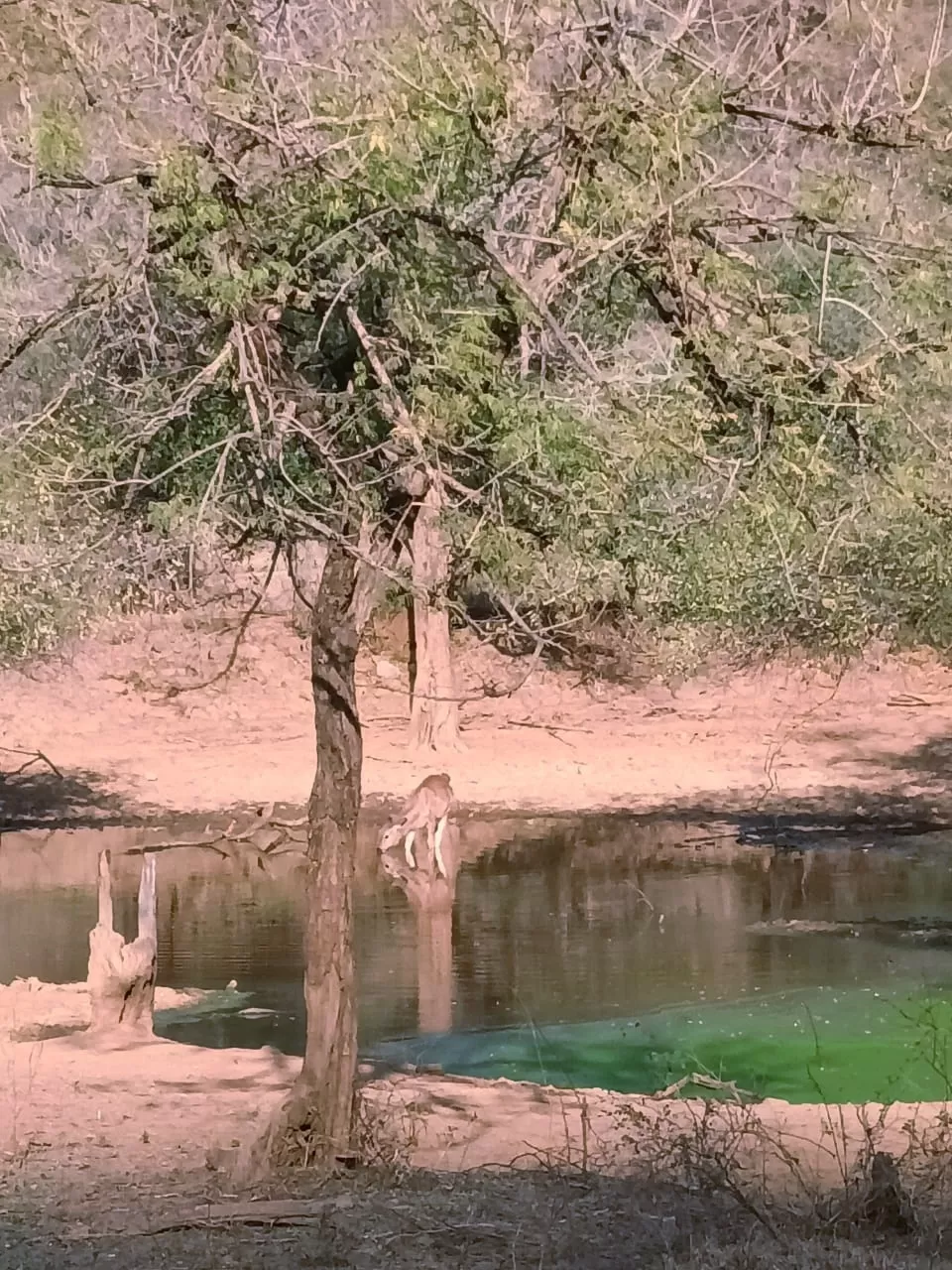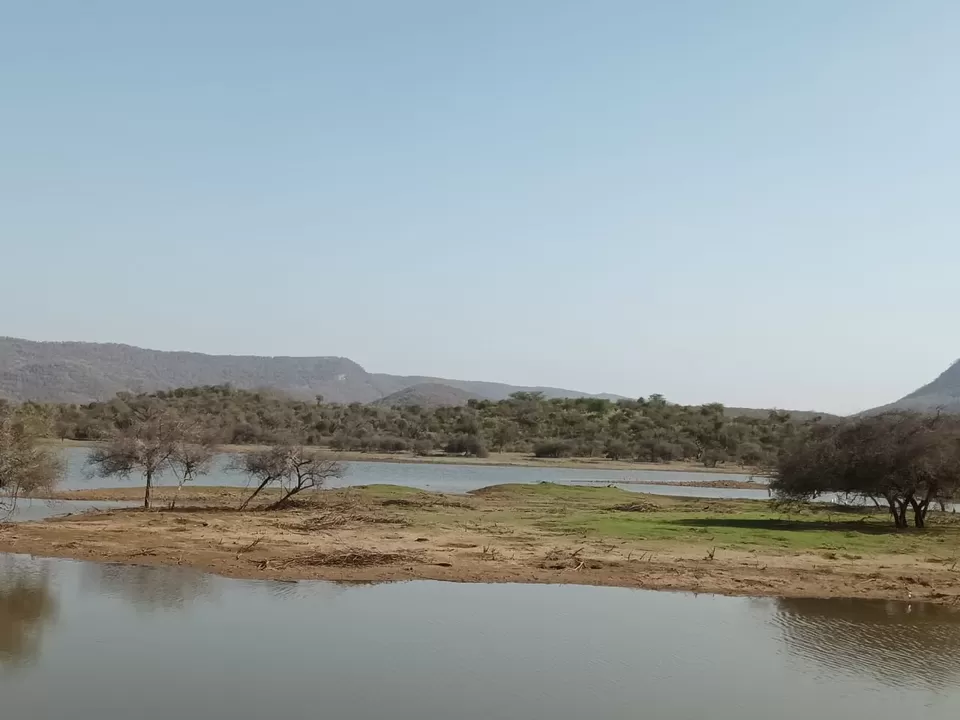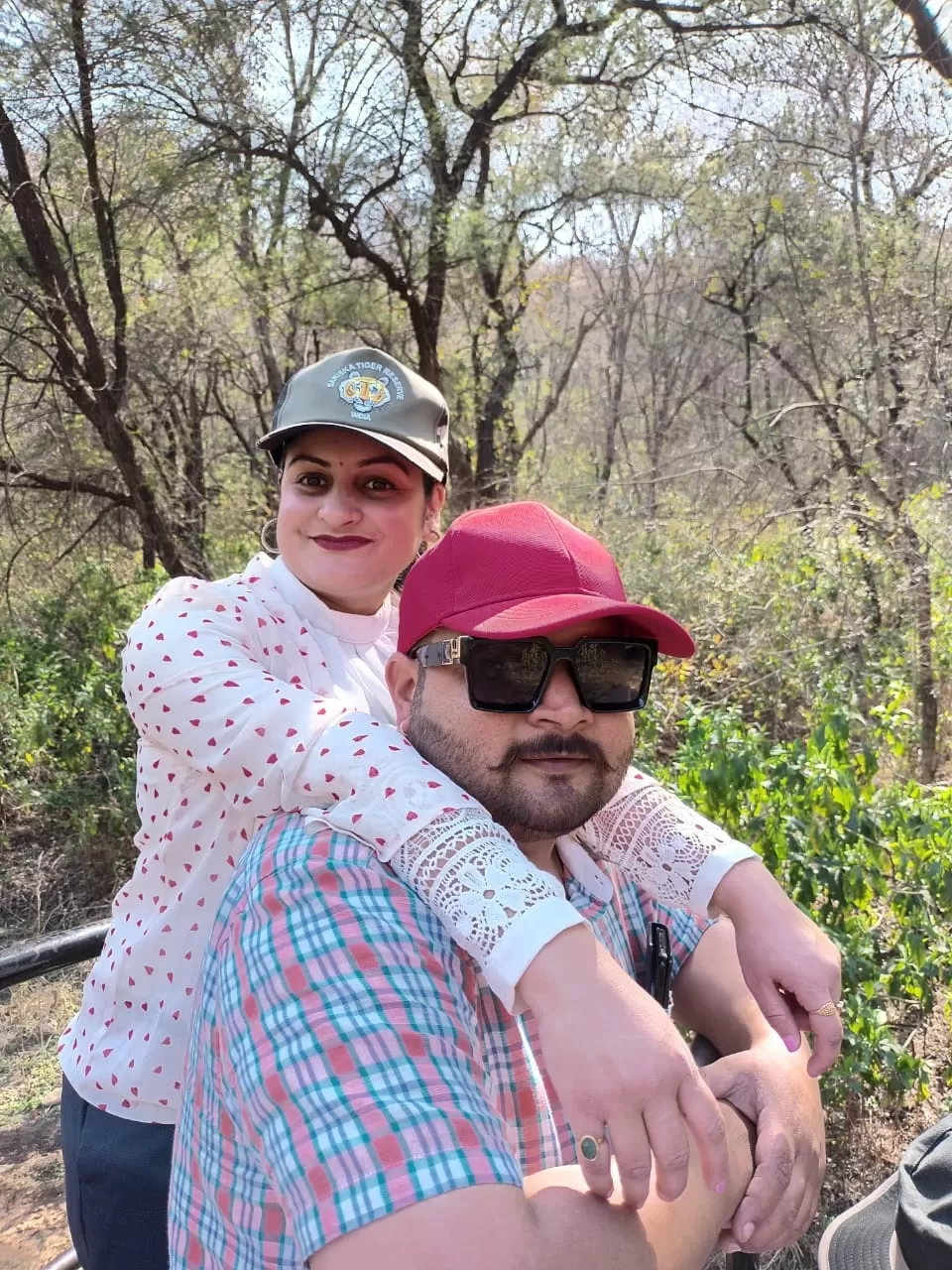 In the vicinity - Pandupol temple and Siliserh lake:
Pandupol temple: Pandupol temple is a lord Hanuman temple situated with in the national park area. According to legends, Panch Pandavas had passed through Pandupol during their exile. If you are interested in knowing more about history of this place, please tap the image below.
Siliserh lake: The Siliserh lake is at a distance of approx. 40 Km from Sariska tiger reserve. This huge lake was created artificially and is circumscribed by the Aravalli ranges. There is an old palace hotel on the lakeside run by RTDC from where the beautiful aerial view of lake can be enjoyed along with your preferred beverage. One has to be cautious of the monkeys while sitting on the rooftop cafe. Despite crocodiles in the lake, some people still do boating here.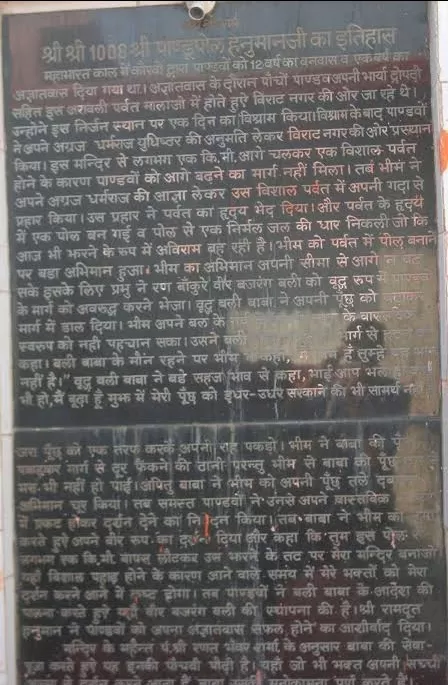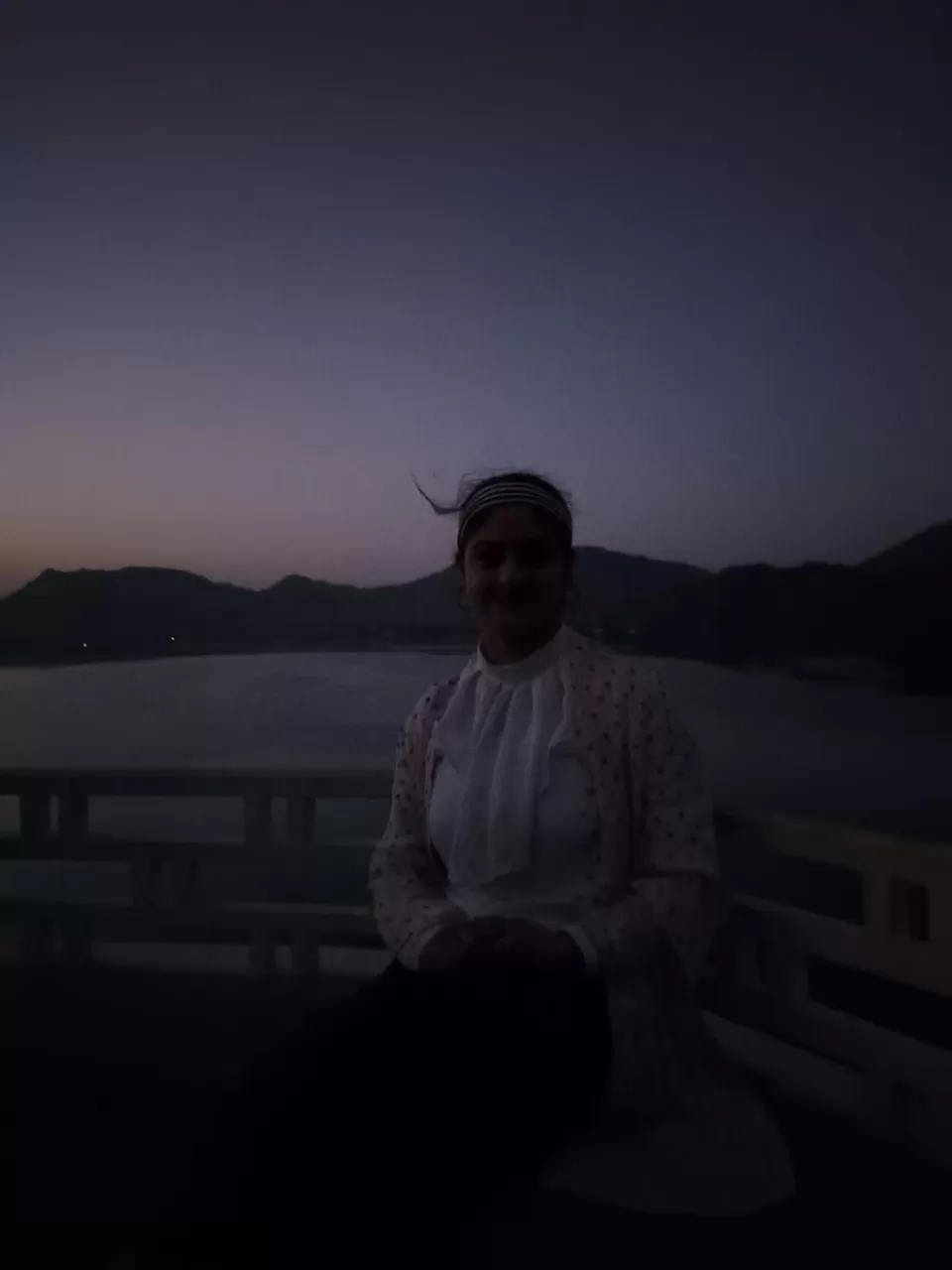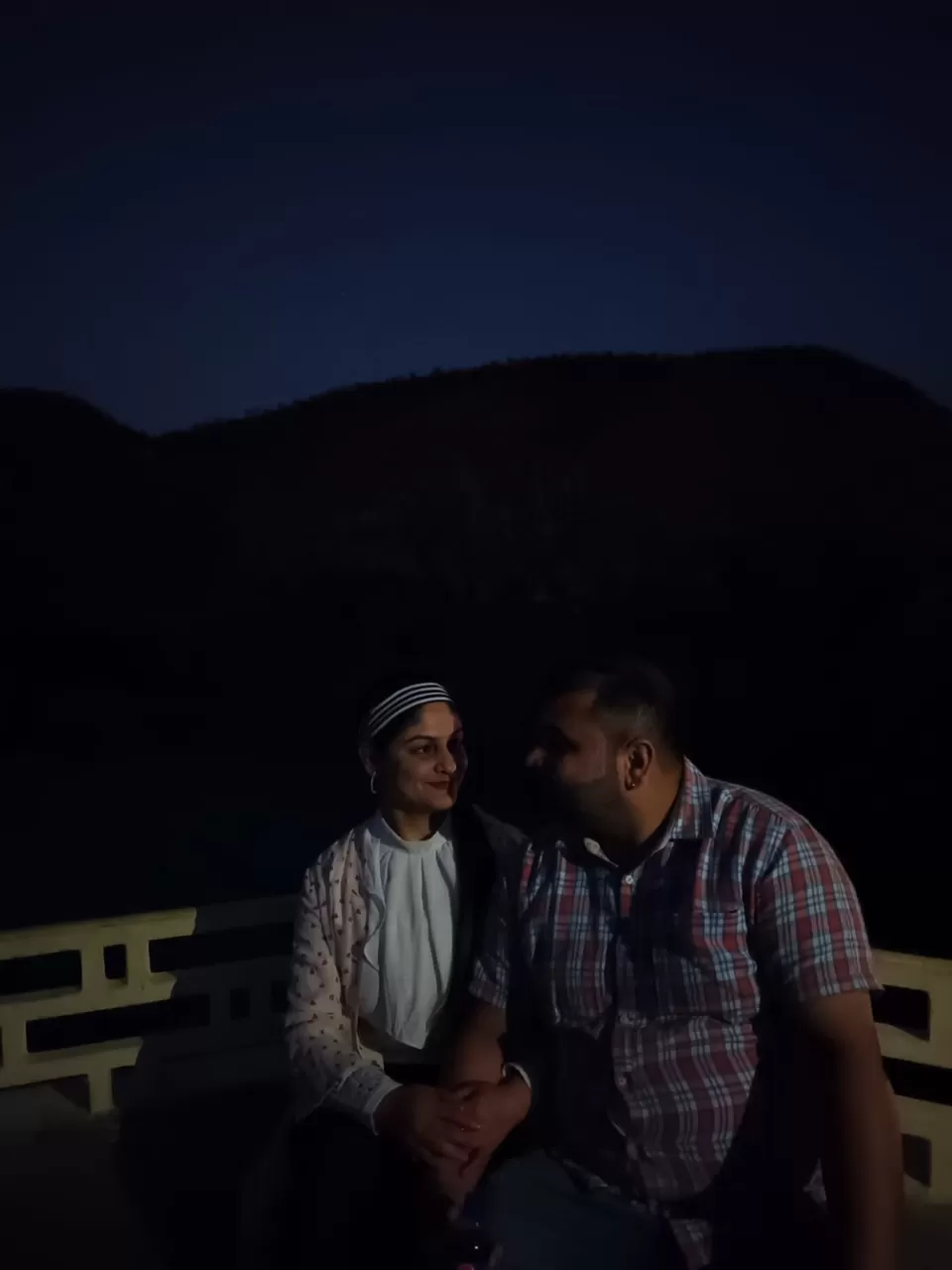 Just to let you know, we did the evening safari before which we checked out Kanhaiya sweet shop. Afterwards, we visited Siliserh lake and we skipped the Pandupol temple.
Some Useful tips:
1. Carry water bottle to the safari. It might help when it gets hot.
2. If you have caps or hats at home, please carry along. It will help you with sun and also with saving some money on last minute purchase.
3. If you have sunglasses, don't forget them at home or in the car.
4. Be very vigilant. Only vigilance and awareness will help you in spotting the jungle king.
5. When you see deer, remember the one without horns (called antlers) is the female (doe) and the one with horns (antlers) is the male (buck). Whether or not your guide tells you the male is more beautiful, you'll remember my words when you see them. The male deer with antlers is so very pretty with its innocent face and large eyes.
6. Though peacock is the generally used term, it is infact the male which is called peacock. It is more beautiful with its long iridescent feathers than the females which are called peahens. The feathers of peahens are shorter, brownish in color and not as attractive. The male spreads its attractive feathers to attract mates. Together the peacock and peahens are called peafowl.