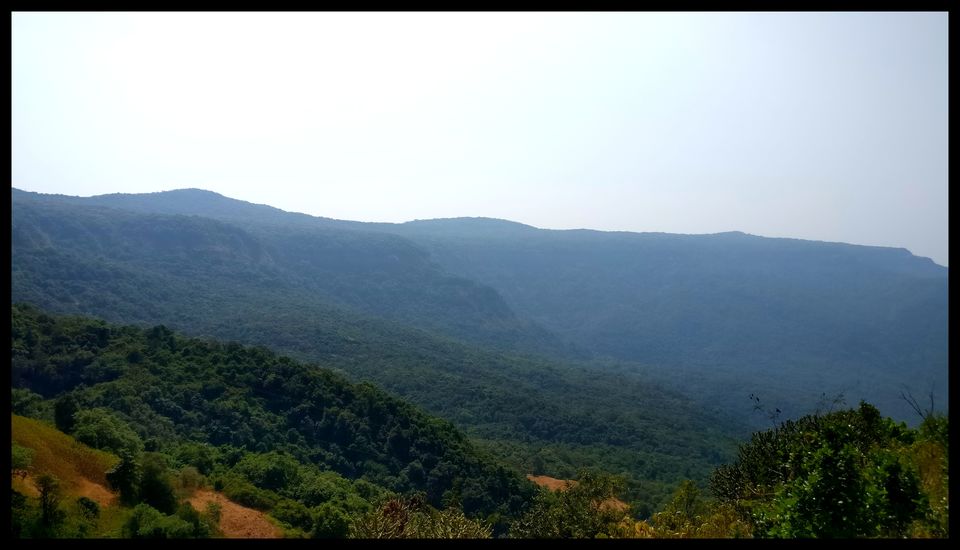 We generally plan our trips way in advance. Somehow this year our Goa trip was planned very last minute. We made the booking only a week before our date of travel. It was a long weekend for Republic day and obviously everything in Goa was booked or was sky-rocket expensive. We were very disheartened and were sure that we would not get any decent accommodation within our budget. But it's Goa nobody stays in the hotel and especially not if you are awake.
We decided we will take anything available and at any distance from the beaches. We started the online search for resorts, hotels or home-stays in Goa and we stumbled on Serene Waters. The photos, reviews seemed too good for the cost for which we were getting the room. We were sure that with the price that we are paying for the room (including breakfast) in this peak season, there would definitely be some catch or the hotel would not turnout to be what it looks in the picture. We anyways talked to the owner and after convincing ourselves that there is nothing fishy we booked a room.
We had decided to drive to Goa from Pune. As I mentioned that it was long weekend and we were very sure that we would get too much traffic. Hence we started our journey at 4.30 am in the morning. Yet, as expected, it seemed as if the whole state was travelling to Goa and we did get decent traffic. The drive from Pune to Goa is almost 6-7 hours and is very scenic especially in the rainy season.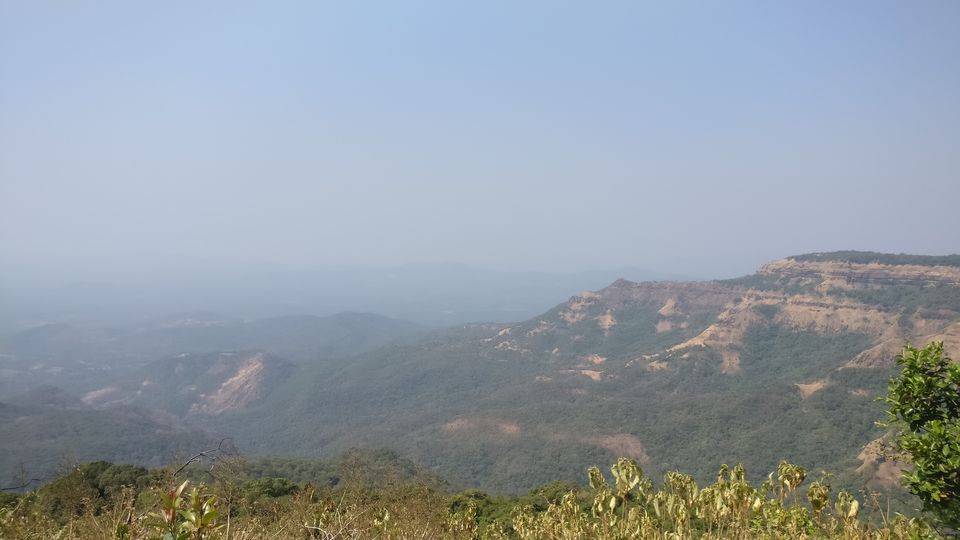 We were in touch with the owner of the resort earlier and he was kind enough to check around our lunch time where we have reached and by what time we will check in. He had to fly out of the city and hence he gave us number of one of his staff and his wife which was very thoughtful as we had to co-ordinate with them for direction etc.
We reached the hotel somewhere between 3 to 4 PM. We were lost in the city for sometime which added to our travel time. When we reached the street where Serene Waters is located, we felt that our fear has come true. The street is very narrow. Though we had confirmed with the owner before hand that there is ample parking space, we were not sure there was enough space to drive the car inside. We anyways kept on going on and there it was in front of us - the Serene Waters.
The moment I entered the resort I was amazed by the simplicity and yet the enchanting beauty of the place. First of all it was quiet. I know I love going to Goa but I am not a rock music kind of person. (Don't die of laughter if I tell you I am a teetotaler!!) I am more of a "listening to the waves" person and peace matters to me even if I am in Goa ????. Anyways back to the resort. The resort has enough of parking space and 2-3 cars were already parked. We gave the keys of the car to the staff so that they can move the vehicle as required.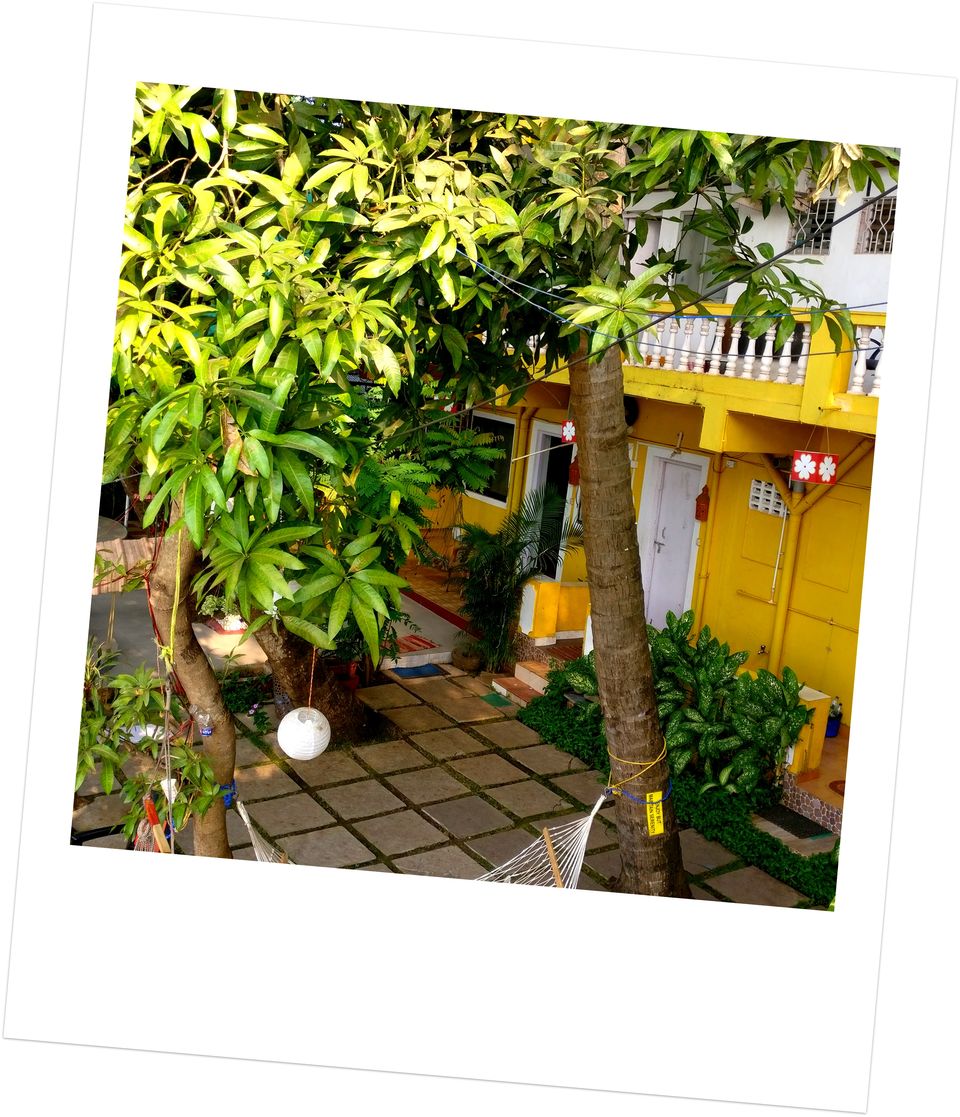 The room was decent with AC, a bed for a kid (for those of you who have kids), clean bedsheets, towels and very importantly a clean washroom. The resort is full of different kind of flowering and non-flowering plants in addition to different kind of pets. They have a pair of ducks, loads of love-birds, exotic parrots, a lab and a fish as well!!
We had fortunately got the room facing the backwaters. Right outside our room was the garden, a swimming pool (and we forgot to carry swimming costume!!) and a small wall beyond which was the stretch of calm backwater and greeneries.
We were given welcome drink. We also had some snax. While we were redeeming our starved selves, the staff helped us with renting of scooty. We left for north Goa and were supremely happy with our decision to rent scooty because honestly the traffic near the beach was crazy and we would have been stuck for hours if we drove by car. After enjoying the sunset and strolling for hours at the beach, we were back at the resort.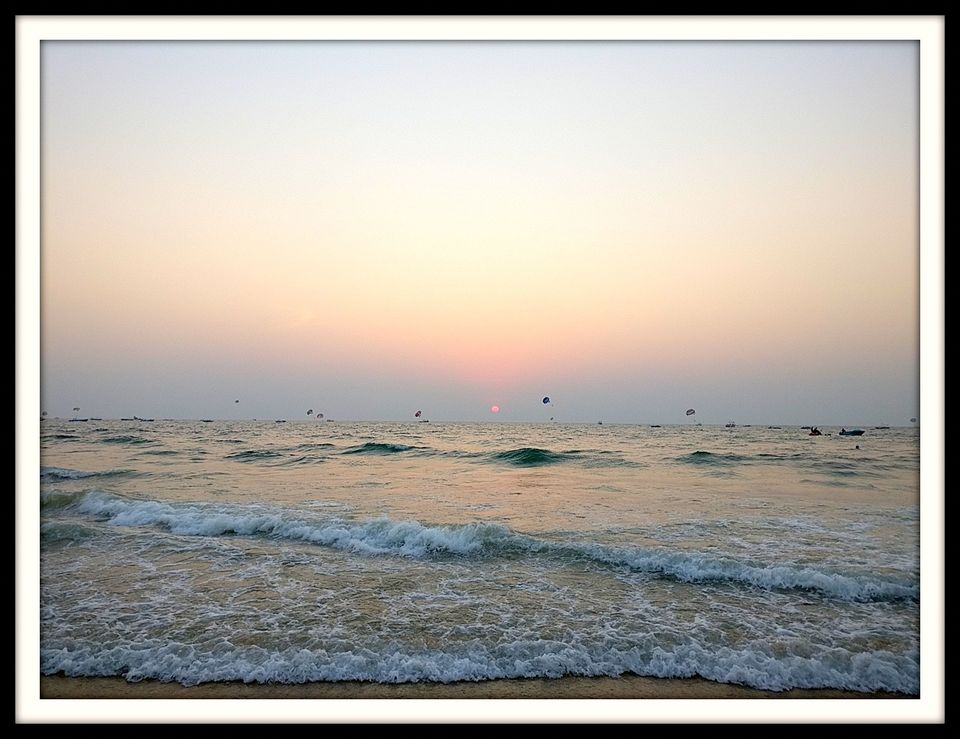 We decided to have dinner at the resort and it proved to be completely right. The lady of the house herself helped us with what should we order. If we had not tried the food at Serene Waters, we would have missed a great part of this experience. Everything that we ordered (and the way it was served) was simple and authentic. No excessive oil, salt or spices. Everything was in balance and yet you would want to have just one more bite ☺.
The owner was really nice to approach us during dinner and ask for the feedback and provide us with tips on the places that we can visit in old Goa, which is only 2-3 kms from Serene Waters. We discovered a new side of Goa while spending time at the resort in the evening with just the sound of water and the awesome food.
We were too tired and we called it an early night. Next morning we were up early as we wanted to be done with the breakfast and head to south Goa. There were loads of option to choose from for both vegetarians and non-vegetarians in the breakfast. Again the food was equally good and while I wanted to watch how much I am eating I ended up over-eating for the sheer taste of all that was served. We stayed in Serene Waters for 3 nights ensuring that we always get the home cooked dinner at the resort.
We always travel to new places every now and then. Almost all the long weekends are out of home for us. The experience of living at Serene Waters was very different and something that I didn't expect in Goa. Though everything was simple and within budget, the whole experience made me feel as if I had a very luxurious stay in some 7 star hotel.