Jordan is not known to many.. Even I didn't hear much about it before we planned to go there . .. It's the country which houses one of the seven wonders of world.. PETRA.. The magnificent beast which speaks for itself..
On landing Amman airport, capital of Jordan, our car picked us up.. We left for Petra..The whole journey was picturesque..On both sides of the road you can just see desert.. And even sand storms from a very close distance.Felt like some Bollywood movie road jouney..😀😀.. On way we visited Shobak castle.. It was an abandoned one but caught a glimpse about the ancient history of Jordan.. Such a giant castle but no one living there..
Around evening we reached Petra.. Checked in our hotel.. We had booked tickets for night candlelight trek in Petra.. Was super excited and anxious to go..
We reached the main gate of Petra before time.. There were around 50-70 people more waiting there.. Our guide approached and we had to follow him inside..
Okk ...😍😍When you first set foot between the giant canyons On both side, with a pitch dark starry night ,just lit with candles at both sides of the marked path.. It was both scary and mystic.. Looking up the walls, you can't even measure the height, they are so huge...
We didn't stop much in-between and over ahead with the crowd because honestly was scared too.. like some ghost movie..Gradually about 45 min later, the canyon opened with the view of magnificent PETRA.. Our eyes were wide open.. It was so beautiful, so grand.. In front of Petra, shok ground was lit with candles ..They garaged fr a small musical show for the visitors displaying their cultural heritage.. They were playing instruments beautifully...After the visit we went back to hotel..Overnight stay in Petra.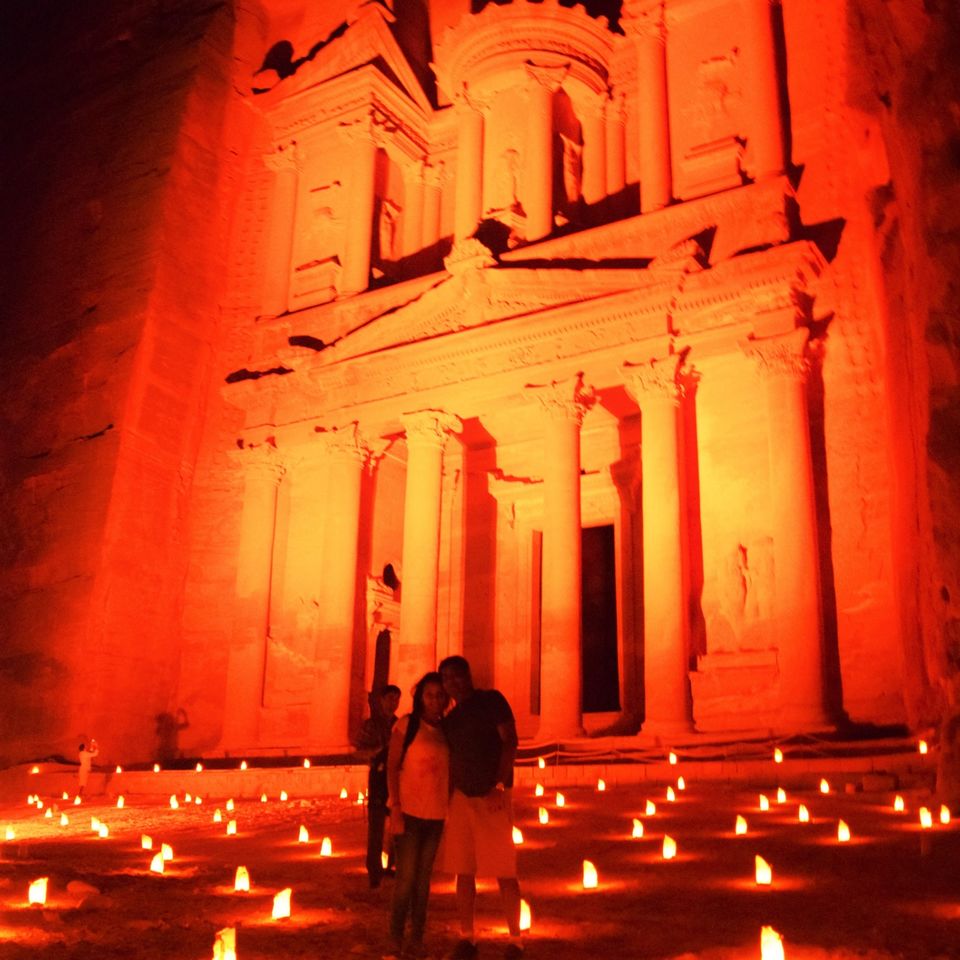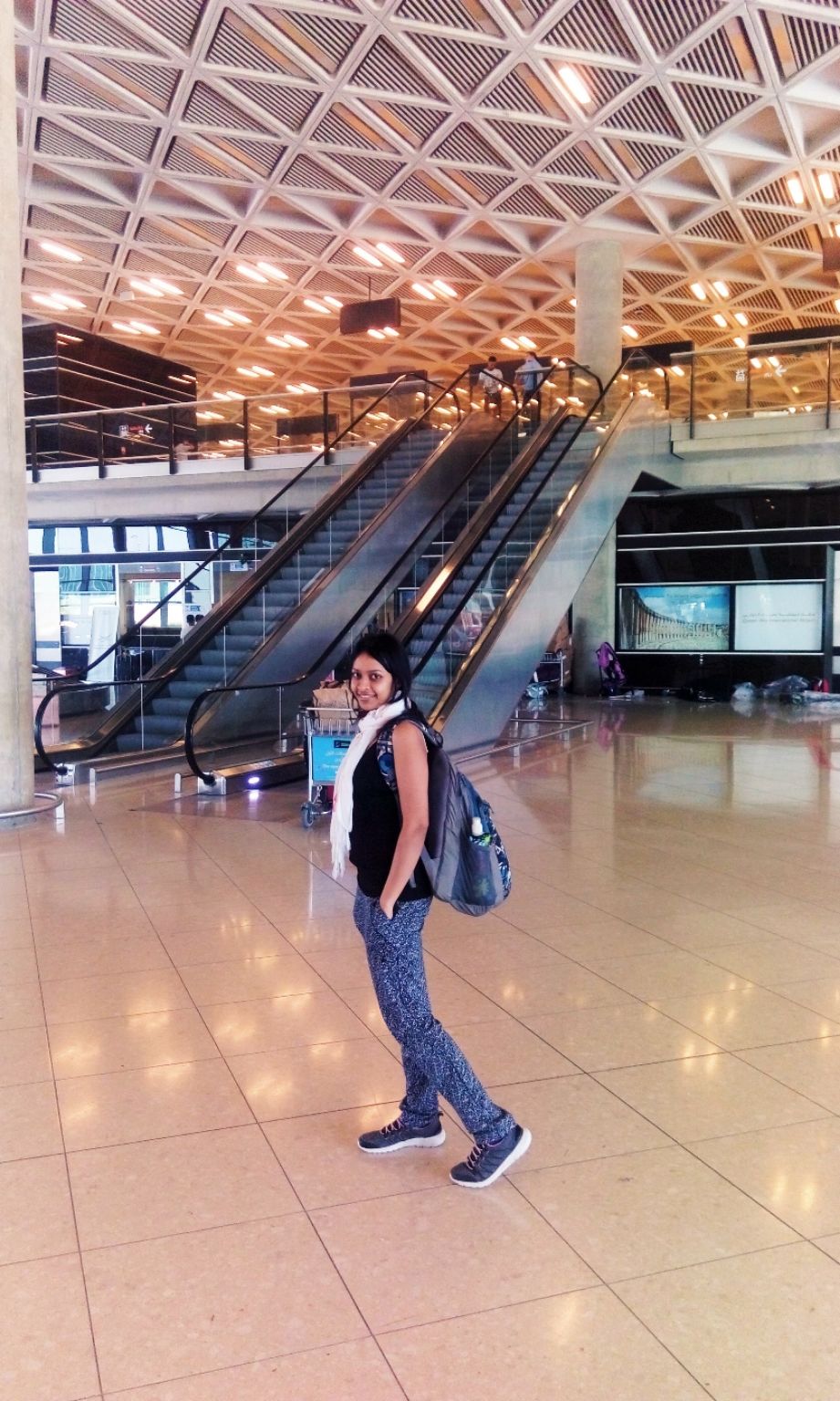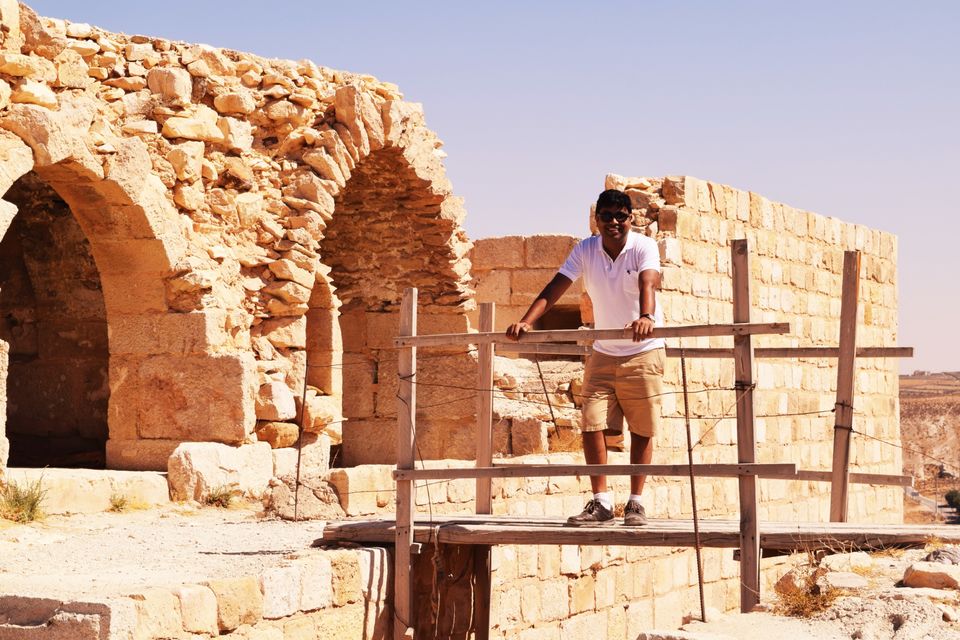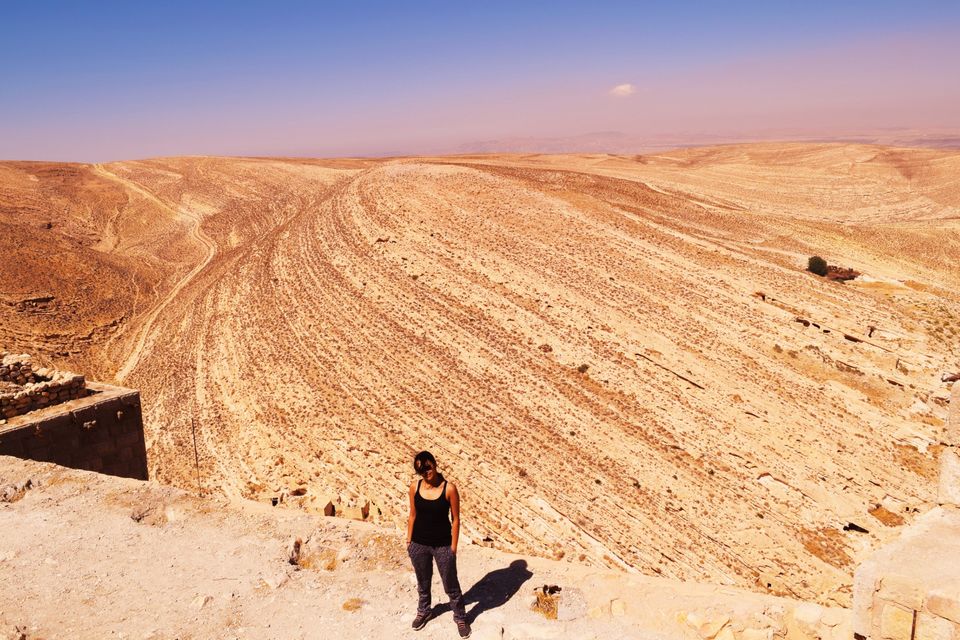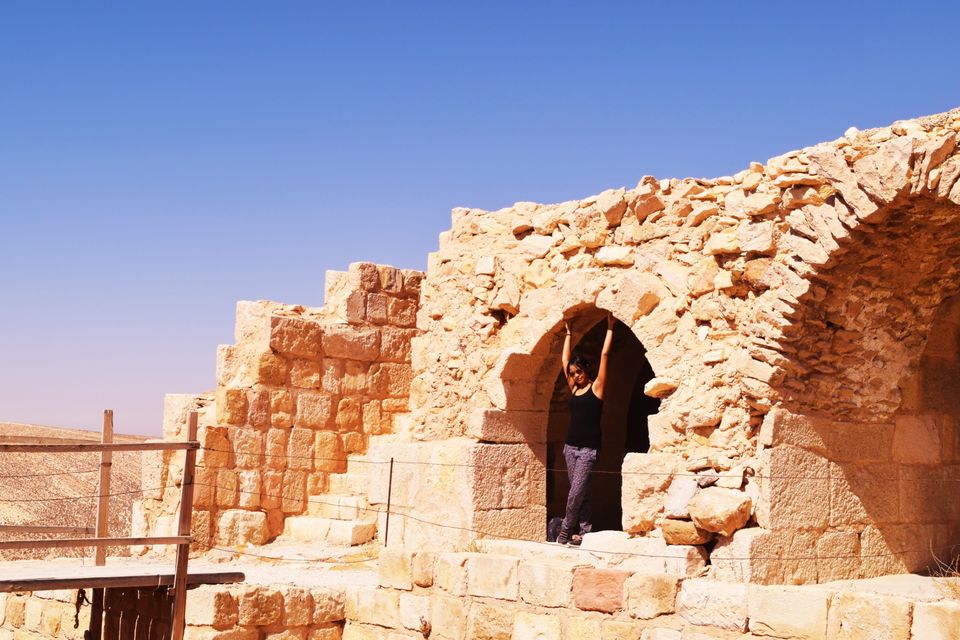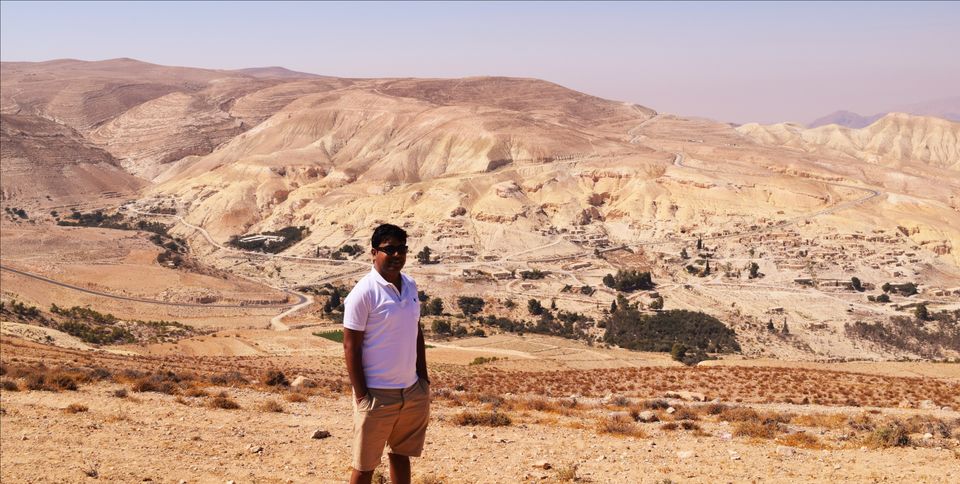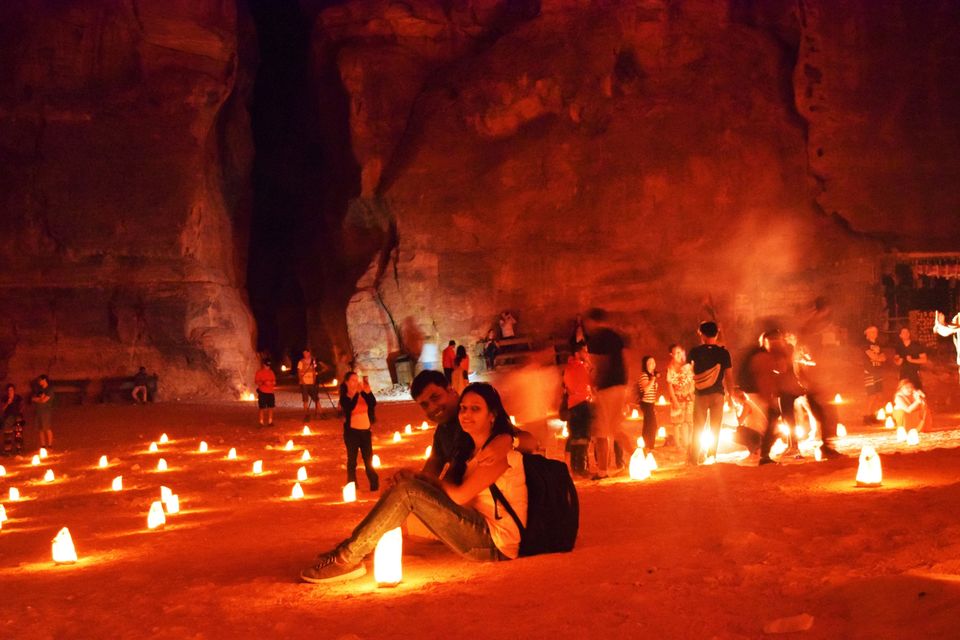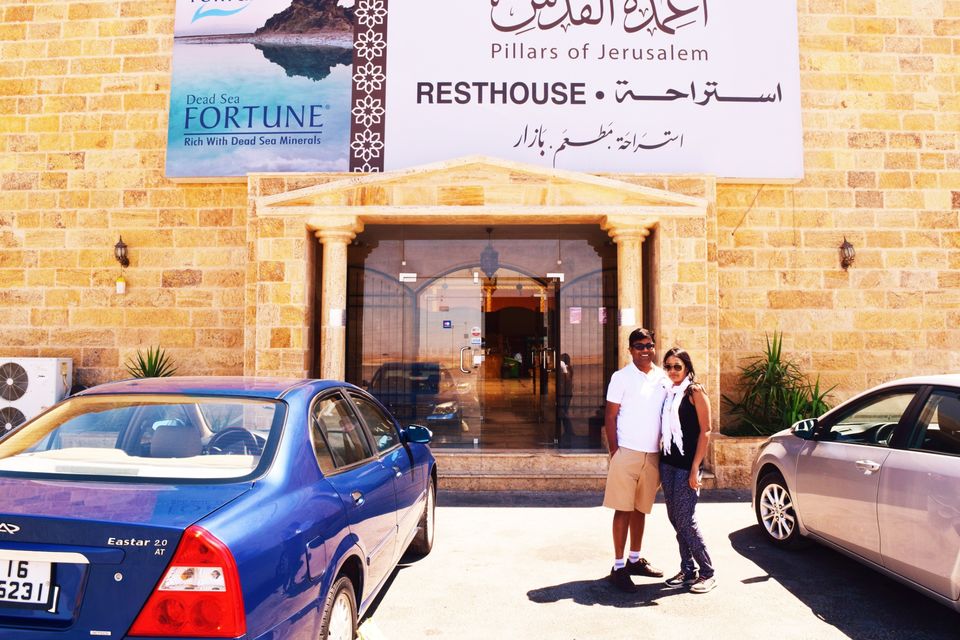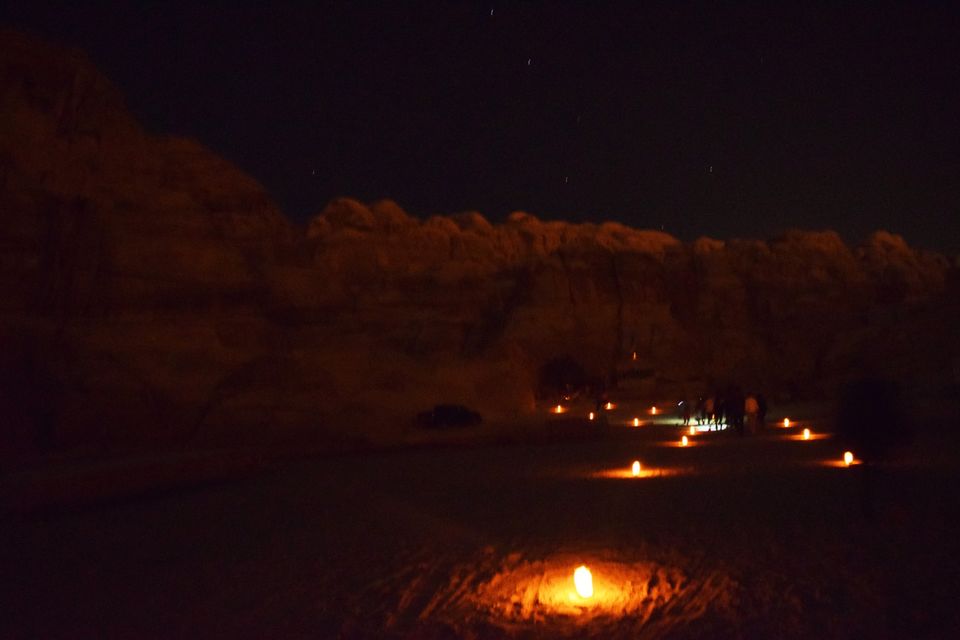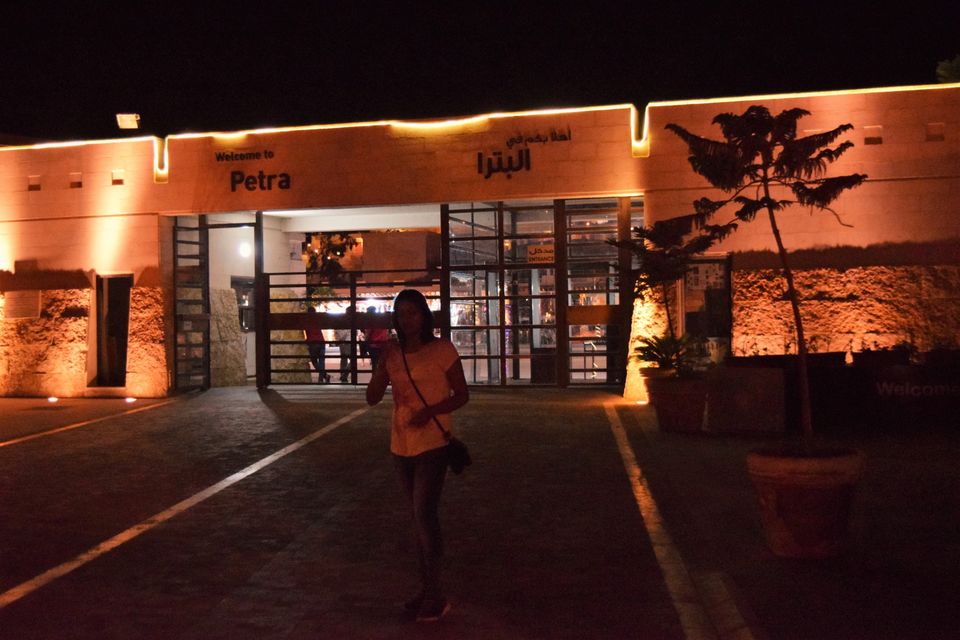 Next morning we woke up early, took packed breakfast from hotel and reached Petra around 6a.m.At night it looked completely different as compared to day time.. No wonder it's one of the seven wonders..It's so grand.. so huge.. It's mystic.. It was built during 4th century.. There were holes high up on those canyon walls which showed the people lived there during earlier times..
After reaching the main building, we hired a horse to see the other structures..
Around 3p.m, we finally got out of Petra.. We were super tired,headed straight to WADI RUM.Today's schedule was evening sand dunes safari with night camping in the desert..
When we reached, our driver was waiting there who was supposed to give us a tour of d desert.. Had a great experience climbing sand dunes ..
We reached our camp in evening hours..Had a delicious underground cooked meal, watched planets through the telescope, gazed stars for quite some time.. Had a most productive day..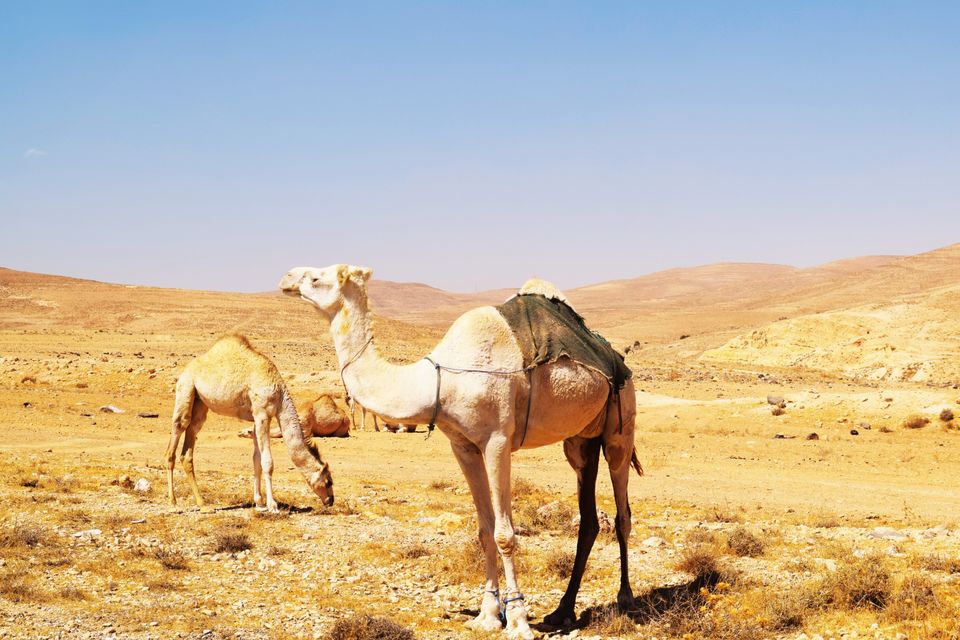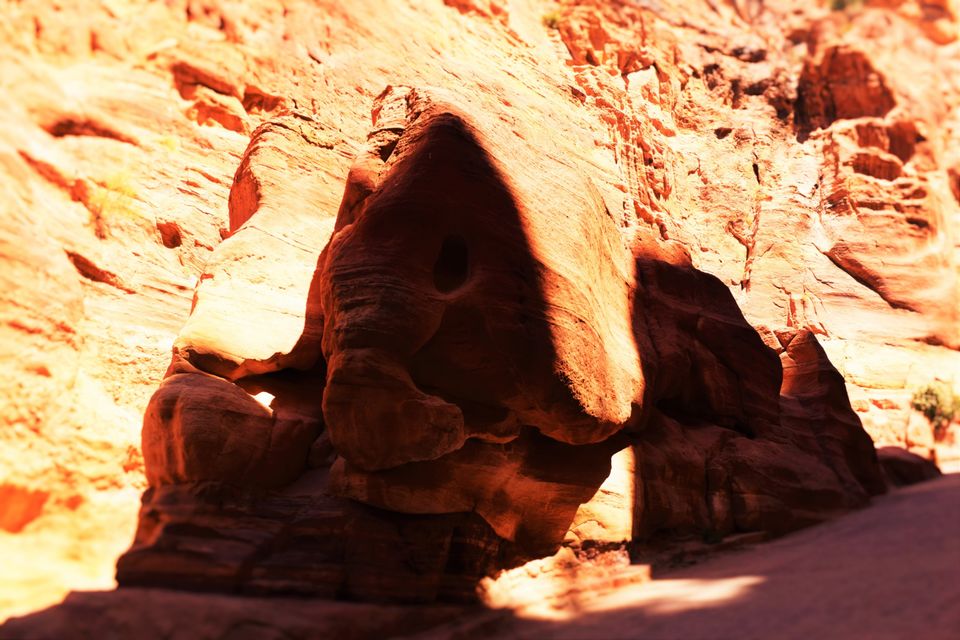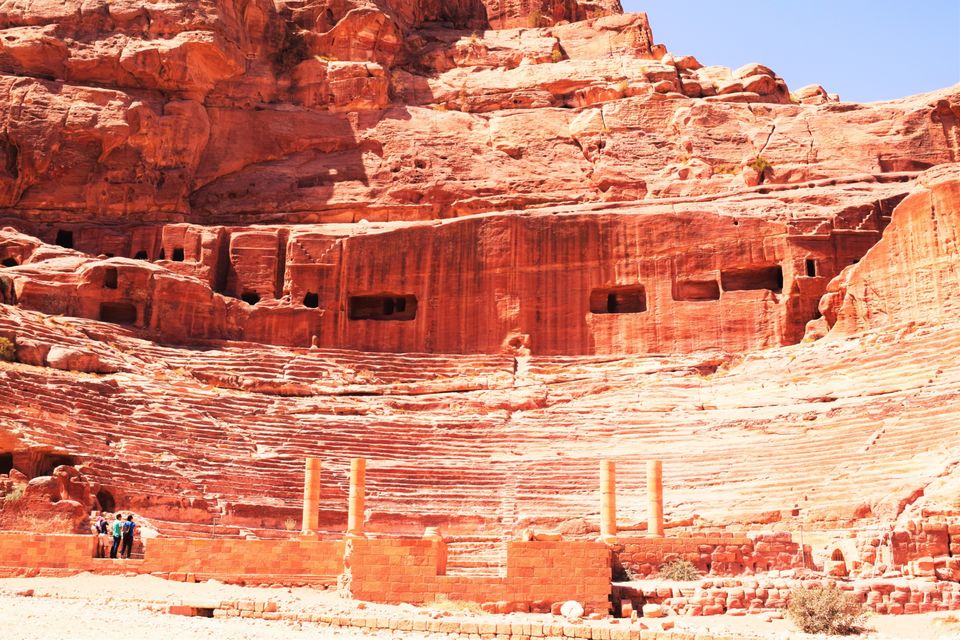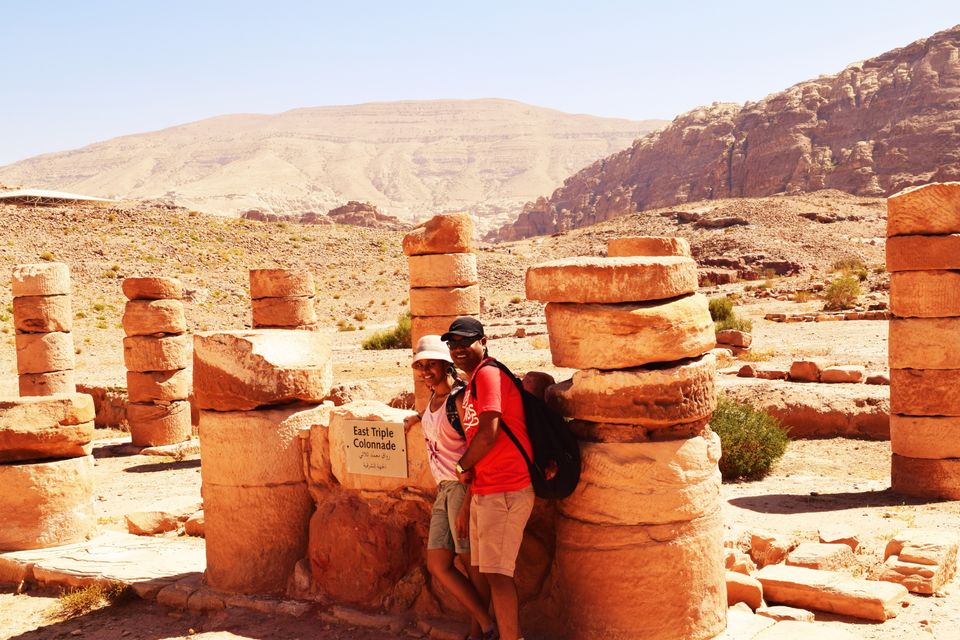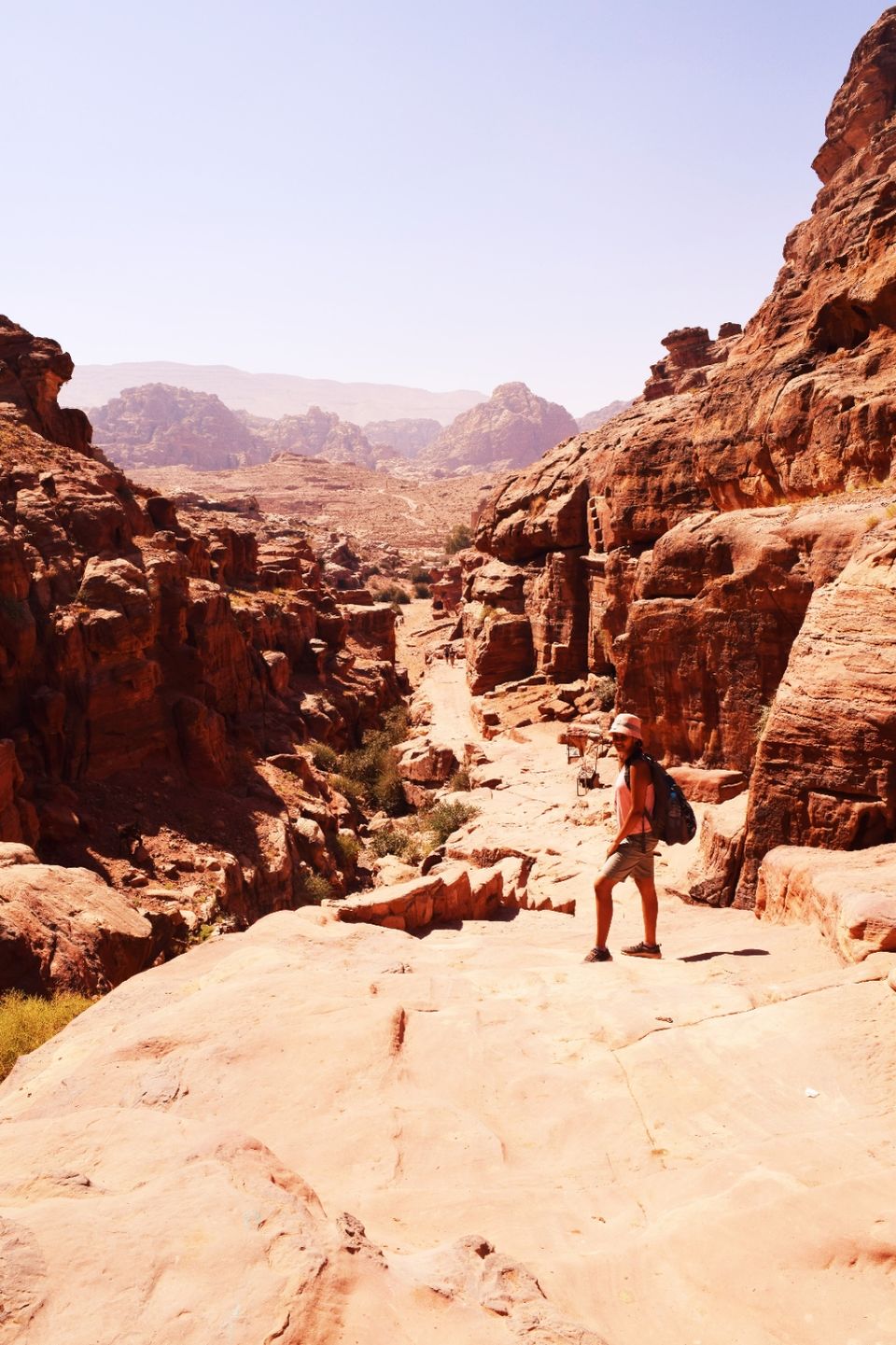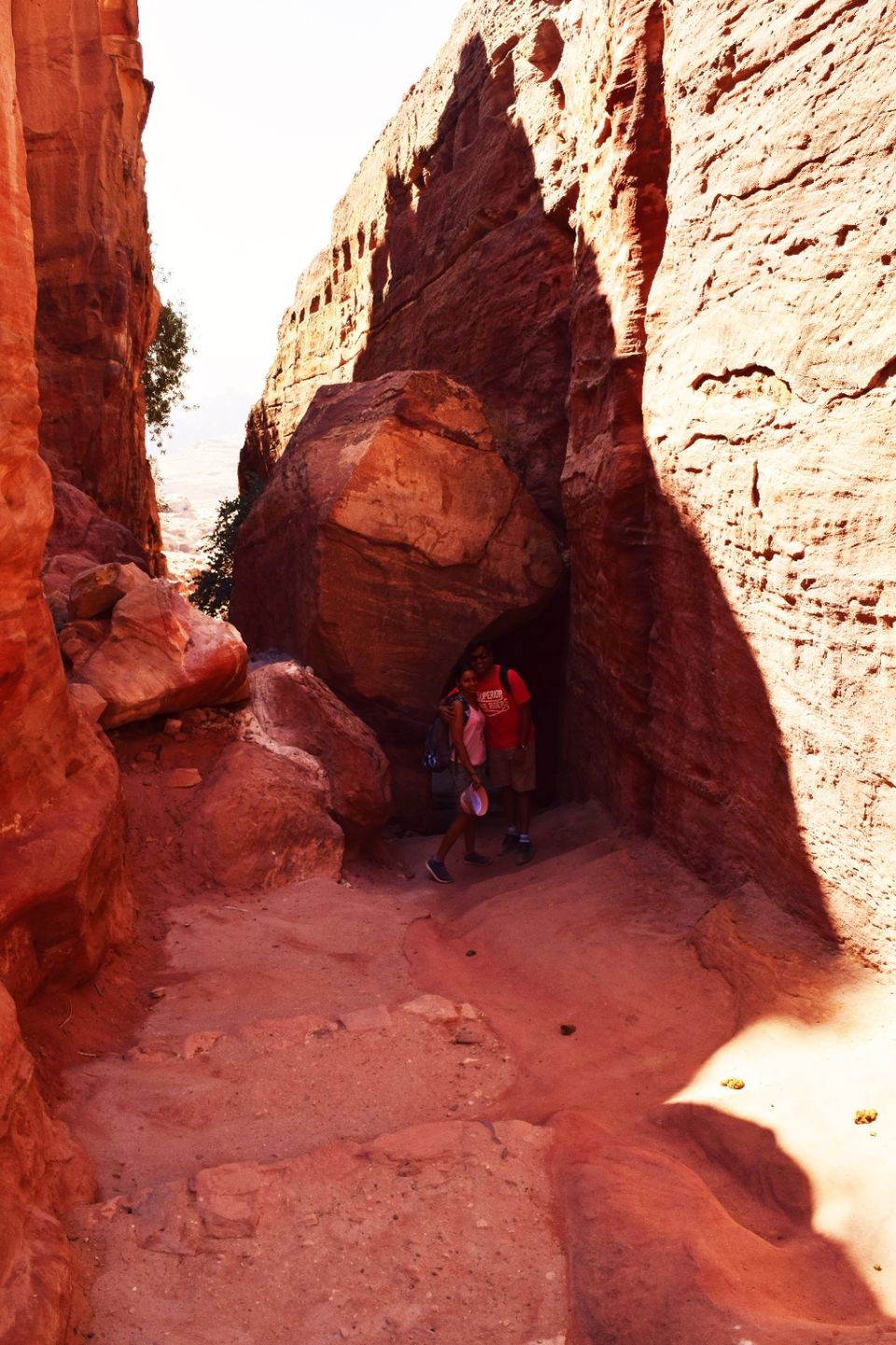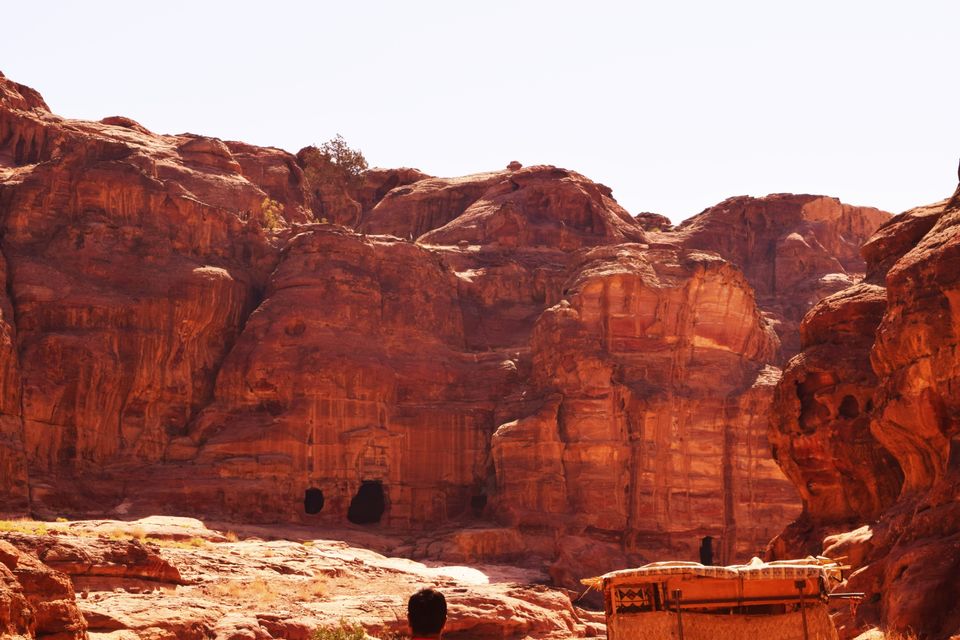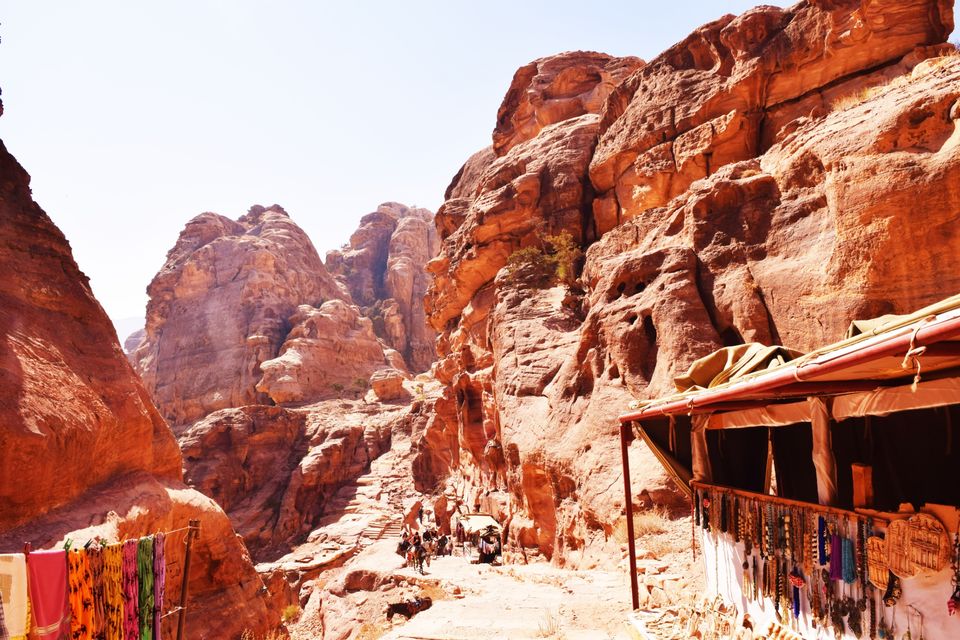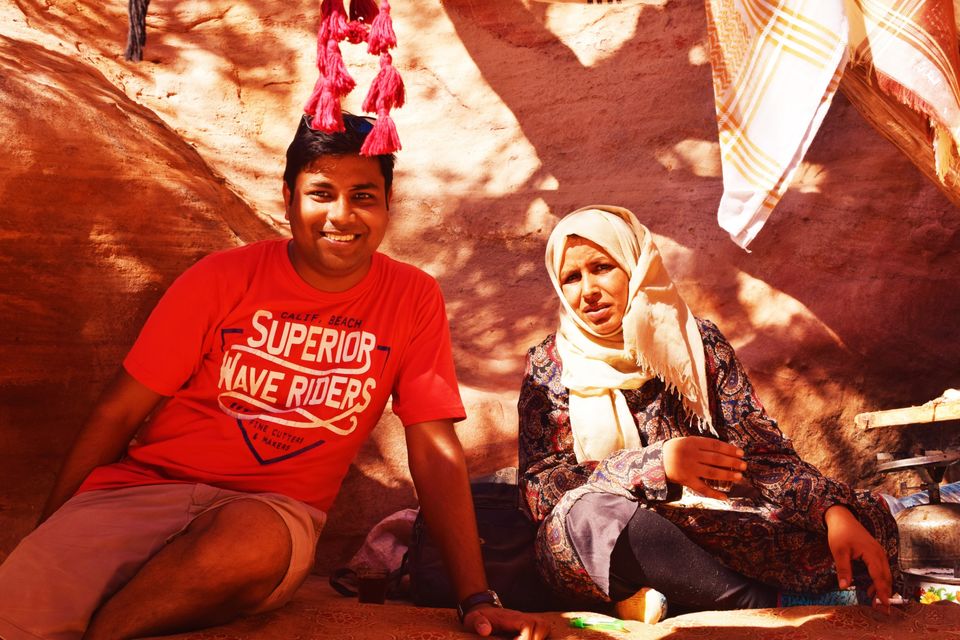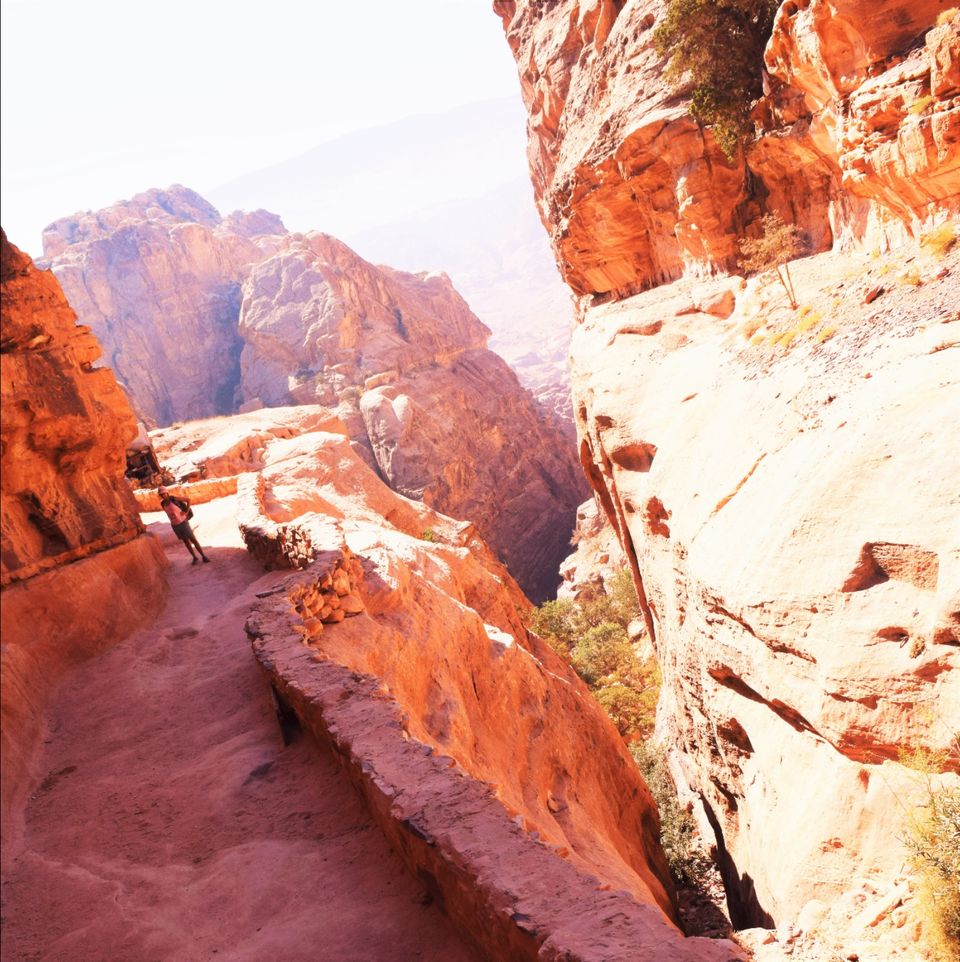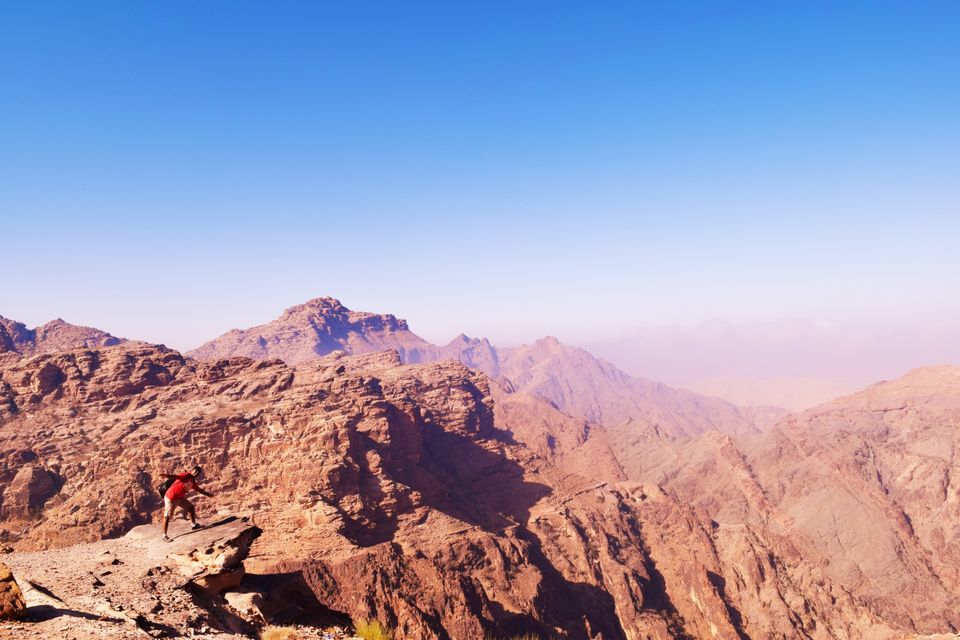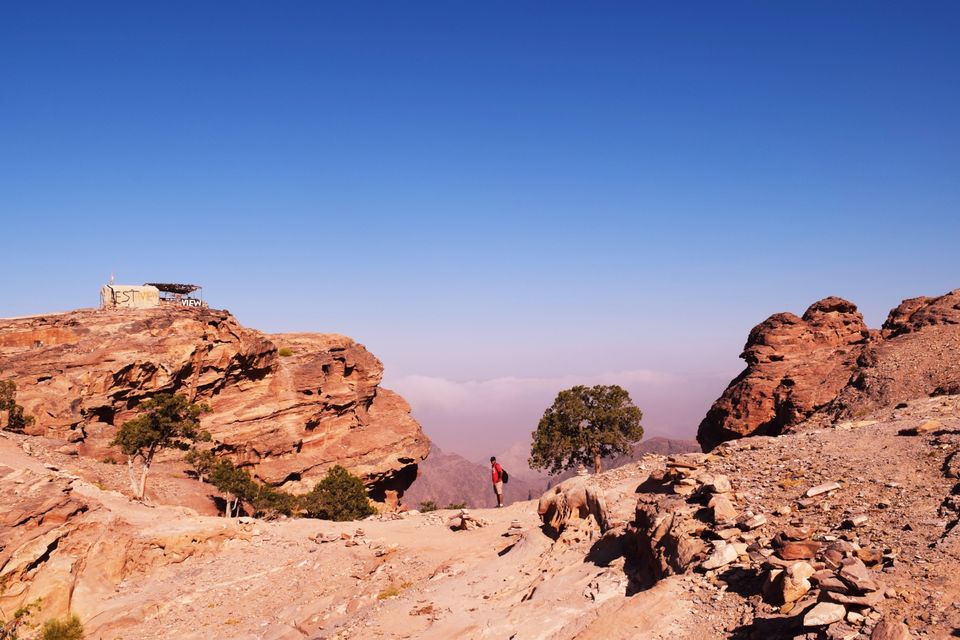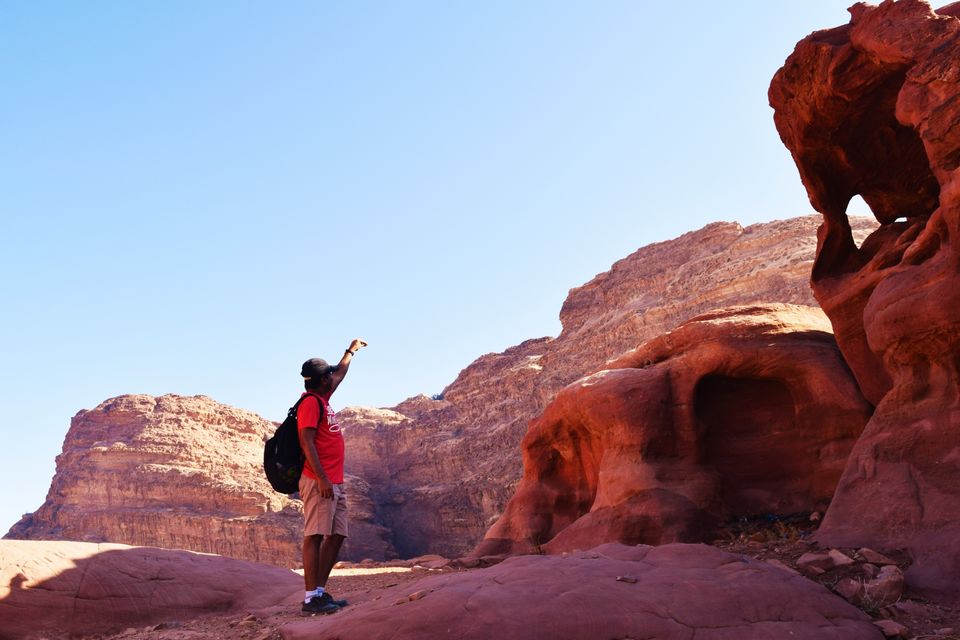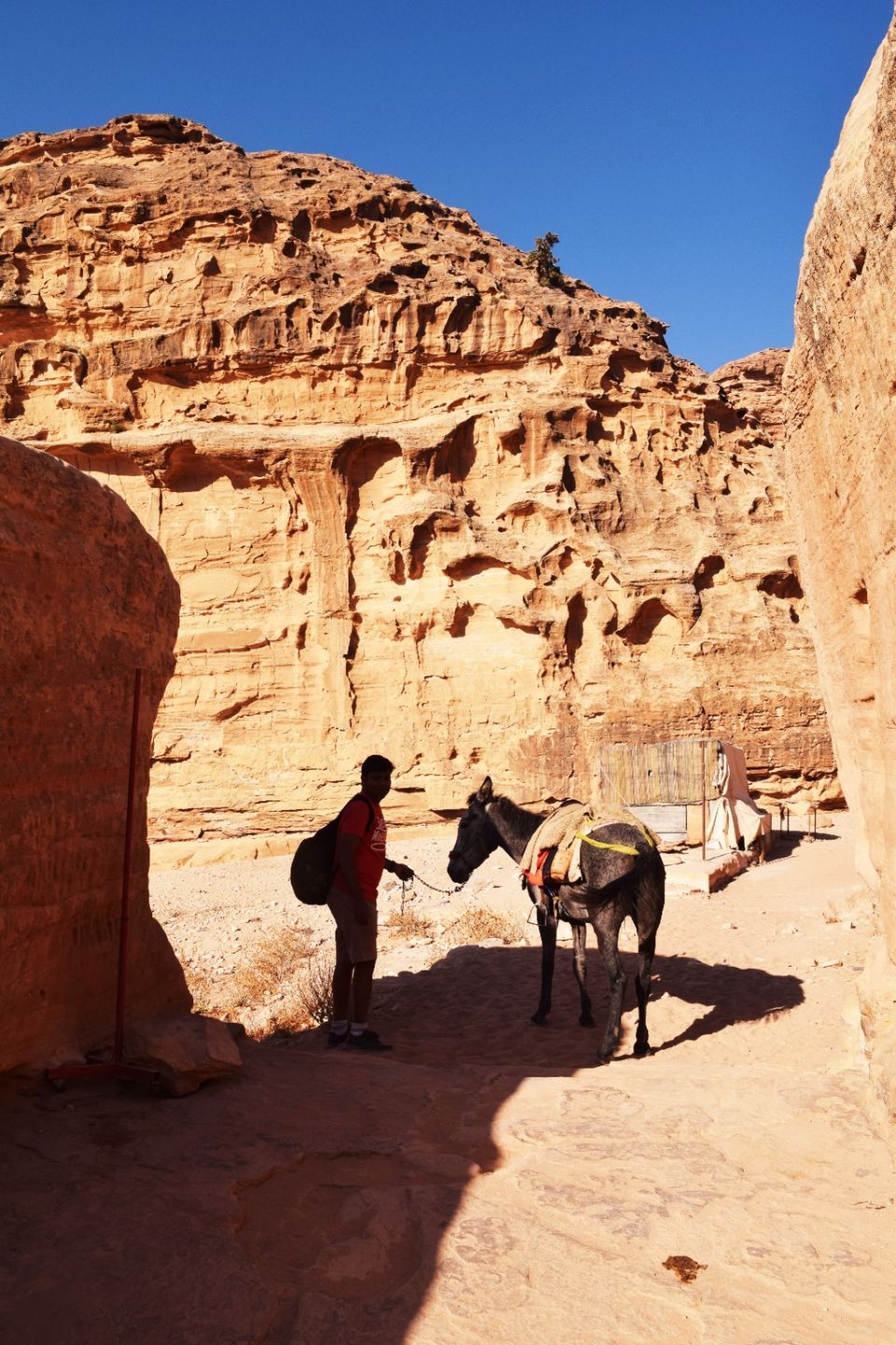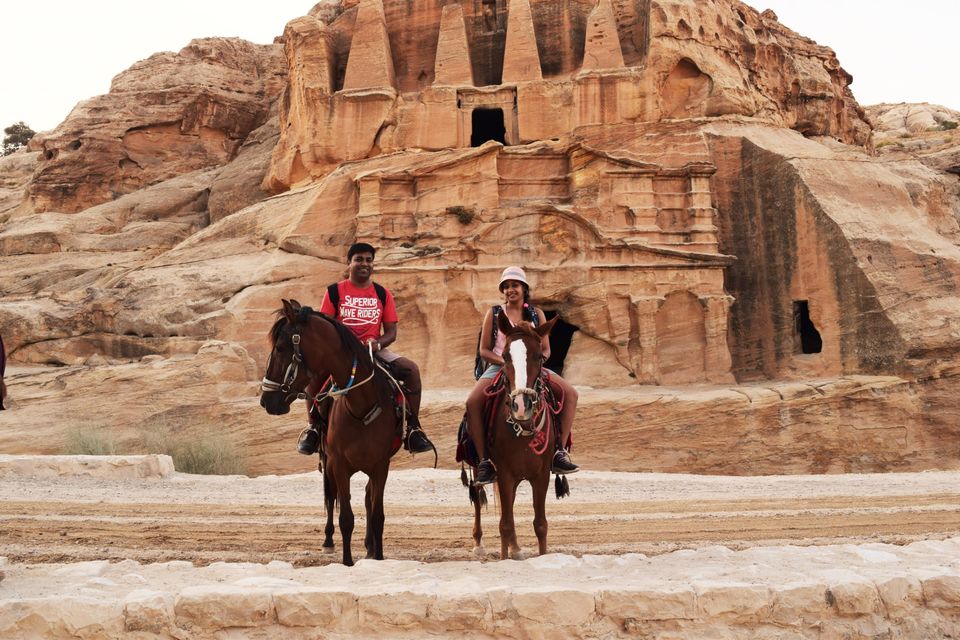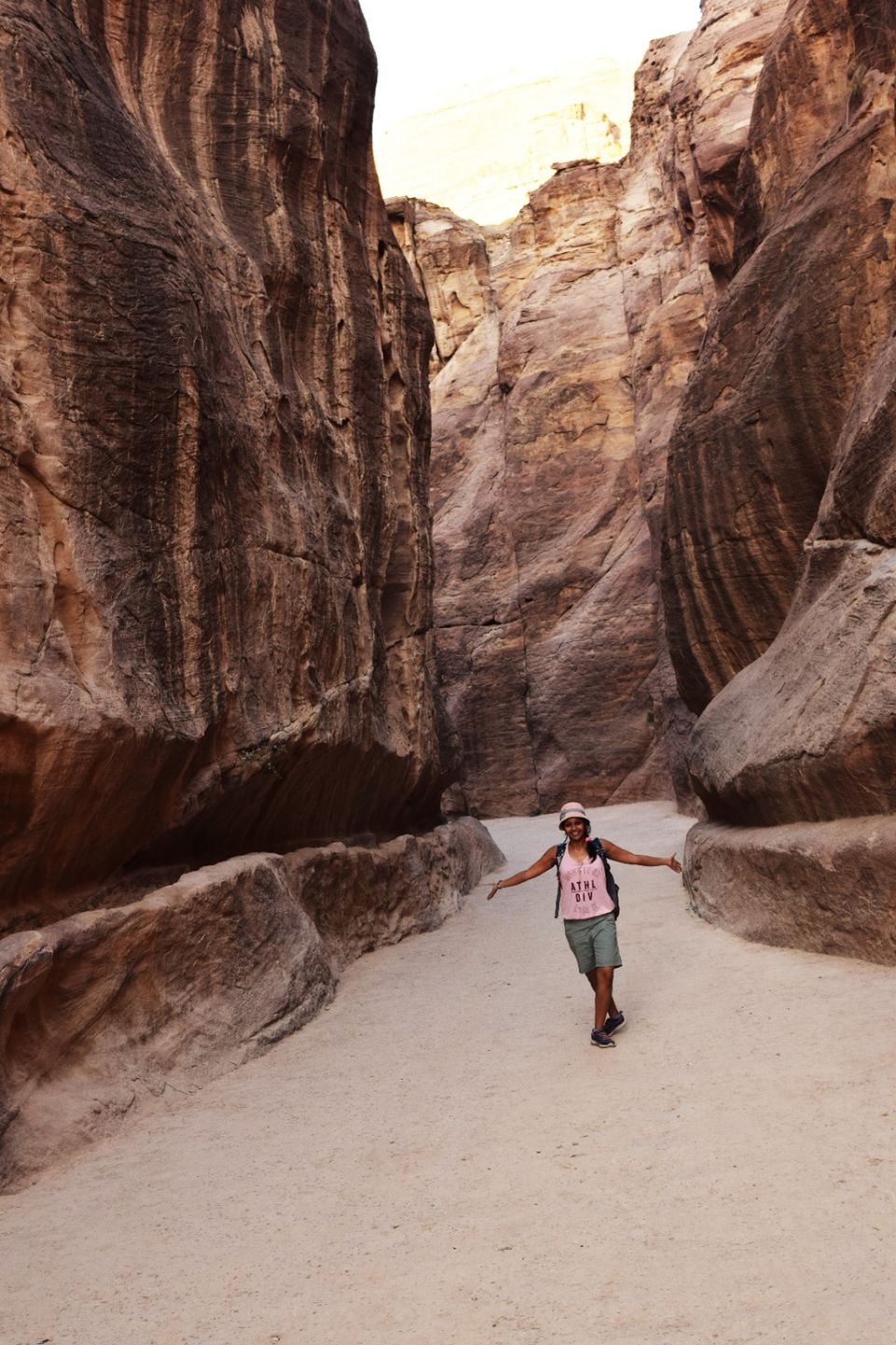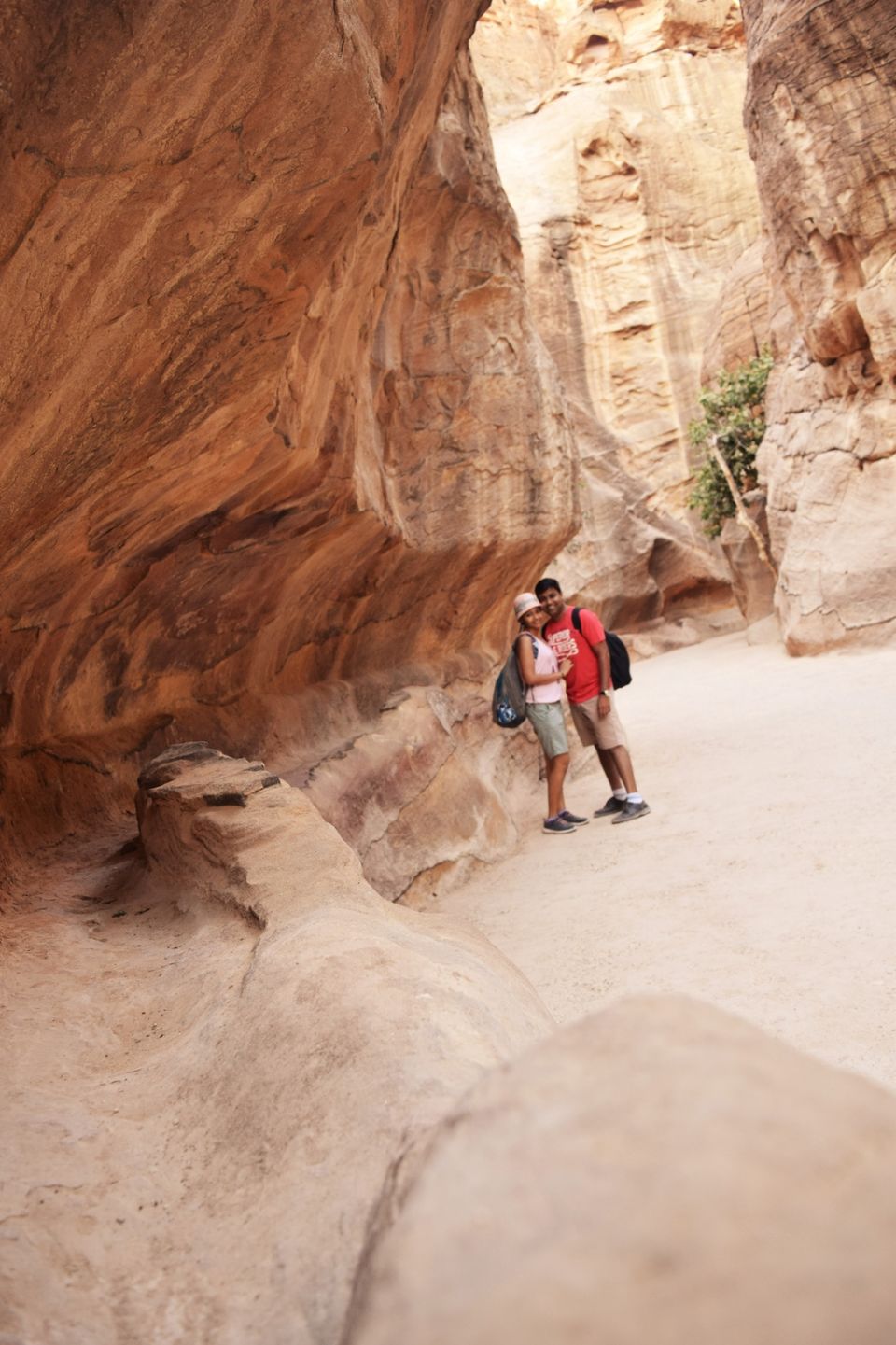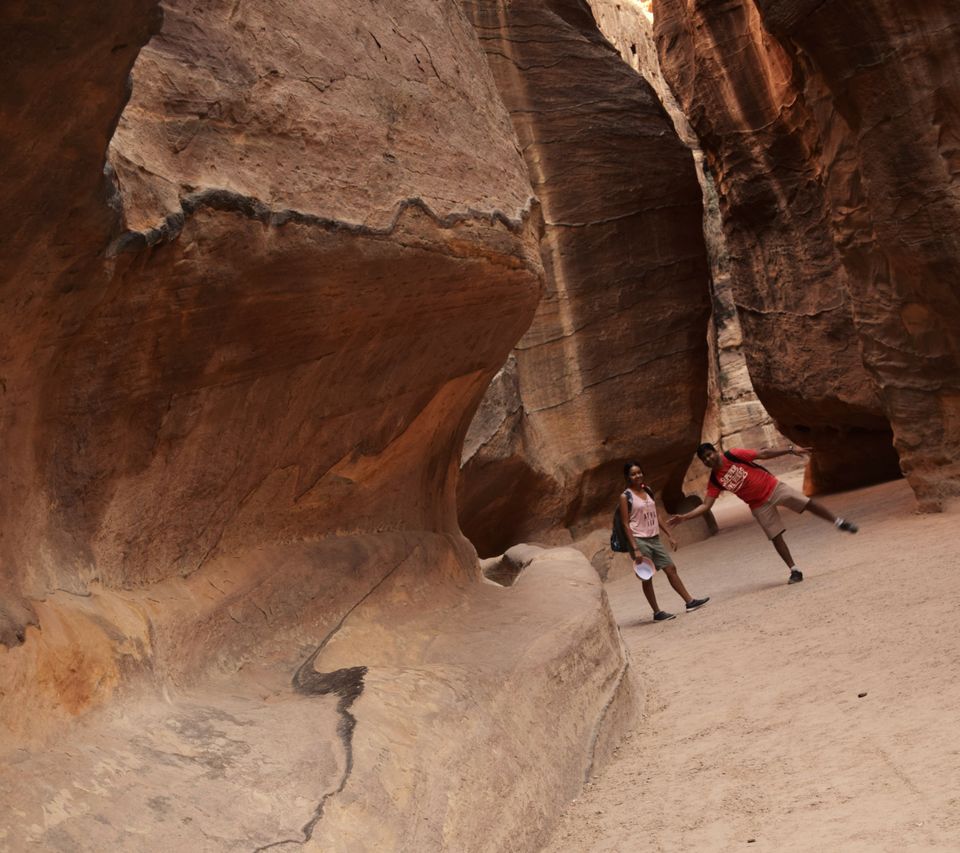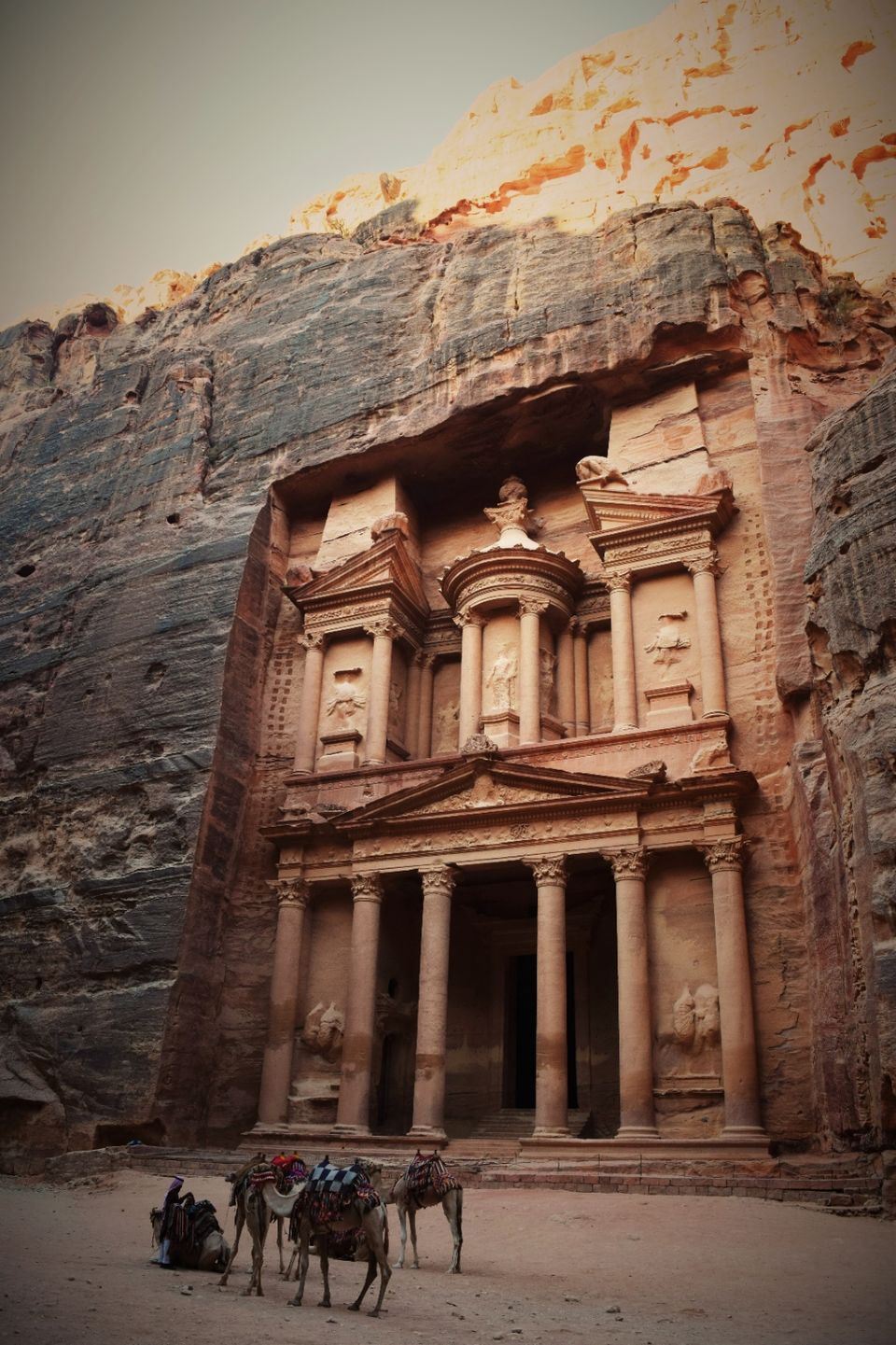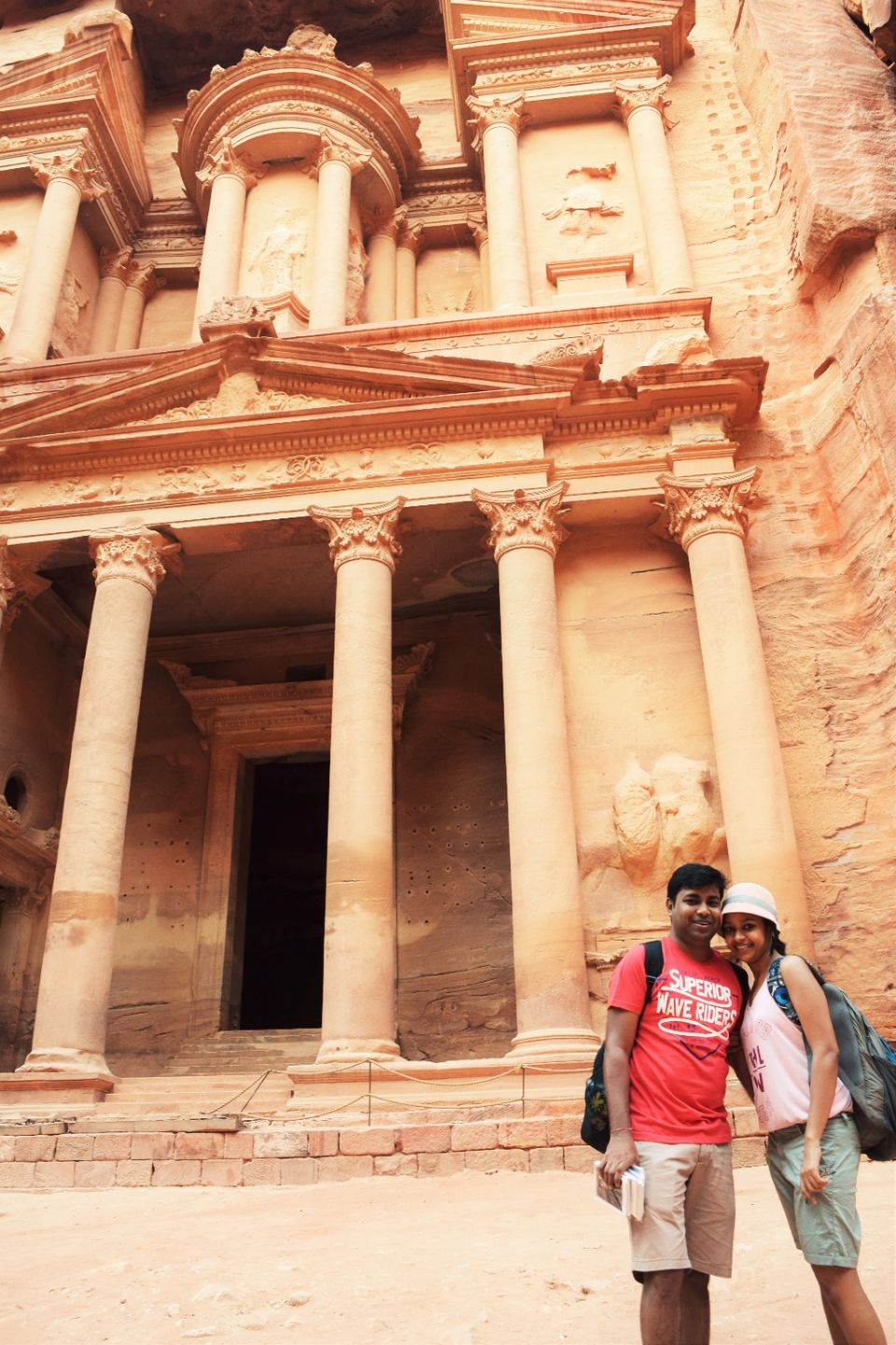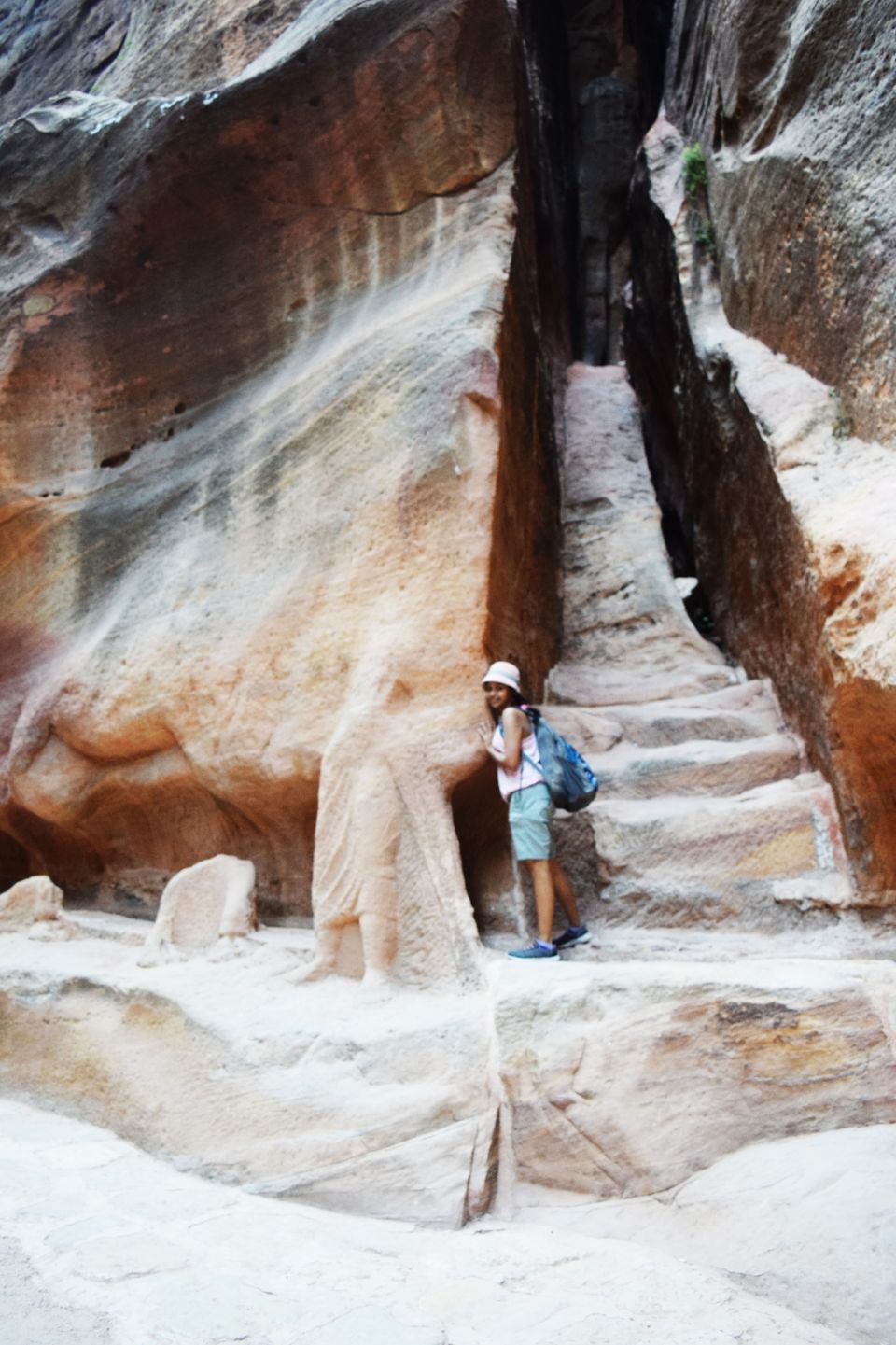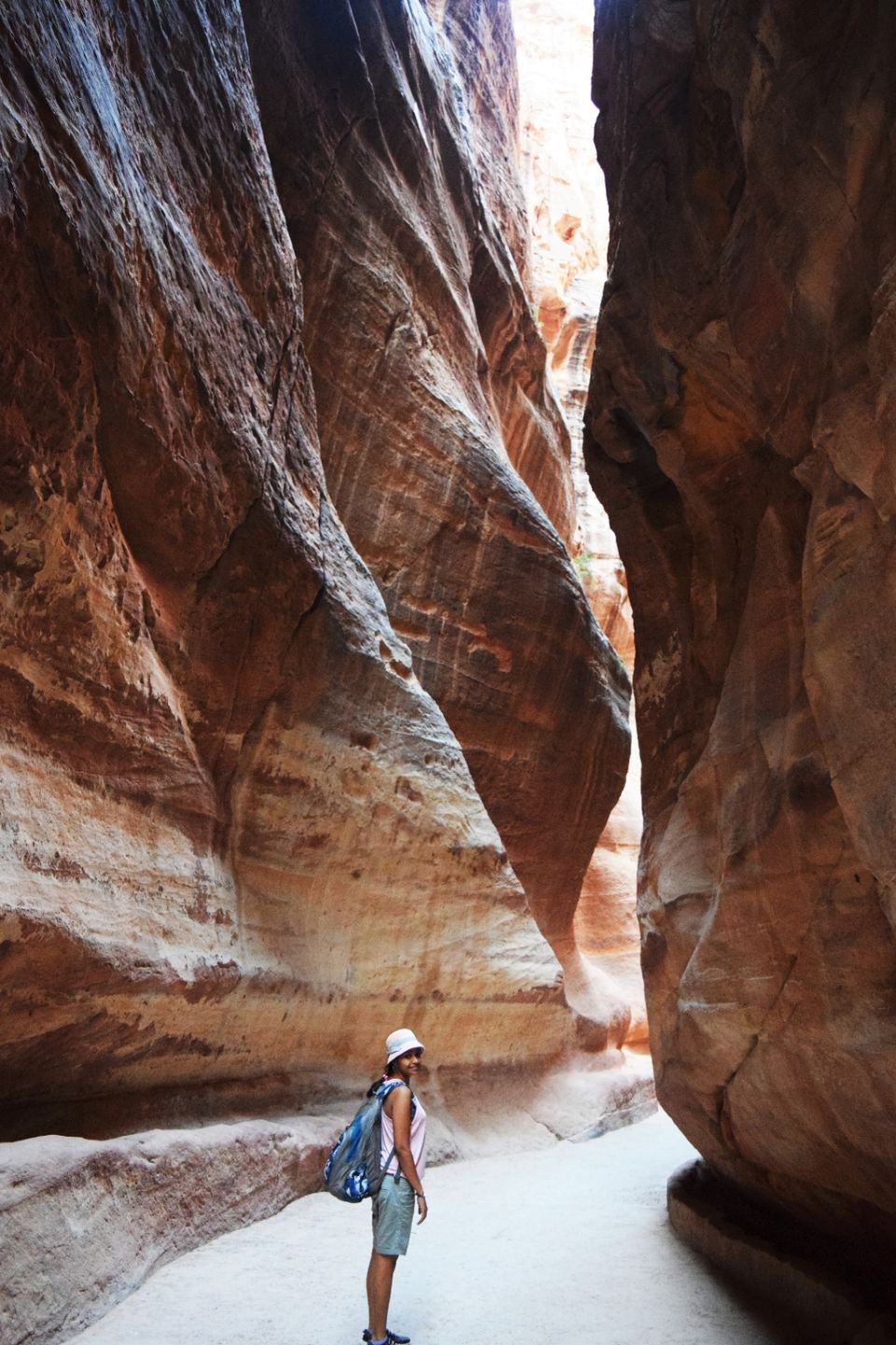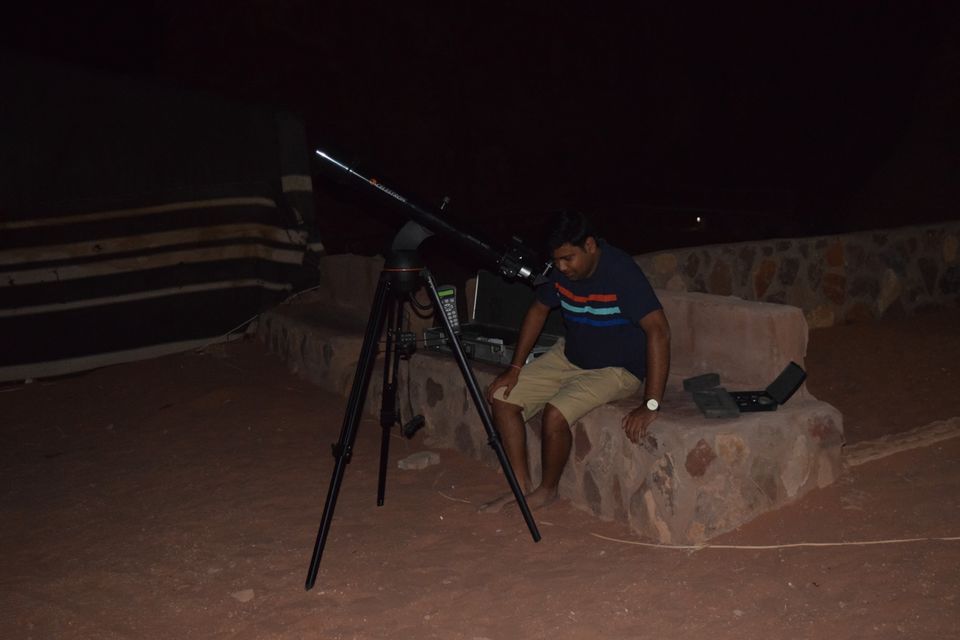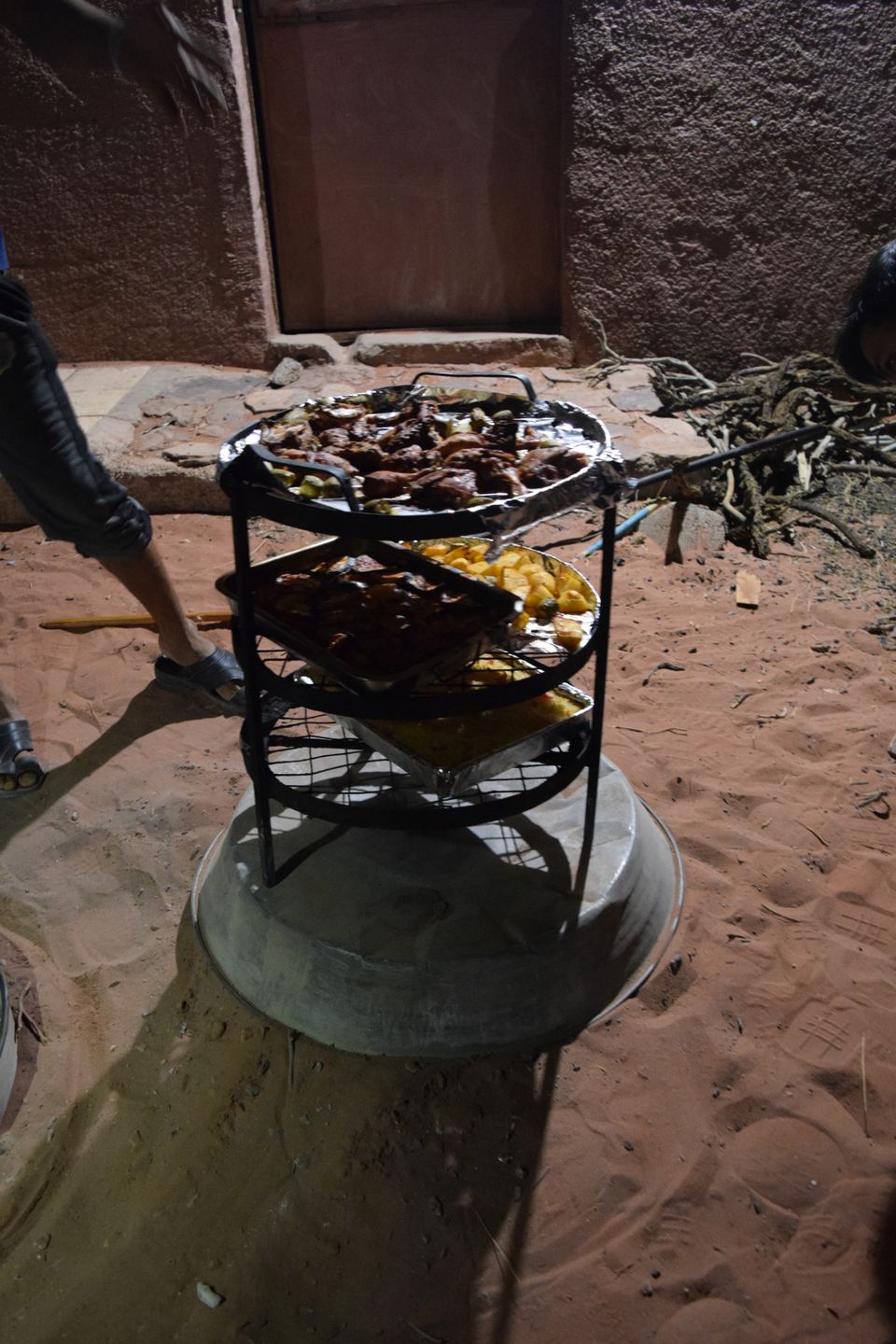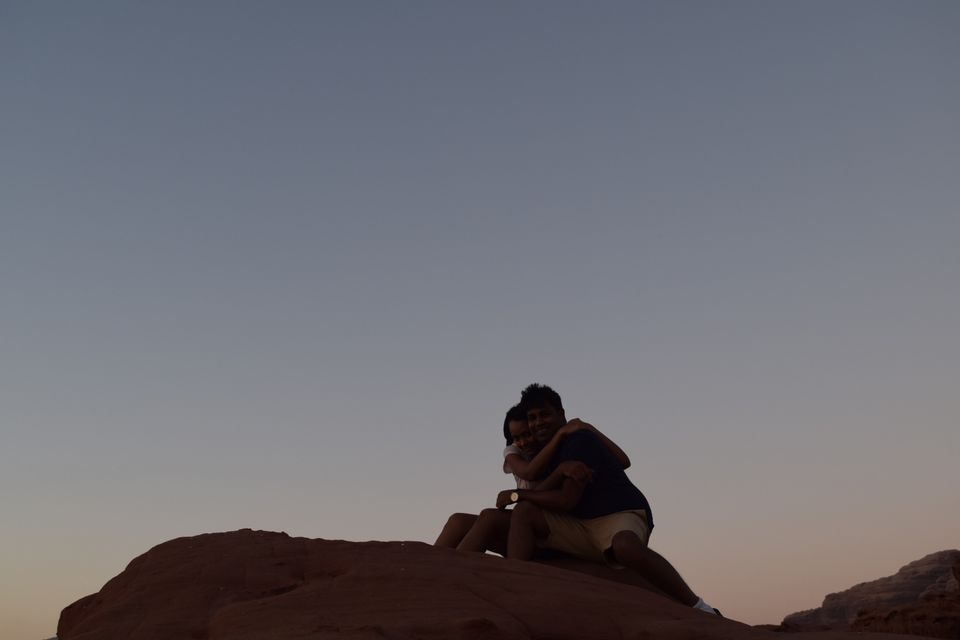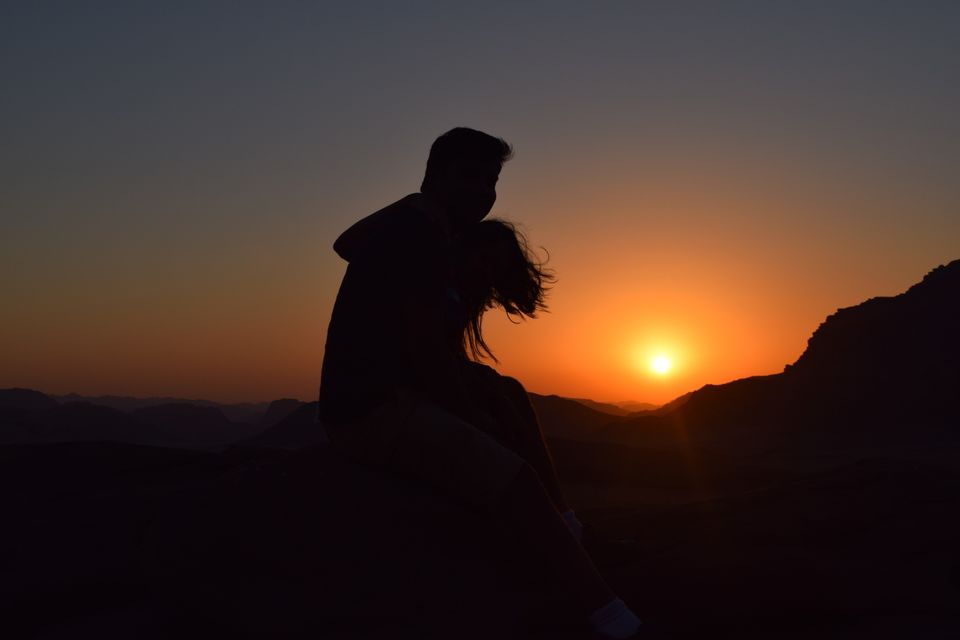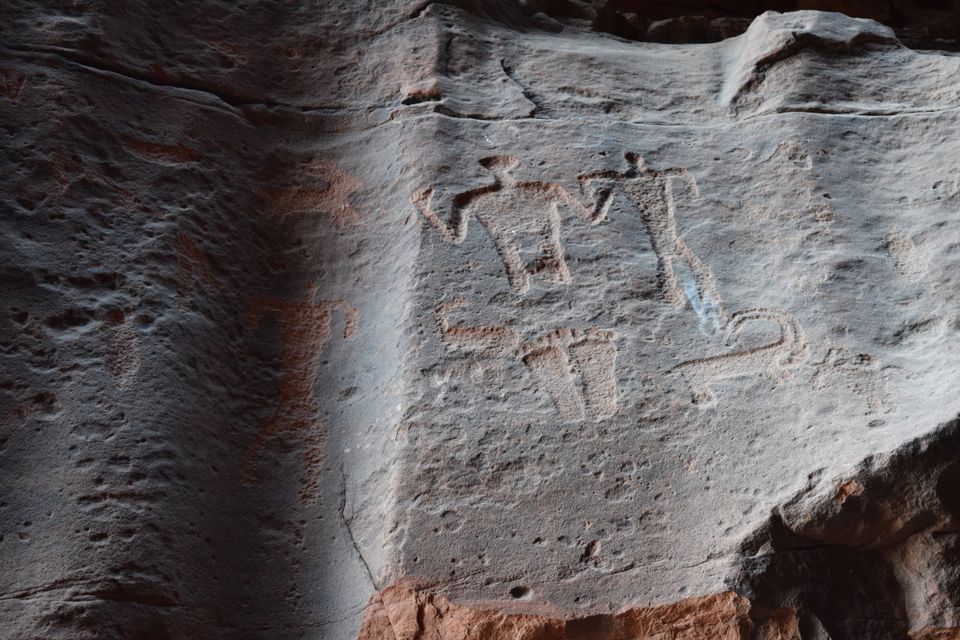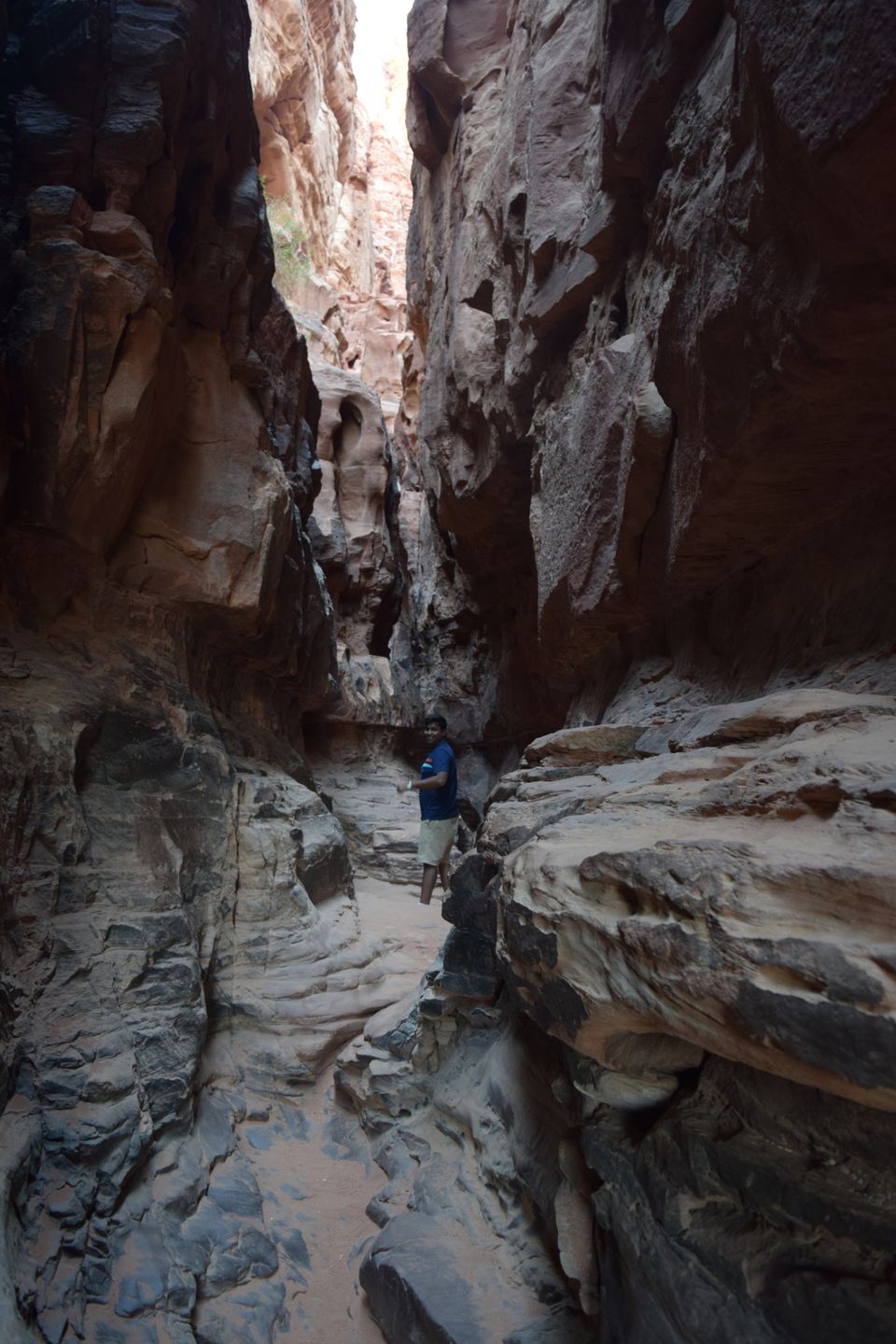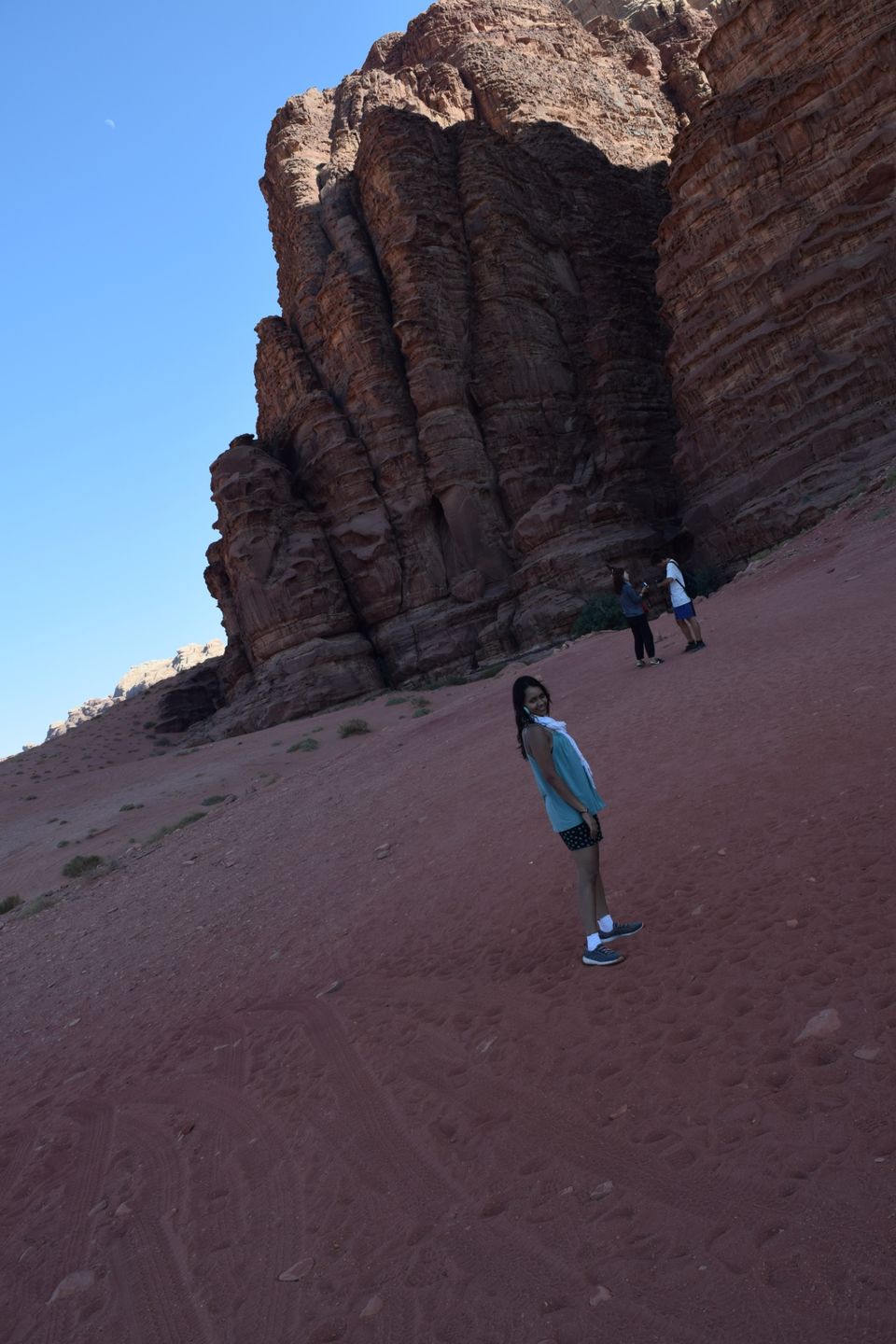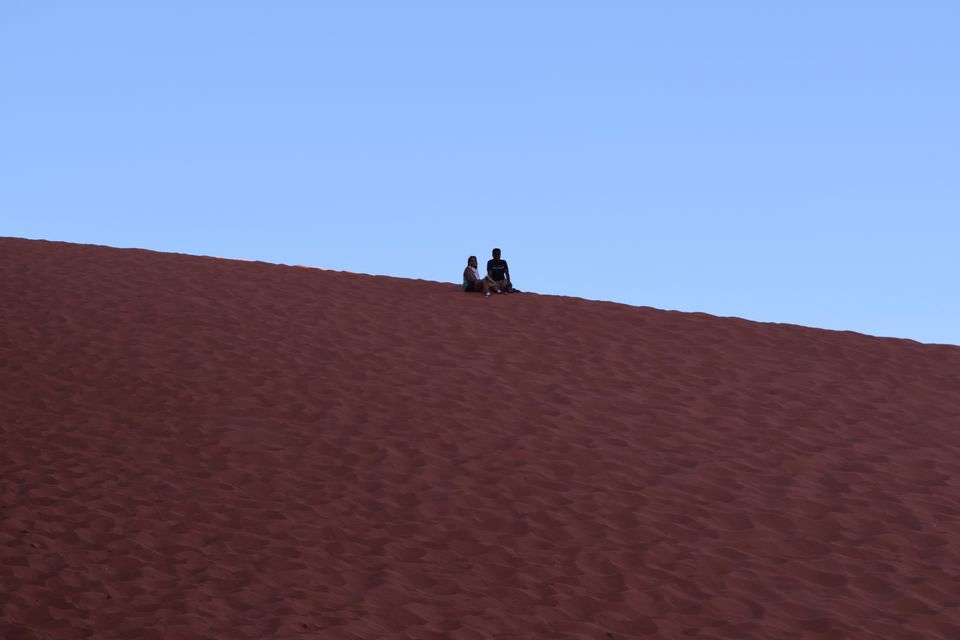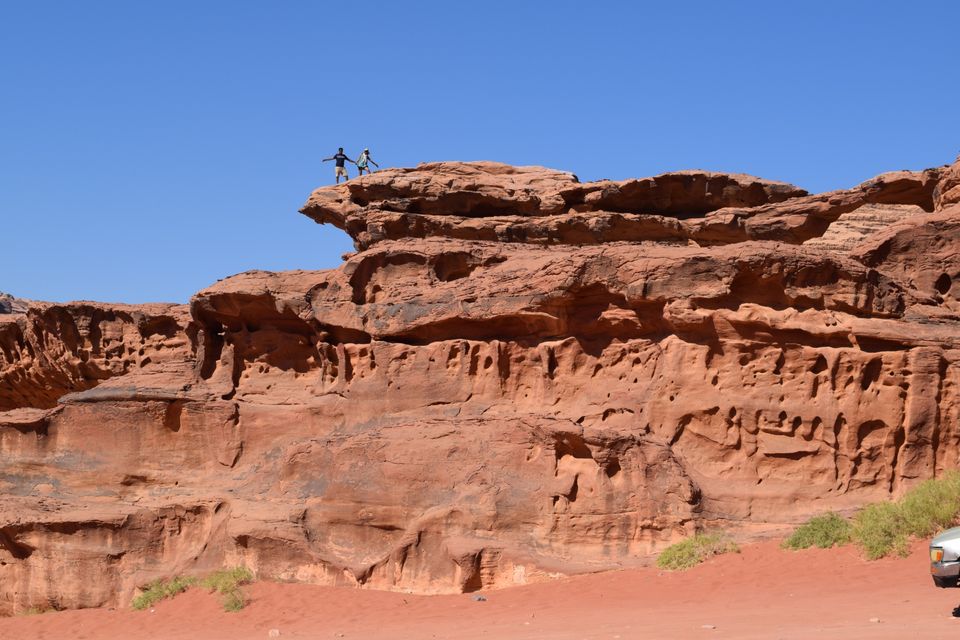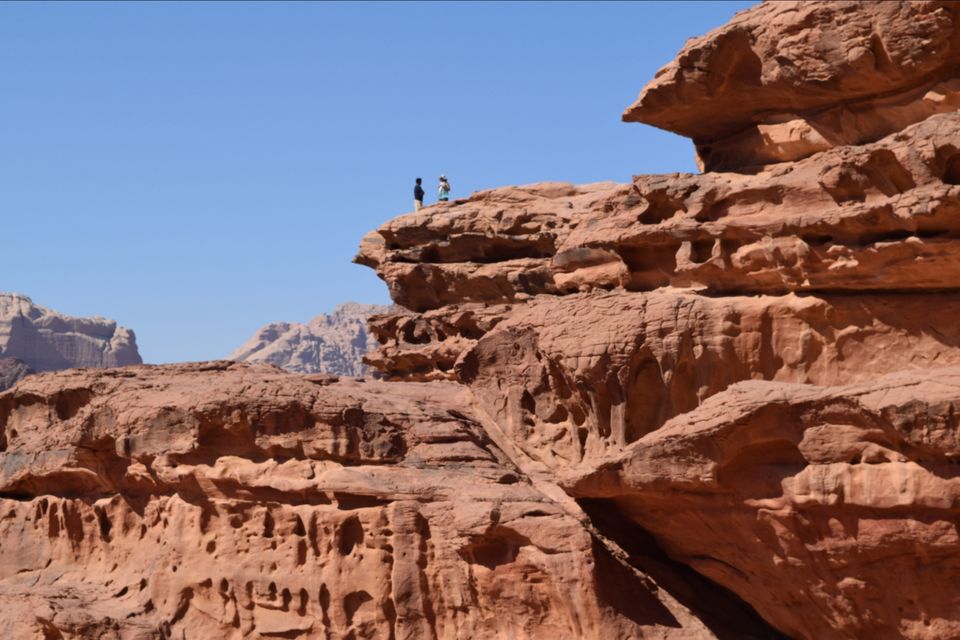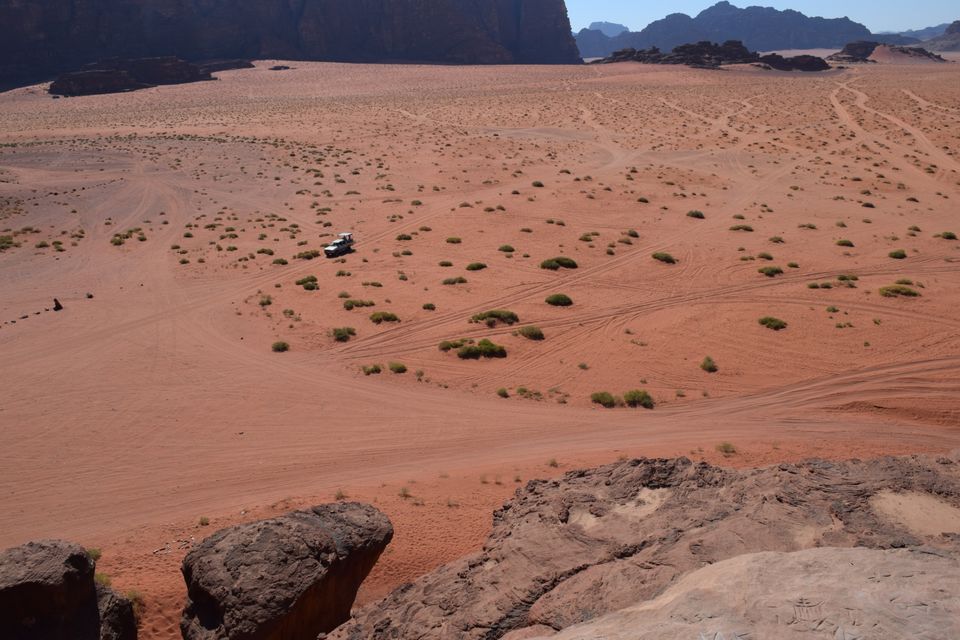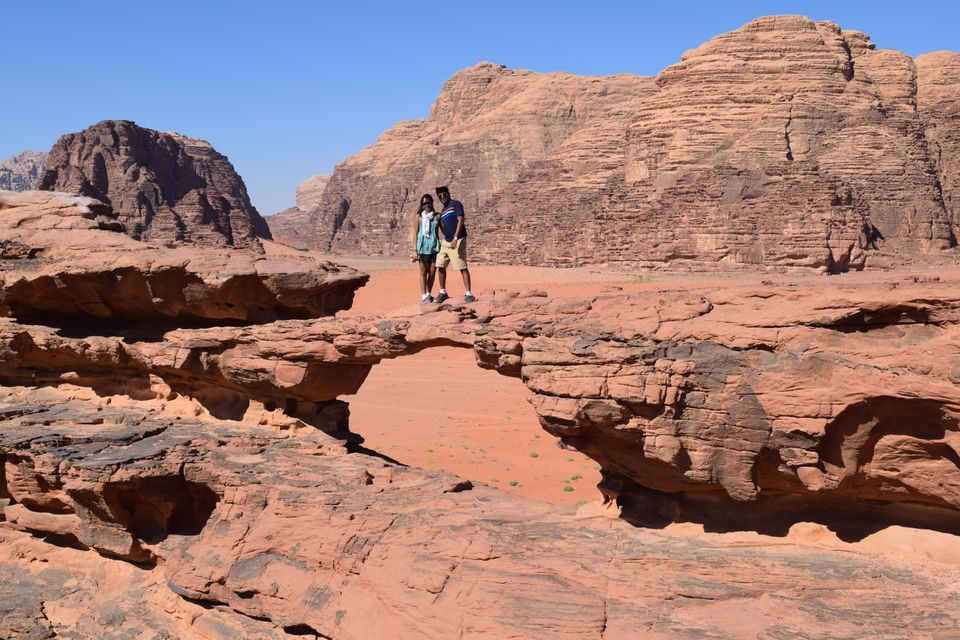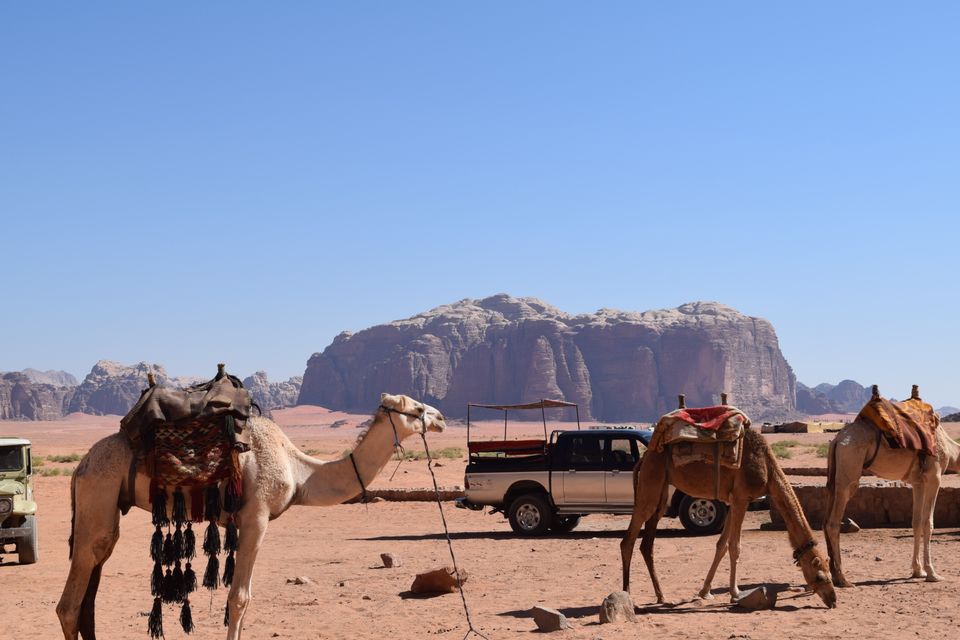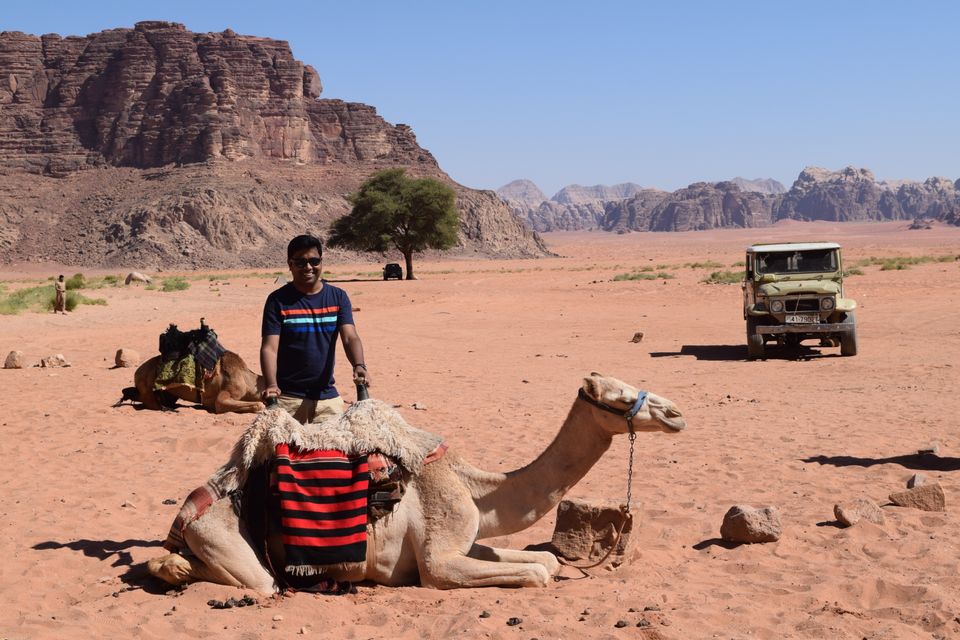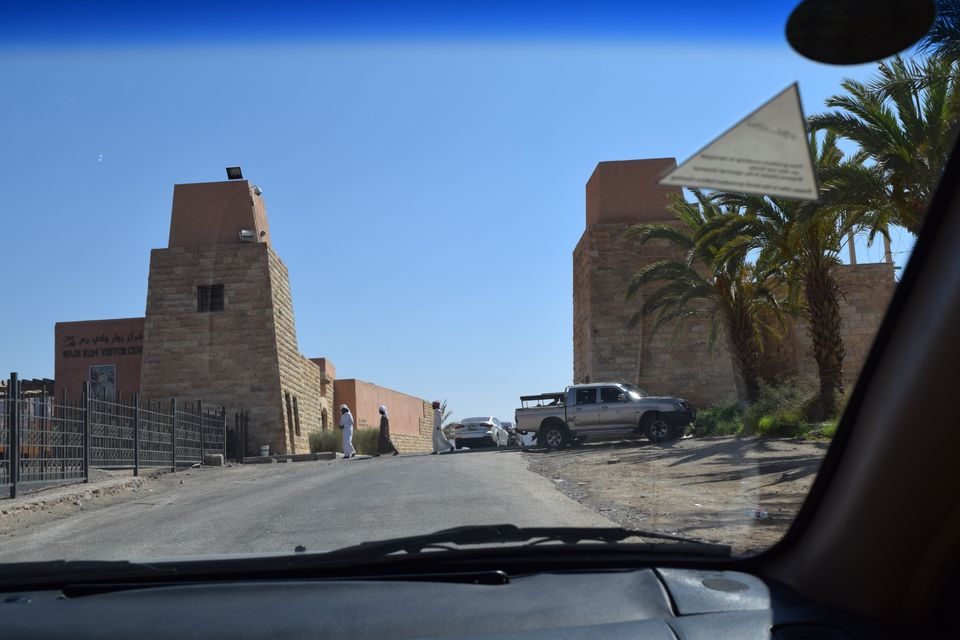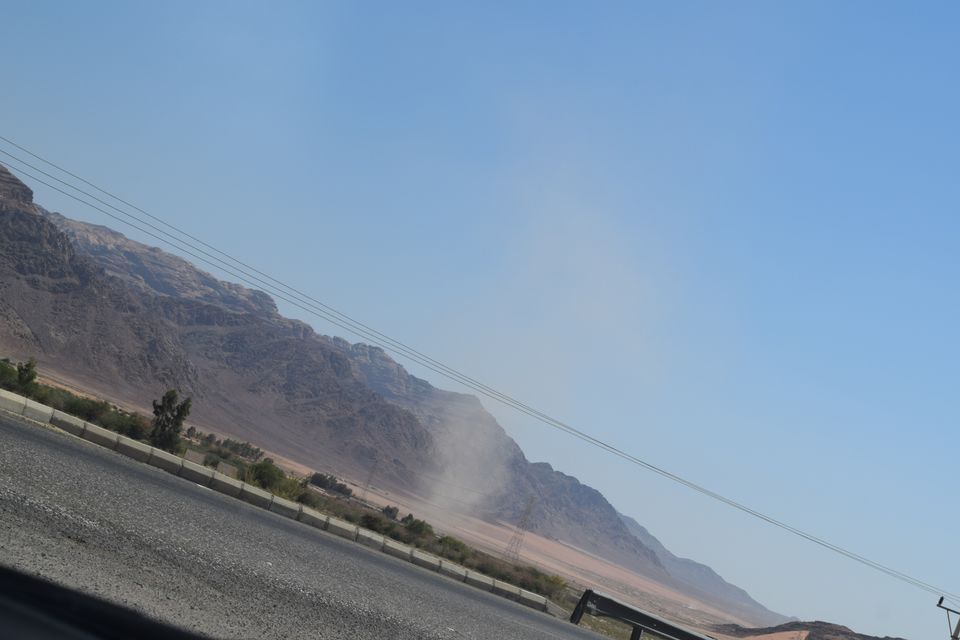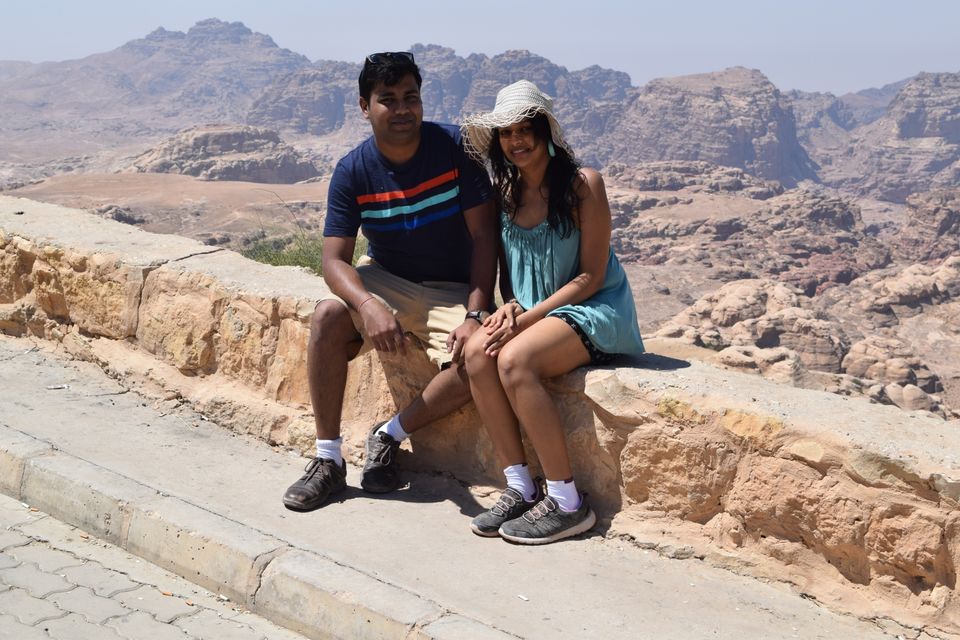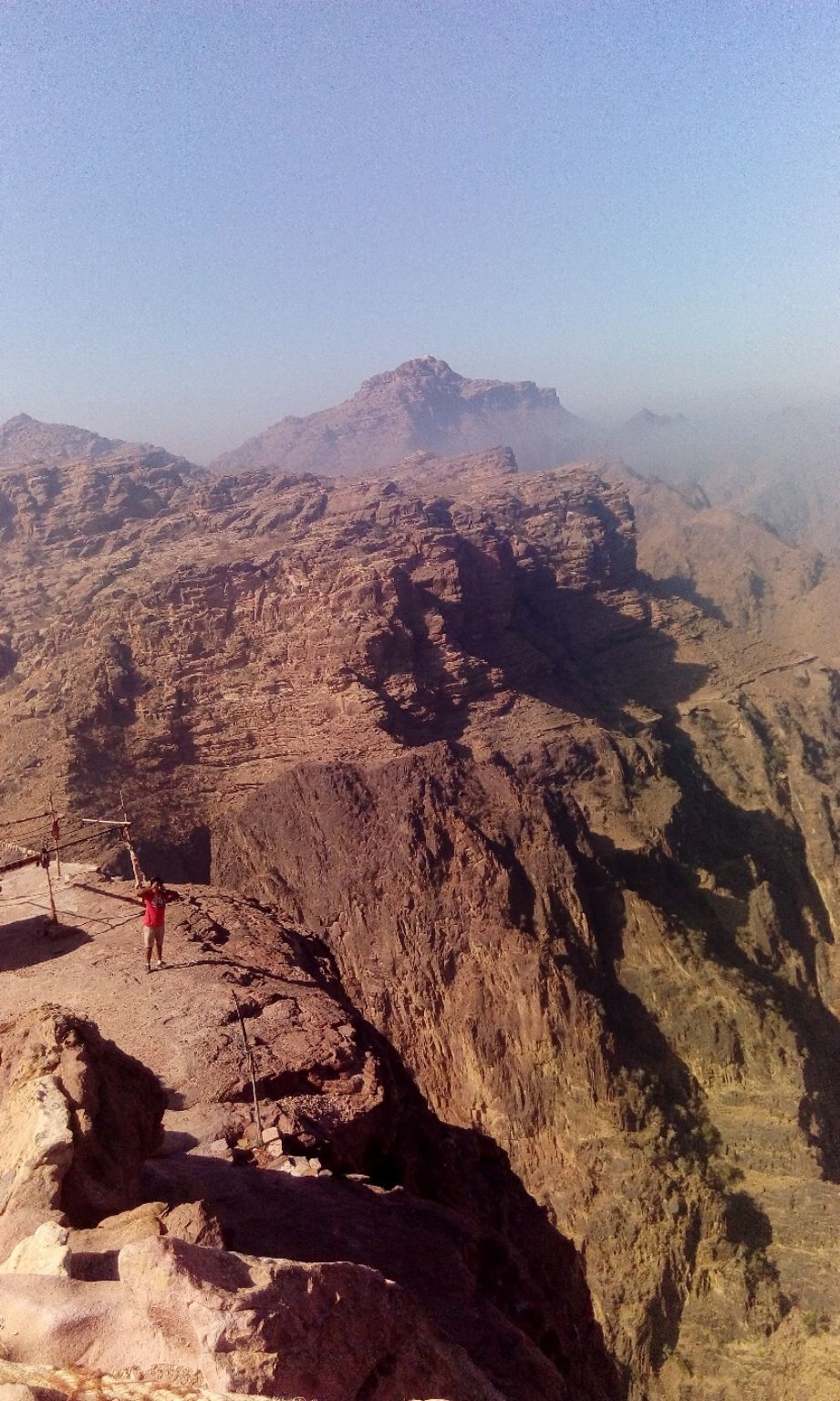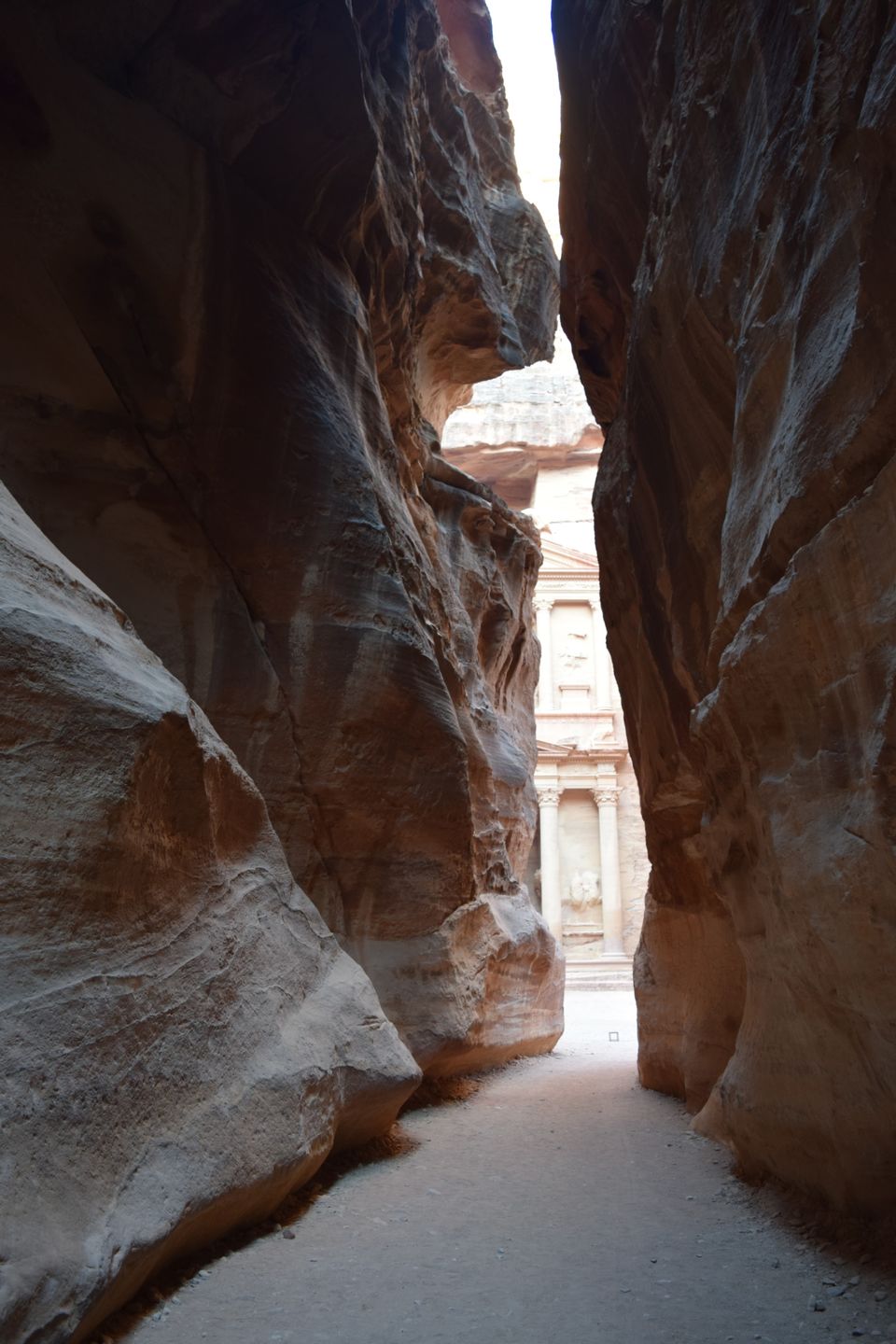 After breakfast we left Wadi Rum and headed for Mujib Siq water trail.. This day was an adventurous one.. I had never experienced water trail before.. It was like fighting against water and reaching the drop point of waterfall.. It includes climbing up slippery rocks, dragging your body through forceful water.. Though it was difficult at some points and scary, it was worth it.. Felt like an achievement..The moment when you are straight under the waterfall, it felt Like my head will virat open due to so much force..
😀😀
After a big adrenaline rush, this came to an end.. We headed next ro experience floating over dead sea..
Dead sea has so much salt content that no one can sink in it.. So it too was lifetime experience where you can float over a sea, took mud bath.. After spending around 2-3 hours, we left for AMMAN., our last stop.
Night stay in Amman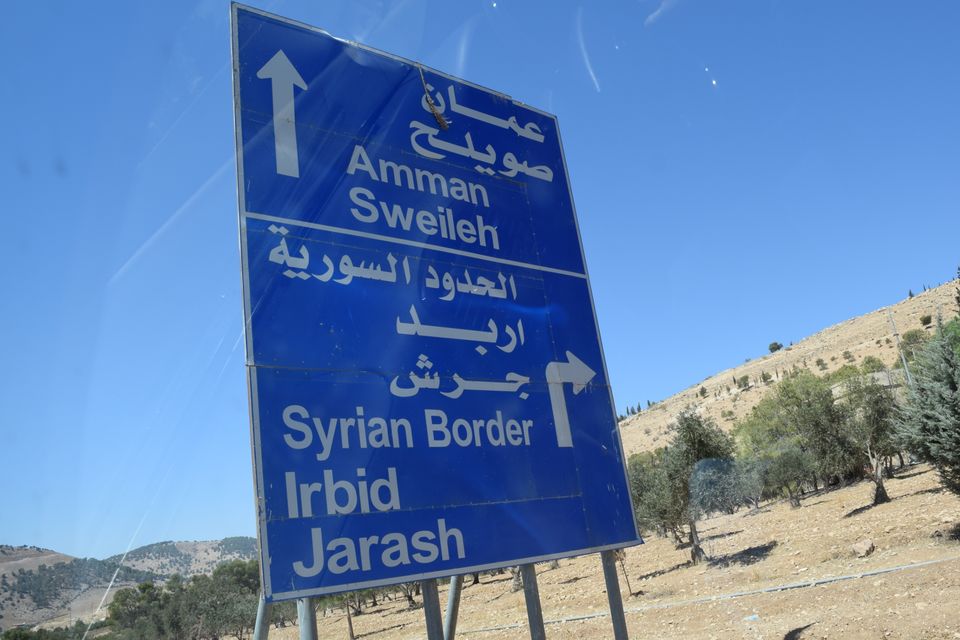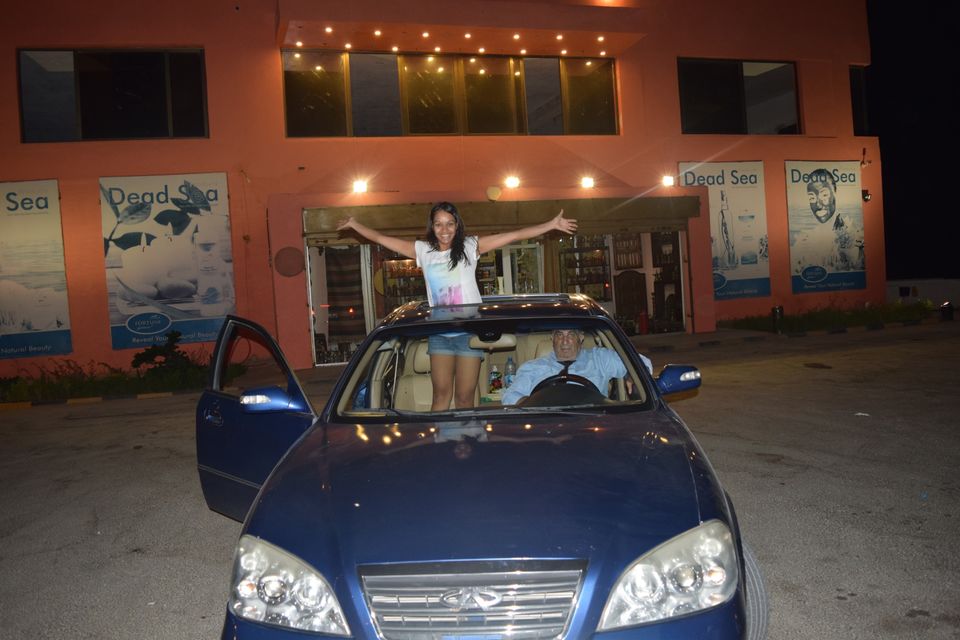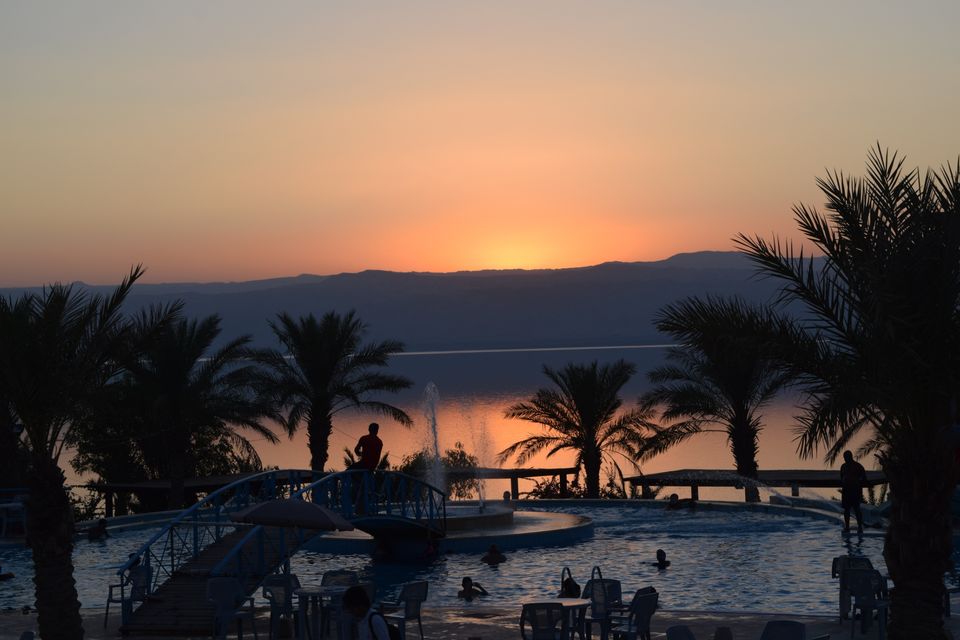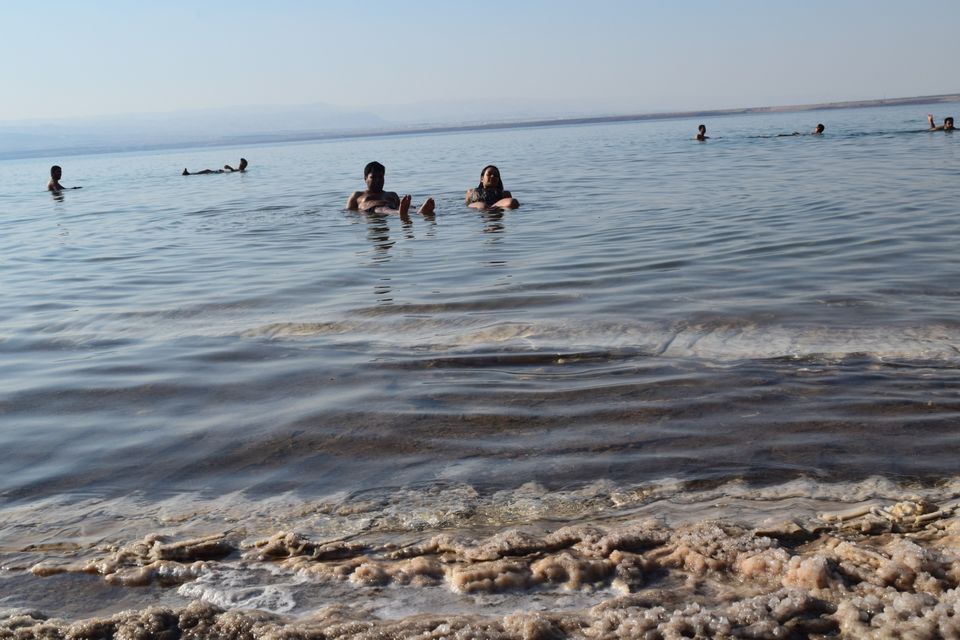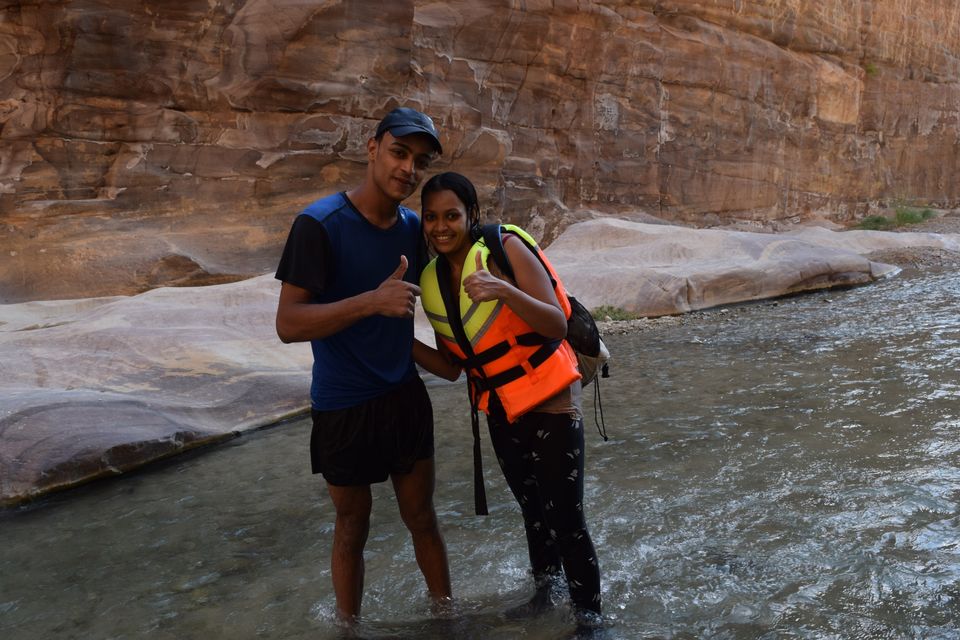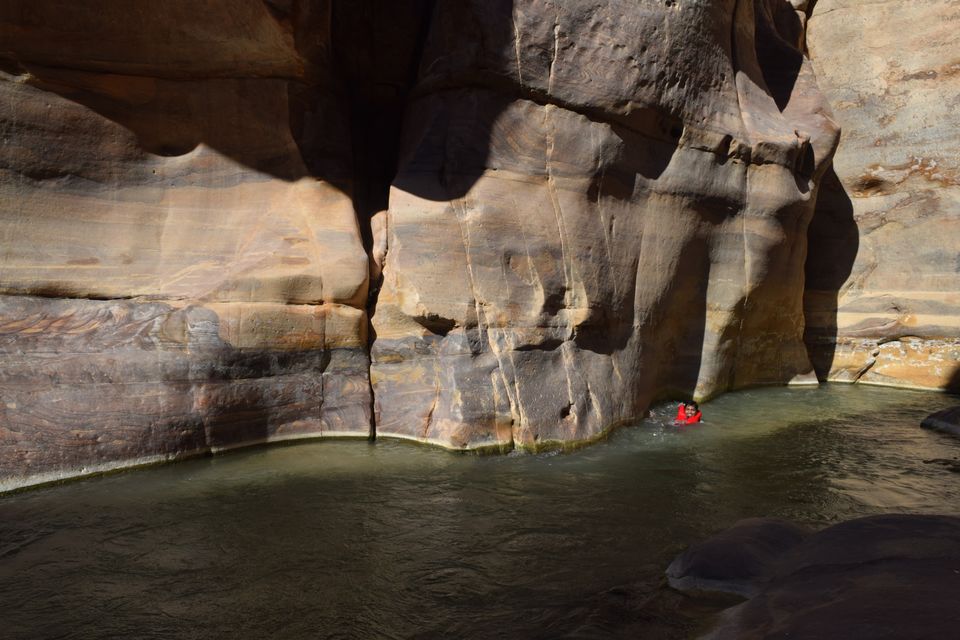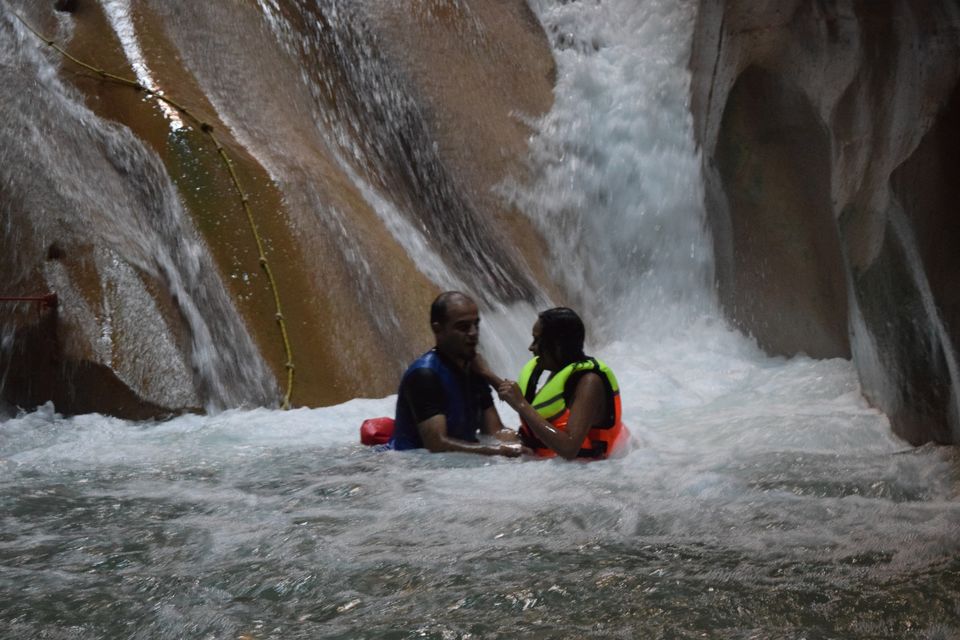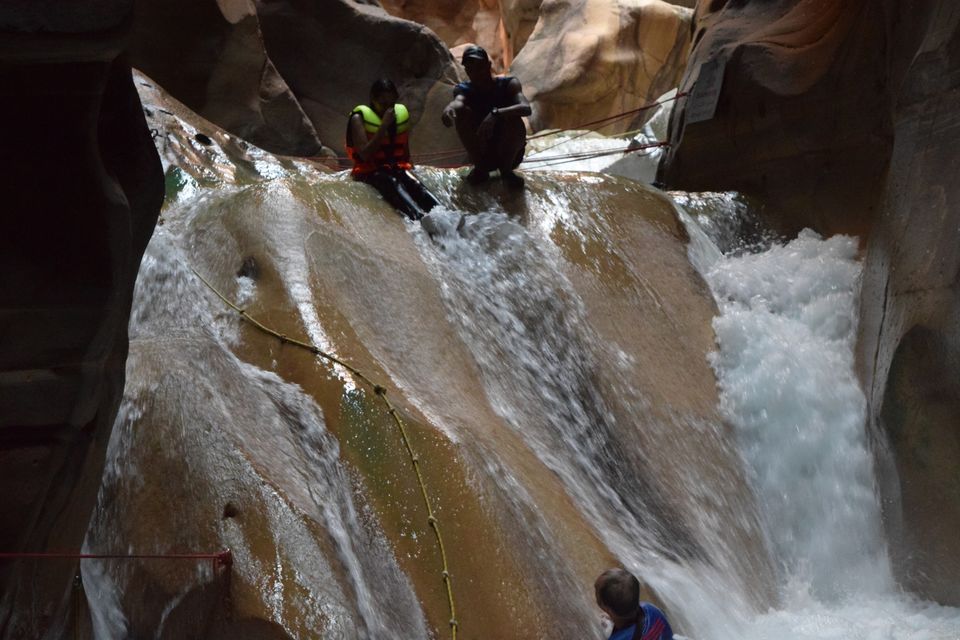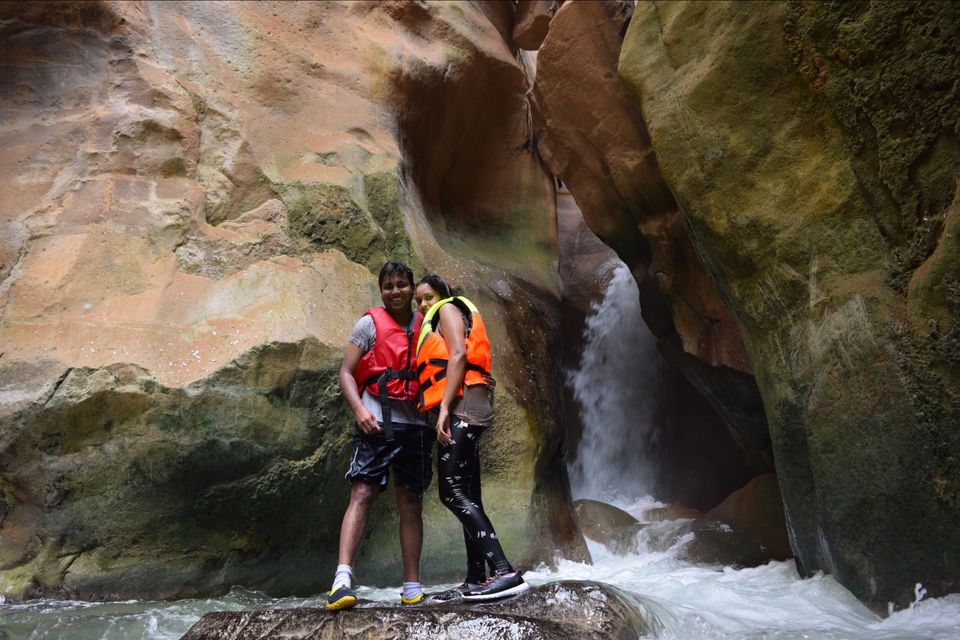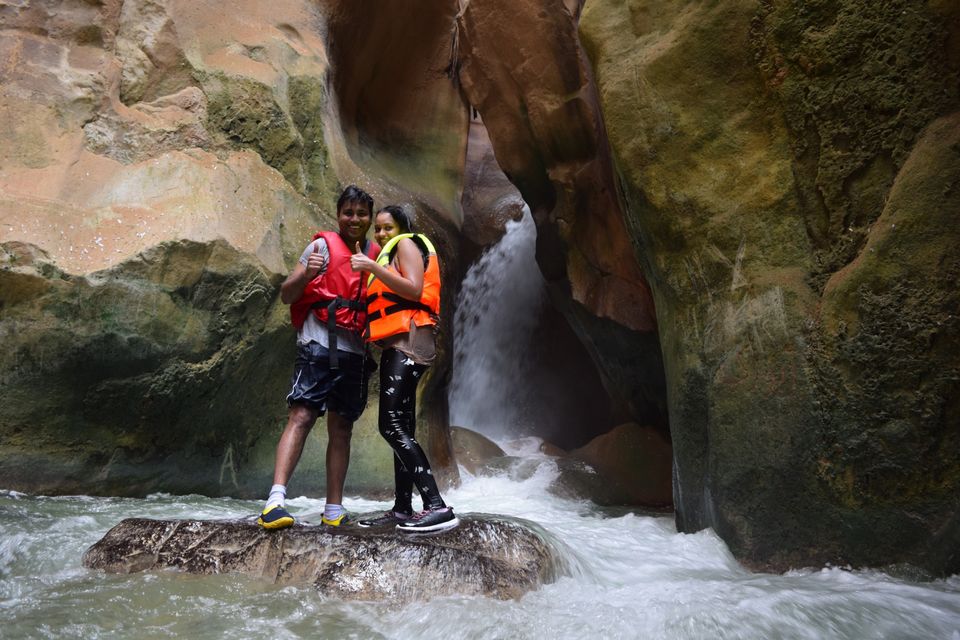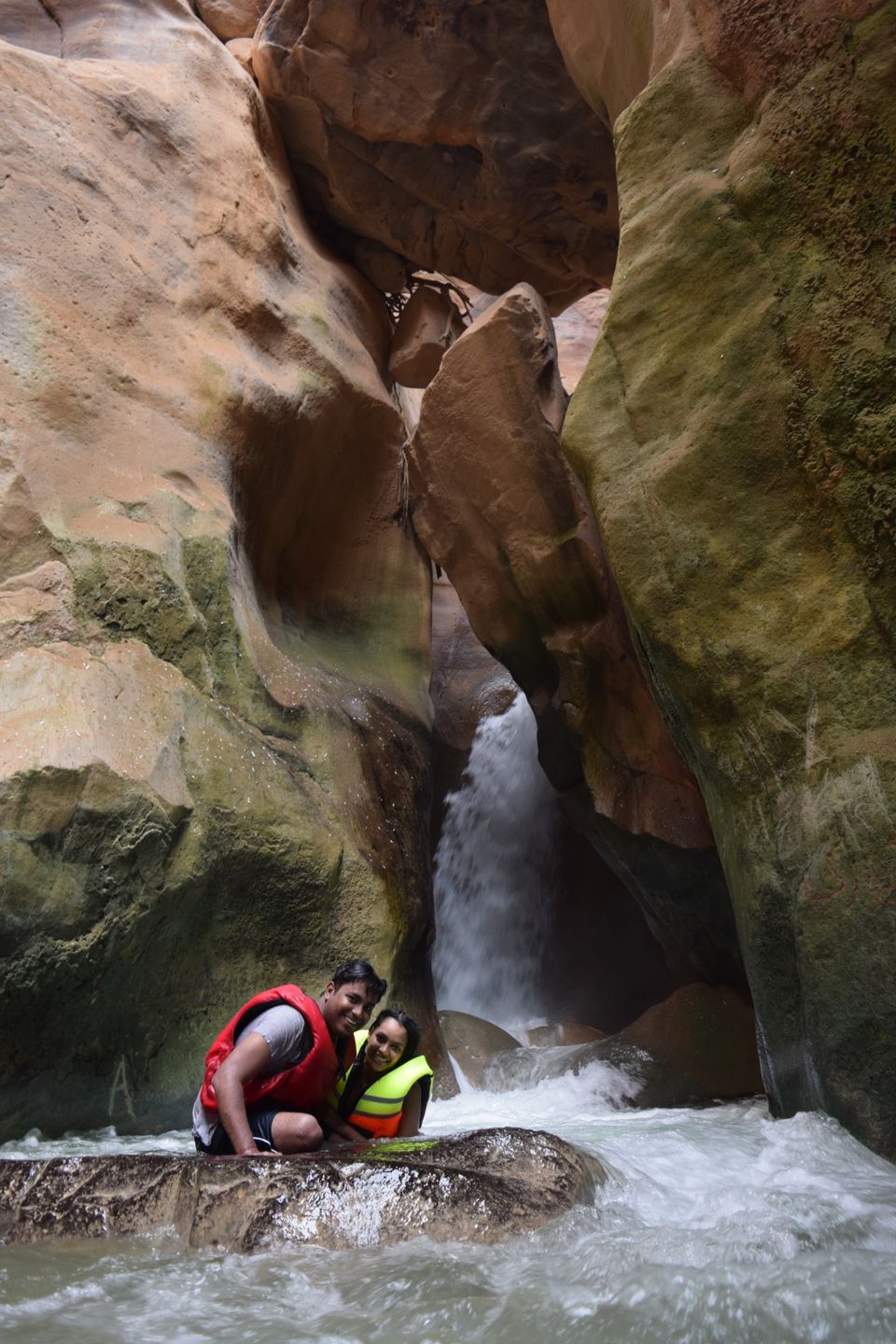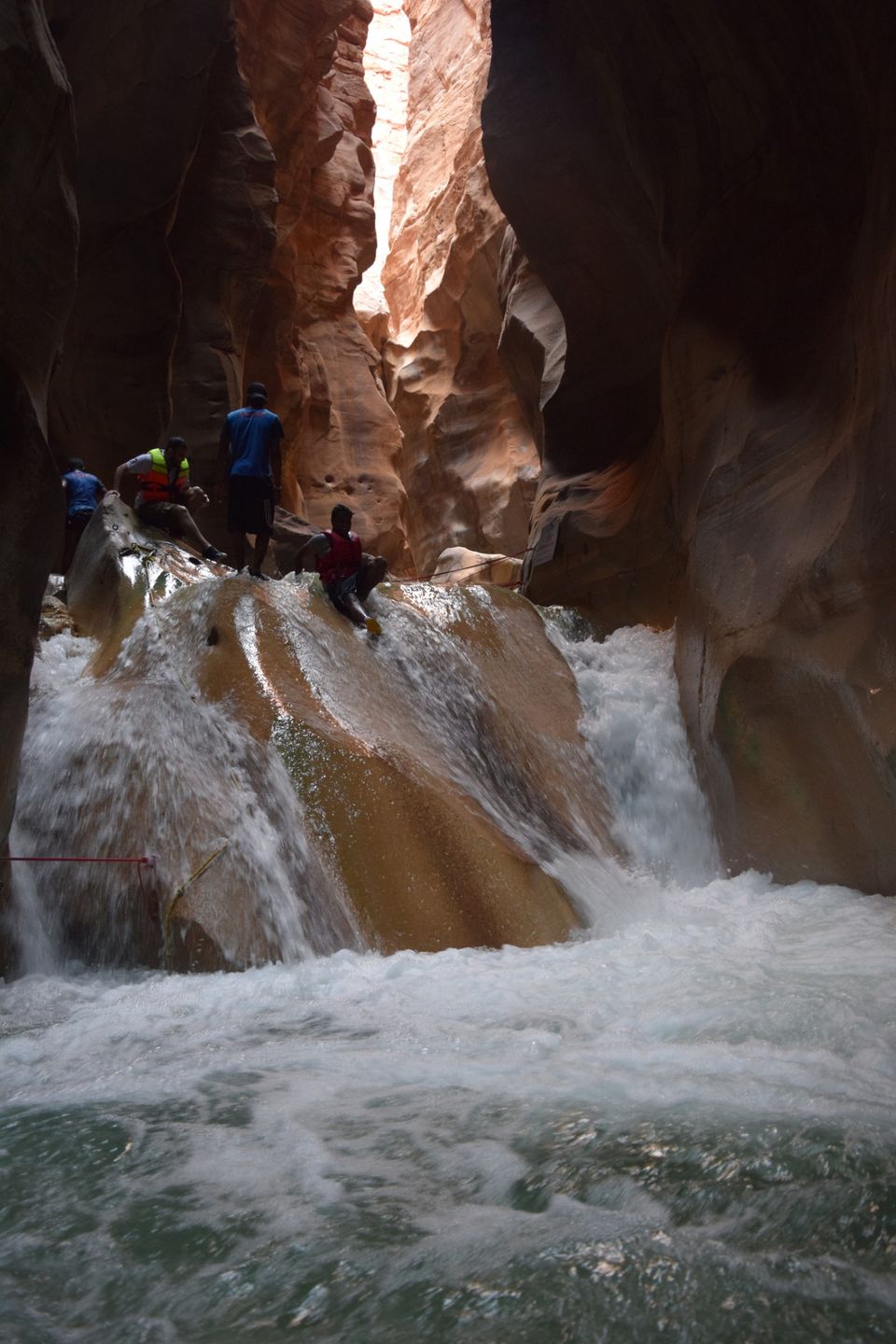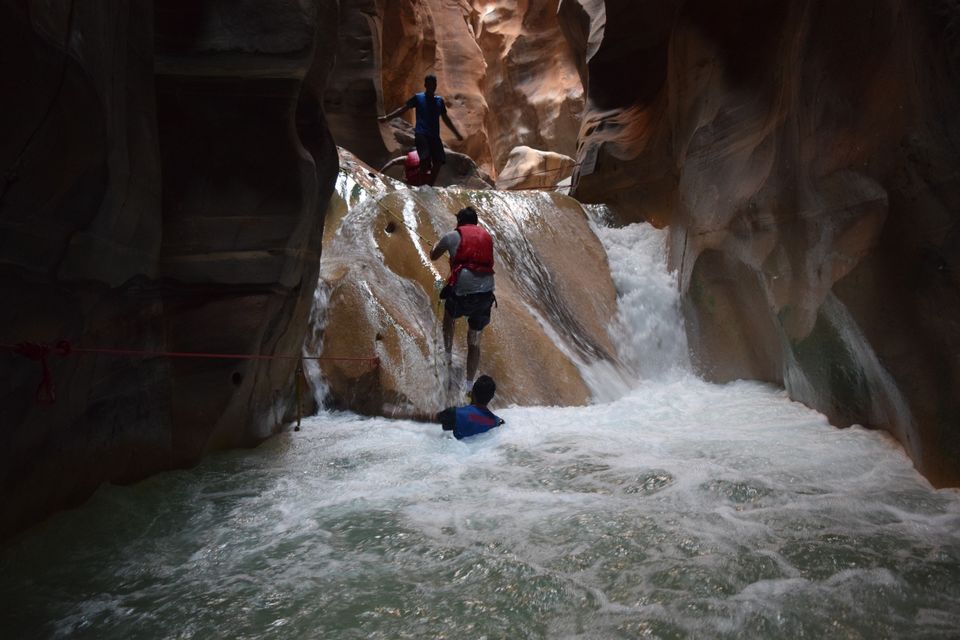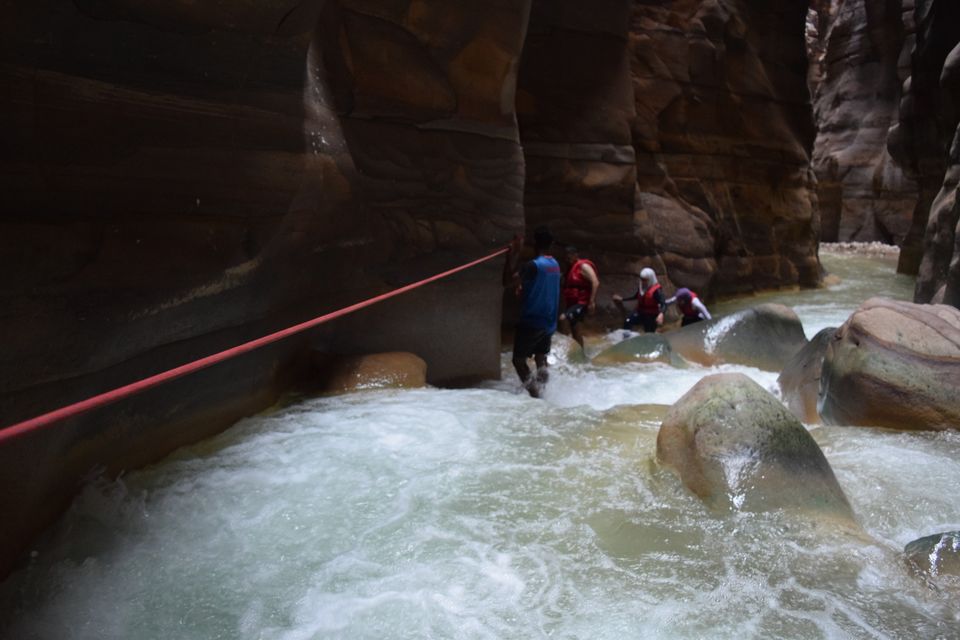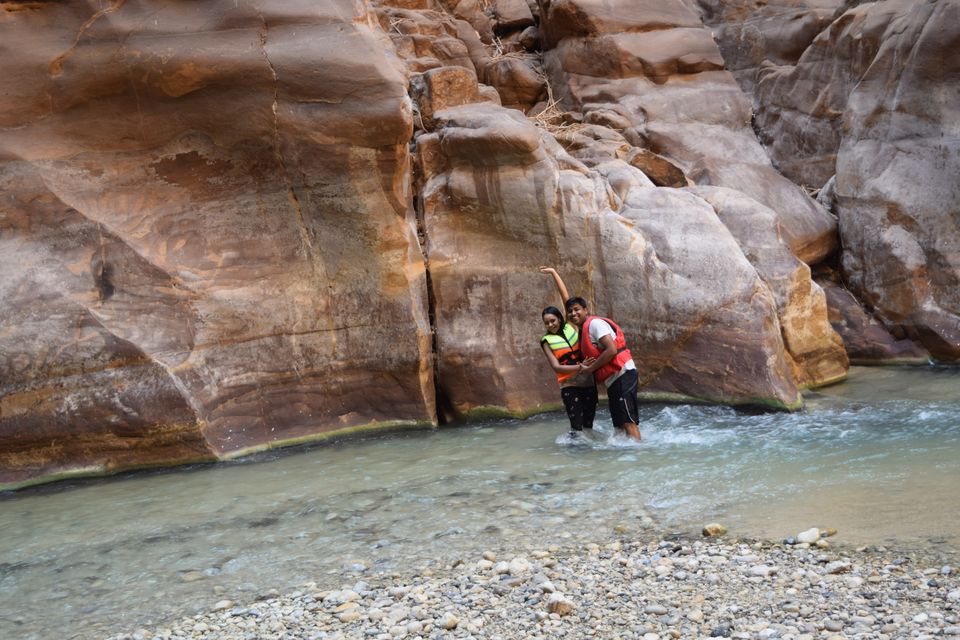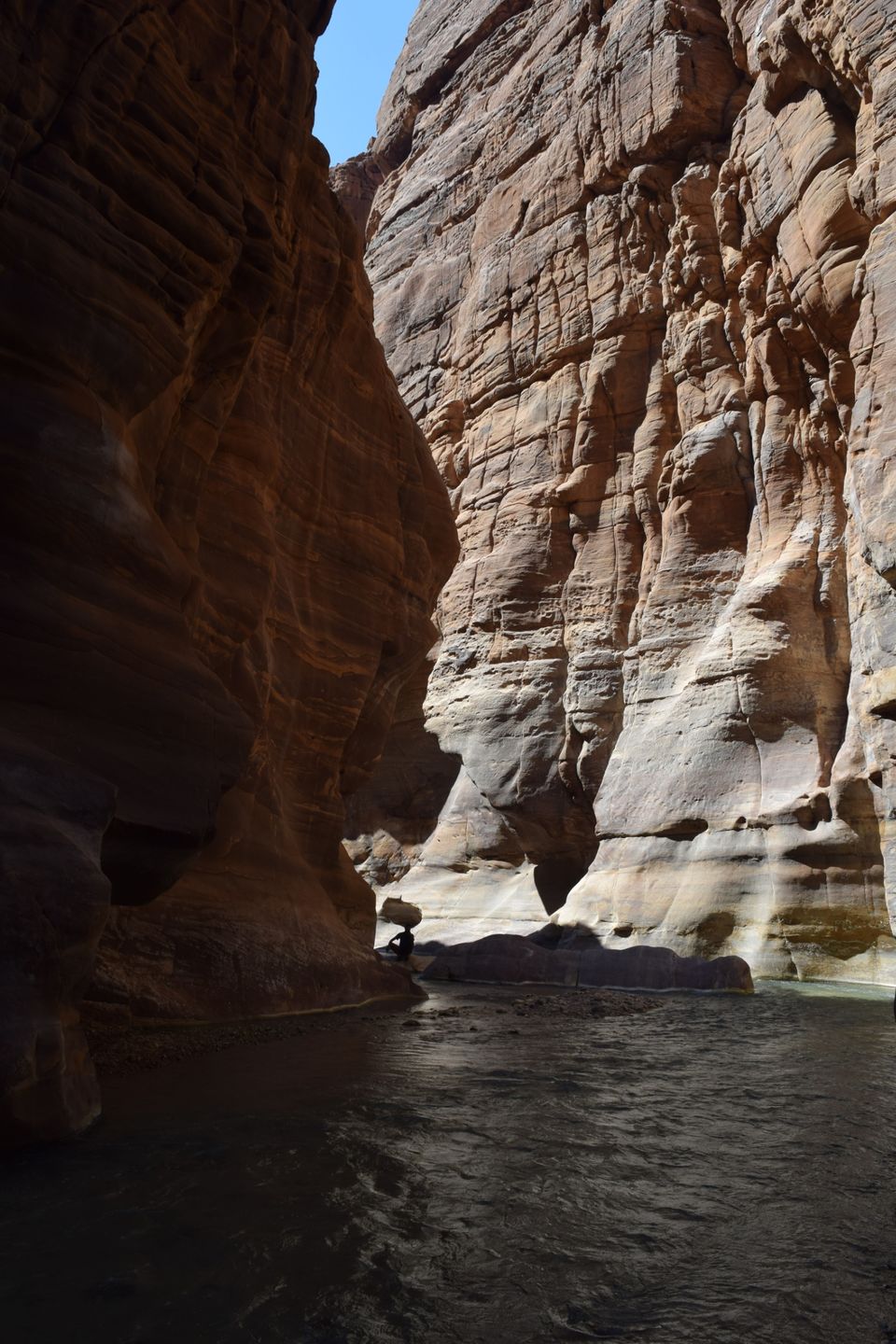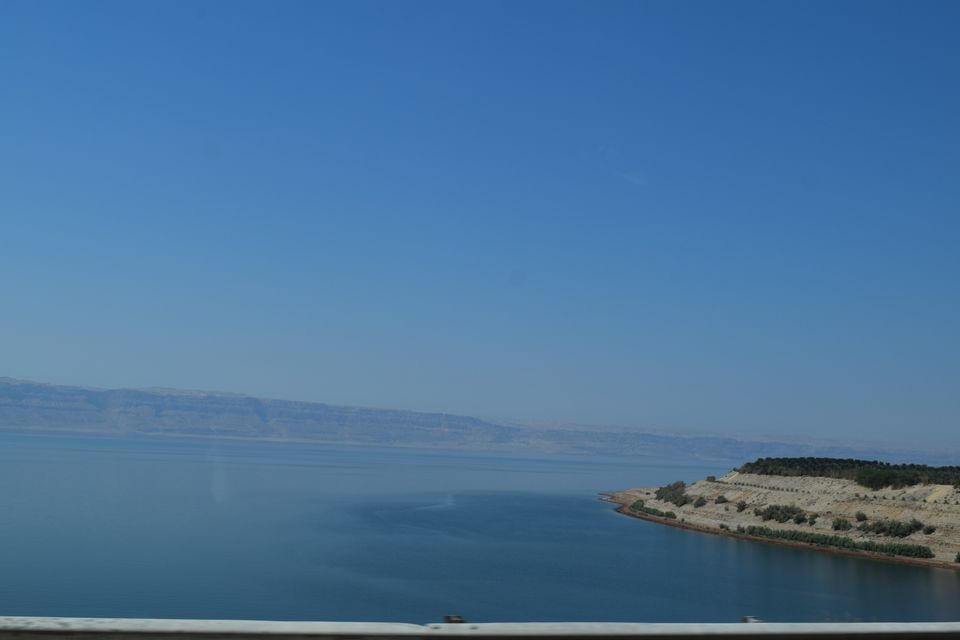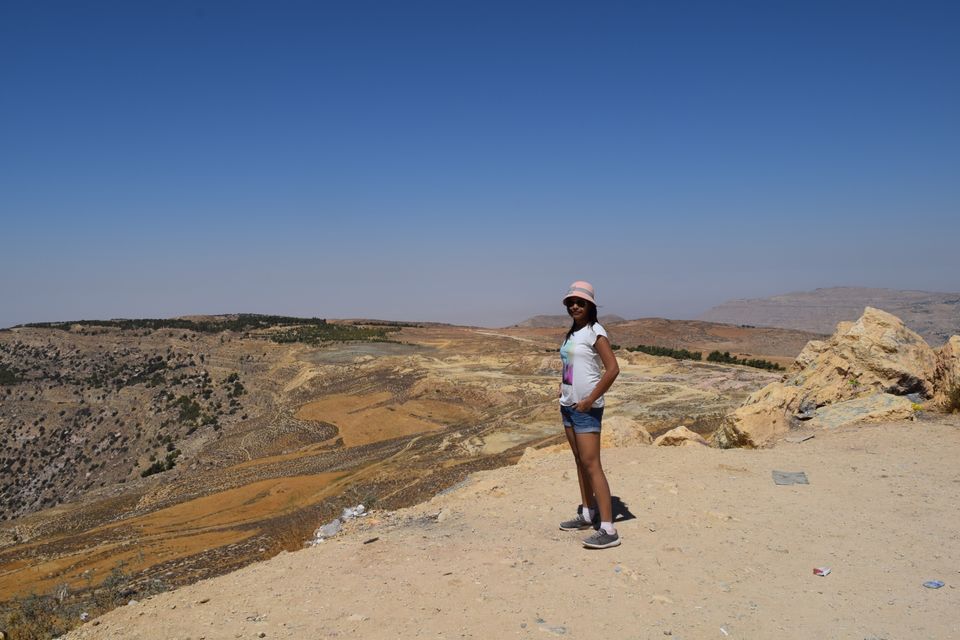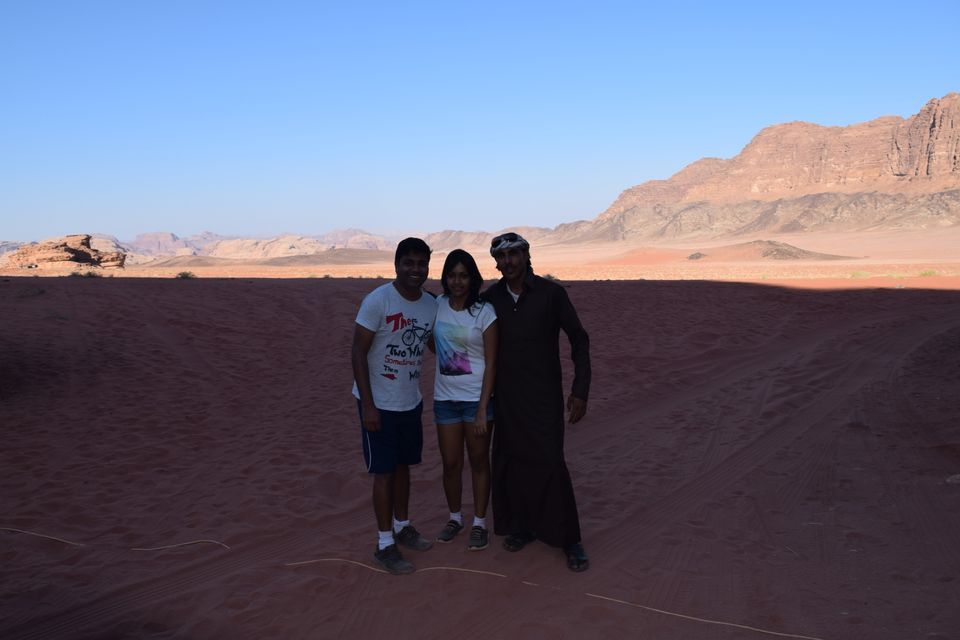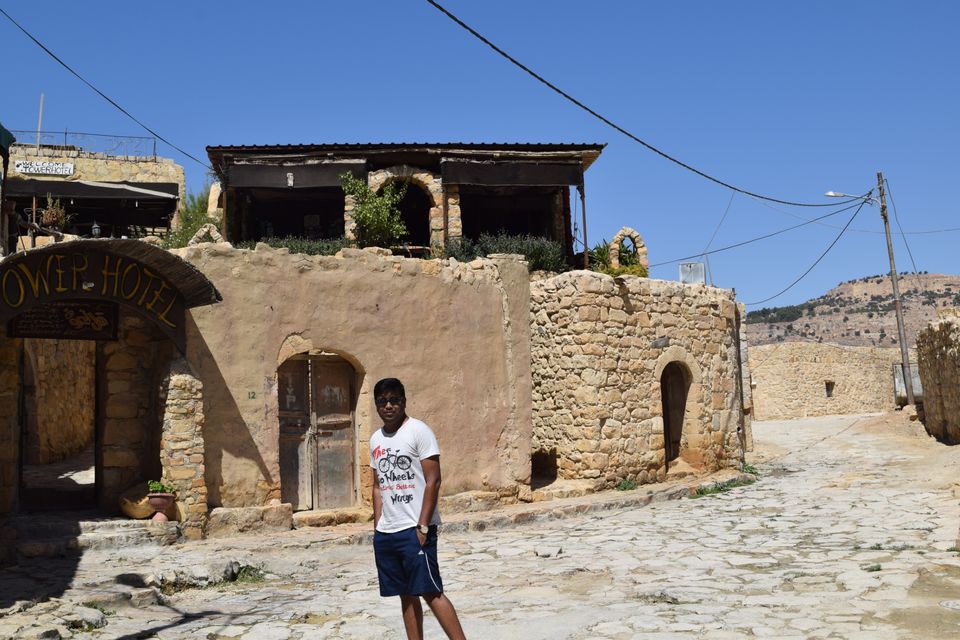 This day was for Amman sightseeing and JERASH tour.. Amman citadel, Roman theatre, Royal automobile museum,temple of Herculus..These all took whole day.. And around 7pm ,we had our return flight back home..