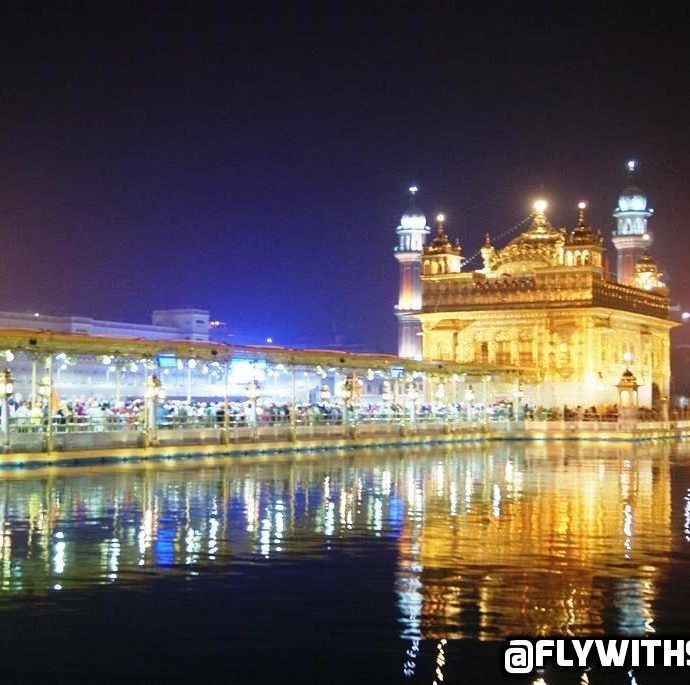 While I had been to Amritsar recently in November 2015 and having already published posts on my individual experiences thereof, I thought why not share quickly & in a nutshell some of the MUST DO THINGS IN AMRITSAR.
So, here's sharing the TOP 5 MUST DO THINGS IN AMRITSAR, when you land up:
Golden Temple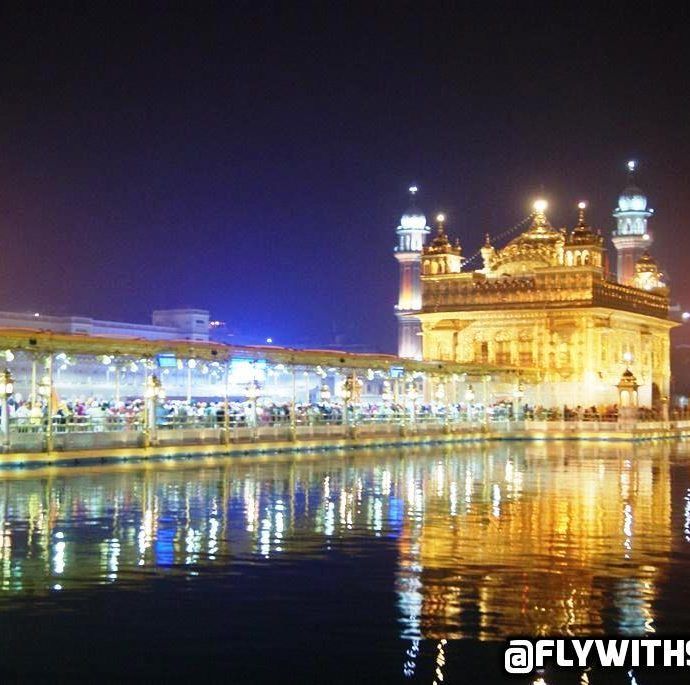 Without a shadow of a doubt, this is the first & one of the most important & must do things in Amritsar you should focus on. The Golden Temple is the holiest of shrines of the Sikhs across the world. Once you are inside the premises, there is so much of serenity, quiet all around, you see devotion in people across all walks of life. Besides, their canteen serves 1 Lac people daily. This has to be the topmost tourist attraction if you are visiting Amritsar.
Visiting Time: 3.00 am to 10.00 pm
Jallianwala Bagh
Simply put and without any prejudice, Jallianwala Bagh is a story of the British tyranny against the innocent Indian peace protesters for their independence. Commander-in-chief General Dyer ordered rampant firing on the Indians and it is believed, over 120 unarmed innocents lost their lives. Although recently in 2015, the British Prime Minister acknowledged that there had been indeed a big mistake and that's more than welcome, coming from him.
Visiting Time: 6.30 am to 7.30 pm
Amritsari Meal
Coming to Amritsar and trying any other cuisine other than the local food – is a big big blunder. Visit Brother's Dhaba or New Kundan Dhaba for excellent local delicacies like Parathas, Choley Kulcha and Lassi and you are in heaven.
Wagah Border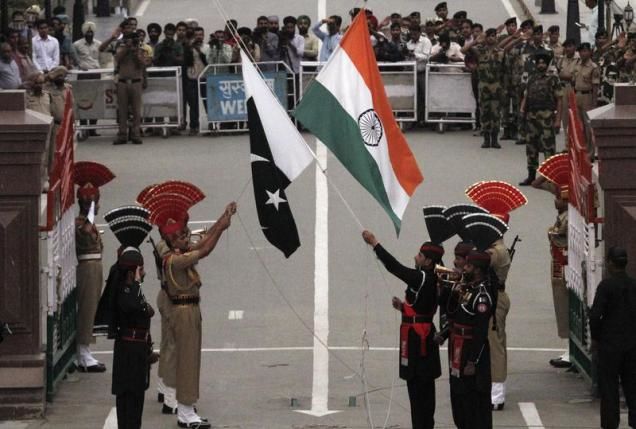 Wagah Border Ceremony – MUST DO THINGS IN AMRITSAR
A political, emotional and ceremonial icon of importance, Wagah Border attracts thousands of visitors from all over the world. About 32 Kms & an hour's drive from Amritsar City Centre, there is a great sense of passion on either side. The ceremony starts about 30 minutes before sunset but looking at the number of visitors, you may want to check-in early. Patriotic songs are played on both sides during this performance. The men (Border Security Force from India and Punjab Rangers from Pakistan) are well over 7 feet tall, if you count their peacock-like headresses as well.
Ideal Visiting Time: Around 3.00 pm
Shopping Locally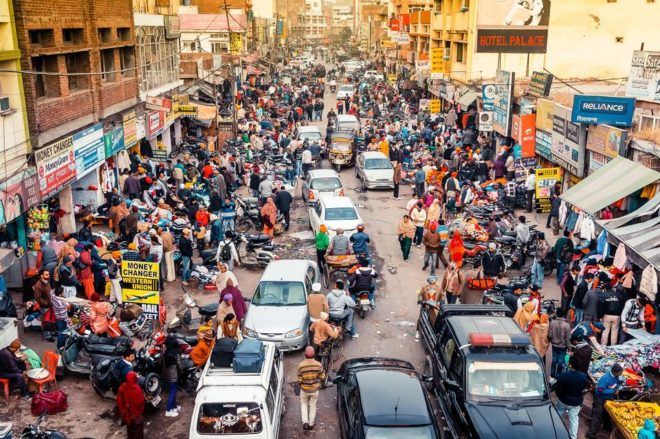 Kapda Market Amritsar – MUST DO THINGS IN AMRITSAR
Just adjacent to the Golden Temple and Jallianwala Bagh, there is a local shopping market that has anything and everything you want. Right from clothes, souveneirs, carpets, lots of embroidery designs and Punjabi suits for ladies. Bangles, Make Up Items and Footwear are also worth the time. Picture courtesy ixigo.com.
This blog was originally published on 'FLY WITH SHAUNAK'