My Amritsar Diaries
The mundane life in a city with a routine has never been my cup of tea. I always look forward to satiating my wanderlust and just plan to travel to a new place and this time the stop was Amritsar.
Let us now explore some facts on Amritsar. It is a major commercial and cultural centre, synonymous with the golden temple, making it the holiest city for the Sikhs. It derives its name from "Amrit Sarovar", a pool of nectar. It is famous all over the world and is known as Harmandir sahib gurudwara.
I was also keen on visiting historical places of interest like Jallianwala Bagh, Wagah border, Gobindgarh fort, Durgiana mandir, and various markets. It is famous for culinary delights like Amritsari kulcha, lassi and its rich dal Makhani. Amritsar is connected by air, rail and road.
Since I stay in Delhi, I chose to travel by IntrCity bus which took approximately 11 hours by road. Normally I tend to do a lot of research before I visit a new city. Since I was travelling with my son, I felt that sightseeing by a tourist bus would be more interesting as we would cover the tourist attractions in a hassle-free way. Hop on hop off bus came to our rescue. We pre-booked the tickets prior to our journey. We set a course on the weekend. It was incessantly raining in Delhi and I was wondering whether we'd reach the bus stop. It was a miracle that we made it there. Ultimately, I had a sigh of relief when we boarded our bus.
Day 1
The next day we were perplexed when our bus was delayed almost by 3 hours and in fact could not make it to the tourist bus. Still, when I called the concerned person, they were very understanding and I can never forget their hospitality.
We managed to reach our hotel. By 1:00 pm. It was drizzling, still, we were very excited to visit the golden temple and set course after freshening up, we ended up having lunch in Neelam's restaurant. In fact, it was a delightful experience. We got to taste the quintessential Amritsari kulcha stuffed with delectable vegetable filling and dripping with butter. We also tasted Gobi paratha and paneer paratha. We were famished as this was the first meal in 16 hours. So, we polished food with rich lassi dolloped with Malai on the top. We satisfied our palate and left for the golden temple.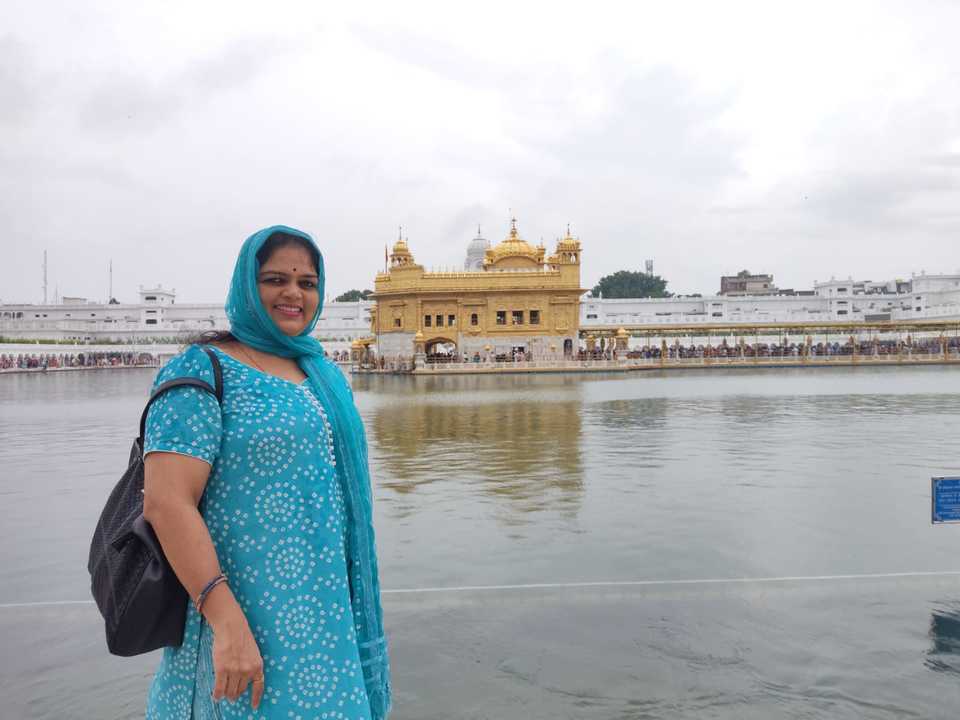 The site of this breathtakingly beautiful temple was made up of 750 kilos of gold, the marble pathways really took my breath away. I was bewitched by its radiance and its reflection in the water below. This holy shrine is definitely in everyone's list as one can see thousands of people crowded just to get a glimpse. The Langar system is very famous as thousands of people are served food every day as a part of their charitable mission. I could feel tranquil and peaceful while we were walking slowly, soaking in the beauty of the shrine. Then we went to the nearby markets. We found local condiments in every nook and corner of the street.
Also, lassi kulfi, ice cream was sold everywhere and people were flocking to the shops. Phulkari work on dupatta, on salwar is very famous. Punjabi Juttis are also sold. We managed to pick some colourful dupattas and souvenirs like fridge magnets and glass models of the golden temple. Then, after our visit, we headed back to our room.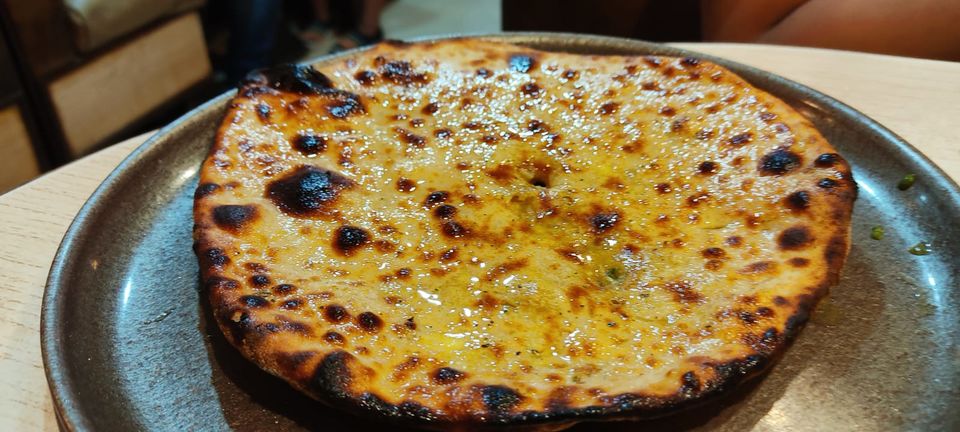 Day 2
The next morning we had a humongous Amritsari kulcha with cinnamon tea for breakfast. We were literally stuffed. We went to the Ho Ho bus junction near the Ranjit Singh statue and we hopped into the bus to be greeted by a smiling face. The guide for the day, Mr. Ajeet Singh. He explained to us about the rich history of Punjab and also escorted us to all the historical places. We visited the resplendent Durgiana temple. Then we went to Gobindgarh fort.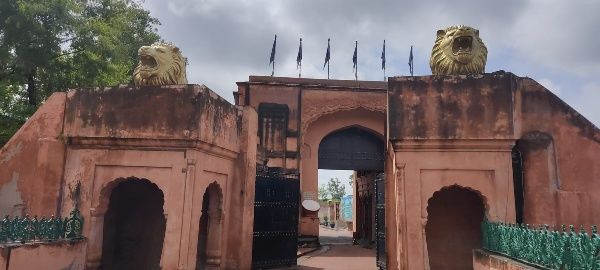 We had 7D shows in the museum which depicted the bravery and valour of maharaja Ranjit Singh. We were seated when suddenly the chairs started rocking and moving with special effects. It was a show, which can never be forgotten. Then we also went to the war memorial. This showed the battle history from antiquity to 1999 in 8 galleries. There is a 148 feet tall sword memorial. It was meal time then! We were served scrumptious lunch by India's last restaurant, Shahi Qila.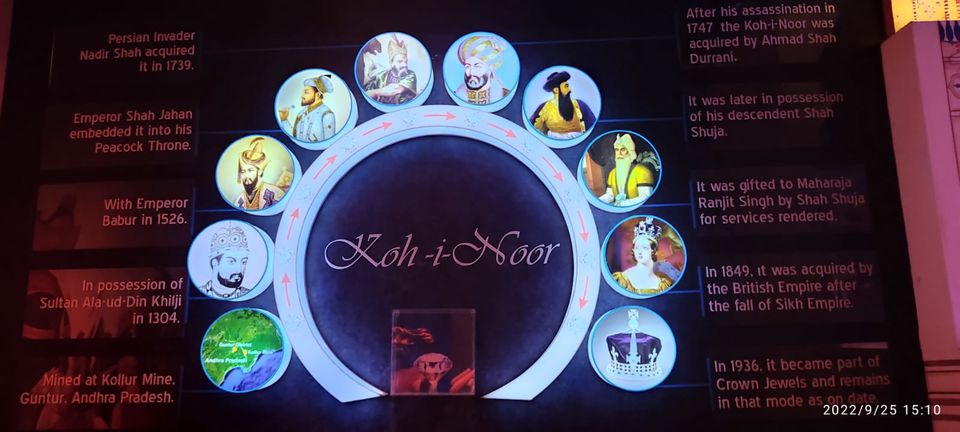 Lunch was endeavoured amidst welcoming Punjabi ambience, which seemed nothing less than a shahi Daawat at the raja's palace. The evening passed with the retreat ceremony. What precision! The feeling of being present there that day is indescribable. I was overwhelmed with a sense of history. Patriotism surged through my veins, my heart beats grew faster. Hair started rising on my skin. The feeling of being an Indian yet again evoked pride, along with immense contentment of having been able to witness this in my lifetime.
Day 3
We were welcomed by drizzling rain when we came to Amritsar but it became very pleasant the next day which enhanced our mood to explore the city and indulge in shopping for exquisite phulkari suits.
We had a hearty breakfast in the hotel and then left for Jallianwala Bagh. There were galleries depicting the entire story of this massacre and it was heart wrenching to witness the heinous crime committed by Britishers which caused the death of innocent people who had gathered for a peaceful protest and also the people who were celebrating Baisakhi. This is a memorial to commemorate the departed souls.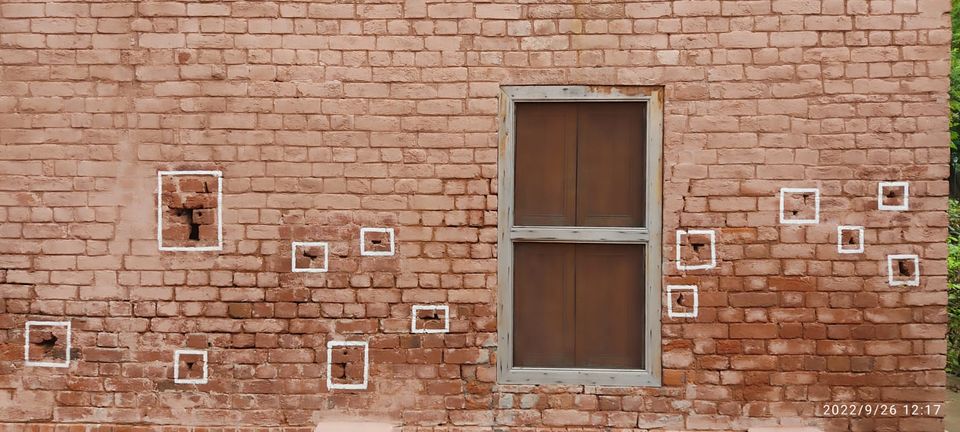 We visited the Golden Temple yet again and 45 upon the langar -which tasted divine. We had our dinner in Rangla @1 near the Partition Museum; where we tasted authentic Punjabi cuisine.
Highlights
● Gurdasram Jalebiwale
● Phulkari suits and dupattas in Katra Singh market
● Papads, aam papads, pickles, and masalas in the local market.
● Juttis are in every nook and corner of Amritsar!