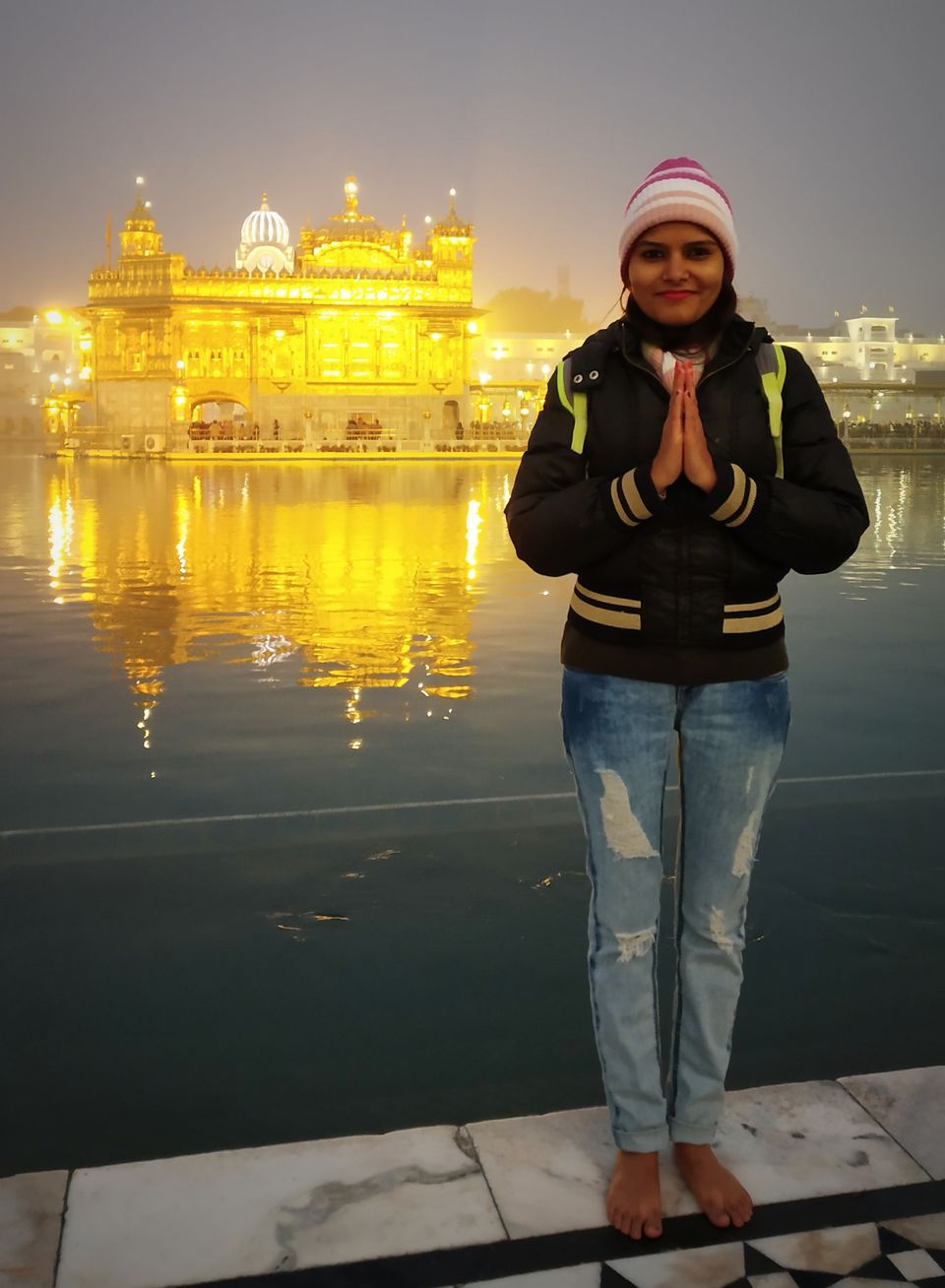 Amritsar, The Golden City, was my last (twelfth to be exact) destination of 2019. I went there in the chilling winter of December with my two gal pals to close the last chapter of my Travel Diary 2019. The holy city is set around the majestic Golden Temple, but that's not all. There are a lot of other places to see and things to do. Wandering the streets with my girlfriends in the bitter cold with tea or street food in our hands is definitely an unforgettable travel memory for me. It was an all-girls trip and thus, indulging in the local food and shopping was quite obvious. I had a fun-filled time hopping from one shop to another in search of the most beautiful Phulkari dupatta for my sister. From screaming my lungs out during the Wagah-Attari Border Ceremony to carefully observing my inner voice at the Golden Temple, I had a myriad of experiences during my last trip of 2019. I'm hoping to run you through them all.
Timings
10.00 am to 6.00 pm (Tuesday to Sunday)
Closed on Mondays, January 26, August 15 and October 2
Ticket Prices
Indian Nationals: INR 10/-
Foreign Nationals: INR 250/-
Children (5 years and below): Free
Partition Survivors: Free
Ideal Time
2 hours
This is the world's first partition museum and it presents the record of Partition of India, which was one of the most significant events in the history of the subcontinent. It was built to remember all those millions who were a part of the largest mass migration in human history till date. The museum was constructed with people's donations and stories. It showcases each and every detail on how partition took place, which is beyond any history school book. Properly preserved artifacts along with narration via audio and video modes give a glimpse of the horror that millions of people witnessed. The refugee artifacts, art, archival material, oral histories and videos are sure to give you tears.
Note: Photography and videography are not allowed inside.
P.S. You should not miss eating at Brother's Dhaba, which is a popular local eating joint. It is located right opposite the museum.
Timings
6.30 am-7.30 pm (open on all days)
Ideal time
1 hour
No entry fee
After visiting the Partition Museum, I knew I had to go to the Jallianwalla Bagh, however tough it might be for me. This is the place where 1,650 rounds were fired non-stop on unarmed civilians in 1919. It is a historically important site where hundreds of innocent people were brutally killed by gunshots on the order of General Dyer. You can still see the bullet marks on the walls along with the narrow alley, which is the only entrance to Jallianwalla Bagh. A lot of renovation work was going on when we went there, but still, it's a must-visit. Walking there knowing what happened at that place 100 years ago was a very sorrowful experience for me.
Ideal Time
2 hours
Located at a walking distance from the Jallianwala Bagh and also known as Sri Harimandir Sahib, the Golden Temple is a central religious place of the Sikhs. It is a symbol of human brotherhood and equality as well. I went there to seek spiritual solace and to see the distinct identity, glory and heritage of the Sikhs. In the chilly wintry night, while walking without even socks (gloves are also not allowed) on extremely cold marble, I still felt an invincible warmth inside my heart. The vibes of this place and the continuous singing of Gurbani Kirtan (hymns) are so soothing that will take your soul to a distant place from the chaos of your daily life. The Temple is an architectural wonder and describing its beauty in words is pointless. You have to go there yourself to experience its magnificence and holiness.
Timings
The border gate is open from 10.00 am to 4.00 pm. The 45-minute ceremony is carried out before sunset. During winter, the ceremony is held at 4.15 pm and at 5.15 pm during summer.
No entry fee
Wagah-Attari border, the geographical boundary separating India and Pakistan, was the highlight of my Amritsar trip. It was my second time there and still, I was full of excitement and joy like a small kid. Everyone was in great spirits and their high-energy dance was simply fantastic.
The retreat ceremony is a spellbinding event, which is held daily in the evening. The disciplined and poised army men of both the countries in their uniform carry out the whole closure ceremony that includes the closing of the international gates and lowering of the flags of both sides. It is a highly stylized patriotic display and an energetic performance. Screaming my lungs out at the call of Vande Mataram, Bharat Mata Ki Jai and Hindustan Zindabad gave me a strong adrenaline rush along with goosebumps as well.
Note: You need to be an early bird to get the best seat at the amphitheater in order to enjoy the perfect views of the retreat ceremony. Make sure you reach the venue before 3 pm.
After knowing a lot of history, it was time to indulge ourselves in shopping and food, for which Amritsar is popular and for which we were waiting from a long time. This street is the perfect marketplace for buying traditional Phulkari embroidered clothes and Punjabi juttis. You can also purchase pretty earrings and bangles from here. For foodies, this is not less than a paradise. You have to try the street food including golgappas, chhole bhature, chhole kulche, and surprisingly momos as well. Those having a sweet tooth should definitely buy pinni, khajoor ka halwa, gond ke laddu and chocolate mithai from here. And yes, a cup of tea every one-two hours was what kept us going in the freezing winter.
There's no denying that I fell in love with Amritsar. I fell in love with its divine, patriotic and comforting vibes.
Wait no more! Plan a trip to the Golden City with your girl gang ASAP.
If this hasn't inspired you enough, then you should check out my Instagram page strolling_shoes and follow my adventures around the world!
Keep travelling :)