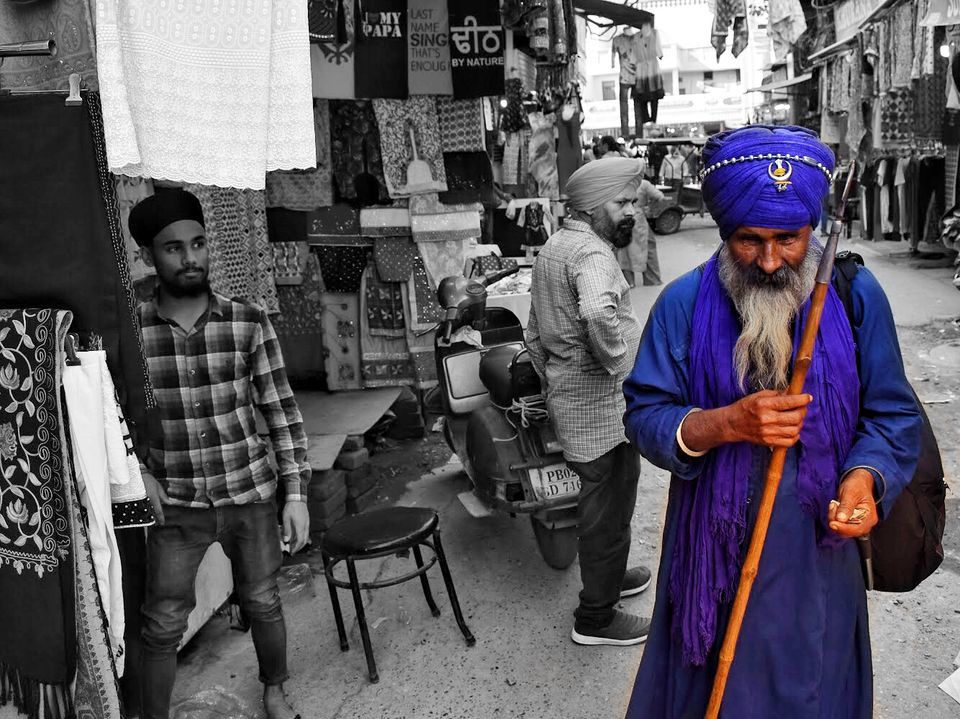 Amristar derives it's name from "Amrit Sarovar", the holy tank in the middle of which the famous Golden Temple stands tall.
Born in Patiala but quickly migrating to other parts of India due to father's defense posting, I spent my childhood in different parts of India but majorly in Delhi. I'd never really visited any town of Punjab properly even though of it's proximity to Delhi.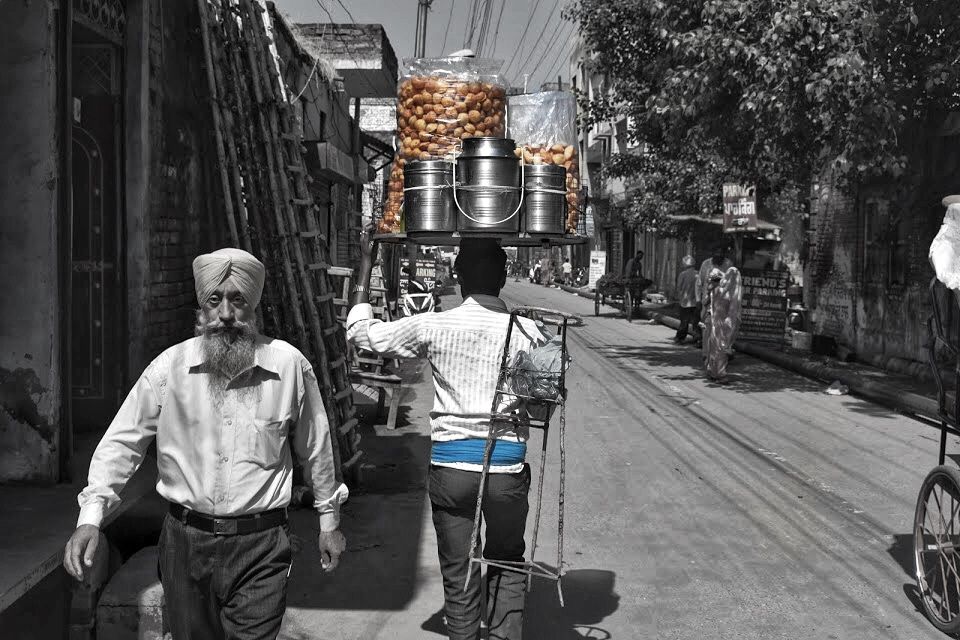 But all that is now behind me as I visited Amritsar & got a taste of the city's flavors.
I caught "Swarna Shatabdi" from NDLS at 7:20 AM & reached Amritsar 5-10 minute late from it's expected arrival time of 1:45 PM. The train arrives at Platform #16 (Paharganj Side). But if you're arriving via Delhi Metro, you'll have to get down at New Delhi (metro station) and exit via gate #2 (Ajmeri Gate). This exit would be closer to NDLS and you'll have to walk towards the entrance. You'll realize this entry is actually closer to Platform #1 but you don't have any alternative. You'll have to walk all the way to the other side.
So I reached around 1:50 PM & booked an Uber to GoStops. It's located inside Sultwanwind Gate.
I paid Rs 99/- for the night (including breakfast). Don't drool yet at as this throwaway price was till the 30th Sep only. It was their inaugural offer only as they were still finishing up a few of their dorms. I got to know from their insta feed that they were launching in Amritsar also. They are already present in Delhi, Bir, Dalhousie, Agra, Varanasi and Udaipur.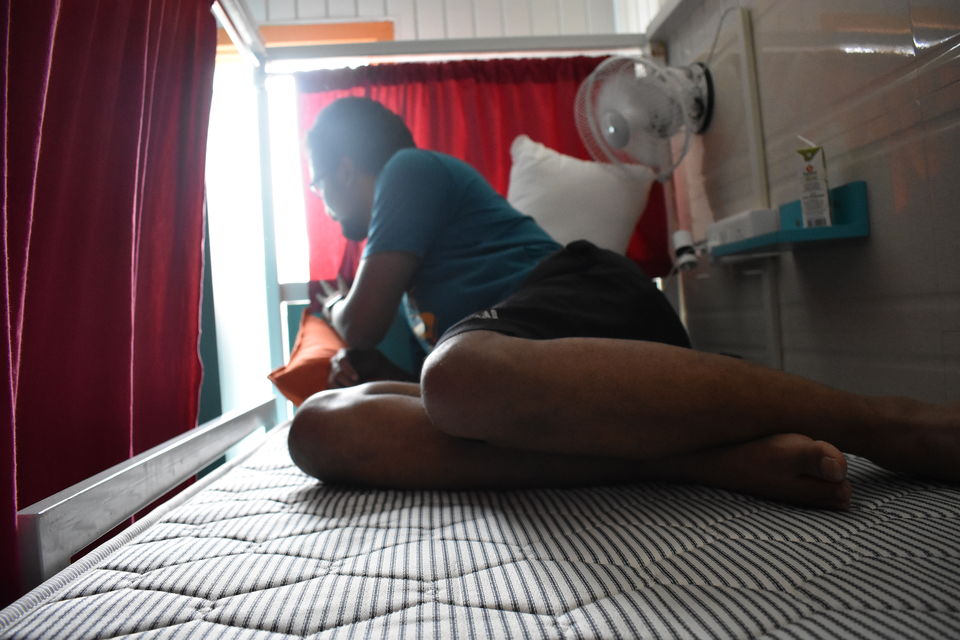 It's not only to save costs one should come here. It's the diversity. People from all over the world were checking in. I met a few people who were from Nederlands. The conversation gets pretty interesting at such cool hotspots.
Since I hadn't slept properly in the train, I took a nap immediately. In the evening, as per the recommendations I had received, I had to treat my tastebuds at the famous Kesar Da Dhaba followed by visiting GobindGarh fort.
The next morning (Sat), I made my way to the town-hall by foot. GoStops great location meant one could take a 10 minute short walk to the Town Hall.
The town hall greeted me with mad chaos. And from where I entered, I could see Jalliawala Bagh's entrance to my left, partial glimpse of Golden Temple to my front and a passage to the right which had various shops, hotels, dhabas lined up. This passage would lead all the way to a round-about. Take a right and you'll reach Partition Museum.
Entrance Fee of JalliaWala Bagh - Free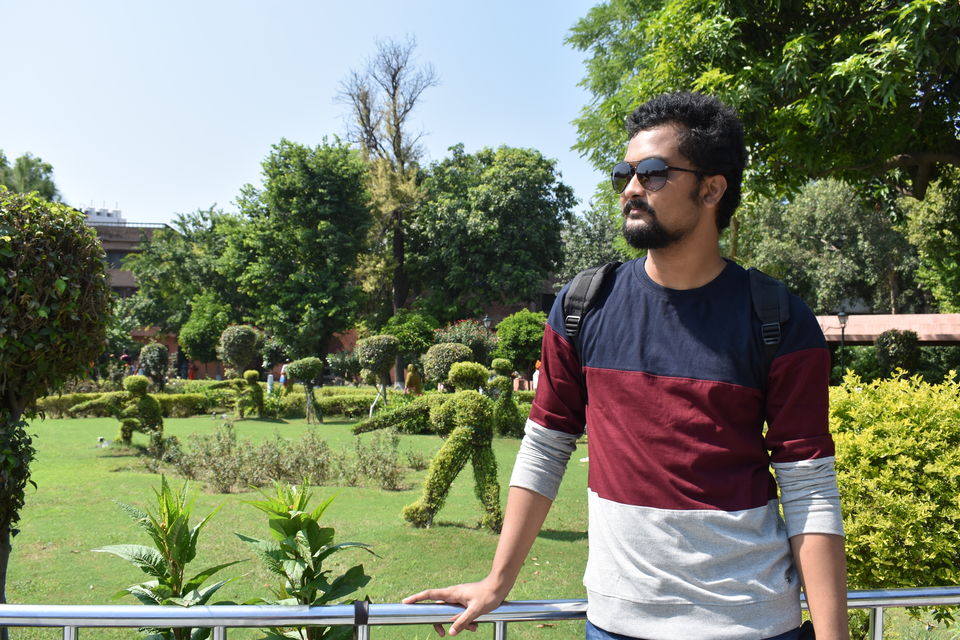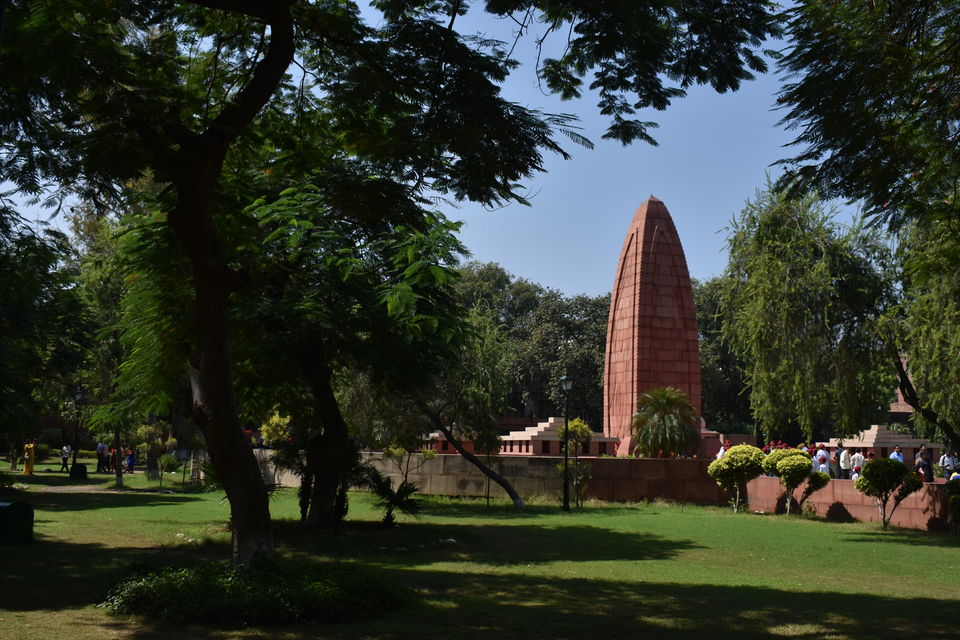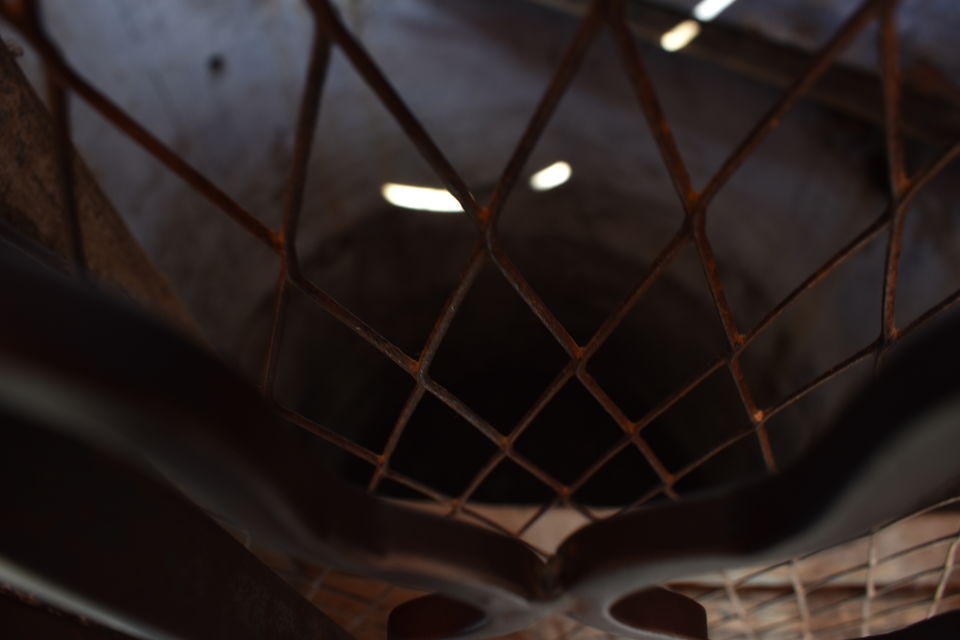 Here are a few pictures I clicked along the way.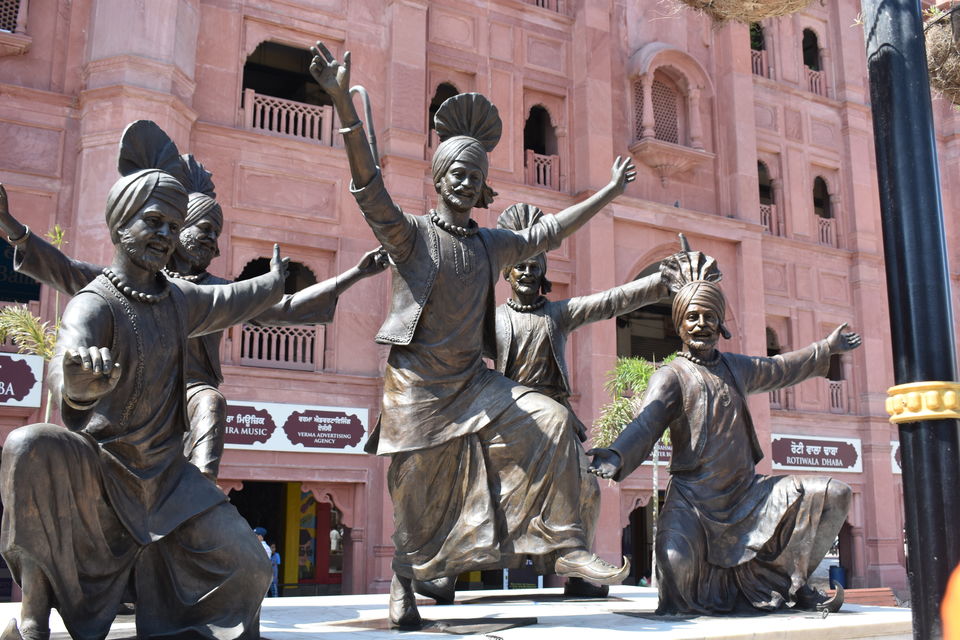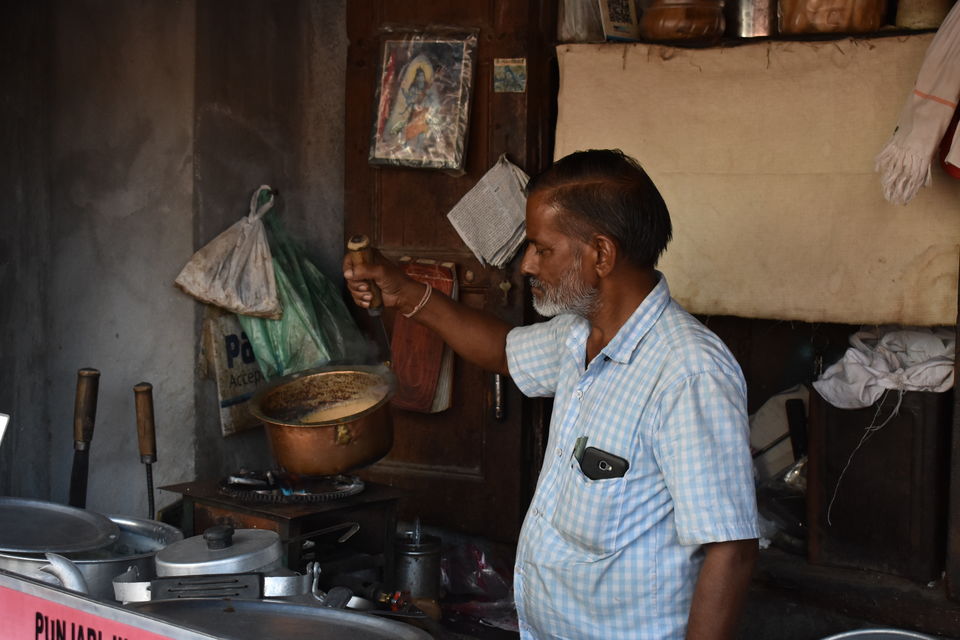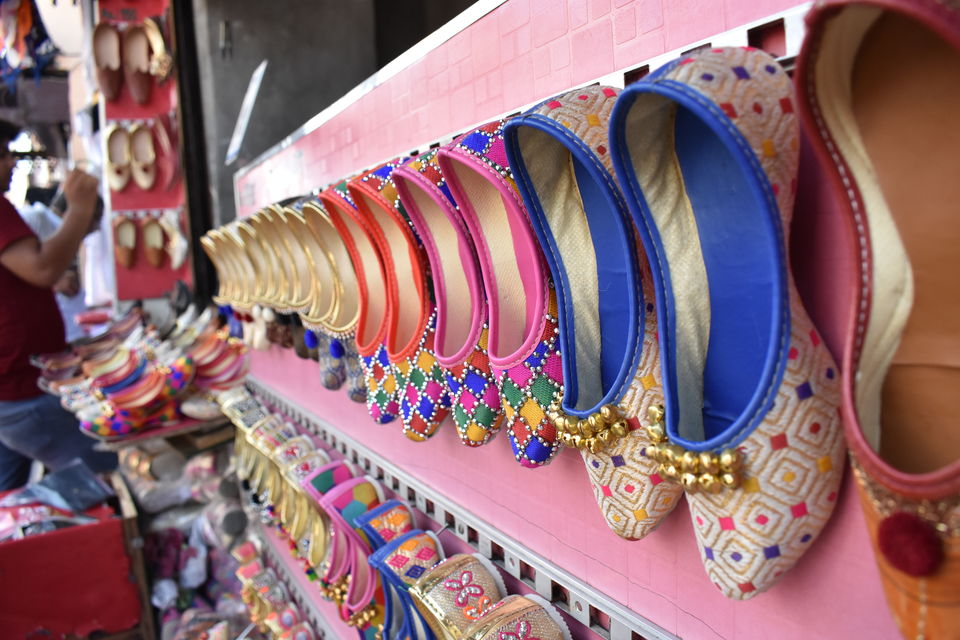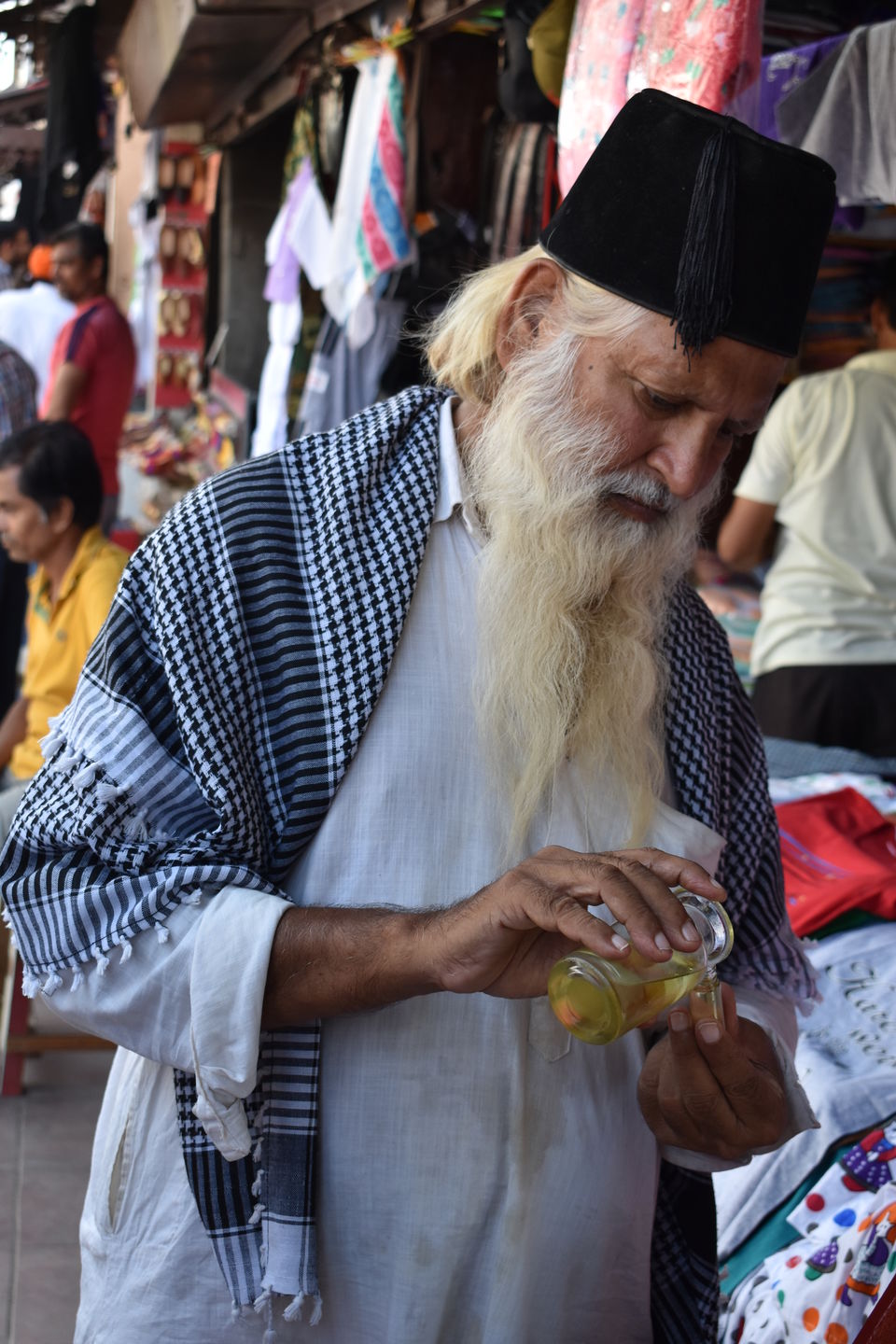 Taking pictures is obviously permitted if you're inside the partition museum. Hence, here is one from outside it. I must say if you want to research or understand the struggles of partition during 1947-1955 or even later years, I recommend you to definitely visit this place.
The atrocities Indians and Pakistanis faced alike is vividly mentioned in pictures/captions here.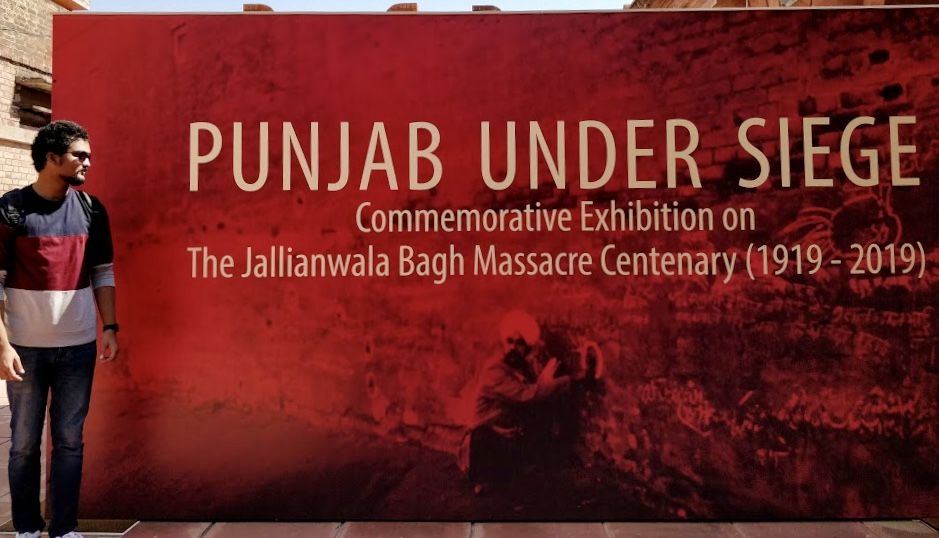 Before heading to Wagah, I had made up my mind to visit Golden Temple for half an hour or so. My main objective was to spend the night later here. But I wanted to capture its magnificence during the day too!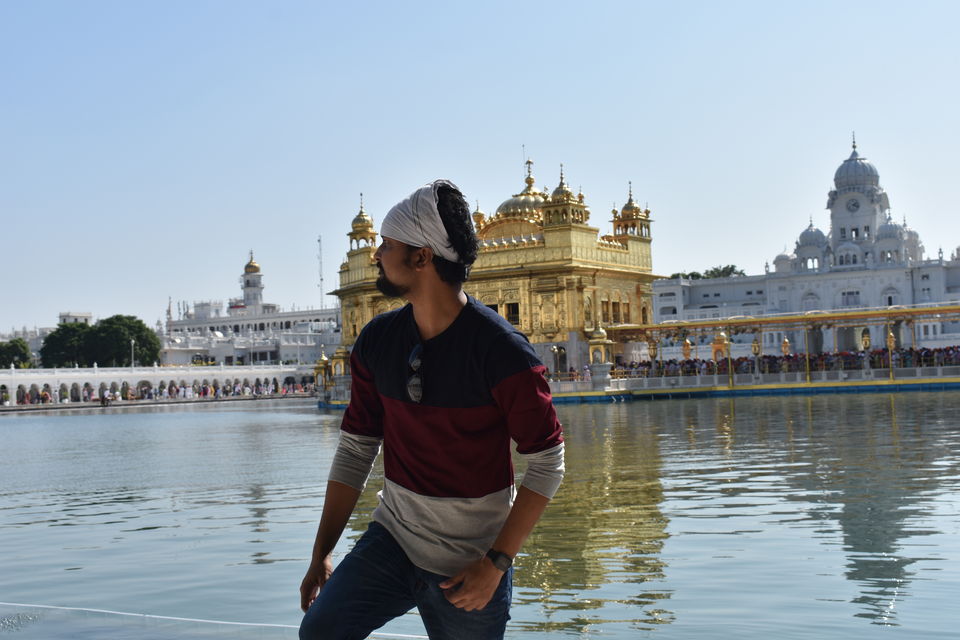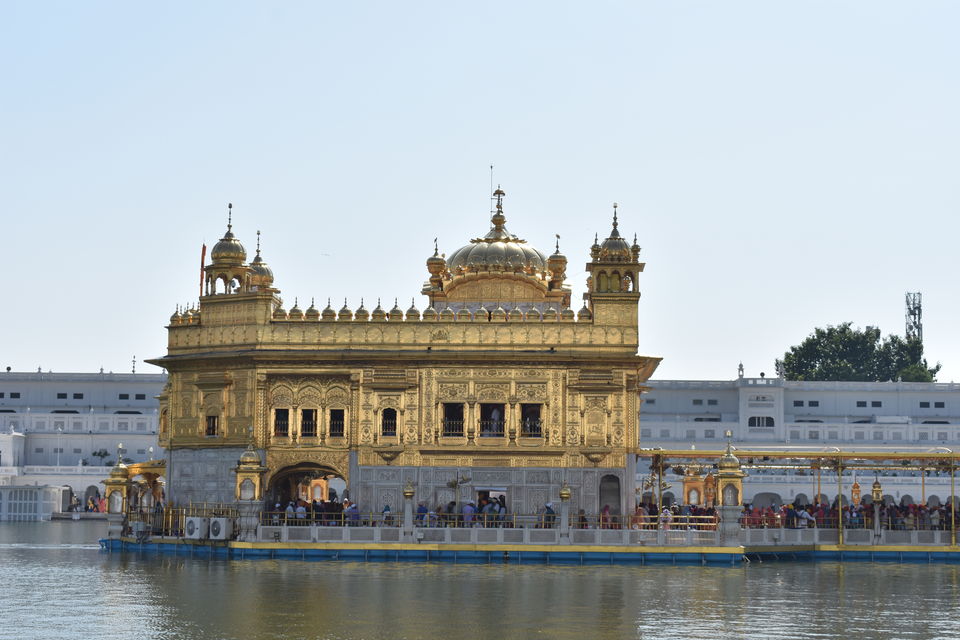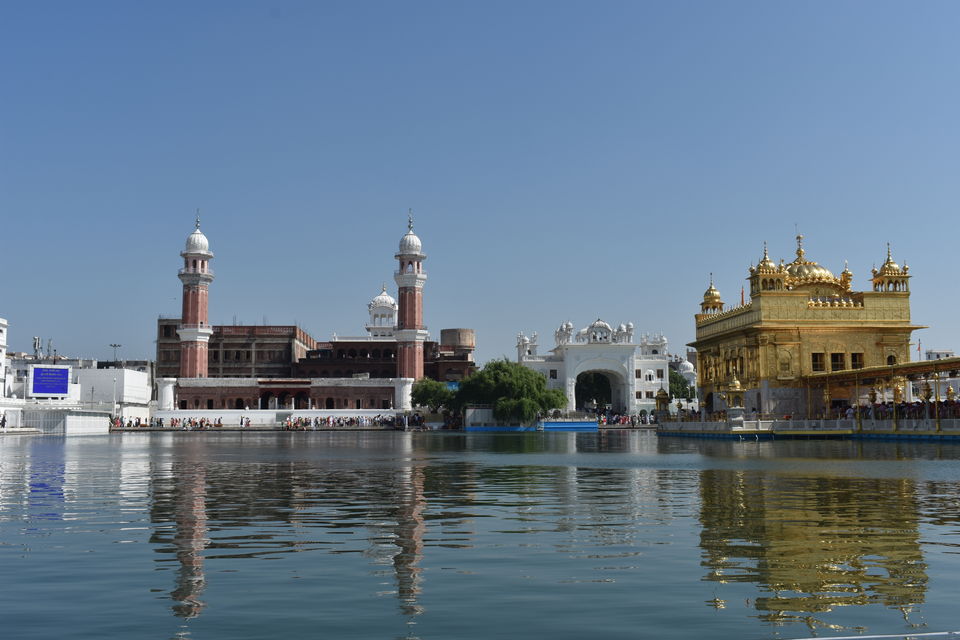 Golden Temple Visit at Night.
From here I headed back to Golden temple, this time for a proper darshan. I reached the premises at approx 11.30 PM.
I got to know from karsevaks that the gates to the shrine were closed. They would open next at 2:45 AM as part of Prabhat Pheri. It would be the first darshan for the next day.
A Kar Sevak is someone who offers services for free to a religious cause. It originates from the Sanskrit words kar and sevak. "Kar seva" was the free voluntary work done by Sikhs in 1983 to restore the Golden temple at Amritsar that had been damaged due to the fights between insurgents and the army (Source: Wiki).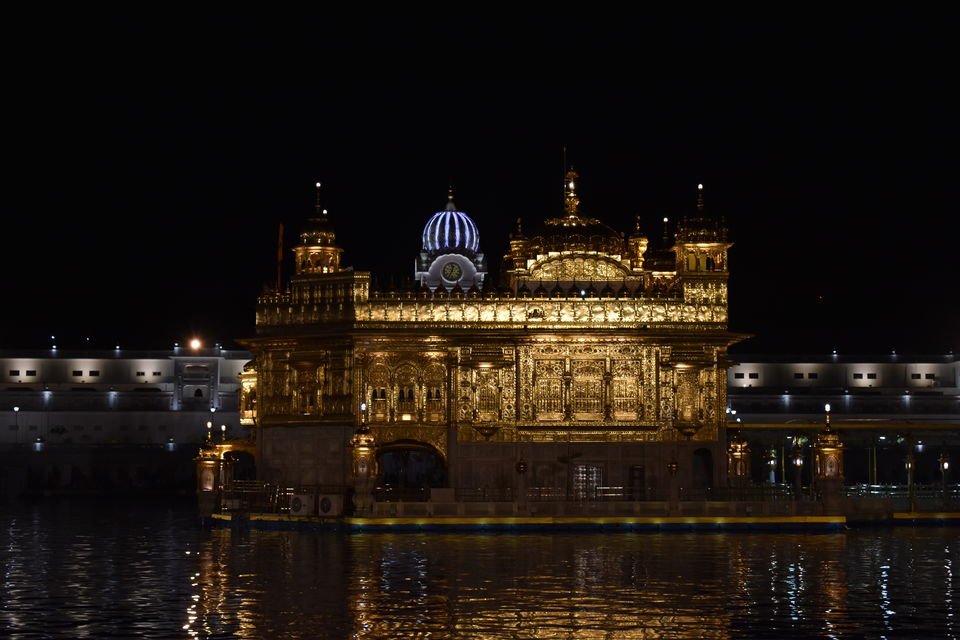 Minor Culinary tour perhaps?
Established in 1916, the dhaba lived up to it's reputation serving rich vegetarian food. I was welcome to capture the kitchen within the premises.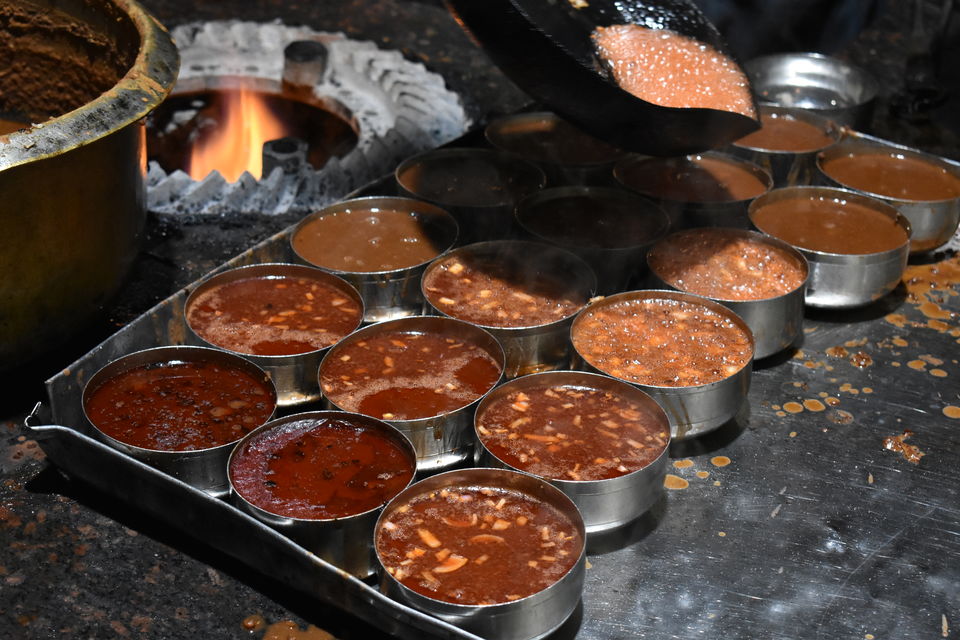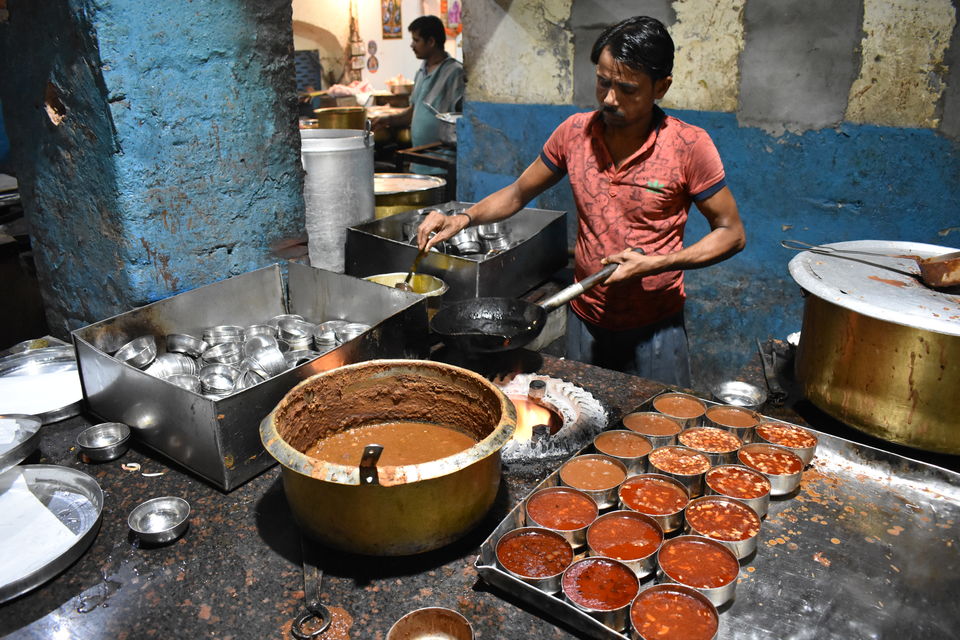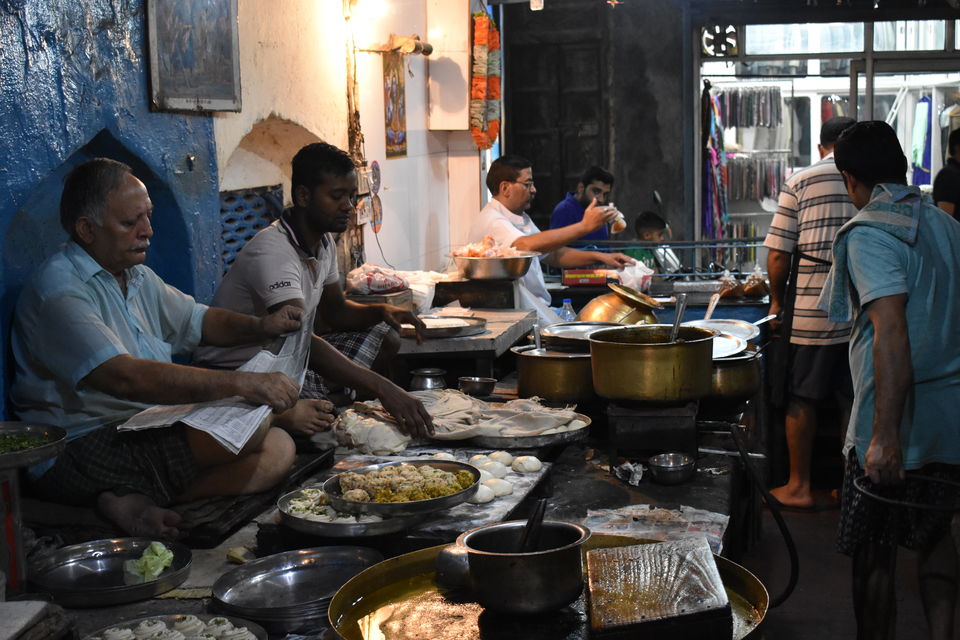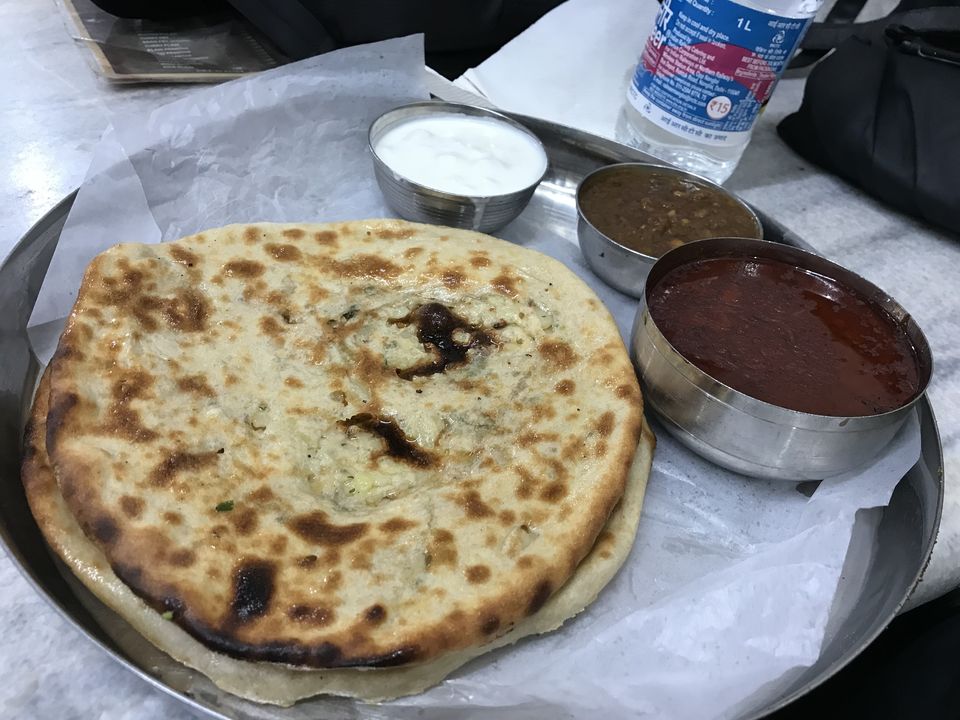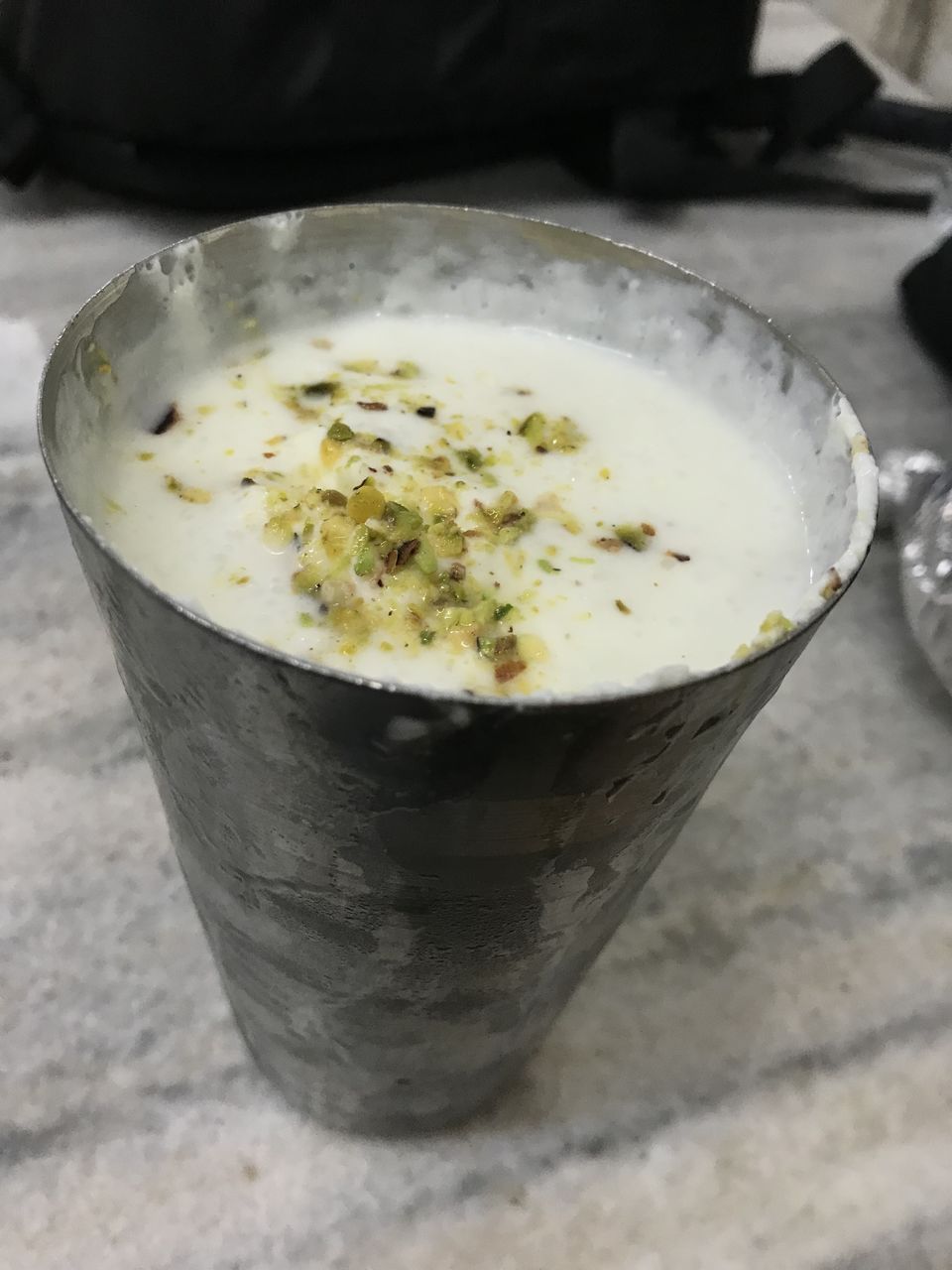 Having my stomach full I took an E-Rickshaw to GobindGarh fort. To my disappointed, the Gidda performance was over already. I think the ticket for that costed Rs 160.
The next package was Laser Lighting Show + 7D movie. To be honest I didn't have much interest in that, but since I had arrived here, I thought I might as well check this out. The ticket for both the lighting show and 7D movie costed a combined Rs 290/-.
But the disappointment didn't end there. The weather Gods were not in my favour and it started to pour heavily by 8:20 PM. The lighting show at 8:30 PM was canceled. So now I was drenched completely (being in open theater) & had a 7D movie to attend :D
The mood was obviously killed but what the heck. I entered the premises and met other tourists who were also soaked from head to toe. Two short movies were showcased. One on the struggles of Punjab in the time of Mughals and another, an animated movie for kids (no mythological significance).
With this, I concluded the first half day.
It's one thing to study about our history in books and another, to witness it first hand where it all unfolded 99 years ago.
The well in which the protesters jumped to save themselves from the open firing.
Marking have been made on walls where the bullets made impact. Spine chilling experience.
I made my way back to Townhall and had lassi and walked towards the Partition Museum.
Here's a little piece of advise for you. If you want to buy famous spices, papads of Amritsar, I'd recommend you to find the actual hidden lanes. In Town hall everything is a little over priced. Even if you exit town hall and take a few lanes drifting away from it, you'll find similar products at a much cheaper rate. Hence, I'd advise you to make your purchase from there. It'd benefit local shopkeepers who are away from the chaos.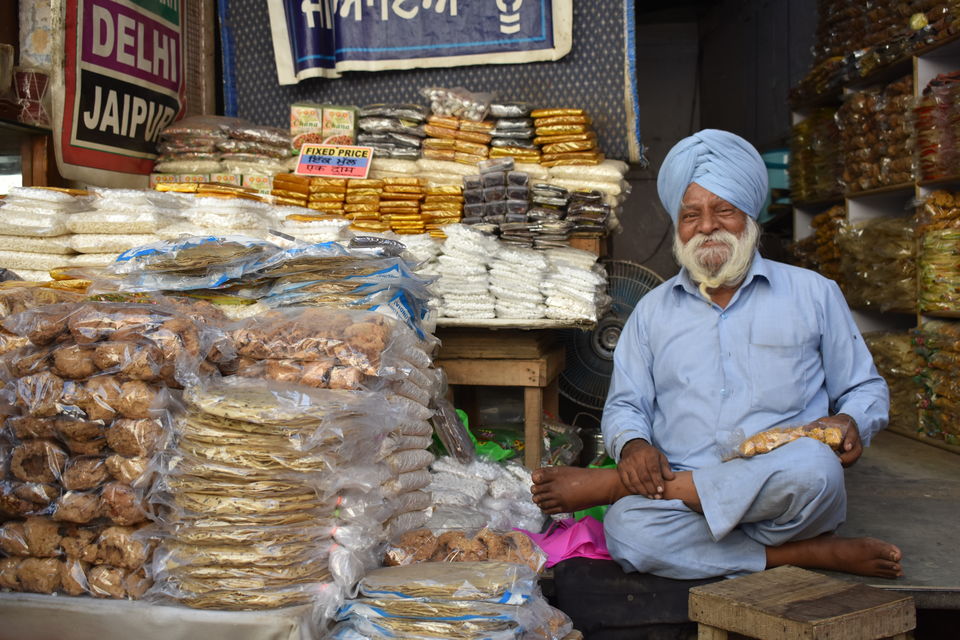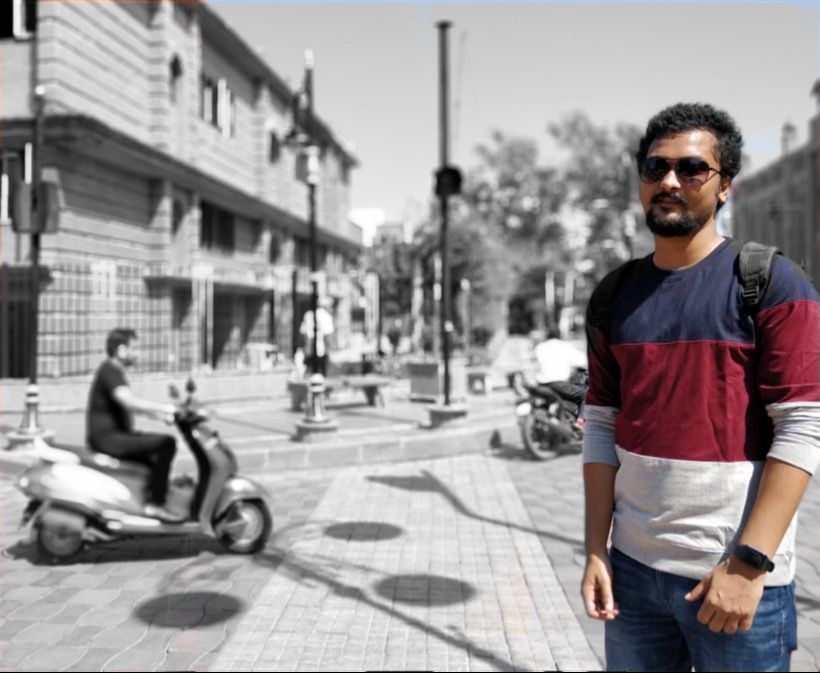 In townhall (specially near to J.Bagh's entrance) you'll find many people (tour operators) who'd pester you to book a ride with them till Wagah. They might throw in a few other viewpoints as well to grab a deal (Ram Tirth - birth place of Luv-Kush from Mahabharata and etc)
Cost to Wagah (and return) via a hatchback taxi/cab - Rs 1250-1300/-
Cost to Wagah (and return) via an auto - Rs 850/-
They will pick and drop you at a location of your choosing for convenience. To be honest, it's a pretty small city.
Wagah Attari Border Ceremony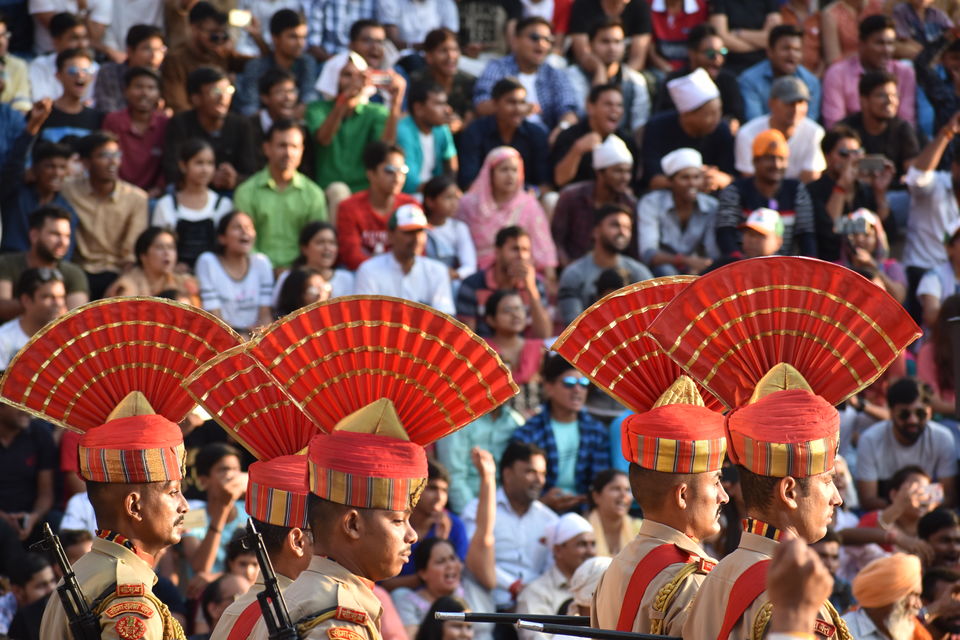 I'd planned to reach Wagah by 3 PM to occupy better seats but being a Saturday and reaching there by 4:15 PM I didn't get the seats I preferred. I had 300 mm lens to my advantage to capture the distant shots though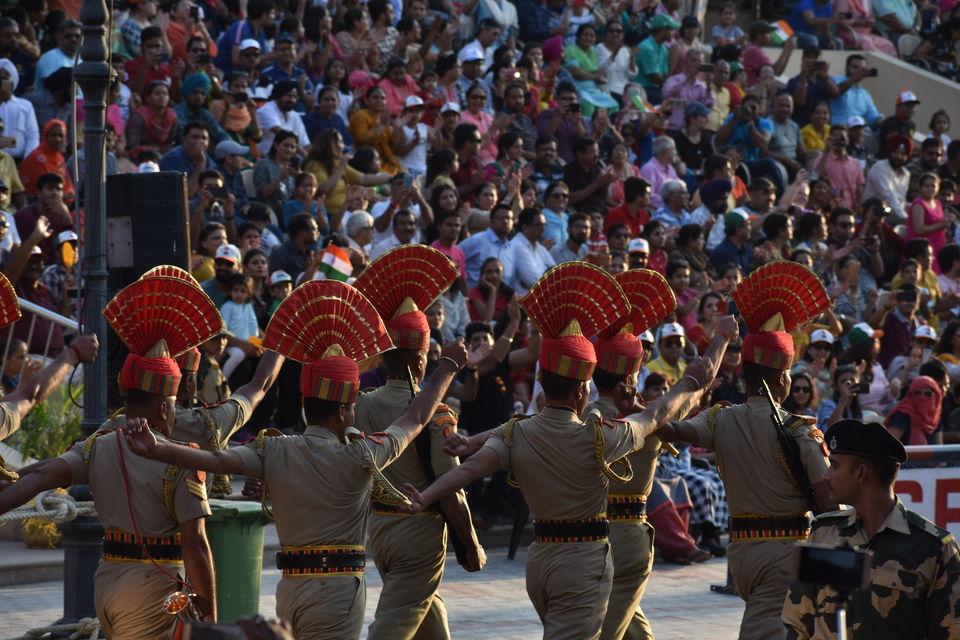 The BSF personnel below stole the show for me! His antics of wooing the crowd and intimidating our not so friendly neighbors across the borders were nothing short of theatrical. A true master of ceremonies he kept the energy flowing in the stands! At about 5 PM, he invited women and kids to dance and parade flags! Patriotic songs were blared in full noise and the ladies danced.
Displaying a few shots of the event below.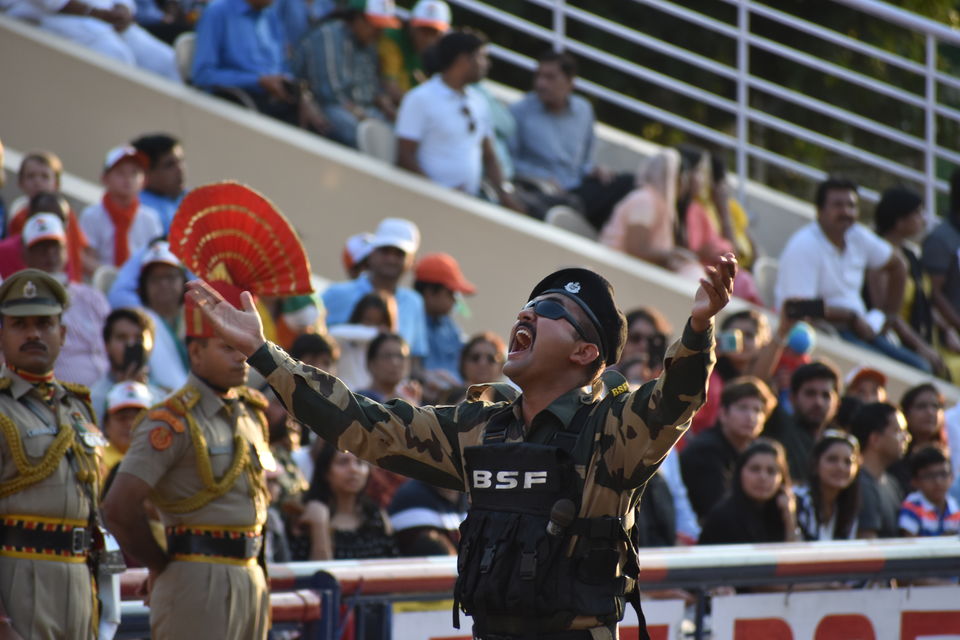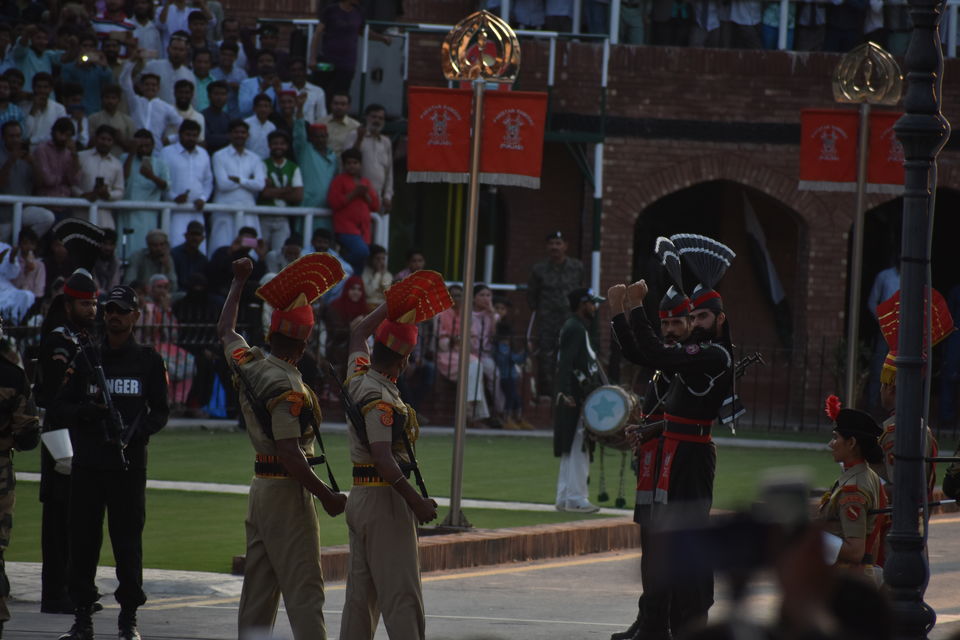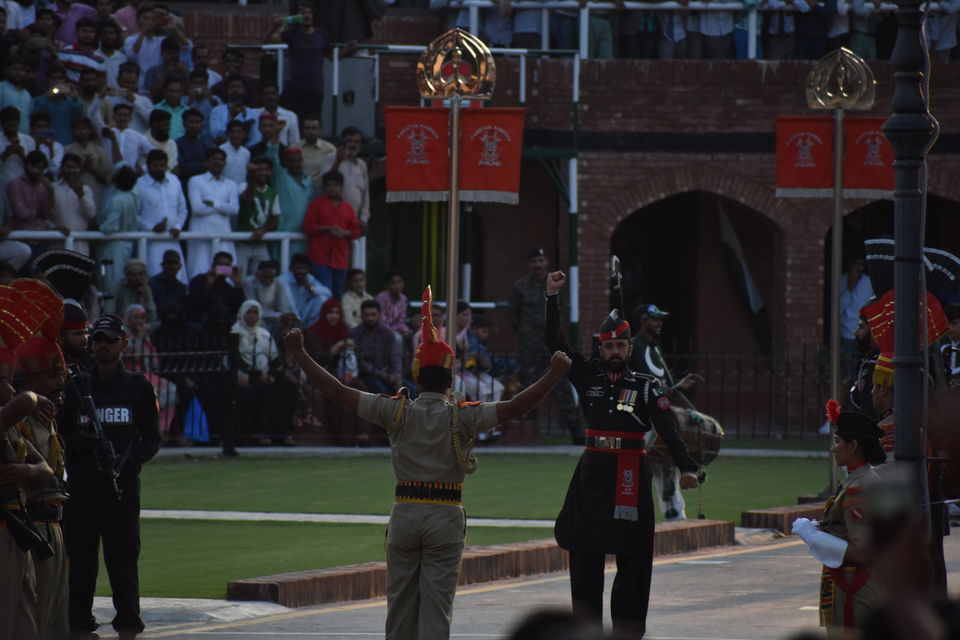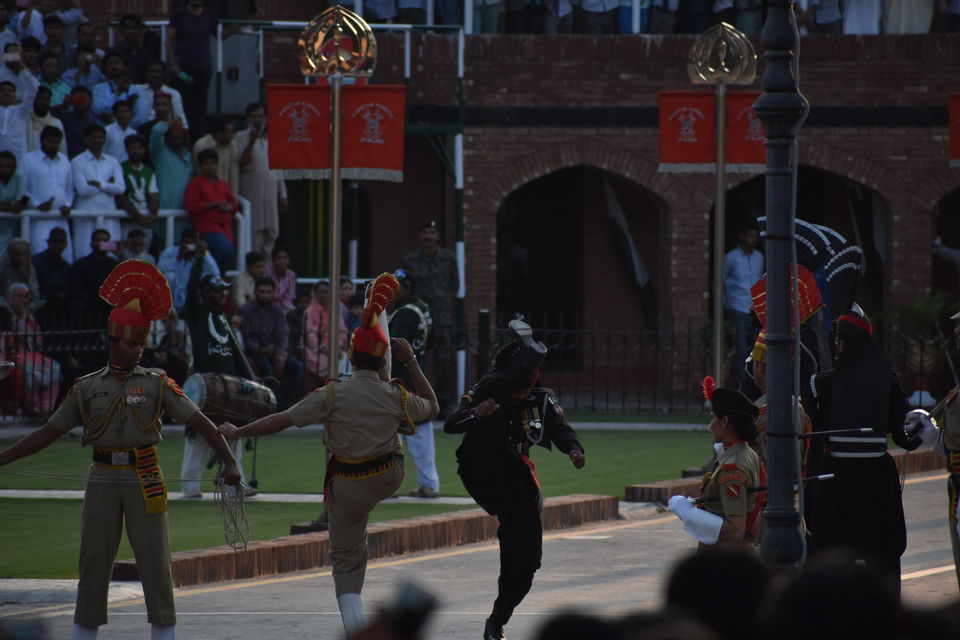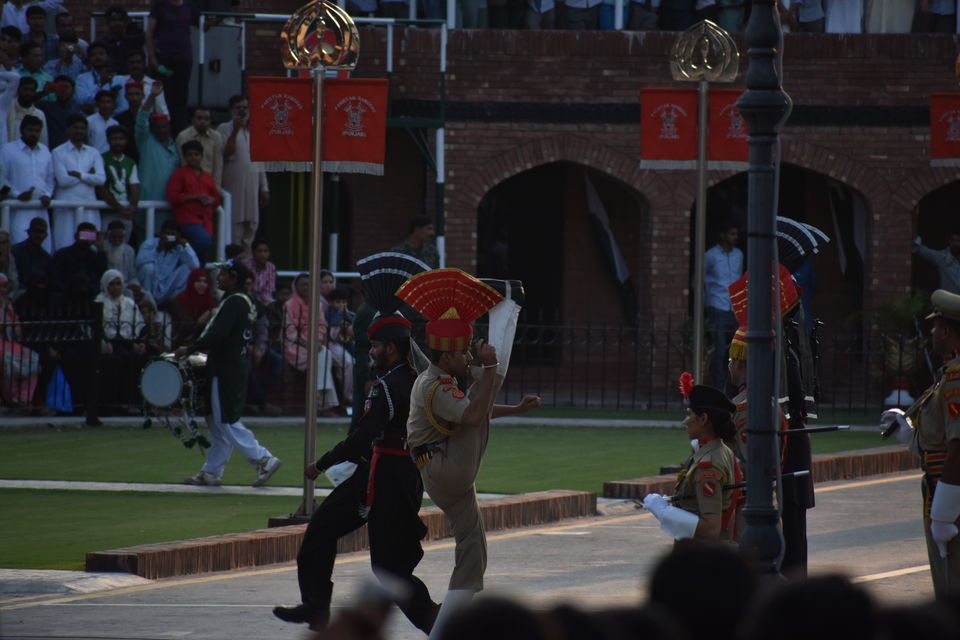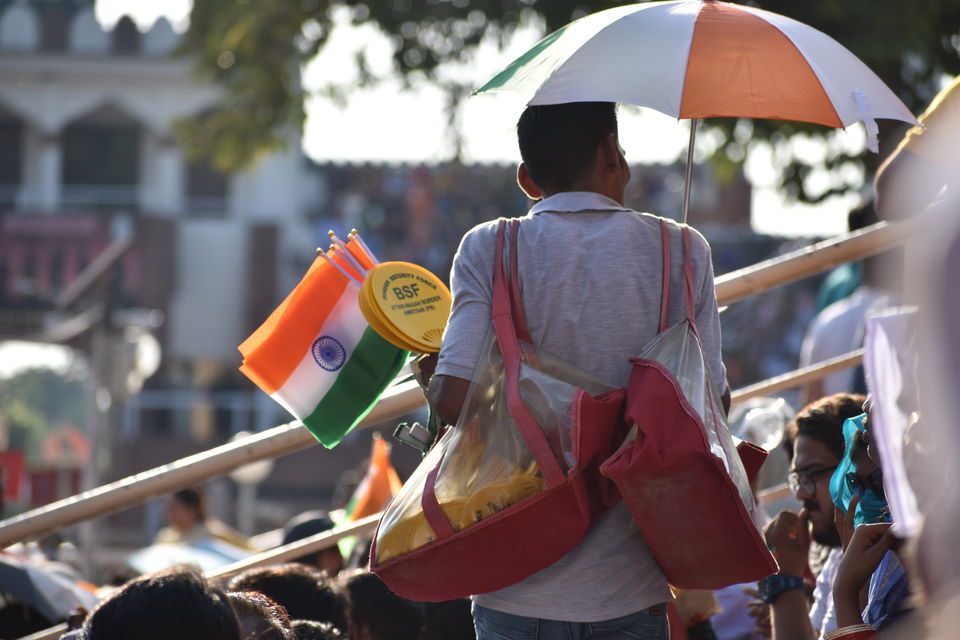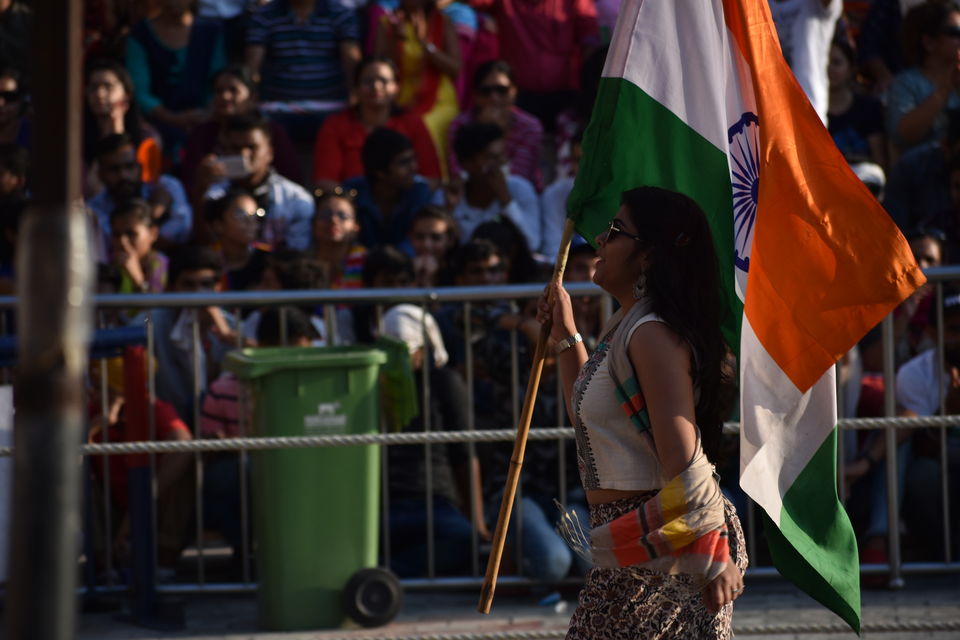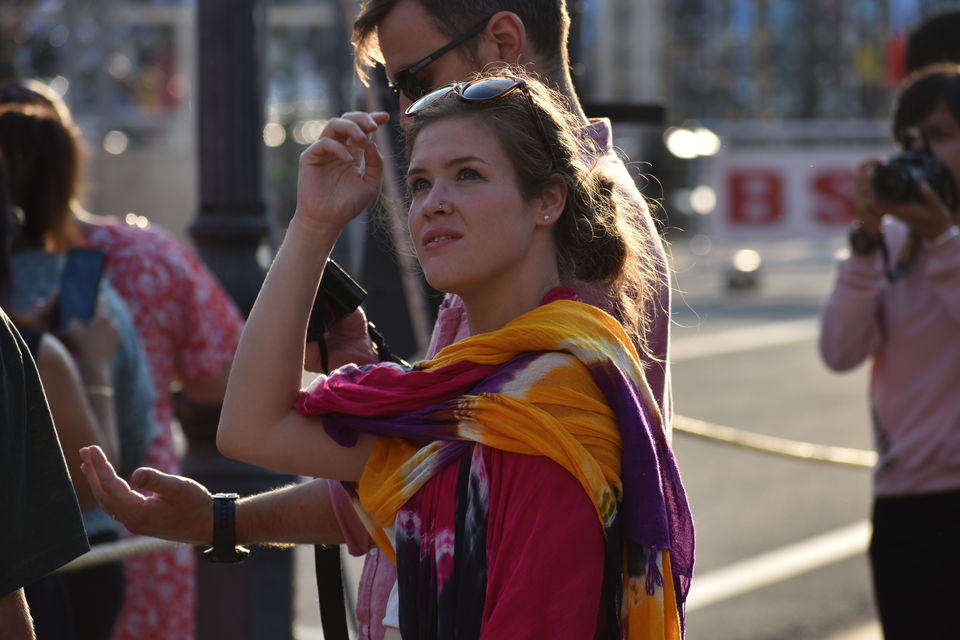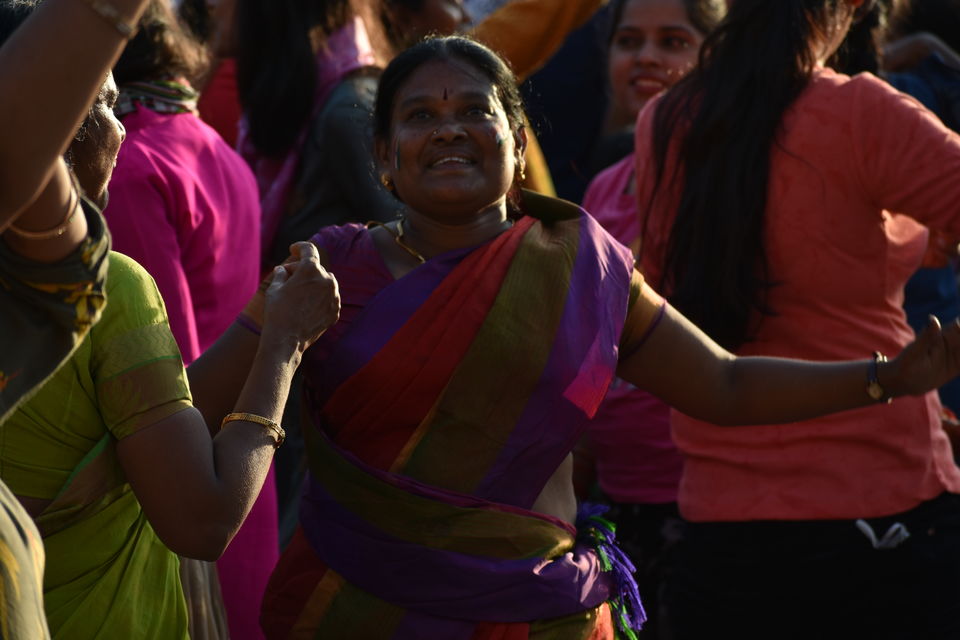 I headed back from Wagah and asked the driver to drop me at Majitha road as I wished to have a quick bite at Beera and Makhan. While Beera has a more raw feel of a common restaurant, Makhan has turned into a fine dining experience. Both outlets, at a walking distance from each other.
Recommended at Beera: Roasted Chicken. (Rs 220/plate. Sufficient start for two)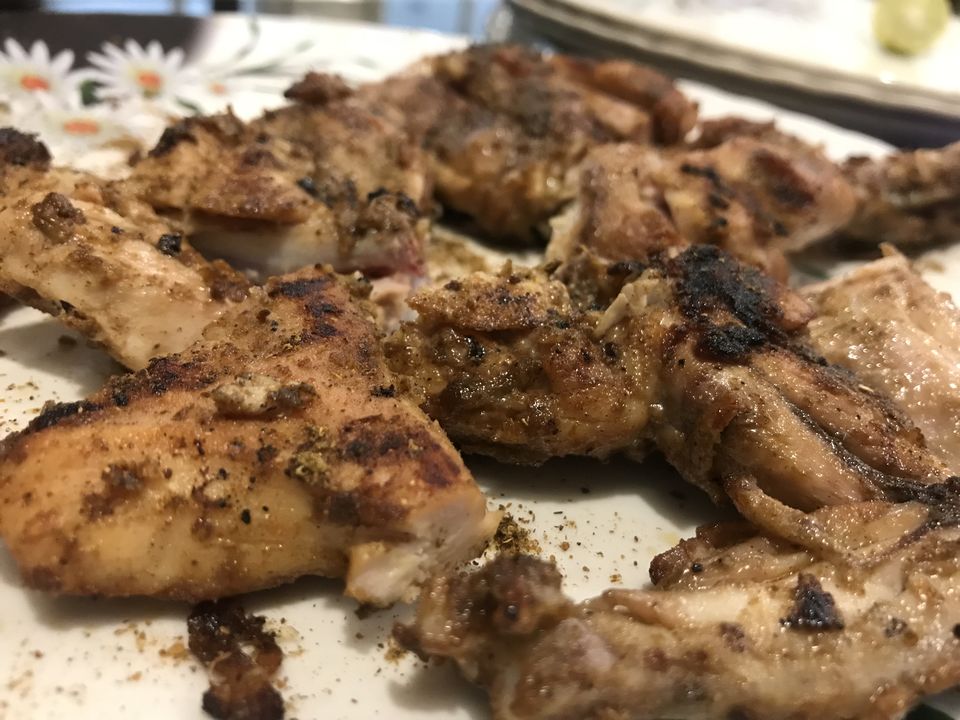 All the time I was present here, I couldn't stop looking at the shrine. It was a mesmerizing and divine experience.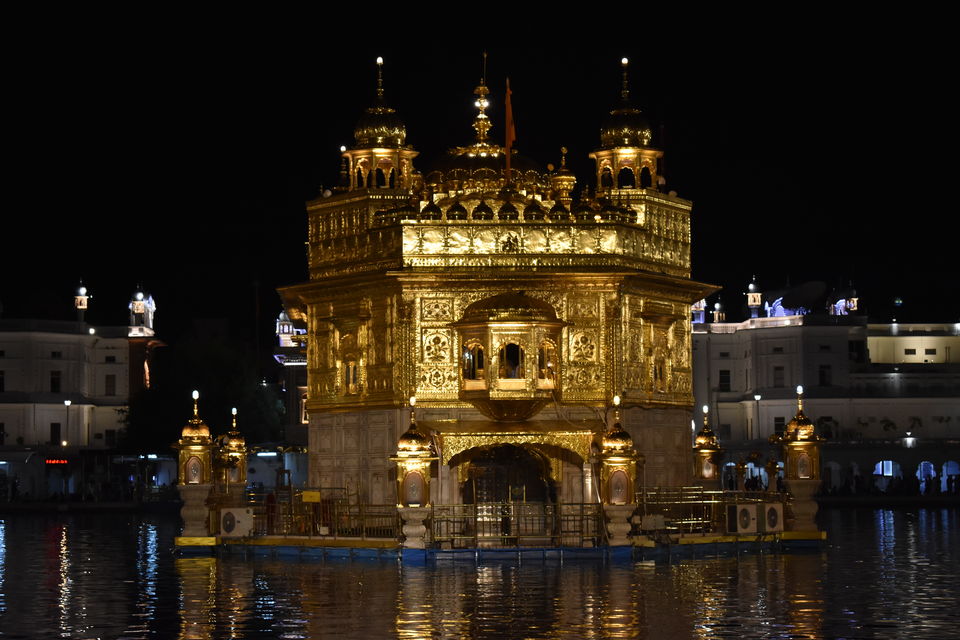 The crowd is gathered outside the gate and slowly and steadily they let a section of the crowd to proceed further in phases. This is done to regulate the crowd in the premises. I saw a foreigner who was part of this crowd and his face had turned pale! :D His Indian friends boosted his morale as he was jostled all ways in the build up to the entrance.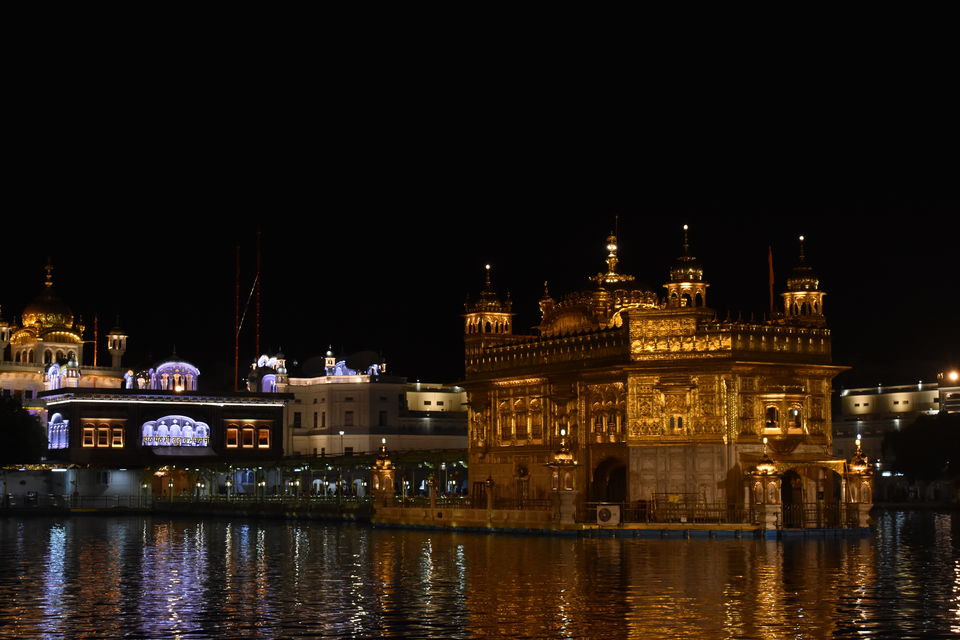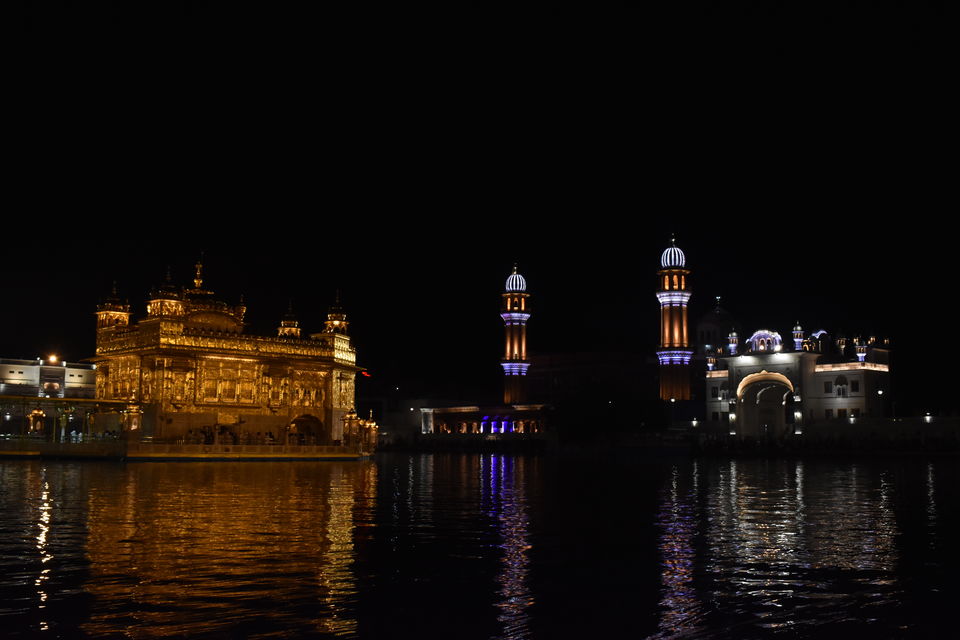 If any one from outside of India is reading this blog, here are a few dont(s) for you to follow when you're in the premises:
1) Enter the premises with your head covered. Applies to both men/women alike. Do not remove the cloth/handkerchief at any point you're present there. Karsevaks will poke you and tell you to correct it if they find a head hair visible.
2) Do not sit with your legs down hanging towards the holy tank. Karsevaks are always on the round and will poke you as soon as they see this. It's again a sign of disrespect, even if you didn't mean it. Yes, you may lower yourself partially into the tank and sprinkle water on yourself or wash your feet with it. But to casually sit on the banks with legs hanging is prohibited.
3) Although photography isn't restricted yet they might find it offensive if you are doing to much of it. DSLR is not viewed the same way a phone camera. And while you're at it, do not do flash photography.
4) Do not sit with your legs spread towards the direction of the shrine. Even casually if you want to stretch your legs, do so in any other direction preferably.
The next day I strolled the Town hall again for a short while & shopped for "phulkari dupatta" for my mother. I caught the same train back to Delhi at 4:50 PM and reached Delhi exactly on time @ 11:15 PM.
This was an amazing experience for me. Visiting a heritage city after so many mountain based explorations I did of late. I intend to cover a few more heritage cities soon. Stay tuned for more.