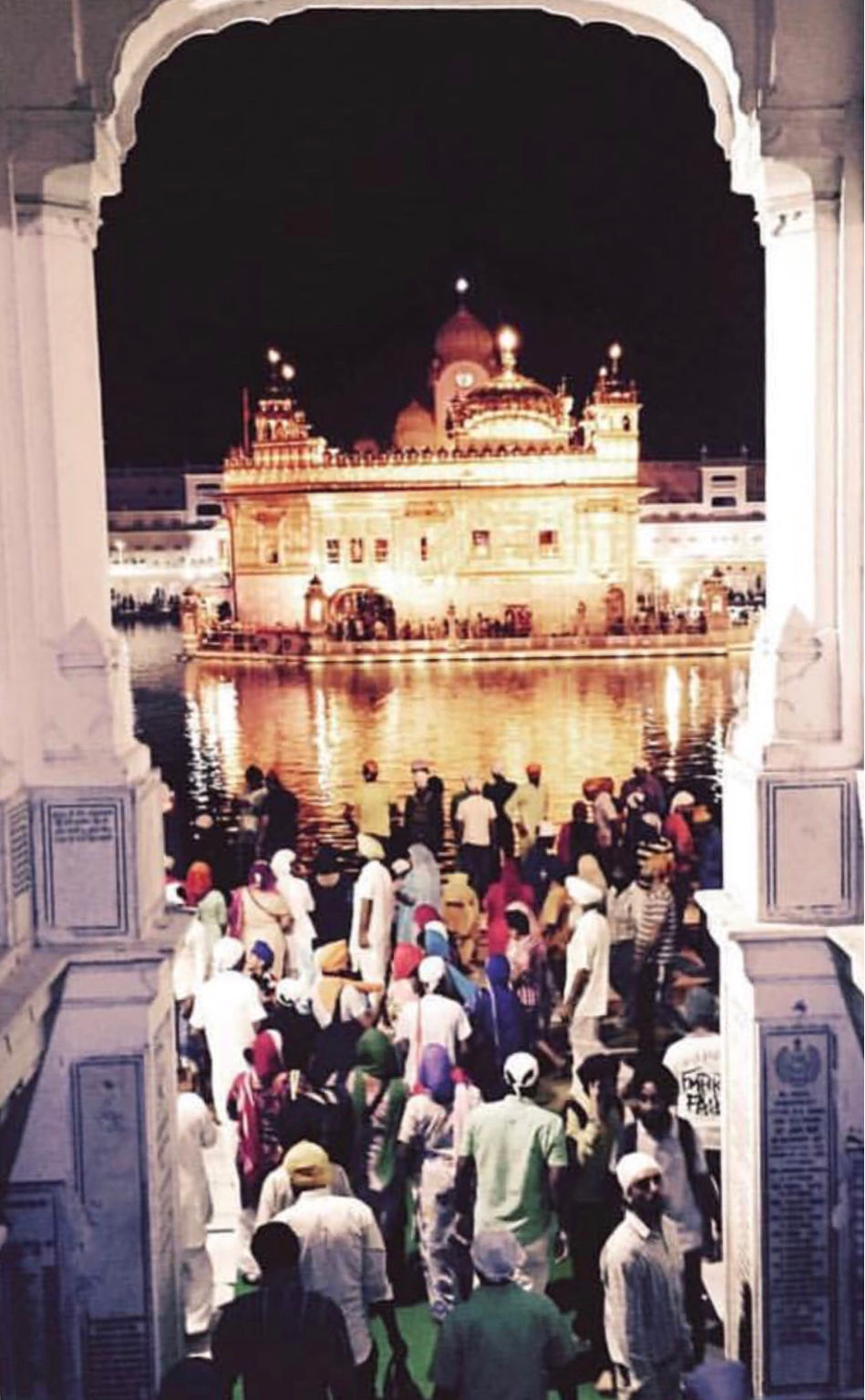 Amritsar, a beautiful city with a heart of gold . The city never fails to surprise the planet with its capability to welcome tourists from all around the globe.
Amritsar being only few kms away from India-Pakistan border , holds not only a strong diplomatic value but also is home the very spiritual place of Sikhs called "Golden temple " .According to Ramayana , this city also has seen the birth of Lord Ram's son - Luv and Kush and was once home to Rishi Valmiki .
Well ! Along with rich history and culture, Amritsar has something else also to tell . This same city has seen The Jallianwala Bagh massacre where hundreds of men were shot on the order of senior British Senior Officer called Reginald Edward Harry Dyer on the auspicious occasion of Vaisakhi on 13 April 1919 . Operation Blue Star , an important historical event was held in Amritsar...
Nevertheless, city has always done a come back to the world with more warmth and brightness to offer.
Amritsar is well connected via road , rail and air transport and serves as an extremely attractive weekend destination for spiritual tourists as well as people who have interest in history and Indian culture.
.
.
Good time : Anytime
Things to carry: Good appetite & Indian currency
Must things to do : Taste local cuisines, Visit Golden Temple atleast twice ( once during night time and also during night hours ) , Jallianwala Bagh & shopping.
We reached by the day time as we started early morning via train from our rajdhani (capital) Delhi .
We checked in our hotel and went straight to Golden Temple.
After visiting the famous Gurudwara , we went to see Wagha Border.
I knew that I am an Indian but realized only this a little more when I was standing on the Indian side of the border hooting Vante Matram and while singing patriotic songs for my country that time . This feeling was priceless . There is a full ceremony which happens at border and should be seen atleast once in a lifetime..
After seeing the ceremony, we headed back to the hotel only to go back to the Golden Temple again during the same night .
So on the day 1 -
1) Golden Temple
2) Wagha Border
We started at 4:30 am and went to see Golden Temple as I was told that it looks magnificent during night time and I must agree . If you are going to Amritsar, seeing Golden Temple during time shall NOT BE MISSED .
.
Then , after spending hours by the side of the sacred pond , we went to taste the Punjabi cuisine ..
I am a big-big lover of Punjabi Food and this place was full of it . We had Amritsari Kulche and big glass of Lassi ..
...
Thereafter, we went to see the Jallianwala Bagh .. There is Mashaal which keeps burning in order to remember the people who gave their lives that day. The famous well also stand there , silently telling the story of that unfortunate event.This place holds a very sentimental value to all the Indians and hence I felt , more efforts should be made in order to restore this site .
.
.
Then , it was shopping time !!
Our Autowala ( auto rickshaw driver) took us to the local market where I was overjoyed to see the beautiful "Phulkari" dupattas (Indian women carry it with their traditional suits and dresses) . In Amritsar you should actually go shopping for Phulkari Dupattas, Juttiya (tradition Indian Shoes) and Suit Material..
Then we headed for lunch and went to Railway Station to catch our train back to Delhi .
So on day 2 -
1) Jallianwala Bagh
2) Local tastiest Punjabi Food
3) Golden ( this time during the night hours)
.