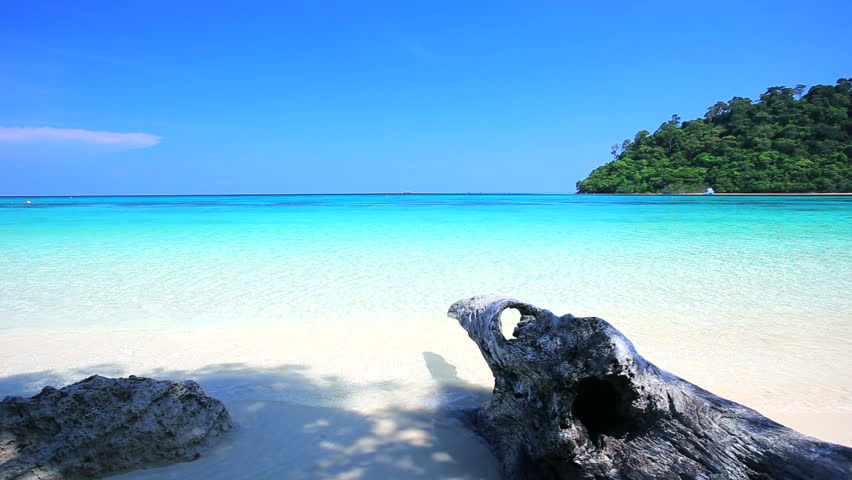 Feeling stressed and want some peace? There's the beach for that!
Feeling happy and want to celebrate? There's the beach for that!
Whatever the feeling is, just remember, there's the beach for that!
Have you been mesmerized simply by looking at a beach? You stare at the horizon, experience beautiful sunrise or sunset, and in those moments, all the hustle and bustle of your daily life withers away. You feel a sense of calmness, a sense of joy, a sense of being unburdened as you sit listening to the soothing sound of the waves. The emotions are not overwhelming, but they are crawling in, at just the proportion you need.
In some movies, where the hero would be jobless, he would probably say something along the lines of " Let me go on a trip and then look for a job". It sounded really cool. I never thought I would say this line in my life. (Because in our society being jobless is considered as a failure, right? Especially in a middle-class Brahman family). But I did.
I had just joined a new company (not gonna reveal the name). After a month of turmoil and suffering, I decided to quit. It wasn't the company for me. All of a sudden, a plan to Andaman emerged and what's more cool was that even the itinerary was made. (Of course, we didn't follow that, but still kudos for the effort). The priority should have been given to job hunt. But the rebel I didn't know I had in me said, " Screw that, let's go on this trip and figure out the rest later". And so I did.
In this blog, I am gonna hold back on my experiences and rather kindle you with why you shouldn't overlook Andaman. The upcoming blogs would contain my experiences.
A beach paradise
So, if you have felt the aforementioned beach feeling or if you are longing for it, Andaman is the perfect getaway. Defining it as a " beach paradise" probably comes close to justifying the place. Filled with exotic and exuberant beaches, Andaman serves as a perfect destination no matter what the season is.
Why you should choose Andaman over other destinations?
Serenity and Privacy!
Well, for starters, it's not overly commercialized. If you are one of those people who prefers tranquility, privacy and an escape from all the hustle, Andaman fulfills all of that. Even during peak seasons, you can enjoy your own personal space and freedom. Filled with flora, it is a bliss to roam around the islands of Andaman either by walk or in a bicycle. (We roamed around in a scooty though.)
Beautiful sunrise and sunset points!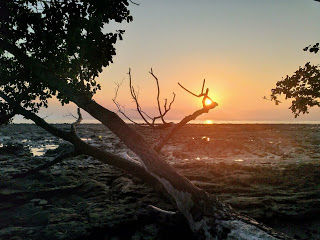 Ah, the sunrise and sunset! It is truly a blessing to witness these spectacles from Andaman. It has multiple sunrise and sunset points and all of them are equally stimulating in their own unique way. Some sunset points call for a small hike through the mountains or a short trek along the beach shores and the journey is just as exhilarating as the destination.
Thrilling adventures!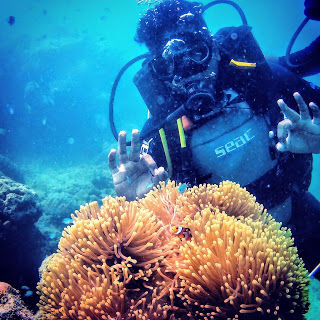 Oh, and for all the adrenaline junkies! Andaman is just the perfect place to satiate your cravings. Scuba Diving is the most popular and a must-try activity for every traveler. Being one with the coral life, it is truly a titillating experience as you witness in reality the fascinating sea creatures which you have only before seen in movies ( I saw Nemo, Dory and many others! Felt as if it were a dream.)
Parasailing is yet another noteworthy thrilling adventure. You soar up to100m in the sky, fervent with excitement, as you are literally and figuratively blown away by the experience. Sea Submarine, Snorkelling, Banana Boat Ride etc. are some of the other significant activities to try.
Pristine beaches!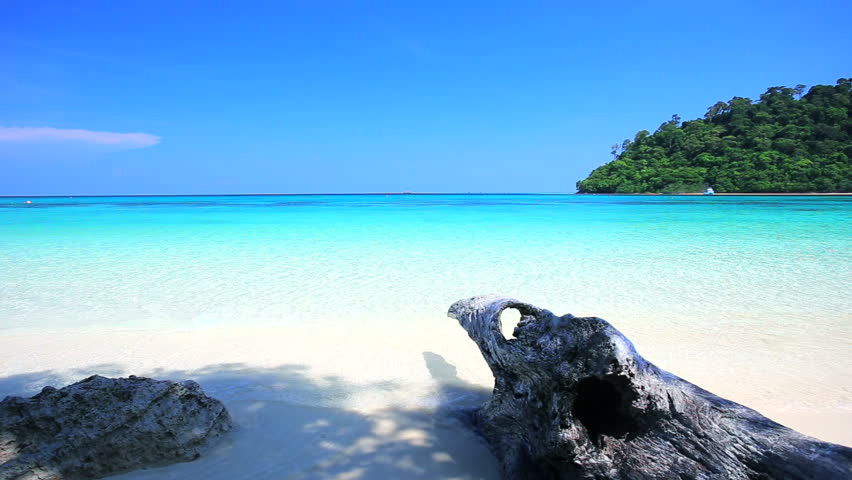 Saving the best for last, the exquisite beaches! The white sands, the pristine waters, and the surrounding naturistic landscape would probably captivate you forever, causing you renounce your sleep and hunger. The colors vary from beach to beach, ranging from shades of blue to shades of green and when the sun rays make those water glitter, oh boy, it is an astounding sight.
But all the above mentioned are just the tip of the iceberg. There's so much to explore so much to experience, that visiting once even for a week wouldn't be enough. Even visiting twice wouldn't be adequate.
I will share my Andaman experience in my upcoming blogs. I am splitting it because it would take me weeks to write and for you readers, probably months to finish reading it. That is, if you had the patience to read it fully.
Ok, so if you've enjoyed the blog, do me a favor. Make sure that you follow me, ok?