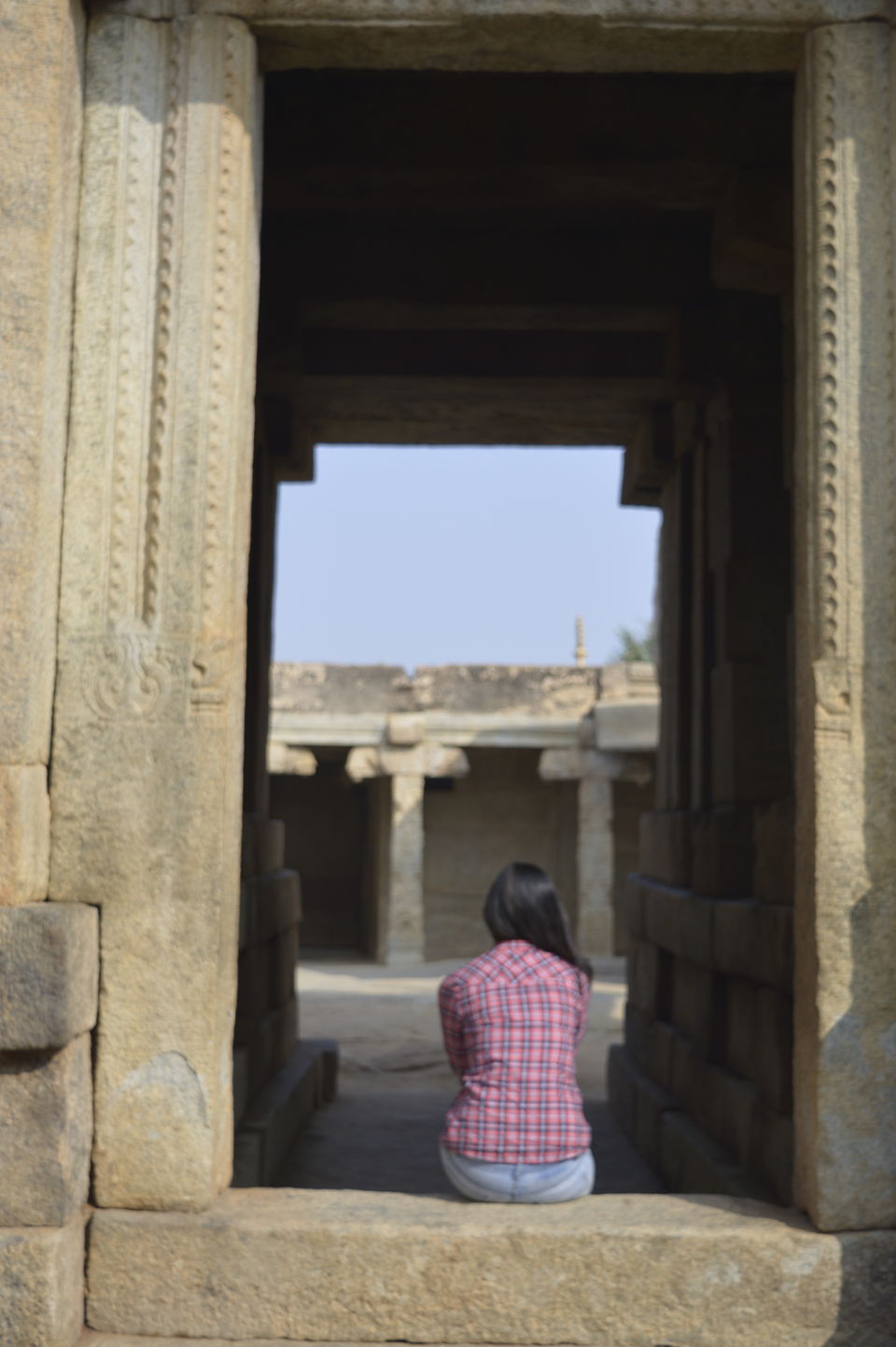 With very less population , and awesome roads to Ananthapur district of Andhra Pradesh, Lepakshi will offer you 500 year old Vijayanagar era art in the form of beautiful carved sculptures.
Its a must visit place for all those enthusiasts who are into history and Archaeology.
This place is not only important for old structures but also the town has a significant place in the Ramayana.
My Experience
So , for me this was an unplanned trip and being said that, We also did not know what we are going to experience and how to reach there .
It was Saturday morning, or you can say afternoon as what would you expect a working professional in Bangalore to do in Saturday morning? Sleeping :P
Anyways, lets get back to the point , how to go to our destination "Lepakshi".
I called my friend at 12-1 pm to ask her to explore something new and we decided to go to someplace we just heard the name but din't know what it is.
Instantly , I left from my place Whitefield to Marathalli to pick my friend and we started around 2:30pm from bangalore.
As it is only 2 hours distance from Bangalore, we thought We can just go and come back the same day ,so we only took cash ,car and ourselves :P (later we thought, we should have planned it because of what we were about to experience)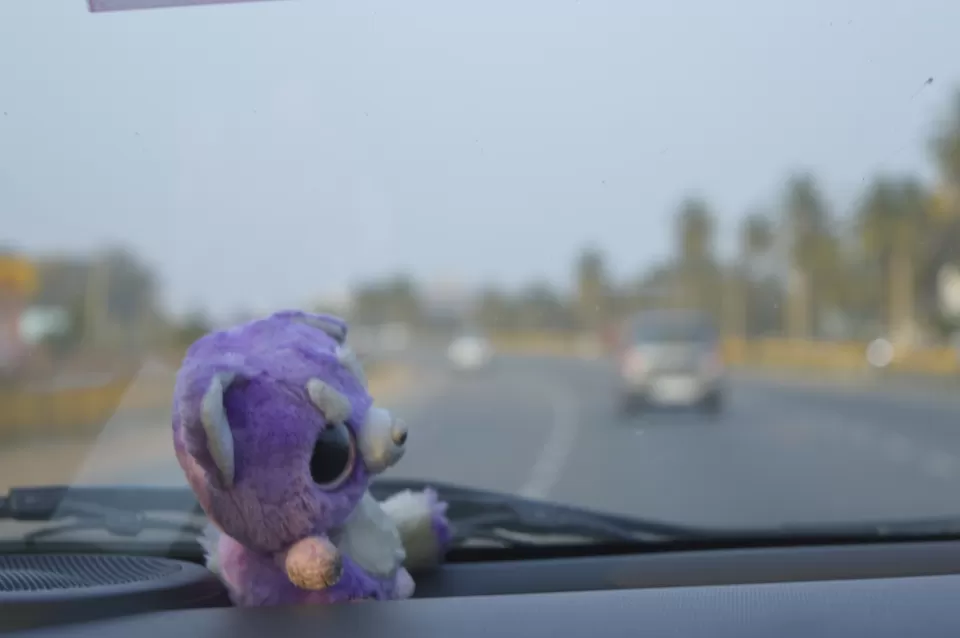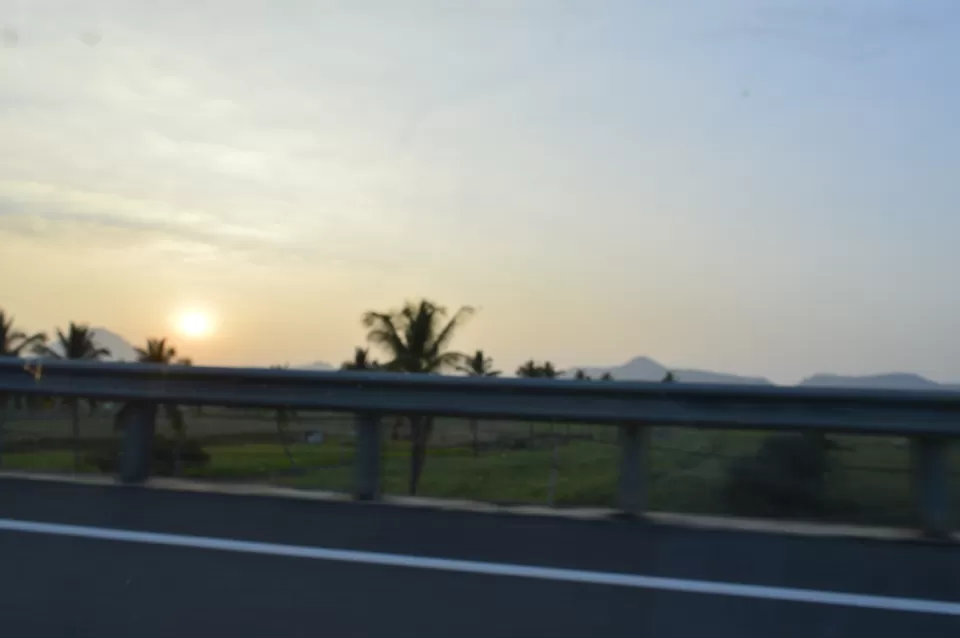 It was a good drive on smooth highway. We rested for a snacks at a restaurant which was on the way .Although, there were no tourist in that restaurant but we enjoyed that place too, may be we were too hungry .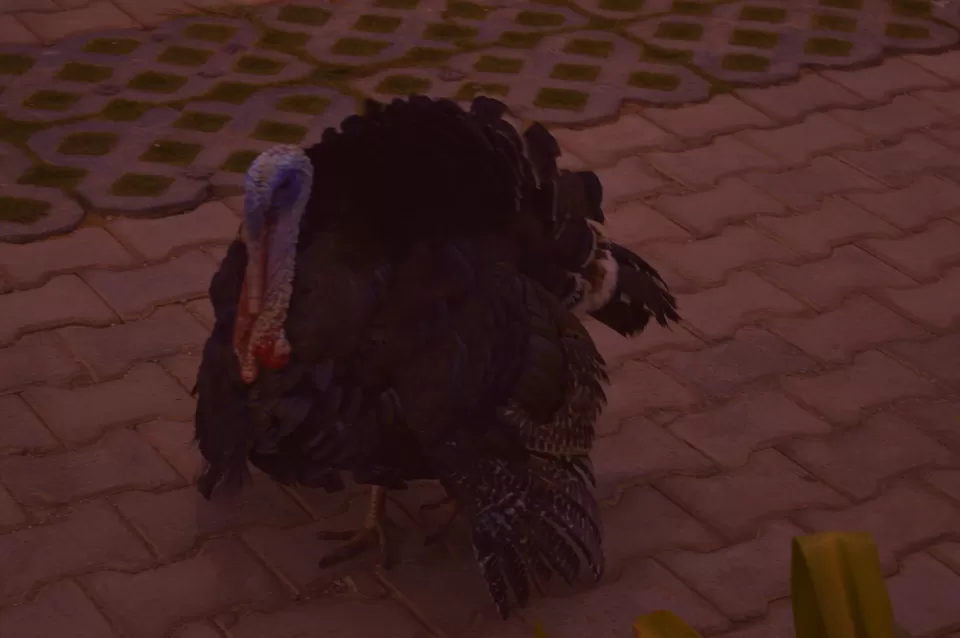 How can we forget this funny turkey in the hotel who was chasing us wherever we were going.
Anyways, back to our travel to Lepakshi , after getting filled with food we headed up to Lepakshi by using google map.
It was starting of January , so day was getting darker and then we entered Andhra Pradesh. It was very secluded road without any street light and we can not see any thing on the road except our car's headlight.
We din't know whether it was good decision to go for this unplanned trip or not as we were three girls alone in an unnamed road.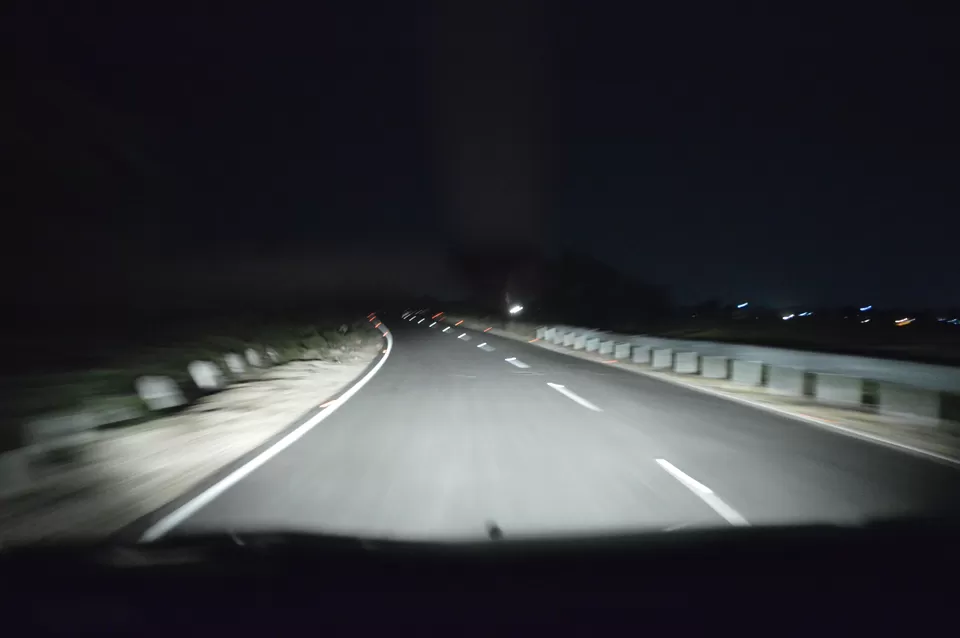 It was bit scary but adventurous too, as we dint know what we are heading up to as I was driving in this road for more than half an hour and there was no sign of light or town or any person.
But finally, we saw a light from distant and reached our destination.It was 6-7 pm, but to our disappointment, temple was closed .
So we had two options to go back to Bangalore while travelling back through that dark roads without visiting it (as we don't have any place to stay) or search for accommodation and visit the temple in next morning.
So we stick to our plan of visiting the temple and started searching for our accommodation.
It was very difficult for us to communicate with people over there as no one knows English or Hindi and we din't know Telgu :P
But we tried searching for places where we can stay.
We were happy to see that when we entered the Lepakshi , there is a govt tourism hotel (just adjacent to Nandi bull statue), but how can be everything so smooth for us , right? So this was also not.
We din't get any room as the hotel has only 3-4 rooms and every room was occupied. That is the time, when we realised that people do come to visit this place ,but trust me its very offbeat place and its worth going for.
Anyways we asked the receptionist ,if we can get some hotel/accommodation near by and he told us there is another town "HINDUPUR" which is 10-15 kms away ,where we can try our luck and find some hotel.
So we again head back to our car and started searching for Hindupur area, we cant ask the route from anyone as no one would understand but through sign languages, we finally reached the town and this time we got it. Yes, we got the hotel and we din't have to drive after that.
But I must tell, it was a little shady for us as we were feeling like it was "ratlam ki galiya" and the way everyone was staring at us like we were aliens and came from very different planet.
So we got our room, we tightly locked it and we enjoyed the night very much with the songs coming on TV and slept.
We passed the night with peaceful sleep after adventurous drive, but its actual time for us to see and unravel the place for what we came .
We got up, get ready ,checked out from hotel and and started going back to Lepakshi. Its totally different view in the morning.
Its true that -
"I used to love night best but the older I get the more treasures and hope and joy I find in mornings."
– Terri Guillemets
Finally with beautiful morning and cheer up faces we visited Lepakshi.
One can see beautiful blend of architecture with strong construction .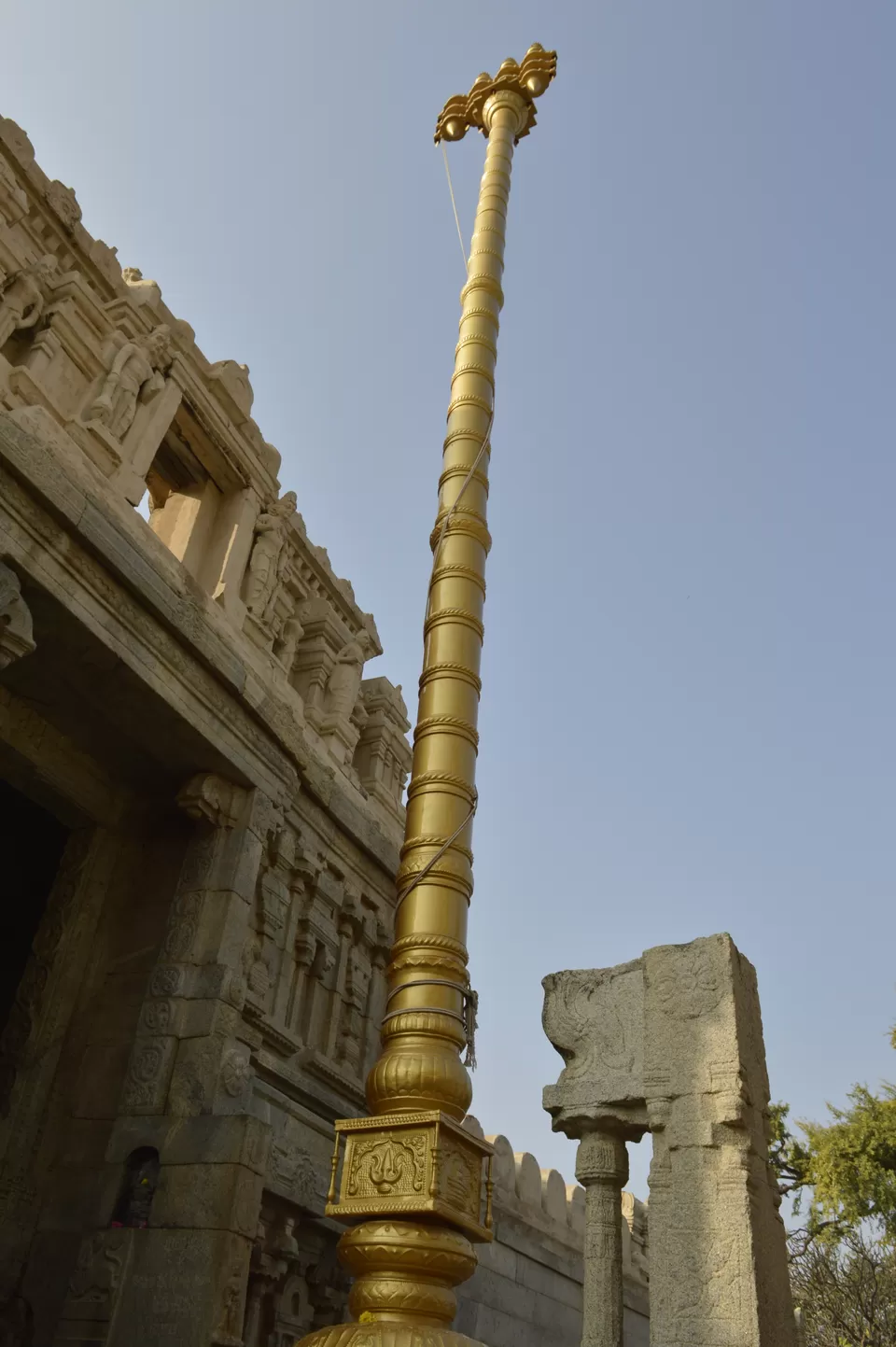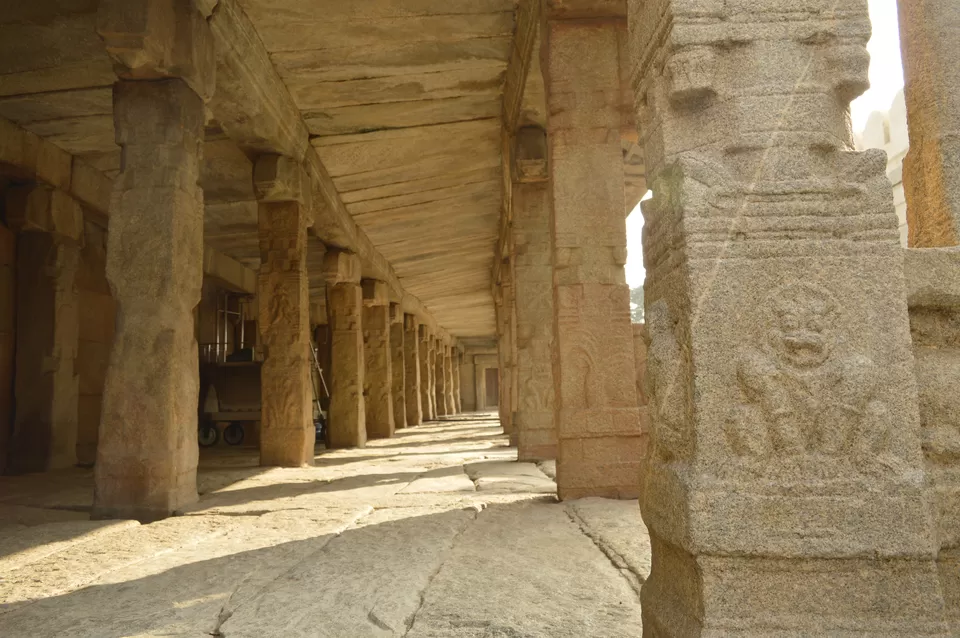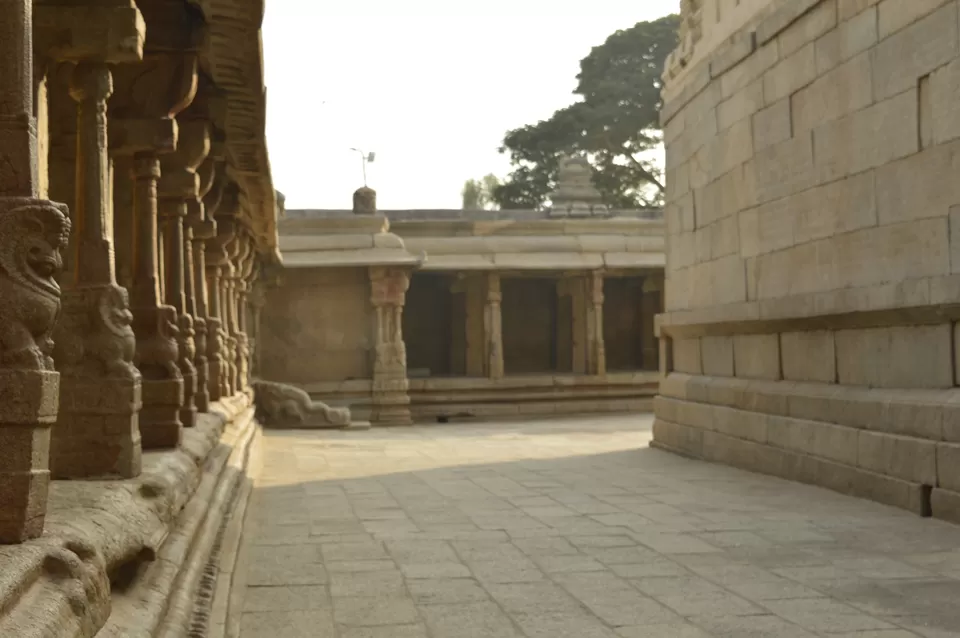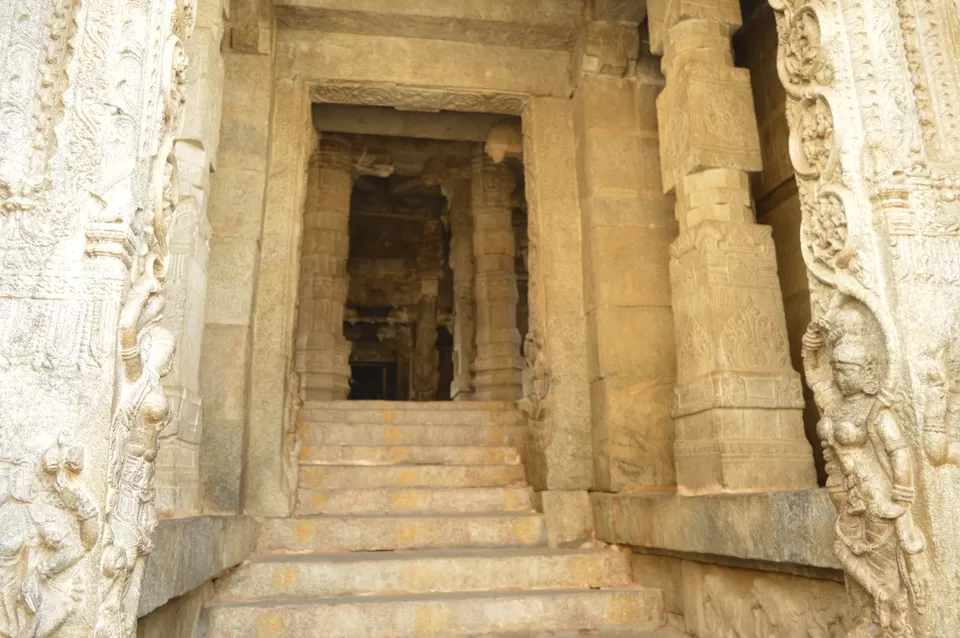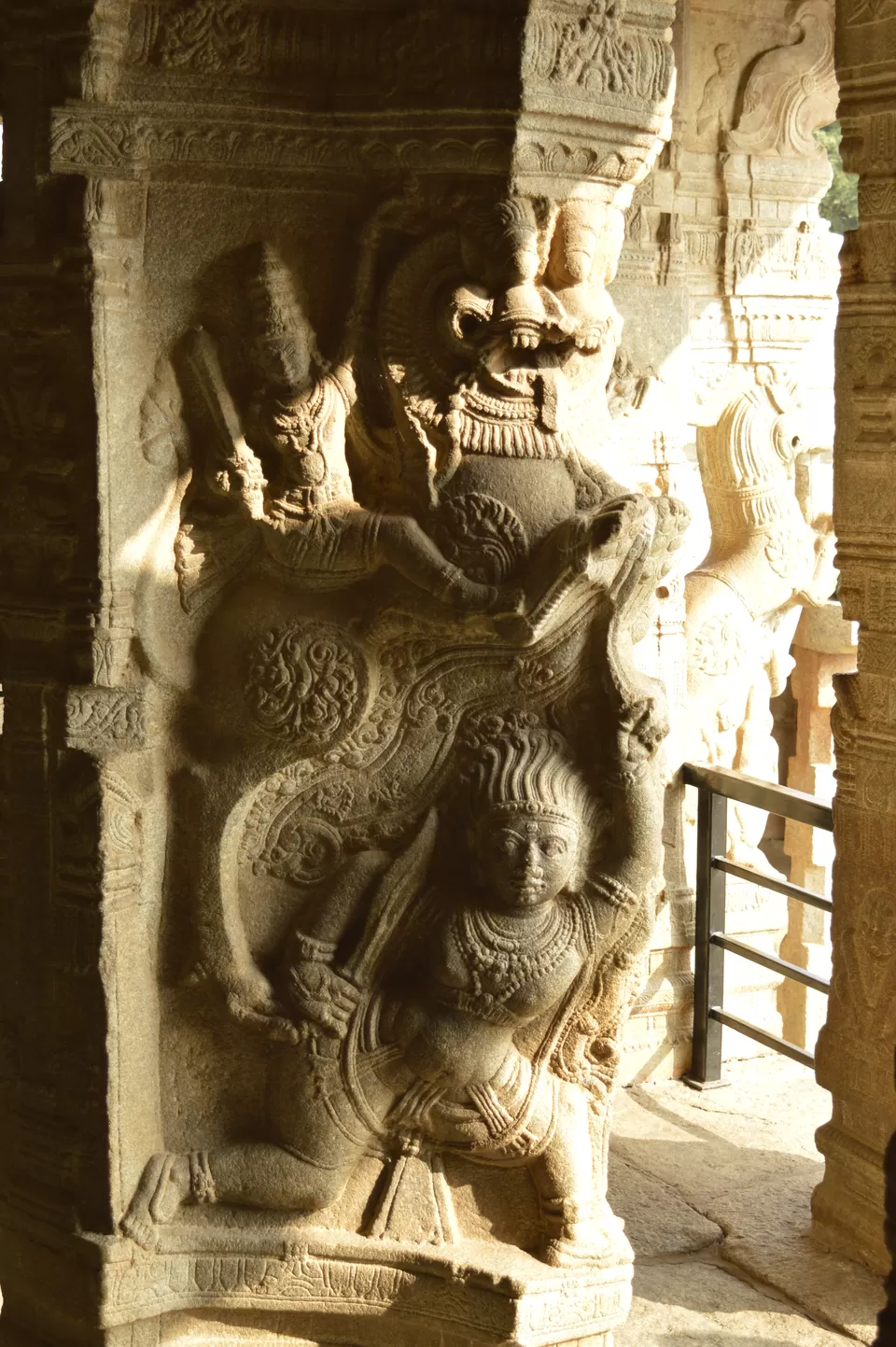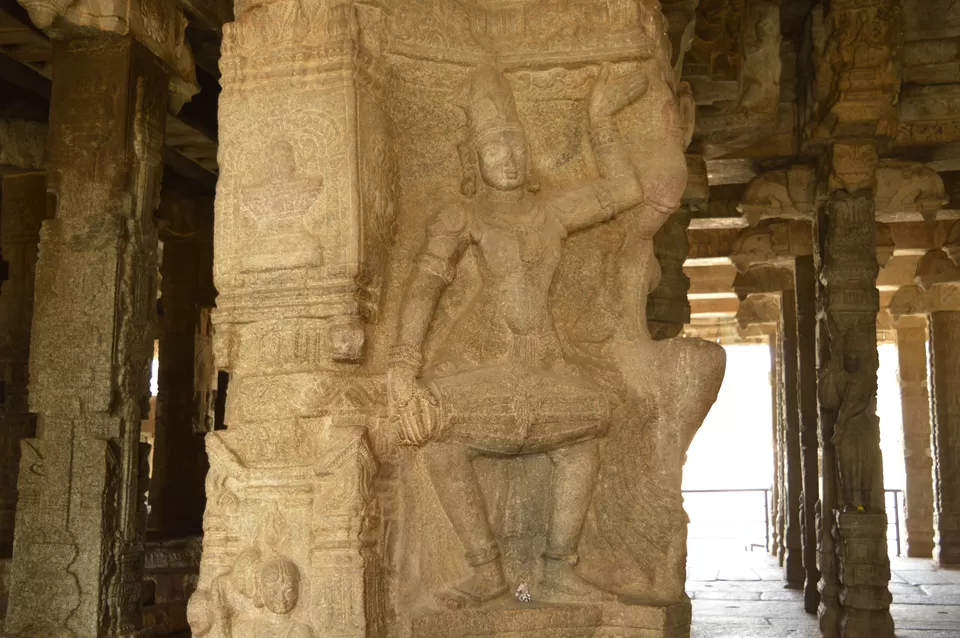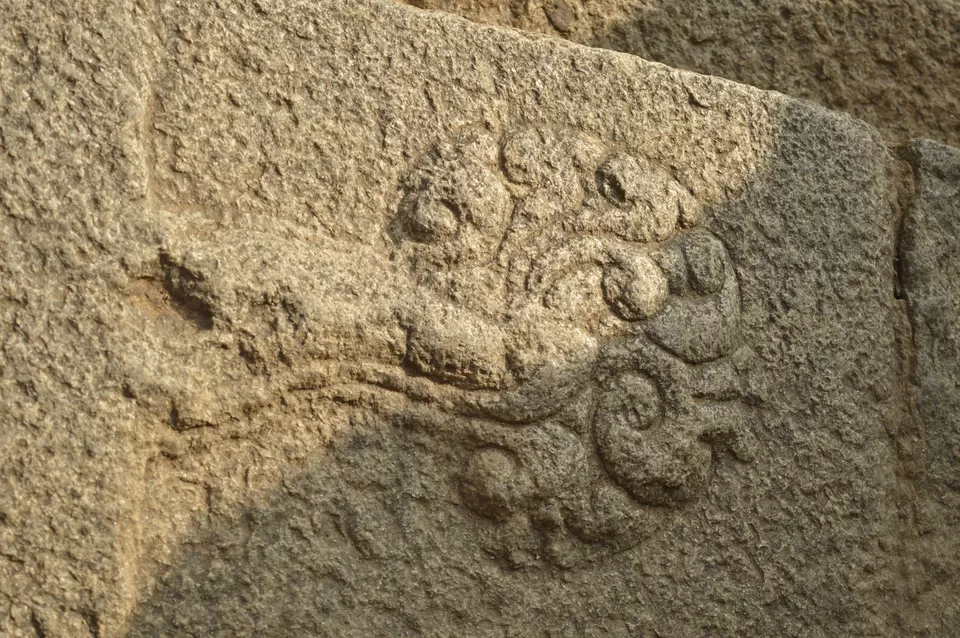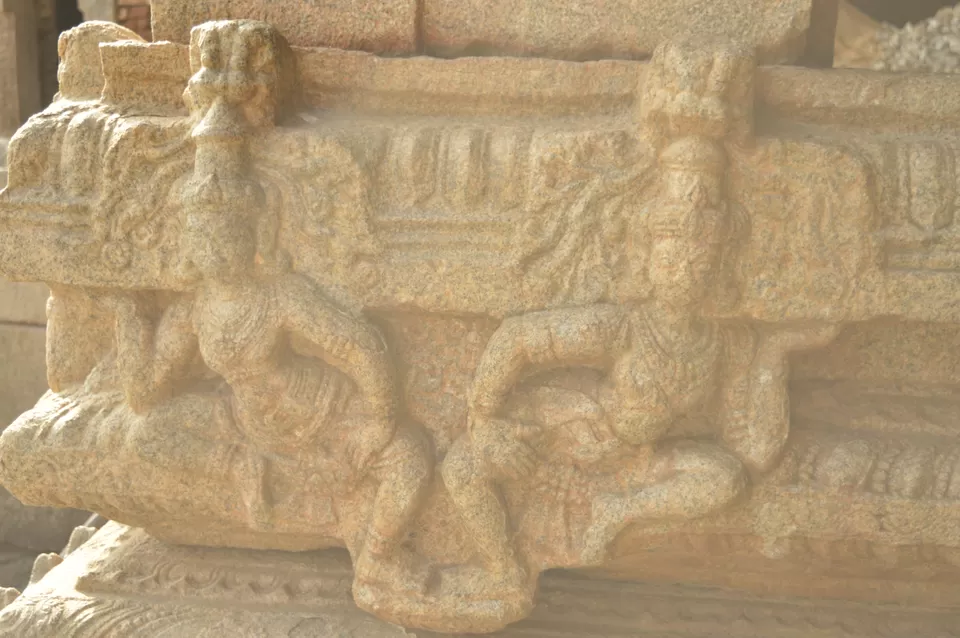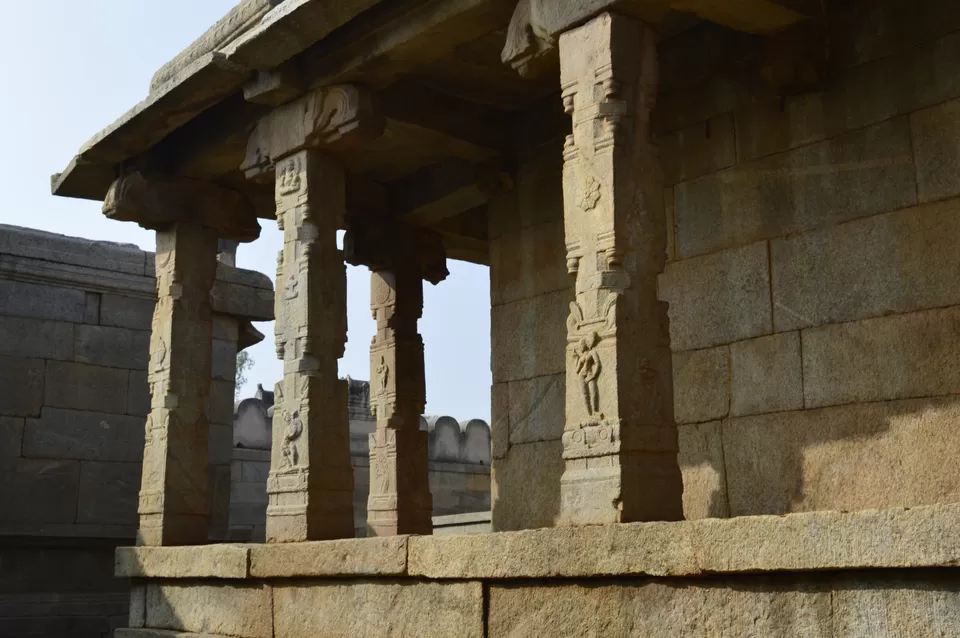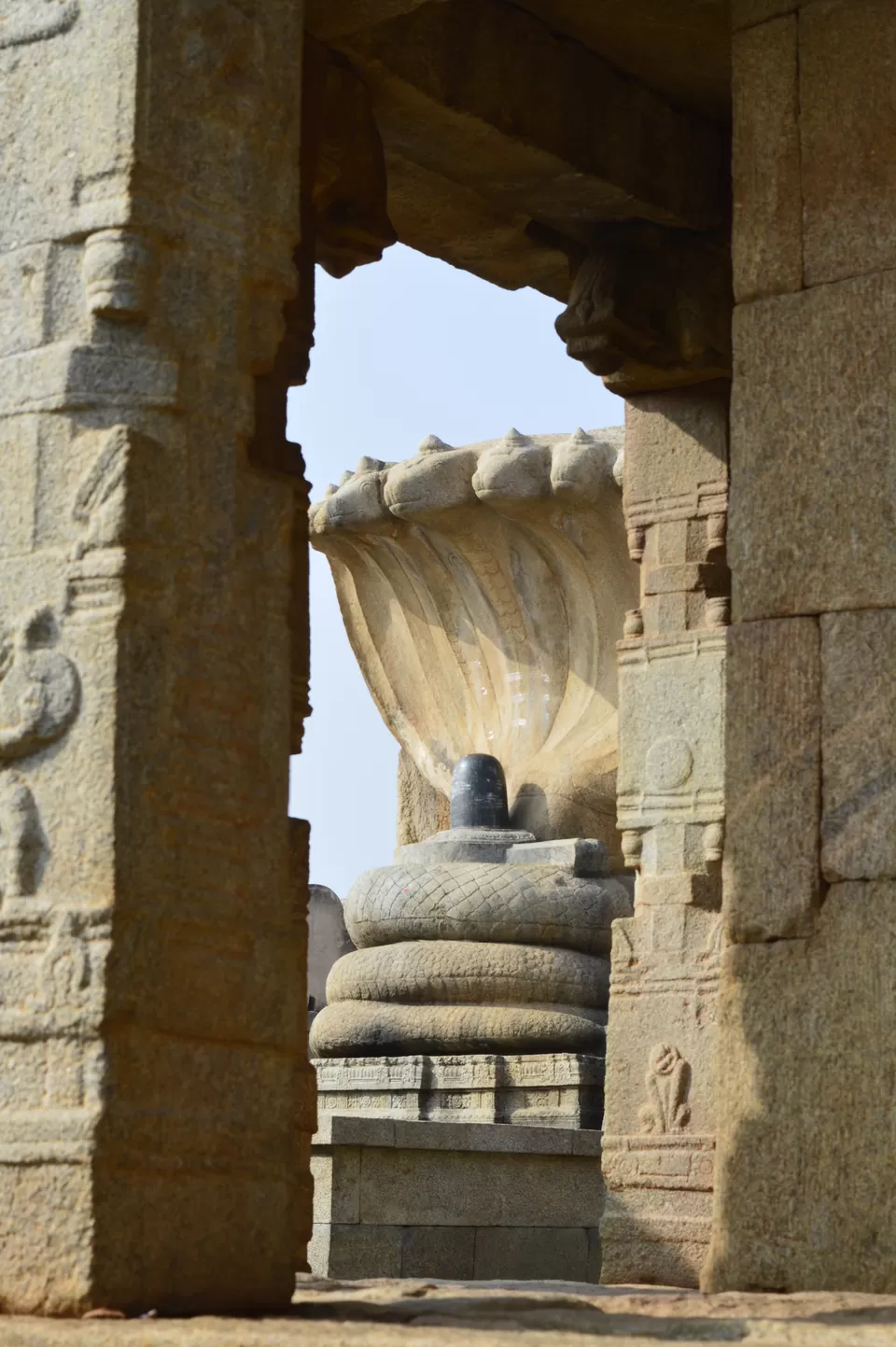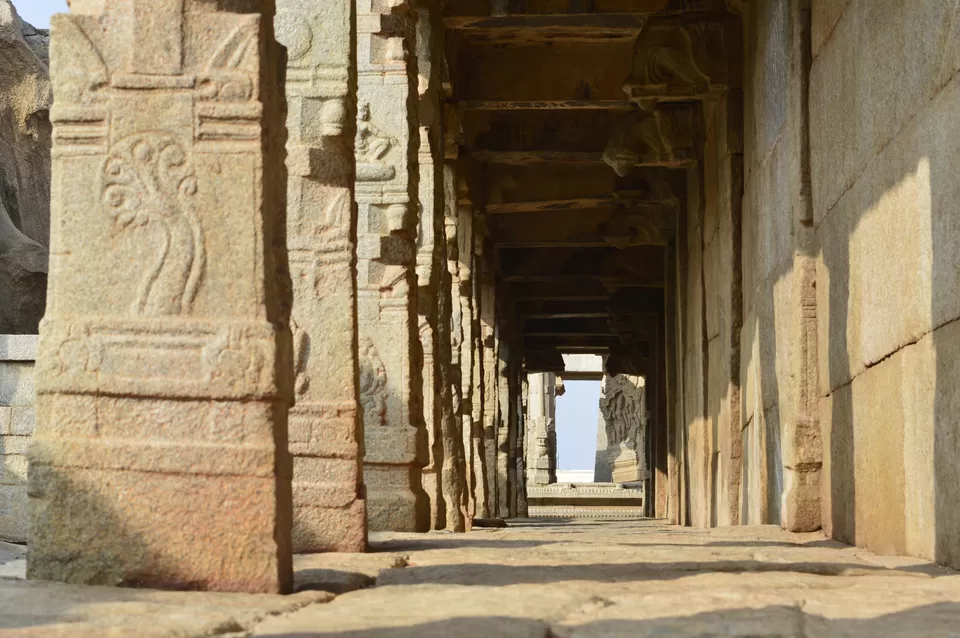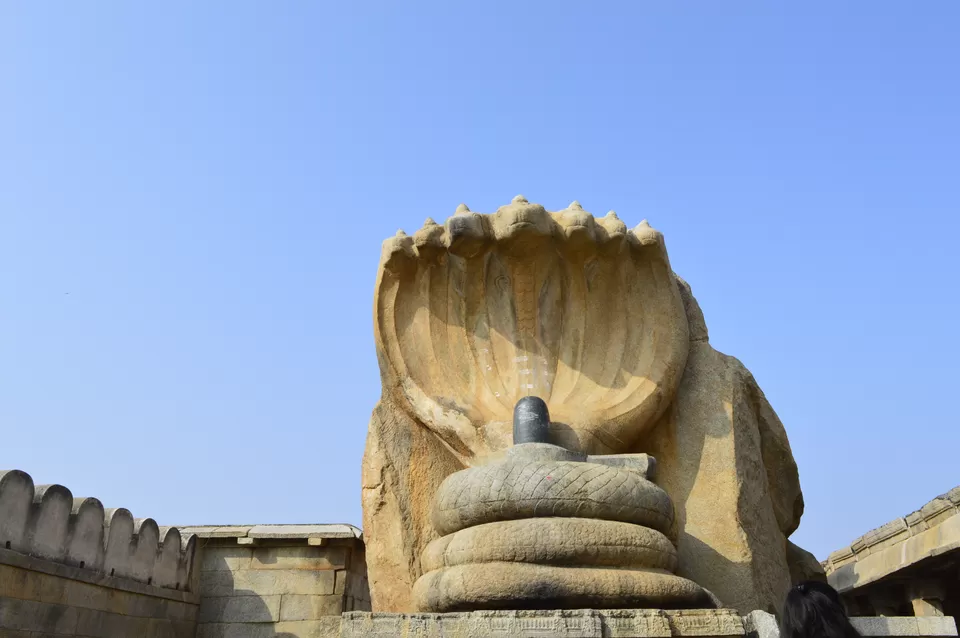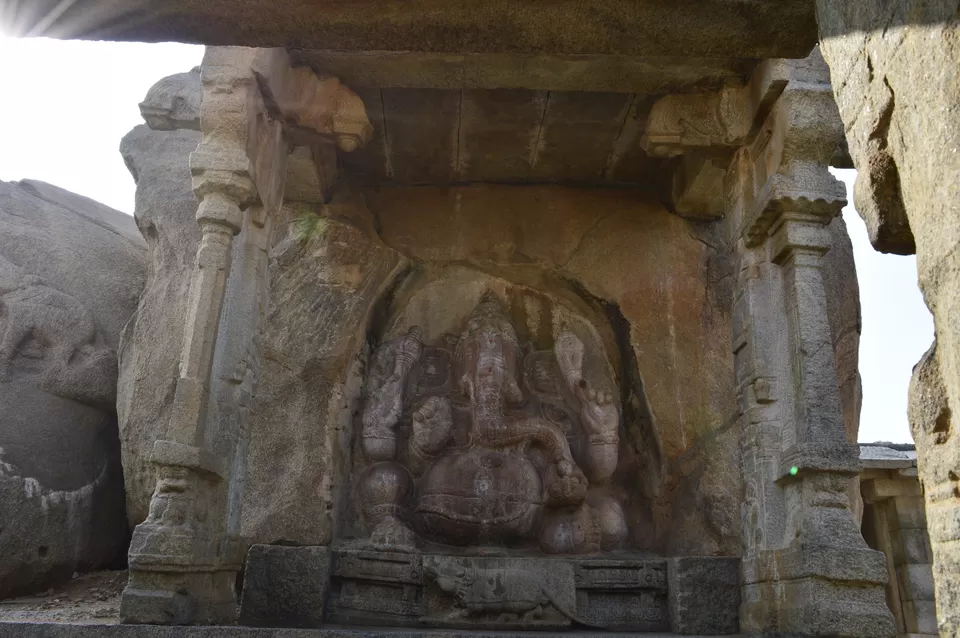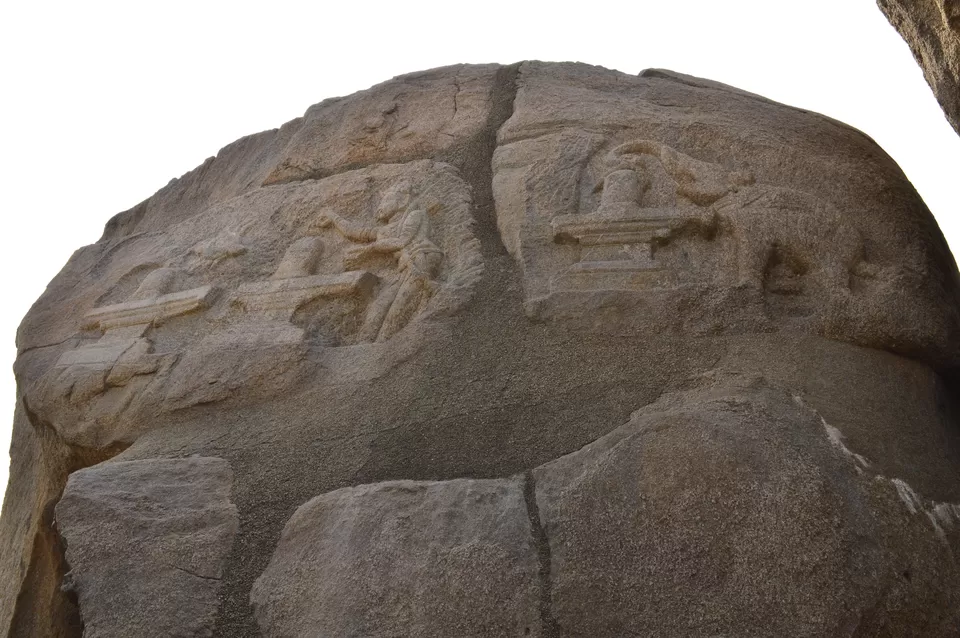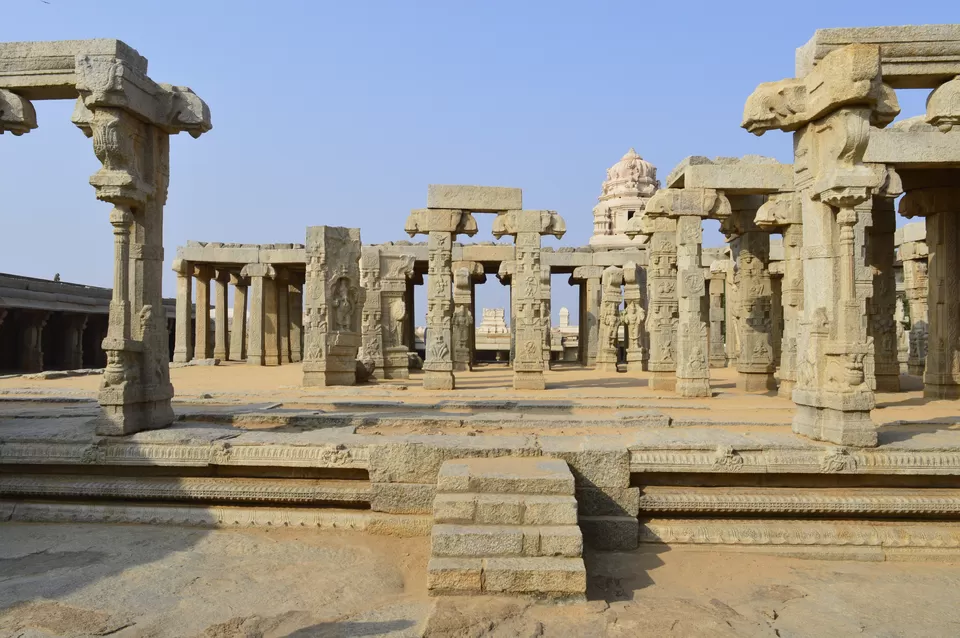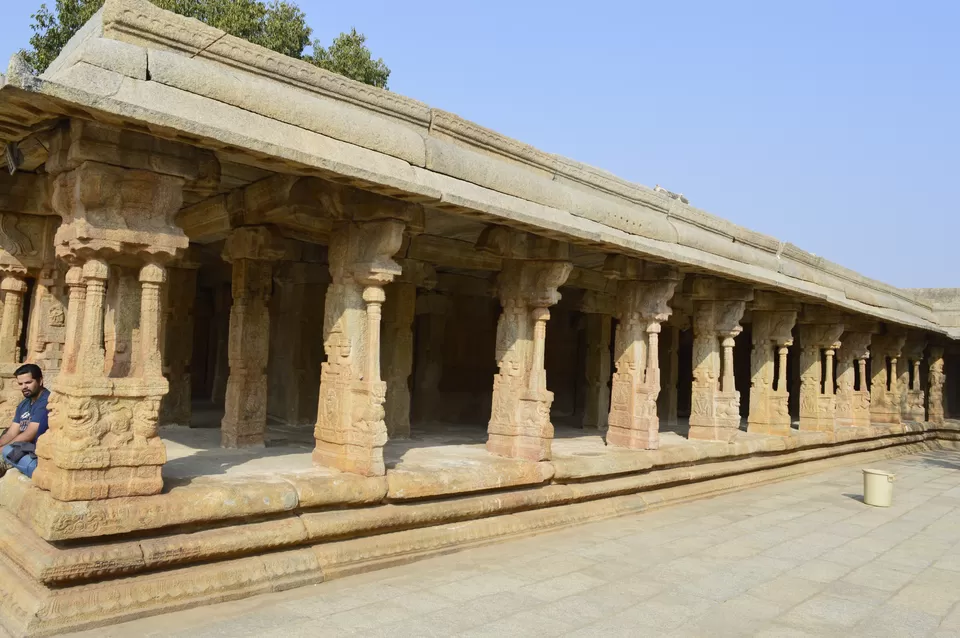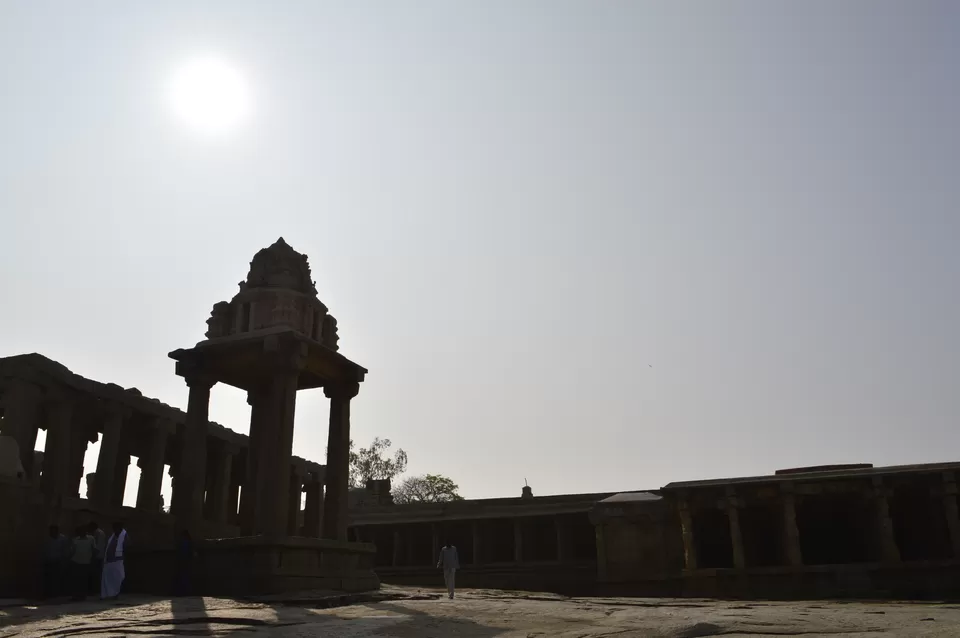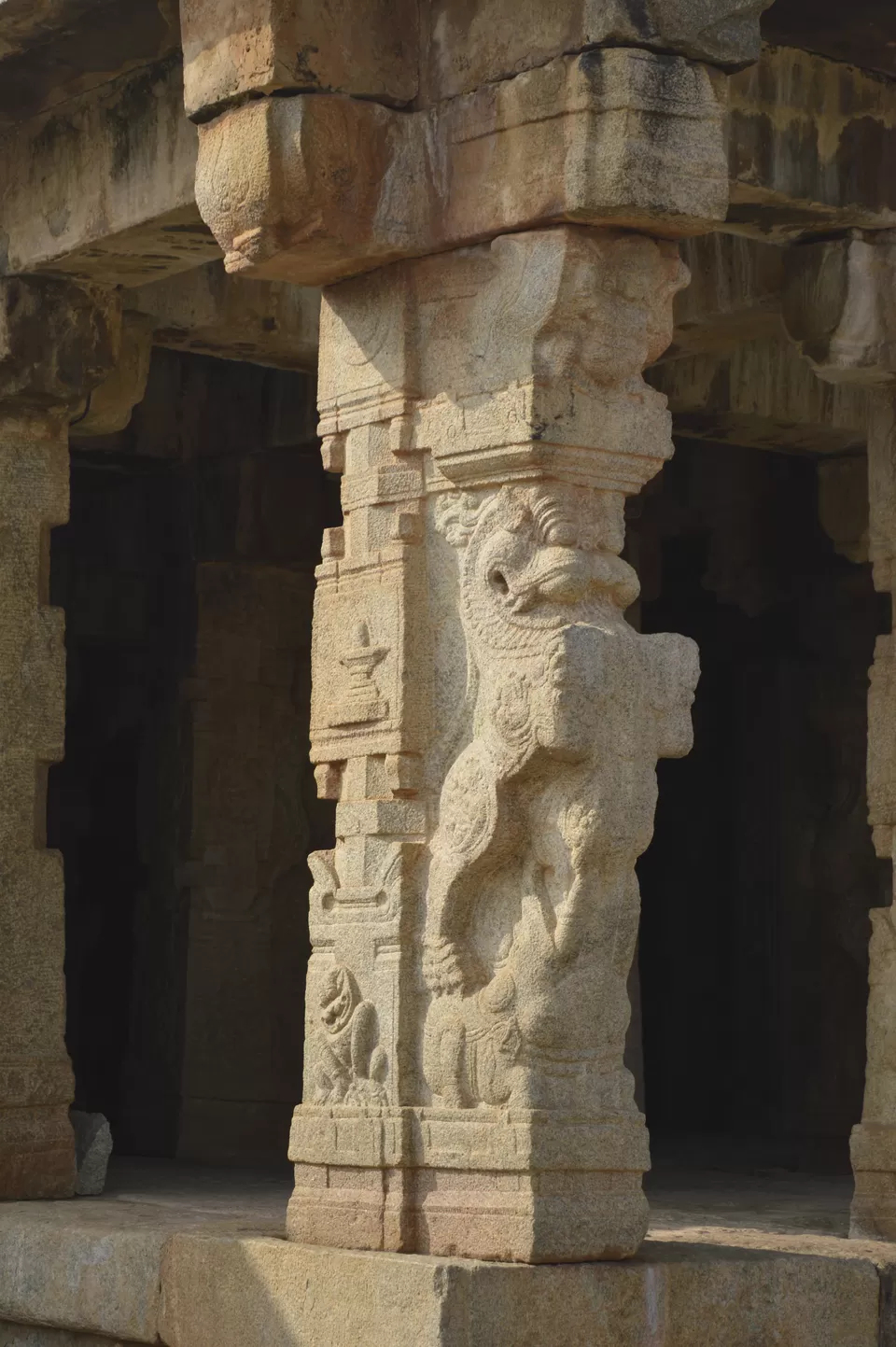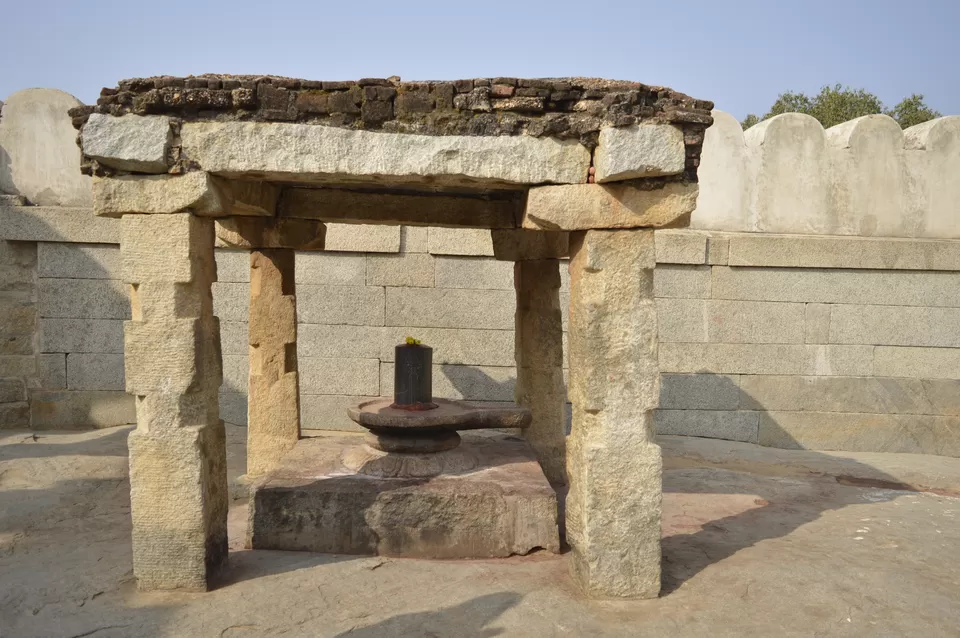 How to go to Lepakshi
So , I have already pen down my experience and trust me there is more to write ,but I don't want to deviate from topic and just want want to be to the point.Here are the things which one needs to know-
1)Never think to start for the trip in afternoon.
If you want to to visit Lepakshi from Bangalore or nearby area, make sure to start the trip in the morning itself so you can reach the temple by 11-2pm (Mostly try to reach there before 5:30 as temple is closed after 6:00 pm).
It mostly takes 2-3 hours to visit the place so that same day return is possible.
2) Distance between Bangalore to Lepakshi is 116Km and the best option to go is by CAR.
I do not know much about another option but Hindupur has a railway station , so if one wishes to come by train,check the availability from your respective station.
What to expect in Lepakshi
1)Lepakshi Nandi temple: It is the entrance of Lepakshi.
2)Veerabhadra temple: This temple is built during vijaya empire in the 16th century. The architectural features of the temple are in the Vijayanagara style with profusion of carvings and paintings at almost every exposed surface of the temple.
Priests are very humble and no beggars are there so, you can actually find it peaceful without seeing any greedy around.
3)Jatayu Moksha Ghat: Lepakshi has a significant place in RAMAYANA.
It is the place where bird Jatayu fell, wounded after a futile battle against Ravana who was carrying away Sita. When Sri Rama reached the spot, he saw the bird and said compassionately, "Le Pakshi" — 'rise, bird' in Telugu. That's how it got its name.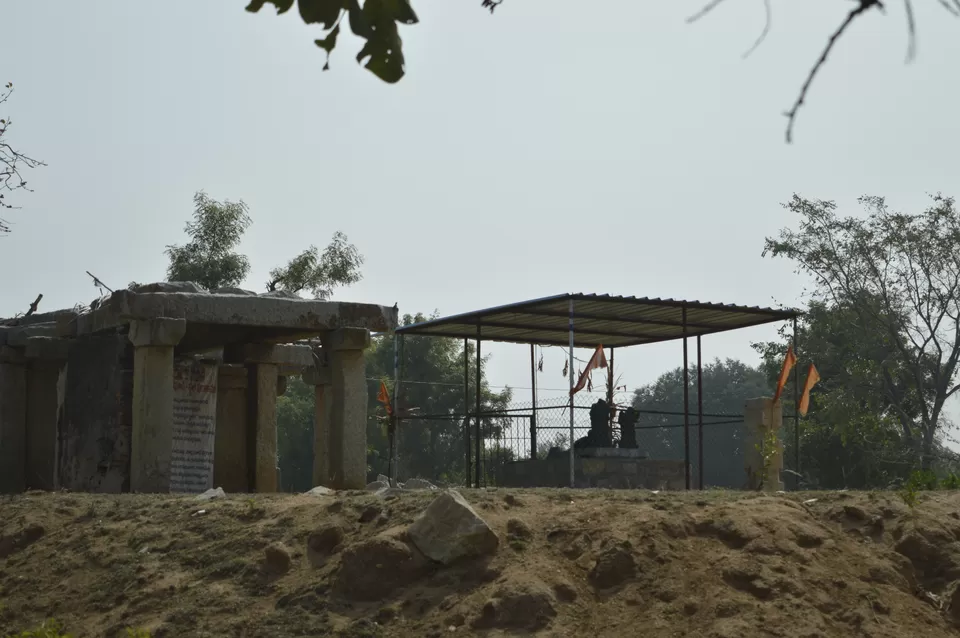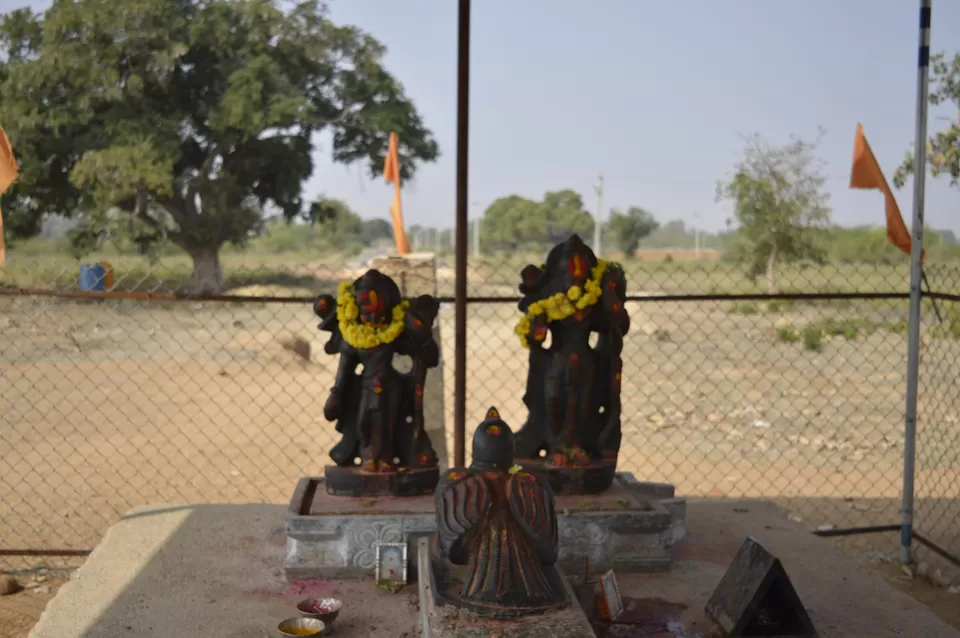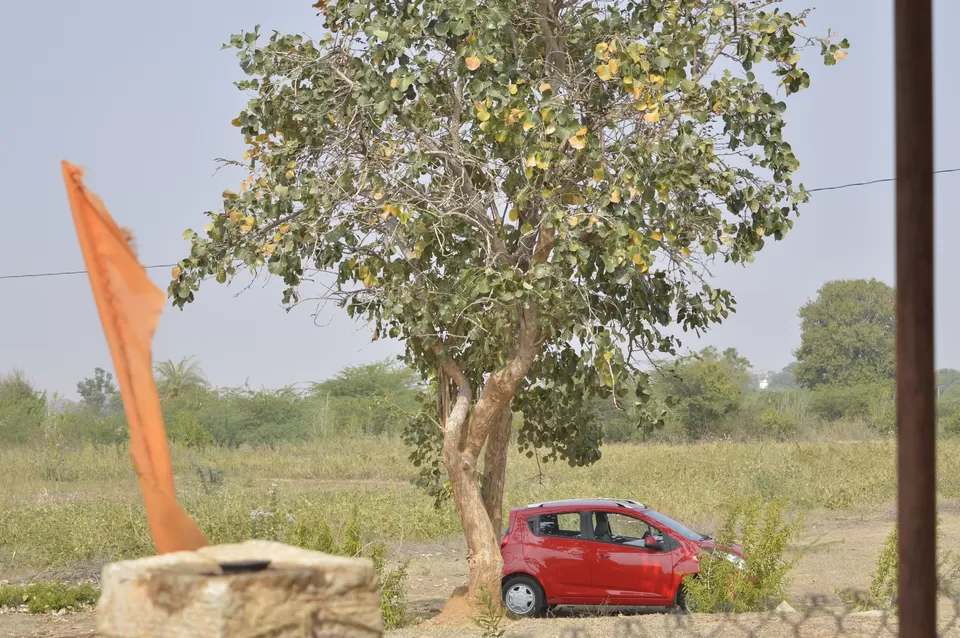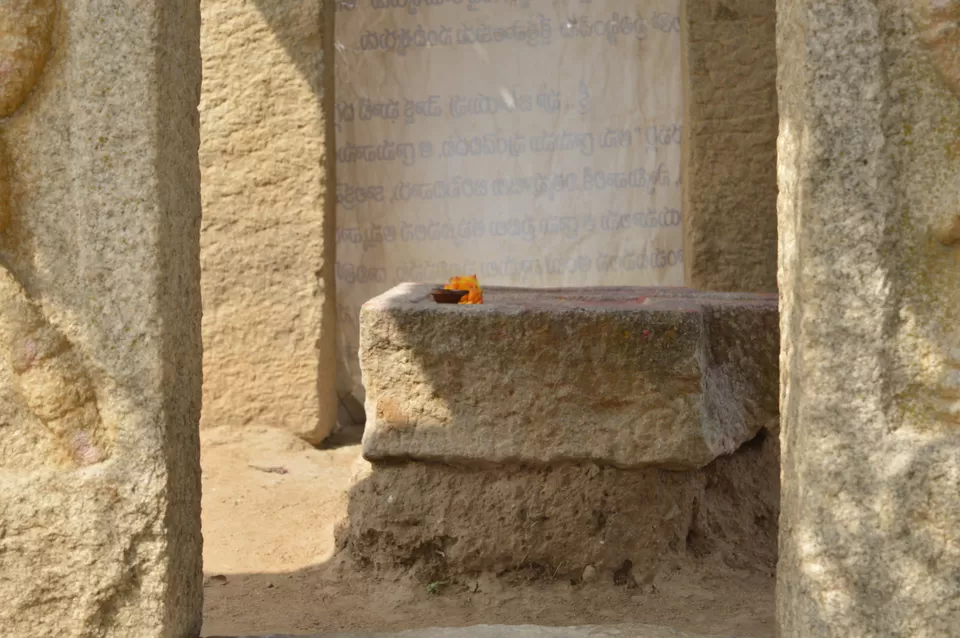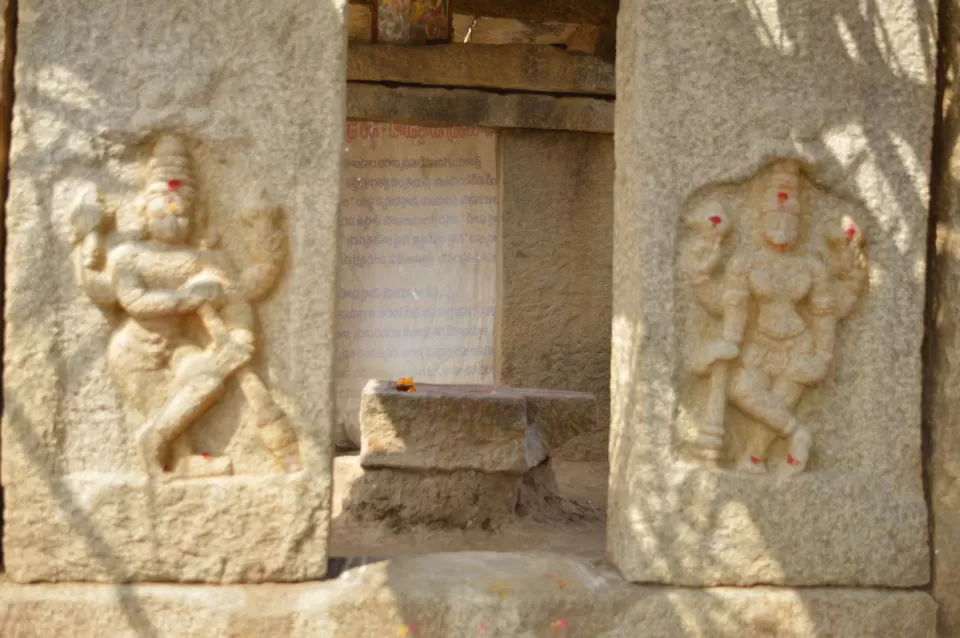 4)The hanging pillar:
Unfortunately, we missed to take a picture of this pillar, but Lepakshi has a pillar which tributes to the engineering genius of ancient and medieval India's temple builders. However, it is a bit dislodged from its original position — it is said that during the British era, a British engineer tried to move it in an unsuccessful attempt to uncover the secret of its support.
5)Where to stay:
Its a one day trip, but if someone wants to stay , they can check govt hotel just opposite to temple, but it needs to booked in advance as it only has 3-4 rooms.
Other option is to get down at Hindupur and search for Hotel there.
Why should one go to Lepakshi:
I personally would recommend this place for all those who loves long drive, history enthusiasts and travel explorers.