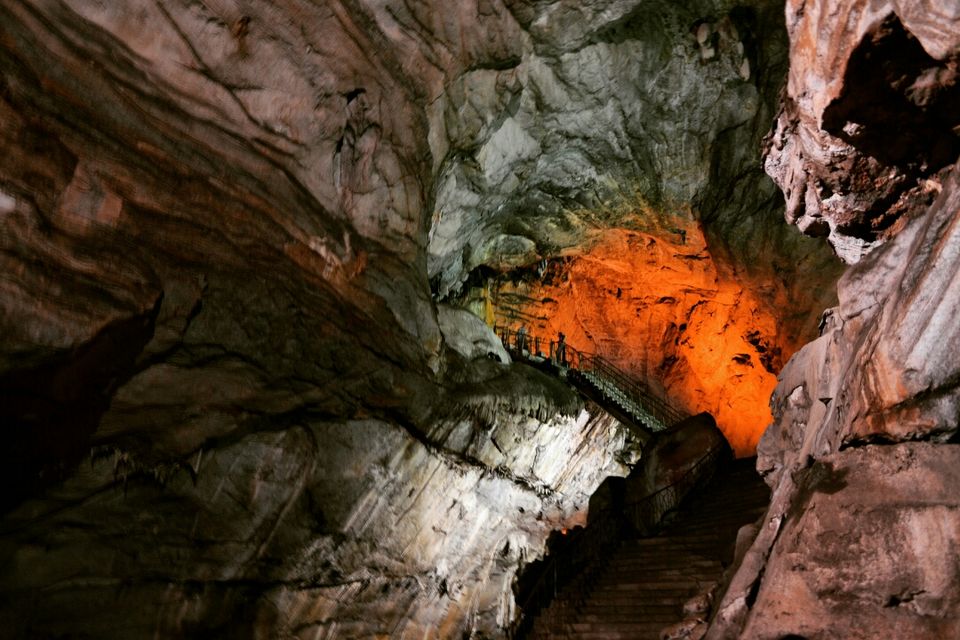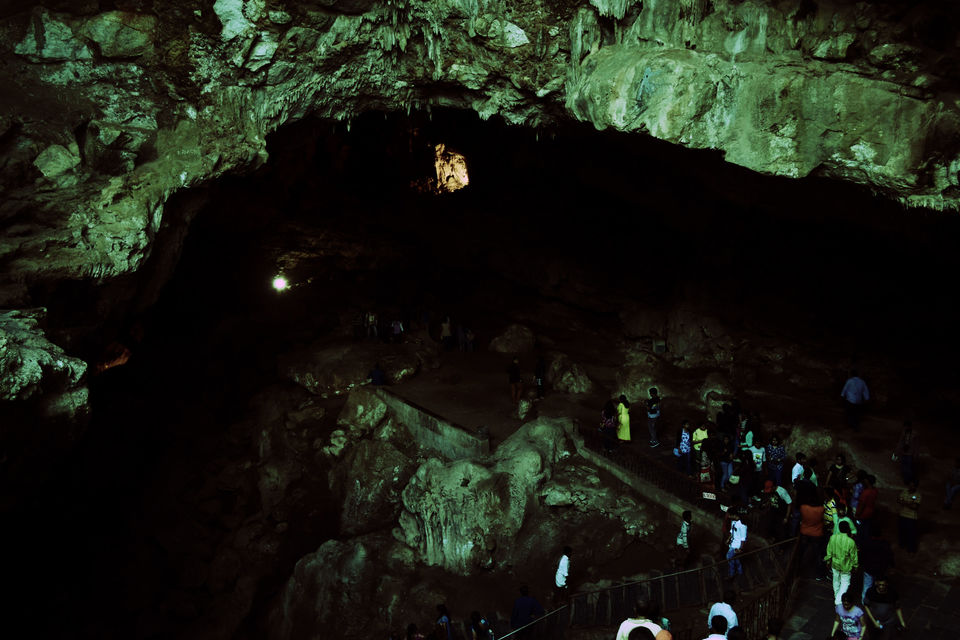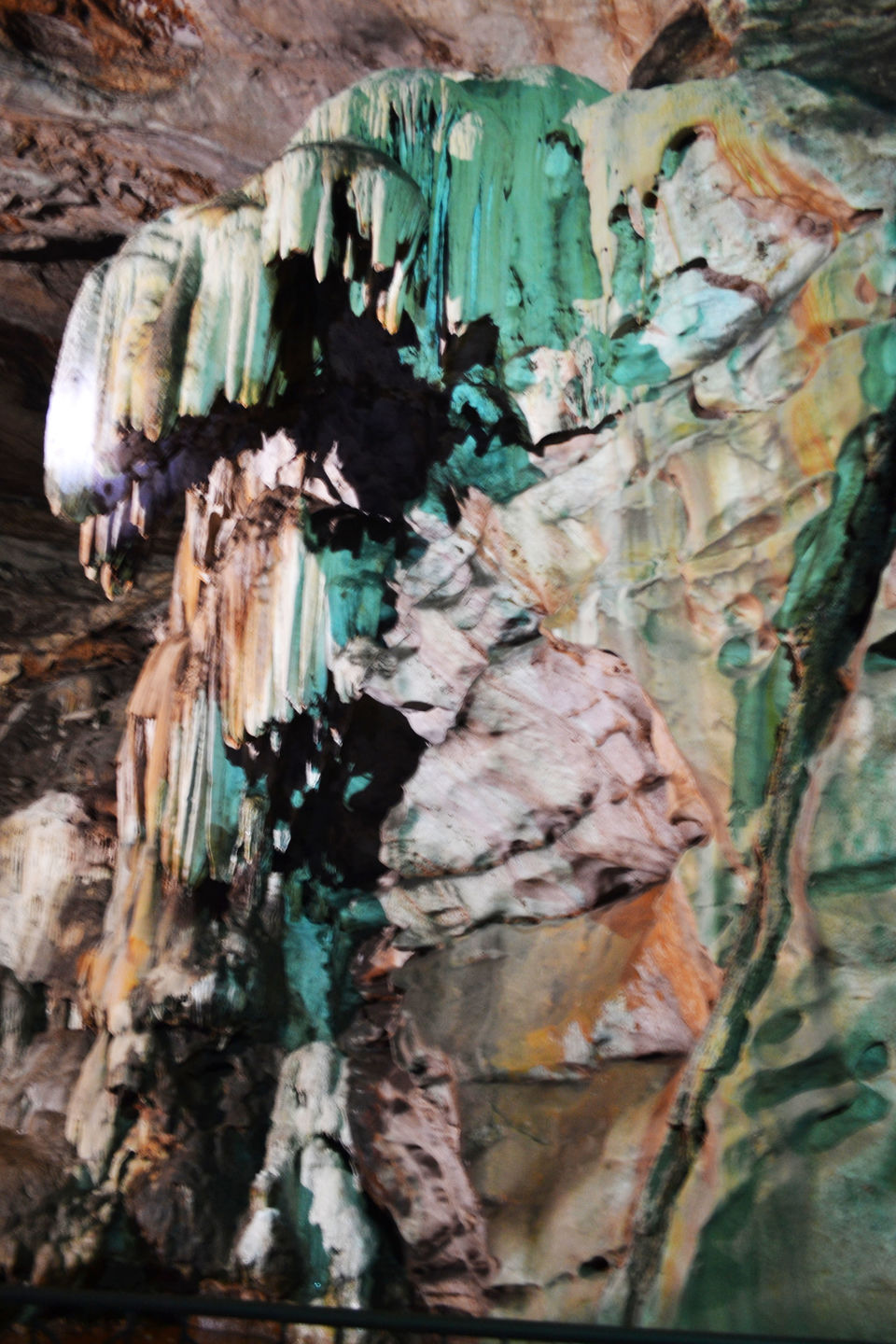 The Borra Caves (also called Borra Guhalu in Telugu Language) are located on the East Coast of India, in the Ananthagiri hills of the Araku Valley. These caves are around 90 KM off from Vizag. We decided to drive down to the place. The drive is good and so are roads.
The caves are one of the largest in the country and consist of irregularly shaped stalactites and stalagmites. It is also considered as the deepest cave in India.
We reached there around 10.30 in the morning to avoid the rush. A minimal fee is charged for the entry inside the cave. Once you enter you will be welcomed by a family of monkeys which don't trouble much and might even pose for your camera :D.
I would advise you to hire a guide for the caves. You might not be interested in the information that he gives out to you (Yes google knows all!). But he will help you point out to the structures in the cave which actually look like like a human or an animal or something else. It turns into a fun little activity for the kids as well as adults. Plus a great way to build up interest!
There is a small story associated with the cave and the Shiva temple inside. Legend goes that a cow while grazing fell through the roof. The cowherd went looking for it with no hope of finding it. He found these caves and a stone that resembled a lingam,which he thought was Lord Shiva who saved his cow. The whole village was told and so came the existence of the temple.
The cave is well lit and looks beautiful. Ideal time to visit are the months of November and December. If you are planning a trip to East coast this can be included in the itinerary if you are interested in seeing a natural wonder.
Keep Travelling!