India is truly an incredible country with a rich and storied history. Our monuments and temples speak of a long and illustrious past, of inestimable cultural capital that we can only partially access. So it comes as no surprise that caves- those antediluvian shelters that have been both home and studio since before civilization- form a rather important part of our country's history and pre-history. Caves have always possessed an air of mystery and the more we explore, the more we can get to the "bottom" of this sensation. There is a long list of caves in India waiting to be explored with some still in their pristine state. Check out our top mysterious caves for some of the finest and most magical cave systems in India
Borra Caves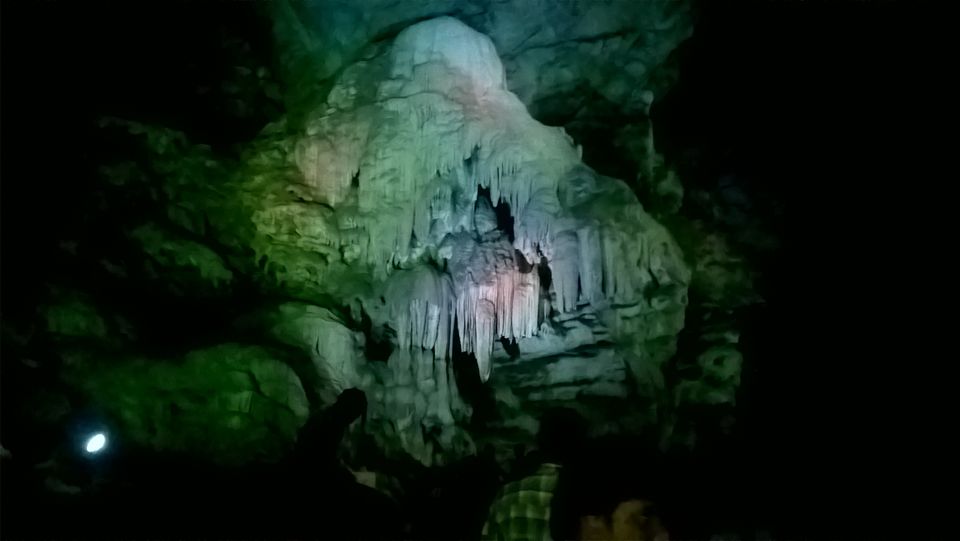 Considered to be one of the longest and deepest cave systems, Borra Caves in India are also home to marvelous natural formations. The combination of millennia, limestone and water have produced unbelievably beautiful natural monuments, stalcacites and stalgamites. Borra Caves are situated in Araku Valley, which is about 90kms from Vishakhapatnam in Andhra Pradesh. The caves were first discovered by the British geologist, William King, in 1807 and house a shivalingam. Inside the caves, one comes across curious natural formations including figures resembling a mother and a child, a human brain, a crocodile and Shiv-Parvati. Of particular significance to devotees are the Shivalingam and the idol of the cow called Kamadhenu. Except for lighting and fencing in some parts, and a couple of long staircases connecting some of the uneven plains, the cave is maintained as is. These natural formations are a very interesting element here and people from different corners of the country visit these caves to decipher them. The Bora Cave timings are from 10 am to 5 pm on all 7 days of the week. Visit the magnificent structure to know more about the history of Bora Caves along with the myths and legends associated with them.
Bhimbetka Rock Shelters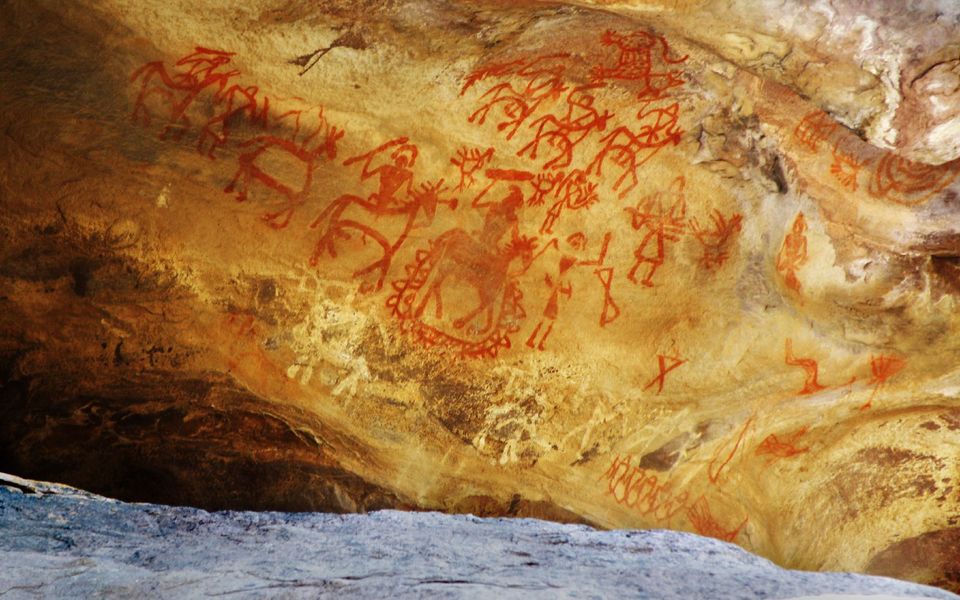 Madhya Pradesh has not received the attention it deserves when it comes to tourism. It is neither as glamorous as Goa nor as alluring as Himachal Pradesh. Yet, there are quite a few incredible places to visit in this state. About 40 km from the city of Bhopal lies Bhimbetka, home to some of the oldest cave paintings known to mankind. Millenia back, these stones provided shelter to the early man who adorned the walls of the cave with beautiful illustrations depicting scenes from his daily life. These rocks are now referred to as the Bhimtekta Rock Shelters. A UNESCO World Heritage Site, Bhimbetka caves are snuggled amidst the rocky terrain and the lush greenery of Ratapani Wildlife Sanctuary in Madhya Pradesh. What is truly amazing about these paintings is that even though they were painted thousands of years ago, they have not faded or eroded even a little. Another interesting element one can notice in the cave paintings is the over lapping of other paintings which tell us that the same cave was used by people from different ages – from the Upper Paleolithic to the very recent Medieval age. Visit the Bhimbetka Rock Shelters to see how the first form of human expression has been preserved on the walls and how far humans have come.
Amarnath Cave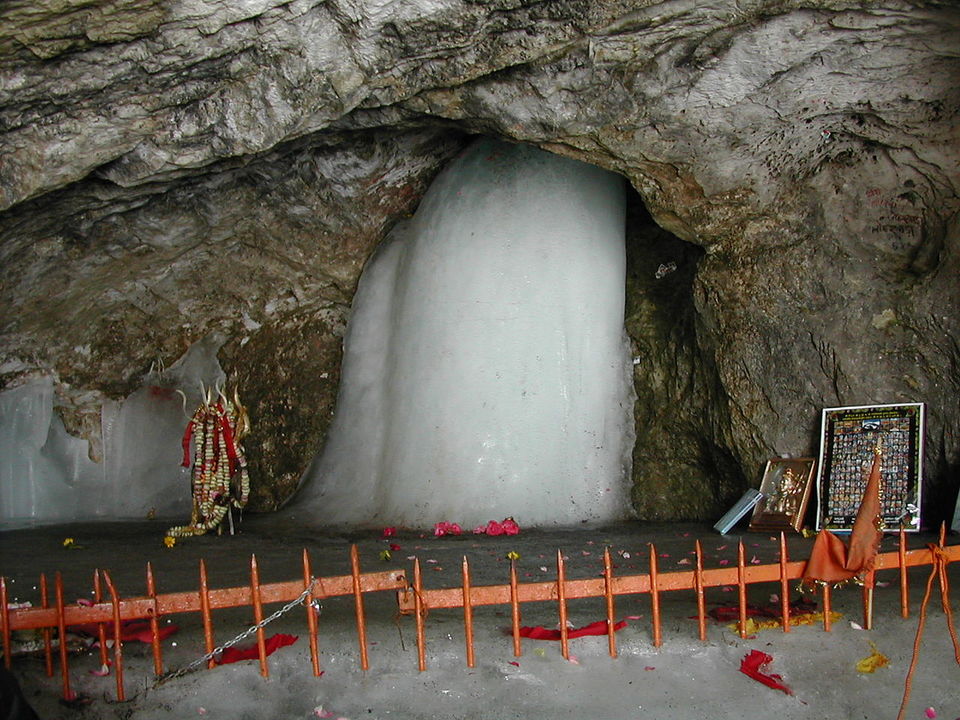 Amarnath Cave has a very interesting story behind its popularity. Considered to be one of the holiest of all shrines in India, Amarnath Cave is a prominent religious destination dedicated to Lord Shiva. According to Hindu mythology, Lord Shiva had chosen this cave to narrate the secrets of immortality and the formation of the universe to Goddess Parvati. Inside the cave, a Shiv lingam is formed when the water dripping from the roof accumulates and starts to freeze on the floor. It is also believed that Amarnath Cave increases and decreases in size according to the phases of the moon. Along with the Shiv ling, two more ice formations exist in the cave that are believed to be representations of Goddess Parvati and Lord Ganesha. Centuries of recurrence of the Shivling in the exact same spot has strengthened people's faith and lakhs of people visit the cave every year to pay respect to the deity. It is the immense faith of people that propels them to visit this treacherous and unforgiving region of the upper Himalayas.
Ajanta and Ellora Caves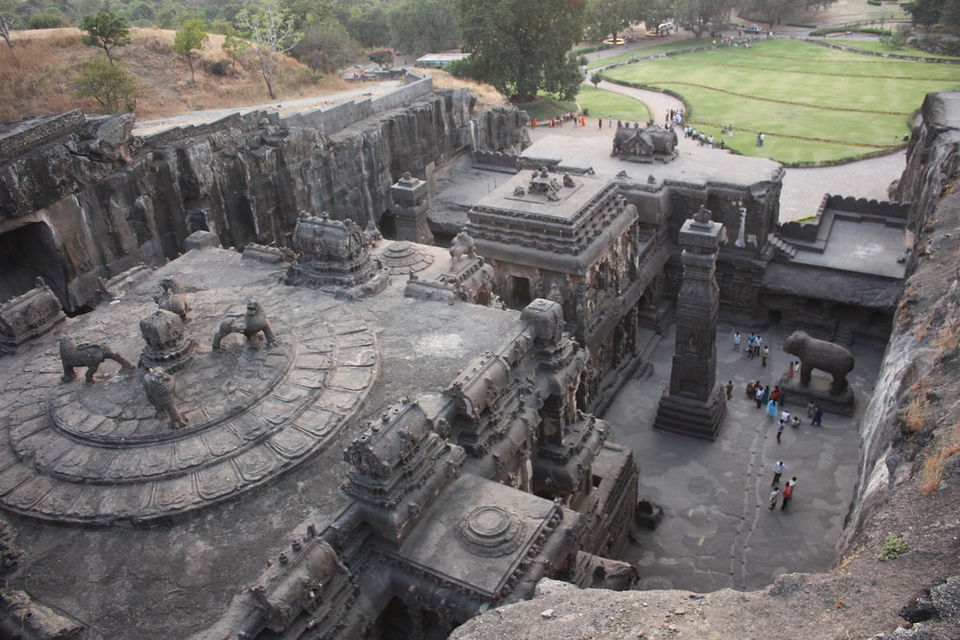 A discussion on caves of India is incomplete without mentioning Ajanta and Ellora. These caves are said to be 2000 years old. In 1819, John Smith happened to discover these caves while on an expedition around the Deccan Plateau. Located in the Jalgaon district of present day Maharashtra, there are 34 caves at Ellora, dating from the 6th to 11th centuries AD, and 29 caves at Ajanta dating from the 2nd century BC to the 6th century AD. The caves at Ajanta are all Buddhist, while the caves at Ellora are a mixture of Buddhist, Hindu and Jain. According to the Archaeological Survey of India, the caves have many sculptures and beautiful paintings and constitute some of the greatest examples of Indian art. An extraordinary depiction of Jataka Tales can also be found in the caves. To think of something so magnificent constructed centuries ago by a group of Buddhist monks who took refuge in these caves is unimaginable as well as unbelievable, and one has to see it to believe it.
Mawsmai Caves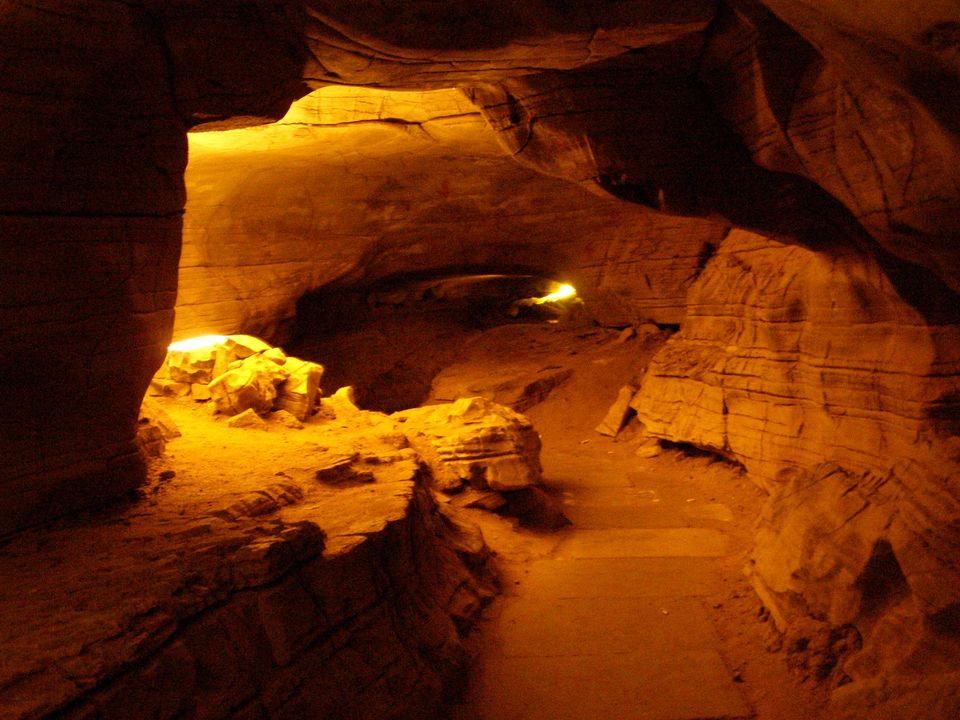 Meghalaya has its own share of incredible caves and exploring them can be a lot of fun, only if enclosed spaces don't bother you. While most caves in Meghalaya are dark, dingy and inaccessible; Mawsmai Caves are well lit due to the sufficient amount of sunlight making its way through the cracks in the rocks. This makes it easier to explore the cave. Inside the cave, one can see some stunning stalagmite formations. Situated only about 5km from the town of Cherrapunji and perched on a beautiful hill, Mawsmai Caves are one of the deepest caves of India. There are only two points through which one can enter or exit the cave and both are at far ends from each other. Perfectly preserved on the walls of the caves are the fossils of various prehistoric creatures found 50 million years ago, back when the great Himalayas were underwater. This adds a sense of antiquity to this place as well as a proof of the Earth's evolution.
Tabo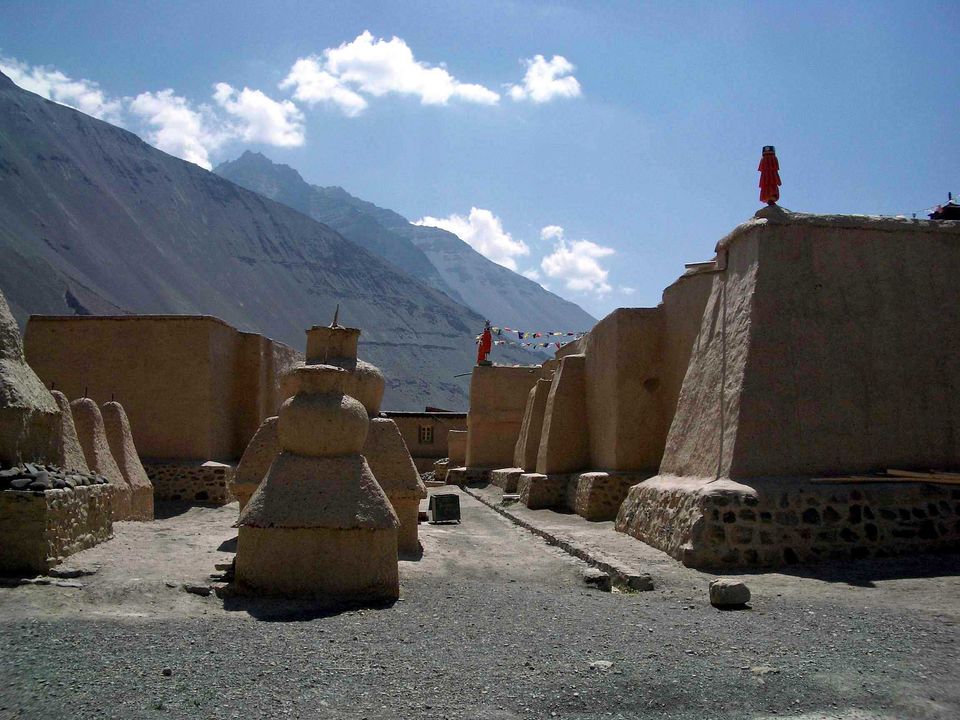 Ever wished to see how the monks of yore meditated in caves? In Tabo, Himachal Pradesh, this practice is quite contemporary and caves are still used by Buddhist monks to protect them from the bitter winters as well as the incessant rains during the monsoons. Tabo caves are situated right outside Tabo Village in Spiti Valley. These caves have been carved out from the mountains and once inside the caves, one can still find Buddhist prayer flags everywhere. These caves are still used by the monks to meditate. Head to this serene hideout for some alone time because all you can find here is peace and tranquility.
Tharon Cave
Tharon Cave in Manipur is something of a hidden gem. While Manipur has been slaying with the finest quality textiles, graceful dance forms as well as some fine offbeat destinations to unwind and relax; very few know that this little corner in India is also a caver's paradise. Tharon Cave can be located 80km from Central Imphal and has been preserving Hoabinhian Culture in India with concrete evidence. With its discovery in 1946 by Maharaja Budhachandra, Tharon Caves showcase the state's age old unique art, culture and traditions.
The list of caves in India is endless. Yet the real truths, the legends behind most of these caves can never really be dug out through the thick walls that protect those secrets like ferocious warriors and will continue to do so for years to come. Caves have always allured historians, scientists, and tourists alike. It is mesmerizing to understand the architectural brilliance that man achieved in prehistoric times devoid of any modern technology. Many of the Indian caves are also recognized as a UNESCO world heritage site because of this very fact. Do not miss to pay these ancient caves a visit, next time you travel in their state.