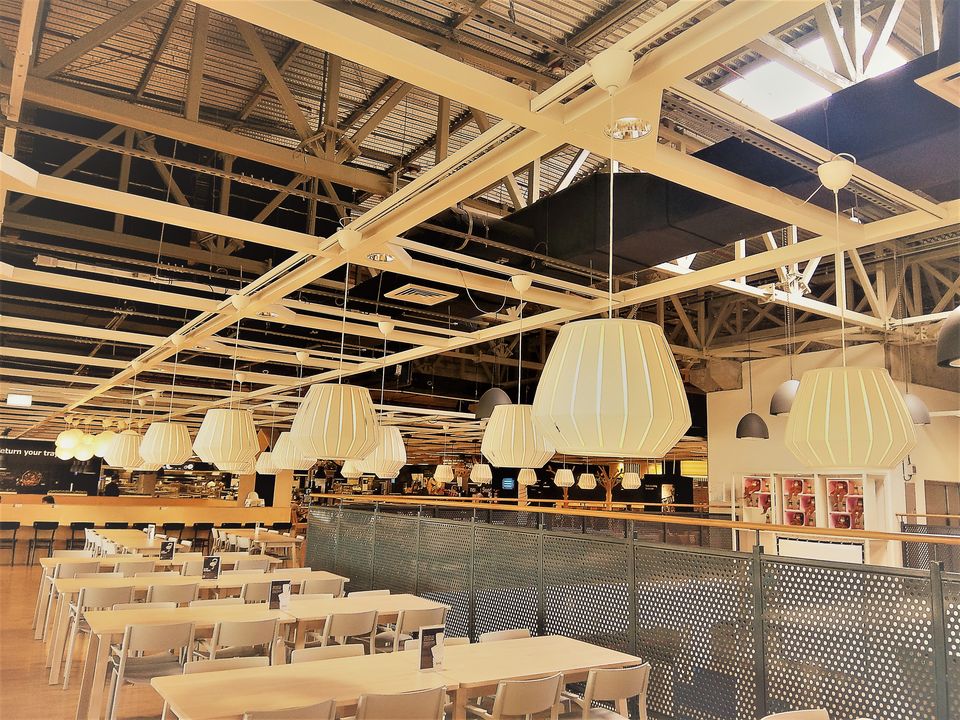 They say right, " There's no place like home". When you add a tint of love to your houses, then you can have a beautiful home. Some people look for beautiful places while some make places beautiful. Our homes reflect our personality and they tell the story of the place through your collection. Many people love collecting items which befits their personalities and to leave the signature statements of their own persona. It is not easy to get things which we love and to decorate the whole place according to one's own wish.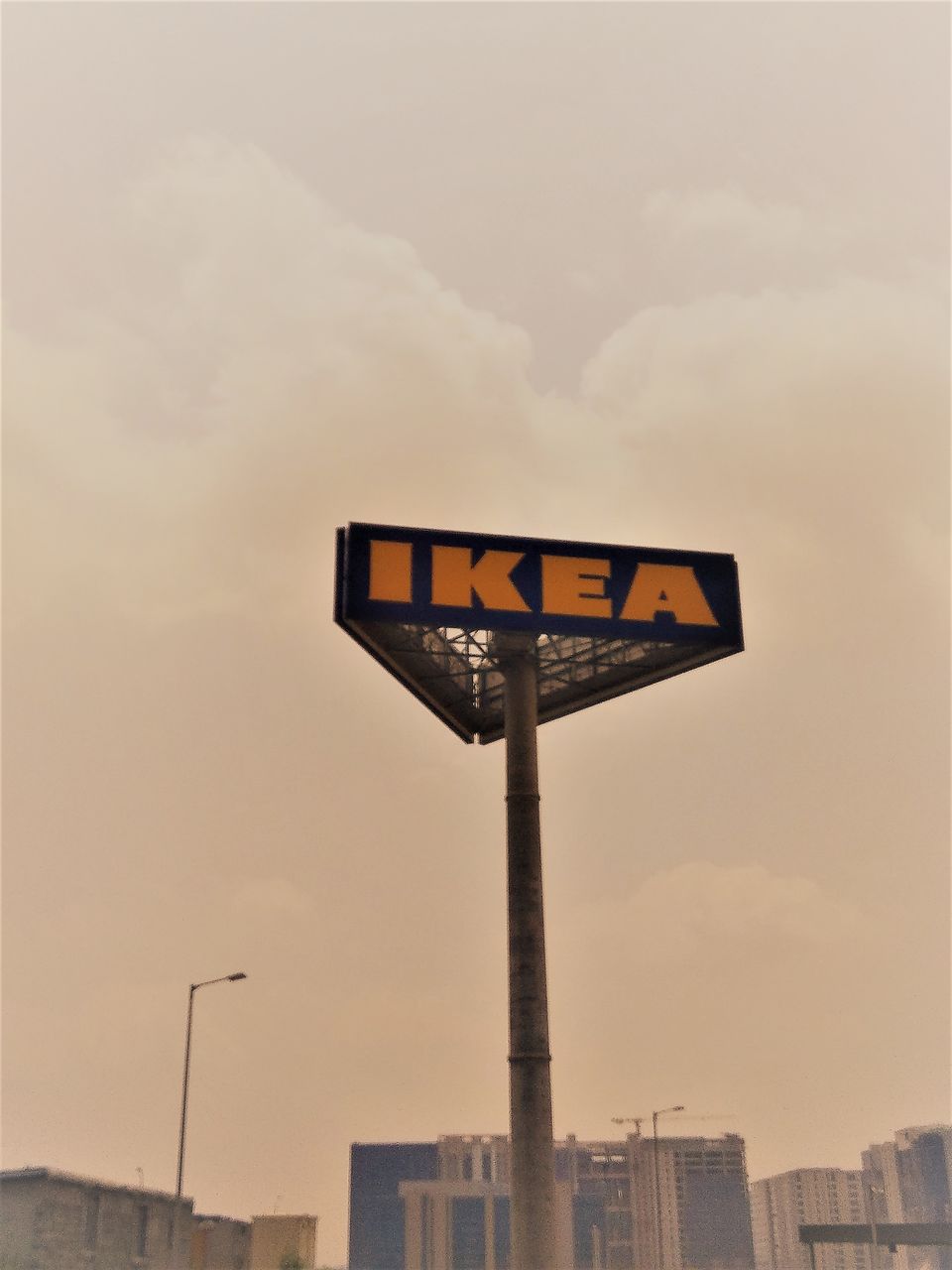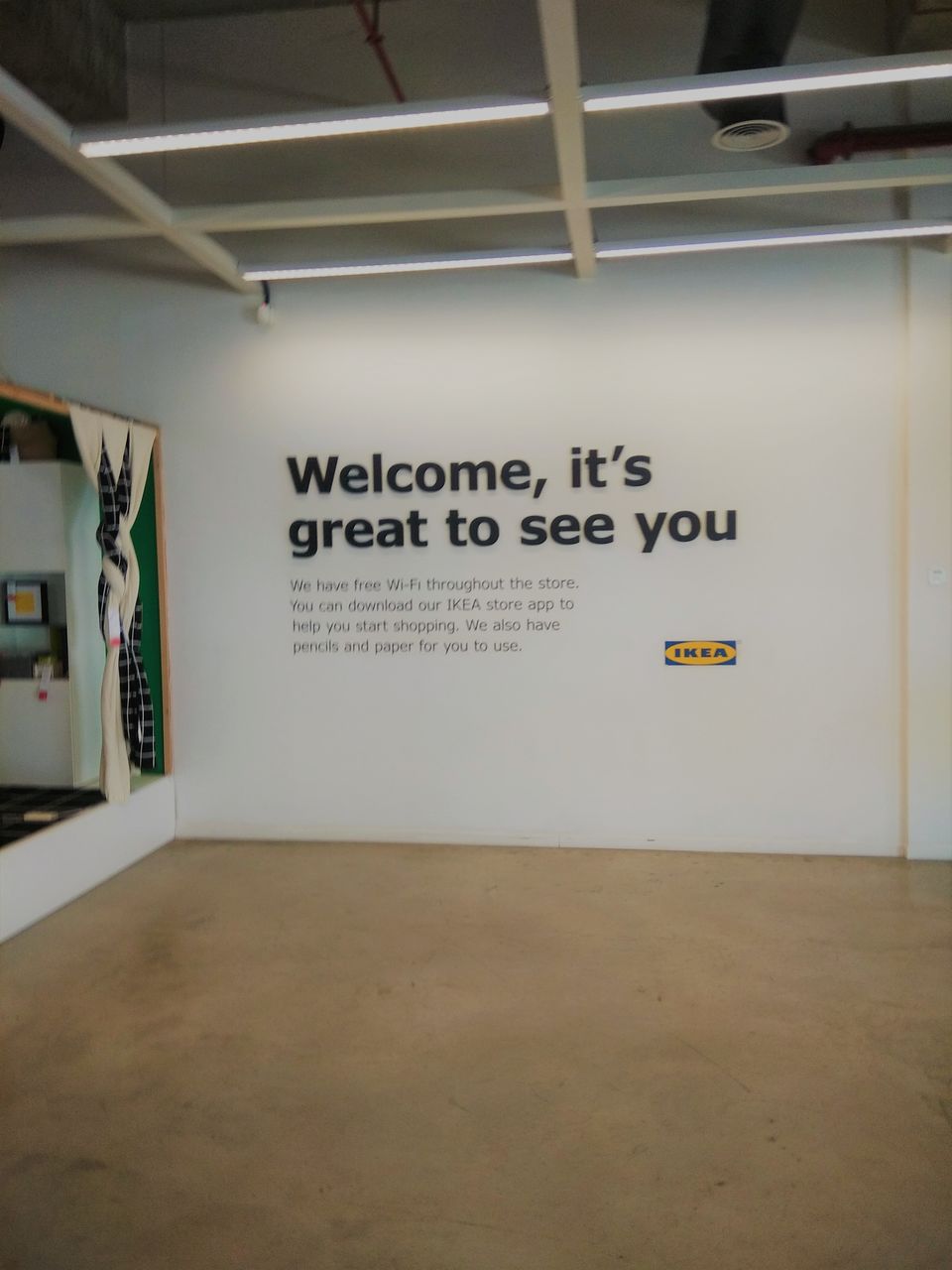 Who doesn't like decorating one's own home into a beautiful place to make every single moment in it prettier? Many of us love to decorate our homes by adding every possible thing for furnishing whole home into a cool place to hang out. But as I said, a collection of all furnishing items that suits a personality of a person is one of the difficult endeavors. But Ingvar Kamprad Elmtaryd Agunnaryd (IKEA) made it easy for the people in the whole world to furnish their houses to transform them into lovely home abodes. This Sweden furnishing company has every single solution for furnishing dilemmas. IKEA made the task of collecting all the furnishing items easier by exhibiting it's self made easy to assemble furniture.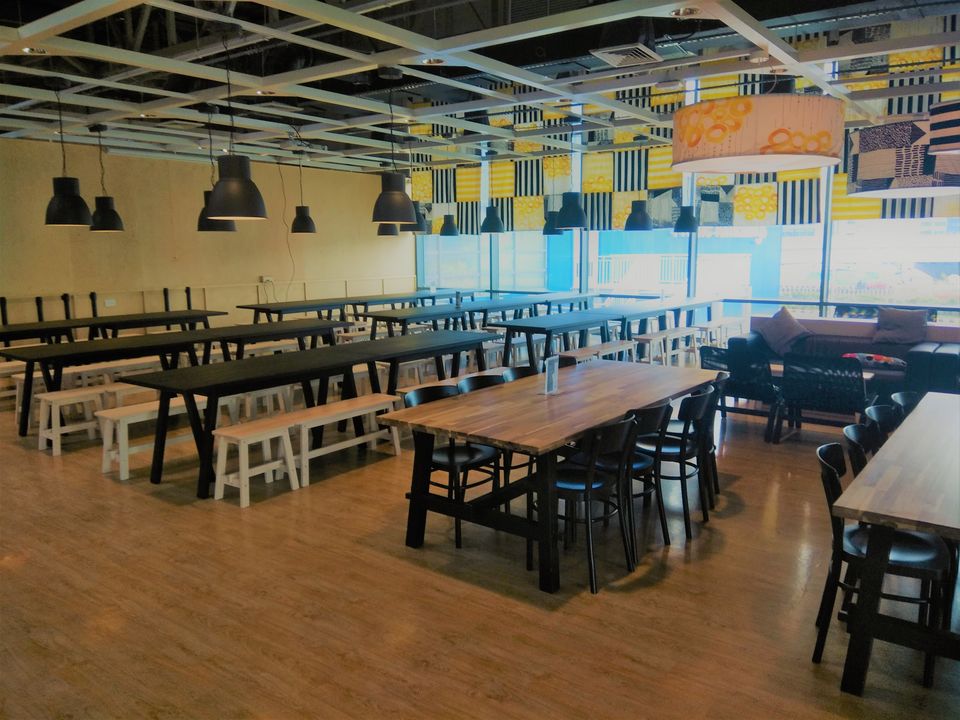 This Swedish furnishing heaven has finally come to India with it's maiden name in last year and successfully launched its stores in four metropolitan cities in India, say, Delhi, Mumbai, Bangalore and Hyderabad. I have literally taken a day aside to visit the IKEA in Hyderabad. IKEA at Hyderabad has claimed to be one of the largest IKEA stores in the whole world with an expansion of 4 lakh square feet. It was too huge that I couldn't be able to see the corner of the store. The exteriors and interiors of the whole store were quite indescribable. It was a heaven of furnishing items ranges from a spoon to advanced wardrobes.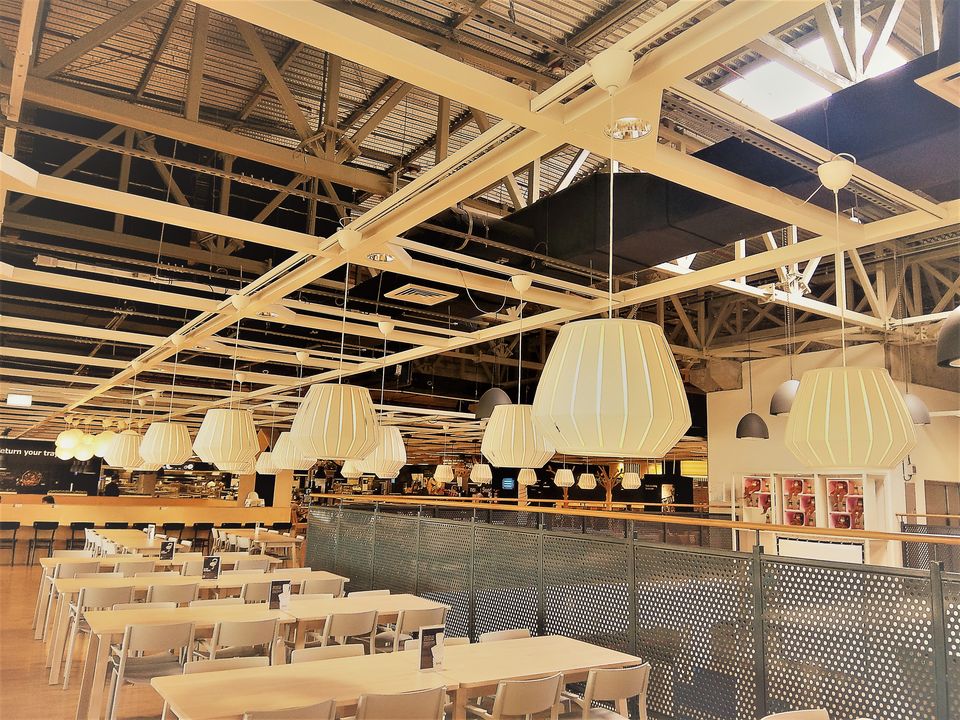 Being a Shopaholic and Interior appreciator, I really desired to visit this place before leaving Hyderabad. And finally I have planned to visit this place on the day I was about to leave the city. That was the best morning I have ever had in Hyderabad. Witnessing the huge space outside and inside with all the perfectly structured, created and assembled furniture in one place was like a dream.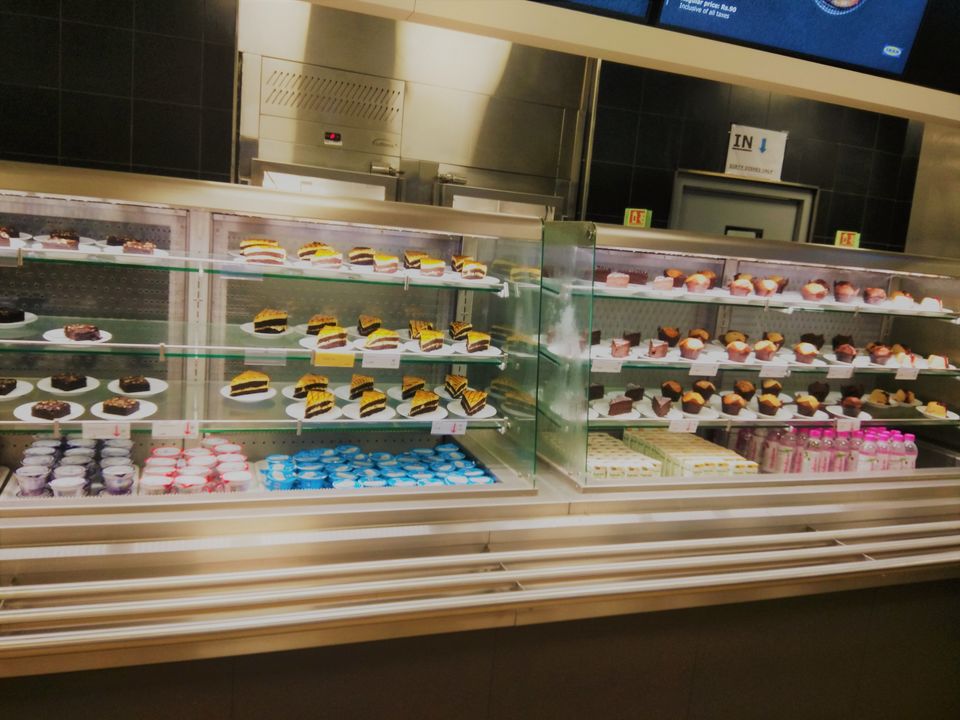 That day I was starving like anything. So, I started exploring the food stop on the second floor. It was one of the poshest food courts in Hyderabad. The sophisticated structure and the modern food routine were like extra features for IKEA Hyderabad. I have ordered for freshly made raw vegetable roll and a Coffee which can be filled for unlimited times. The filling theme was really good attempt to make people stick to the food courts for a while. The IKEA food court was not only restricted to providing healthy International and Indian recipes, but also expanded itself as a work space for corporate employees around the Tech hub of Hyderabad. I could see many delegates working in the food courts while enjoying their cup of coffee. Many food items were available in IKEA like pastries, rolls, baked items, Indian recipes in the form of various vegetarian and Non vegetarian combos. Live kitchen was also one of the attractions. Those professionally dressed up Chefs in the kitchen were warm and welcoming. One could strike a conversation with them to have Chef's Choice to eat and taste over there. The scenario of the food court was quite western and the self servicing theme urges visitors to collect their dining requirements to set their own table. Talking about tables, there must be around more than 50 tables and hundreds of chair capacity in the huge space of the food court. The air conditioned space looked brighter with different kinds of lighting and the interiors have amazed me to the core. They were indeed promoting the furnishing products in the food court because I recognized them when I viewed some of the pieces downstairs.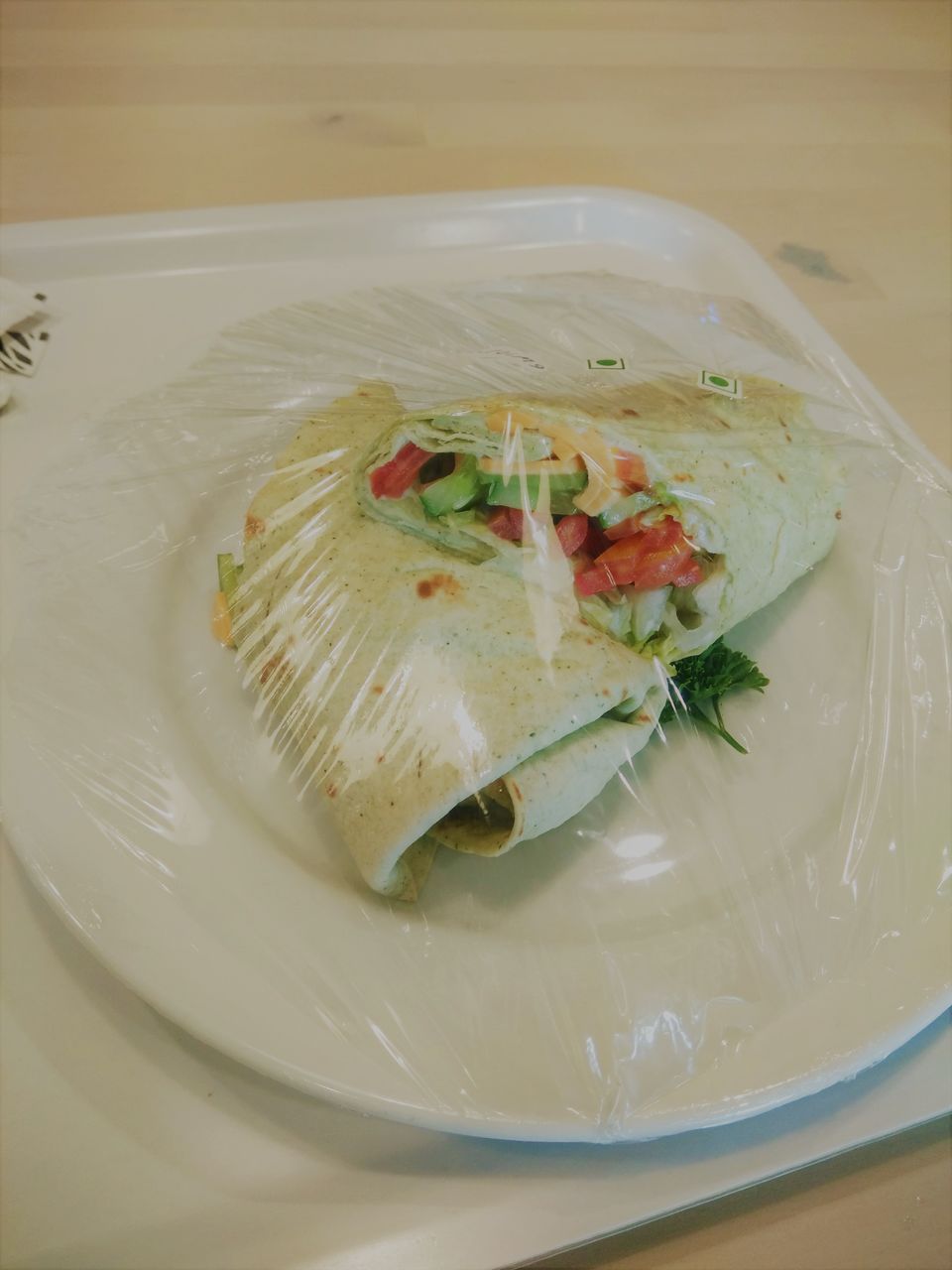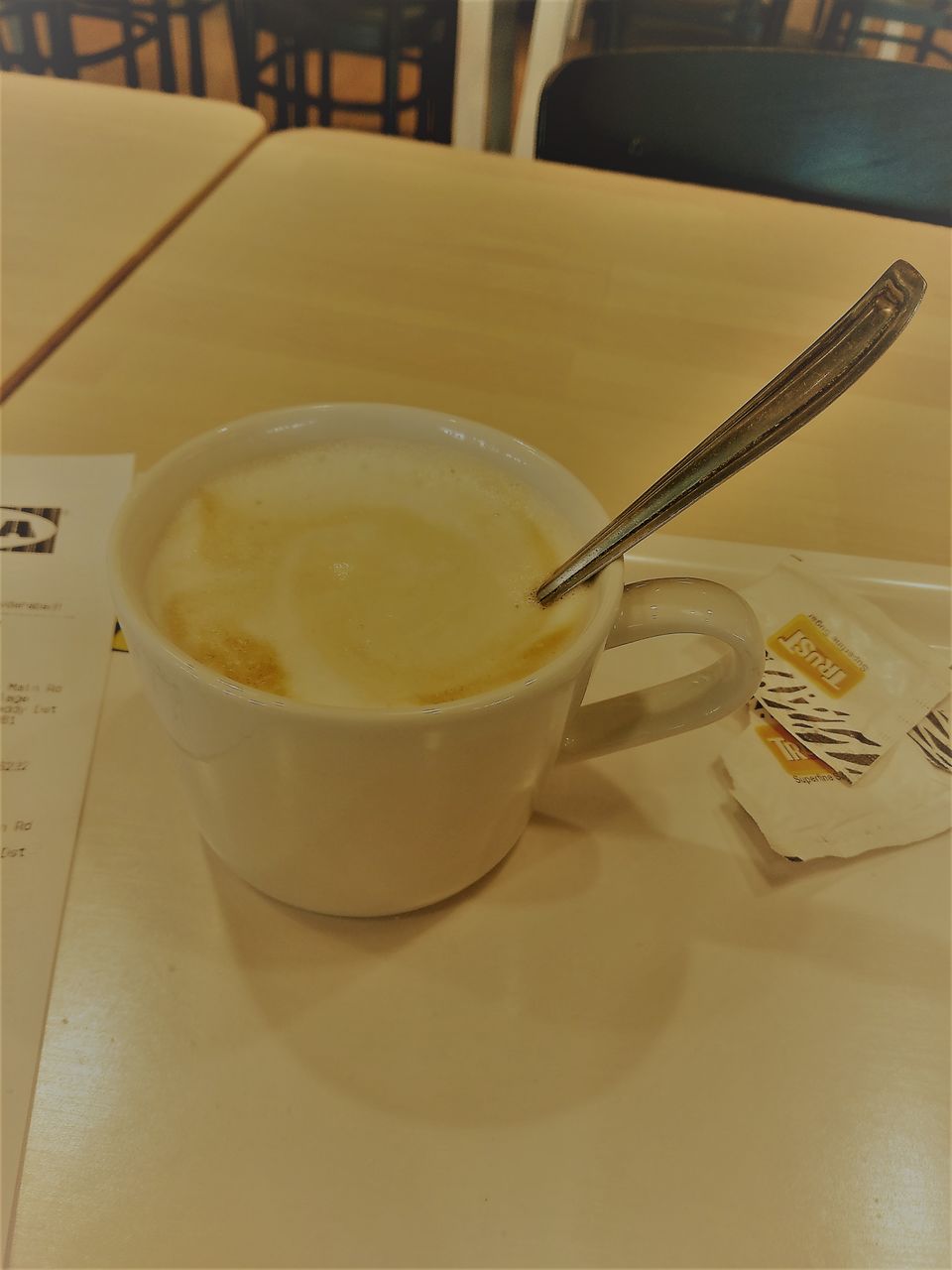 The Whole IKEA furnishing expo was one part and the Food stop was one part to visit and experience. The crowd flow was also good, even on weekdays and the weekends scene was quite hectic and overflowing though. I could find many kinds of visitors like artists, travelers, visitors, business delegates, employees, families, children and many more. One could find age group from 6 to 60 at IKEA who visit to shop and explore the furnishing heaven of Hyderabad.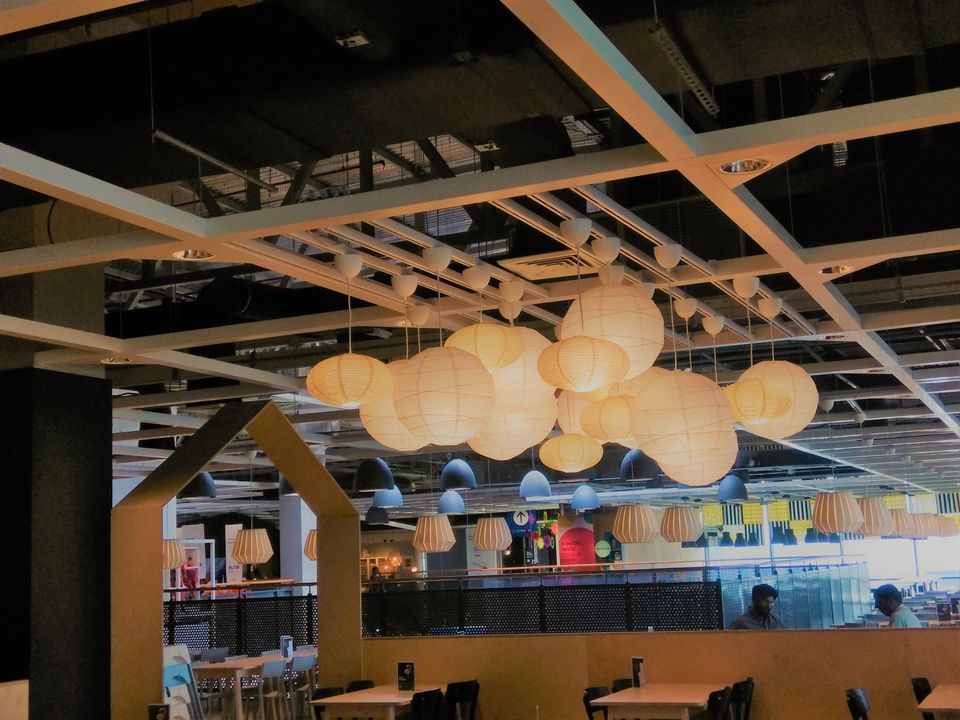 One the other side of the food court, I explored the huge range of soft toys. Some were economical and some were overpriced too. I have seen basic essentials for school kids like bags, lunch boxes, home essentials, bedroom essentials, sanitary essentials and many more. The second floor was mostly about furnishing the kids' rooms and shopping kids' necessities. After having my brunch, I have climbed down to the first floor where I have explored a vast range of bedroom furnishing and artistic range. From pencil boxes to the art stands, from paints to canvas boards, IKEA has totally covered the whole range, which could be useful for unleashing the artistic side of a person, especially for the kids. On the right side, I have seen adorable bed settings for kid rooms and all the bedroom essentials like cushions, pillows, pillow covers, lamps, tents, wide range of variety bedroom products and there was also an option of customized design patterns regarding bedrooms and dining rooms on that floor space.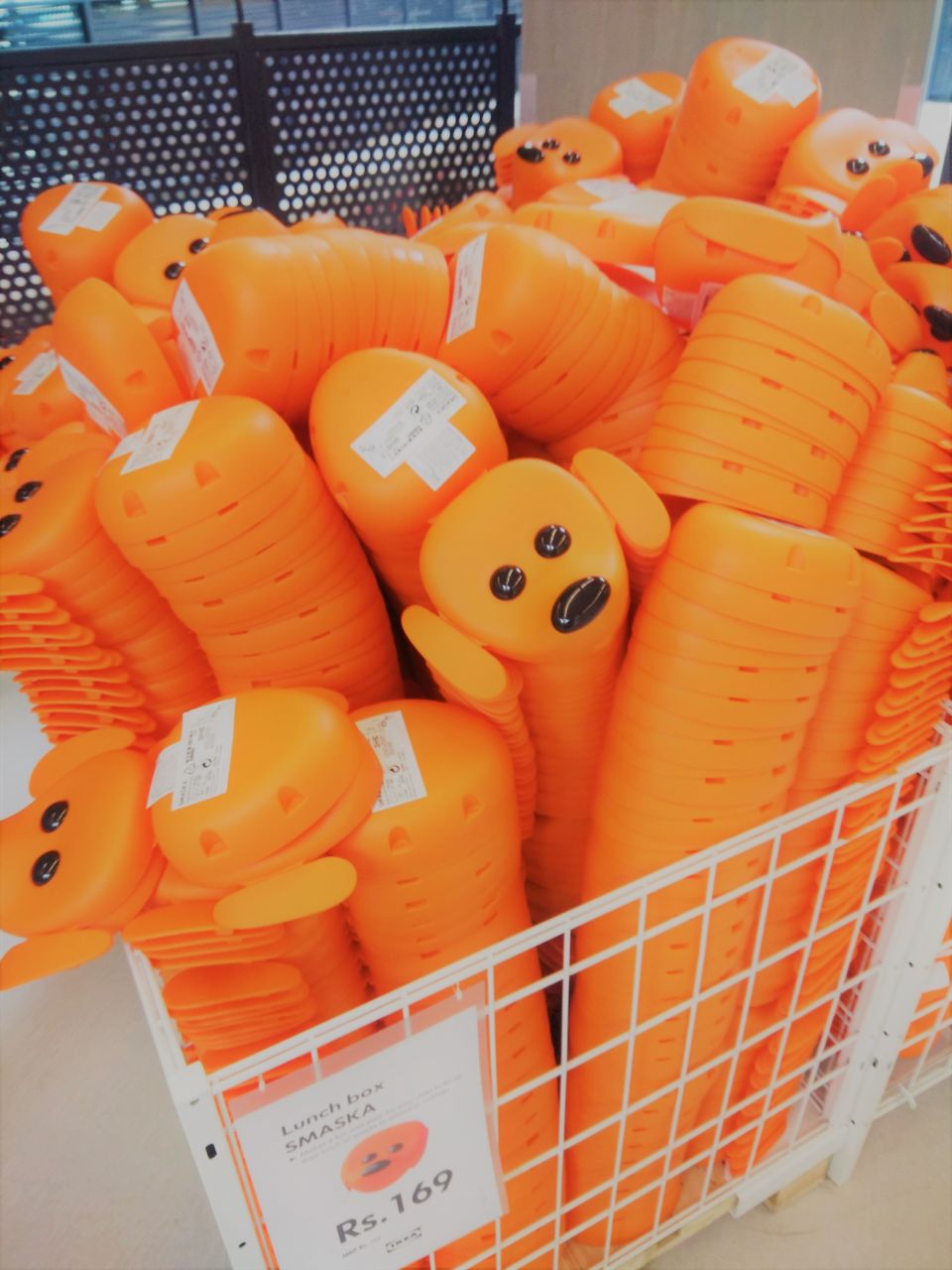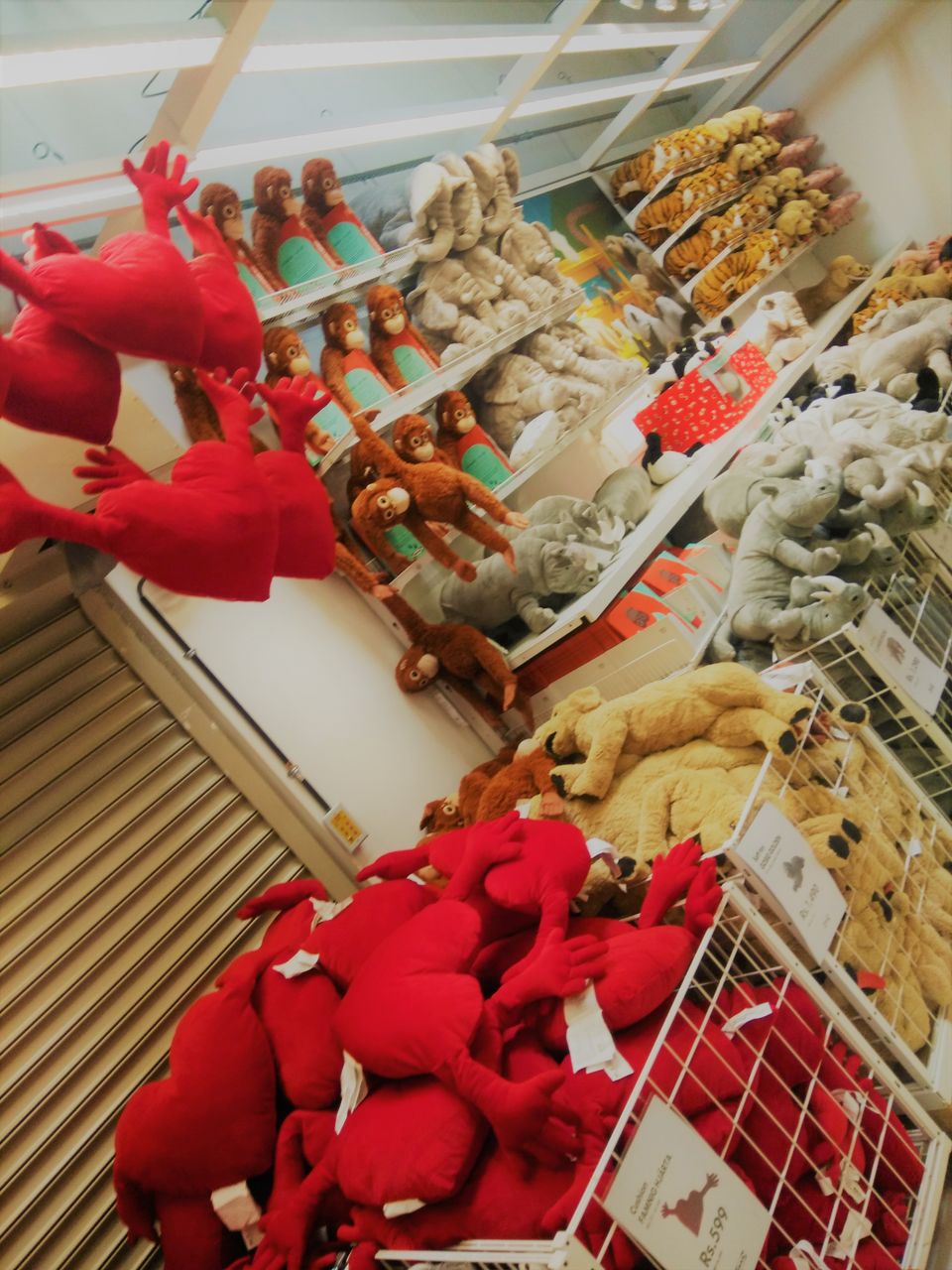 On the other side of the first floor, one could witness the eye feast range of Kitchenware which includes every single item that would be necessary for a person to cook awesome recipe's in one's own customized kitchen space. Right from selecting the kitchen flooring, tiles, chimneys, kitchen utensils, electronic kitchen ware, fine dining materials, Wine and Crockery items, various kitchen items in various colors, from paper cups to fine glassware, everything were available in IKEA Kitchen space. The middle space of the IKEA's first floor has totally covered with house interior finishing, curtains, bed sheets, pillows, study tables and everything that was related to decorating Hall space of a house. The other section has totally included with sanitary ware furnishing to decorate the washroom space of a house in a beautiful and appealing way. The Whole first and second floor was totally piled up with an extravagant collection to furnish houses in a customized way.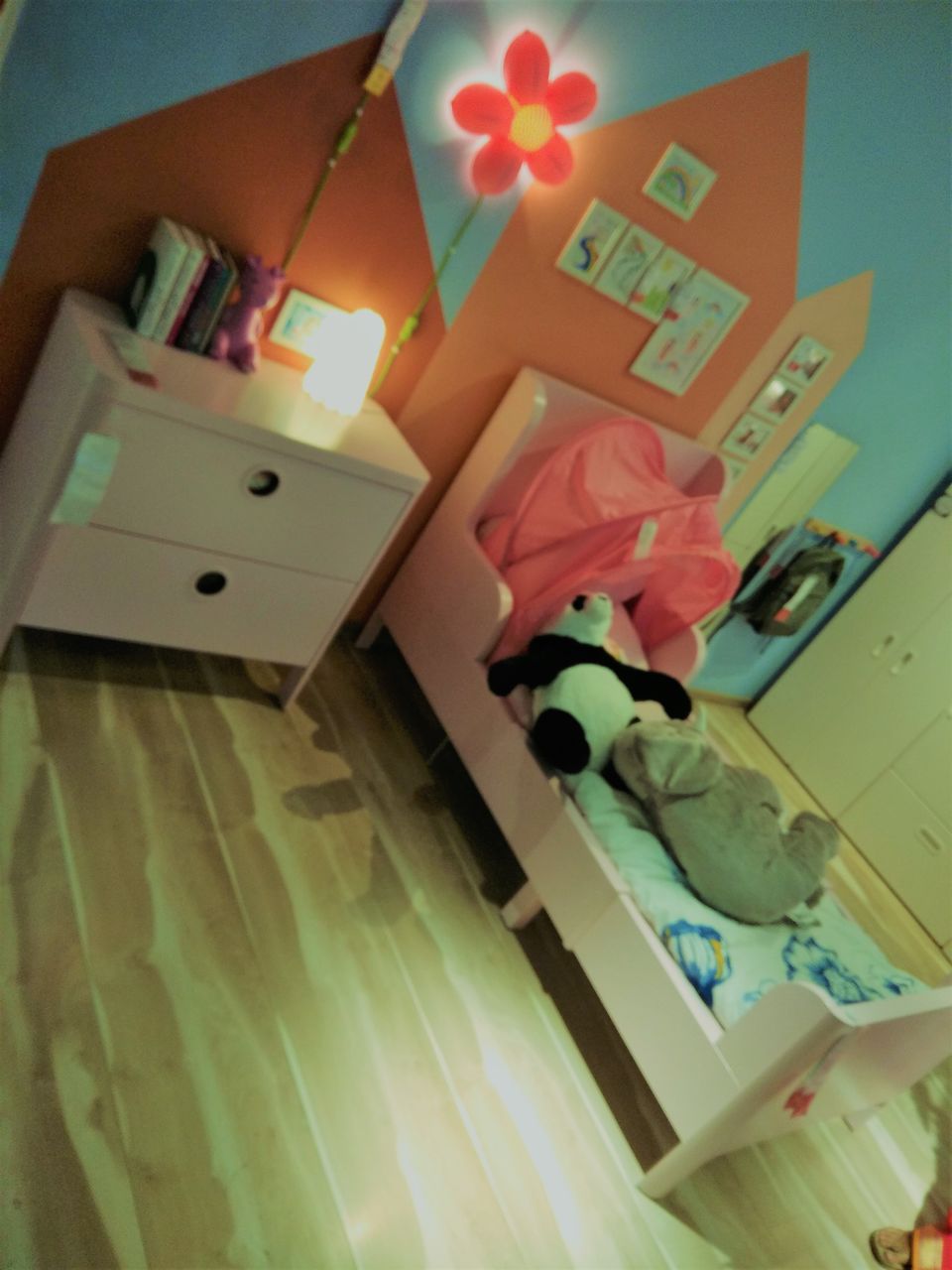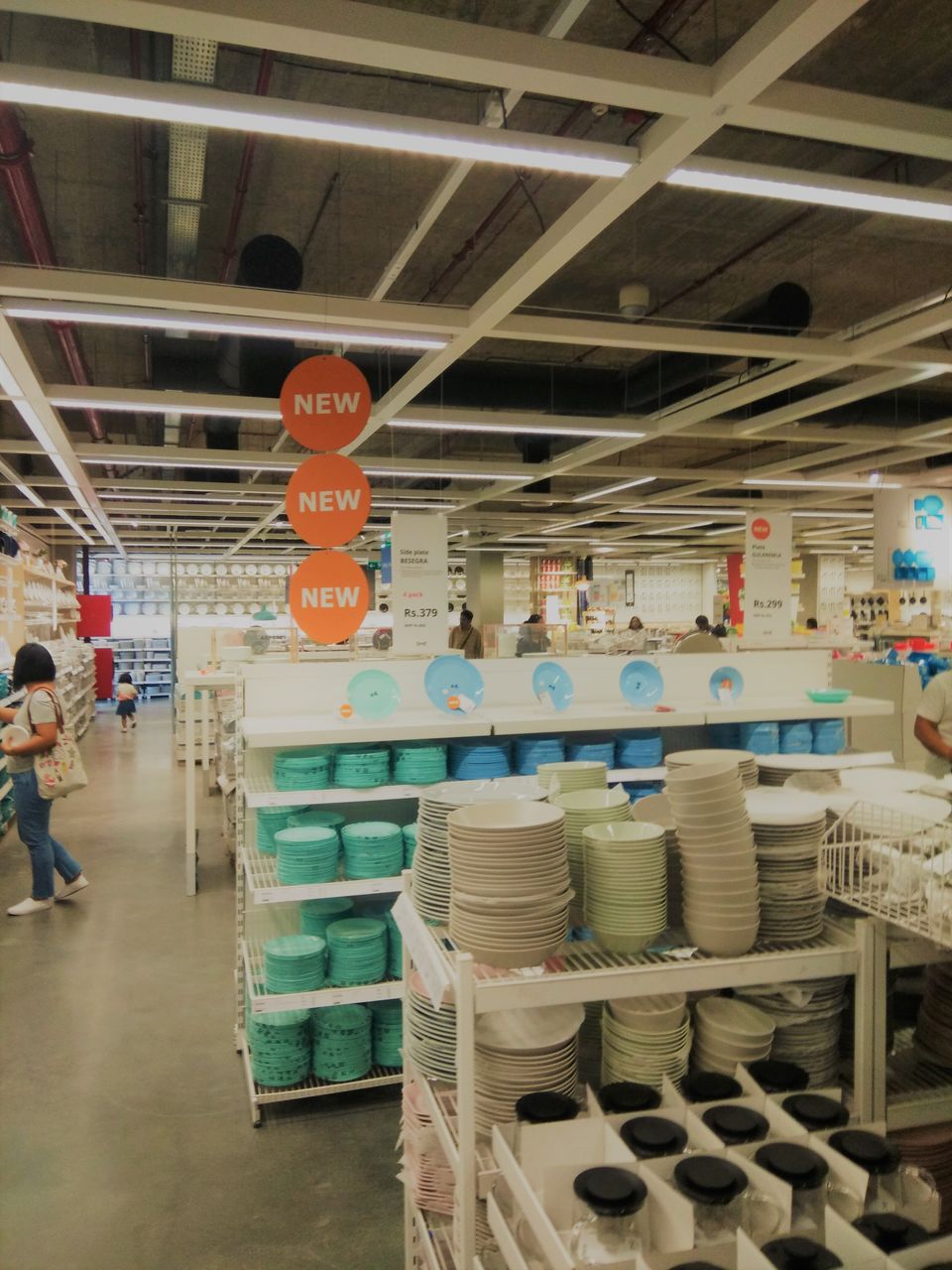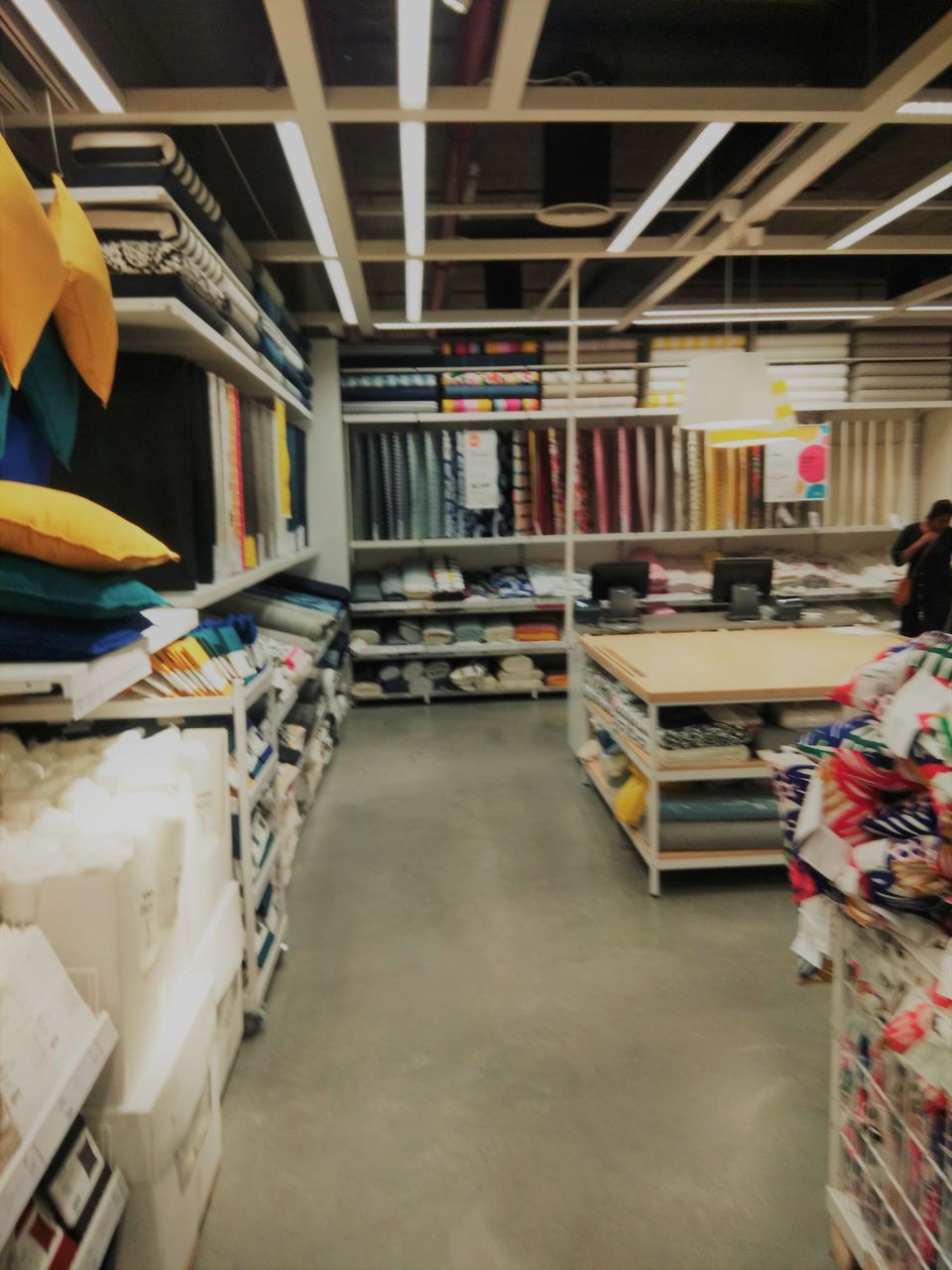 If a person wants to mix and match the items in his/her own house and decorate it in their own way, IKEA furnishing space is the best option to make home, a beautiful, appealing, stylish, lavish and luxurious abode.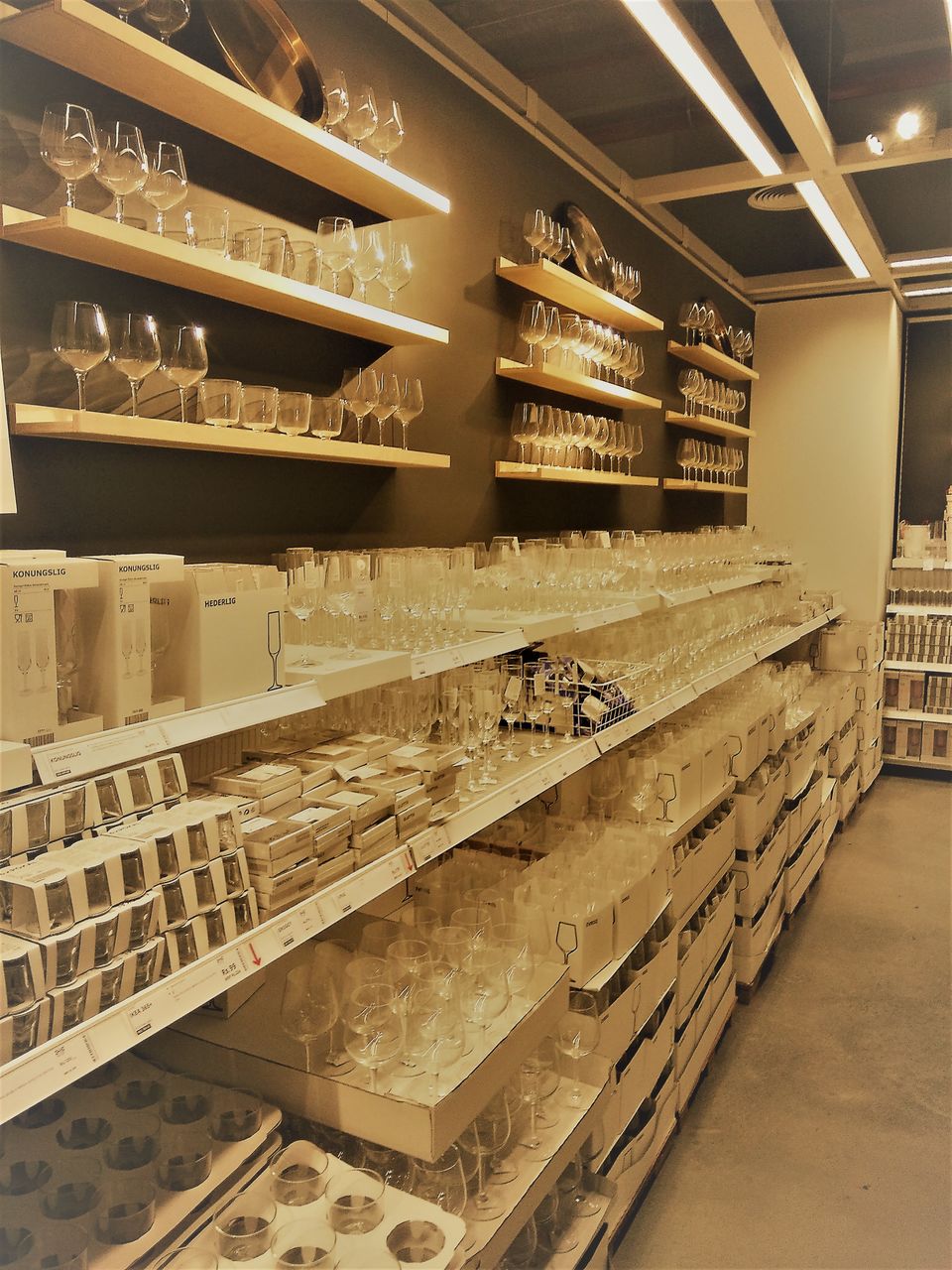 The Ground floor was too appealing with its total ensembles of furnishing items. Indeed the display of those items was exactly like a fully furnished and decorated house spaces. The billing system was interesting here. One could find arrow marks on the floor, which specifies directions towards various billing counters. That was innovative and approachable without any confusion.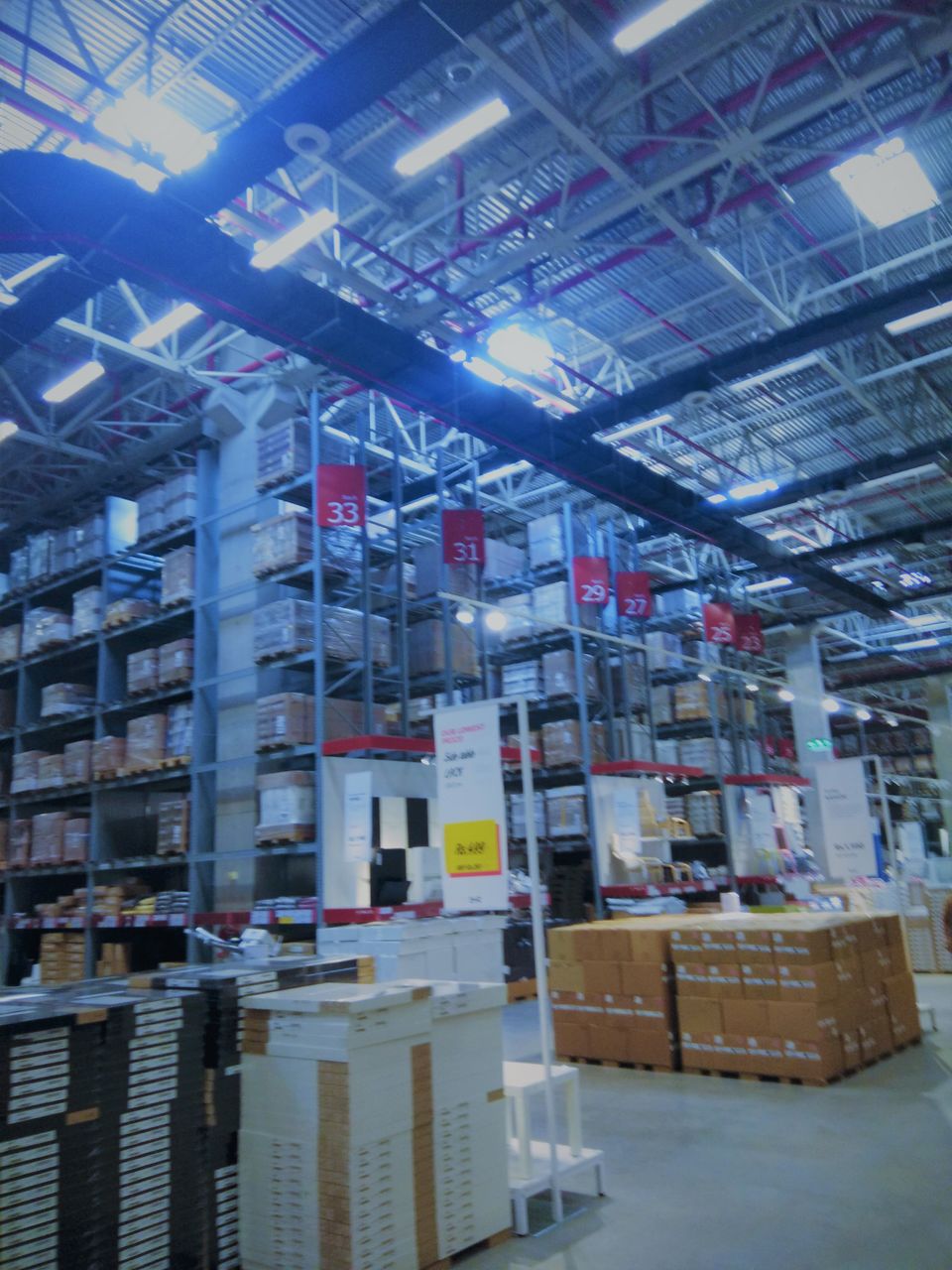 The employees of IKEA are very warm and welcoming. They are very patient in dealing customers, providing the whole information about the products and also suggests best pieces according to customer's choice, house space and personality too. One can find a lot of employees on the ground floor. To the one side of the IKEA Hyderabad, the structure was like three floored sophisticated buildings with escalators, elevators and staircases. On the other side of the space of IKEA, there existed an exclusive Godown space where a visitor or buyer could find a lot of furnishing products. The height of the ceiling was too high and the space was too huge. Two eyes weren't to fill the whole space of IKEA. I walked all the space to explore various furniture like study tables, dining tables, chairs, surfing boards, ironing boards, Kids chairs, Vanity furniture, couches, bean bags, Sofa sets, swinging cradles, rocking chairs and many more interesting, innovative and modern furniture.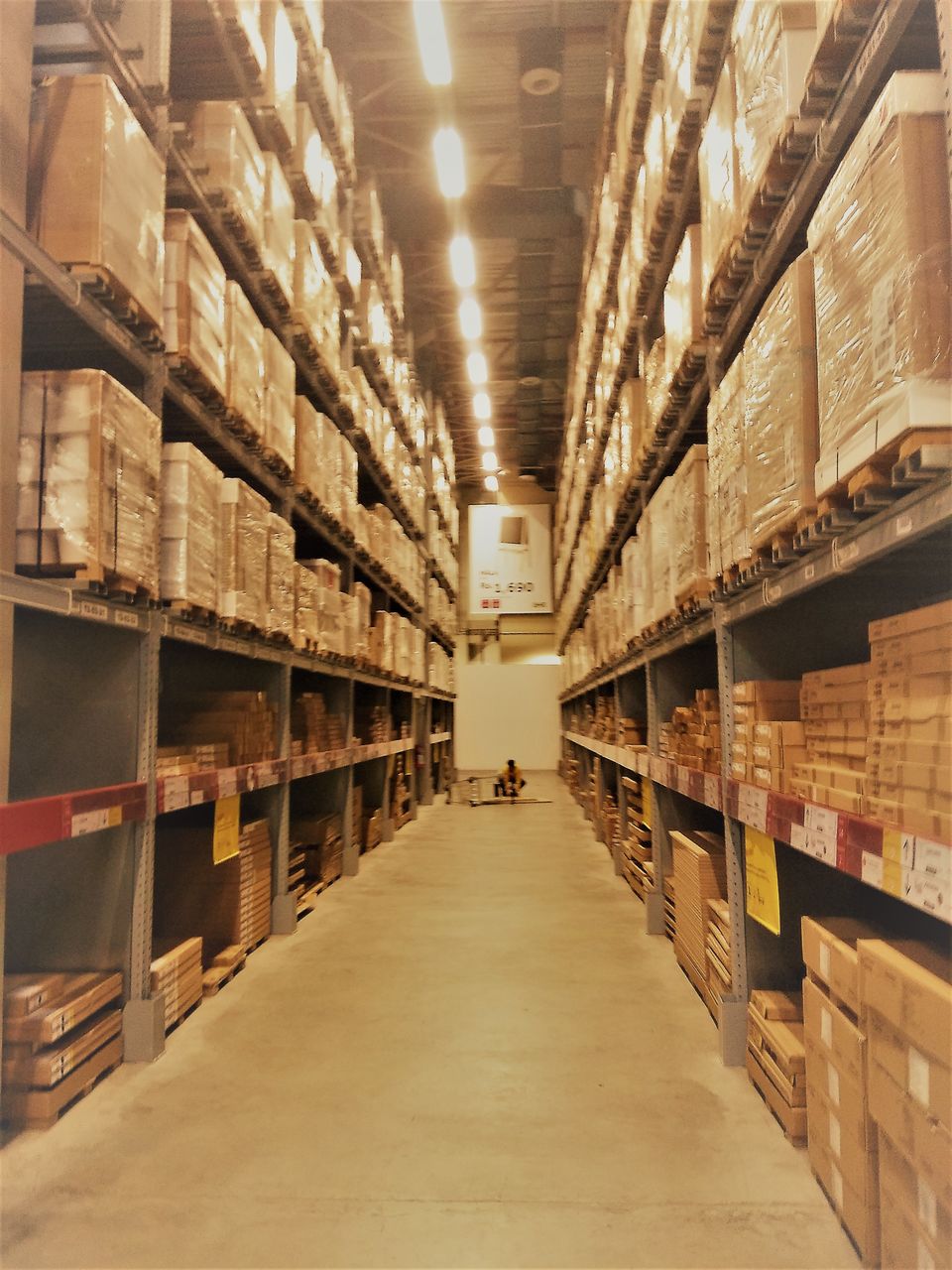 Near the billing counters and at the point of sale, there was a small cafe for the customers to feel the coffee and rejuvenate the energies to shop, buy, roam and explore the humongous furnishing area of IKEA. In the other corner, there were relaxing sofa sets for people who want to take a rest for a while, especially designed for older people with some entertaining aspects related to furnishing homes. After that I grabbed a coffee and came outside. I have literally visited and explored the maximum retail space of IKEA Hyderabad for the whole afternoon.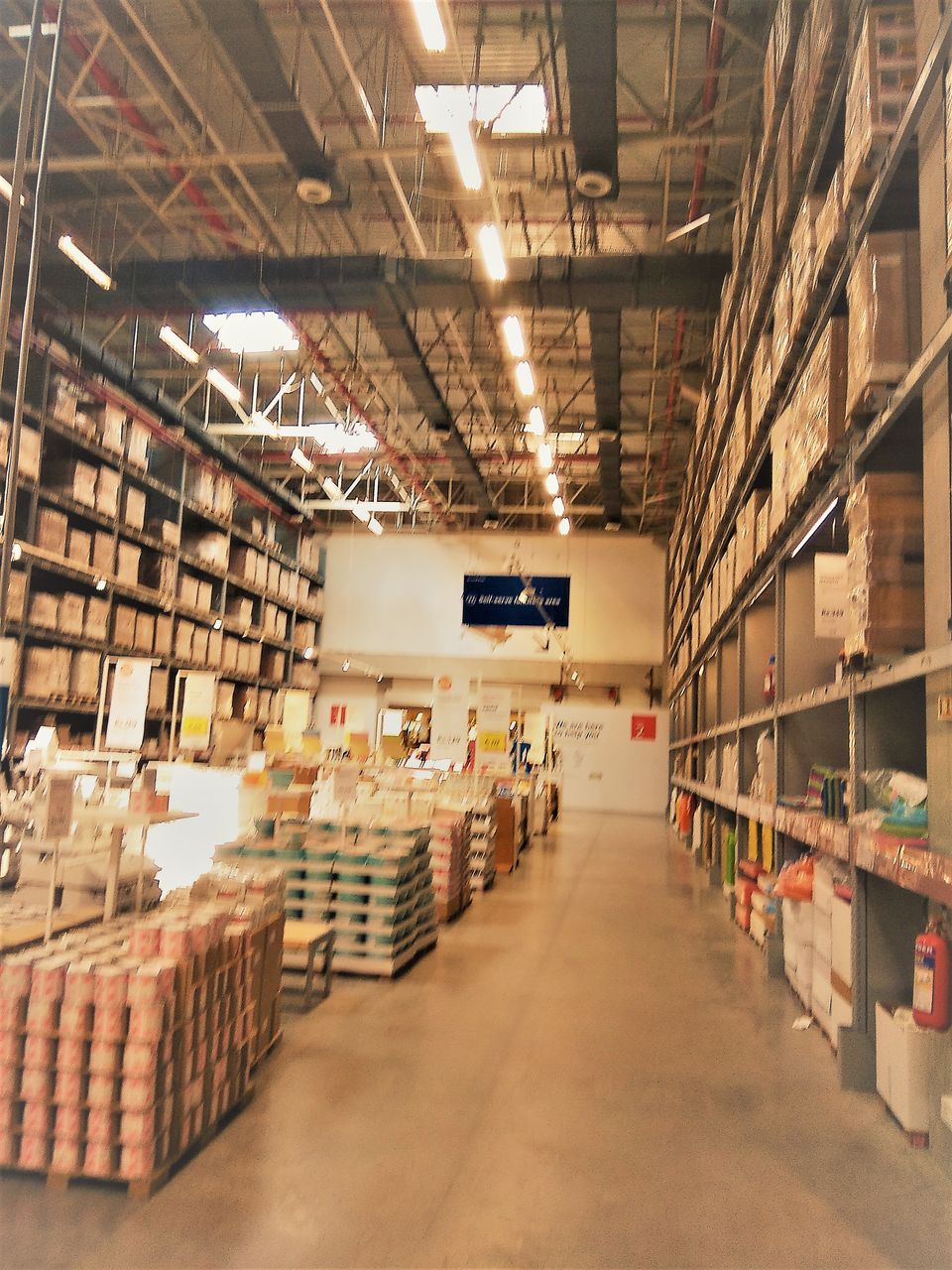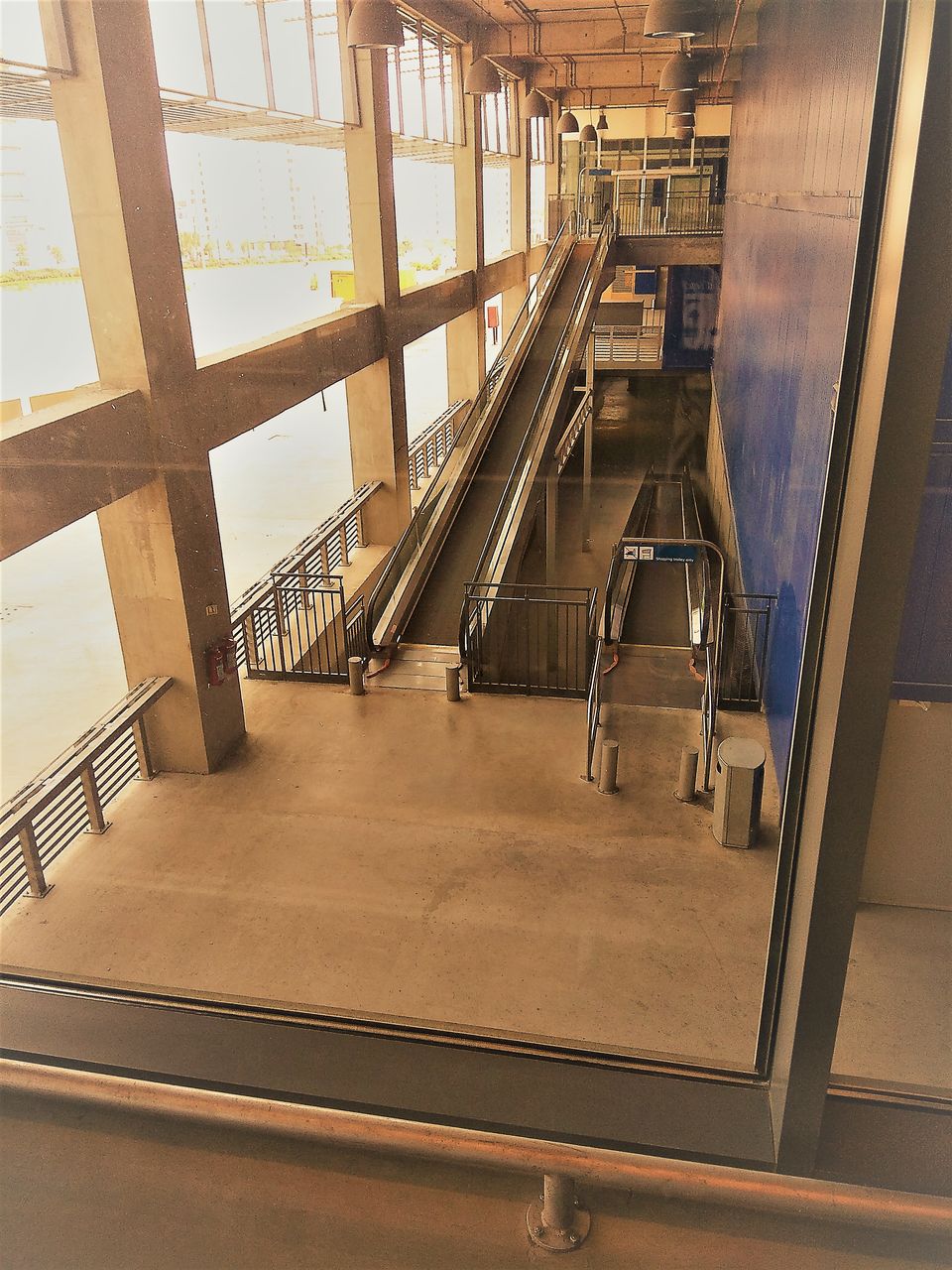 I stepped outside of the store and came out. The entrance and exit gates of IKEA were also modernized and advanced. The outside space was also huge and spread over to the large extent. I found various pick up points for various cab services and parking slot for various vehicles. Totally, the four lakh square feet of IKEA Hyderabad were an eye feast to witness. It was the most happening furnishing space in Hyderabad. The flow in the weekends is very heavy. Hence, I recommend all those furnishing and interior lovers to visit IKEA on weekdays to explore the place in a peaceful way and totally without rush. Try hanging out for lunch and explore the store, post lunch. That is the best thing to pass time till evening. Visit this furnishing space and trust me you would appreciate it for sure!