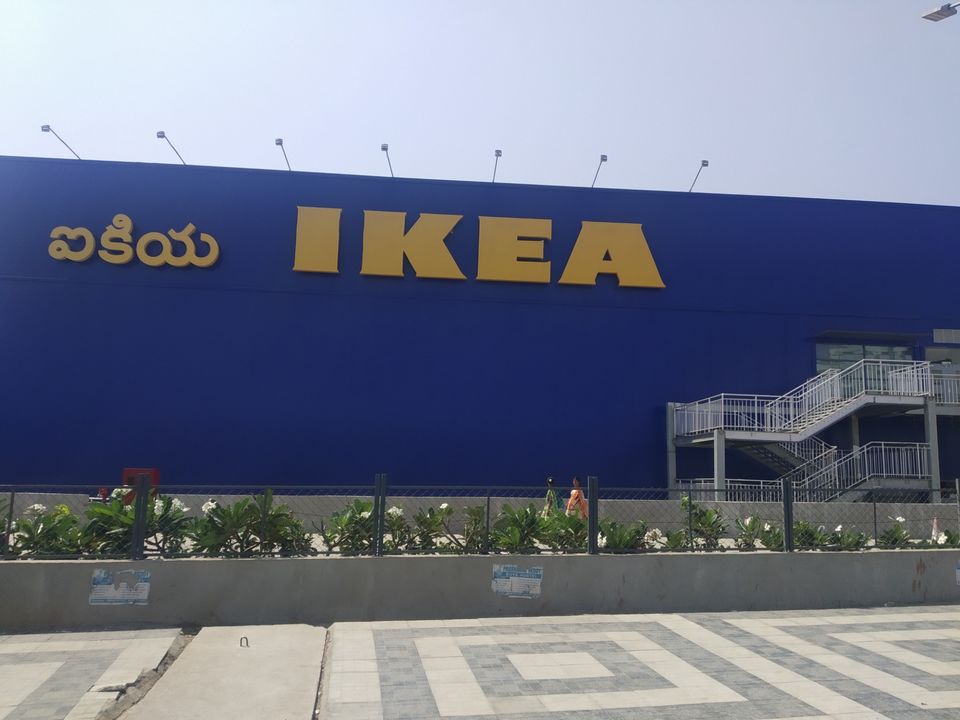 First thing I saw when I landed to Hyderabad, was a enormous billboard of IKEA, written as India's first IKEA in hyd! Visit today. That had me here.
So finally on 16 feb 2019, I visited IKEA in full of curiosity.
Some people who don't know what is IKEA,
Well, acronym says it all "Ingvar Kamprad Elmtaryd Agunnaryd (Swedish home furnishings retailer; derived from founder's initials and hometown)"
In hyderabad its address is "Survey no. 83/1, Plot No.25, 26, Part 29 Panmaqtha, Rangareddy Raidurg, Serilingampally, Mandal"
You can find everything at one place of your daily needs. They has this whole system throughly organised.
As well they also has interior designed homes samples at 1st floor, that you can't resist to have it all.
Later they have floors organised, according to their needs like kitchen ware, working goods, lighting, etc.
They also have an amazing food court, where they serve best lip smacking food in Swedish manner.
If you ever go to IKEA, i suggest you take the map they give you at entry.
And at billing they have this cafe where they serves best frozen yogurt and chocolate cookies ever.