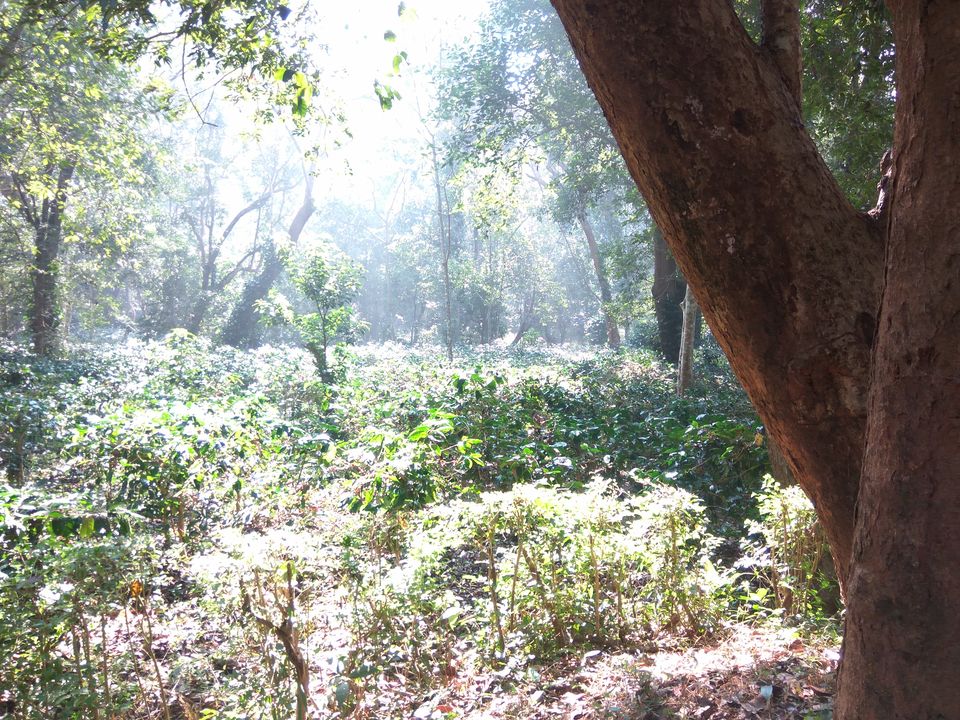 This was a Christmas long weekend of 2017, at a get together of our family friend Srikanth Reddy, We decided to ditch for some place for two days with kids and away from city. As we were in Rajahmundry we decided to plan for a place nearby and finally settled for Maredumilli and surrounding places for one day. We started at 6 AM in the morning after having a cup of hot coffee and packing our lunch. On the way we packed our breakfast in a restaurant good for food lovers. The breakfast had many items like idli, vada, Dosa, Mysore Bajji and some cakes for snacks.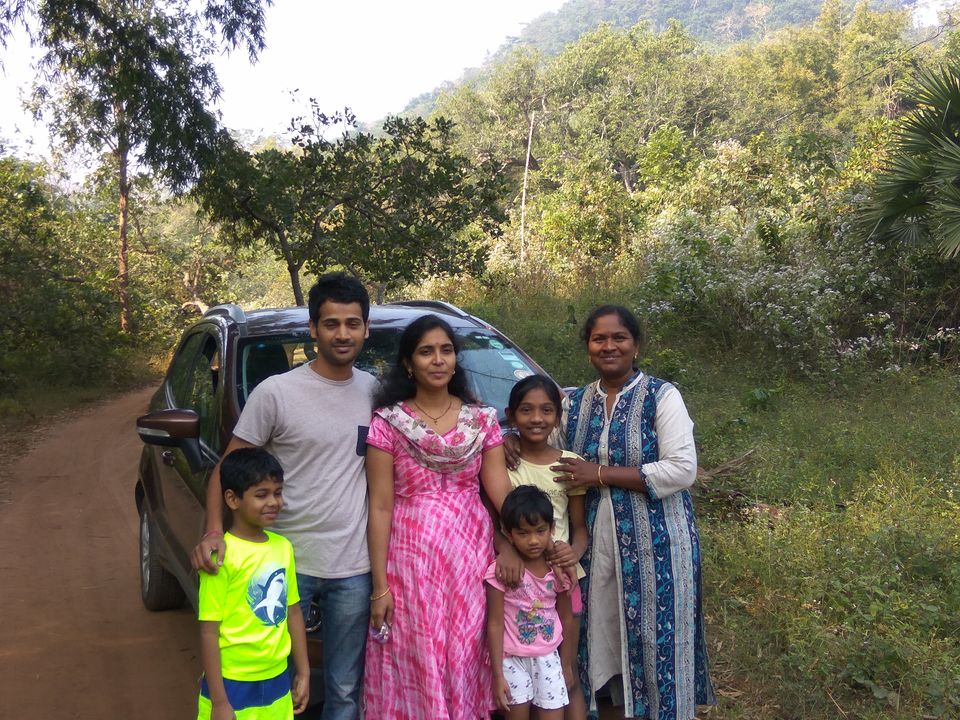 We reached Rampa in 30 mmins and stopped to buy some essentials like fruits, water and snacks as rampa would be the big town of the agency with all the offices and shops there. we skipped the rampa water falls in the nearby place as we had already been there in my earlier trip and started towards Bhadrachalam road.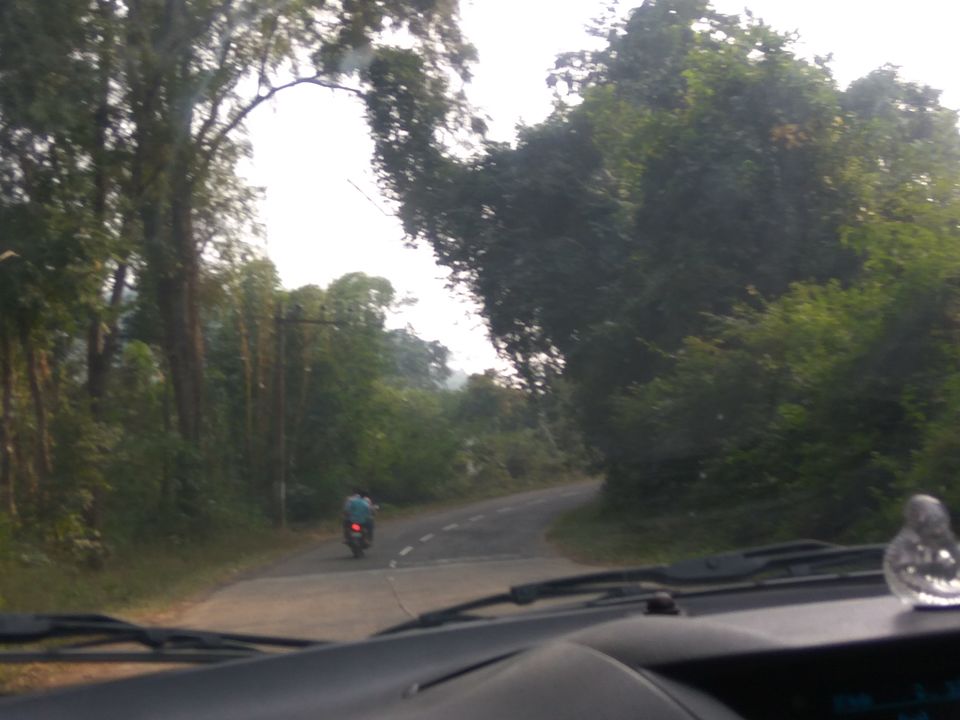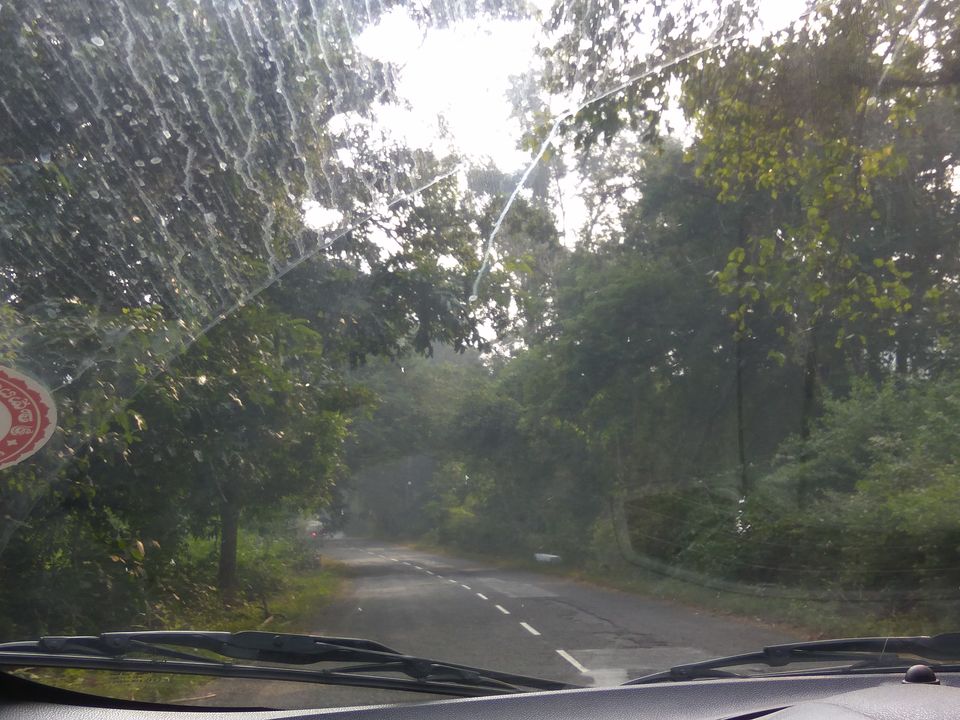 The road from Rampa to bhadrachalam is one of the best roads to drive if you are a nature lover and adventurist. The road is fully covered with greenery and high mountains in the back ground that kicks a lost sense. After a brief drive for 15 mins we reached the Bhupathipalem Reservoir. I swear you will love this place and it actually brings out the awe towards nature. The reservoir has a tiny island and a submerged trees with tall mountains as the back ground. Every curve along lake presents a different view of the scenery. There is a parking and boating facility, there though the boating is only with paddle boats. Absence of mechanized boats make the waters still and reflections of the mountains can be seen as a big natural mirror.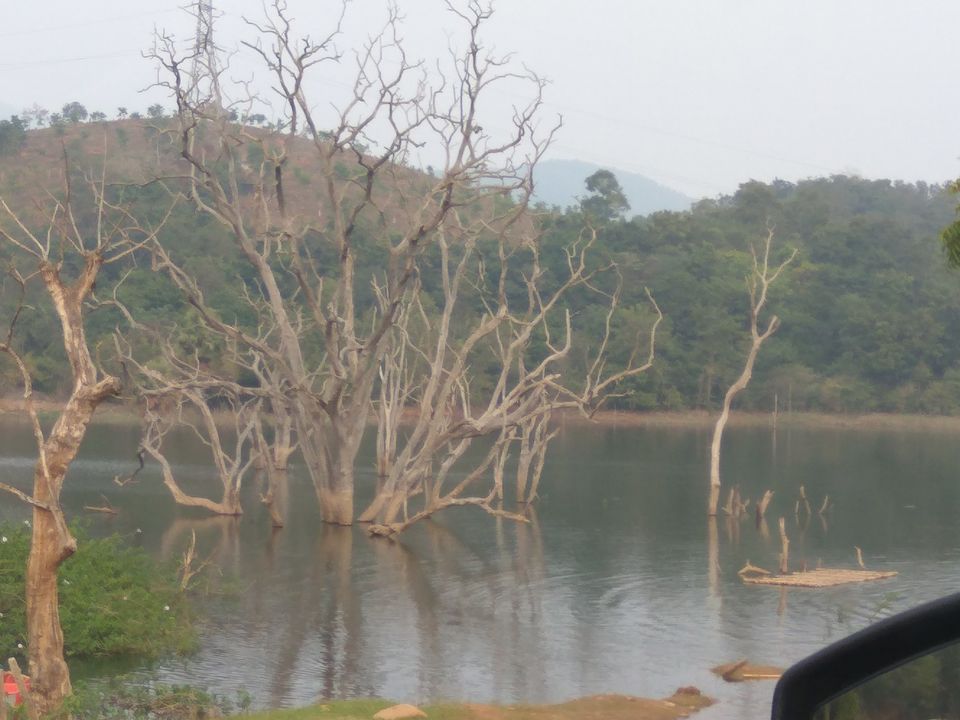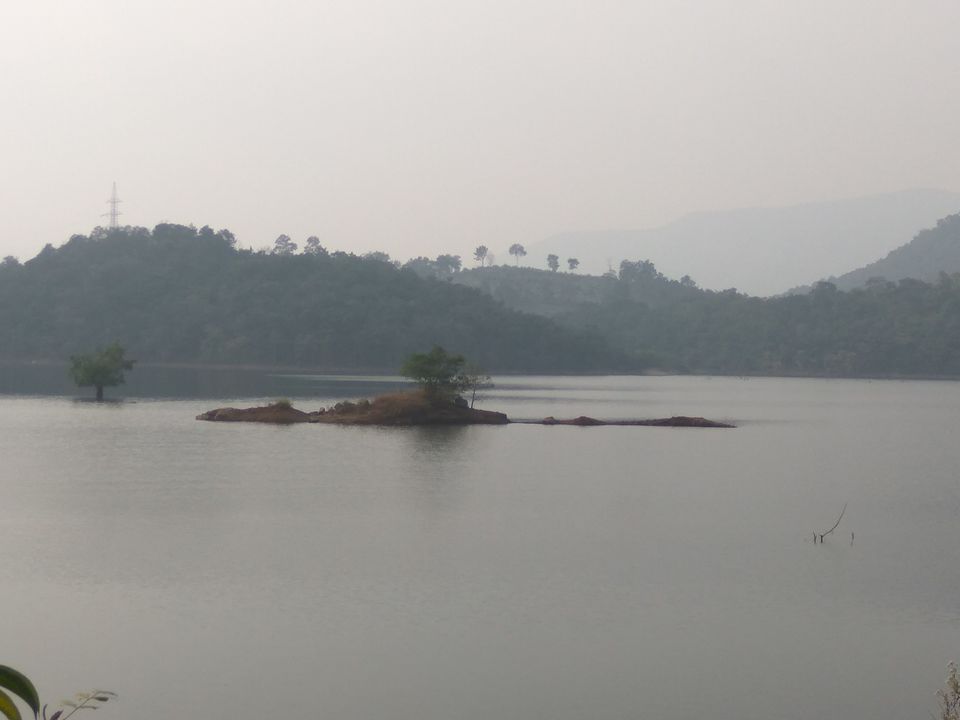 We reached Maredumilli, and vouched for some rooms to stay and luckily we could get a stay at Vanavihari- The Forest department lodges built and maintained as a community project. the rooms are tidy and the place has ample parking with good play area for kids. There are a few other options you can try like Aravind Homes, and some local home stays if you are planning at the last moment. Be generous on you budget if you are a last minute planner, without advance planning.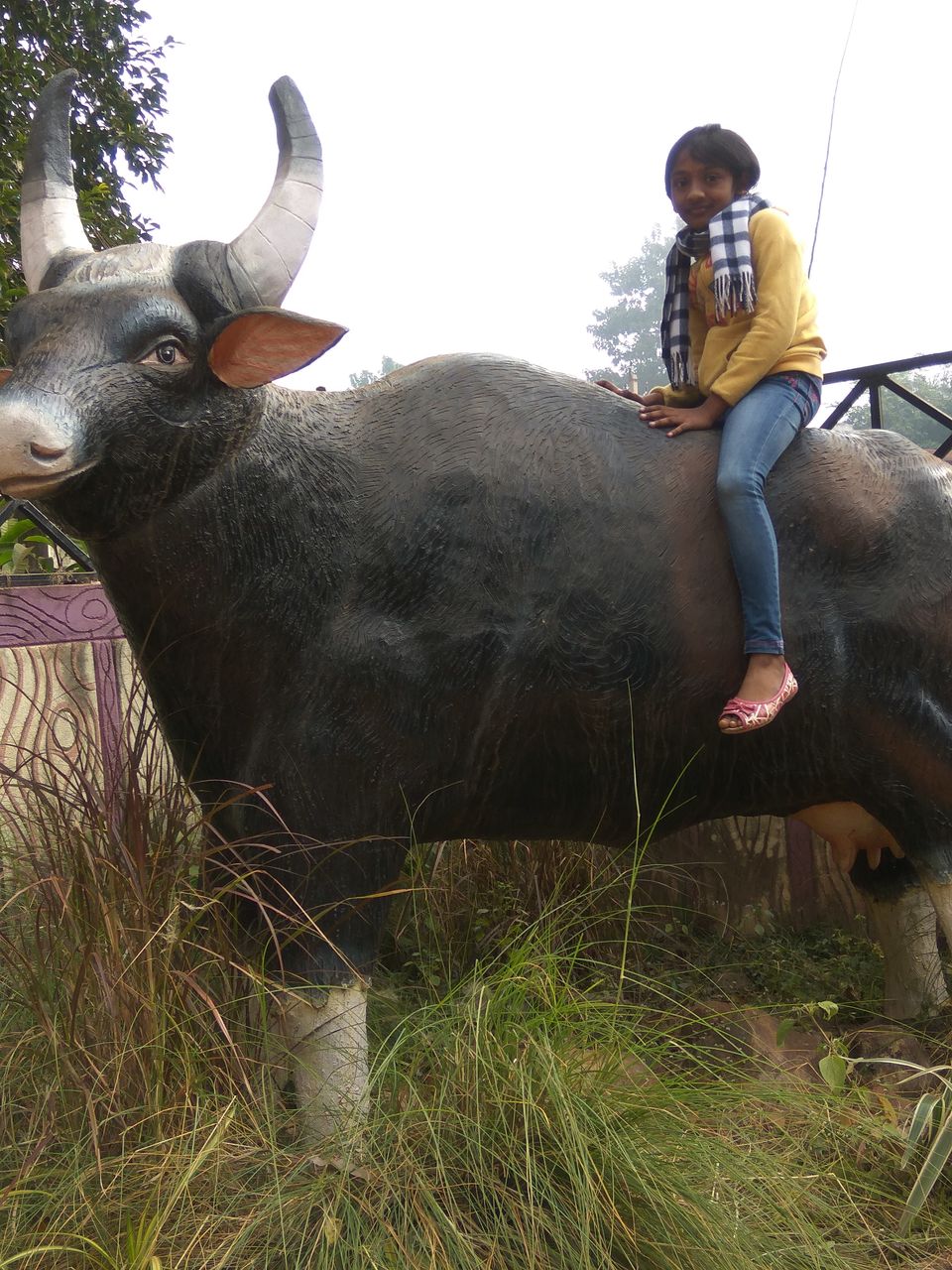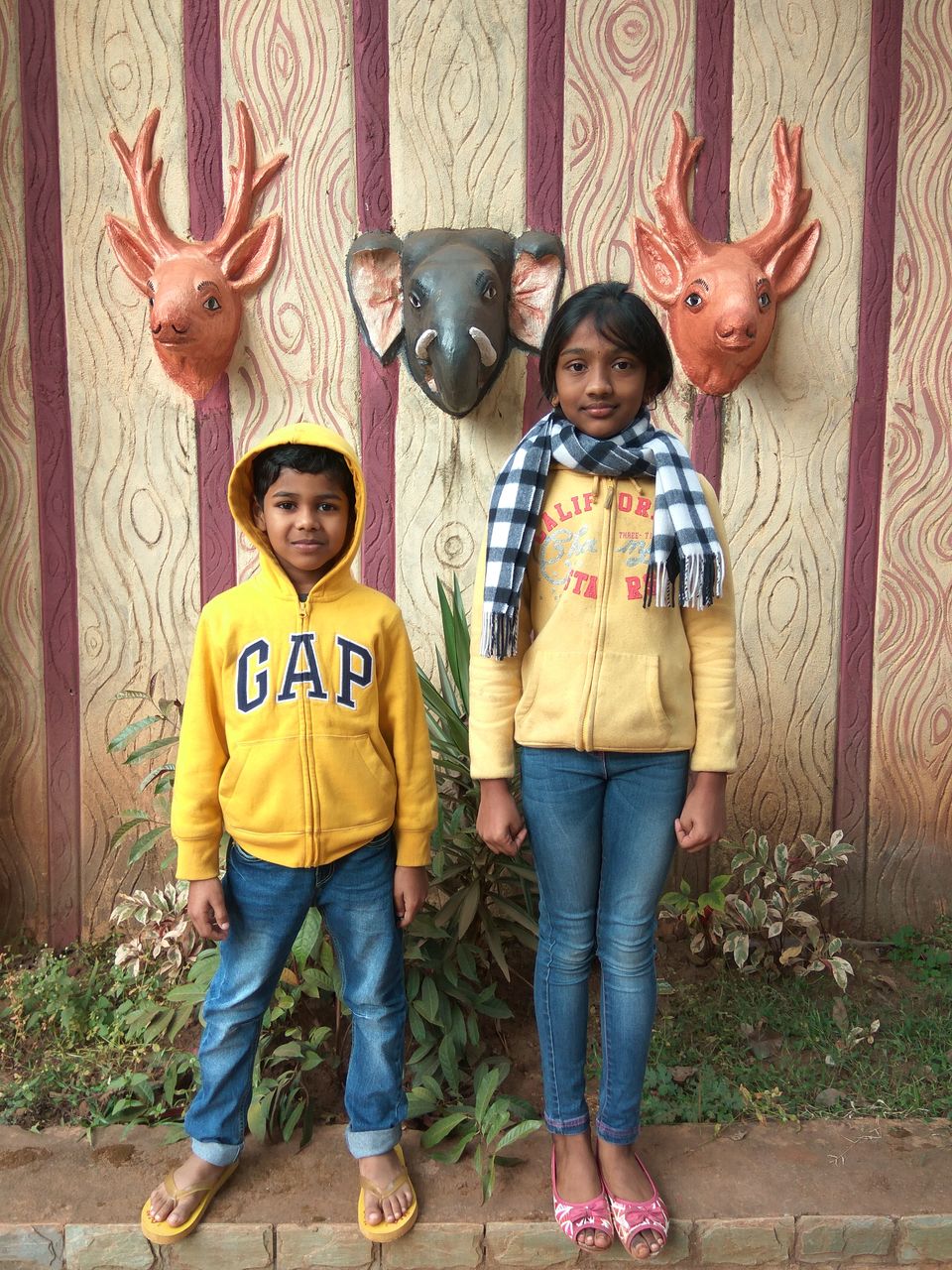 We occupied our rooms and unloaded our baggage, sans our food and essentials. We headed straight to the bhadrachalam road and our next stop was at Jalatarangini waterfall. The fall was moderately small but the water was ice cold. No a great place to stay or soak in water. The maintenance is bit tad and be careful with kids and old people as the place is slippery and treacherous.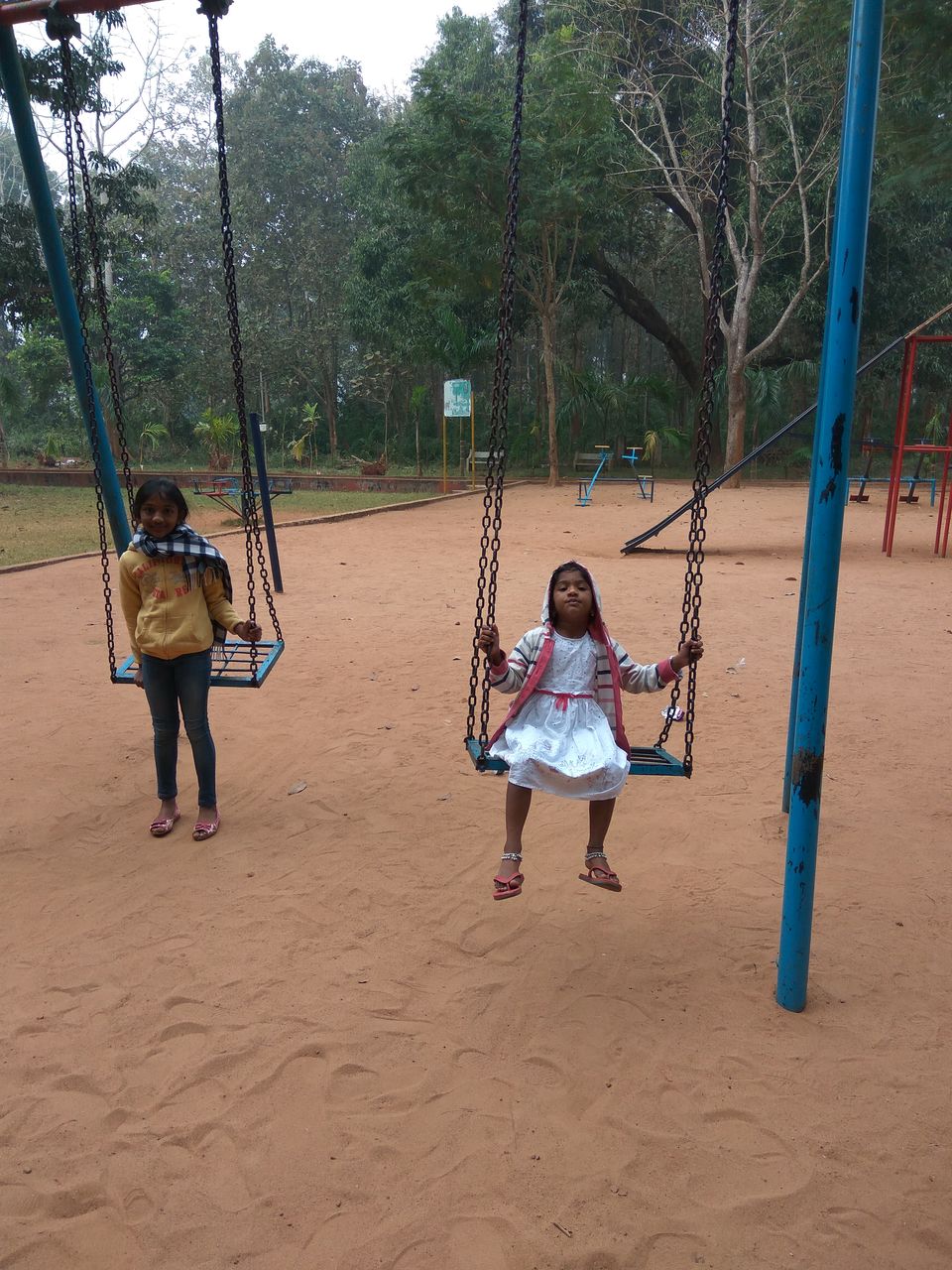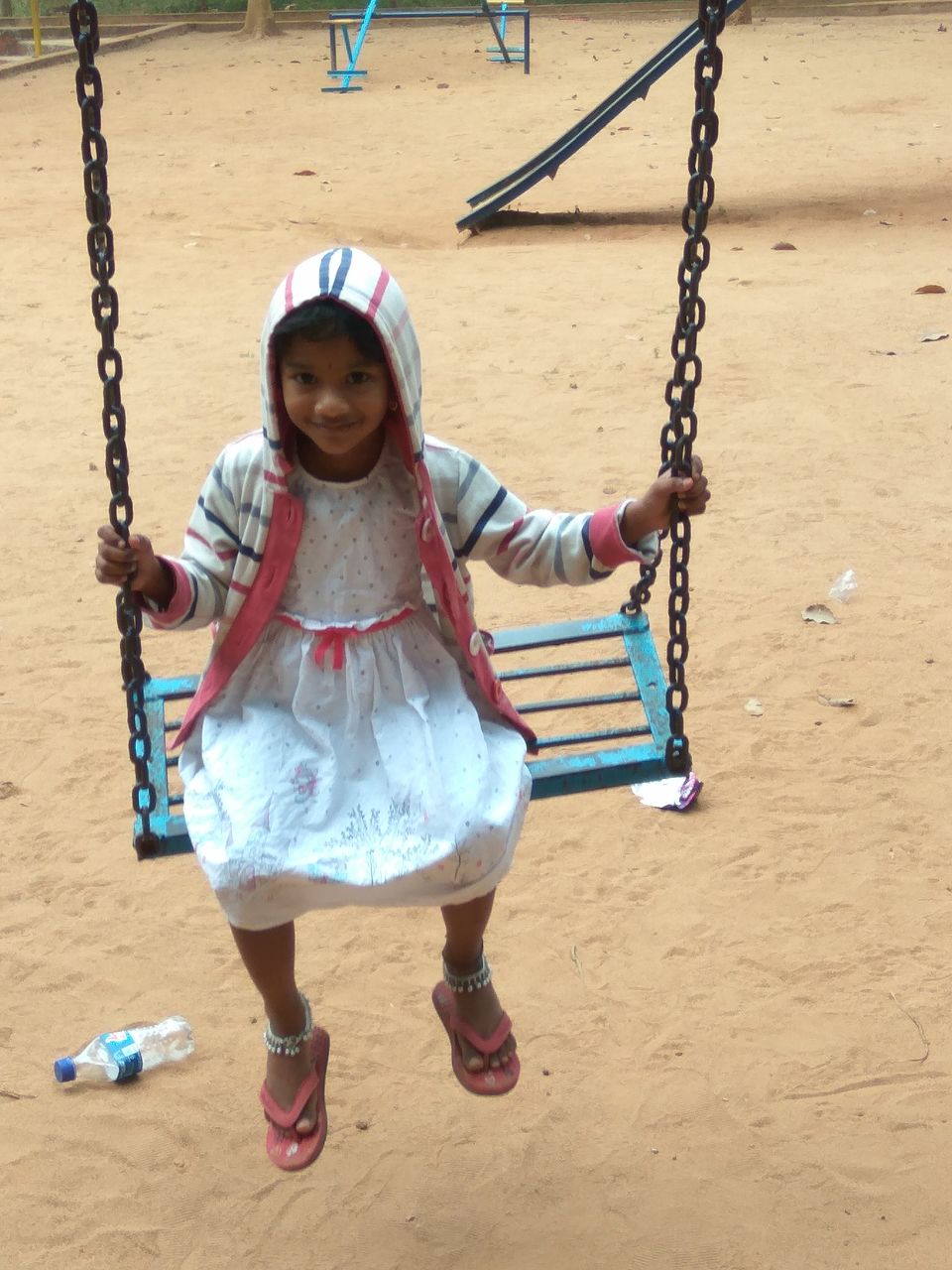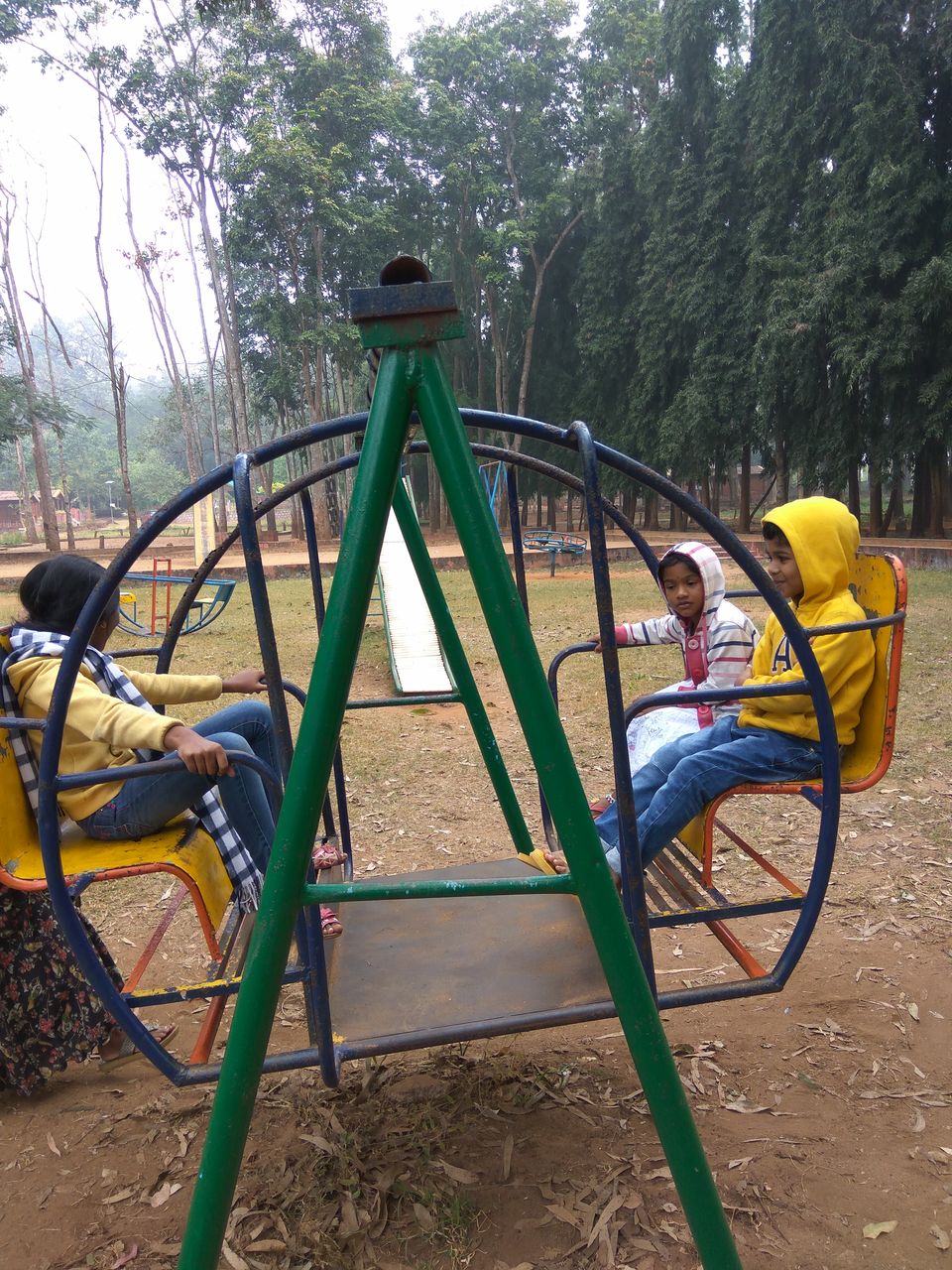 We took the diversion to Sileru road and drove towards Mothugudem Road for about 15 kms and reached Mothugudem check point where you have to enter your details with the police and sign in the register. After passing the check post and driving for 5 kms we reached the polluru water falls. If you have a SUV you can drive down the raod to the waterfall and there is ample parking there. The waterfall is good and hidden but there is no proper maintenance and it would have been a good tourist spot if maintained well. The fall was good and we had a good swim in the pool below the water fall and started back after spending 2 hours there.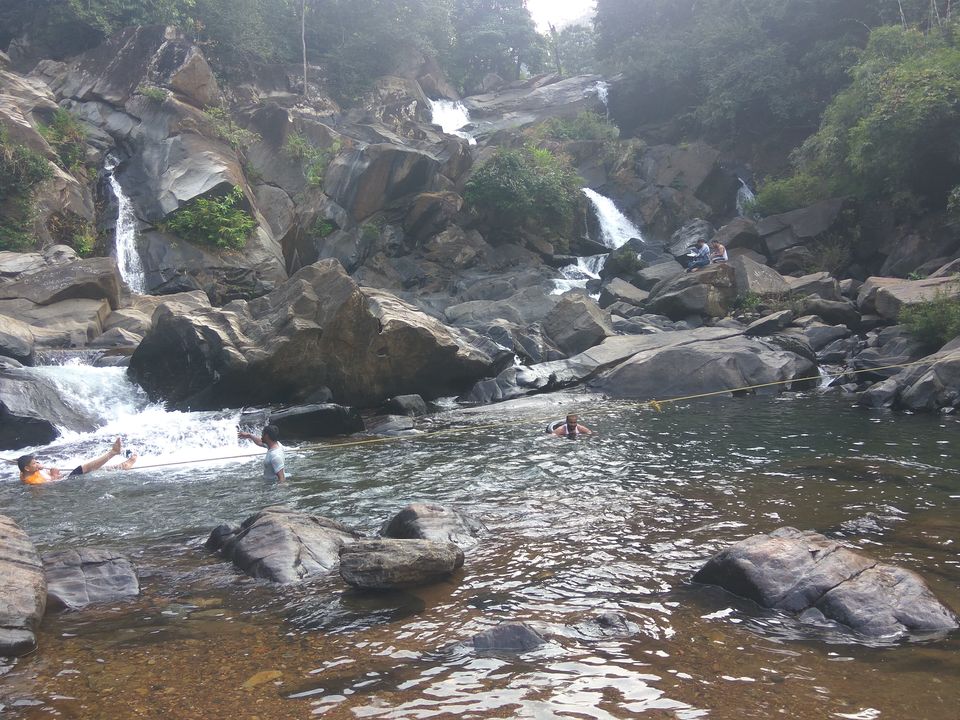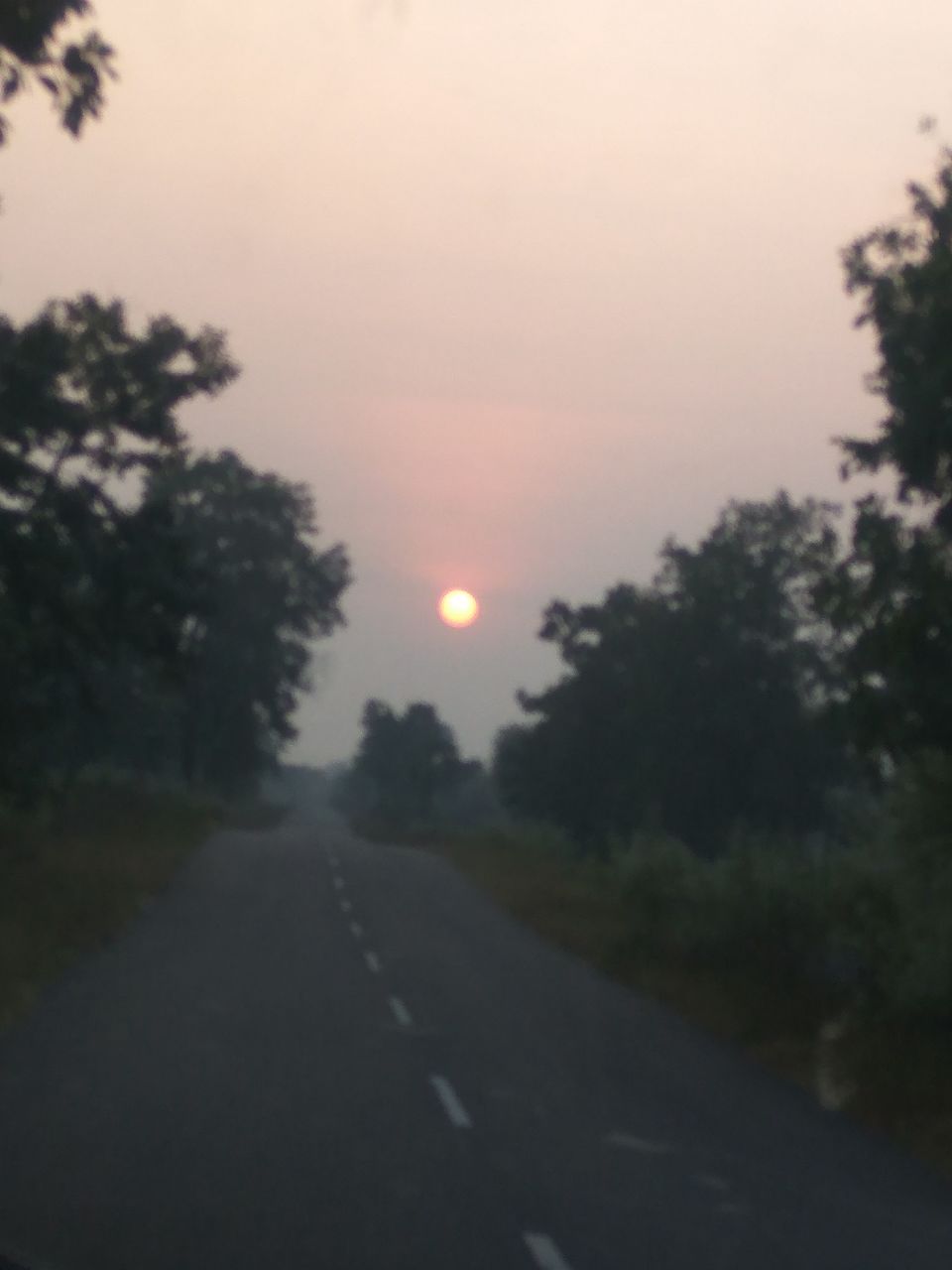 We stopped beside a Viaduct and had out lunch boxes in the jungle.It is a must try if you are frequent walker to city restaurants. The experience is simply superb. We skipped the Pamuleru, a stream and went driving to the Polluru waterfalls. The road here is a Ghat road and there are a few view points to enjoy the nature. We stopped at two view point.One at Vali sugriva Temple and other at Sokuleru View Point. Had a few snaps and started.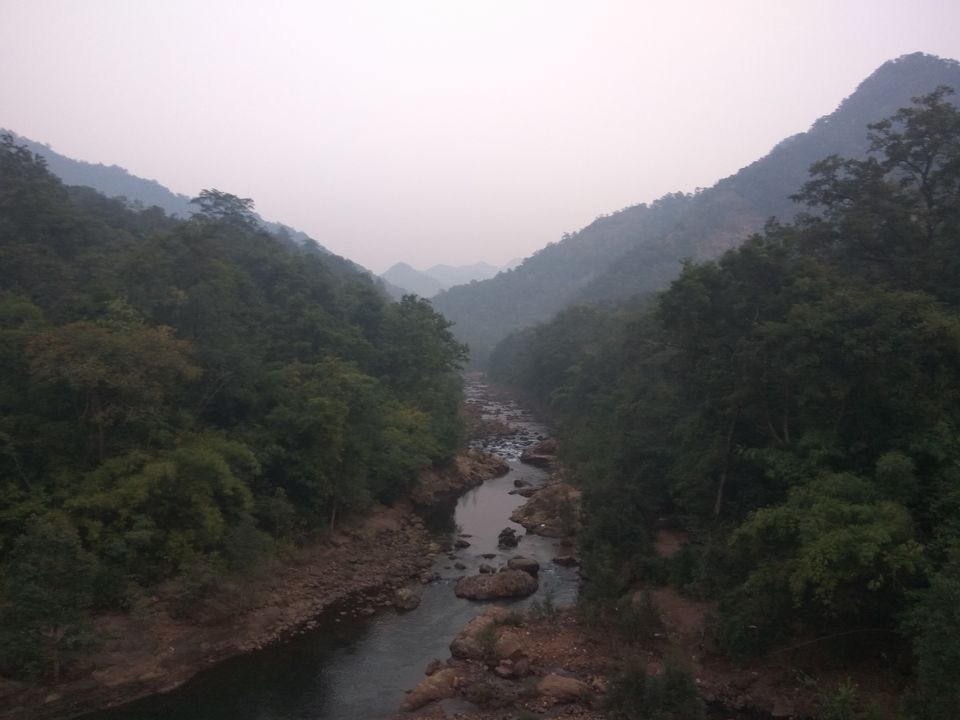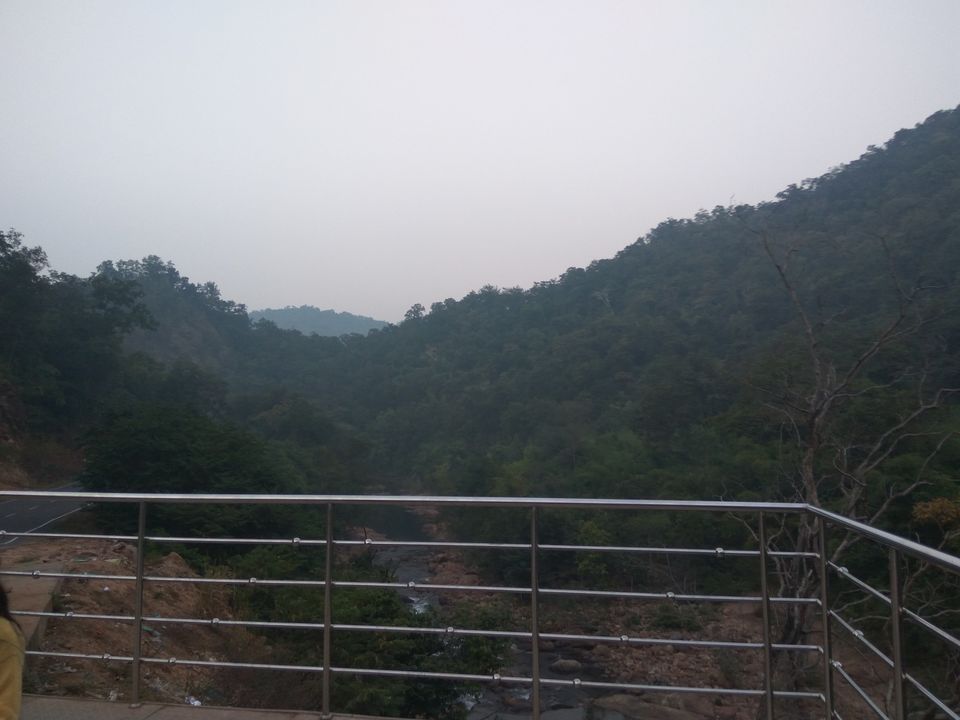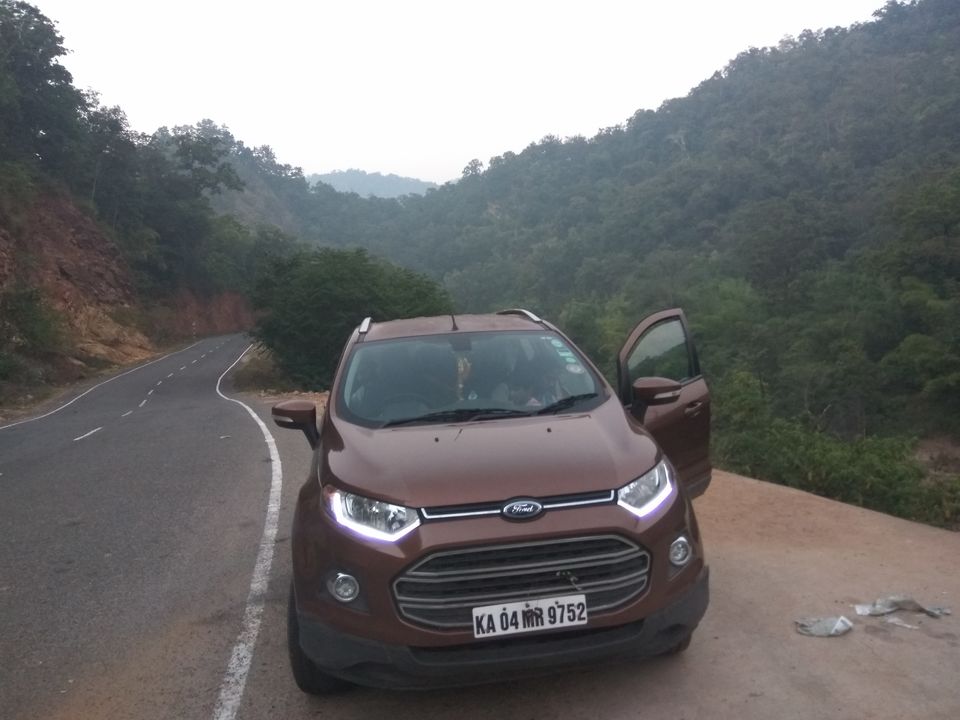 This was a real holiday, deep in the jungle with no mobile signals and no noises. It was a stress reliever in the lap of nature with unique food tastes and culture visits included. Hope to revisit this circuit if time permits. Happy Holidaying and Safe driving Friends. Best time to visit Mansoon and Winter Months.
We headed to the Gokavaram - Rampachodavarm - Bhadrachalam highway and halted for breakfast after crossing Gokavaram, near a HP petrol pump, as there was a stream flowing under the bridge there. We had a nice breakfast and started the trip. Be careful of the monkeys in the surroundings before you think of stopping your vehicle as monkeys are frequently dotted on the road stretch.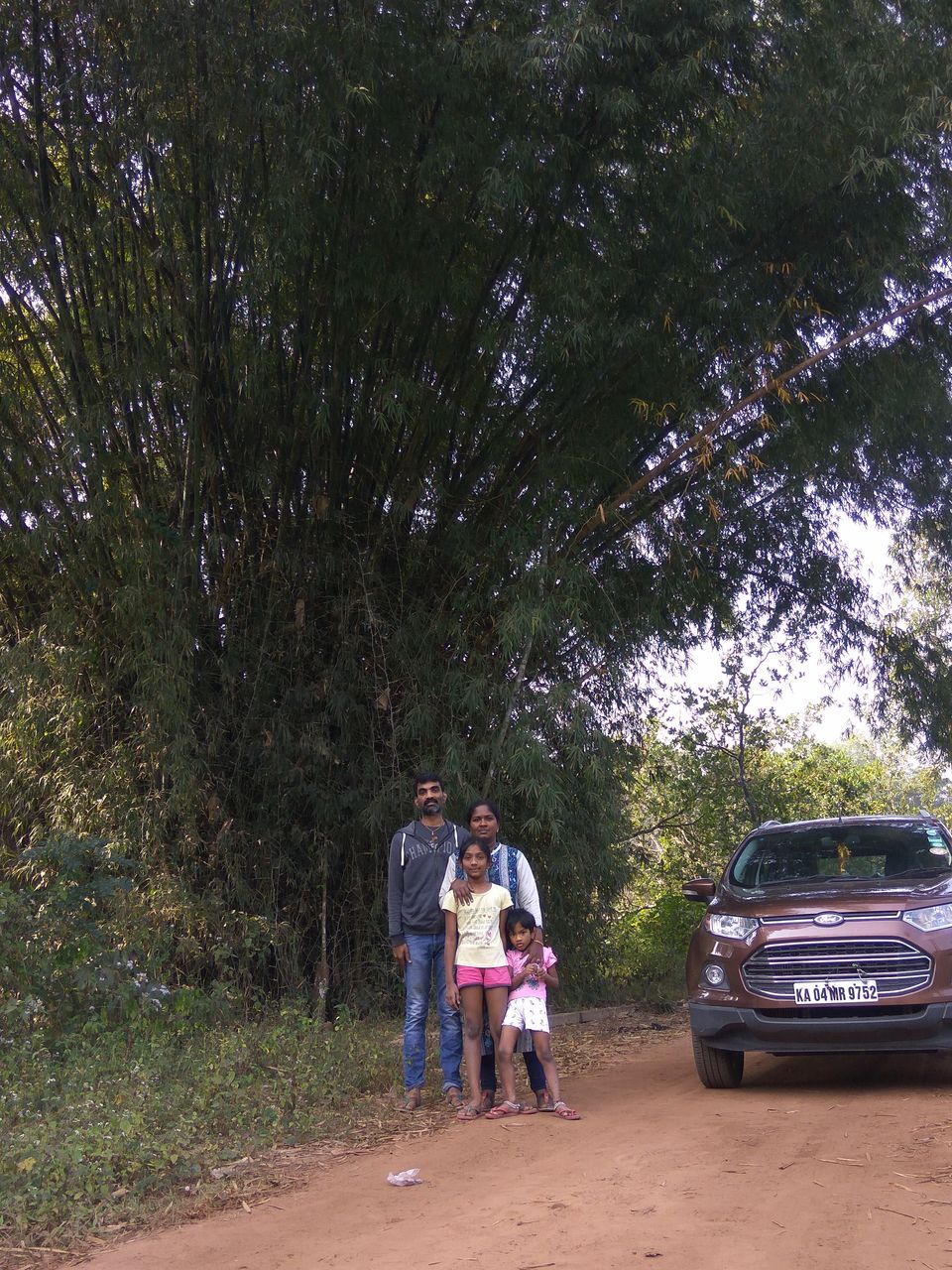 We drove straigh to Rampachodavaram, before stopping for a brief stint at the stream near Rampachodavarm. We had kids playing there for some time as water is clear and perennial. But be mindful while stepping into water for any cut glass or metal litter. We had ample parking there as there is a eco gateway maintained there for sake of tourists. However the place can be better maintained and kept by controlling drinking in the premises.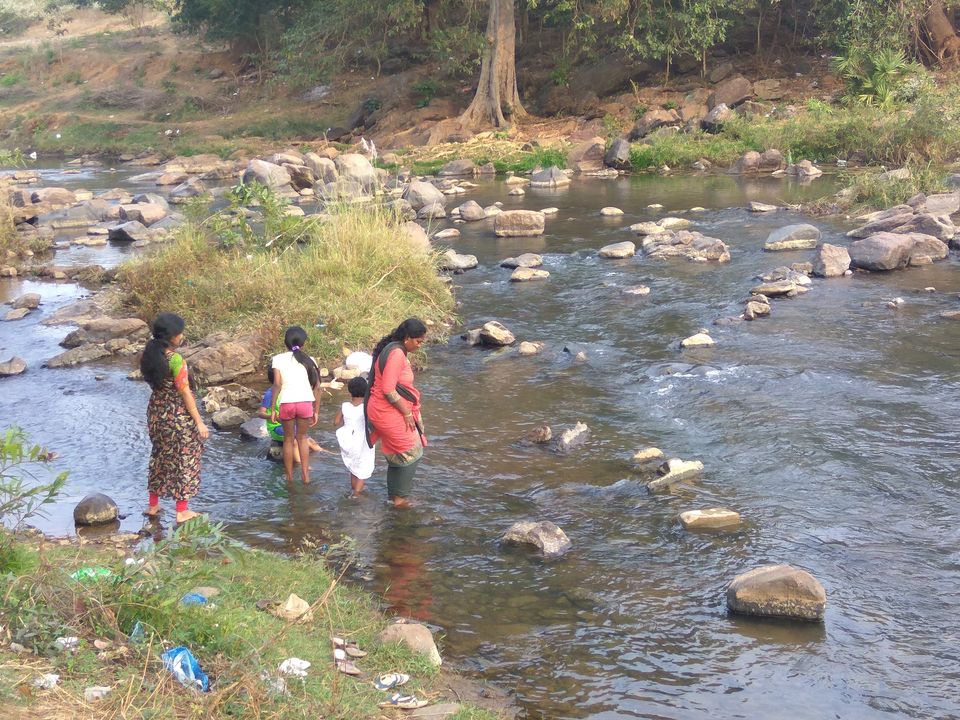 Our Next stop was at Eco Nest resort to check if we can get accommodation there, as the place has already caught us. we were excited for a early morning experience at such serenity. The long weekend rush was visible and we couldn't get a room. However, with swimming pool and all other amenities like location, view of the tall mountain with deep jungles make this a place to stay if you are planning for a night stay. You can call them and make a booking in advance.
Disappointed we headed on our road towards maredumilli and checked at eco resort another place to stay but no rooms availability made us to drive ahead. If you are driving a SUV, you should try this car way at this resort and a walk on the hanging bridge at the entrance of the resort.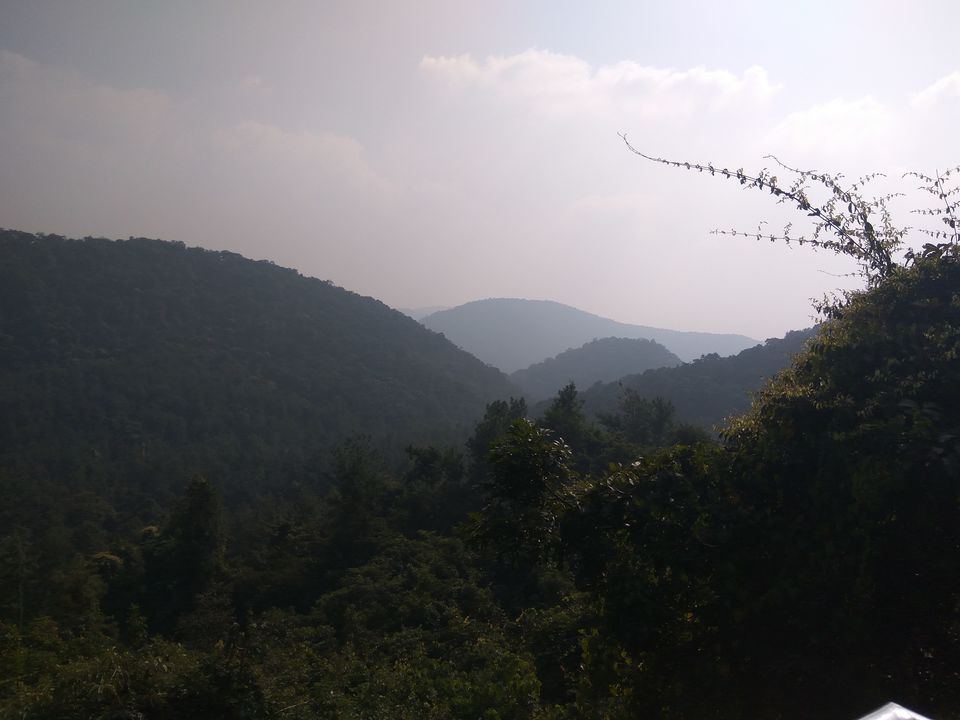 After that, you can either plan your stay in Sileru or return back to Bhadrachalam, the abode of lord Rama. Our plan was to avoid both and return back to our stay in Maredumilli. It was a pleasent drive back and it was already dark by the time we crossed Tulasipaka Village. Make sure you have a good driver on this road, especially if you are driving in the dark. There are many hair pin bends and blind curves.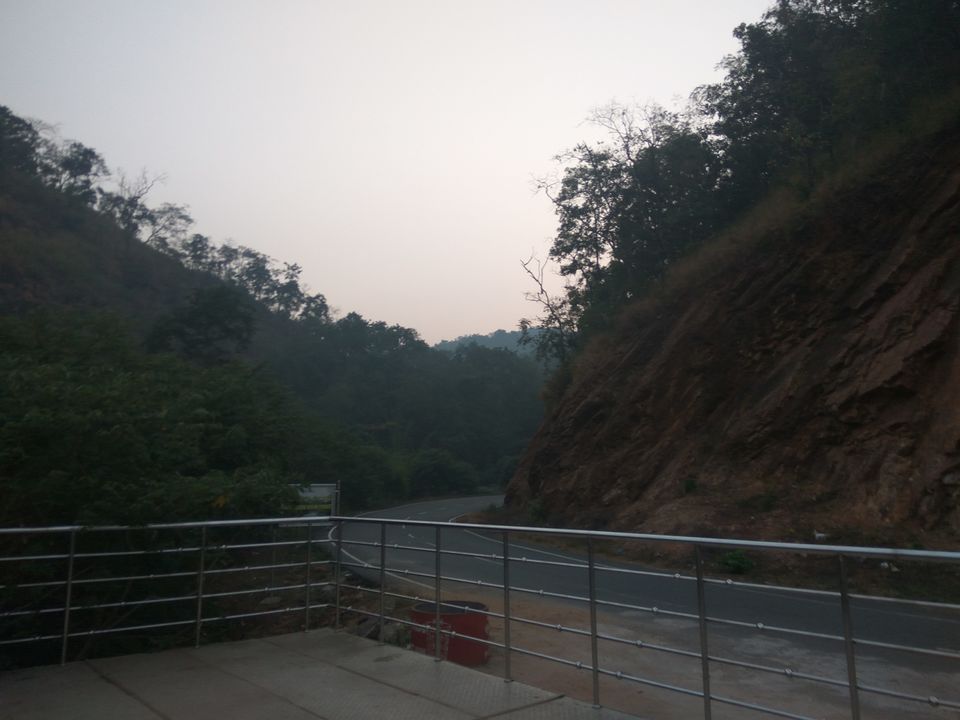 The Night we tasted the Famous Bamboo chicken - Chicken marinated with local spices and cooked inside green bamboo, without oil, under charcoal fire. The taste was excellent. Add Bamboo biryani too the menu.We recommend Amma restaurant there on the main road.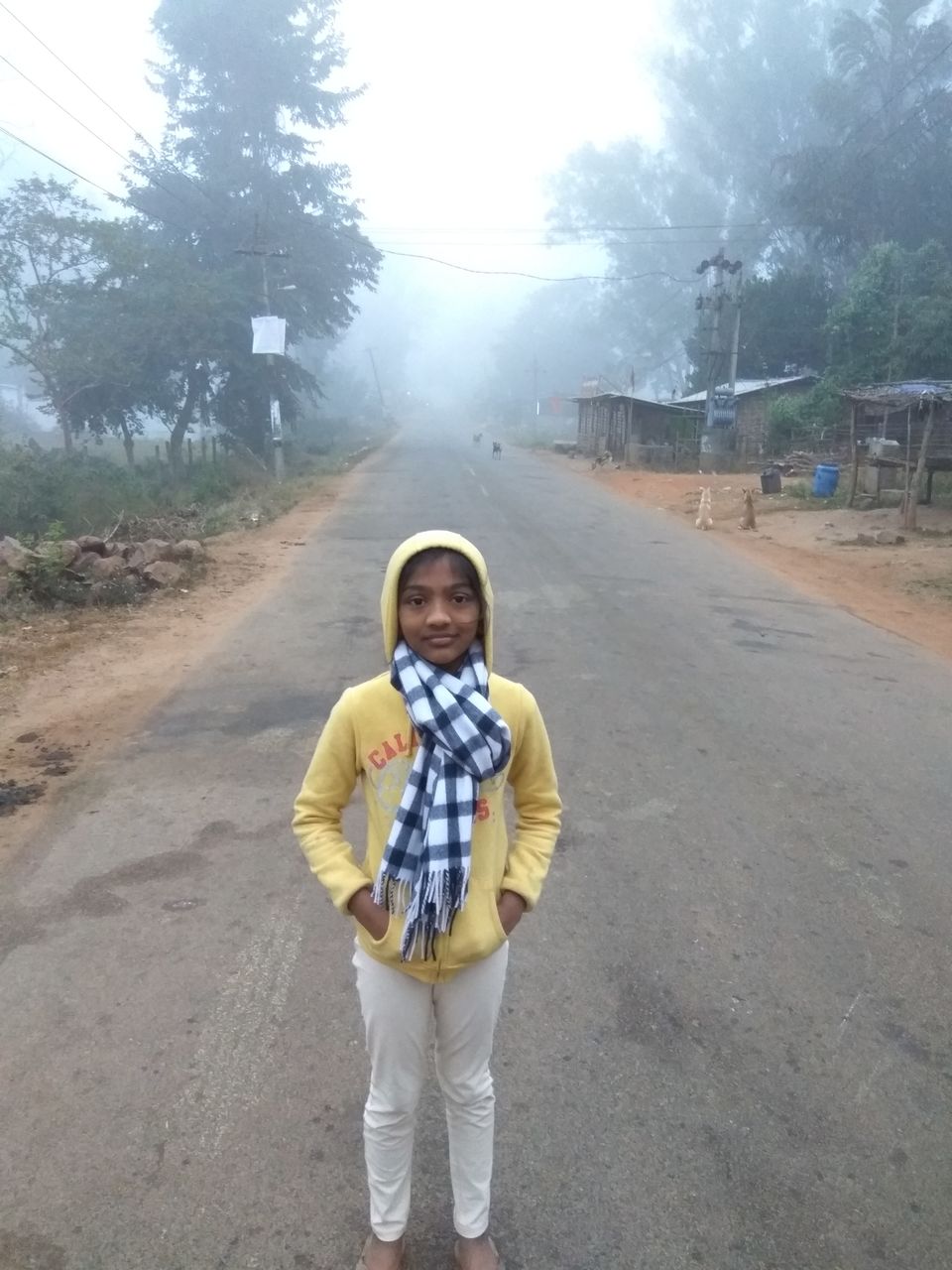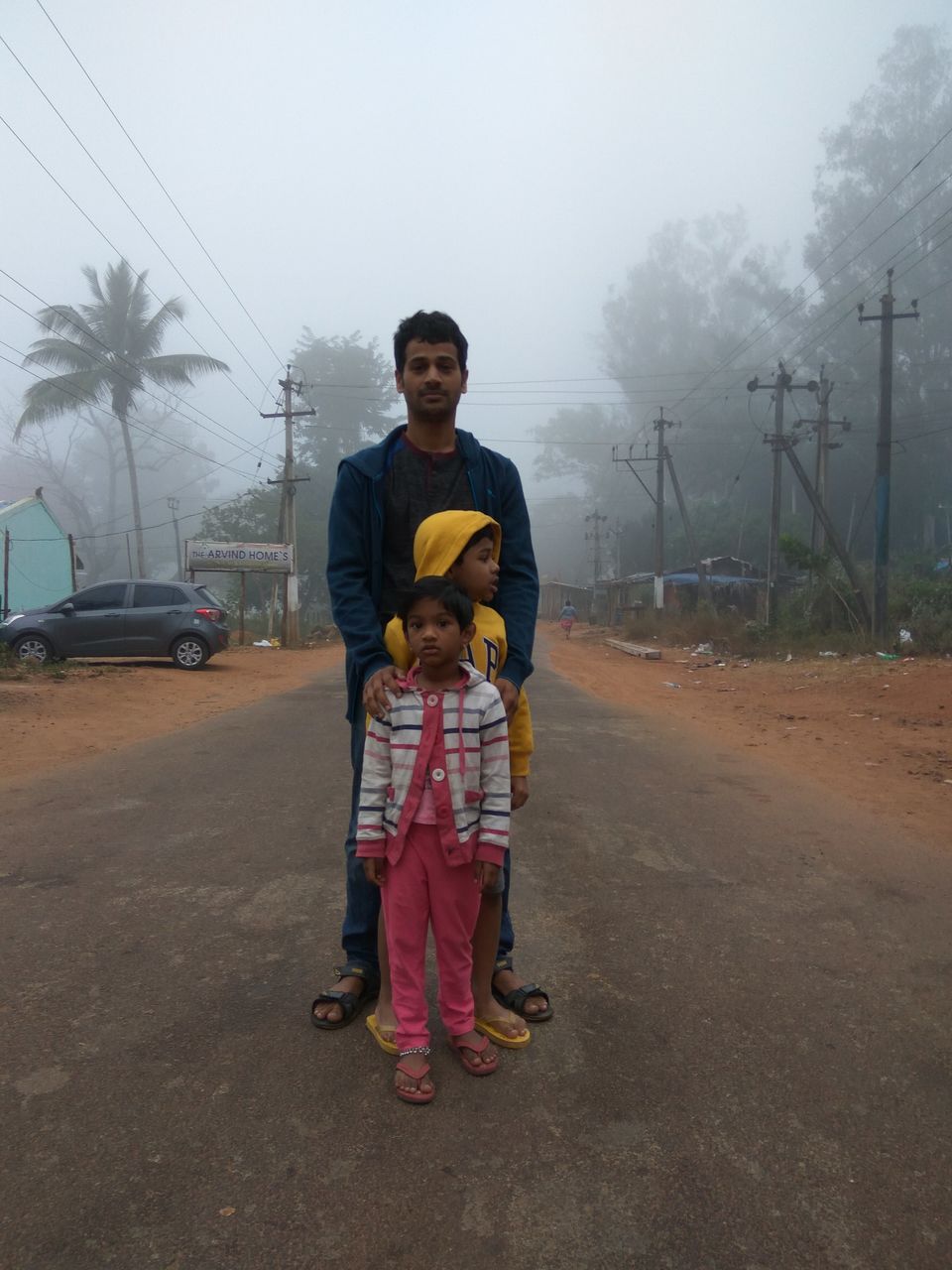 The Next morning after good breakfast at the local center we headed to the Coffee plantation. The coffee here is unique and pepper is also cultivated here. It was the reaping time and the bushes were full with berries. The mist, the light through the tall trees and the chilling weather is a experience to cherish. We went ahead to pamuleru after our lunch at Jungle star Eco resort and had some time spent here. Beware of the currents here and make sure you allow your kids deep inside.
We started back to rooms and packed our luggage and started back to Rajahmundry and reached home at around 7.30 PM and had a good night sleep.