Our kid's 4th birthday was coming up soon. We wanted to celebrate it somewhere outside town. A road trip sounded good. And so, after some research, we decided to visit Pondicherry.
First things first - Bookings - As we were travelling on our own by car, first thing we needed to decide was where to stay. I read a blog in Tripoto about a girl gang visiting Pondy and staying in Abirami Residency in Pondy, from where White Town was walkable. There are many other hotels near to White town. As I got a reference, didn't think twice to book the same hotel. As our kid's Birthday was on the 4th day of our trip, I decided to divide the trip into 2 parts- 2 nights at Abirami and roaming around and visiting all that is to see in Pondy and Mahabalipuram and then 2 nights at RKN Beach resort to laze around the beach and have his birthday party there.
Tips: You can book RKN Beach resort from their website. We got a gift at reception just because we booked through their website. :)
The Itinerary and the Trip Details (You will find all the tips Inside!)
Day 1: We started at 6.20 am from Sarjapur, Bangalore and reached Mahabalipuram Shore temple parking at 12.40 pm. We saw the following sculptures to see there - Shore Temple, Pancha Rathas, Descent of the Ganges/Arjuna's Penance, Krishna Mandapam, Krishna's butter ball, Varaha cave.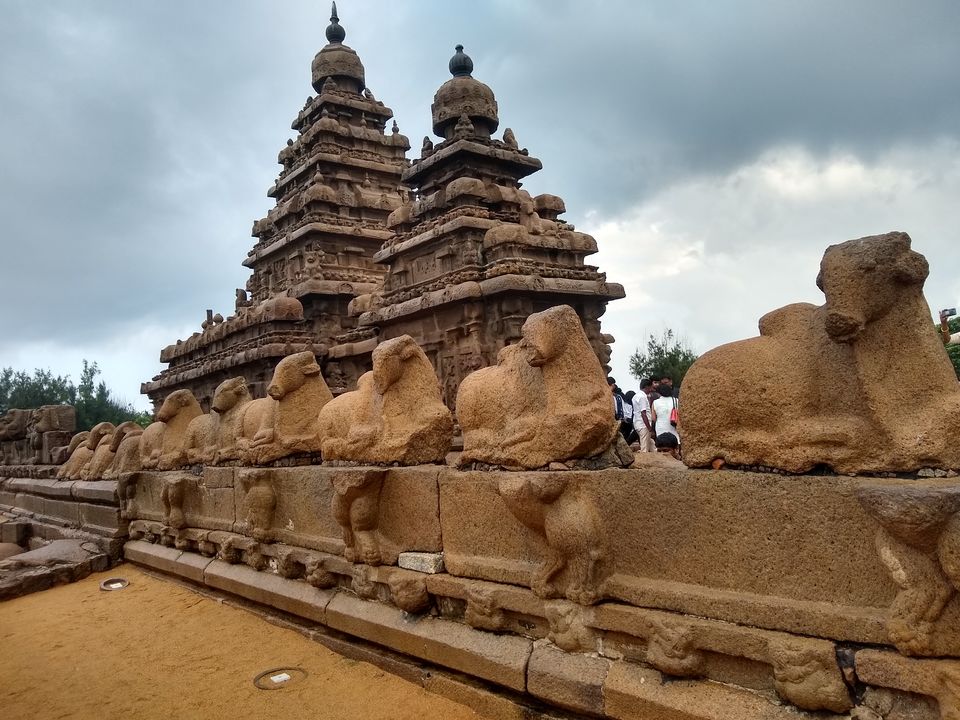 Some details: Reaching Mahabalipuram took us Rs. 315 in Highway tolls and an extra Rs. 160 for entering Mamallapuram. The different monuments are in 3 separate places. The Pancha Rathas are quite a walk and you can take your car there, instead of walking. The Shore Temple and the Krishna's butter ball grounds are close by and easily walkable with a small kid. To understand the meaning of the sculptures, you need a guide or a pamphlet. We didn't take any, ended up reading it in Wikipedia.
Roadside food stalls and restaurants are available. You can take your pick wherever you want to eat.
We left at 5 pm and reached our Hotel, Abirami Residency on Anna Salai road at 7 pm.It's always better that you call the hotel and inform if you are getting delayed. The East coast road From Mahabalipuram to Pondy (or vice versa) was nice, but be watchful of the cows crossing the roads, they are almost invisible if you are driving during late evenings.
Food at the Hotel restaurant is Veg, but very tasty. We had Dinner and Complimentary buffet breakfast on both days there.
Day 2: After breakfast, we walked to Botanical gardens at around 10 am. We visited the aquarium inside and the different kids play area. The toy train was closed. Gardens were constructed nice, but its poor maintenance which made the place not worthy of visit. Kids will like the play area though.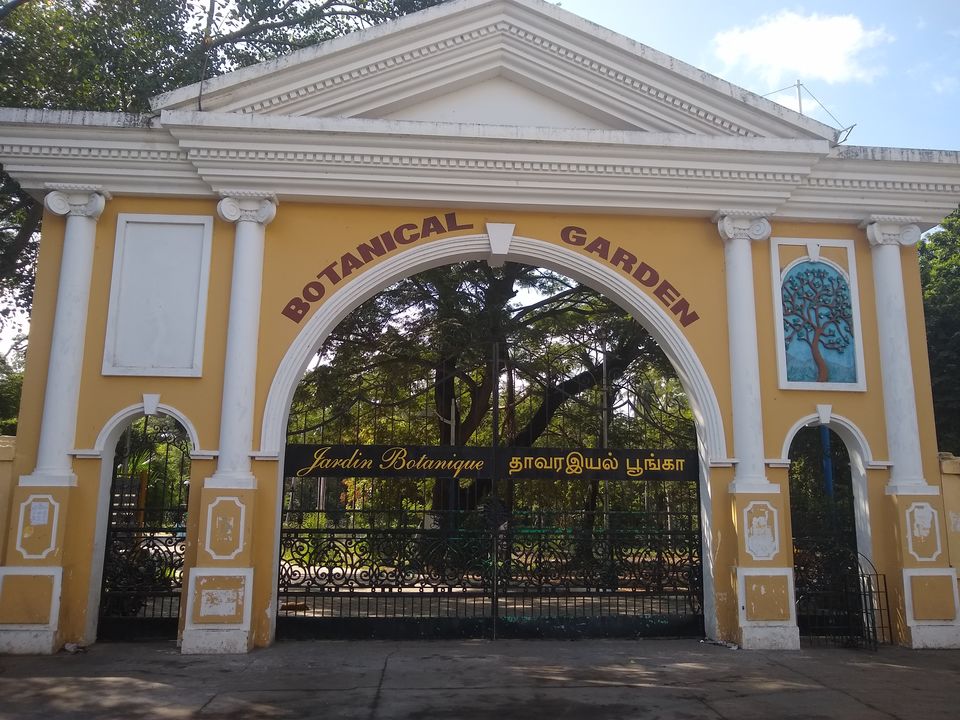 We took an auto next to Aurobindo Ashram. You can walk there too, just might be too much to walk with a kid. Ashram is a peaceful place, but with a kid, we had to always keep him from speaking, so our peace was not attained!
Next, we walked to Pondicherry Museum. It's a nice place to see very old artifacts from and nearby Pondy. Our little one also liked the old setting and to check out the guns and swords of old times. A must visit if you like to know history of the place and nearby places.
We had lunch at Farm fresh, located just before the museum. Food was nice. We walked back to Hotel and took rest in the afternoon to head back to Gandhi Statue on Beach road in the evening. The old lighthouse stands there, but its closed. The new Light house is open for public from 3 to 5 pm, if you want to have a bird's eye view of the city.
Mahatma Gandhi Statue- the main center of town. Earlier photos show the stone pillars only, Gandhi statue was made later on. The Beach road is closed for vehicles and it looks like Mumbai's marine drive. The Rock/Promenade beach does not have a beach as such, so evening stroll on the beach road and sitting on the edges gives you a sense of peace and tranquility. We walked till Dupleix Park at the end of Beach road and returned. Booked Kid's Birthday cake from Sugar Lips and walked back to Hotel.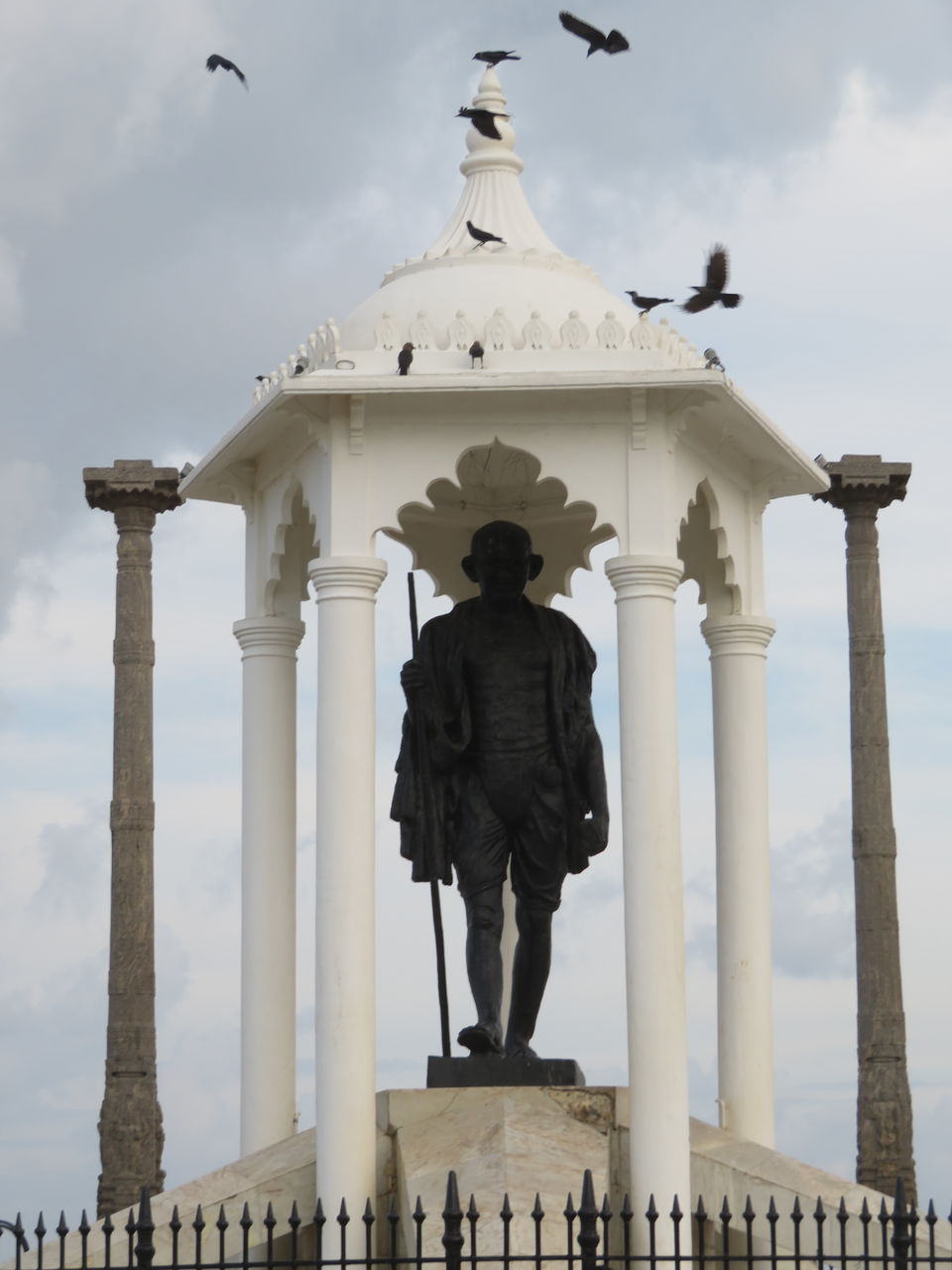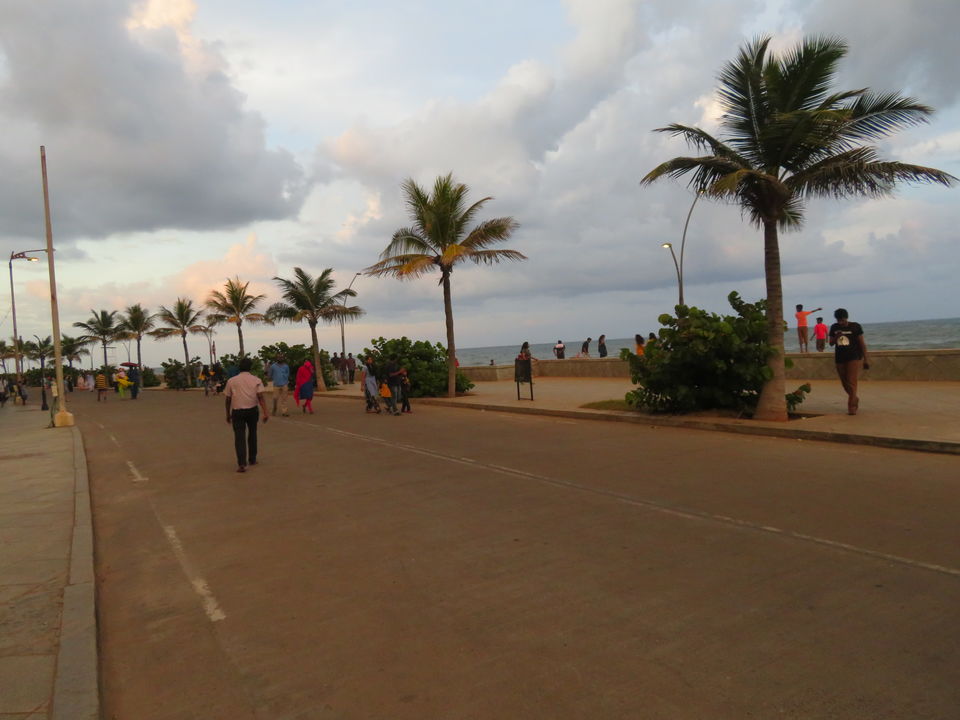 Day 3: We checked out after breakfast and drove towards Auroville.
Auroville visitor center and Mantrimandir view point are open to all. Kids can also enjoy the green walk and the big banyan tree and all that the view point offers. You can watch the video of Auroville making at the visitor center, take the pass for the View point and then start your 15min walk to Matrimandir View point. While coming back, you can take the free bus ride.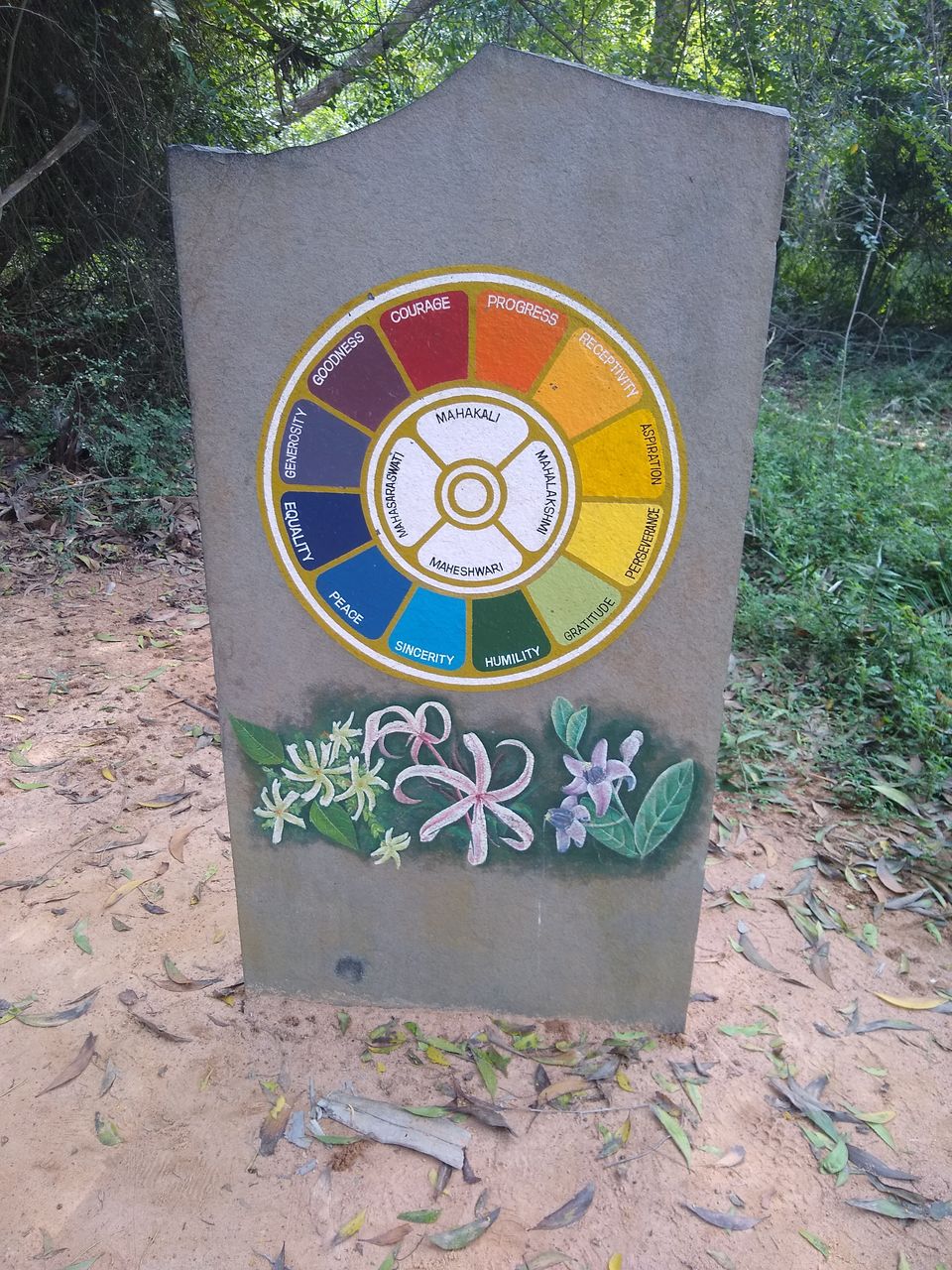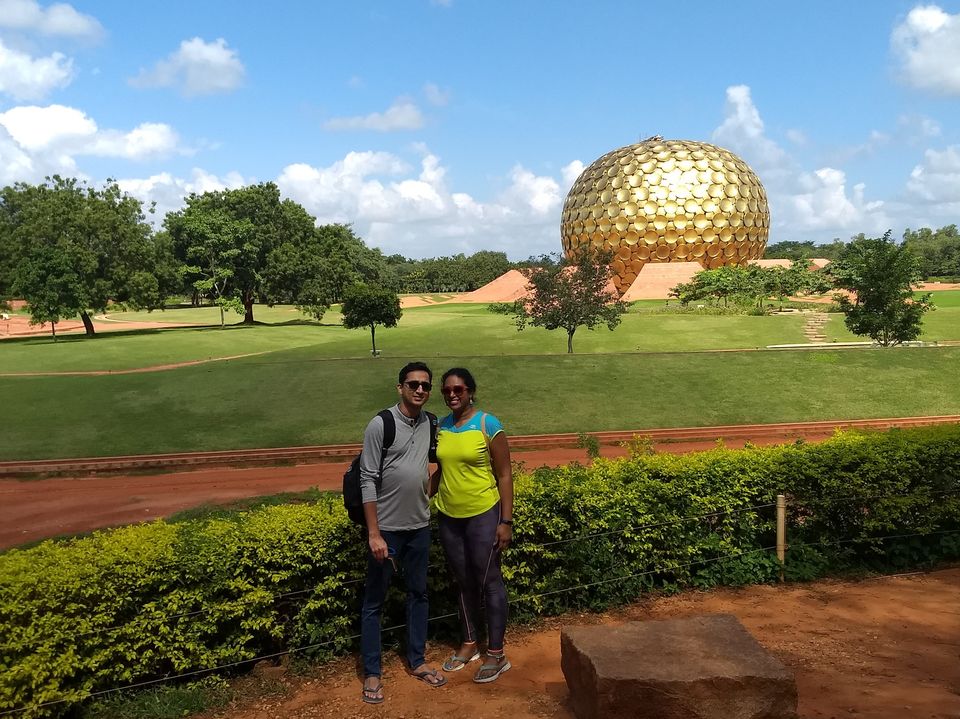 We had our lunch at Tantos on the way back and headed to Auroville Beach. Google maps showed a lane we couldn't enter, so we went to Auro beach. Nice beach, but it was hot. We collected some shells and returned for some gelato at IL Cono. We recommend visiting this little gelato shop. Its yummy.
At Serenity Beach, the rocky pathway/wharf is nice to walk and then sit and enjoy the breeze, the ocean and the sight. A lot of fishing boats there, and so the place is a little smelly.
It was around 4 pm, so drove to RKN Beach resort. The internet pics does not depict the actual place at all. Take my word, if you are looking to relax and if sun, sea, beach and food/drinks on your mind, stay here. The newly renovated rooms and the suites with attached swimming pools are great. There are 3 swimming pools outside too. The different age appropriate Play area, the Paradise beach next to it… all just ideal for a relaxing vacation. Food is decent at the hotel. Kids have lot of options which will keep them busy. They also have cycles and scooters for kids on request. Beach access is between 6 am to 6 pm.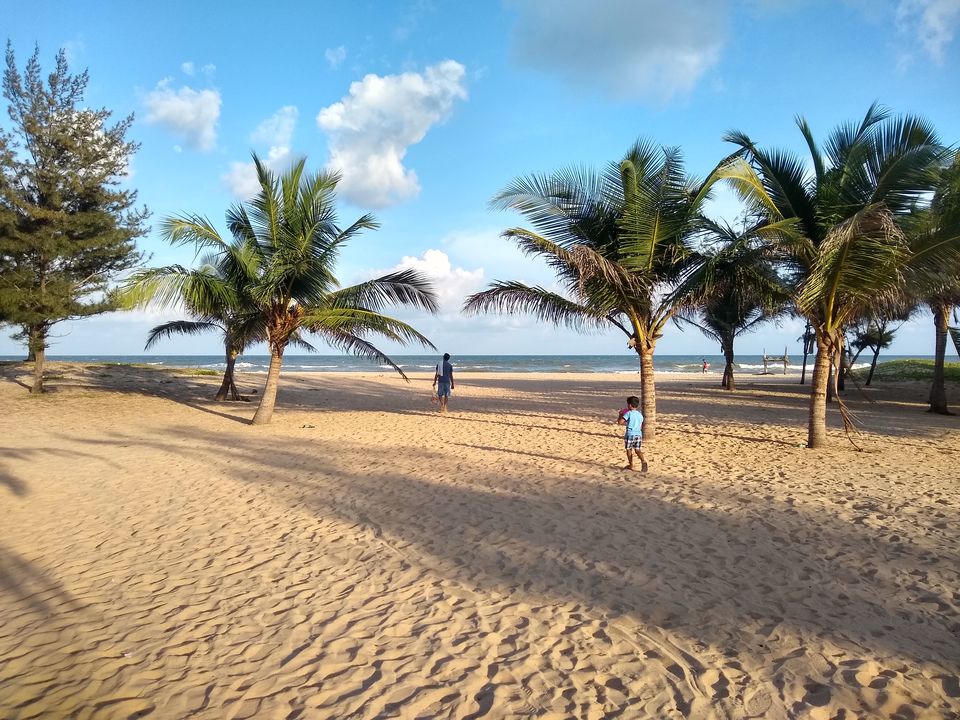 Day 4: As planned we wanted to visit Paradise beach, and so, we headed to Chunnambar Boat house after breakfast. For parking and entering, you need to pay at the gate. After entering, you pay for the boat ride, which is Rs. 300 each person. Now, if you stay at RKN Beach resort or Le Pondy, the beach in front of you is Paradise beach. I got fooled and paid 600 for our boat trip. We could have just walked on the beach in front of our hotel to reach the end, where the boat drops you. Also, you can drive to "Paradise Beach (Local)" in Google maps and walk on the beach. It's a misnomer that you can reach Paradise only by boat. Paradise Beach can also be reached by a 1.5 Km walk on the serene beach.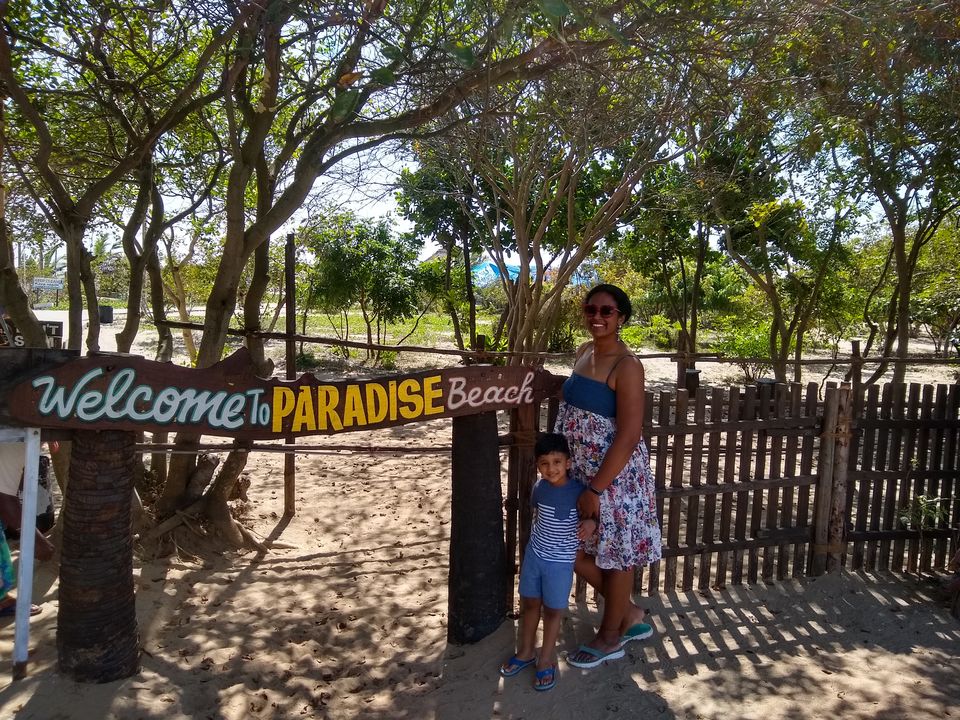 Anyway, the boat ride was nice and the beach was good for playing in water and collecting shells. We drove to Sugar Lips after this and had our lunch at Taka Pizza. Parking is a problem near mission street, but you need to manage it in some lane.
Evening was our planned birthday party at the restaurant and having a splash at the pool.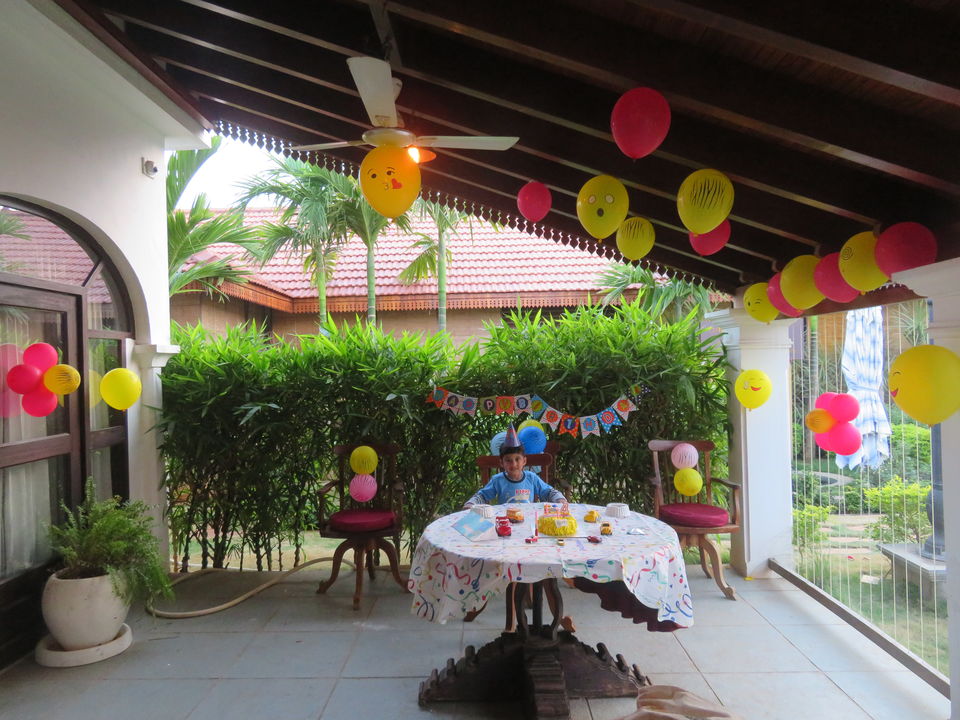 Day 5: Woke up early and enjoyed sunrise.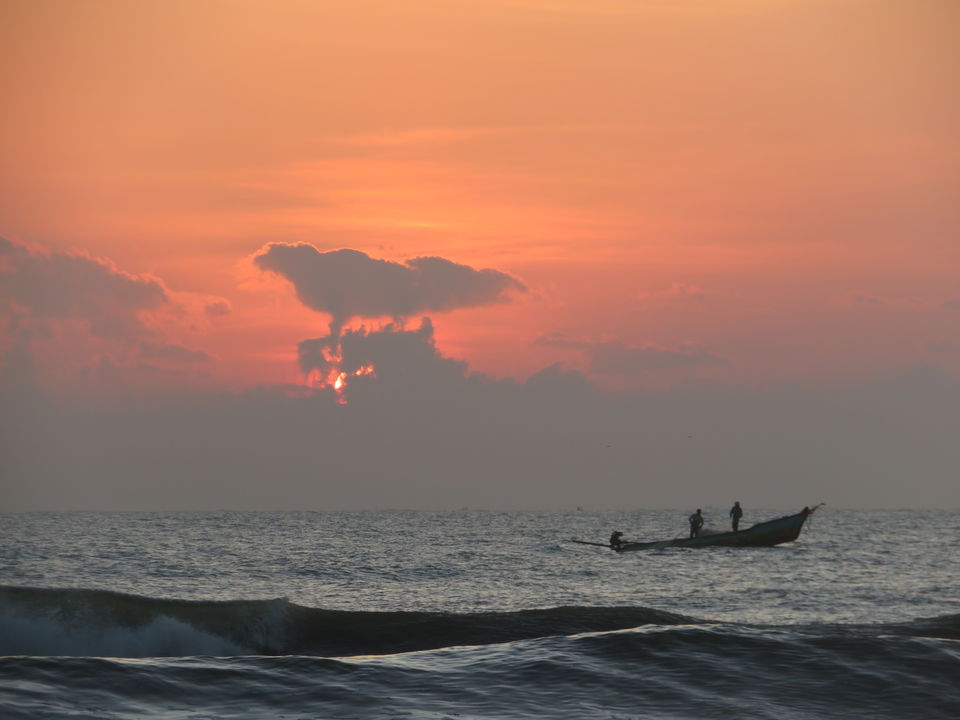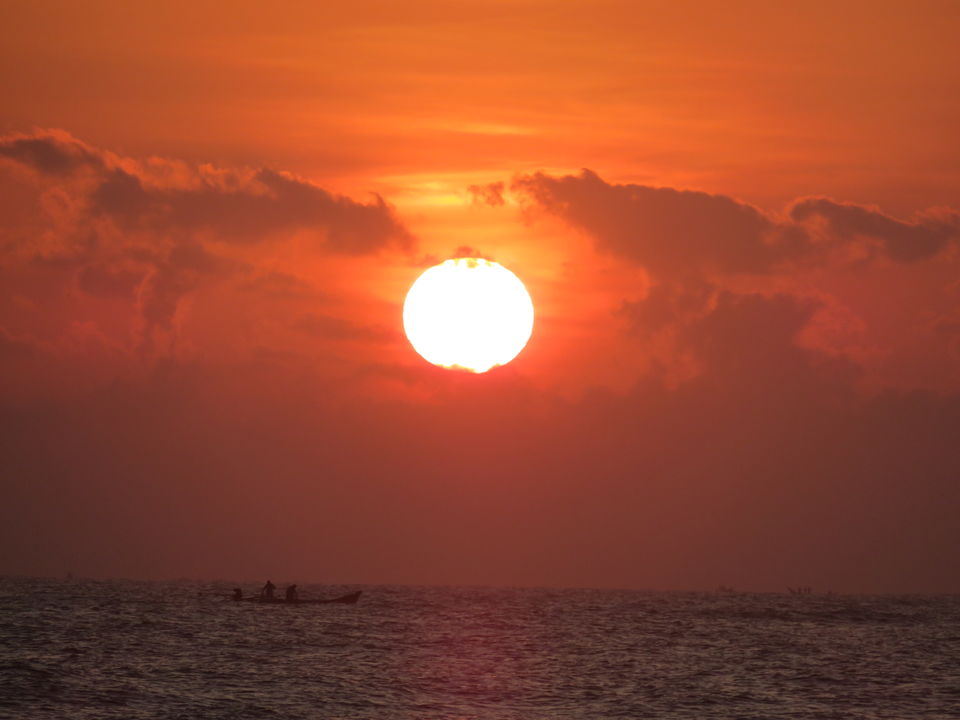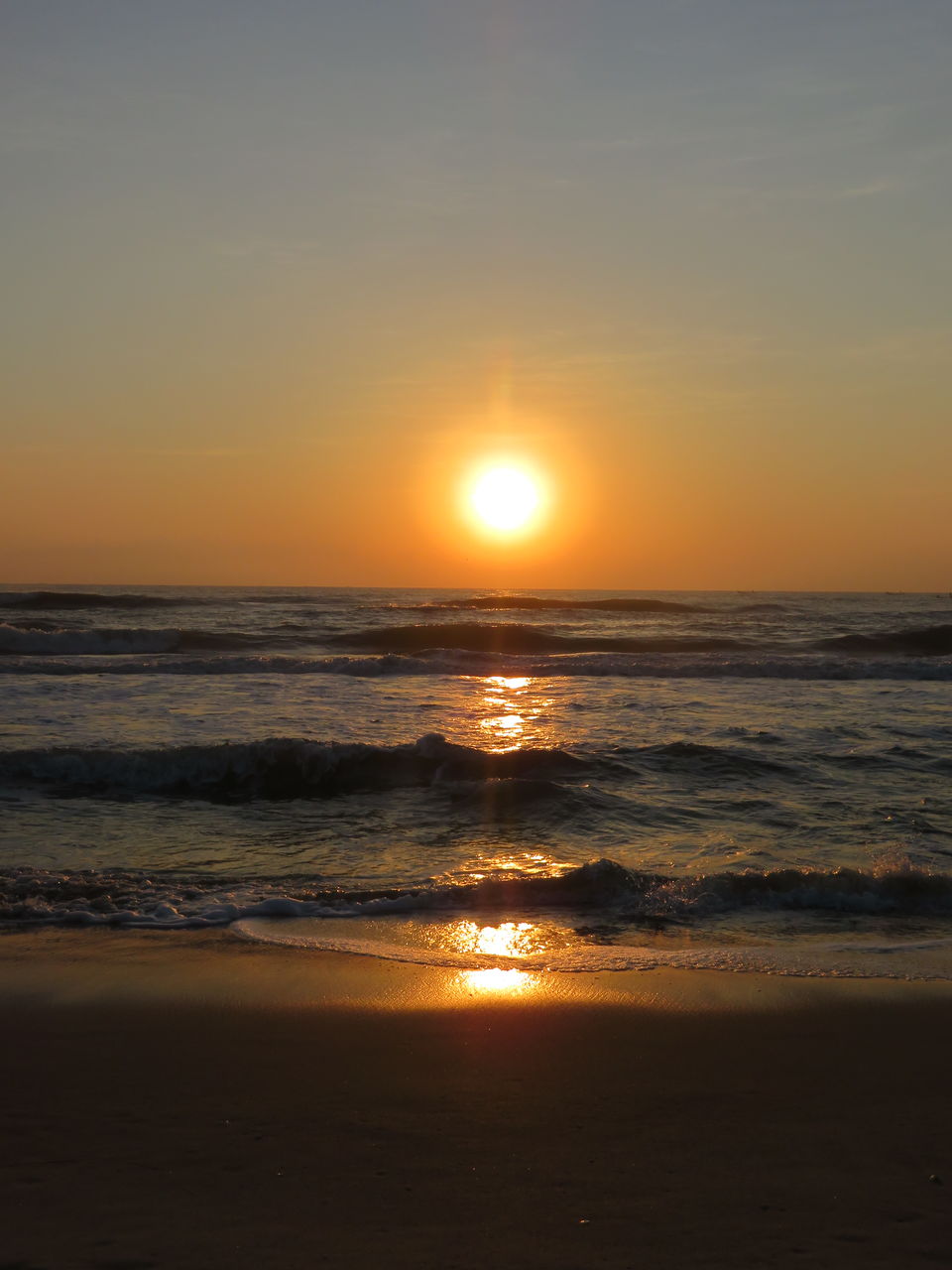 After Breakfast, we packed and started back home at around 10:30 am. The manager was kind enough to show us one of the rooms with swimming pools. We drove and reached home by 6 pm.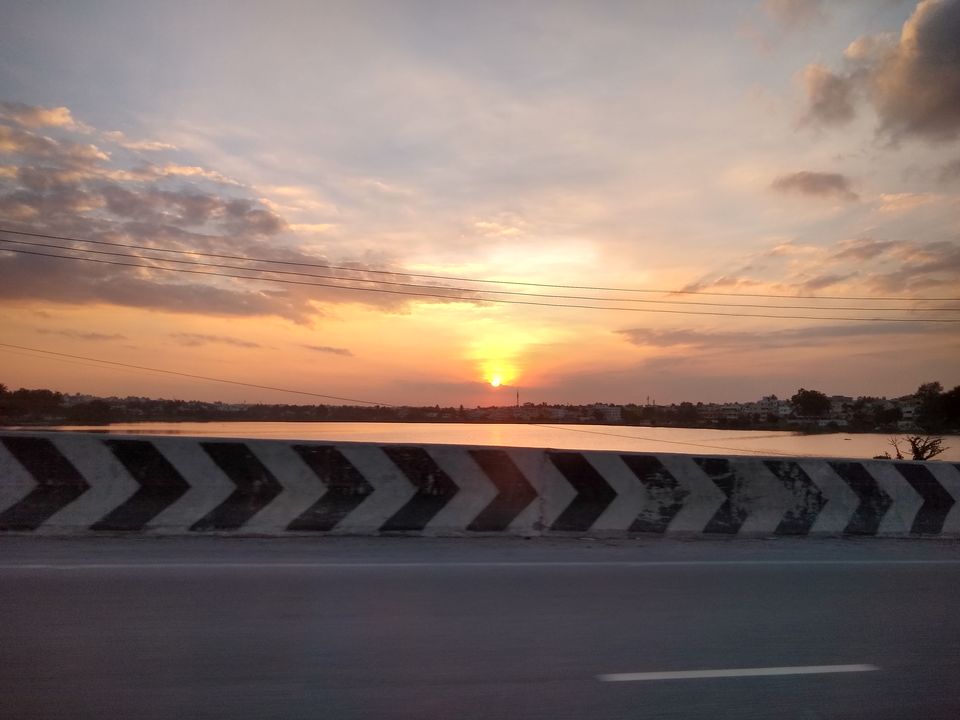 That ended our 5-day vacation with our little one to Mahabalipuram and Pondicherry. Hope the details will help you plan one soon.