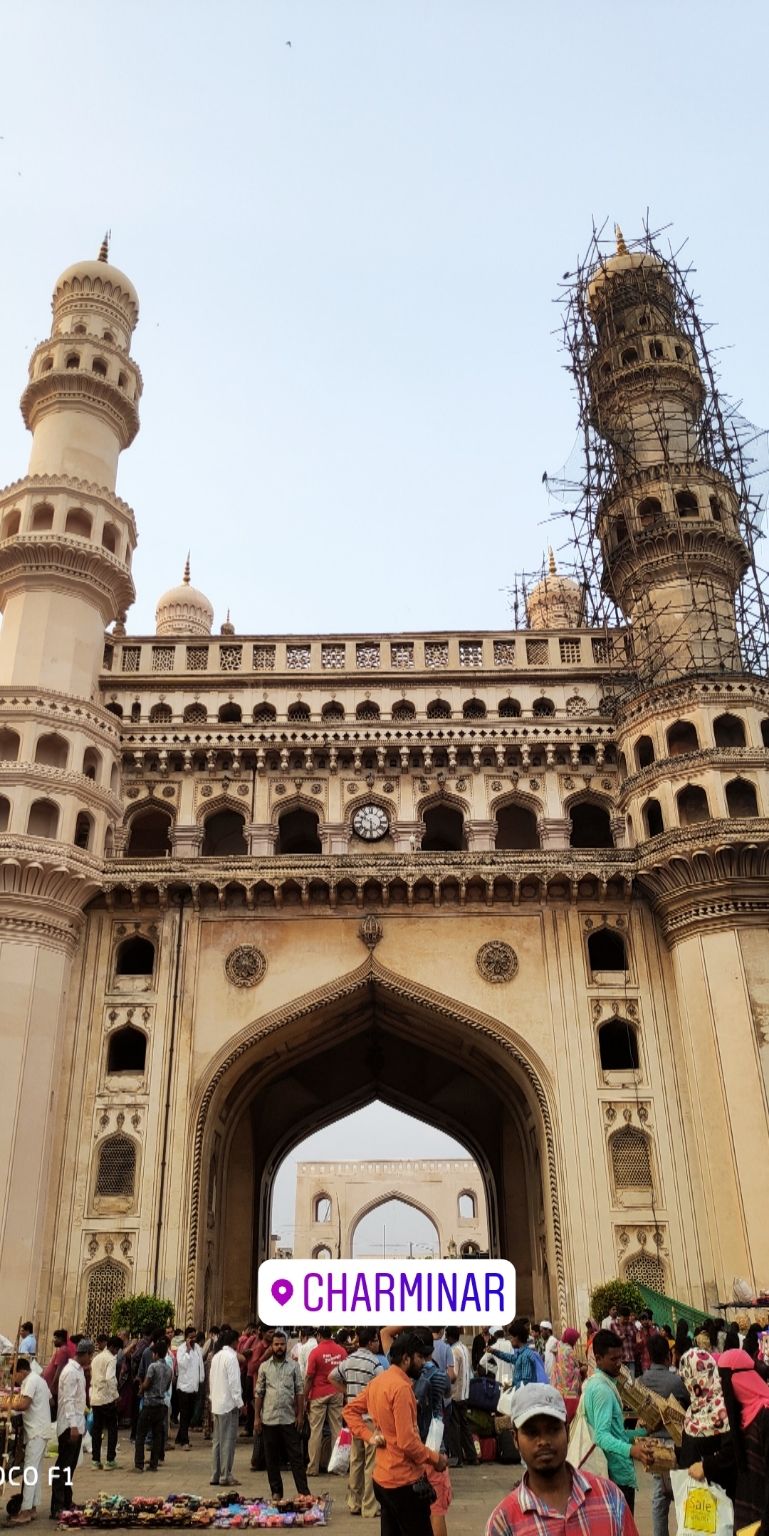 The Charminar ("Four Minarets"),
constructed in 1591, is a monument and mosque located in HYDERABAD, TELENGANA, INDIA. The landmark has become a global icon of hyderabad, listed among the most recognized structures of india. Charminar has been a historical place with mosque on the top floor for over 400 years and also known for its surrounding markets. It is one of the tourist attractions in HYDERABAD. It is where many famous festivals are celebrated, such as Eid-ul-adha and Eid-ul-fitr.
The fifth ruler of the Qutb Shahi dynasty, Muhammad Quli Qutb Shah, built the Charminar in 1591 after shifting his capital from Golkonda to the newly formed city of HYDERABAD.
Near CHARMINAR majority of people are MUSLIMS. There are various peoples who have their daily business activities, at this place BANGLES are very cheap and have no of varaties. Place to visit for a 400 years old historical architect.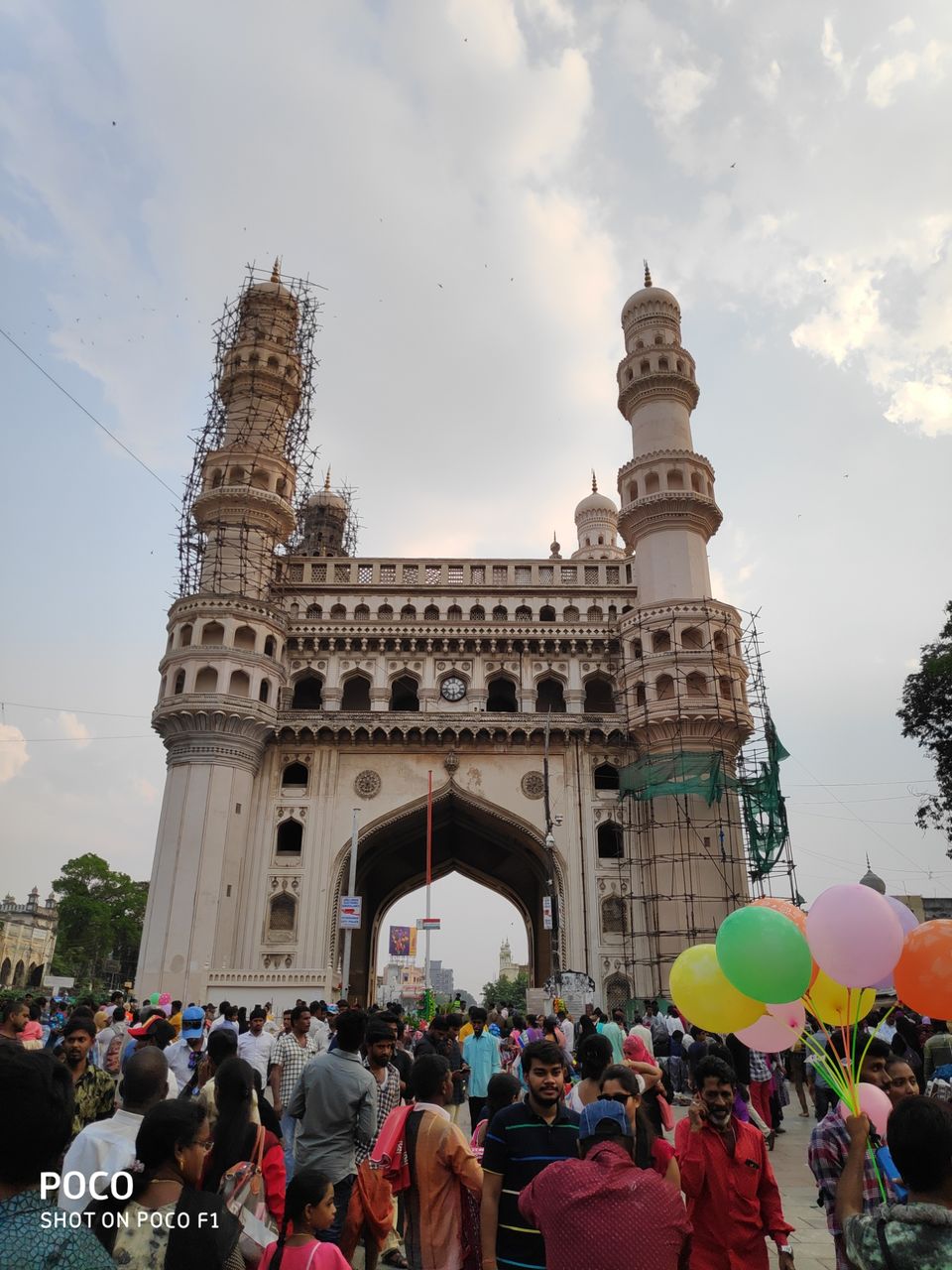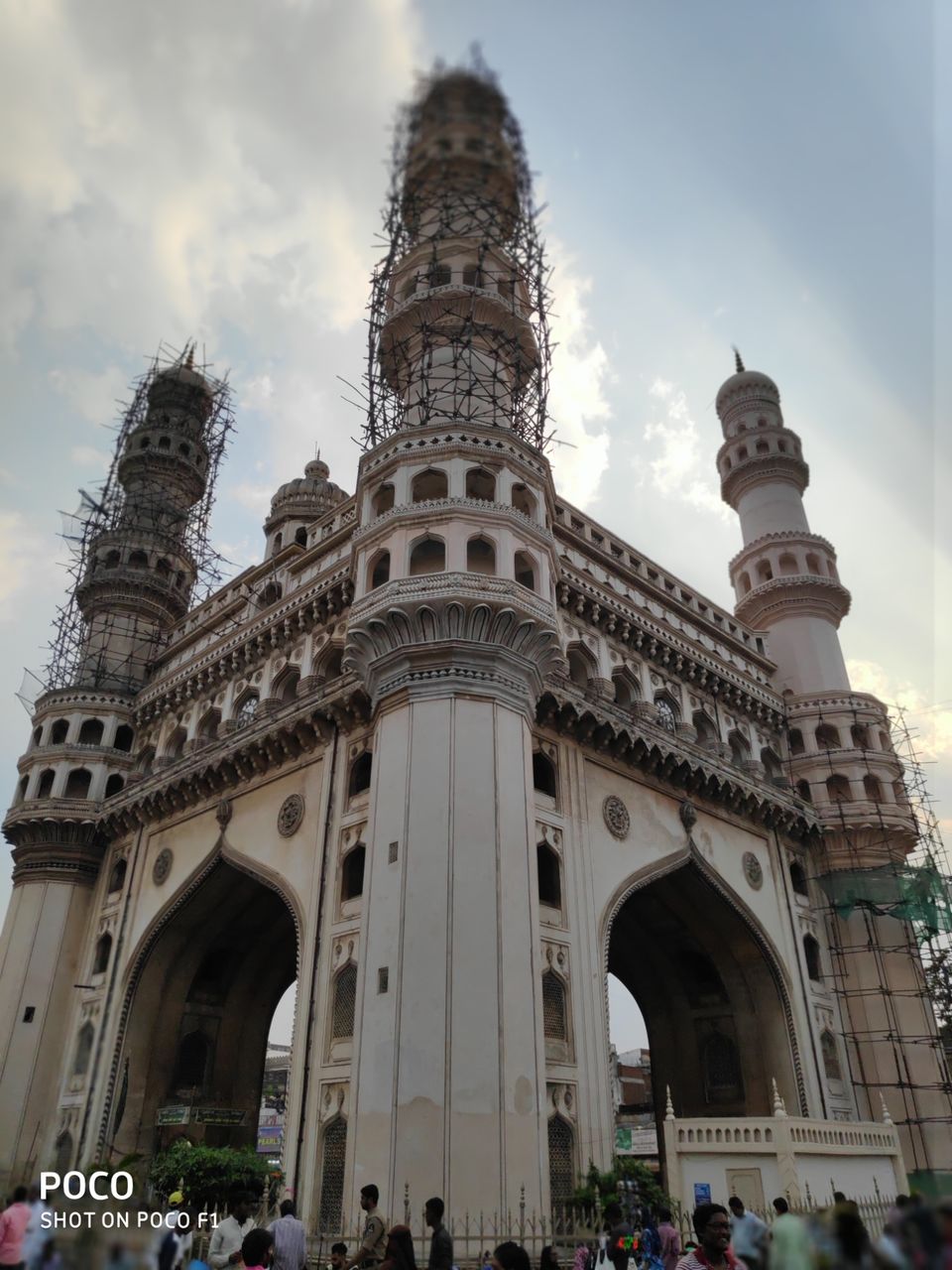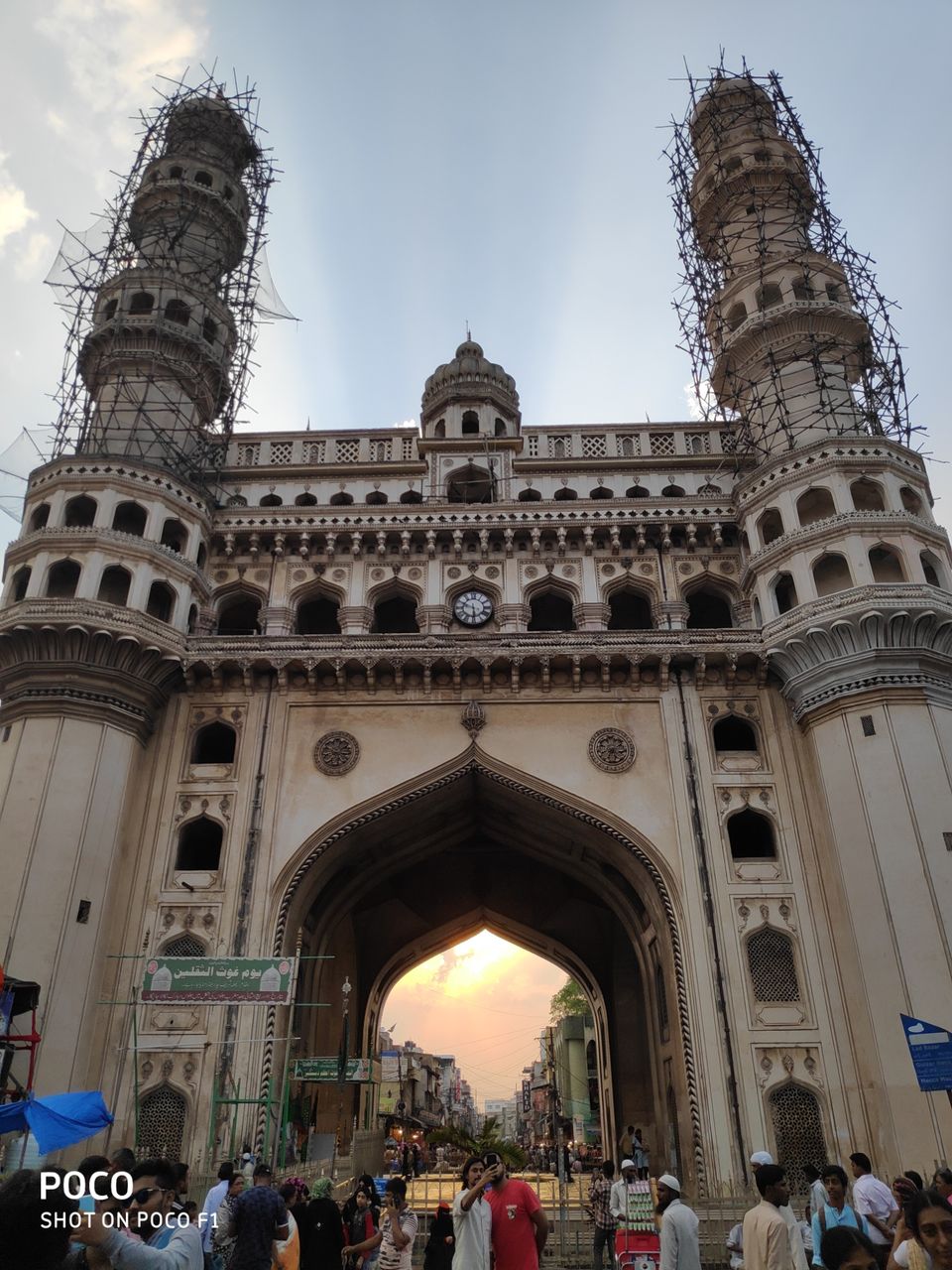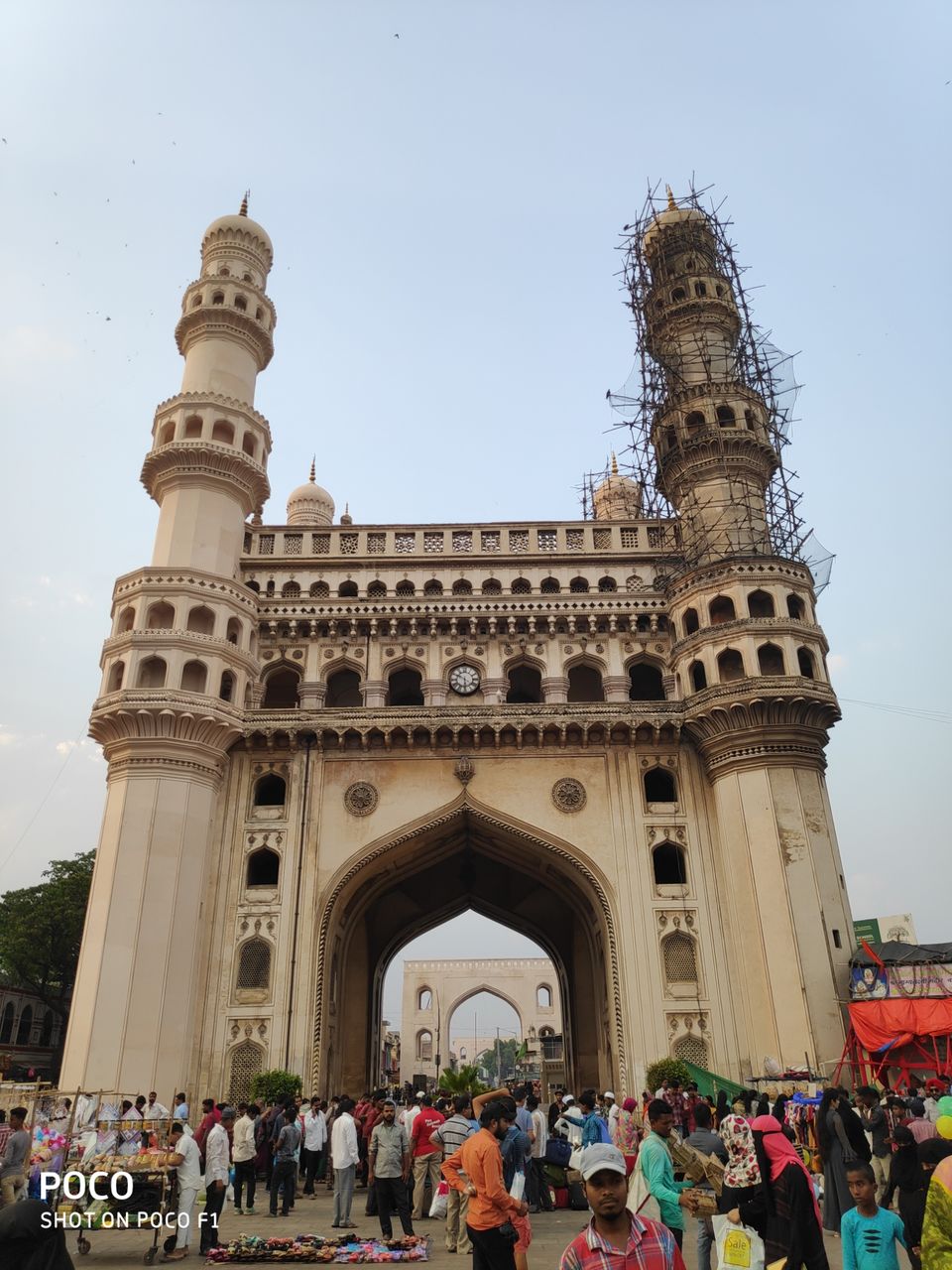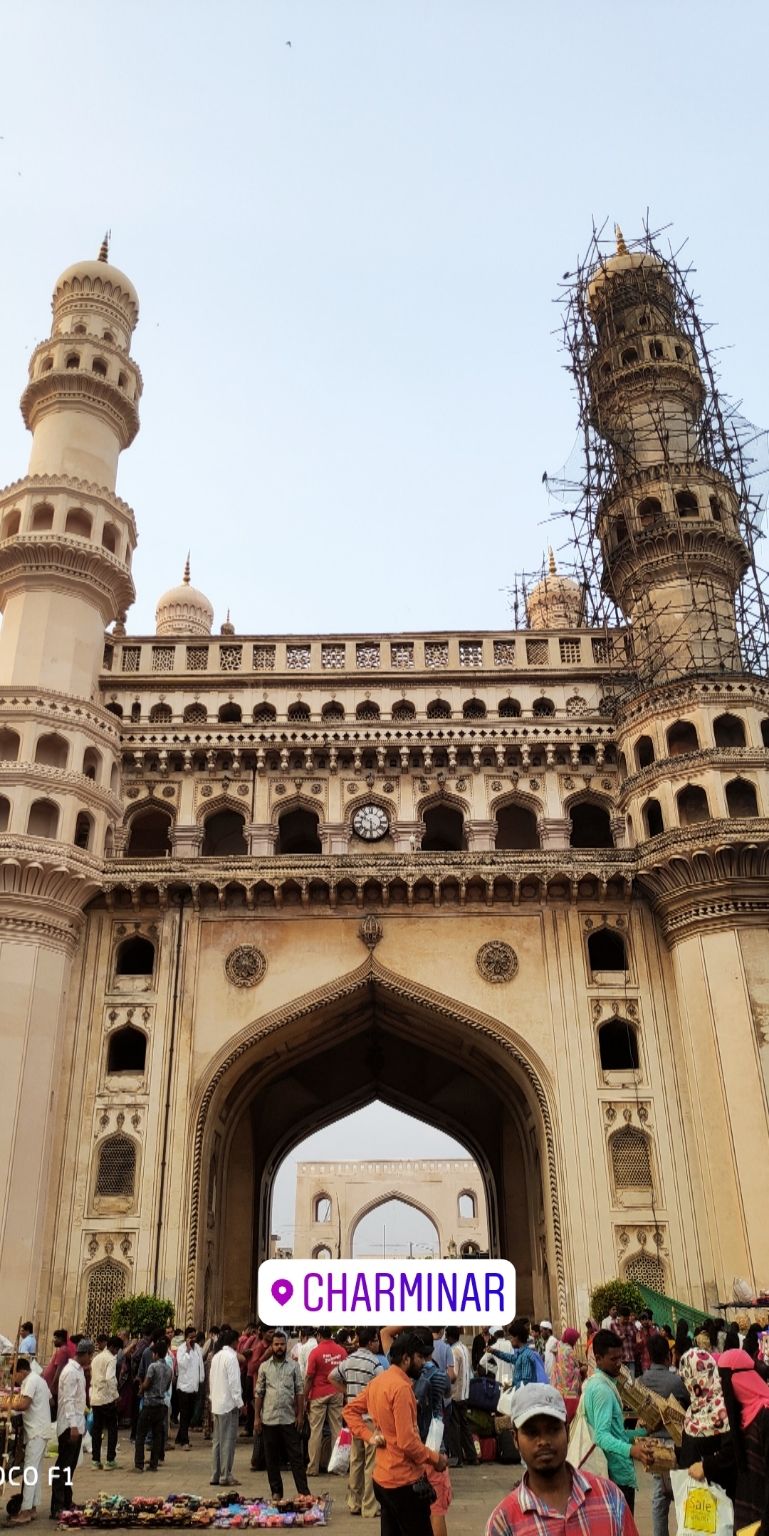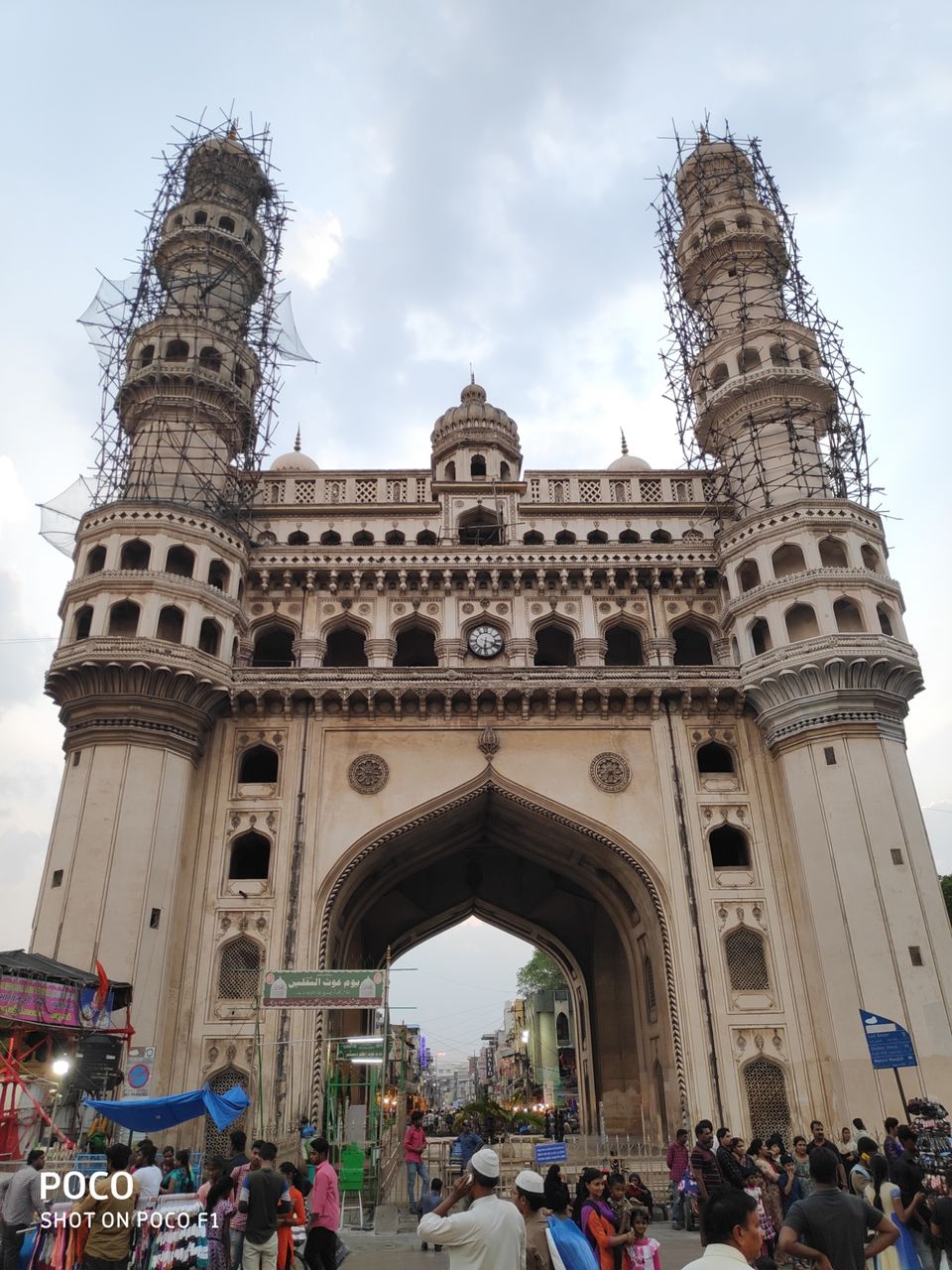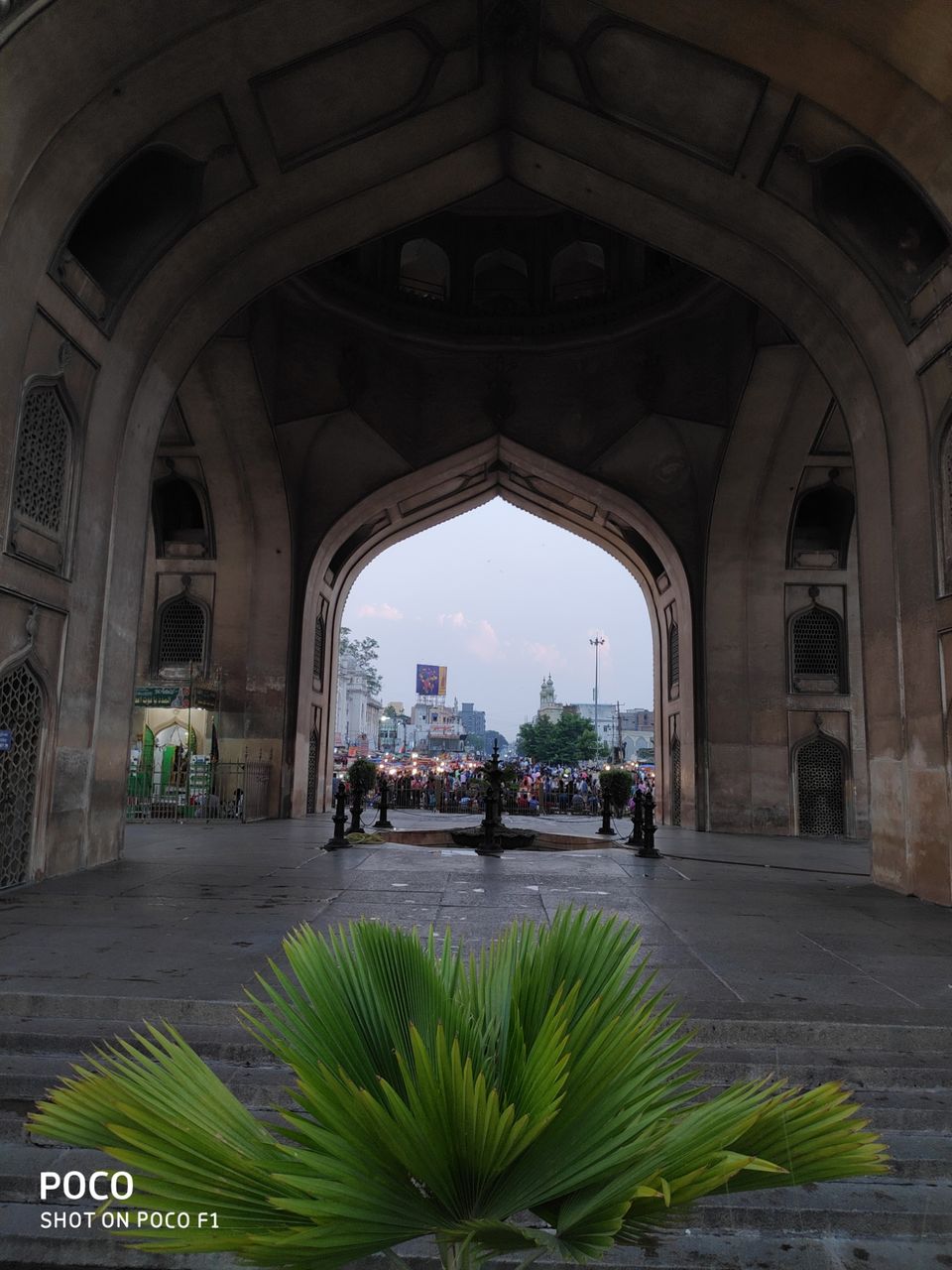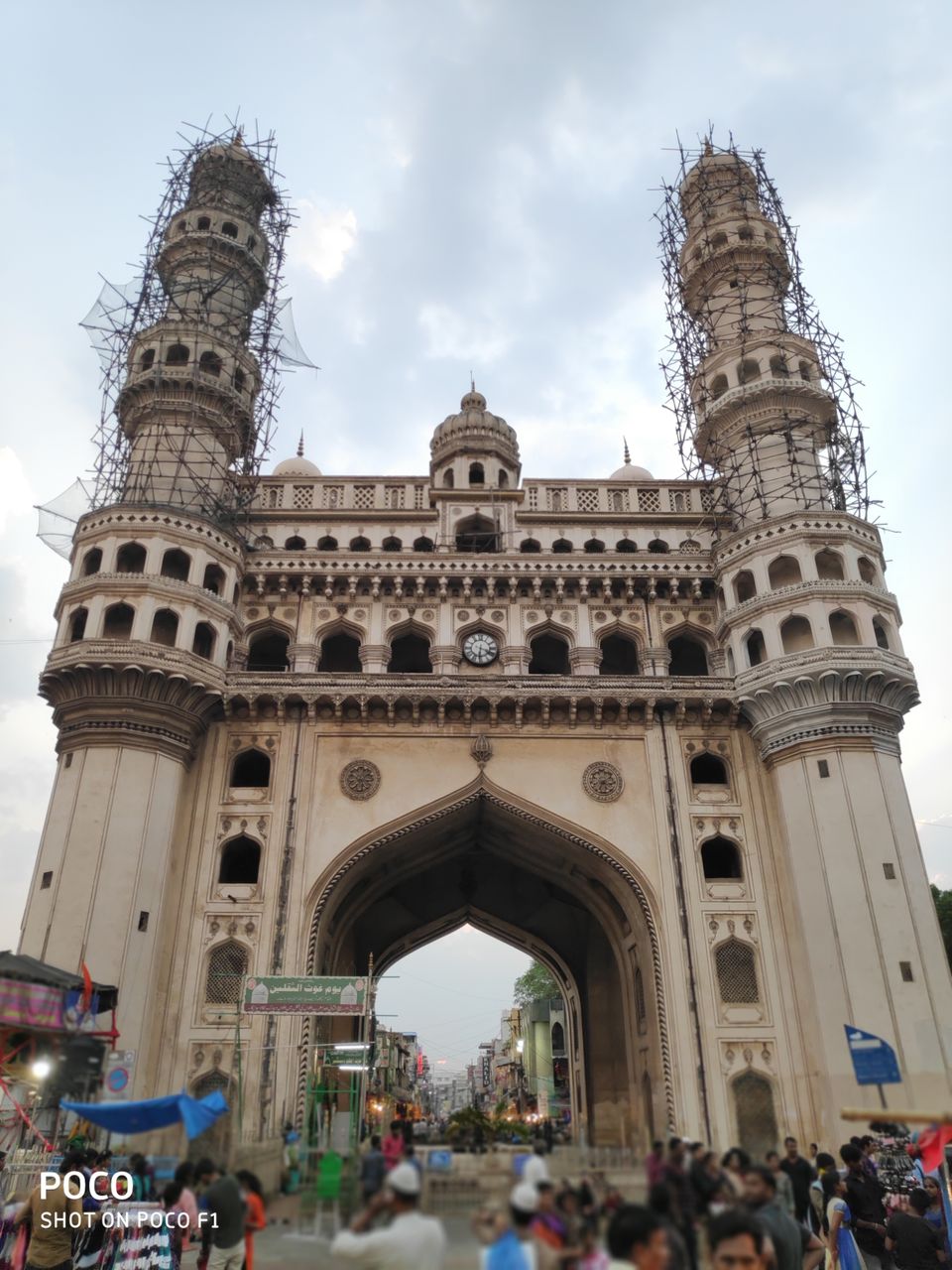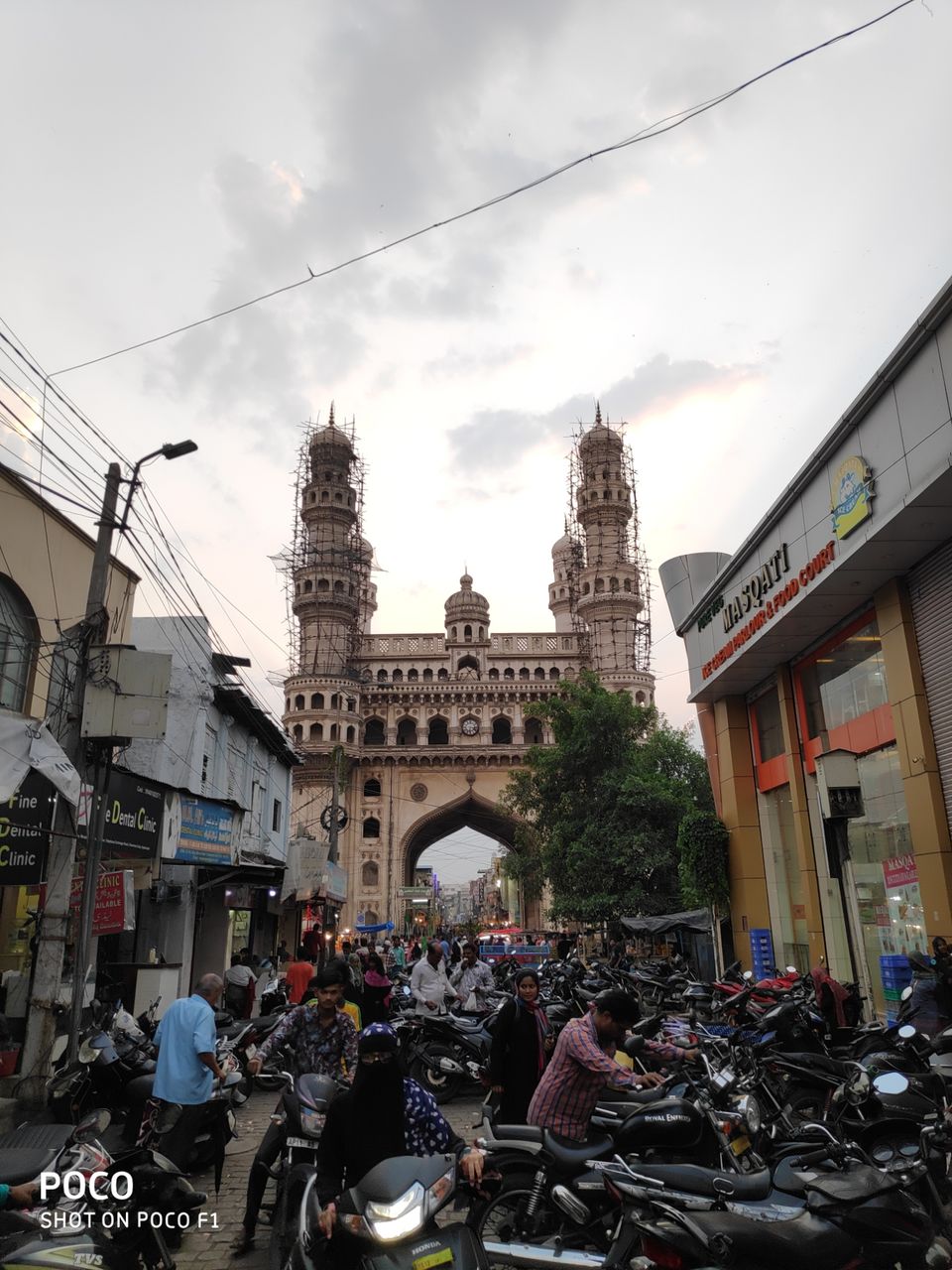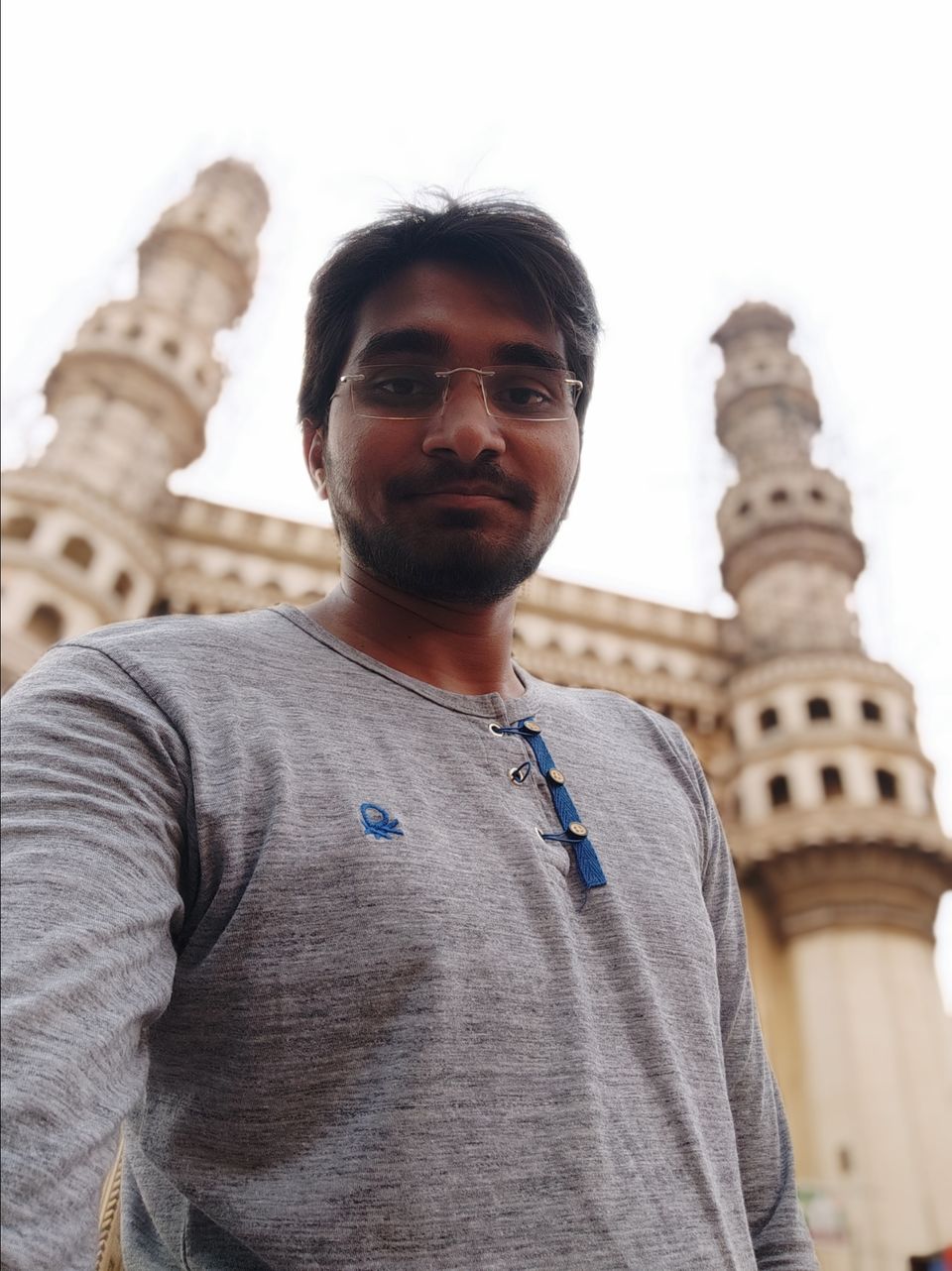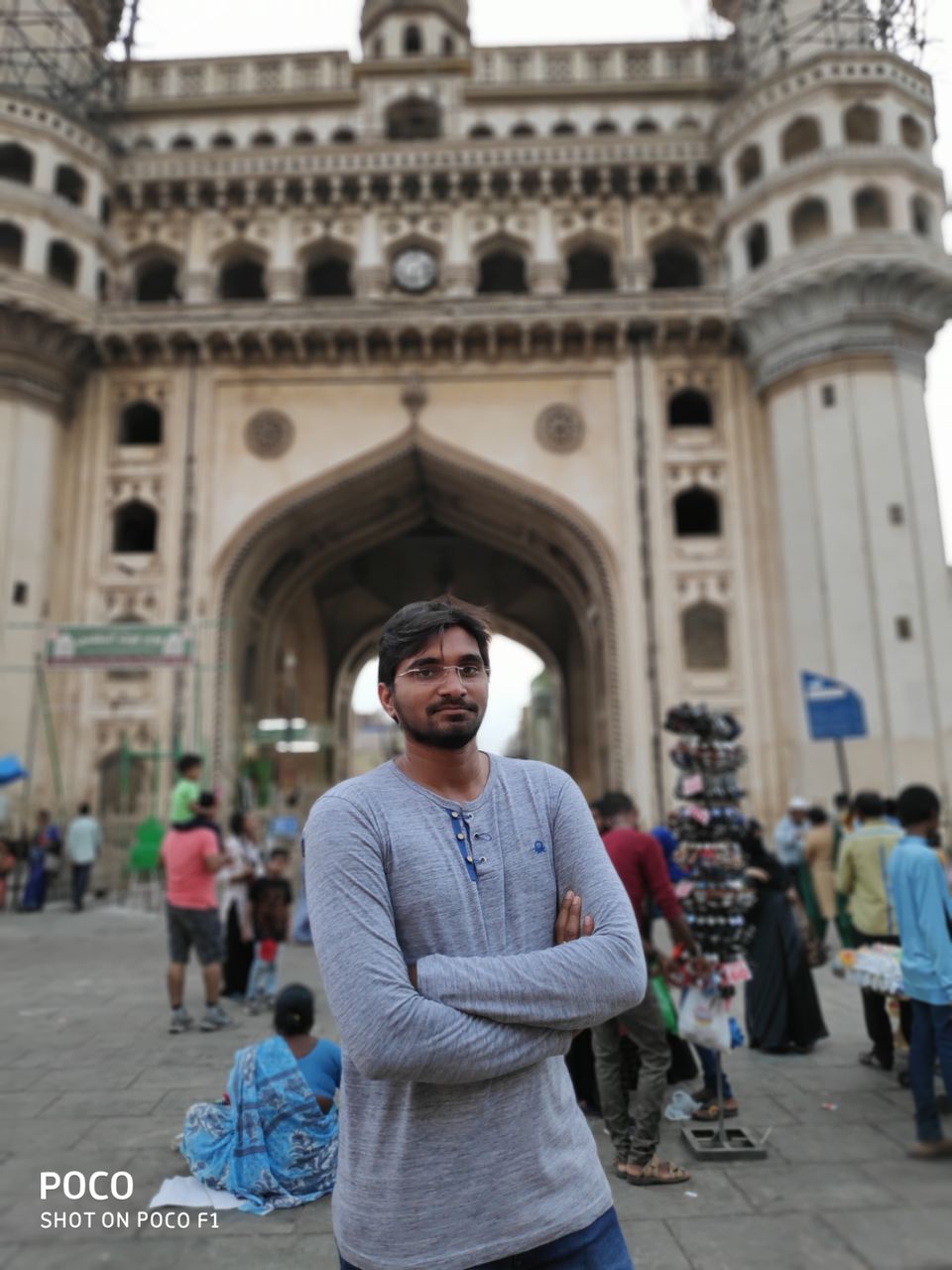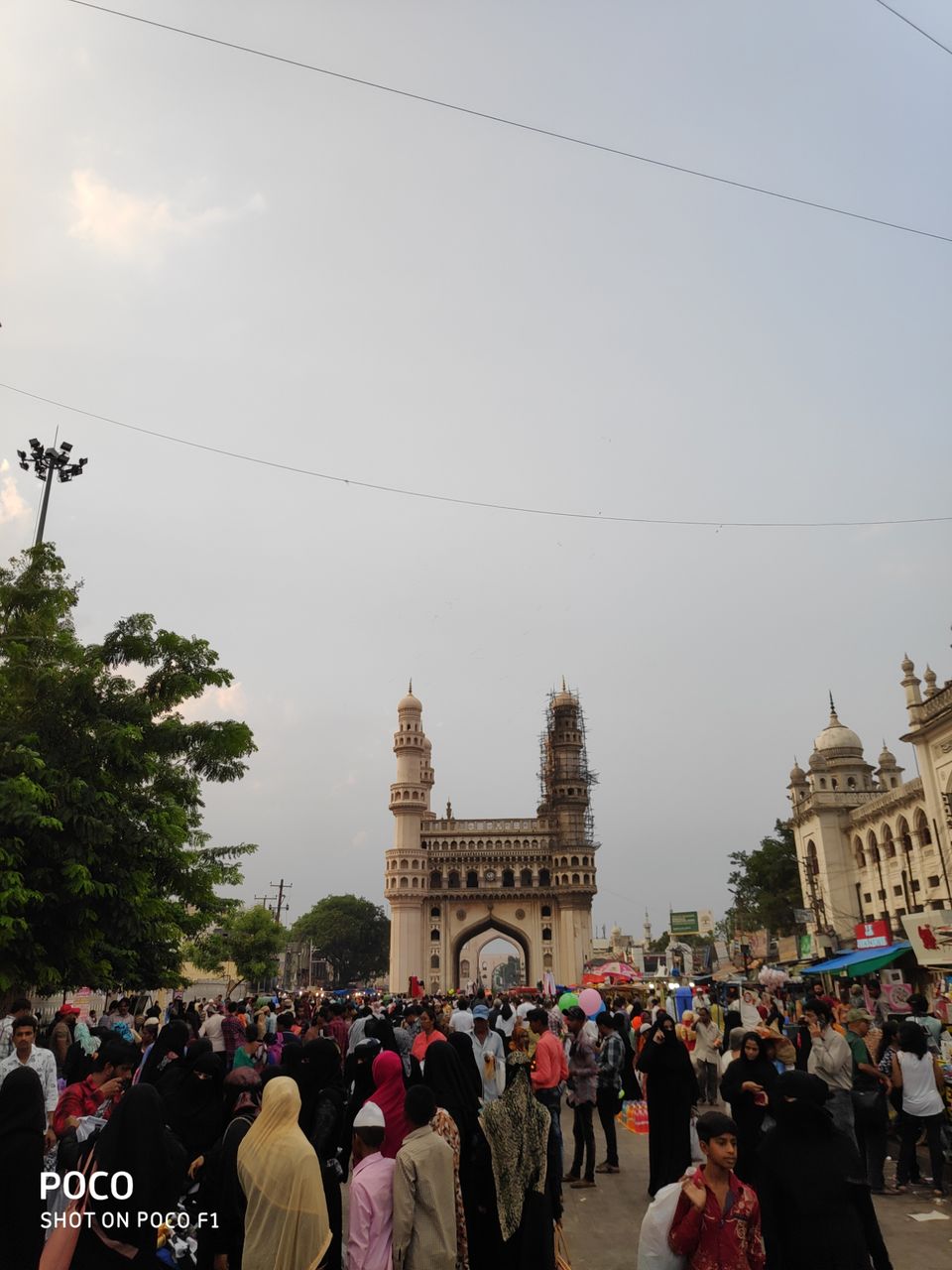 One of the finest and 400 years old architect. A must visit place when you go hyderabad.