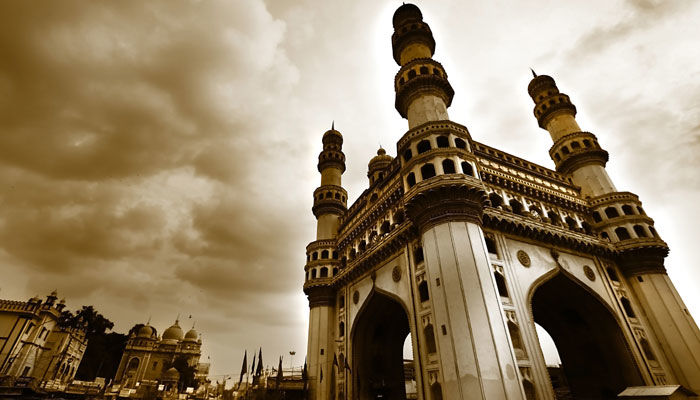 Image by: zeenews.india.com
Charminar Hyderabad is among the top 10 historical places in India, and it is one of those marvels that is soaked knee-deep in history. Its literal translation is "char" (four) and "minar" (minarets/towers).
Charminar Hyderabad is a classic example of Catia style of Islamic architecture. It is built with a wide variety of stones like marble, granite, mortar and limestone. The grandiosity of this structure will leave you awestruck!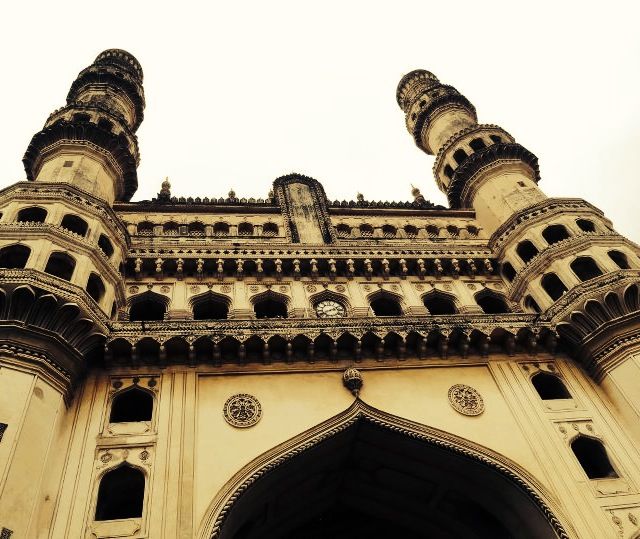 Image by: Facebook/Rishab Gadroo
CHARMINAR HISTORY
Charminar Hyderabad was built in 1591 during the rule of the Qutb Shahi dynasty, by its fifth ruler- Sultan Muhammad Quli Qutb Shah. A lot of theories have been put forth about Charminar and the reasons for its construction. The mainstream and the most accepted one is that a plague epidemic had hit the city of Hyderabad, and the ruler Sultan Muhammad Quli Qutb prayed at a particular spot for the plague to end. And when it did end, at that very place where he offered his prayers, the grand Charminar was built.
Various folklores and stories have been circulating about Charminar since time immemorial. One of them is that it was built at the exact location where Quli Qutb Shah saw his future queen Bhagmati for the first time! Another one talks about Charminar having an underground tunnel connected to the Golconda fort. However, due to lack of evidence, many such stories about Charminar history have been rejected by scholars and historians alike.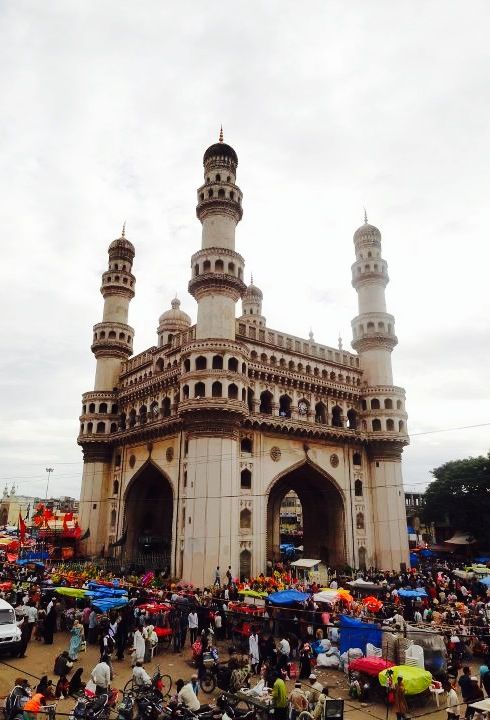 Image by: Facebook/Tanmay Asthana
MORE ABOUT CHARMINAR..
The beauty of Charminar Hyderabad does not simply lie in its structure, but also in what the structure means to the people and its symbolic importance. The mosque is always filled with people offering prayers. The area surrounding Charminar is bustling with energy at all times. There are innumerable shops selling innumerable things! But that is what Charminar Hyderabad represents; it is beautiful and larger-than-life, yet grounded amidst the everyday-life. It is sacred and mundane at the same time.
Don't believe it? Go, see it for yourself. Charminar timings are from 9.30 AM to 5.30 AM every day, with an entry fee of merely Rs.5 for Indians and Rs.100 for foreigners.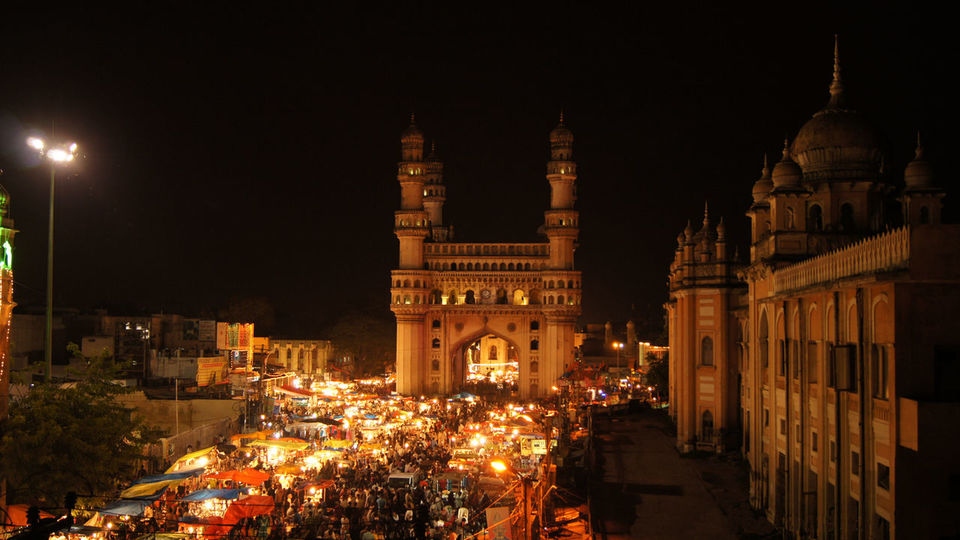 Image by: Sumeet Rajendra Bhavsar Photography
"Charminar" is a name synonymous to Hyderabad in the same way that the Taj Mahal is synonymous to Agra and India Gate is synonymous to New Delhi.
But that's the thing about historical monuments. After a point, they stop being huge, beautiful structures and start evoking a sense of belonging among the people. And that's exactly the thing about Charminar too!
Frequent searches leading to this page:-
Hyderabad Tour Packages, places to visit near Hyderabad within 100 kms, things to do in Hyderabad, charminar hyderabad telangana india, weekend getaways near hyderabad