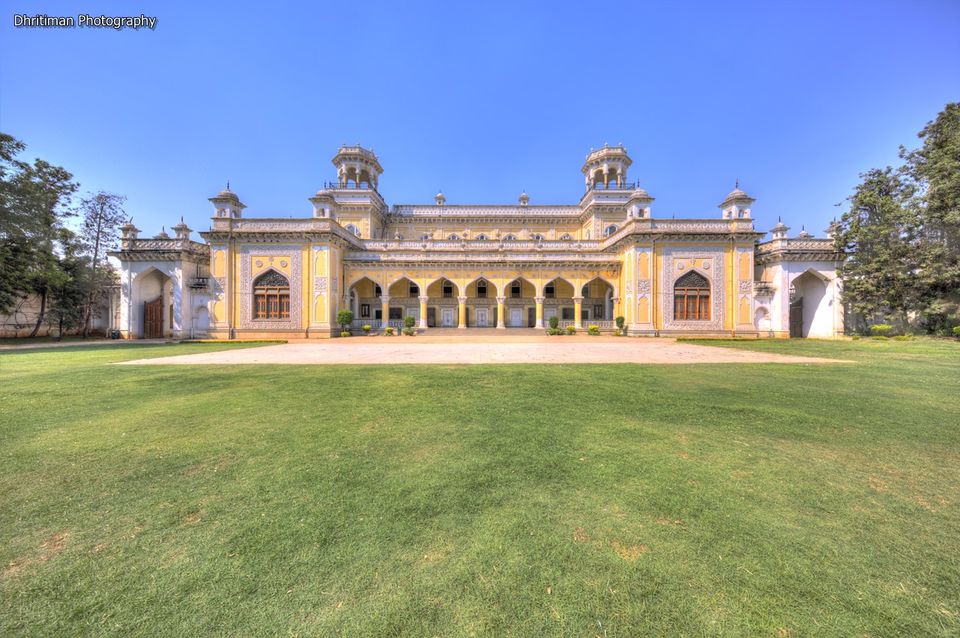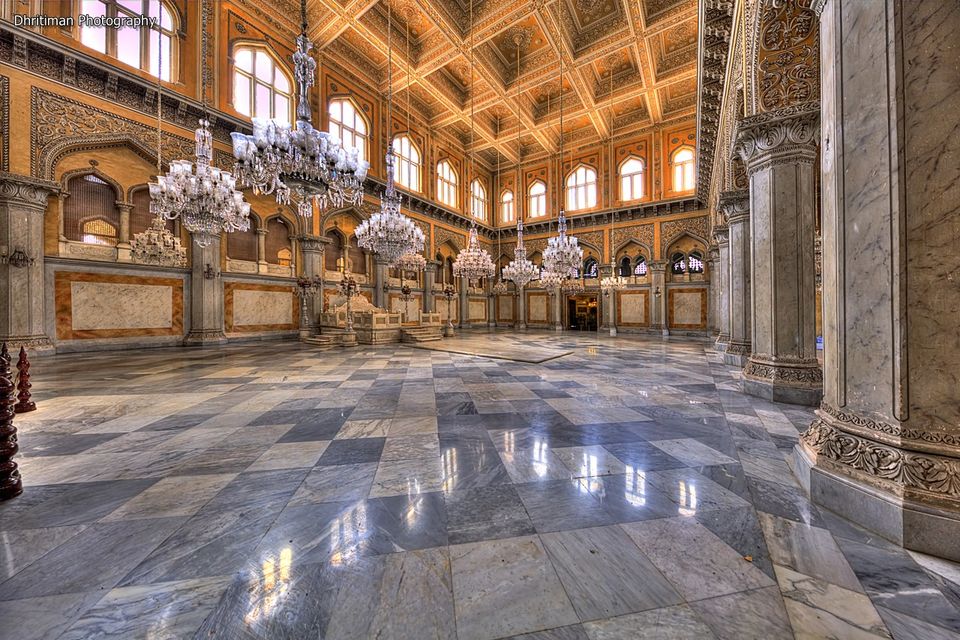 Chowmahalla Palace, as the name suggests the meaning 'Char Mahal' (Four Palaces). It was the residence of the Nizams of Hyderabad.
The grand architecture, intricate designs on it and the decoration styles reflects how royal but elegant was the lives of Nizams in that era.
The buildings had lost their charm with the passing time, and then the present heir of the Nizam started renovation. It took almost 5 year to complete. In January 2005 they decided to open this place for public.
There are different galleries showcasing crockery, clothing, furniture, photographs and weapons of Nizam's era. Vintage cars and buggee display is a major attraction for Car lovers.
The complex consists of two courtyards, the Dharbar Hall (the grand Khilwat), fountains and gardens.
The Southern courtyard has four palaces - Afzal Mahal, Mahtab Mahal, Tahniyat Mahal and Aftab Mahal, built in the neo-classical style.
The Northern courtyard has long corridor of rooms at one side called as Bara Imam. This space was for administrative wing at the time of Nizams. The other side of the courtyard are mirror images of the rooms which is called Shishe-Alat. These were used as guest rooms.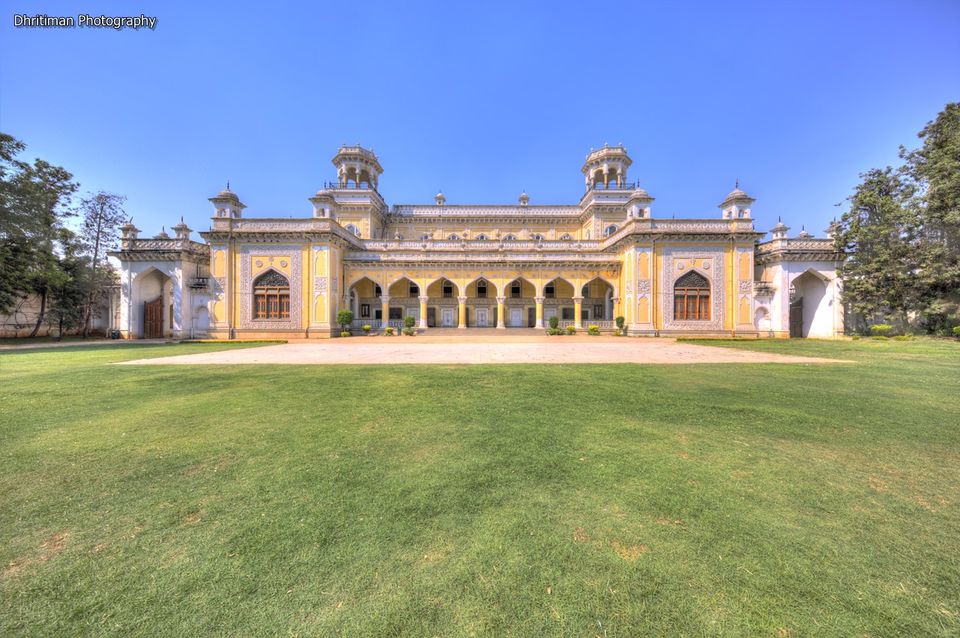 Darbar Hall/Khilawat, was the seat of the Nizams and a place for holding darbar and other ceremonies. This place actually looks royal with its grand pillars and Takht-e-Nishan, a platform made of pure marble used as seating place of Nizam. The darbar hall is decorated with 19 Chandeliers of Belgian crystal, which has been reinstalled while recent renovation. All the chandeliers are of different designs.
Darbar Hall is the best part of the palace to feel the grandeur and elegance of the palace.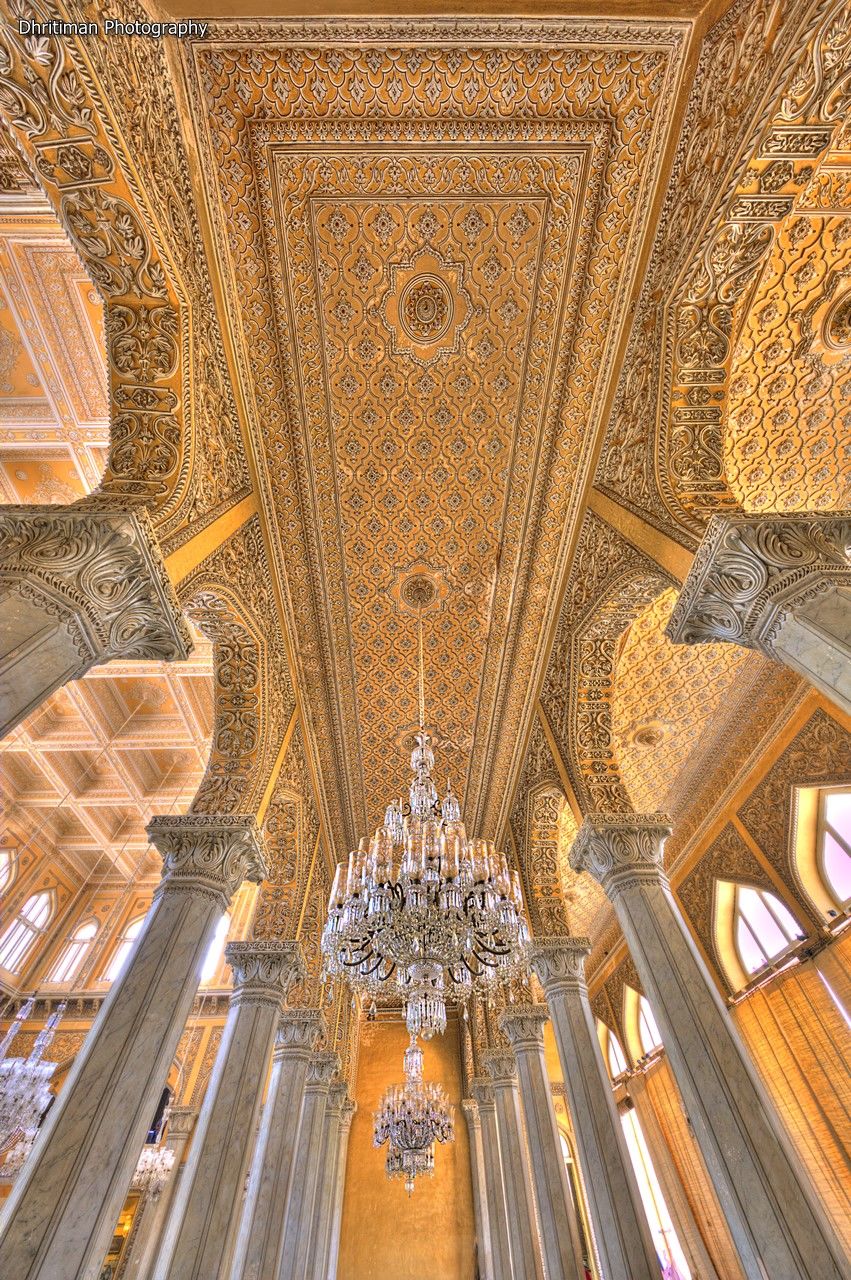 Clock Tower is a famous structure of the palace complex. It is above the main gate and also known as Khilwat Clock. The clock is ticking for about 250 years now.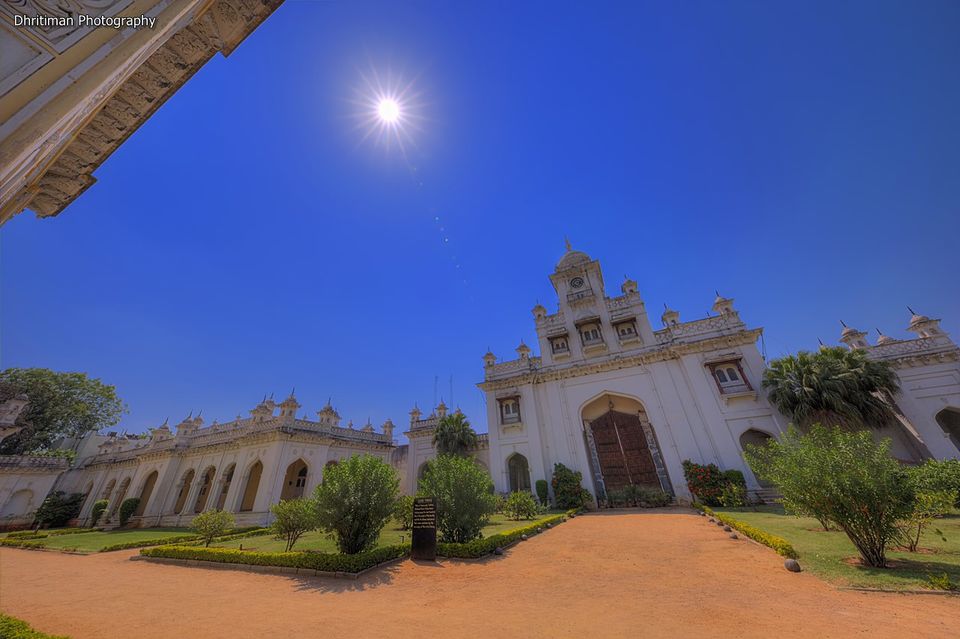 Note for Travelers:
The Palace is located at Motigalli, very close to Charminar. It is well connected by public transport. The palace open from 10am to 5pm on all days except Fridays and National holiday. Entry charges are Rs.80. You need to pay Rs.50 extra for using still camera and Rs.200 for Video camera. There is ample parking space outside.
To see the place and the surrounding area you will need 2-3 hrs of time. There are some trees and garden area where you can sit and relax. There is small refreshments store also inside.
If antique or metal items interests, you can purchase some here.
Photographer's Note:
The place interests photographers especially for its architecture. There is a lot of scope from big monuments to small intricate designs that you can shoot. As in many such monuments Tripods are not allowed.
Suggested Equipment: A DSLR + Wide Angle Lens + A prime (optional)
ONE LIFE FEW CLICKS | Photography Workshops & Photo Tours
Frequent Searches Leading To This Page:-
one day getaway from hyderabad, chowmahalla palace hyderabad telangana, chowmahalla palace function hall, chowmahalla palace from hyderabad, chowmahalla palace in hyderabad