Our next destination was the Chowmahalla Palace- the official residence of the Nizams which was built during the rule of the fifth Nizam (1857-1869). ChowMahalla palace is a complex of four palaces (Khilwat Mahal, Afzal Mahal, Mahtab Mahal and Tahniat Mahal) and the architecture is similar to the Shah Palace of Tehran. When our cab dropped us beside a congested market area, we could hardly imagine the existence of a palace inside! Ironically, when the palace was built, it covered 45 acres, whereas now it occupies merely 12 acres. Now, the palace compound bear the shadow of the bygone era, the fountains, the lawn, the buildings and chandeliers–all were restored a decade before. In its heyday, the courtyard and the lawn witnessed the celebrations on special occasions or the arrival of the dignitaries. Nevertheless, the stunning Belgian crystal chandeliers which once illuminated the 60 feet high Khilwat Mahal still announces its presence.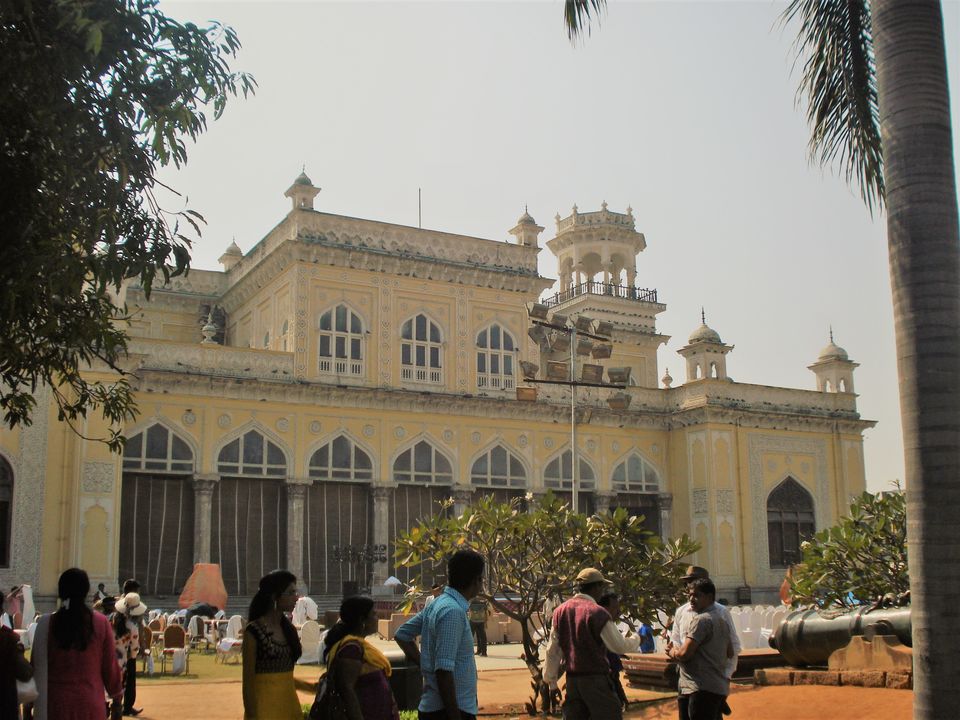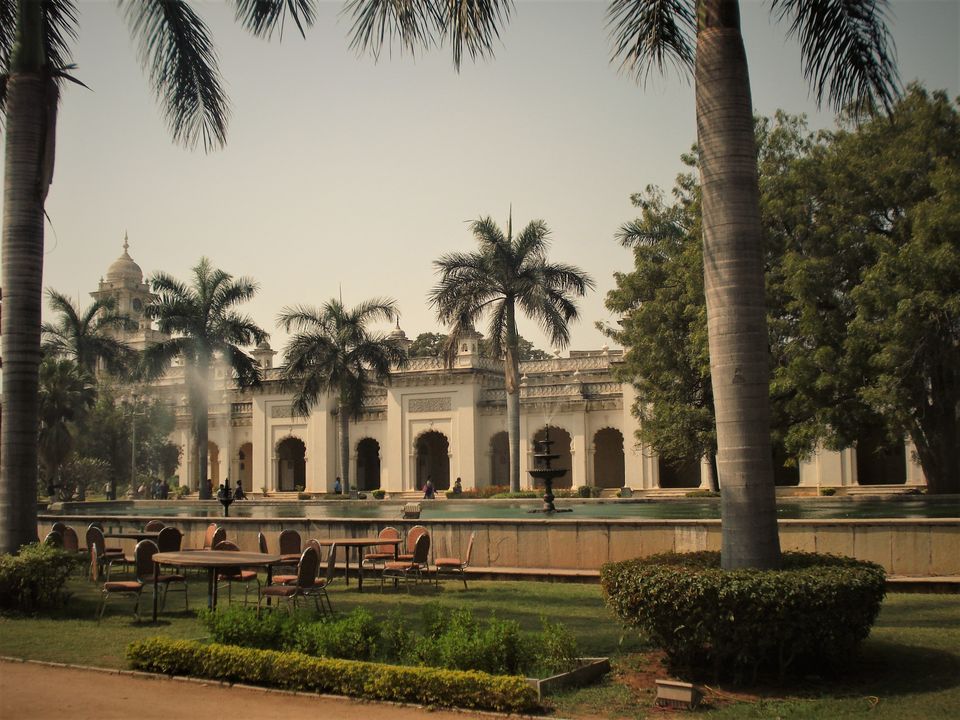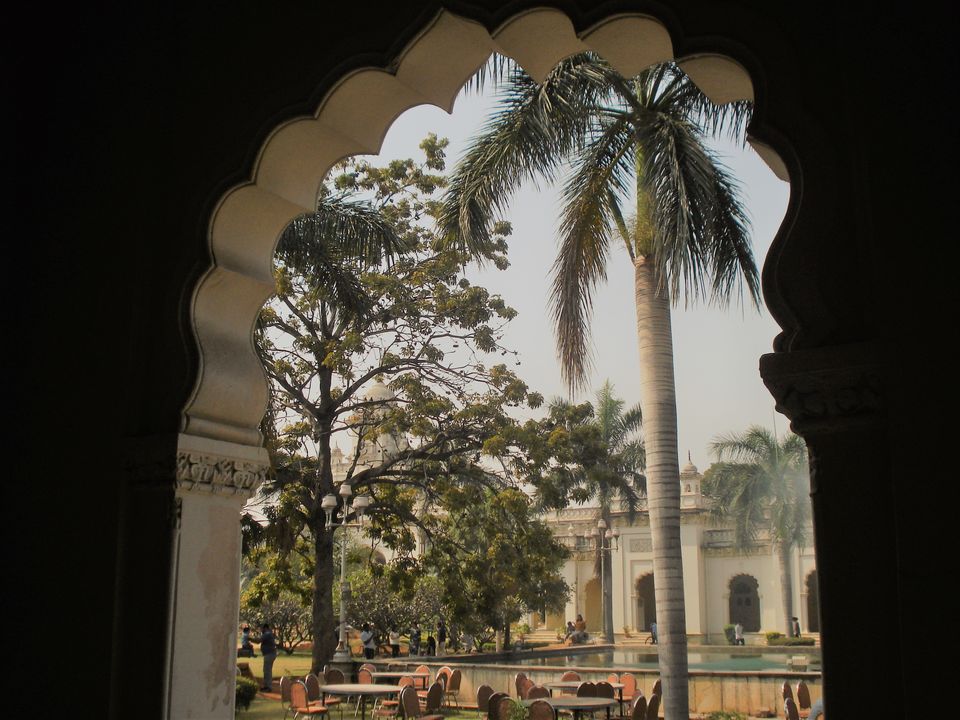 Nizam Mir Osman Ali Khan was the only Indian ruler under the British Empire who was greeted with a 21 gun salute on his arrival in any part of the British Empire. He was awarded the titles of Knight Grand Commander of the Star of India and Knight Grand Cross of the British Empire for his services during the World War I. King George V and Queen Mary were given reception in the durbar hall in 1905.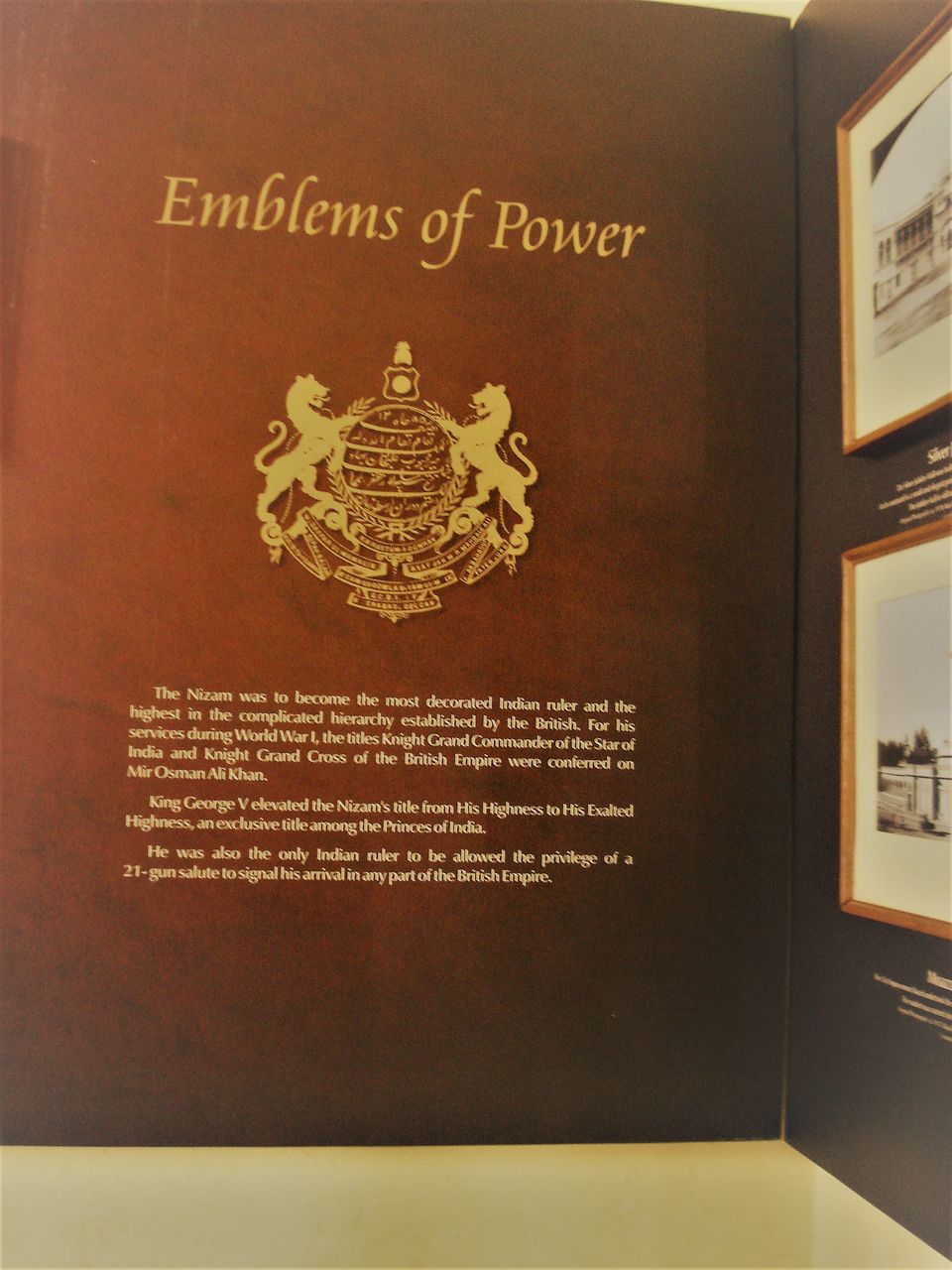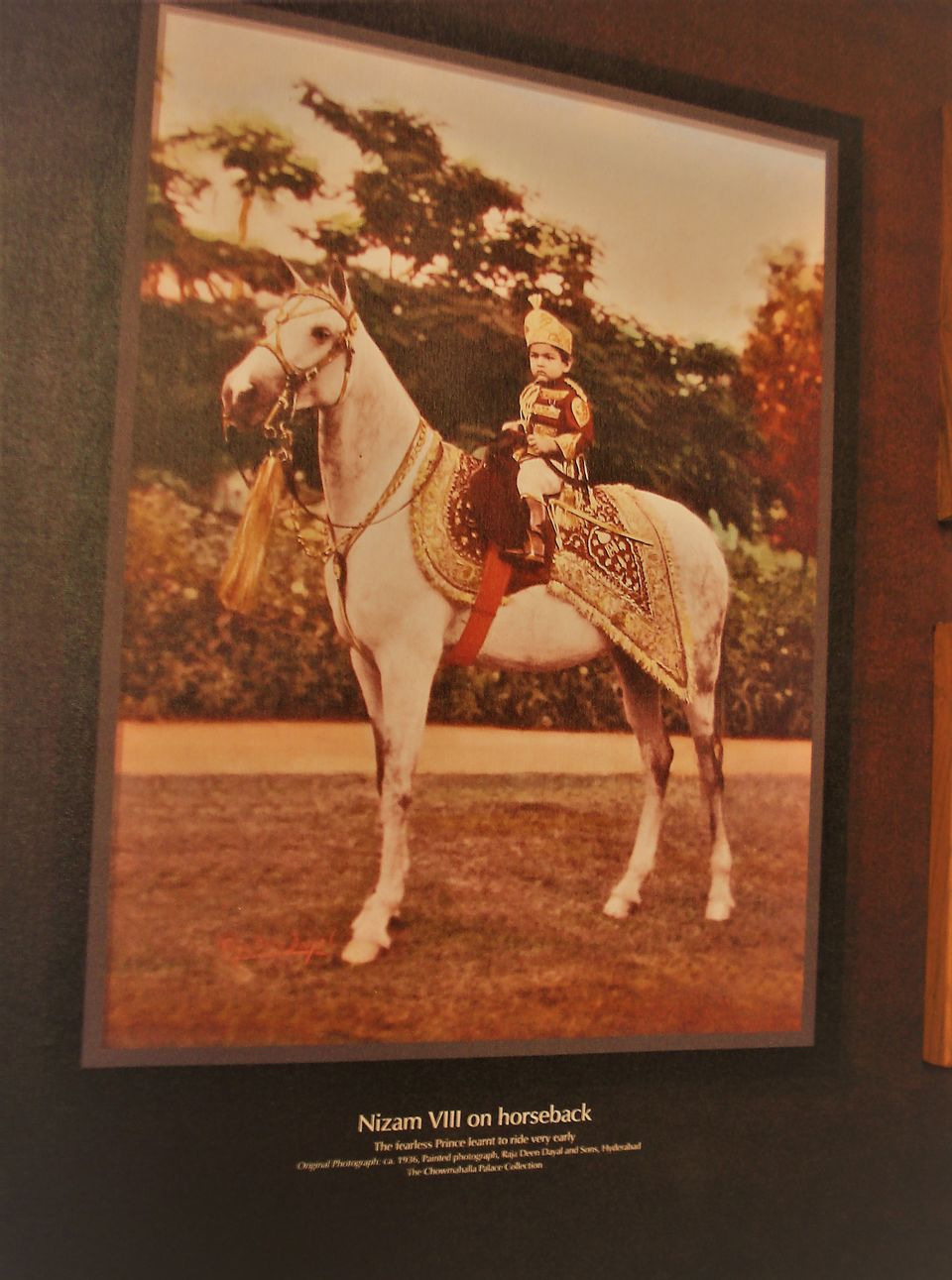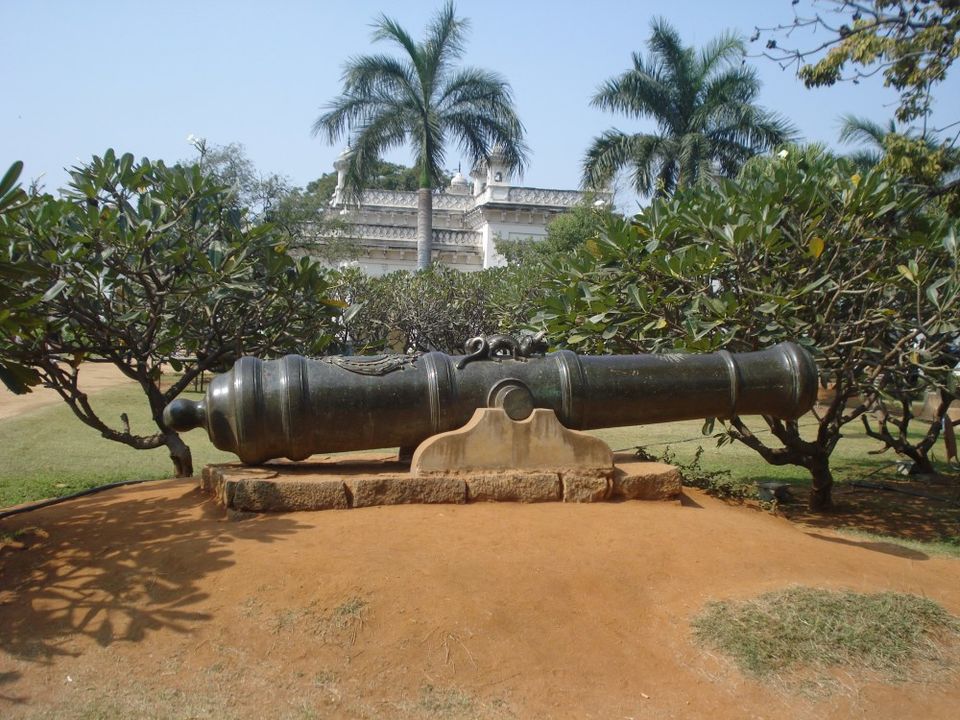 The Nizam used to sit on a raised platform in the Durbar hall. The spectacular grand chandeliers are the major attraction in the hall.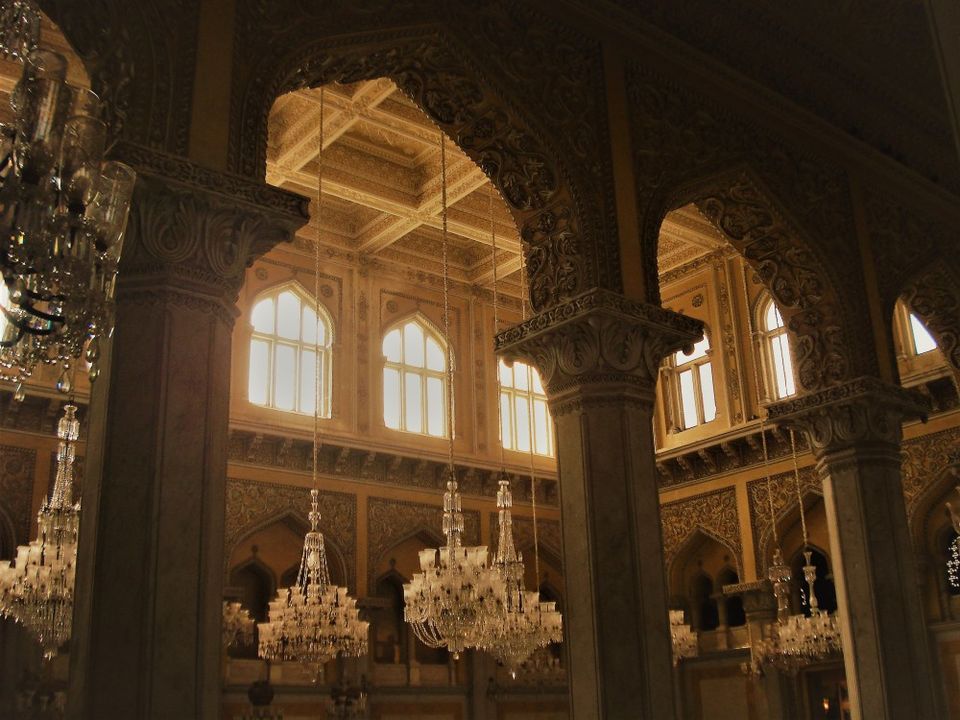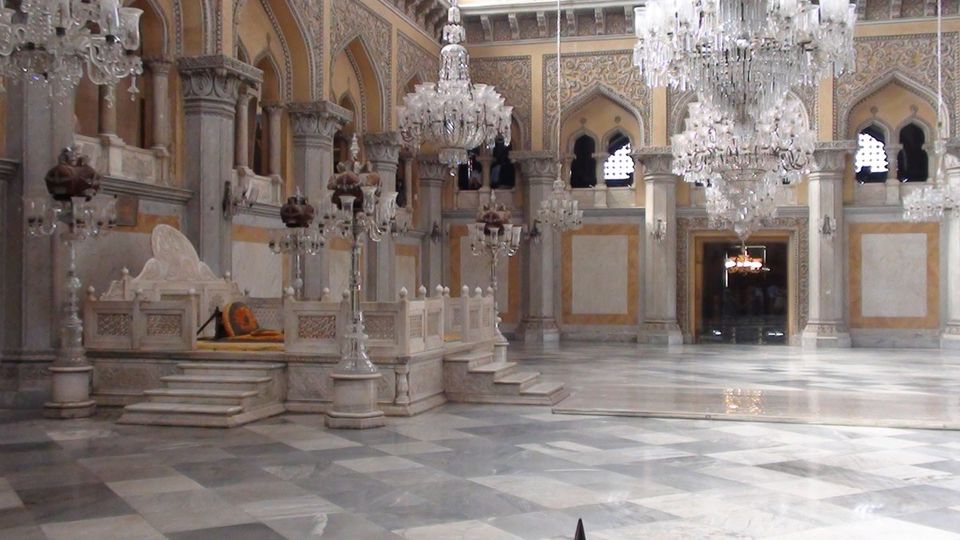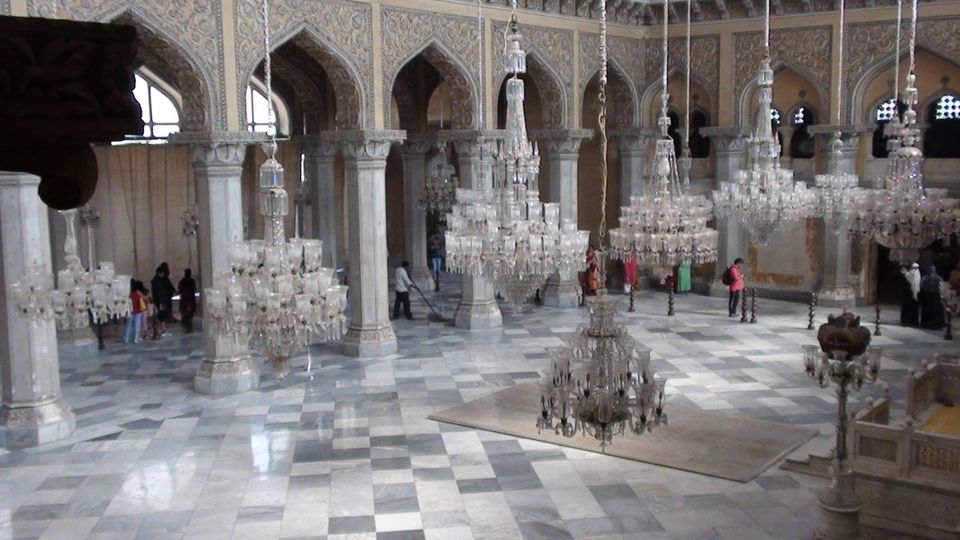 Rest of the rooms are turned into museum, showcasing the letters, photographs, furniture, crockery, dress etc used by the Nizams.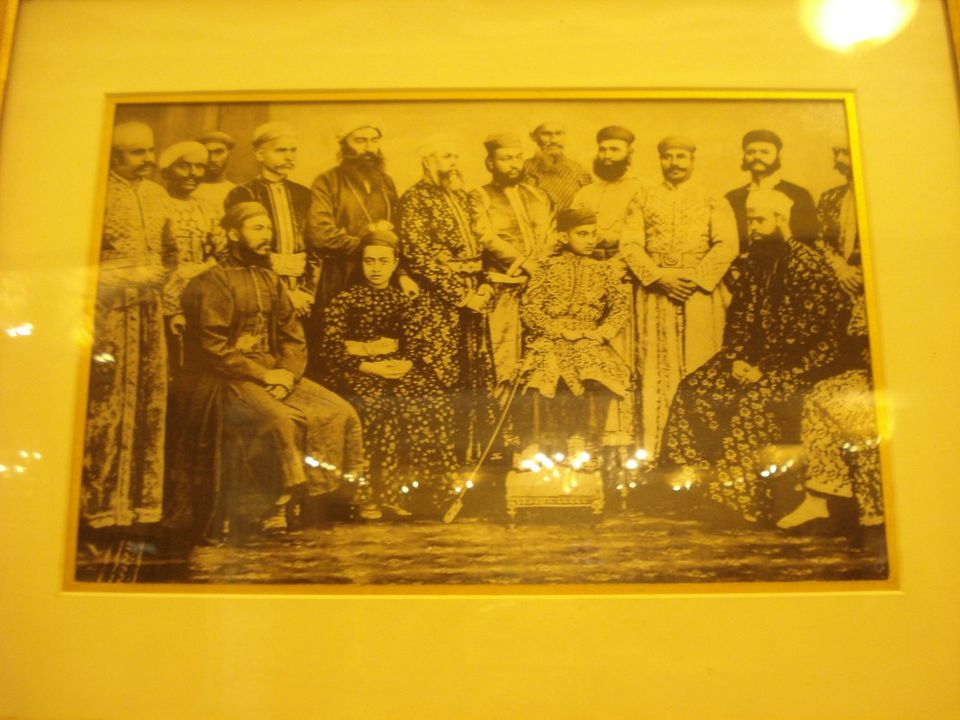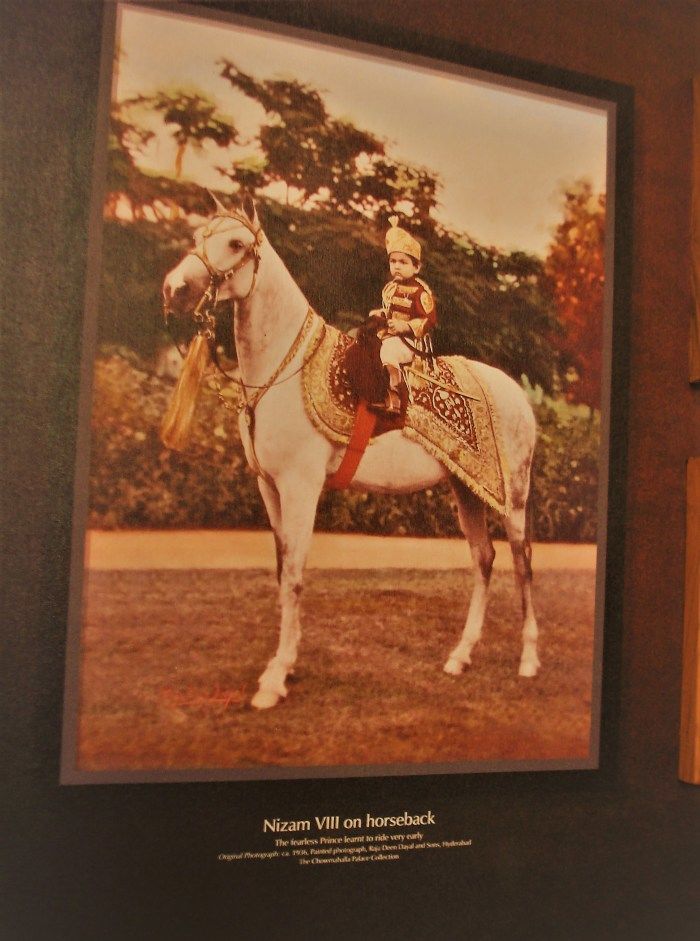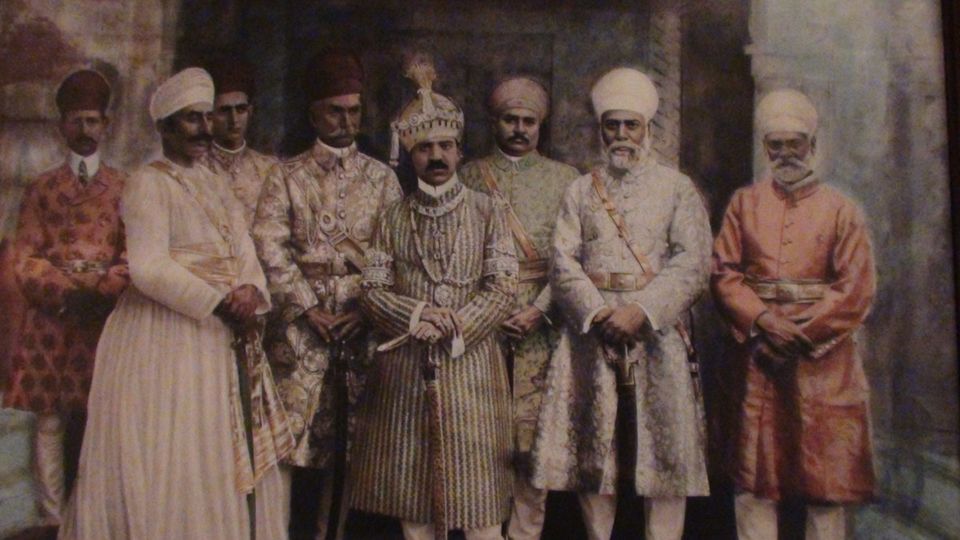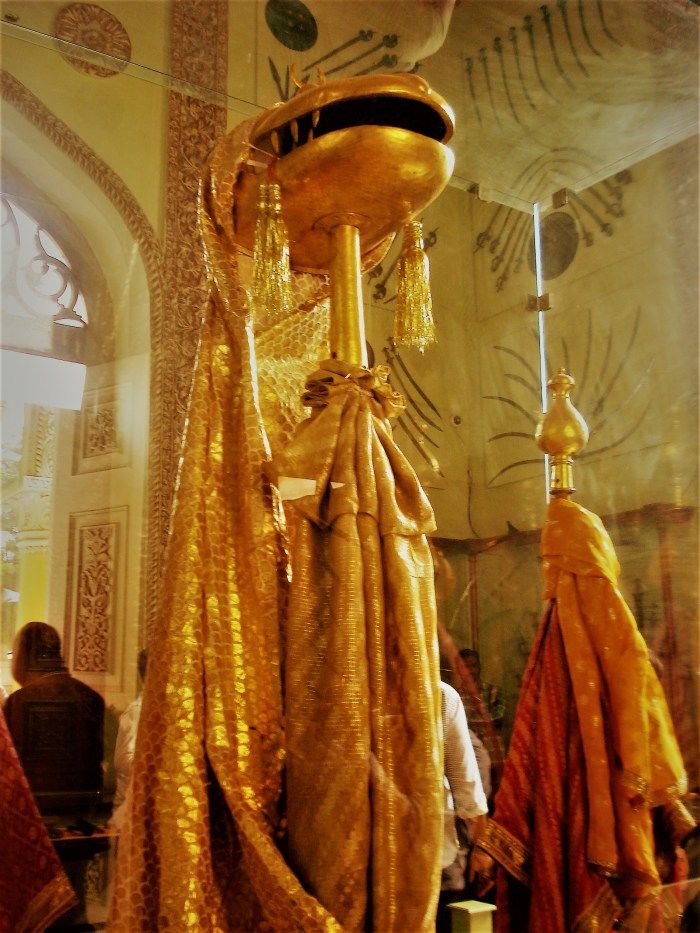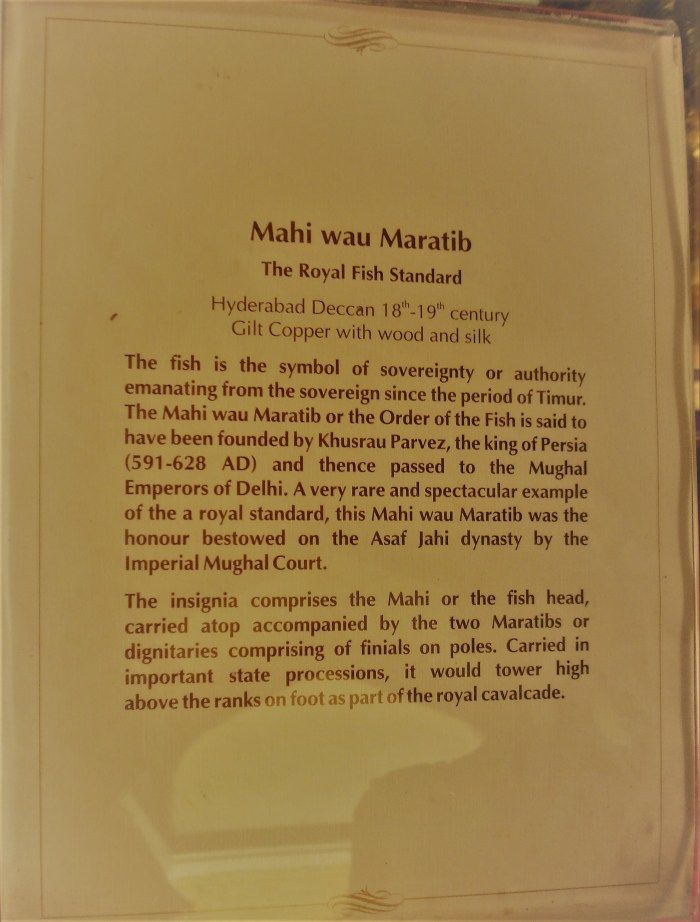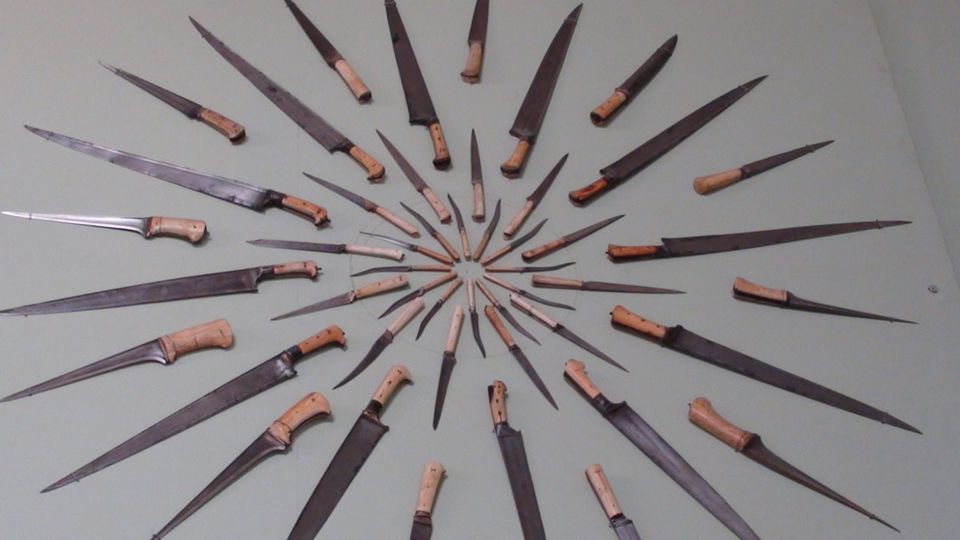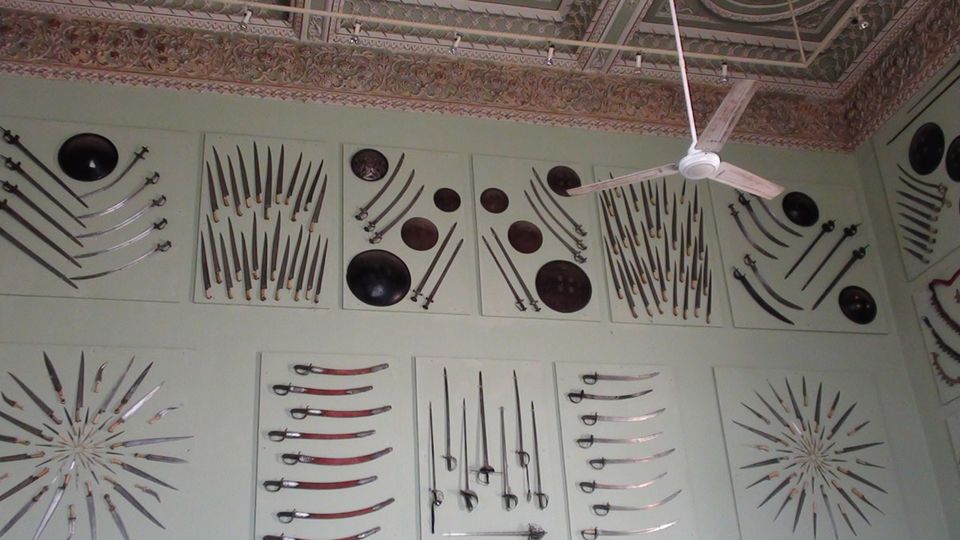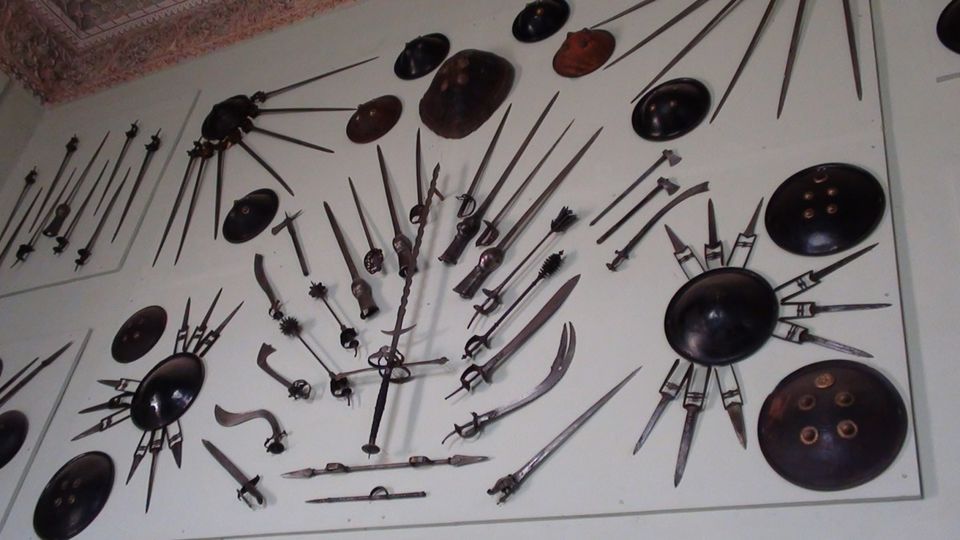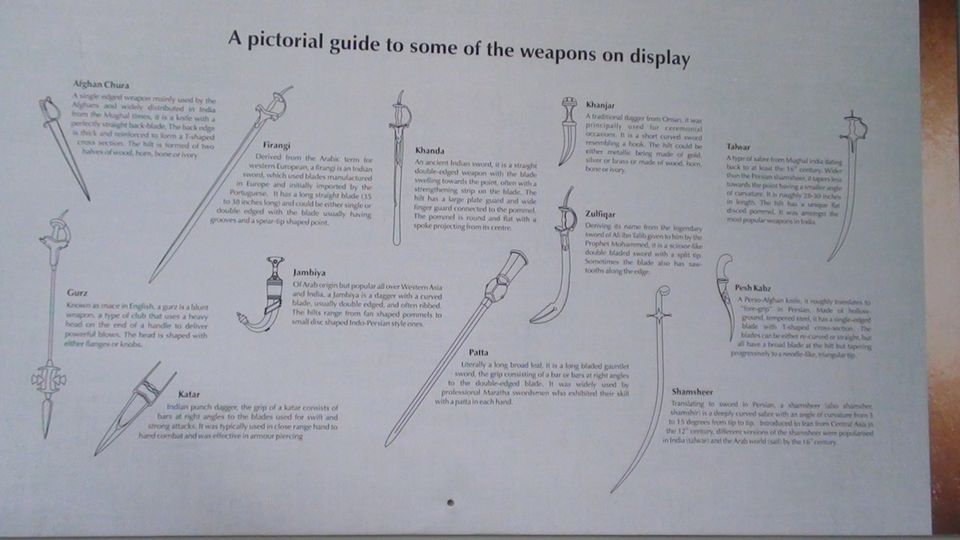 The collections of weapons are displayed in a separate room and the details regarding the weapons may attract history lovers. From the portico of the the Afzal Mahal, we could see inside the Royal living room. Other structure that need mention is the clock tower or the Khilwat clock.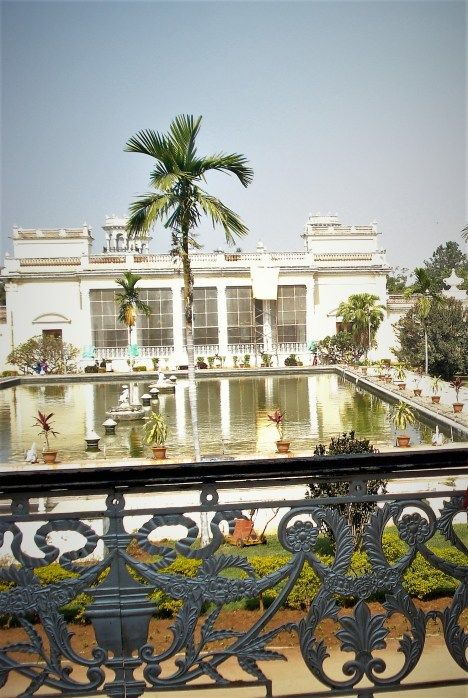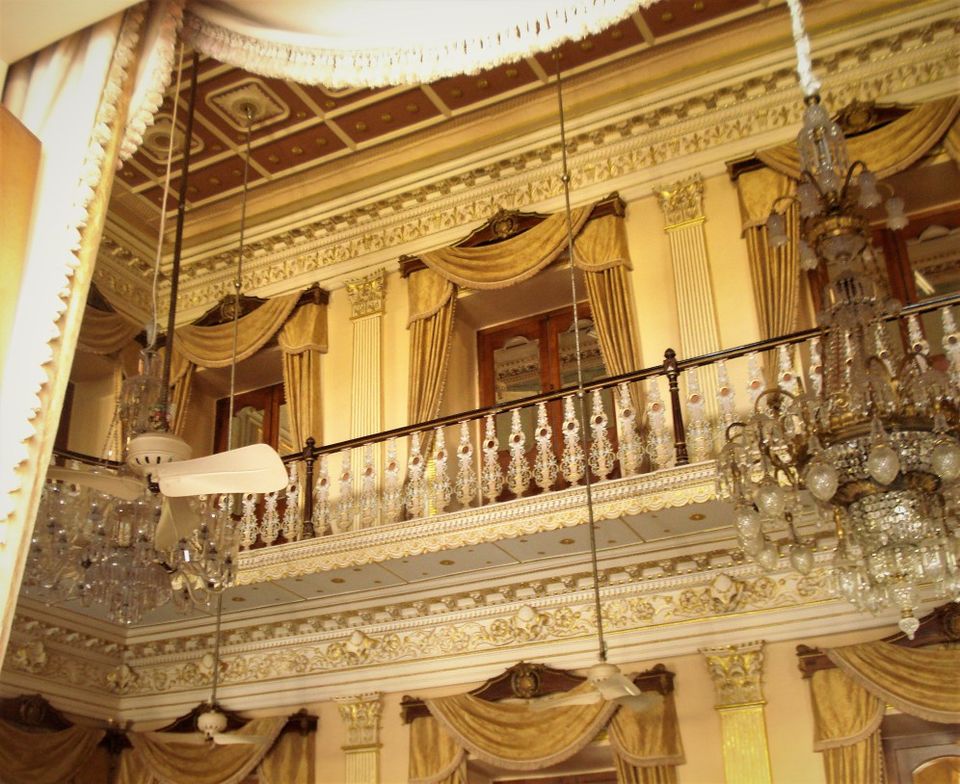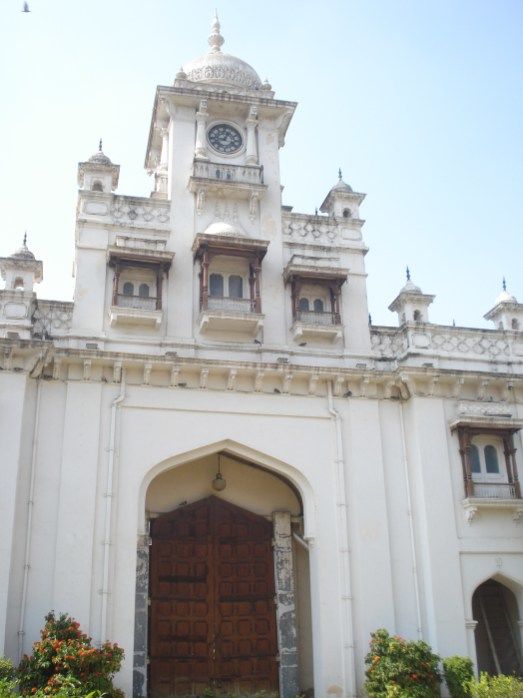 From Chowmahalla,we moved towards Charminar, the iconic structure of Hyderabad. Not too far away from Chowmahalla, in the middle of the busy street stands the Charminar. To have a glance of the city from the top of the Charminar, we climbed the narrow spiral staircase of the minaret. The queue was too long. Each step was quite high and steep, there was less light in the narrow passage, and when you can feel every breath of the other person on your back you can hardly remember the number of steps! Somehow we managed to reach the top. It's a majestic structure built by Mohammad Quli Qutub Shah in 1591.But why did he build this structure? Some are of opinion that it was built as a symbol of Qutub Shahi glory while others say that it was built to commemorate the end of the plague epidemic. We took a round on the floor and from all the four sides of the Charminar, Hyderabad looked really unique.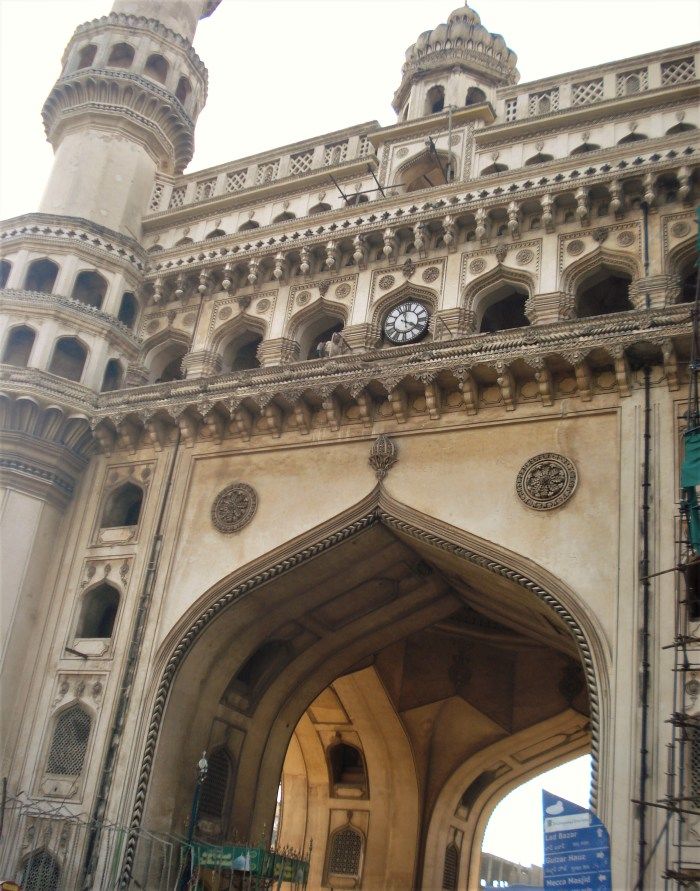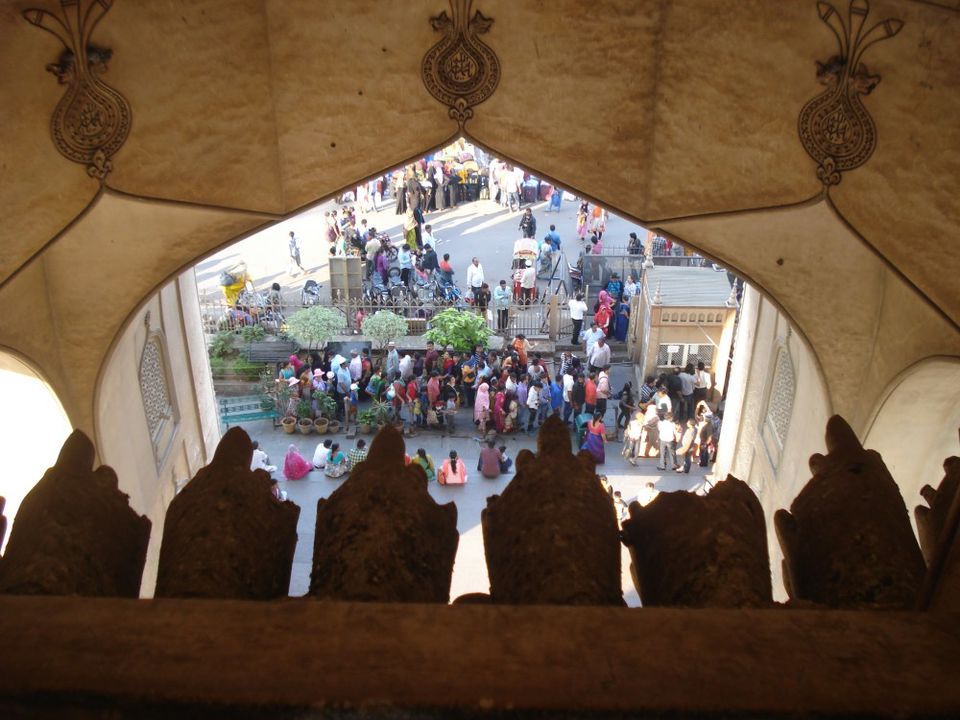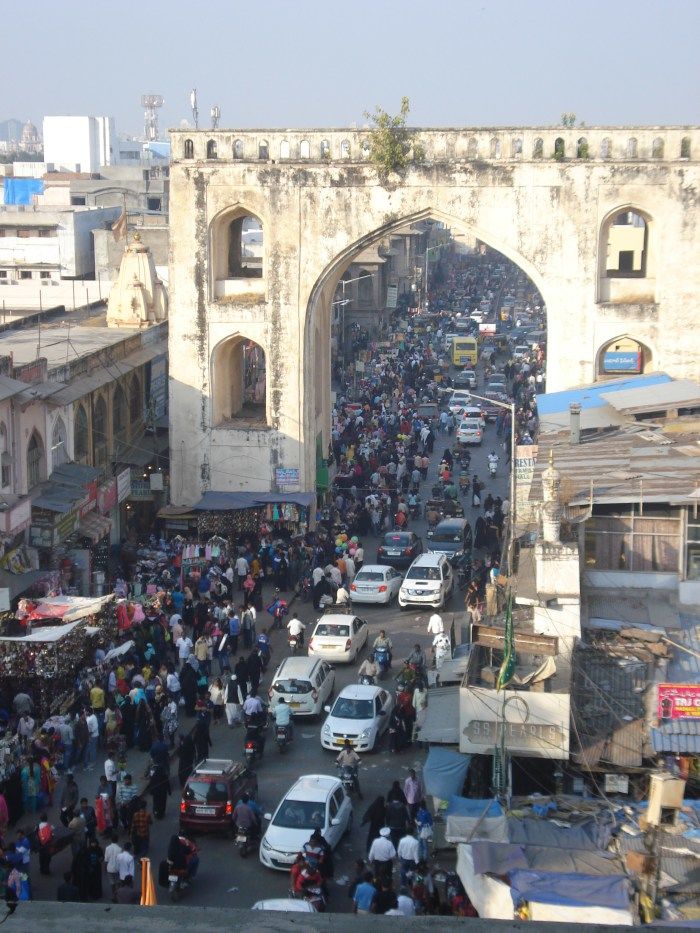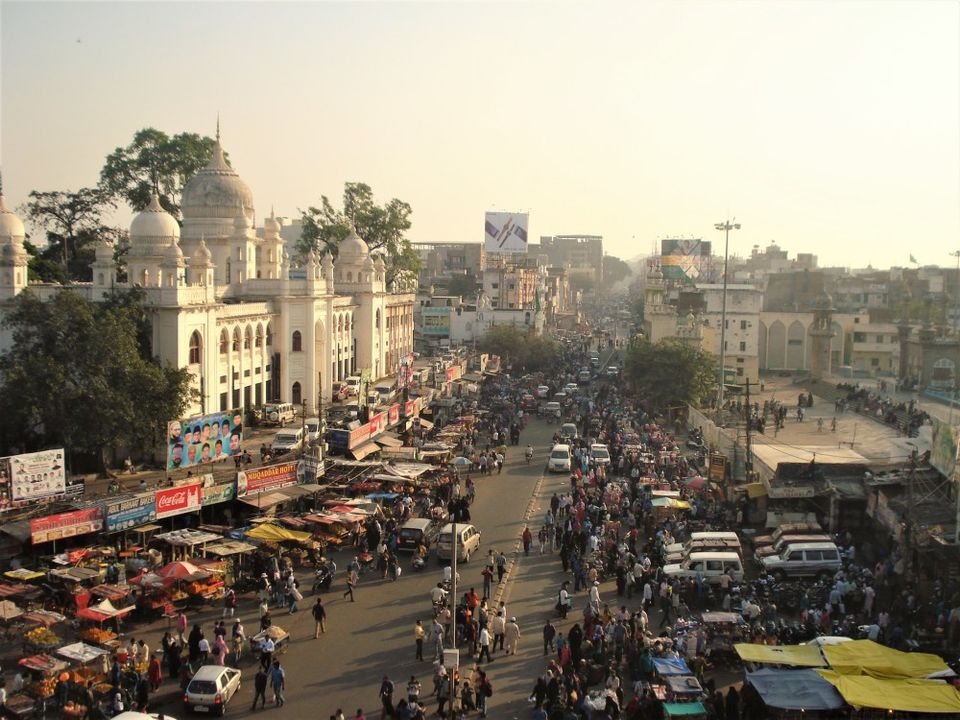 This was originally published in my blog at wordpress