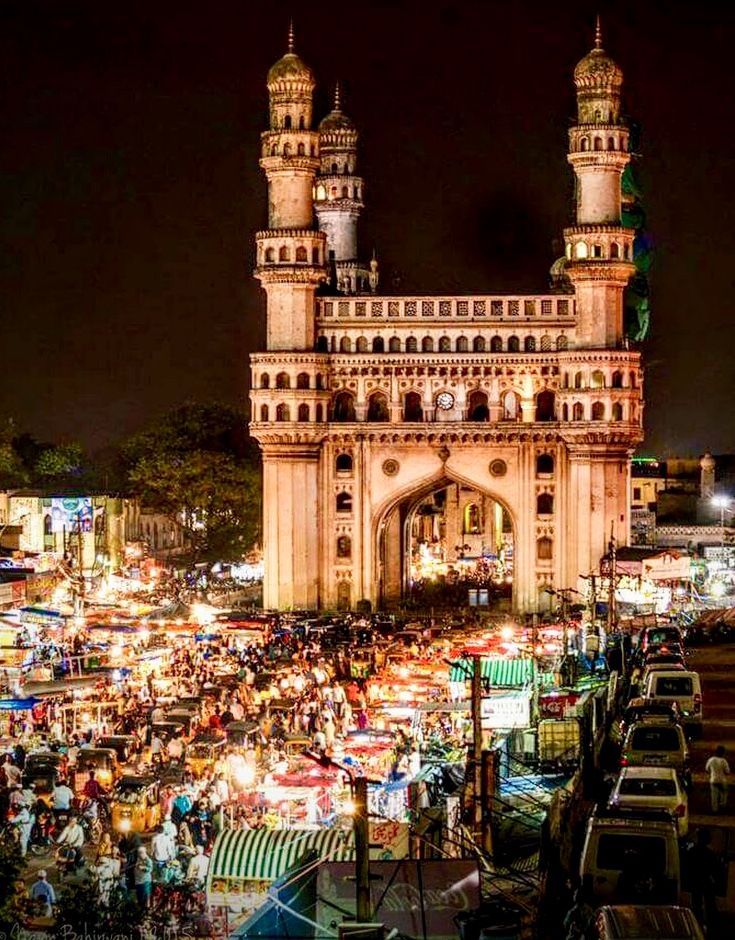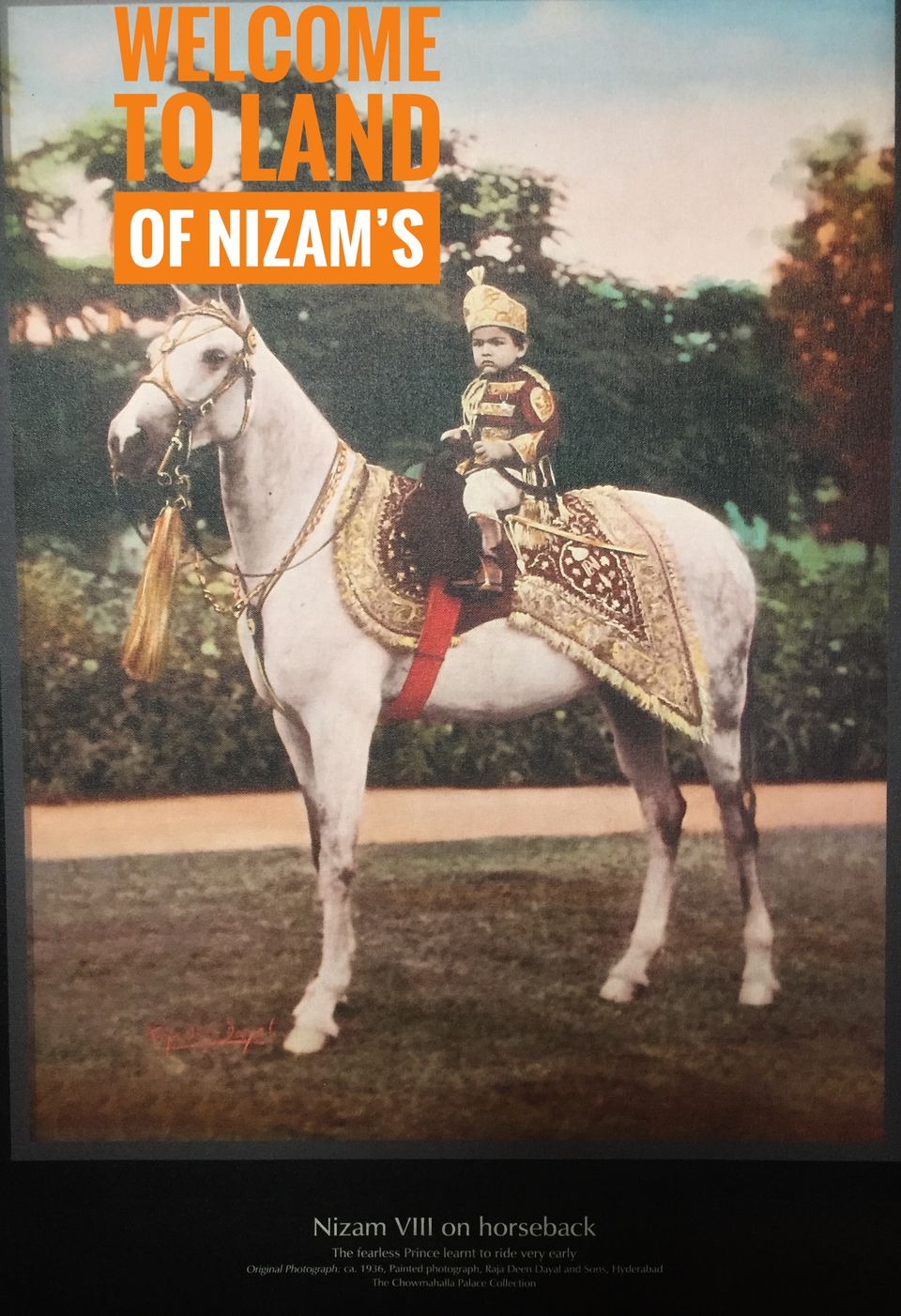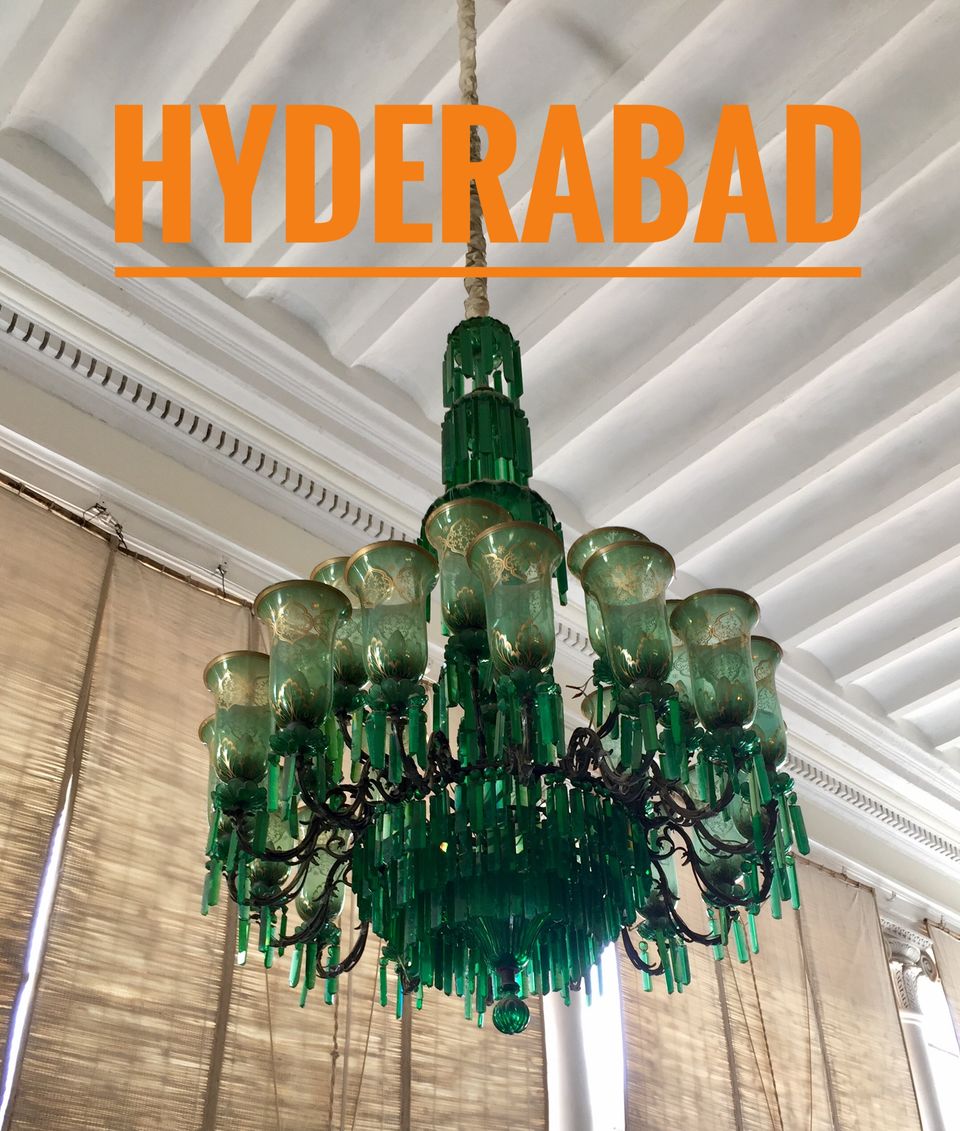 Soft heart people, clean city, less traffic and pleasing weather are what define Hyderabad best...
Of course the Biryani… How can I forget that?
It is the core of City there "PARADISE BIRYANI"
City which I love all together. Thanks to Panhi Reddy (my Hyderabad friend) who made my visit a memorable one.
Started with Golconda fort, which I was not aware to be our starting point for sightseeing, so completed all trekking in and around the fort in Heels only.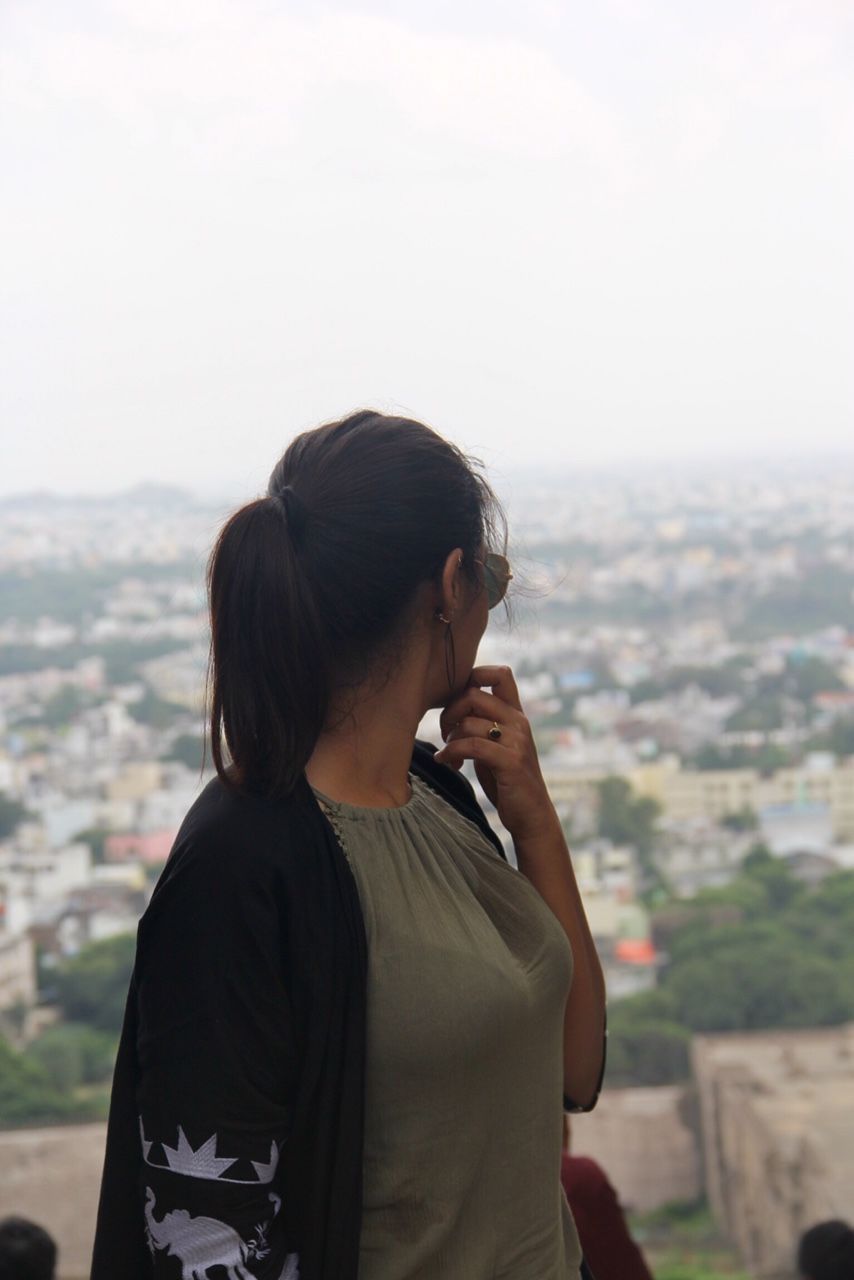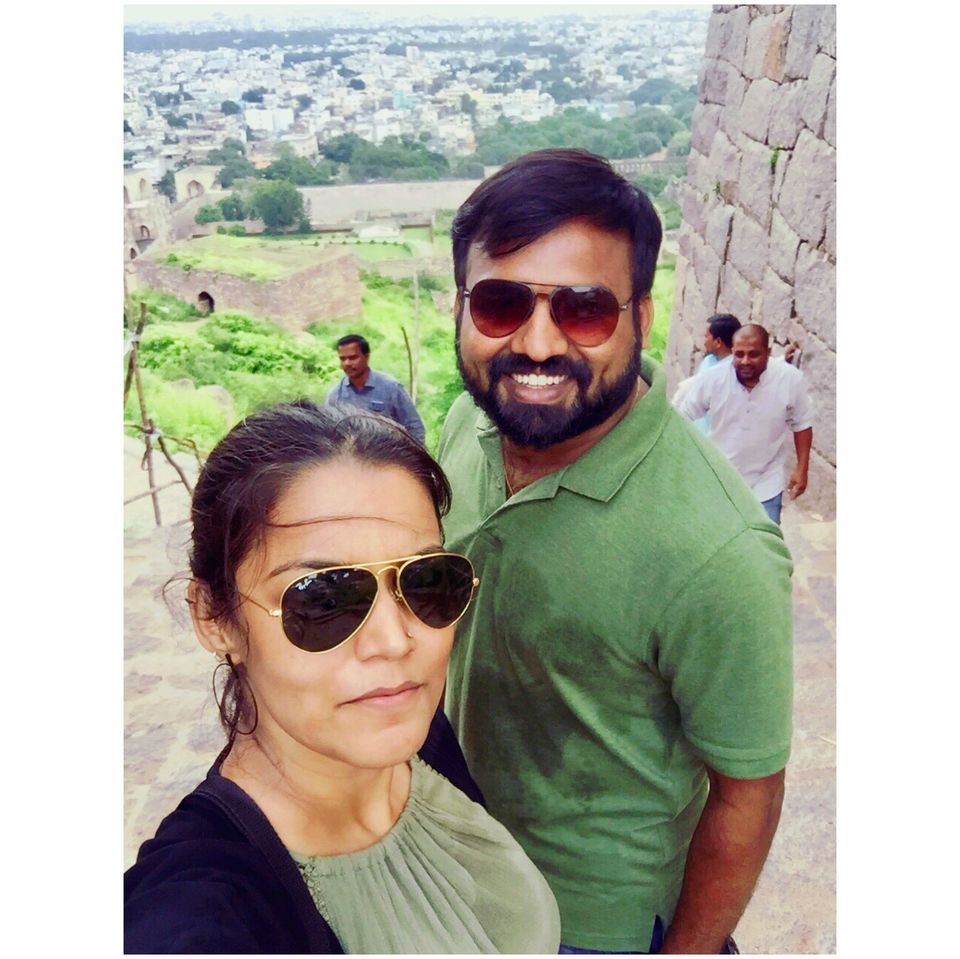 You get to see the whole city view from the top point of the fort, which is called "Bala Hissar" aside of it lies the kala Mandir, where very year various rituals are performed over.
The fort of Golkonda is known for its magical acoustic system, A hand clap at a certain point below at the entrance reverberates and can be heard clearly at the 'Bala Hisar', the highest point which use to work as a warning note to the Royals in case of an attack.
I liked the Fort but due to non-maintenance it has lost it charm, else majorly Diamonds are excavated from Golconda only in ancient time.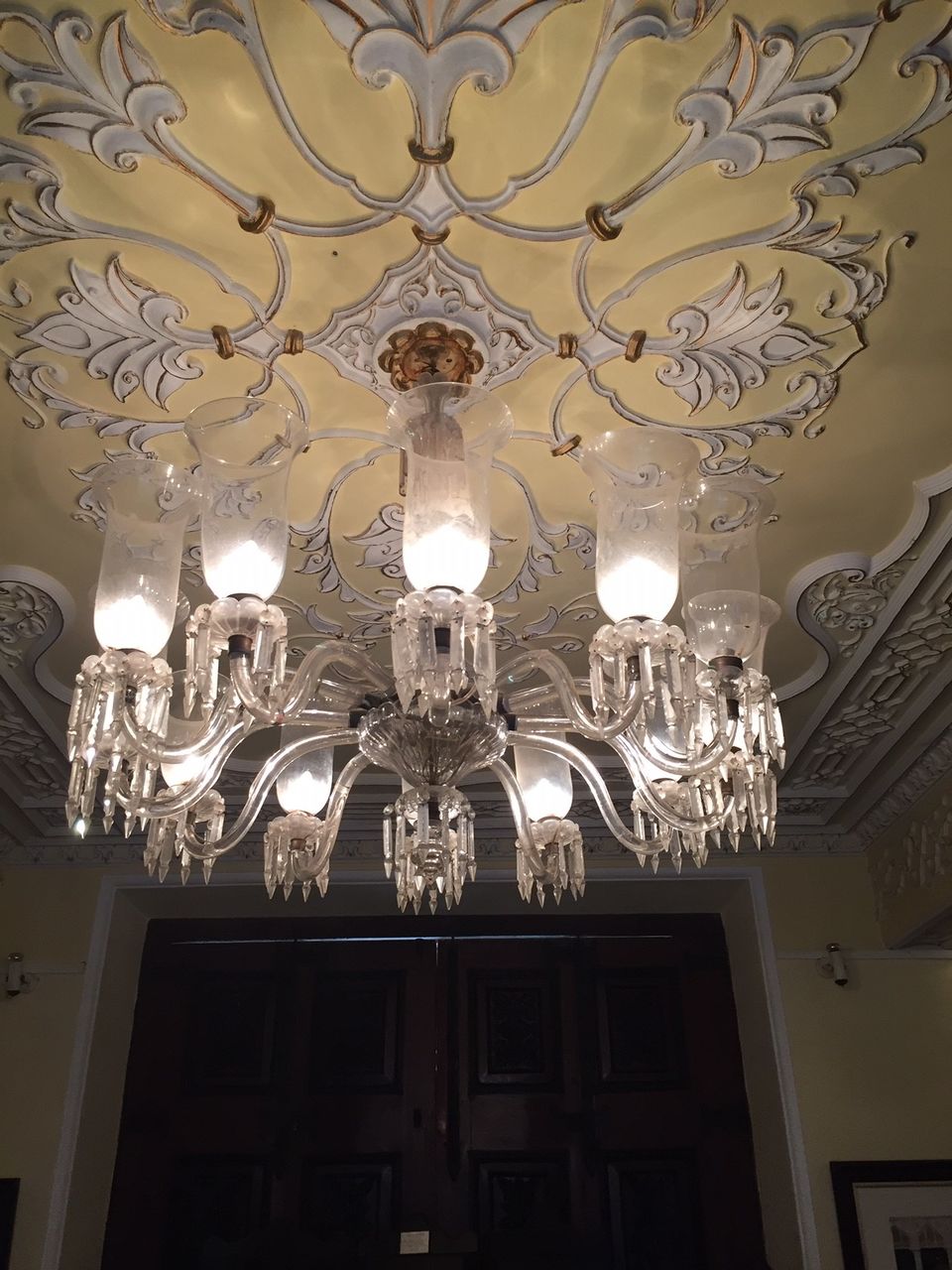 Then we visited the Chowmahalla Palace, which means four palaces together (Afzal Mahal, Mahtab Mahal, Tahniyat Mahal and Aftab Mahal) It was the Palace of Nizams of Hyderabad. I liked the palace's grand Khilwat (Darbar hall) which has eye sparkling 19 belgian crystal Chandeliers that too pure white shining constantly.
The whole Palace has Southern, Northern Courtyard which has various Persian elements with ornate stucco work.
Centre of attraction here lies for the collection of vintage cars like Rolls Royce which were once used by Nizams.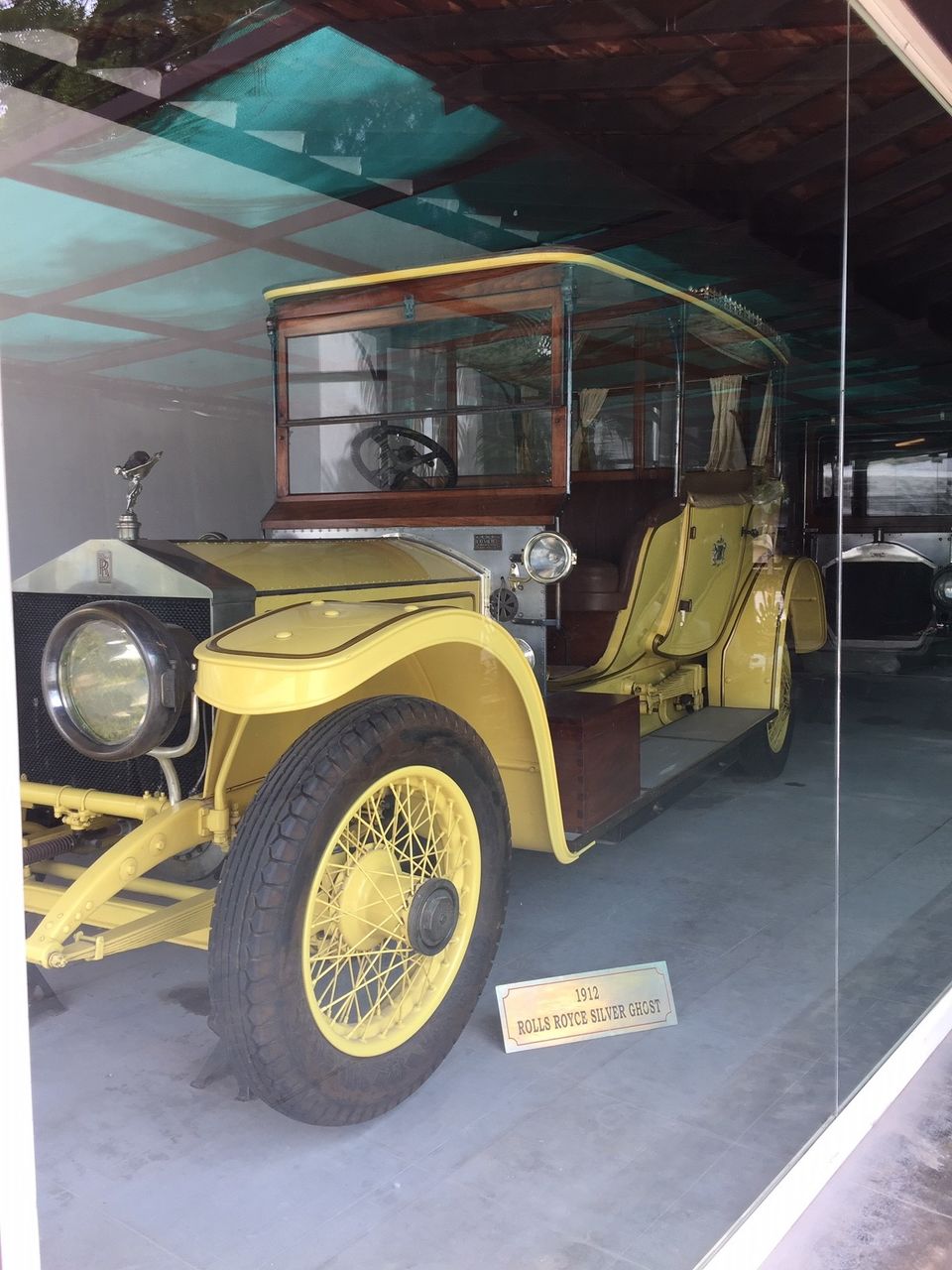 Over all I loved the Palace, too well maintained and cleanliness is foremost taken care of.
PS: if you like certain things of Nizams then inside the palace there is exhibition shop from where you can shop (not too pricy).
After the Palace was the visit to Salar Jung museum, which is gost of Palace only, so I didn't find it much attractive.
Suggestion: visit either the Salar Jung Museum or Chowmahalla Palace because both explain the same history of Nizams.
After completing these all monuments was too tired and ended my day 1.
Day 2: We went to the Srisailam Mallikarjuna Swamy Temple, somewhere 300 kms away from Hyderabad. It is counted as one of 12 JYOTHIRLINGAS of Lord Shiva and one of the 18 Shakti peethas of Goddess Parvati.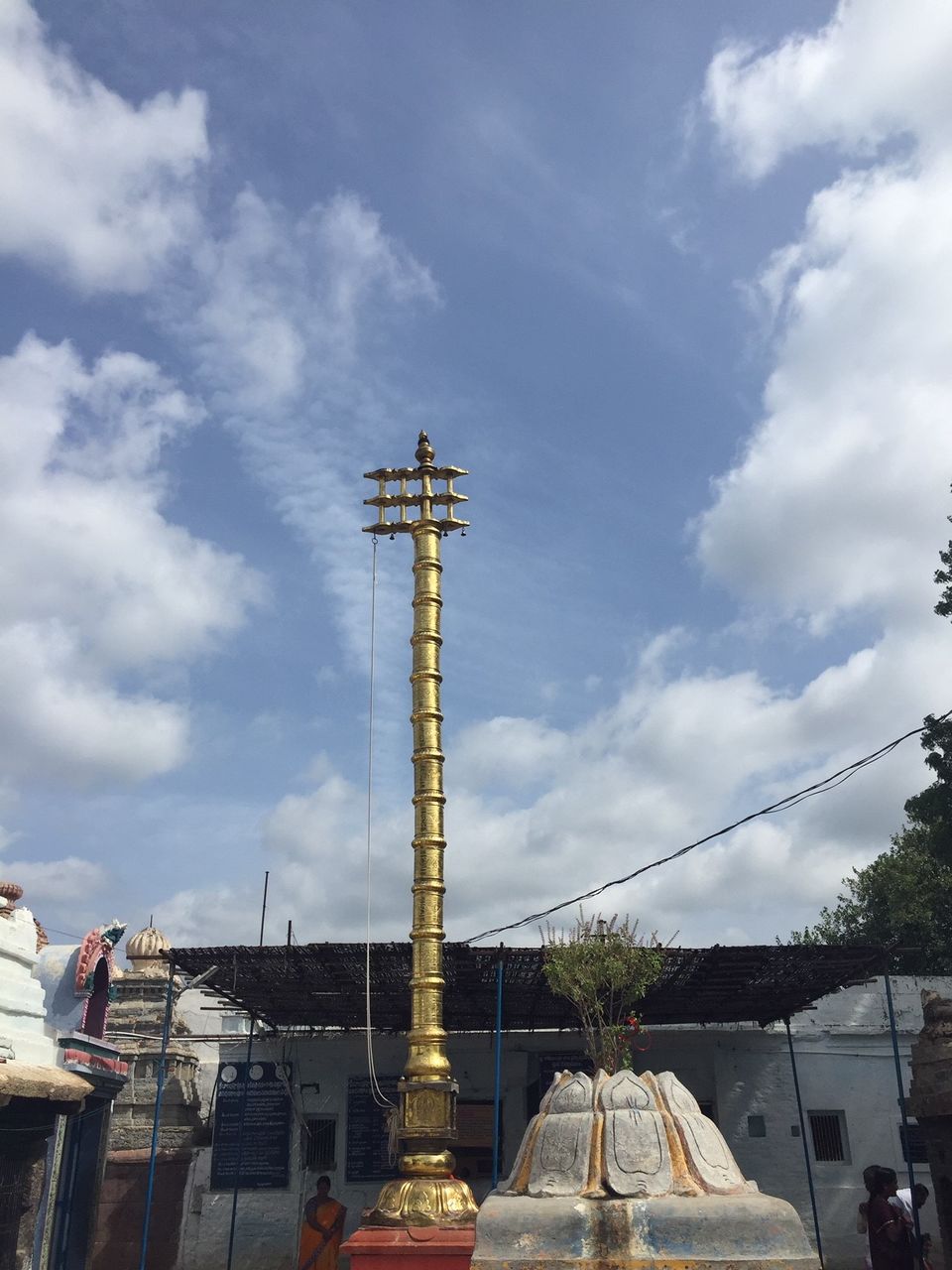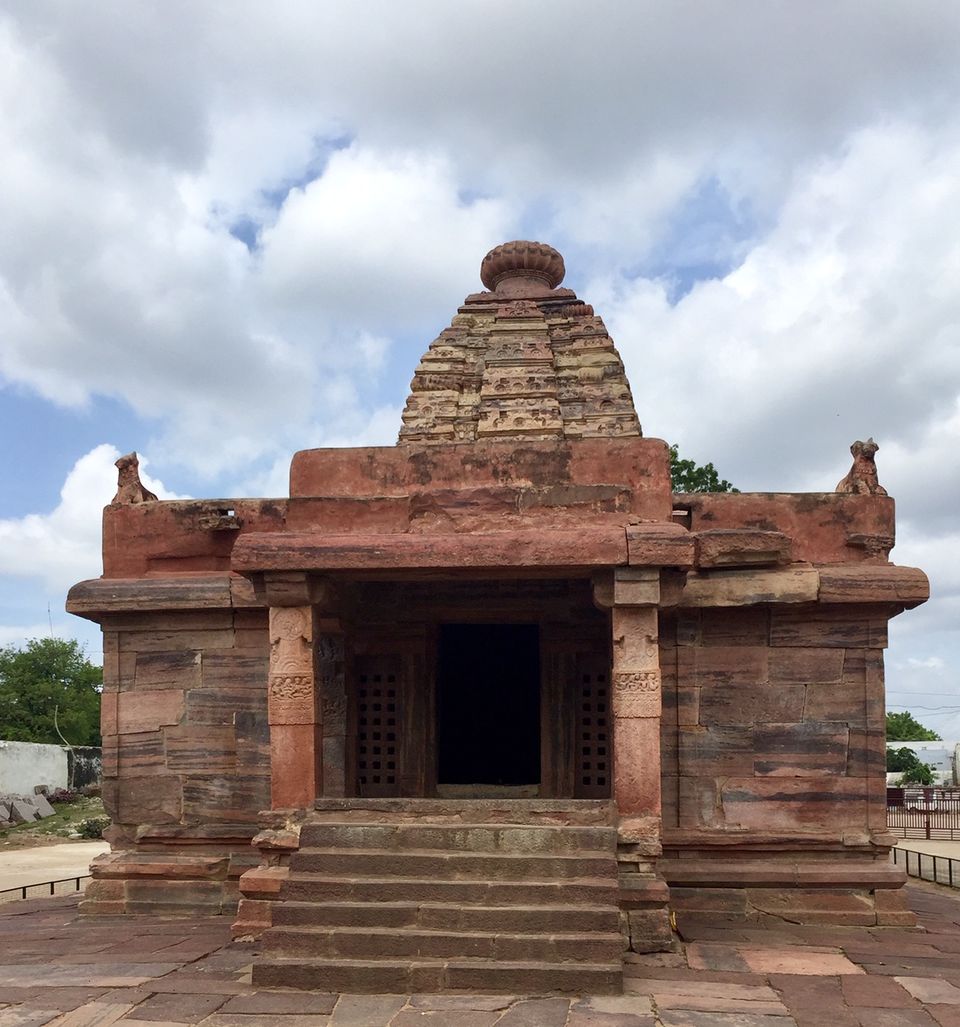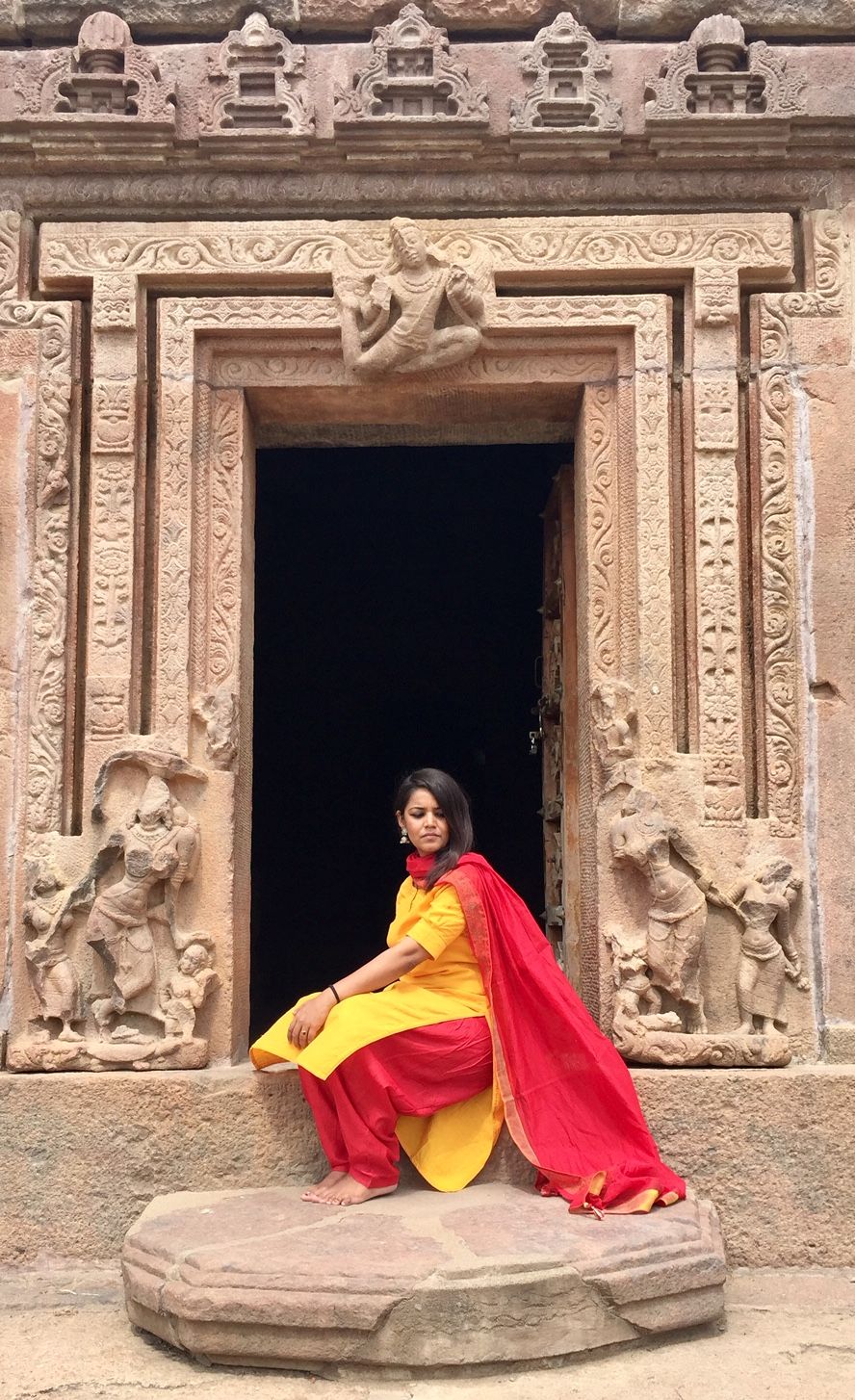 Amazing architectural work is done in the temple.
Half of the day was done in this and in evening we tried the local food over.
I must tell you, this city offers cheapest breakfast in rupees 20 one can easily enjoy three idlis and one masala dosa.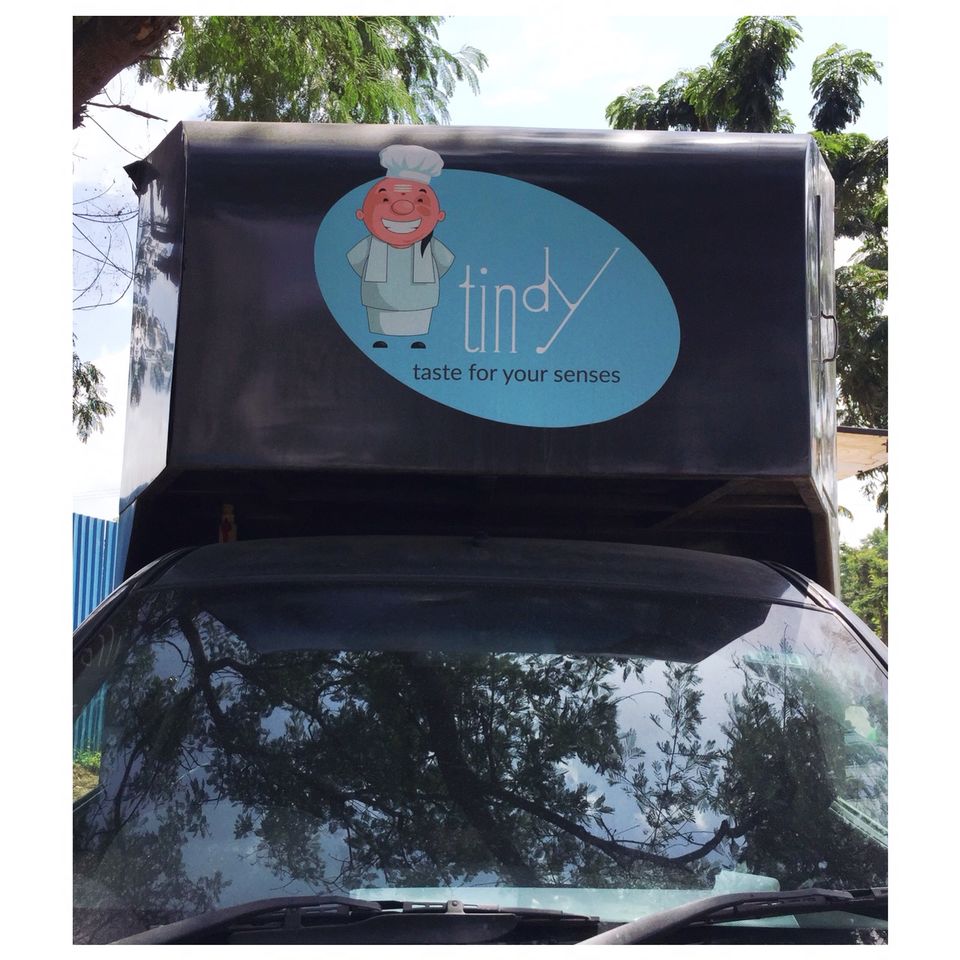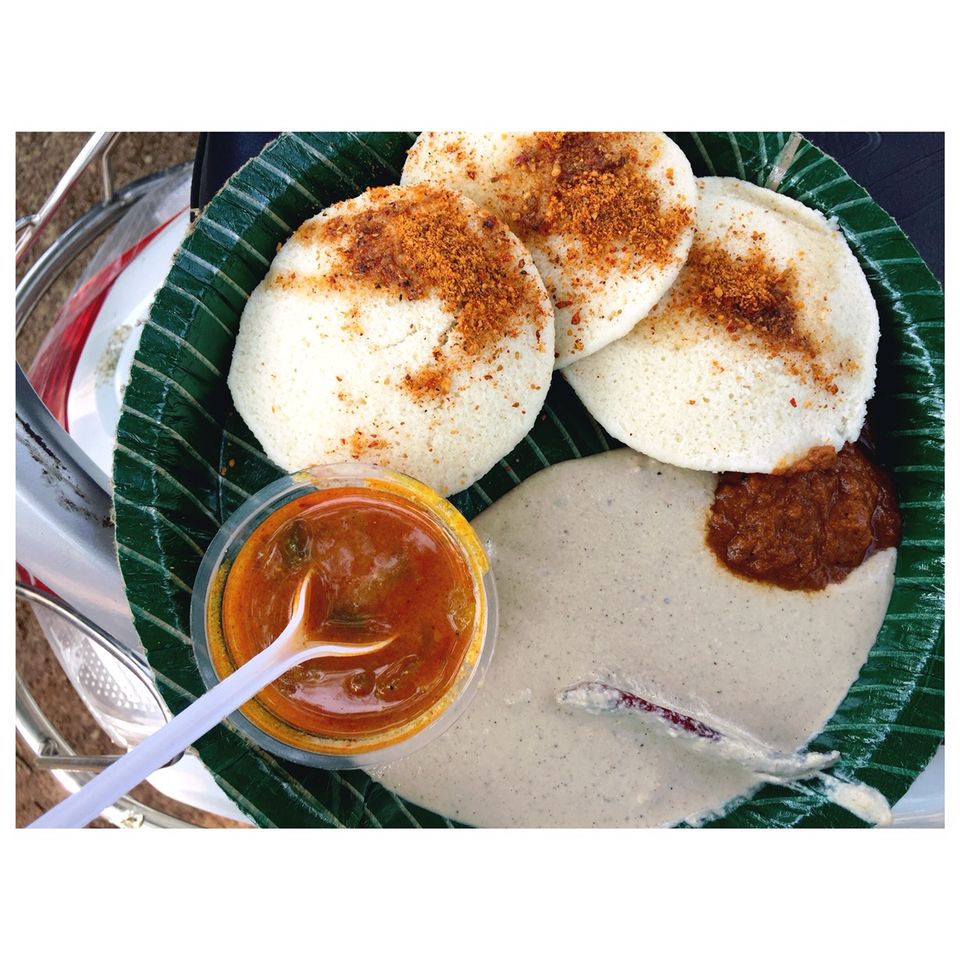 It became a part of me to eat daily among these only for my breakfast as I love south Indian food.
Day 3: we went to Ramoji film city which is 50 kms away from city, so only private vehicle can go or hire a taxi for going it.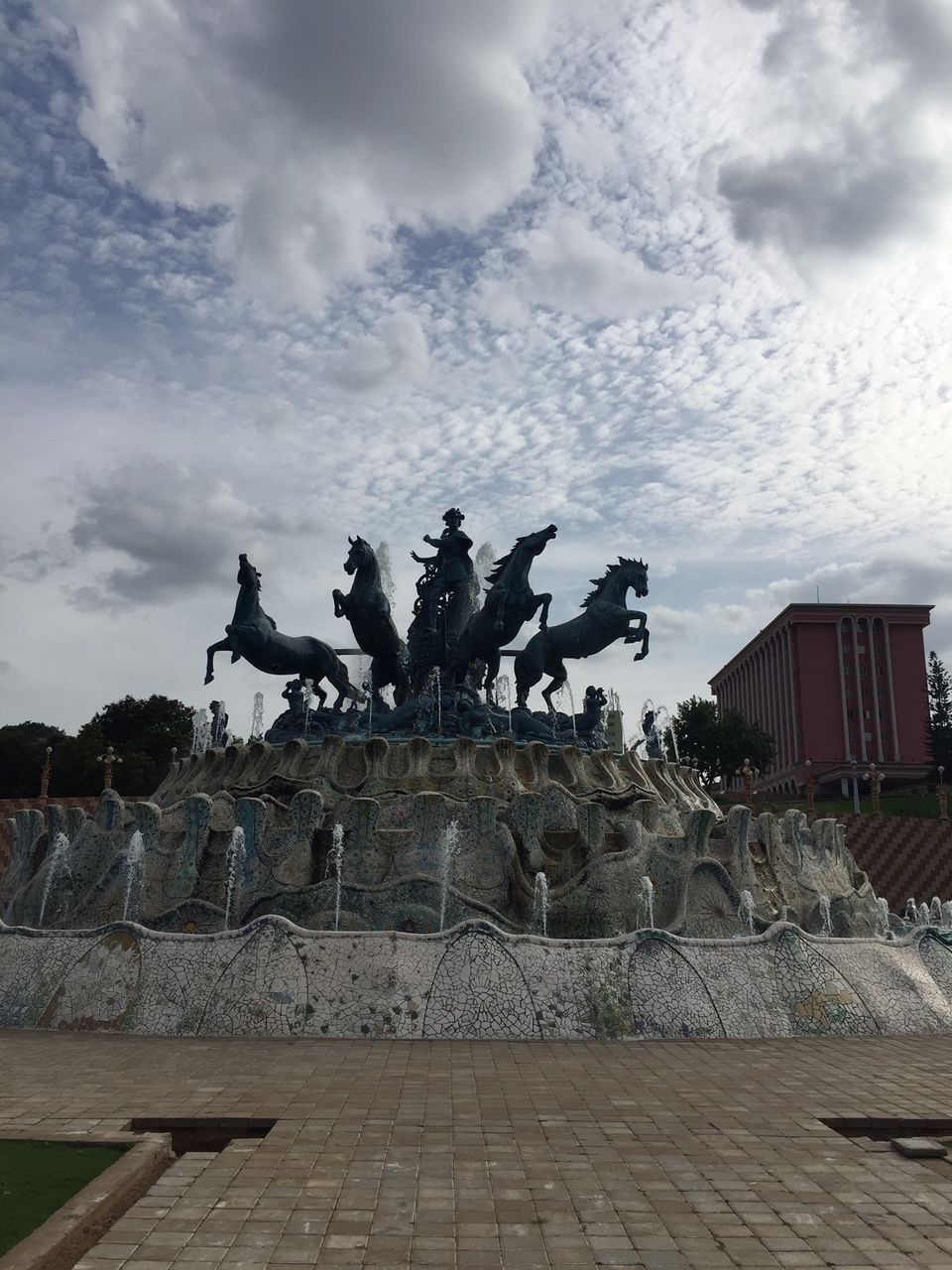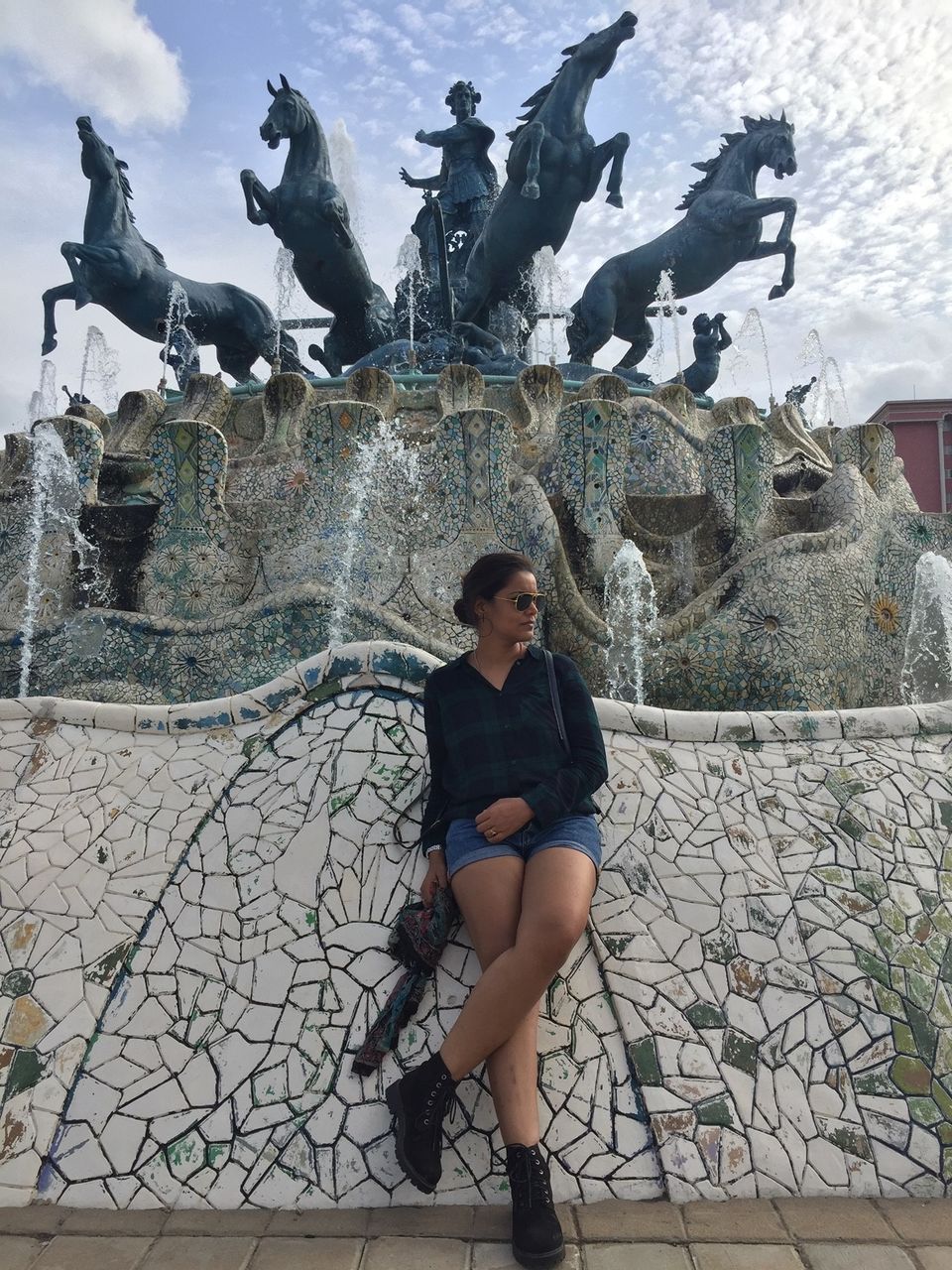 If you are taking the local buses then they consume really large time s avoid them. Though it is wonderful place to enjoy Bollywood stuff, but I am not filmy person so I didn't like it much.
It is especially meant for kids and family people for picnic stuff.
PS: entry ticket is of 1200 rupees and for DSLR only Len of 50 mm allowed that too with charge, so avoid carrying bigger lens.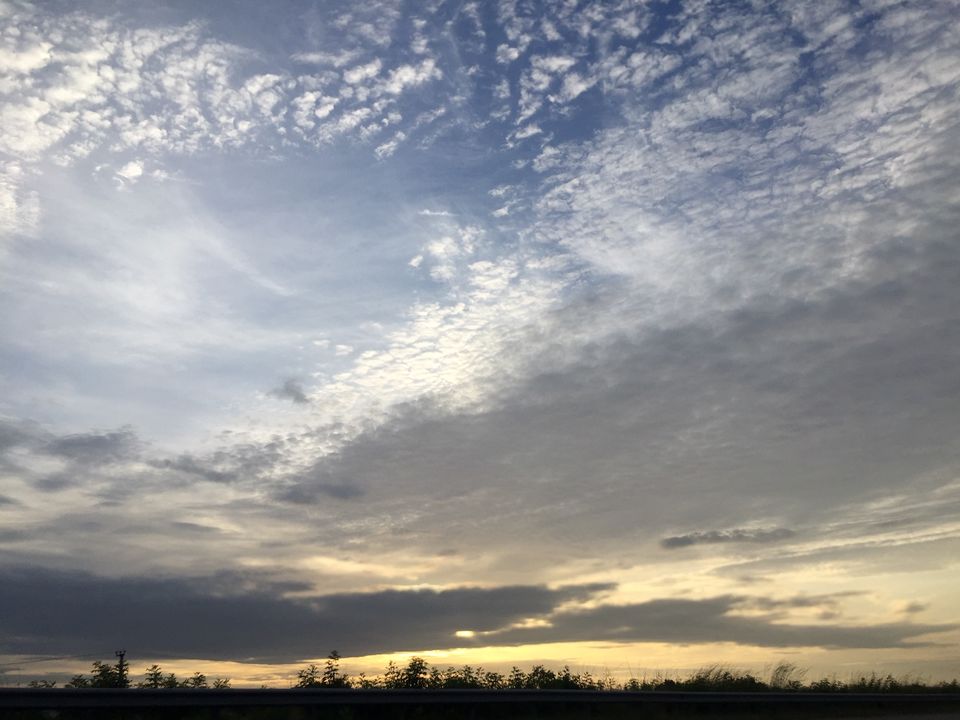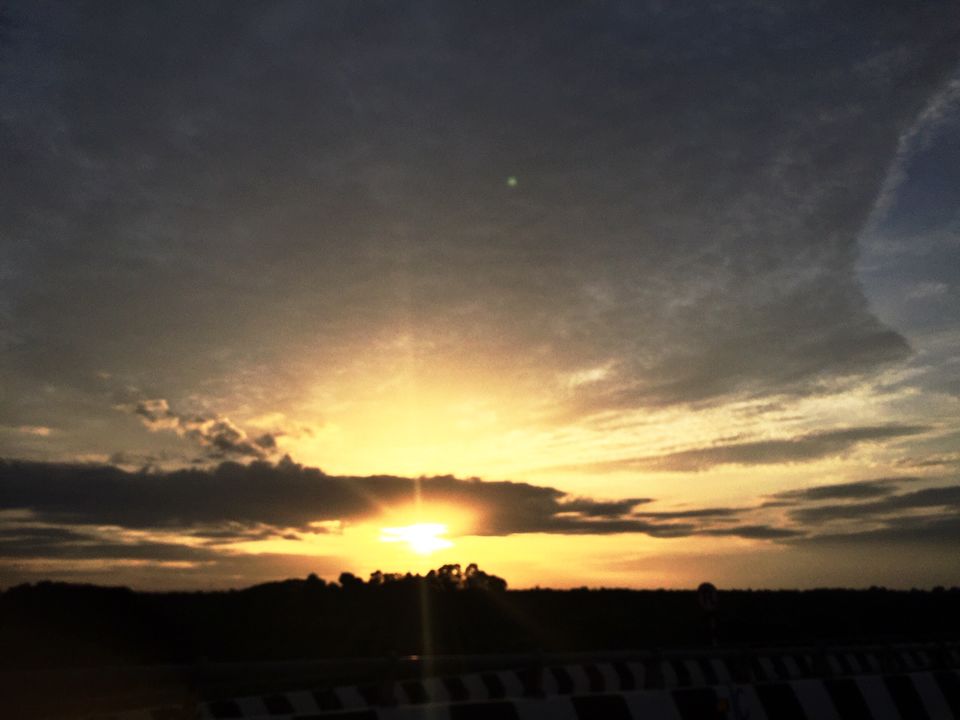 While returning we got to get the glimpse of lovely sunset, followed by it went to try all time famous Biryani of Hyderabad.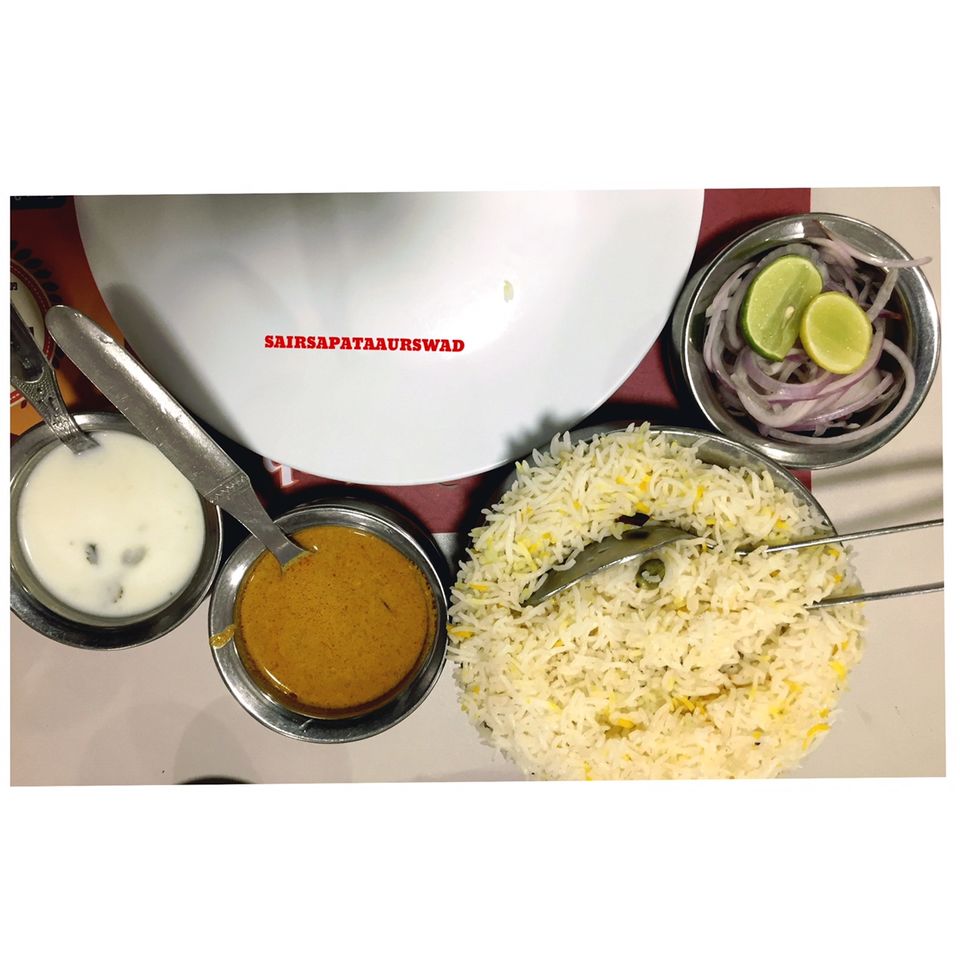 "PARADISE BIRYANI" oldest hub of Biryani is in Secunderabad so give it a try there only if you are a first timer.
Day 4: next day we went to hop around the city, firstly we went to Jungoor Basthi, Dhoolpet, where all the Ganpati idols are made for Puja.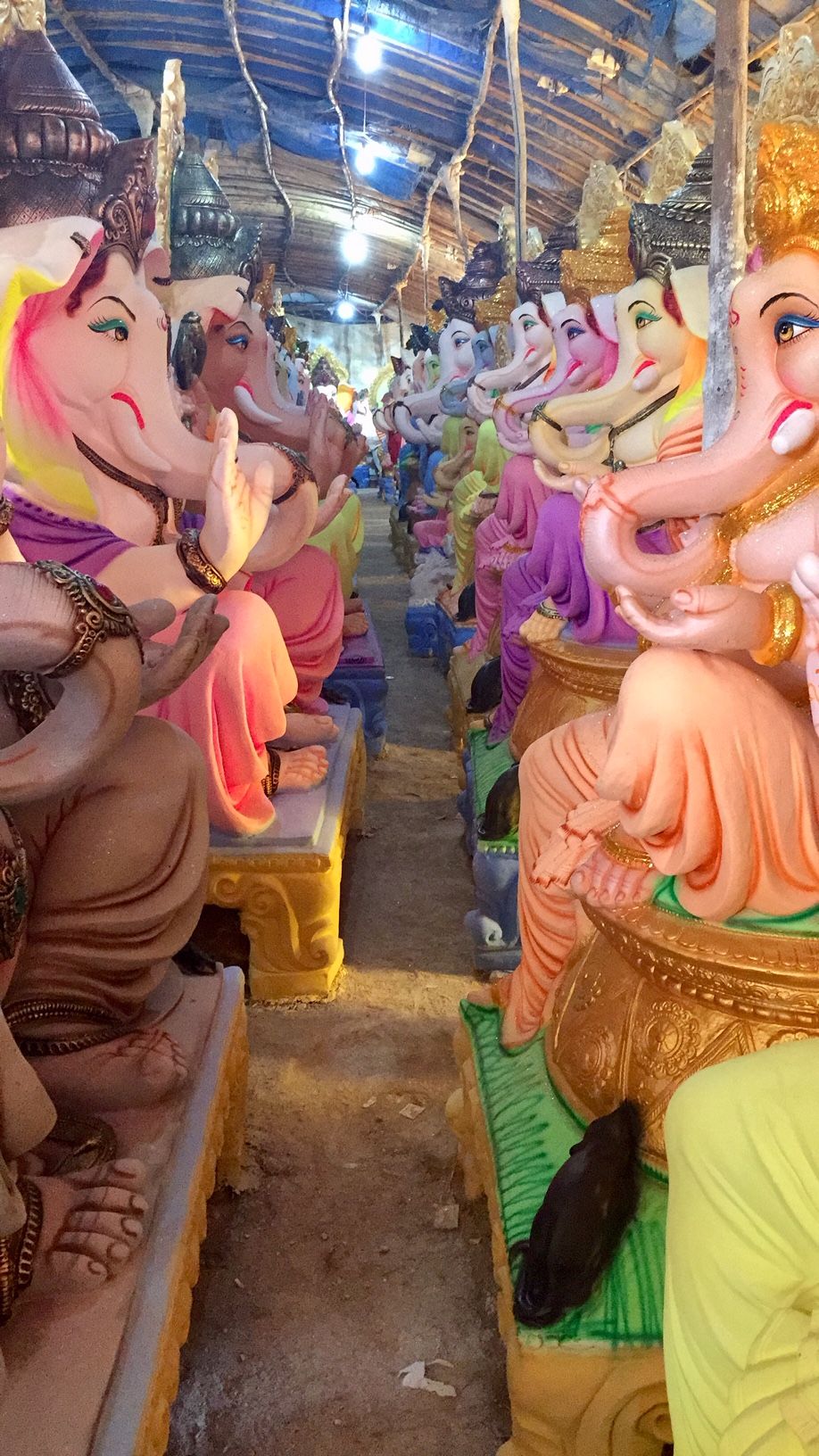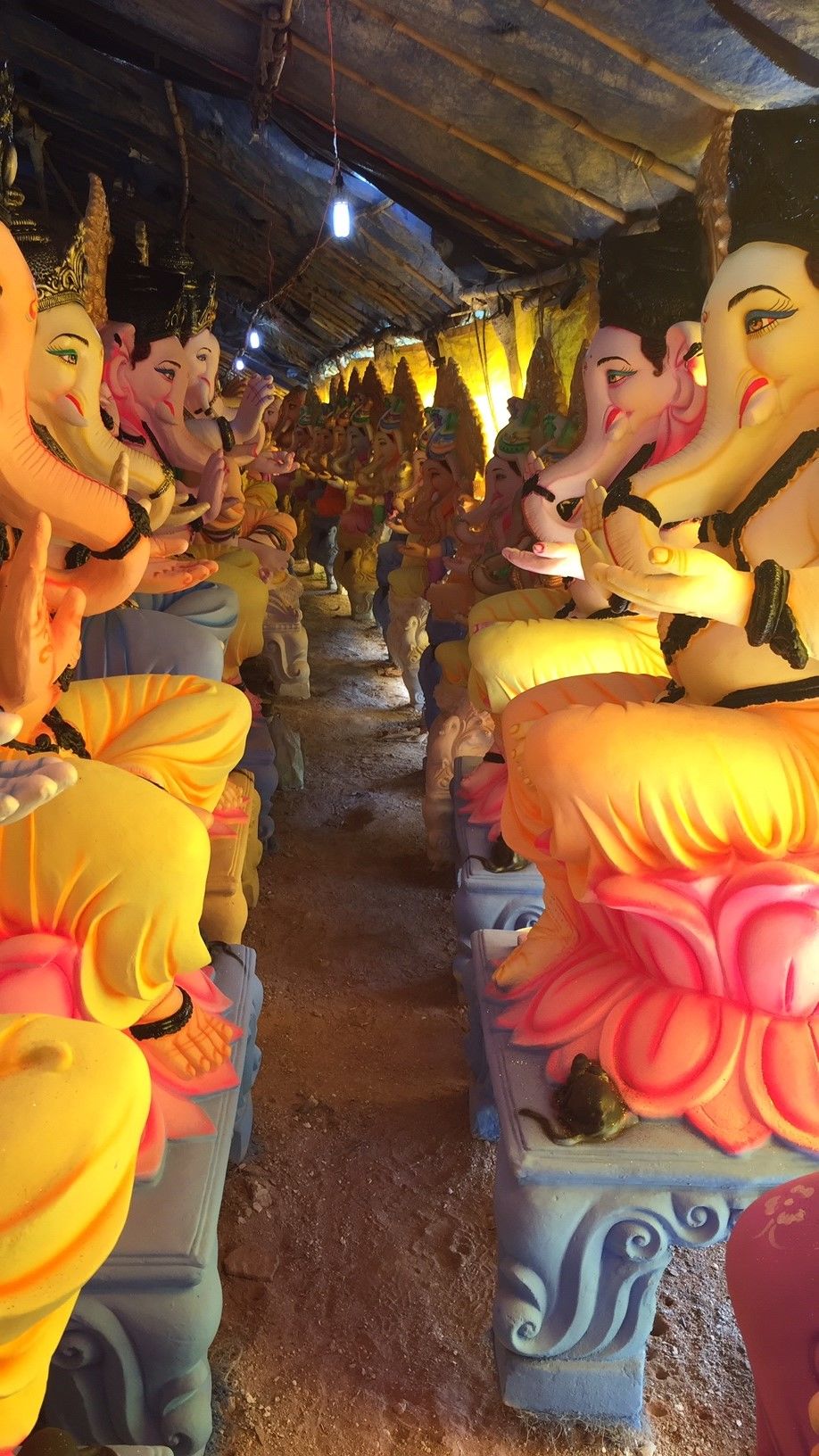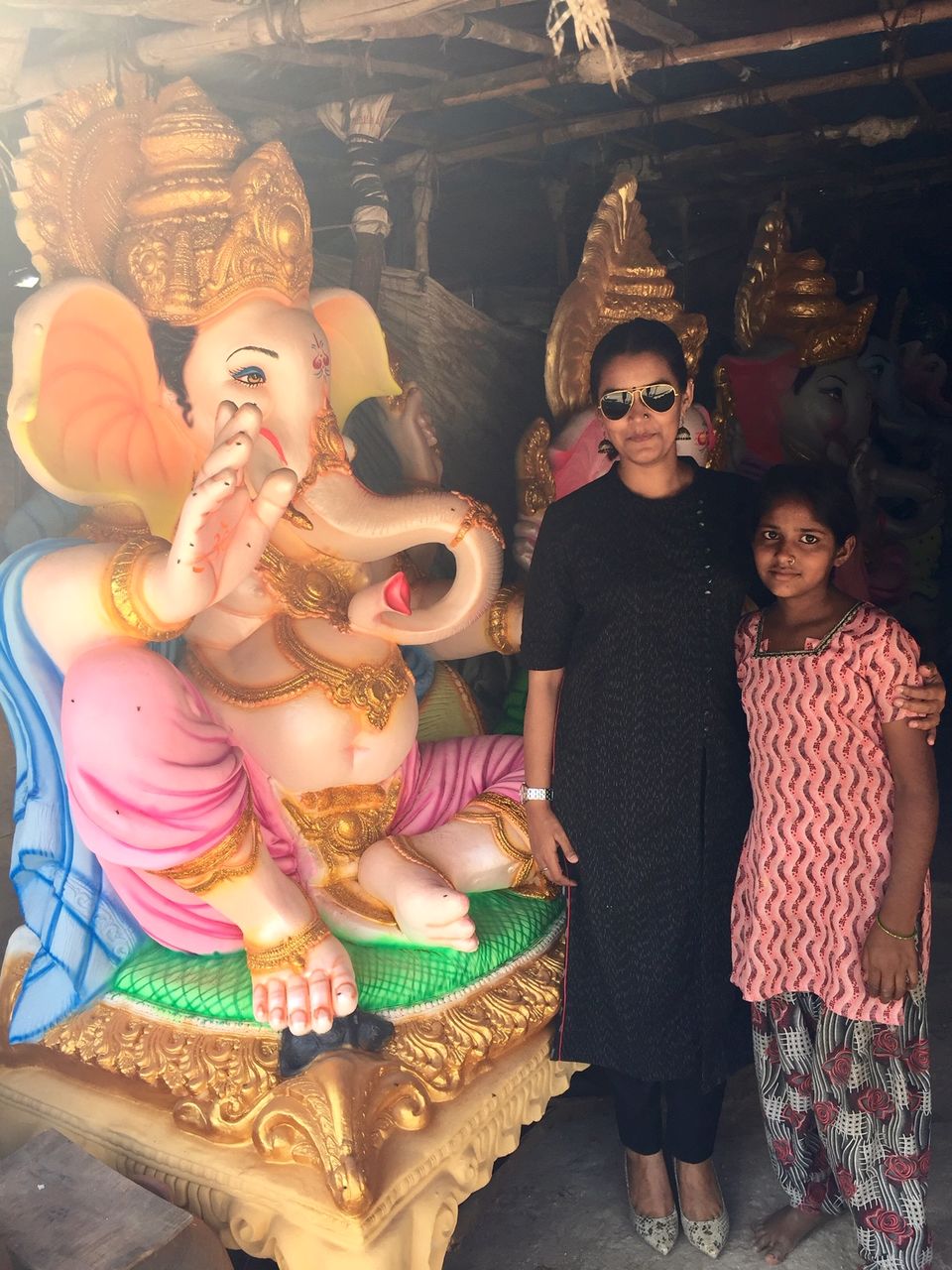 Clicked various pictures of different types of Ganpati, could not collect much out there as idols were almost ready for Puja.
Then went to Pearl market for buying Pearls for my Mother in Old Hyderabad, then was the time for Charminar at night because day time it's too crowdy.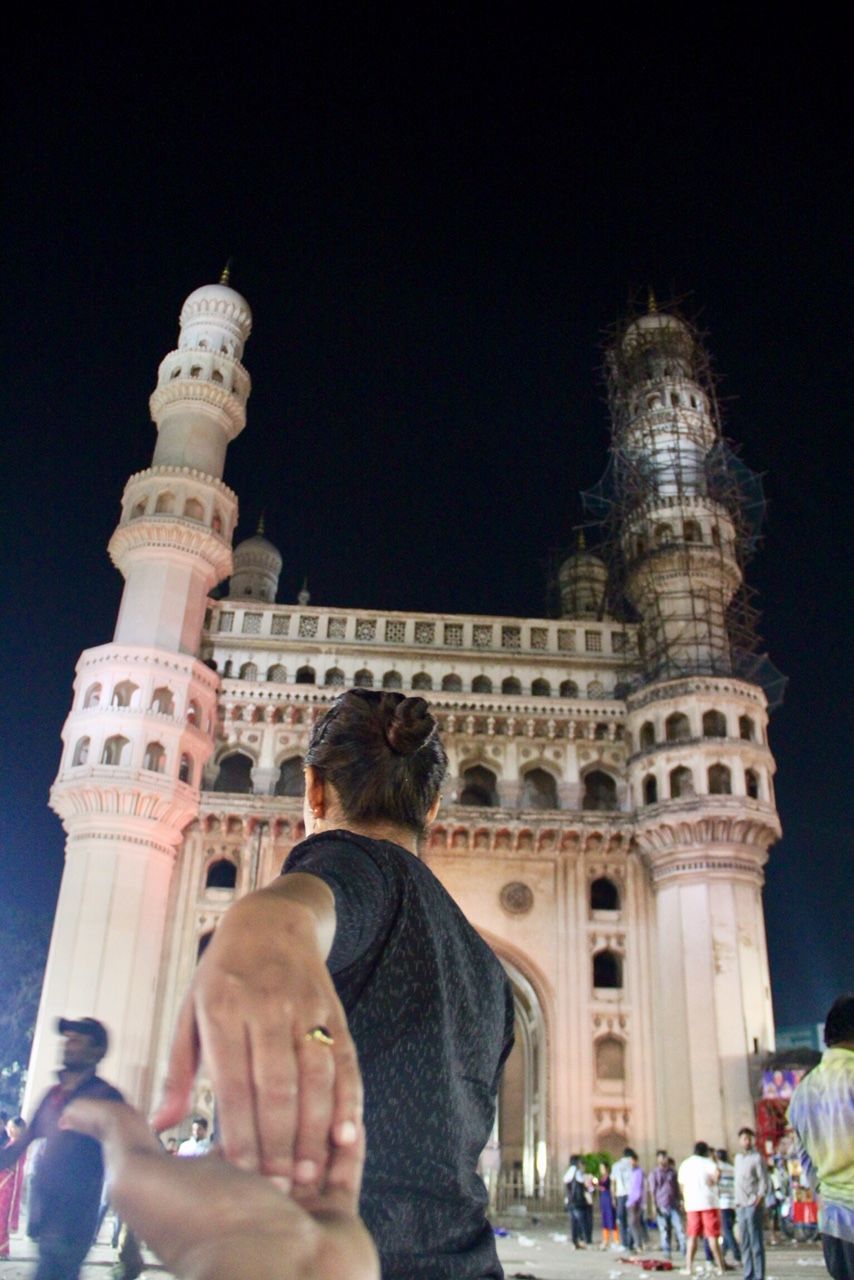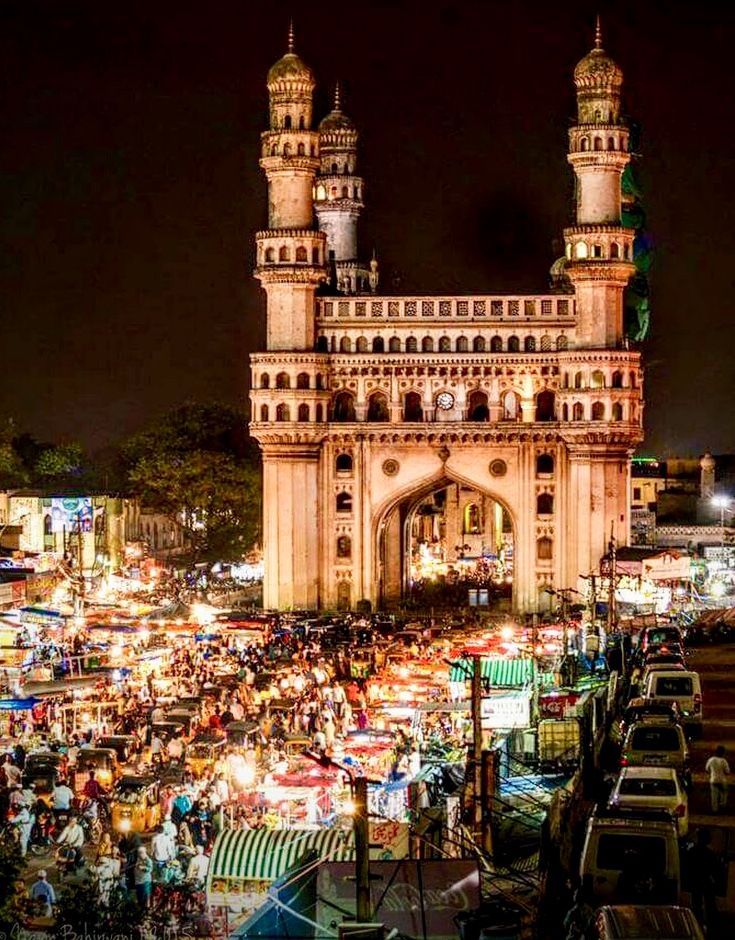 Believe me night is the best time to visit that area.
Day 5: I simply relaxed at my hotel, shopped from famous Karachi bakery and then had my flight to go.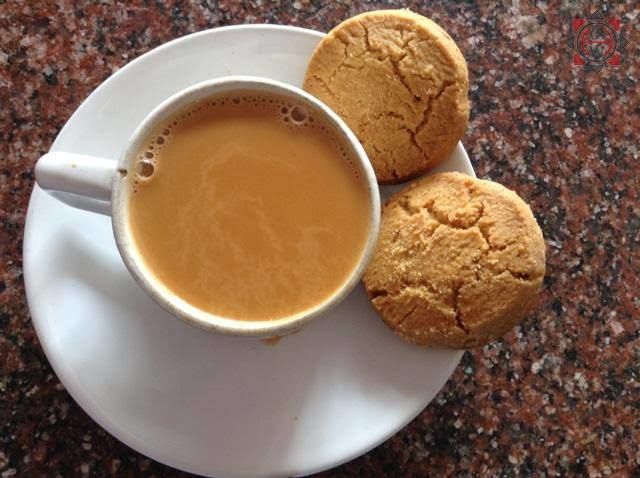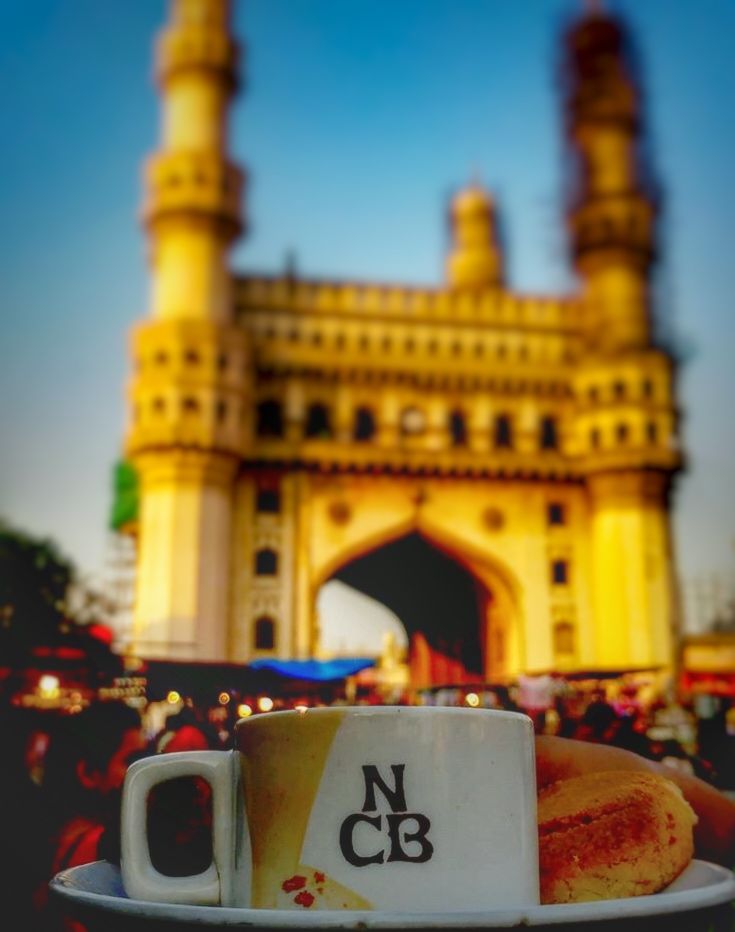 I would say if you are looking to switch your city, opt for this place…especially the IT people.
New Hyderabad is something upcoming and places like jubilee hills, banjara hills are much happening with new cafes and pubs for weekend masti.
Gachiwoli and Hi-tech city are best places to stay if you are visiting this city for work, fun or leisure.
Do give a try to Irani tea, it is must try.
Note:
• Best season August to November
• If not Bollywood fan, don't visit Ramoji film city
• Do try Hard Rock café in Jubilee hills
• Karachi bakery is must.
• Do try bangles near charminar.
Follow:
Instagram: https://www.instagram.com/kapoor_suru/
Facebook: https://m.facebook.com/surbhi.kapoor.754?ref=bookmarks
Frequent searches leading to this page:-
where are the nizams now, nizam of hyderabad flag, nizam of hyderabad palace, 2 days trip near Hyderabad, nizam area, famous forts in telangana