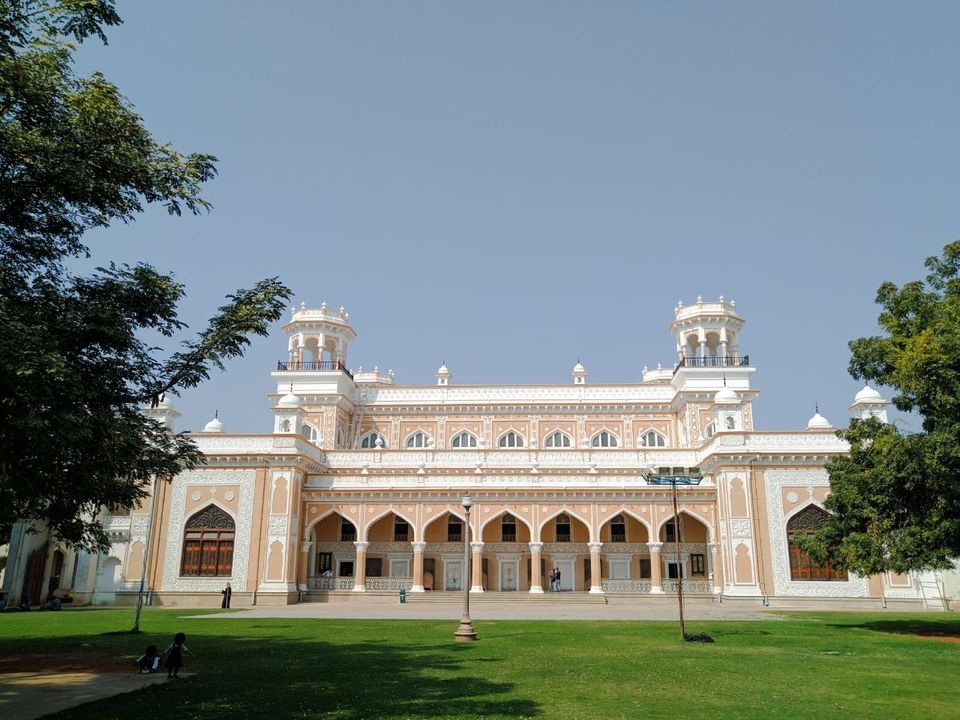 Grandeur of rulers, glory of its past, glimpse of their enigmatic way of living, are still alive in the form of palaces like Chowmahalla Palace, a place worth visiting when on a Hyderabad tour.
The literal meaning of this place is "Four Palaces" with "Chow" means four in Urdu and "Mahalat" which is the plural of "Mahalel" meaning palaces. Chowmahalla palace is said to resemble Shah Palace of Tehran in Iran.
One can reach the palace by hiring a cab. Buses are also available frequently to Charminar which is situated approximately 750m from Chowmahalla palace. One can come by mmts and get down at dabirpura and then hire an auto to the palace.
Entry fee is 50 for adults and 50 for taking photos in mobile or still camera. Dslr, slr are not allowed.
Time to cover is 3-4 hours.
A huge water fountain in front of the palace, with artistically carved pillars is the first thing to offer a peek into the architectural excellence of this Chowmahalla palace.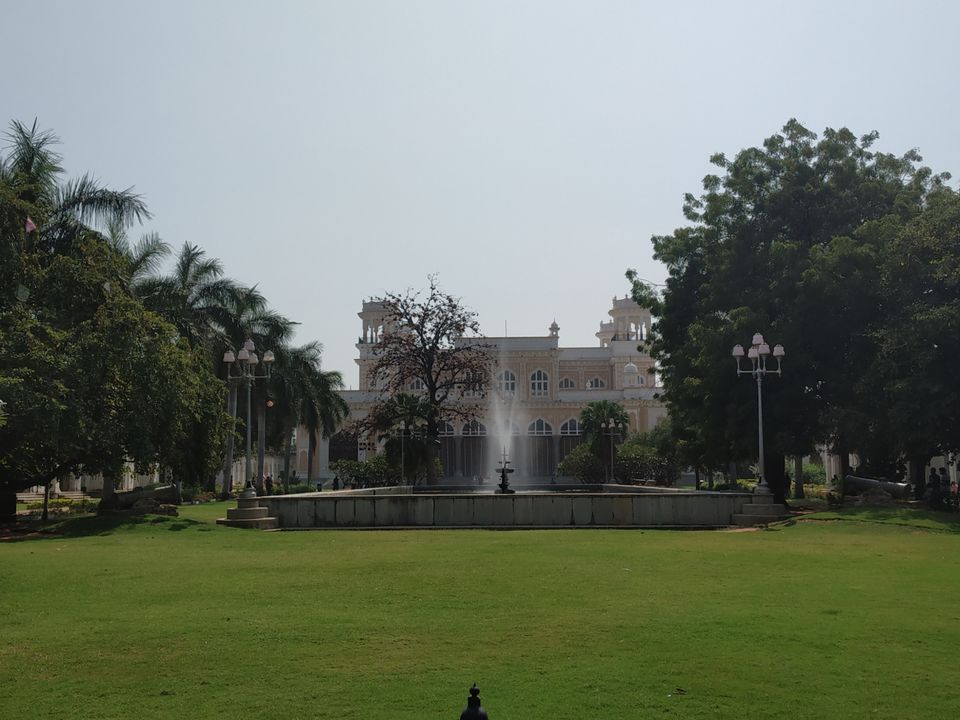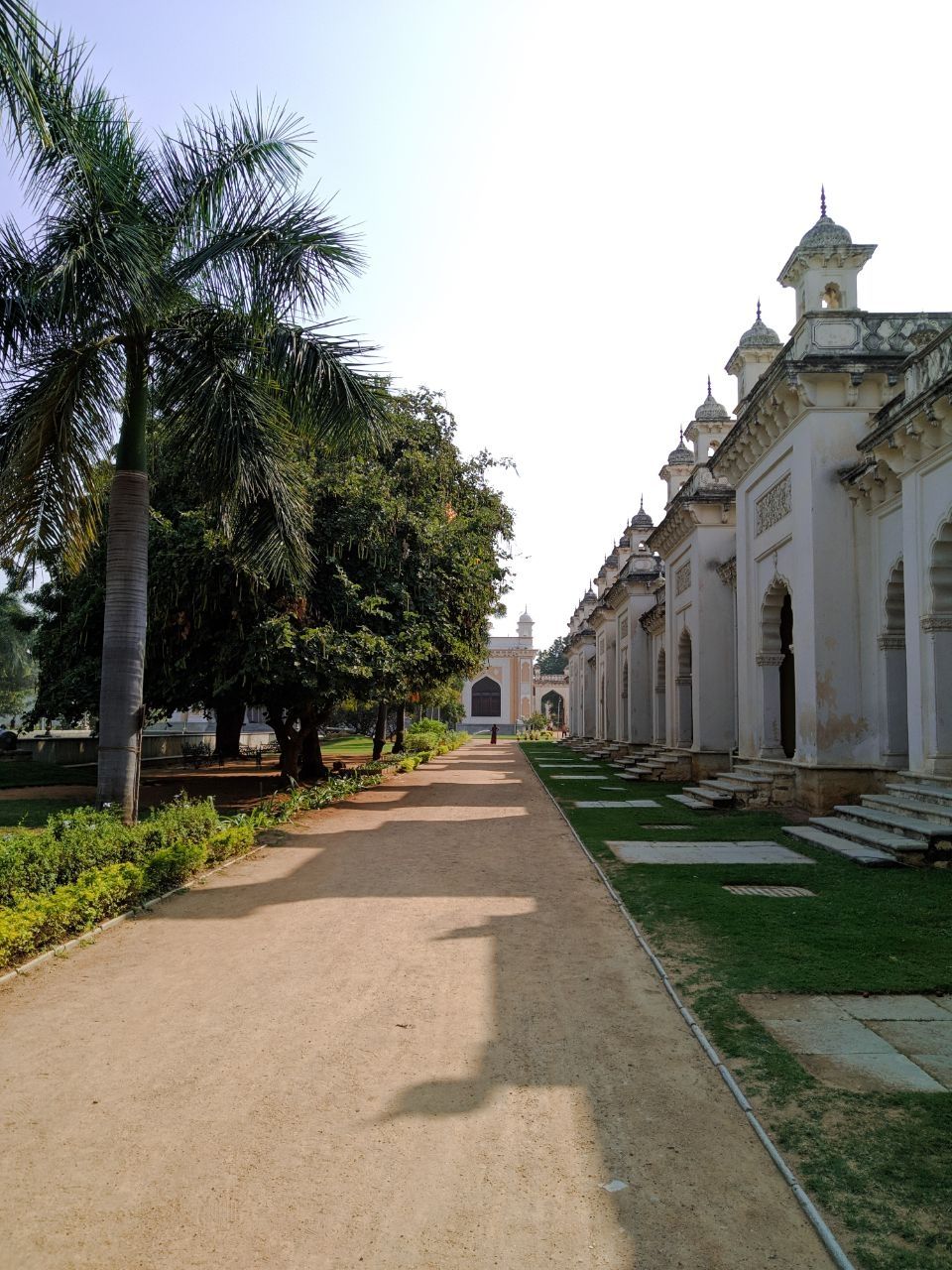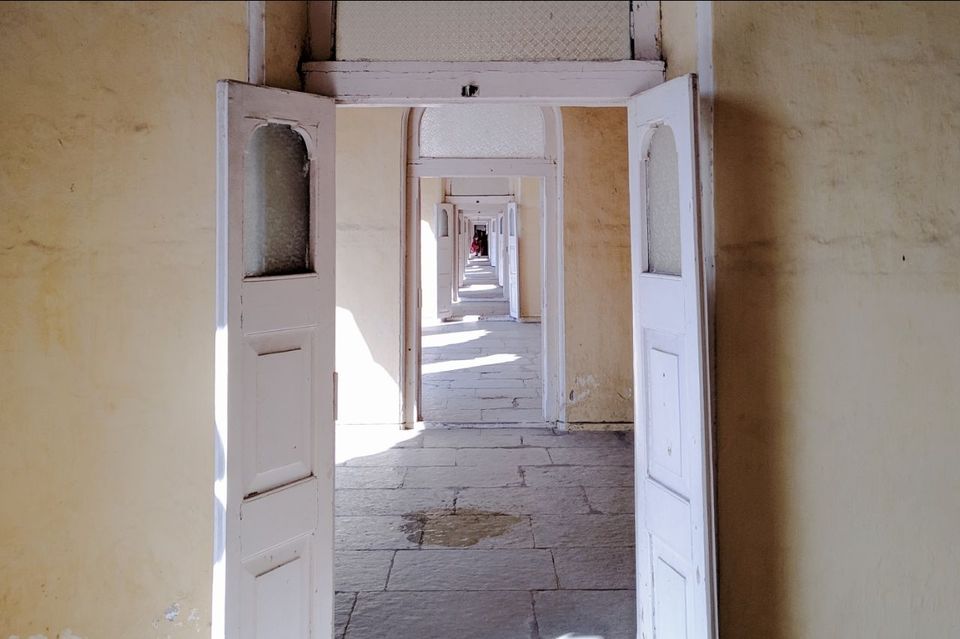 Moving forward, one can find mesmerising palaces with intricate carvings on the walls and ceilings of the palace. Glass chandeliers with different designs in each Mahal are also not to be missed.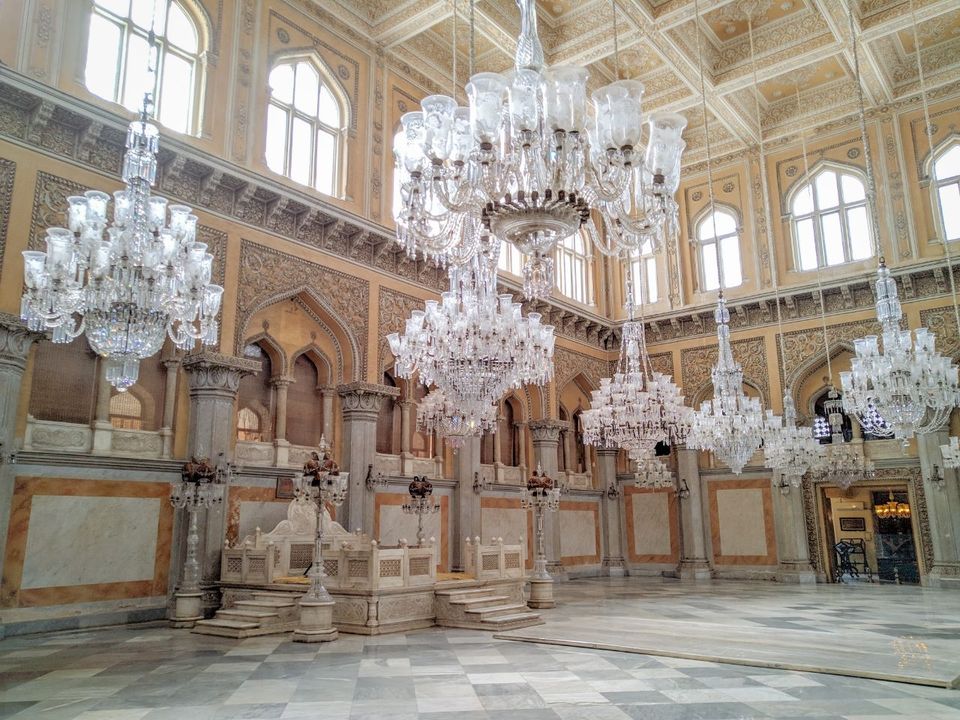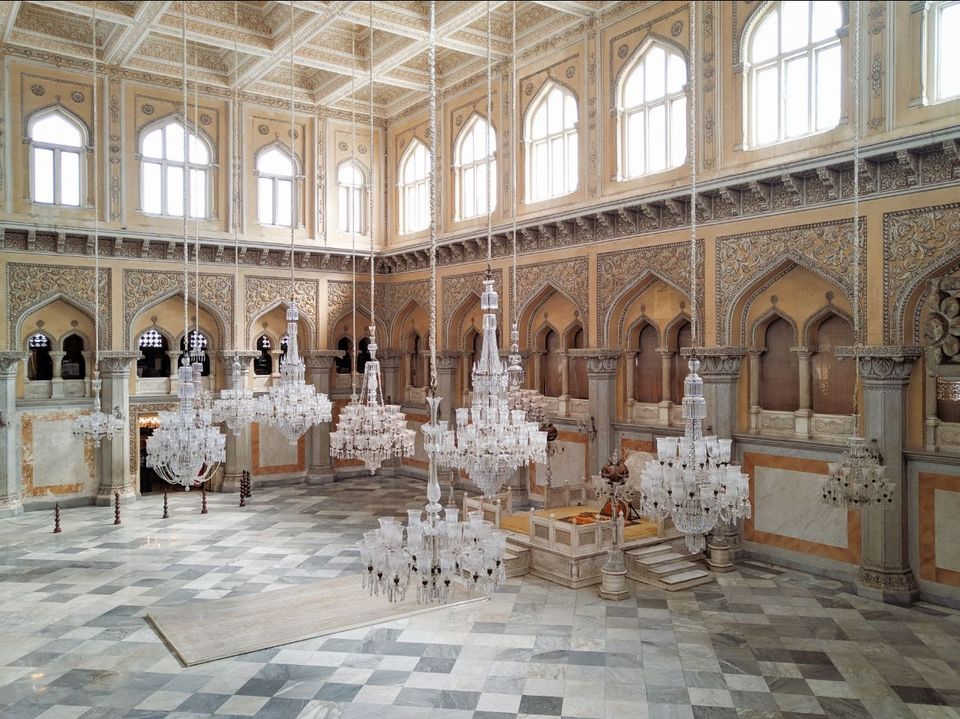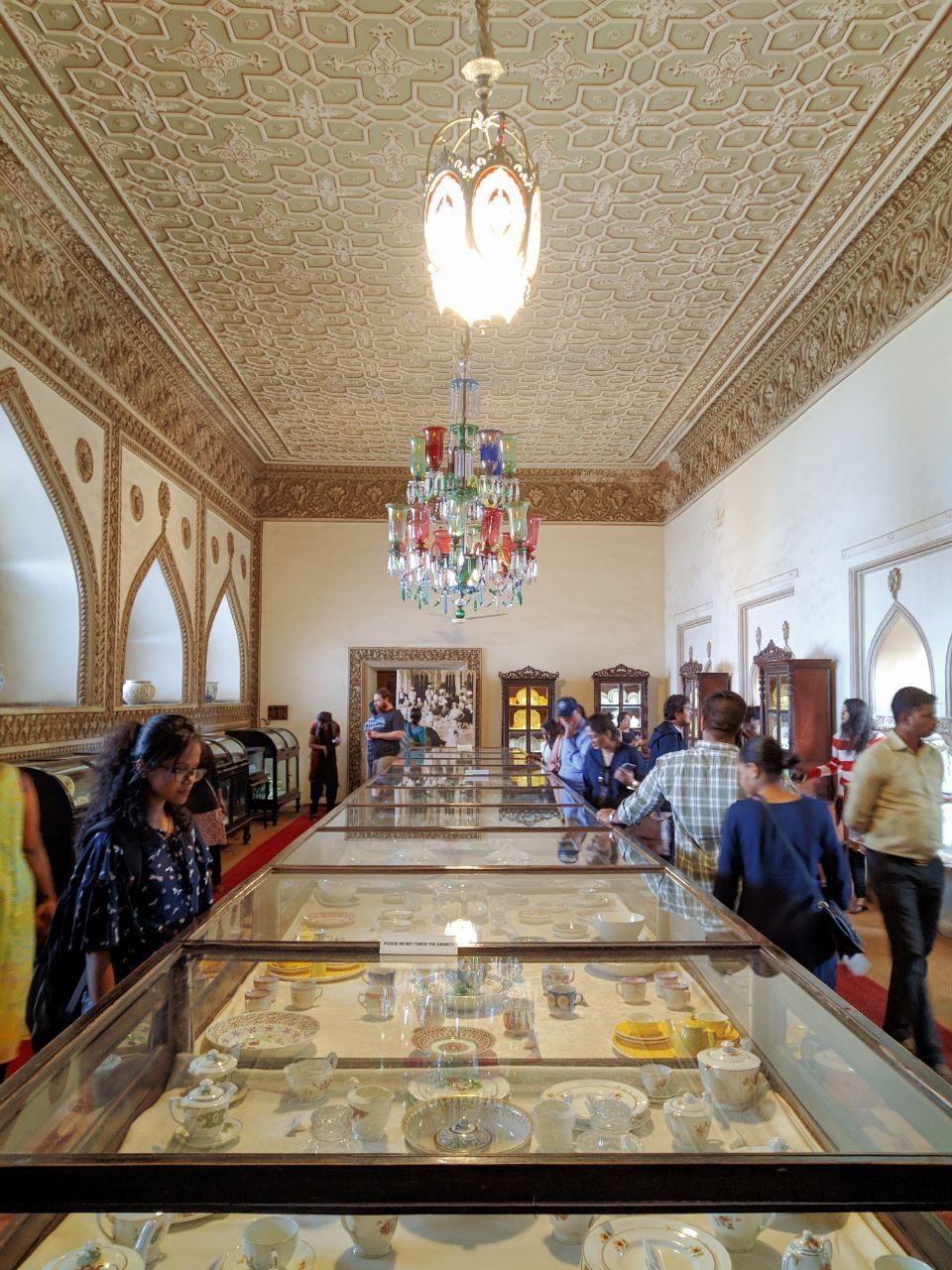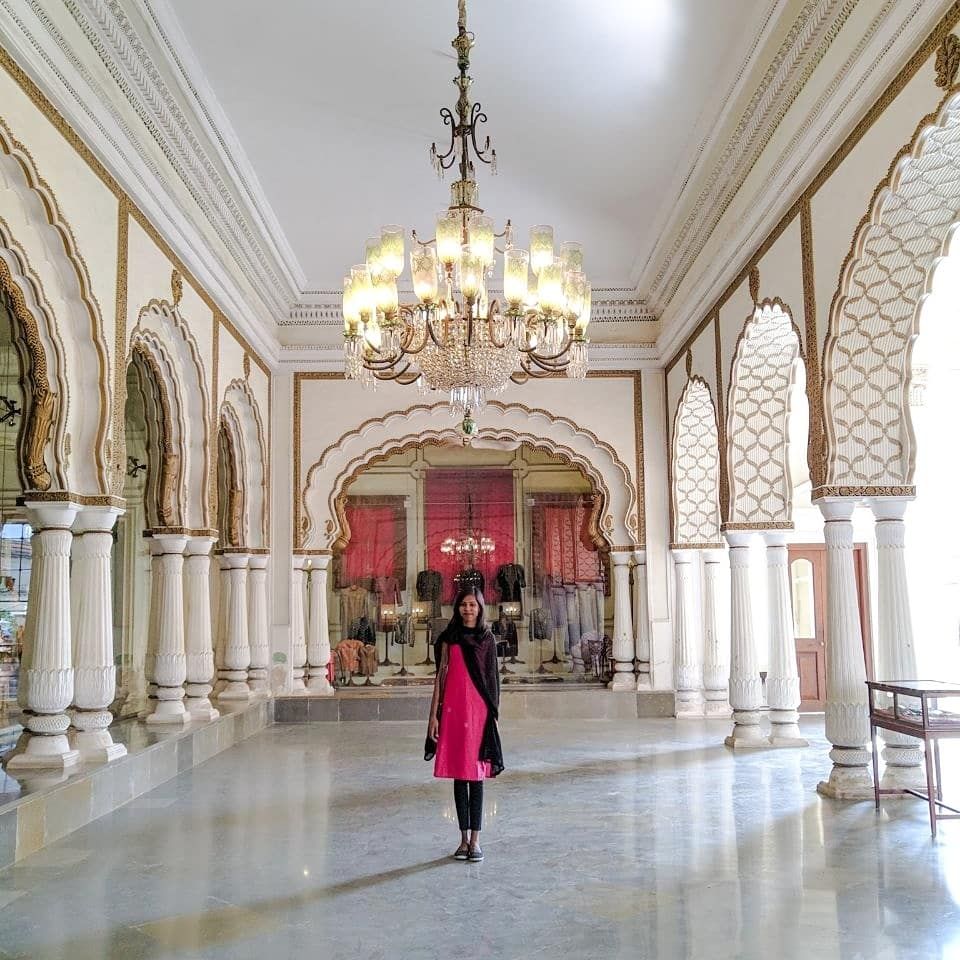 There are various galleries displaying crockery, clothes, furnitures, stamps, coins, weapons, pictures, etc from the Nizam era. There is also a gallery that displays various kinds of Quaran like hand written, etc.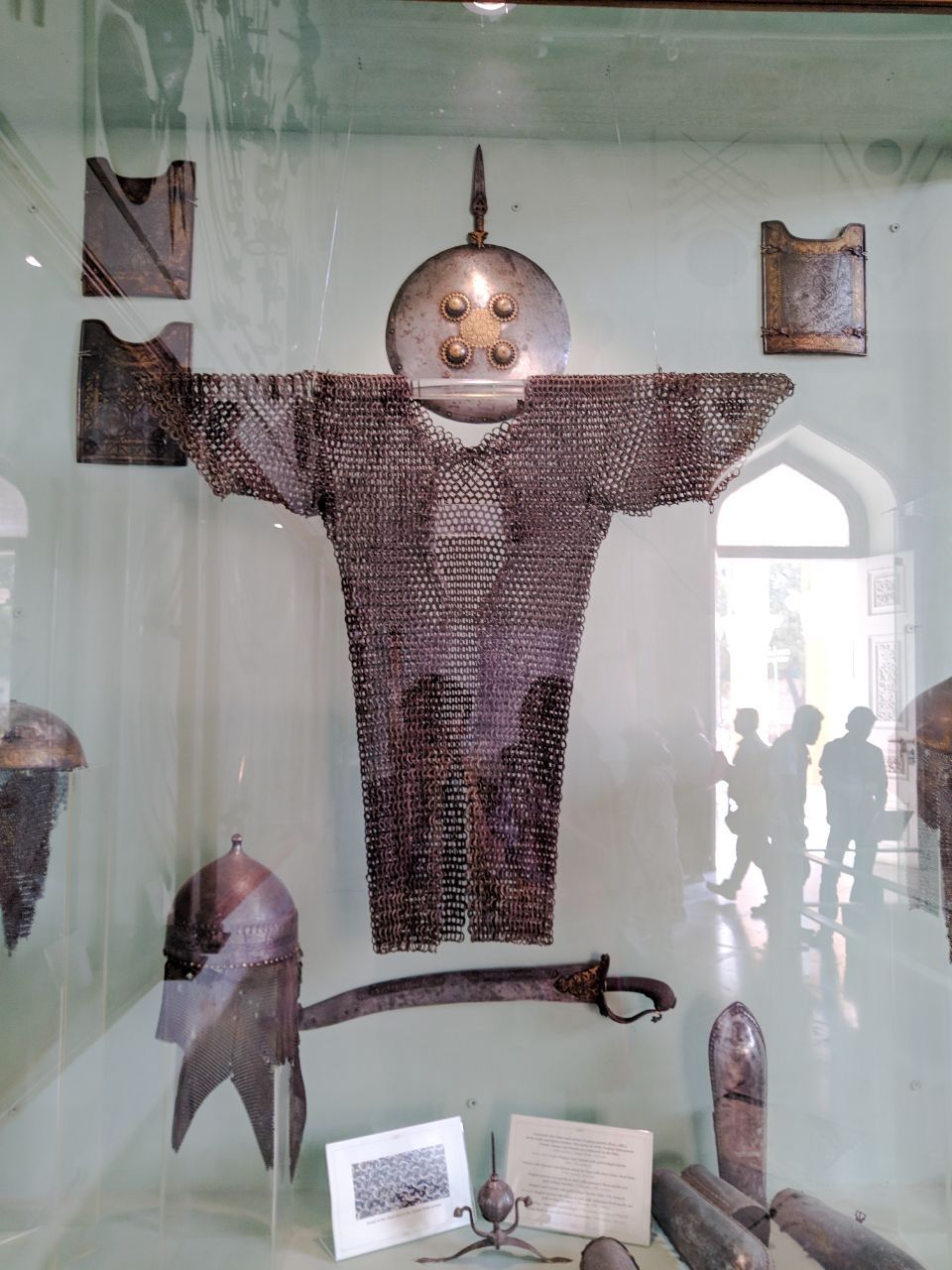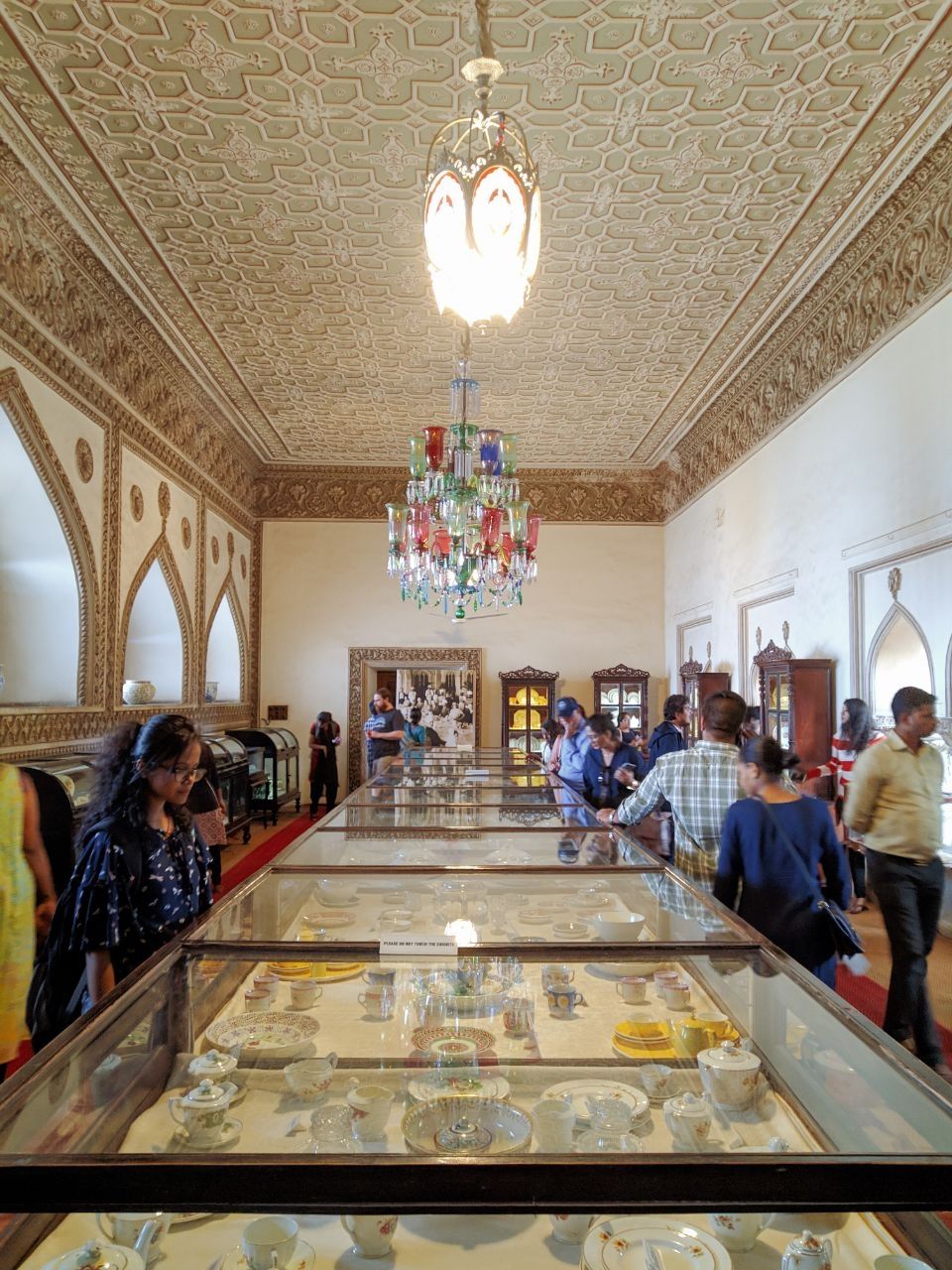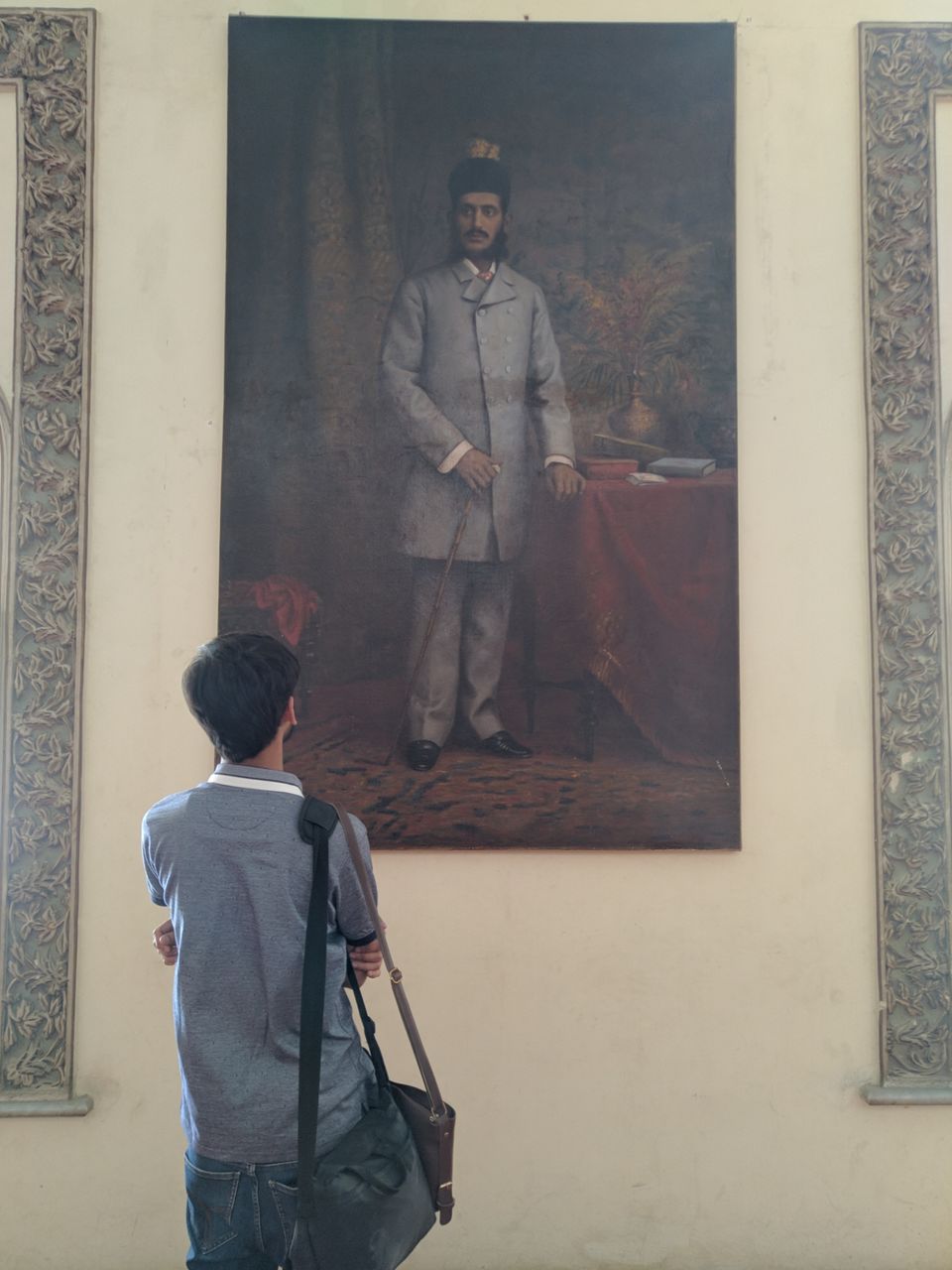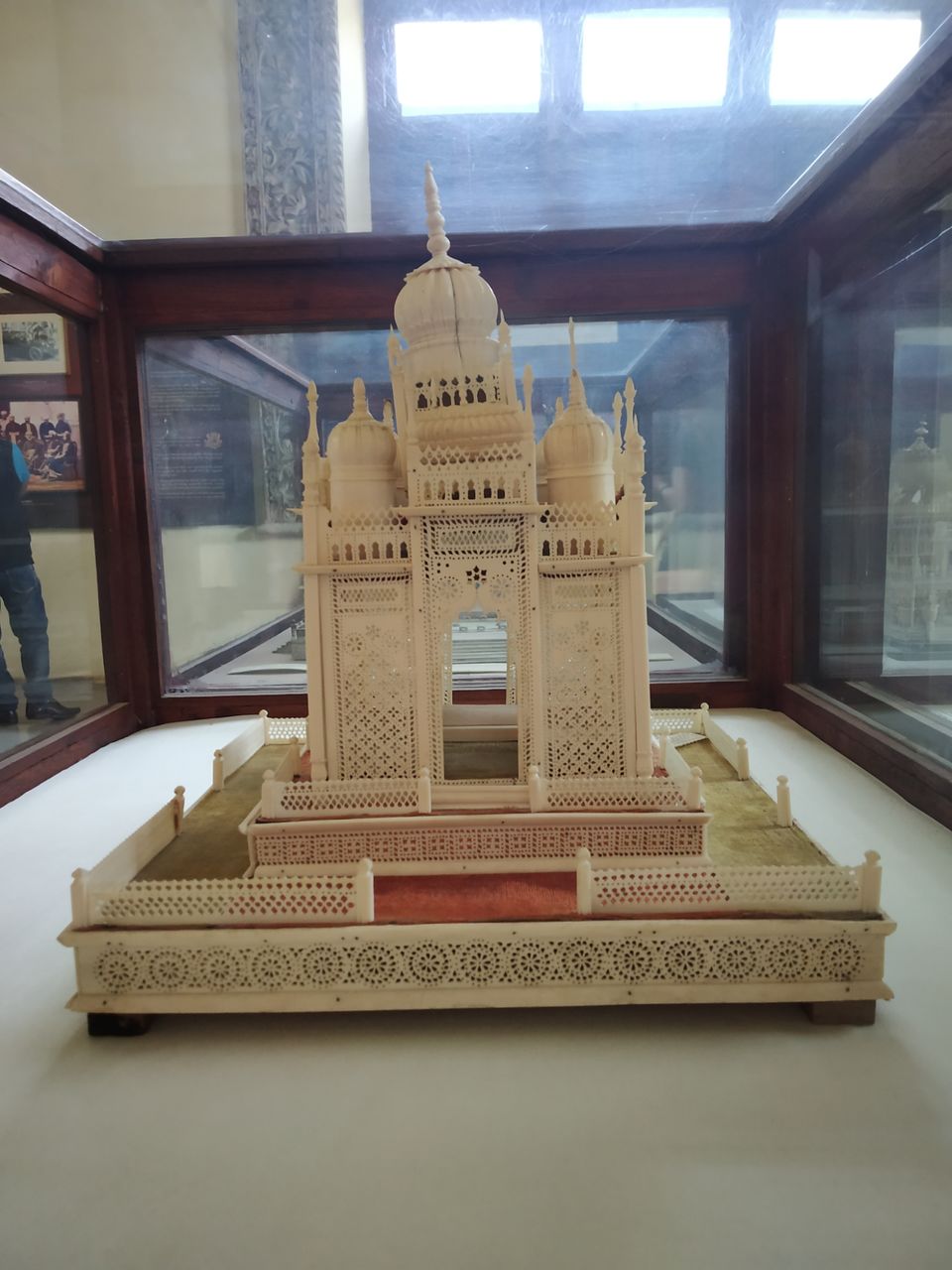 Vintage car and Buggee display is another major attraction of Chowmahalla Palace.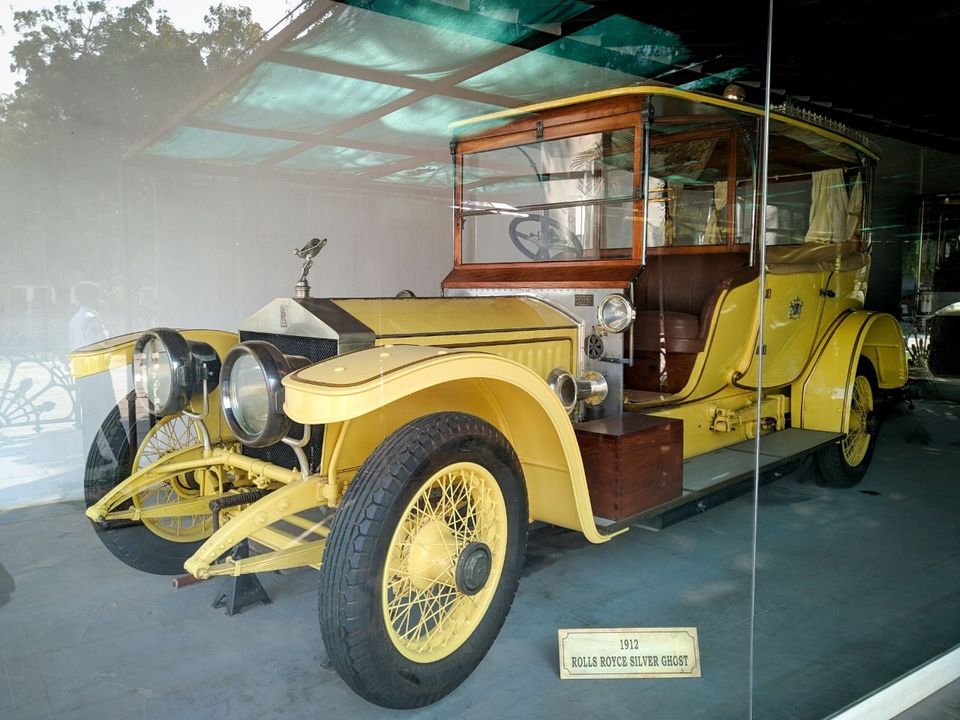 Then there is Afsal Mahal where we can see the hall of the palace which is maintained as it is. It shows us the luxury of the Nizam lifestyle. Entry is not allowed but we can see it inside through the glass doors.
Another thing which was interesting to me was that we can actually dress up as king and queen and take photos in a photobooth located at the begining of the palace.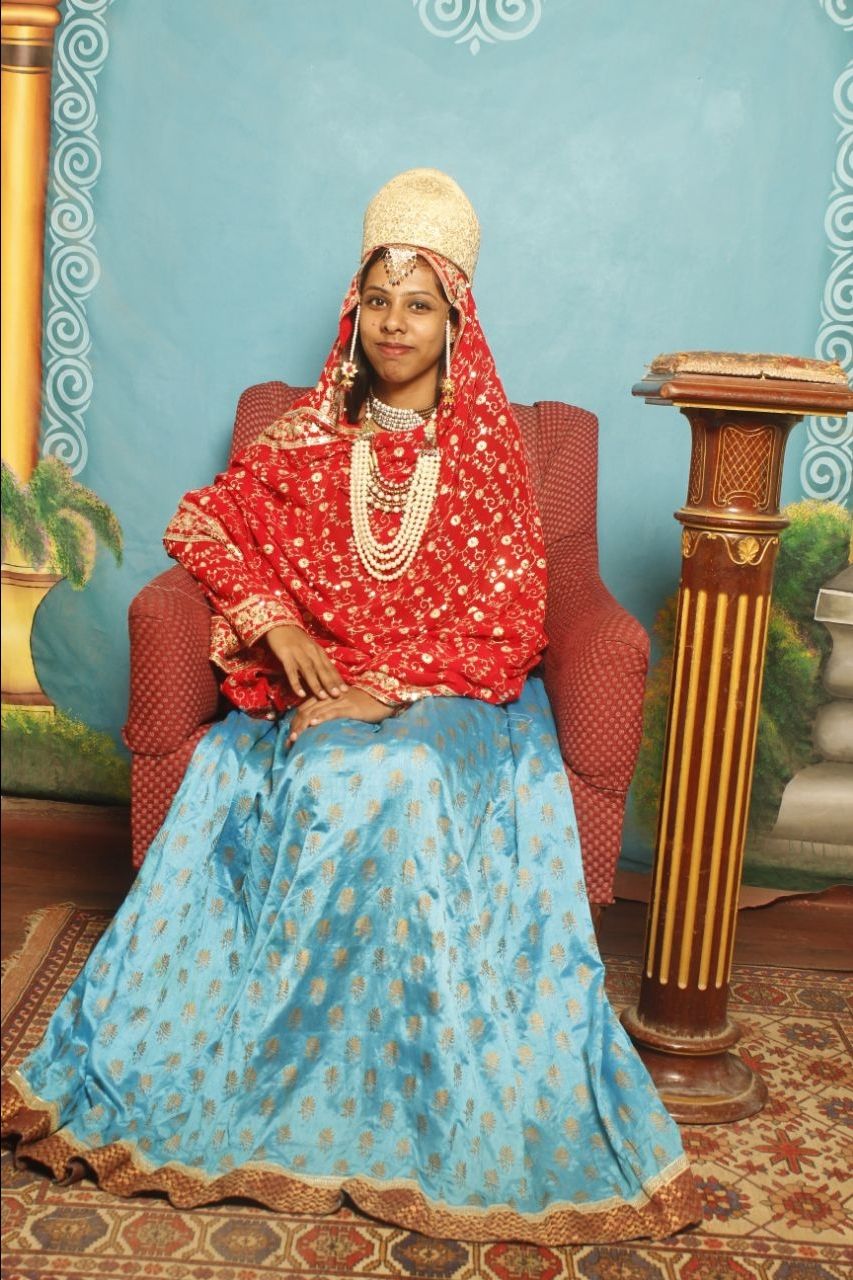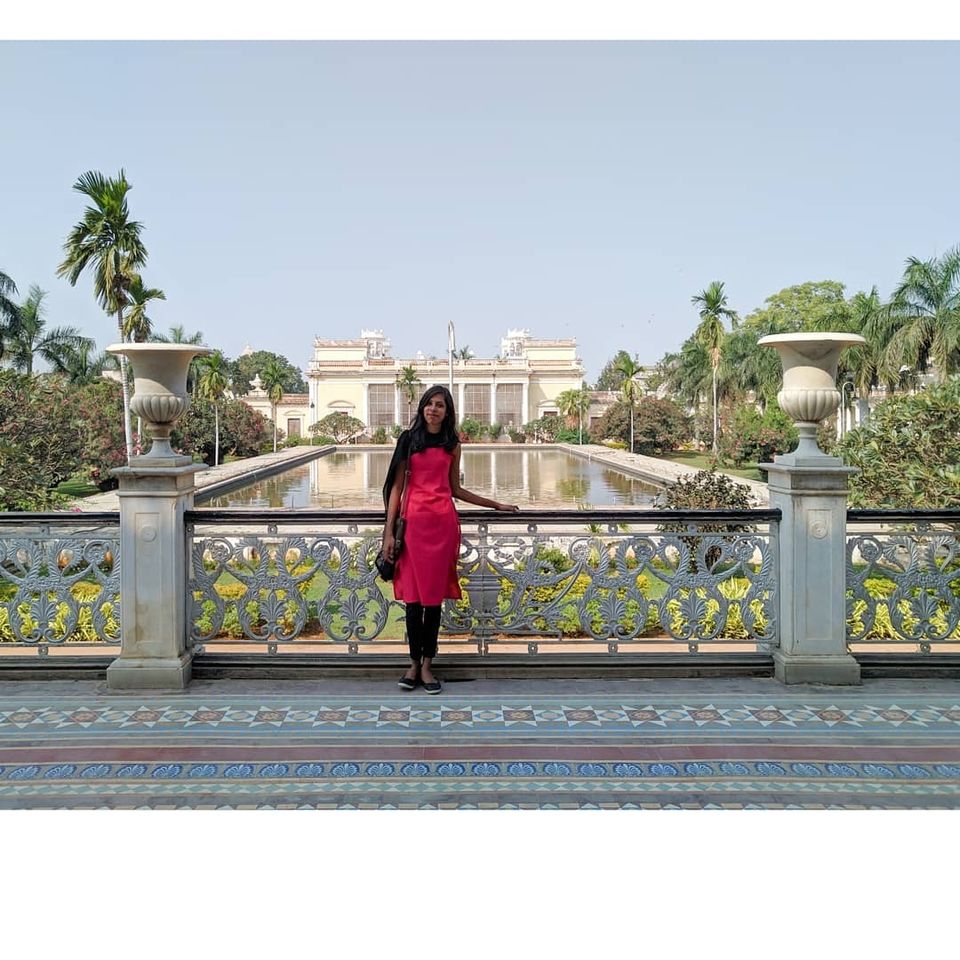 Ay further queries and I would love to answer :)