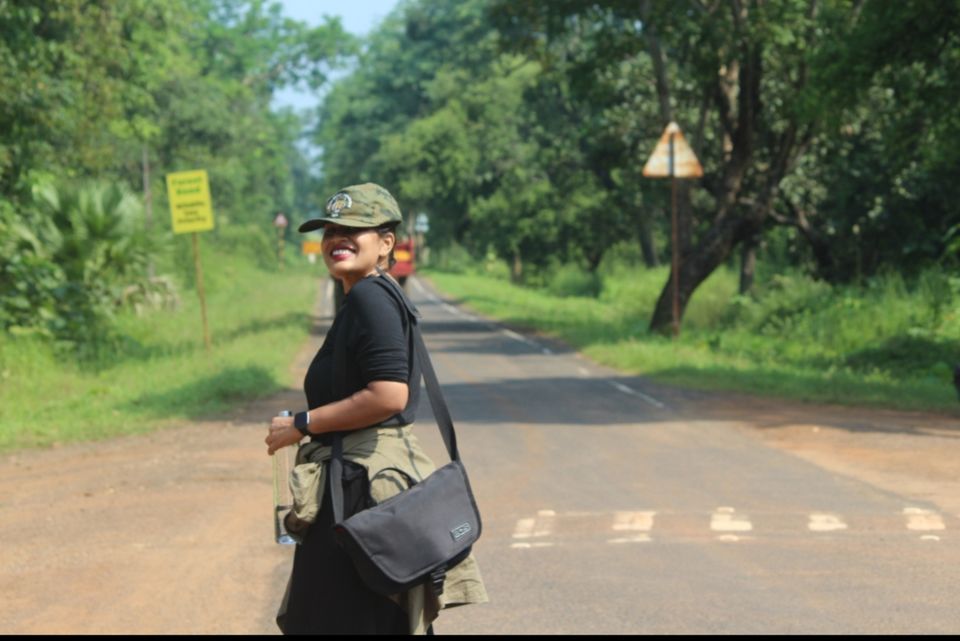 Well, I always loved wildlife and since spotting tigers these days is a big deal because of the fast extinction in our country the urge to spot tigers our National Animal has increased widely these days.
However spotting tigers for me is not about the fact that it's rare but because the love for seeing them from a distance is a feeling that cannot be expressed.
From Hyderabad we travelled by road till Maharashtra where Tadoba National Reserve is located that is 457kms far. The journey was quite a good one you can view some waterfalls on the way ( Kuntala Waterfalls ) which are so pleasant to watch.
We reached Tadoba and then there is going to be checking to enter the forest area and then they allow us to enter the Forest zone , our stay was recommended by my friend that is Tadoba Home stay which is 10 km from the entrance of the Forest zone and has a beautiful lake as view . The welcome was great with lemon water and some refreshments , our room was great too .
The owner of the Homestay had booked two safari for us for two days and the cost of the safari was Rs 1000/- per person .
Trust me the ride was just amazinggggg , on day 1 we tried a lot to spot the tiger but no luck we couldn't find any however we saw beautiful deers along the way .
On day 2 we had a safari booked for us we were all geared up to spot the tiger and yes yes we did from far , the tiger just had a kill and was sitting by the trees and we completely stayed put so that any noise from our end would rage the tiger. The sight was for about 20 mins then we moved on. Lucky that we spotted one and finally going back to the room to have lunch and chill.
The main tiger of tadoba is named Maya and it has two cubs that can be spotted during The months of March- May as the summer climate compels them to come by the lake to drink water.
Finally we had a lucky day.
How many days are required to cover Tadoba National Reserve - 2 days are enough & 2 safaris are enough to be lucky
The food during our stay was just amazing and the hospitality was great
Accommodation : Tadoba Homestay
Price for two days including safari and food - 15 k for 4 adults .
Suitable Climate to Visit - During the month of Feb- July