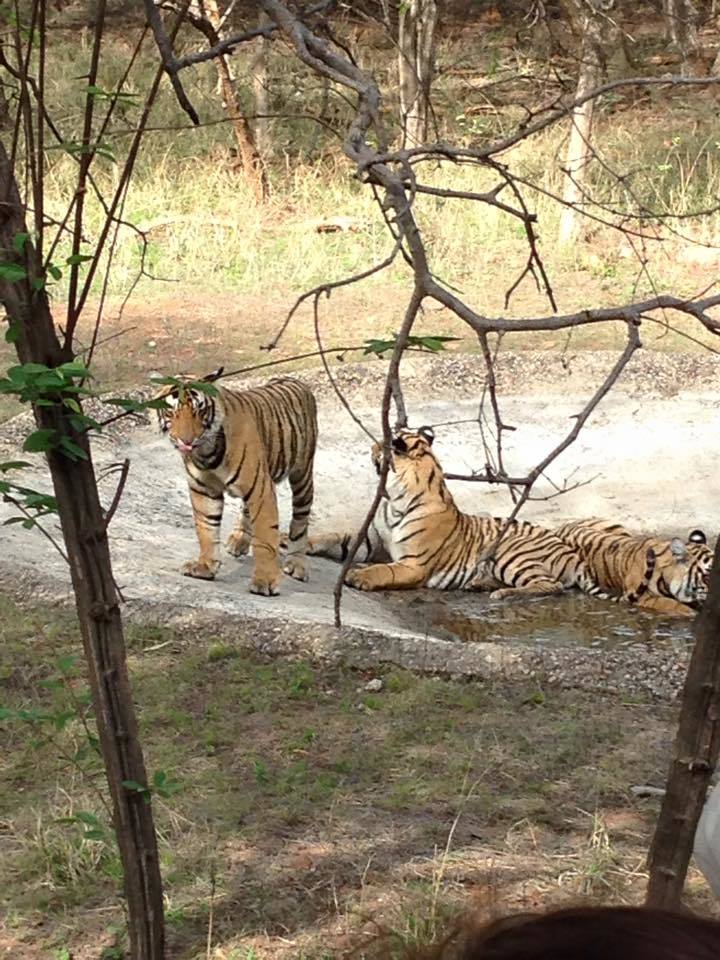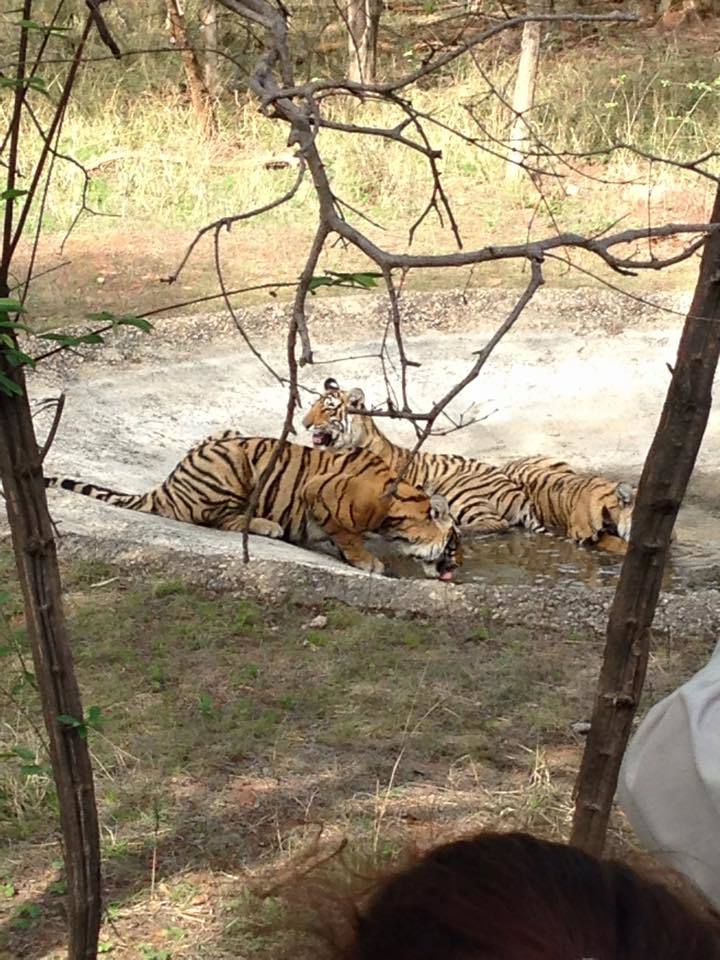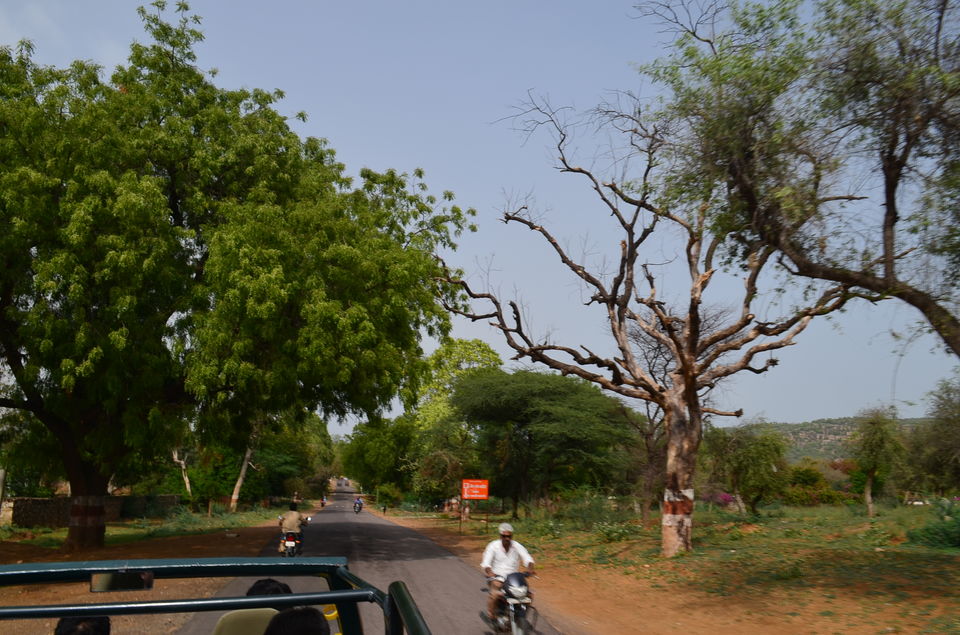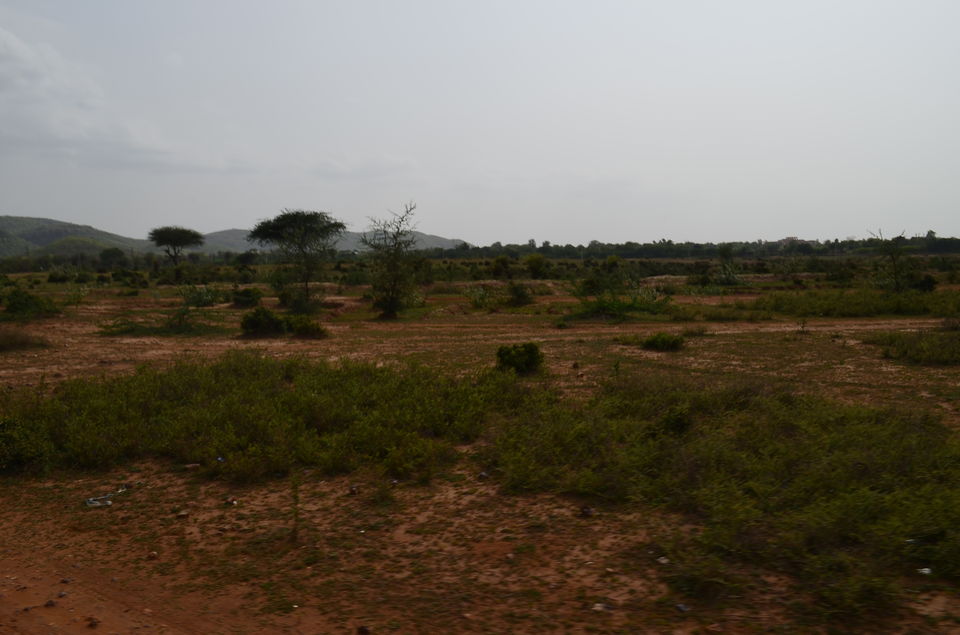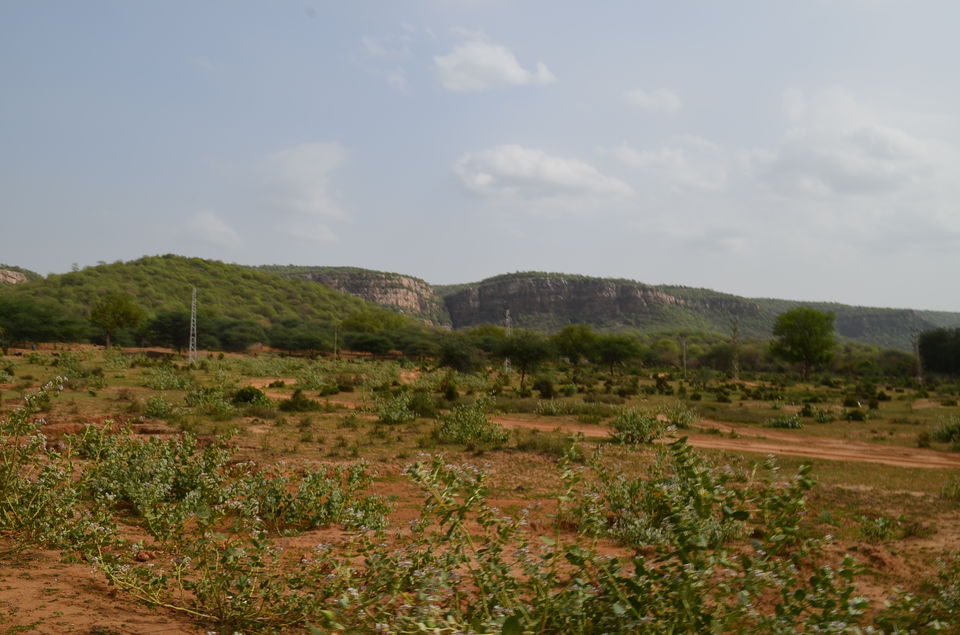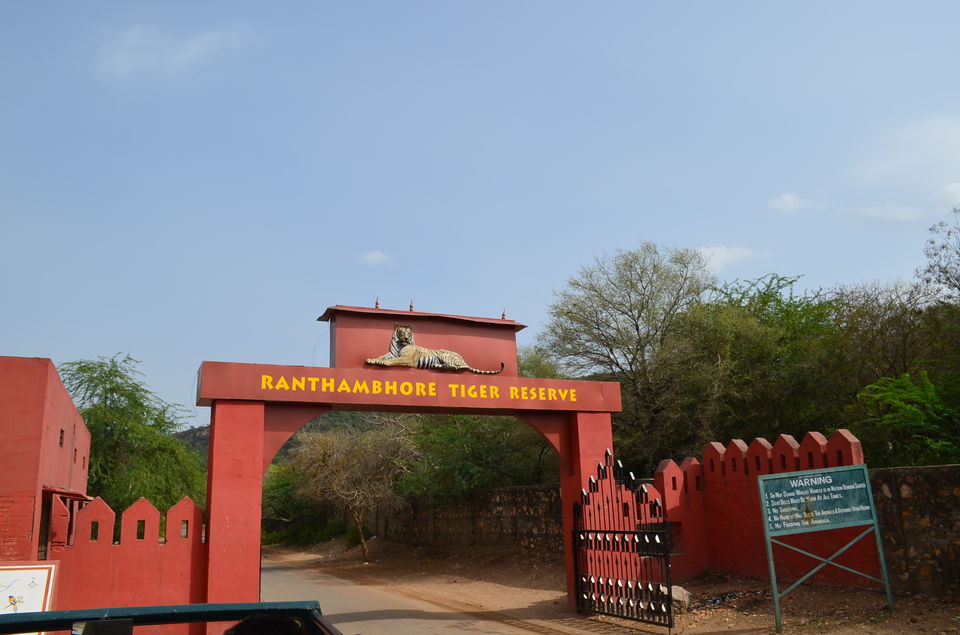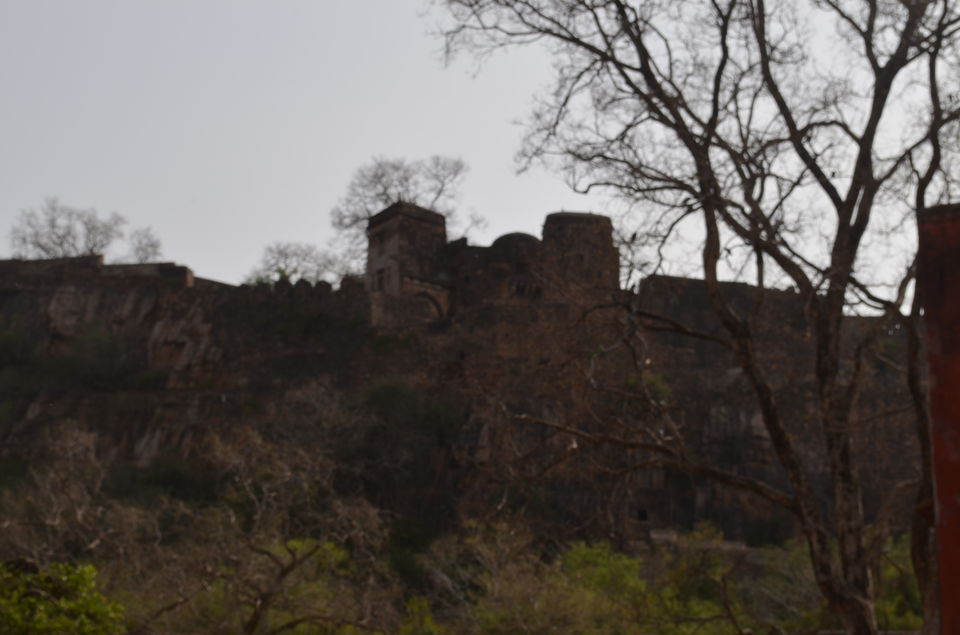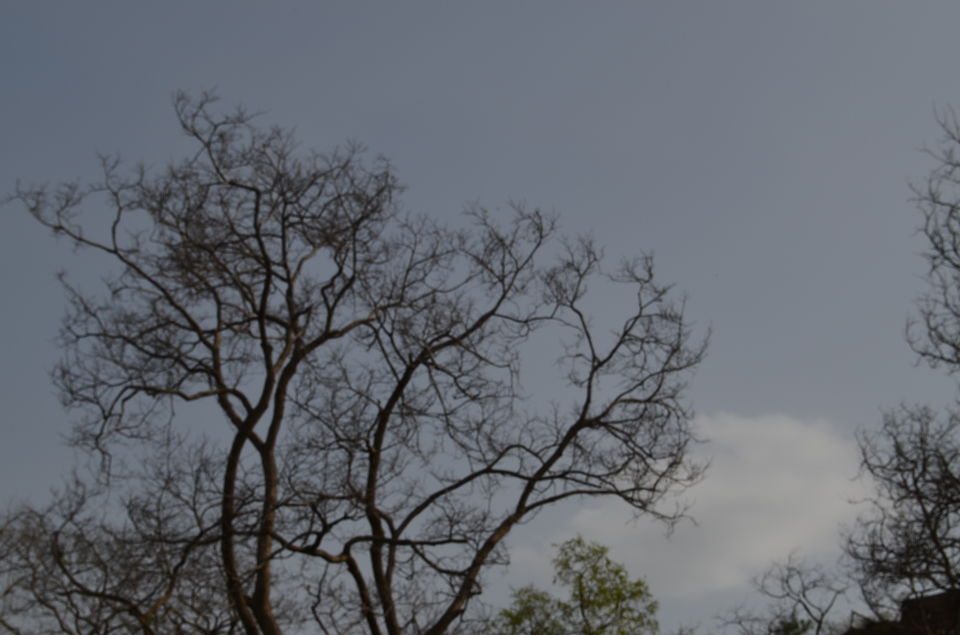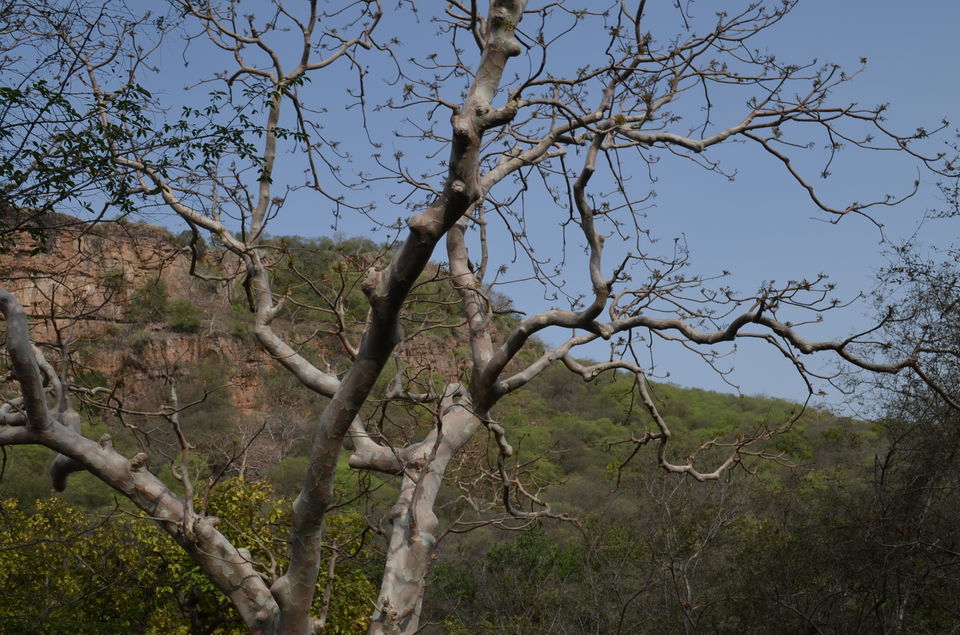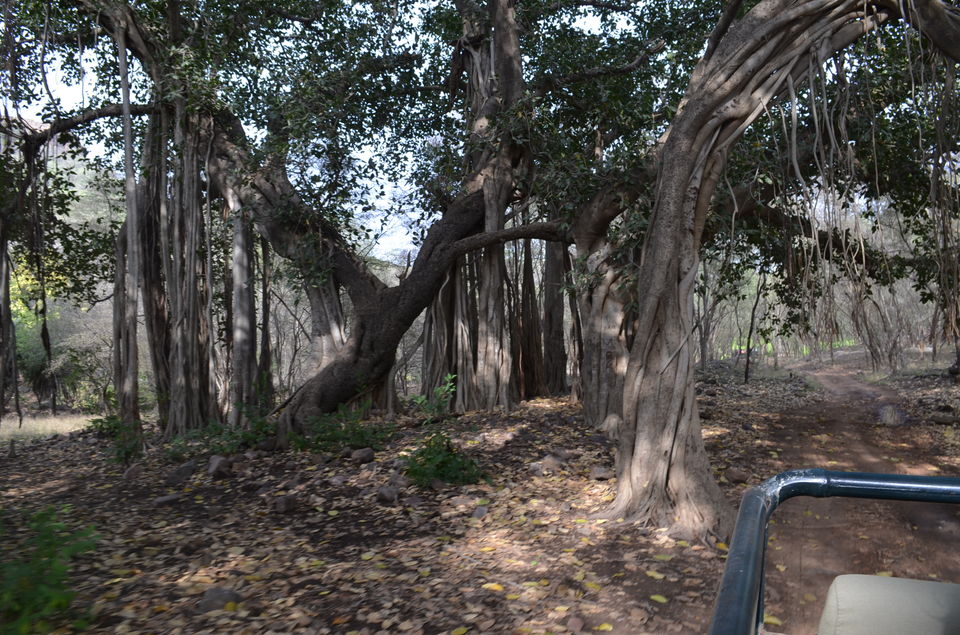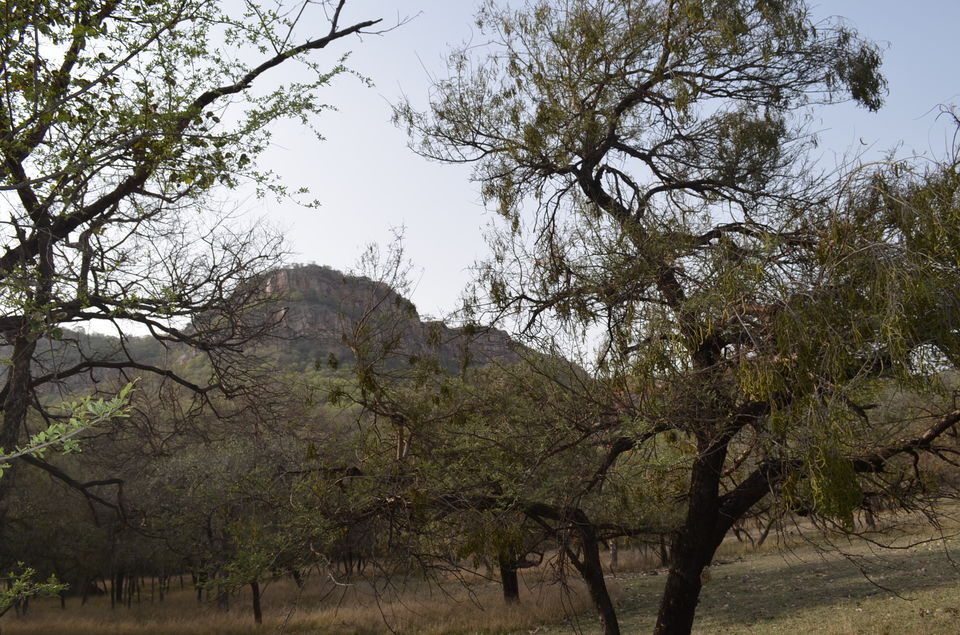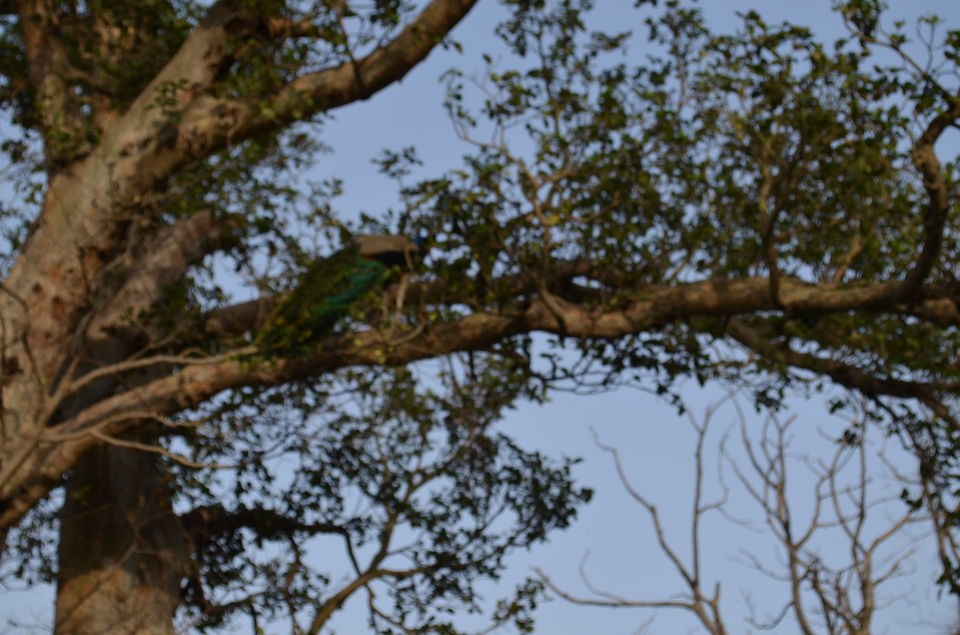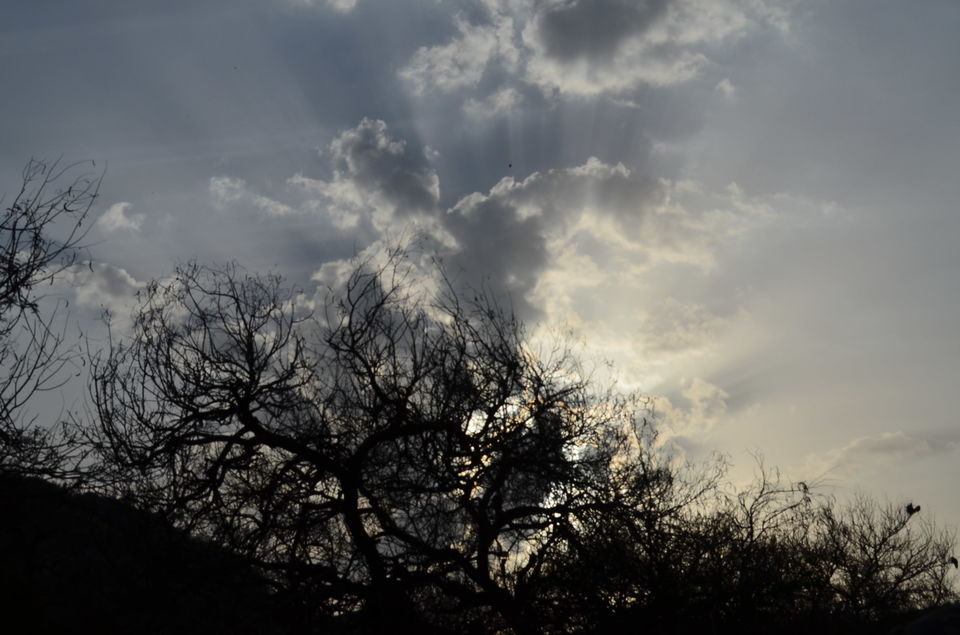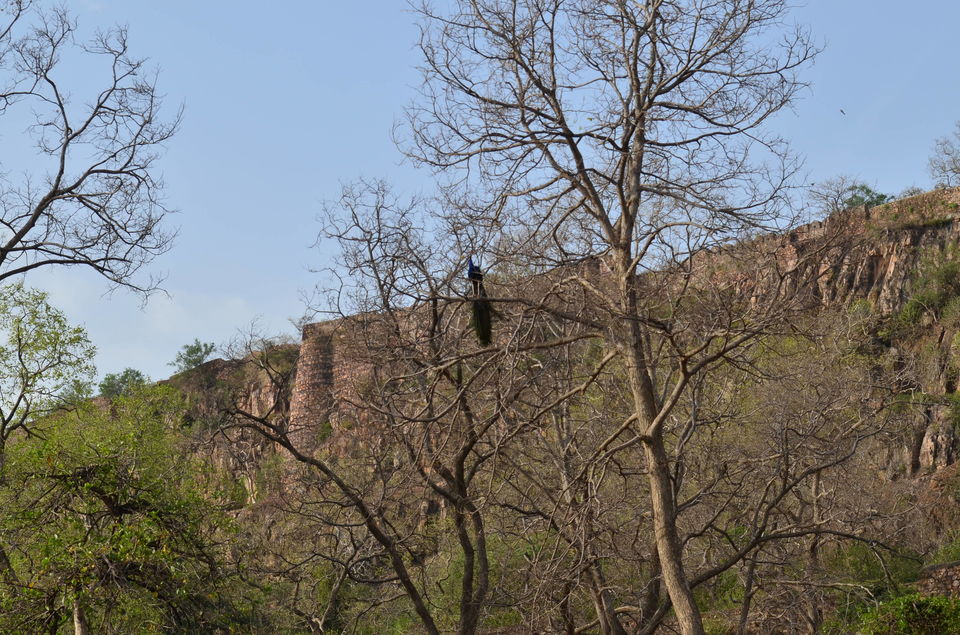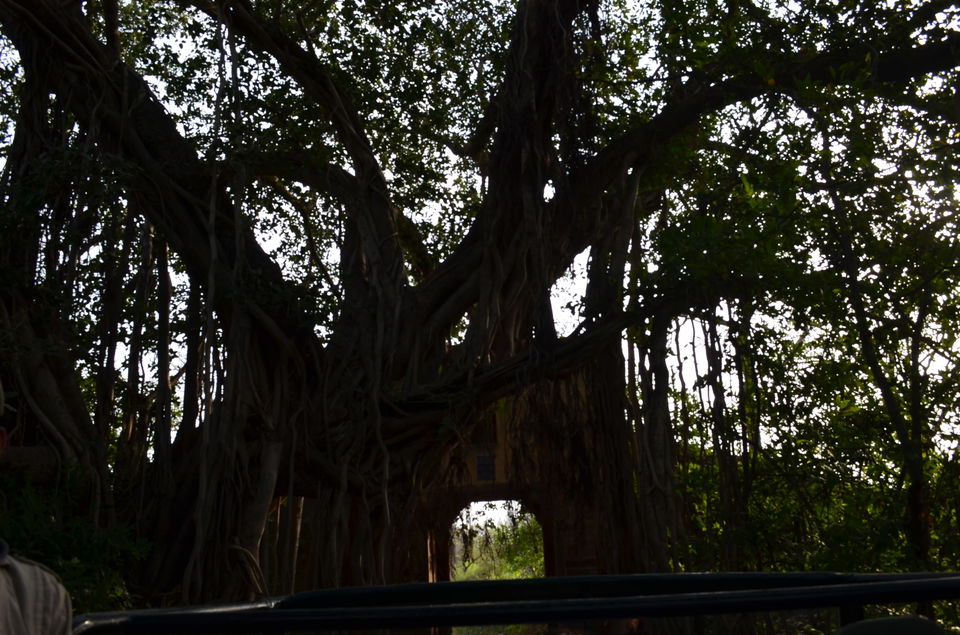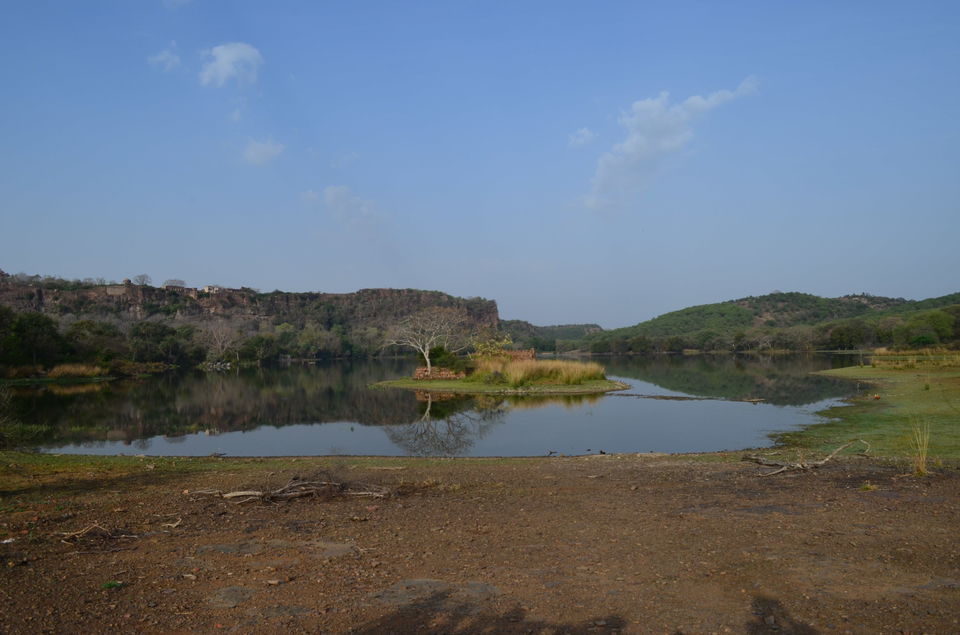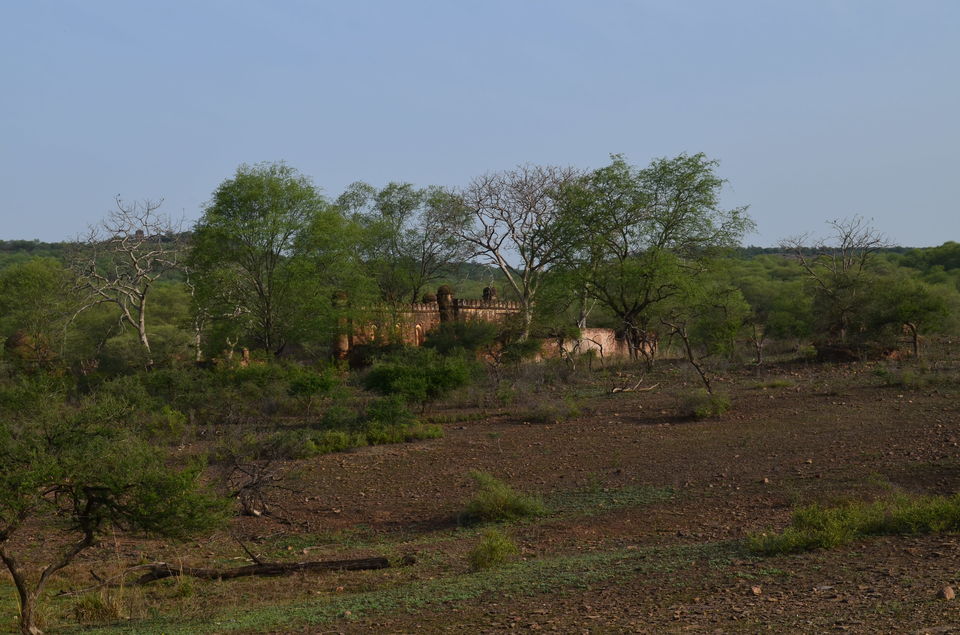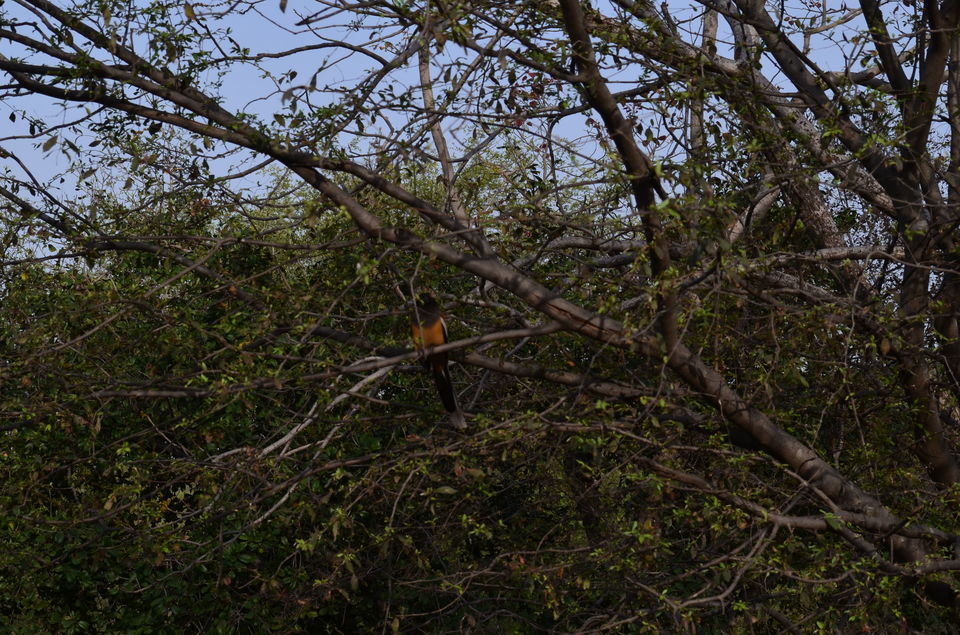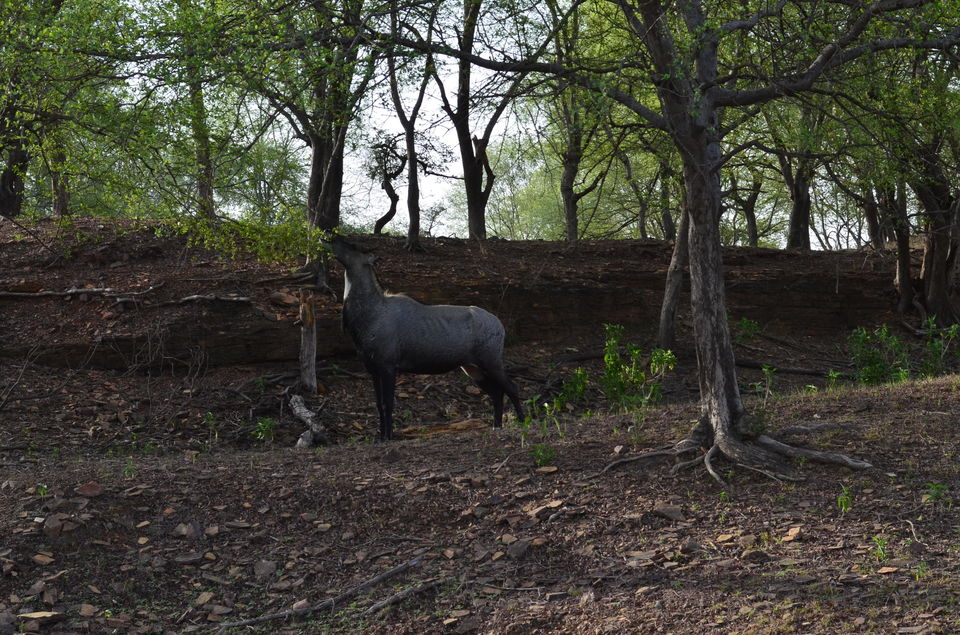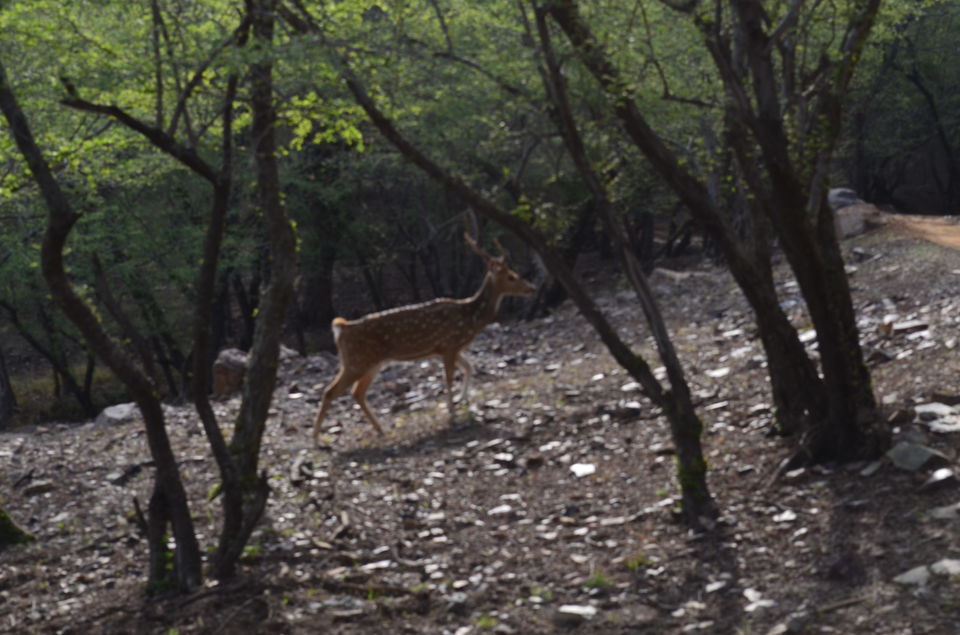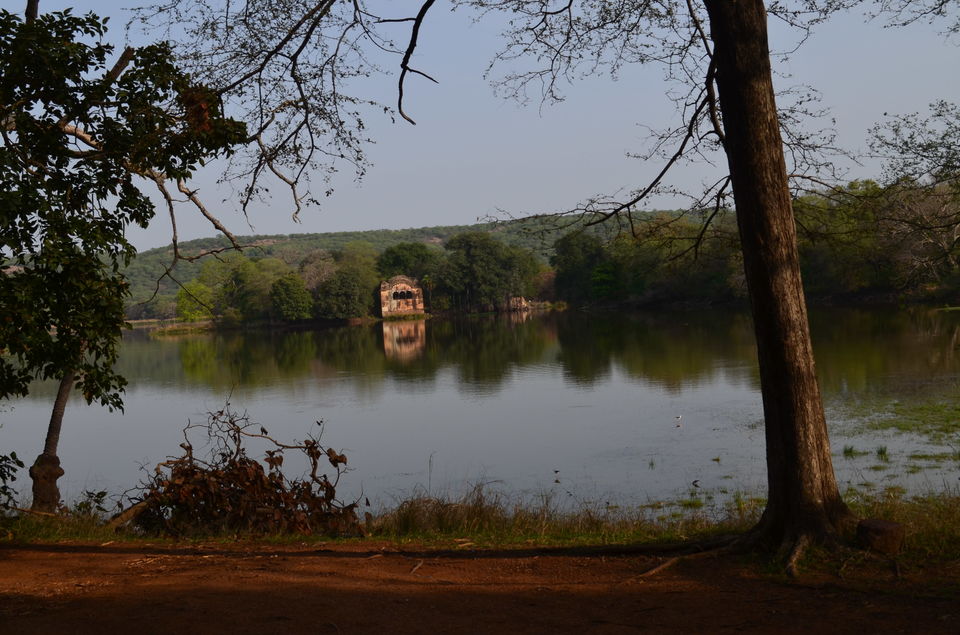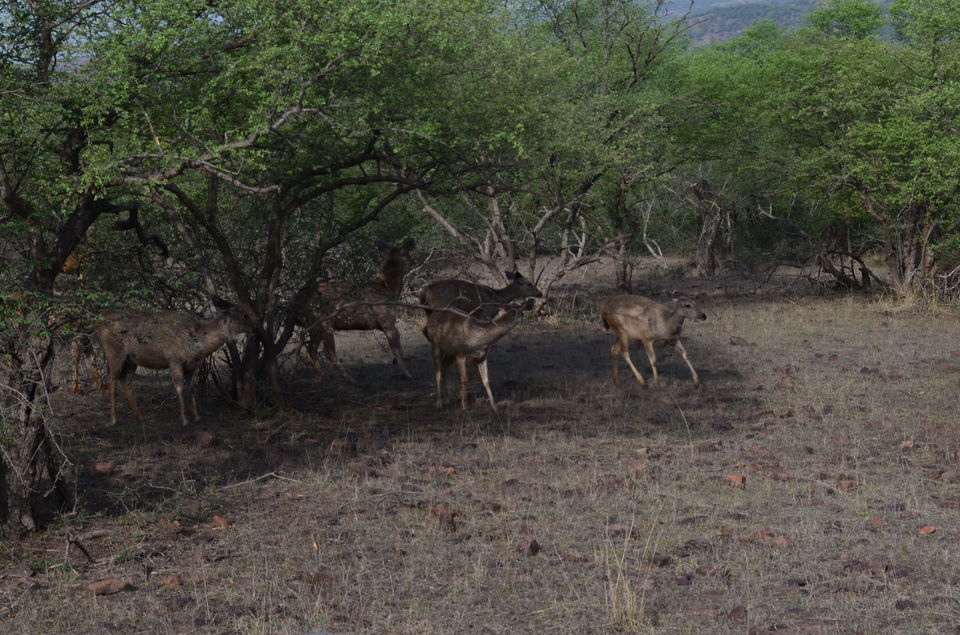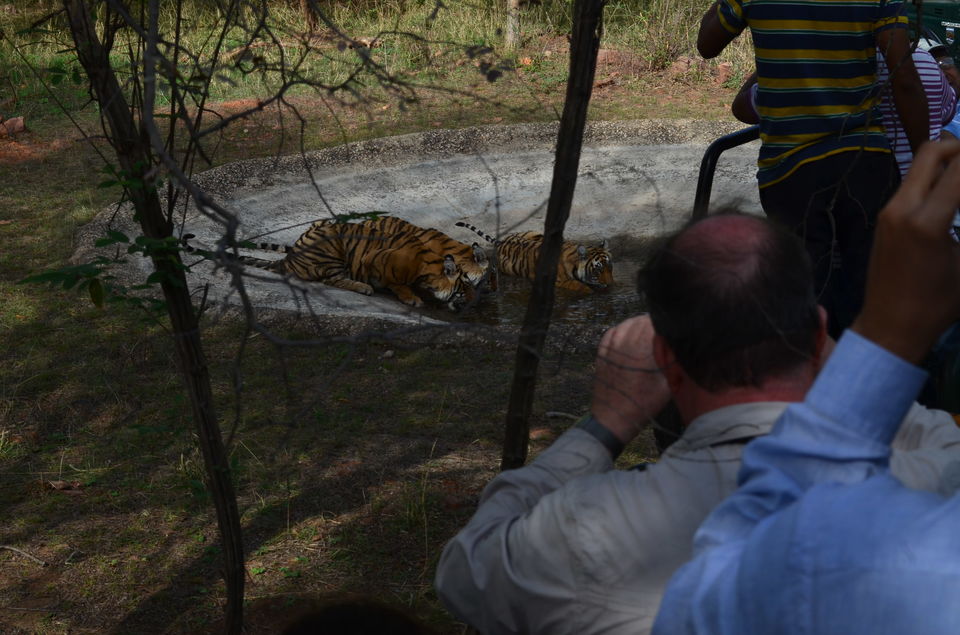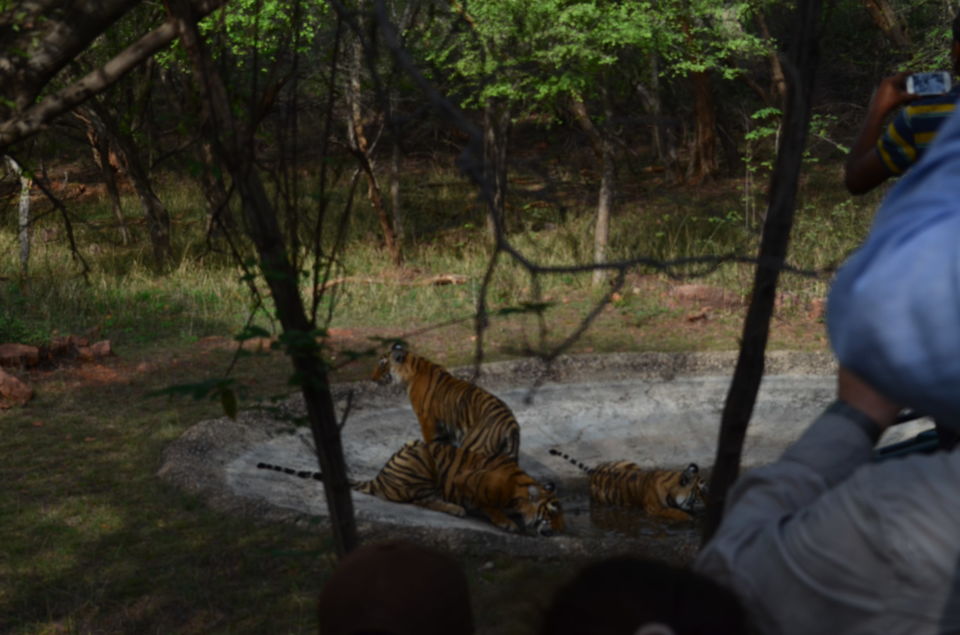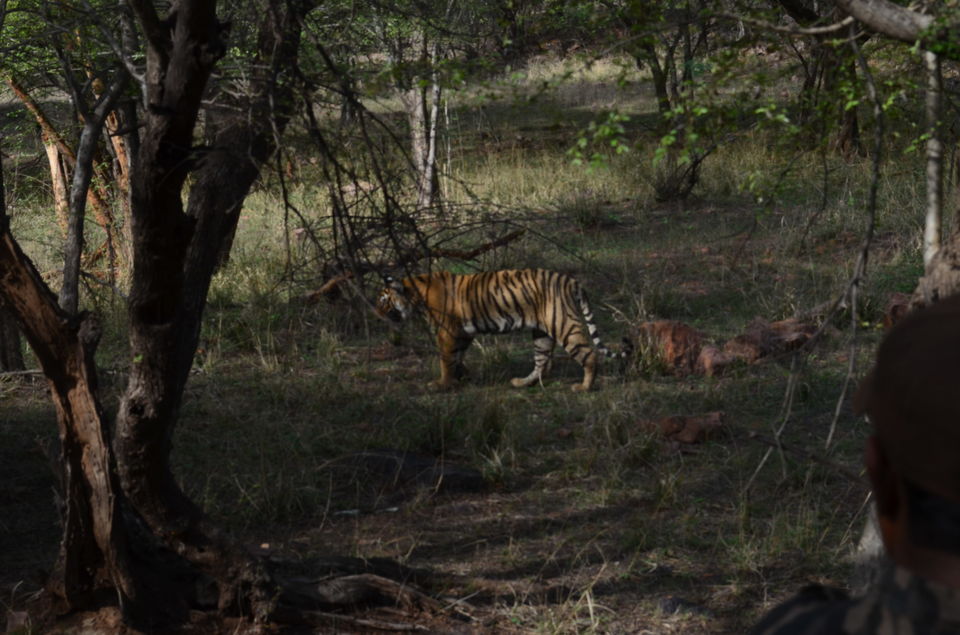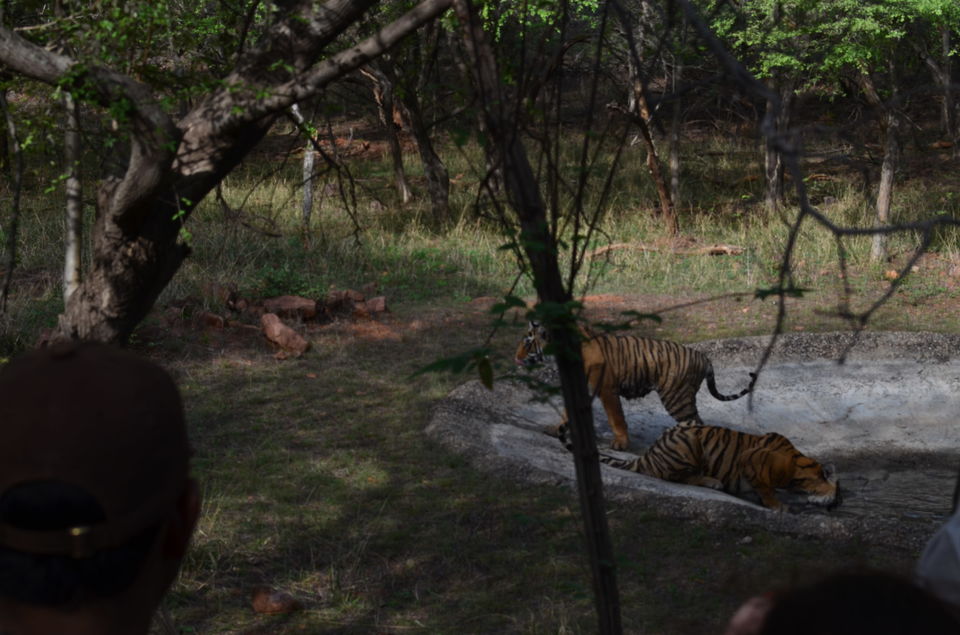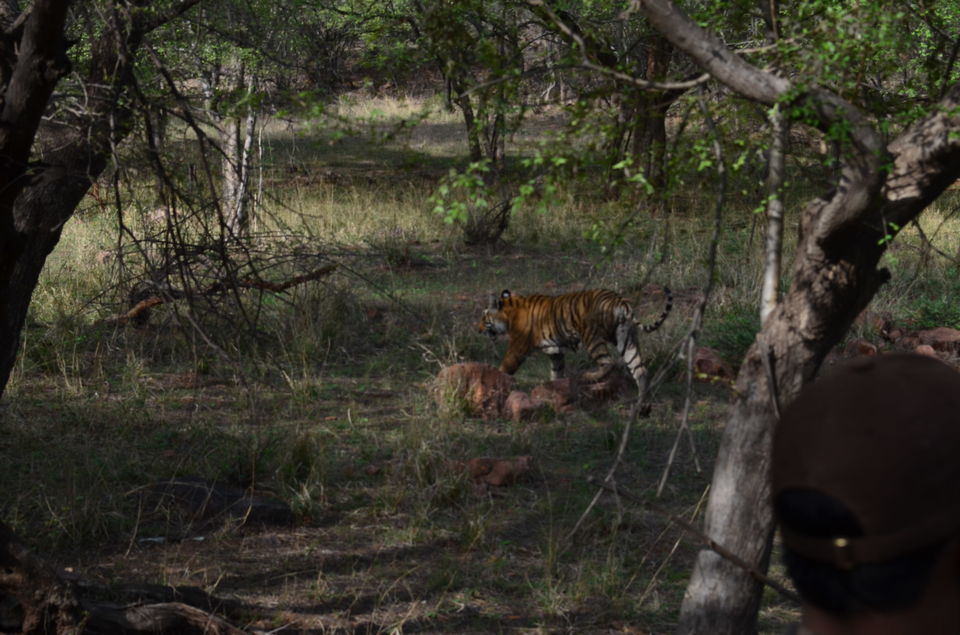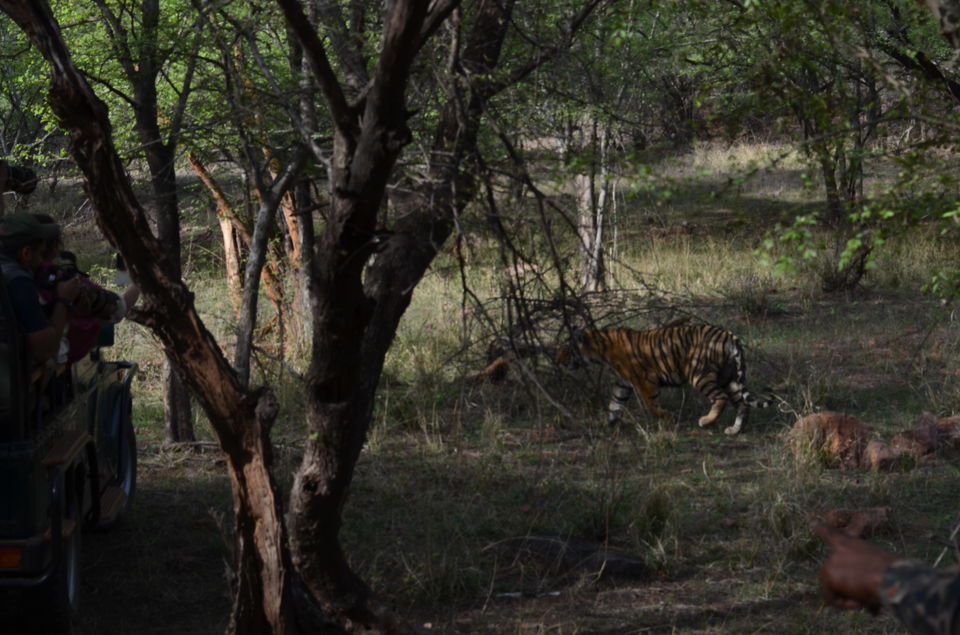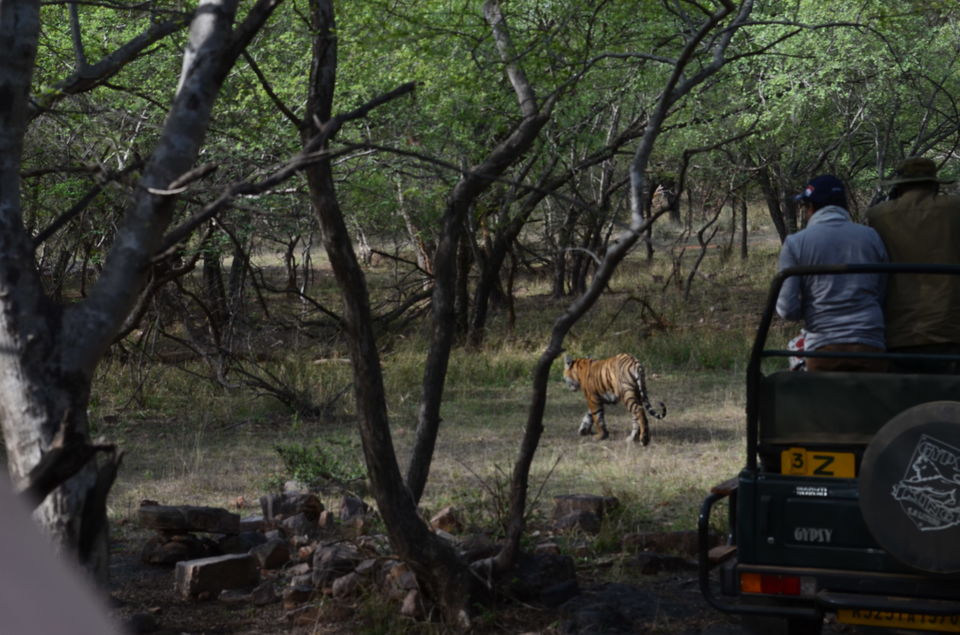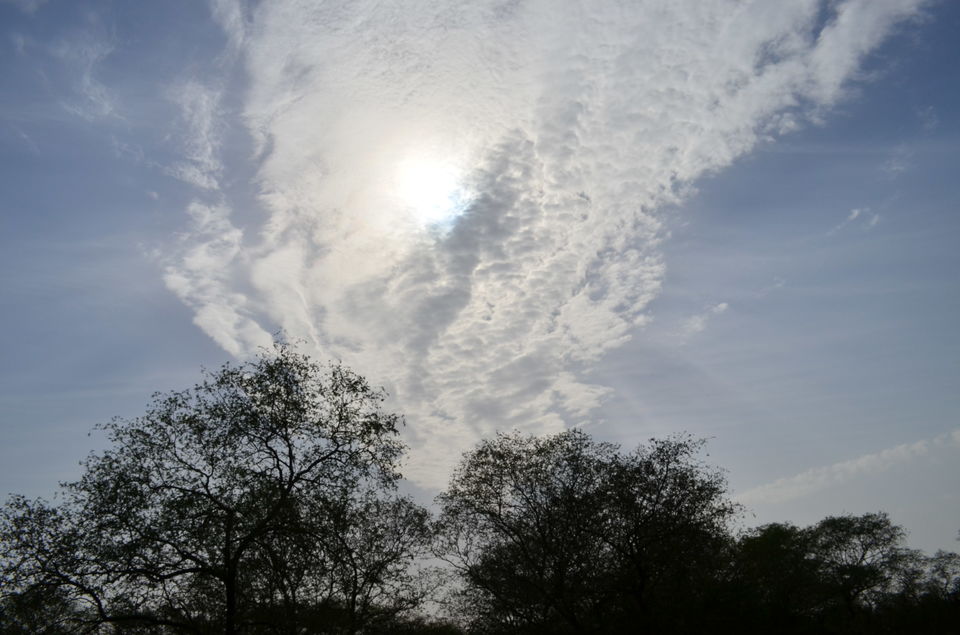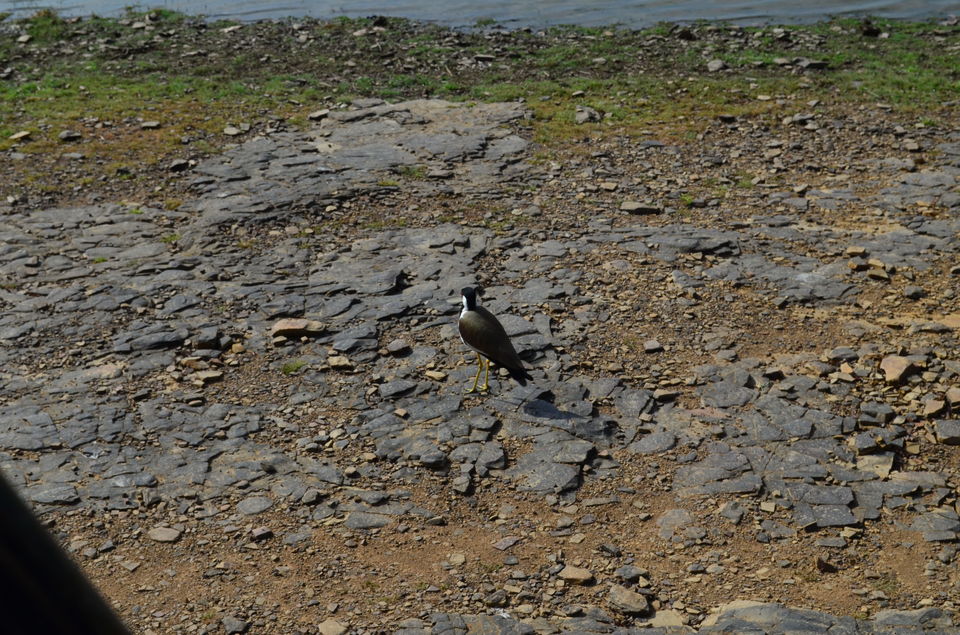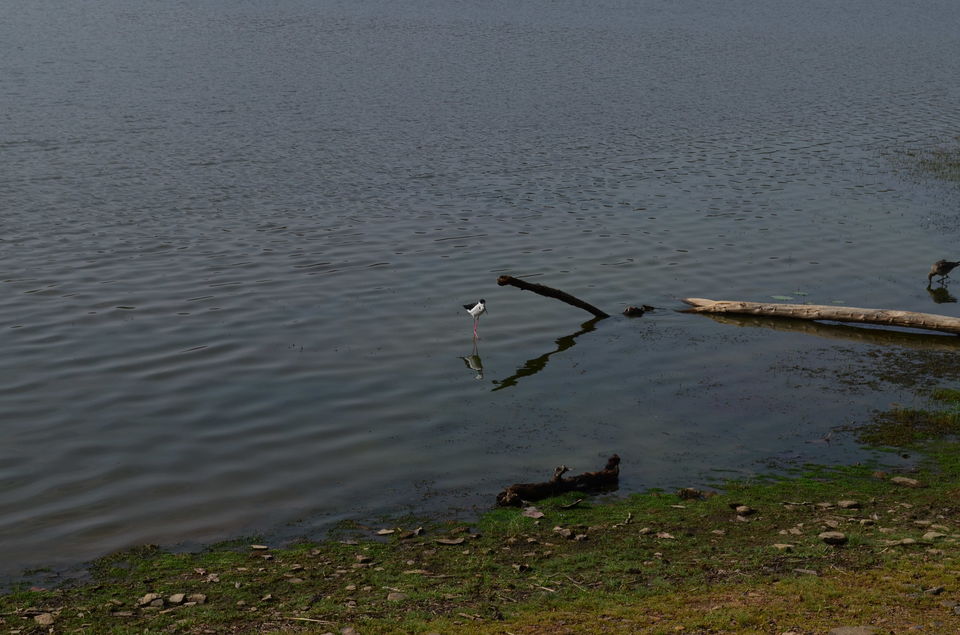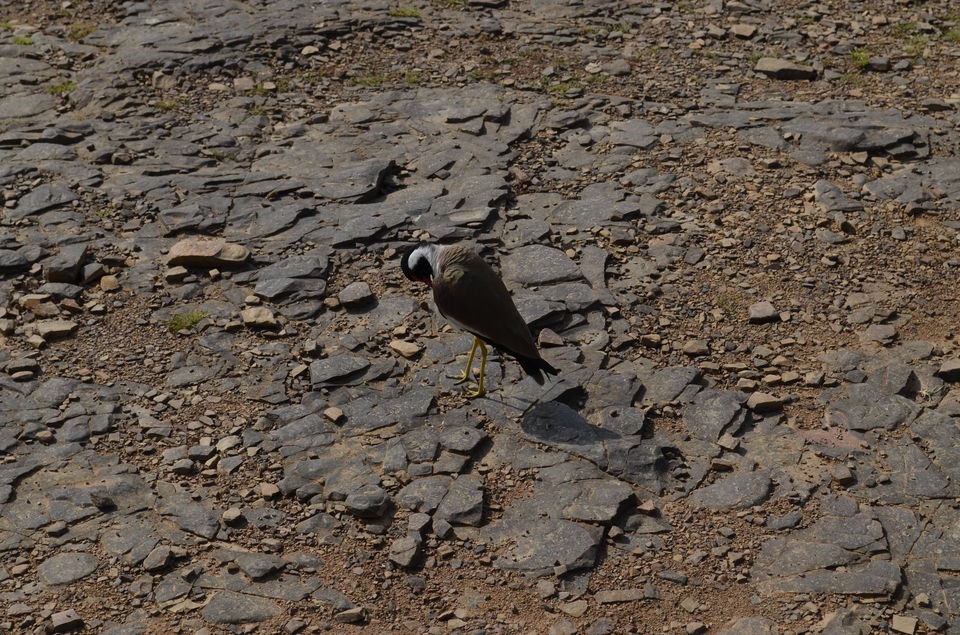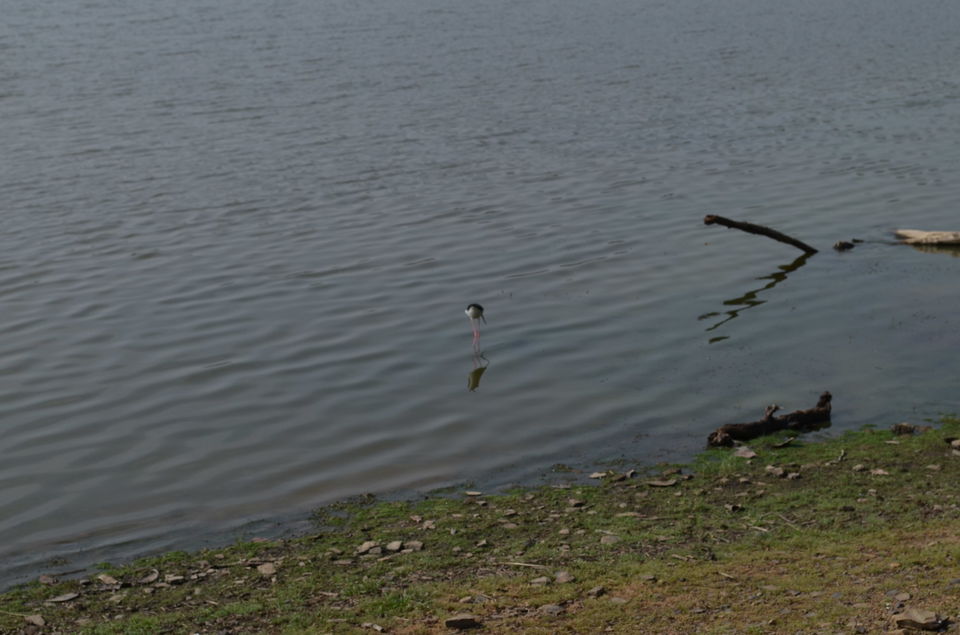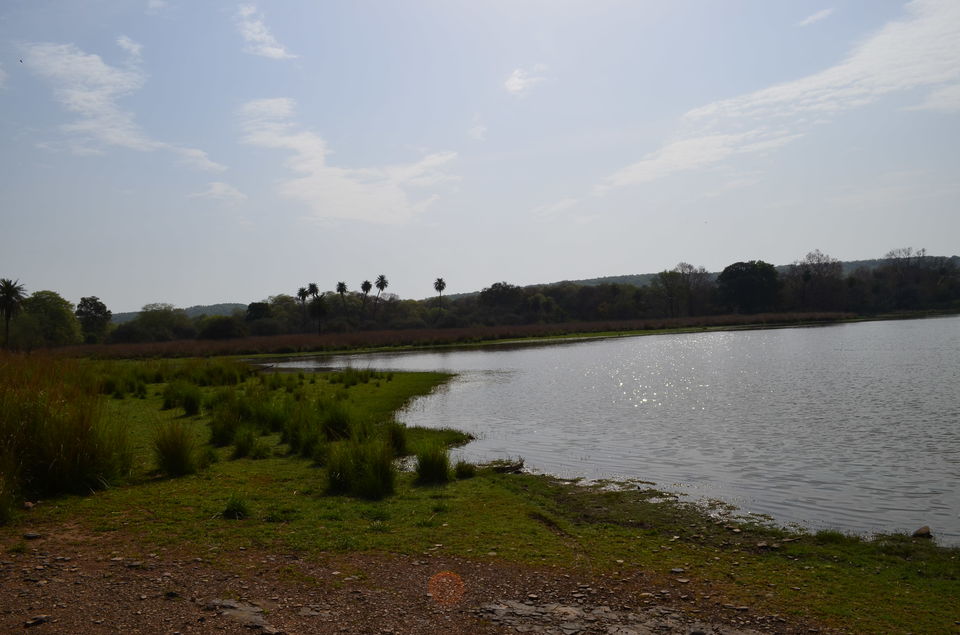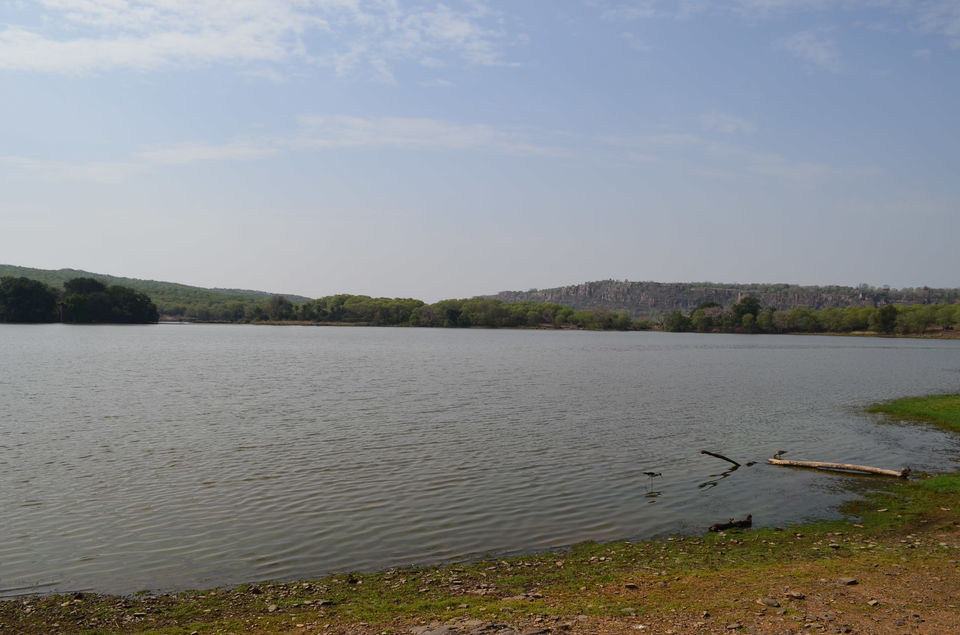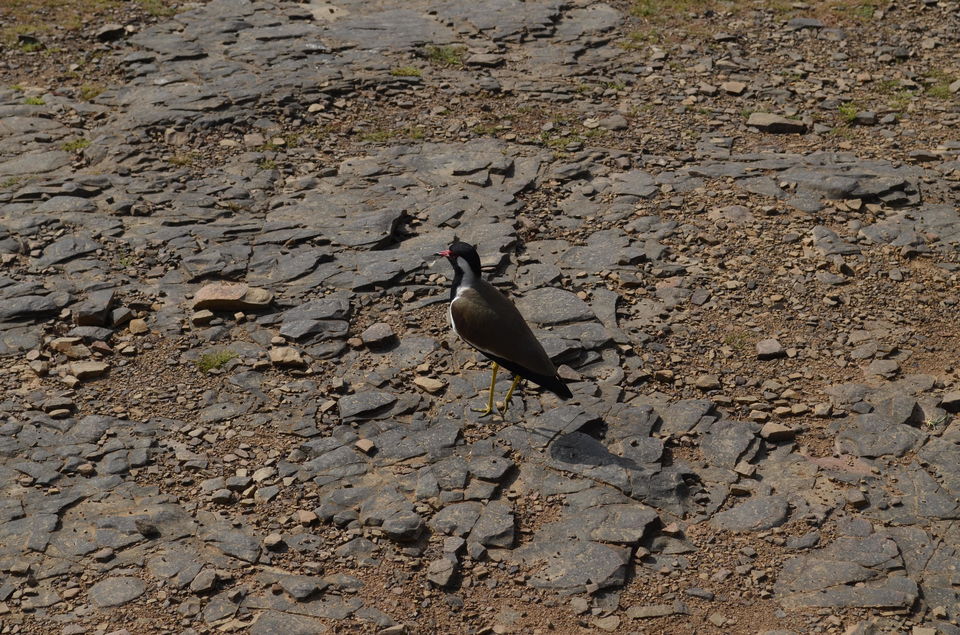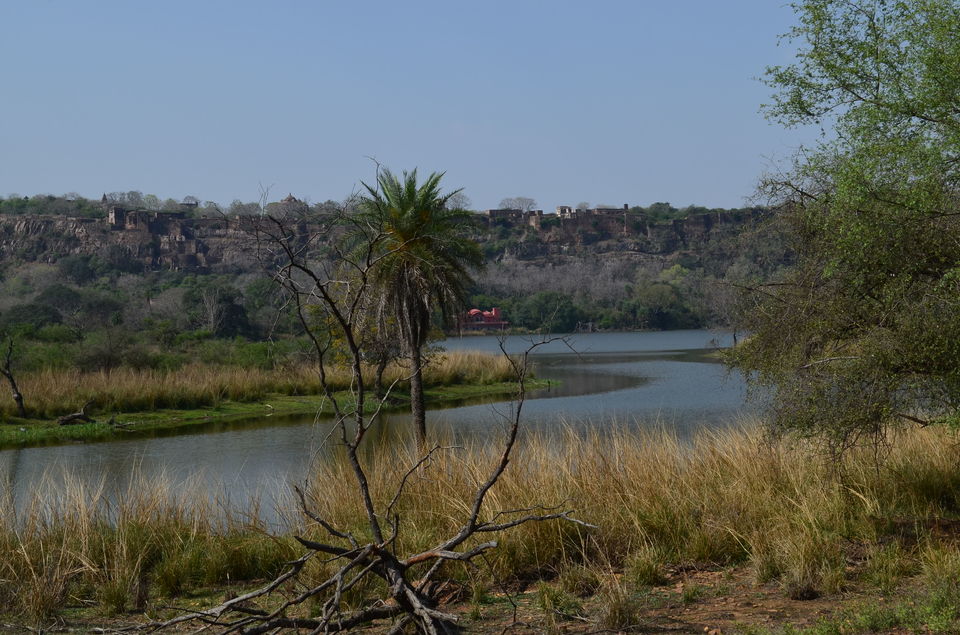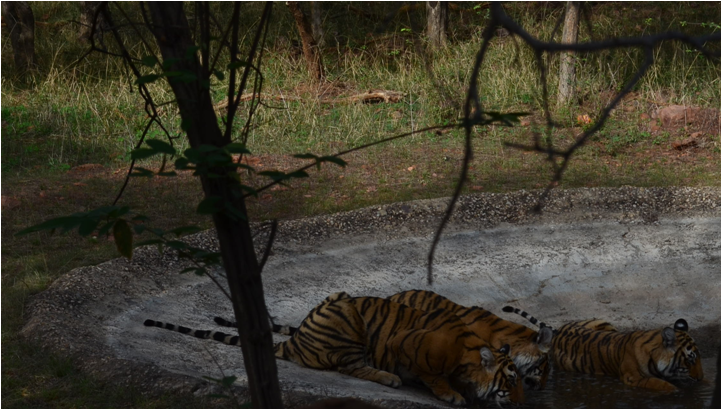 It was a quickly planned trip to Ranthabore. We booked our seats in tatkal (were lucky enough to get them) from Mumbai to Sawai Madhupur, then booked Taj Sawai Madhupur Lodge for our 2 night stay and took off. Like most people, our main agenda to go to Ranthambore was to spot tigers. But when we got there and took our first safari in the afternoon, we realised that other animals such as the one's we spotted sambar, deer, antelope, peacocks, mangoose and langur (monkeys); along with few birds; there is more than tigers in the forest that we can get absorbed into. 
As we didn't book our seats for the safari, we went to the Forest Department's office to do it manually. The staff at Taj was extremely helpful as they arranged a jeep and driver who would help us get there and the driver used his local contact to get us seats on the canter. (since it was two hours before the safari starts on a Sunday, we were lucky to manage two seats). We managed to get tickets to go into Zone 2 which is a male tiger's territory. To tell you a bit about the zones, the Forest Department at Ranthambore has created ten zones which comprises of 20% of the total area which is open to wildlife enthusiasts. Zones 1-5 have been there since the beginning, whereas 6-10 have been added since the last 3-4 years. However the most tiger sightings happen (in this order) in Zone 3, 2, 4, 5 and 1. Animals such as leopards, slot bears, etc can be spotted in the other zones, however the sightings are rare for these animals as bears like to be in densely forested area whereas leopards are too shy to come in the presence of humans. They make a quick run even on the slightest sound of a footprint. And knowing how much noise canters and gypsies make, it hard to spot them. Whereas the tiger sightings hardly happen here. 
So coming back to our safari, the canter came to pick us up at 3 pm sharp from our lodge. After picking up everyone from their respective hotels, we reached on the main entrance of the Ranthambore Tiger Reserve. Our guide made us sign a form which said that they will not be responsible if the tigers attack. Whenever we go to sight wild animals, we must follow basic rules such as:
No spilling garbage on the forest floors
No honking under any circumstances
Make the least amount of noise when we are near animals
No feeding animals
No smoking in the forest
No stepping down from the canter/gypsy
We entered the Reserve and the first thing that we did was took a huge breath of fresh forest air. We were greeted by many langurs, peacocks, antelopes, sambar & deers. We also managed to sight a fully grown black antelope which is the largest in Asia. Zone 2 is also home to India's second largest banyan tree. When it comes to tiger sightings, we didn't have any. However, we were not disappointed as zone 2 also has some beautiful red cliffs and is very scenic.Since we weren't lucky to see the tiger in zone 2, our guide took us to zone 3 for a quick trip to see if we have any luck there. But I guess it wasn't our day as the officials told us that the tigers had gone in the areas which we are not allowed to access.  
The next day, we woke up at 4.30 am to reserve our seats for a 6.30 am safari and were extremely lucky to get zone 3. This is the territory with a tigress with her three 11 months old cubs. Zone 3 is also very beautiful as it has 3 lakes and small mahal/fort where our maharajas/kings used to utilize the place to rest it out after their hunting. Now, on some occasions the tigress uses it as her resting place with her cubs. Our safari started with some lovely sightings of langurs playing on the trees.  
As we were being driven for a while and sighting few deers and birds, our guide heard the call. The call was by an antelope when he sights a tiger. The guide requested the driver to head in that direction and we noticed that approximately 6 others gypsies and another canter where also there. All of us were chasing the call. When we reached the spot, we couldn't see any tigers. The guides noticed that they have moved a little further and we all raced to catch a glimpse of them. It was less than 10 minutes that we heard anther call and reached that place. And that's where we see the tigress; sitting very calmly amidst trees. Within 200 yards, we sighted her beautiful three 11 month cubs; 2 male and a female. They were moving towards an artificial pond to have some water in the summer heat. All of us jumped to get some pictures. The first thing I did was gazed at them for a few seconds, soaked them in my memory and then clicked away to glory from my new DSLR and iPhone 5. Then we heard a call from the tigress. It was only then that one of the cubs started walking back in her direction. Then the other two followed. Once they started walking back, I kept gazing and clicking pictures. And then they were gone into the wild once again. https://www.facebook.com/Hetaljc/media_set?set=a.10153268196409510&type=1