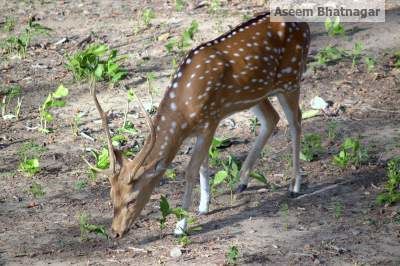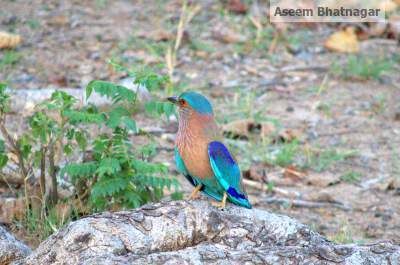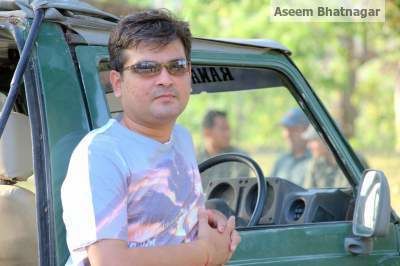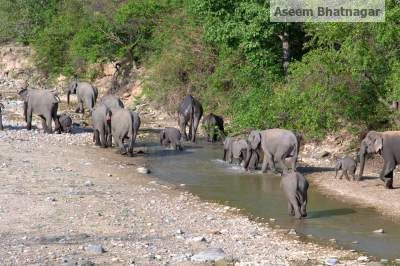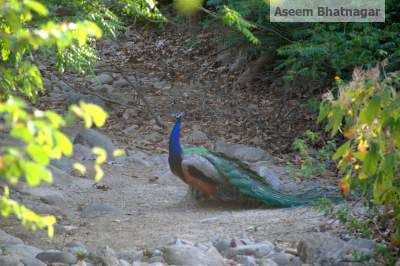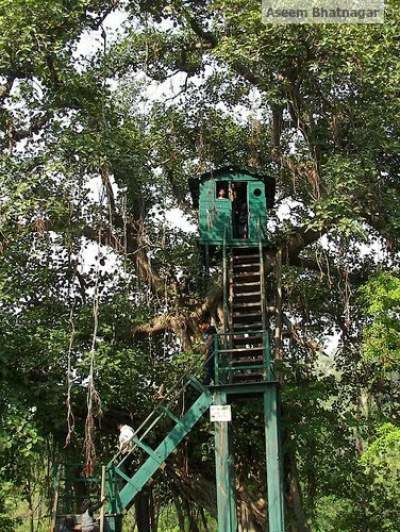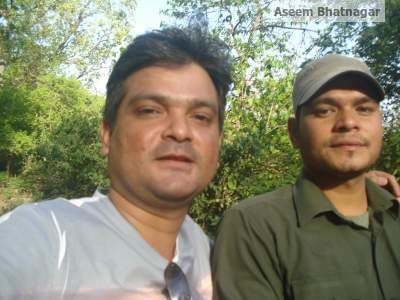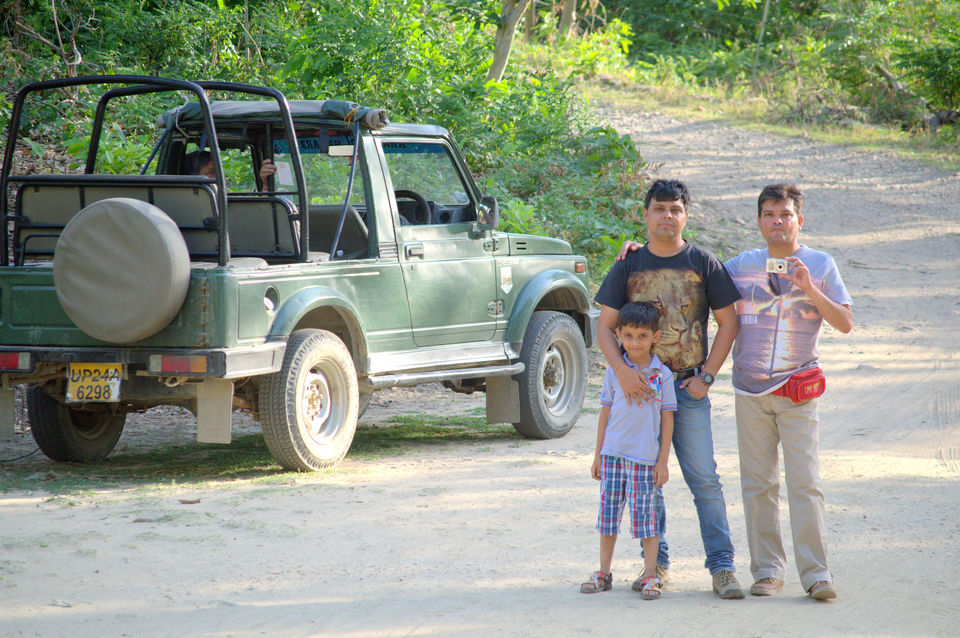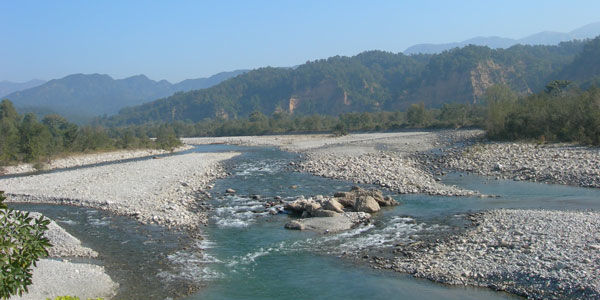 I visited the Jim Corbett National Park in the month of May 2014, this beautiful park is spread across 1250 + square km and is divided into different zones i.e. Bijrani, Dhikala, Jhirna, Domunda and Sonanadi.I entered the park through Jhirna zone, which is close to a town called Ramnagar and is the only zone which remains open throughout the year, other zones are closed during monsoons.
The town of Ramnagar was bustling with tourist activities, every nook and corner one would see signs of 'Mobile Recharge' and 'Corbett Adventures', it seemed like every second person here was related to the travel industry, otherwise Ramnagar is a sleepy town with a lot of green mango orchards and a wonderful place to be in.
I hired a Gypsy from my Resort 'Corbett View Resort', and ventured out at 4:00 p.m. To my luck it was not crowded, and the entry into the park gate and other formalities was hassle free , I was joined by my guide 'Rajiv' at the gate and at this point of time I was really very excited and was looking forward to my meeting with the tiger.
As we entered, our guide Rajiv advised us on the do's and dont's during our ride and then enlightened us with his knowledge about the Park, the terrain had numerous sots and narrow gorges running through typically like the Shiwalik landscape. Once into the jungle the experience was awesome like the smell of the jungle, the sound of animals and birds was a treat to my senses.It was then that I realized that I should enjoy the ambiance of the Jungle in totality and not keep thinking about spotting the tiger.
Then a few minutes later we encountered a family of elephants, the female elephant was pretty annoyed on that day and she came charging towards us twice( to protect the younger elephants in the herd).What an encounter it was, it lasted 15 - 20 minutes and I could hear my heart pounding so loud that I thought it would come out of my chest. This made the day and I was all the more looking forward to the safari trip now.
During the safari I spotted different species of deers, I was lucky to see a dancing peacock in middle of nowhere, which was a great experience, saw a Wild Bore, Jackals, Rhesus and Black faced Langur monkeys, flying squirrels and many species of birds.The forest overall was not that dense, but still it was an amazing jungle experience and by know my expectations for a tiger sighting had become very low, you really have to be lucky to spot a tiger.
The jeep safari goes about 20 km inside the jungle and they have a fixed route which they follow, then there is a small refreshment center where they take a break and then the safari comes back via a little different route. The total trip (jeep safari) was for about 2.30 hrs.
Overall, a wonderful safari and I am really thankful to my guide Rajiv whose knowledge was not only outstanding but he was also an excellent spotter of wildlife and a big thank you to my driver who drove me around safely.I sure love this park and will come here again and again.
This was my first trip to Corbett and what I learnt from this trip and my conversations with my guide and driver was that Dhikala, Bijrani are the most likely zones where sighting of tigers were possible. Corbett is the only National Park that allows visitors to stay overnight in Forest Guest Houses with prior booking. The Dhikala zone is the nearest to the core Jungle area, but to explore from Dhikala zone you have to book one to two months in advance with the forest department, as for this safari there is an overnight stay in Dhikala zone. Lastly, I would like to add that the Corbett Park is so huge that even today 70% of the park is out of bound for visitors, this is because the forest authorities prefer maintaining the peace and decorum of the jungle.