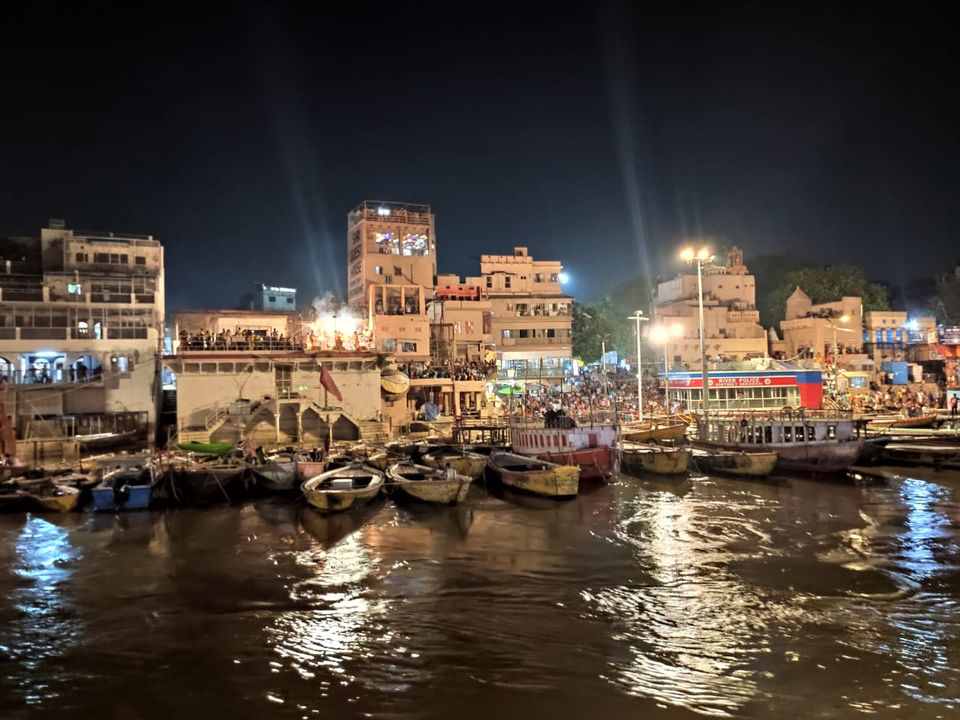 VARANASI - KASHI - BANARAS
Where the ancient past accompanies one silently & profoundly to magnify the experience of each present moment.
- Dashaswamedh Ghat is the most recommended ghat for evening Ganga Aarti which starts from 7:00 PM onwards.
- One can take the evening boat ride to experience the picturesque views of different ghats, and Aarti.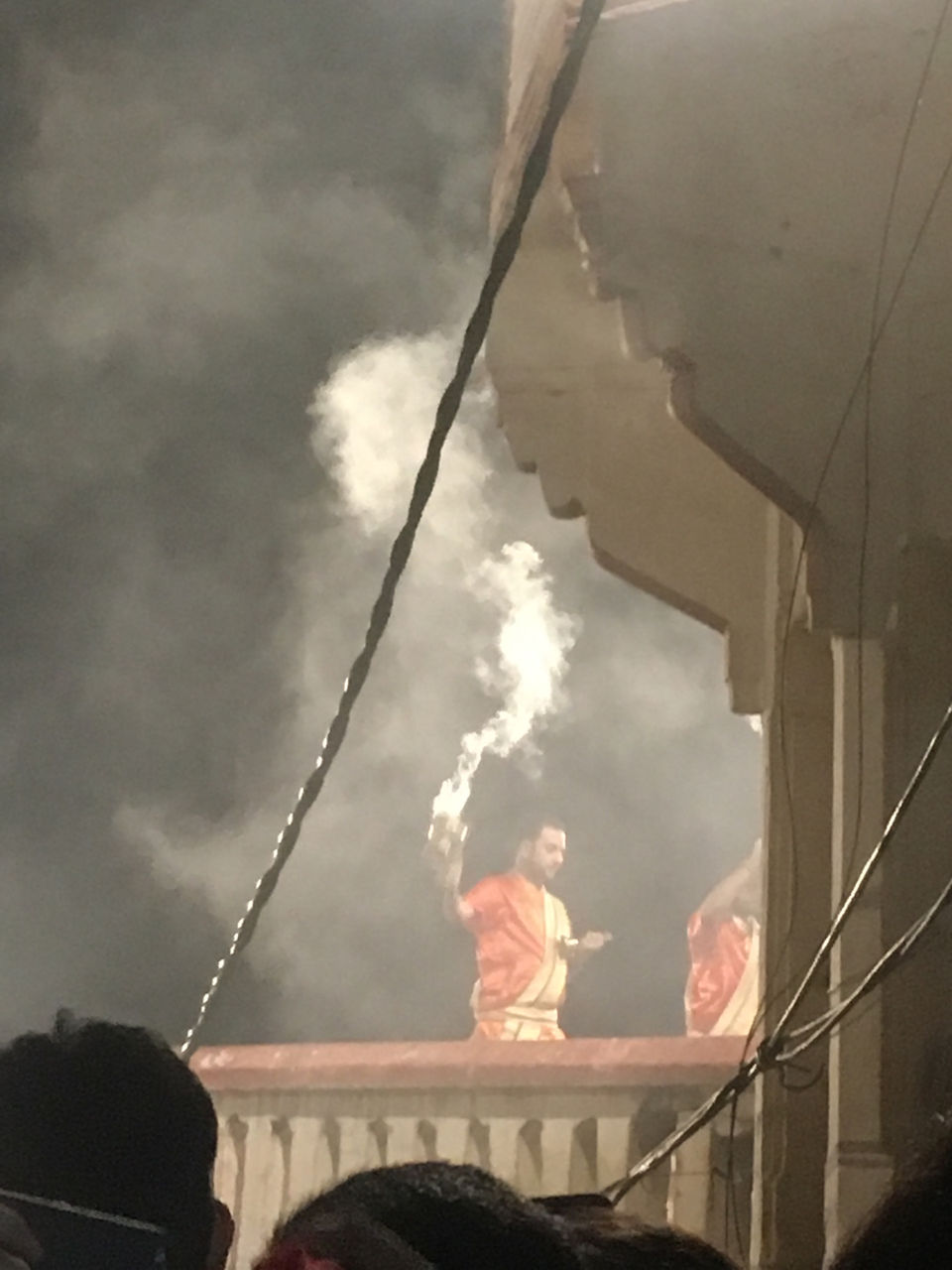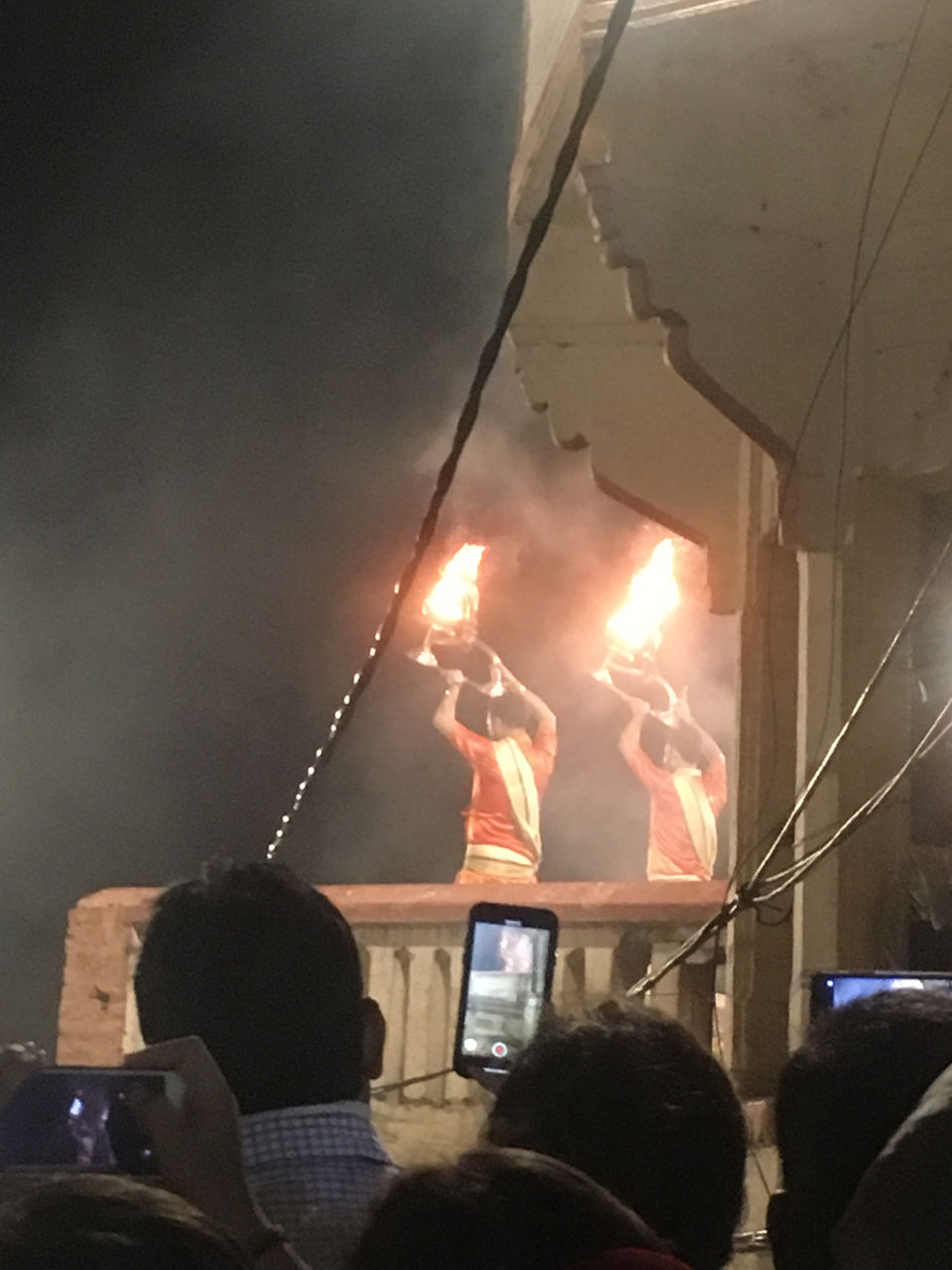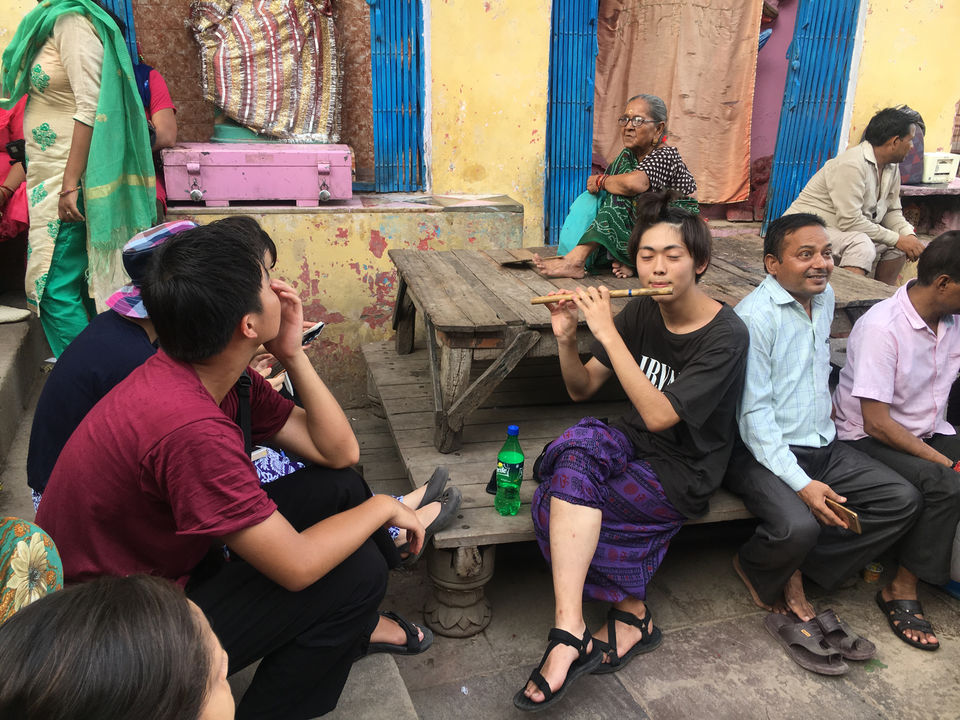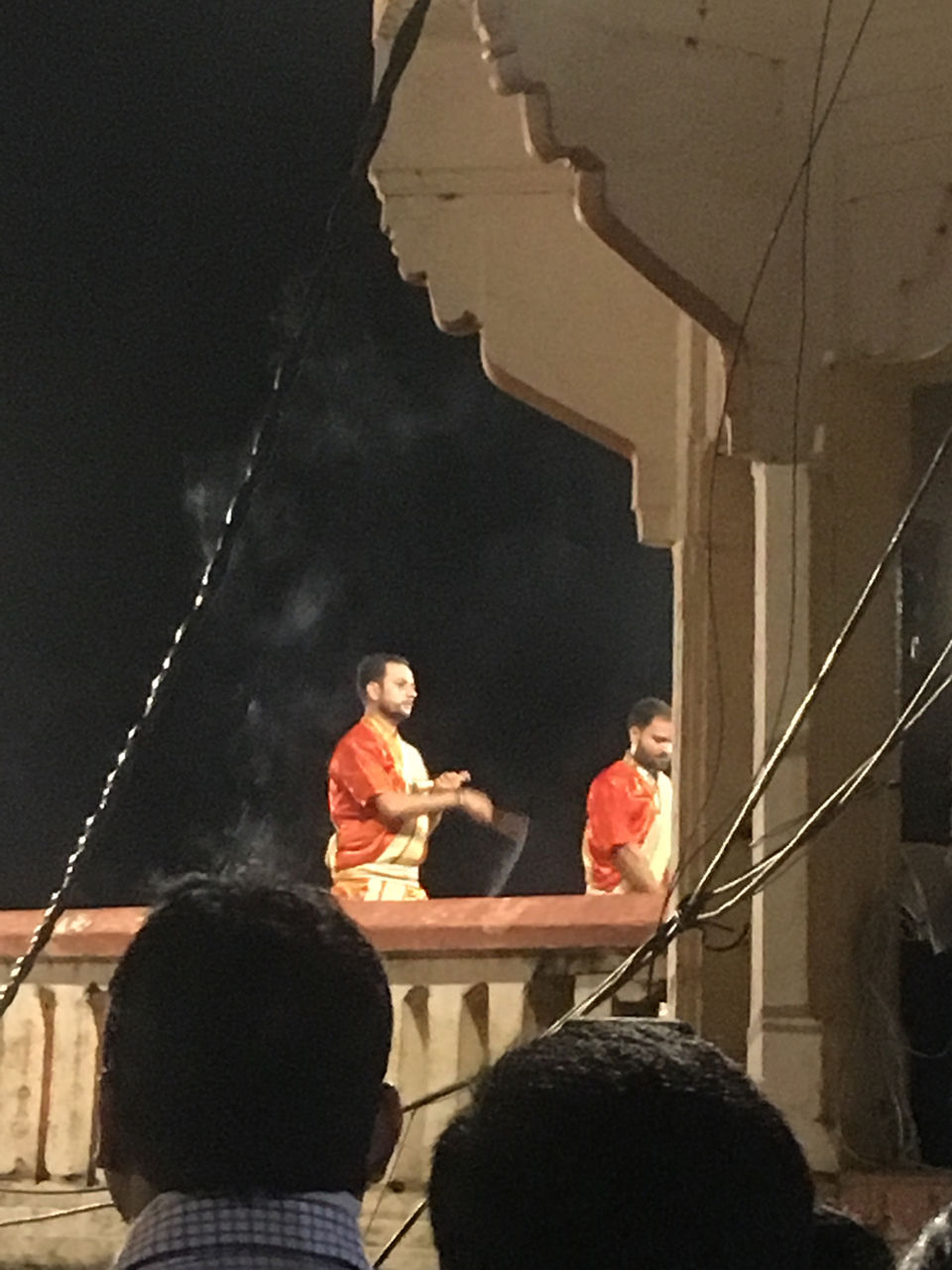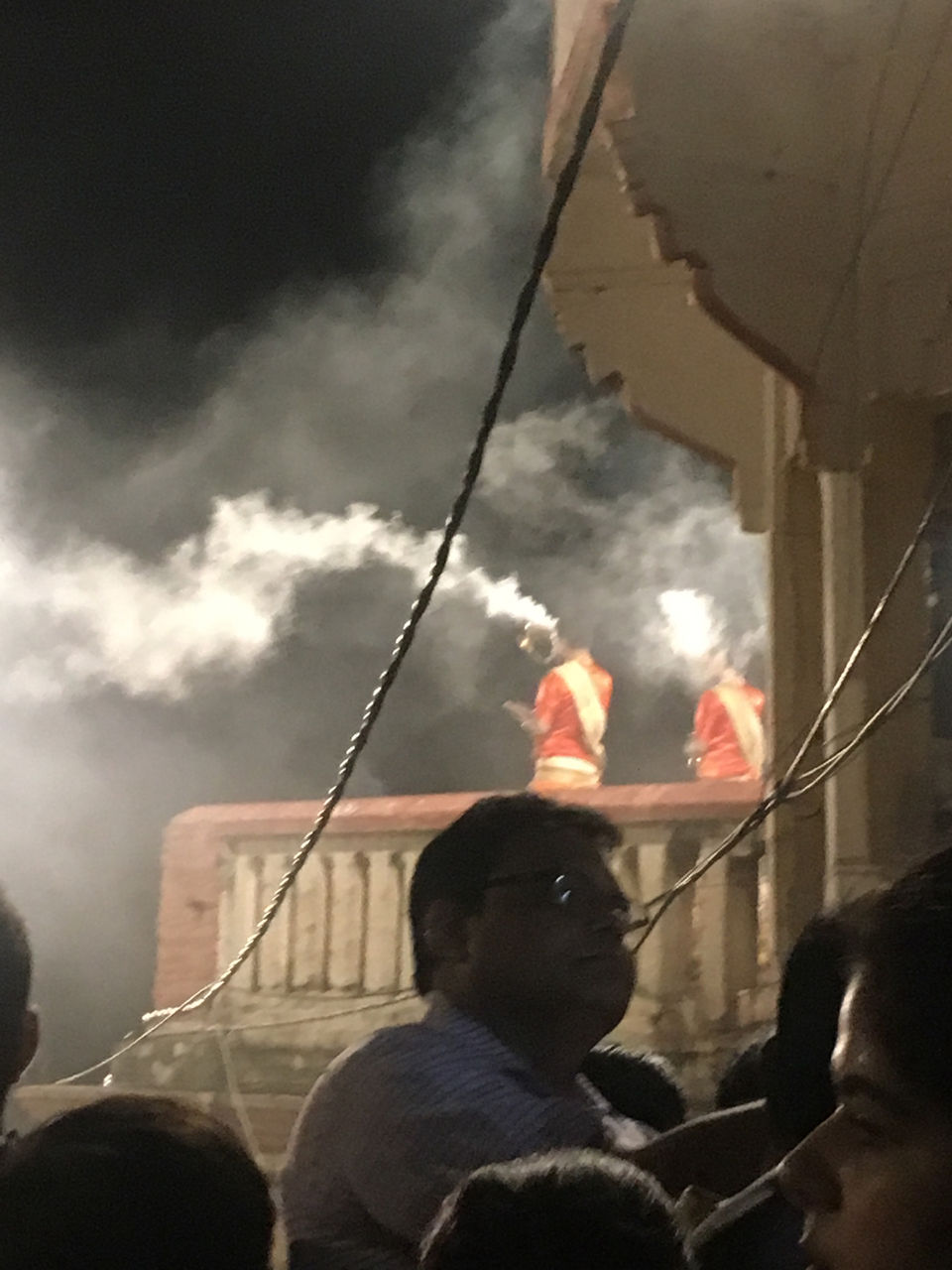 Walking through the bylanes of Banaras is awe-inspiring. It can take one straight back to 200 years. It feels like being a live character inside a period drama series..
Prem Music Emporium is located near Dashaswamedh ghat. They export Hindustani classical music instruments. The owner plays Tabla, and his wife is a vocalist. They were very welcoming, and helpful. The couple really wanted me to get the best out of my week long trip in Varanasi. They also organise private music performance with local music artists at reasonable rate.
P.S: One needs to filter out few things from the mind to appreciate Varanasi like road side garbage, honking of horns from all directions, and heavy vehicle & pedestrian traffic.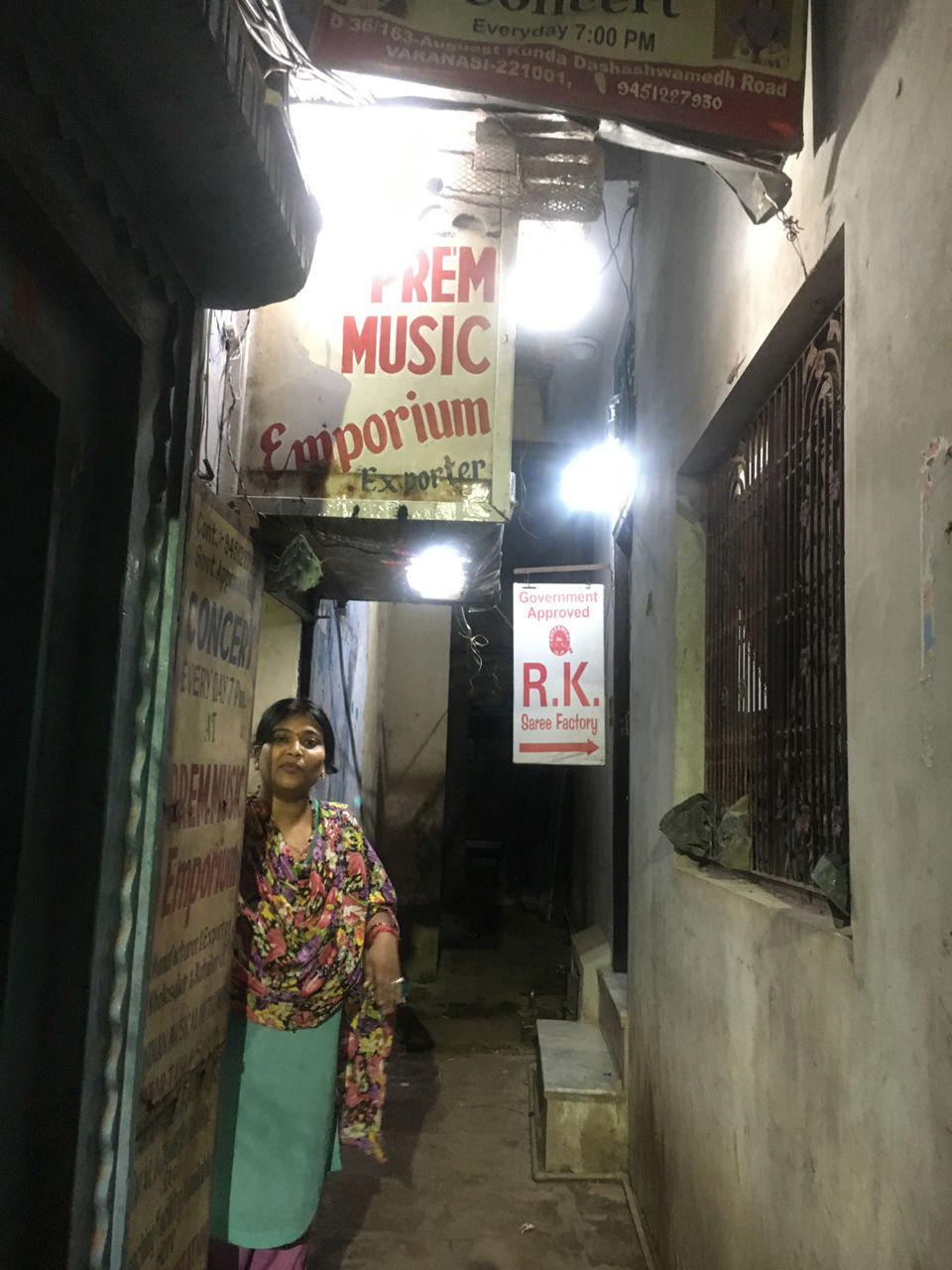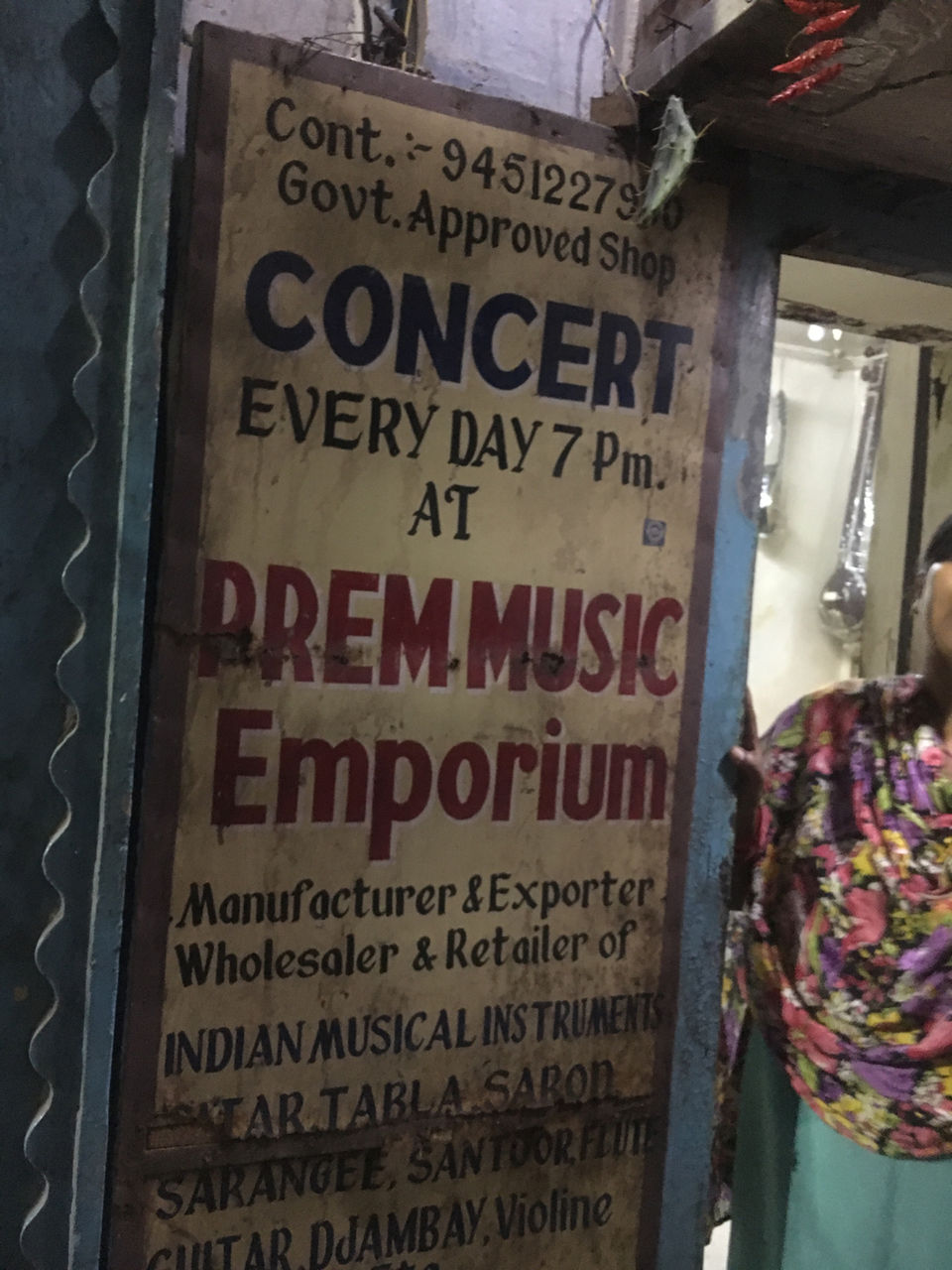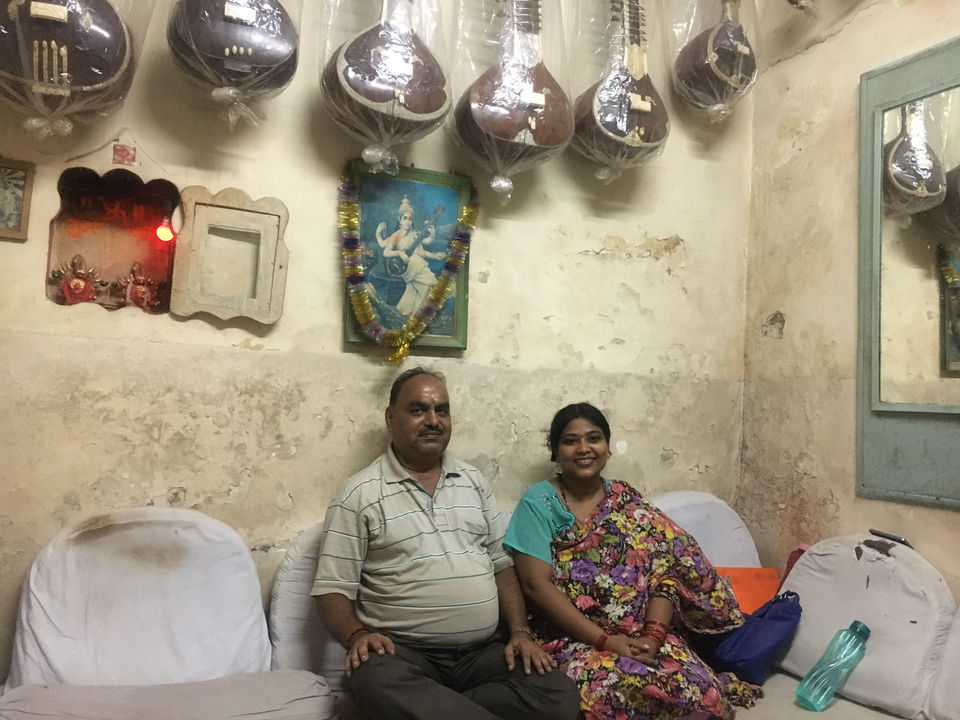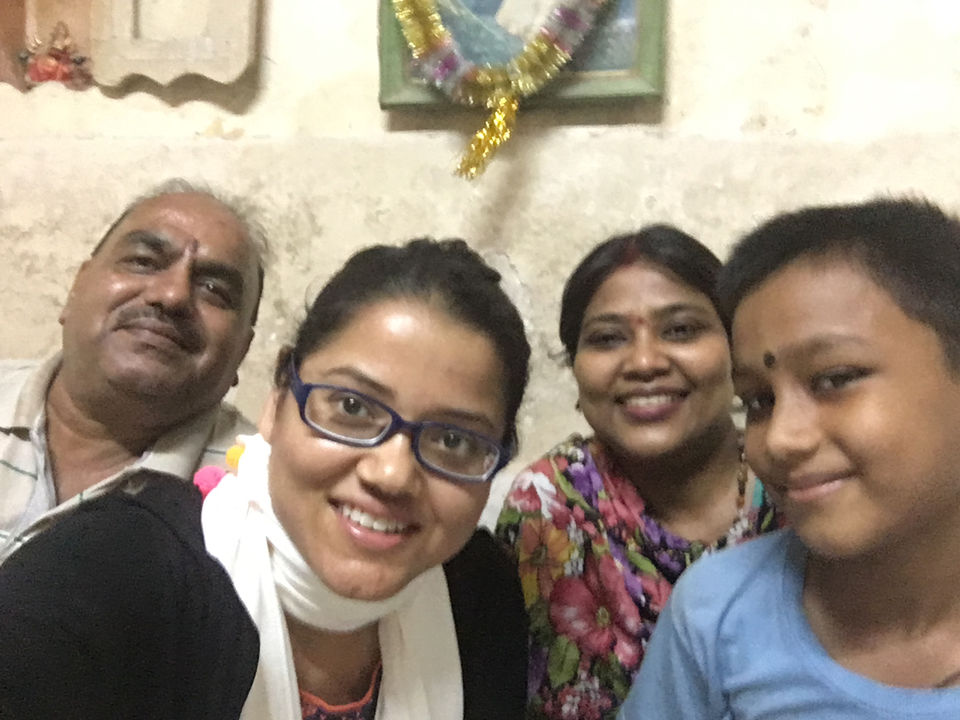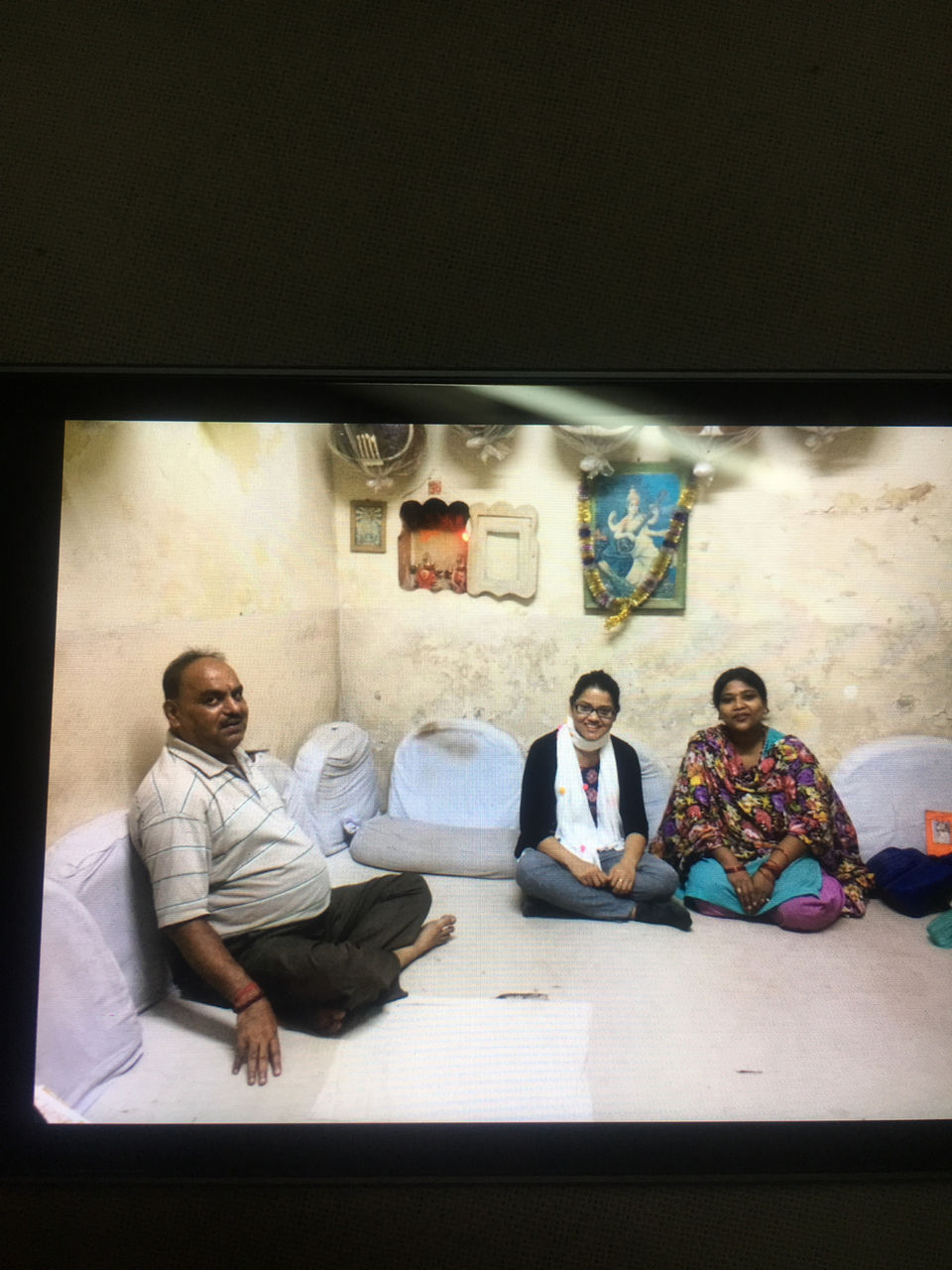 A boat ride at Assi ghat during sunrise is mentally restoring. Typical rate is Rs. 400 for 30 minute ride for the entire boat. Talking to locals is an invaluable experience over here. People are very mellow and they love Indian art, philosophy, and history.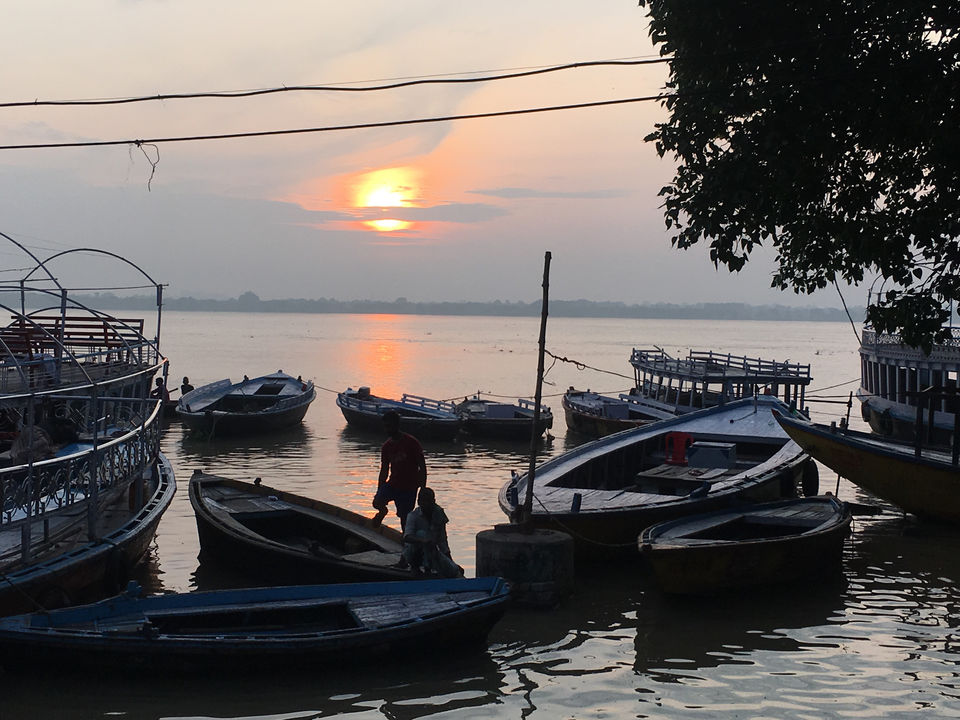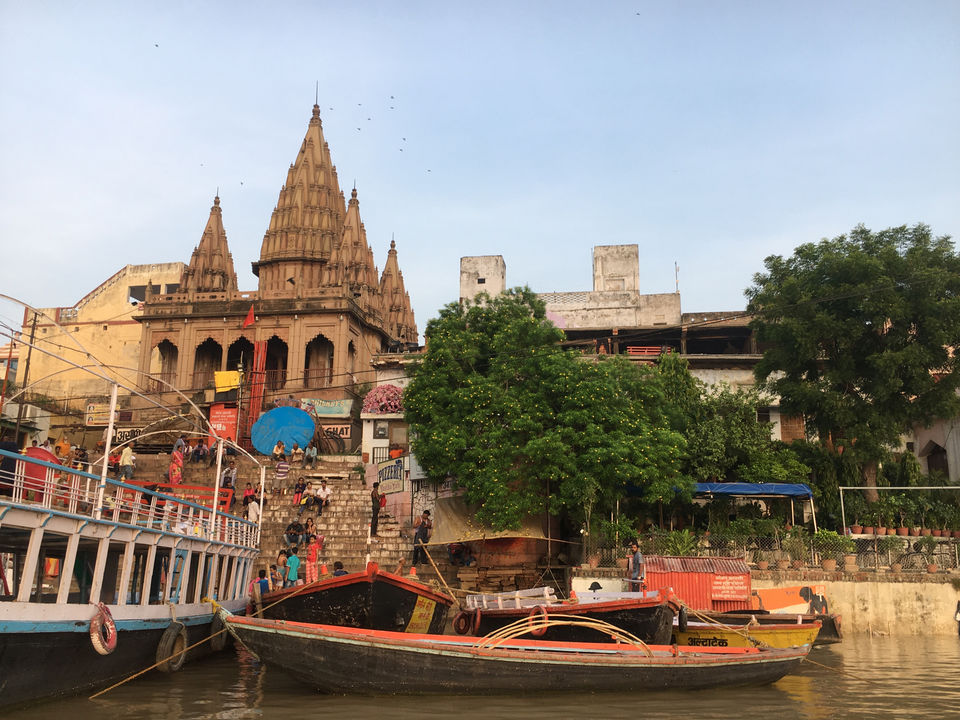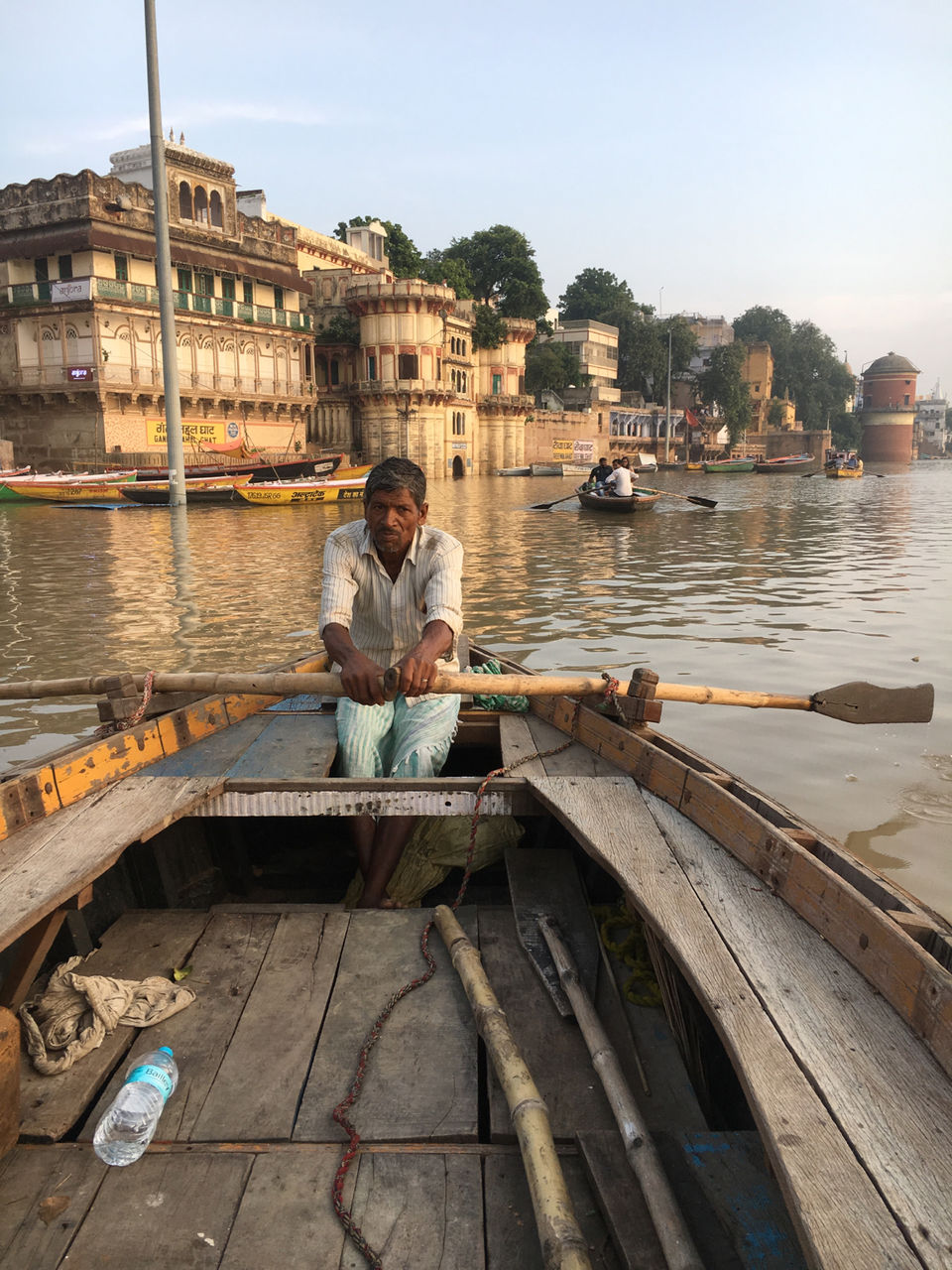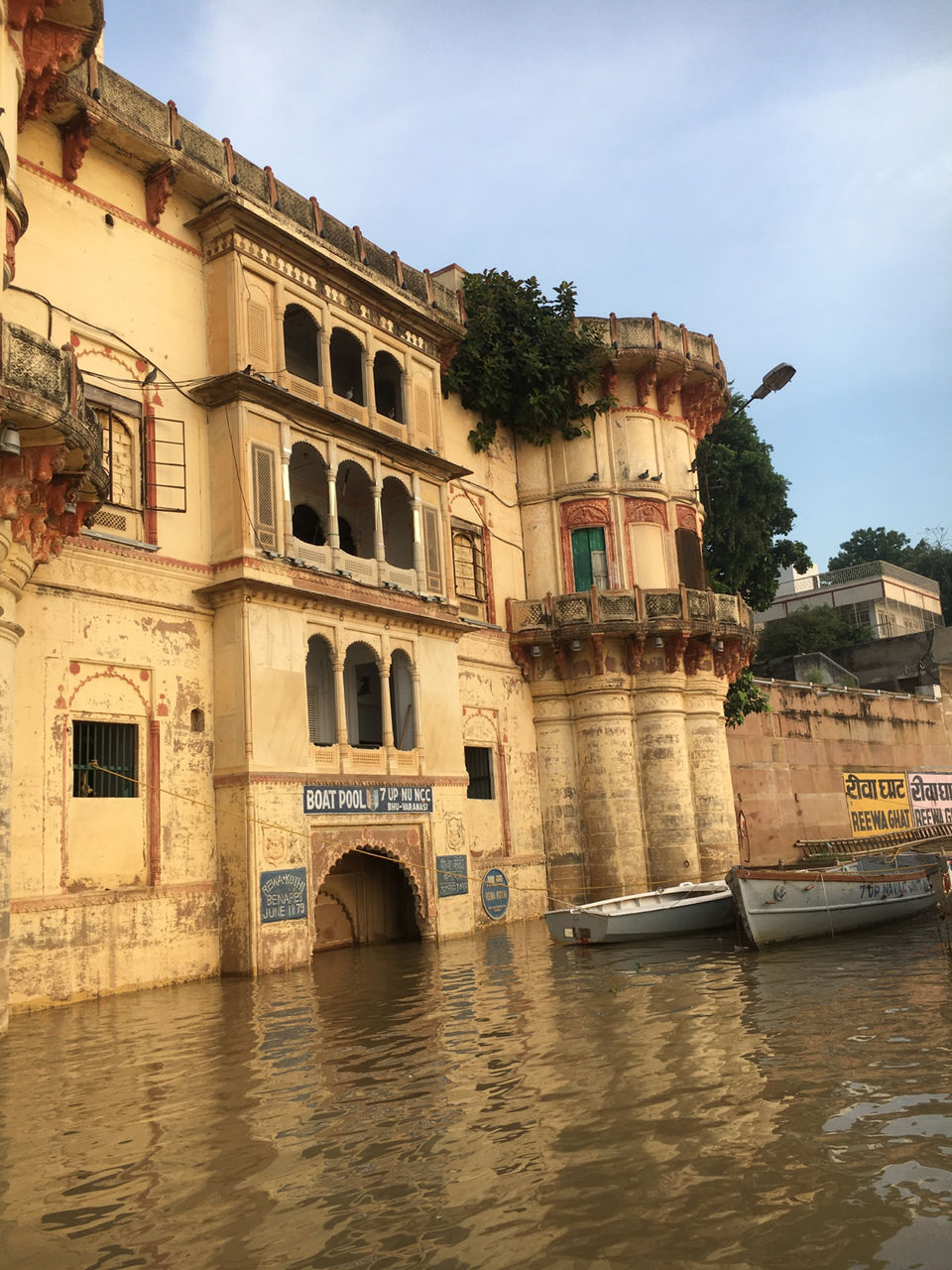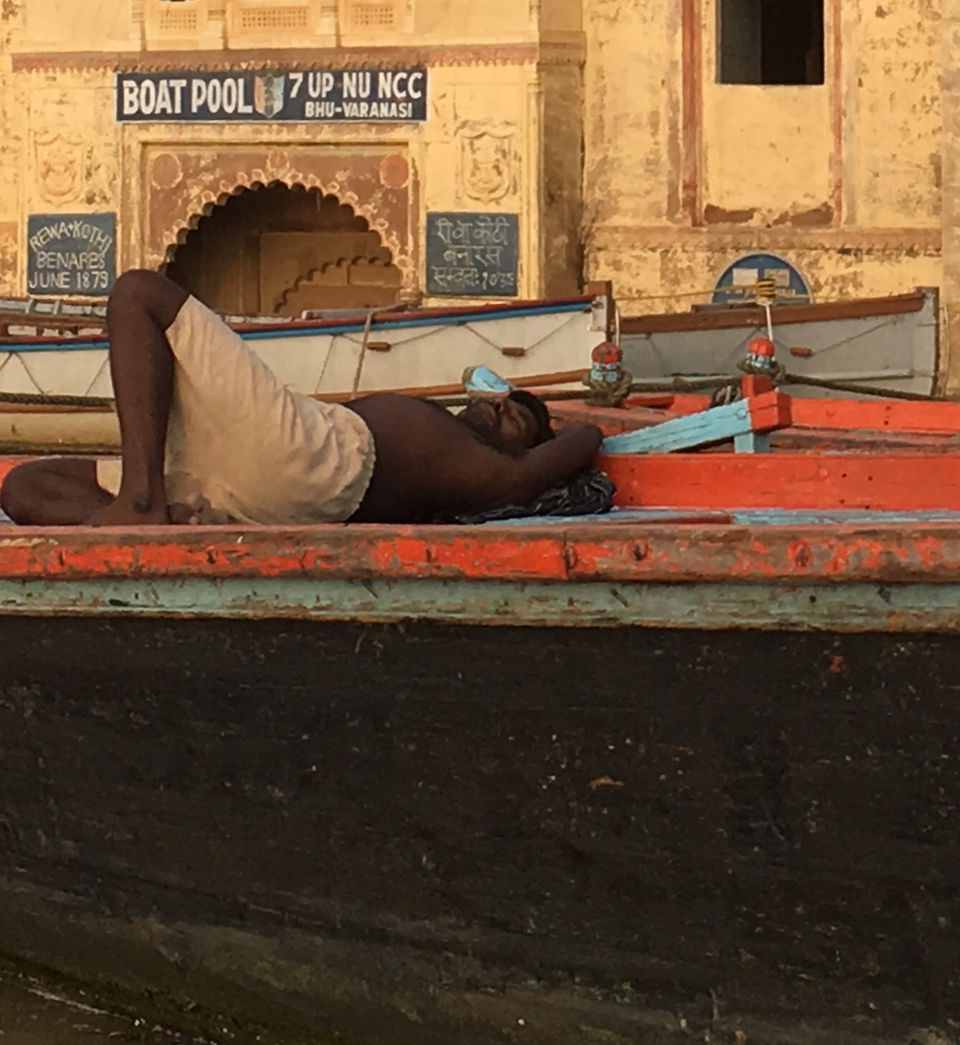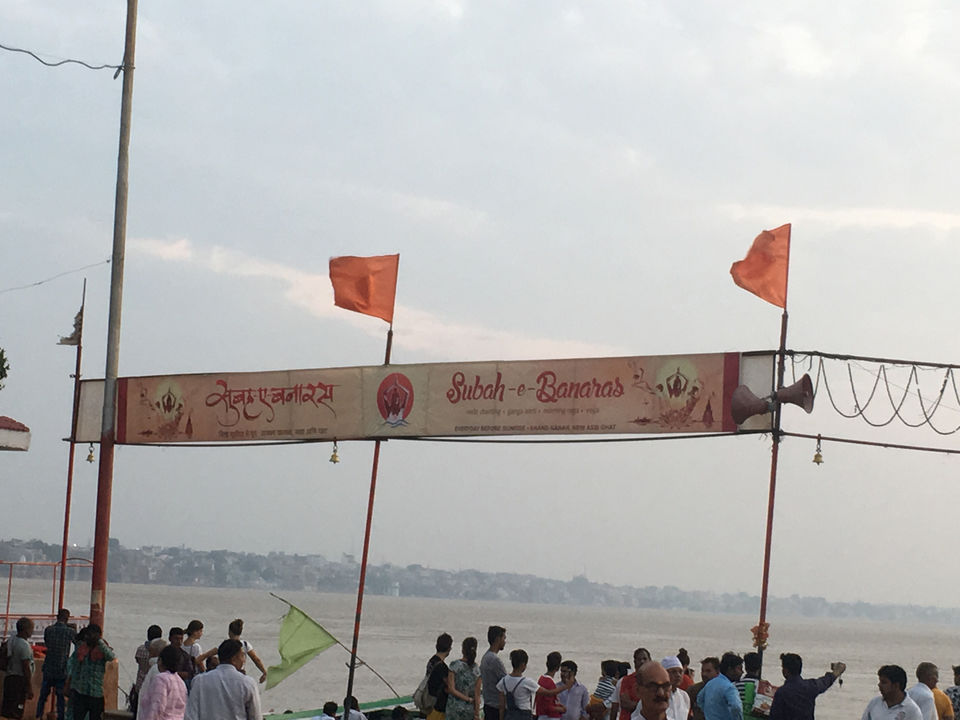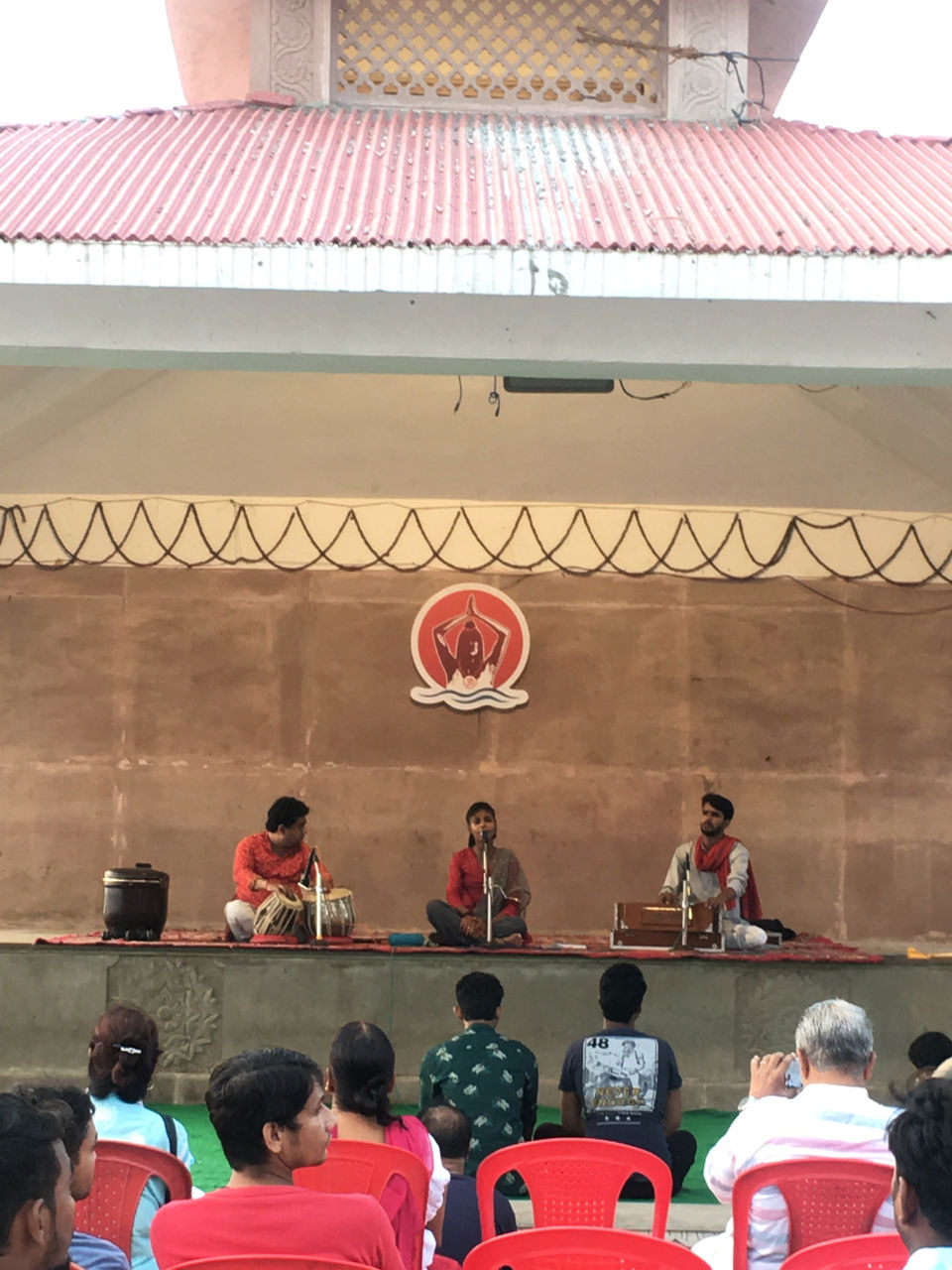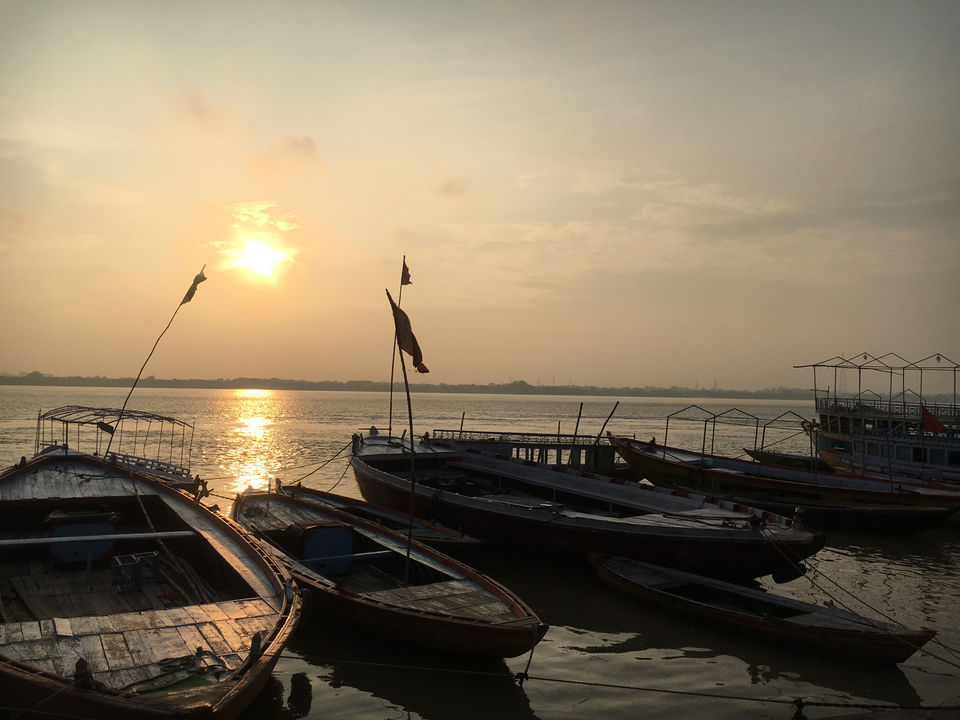 Tulsi ghat is located close to Assi ghat. It's very peaceful, perhaps because of the old fig tree which is at the center of it.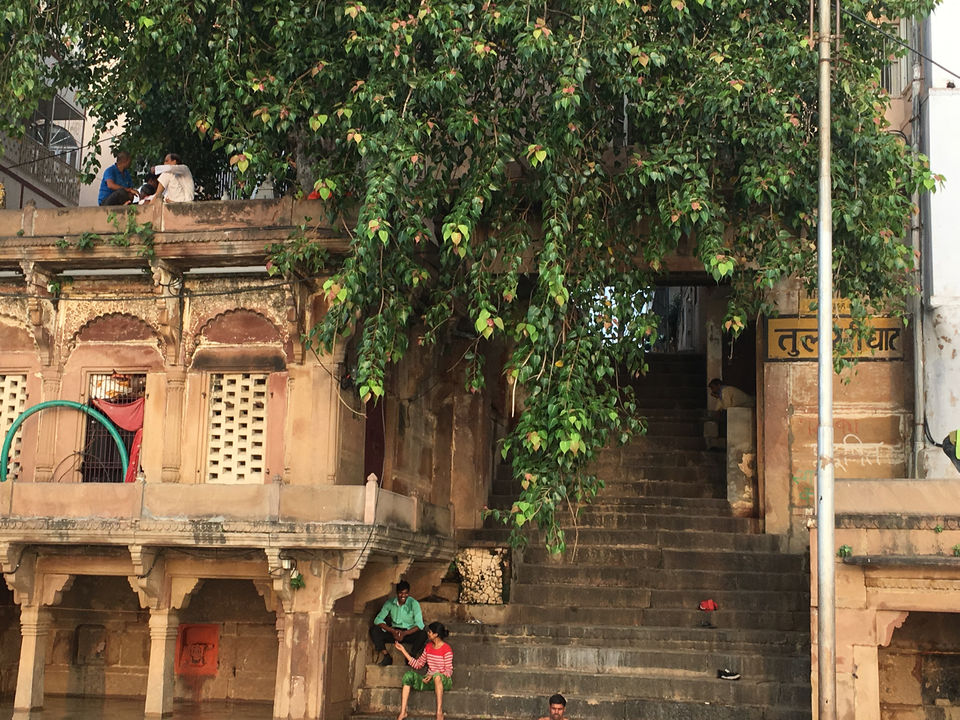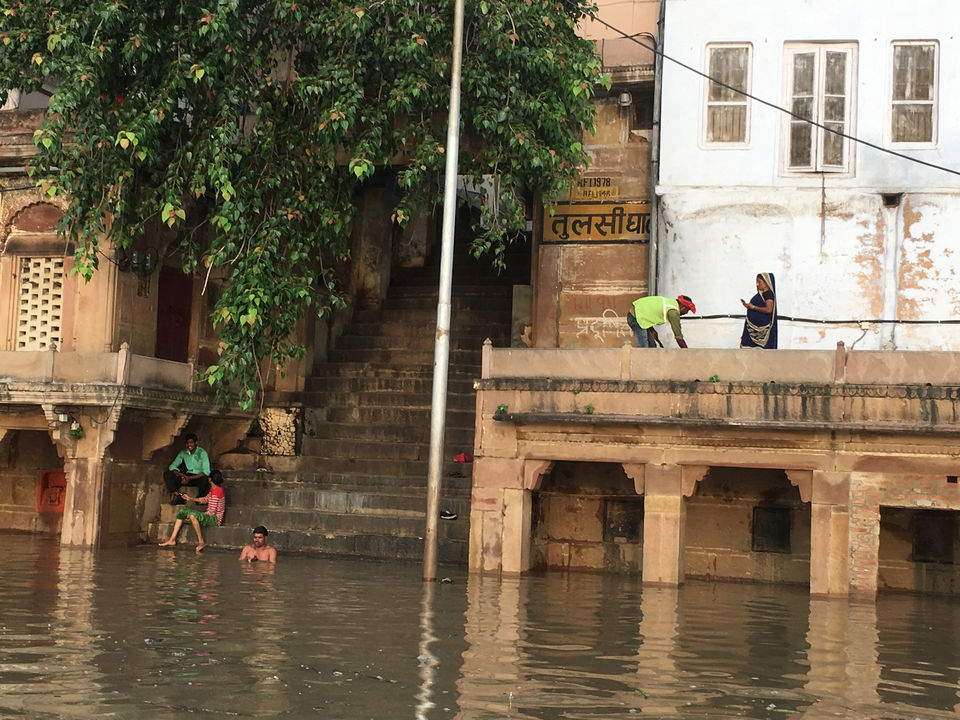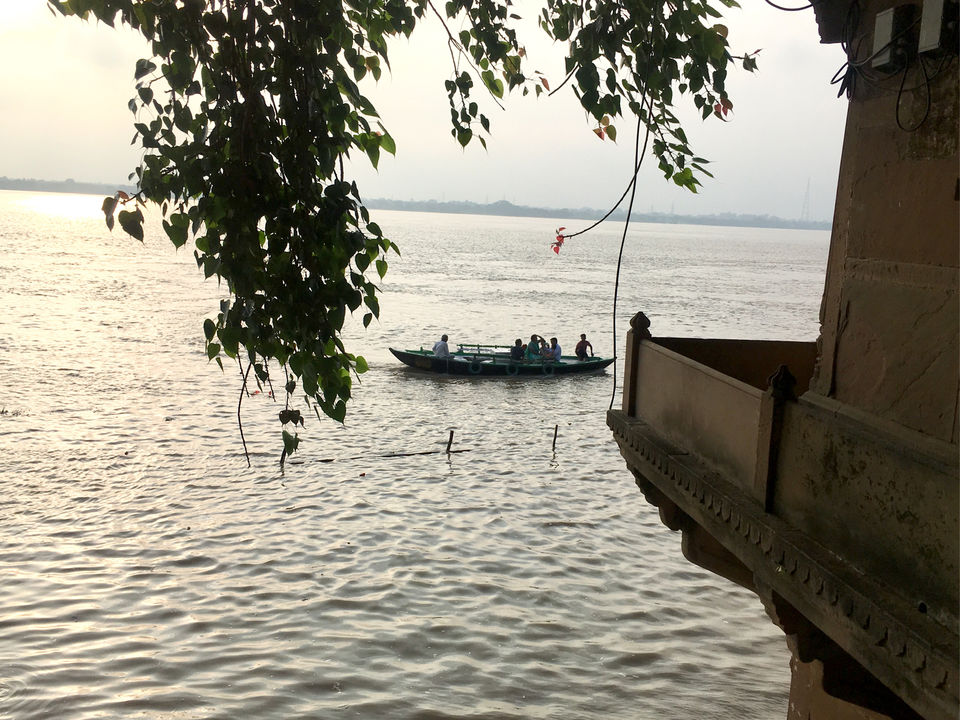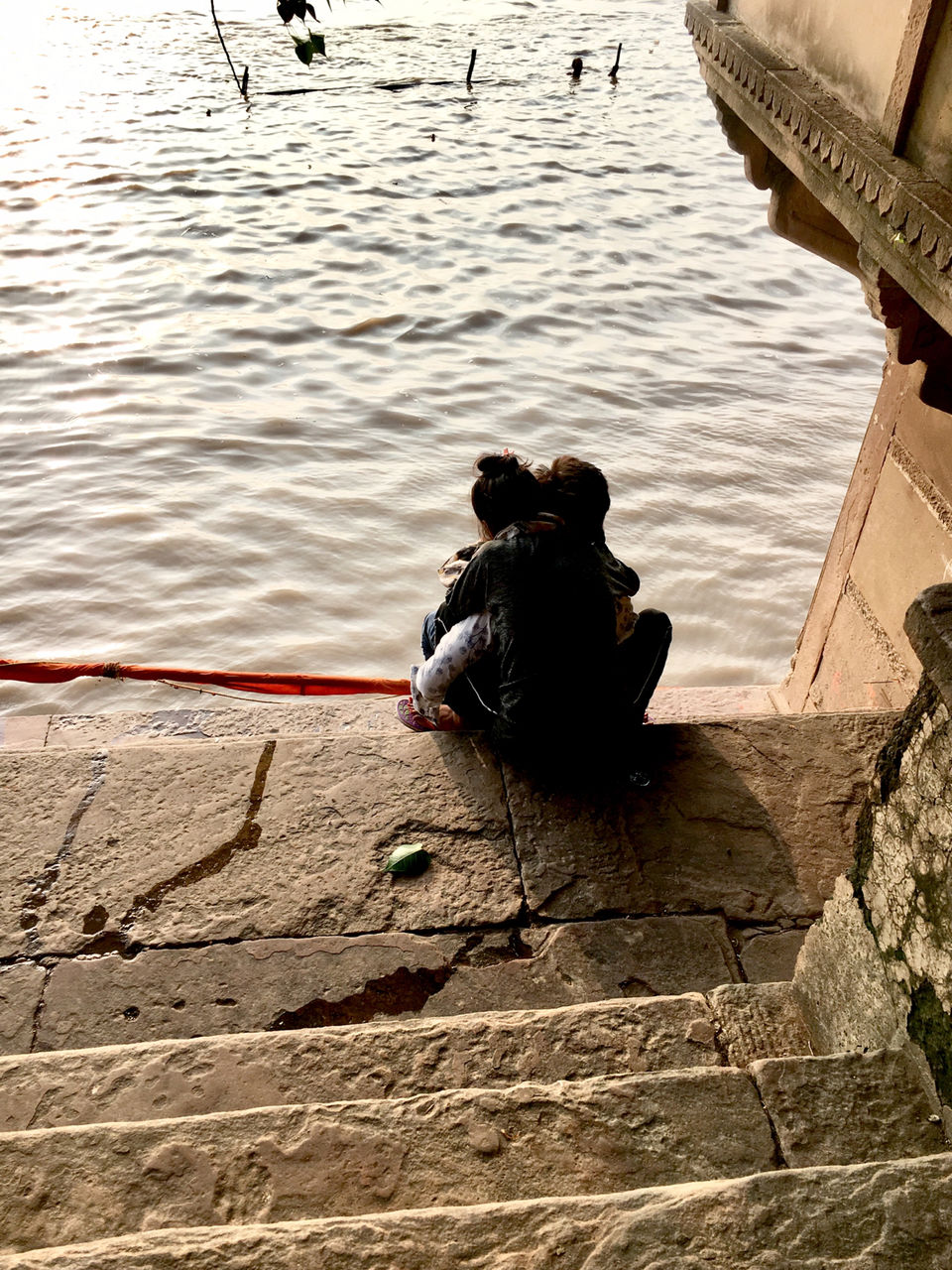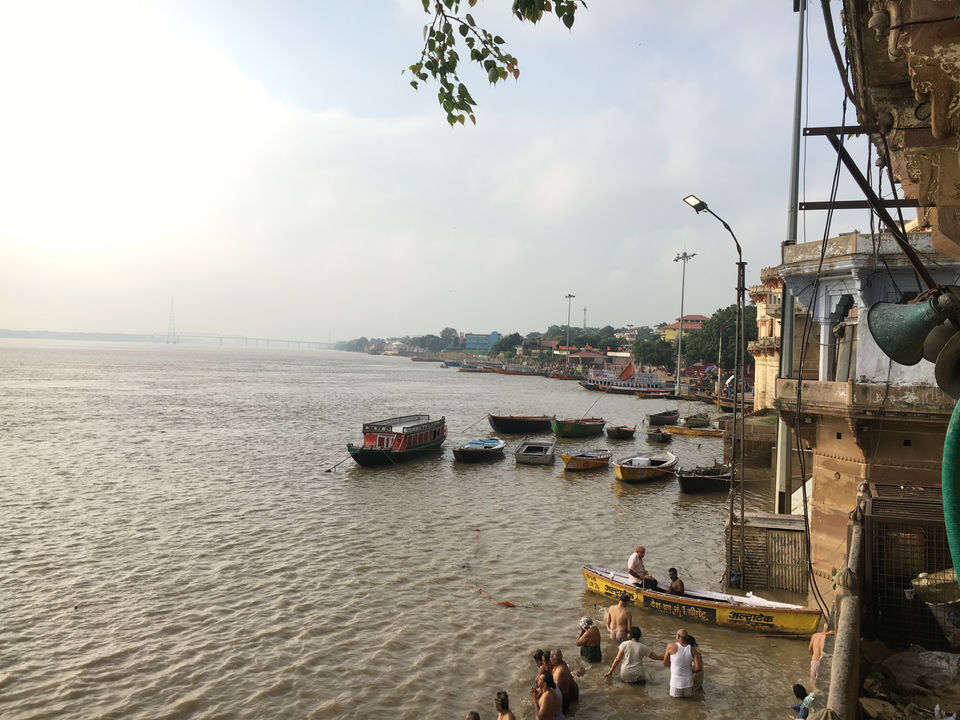 Kabir Chaura is the place where Sant Kabir Das used to work, and share his thoughts on life, and human-self. Some of his personal belongings like footwear, thread spinning wheel (Charkha), etc are kept there.
It's a good place to visit if one follows Kabir Das's teachings.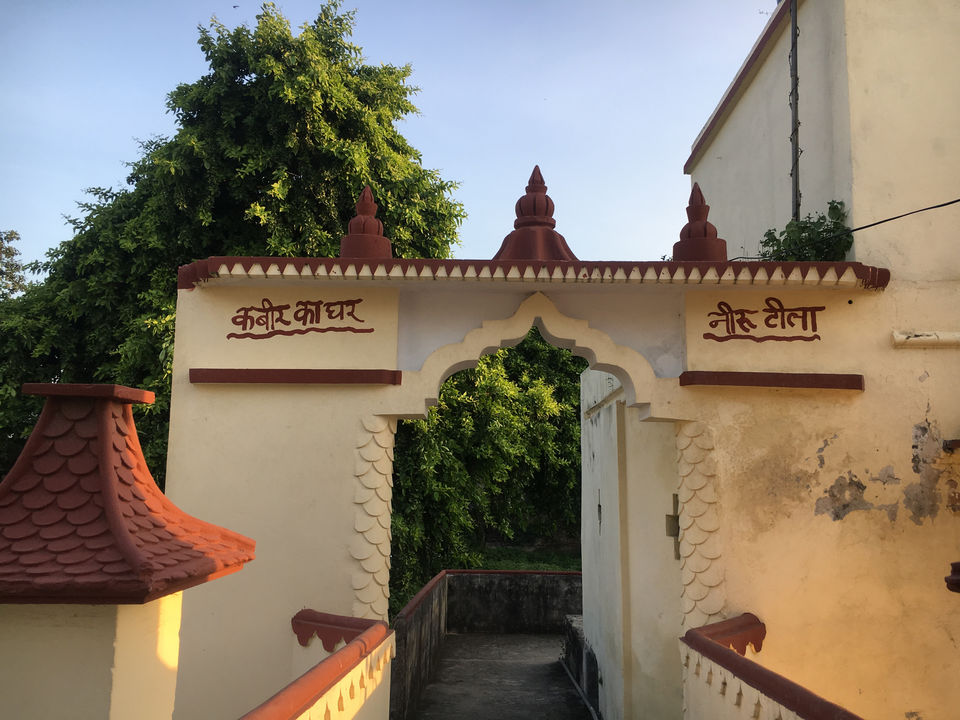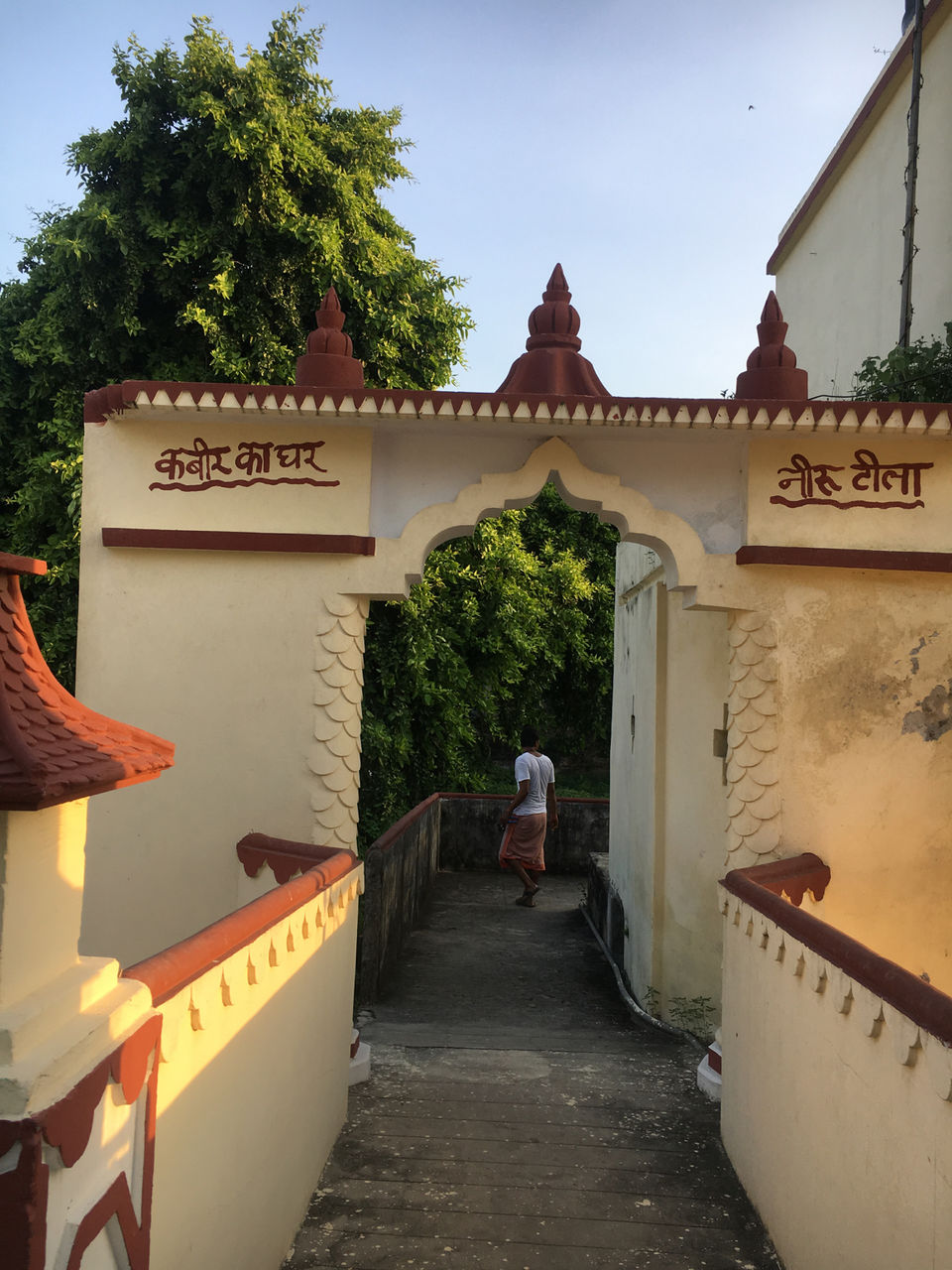 Sarnath is a holy Buddhist place where Gautam Buddha gave his first sermon to his disciples.
- There used to be a Buddhist monastery over here whose remains are excavated by the archeological department. There is a big Stupa here (Dhamek Stupa) where Buddha's relics are kept. The whole area has a nice landscape around it. It's peaceful to walk around.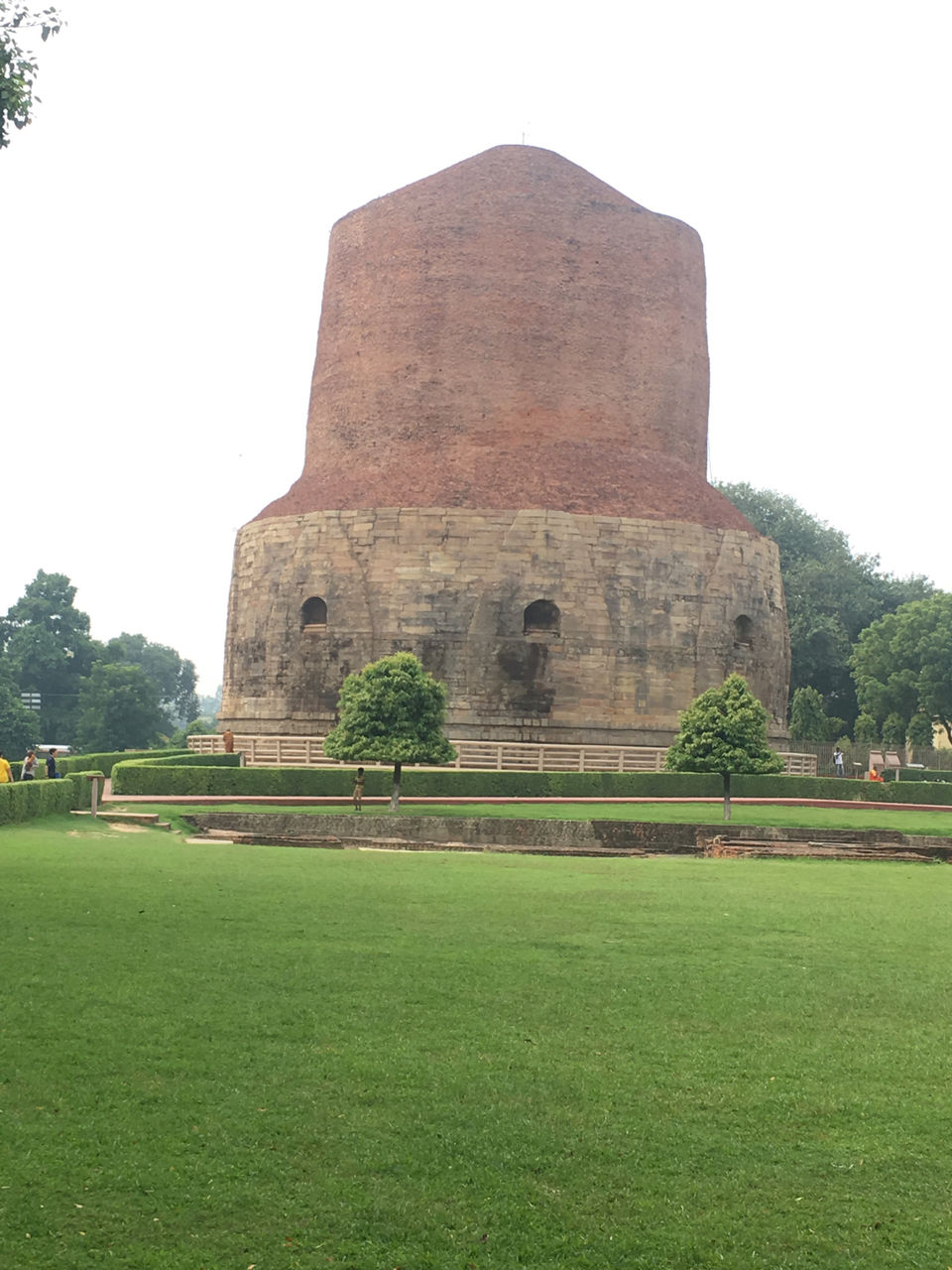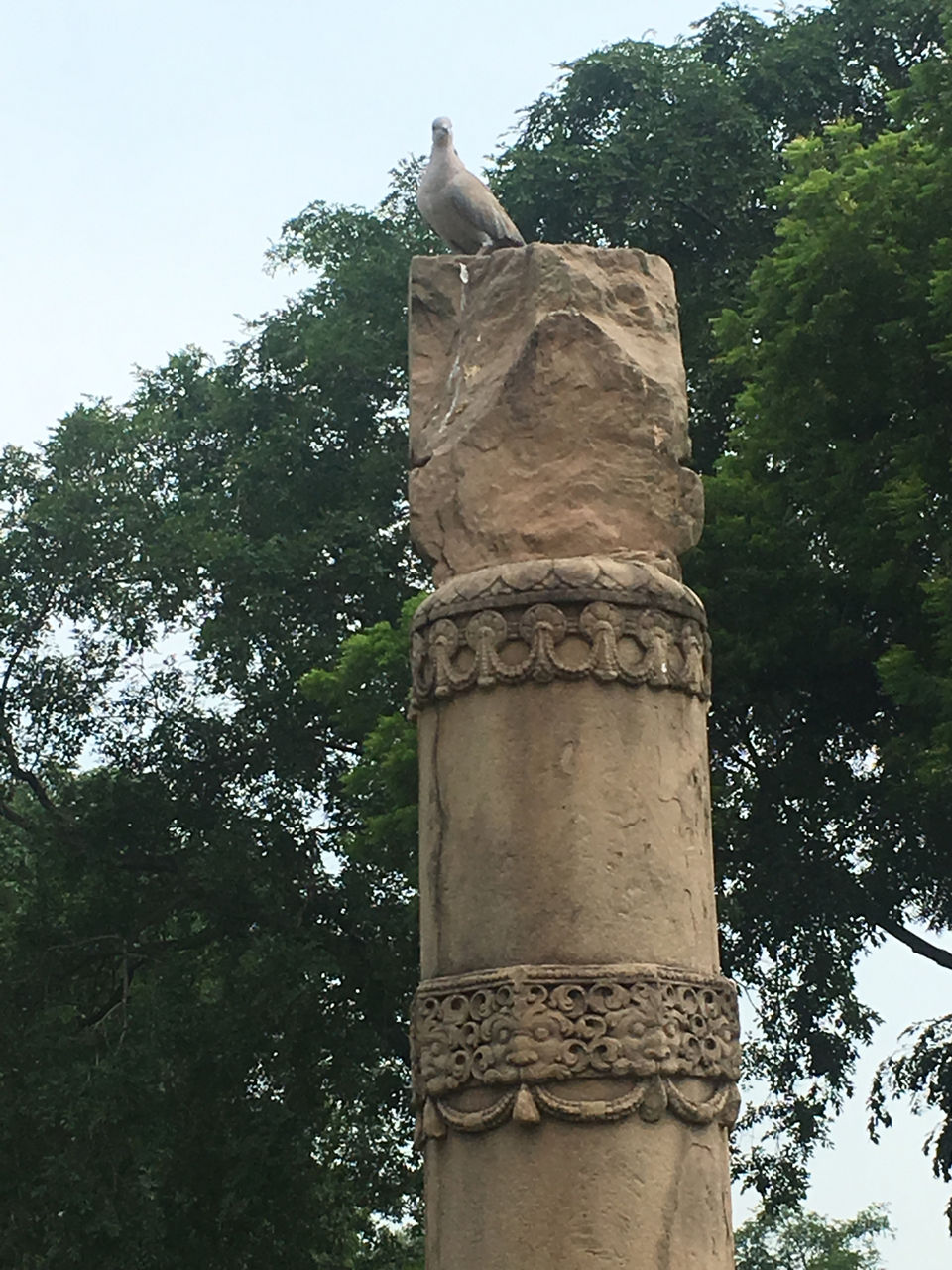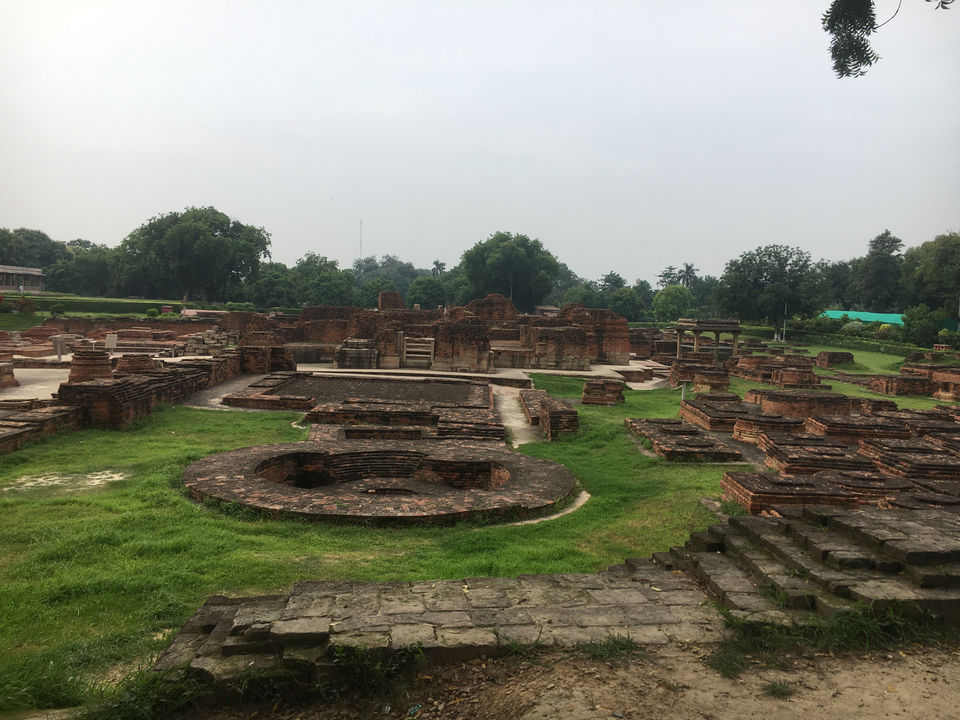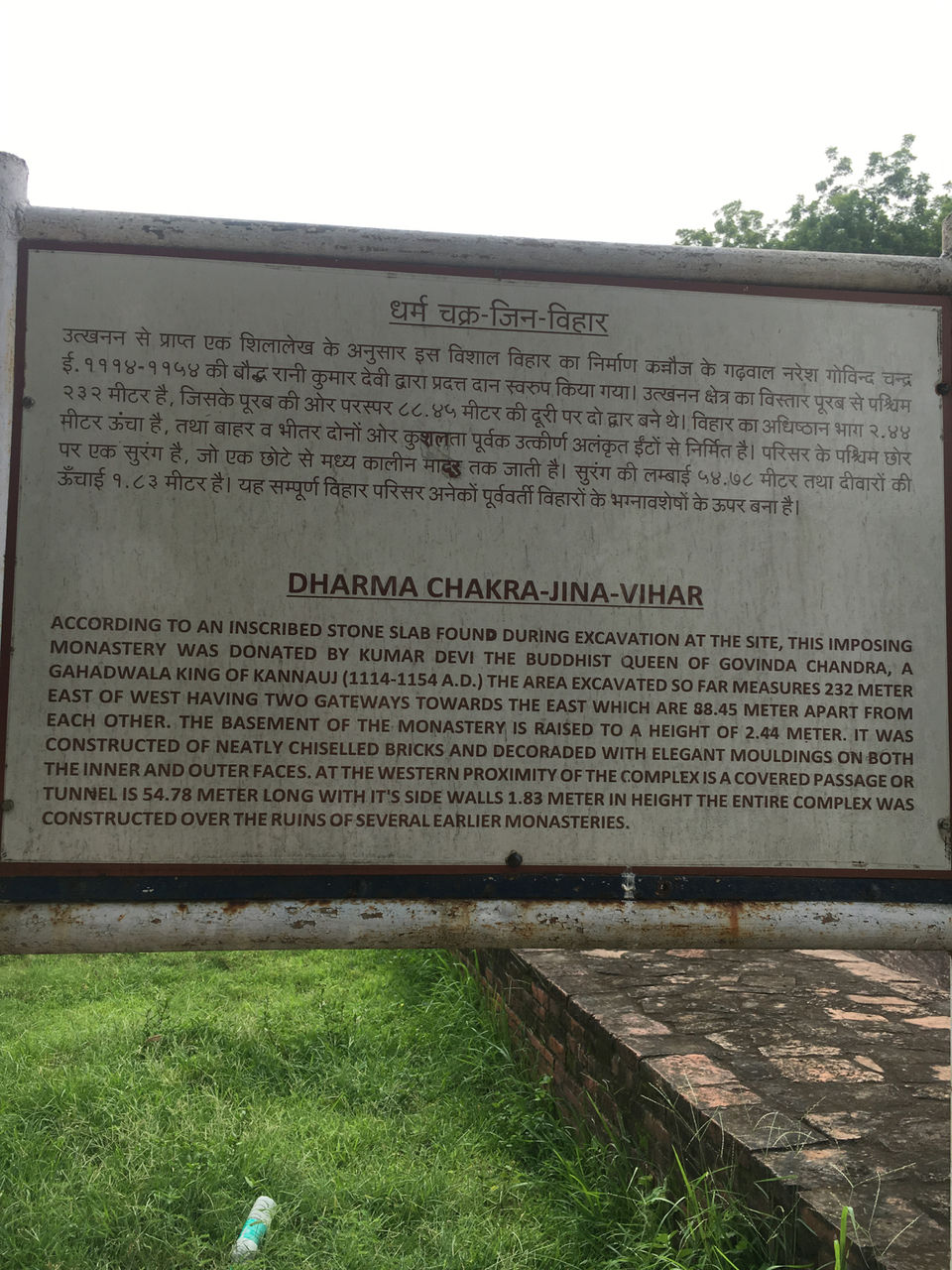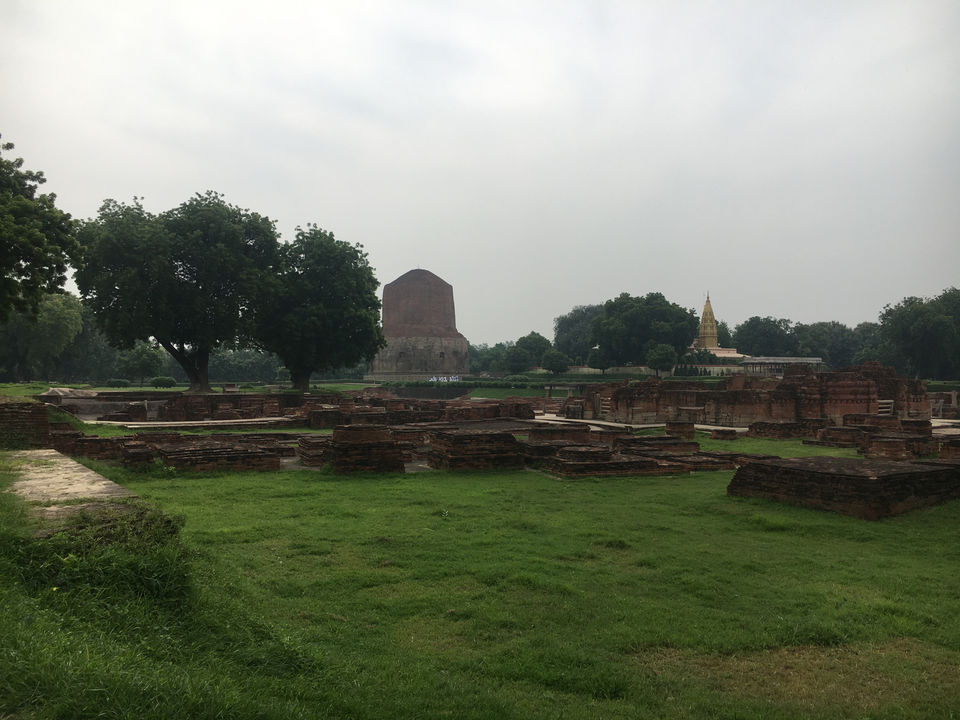 (Photography was prohibited at the museum)
This is a good museum for those who appreciate history, and archeological findings. One can see the sculptures, and items of medieval period from Gupta, and Maurya period. It's worth going. And the museum shop has good collection of souvenirs!
Random clicks on the streets of Banaras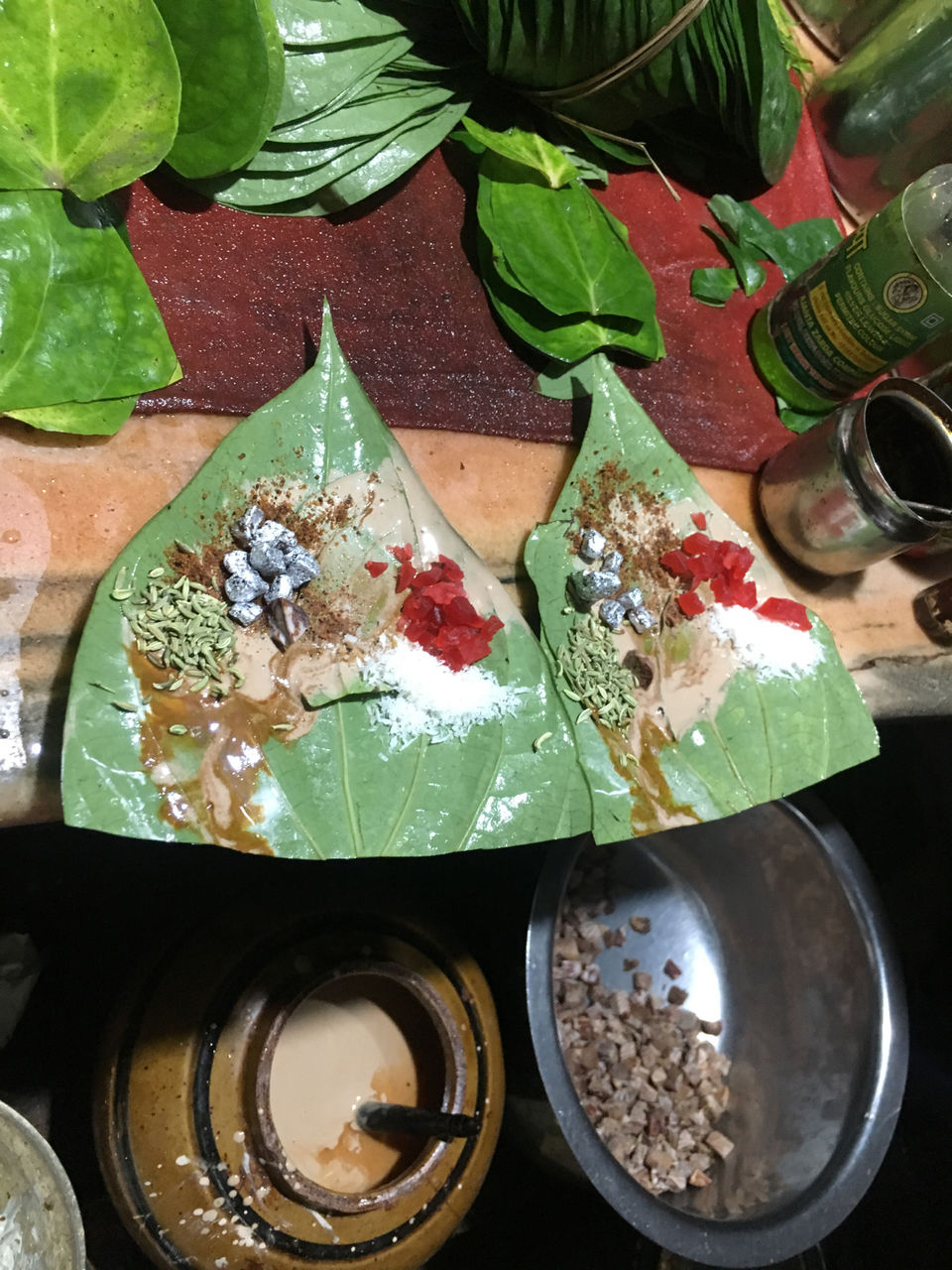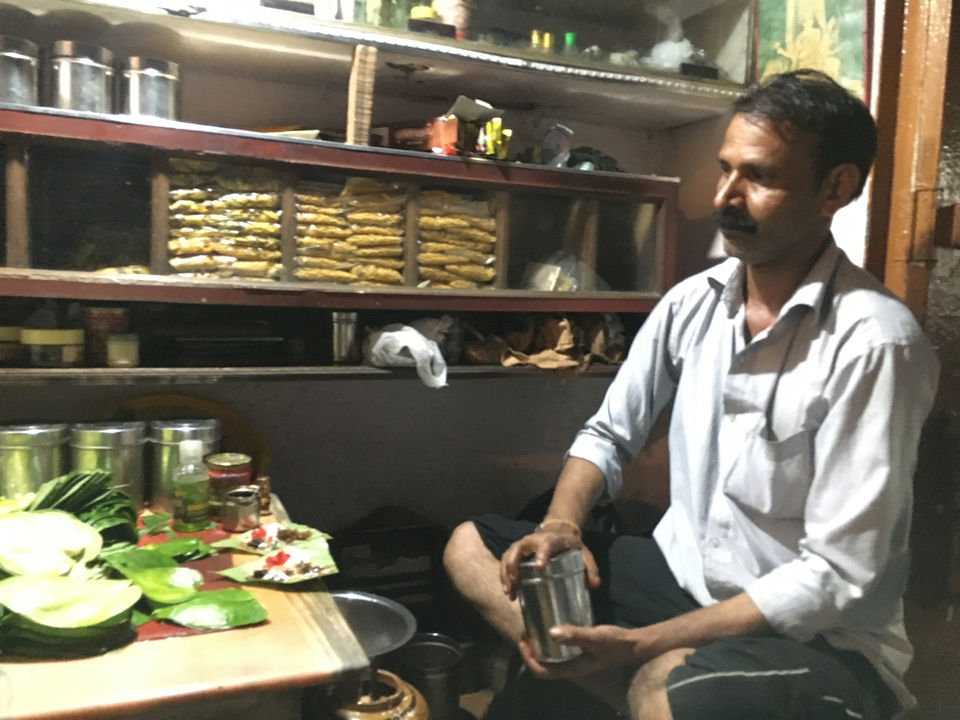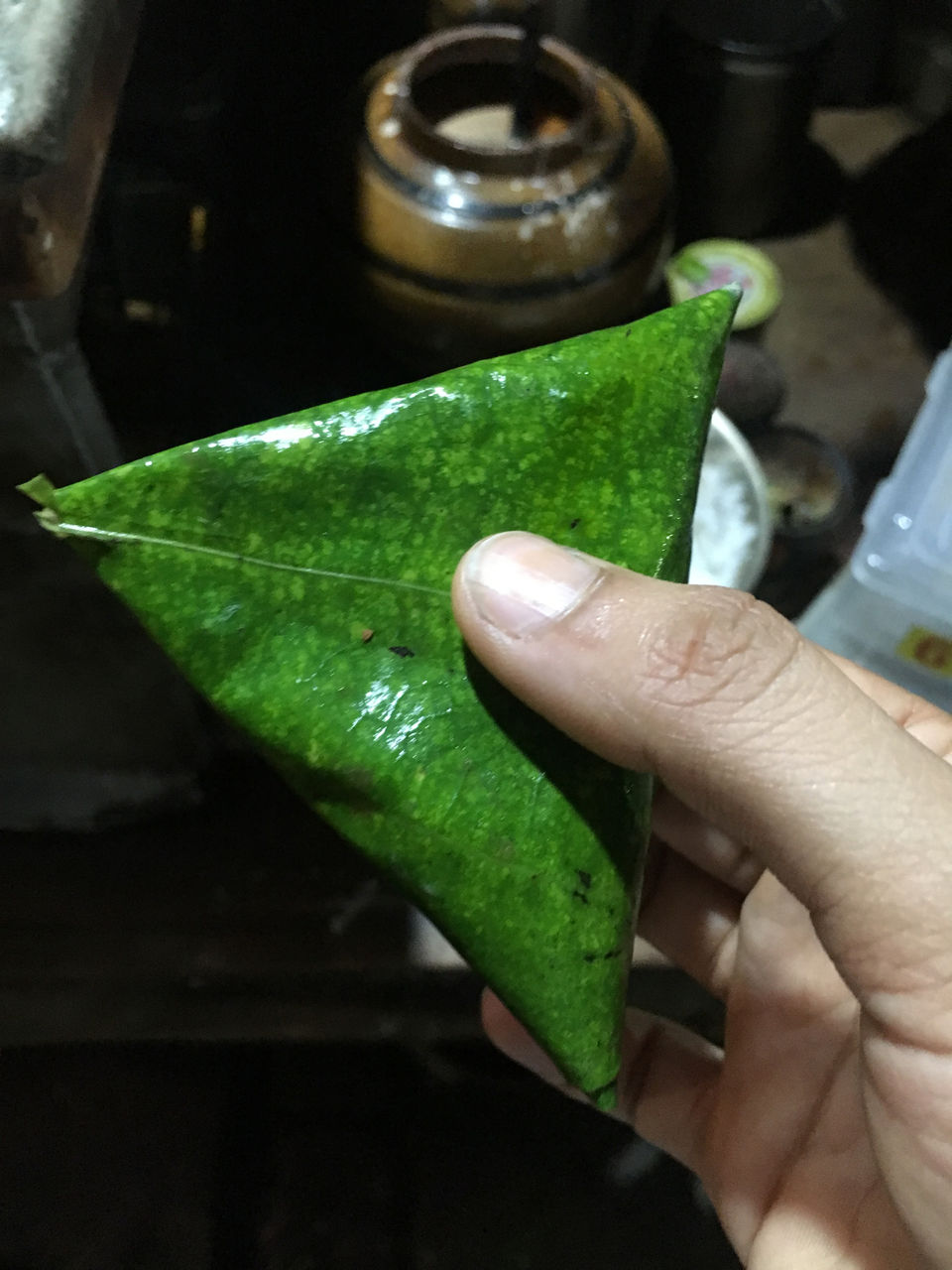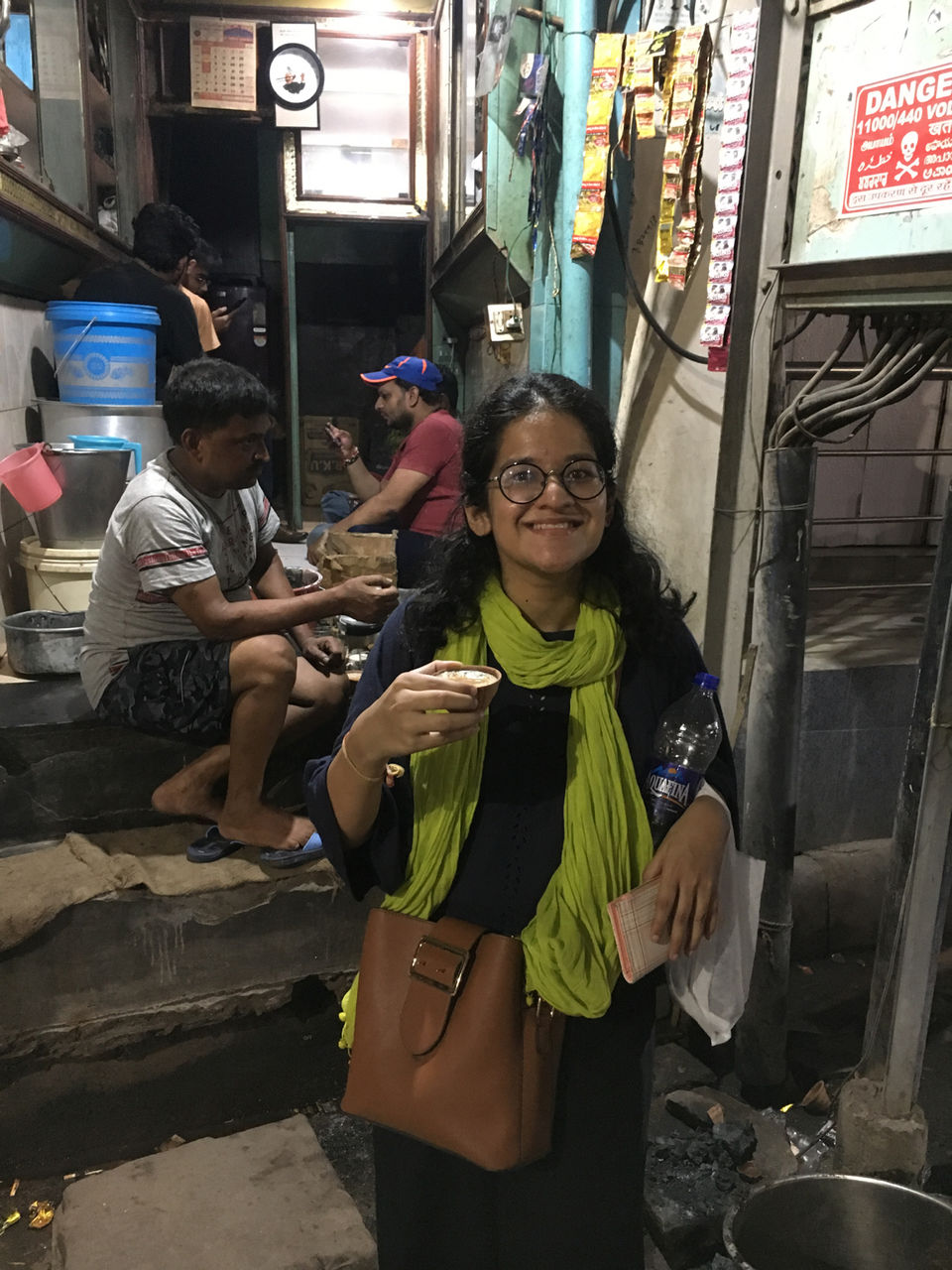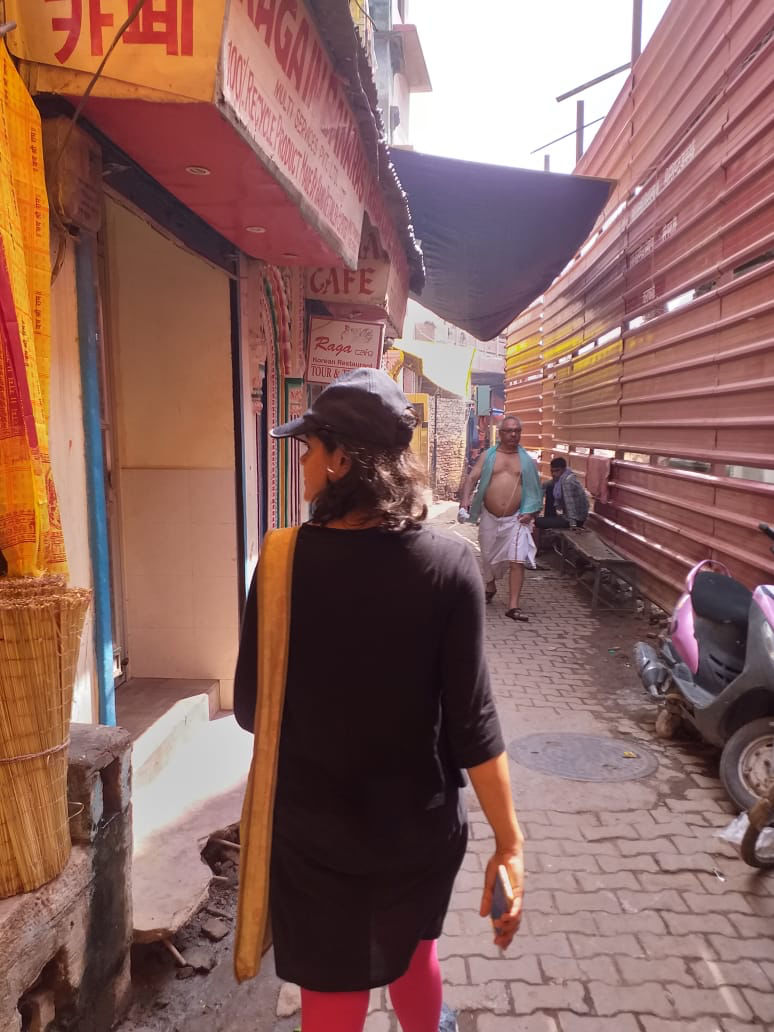 Alaknanda cruise (nordiccruiseline.com)
The cruise runs for 1.5 hr in the evening along the Ganga ghats for Rs. 900 per person. This is a good option if rowing boats aren't operational because of high tide.
It starts near Assi ghat.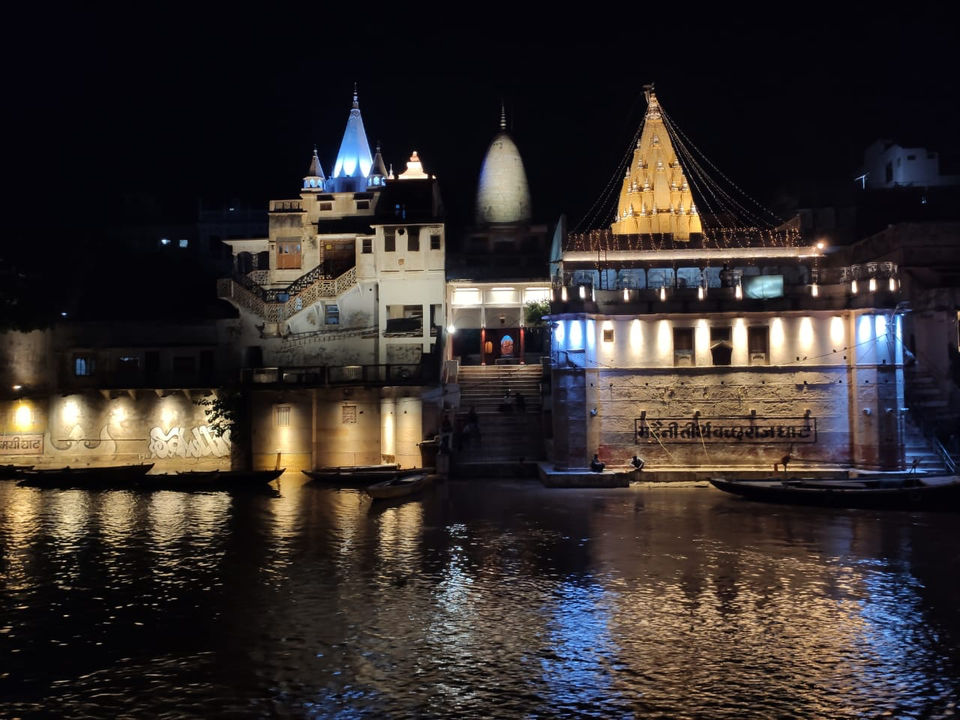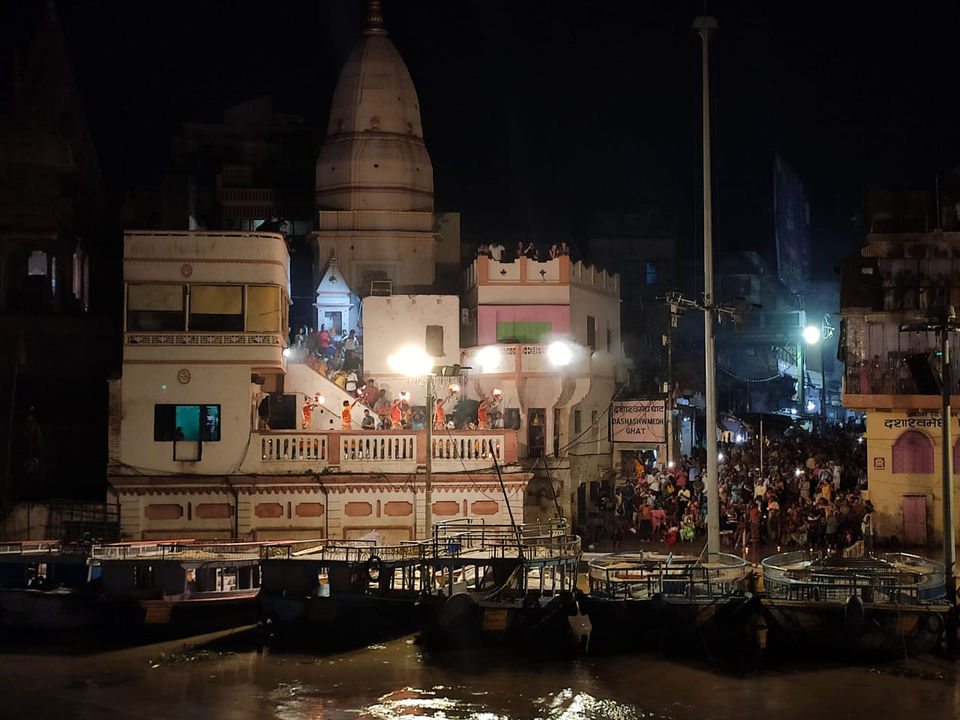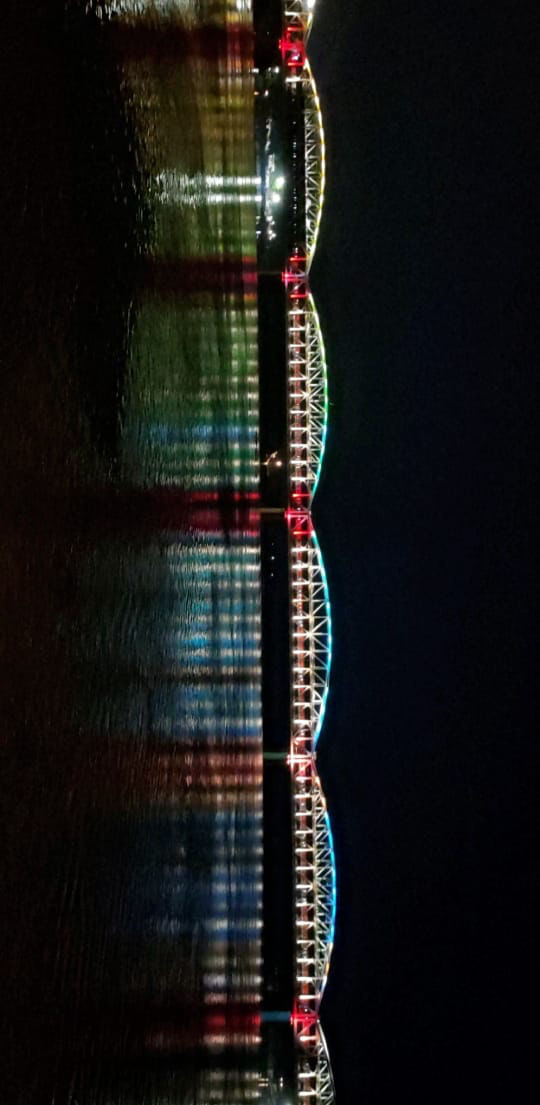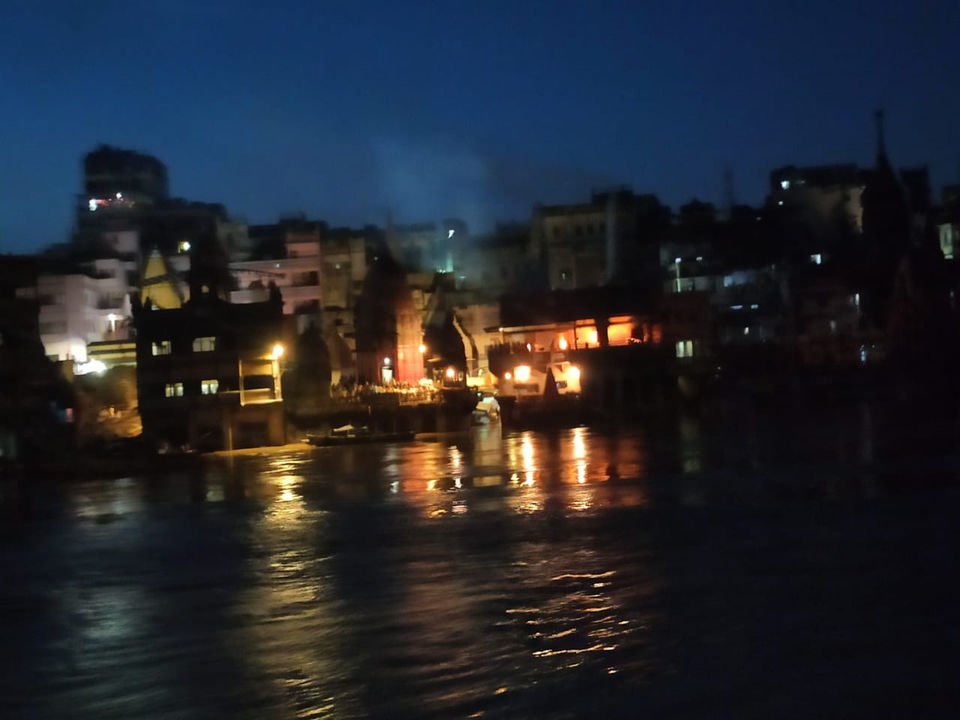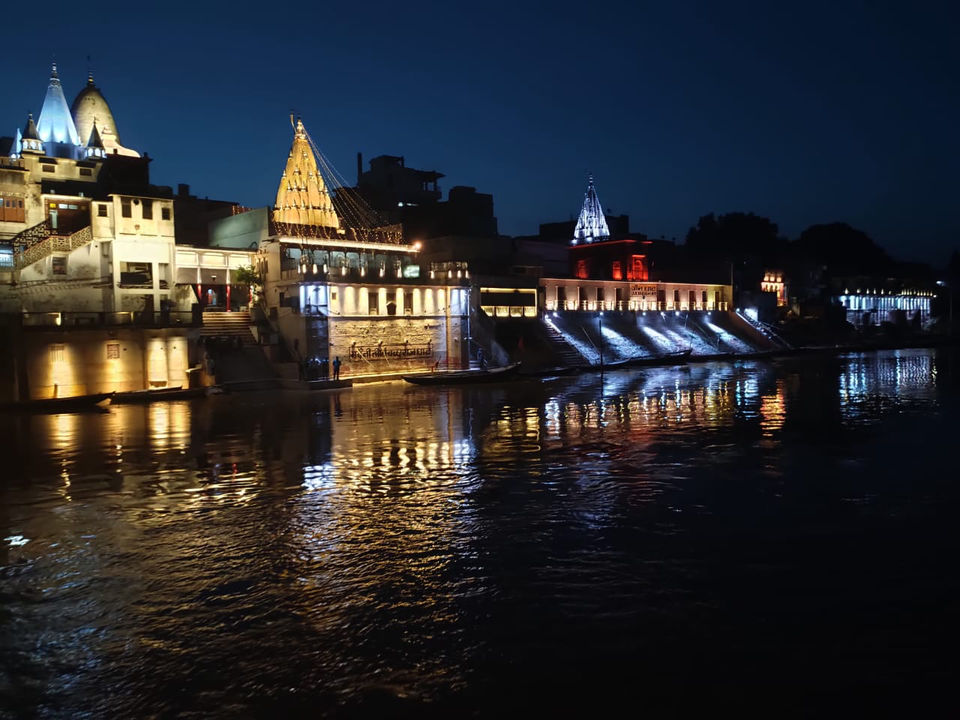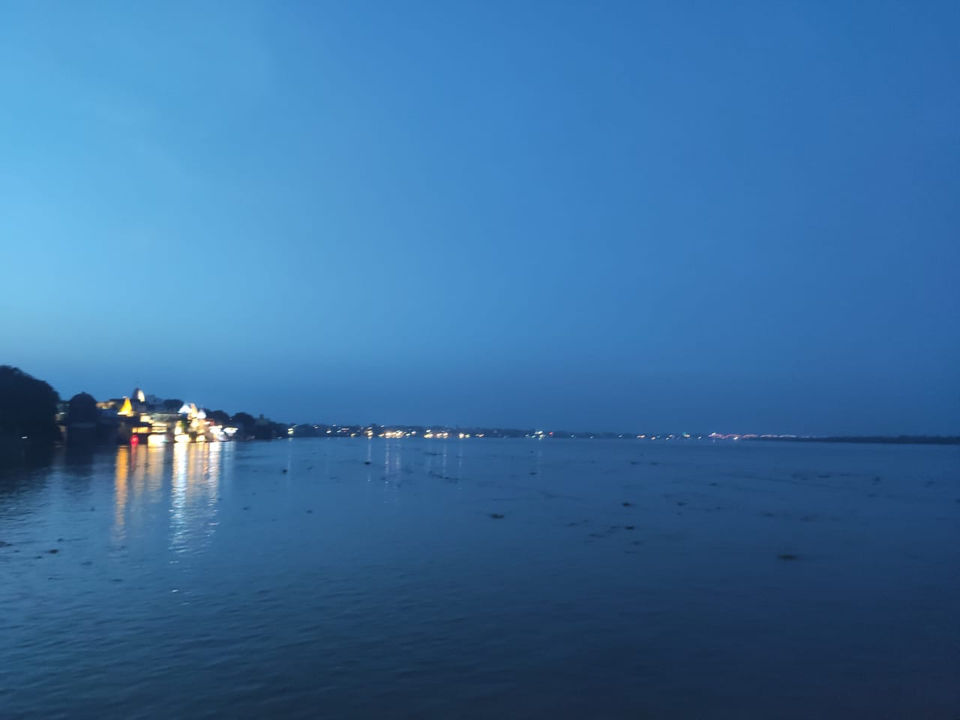 Silk Factory, Lallapura, Varanasi
Lallapura is one of the areas in Varanasi where silk weaving is done. There are small factories at individual houses where weaving is done. They work as a part of co-operative society. One can hear the sound of power looms through out the day in this area.
One can visit this area to see how silk weaving is done through power loom, and hand loom. Handloom work on one silk saree requires 25-30 days of work.
One can also buy silk sarees here at good rate. If one can reach there herself without the reference of a guide or rickshaw driver then it's possible to negotiate a better price. Guide or rickshaw wala get commission otherwise.
Rozi silk international (visiting card attached in the photograph below) is a good place to visit. They show the factory, and explain the process in detail. They don't force to purchase sarees. Please tip the old guy (dada) who gives the factory tour.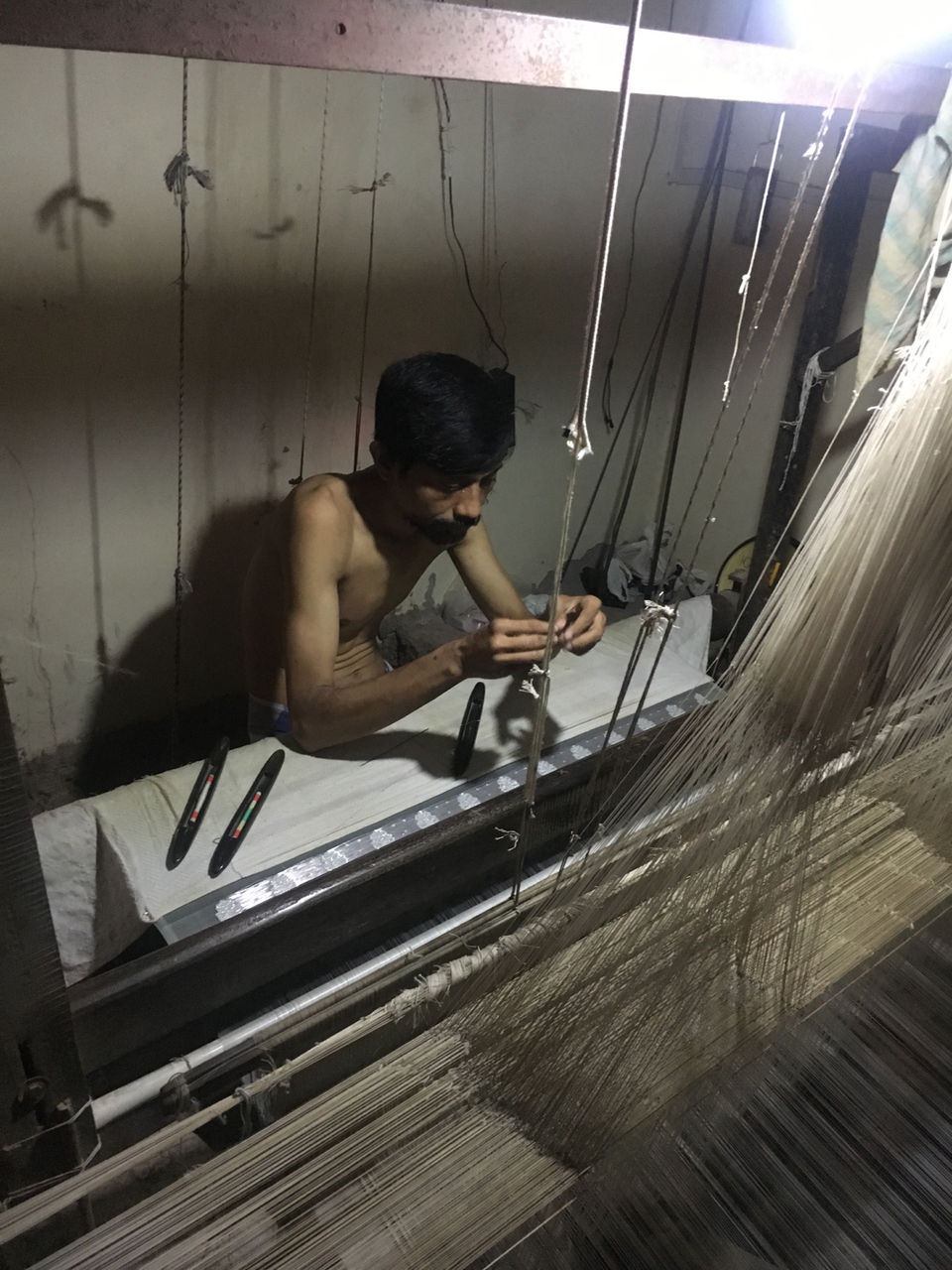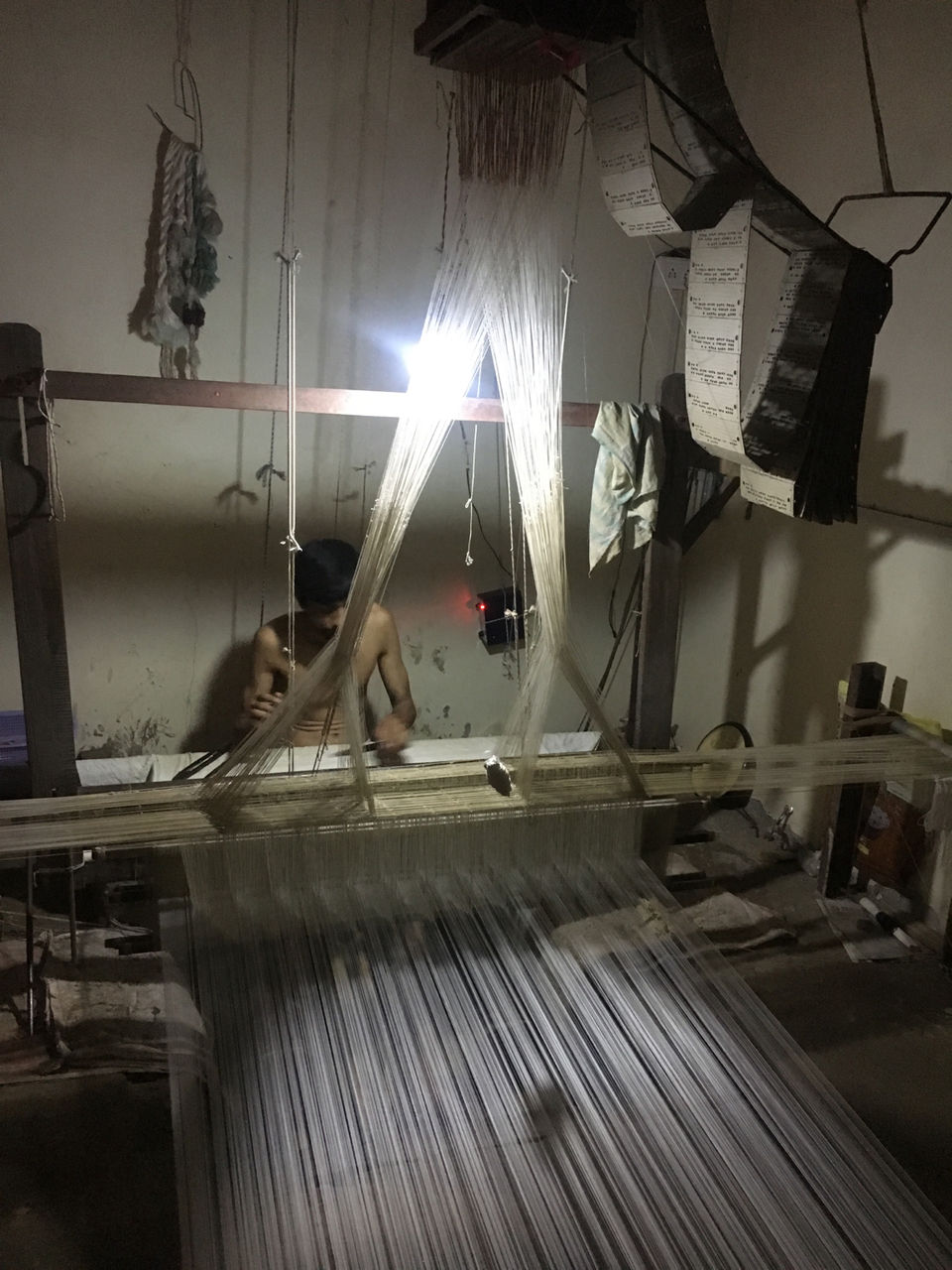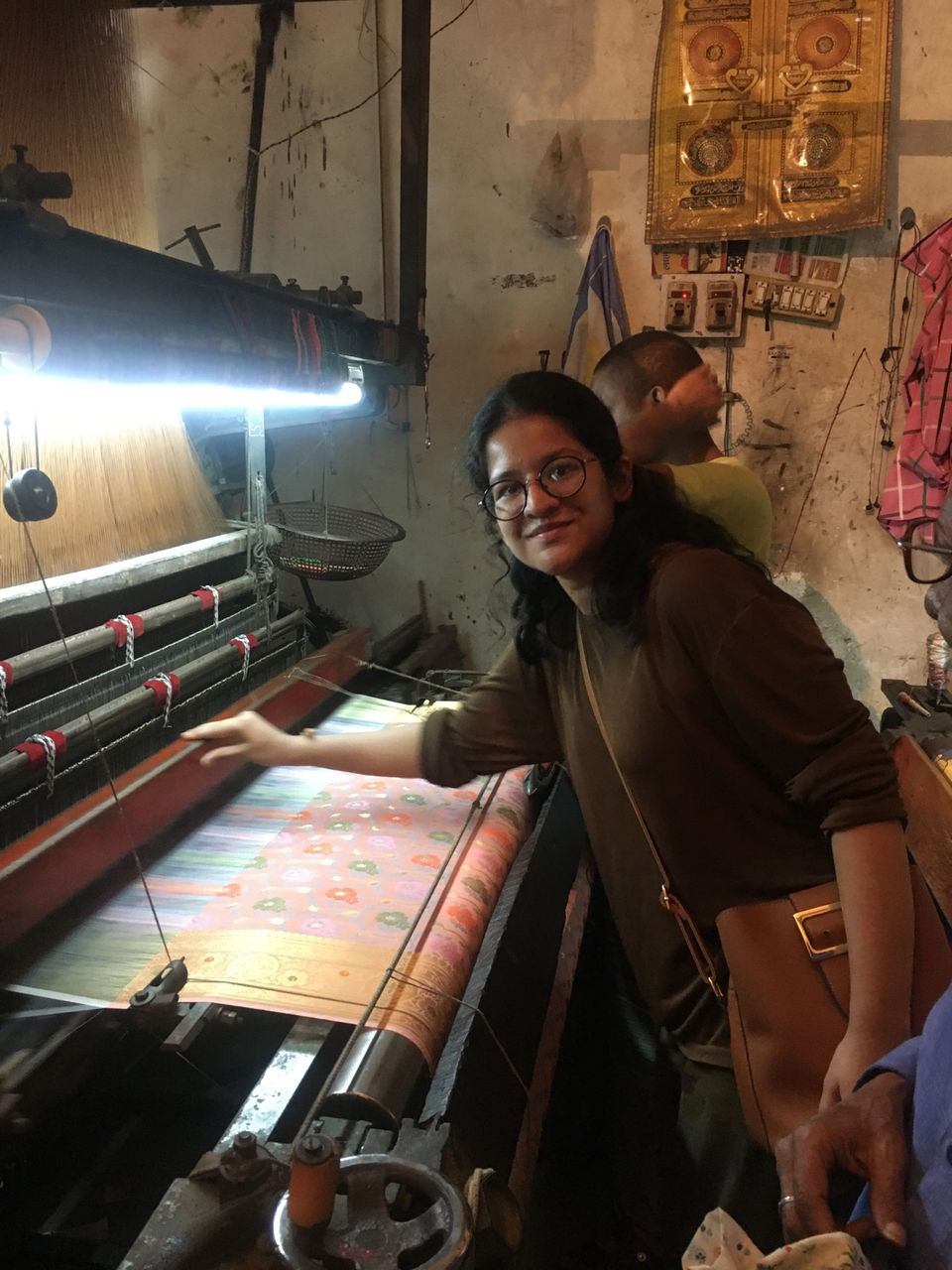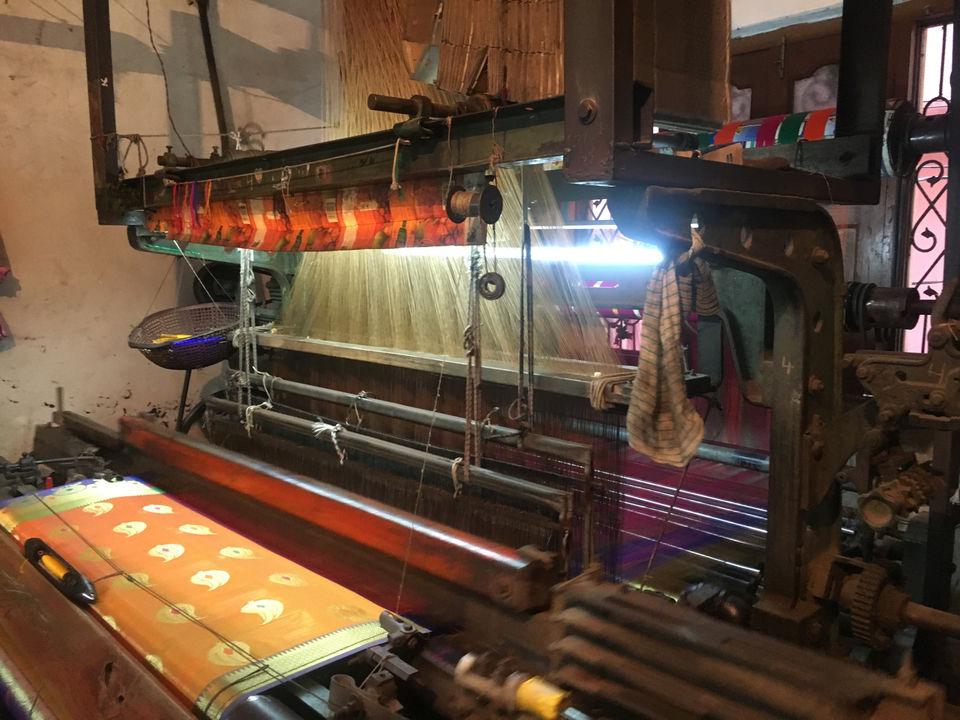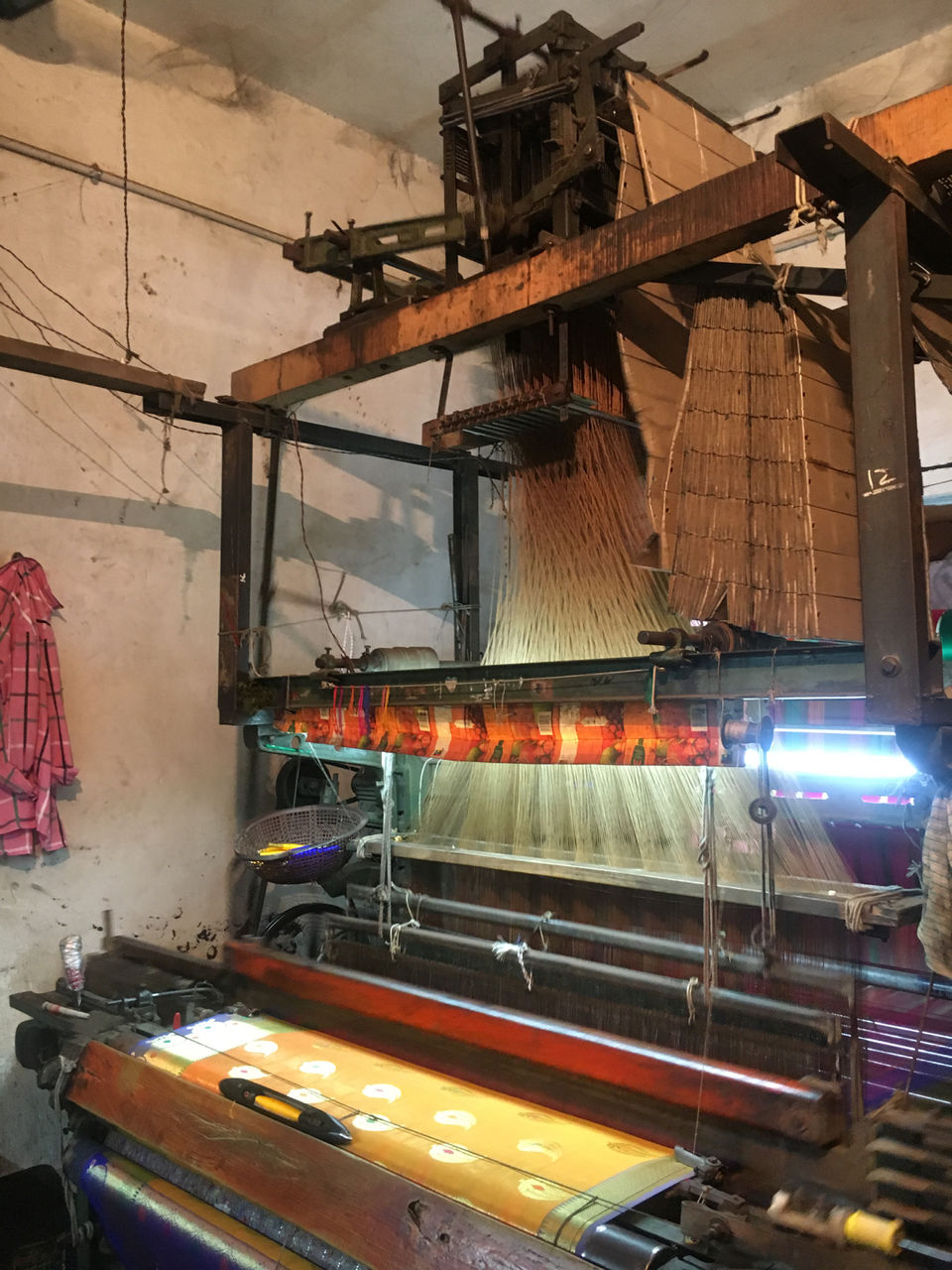 Hindustani classical music performance is organised on Wednesday, 8:00 pm by local music artists at Rs. 200 per person for 1-1.5 hour.
One can talk to the music artists also after the performance. It's located in Bengali Tola.
There are various small music centres located in this area where they teach Hindustani classical music.
Music teaching centres are available like daily needs shops in Varanasi.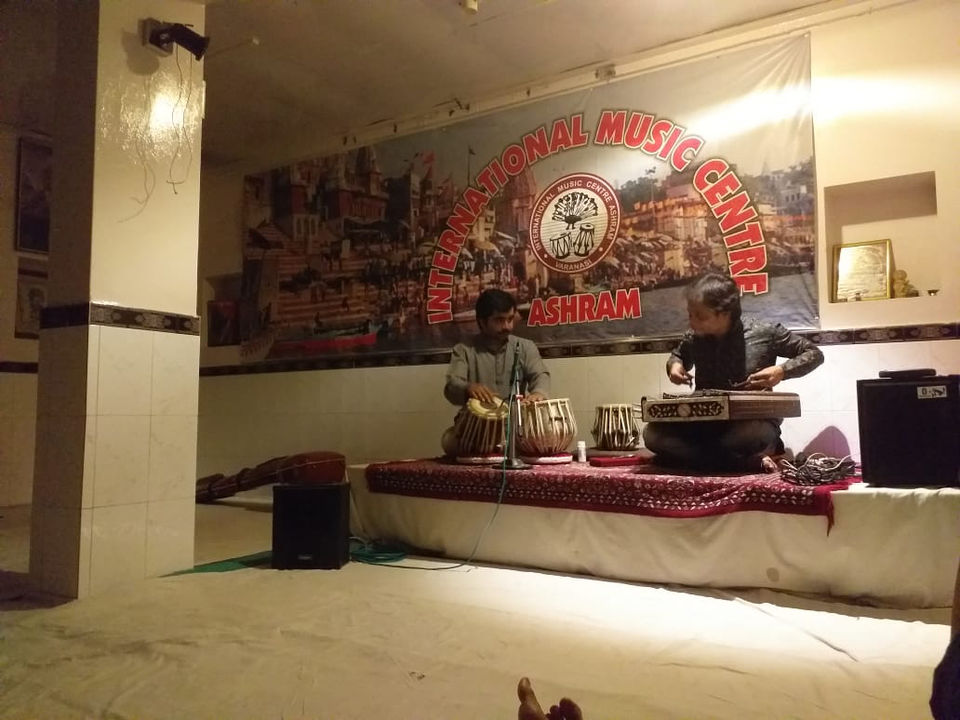 (Photography was prohibited in the museum)
One can spend 3-4 hours easily there depending upon individual's interest in Indian ancient art, and history.
Art gallery, Chavi, has a beautiful collection of Indian medieval, and some modern art. One can see the actual paintings done in 6th century, and how paintings evolved in different parts of country with time.
Medieval paintings are so detailed, and immaculate that one can feel the emotions of the artist through them.
Other galleries have items, and sculptures of medieval era. In one room, the archeological findings like pillars, Buddha sculptures, etc are just kept on the floor. One can smell the fragrance of the clay from these ancient sculptures while walking past these structures:)
This museum is highly recommended!
Some of the pictures of the Chavi gallery are added from the internet here. Description of these paintings written along side helps to appreciate them well in the museum.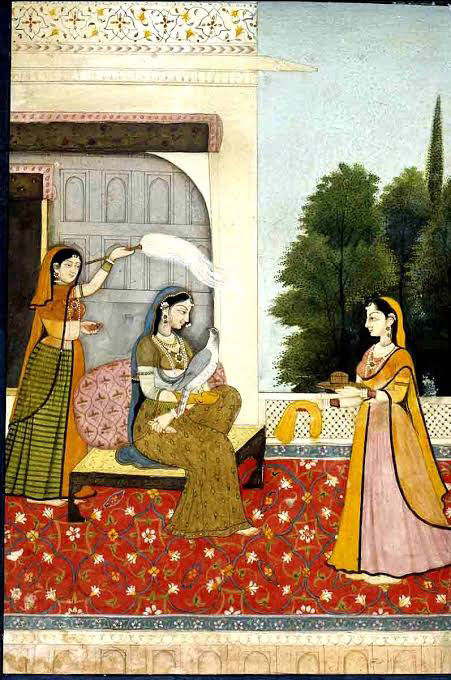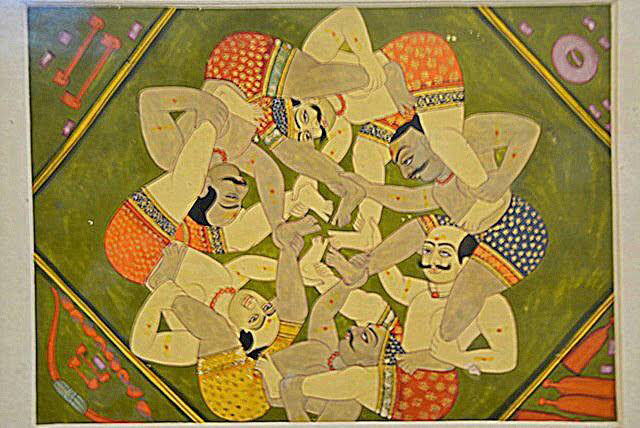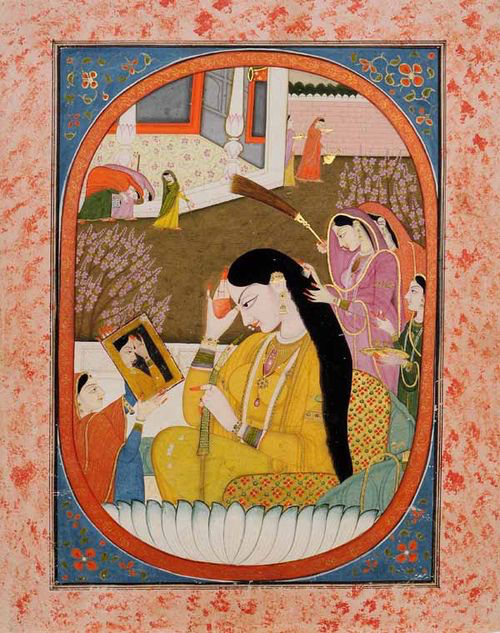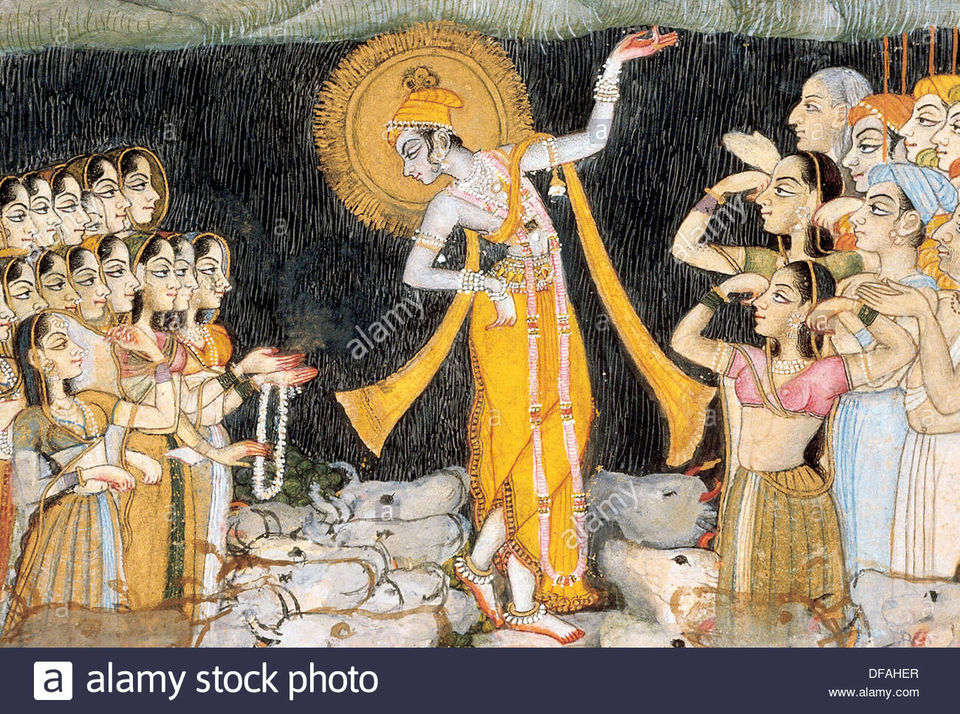 This book shop has a good collection of books on indology in different languages, and souvenirs . It's right between Assi, and Tulsi Ghat.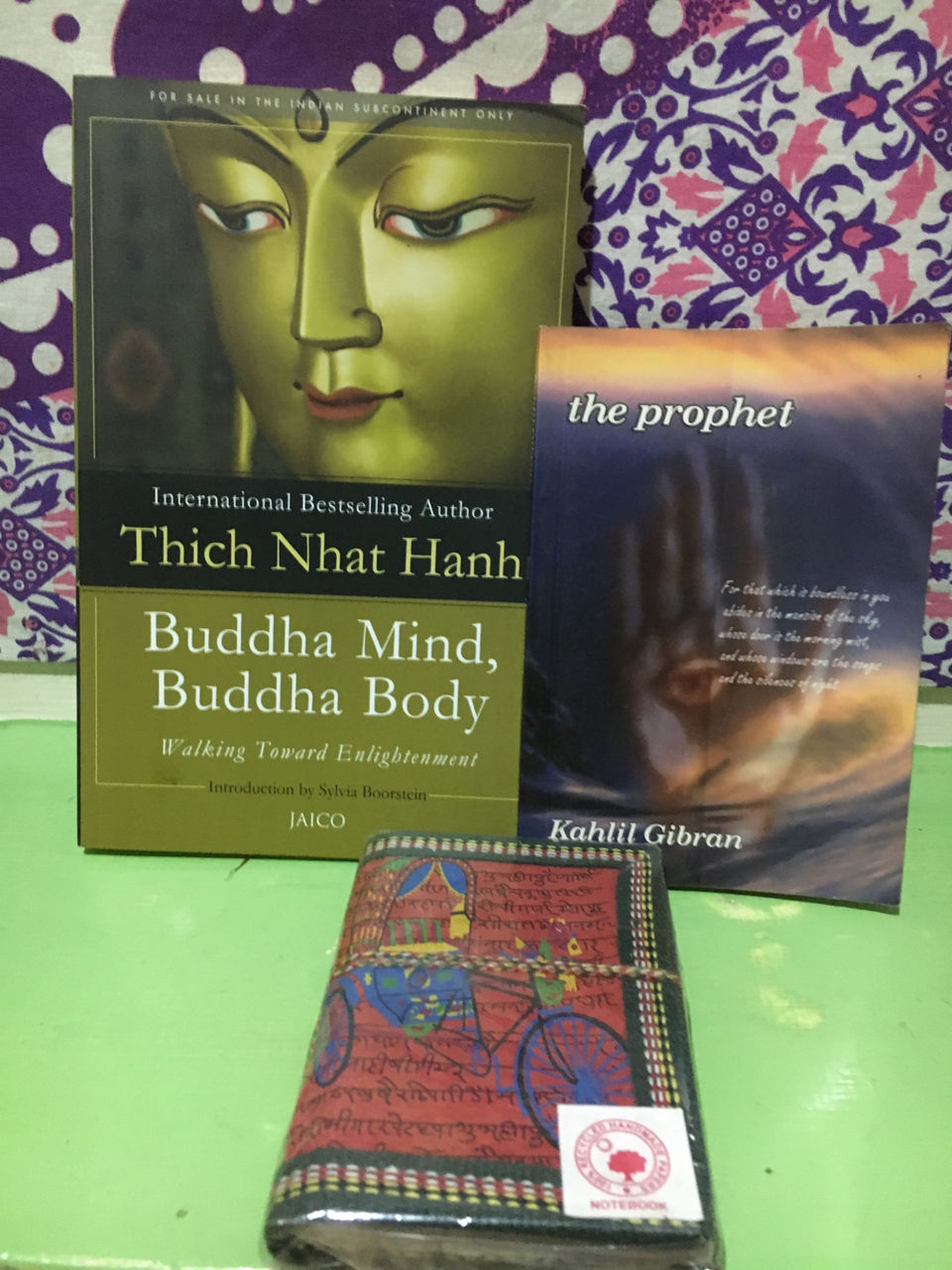 This book shop has great reviews on Google map but it was under renovation during the time of visit..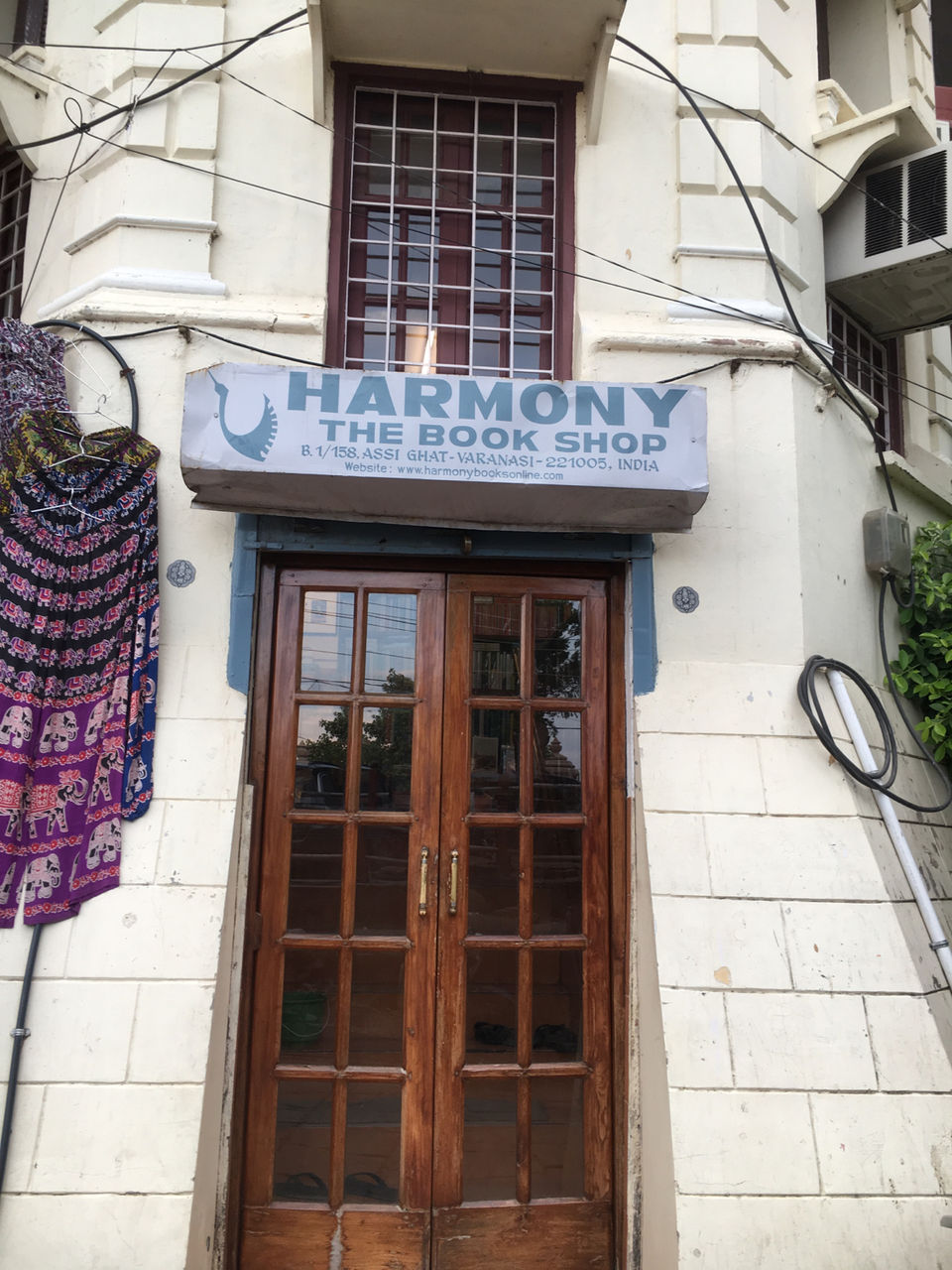 This is considered a holy ghat for cremation purpose. The experience of visiting this ghat is very different as one becomes emotionally flat. One should visit this ghat to derive one's own meaning.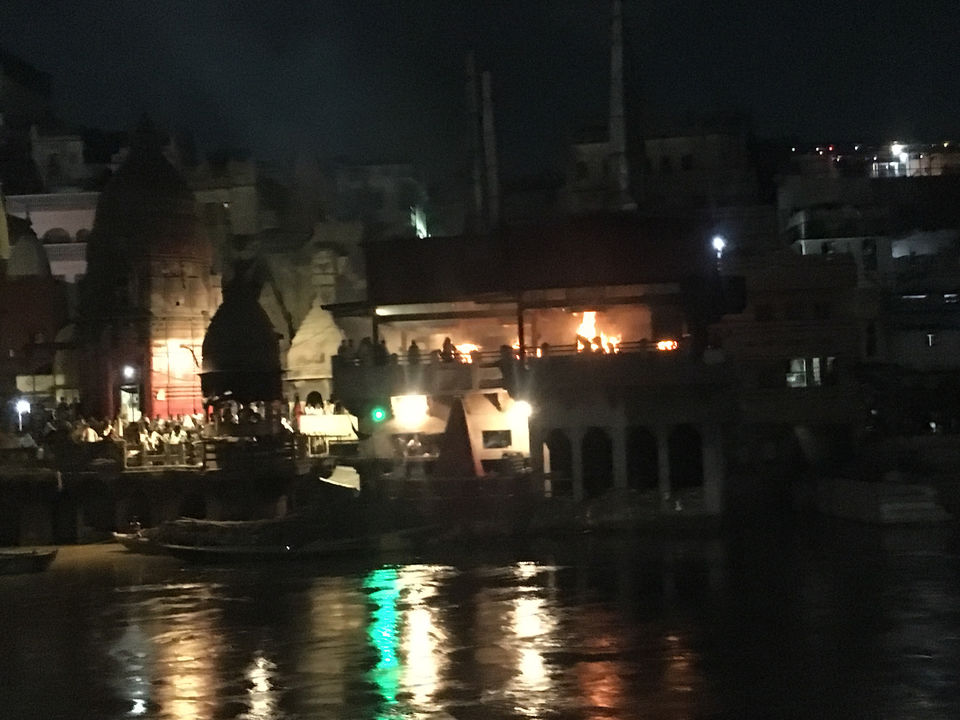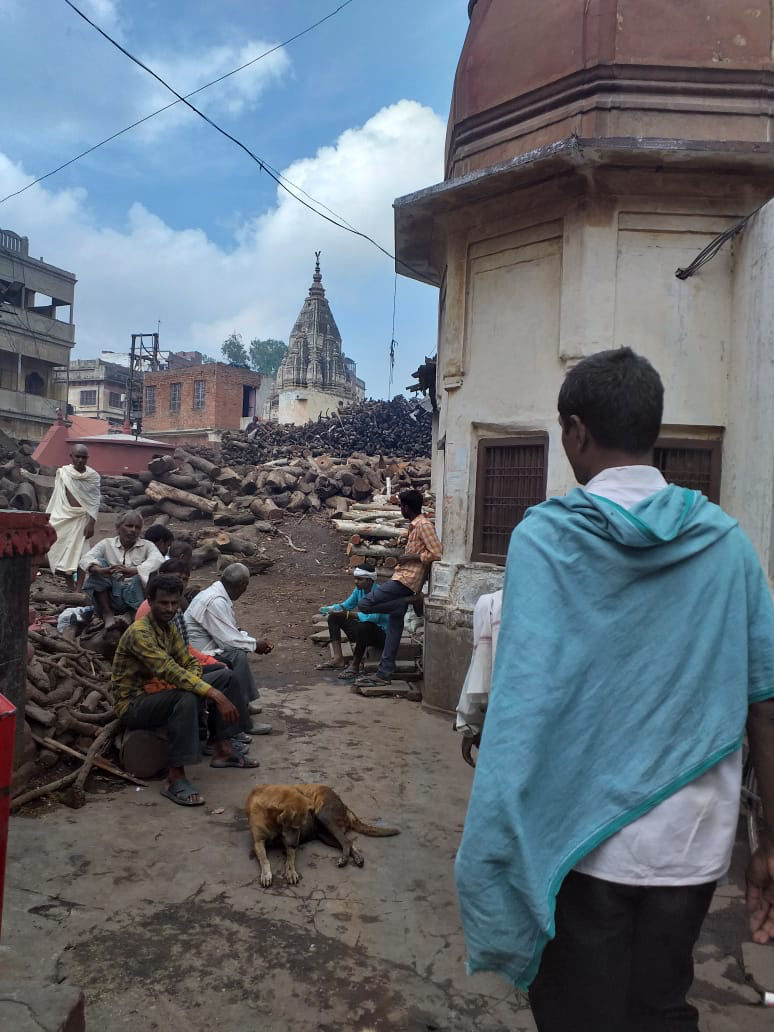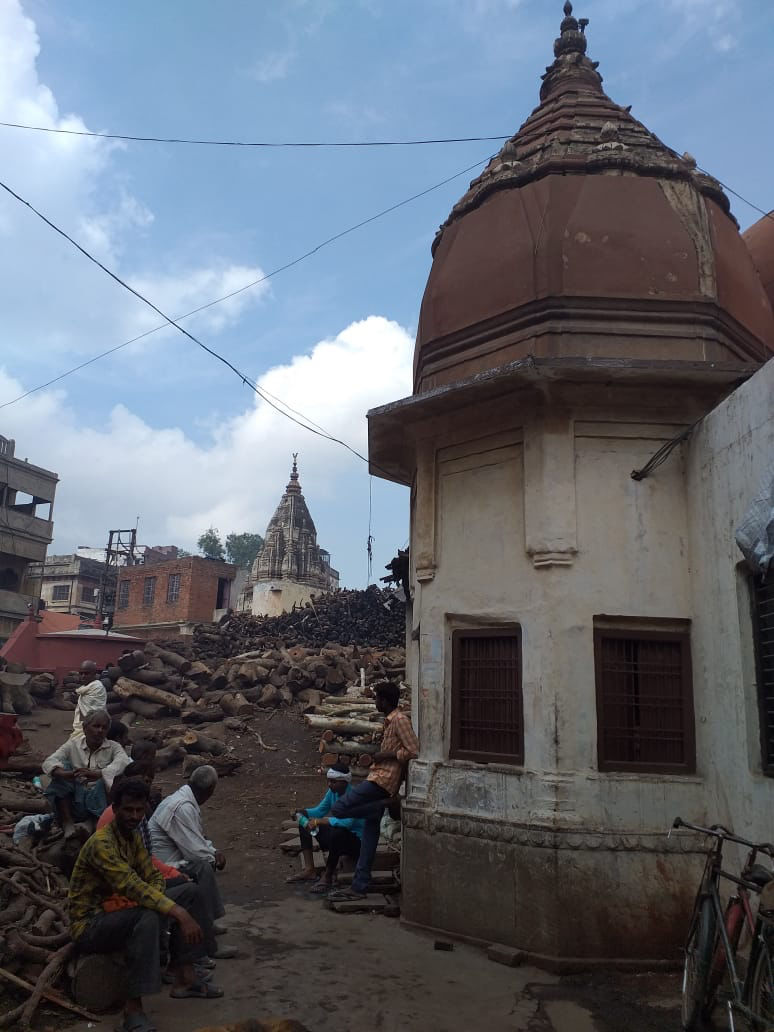 Note:
Please visit in the month of October-February as the weather is conducive to roam around.