It was our first night drive, and which is a better place to travel other than Tirupati. 😎 We have started from Bangalore around 11 PM and there is a lot of traffic at hoskote due to some road blockage and a truck breakdown. After crossing that it was a super smooth drive till Tirupati, though three is a patchy road and single road near Chittoor. We have finally Reached Tirupati Railway station at 4:30 AM as we need to pick up our in-laws from there. After multiple delays, the train finally reached Tirupati at 6:15 AM. We have tried all possible ways to handover our 2.5 years monster 👦 to our in-laws as we have to take foot pathway to reach Tirumala from Tirupati. All three of us in the family were unwell and just recovered one day before our journey and we all get set to go.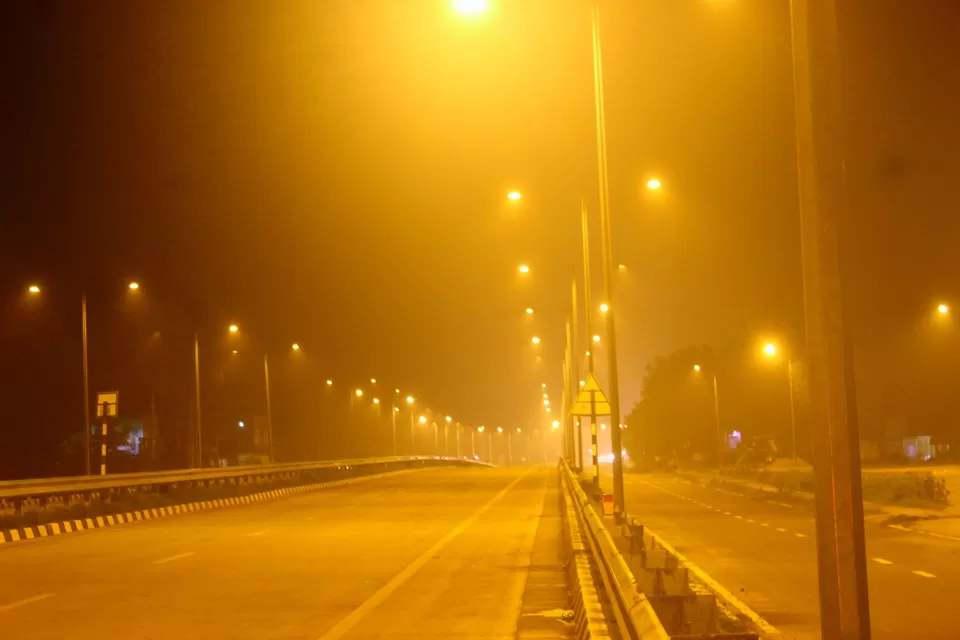 Finally, after our in-laws started to Tirumala by bus and we have reached Alipiri from where the steps path will start. They have a huge parking place near Balaji bus-stand where we can park the private vehicles at free of cost. We have also have a facility to handover the luggage at the downhill and we can collect the same at the uphill. Everything is now running on barcodes and the process is very smooth. We have started our walking from Alipiri at 8:15 AM. It was not easy for us all of us just recovered and we had no sleep before night. Luckily the weather is very pleasant, so we could proceed with breaks after every 100 steps and slowly the gap is reduced to 50 steps. 😅 It is a totally 3550+ steps that we need to climb to reach our destination and the last chunk is extremely steep.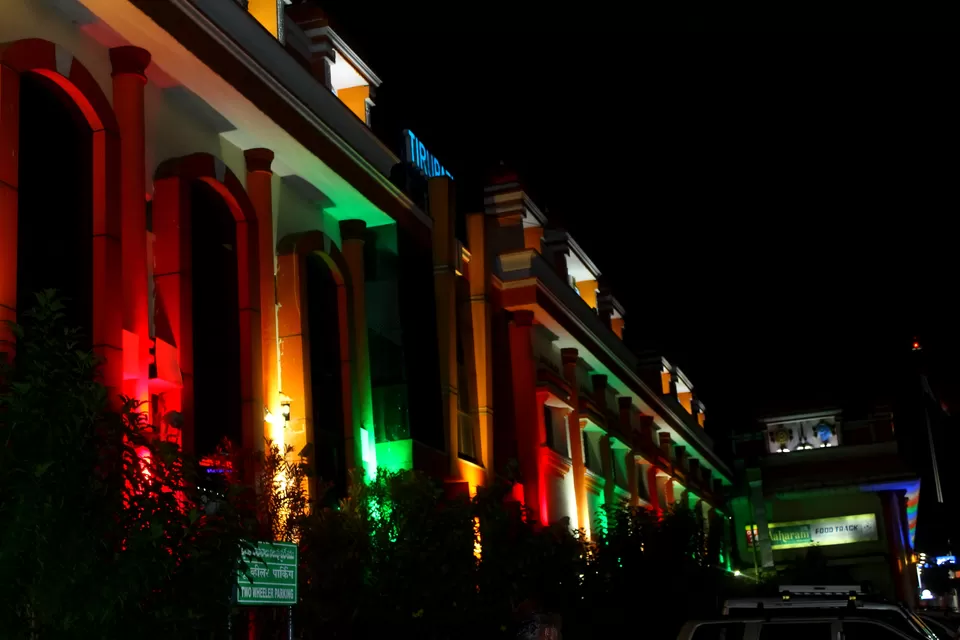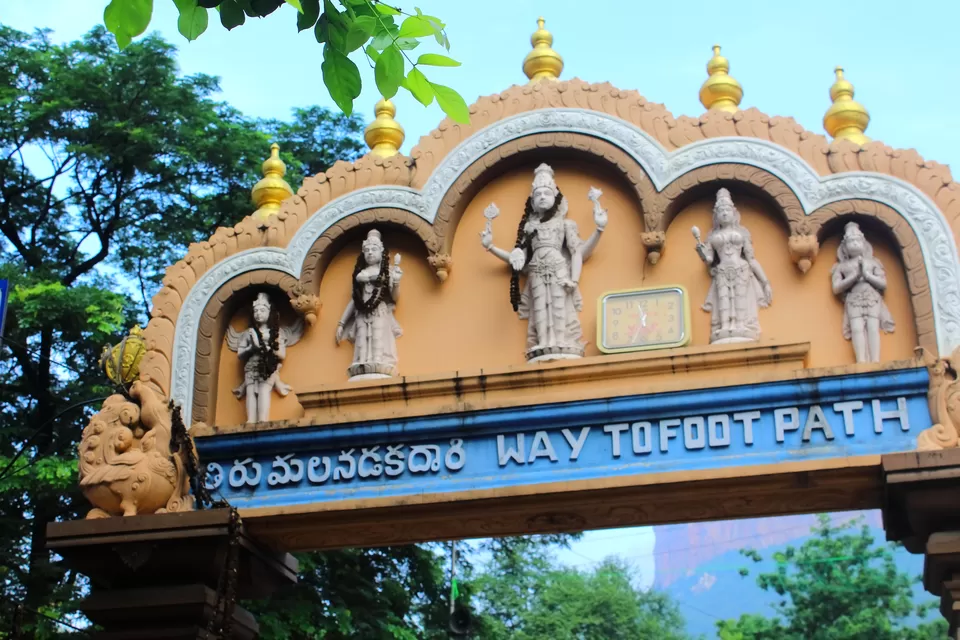 We have to perform the kalyanotsvam at Tirumala and we were afraid our kid may not be able to sit for 2 hours at the puja, so we thought of taking the Darshan in the night with the free tickets that we got during the uphill. It took almost 5 hours for our Darshan. We started at 7:30 PM and we have finished our Darshan at 11:30 PM. To our surprise, our son is very active throughout the Darshan and continuously shouting Govinda Chantings giving the energy to other devotees in the queue line. 😍 My wife and I were super tired as we don't have sleep and food for the whole day. It was raining during that night and by the time we come out of the temple the rain intensified and the mist makes the place extremely beautiful. We were already exhausted to enjoy the weather and even to have food. So, we reached our hotel and dived into deep sleep.😴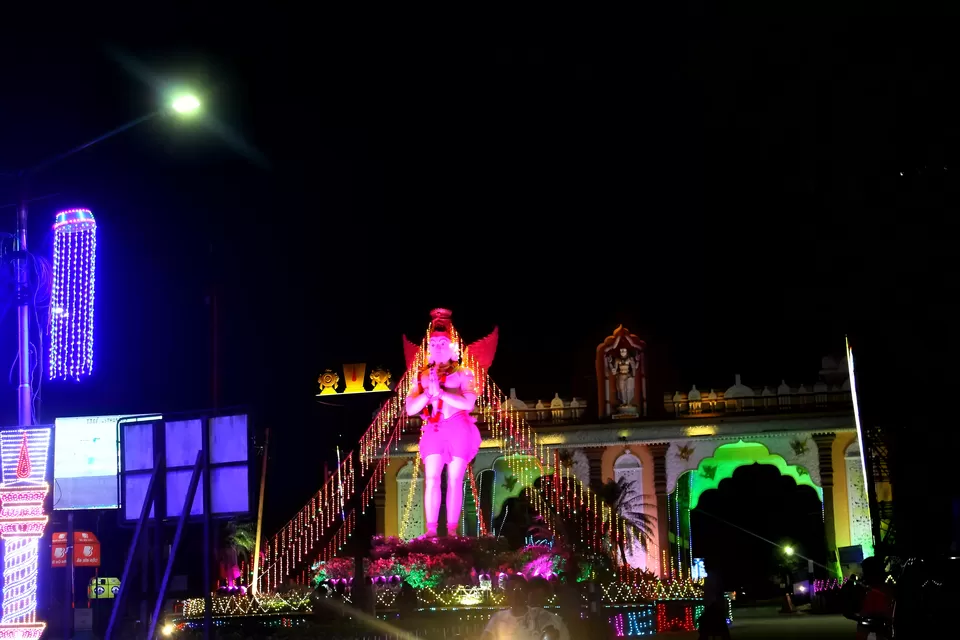 The next day morning we woke up at 7 AM and by the time we freshen up and out of our accommodation it is extremely hot by 9:00 AM itself. There is a play area for kids and also the museum on the same campus, We spent some time there. We had our breakfast at the same hotel and started to our next destination which is Iskon temple in Tirupati at 10 AM and we reached there at 11 AM. We had our darshan there and we were dehydrated already, so we had some coconut water and filled our bottles also with tender coconut water and started our next destination Tiruchanur Sri Padmavati temple. We reached there at 1:00 PM. We had our darshan in 45 mins and by the time we came out of the temple, it is 2 PM. We started our next destination Kanipakam Sri Varasidhi Vinayaka temple. We reached there around 3:30 PM and the temple is completely free, so we have finished our darshan in 15 mins and had prasadam in the temple and we have spent some time in shopping and photoshoot in the temple and surroundings. We were there till 6 PM and started our return journey to Bangalore.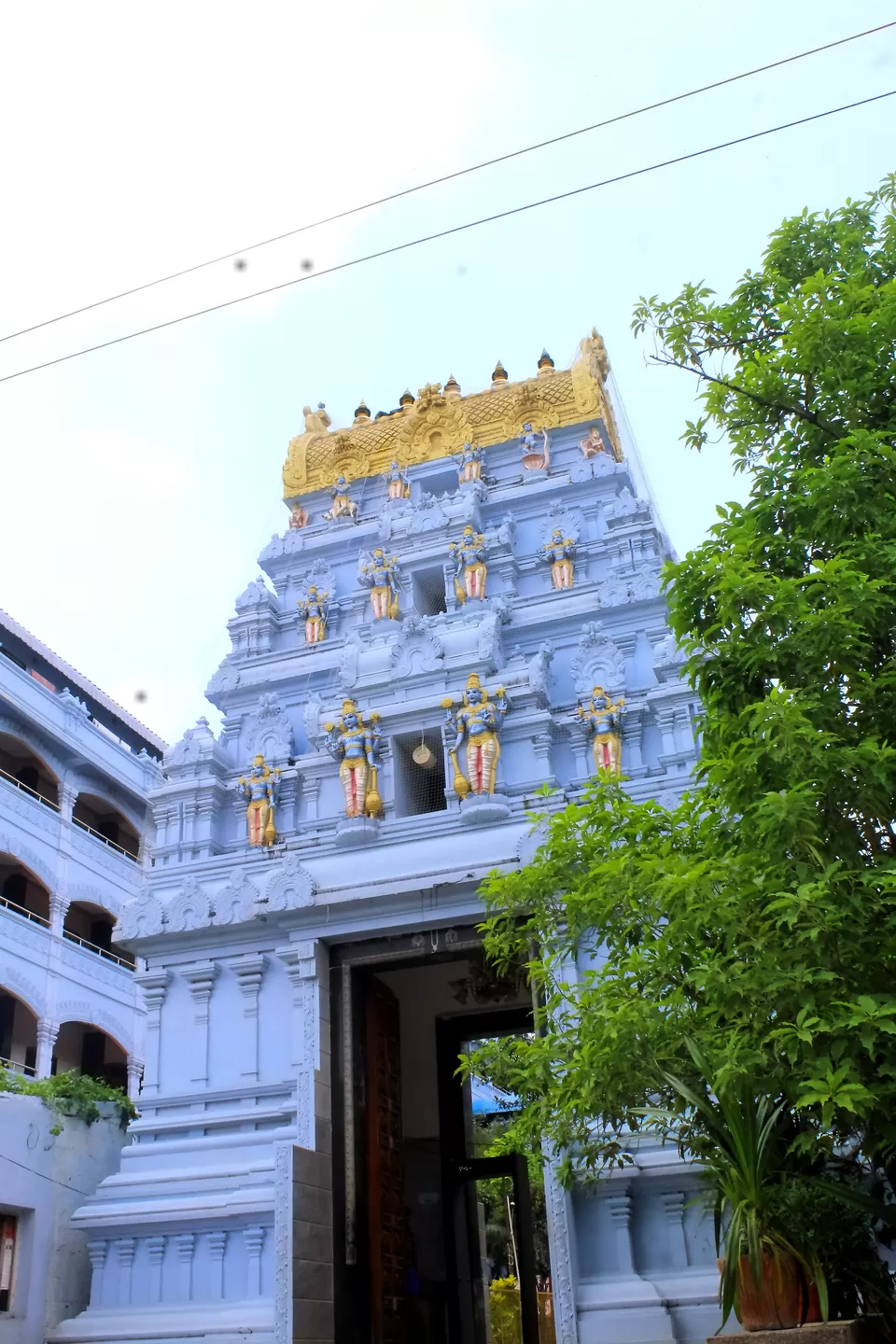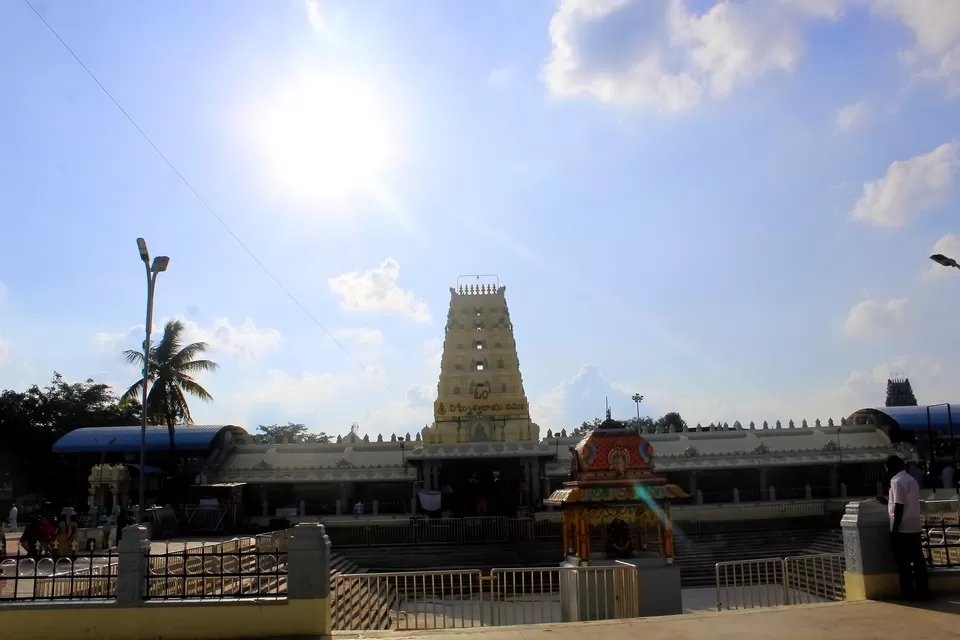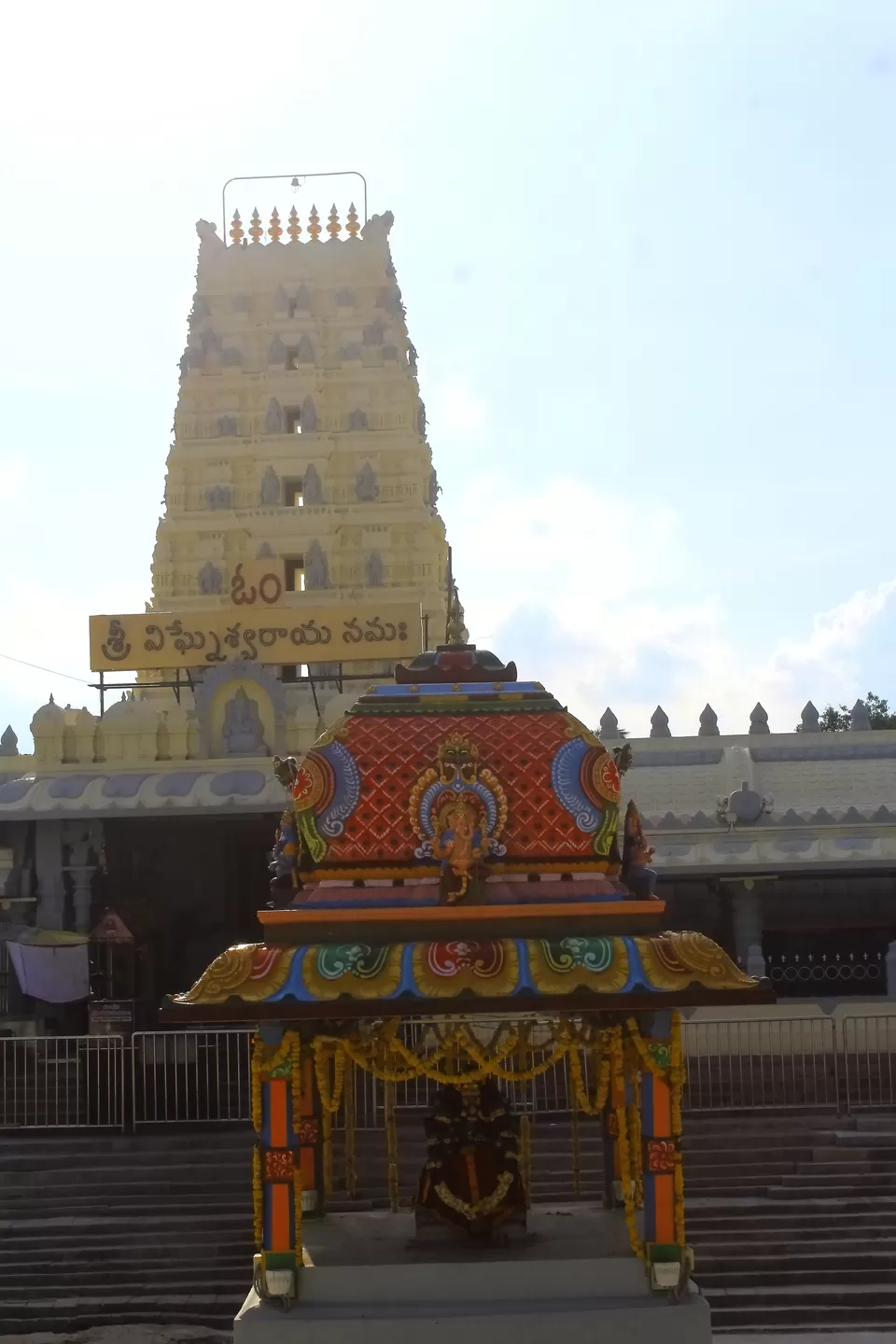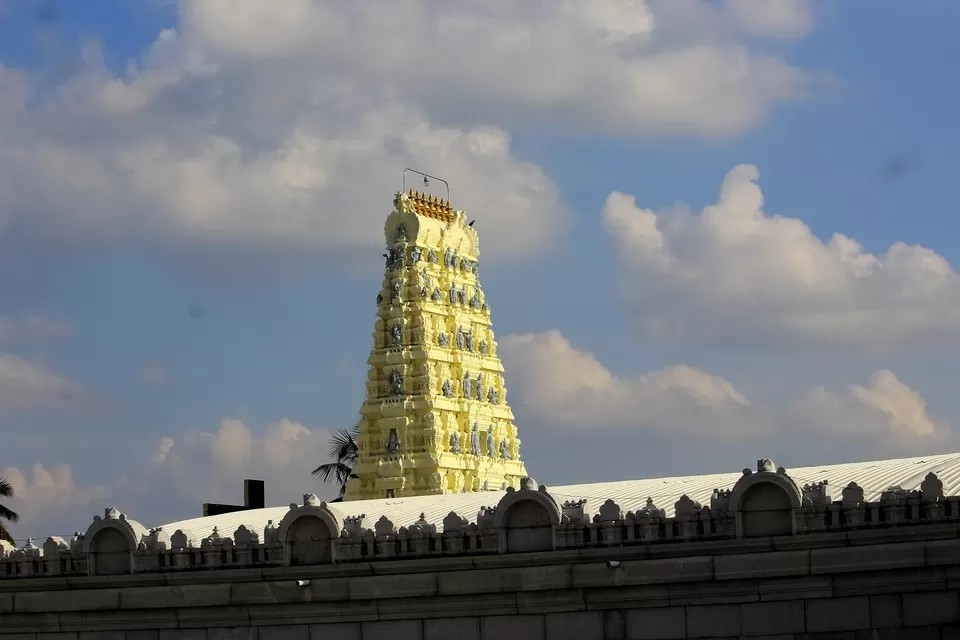 The slight drizzles and the mist on the way make our trek not too difficult though we were sweating a lot. We are regularly having water and lemon Soda on the way and continued our journey. We will get free darshan tokens on the way (which also includes one free Laddu) and there are restrooms on the way, and which are very neatly maintained. The chirps of the birds and occasionally you can see some animals which will be a relief on the uphill. I was carrying my camera and I tried to click some pictures on the way but couldn't focus on the quality as I was too tired. 😫Finally, we completed our trek after 6 hours. We have collected our luggage from the designated location, and we have the room booked online in advance collected the room keys and went there and took a bath and took rest for an hour.😌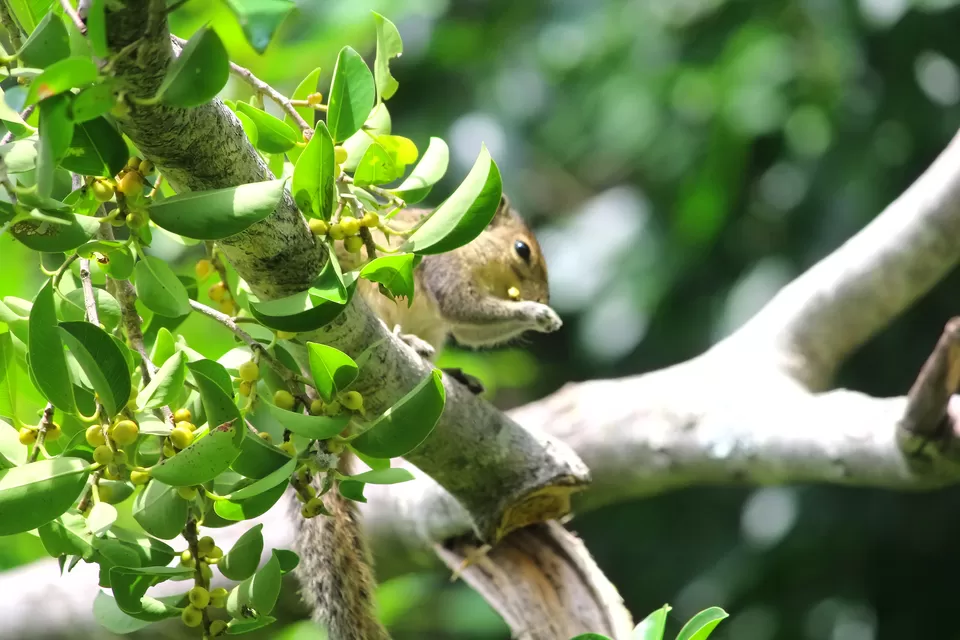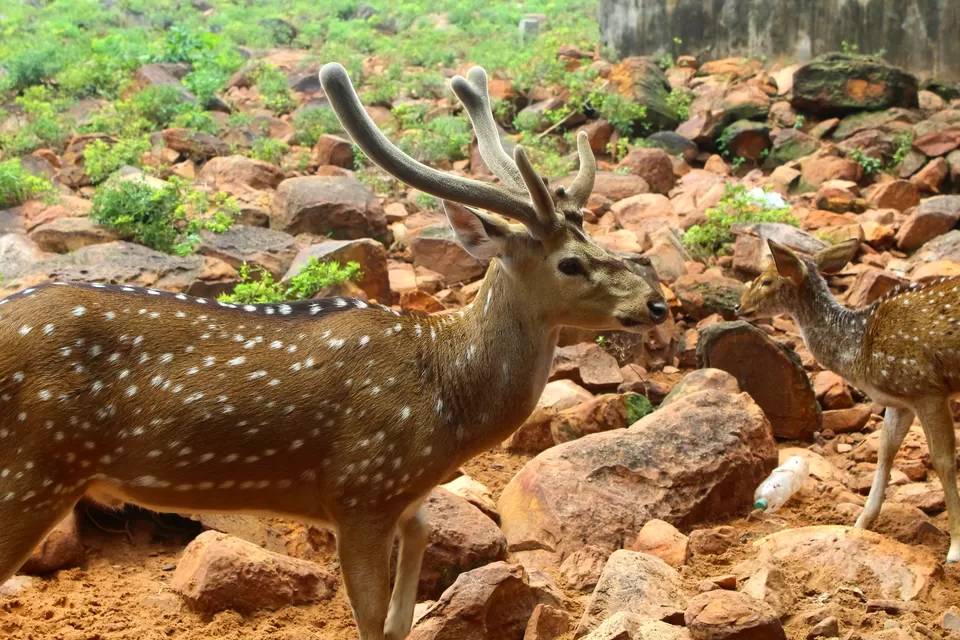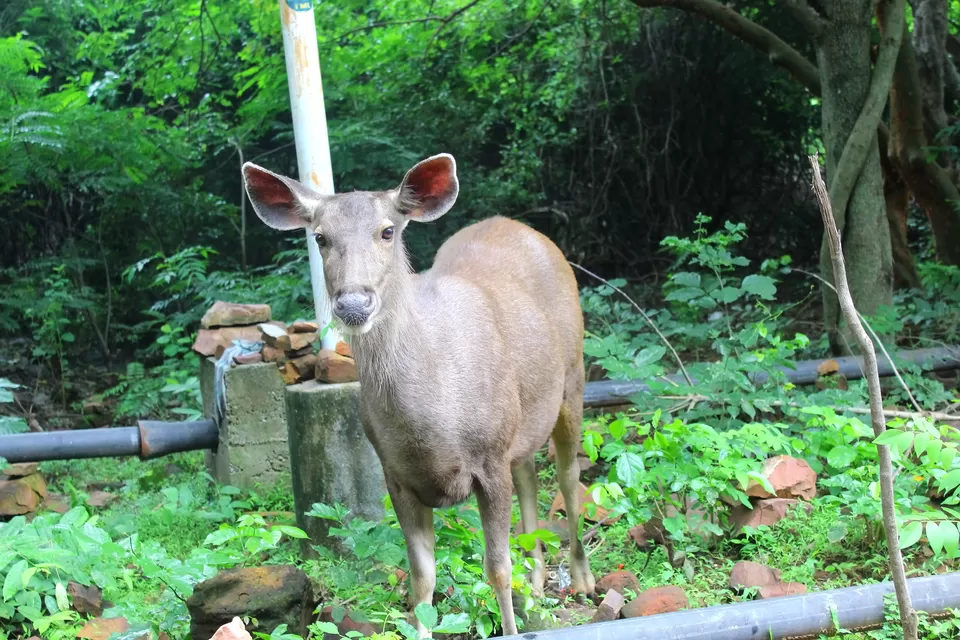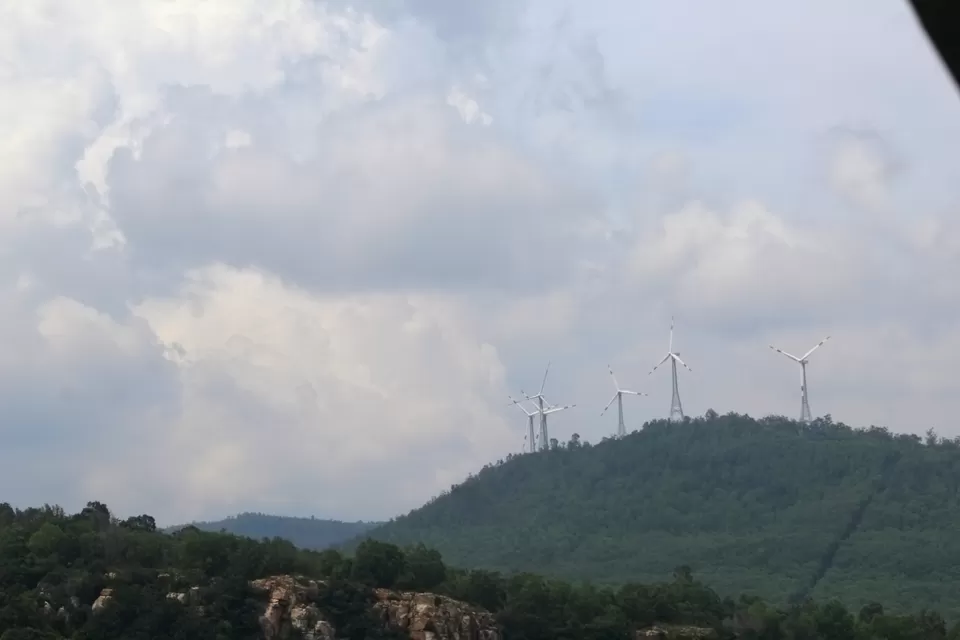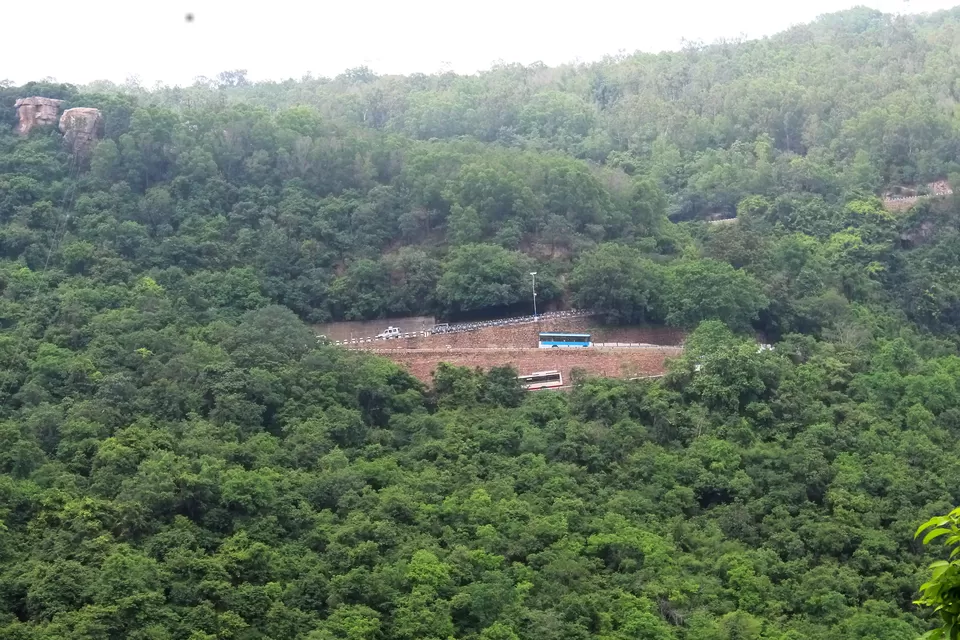 Here is the collage of Dasavatarams on the foot way. Not in the proper order though. 😉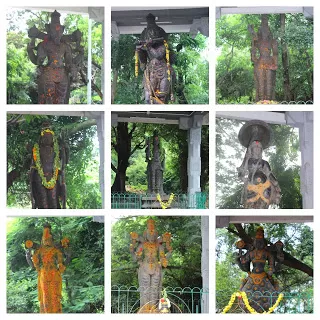 The next day morning I woke at 5:30 AM as I need to tonsure my head and there was a queue already. The barbers reached there at 6:45 where they are supposed to start by 6 and the tonsuring finished in 5 mins and reached room and took bath and we started our Kalyanotsavam and this time we had breakfast and carried water with us (learning from previous mistakes). We started in the queue at 9:30 and the kalyanotsavam started at noon and it is completed around 1:30 and the Darshan we could finish in 15 mins and we were out of the temple by 1:45 and reached our room at 2 PM. Took rest till 4 PM and did some shopping in Tirumala and returned to our room by 5 PM. We packed our baggage and vacated the room by 6 PM and we took the bus to Tirupati and Reached Alipiri footsteps by 7:15 and the whole Tirupati and Tirumala is illuminated with lightings as Brahmostvams going to start within 3 days. I couldn't take many pictures as we need to go to Srikalahasti immediately. We dropped our in-laws in Bus stand and started the drive to Srikalahasti.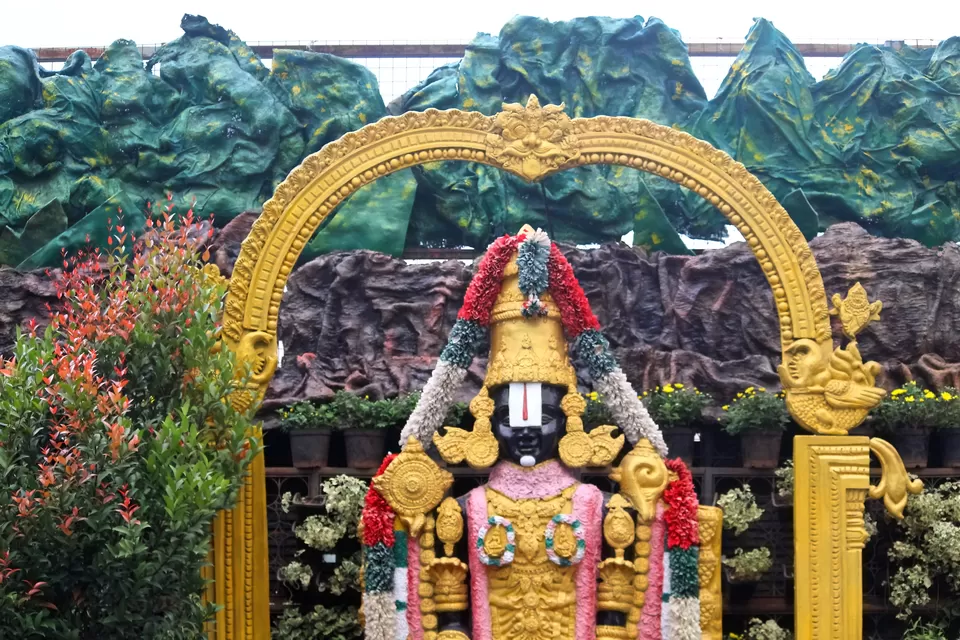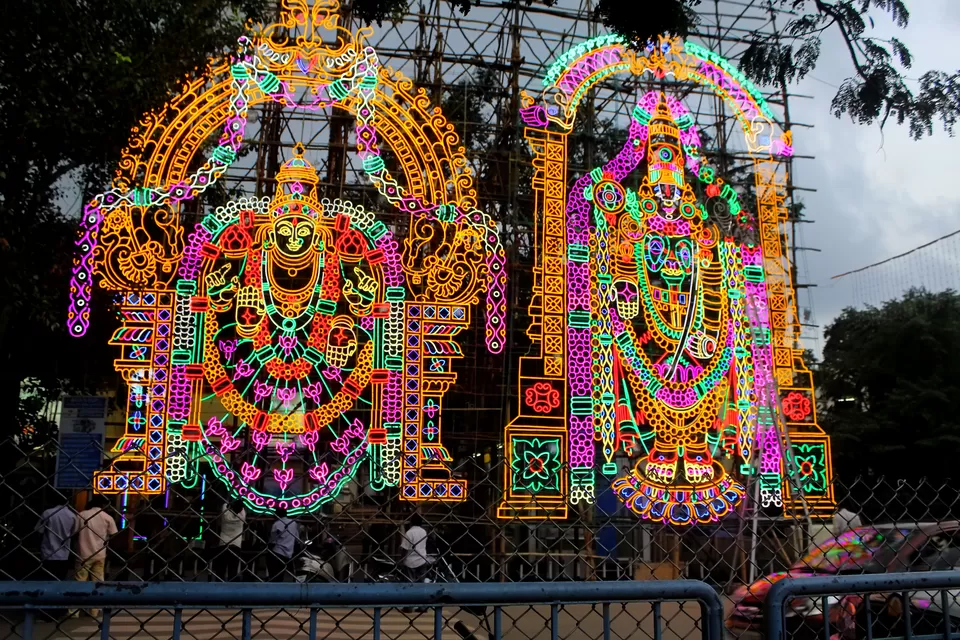 We reached Srikalahasti at 8:30 PM and they have charged Rs.60 for parking and after paying that they were telling that temple is already closed. 😓 But we still took a chance and reached the temple was about to close and we could relaxedly took our Darshan almost 15mins at both lord shiva and Gnanaprasunambika maata as well. Srikalahasti temple has great architecture, one just example is that there is a place in the temple there will be one ventilator on the roof of temple and from 3 places around a circle we can see the Shikara of Siva, shikara of Maata and Bhakta kannappa temple which will on the very top of the hill adjacent to it. We have finished our darshan and out of the temple by 9:30 PM. As we didn't have the prebooked room, we have decided to stay in the Haritha hotels which will be a safe option, which is around 5KMs from the temple. We had our dinner there and booked the room there around 10:30PM. We took bath and went into deep sleep immediately. There is a railway track just 100mts from our room, but we couldn't even hear the sound as we were in sound sleep. 😆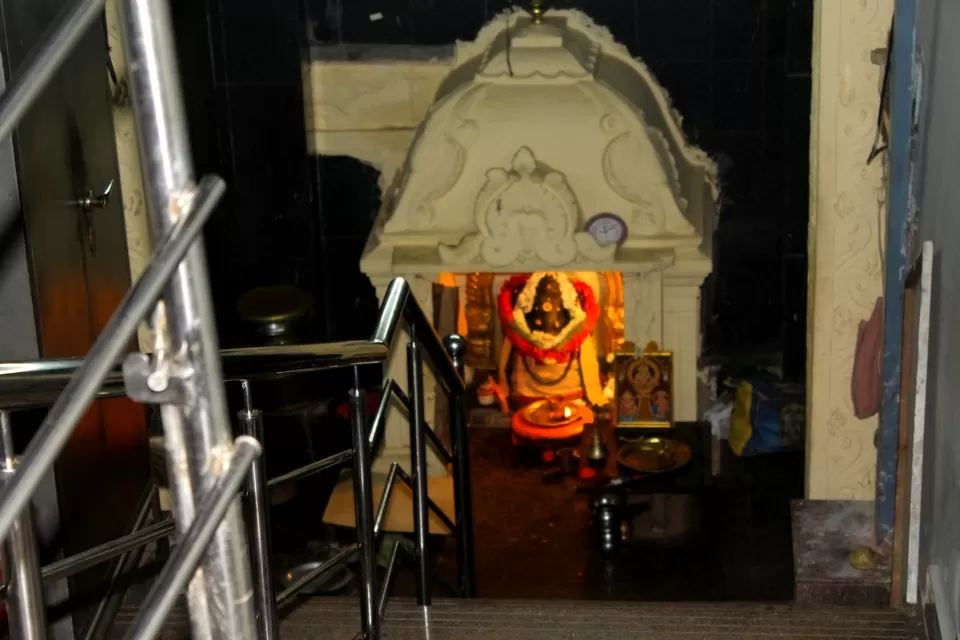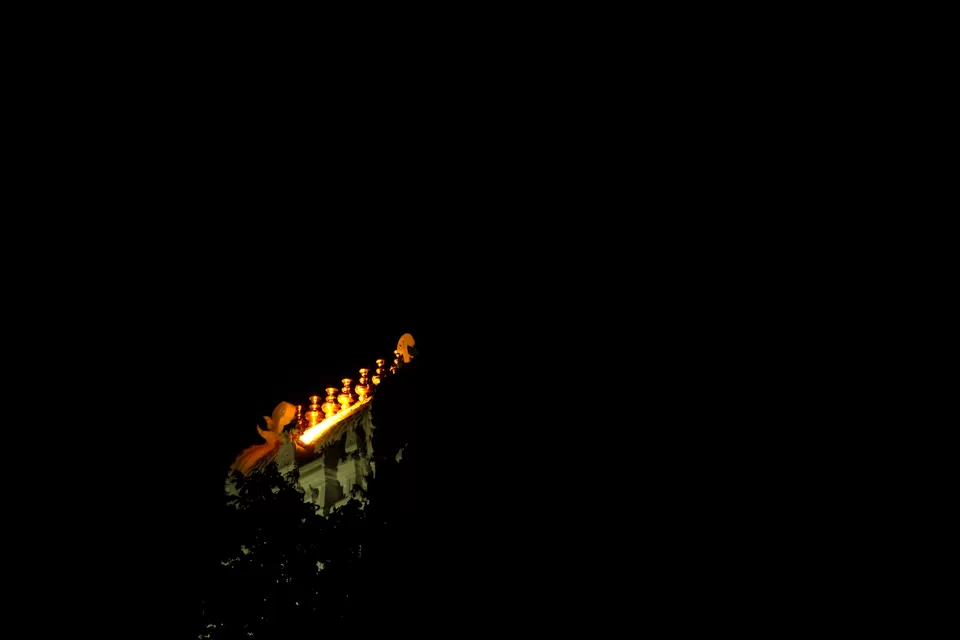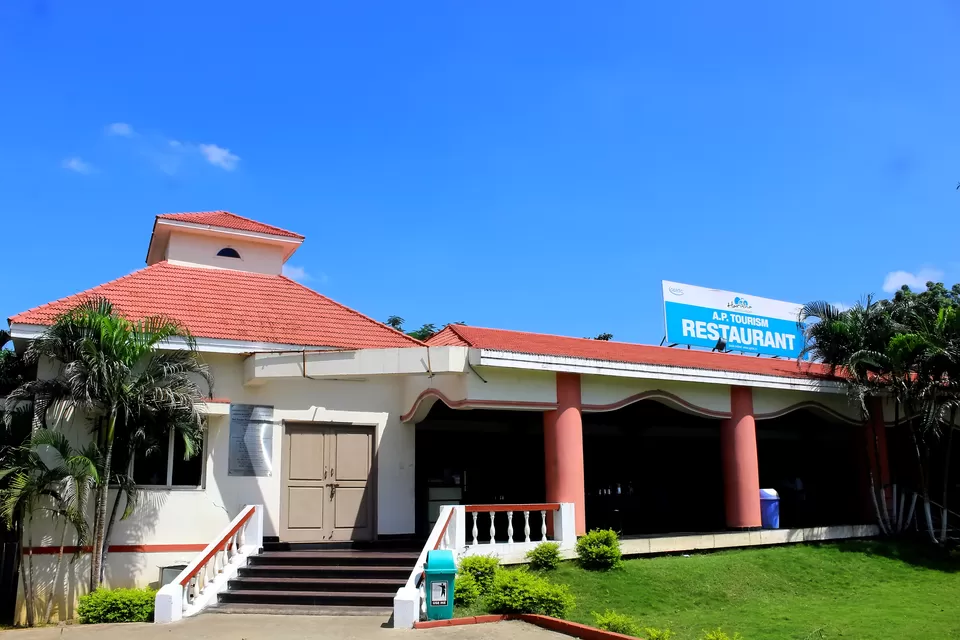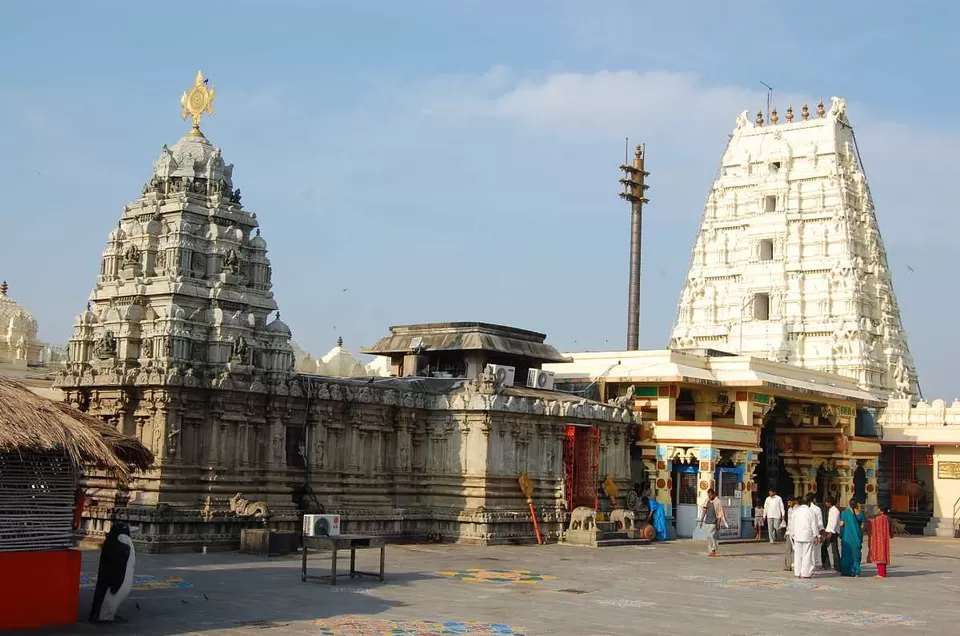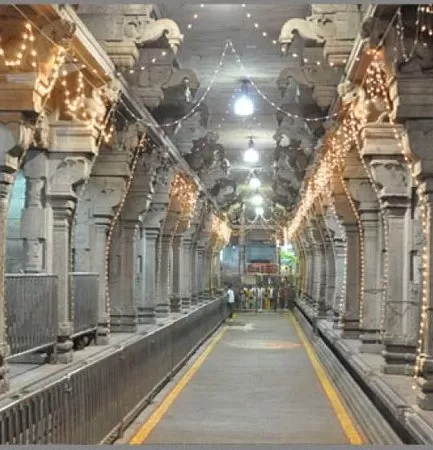 There is a short to Bangalore without going to Chittoor via the bypass road, google maps took us through some villages and which is almost deserted by 6:30 PM. We somehow reached the Highway before sunset. We have continued non-stop till we reached Bangalore and we have reached our area by 9:45 PM. We had dinner and reached home by 10:30 PM and completely the 3-days of extremely packed scheduled trip. Though it is a hectic trip due to weather, continuous drive and minimal sleep. We had very good memories throw out the journey.
Can you see lord venkateswara in the sleeping position in this pic. Stopped on the highway just to capture this shot.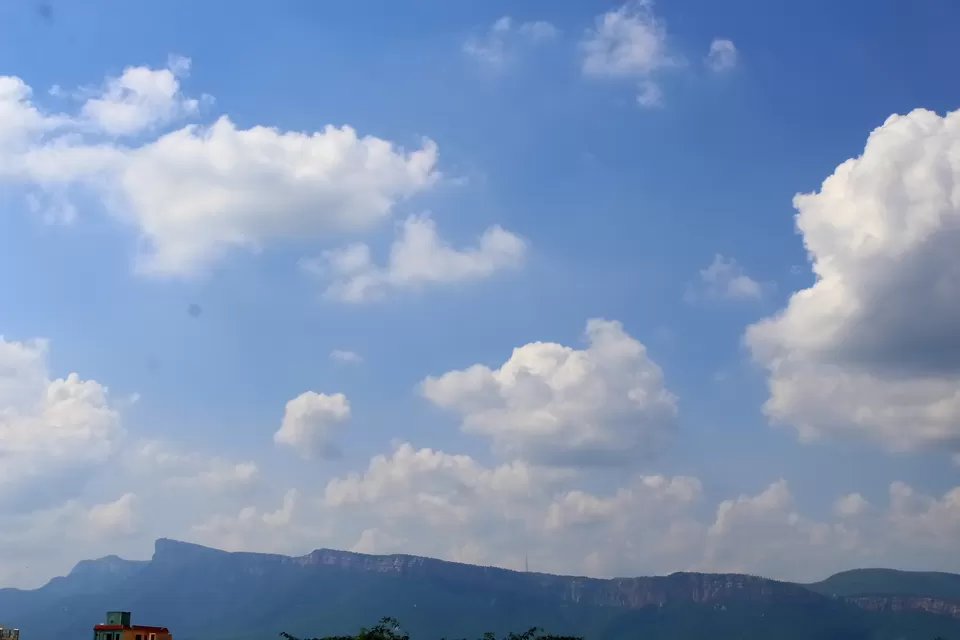 Here are some of my mandatory sunset pictures.😊