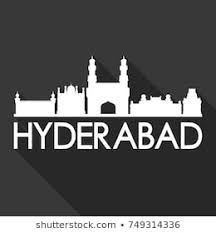 Hyderabad is a very beautiful city, it was known as 'city of pearl' due to pearl industry. Hyder means Lion, it also called Lion city.
1. Hussain Sagar:- It is heart shaped lake in Hyderabad, and fed by musi River. A large Buddha statue was also erected in 1993 which is the main attraction of the Hussain Sagar Lake.
2. Ramoji Film City:- Ramoji Film city in Hyderabad is major tourist spot, more than 20000 thousand tourist visits ramoji film city. It is full day picnic plus entertainment spot, open @ 8:30am and close 6:30pm. Ramojj films also offered bus service facility in Hyderabad, you can book bus on ramoji film website or you do call booking also.
Baahubali Film Set in Ramoji Film City:- Bahubali Film set in the famous attraction in Ramoji film city, most of the part of film has been shot in the film city. So do not miss the chance to visit this film city if you are in Hyderabad. You must visit this set.
3. Galconda Fort:- The Golconda Fort used to have a vault where the famous Koh-i-Noor and Hope diamonds were once stored along with other diamonds. Golconda fort is very beautiful and well managed by Archaeological department.