Crystal clear waters, white sandy beaches, colorful fishes, lush green mountains and warm-hearted locals – that's what Bora Bora is made up of. Beautifully placed amidst the South-Pacific, Bora Bora remains to be one of the most exclusive islands for vacationers. With a notion of the islands being expensive and unaffordable, my article will show you ways in which you could minimize on the expenses and accommodate as much as possible while visiting these beautiful islands.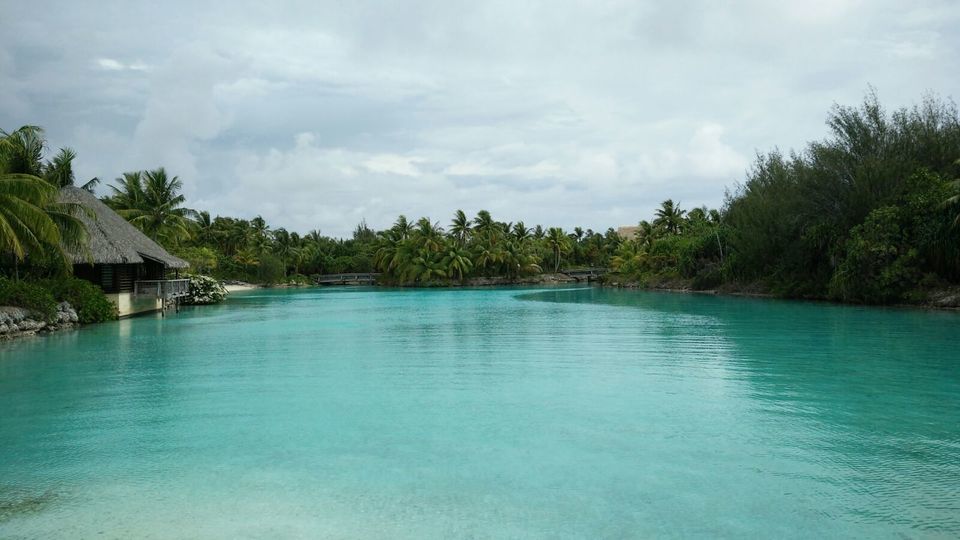 Bora Bora is an island on the further end for most travelers who are placed in different parts of the world. Once the destination is decided, it is best advised to segment your trip on the basis of expenses, target places that you would want to visit, activities that you'll like to explore and figuring out basics like food, stay and the ideal months to visit these islands.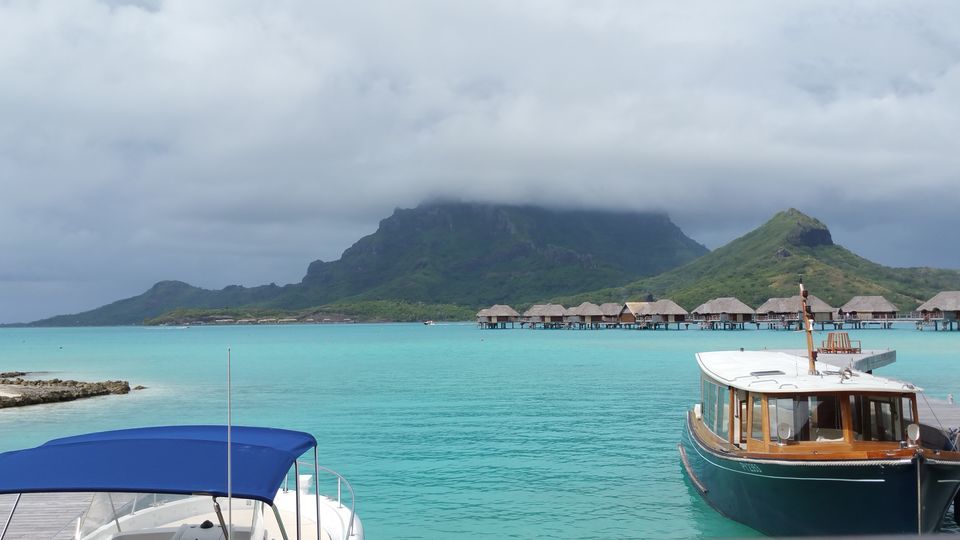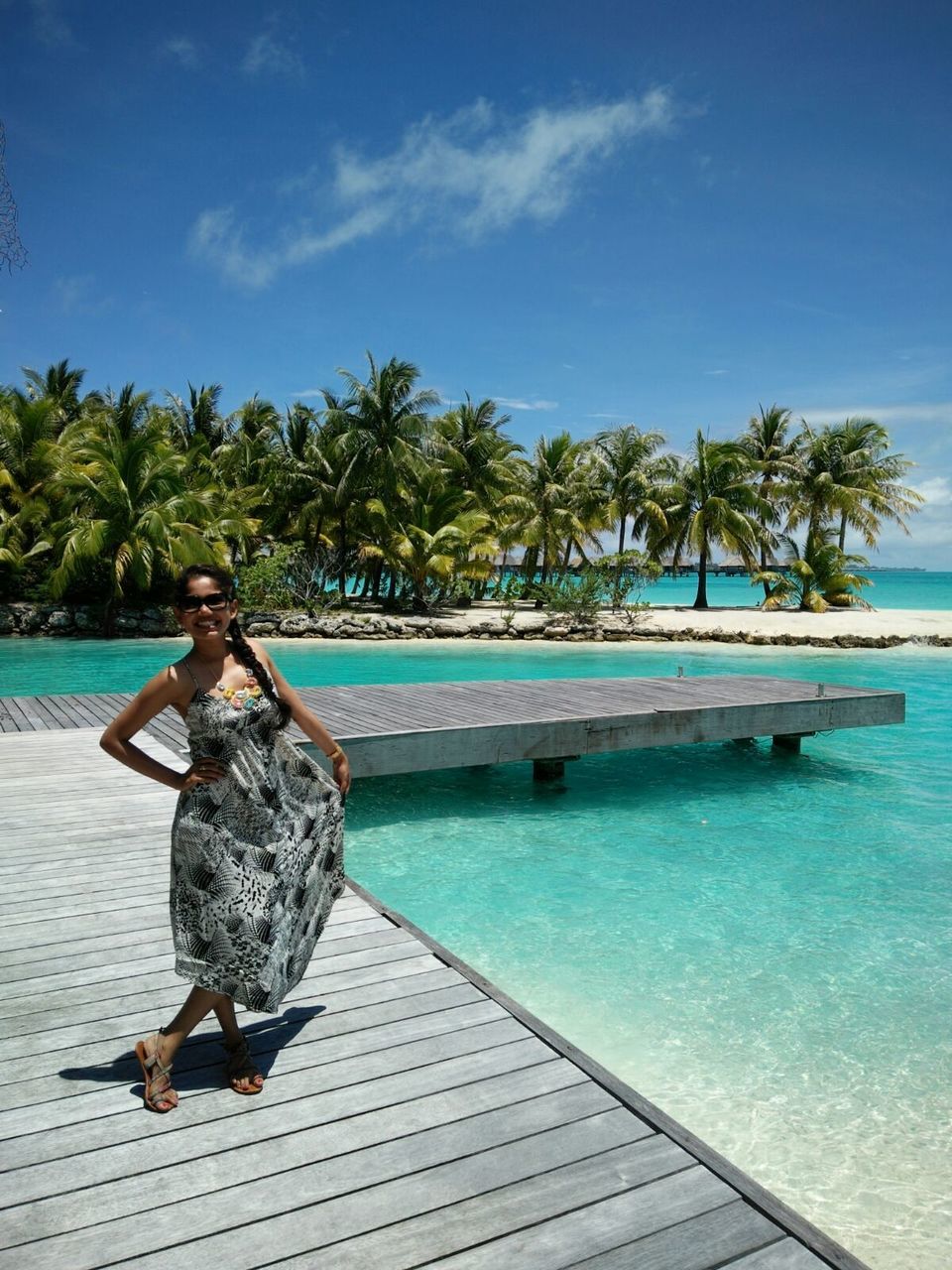 Getting into Bora-Bora
Getting to these beautiful islands is surely a long plane ride away but it is definitely worth every penny spent. One of the best ways to travel to Bora-Bora is to opt for flights. While most of them are expensive, there are a few ways to work around the monies. Firstly, try and opt to travel in low season which is usually between February to May where the islands may be very hot and humid but you can definitely crack a great deal on flights. Another option would be sticking to Air Tahiti which is the only inner island airline that flies from the mainland to the internal islands like Bora Bora. Usually with flights being pre-booked, try your hands at choosing the Island-hopping pass which is merely around Rs.4000 more and allows you to visit three islands at one go and comes out to be cheaper than a return ticket to Bora Bora.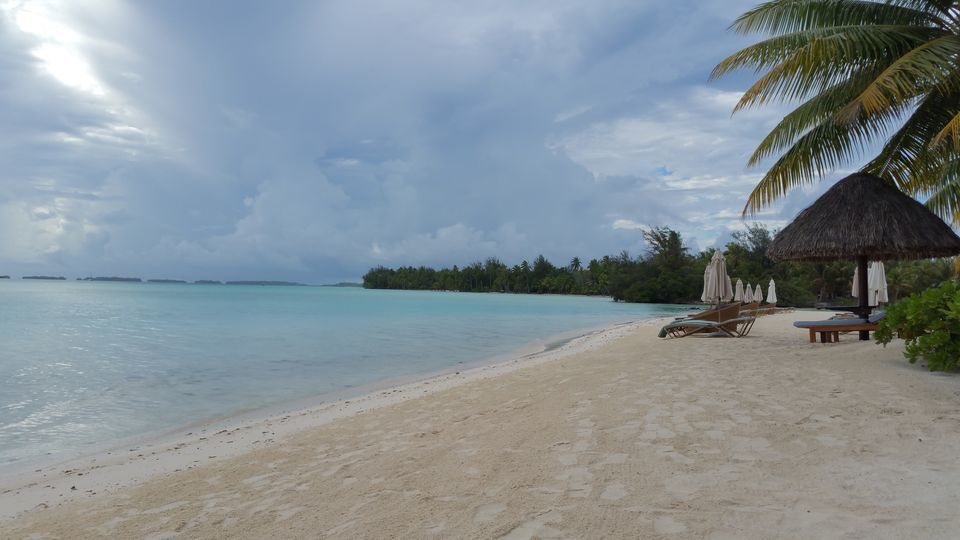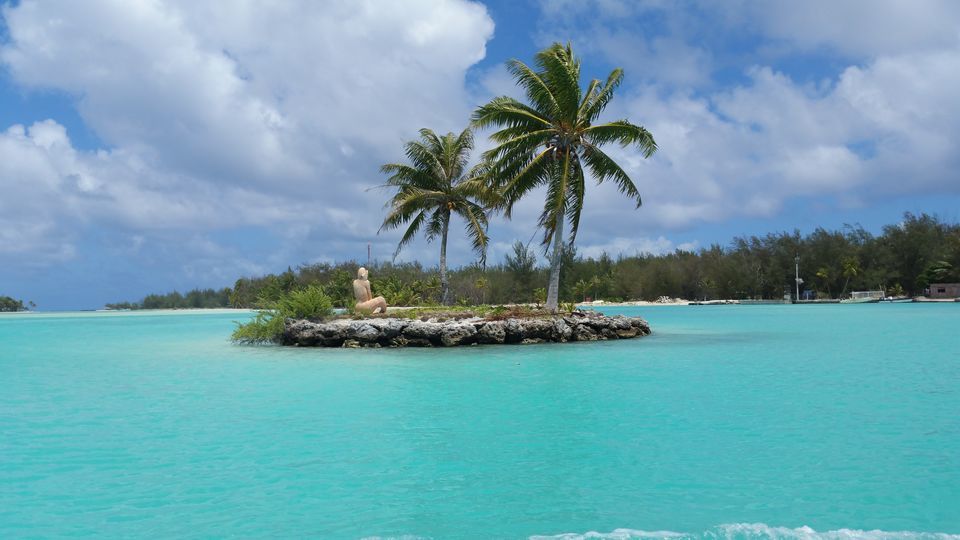 There are other not-so-comfortable ways to reach Bora-Bora which is more inclined towards adventurers and explorers who are willing to try anything. If you are one adventure-freak, you could try out the sailing option with the cargo ship which stops at a couple of islands including Bora-Bora. However, the ship takes almost two weeks and is doesn't have a definite schedule that it sticks to. Another option is to join the crew of a yacht which does the rounds of all these islands. Both of these routes being uncomfortable and un-reliable should be your last option whatsoever.
Accommodation in Bora-Bora
The idea of staying in Bora-Bora gives a sense of leisure which could be found on any of the five-star properties that are usually built around the beaches and have water bungalows over-looking turquoise blue waters. While all these properties look enticing, they are pretty heavy on the wallet costing around Rs.45000 and above per night and so for those of you who are on a budget, there are other ways in which you could work your way around to crack a cheap deal and still make the most of these exquisite beaches. Most of which may cost somewhere around Rs.5000 – 8000 per night which is really cheap in comparison to the luxurious properties.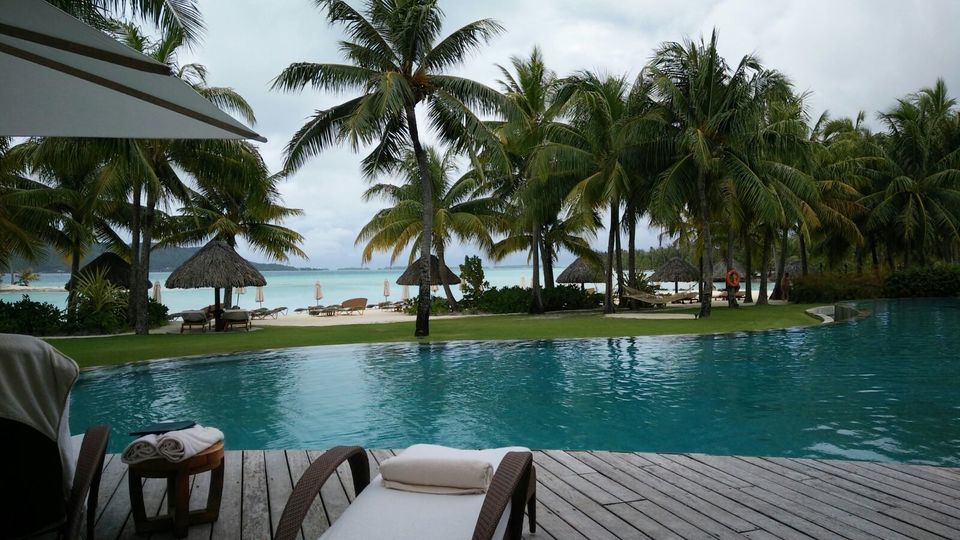 With couple of options available, AirBnb is one of the comfortable choices which has a price range that you could choose, has images that serve as a guarantee before you book, minimal booking fees and the chance to be hosted by lovely locals. Another option is Couch-Surfing which is similar to AirBnb apart from the fact that you would have to put in a little more effort to search the best home or room as per your taste and also deal with a lot of emails with the owner. The last option remains to be guest-houses and family stay-overs. Though they are not so easy to find on the internet due to no official websites, you would have to search intricately on a travel sites or speak to other travelers who have stayed like this and find your way out.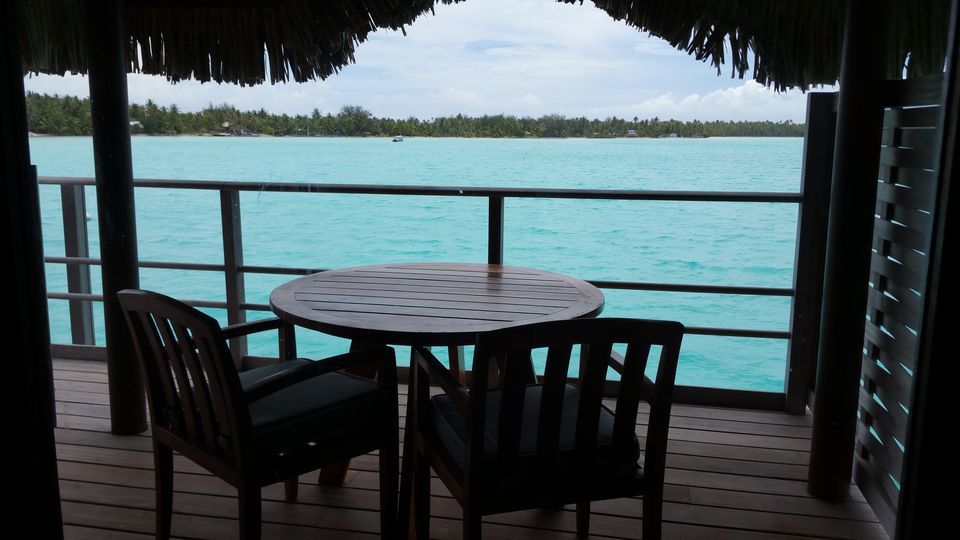 With a little struggle here and there and tad bit of planning, you are sure to get a place to stay which would be within you budget and a chance to make new friends with the locals.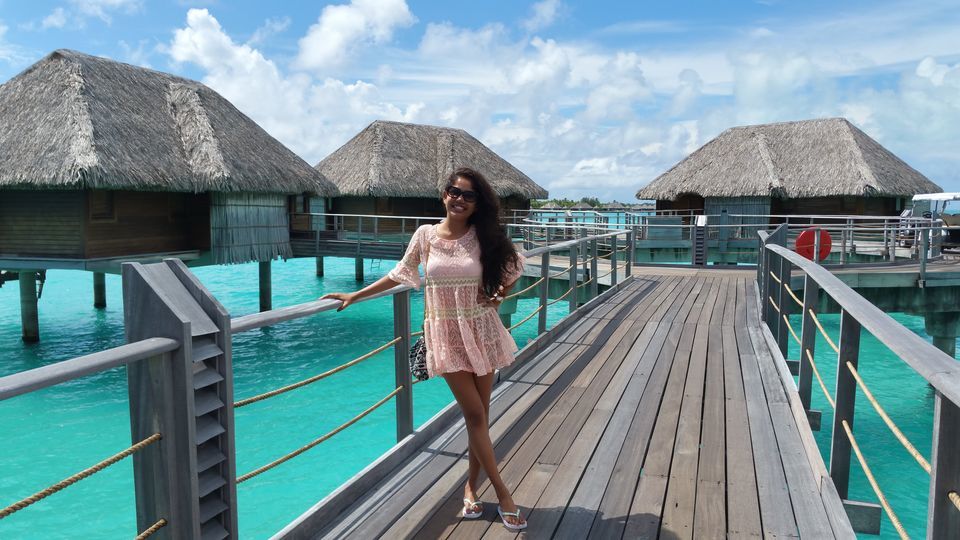 Moving around Bora-Bora
The Island of Bora-Bora seems tiny until you have to figure a way to explore it. For travelers staying at five-star properties, you don't need to worry as the resorts provide free boat rides from the hotel to the main city and also have free ferry services two times in a day for guests who would like to explore the city center and main island.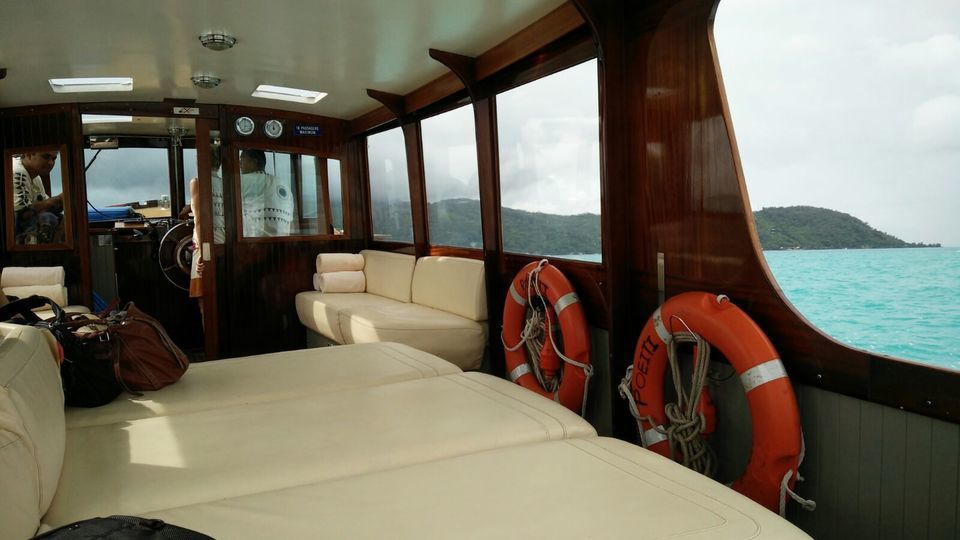 On the other hand, for travelers who are opting for guest houses, Air Bnb or smaller hotels need to rely on other travelling modes. With couple of options available like Taxis, Buses, Ferry, Motorbikes and Mini-vans, one could figure out which is more pocket-friendly and convenient. The bus schedule is a little haywire and do not seem to follow a specific time zone so that could be unreliable and disappointing whereas ferries have a specific schedule and are regular but a little expensive costing around Rs.3000 for a ten-minute ride. The best option remains to be renting a motor-bike which would cost approximately Rs.3000 for four to five hours and you can still bargain if you tend to keep the bike for more number of days depending on how accommodating the owner is. Lastly, mini-vans usually pick up a group of people and perform dropping services. They turn out to be much cheaper if you are in a group or even if you are sharing it with strangers.
Food in Bora-Bora
Bora Bora hosts some of the yummiest island food which is a mix of pizzas, local pastas, burgers, roasted chicken and sea-food delicacies. With so many options available, you are guaranteed to never stay hungry on this island. On a comparative basis, one could find a majority of the local food and fresh fruits if you travel through the market or buy yourself a snack from a Roulette (Rolling food trucks that are stationed in the local market). The local carts selling food and the smaller sized restaurants which provide take-away and small seating areas are usually on the affordable side costing around Rs.1000 – 1500 which is definitely a good deal.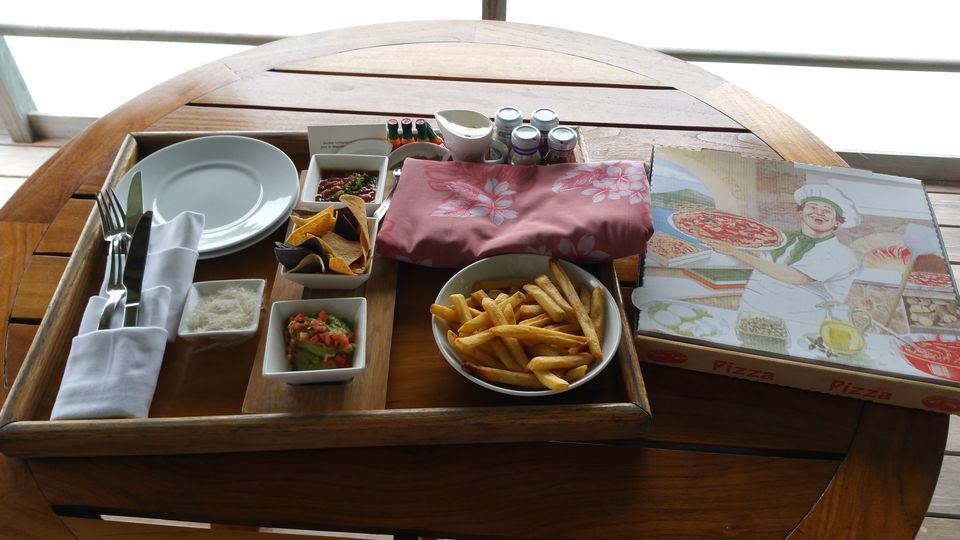 On the other hand, if you are looking at enjoying a lavish meal, you can head to any of the luxurious properties which will be higher in price costing around Rs.5000 but would be worth for its view, food and the ambiance that it may provide. It is suggested that you book a table rather than just dropping in as these fancy resorts are usually booked.
Activities in Bora-Bora
Being on an island is an added advantage as there is so much to do and explore, which exactly makes your trip all the more exciting! From water sports to adventure walks and beyond, Bora Bora has it all. Water sports are of a wide range that include jet ski, kayaking, paddle boats and island tour cruises, all of which are available at different prices. There are guided tours available for a higher cost but one can definitely manage their way around if they are up to some exploration!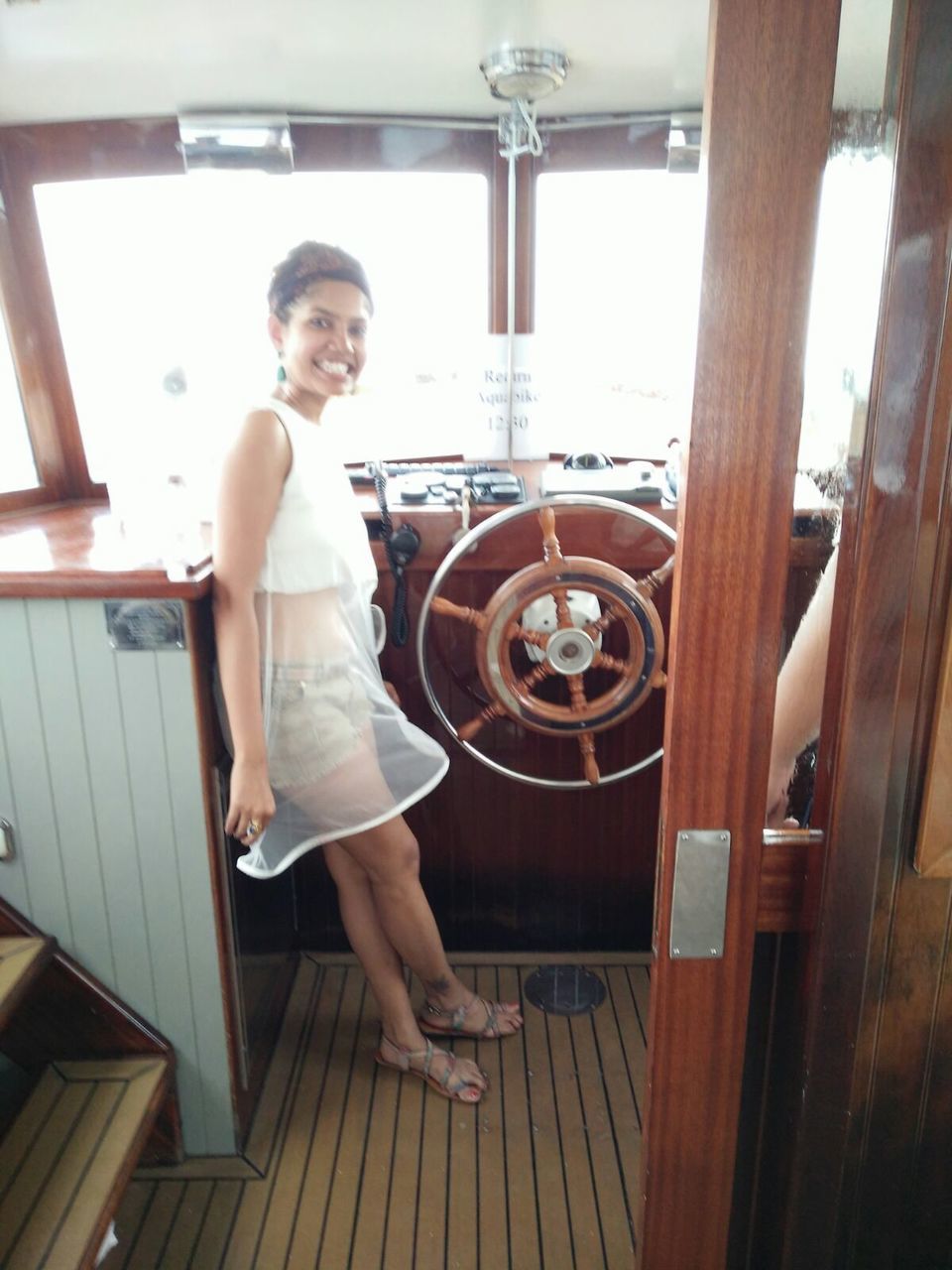 Bora Bora is a dream in itself and considering that it's located far off, the beaches are less polluted with minimal inhabitants and one could only appreciate its true beauty when you visit these beautiful islands in person. With an amazingly preserved sea-life and untouched crystal clear sea-water, these islands should definitely be on your vacation bucket list!