Imagine standing at the edge of a smooth beach, looking up at the sky blanketed in millions of stars, and seeing the moon dance on the incoming tide around your feet. This magical moment would be even more beautiful with the person you love the most, your spouse, standing right next to you and absorbing the wonderment of the fairy-tale land of Bora Bora. Sounds like one of those honeymoon moments one would never forget! So, don't just sit at home and imagine, take action, and book your honeymoon to the jewel of the south seas!
Why Travel To Bora Bora:
The cutest little island near Tahiti, Bora-Bora is the definition of luxury. With several aqua-centric resorts that have the perfect setting for you to escape the world and begin a new one with your partner, Bora Bora is a fantasy straight out of your dreams. It is the perfect blend of relaxation and adventure. Wake up to the pristine, turquoise waters of the pacific and delve into its mysteries as you scuba dive.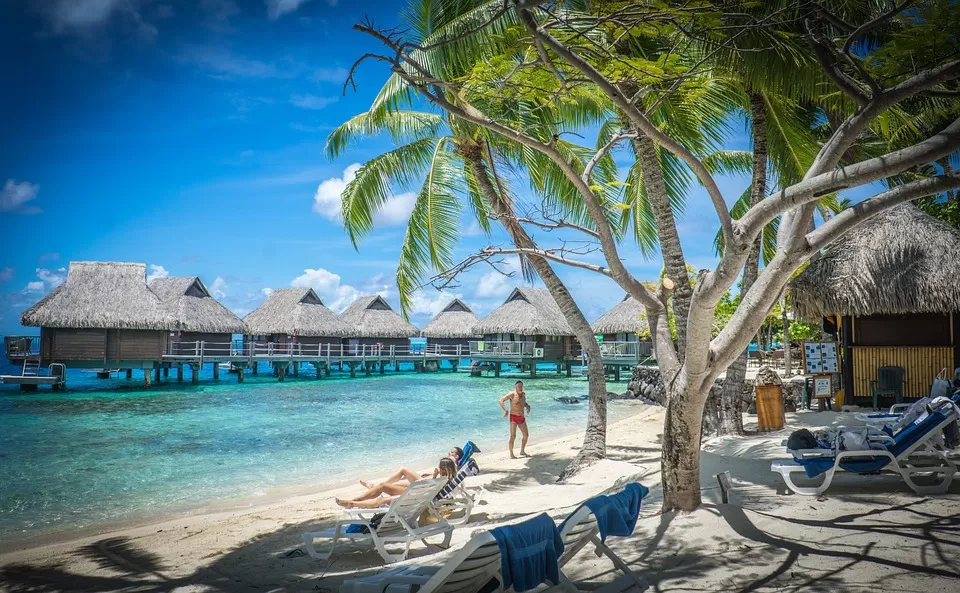 Where To Stay:
There are a host of luxurious resorts in Bora Bora that will be just right to make your honeymoon a memorable one.
At Intercontinental, bask in luxury at your exclusive villa right over the tranquil lagoon. At nights, enjoy a delicious candlelight meal under mighty palm trees by the sea.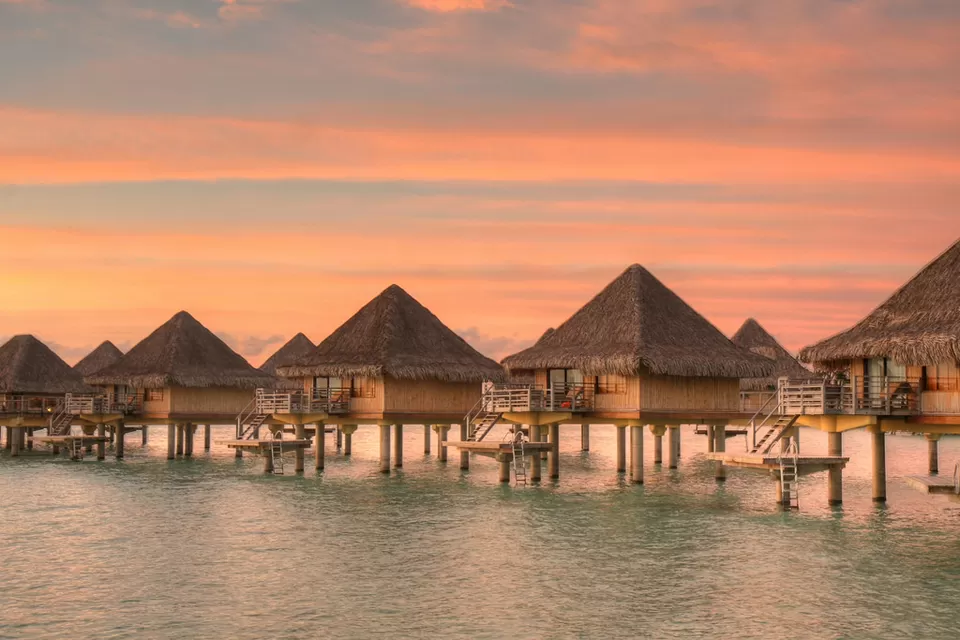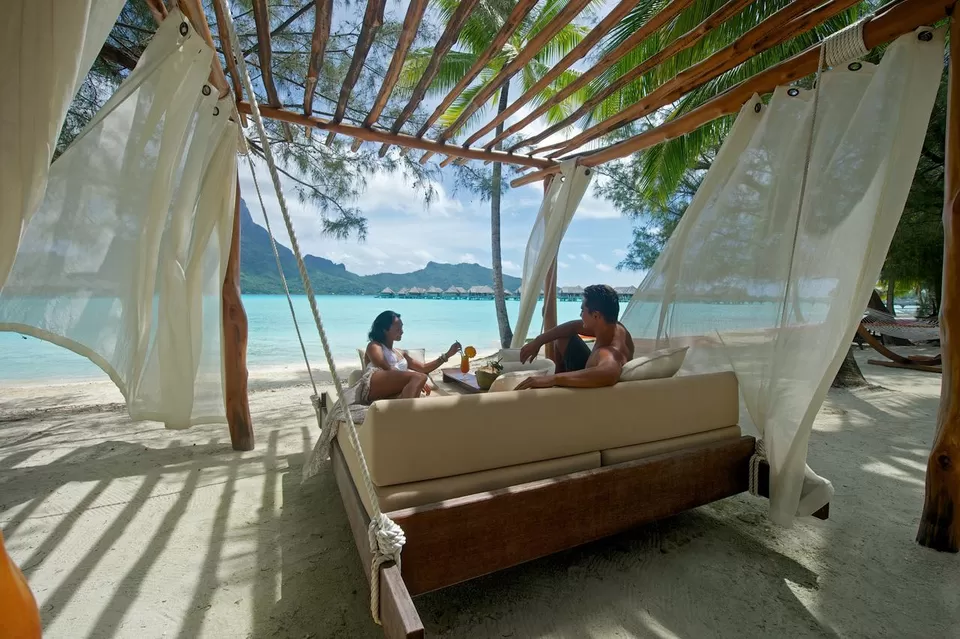 One of the best resorts in Bora Bora, the ambience of this paradise called Four Seasons will leave you appalled. Simply relax at the deck of your room and spend time with your partner, while you enjoy the view overlooking the beautiful lagoon.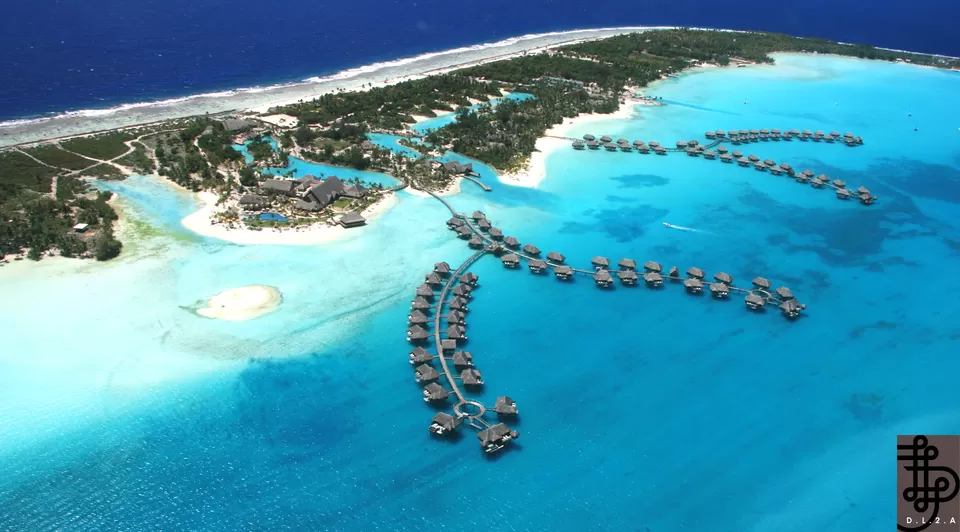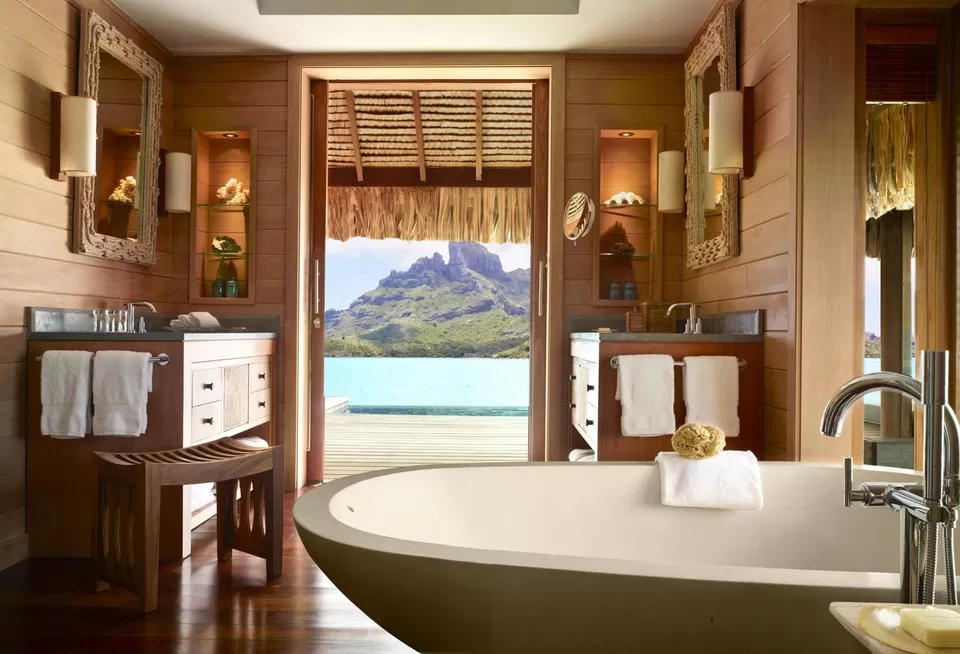 The perfect fusion of contemporary and tropical vibes, Le Meridien is another resort which will give you the perfect luxurious setting to your special trip! The villas at Le Meridien are like entering a dream. Each villa has a huge swanky living area and rooms whose flooring is made of glass panels! So just relax on your bed and witness the exotic marine life.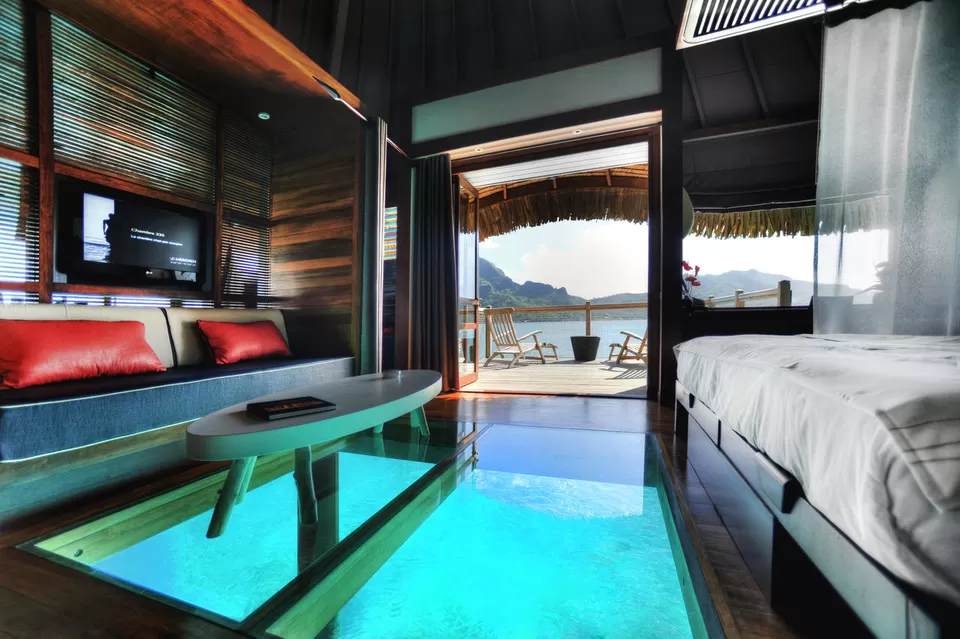 Restaurants and Bars:
The most widely-found cuisine in Bora Bora is obviously, sea food. The special delicacies include a large variety of fresh fish from the Pacific. In case you're vegetarian, meals may be a little difficult for you, however, you will definitely get some vegetarian dishes everywhere you go.
One of the most popular restaurants of the islands, the restaurant at Bora Bora Yacht Club offers a variety of drinks, dishes and desserts. If you're a meat lover, this restaurant is just perfect for you! Get ready to feast on some of the best dishes, such as mahi mahi fish, moon fish, tuna, shrimp, scallop, duck, steak and lamb.

At Intercontinental, enjoy the variety of bars and restaurants that they offer. Experience classy ambience in their indoor Bubbles Bar, or lounge by the beach soaking in the coastal sun at their open South Beach Bar. For the perfect tropical experience, sip their famous Mai Tais and Mojitos, be part of the Bora Bora buzz and rejuvenate yourself.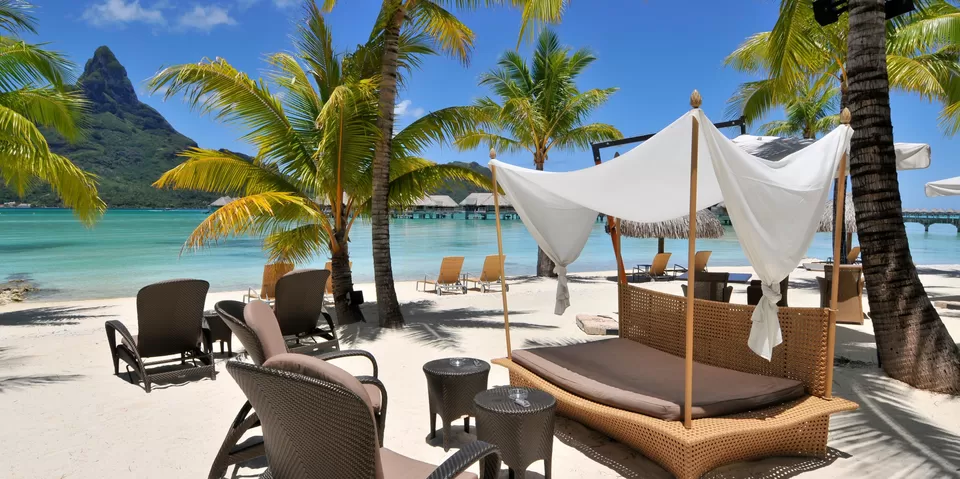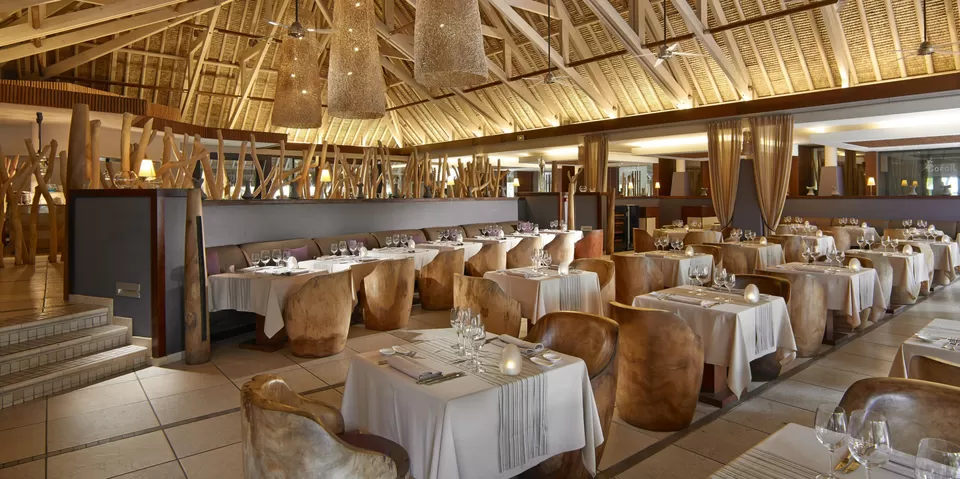 Lagoon by Jean-Georges is yet another favourite among foodies. Famous for its rice cracker crusted tuna and ovaltine kulfi, this restaurant will make you want come back for its exclusive ambience. Enjoy your meals sitting at the edge of the deck, facing Mt. Otemanu, with sharks swimming beneath the glass floor of the restaurant.

Things to do in Bora Bora:
The Lagoonarium is a hot-spot for tourists, as it is the best location for swimming and snorkelling. Experience this wonderful underwater adventure with your partner, and see the beautiful sea life in its crystal clear waters. Get ready to swim with stingrays, eels, piranhas and even sharks!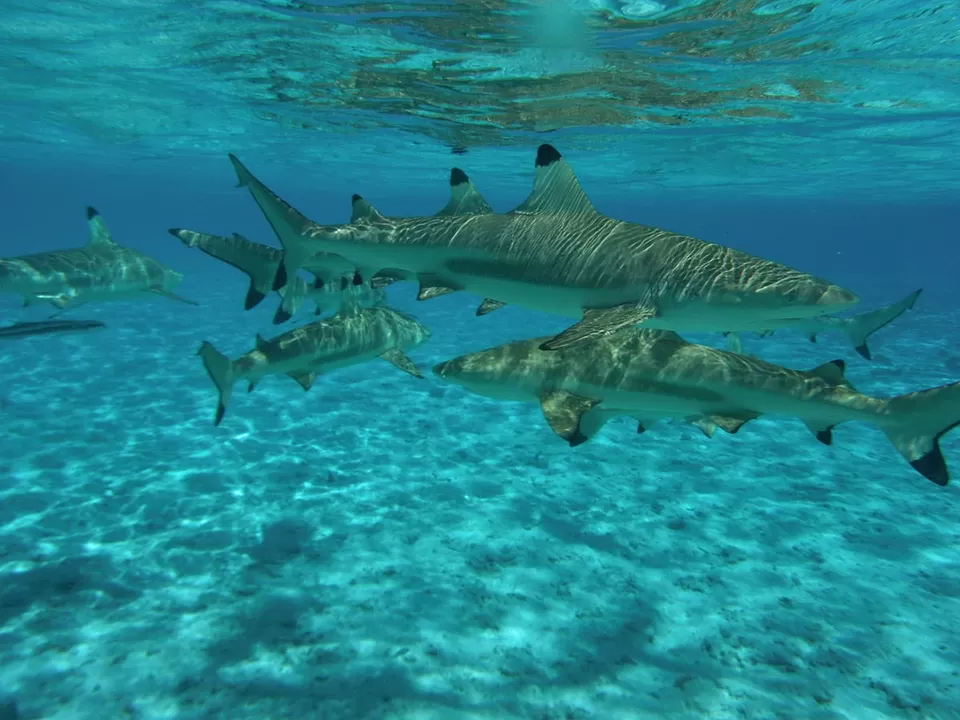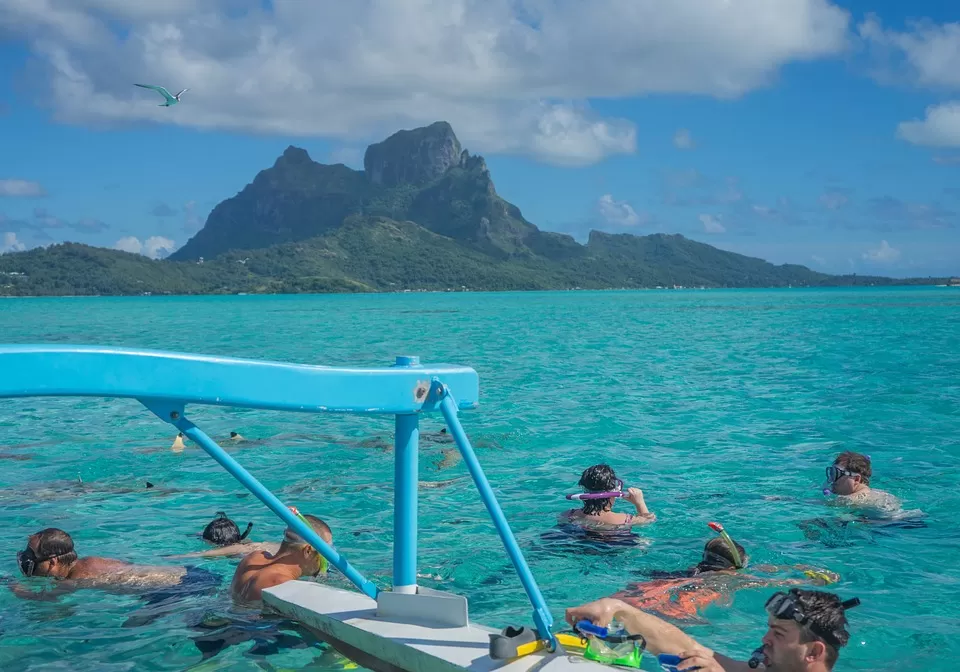 The centrepiece of the island, Mont Otemanu is a great spot to witness a magical sunset with your spouse. Explore this mountain if you're a fan of hiking and want to add some more adventure to your trip.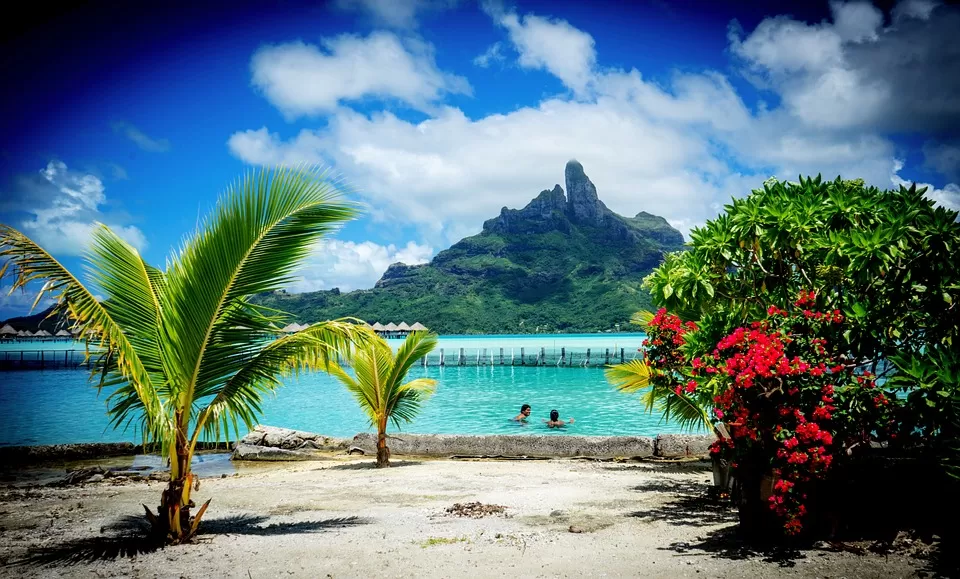 Jet ski is another water sports that you must try while you're in Bora Bora. It is best to go with the arrangements your hotel may have made around the island. This would not be your average 5 minute jet ski experience, you can ski around the island's picturesque bays.
Visa:
Visa to Bora-Bora for Indian citizens has to be obtained from the French Consulate. This French visa must bear the term "Valid for French Polynesia".
Costs:
Flight: From New Delhi to Bora Bora (for 1): Starting from INR 75,000 and can go up to INR 2,00,00 depending on the dates of your travel.
Accommodation: In case you choose to stay at a 5 star resort as mentioned above, a room per night will cost you anywhere around INR 50,00. Don't lose heart, you can also stay at cheaper hotels and resorts which would cost you as less as INR 12,000.
So, to mark the beginning of a new chapter of your life, I'd suggest think big and go bigger! Choose Bora Bora as your honeymoon destination, and it will be one trip that you'll remember for life!
Know more such magical lands perfect for a honeymoon? Share your story with us and 25 million members on Tripoto!