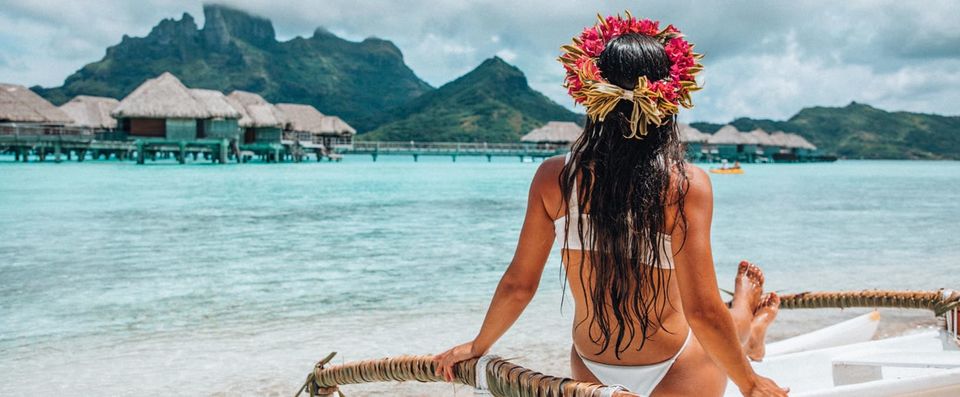 A colossal cosmos encircled by a mystique lagoon" Bora Bora"
"Welcome to the fantasy of a dreamy island with utmost perfectional beauty"- This is how the pictures of Bora Bora entice you for a vacation.
A part of French Polynesia, this magical island has some of the most beautiful sights to behold- a tropical island sorrounded by the amazing blue lagoon and coral reefs, accompanied by small islets (Motus) scattered around Bora Bora.
Crowned by the blue lagoon,Bora Bora is a heavenly paradise for people longing for a relaxing vacation amidst natural beauty, and not to forget newly-weds who're looking for a private romantic setting for honeymooning.
If you're thinking Bora Bora is just for some sun-soaking and a luxurious getaway, you are absolutely right, NOT. Bora Bora has a lot more to offer apart from its indulging over-water and beach-side resorts.
When you get slightly bored of sunbathing and your supercool tan starts looking like burnt skins, you can always turn to some great adventures for an extraordinary experience.
There are a couple of underwater activities that also allow you to interact with the enigmatic marine life.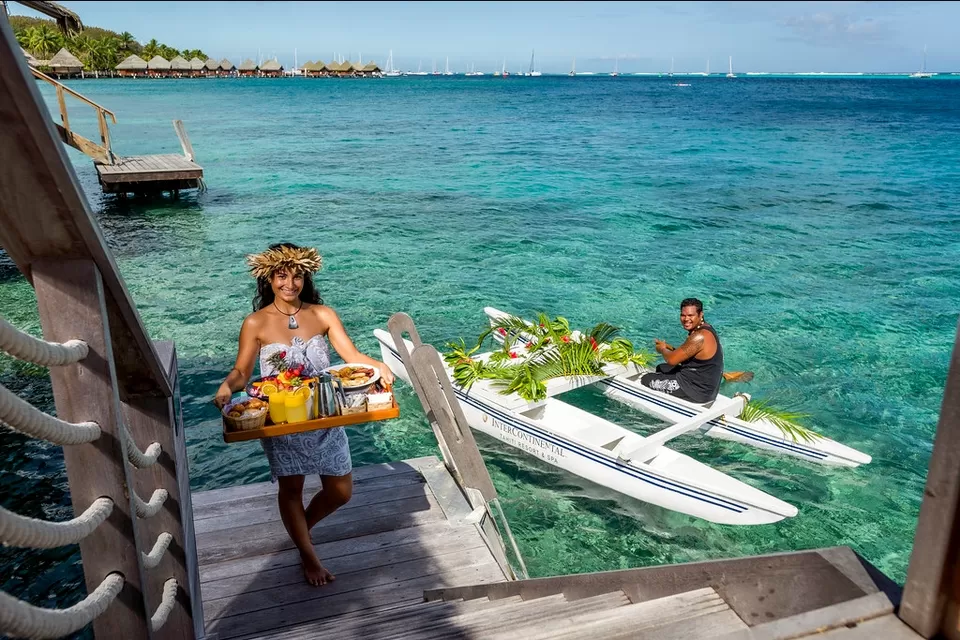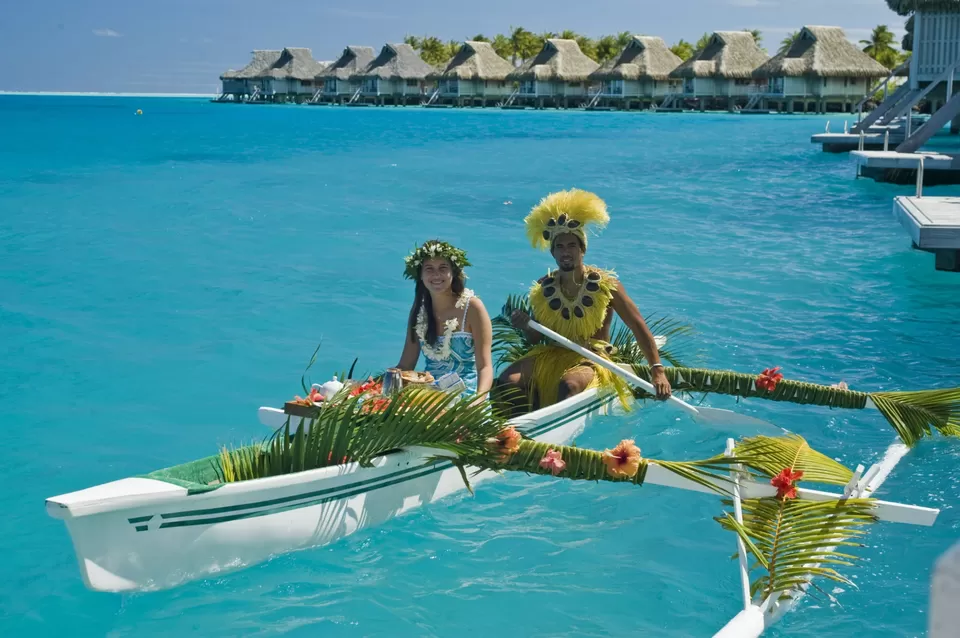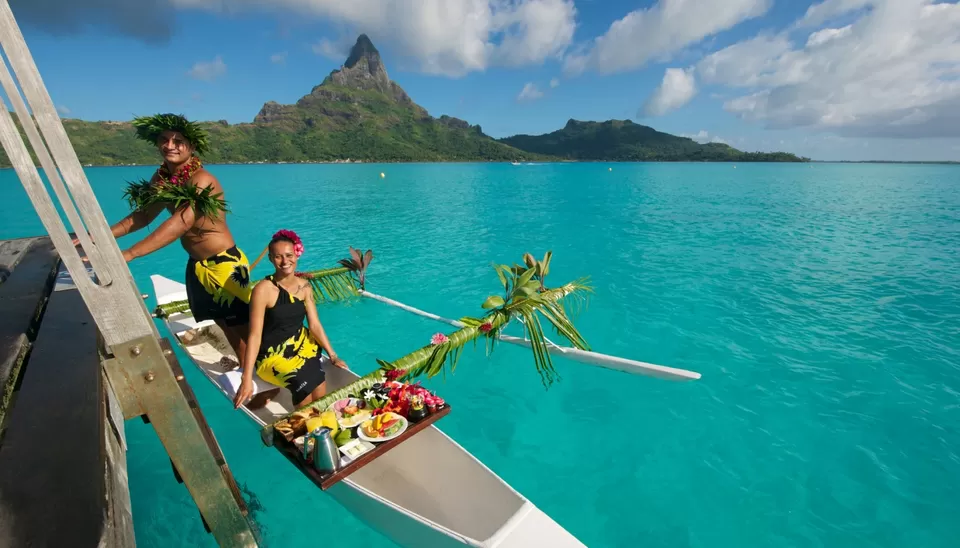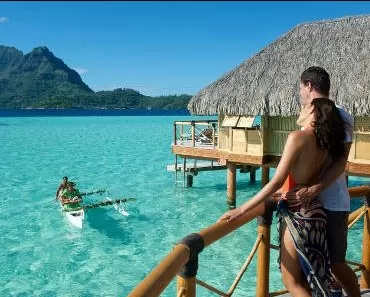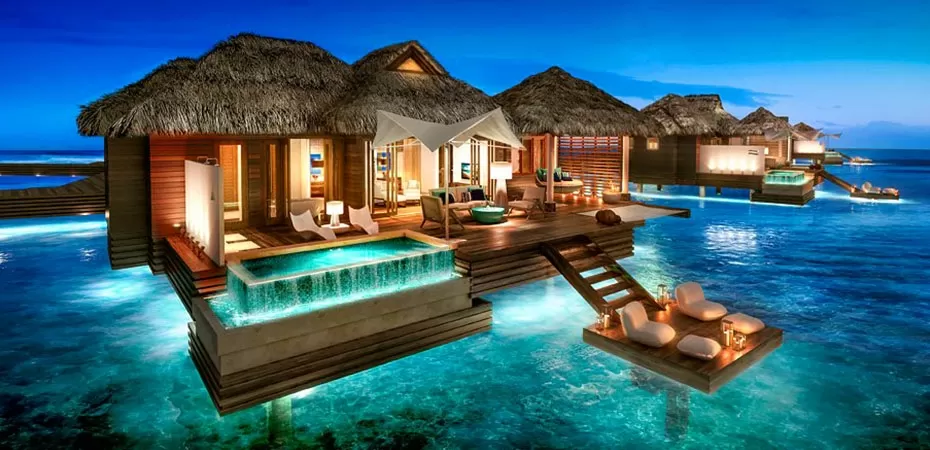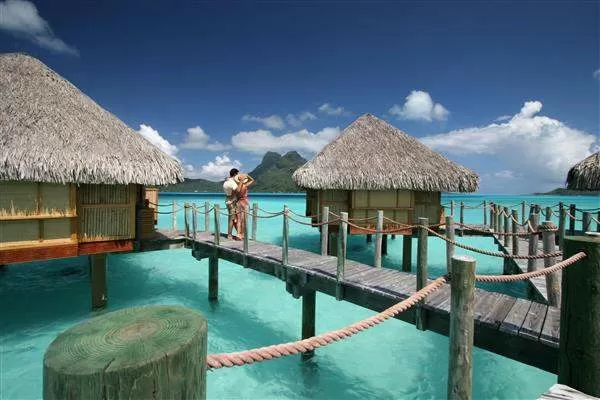 ###Bora Bora Customs###
People in Bora Bora are very warm, generous, and slow-paced.
Although you might find many topless women sunbathing, you must make sure that you don't roam around in bikinis in non-swimming areas.
Tips are not expected in French Polynesia, so you can restrict tipping only to some extra-ordinary services you get.
Some locals might even get offended if you offer a tip.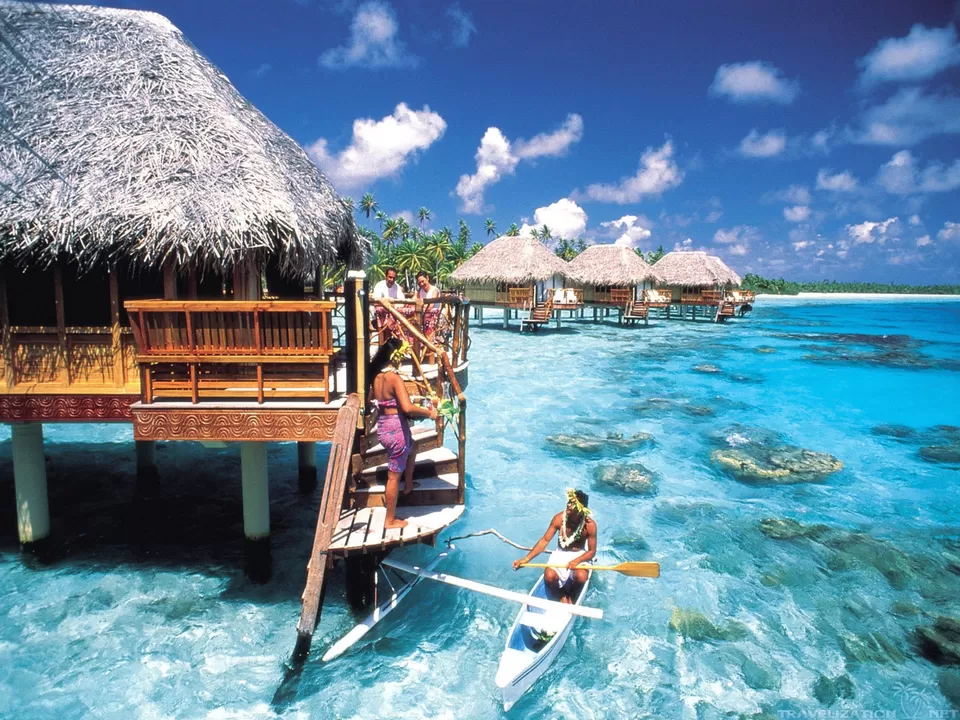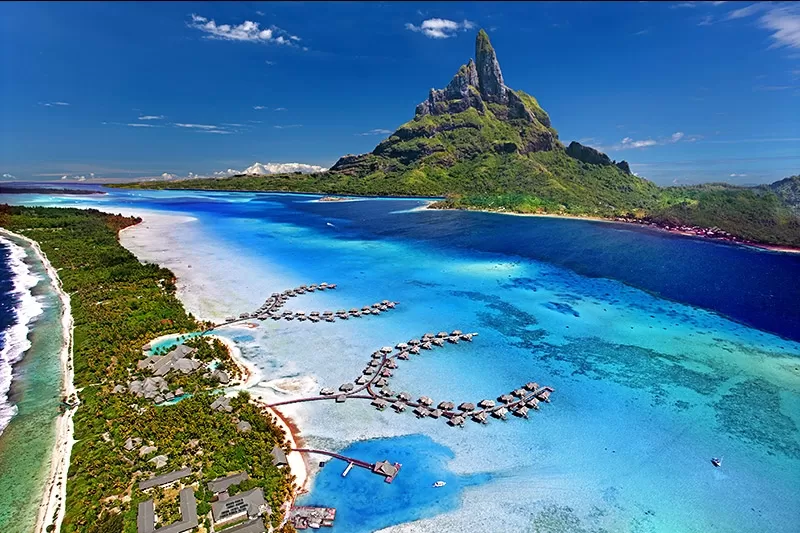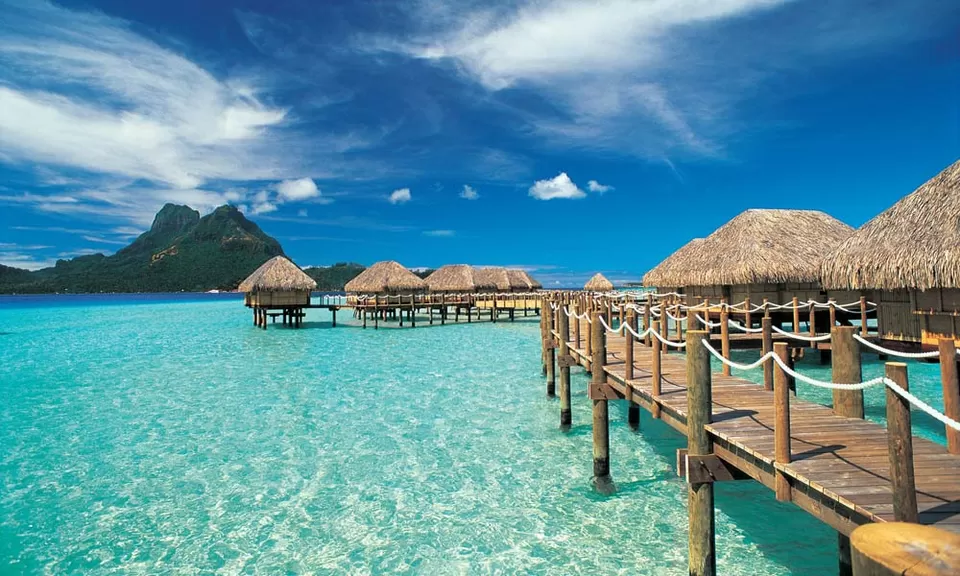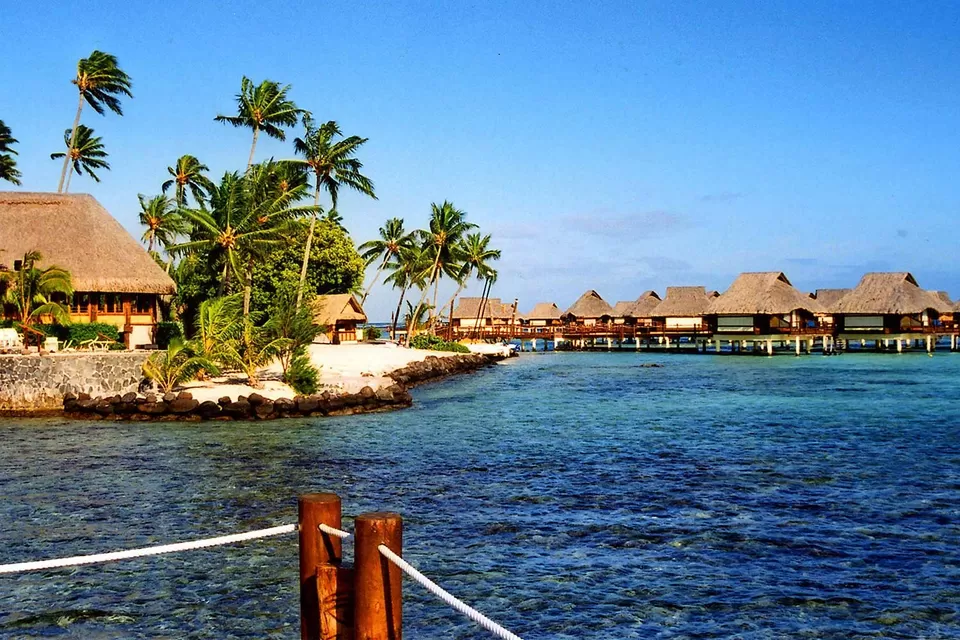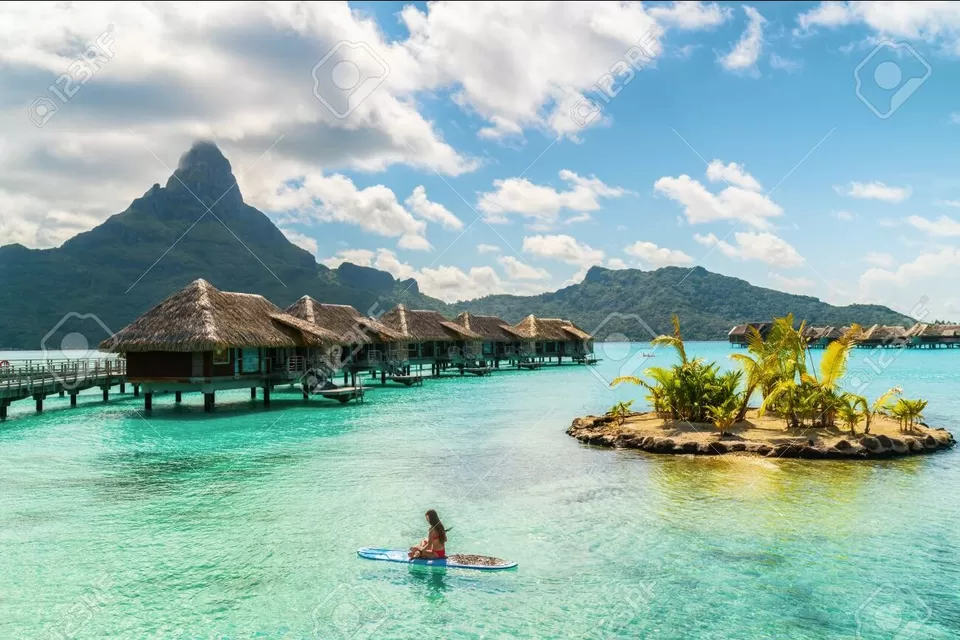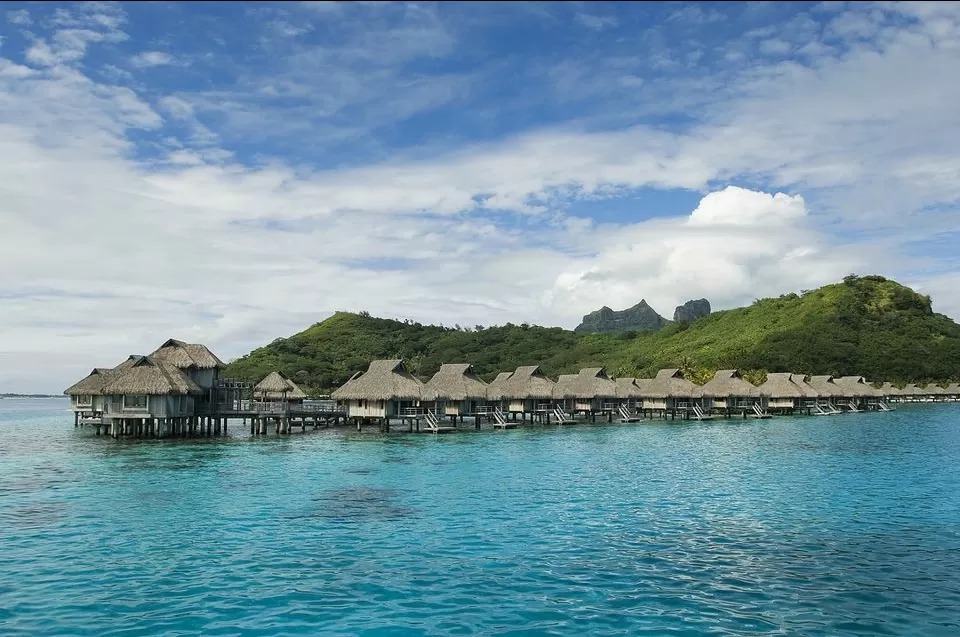 ####History of Bora Bora ####
The island was initially named 'Mai te Pora' (rising out of darkness/created by the Gods).
Legends have it that this was the first land to rise out from the water.
With time, the name shortened to 'Pora' and the word 'Pora Pora' came into existence, which then became 'Bora Bora'.
This beautiful island was chosen by the U.S. for military supply base in South Pacific, major constructions including an airstrip which was used as the airport for international flights until 1960.
Artillary guns were set up around the island to protect the base from attacks.
After the base was closed officially in 1946, the tourism industry started emerging in Bora Bora, which now blooms with huge flocks of people every year.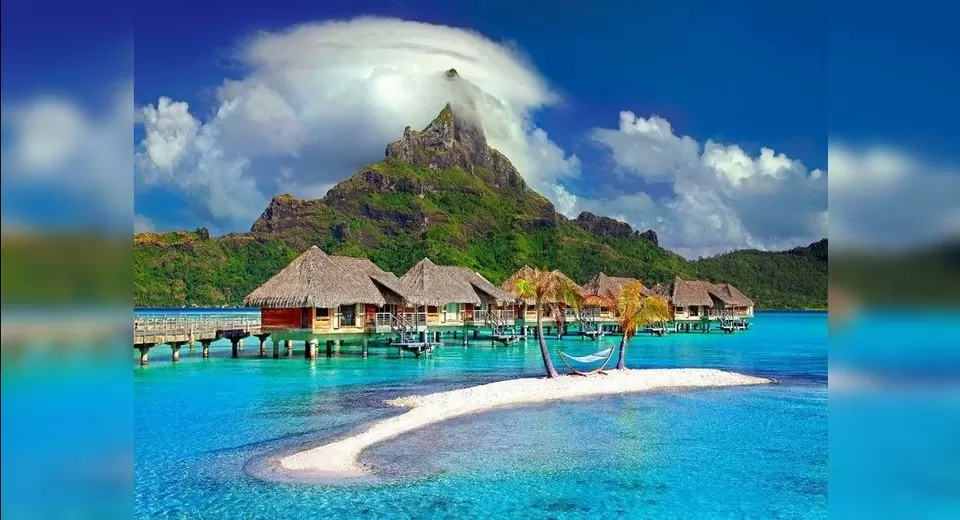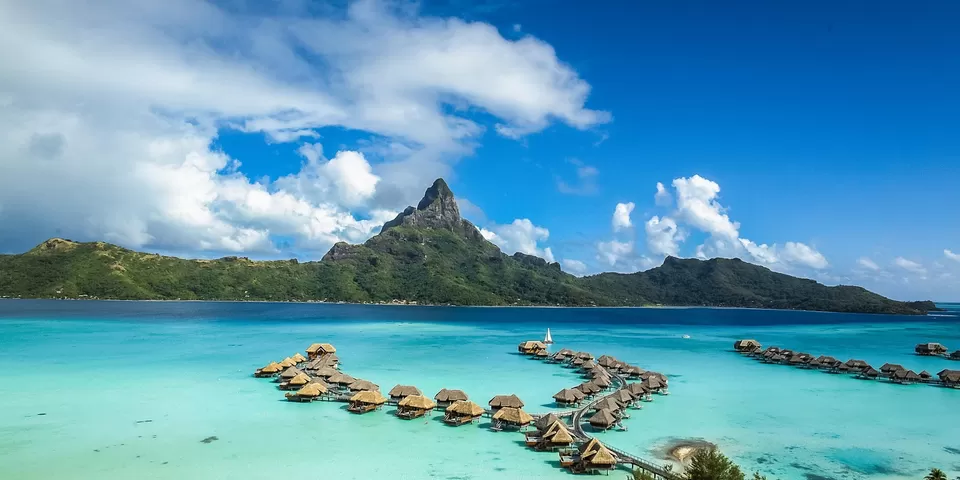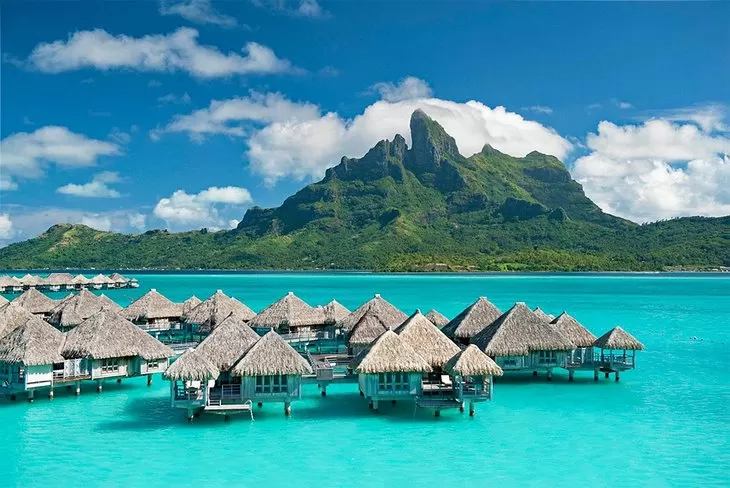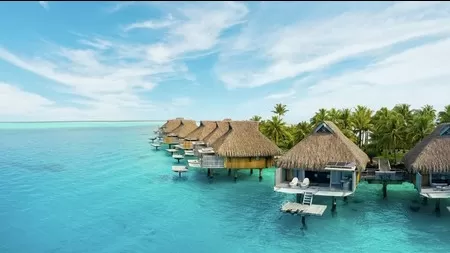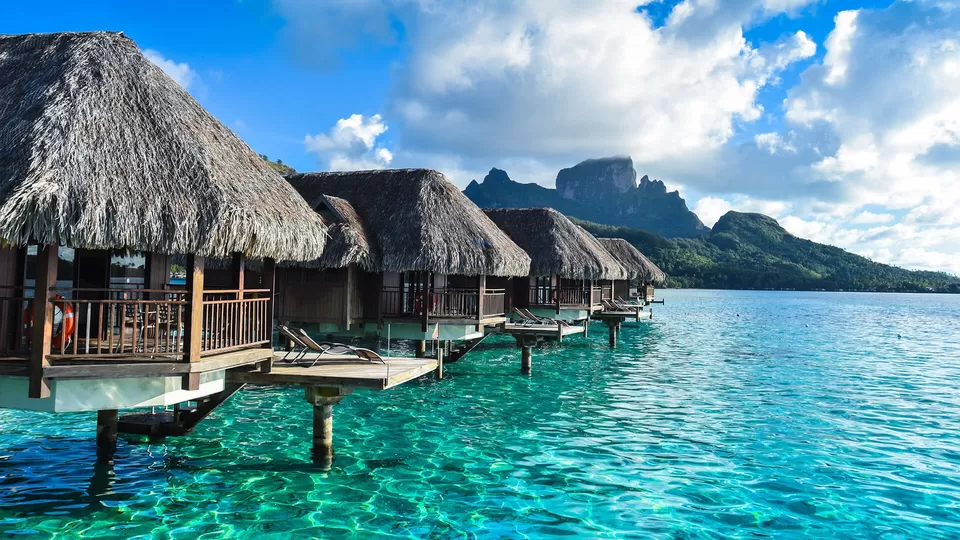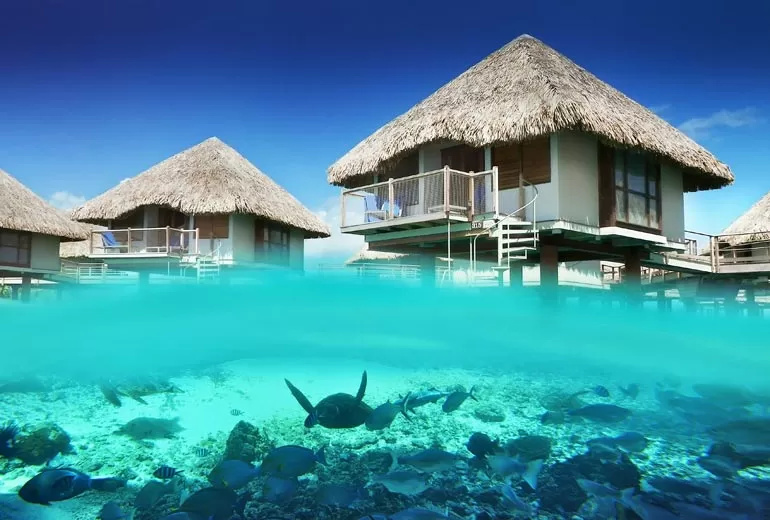 What is the best time to visit Bora Bora?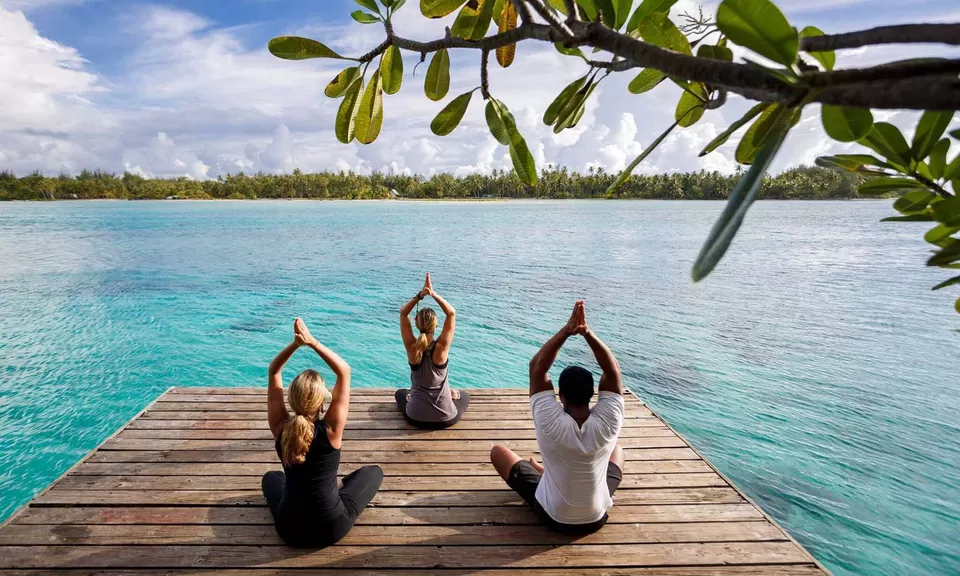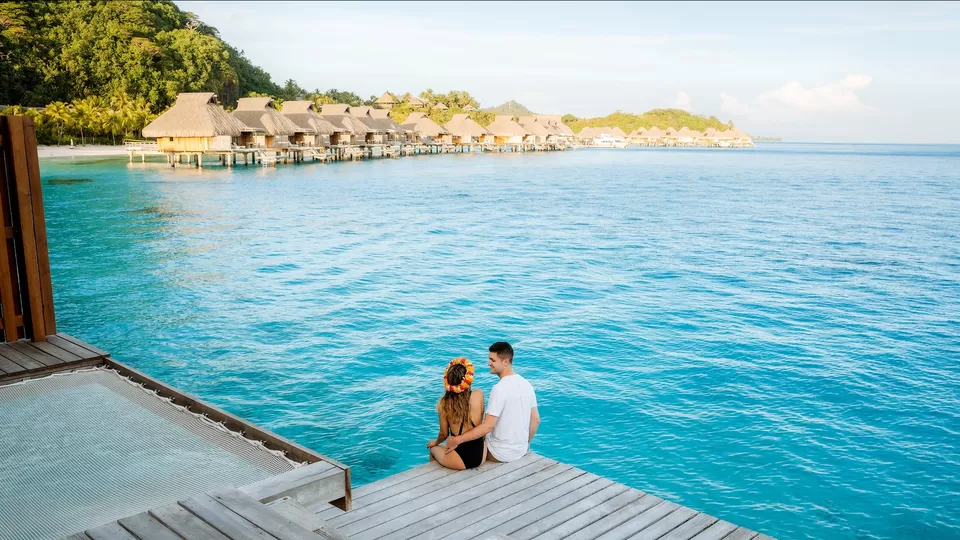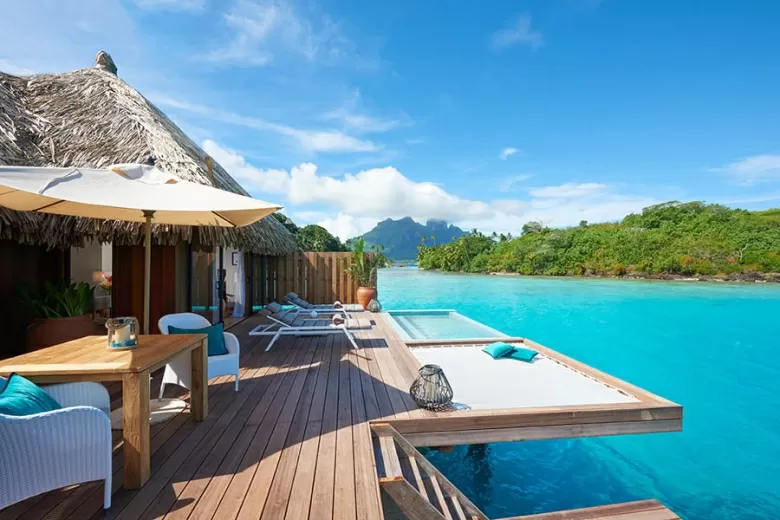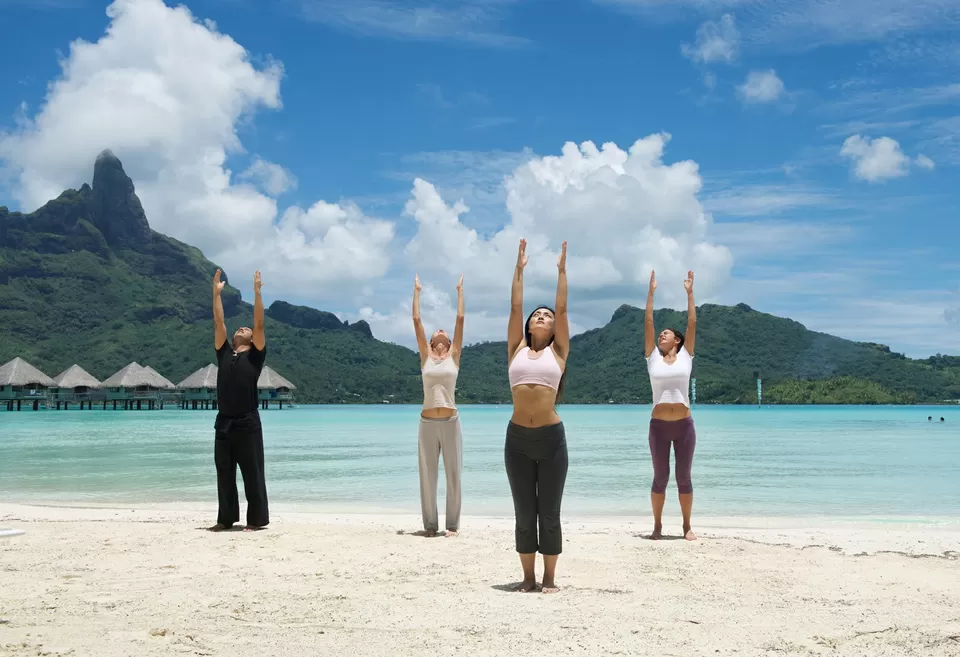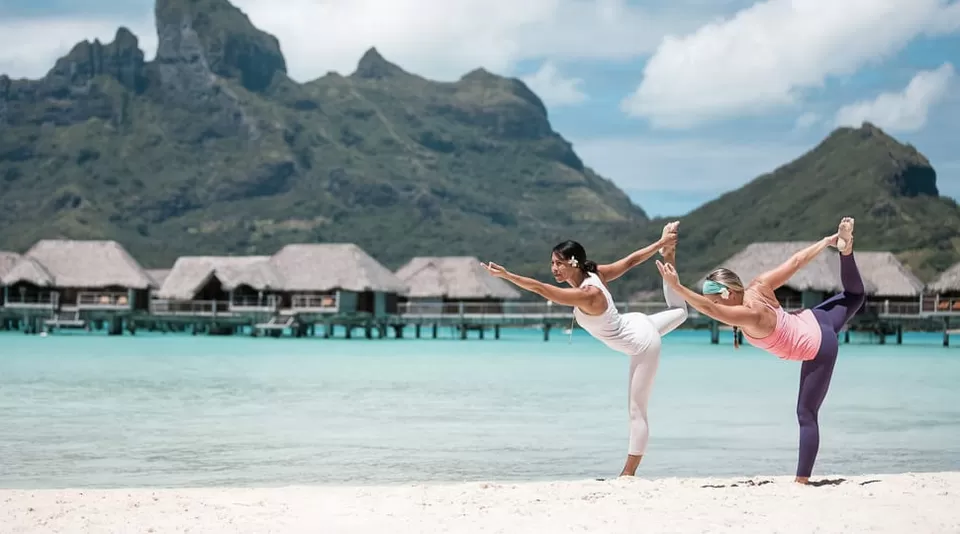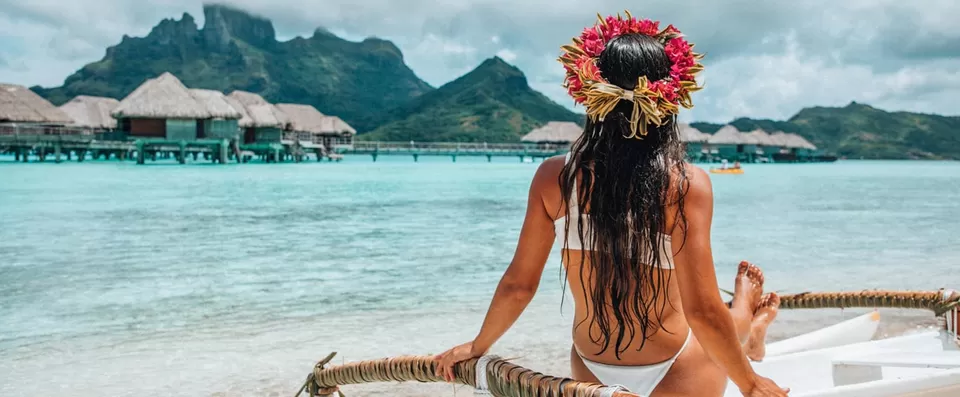 The peak season starts from May ending in October, making the deals obviously expensive.
April and November are great months to travel to Bora Bora, with relatively less crowds and possibilities of discounted rates on vacation packages.
Don't forget to check the weather forecasts before finalizing the tour, just in case there's any probability of heavy rains.
####How To Reach Bora Bora####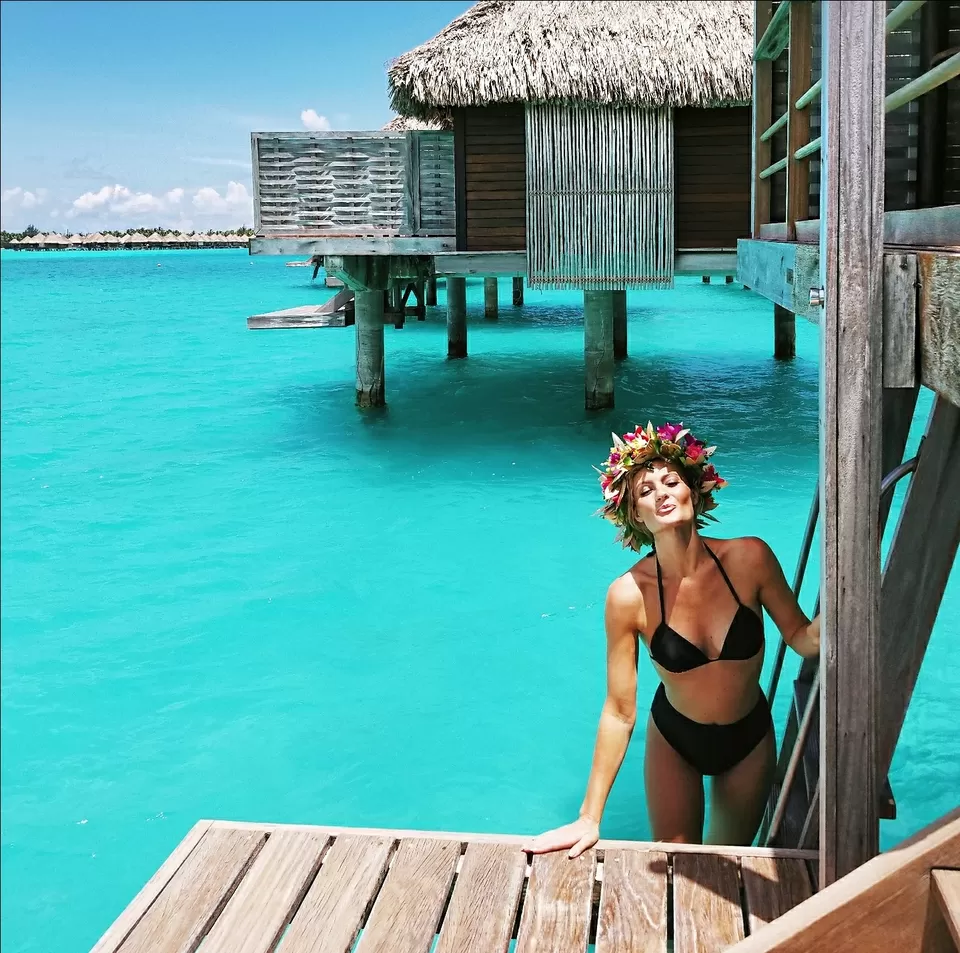 Tourists land on the international airport in Papeete, Tahiti. From there, you can take a domestic flight to reach Bora Bora. Ferries take a long time to reach, so not a recommended mode of transport.
How to Reach Bora Bora from India
No direct flights available. You'll be required to look for connecting flights, changing the plane maybe more than twice.
How to reach Bora Bora by flight
The nearest airport to Bora Bora is on islet Motu Mute.
How to reach Bora Bora by Waterways
Catamaran ferries are available that drop you at Vaitape from the airport in Motu Mute.
Local transport in Bora Bora
Taxis and Water-taxis are available for traversing around, but these can be pretty expensive. 'Le Truck' is the local bus system, although economical, but not very reliable for tourists. The best mode of transportation on the island is a rental bike- light on the pocket, and a great way to explore Bora Bora on your pace.