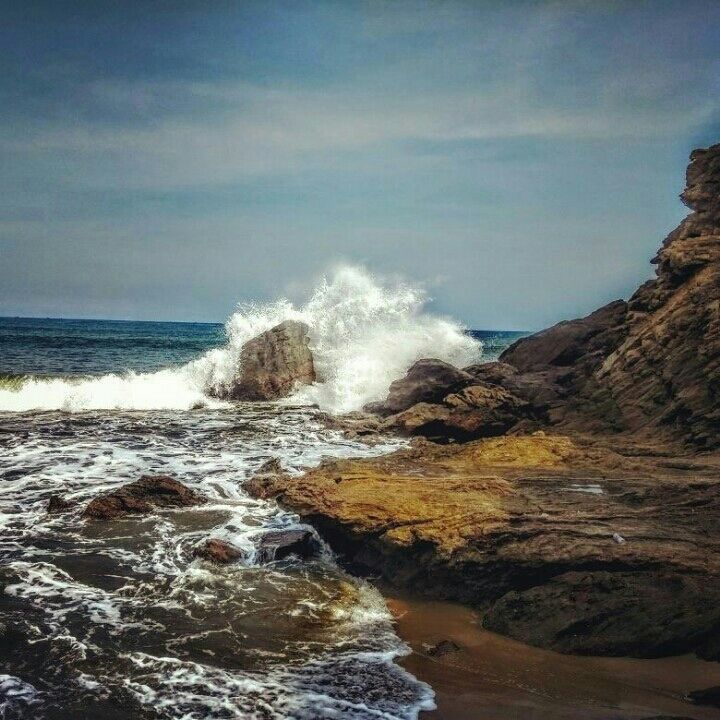 Visakhapatnam aka Vizag is a port city and industrial center present in Andhra Pradesh which offers beautiful beaches, charming caves, valleys and beautiful rides across the city. This travelogue could be a guide to someone who wants to explore the city covering most of the places and also for window travellers who want to travel but they have got reasons for not doing so. Enjoy the trip to the versatile Vizag and explore the city.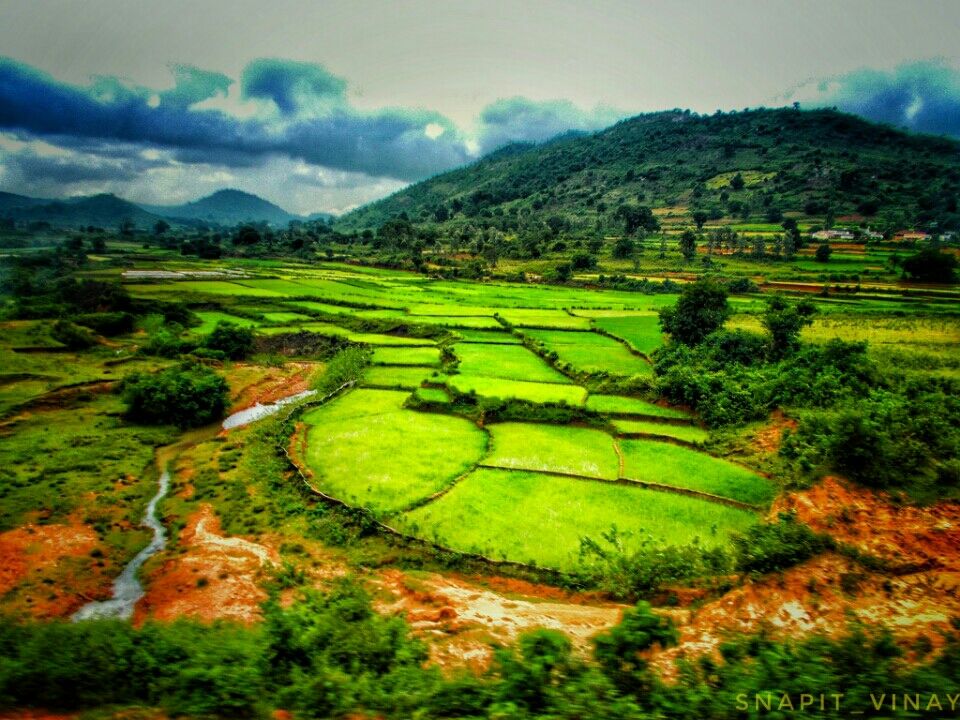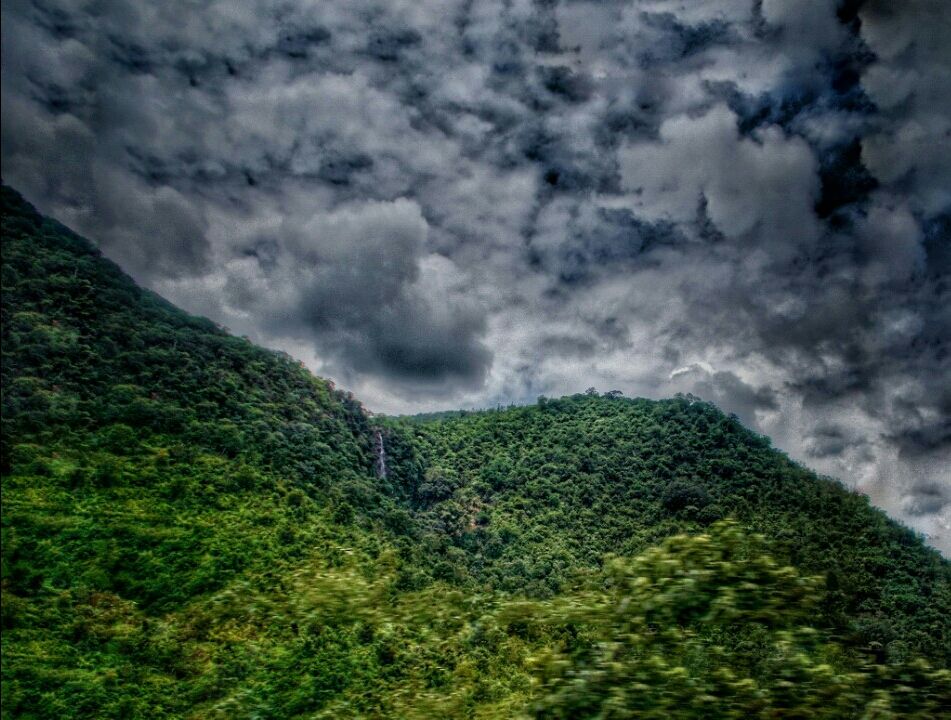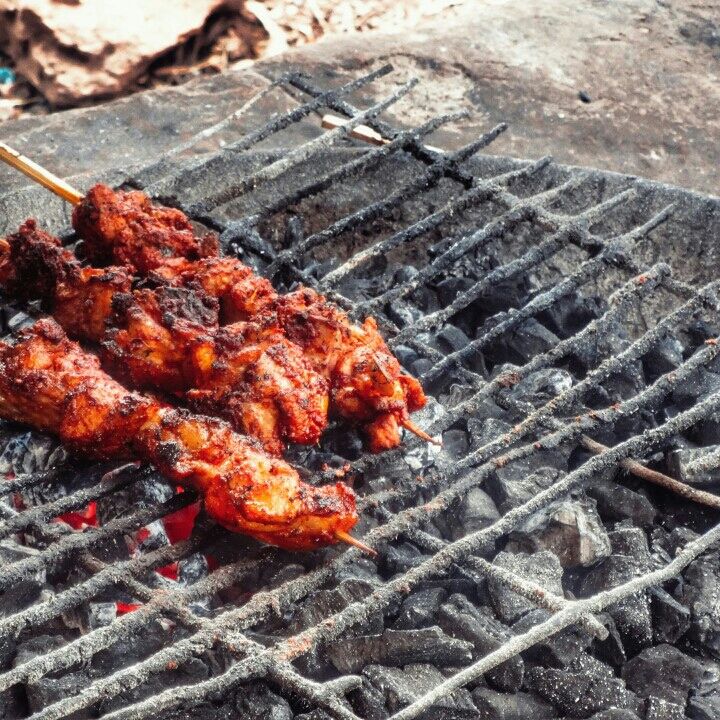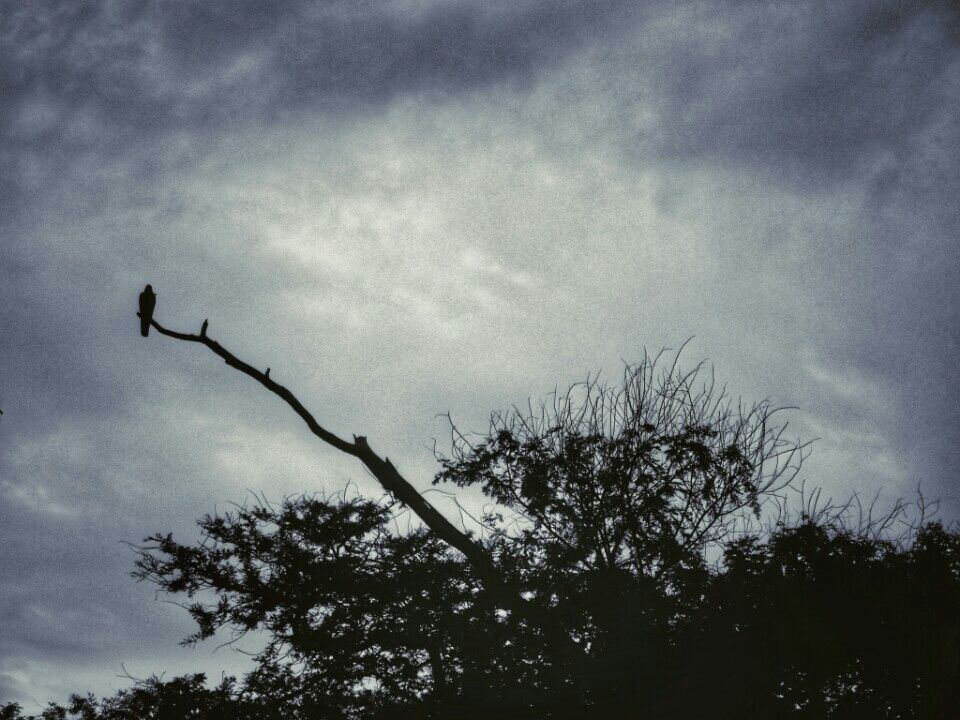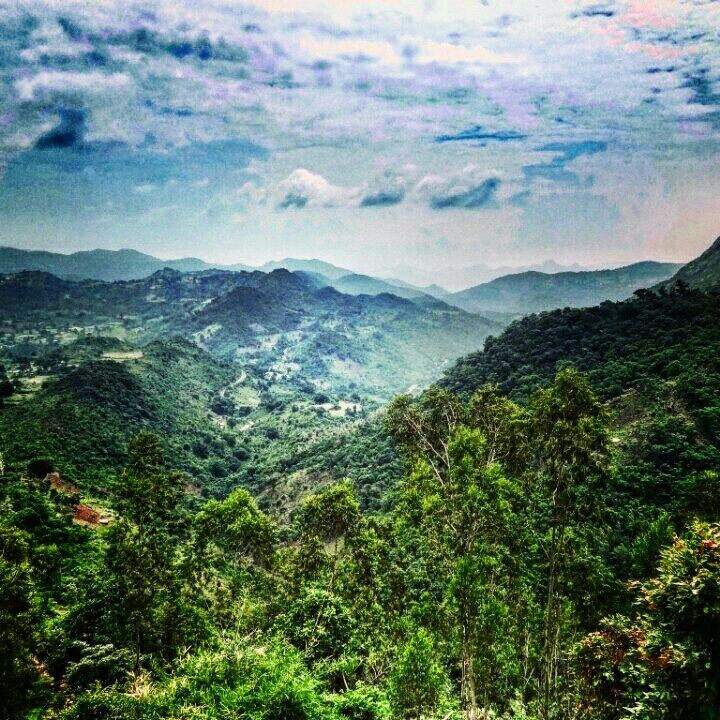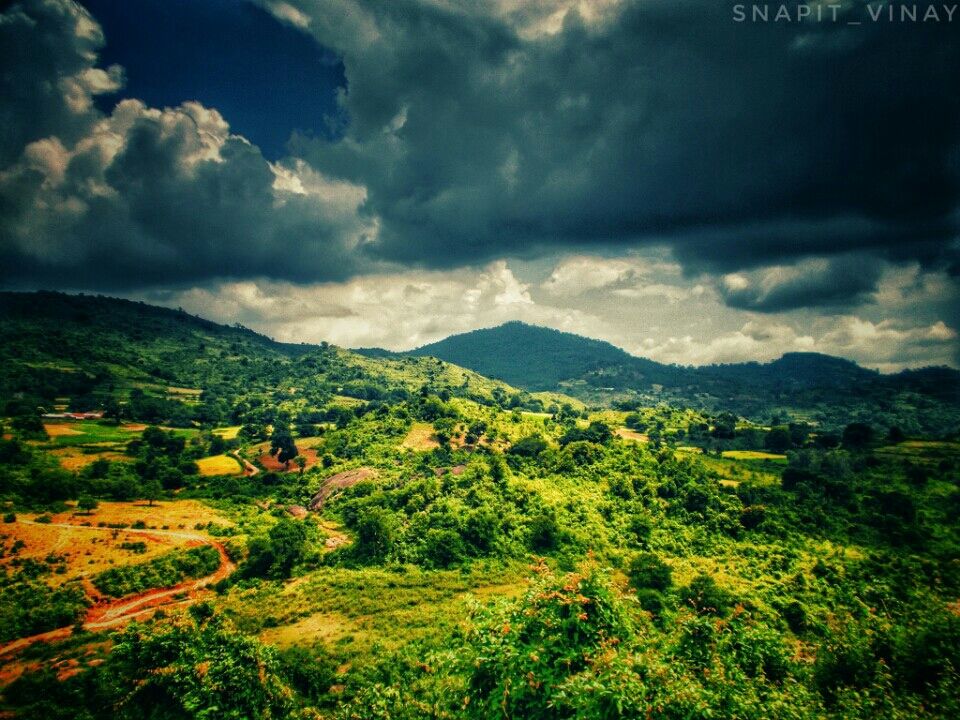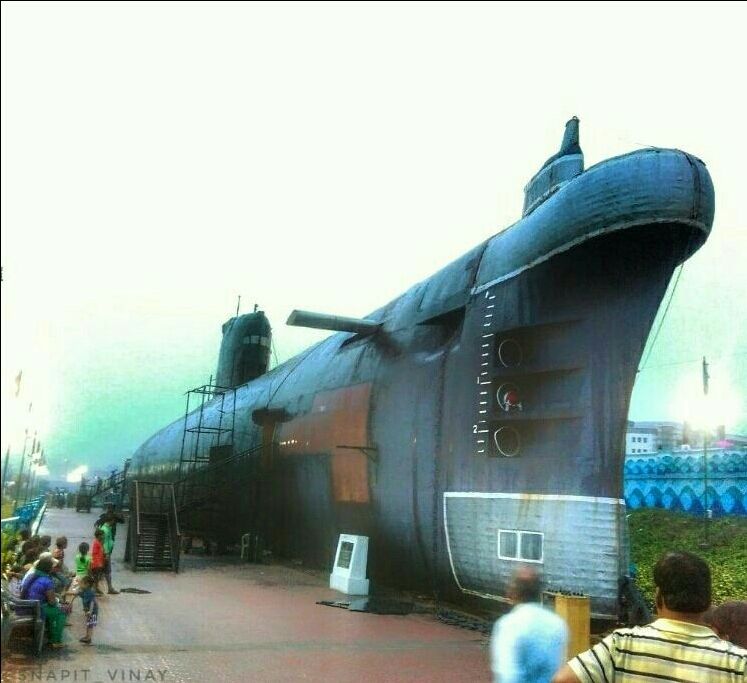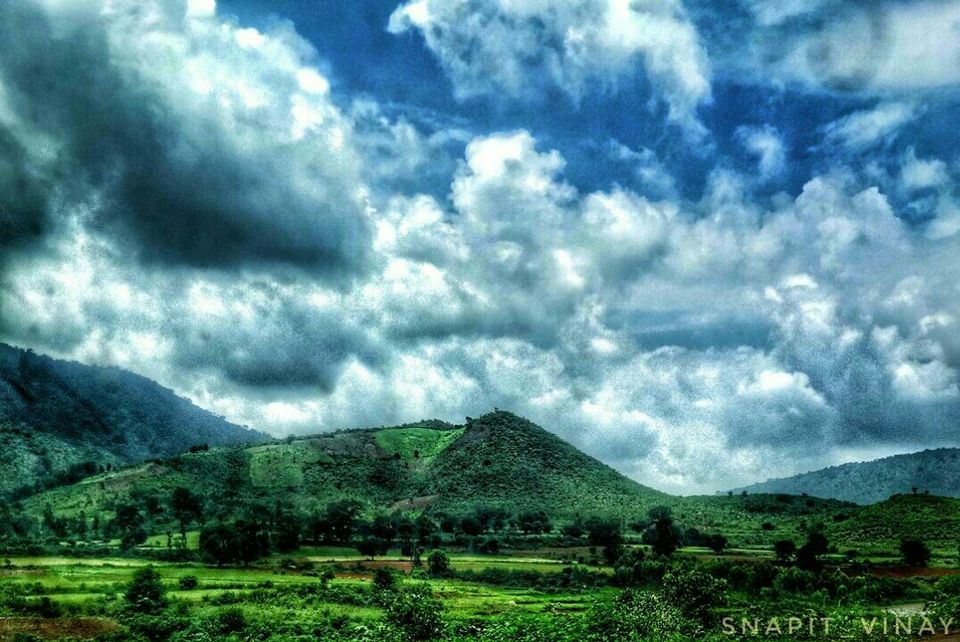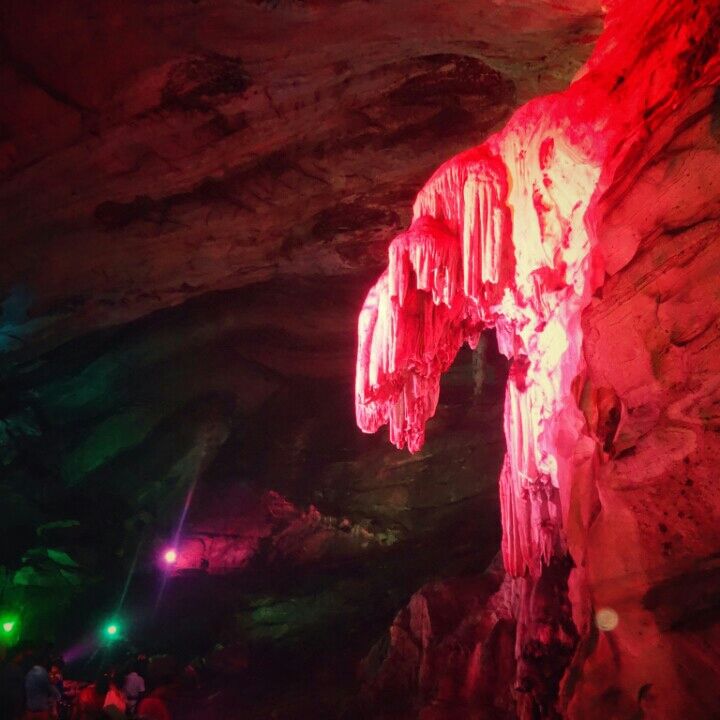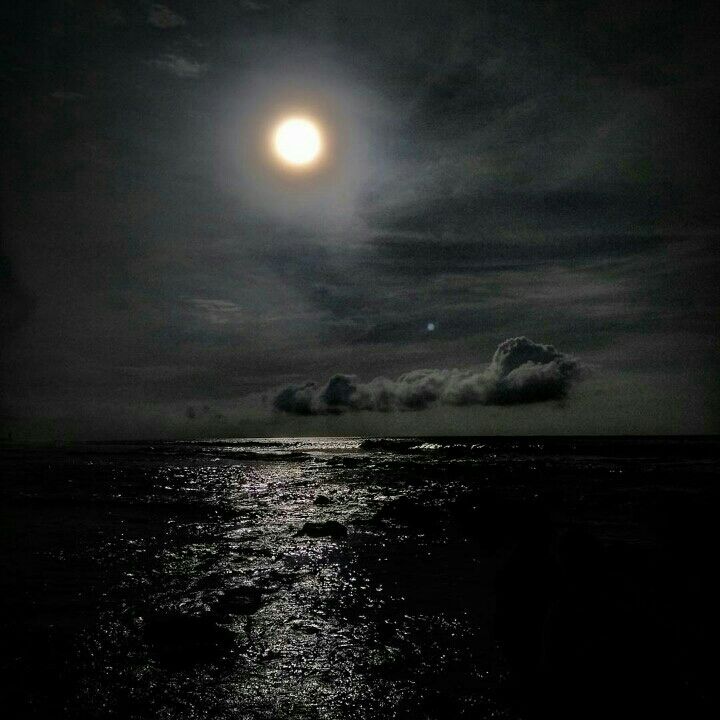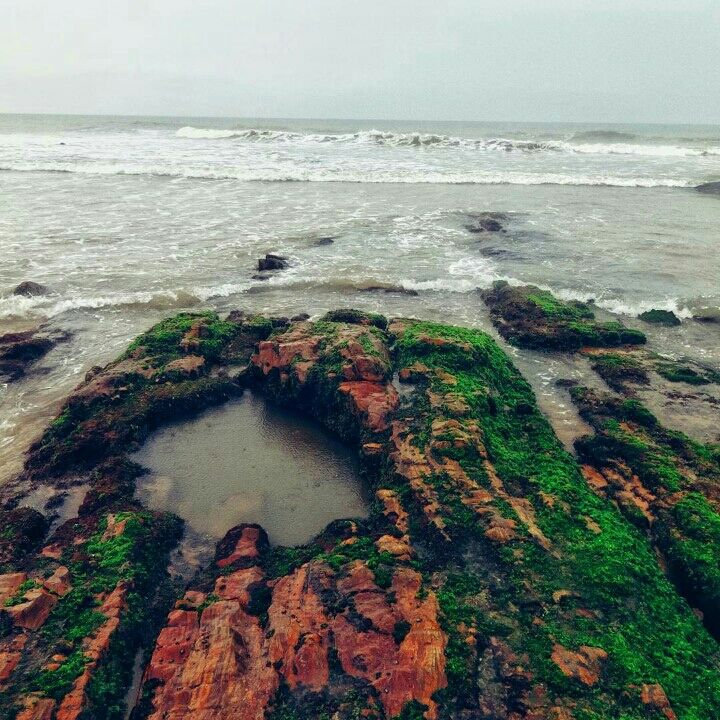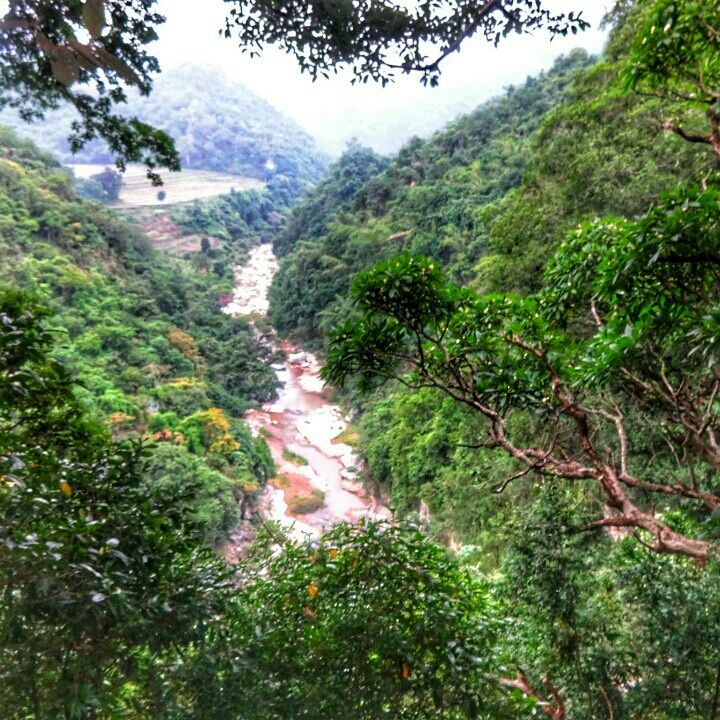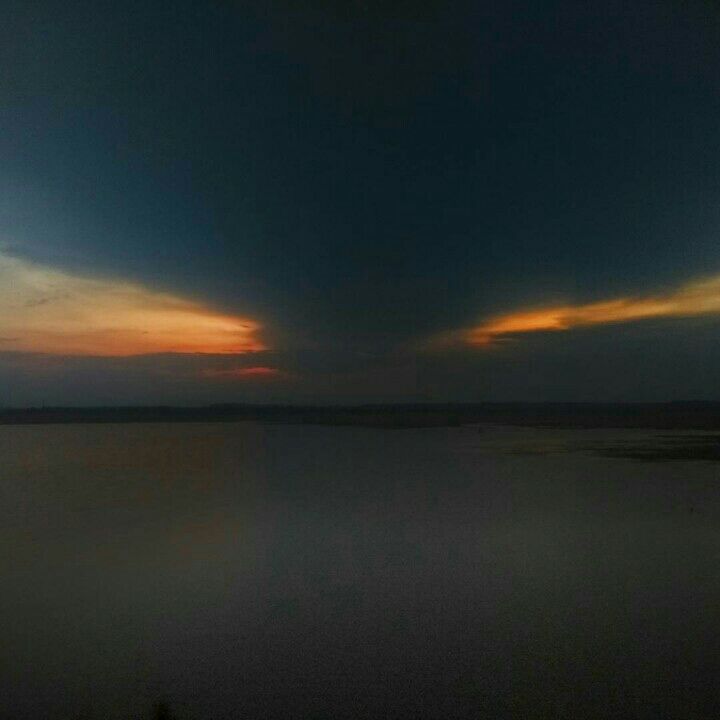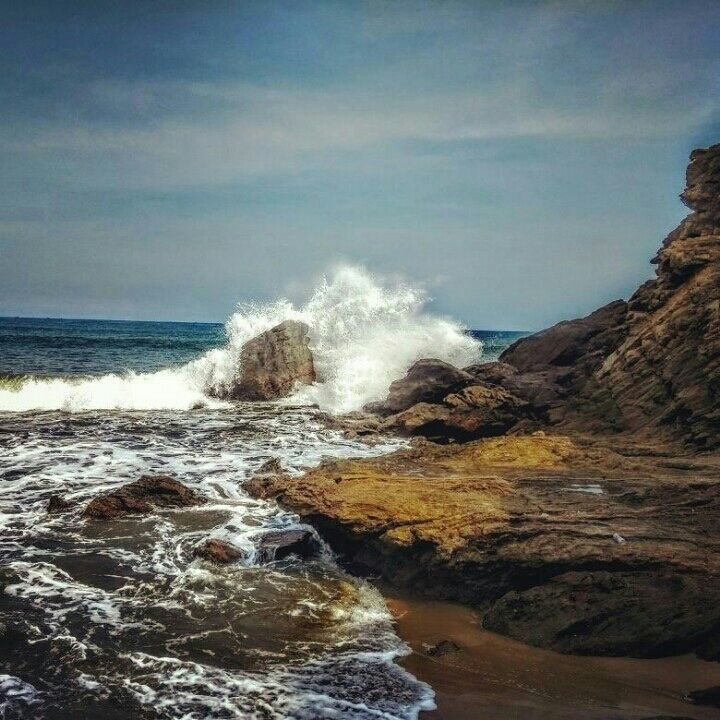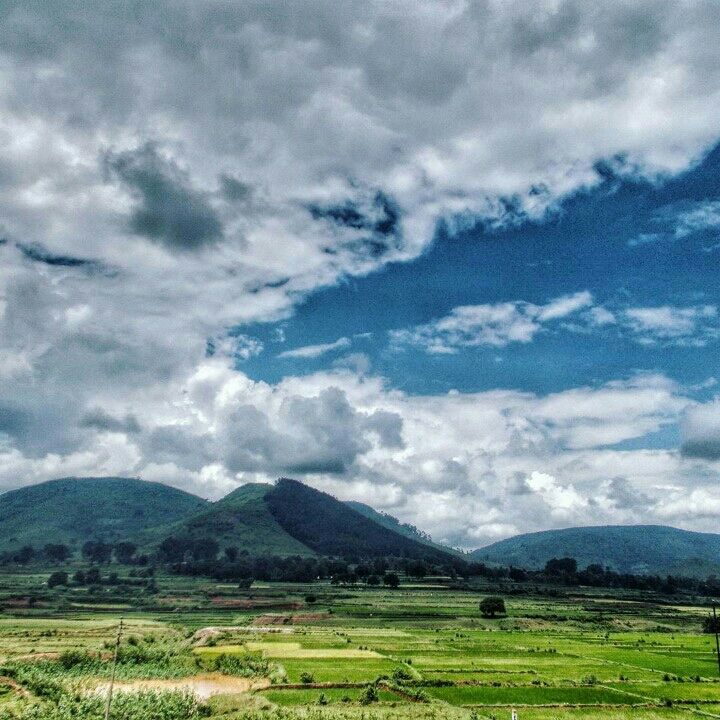 Day 1
We had tasty breakfast having idli, dosa, Puri and started our road trip around Vizag after having delicious cup of tea. We hopped in bolero and after a speedy ride across beaches and kailashgiri hill we decided to go to
Indira Gandhi zoological park
Nice surroundings
Scenic view of hills
Various animals
A zoo park which is rather smaller than any other zoo I have ever seen. The atmosphere and the surroundings were covered with lush green trees and hills and had an essence of touring in the forest. We should walk for about a kilometre or so to get to the entrance of the zoo from where we could get bicycles. As we started walking we were blessed with sudden rain and we got soaked and we soaked well. It looked like a disappointing start to the trip but rain showed mercy on us by stopping after a while and didn't return back. We went ahead and walked to the entrance which looked a bit long walk but we managed to finish it. We were welcomed by the giraffe enclosure where 2 giraffes were enjoying their stay. Besides giraffes were a gang of bisons lurking around and fighting which looked like a bahubali bull fight scene. We went ahead towards the bicycle spot where we rented bicycles and started our ride around zoo park. There were no proper brakes so that made the ride more thrilling as the area was slope and bicycles rushed ahead without a thought of stopping until we collided with other bicycle or slowed the bicycle. After pedaling and exploring and getting lost in that forest like zoo looking at tortoises, crocodiles, snakes, deers etc and after crossing stairs, bridges, humps, roadless areas we decided to end the cycle ride and finished the zoo trip looking at lions, tigers, cheetah, jaguar, white tiger, wild dogs, hyena, hippo etc and got back to our car.
If you are tight on schedule and doesn't have much time and not a fan of zoo then it's better that you skip this and travel to other places. But if you like to explore wilderness and see wild animals and if you've got kids then hop onto the battery vehicle and take a quick tour of zoo and get going to other places.
Then we decided to have some fun in the beach and straight away headed to the end of the Vizag and went to
Bhimili beach
Isolated and Peaceful
Clean & fresh
Nice view
Even though it was afternoon it was cloudy after that downpour of rain and there was no way we could spot sun and it was difficult to distinguish between the end of the ocean and the start of the sky as it all looked gray in that weather. It was my first visit to a beach and I was wowed out by the breath taking view. Bay of Bengal looked like never ending infinity wave ride which we see in wonderla and fantasy parks. We could see the water as long as our sight reached and nothing else. The beach is a rather isolated one and there were very few people scattered here and there and the place was so clean and water looked fresh. The feeling when a wave of water comes gushing towards you and sinks out all the sand below your legs was awesome. We enjoyed taking pictures and walking along the beach looking at the big waves which skipped our heart beats. We stepped on to the rocks to get a better view and enjoyed the unexpected big wave coming our way. After a photoshoot with a mermaid statue and fun filled walk we decided to continue to the next place. We had some eateries available on the road side but it was disappointing as we couldn't see anyone selling fish fries anywhere near the beach.
We went all the way to our next beach spot which was rather popular and slightly populated than bhimili beach which was
Rushikonda beach
Hill view
Water sports
Hotels & restaurants
Rushikonda beach is a well known place as it is a bit nearer to the city which offers breathtaking views of hills all around along with more options of hotels and restaurants around the place. It will be a bit crowded than bhimili but has its uniqueness and looks a bit safer than bhimili. There are water sports available like kayaking and speed boat rides in this beach. There is an AP tourism hotel which we can see from the beach which is located in the hills which gives a nice view of the beach. Overall, a beach near to the city which is not over crowded which offers water sports and nice view of the hills surrounded all across.
After a quick walk we headed to the heights of
Kailash Giri
Breathtaking view of city
Nice garden & toy train
Cable car and ropeway
Kailash Giri as the name suggests has a statue of shiva and parvathi on the hill top but contradictory to its name it's not a religious spot. Along with the statue of the gods there are lots of other things happening around like toy train ride around the area offering the beauty of the garden and view point from the top. There are other adventurous activities available like rope way and cable car if anyone is interested. The hill top offers breathtaking view of the city and also the beach along with surroundings of hills and harbour. There is also a garden with lots of greenery and places to hangout with friends and family. There are lots of eateries available all around the park and one can taste delicious filter coffee to conquer their thirst. All in all Kailash Giri is a buzzing and enjoyable place with lots of activities and fun happening around.
As it was getting dark and we thought we shouldn't be missing this unique and must visit place so we straight away headed towards it and it was
Kusuru sub marine museum
Sub marine museum (beat that)
Life style of navy mariners
Unique and interesting visit
A real sub marine which was brought to the shore after it was destroyed in the deep waters and developed it as a museum so that public cab have a peek into an unique visit and enjoy the stay in sub marine listening to the life style of the heroes who stay and survive in their for months. It's once in a lifetime experience and no one would want to miss this trip. A peek into the interior of the sub marine and what happens when it starts the journey deep into the ocean looking for trespassers and enemies. The way it is operated and how the people live inside and their day to day life while they go explore the deep waters to protect the country from unwanted trouble. The air conditioning inside the marine gives you goosebumps and you get excited once you get in and start exploring the marine and going through the narrow passage looking at the rooms, kitchen, beds, weapons and all makes it an interesting tour in a rather impossible thing to do in this lifetime. It was an amazing experience and touring inside one of them was extremely happy moment.
As we came out of the sub marine it was already dark and we decided to go to one more beach and take a look as to how the ocean growls in the darkness which was
Ramakrishna beach
In the heart of city
Populated and popular
Buzzing all the time
This beach was the nearest to the city rather it was right there in the heart of the city and most accessible of all the beaches. That what makes it a ever buzzing beach with lots and lots of people whenever you go for a visit. People were everywhere walking, sitting, running along the beach even though it was dark. What was even more thrilling was the gushing sound of the ocean in that darkness and the waves becoming bigger and bigger. We decided to get back to our hotel and call it a day as we were quite tired from yesterday nights bus journey and also we had to travel early morning tomorrow.
So as we were getting back to our vehicle we saw what we shouldn't have seen. It was one of our visiting place and our eyes caught it. It was the city aquarium which was named
Mathsya darshini
Lots of fishes
Opposite to beach
Nice locality
This was huge aquarium with lots and lots of fishes which ranged from cat fish, piranhas, snake fish and all the varieties of species of fishes we couldn't even imagine were present but the one which I wanted to see was missing which was black ghost knife fish. There were quite a lot of interesting ones and it was a good visit which was interesting to explore. As we were in a hurry we decided to have a quick walk through without getting into much details and went on our way to hotel to end our first successful day. We had our dinner and had ice cream and called it a day and crashed into our beds and had a great sleep looking forward to tomorrow's ride which we were eagerly waiting for.
Day 2
After a great sleep yesterday night we woke up to the sounds of various alarms and got ready. We were out with our bags and went to have tea while waiting for the vehicle. It arrived as we were sipping tea & coffee and we started our road trip to araku.
Araku road trip
Scenery all around
Ghat road
Hill station
Riding by car early in the morning looking at scenery and greenery all around and cruising into the heights passing through curvy roads and hills is one of the most amazing feeling one can feel. The view of clouds hanging well below the mountains, the fresh breeze blowing across the face, the natural smell which has no chemical fragrance mixed within all makes it a great ride to drive through Vizag to araku. As you get closer and closer to the valley the network falls behind giving you a break from daily calls and unnecessary messages. The ride itself makes it a calm and peaceful time and brings joy in your heart and a smile on your face.
As you Cruze along wide roads and small villages you get to a point where you start seeing big gardens of
Coffee plantations
Gardens of coffee
Smell of coffee
Fresh & hot coffee
These plantations of coffee add a great joy to the moment of it. Big trees, smell of coffee plantations and fresh coffee makes you feel special. You get to explore the area trekking high into the hills sipping one of the greatest coffee of your life and having fun. There will be shops arranged along side the road where you can buy coffee seeds or powder. This small break makes it a great pitstop before you get back to the journey of climbing even more heights. You keep riding and riding before you see a breathtaking view from the window of your car upon reaching
Galikonda view point
View of hills
Spicy stick chicken
Photography
Galikonda view point is a scenic overlook atop 4200ft peek offering great view of mountains surrounding araku valley. It offers great view of clouds touching mountains and lush green forest from the top. It is a great spot for selfie lovers and for photography enthusiasts. The great thing about it is that it's right beside the road and you won't be in trouble of finding the place. A quick stop for the foodies as you can get stick chicken and bamboo chicken which are famous in the araku valley. After a photo session and a good break you feel too excited to get to the araku valley. So you gear up and get moving as fast as you can. After passing through narrow roads and curvy crossings you finally arrive to the village center where you can see the life of tribal people living their life. The great thing about araku valley is that government has taken measures so that people don't commercialise the place and protected the life's of tribes and their life making it as a place where no one can buy or sell land and giving the respect the people deserve who live there from generations. After crossing through market area you get to a tourist attraction which is
Tribal museum
Life of tribal people
Shopping place
Other activities
Museum showcasing the culture and life of local tribes. It is built with mud and metals that give it an authentic tribal feel. Aimed at preserving and displaying the culture of ancient tribals, beautiful artifacts, intricate ornaments and exquisite textiles of the tribes living there for generations. Along with this museum offers other activities like cycling, boat riding, archery etc available which makes it a long trip to take and feel like locals. There are various rooms showcasing statues of tribal people, their weapons, harvesting options and a theatre which showcases a movie of lifestyle of tribes. One interesting thing which I noticed was spots all around the pool show casing the places to visit around araku valley and how far they are from each other. It was very informative and helpful for someone who don't have idea about places to visit in araku. After enjoying the bicycle ride and trip around the museum we decided to step ahead and continue our journey. We skipped padmavathi gardens thinking to cover it while coming back from the visit to our next unique spot which was
Chaparai waterfalls
Natural land slide
Gushing water from all sides
Foodies
This is a water cascade which has made rocks as soft so that people can slide by sitting on the rocks where water flows rapidly pushing one forward into the pool like place but be very very careful as it is not that safe considering it a natural one but not developed by someone. It is very slippery and you won't even notice when you will slip and fall on to the rocks which are so strong and can injure you horribly and spoil the fun. There are stories as to people exploring and going a bit beyond to the deep water nearby where it drags you down and gives you a hard time swimming and can mingle you. So be careful and don't go into water where it's deep and there are not much people already swimming and enjoy the slide. The view is great, the atmosphere is joyful and the slide is enjoyable considering you know swimming. You could enjoy either by sliding from the top or just sitting in the pond and chilling with your companions or having a view around the place which is refreshing and peaceful. Oh yeah! Almost forgot to tell. Explore the place outside and order bamboo chicken and biryani before you go for the waterfalls so that it'll be ready when you come back. After having fun and eating bamboo chicken we were behind the schedule and decided to skip padmavathi gardens and go straight to
Borra caves
Natural stalagmites
One of its kind
Mysteries and historical
When a river flows through a limestone area the calcium carbonate turns into calcium bicarbonate which is easily washed out by running water forming natural caves in limestone areas. One can spot stalagmites, stalactites and other limestone features in this natural caves. A nice walk through the cave looking at the beauty with changing colours. Caves are at an elevation of around 2,500ft and believed to be formed 150 million years ago by water and filled with stalagmites. There are few options for lunch near the parking area and you can get bamboo chicken near the caves and other shops are arranged but be ready to get bombed by high prices near the caves. Other than entry fee they charge for cellphones and cameras as well even though you won't take pictures. So better to keep unwanted gadgets in your vehicles. The view is amazing outside the caves with mountains and lush green forests. To add a bit of excitement a railway track runs over 100 mts it and there is no sign of wear and tear which might collapse the cave. Steps are a bit unbalanced but one can get around being careful but you reach a point to go higher where the steps are narrow and uneven which may trouble children & elders so be very careful and lookout for each other. There is a temple a the top so it's a win win for both parents and children. Enjoy this tour of the unique adventurous ride exploring the corners of the caves for about 2-3 hours. Either go early in the morning around 9 am or in the evening at 4 pm as the crowd will be bustling in the between hours. As we have covered all the main places in and around araku we decided to get back to vizag. We found an hotel after some searching and found a great pocket friendly restaurant where we had mouth watering non vegetarian and went back to hotel and covered up with blankets and disappeared into dreams deciding to wake up early morning and go to beach if only we wake up that early.
Day 3
Alarms rang, I woke up, tried waking up others who were interested to come. At last we were 5 and got ready and left to beach. We reached beach by auto and as we reached there it was lively. People walking, jogging on the roads which we reserved for early birds and roads were blocked for transportation till 8 am. Walking up to the beach we could spot sun rising and coming out of clouds. People walking along the beach, some trying to get into water getting scared of its coolness, some sitting and enjoying the view. Just being out there early in the morning feeling the cool breeze and sound of the waves was refreshing. We enjoyed taking photographs, going into water and getting soaked in cold freezing water which gave chill goosebumps. After enjoying the time we went back to our hotel as we had to start our last day. We got ready and left to have breakfast in one of must have places in Vizag which was vemkatadri hotel. The food was great but little over priced. We started our journey going to a temple which was on top of the hill. The atmosphere was good, the ride was great and the company was awesome which made it a memorable trip. After some time in the temple we left to our last beach which was quite far from the city and the roads were not quite friendly as well. It was
Yarada beach
Long ride
Great views and roads
Amazing beach
This beach outclassed all the other beaches I have been to. This place was out of this world with its charming beach and breathtaking view of the ocean. The waves were crazy, the climate was hot and the water was cool which all contributed to the great time we had there. This beach is located around 40-50 Kms from Vizag and to reach there we have to cross ghat roads and go through mud roads which is quite bumpy and makes you uncomfortable but it all looks worth it once you reach the serene beautiful beach which was filled with awesomeness. Very big beach and very few people scattered at places enjoying their alone time enjoying the tides and floating on waves which were pushing people. There is a hill where you can climb and hang out sitting there watching big waves crashing with giant rocks nearby. Overall the best beach which gives you never forgetful memories. We enjoyed sitting by the beach and soaking in when waves hit us and sinking down the sand below and trying to drag us while going back. We had fun and took photographs and after cleaning we went to have lunch nearby and after that decided to take rest in the garden nearby. We went to climb the hill nearby and had great time capturing shots and looking at waves crashing against rocks and splashing water onto the sky. We decided to go to our next stop which was
Dolphin nose
Light house
View of harbour and mountains
Heights and peaks
A light house which gives panaromic view of Vizag city and bay of Bengal. One has to cross mountains to reach this area and from there after climbing 4-5 floors we get to see the greenery of mountains on one side and the beach view with city's background on the other. There is a naval dockyard which can be seen from the top. At the top of light house there will be strong winds blowing in the faces and which can get really strong to push one back. A great place for selfie lovers which offers great background. There are some pictures with story as to when light house came into existence, the use of light house and the top light houses around the world. The garden down is nice and one can sit and enjoy the peaceful atmosphere. We spent some quality time and decided to go back. After 2 hours of ride at around 6 pm we reached our hotel and after quick break we went to near by bakery where we had cakes and samosa to end our memorable trip to vizag and araku valley.
We bid adieu to each other and some guys went to bus stop to get their bus back to Hyderabad and others to Bangalore and I was alone looking for an internet café looking to book my stay for the night.
And that's another story which can be experienced here
https://www.tripoto.com/trip/thrilling-train-ride-to-araku-5a18260ac36a2
Until then sayonara.. !