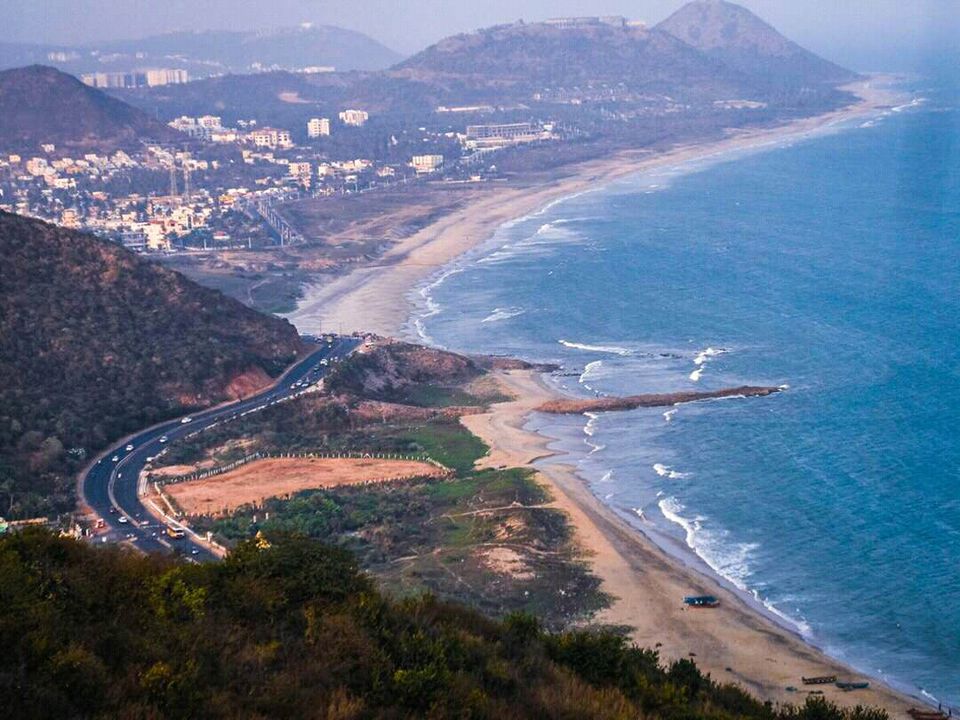 We reached vizag railway station as early as 4am in the morning. After 12 hours journey from Howrah we all are really tired but it is the cool sea breeze that keeps me refreshed so I decided to walk through the coastline of Rk Beach and believe me it was an amazing experience.
The most interesting thing about the Beach road is that it remain closed for general vehicle UpTo 7am for the sefty of morning Walkers and that day there was a lot of activities going on the roads beacuse of Times of India's Happy street event . Hundreds of cute little children playing varieties of games at every corner of the road. For strating of a trip I can't imagine anything better than this. While returning I can't resist myself from taking a bath in the blue cold water so.... You know how it feels right 😄😄😄
After lunch we hired a car and go for sight seeing ,1st we headed for Yarada Beach. In my opinion it is the best beach in Andhra Pradesh, yellow sand, blue water, fishing boats ,mountain meeting the sea makes it a photographer's paradise.
Then we headed towards the famous lighthouse at the dolphin nose and believe me the spectacular view of the coastal city and port is something that you will remember your entire life.
After that our next destination was Simhachalam temple which is considered to be one of the richest temples in India. Vishnu is in form of narasimha and to control his "ugra" roopam, the deity is covered with sandalwood paste for whole year except for a day in May when the real form is revealed to the devotees.the architecture,sculpture and overall environment is really Devine I really miss my camera inside the temple as they don't allow any electronic device inside temple premises. And this was a perfect end of our first day tour.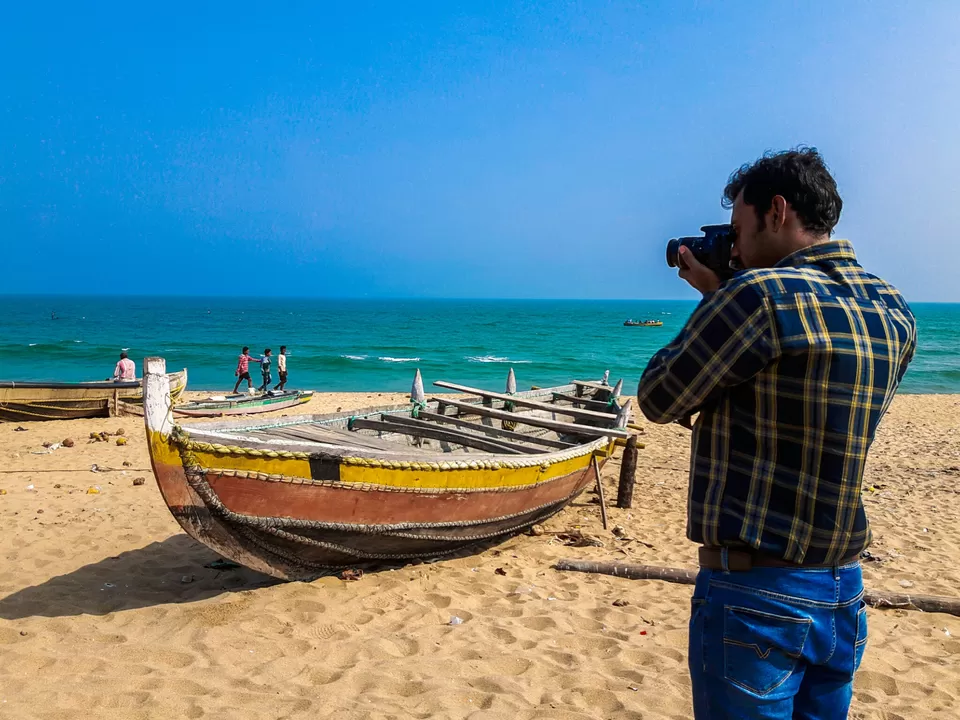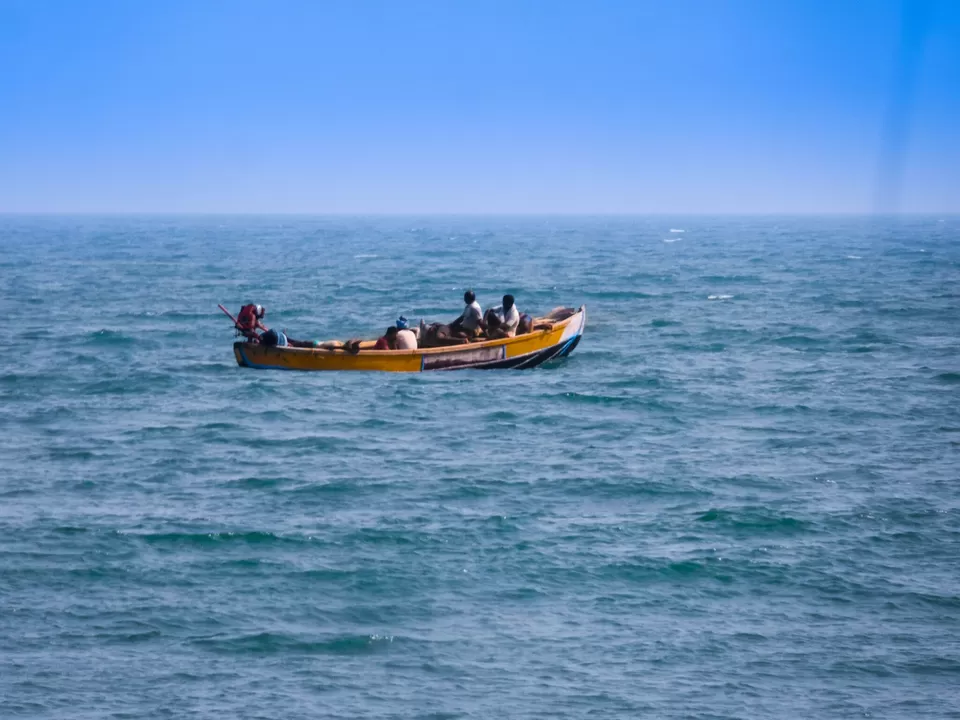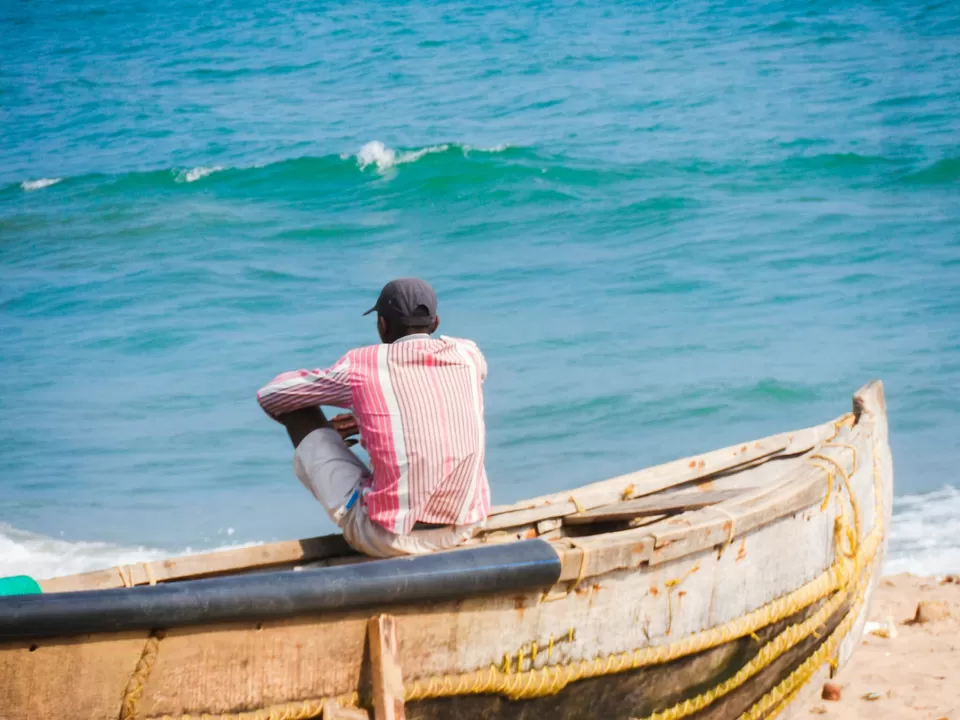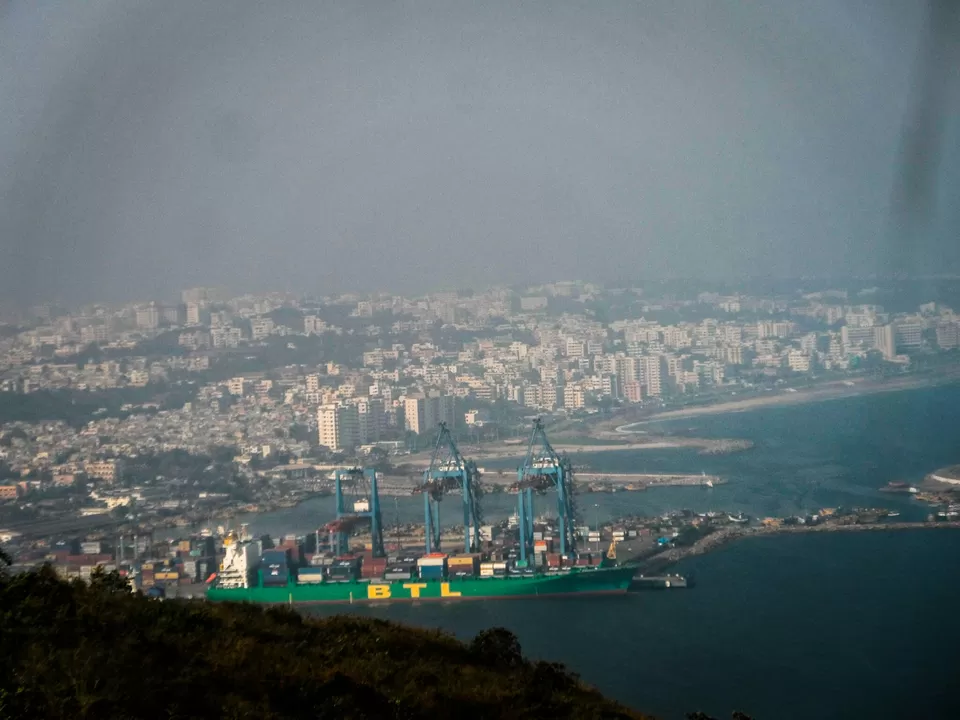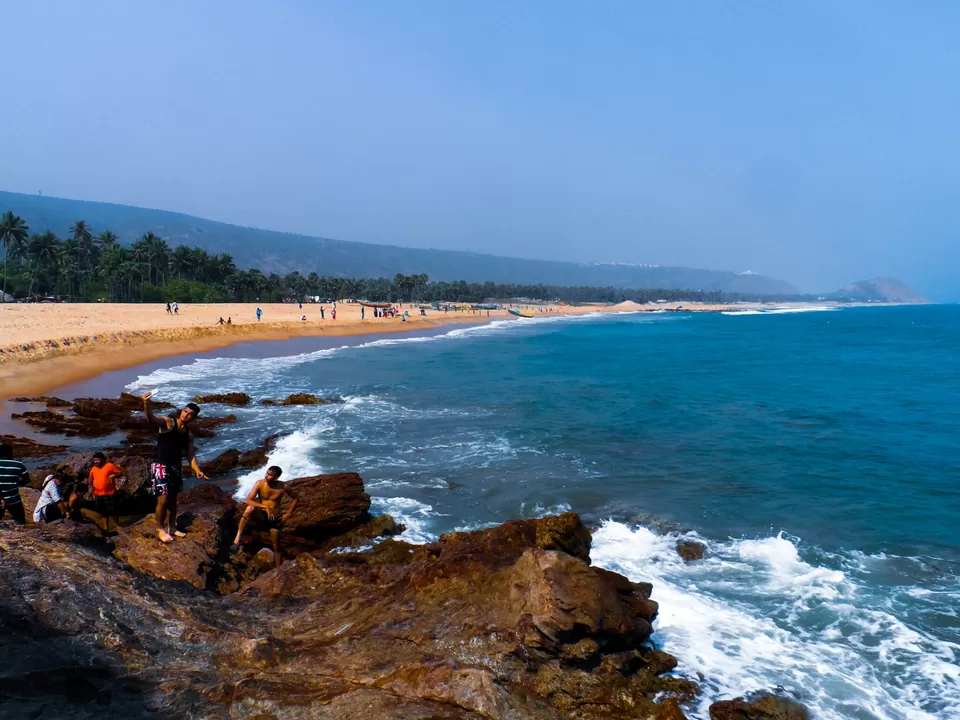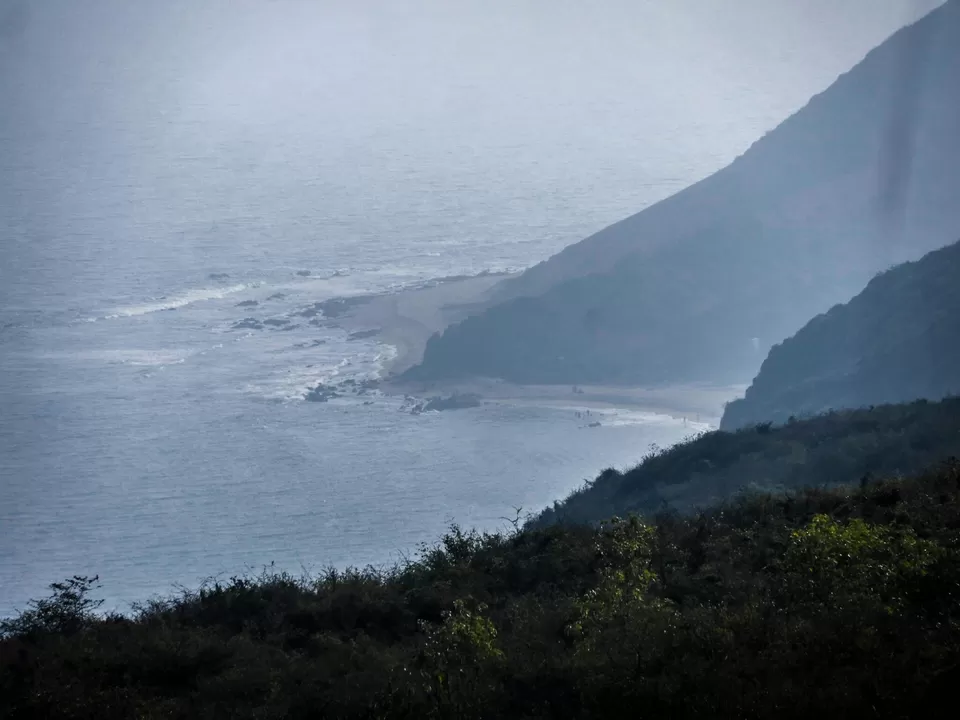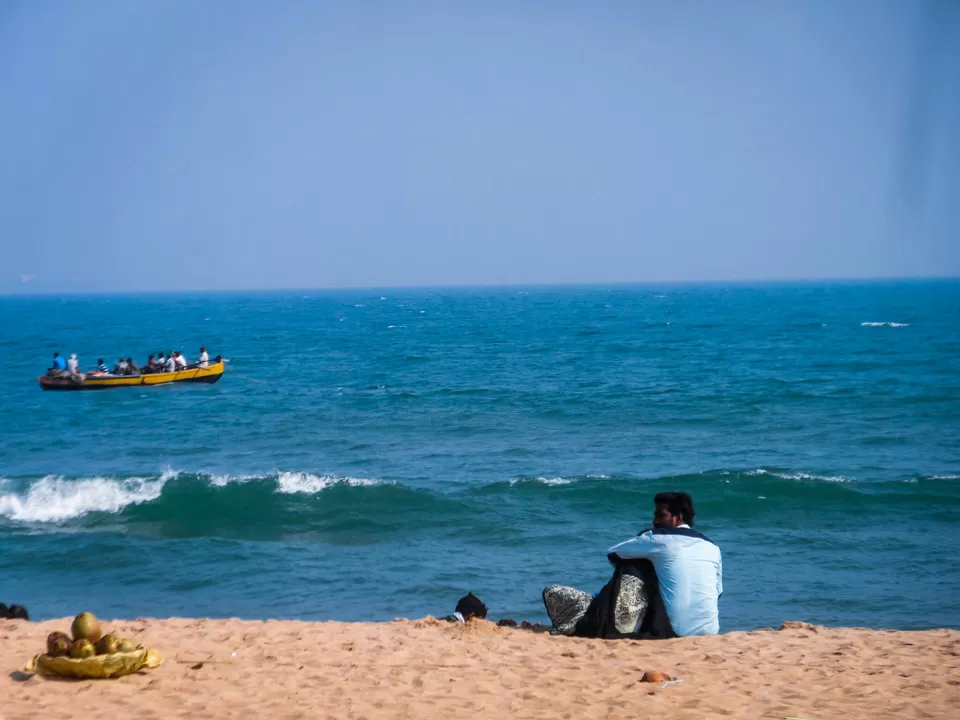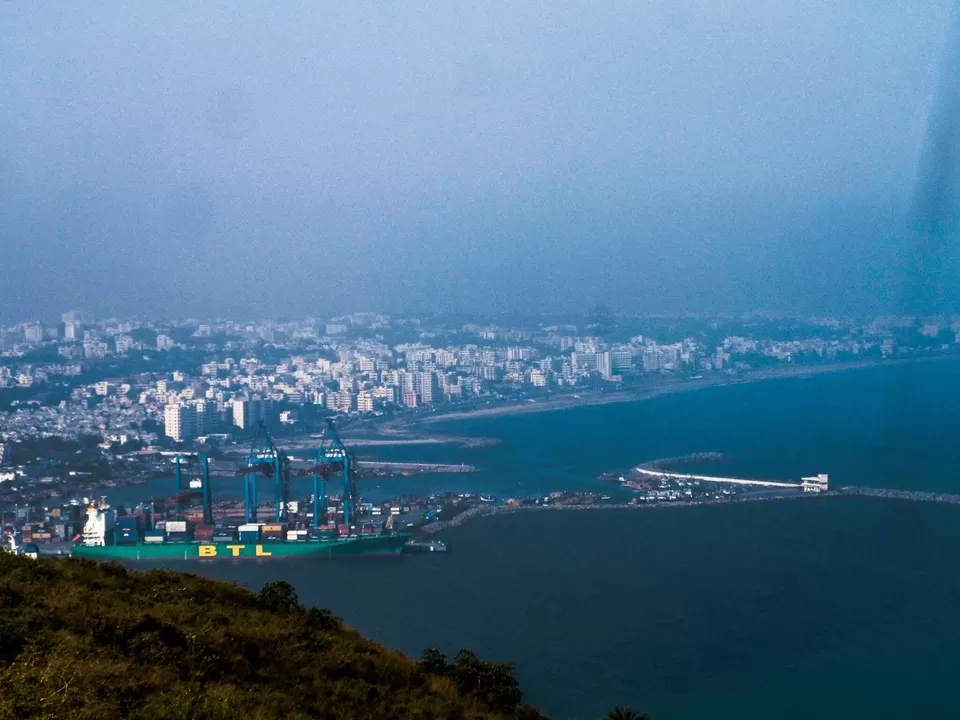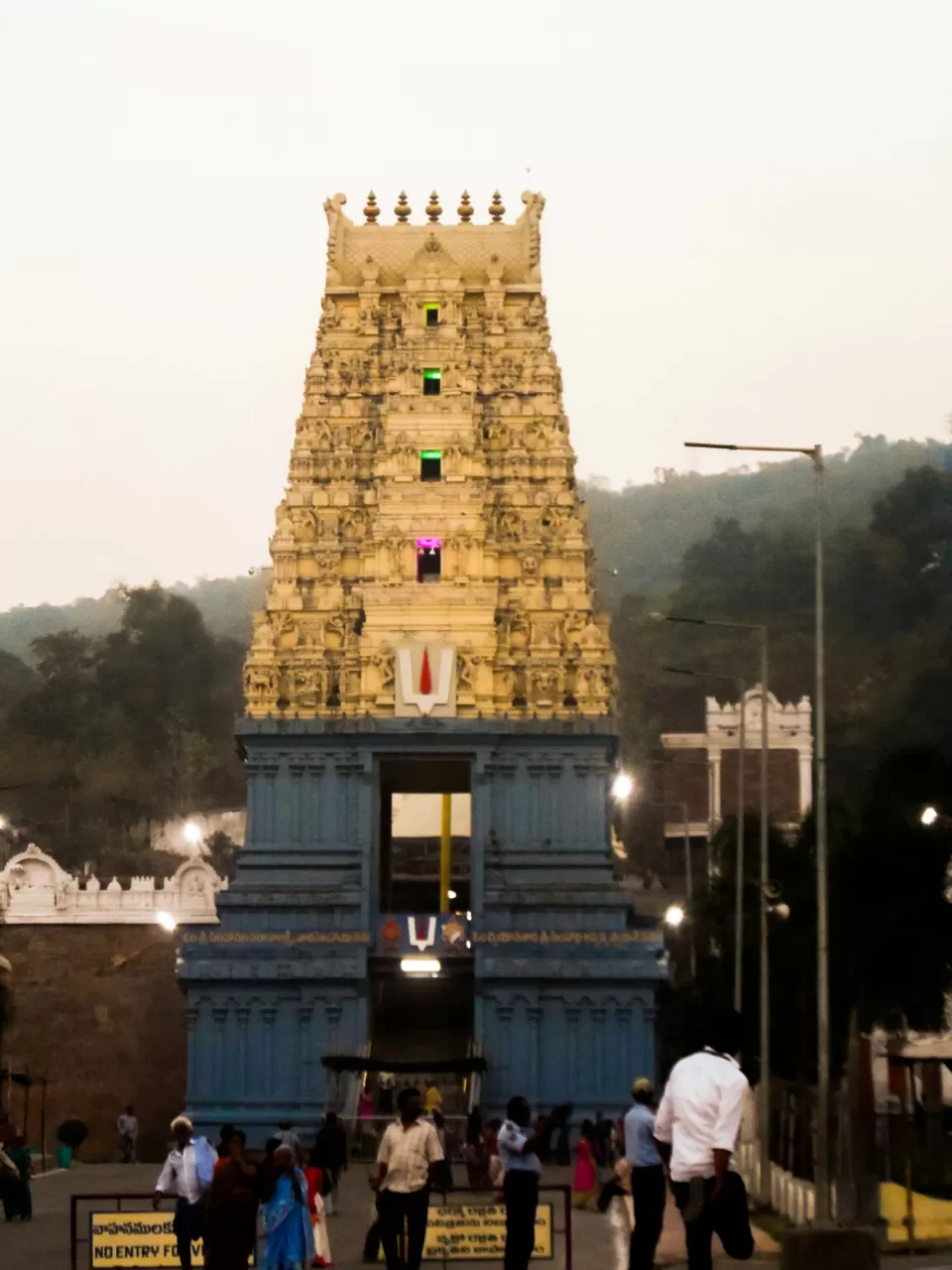 Train journeys always please me and vizag to araku via train is something that any train lover could die for. But we hard it was very crowded one because there is only one train between Jharkhand and vizag and we have a baby in our team so we had to leave aside the idea of train journey and travel via our 12 sitter Force traveler.And when everybody around and beautiful local music playing inside ,it has to be a lovely journey. I also must mention the road with lots of hair pin bend and utruns it was a thrilling experience.
1st we stopped at the famous view point of araku valley. The view is a nice one perfect for taking selfies and groups photos.
Our next stop is a coffee plantation we take many photos but there is not much to do so we leave for our next destination the botanical gardens but again disappointed as there is nothing special about the place and ticket price are quite high by the standard of the garden.we take about 45 mint's inside the garden and leave for our next destination the borra cave.
After few kilometers of travel back the same road we have reached the cave. This was the first time I am going to see a cave so I was really excited. When I reach at the entrance of the cave I felt that it was much more bigger ,darker and beautiful than what I have imagine it to be.we have enough time with us so we decided to explore every corner of it and it was a once in a lifetime opportunity Andhra Pradesh tourism development corporation had illuminated the cave beautifully with colourful lights which look great. You know I can't describe the feeling in word the smell the darkness the thrill it brings you have to be there to fell it after exploring it for next few hours. We had to call it a day because sun is ready to set behind the mountains and we had to Cross the the mountain road before dark . Overall it's a lovely day and we take a lots of New experience with us.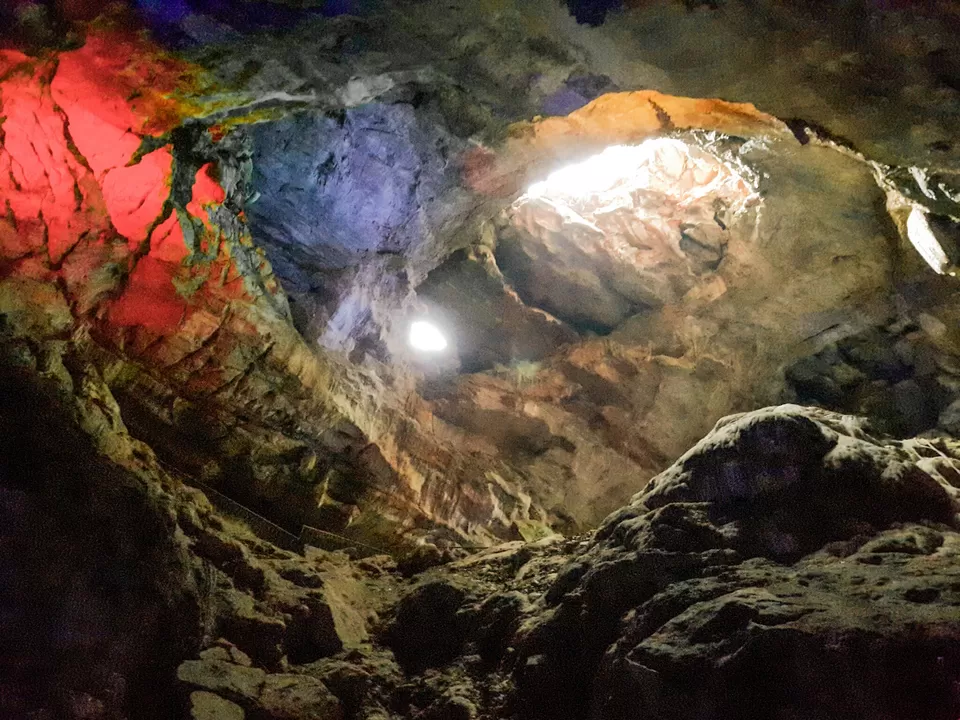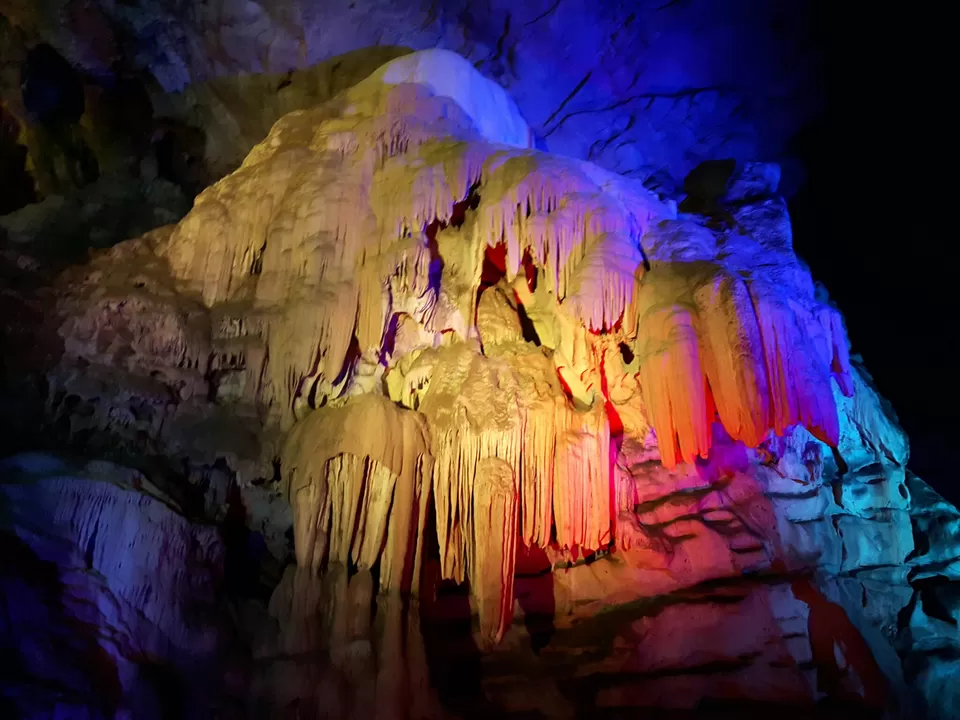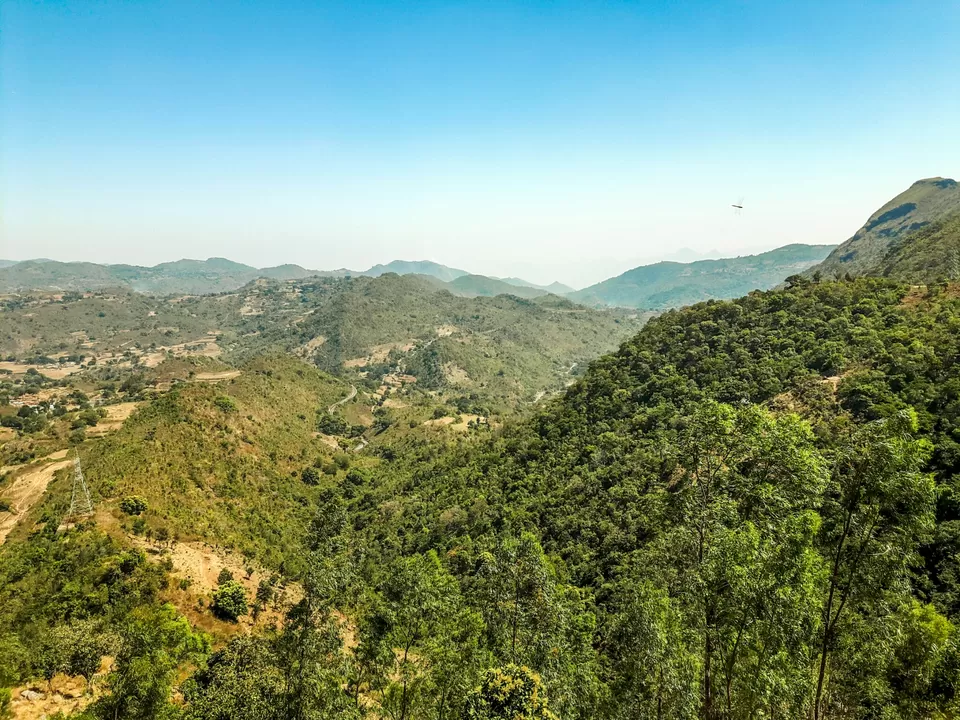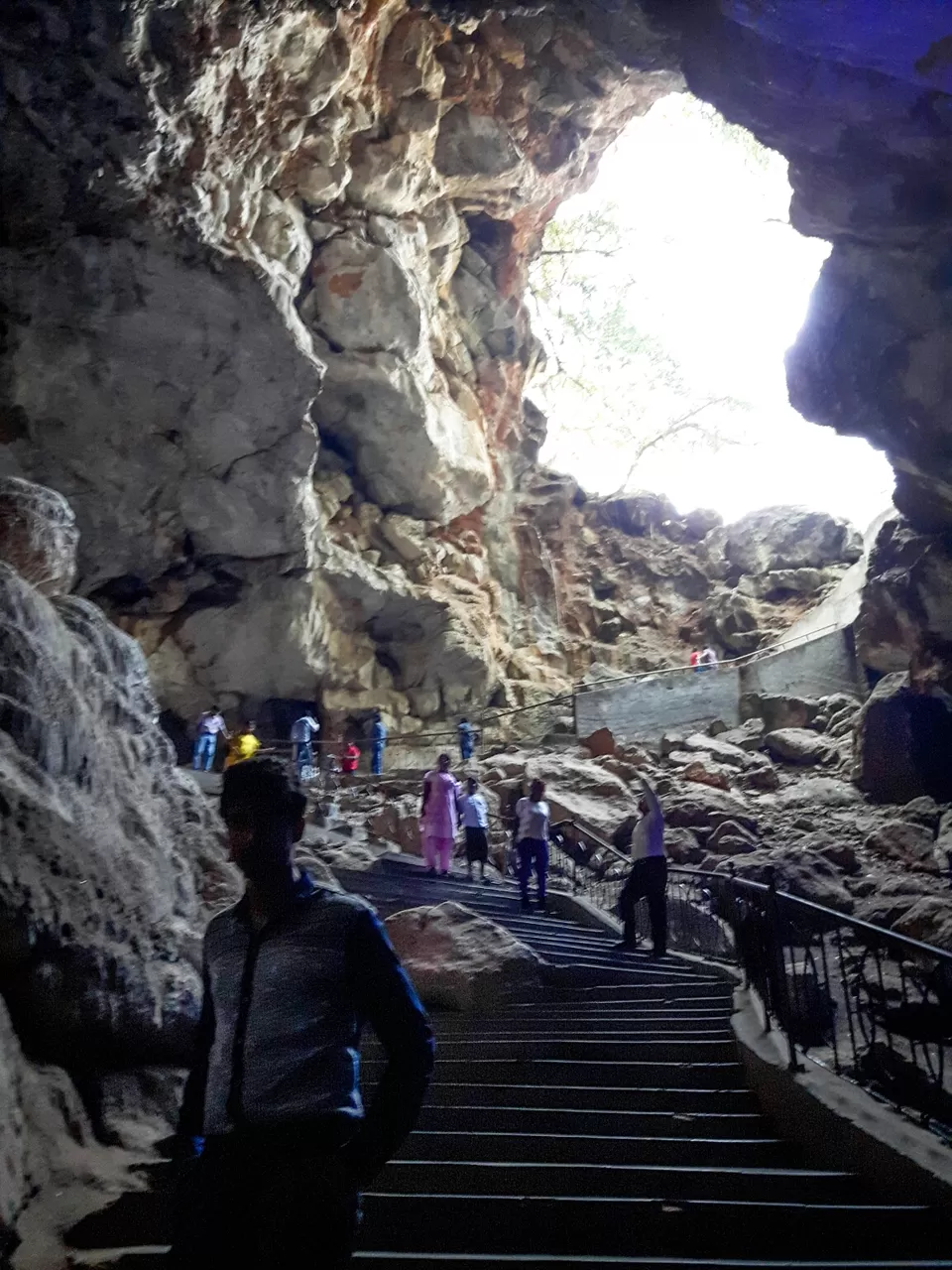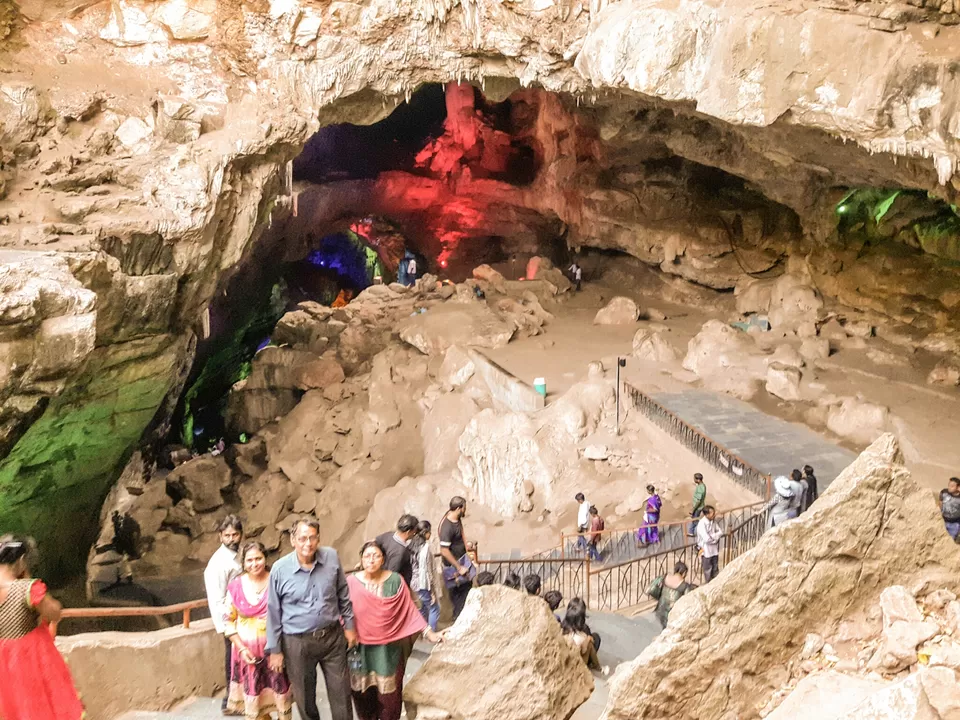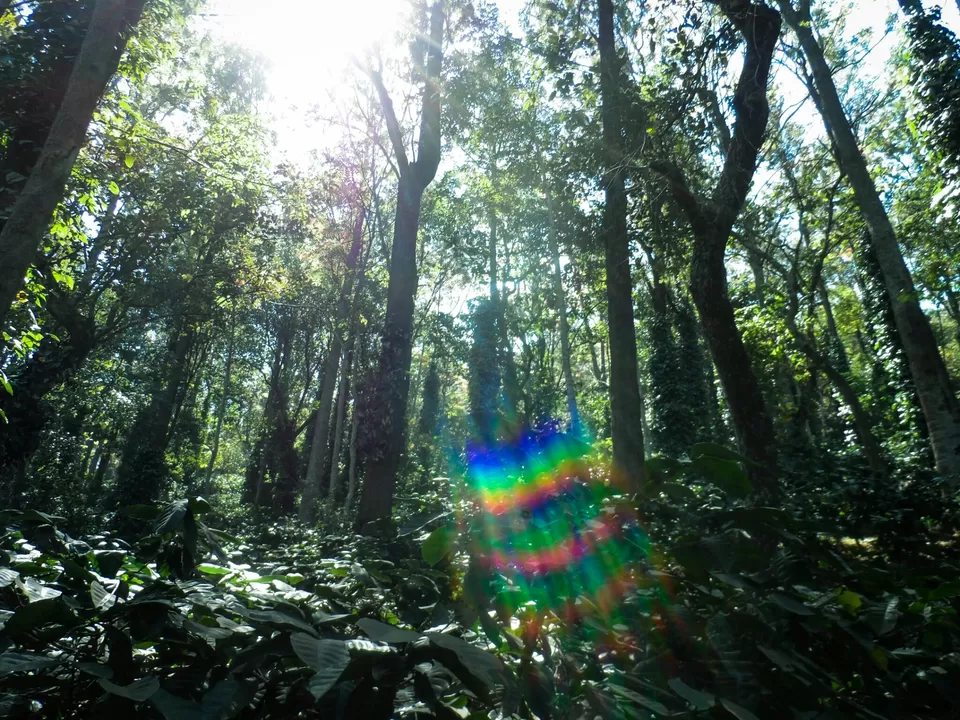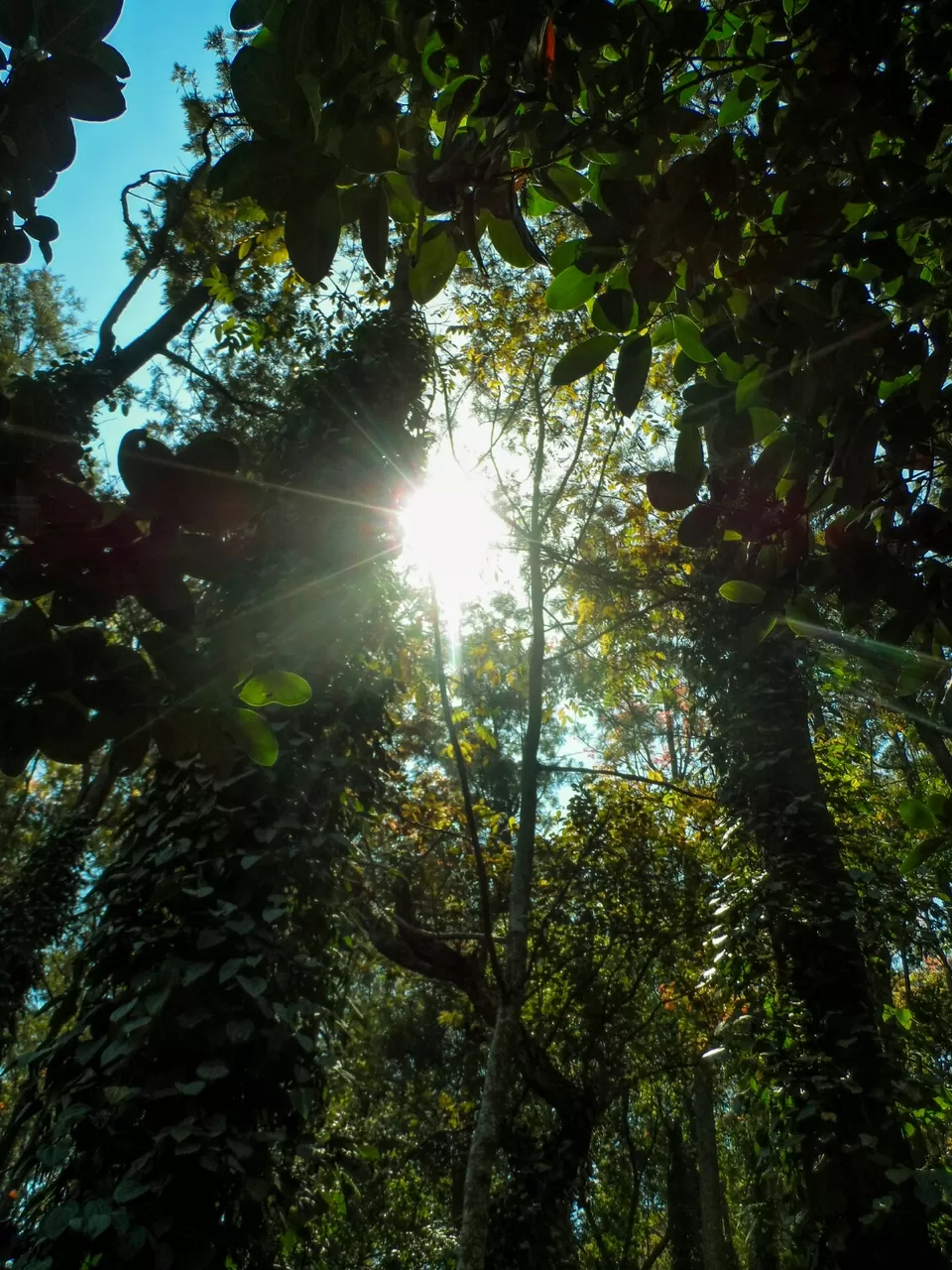 We r ready to start the our today's journey by 8am sharp. 1st we r headed towards the Fishing Harbour people say it is the lifeline of the city . If you want to know city you have to be here. As we are headed towards the Port we see tons of fish stacked both sides of the road and the smell coming from them is really stinks. When our car stopped at the end of the fishing harbour there is a place to do boating.We quickly board a vessel which takes us few meters inside the Bay of Bengal it was absolutely amazing to see the coastline of vizag from the sea which made the perfect start of our day tour. But the sad thing is that it lasted for only 20 minutes.
Bheemli Beach which is few hours away from our hotel at Rama Krishna Beach. You will able to explore some of Andhra's rural life at side of the road. We found this Beach is not particularly up to the Mark when compared to other Beach in the area because it's not that clean and not my tourist present there after spending some time there we headed towards our next destination Thotlakonda.
It was Buddhist site and market place one can see that cisterns are cut out of rock beds of this hilly region. Thotlakonda was a much influenced Kalinga region from where the Buddhism was carried out to Sri Lanka and various other parts of South- East Asia. It also overlooked a beautiful beach. One must admire that beauty of the nicely decorated road along this historical site.
The breathtaking views of Beaches and city from the Ramanaidu flim studio is something to admire. There is a flim museum inside which we found closed when we reach there.And there is nothing more there.
Now we are at the rishikonda Beach another beautiful beach of vizag with all the blue water and golden sands and beautiful cold breeze it was tough for me to resist myself from taking a bath there.after some fun time at rishikonda we headed towards the Zoo garden of vizag.
We are 1st told that there is nothing much to see as compared to the Zoo we have here in Kolkata. But we decided to take a look and found it was nothing like the Zoo we have in Kolkata as they kept the snakes varieties of tortoise out in the open. But it was the White tigers that have steal the show. There were also Haynes,Bears,Lions,jackals and meny other animals. Beacuse of lack of time we only able to explore half of it.
Our next destination is Kailashgiri a beautiful park overlooking the city and the beach. After entering the park we decided to Ride the toytrain and it was a lovely experience.The view of sunset from Kailashgiri is really are breathtaking. We missed the ropeway ride as it is closed for maintenance. The sculpture of Siva and Parvati at the top of the hill and the view of the coastal road with mountain kissing the sea is something that nobody wants to miss.
Now that sun already sets over the horizon and too many places still left behind we hurried towards our next destination the Naval Museum. Another amazing place to visit as their collection is different compared to other museum they have in their collection the shell from different war,model of different war ships fighter planes Toledo missile also they have in their collection is a uniform of Dr. A P J Abdul Kalam. The States museum attached to it also have some fine collection.
After the Neval museum we headed for the famous submarine museum.It is listed among the top 10 museum of India.INS Kursura (S20) was a Kalvari-class diesel-electric submarine of the Indian Navy. She was India's fifth submarine. Kursura was commissioned on 18 December 1969 and was decommissioned on 27 February 2001 after 31 years of service. She participated in the Indo-pakistani war of 1971 where she played a key role in patrol missions. She later participated in naval exercises with other nations and made many goodwill visits to other countries.
After decommissioning, she was preserved as a museum for public access on Ramakrishna Beach in Visakhapatnam. Condition of the submarine remain same after lillte modifications to accommodate tourist you will get to know about the life of sailor inside this submarine.After exploring the submarine we headed for the Matshadarshini Aquarium which located a few steps away from our hotel.
They have a lovely collection of marine fish, tortoise, corals.
We came back to our hotel and after some time we went to the beach and sit there for some time remembering all the places we have visited last few days.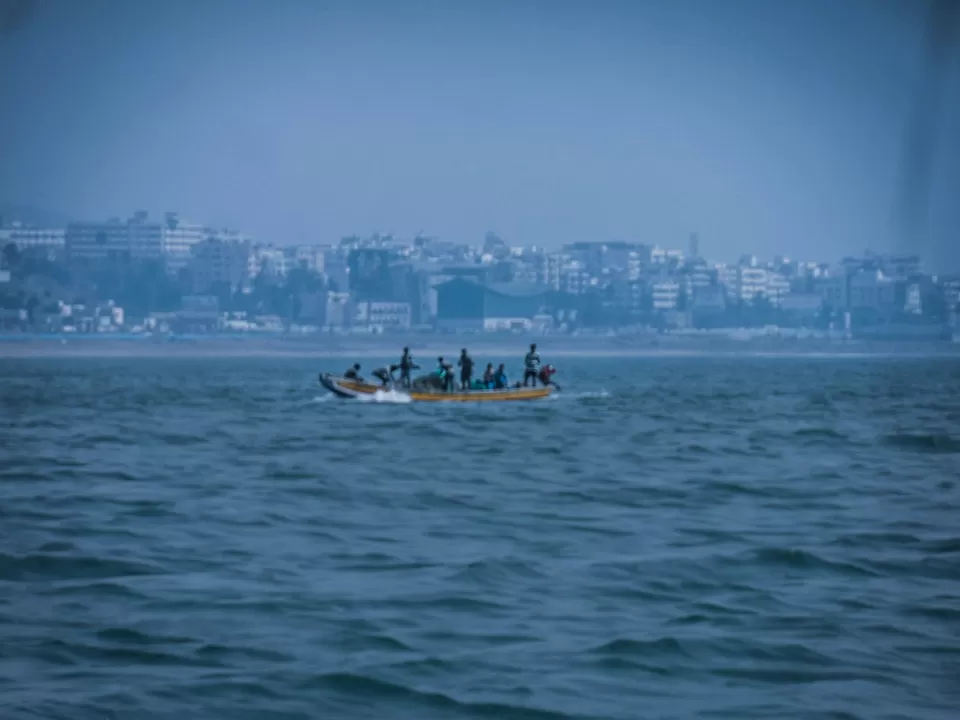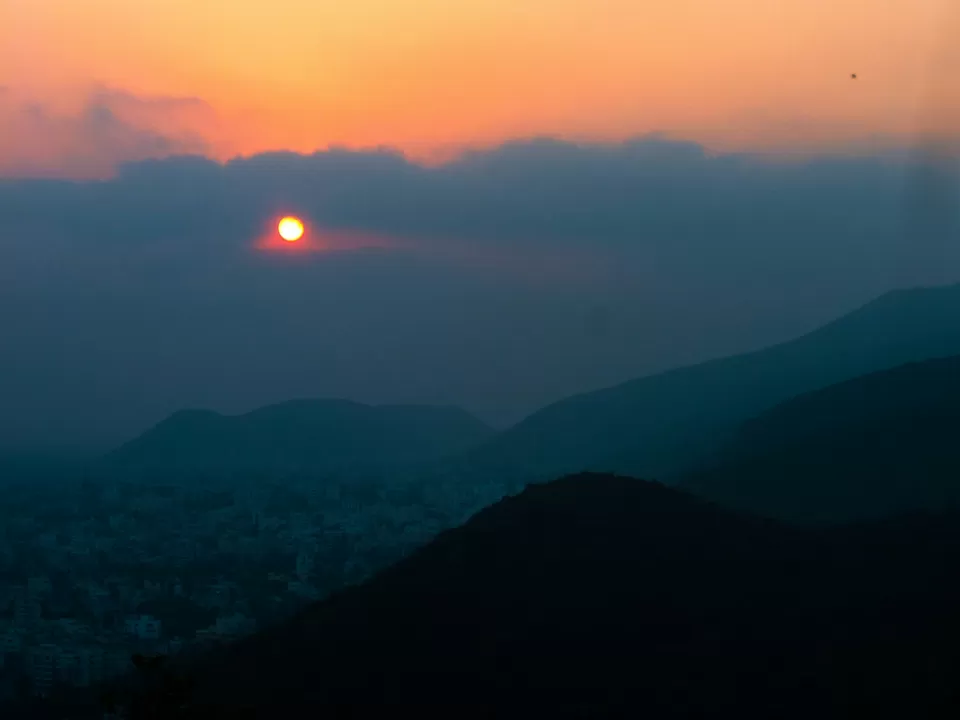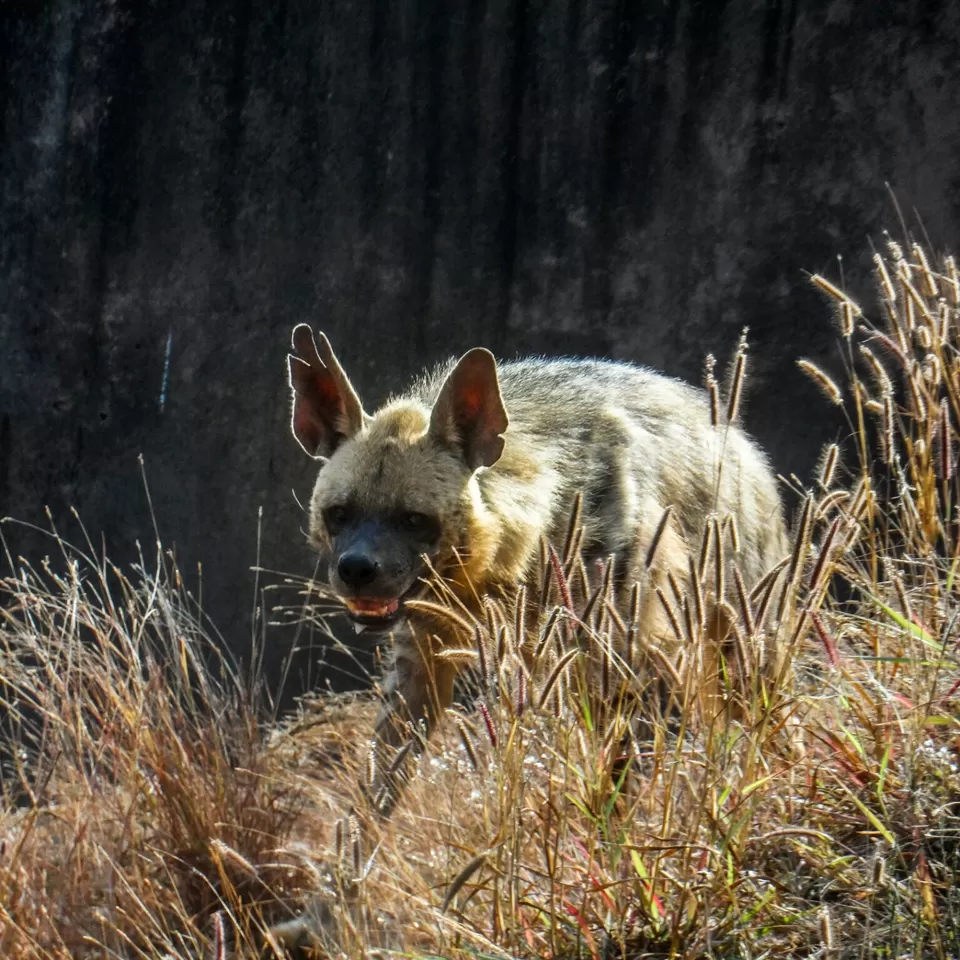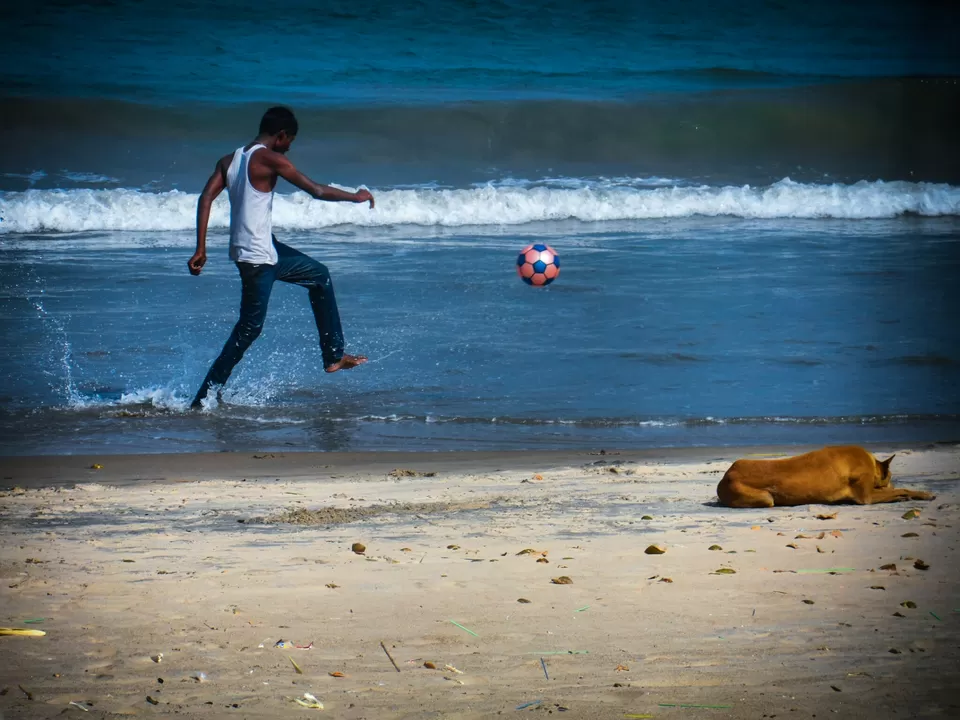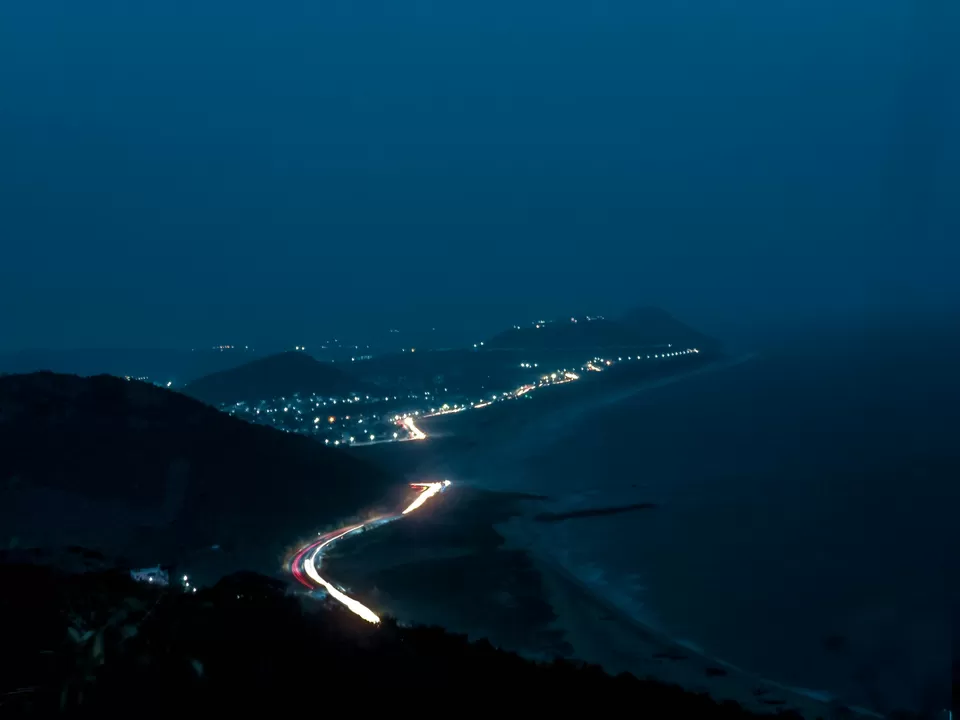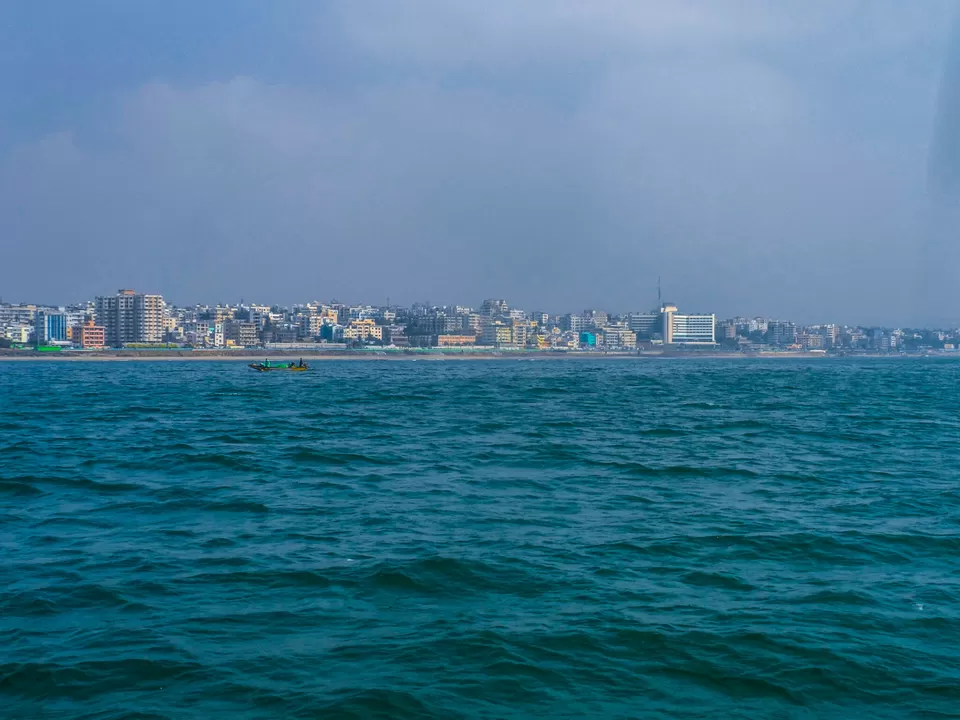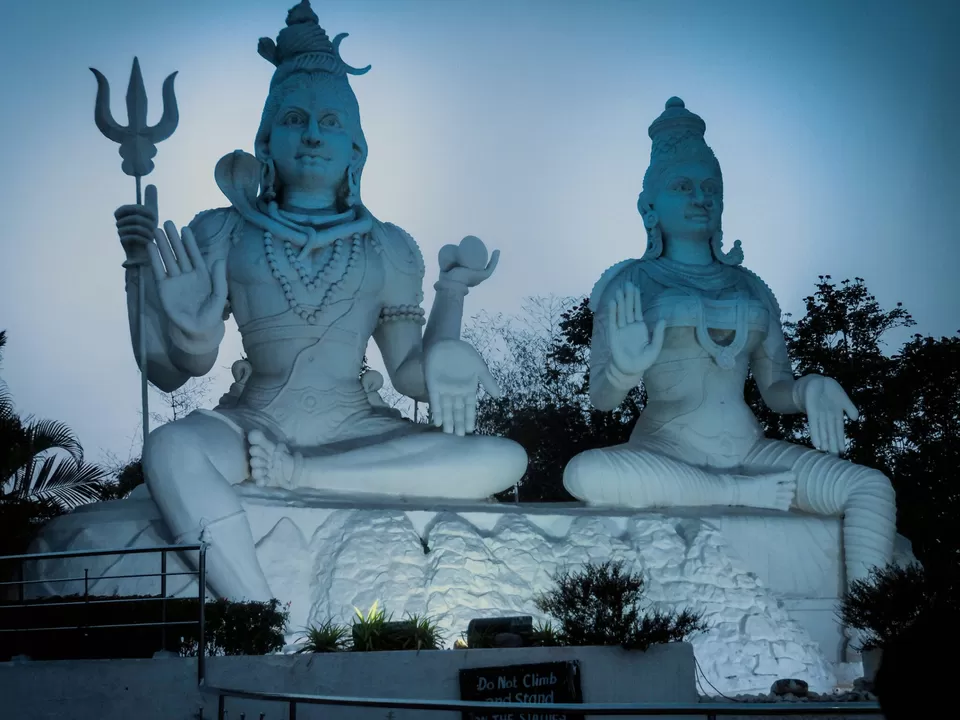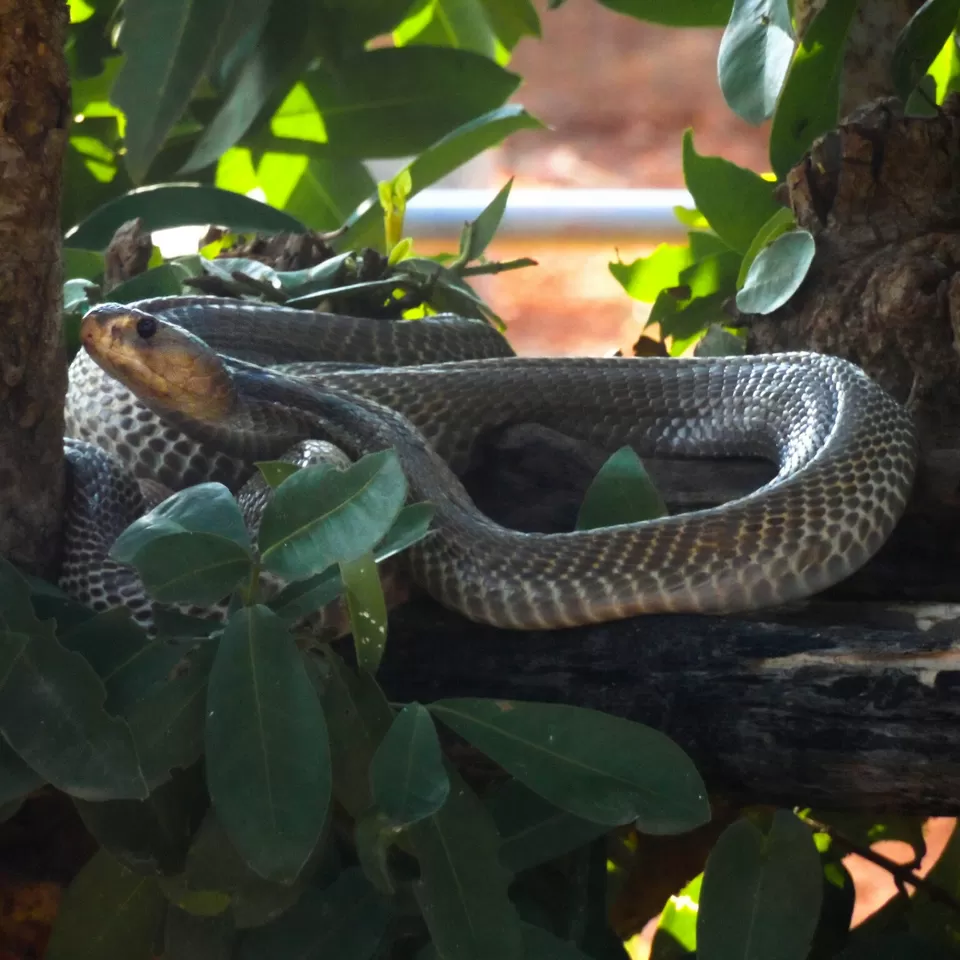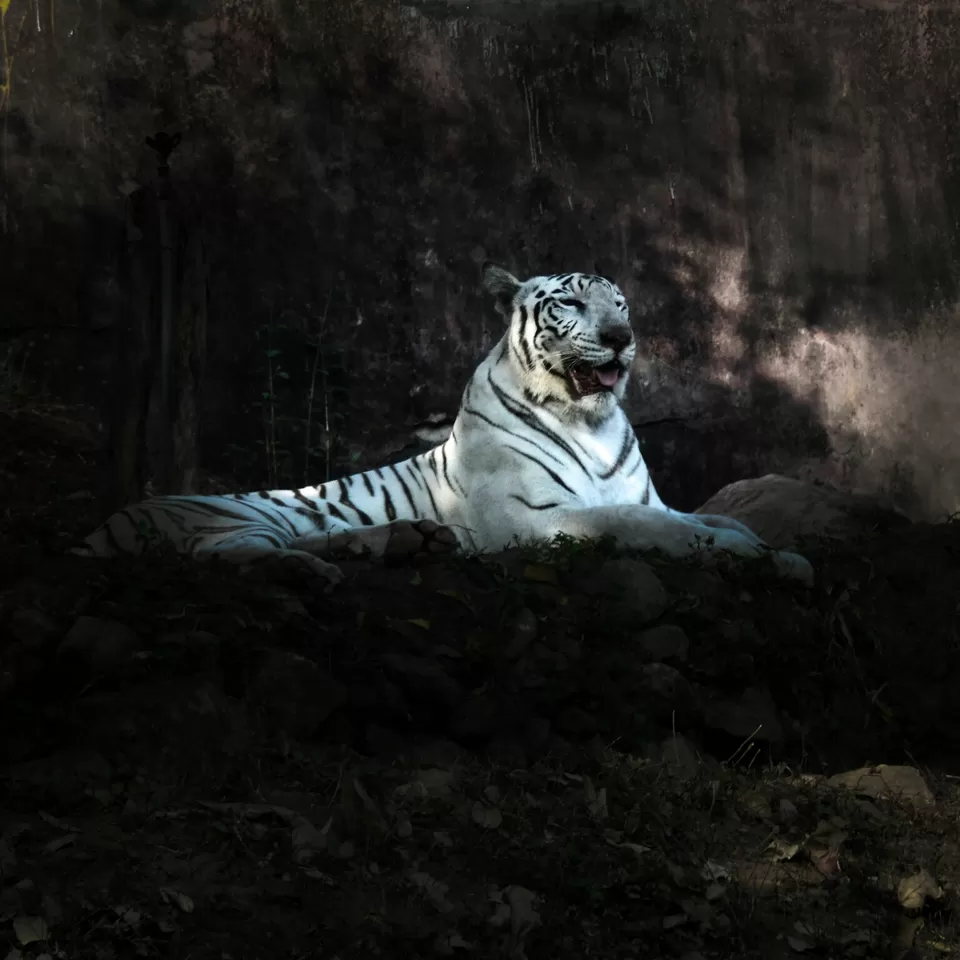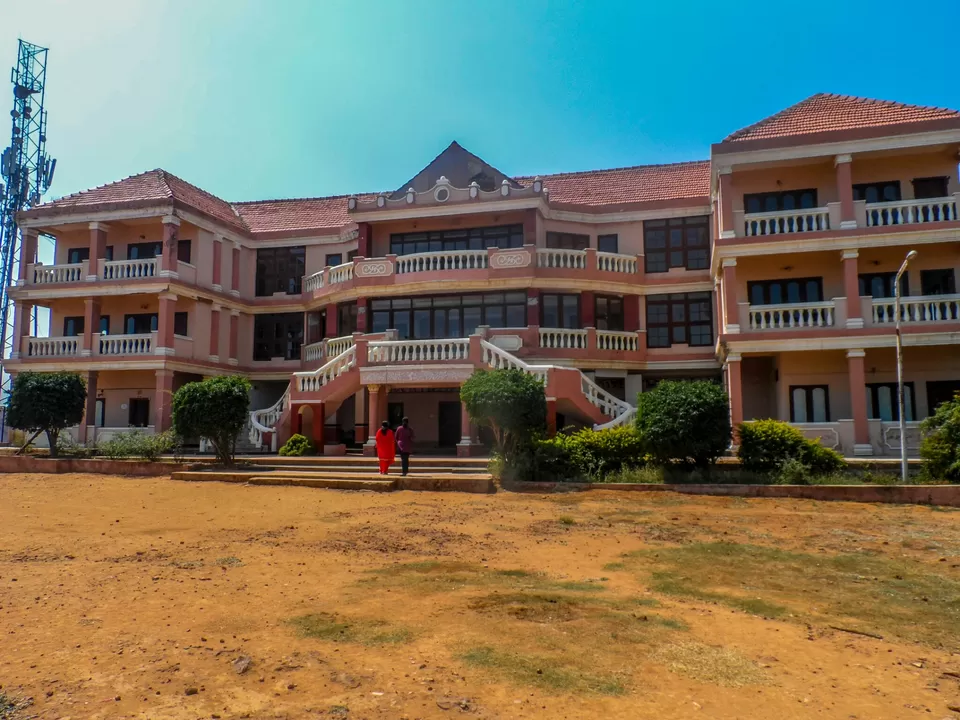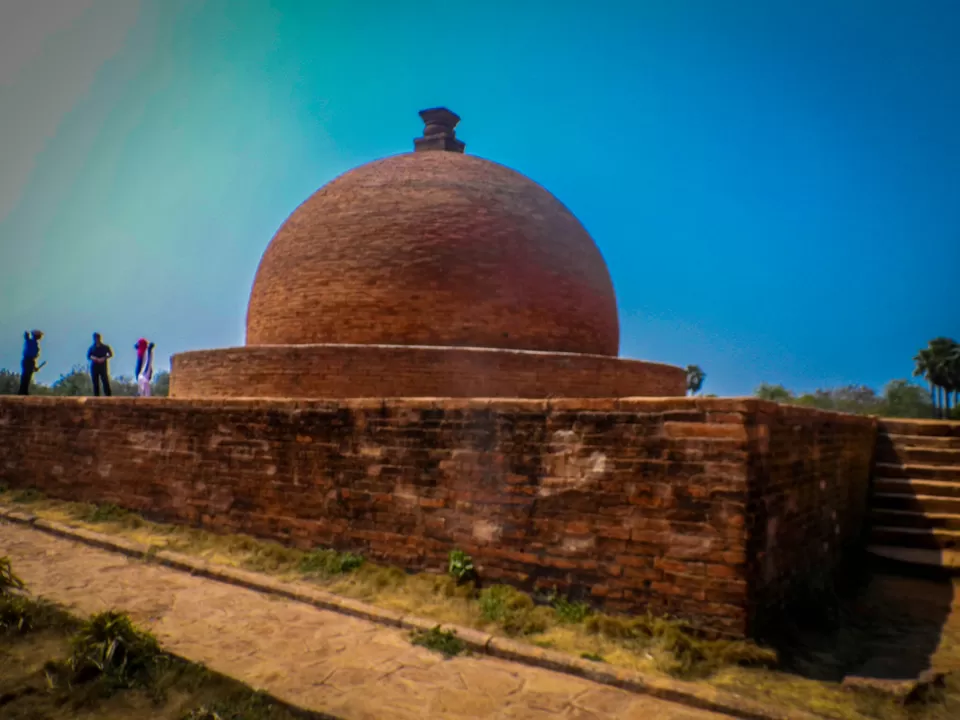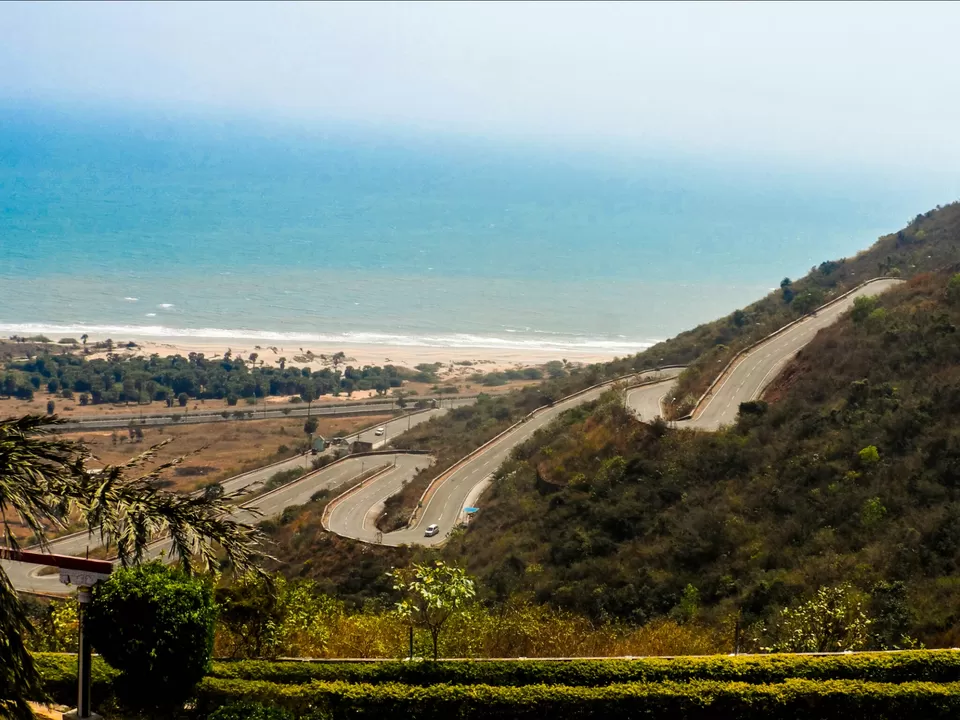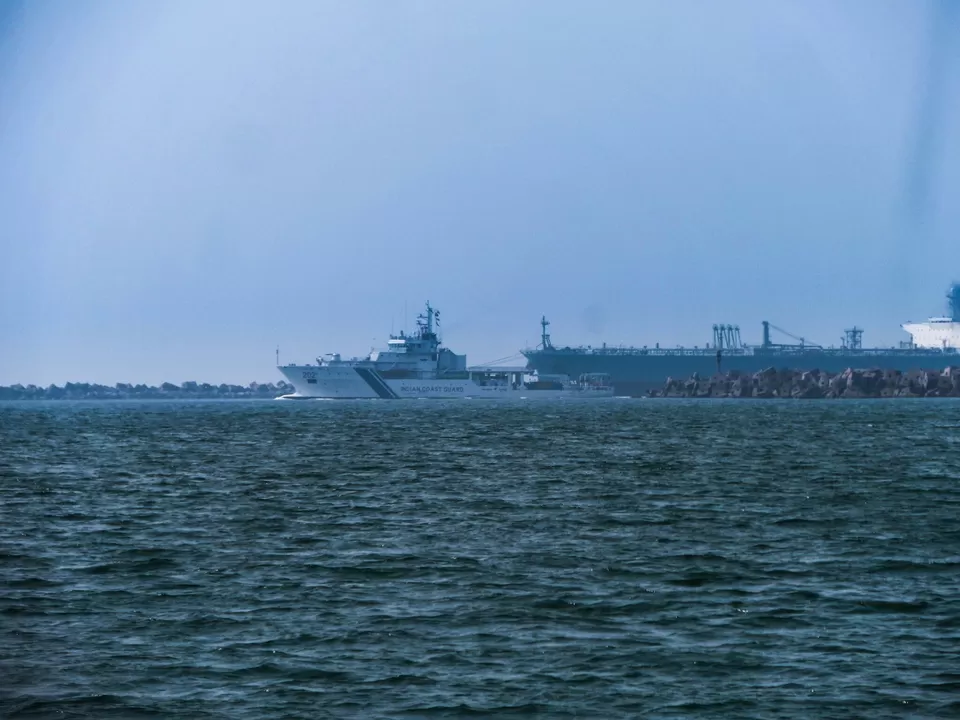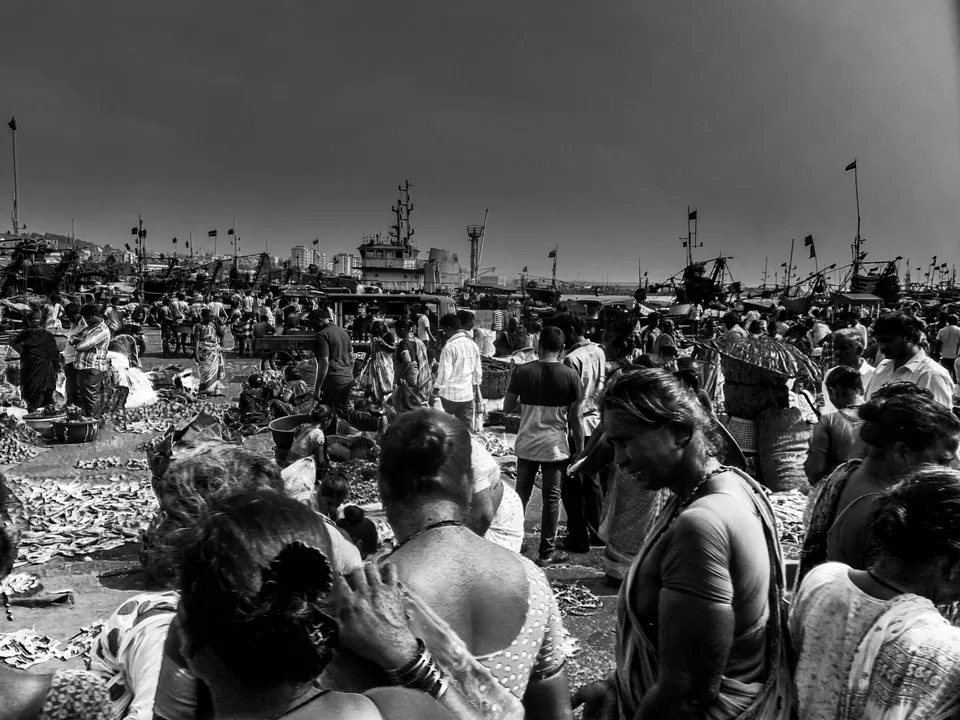 Today it's all about relaxing taking bath at the Bay of Bengal eating good food and spends some quality time together as we have the train at night. We enjoyed the whole day and when the time came to leave the place it makes us kind of sad we wished that we could have another chance to visit this place soon.,😃😄