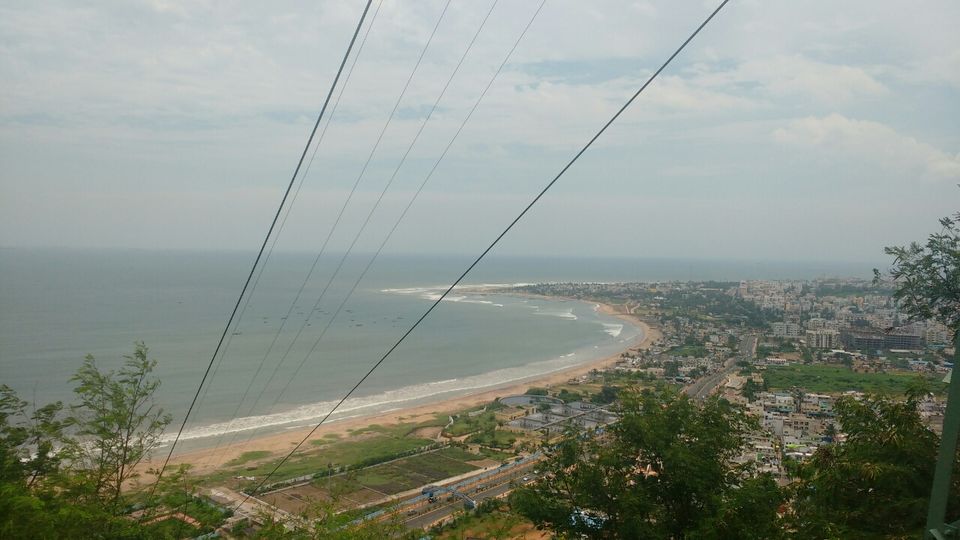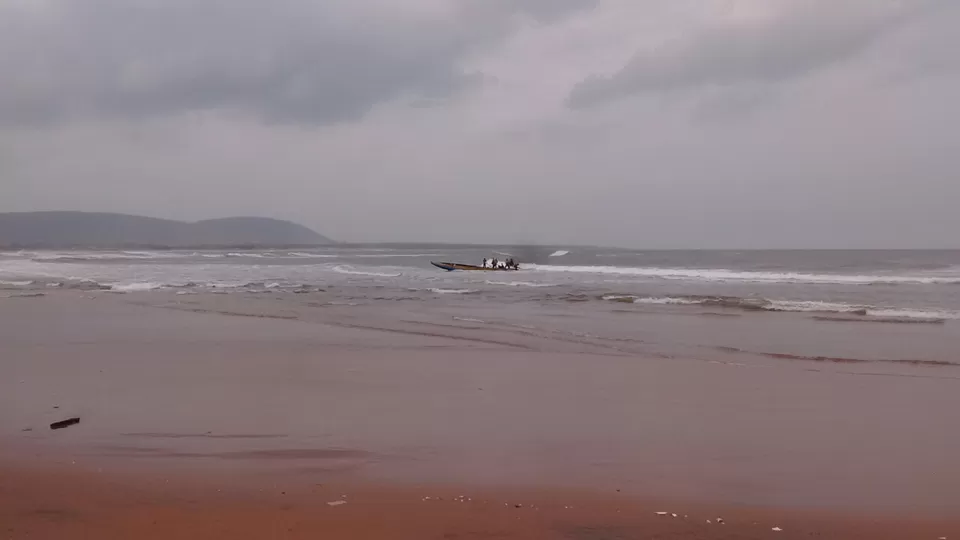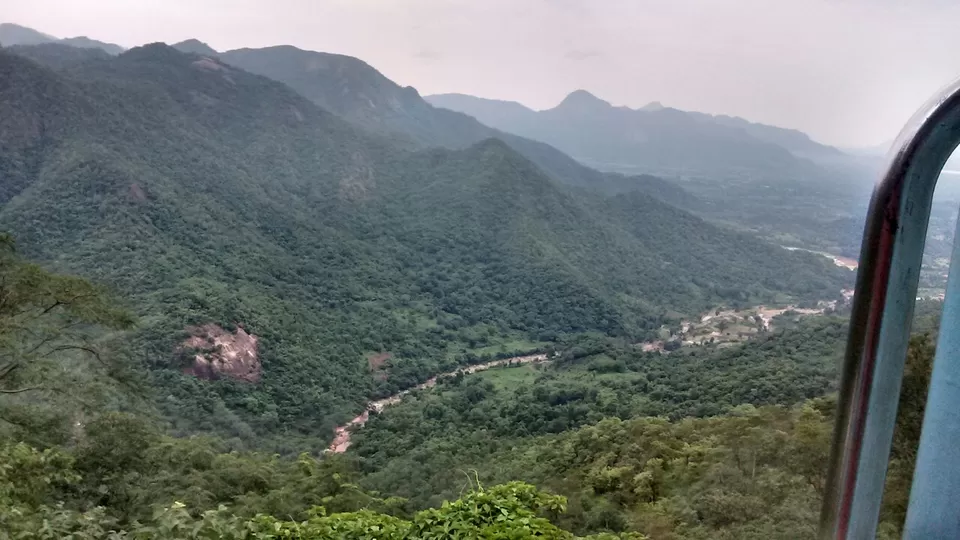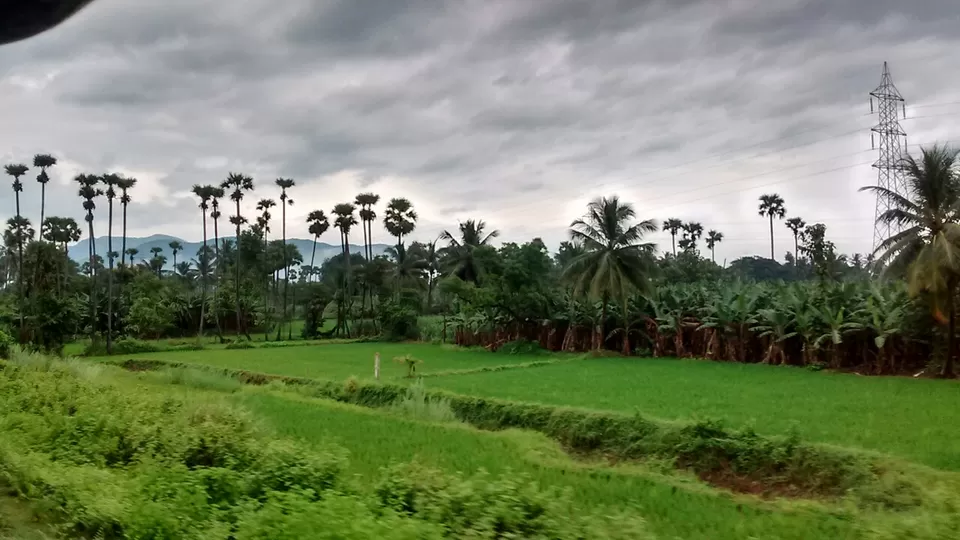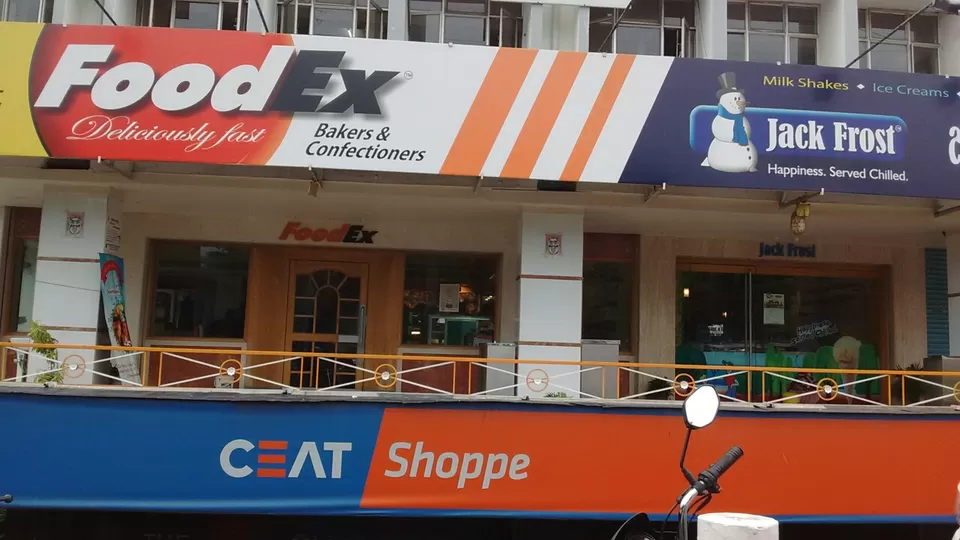 If you just want to live some days without any troubles, well it's not just Goa to go..the other place is here and it's Vizag.
It was to be a solo trip of mine but got a company who was just alike. Wanted to be out of the haphazard life. Leaving all the tensions behind we started our journey to Visakhapatnam an unknowing place where we just thought of going and spending time at beach while being all alone.
We left Hyderabad and reached Visakhapatnam the next day morning. The beauty of the city started from the station itself. Once you get down from the train you turn to your left you will see great giant hills welcoming you and the other side which takes you to the city.
We planned to hire a two-wheeler for the next 3days. Coming out of the station at the right side you will find a big hoarding of "Jagoo" which gives you bike in a very minimal price.
We reached to hotel checked in and the view from the room was refreshing. You can see the big waves coming towards you and vanishing all the troubles. It was just a first day. We got ready had a typical south Indian breakfast and left to pick bike.
As we got the keys the very next thing we did went to explore the city and its unending beauty. Our first destination Kailasagiri. With the help of maps we started our journey. The roads of Visakhapatnam is so good that you will love driving. The whole city is covered with hills and water. While driving on the right side you will find crystal clear blue water and on the left the green hills a total combination which makes you relax. You just can't stop your eyes seeing left and right.
Kailasagiri is stated for Shankar and parvati murti. We saw that and when you the view from the very top you can see the whole city. It's a beautiful scene which cannot be put in words.
It is said that when God created beauty it was created for a reason. The nature is heaven and we as people has got the opportunity to explore it. So don't miss a chance to go once. While coming down you will find a typical Hindi movie couples sitting in the corners of the road.
The second destination - Rashikonda beach. Crossing the hidden roads and the highway we reached this beach. Well it's not so clean beach but a little better than RK. Saying about Rashikonda beach. Here you can spend the whole day being cut out from the daily life. You can spend the day analysing your own. It's true the best way to spend time is with beauty of nature. We walked there for a while enjoyed the air n water had hot Maggie and headed towards our 3rd destination.
3rd destination - bheemili. It's totally at the outskirts if vizag a different location. The whole area which we crossed was covered with security. Young giant army people dressed in khaki and holding armaments. The road was under construction. On the way we crossed an area where ther was a movie shoot going on near beach side. The people of villages standing with curiosity to see the actor could be seen on there faces.
We crossed and reached bheemili.
A beach where people can hardly reach. You need to cross a village and then you can see the amazing view. It's a village where you will find temple, church and graveyard next to it. Just opposite to it you will be able to see the beautiful beach. Clean and calm. Here we could find fisherman and boats. They just go with their nets and bring a full boat of fishes.
Well a thing which was common in vizag was seeing unmarried couples sitting and enjoying there time. Here you will find beggars begging and standing next to you till the time you don't pay them.
We had a good quiet time there sitting and enjoying the waves. Nature has its own way of expressing life. You just need to stand at beach and the waves crossing you makes you realise that you do face problems but it does not last for long. Problems are meant to be faced and disappear.
Analysing the other beauty of nature we left for hotel. On the way back we found a nice roadside coffee shop where we had a cup of coffee and left to hotel. As the trip was not meant to relax much but was about explore more we went for dinner to one of the famous restaurant in vizag.
After having an awesome food we had a nice sleep and was waiting for the next day.
TIt started with the train journey to Araku. We booked the ticket a day before. The seats were need to be shared by some nice people. Though we didn't had word with them but hats off to there craziness towards travelling. With us we found a couple who were in their 70's were waiting for their trip from long.
To enjoy Araku one must go by train. The whole beauty of Araku can be seen in the spam of 5hours. You cross 52 tunnels few small waterfalls and deep deep valleys.
The path where you would love to stand near doors and just eyes on valleys and all your childhood memories you can recollect which you just used to see on books and internet.
It's all about your inner voice and satisfaction. I always prefer to travel to find happiness in small things. So getting into the other world was just amazing. We reached Araku with all the beautiful memories inside our heart.
Now it was the time we need to search how to reach other places in Araku. After getting down we found andhra tourism people. It was a group of different age and minds and we decided to join them. The first place he took us to araku garden which we personally didn't find anything. After 15mins we left for museum. It started raining like cats and dogs. We had a good masala tea and bought some fresh coffee chocolates. The famous cuziene of the place is bamboo chicken. The ladies sit on the roadside and prepare a finger liking chicken which is cooked inside bamboo sticks.
We had our lunch at the guest house of APTDC Araku where with lunch you can enjoy tribal dance performed by the local community.
The next destination was Borra caves. While reaching Borra caves we crossed the highest point of Araku and coffee plantations.
Finally we reached the most awaited place Borra caves. The place which I personally was looking forward. The entrance was like as if entering to the wild jungle. We walked around 50 steps and enters to the huge caves. The carvings of nature will open your eyes wide. You won't stop looking to beautiful caves. You can just imagine and create your own stories. The time you spend will be for the lifetime. There were 300 strairs with all ups and down and the beautiful lights which changes your mind and thinking in quick seconds.
We spent almost 2hours there. We were suppose to catch our train but we missed it. The other option we planned to come back to vizag was by bus. The group we joined in Araku we requested them and joined them in bus journey. They stopped at teak resort and provided us snacks.
Our day 2 ended by reaching Vizag at 8pm. Had a roller coaster day with lots of memories.
Now it was our last day in city. We packed our bags, checked out the hotel and we left to our final destination Yarada beach. A long drive of 2hours where we crossed hills and valleys. A native place where rearly people reach easily. We crossed cantonment area. The scariest part was a last steep slope which was a daredevil stunt for us.
We reached Yarada. The best among all. The view from the top of the slope itself is mesmerising. You feel to reach to destination as soon as possible. The crystal clear water with white sand is totally amazing. You find yourself to the different world.
This is the place where you won't find people. Very few sitting and enjoying the waves. Mostly you will find couples or youngsters. No stalls no rush it's a silent place.
You can sit and enjoy every moment of silence. It's you and your memories and your time which you will remember every time.
After sitting for an hour ther with cold breeze and soothing waves. We left for the city.
Do not miss this place if you visit Vizag. It's the best among all.
Reaching city we landed to the best place for food- Jack Frost. We had the best bakery and ice cream parlour for which I was waiting for. Spending whole day and the journey which was about to end we were sitting and remembering our best days.
The last thing was to return vehicle and left for station. We gave back the vehicle and booked the car and left for station. The last time we were going through the same route, crossing over the beautiful view of hills and beach together.
The time we had was amazing. Sometime somethings make you feel so happy that you don't even realise it. This is what we both realised it. Both of us from different place came together enjoyed every minute. Praised god's creativity and his miracles.
Something's are not meant to be said about what you think, what you feel or what you want. That's how life is. Life won't think before giving, before making you feel for something nor will give whatever you want.
Be calm like a water when you have to be. Be strong like a rock when you have to be.
If you have both the qualities nothing will let you down.
So travel and reveal your own life and truth. :)