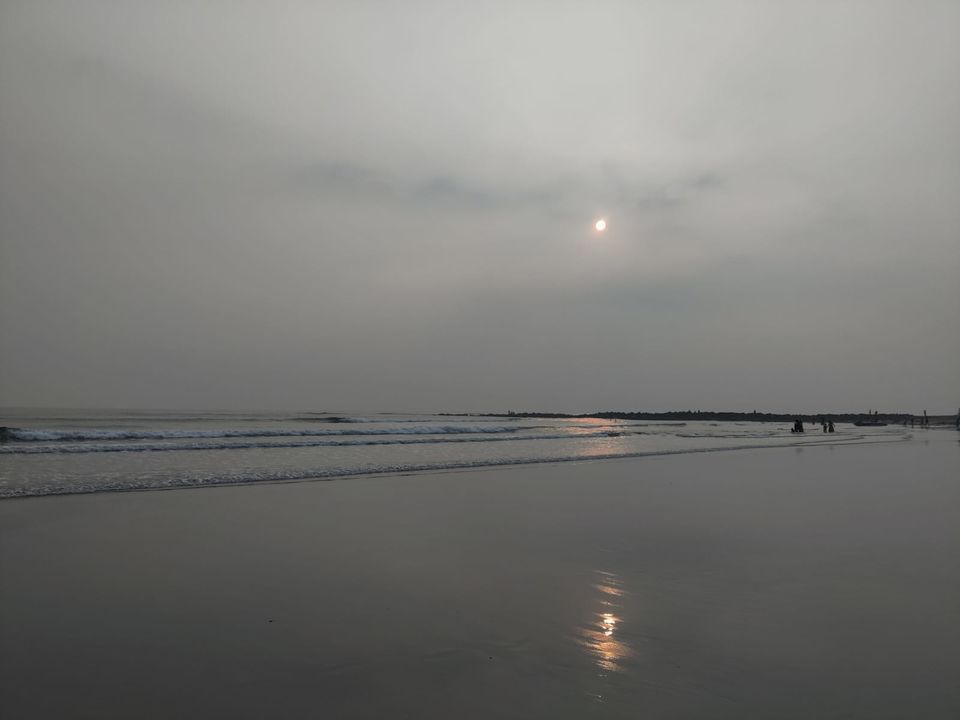 I am a chartered accountant by profession, working in one of the corporate MNCs. I had the zeal to move out of the daily hustle bustle of the big city and travel somewhere to get some peace and rejuvenate myself. Considering the present scenario of COVID (wanted to avoid crowded places) and my hectic work schedule, I had chosen Visakhapatnam (known as Vizag). It was a 13 hour long journey from Kolkata via train. I did not have much expectations from Vizag as people are mostly travelling to Himachal or Uttarakhand for hills or Goa for beaches, but it was an end moment plan and I wanted to go somewhere to be in peace, away from my work and other chaos.
Day 1:
We reached Vizag railway station at 4am in the morning. It was such a pleasant weather at that time, not at all chilly but absolutely pleasant, considering its winter time. Such a clean railway station I have not seen in a long time. We checked into our hotel (we had booked Treebo Trend Celeste, a 3 star property, which was in the main city) at 6am, had our breakfast (Authentic South Indian Idlis with tomato chutney), got freshen up and started preparing our itinerary for the day.
We started our day with Rama Krishna beach. It is the heart of the city and it is connected to the straight road known as the beach road. Once you enter the beach, you will find lots of food stalls near the sea shore. Muri Mixture (puffed rice mix) is something to try out there. We tried to talk to the locals out there to understand more about the city and the places to visit. They were very friendly and enthusiastic to help us out. We spent sometime on the beach loitering here and there, but as it was getting crowded, we decided to move on to some other place. It was Sunday, so along with the tourists, locals were also coming to the beach to spend their day off, so by 12pm, it was quite crowded. Our next stop was Kailashgiri hill top.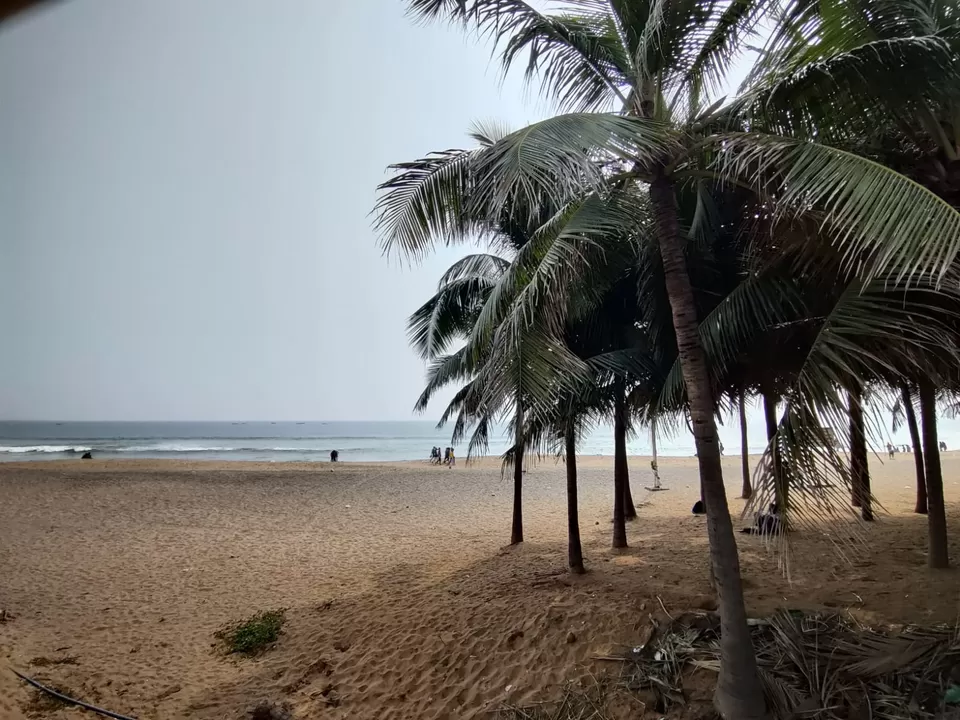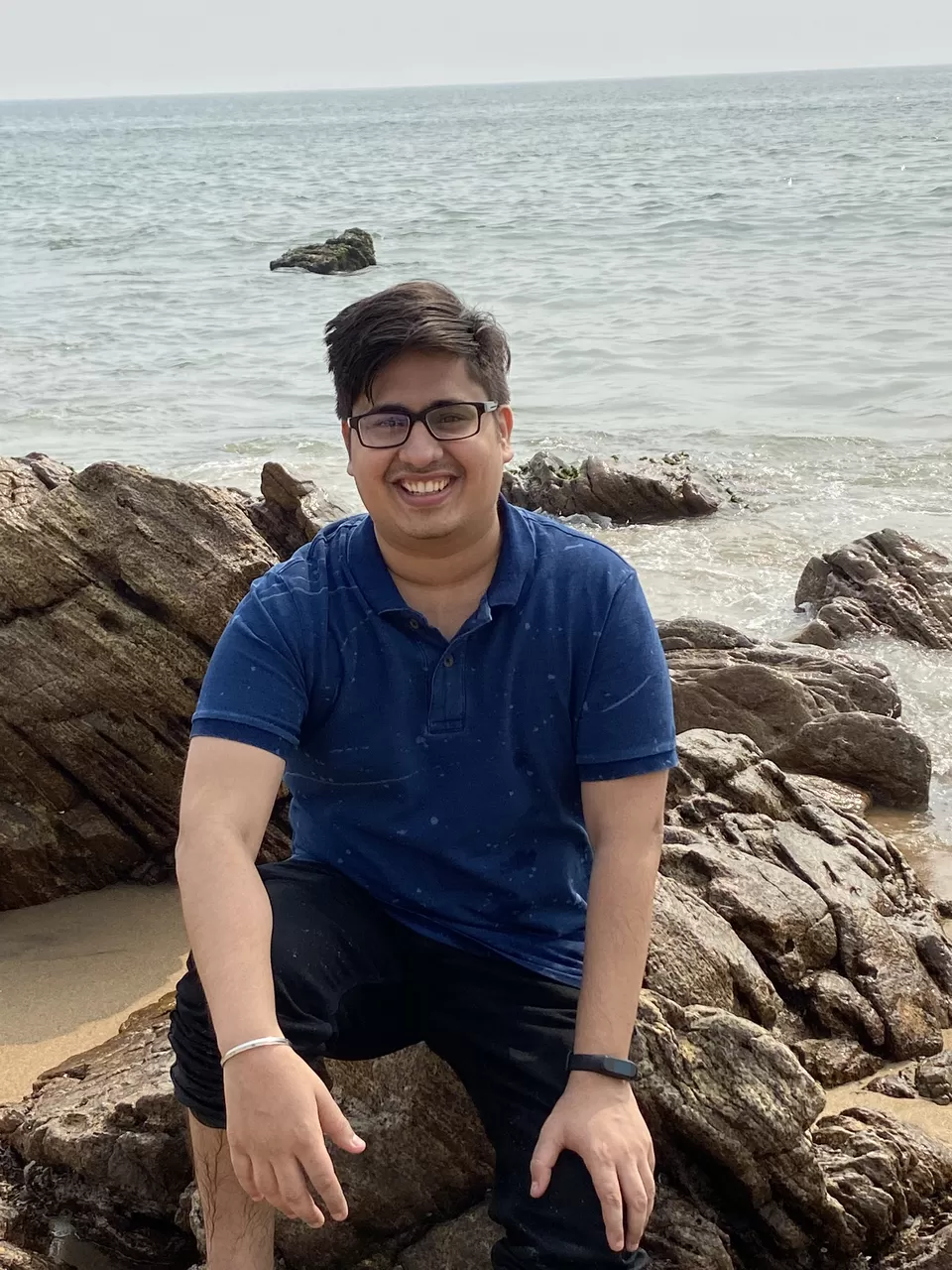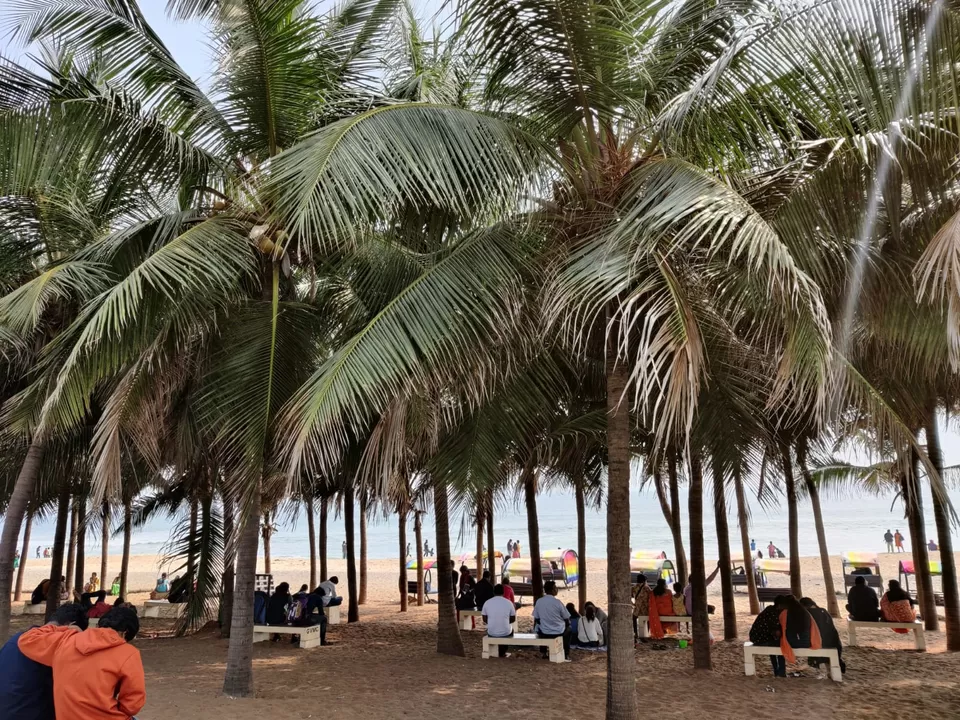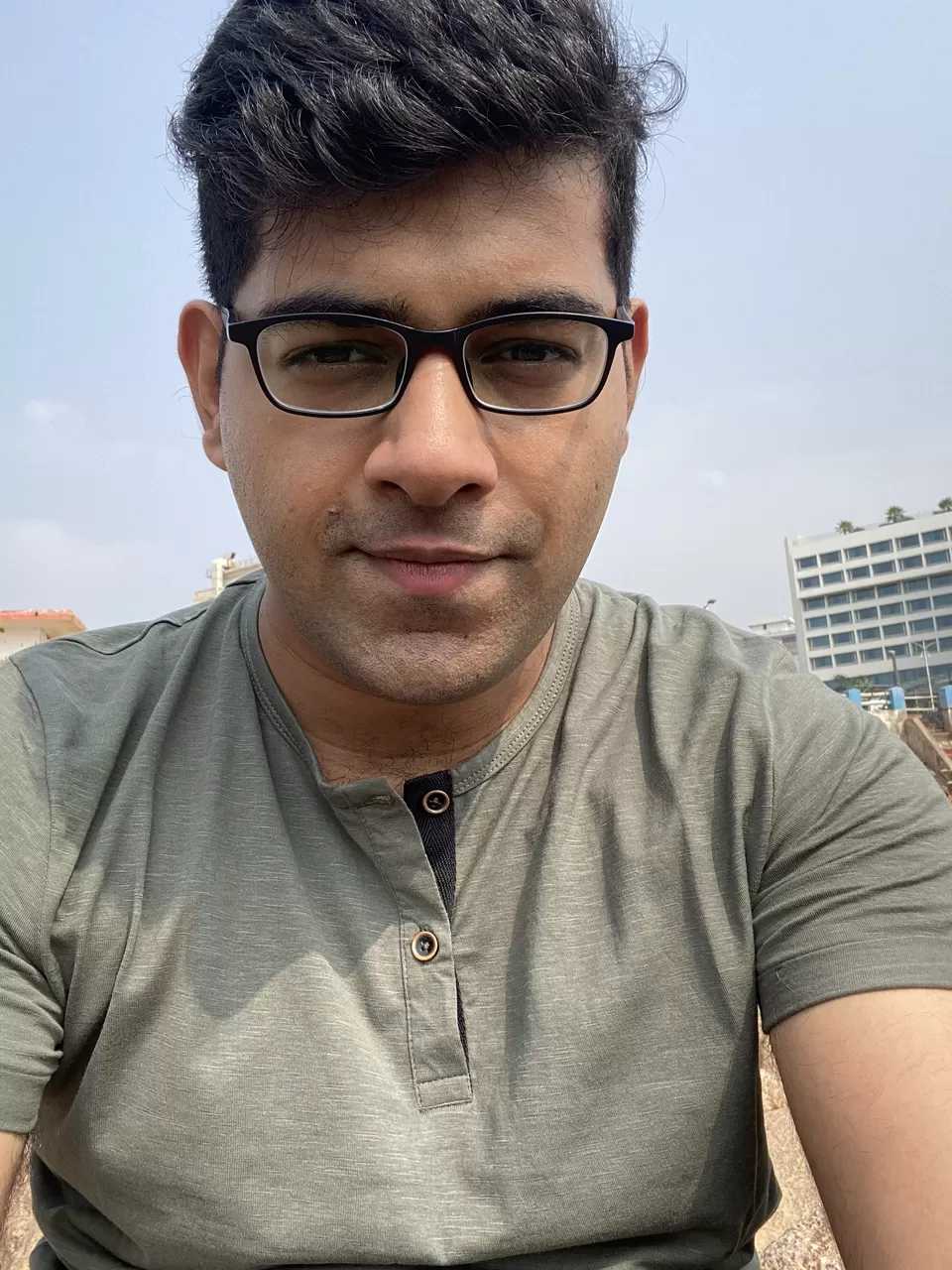 I was quite excited about this as I knew that some walking or climbing (not the literal climbing) will be required. I have been quite enthusiastic about trekking since the quite a long time (have been to short treks in and around Bengaluru), so this was a nice way to get back to something I like. There were two ways of reaching to the top of Kailashgiri - one is the Cable car connected to the hilltop and other one is climbing through the long elevated stairs. We took the stairs and it took about 20 mins from the stairs to reach to the top of a hill road, which led to the Kailashgiri hill top. It took another 15 mins to reach to the hill top area where we saw the 40 feet statue of Lord Shivji and Parvathiji. The statue was beautiful. Going through the long stairs and then the hilly road was actually worth when we saw the city view from the hill top. The view of the illuminated city in the evening will enthrall you. We enjoyed the fresh breeze from the hilltop and such a beautiful view of the city from the hilltop, it was so peaceful and breathtaking at the same time. This place is a must visit for all the tourists. We walked down through the hilly road and the stairs again though this time it was late evening and there were no street lights on the hill road and the long staircase. We walked down carefully, there were handful of people going through that route (trust me it was scary in the late evening, but we managed it somehow with the torchlight of the phone) but it was all worth it.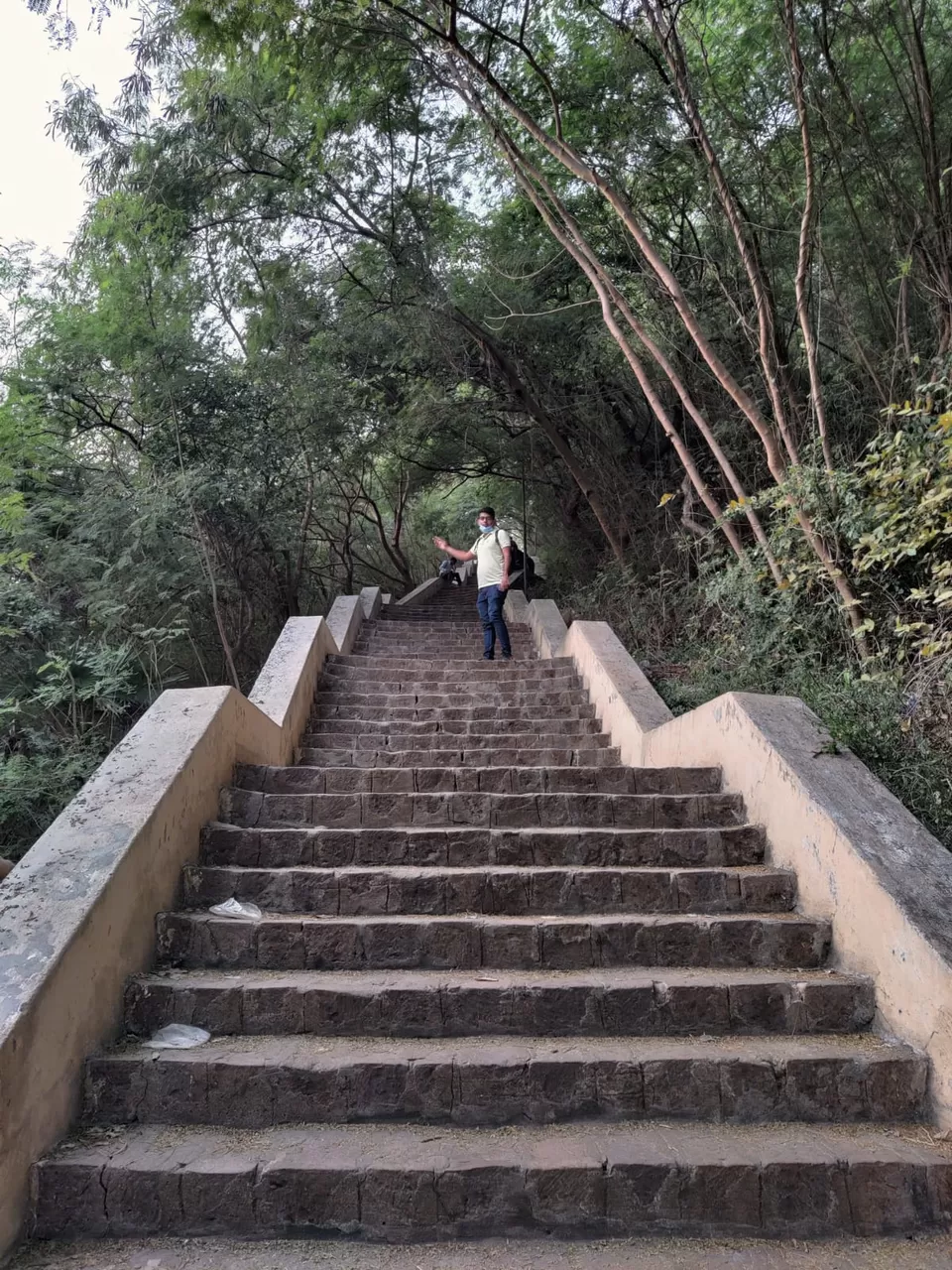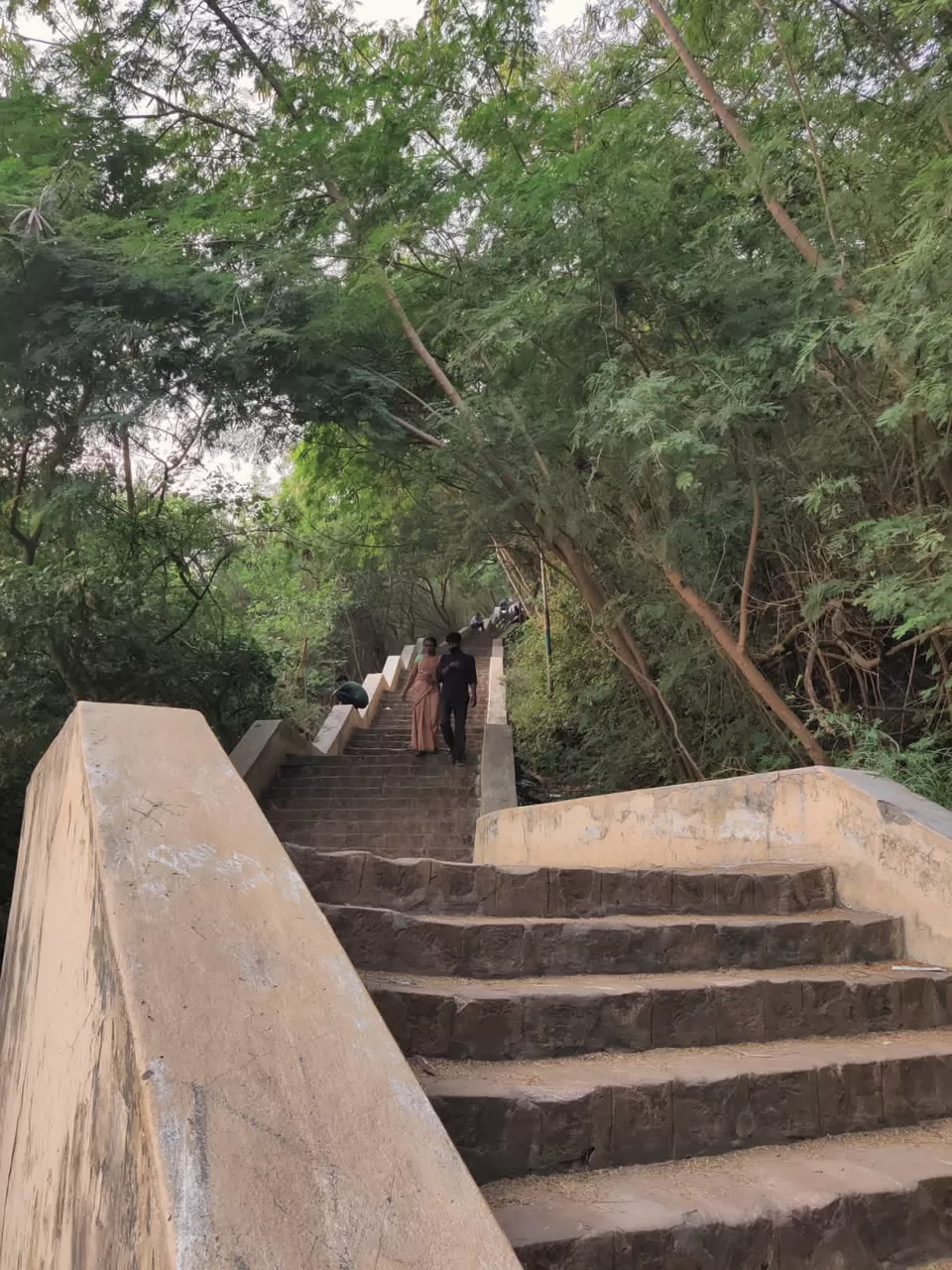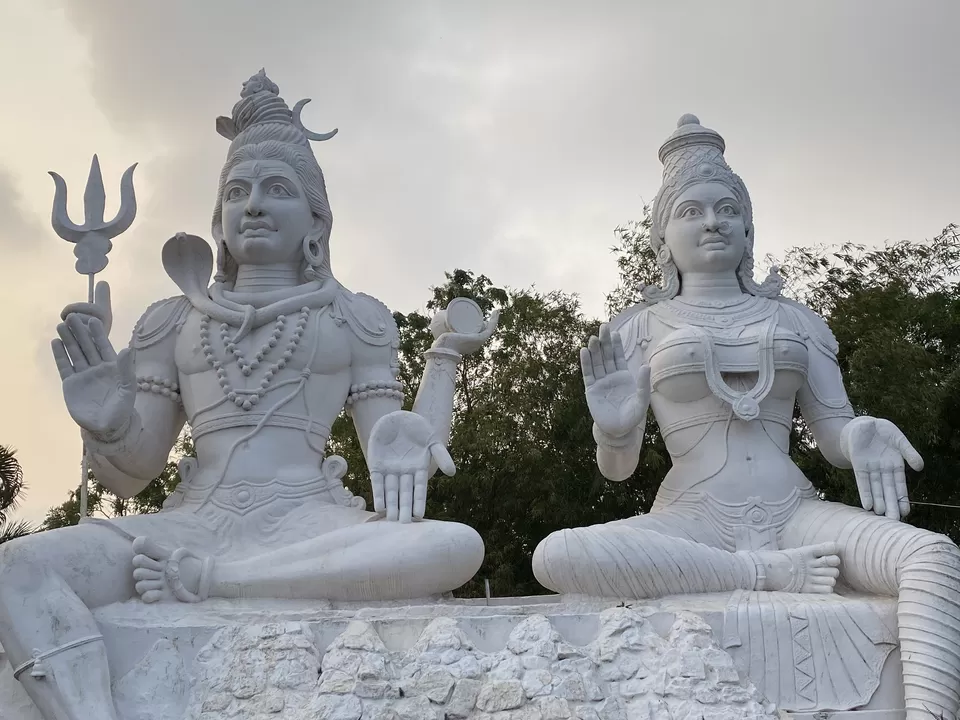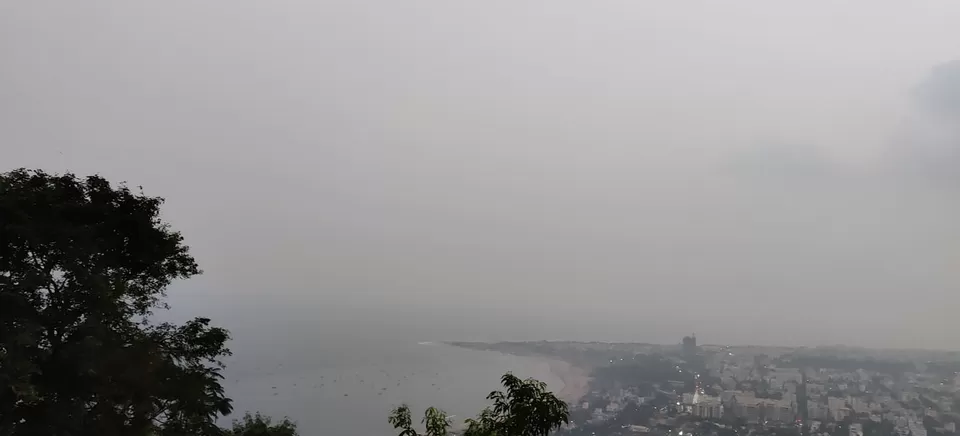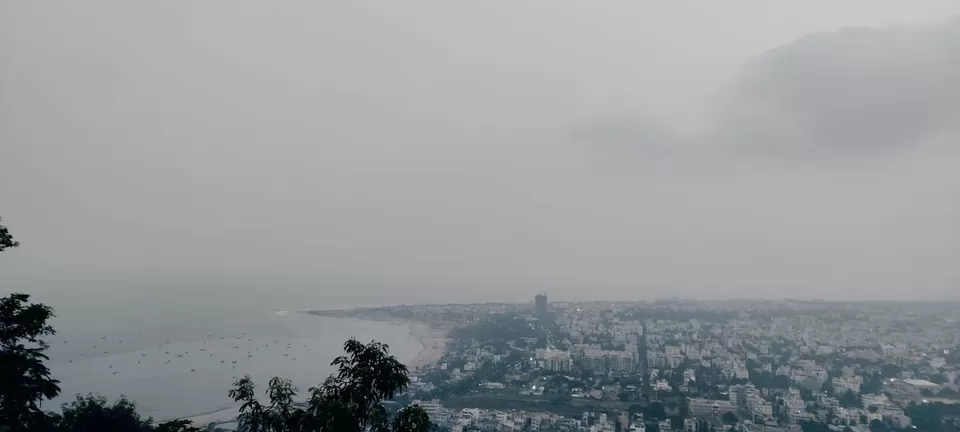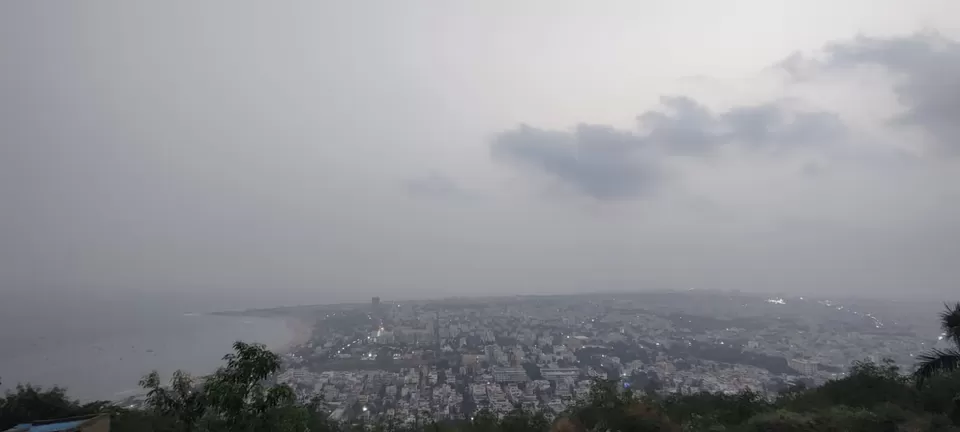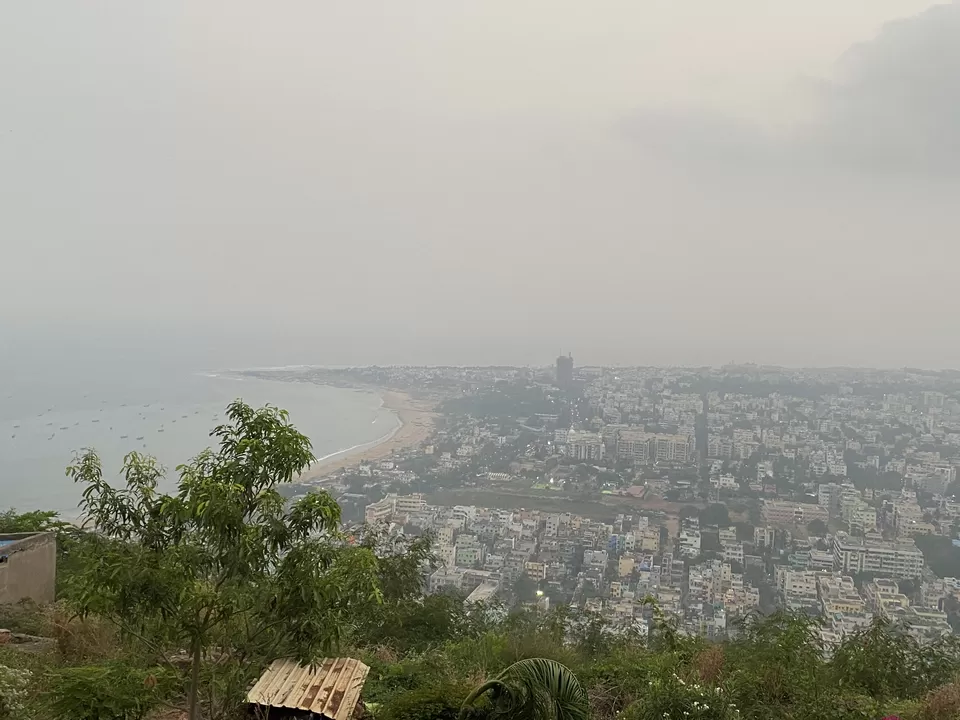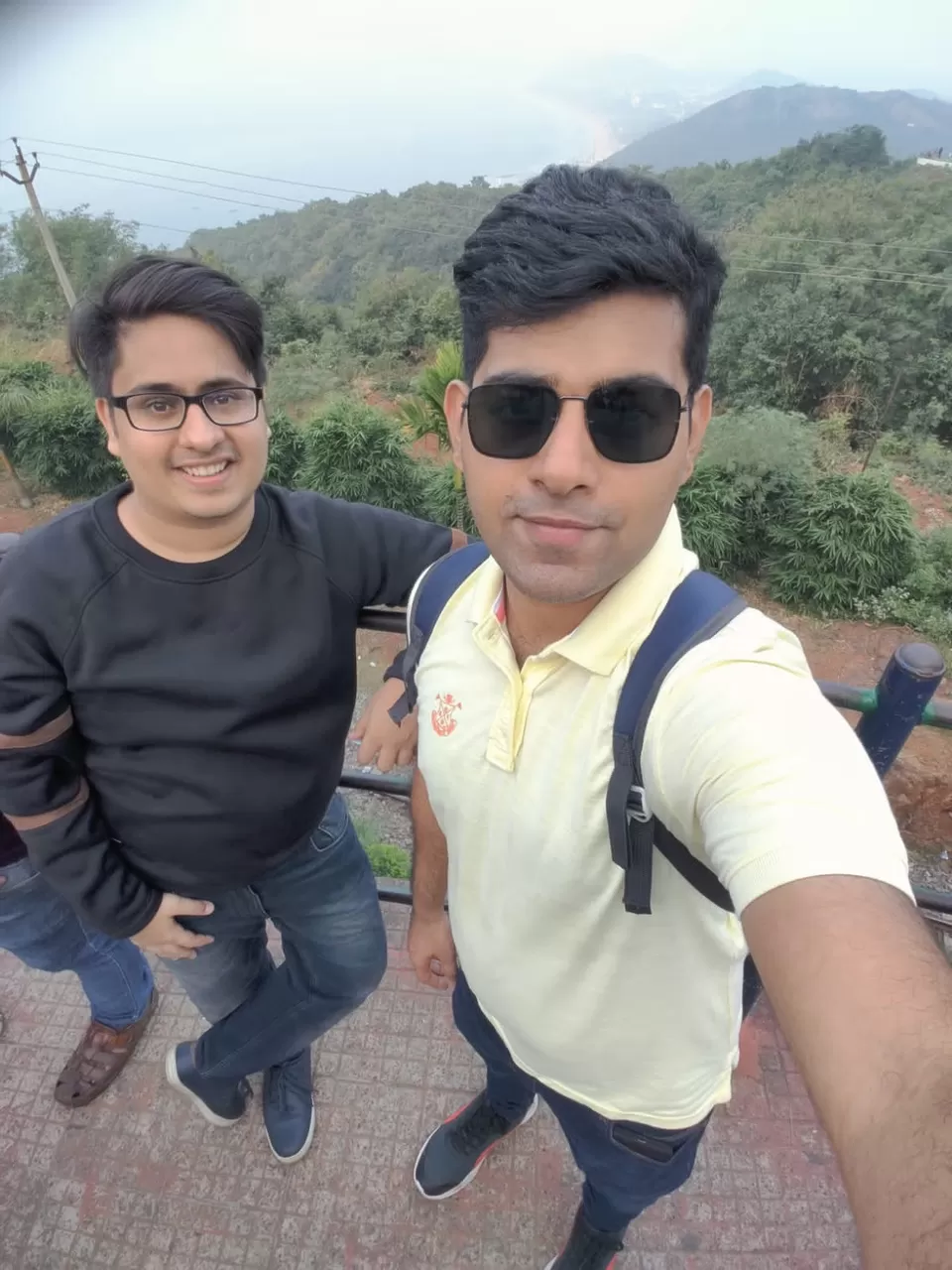 As it was almost 6:30pm, we headed back to Rama Krishna beach side to enjoy the fresh breeze around the beach road. We saw lots of street food stalls on the beach road and it was such a happening place in the evening. We even visited the Aircraft Museum on the beach road but could not stay there for long due to time constraints. Spent sometime walking on the footpath of the beach road, enjoying street food and feeling the breeze. It was a day well spent at Vizag.
Day 2:
We started as early as 5am in the morning from our hotel and headed straight to another beach known as the Rushikonda beach which was some 10kms from our hotel. It was such a beautiful beach, surrounded by natural rocks and green plants. It has crystal clear waters, less crowded and was quite clean as compared to the city beach (Rama Krishna beach). Such a pleasant weather and feeling the morning fresh breeze, spent sometime relaxing on the rocks and enjoying the fierce sea waves. Rushikonda beach is known for its water sports activities like kayaking, speed boating and scuba diving. Though scuba diving was not available that day, so we tried speed boating on a motorboat. It was a nice first time experience. We missed out the kayaking due to time constraints as we wanted to cover other places as well. Wish we had more time to visit this beach again. We enjoyed street side maggi on the beach (there were quite a lot of maggi stalls out there, reason being the locals make the maggi mixing the Andhra spices), which was quite spicy and lip smacking, one which you will always remember.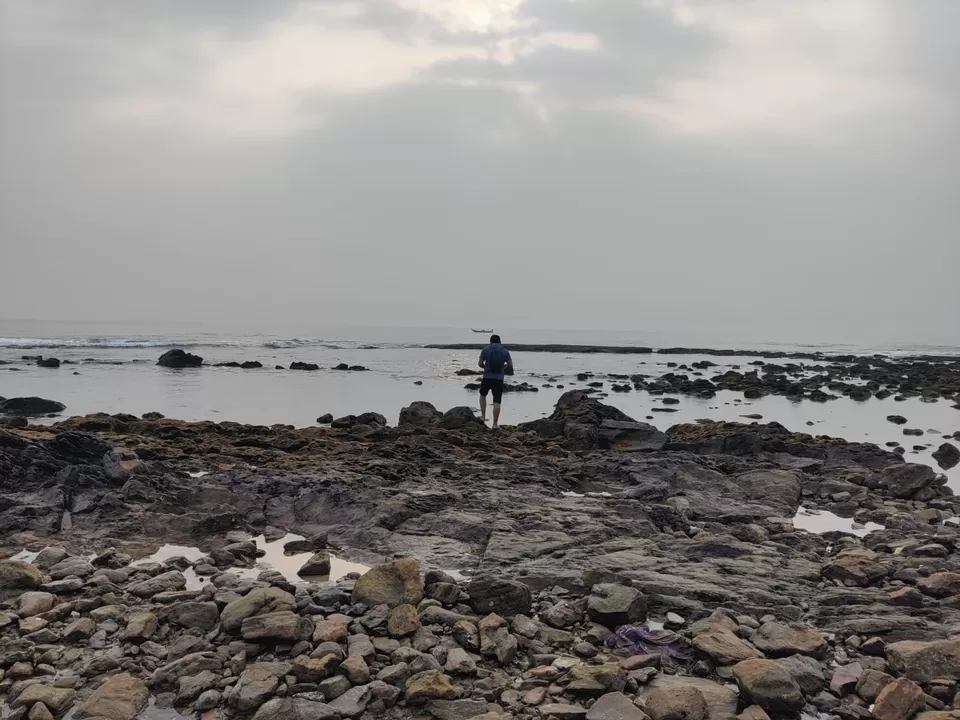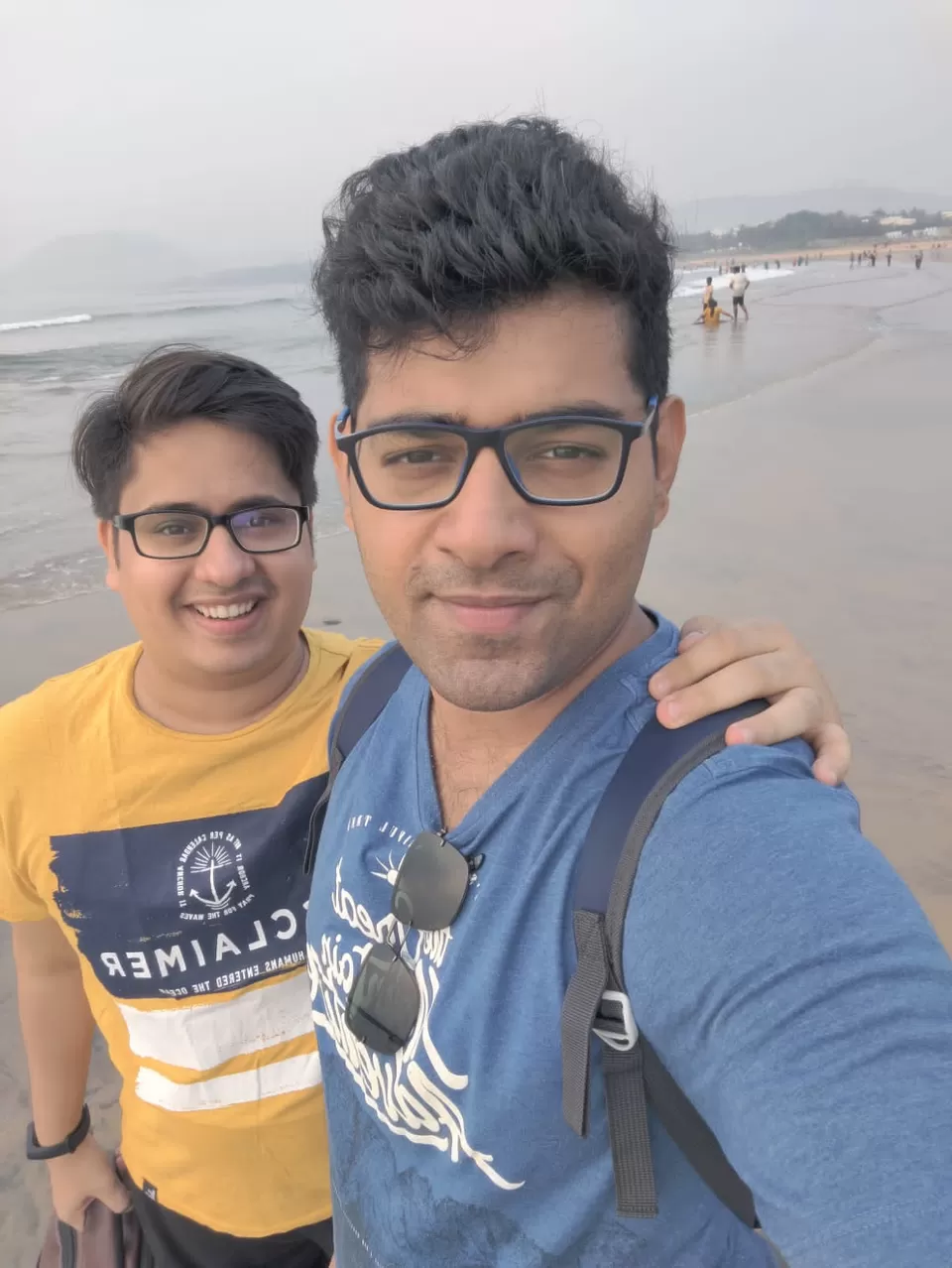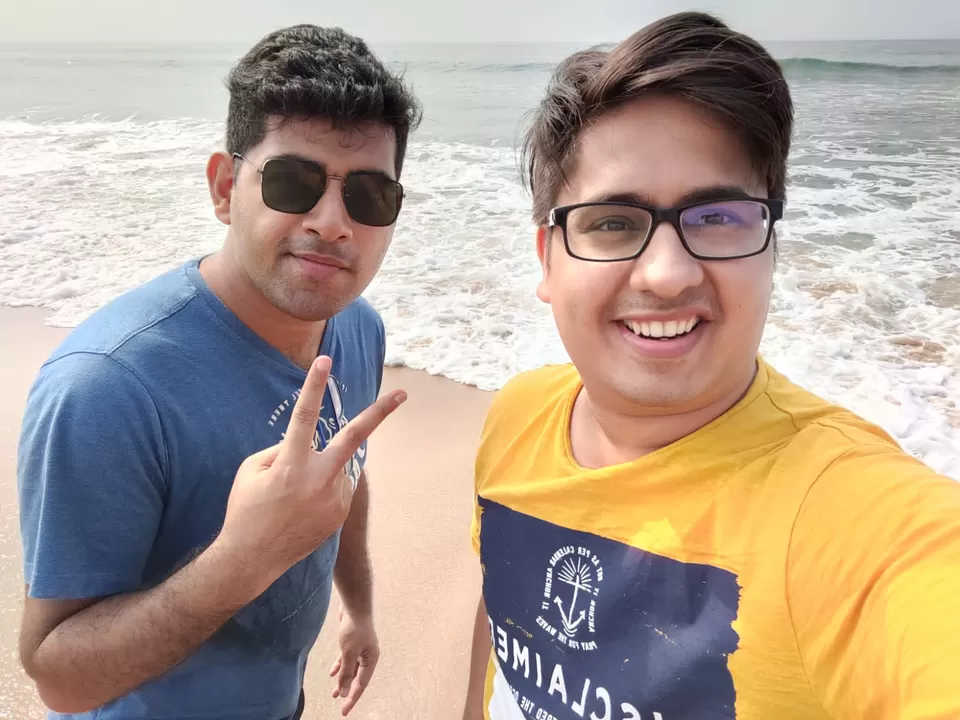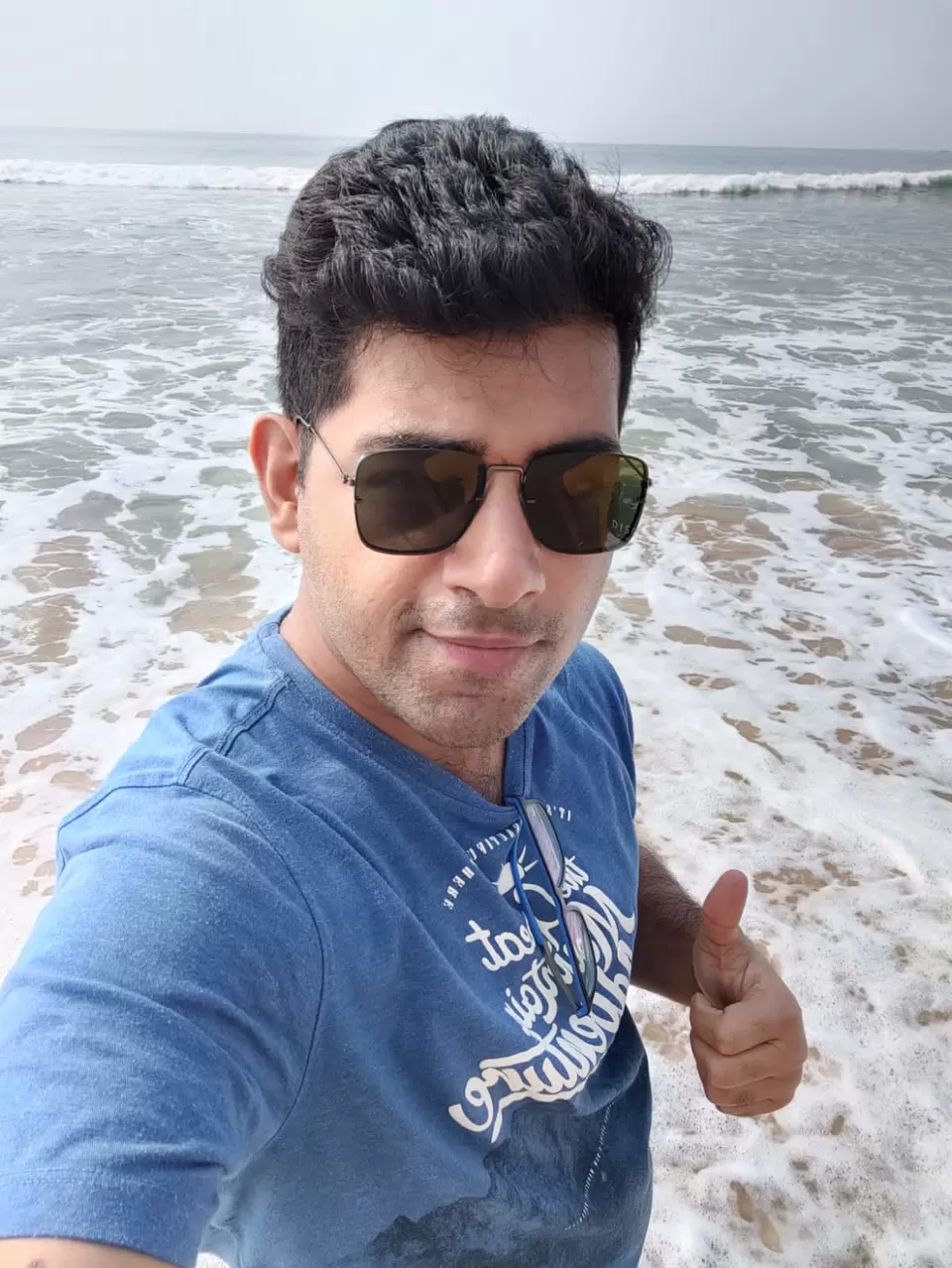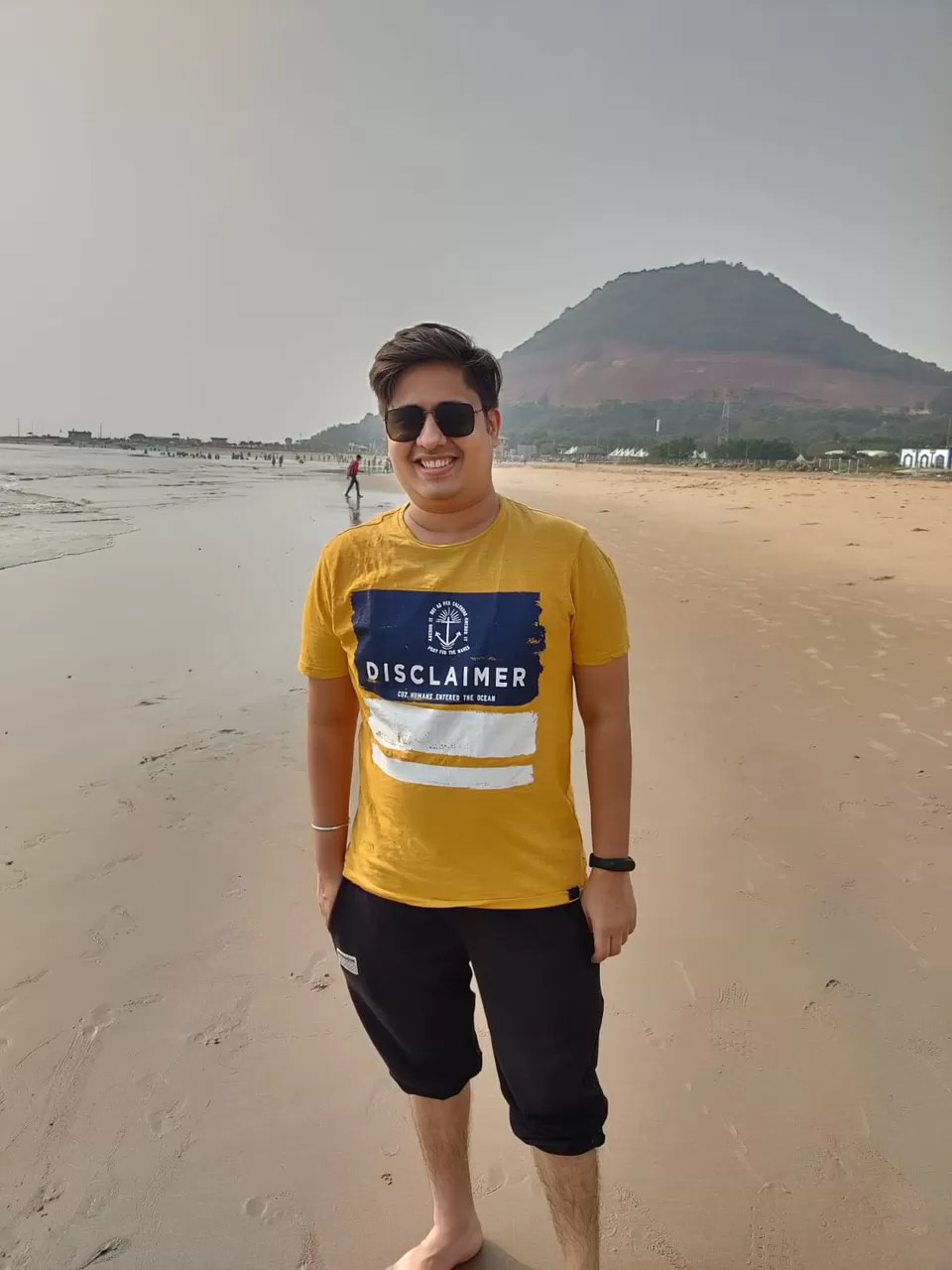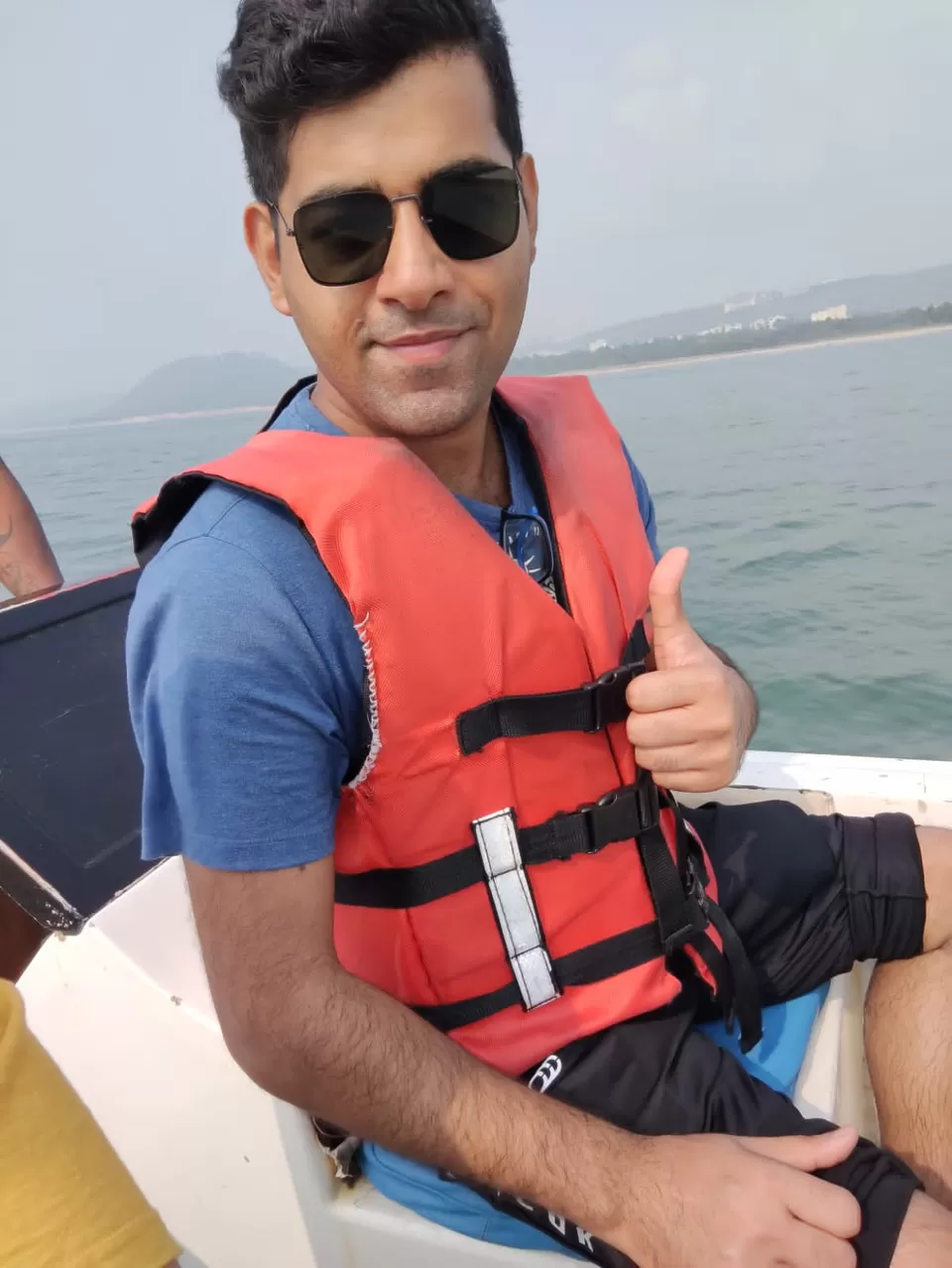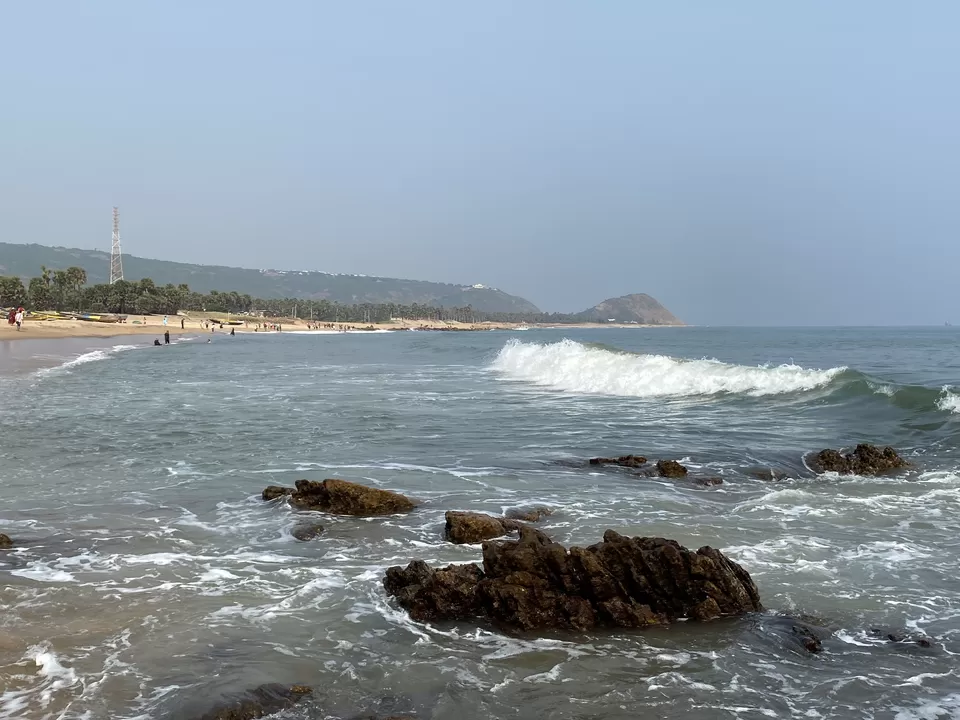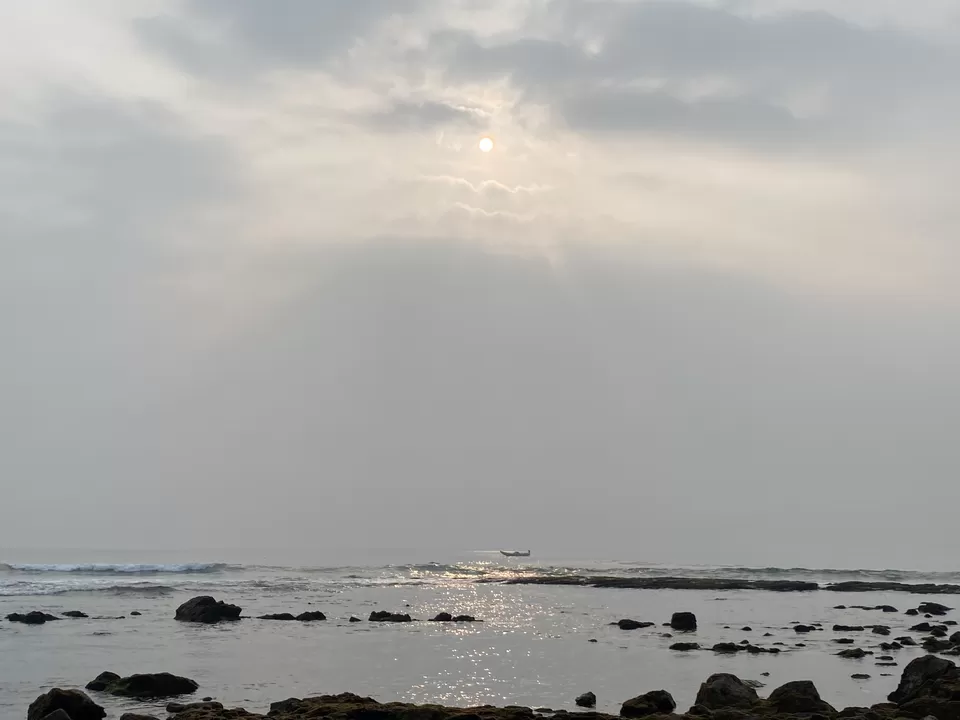 Next stop was Yarada beach. It was around 30 kms from Rushikonda beach and the most unique thing about Yarada was that it was surrounded by hills, which makes it all the more beautiful and surreal. It was the cleanliest beach as it was not much crowded. Compared to other beaches in Vizag, the waves in the Yarada beach was much more fierce and swimming was not allowed in the beach as it was quite deep and dangerous. We grabbed coconut water and sat down on the golden sand, enjoying the fierce waves calmly away from the daily fast moving life of the city. It was peaceful. It was a scenic beauty. A must visit for all the people who visit Vizag. We could not enjoy the sunrise or sunset, but I am sure these will be something to look out for in Yarada.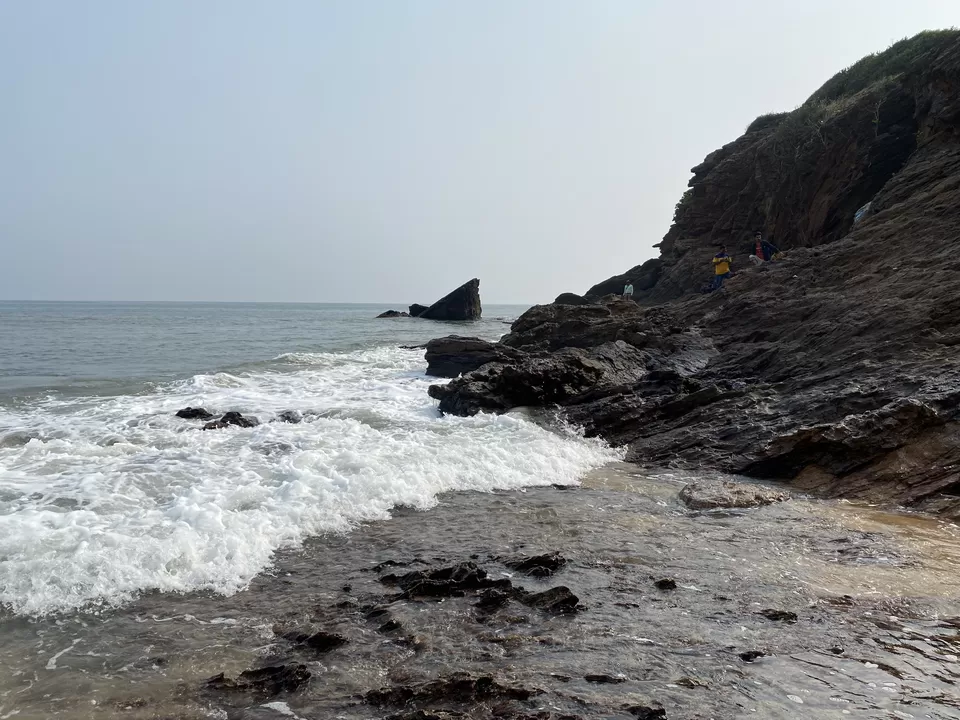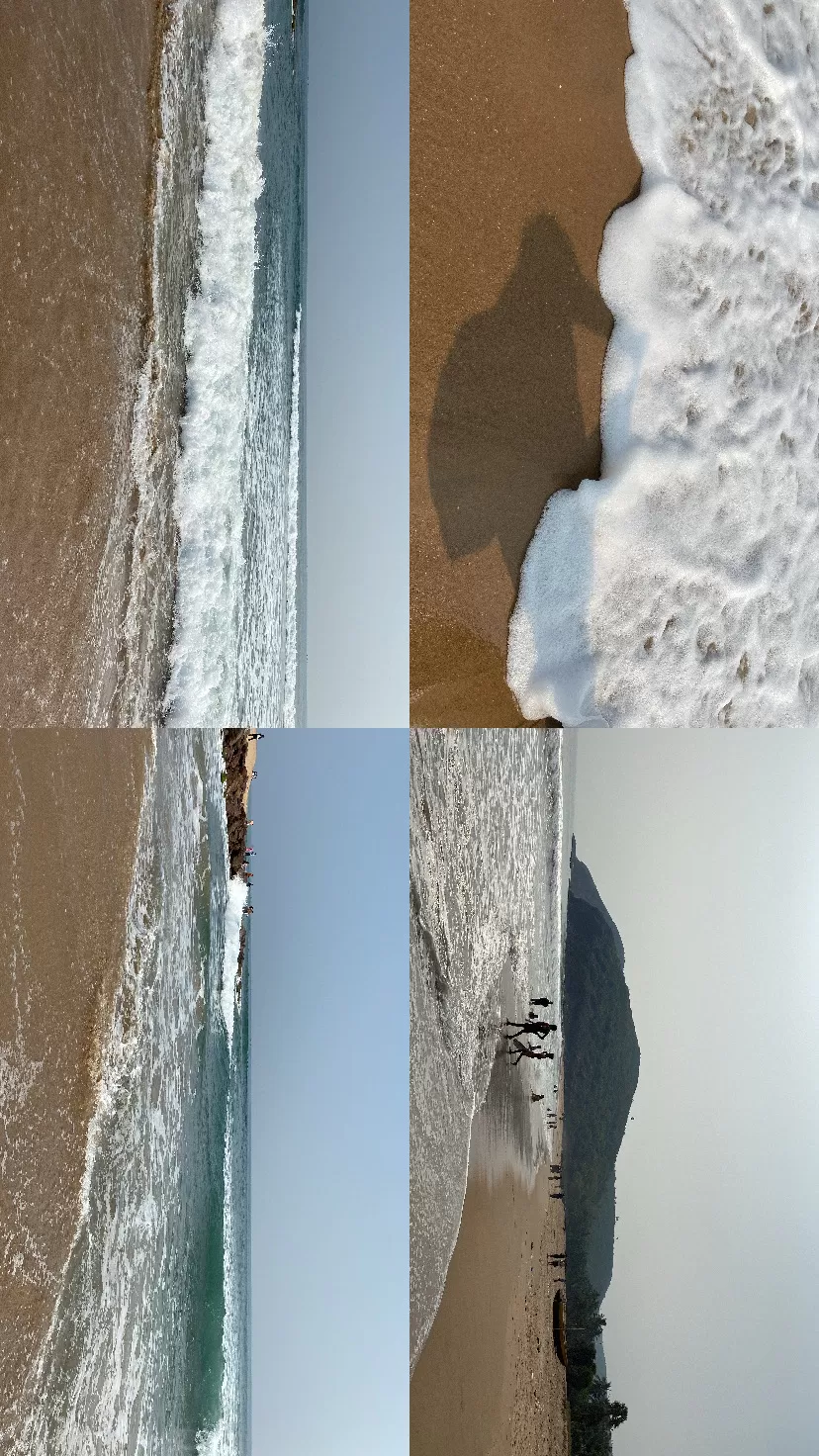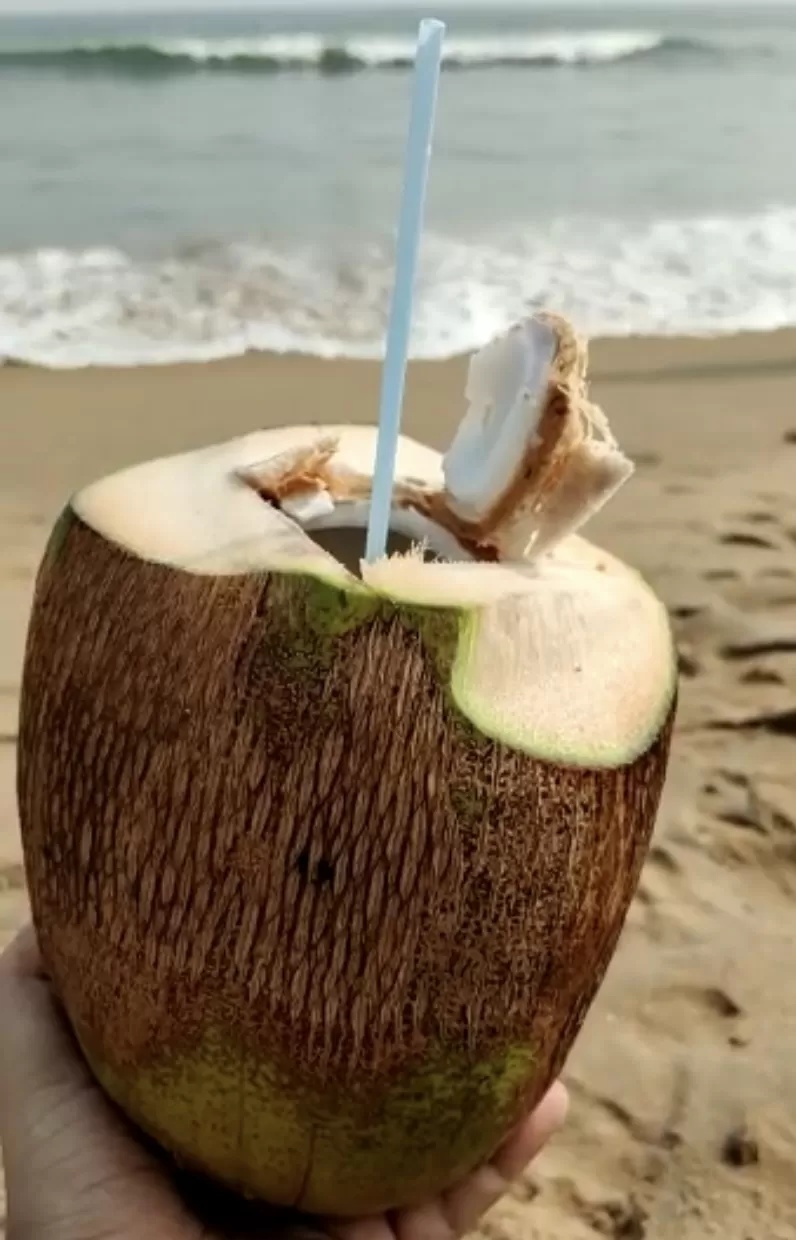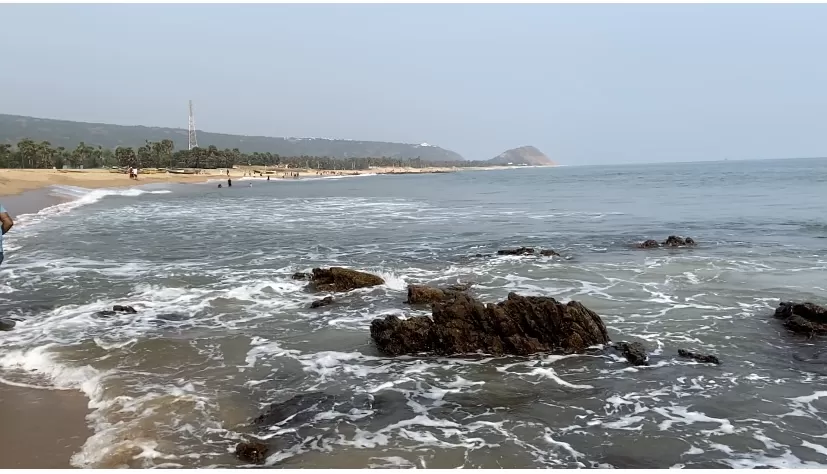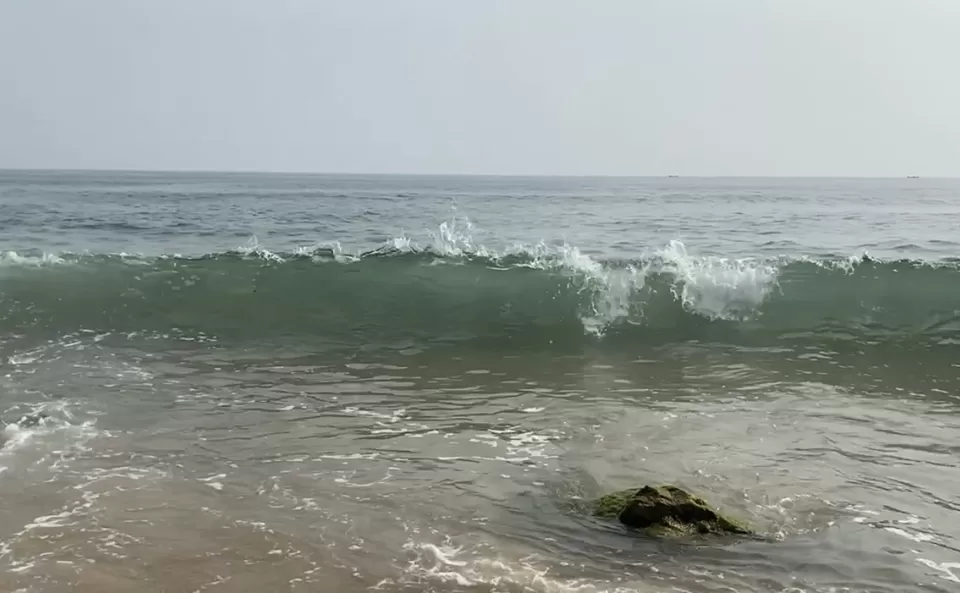 Later we headed back to the hotel as we were very much done for the day. Took some rest and then went out in the evening for the basic city tour. Grabbed some cookies from Karachi Bakery. Trust me they were delicious.
Day 3:
Started as early as 5am from the hotel and headed towards Araku Valley-the hill station (via car; though have heard the scenic beauty can be experienced if you travel by train from Vizag), which is surrounded by thick dense forests. It is also known as the "Ooty" of Andhra Pradesh and a 3 hour long journey from Vizag to Araku. The weather was pleasant and it was quite foggy in the morning. On the way, we had some authentic Andhra special idlis with spicy chutney, which is worth mentioning here as it was so delicious, so different. Araku is famous for its coffee plantations and tribal culture. We visited the tribal museum, which showcased the life of tribals and their culture (not a fan of museums and all though :p) and then the coffee museum, where we got to know the different kinds of coffee grown in the Araku valley. We had white choco mocha and brownies in the coffee museum, which were simply amazing as were made from authentic ingrown coffee. This place is a must visit in Araku. We also came across honeybee plantation, from where you can buy authentic different varieties of honey. Then as we were heading towards Borra Caves (another beauty of Araku), we came across Mardaguda Adventure Park, where adventure activities were being conducted. We tried sky cycling and zipliner adventure, which were quite good offbeat activities near the hills. One should definitely try out these. They also have a camping site there, where one can spend night in a tent and enjoy the beauty of the Araku hills. Wish we had planned out a whole day and night at Araku as there are many resorts with a good hill facing view. Then we headed towards Borra Caves, which is located in the Ananthagiri hills of the Araku Valley. Don't have much idea about the history of the Borra caves but it was a visual delight. Though not a great fan of caves and historical things, but really enjoyed visiting this one as it has been well maintained by the A.P. Tourism Dept., beautiful lighting inside the caves and also a small temple with a shiv ling deep inside the caves, where a panditji was conducting puja. It is worth mentioning that the cave is about 500 steps up and down, so a good workout will happen. A must visit to this place if you visit Araku Valley. Do try out bamboo chicken in Araku, as we got to know its quite famous out there (I am a pure vegetarian, so I could not)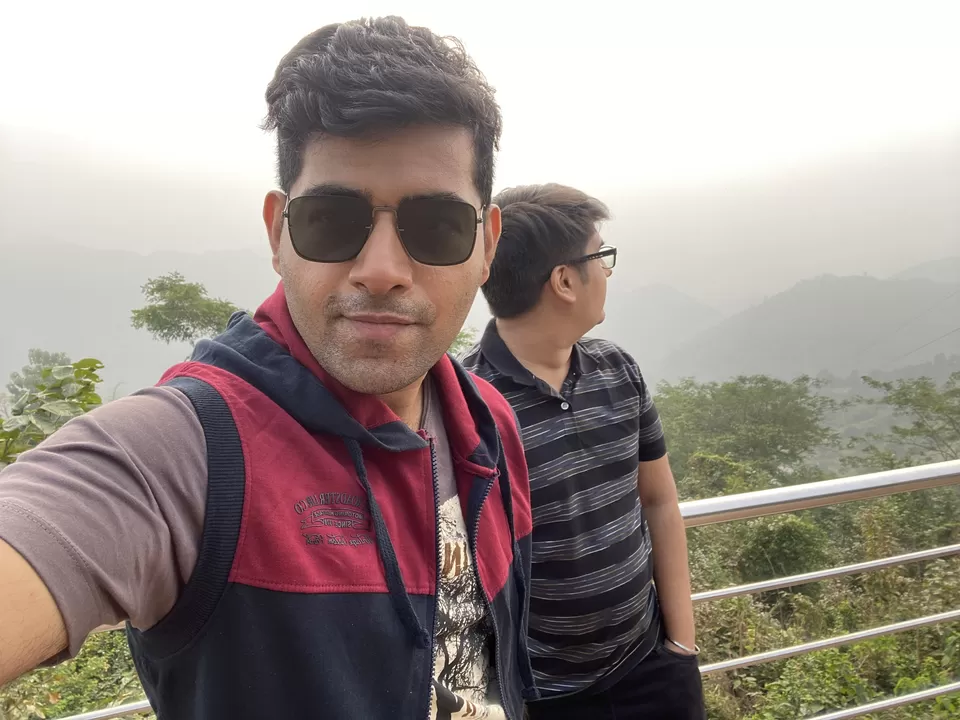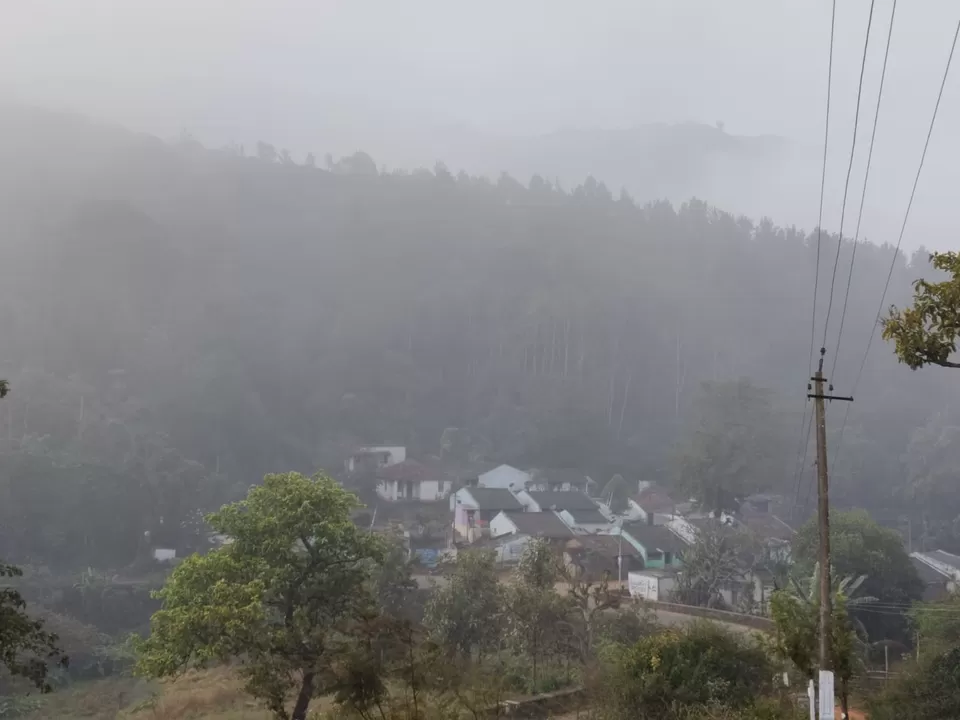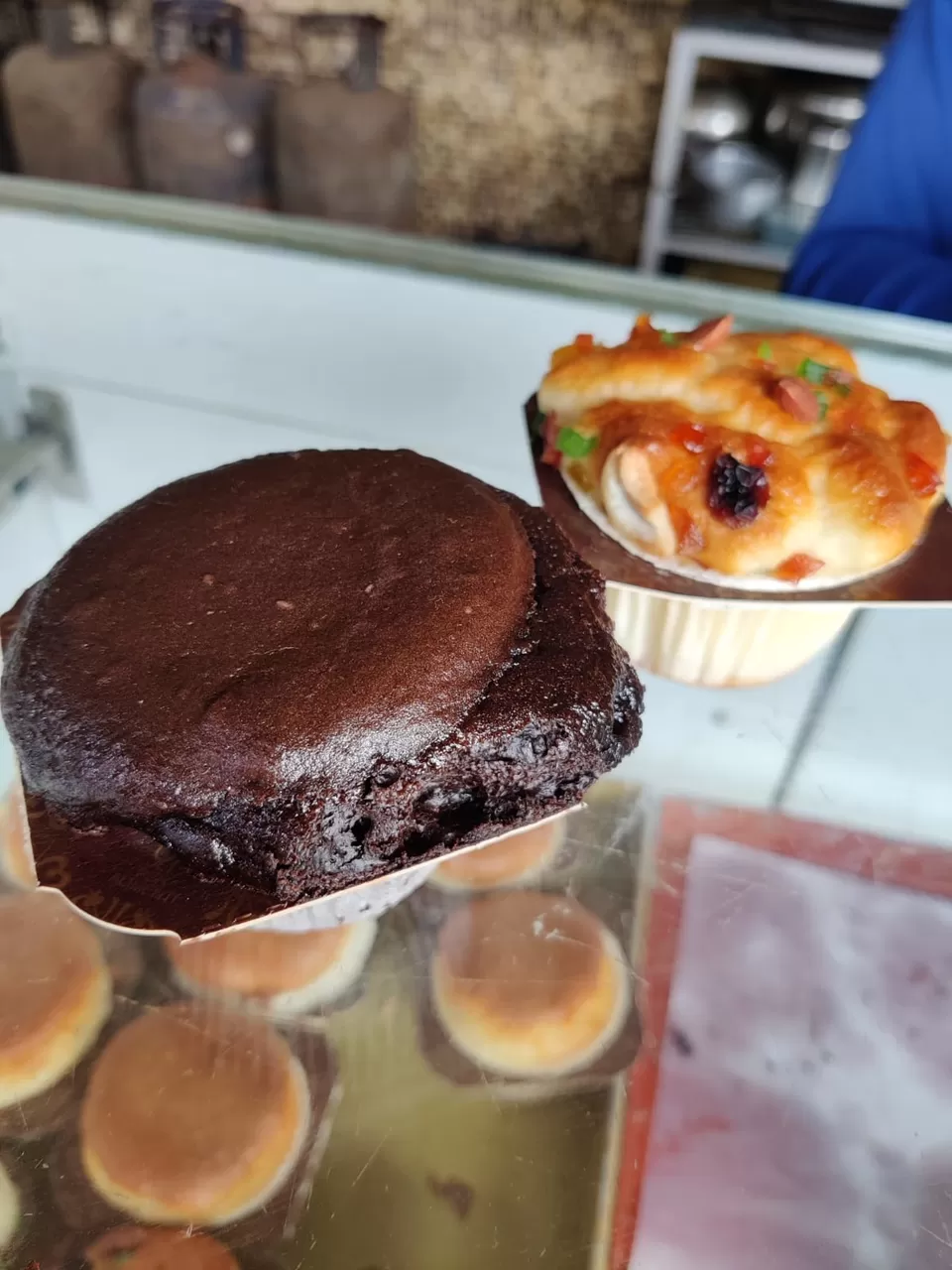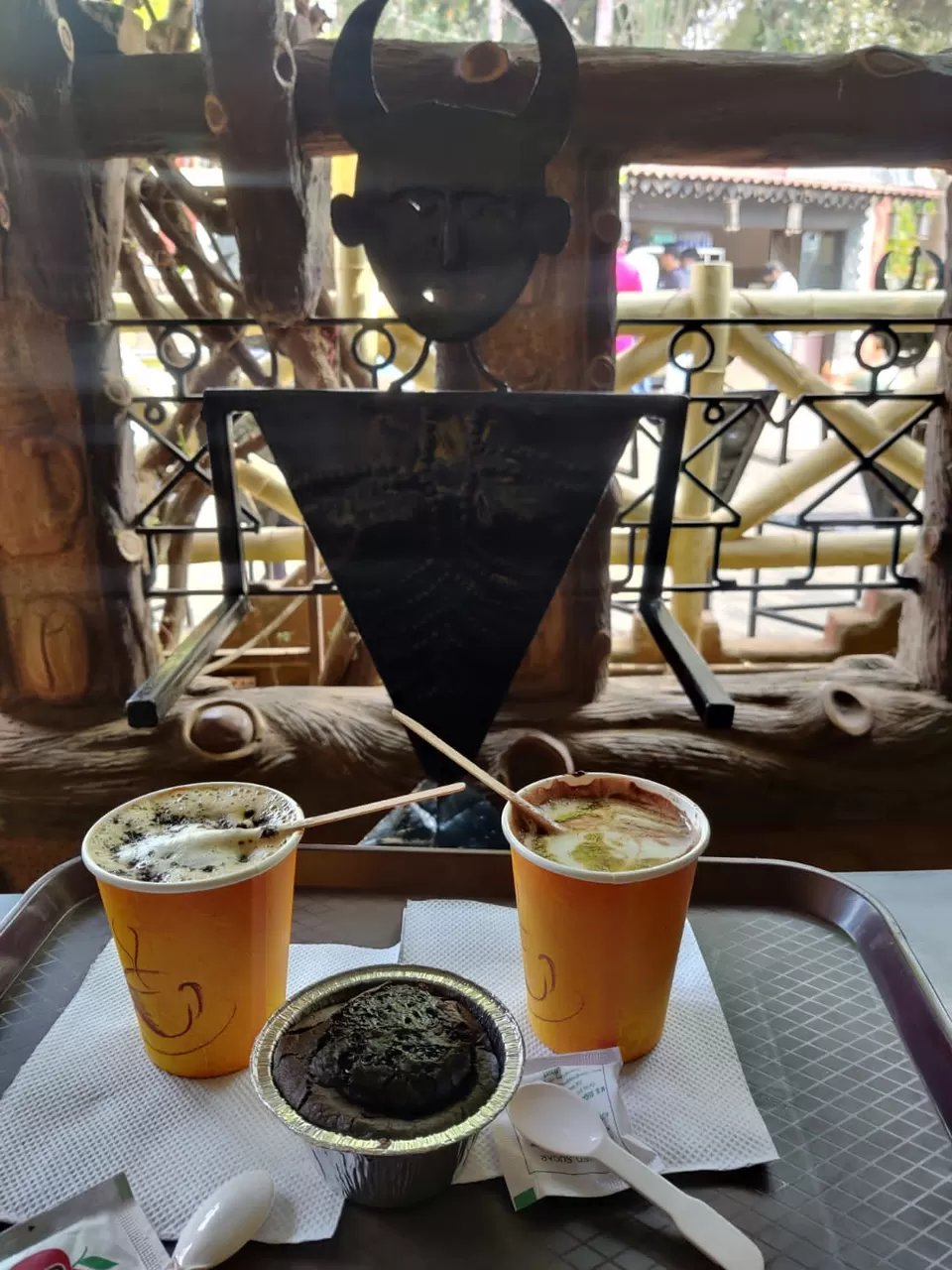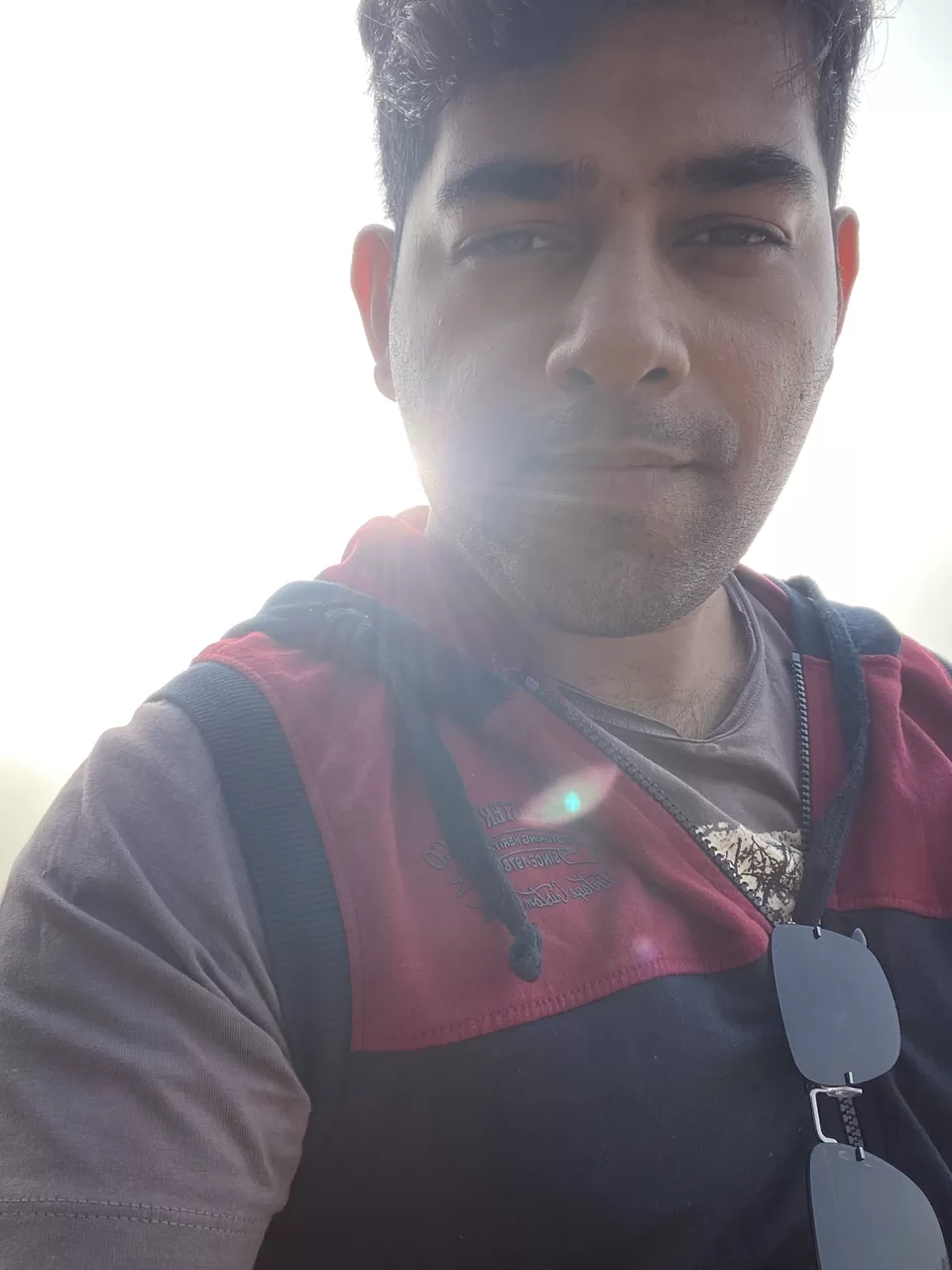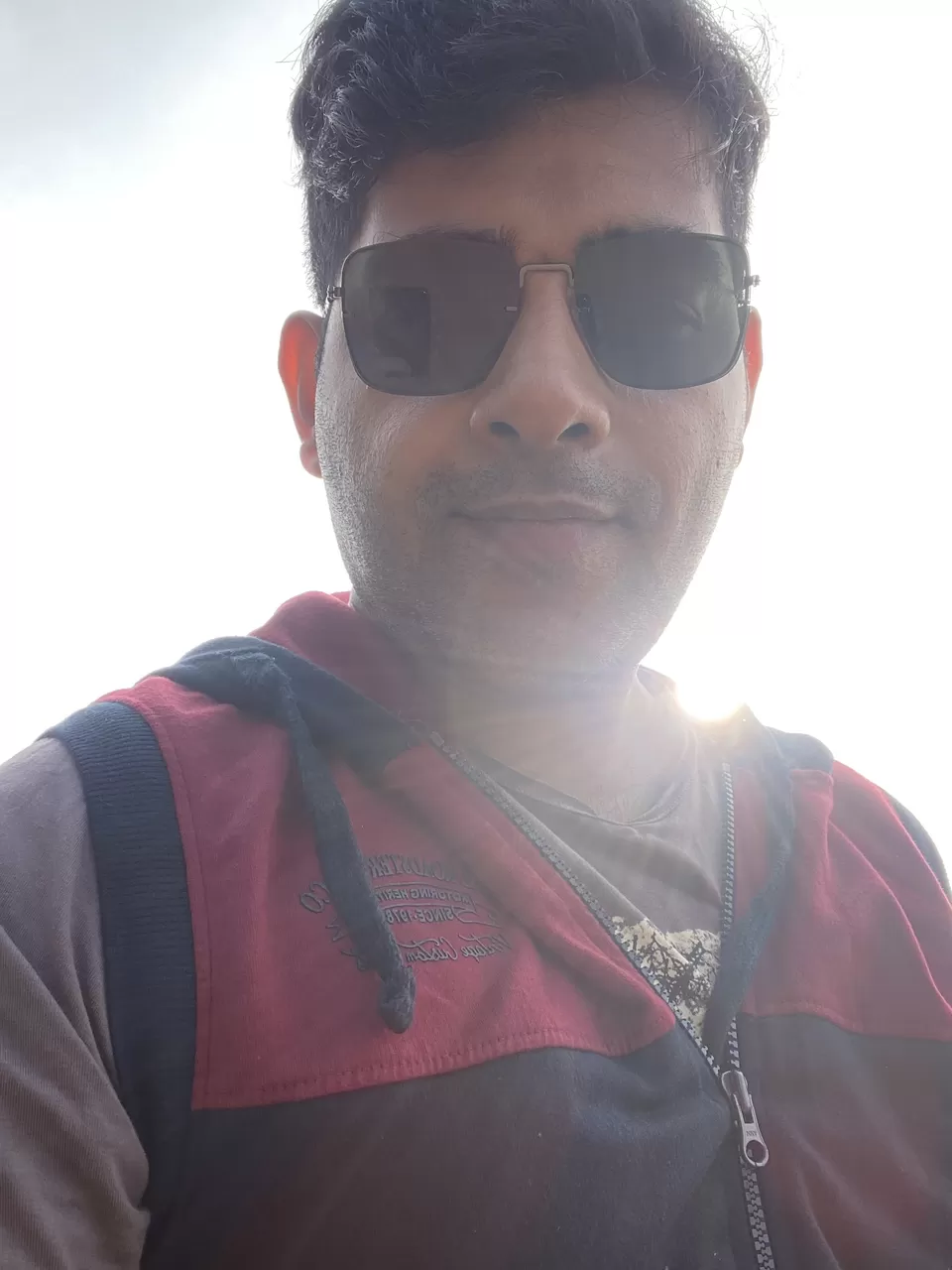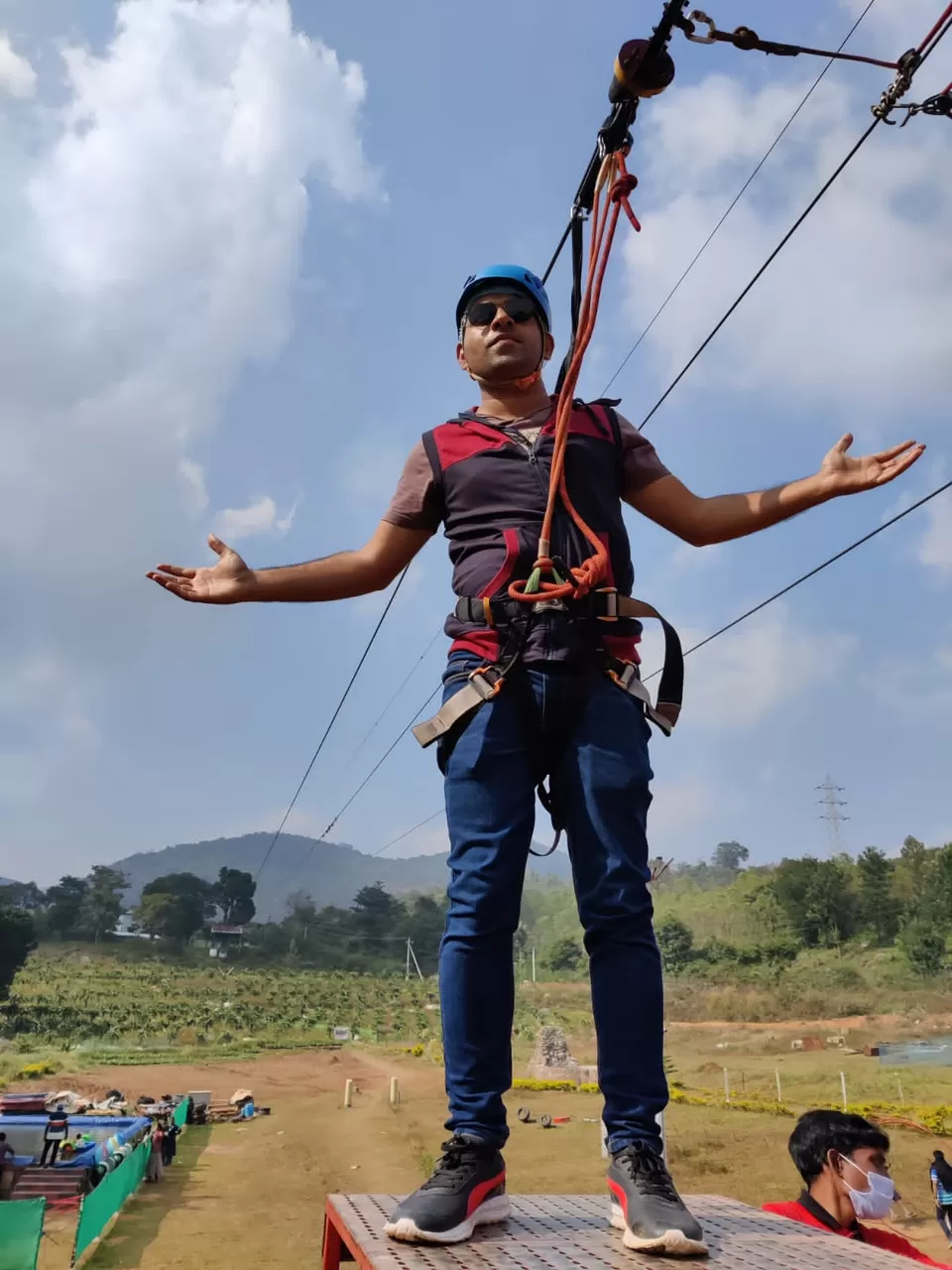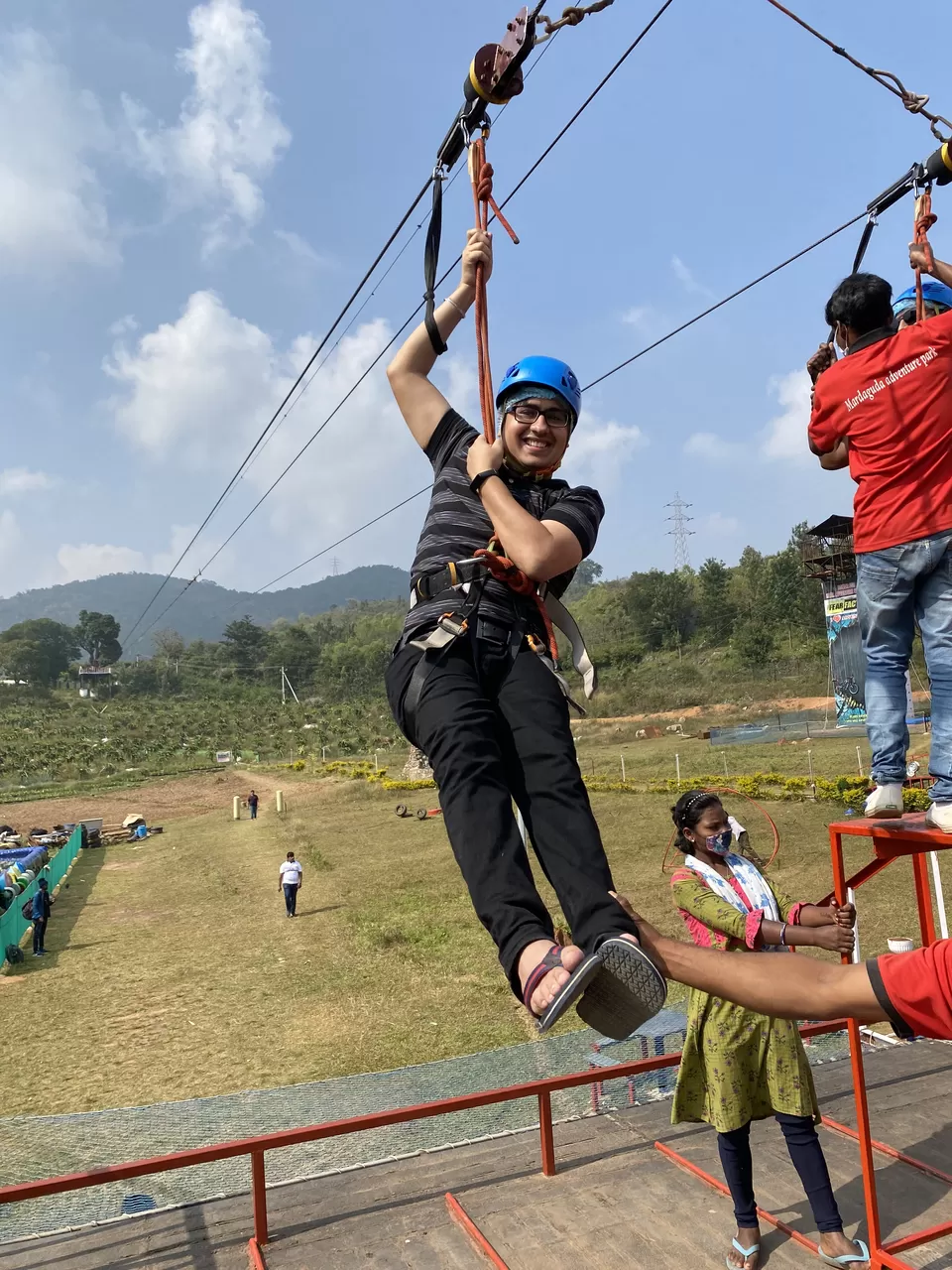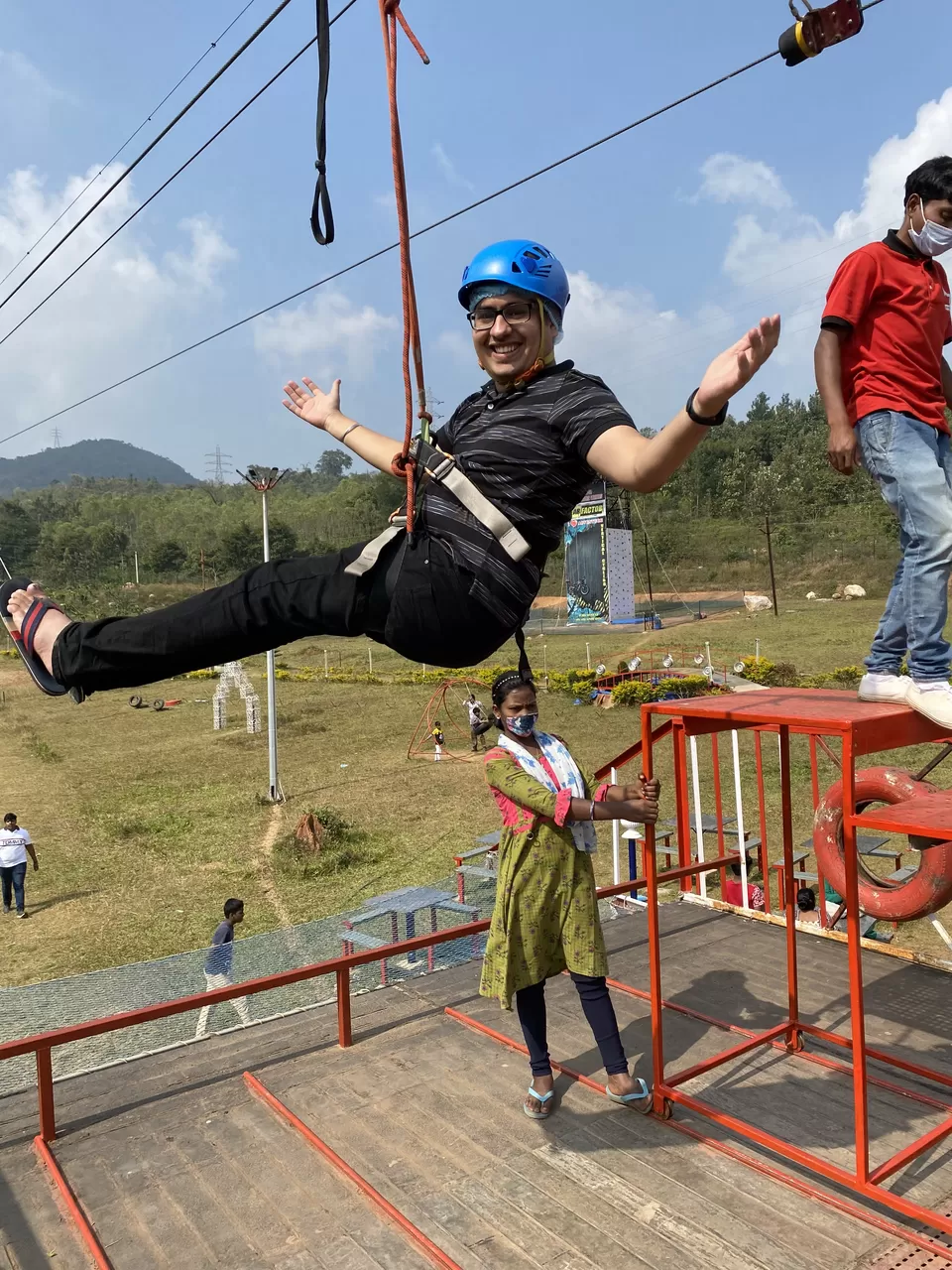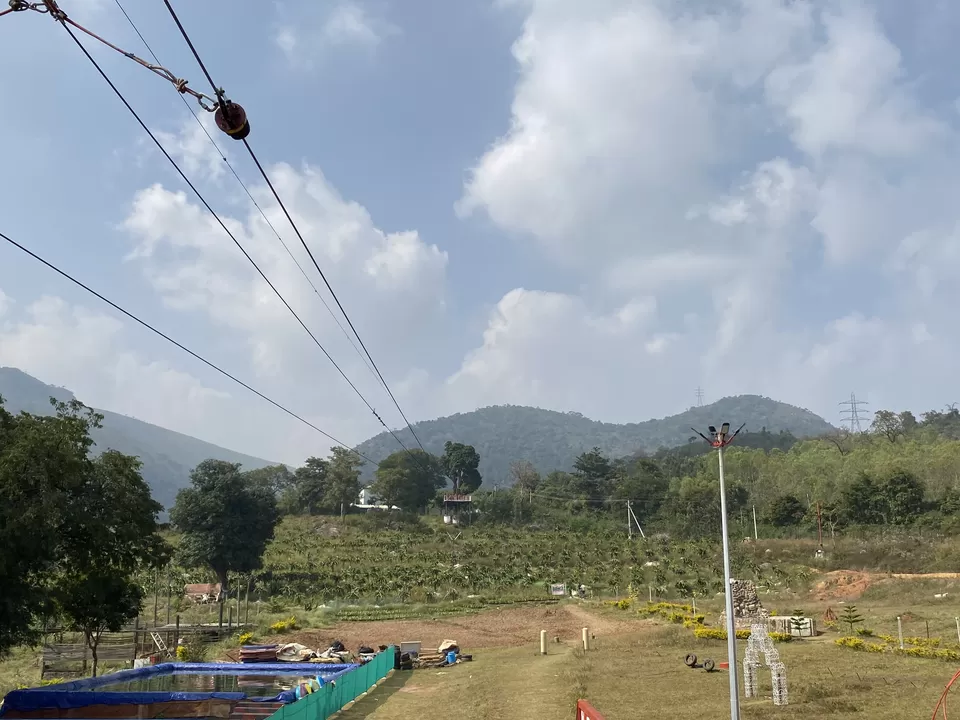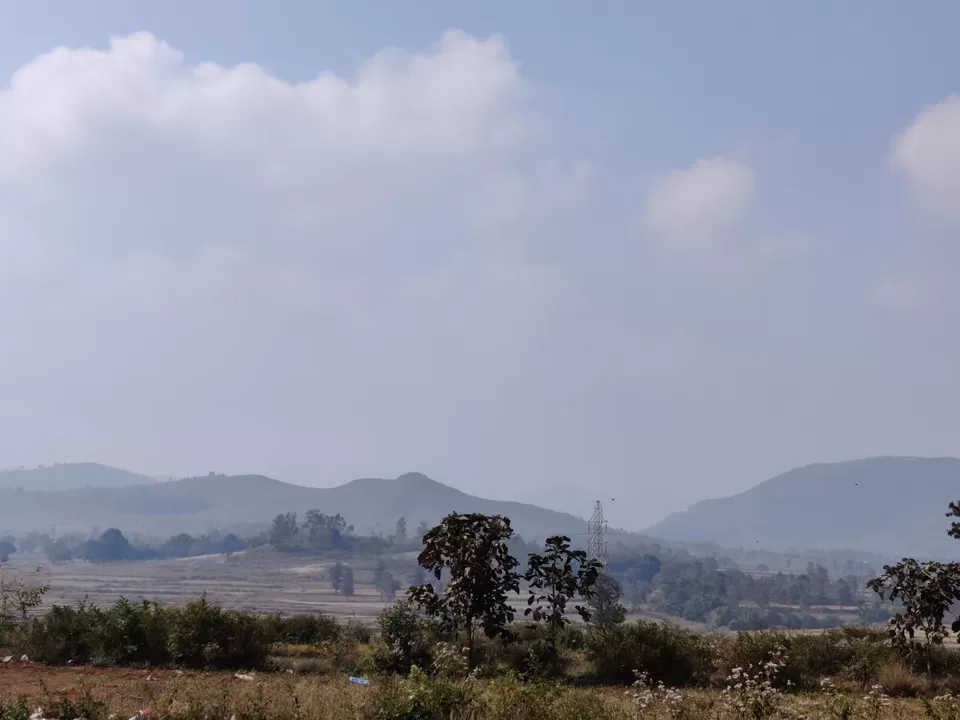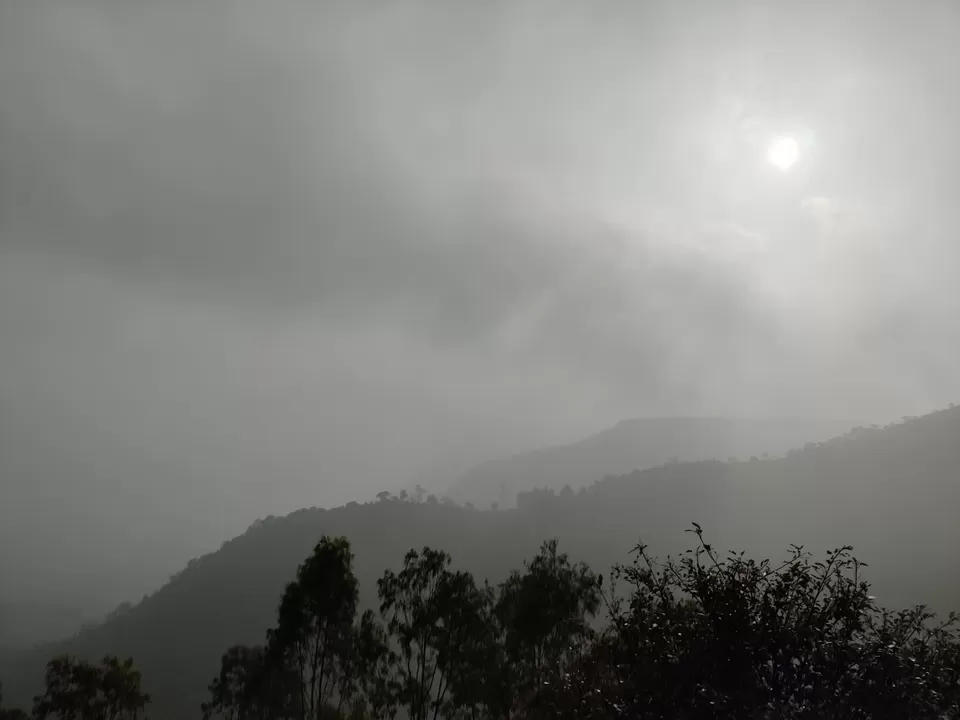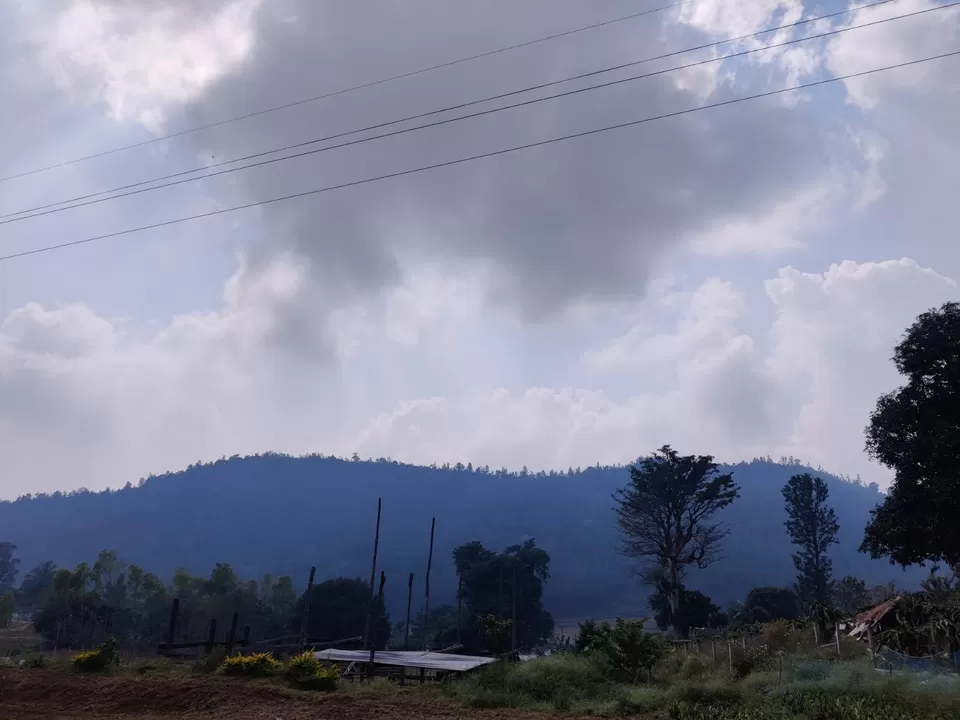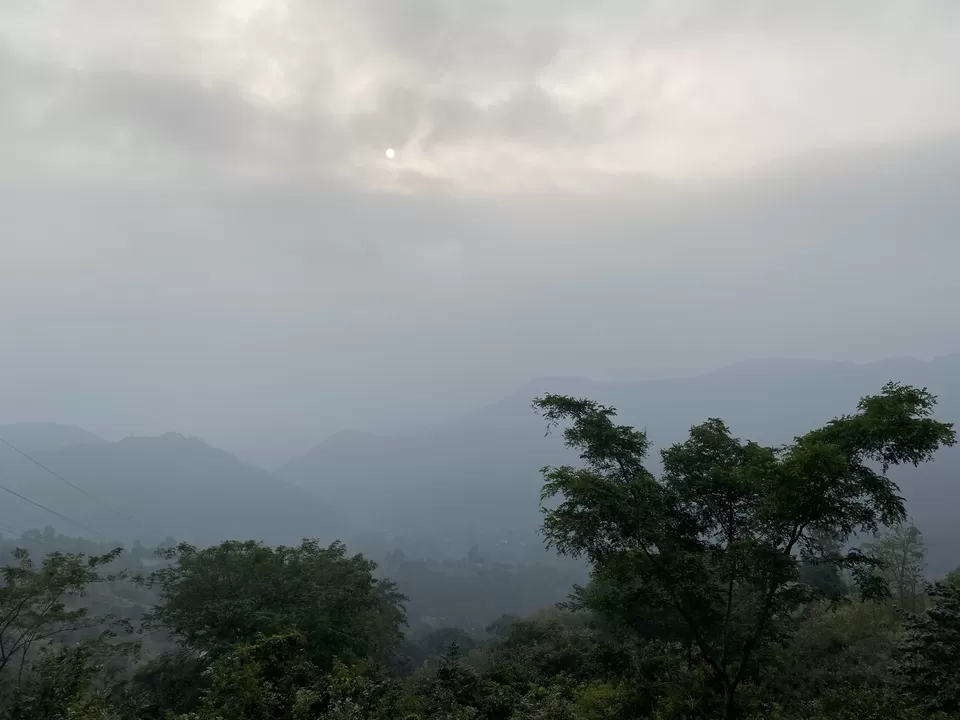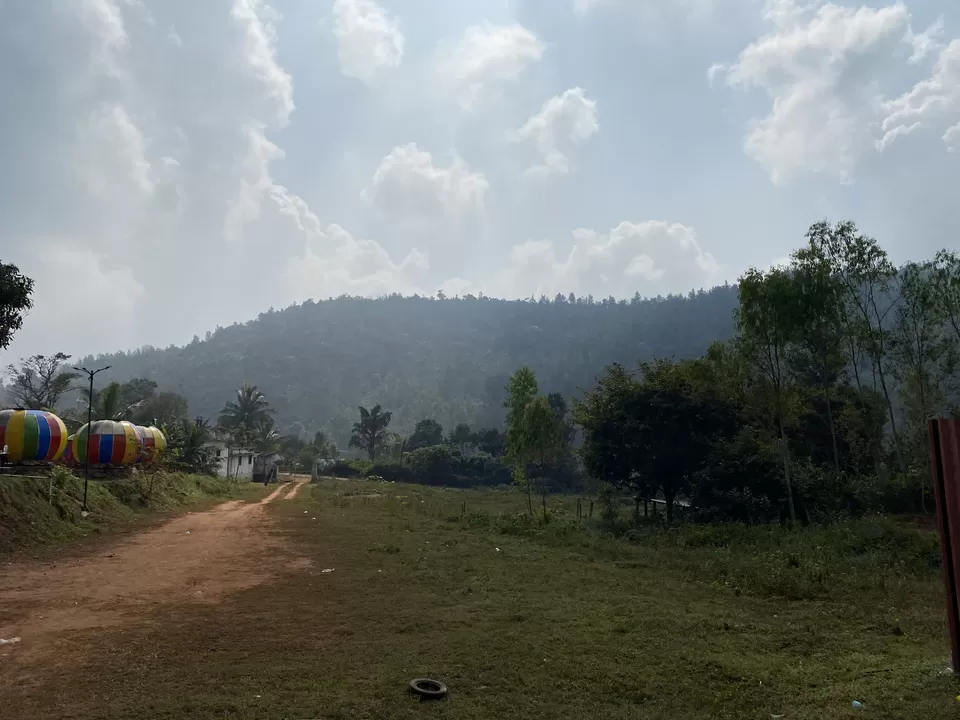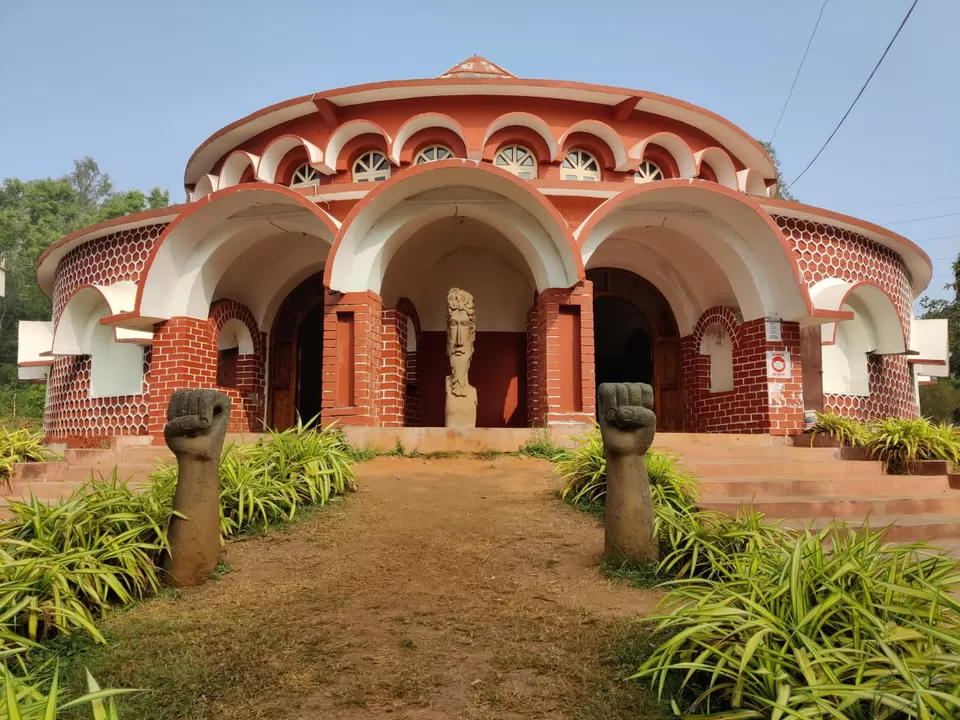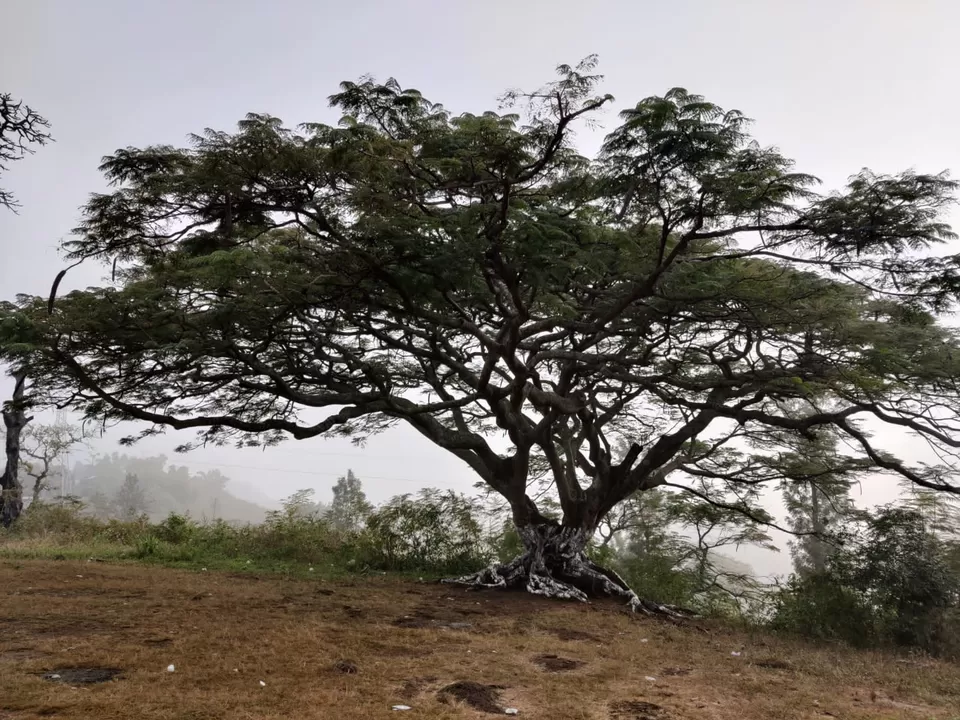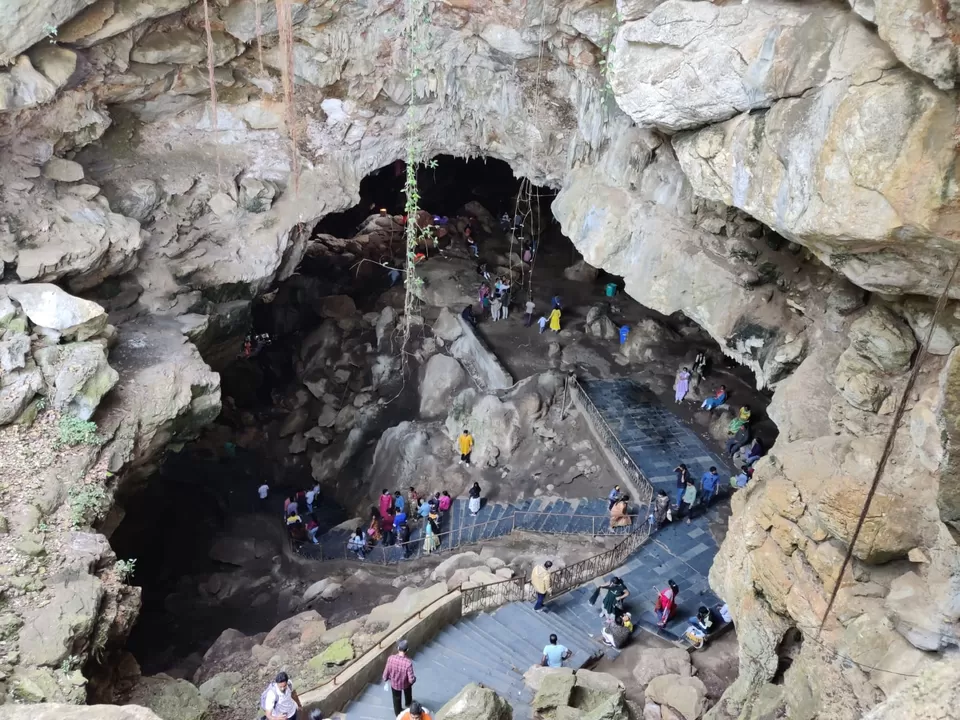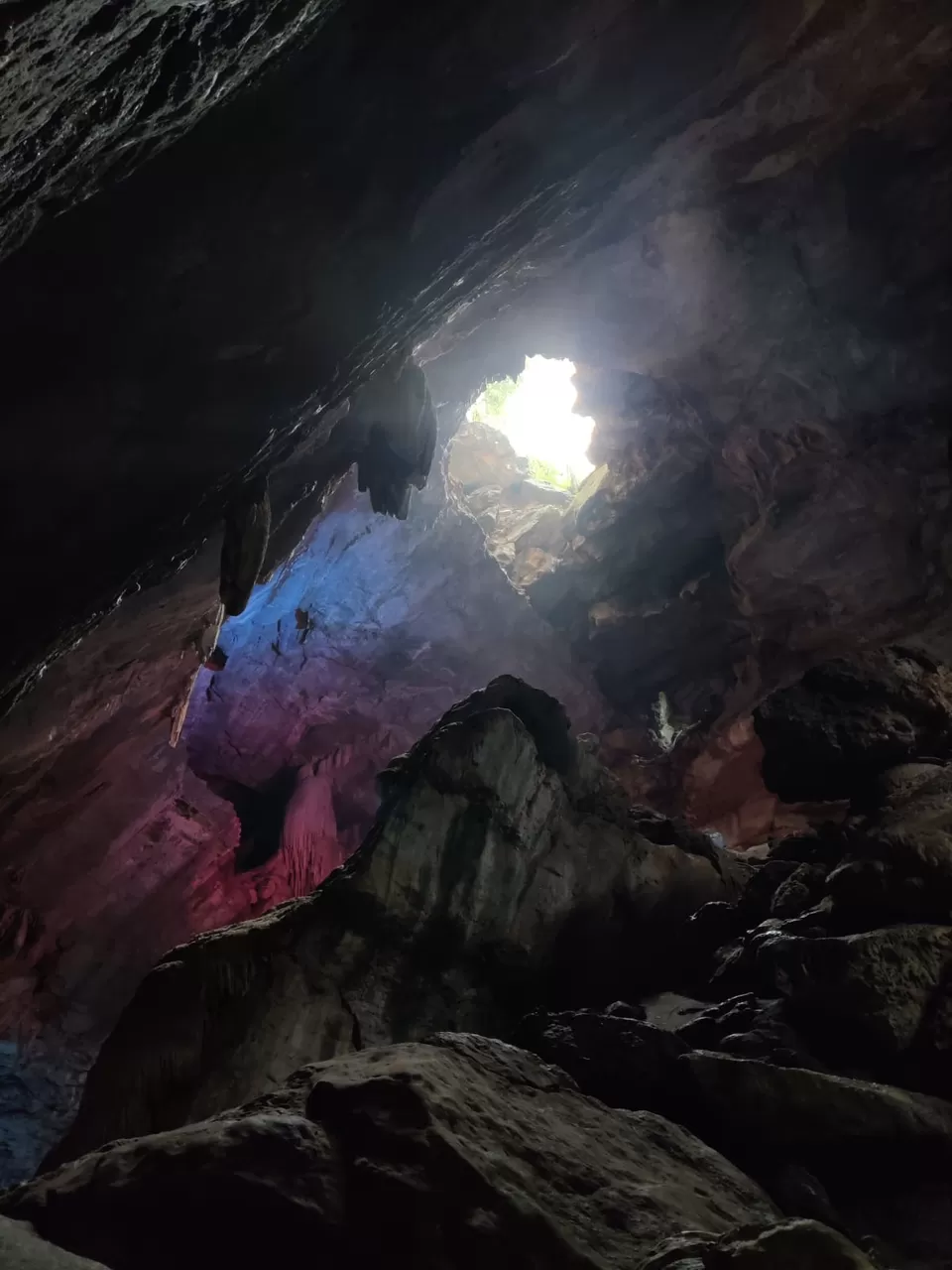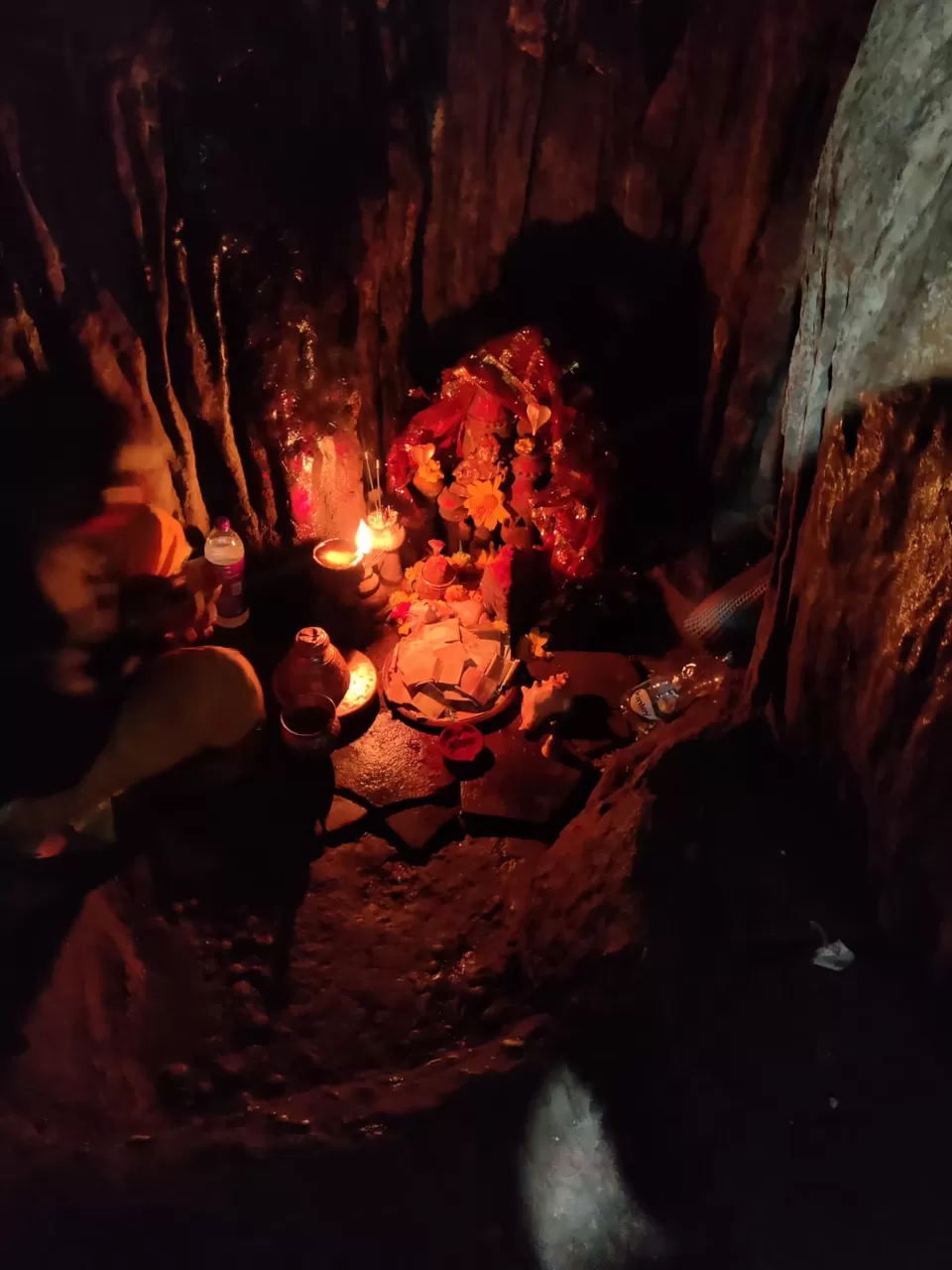 We had our train the same day at night, so we headed straight to the Vizag station from Borra Caves. It was short 3 day trip but a busy and quite engaging one. We tried to explore as many major places as we could ((missed out INS Submarine museum (did not want to visit only..:P), Katika water falls in Araku and some more), but we were quite satisfied and happy after 3 long days. Will definitely visit Vizag and nearby places again someday.
Some major pointers:
1. Do visit Sri Sai Ram Parlor & Maa Nethi Vindu for authentic South Indian food.
2. Try to take a scooty on hire to do a city tour
3. Try cycling on the beach road
4. Train journey to Araku, if you get tickets
5. Stay in Araku for more than a day, if you have time
6. Visit Lambasingi- Another hill station and famous for strawberry and pineapple plantations. Could not visit this due to time constraint.
Wish you all a happy and safe journey:):)
Follow me on instagram for more travel tales:
username- ekyatrikikahani
https://instagram.com/ekyatrikikahani?igshid=YmMyMTA2M2Y=

#vizag#andhrapradesh#arakuvalley#kailashgiri#mardagudaadventurepark#rushikondabeach#ramakrishnabeach#yaradabeach#travel#hike#mountains#beaches