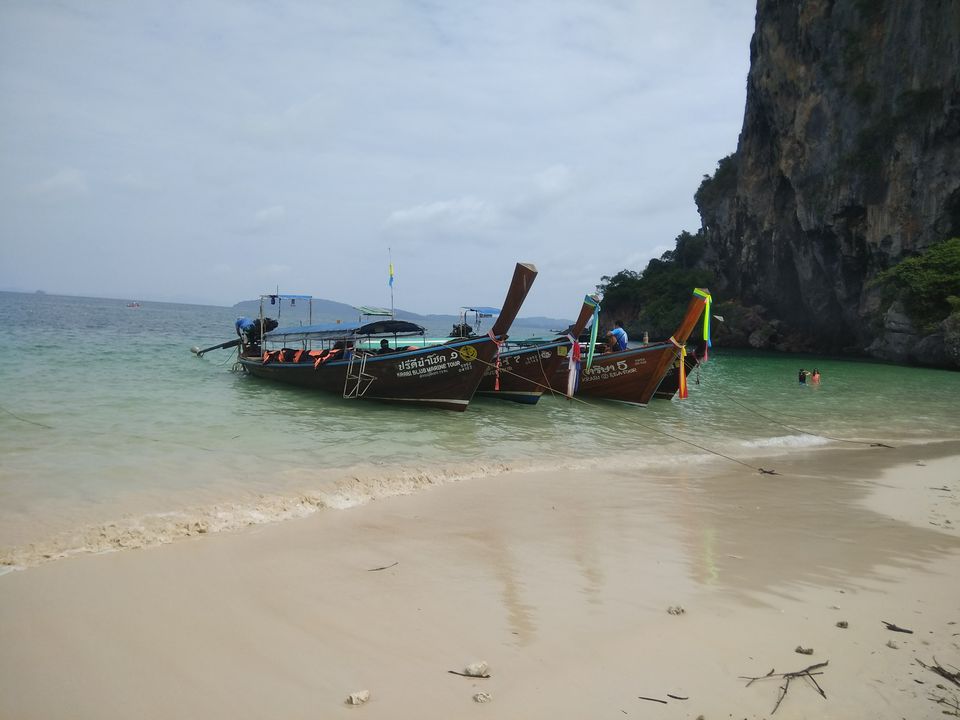 "The traveler sees what he sees. The tourist sees what he has come to see."- G.K. Chesterton
To explore the beauty of nature, me along with my six friends visited Krabi,Thailand in the month of July,2017. This was my first ever international trip. Krabi is a beautiful province in Southern Thailand with over almost 200 islands off its 150 km long coast line. Many of them featuring fantastic white-sand beaches and turquoise water,a jungle-covered interior, towering limestone cliffs, caves, a beautiful sunny weather which are breath taking. Krabi is a great selection of natural assets that offer its visitors a wide array of leisure activities for all the backpackers. Island-hopping, Snorkeling, Rock climbing, sea kayaking, jungle trekking, scuba diving are among the most popular adventures that can be enjoyed while on holiday in Krabi.
The journey started............
We came to Chatuchak Market boarding an auto at the price of 250 baht from Wat Arun. Chatuchak Market is where you need to spend almost the entire day just to explore the full market. There were ample of shops starting from garments, handmade accessories, mouth watering food, electronic goods and what not! The variety of food present in the market was surely made you confused what to grab and what to leave. Duck meat, pork dumplings, fish balls, fruit shakes, coconut ice creams are some of the items on which we jumped into to fill our stomach. After spending almost three hours, it's time to catch the flight of our next destination, KRABI!!!
DAY 1 :
We stayed for 4 days in Krabi and lay off time during flight schedule was spent in the heart of Bangkok. As soon as we got down from the flight, all the way from India, felt like there are so many backpackers are eagerly waiting to explore southern Asia like us. As we were already done with our Visa procedure from India itself, therefore it was a big sigh of relief for us!☺
Soon after we rented a van for the all day hopping the best places in Bangkok. But as soon as we got into the van and the mediator asked for the half money of the tour, a note of 1000 baht has been given to him. But a scam was waiting for us! He changed the note with a note of 100 baht with proper excellence placing all of us in a dilemma. Nonetheless the trip began and first the places we visited
Wat Arun Wat Pho Floating market Weekend Chatuchak Market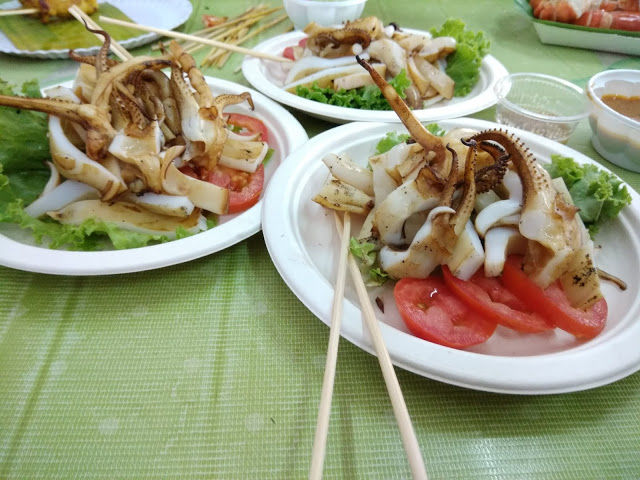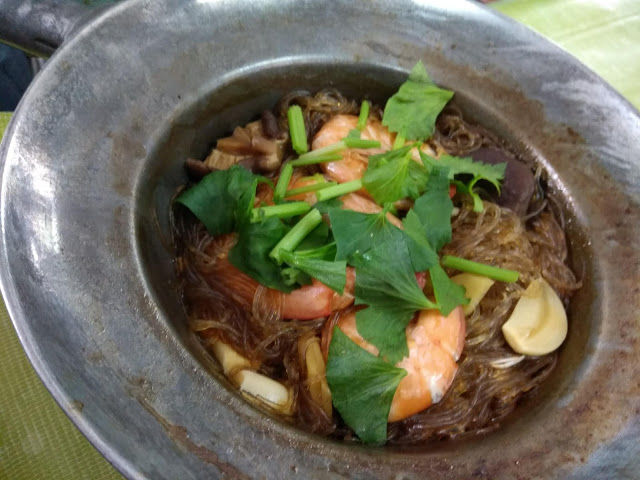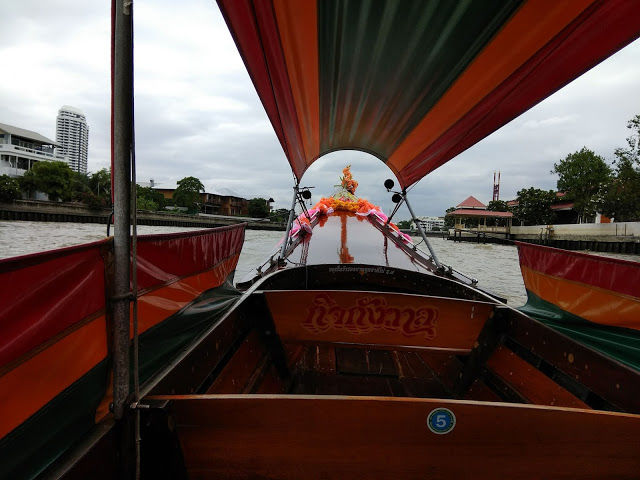 DAY 2:
As soon as we reached in Krabi, we headed towards our hostel, Moment Hostel. I would recommend everyone to visit there which is one of the best ones for your valuable stay. If you are a solo budget traveler, Moment Hostel is the one for you! The Hosts are super awesome.
We spent our evening on the beach of Ao Nang which was a pure bliss. The sound of waves healed our soul and were excited for the rest of the trip. There are so many food outlets spreading here and there, so you can opt out any of these to complete your sea-food special dinner. :)
DAY 3 :
The very next day we started for Phi-Phi island trip on speed boat in the early morning. The trip has been scheduled at the Krabi Airport itself as there you will be getting so many shops who offer a good deal for all the tourist places you long for! It cost around 1100 baht including food(buffet),fruits, speed boat ride.
The Koh Phi-Phi consists of two islands. One is Koh Phi-Phi Don and another is Koh Phi-Phi Leh. We visited the Koh Phi-Phi Leh. The Phi-Phi Leh has magnificent beaches which will give your eyes experiencing the heaven! The beaches were so clean and gorgeous; the water was turquoise in color. You will get to see the Monkey island too where so many monkeys are waiting for you.Phi-Phi is famous for it's Maya bay where "The Beach" was filmed. Though in the peak season, the beach is therefore extremely overrun by tourists and despite the beautiful scenery not a paradise anymore :(
The main attraction of the tour was Snorkeling. The boat stopped near a place where you are allowed to do Snorkeling with the beautiful fishes around you. The experience was truly magical.
In the evening we hopped Krabi Town market which was a completely MUST visit. There you will get a huge number handmade accessories, clothing, some exciting souvenir shops. Coming to the food outlet, that is a pure bliss for non-vegetarian and sea-food lovers. And all the things you will get in very less price! Enjoy :)
DAY 4:
This is a popular day trip from Ao Nang by Long tail boat to the group of islands closest to the coast. For this day, we booked our tour package from our hostel itself which included limited lunch, fruits and water, cost is around 700 baht per person.
The Four islands are Koh Poda, Koh Gai (Chicken), Koh Tub & Koh Mor; and the tour also stops for the beautiful Phra nang Cave at Railay beach. This beach is considered to be one of the most beautiful strips of sand in the world. There you can make yourself busy in Rock climbing also which is immensely popular among the tourists over there.
Koh Poda is very famous for its white sand and crystal clear water. There is a huge rock in front of the beach which you might have already seen in many poster cards, screensaver and on the tourist sites.
All the islands are so very unique by its own. From the boat only you will get to see the Chicken island; and but the boat will take you to Koh Tub and Koh Mor where you can experience the Snorkeling too.
In the evening, you can just sit back and relax on the Ao Nang beach enjoying some good food and music at the pubs near by or just simply roaming around the local shops at Ao Nang market.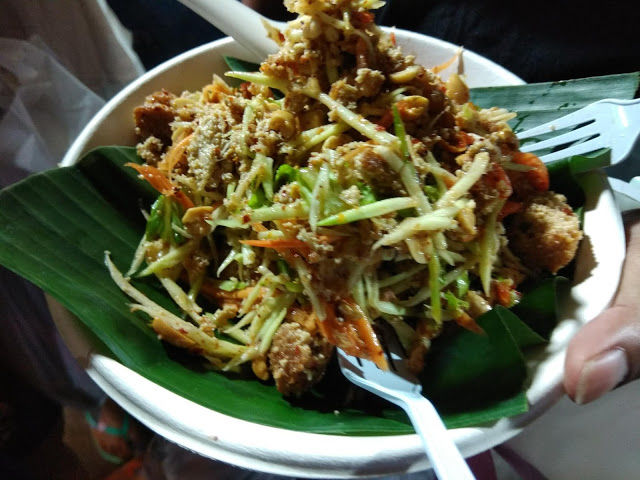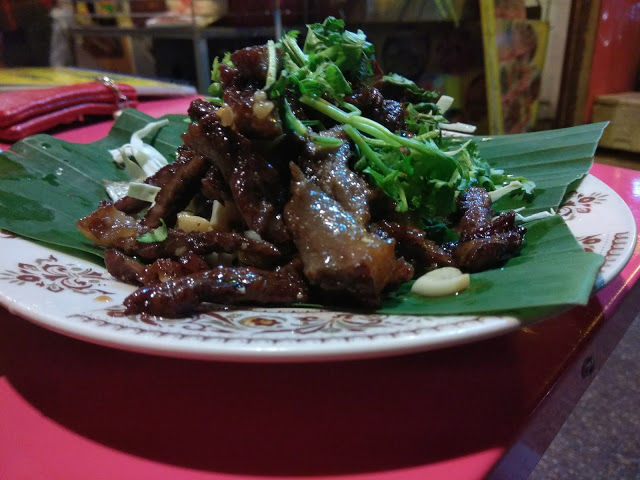 DAY 5
Here we have come to the last day of our beautiful trip. The weather condition was not at all in the beginning of the day which let our mood a bit gloomy but very soon it got normal and we started with our destination. The last day ended with a kayaking trip to the Ao Thalane. We had a great experience over there with the proper pick up and drop facility which cost around 800 baht. Coffee, fruits were given to everyone; there was a huge group having almost 15 canoes with 2 people in each. the guide was very informative and two guides were always there while kayaking to make sure that everyone is safe. The stop was at Hong Kong island to roam and capture some beautiful moments with crabs, star fish! The trip ended with the beach side BBQ dinner for which we paid extra bucks. All over it was a very nice and memorable experience.
P.S- I just want to mention here to all my Indian food lovers, there are plenty of Indian restaurants in Krabi where you can let your taste buds enjoy the Indian food.
The very next morning we left the hostel and headed towards the Airport as soon as we were done with our last minute shopping and tasted some sumptuous food which promised you to come back to this magical place AGAIN!!
BYE BYE Krabi !! :)
Among these places, the must-go-places are for sure Floating and Chatuchak Market. One should not miss the mouth watering dishes on the boat in Floating Market. There are plenty of options and the prices are less too!