Krabi is a quaint little beautiful town nestled in the south of Thailand with wonderful beaches, towering cliffs and a haven for respite and adventure seekers alike. Away from the mainstream party towns like Phuket and Pattaya, life in Krabi is laidback and charming in it's own way.
Here is a list of activities to make keep your adrenaline pumping!
1. Scuba diving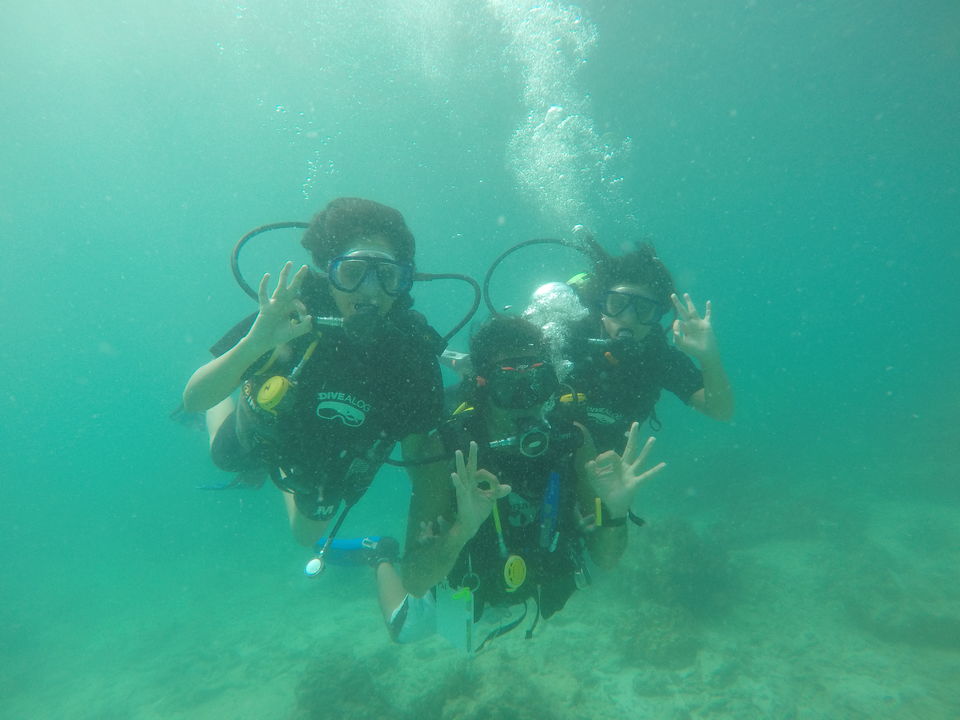 If you find yourself in the west of Thailand and looking out for scuba diving opportunities, Krabi is the right one for you. The surrounding looming cliffs, crystal emerald blue waters, the bountiful and vivid marine life makes it a great preference for scuba diving. Also, a great place for snorkelling too. Phi Phi island, on the other hand has murkier waters when I went diving. Albeit, if taking scuba diving course is on your itinerary, Koh Tao would be a fitting place for it.
2. Bioluminiscence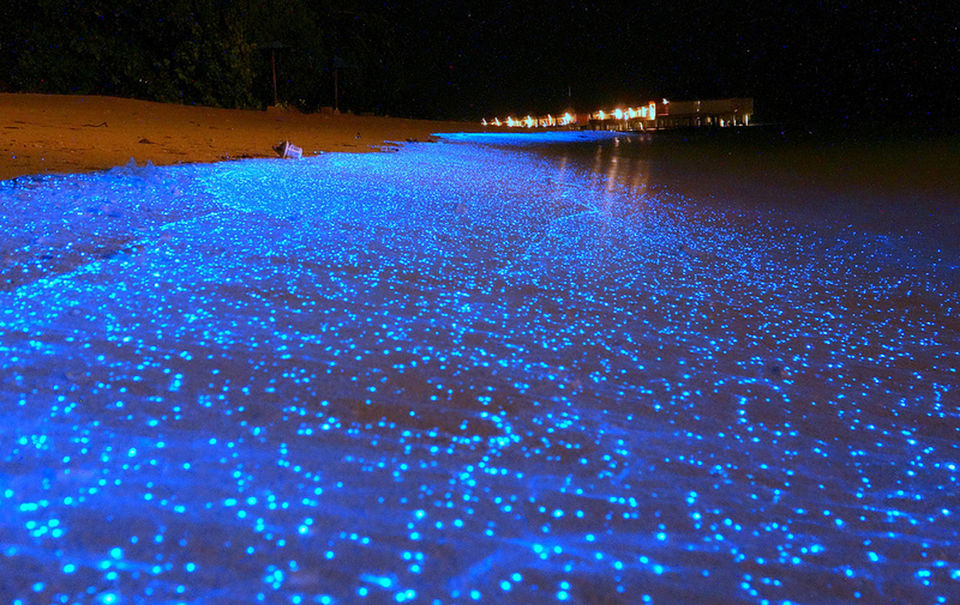 The shimmering phytoplanktons on the beach water forges a magical setup. To witness this phenomenal brilliance, Railay beach(the most popular beach in Krabi) and Ton Sai would be ideal. The best way to watch the scintillating phytoplanktons would be to take the 7 island tour which includes bioluminiscence in the night. Other option would be to take a private boat, which might cost you more. The sunset here in Railay beach is incredible as well. Although, there are not much accomodation options in Railay beach, Ao Nang beach has plenty of choices for accommodations and it's a good 10 minute long tail boat ride away.
3. Rock climbing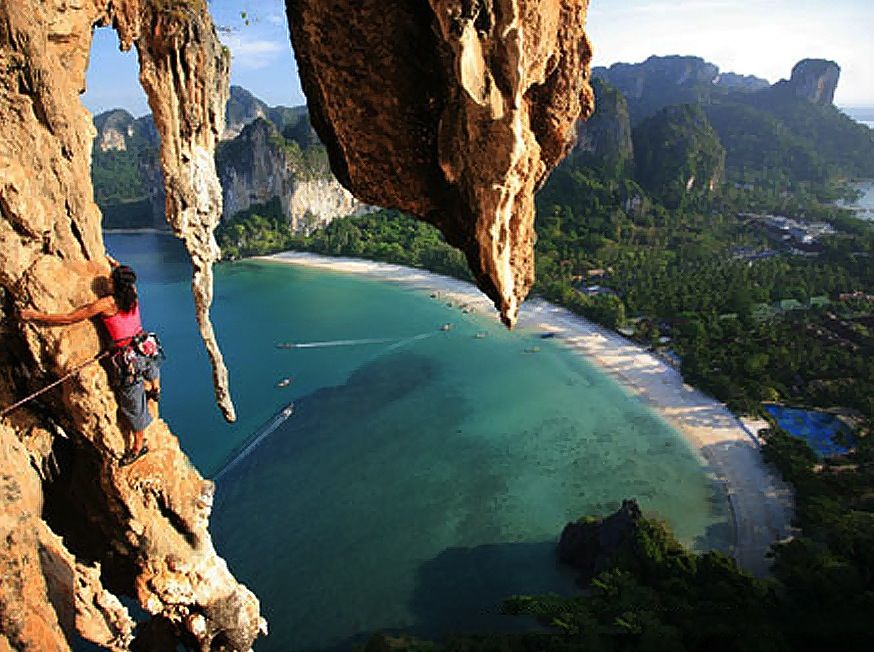 Krabi is a pitstop for adventure enthusiasts, both land and water alike. The mighty cliffs just popping out of nowhere in the calm boundless beaches is characteristic of Krabi . Climbing gears are available for rent for pro climbers, and there are rock climbing sessions for novice climbers too.
4. Cliff jumping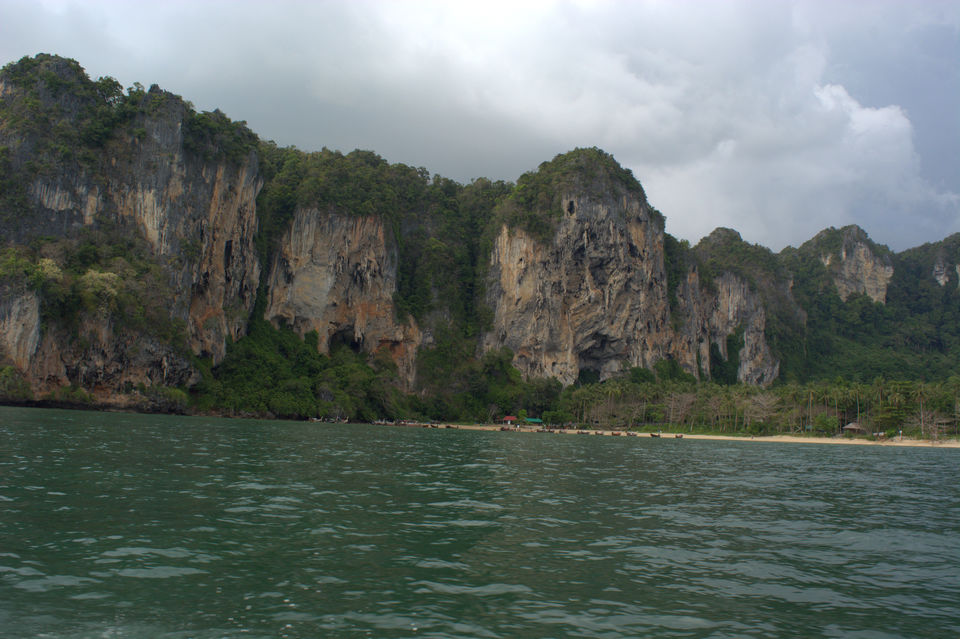 The advantage of having tall cliffs is that you can jump off it when you are feeling adventurous. The experience is exhilarating and must do. 7 island tour offers a bunch of activities including snorkelling, cliff jumping, swimming and it's totally worth it.
5. Kayaking in Ao Thalane or Bon Bon Thor Caves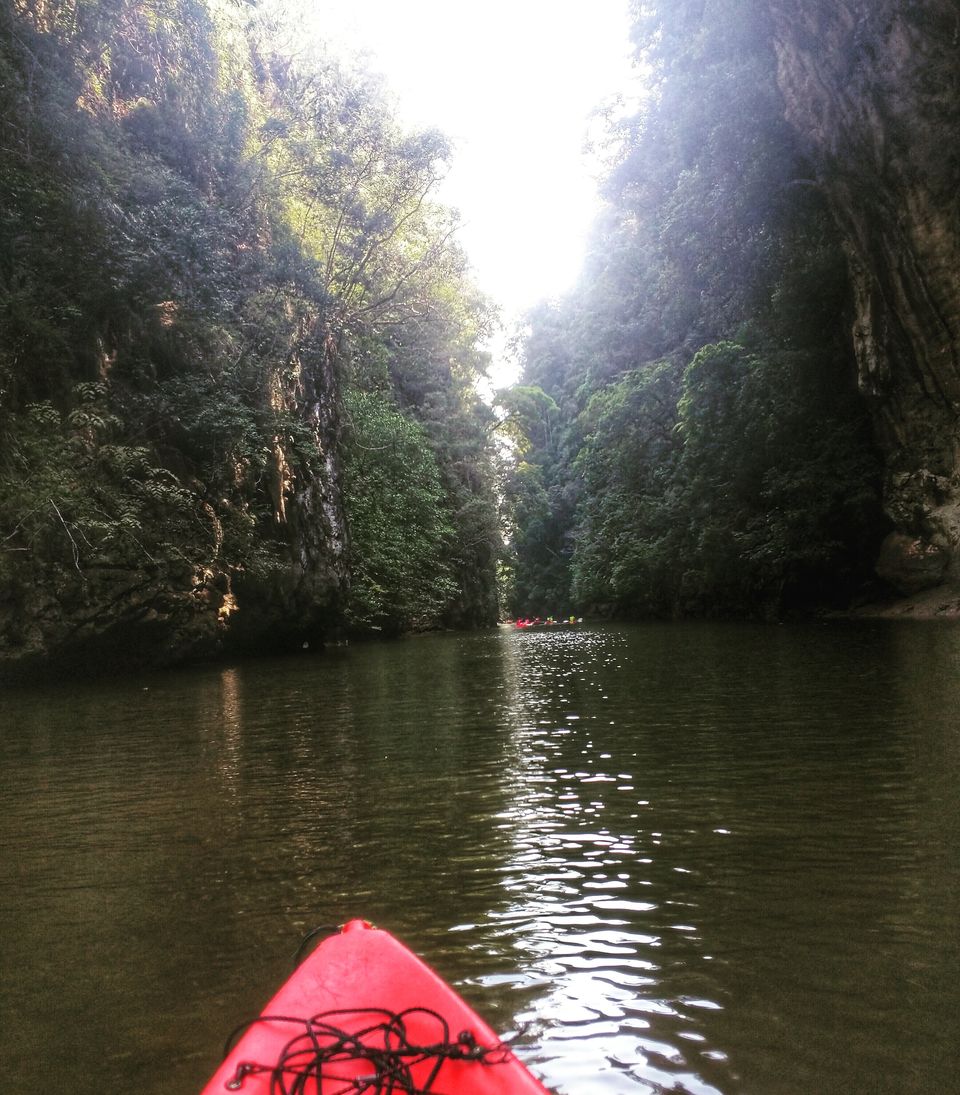 Kayaking is my new found favourite sport. Ao Thalane offers kayaking through the mangrove forests with shallow depth of water. Ban Bor Thor caves has kayaking through a cave with pre-historic paintings. Atleast, one of these is a must try.

6. Beach kayaking
The unpredictability of the sea water makes it an amusing for any sports. Beach kayaking is no exception. Kayaks could be rented out in Railay beach on an hourly basis for one or two people for minimal rates. It's also entirely different challenge from kayaking in still waters, so give it a shot when you are there.
7. Tab Kak Hang Nak Hill Nature Trail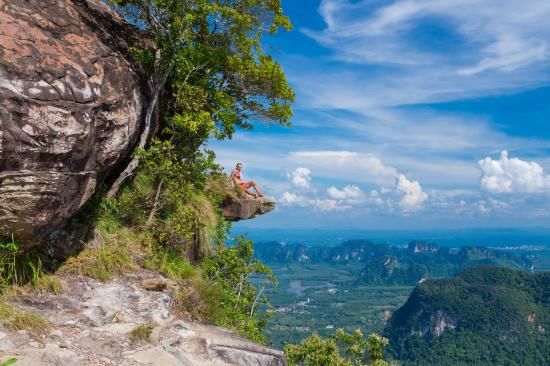 Krabi has something up it's sleeve for trekkers too. This trek, although not an easy one, passes through forests and offers mind-blowing vista of Krabi.
8. Hot springs and Emerald pool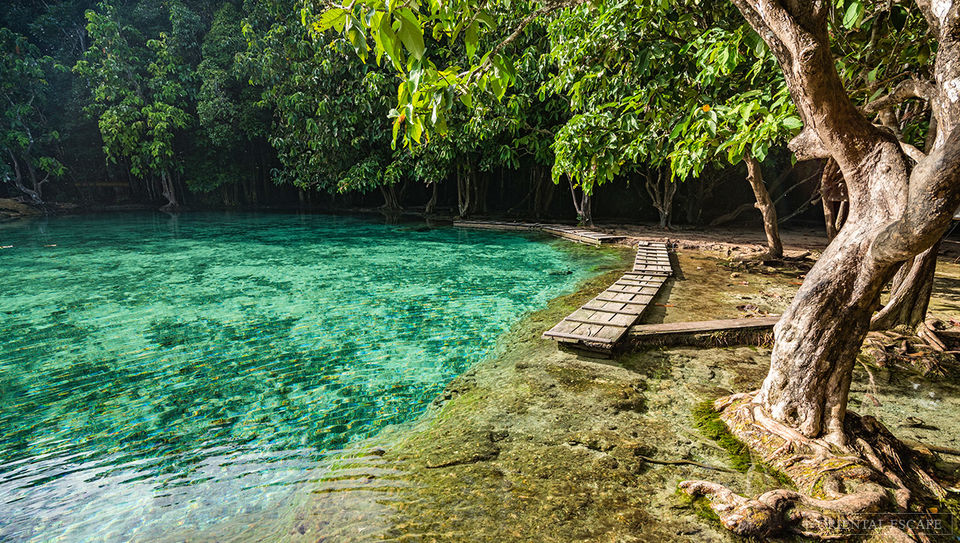 Nature's own hot-tub jacuzzis, the water here comes from thermal springs, originating deep underground in volcanic chambers.

Hot springs seems like an interesting option, but may not be an ideal one when it is scorching heat outdoors. If you are a water enthusiast, you might not want to miss out on swimming or floating carelessly in the pure spring water of the astonishingly-hued emerald pool lying in the vicinity.
All of the activities mentioned here can be booked through tour operators once you land in Krabi.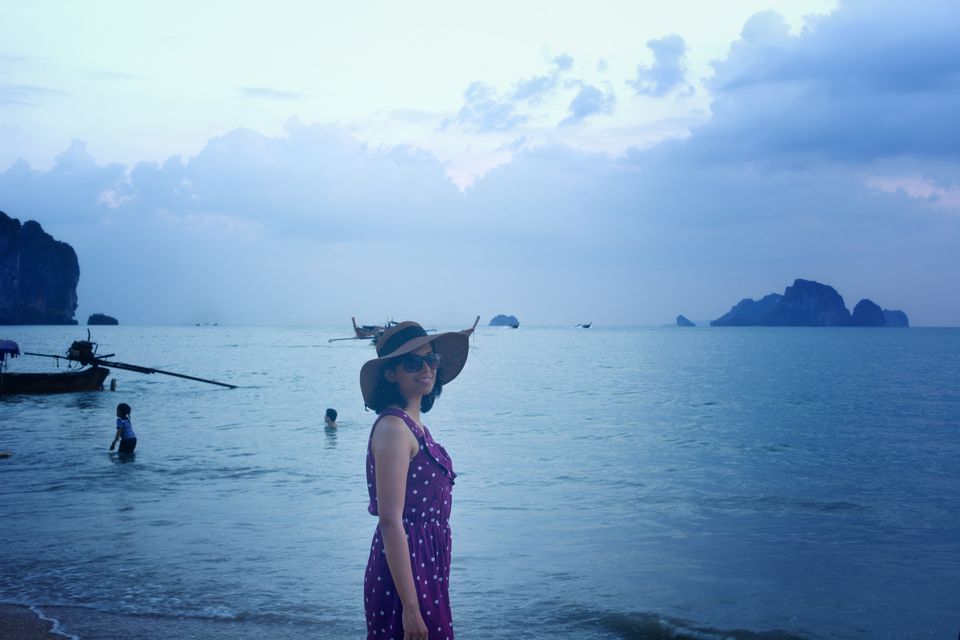 All in all, Krabi is a kick-ass location with an amazing landscape having lot to offer to all kind of visitors. So, when are going to tick these off your bucket list?
Want to find more about Krabi? Check it out here.