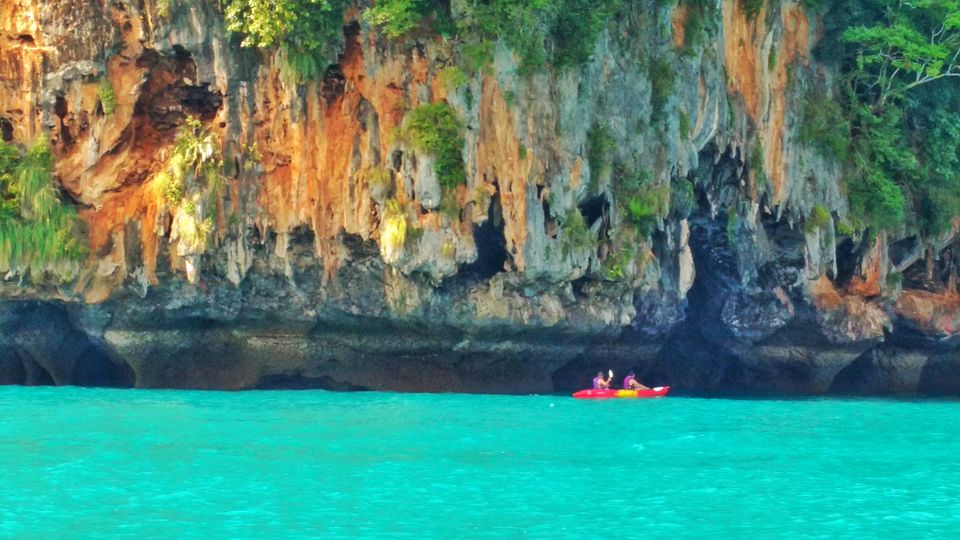 Are you an adventure seeker?
OR
Is adrenaline a pill you have for breakfast ?
If the answer is yes, then this adventure activity in Krabi, Thailand is totally made for you. I say this because you have to,
1) Row for more than 2 hours at a stretch – that's massive exercising for our arms, especially when the only form of exercise your arms are recently used to is, slouching by our laptop

2) Navigate in unknown waters – these waters could be choppy, calm or make really strange noises when they splash by the limestone formations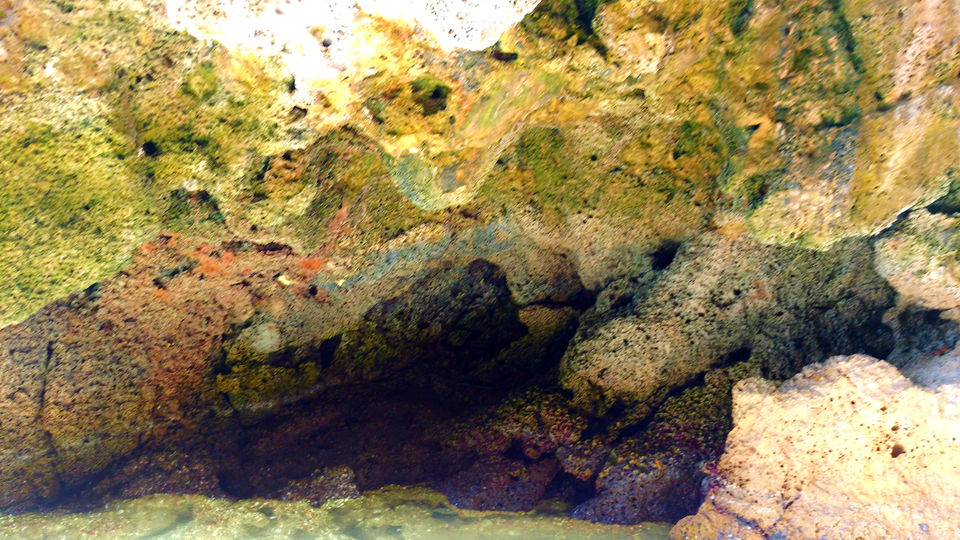 3) Coordinate with your partner in an adventure activity ? by far the most difficult because we all speak of teamwork, but when it comes to practising it; let's admit we all suck
Doesn't this all sound exciting? If yes, then hop on to Krabi for a Kayaking adventure.
About Krabi
If you are an island person then Krabi is the perfect stop over. It is located on the western coast of Thailand and enjoys the azure waters of the Andaman ocean. It is a centre point from where you can head to Phuket, Koh Lanta, Ko Samui, Ko Pha Ngan, Phi Phi etc. But Krabi is more than just islands and it has abundant options for adventure seekers to choose from. One of them is Kayaking
Kayaking in Krabi :
While the alliteration sounds nice, Kayaking is an adventure sport I would recommend each one of you to try.
Most of us are prone to doing the touristy things in Krabi, but this one is different and challenging at the same time. You can pick from multiple options. The guided tours on offer take you to three main areas: Ao Thalane (mangrove and canyons) at the southern tip of Phang Nga Bay; Bor Thor (ancient limestone caves); and Koh Hong (an island with a 'hidden' lagoon at its centre). There are also some new sites which have been explored closer to Ao Nang in Krabi which are – Nai Sai Village and Sai Thai Village. However, these only include mangrove tours.
We went to the first one, but I would certainly recommend you to do your research and then evaluate which one to go to. We made a rookie mistake ( also because, we were too hasty to begin our pub crawl) and went with the cheapest half day tour could find. We eventually missed the Bor Thor caves which I really wanted to go to.
Types of Kayaking:
1)Kayak in the sea 2)Kayak in the mangrove 3)Kayak in the caves 4)Take a day trip or a half day one. It totally depends on what you want to see and what much time you have to spend.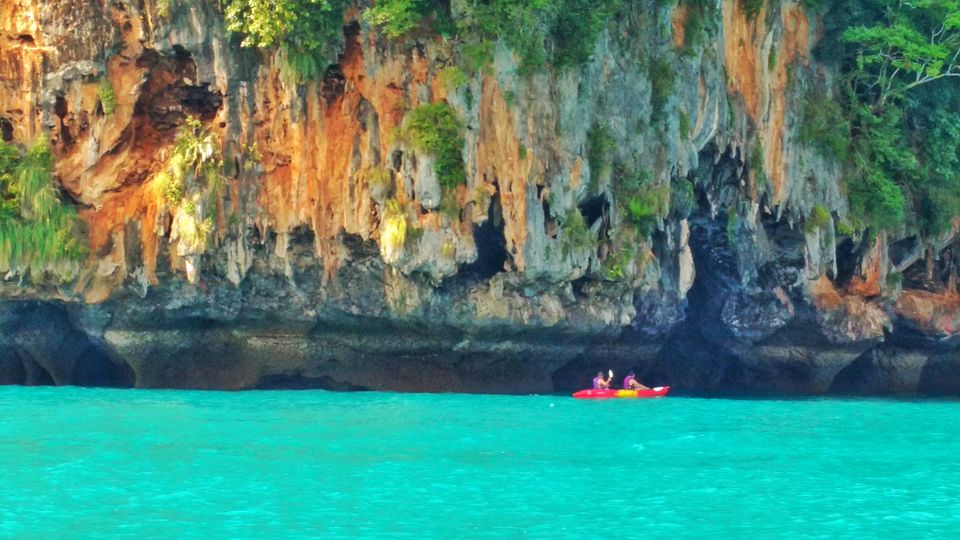 Getting Ready:
The tour operator will pick you up from the hotel at around 7 am and take you to the Kayaking destination. Always remember to keep it light. I carried a small sling bag which had money and my phone. I always kept my passport at the hotel since it was way safer than carrying it around and losing it.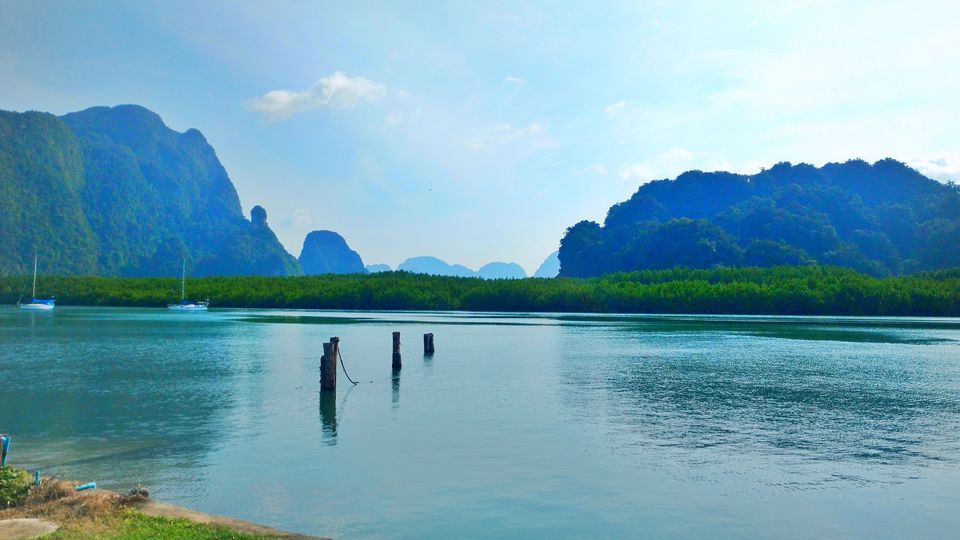 The Gear:
The tour operator will provide you with kayaks and boats for your adventure. They will also give you a waterproof bag to keep your belongings inside. You can take a waterproof cover for your phone which slings around your neck, to take pictures while you kayak. Otherwise removing it every now and then while kayaking is quite a hassle. With slippery hands like mine, I am sure it will slip into the water. Wear a nice pair of shades to protect your eyes from the sun.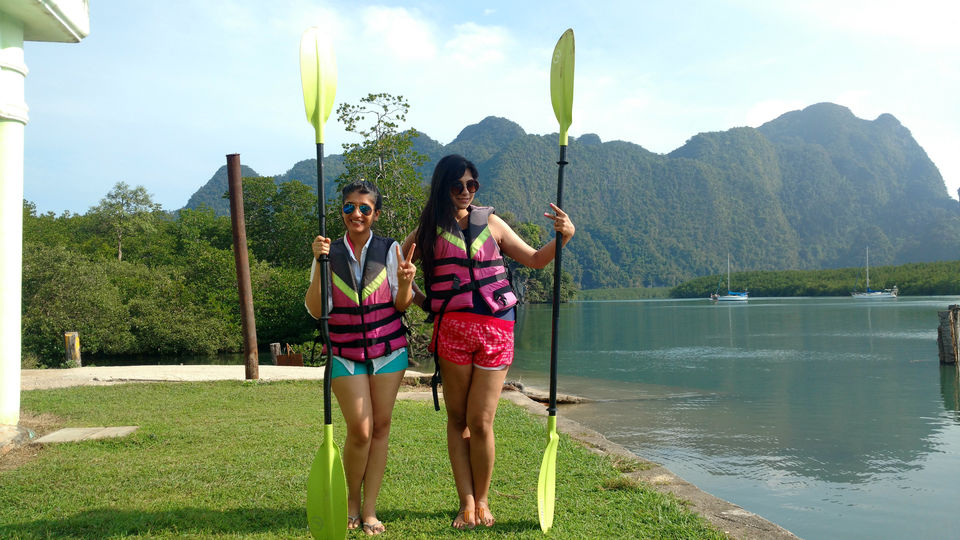 The Kayaking Journey:
Rules are simple,
To Turn right, paddle left
To Turn left, paddle right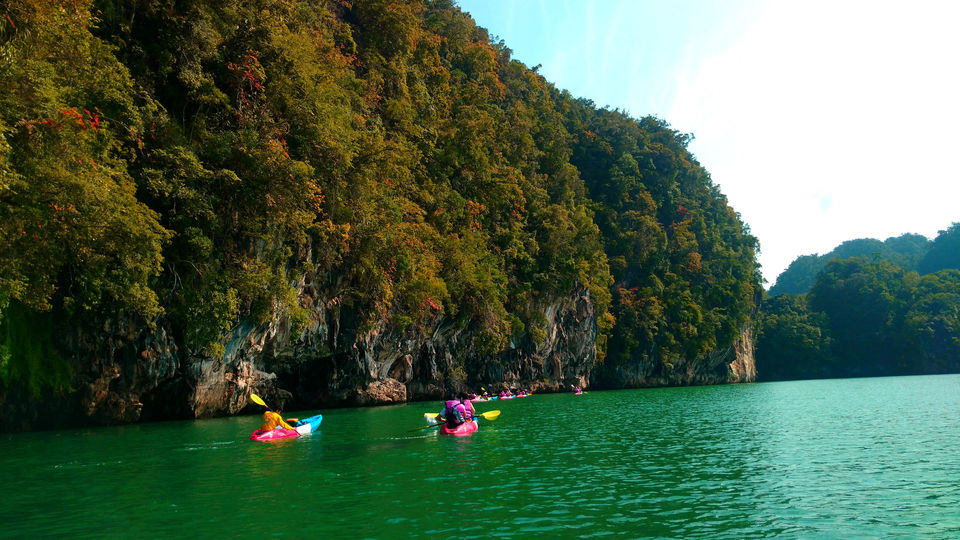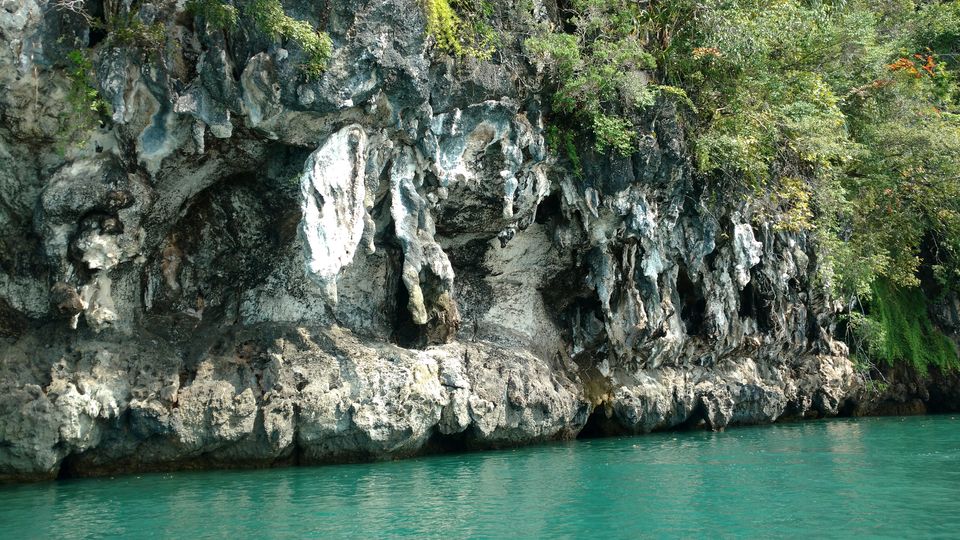 First, you go like " this is easy no big deal" but 2 hours into it, and your arms are having the biggest workout they ever had. All your classical conditioning has been reversed and most of the time you keep going in the wrong direction. There were so many times we bumped into the rocks, it just became commonplace after a point.
Discovering a beach: After going through some difficult times, we discovered a beach and waited to rest it out there. We saw beautiful limestone formations, felt soft sand on the feet and saw dramatic greenery.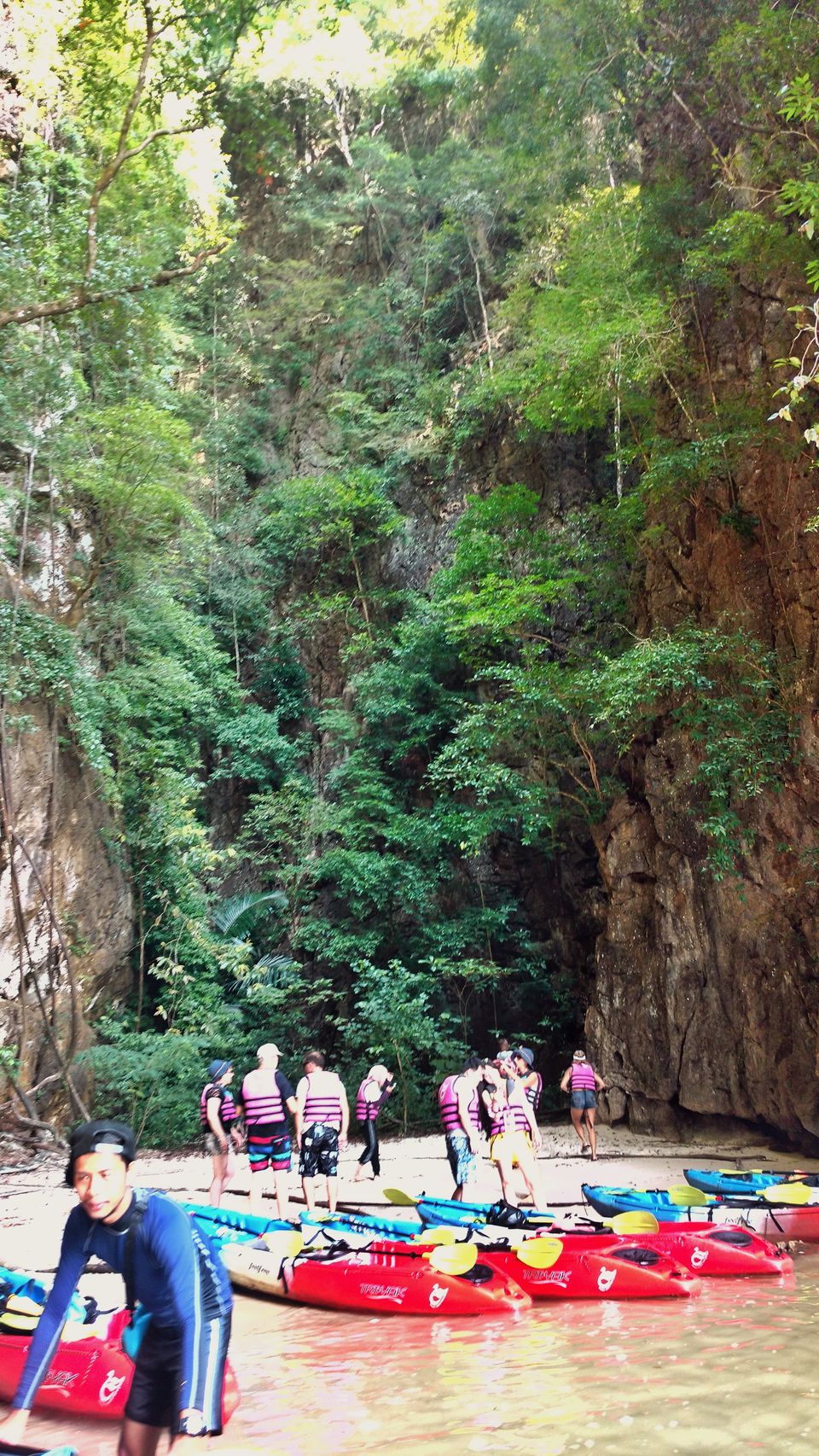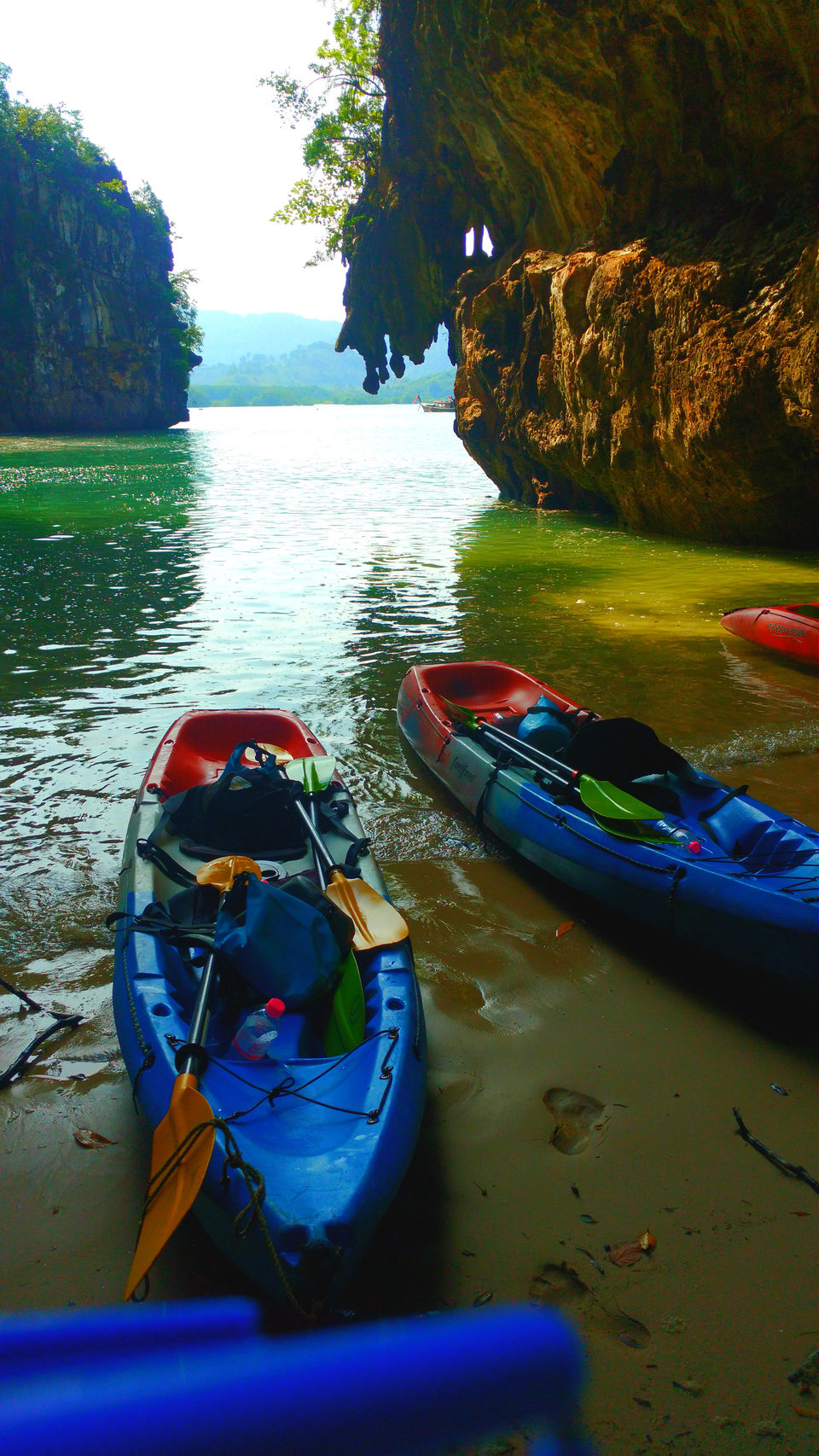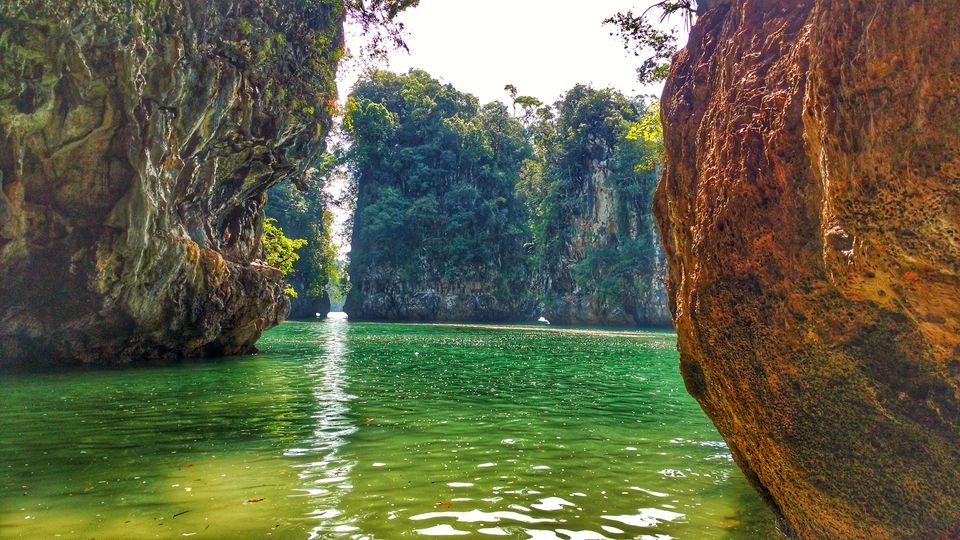 Becoming a Yogi: the limestone caves were just too magical to leave a chance to mount them. I followed my guide to about a 7 feet high mount and smiled to strike a YOGI pose.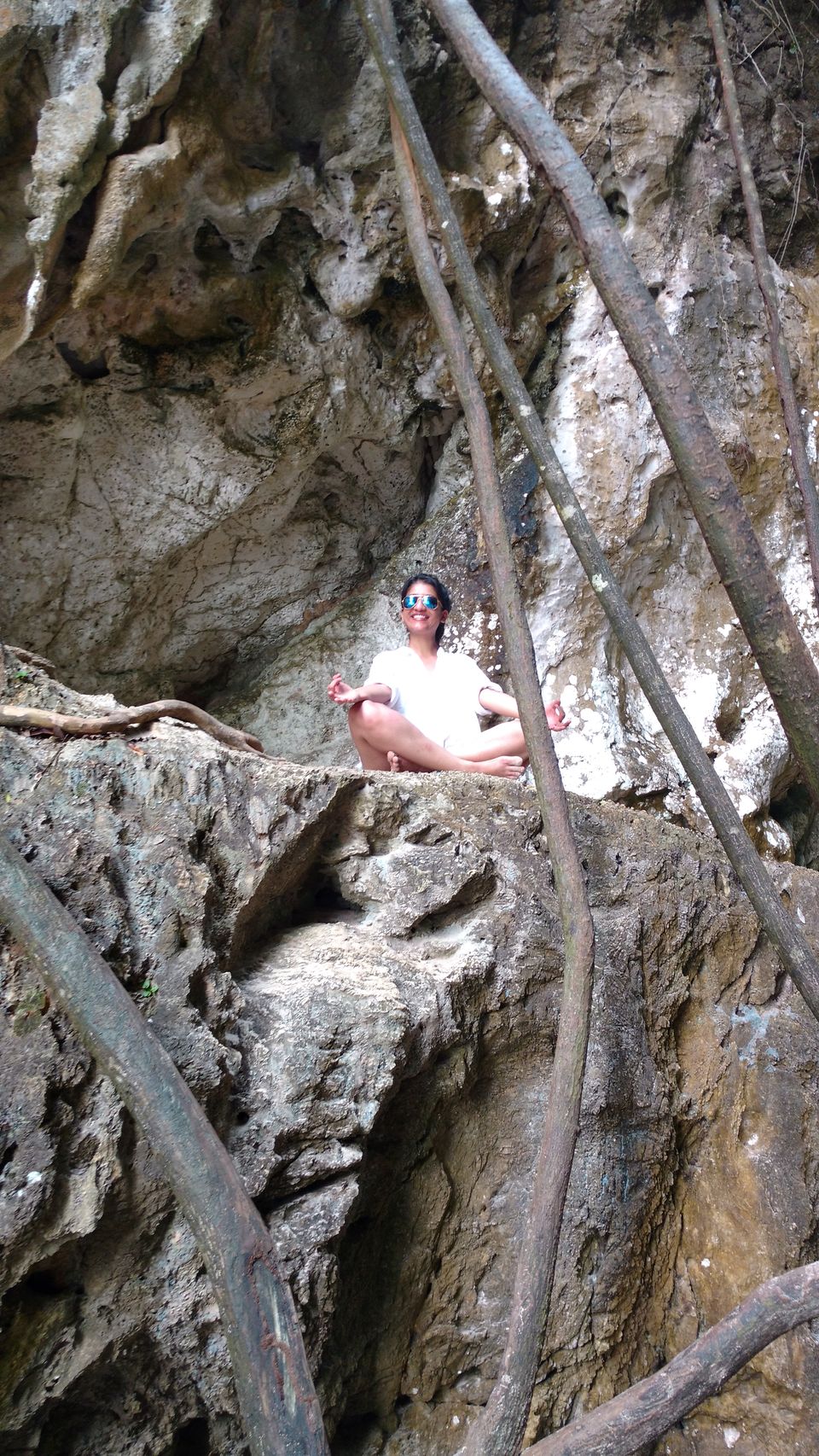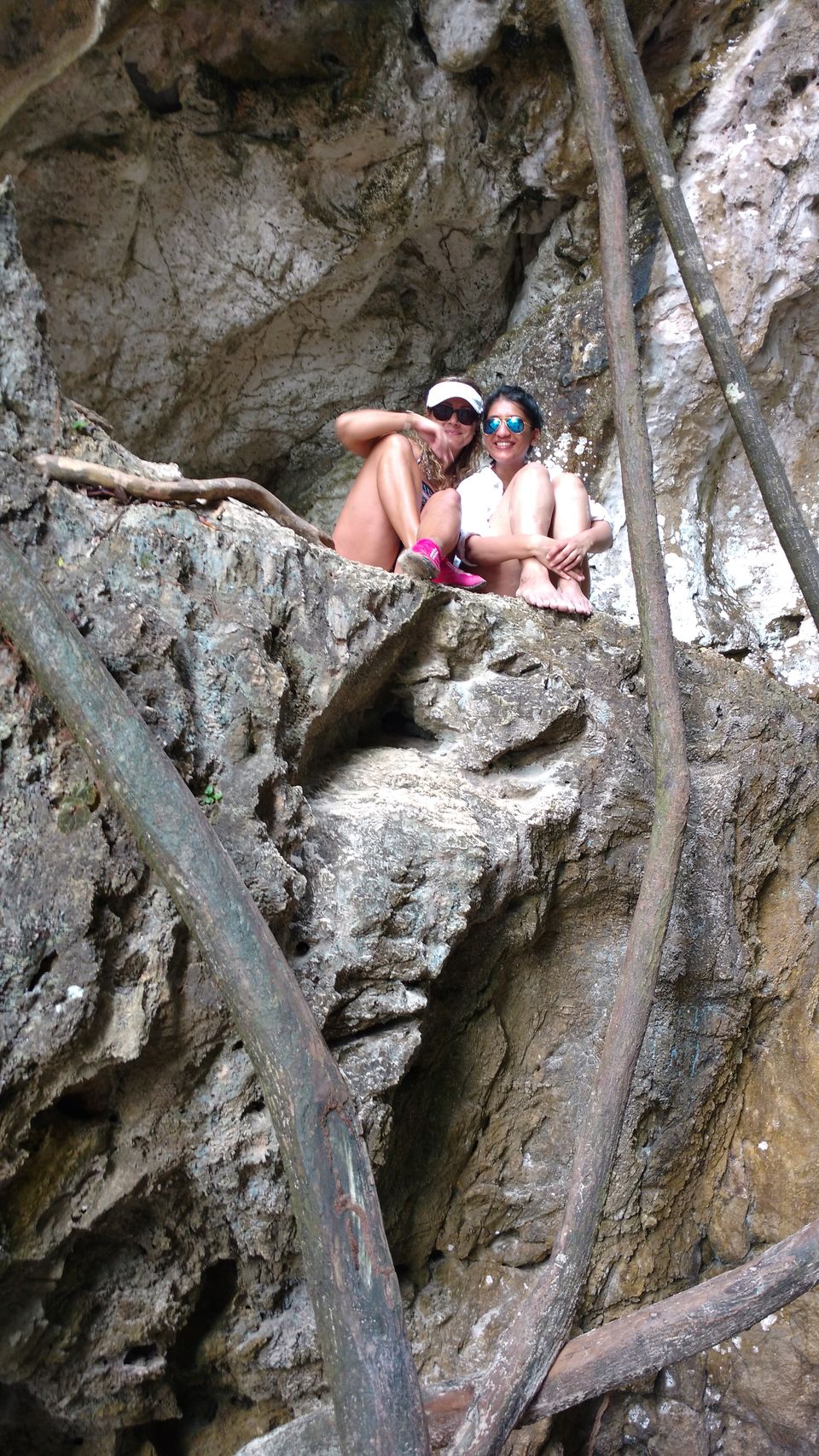 Discovering Groovy Green Mangroves : These mangroves are dense and navigating through them is like making your way through a labyrinth. We got stuck there so many times that the rescue team had to tag our kayak with theirs and pull us out. As we made our way through the scenery, our eyes soaked in the damp smell of moss, jumping monkeys and sun making its way through the dense foliage. It felt like going through a dream in slow motion. The sights and sounds made up for the distressed arms that were just waiting to give up.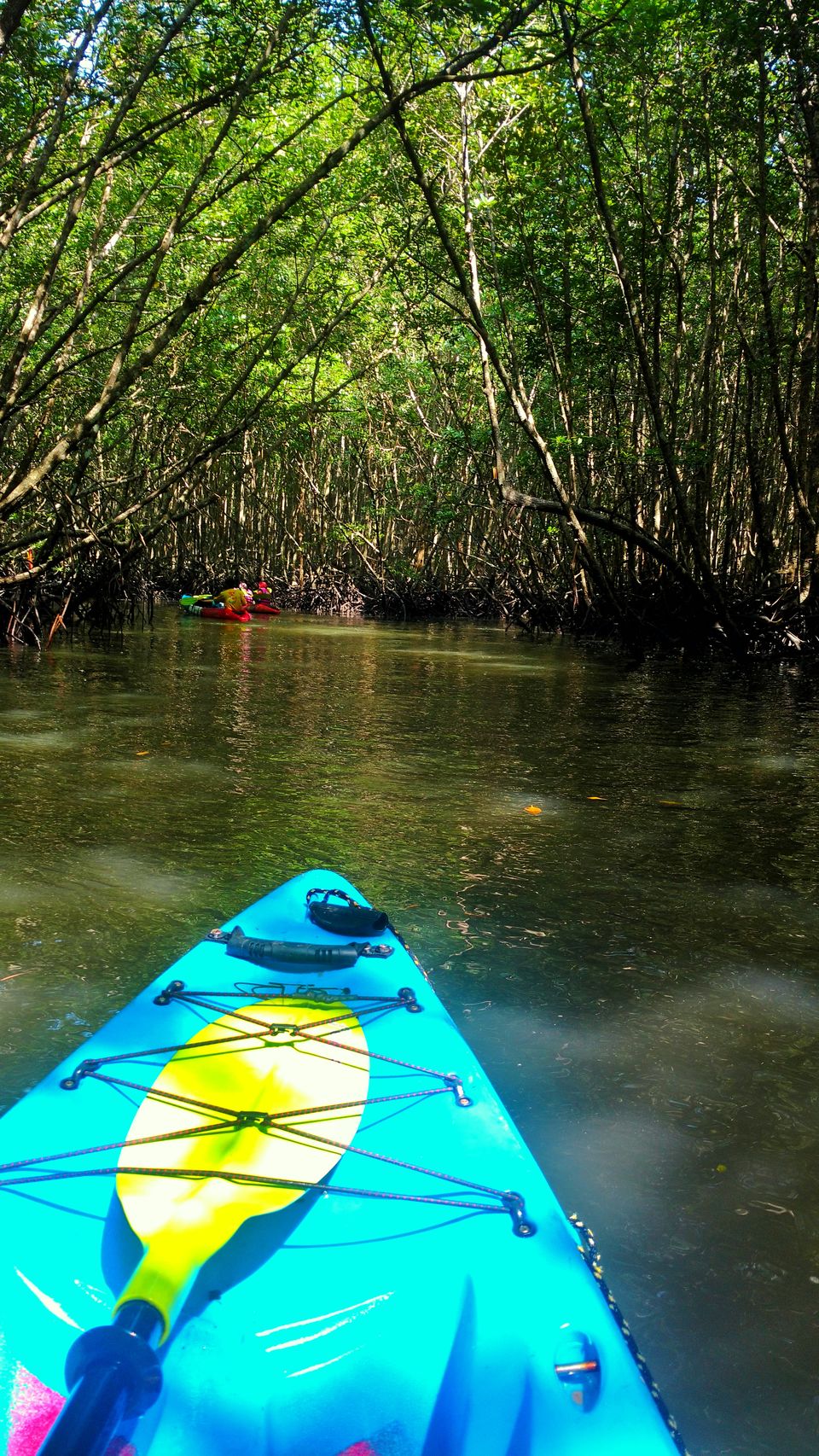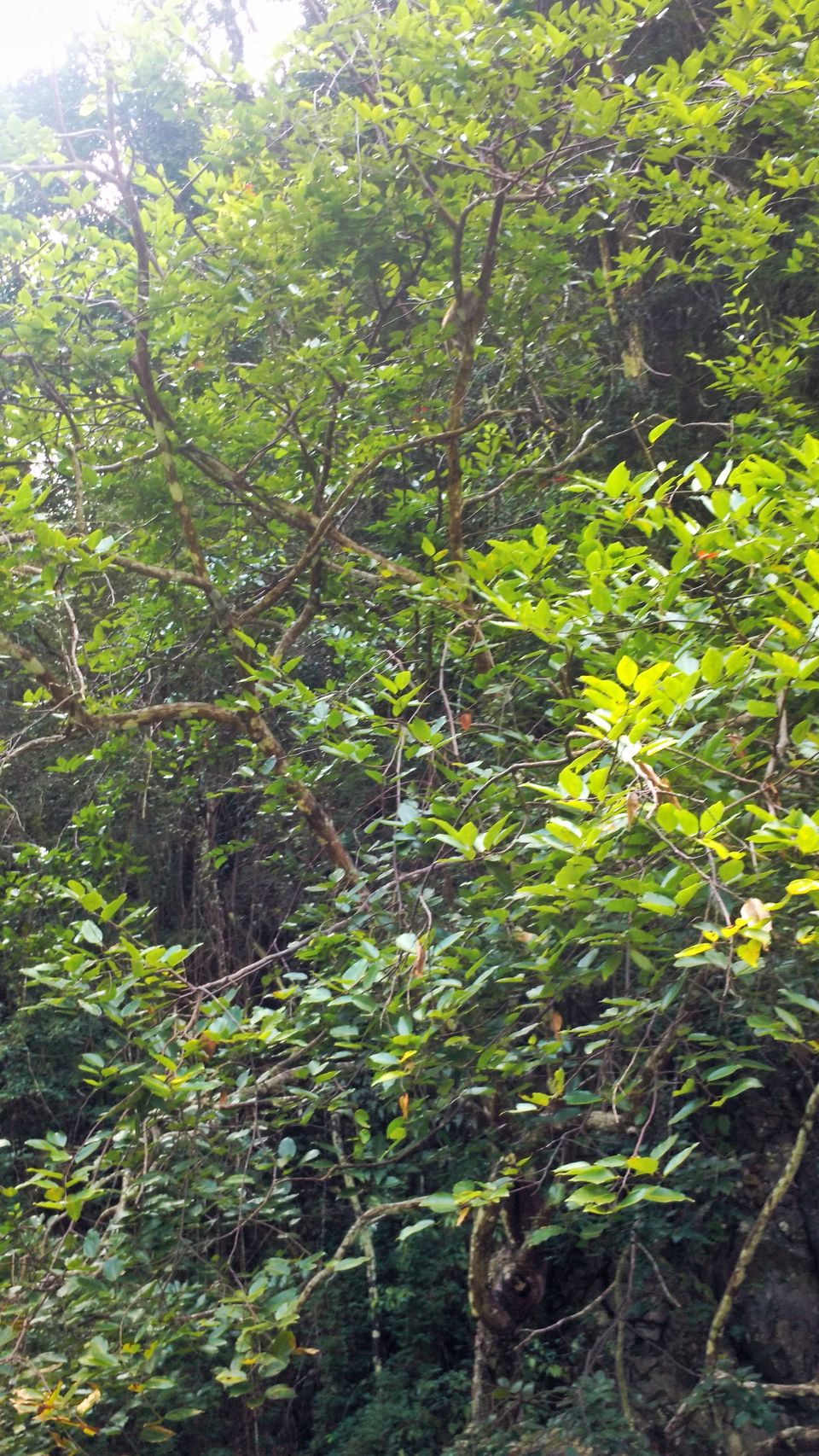 Forget Trainspotting, Rainbow spotting is just around the corner : Magical things can happen with you in Thailand. This is one of them. We actually spotted a rainbow while kayaking. Made me smile from ear to ear.
As you paddle back to the pier, you have become a changed person. You might have had a zillion fights with your kayaking partner, lost your patience or even your will to paddle any further. But the silver lining is about finding your rhythm. Finding your sync. The first few paddles might be difficult but once you find your balance, it becomes only easier. Also not to forget the splashing of the lagoon has a calming effect on you and your anger recedes only to make you see the brighter side.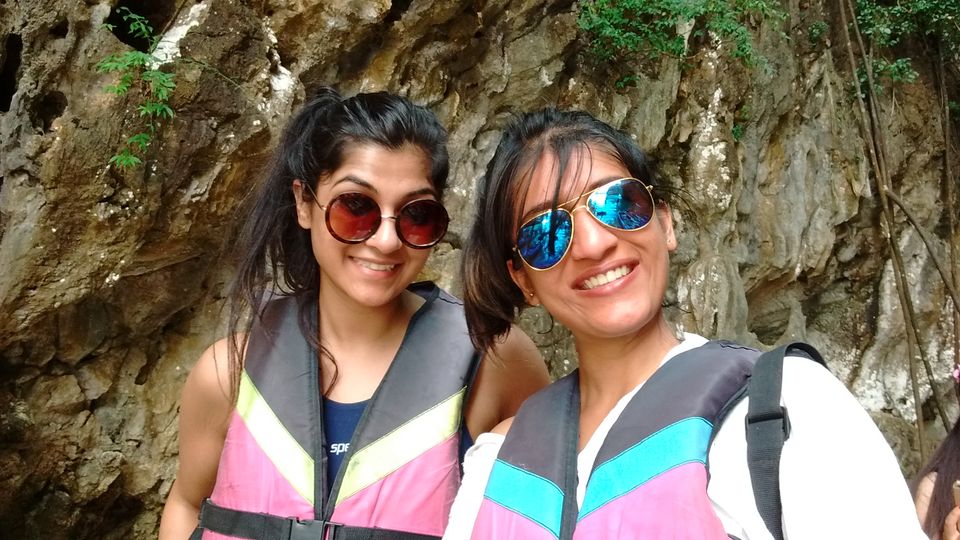 Cost :
If you are there for a short time with other things planned, suggest you take a half day one. In a half day tour, you leave in the morning and come back by lunch time. This is for about 400 baht – 800 INR.
Napping after a hard day of work is totally recommended. Hope you didn't nap through this one.If you like what you see, then follow my adventures on Instagram and Tripoto.