The sound of splashing waves or the wind blowing through your hair on a mountain top? Enjoying a chilled cocktail on the beach or a steaming cup of chai in the mountains?
The choices may differ for each one of us but personally, I've always been a mountain person. Blame it on my pahadi genes and the endless summer vacations spent at my grandmother's house in Uttarakhand, there is something inherently admirable about the magnanimity of mountains.
Have you ever been to a place where your heart knew before your head that you're exactly where you're meant to be? That's how I feel every time I find myself on the winding Himalayan roads.
But on a recent Krabi island tour, I had a slight change of heart. The dramatic karst islands and relaxed beaches of Krabi changed my perception of a beach holiday. Here is what I realised:
Krabi island tour was more than just wild parties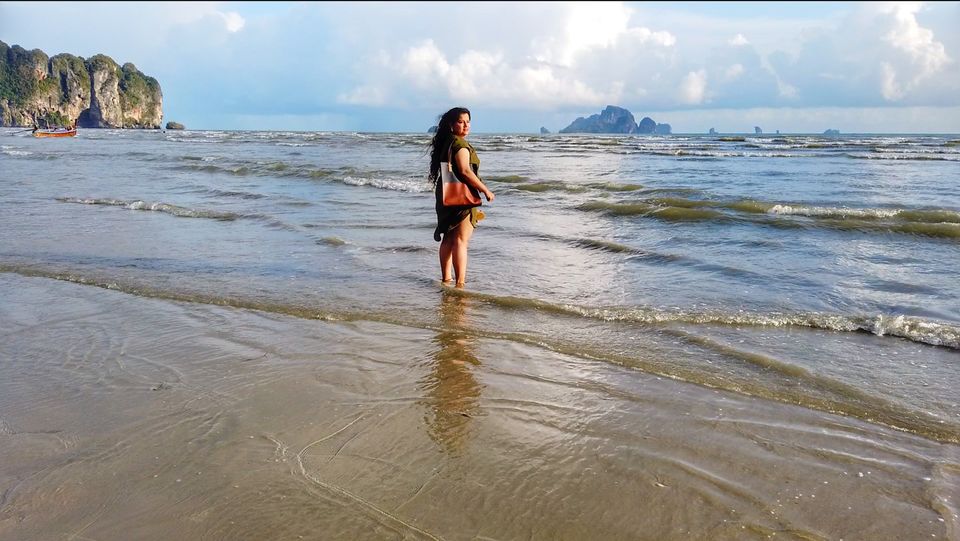 With its labyrinthine limestone karst formations and otherworldly archipelagos, the Krabi island tour made me realise that being on a beach does not necessarily mean drinking till sunrise and then throwing up. The calm beaches of Krabi are nothing like the party beaches of Pattaya and Phuket. Krabi's thriving scene and old world charm has inevitably opened this beach paradise to a community of laid-back travellers who are looking for less crowded corners.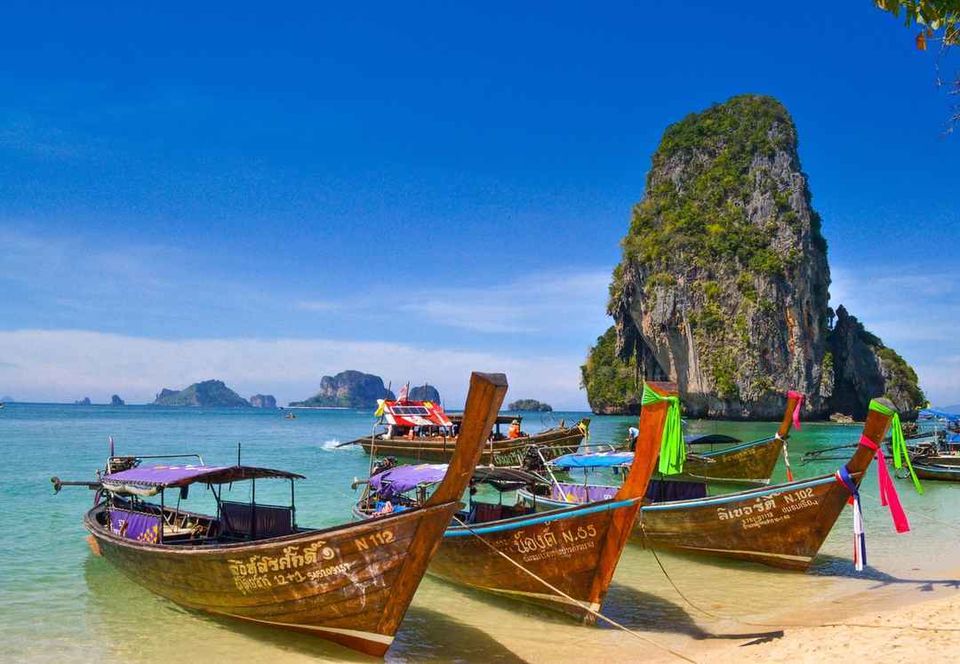 Beach adventure is more than water sports
You can head out on a trek
With a variety of guesthouses, hotels, bars, restaurants and souvenir shops, Ao Nang also happens to be a major point for boat trips to nearby places such as Phra Nang Cape, and the hippie enclave of Railay Beach.
While beach lovers have plenty to do here, the mountain lover in me found a trek that you can embark on (yes! trek in a beach destination, that's the beauty of Krabi). The most popular option for hiking near Ao Nang is Tab Kak Hang Nak Nature Trail, which guarantees a panoramic view of Krabi. The climb to the top is about two hours long but the view makes up for it.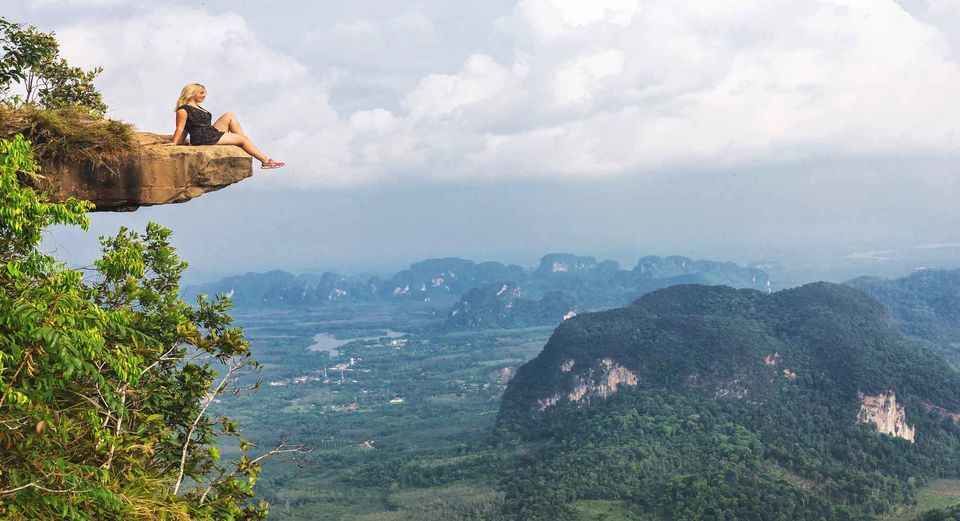 You can go rock climbing
Krabi's unique karst topography has left the most popular destination in Krabi slightly isolated, so the only way to reach here is by boat. It has four more beaches, but the entire peninsula together is known as Railay Beach. Apart from water sports, Railay is famous for rock climbing. There are about 600+ climbing routes set up in 45 different areas easily accessible from Railay's shores.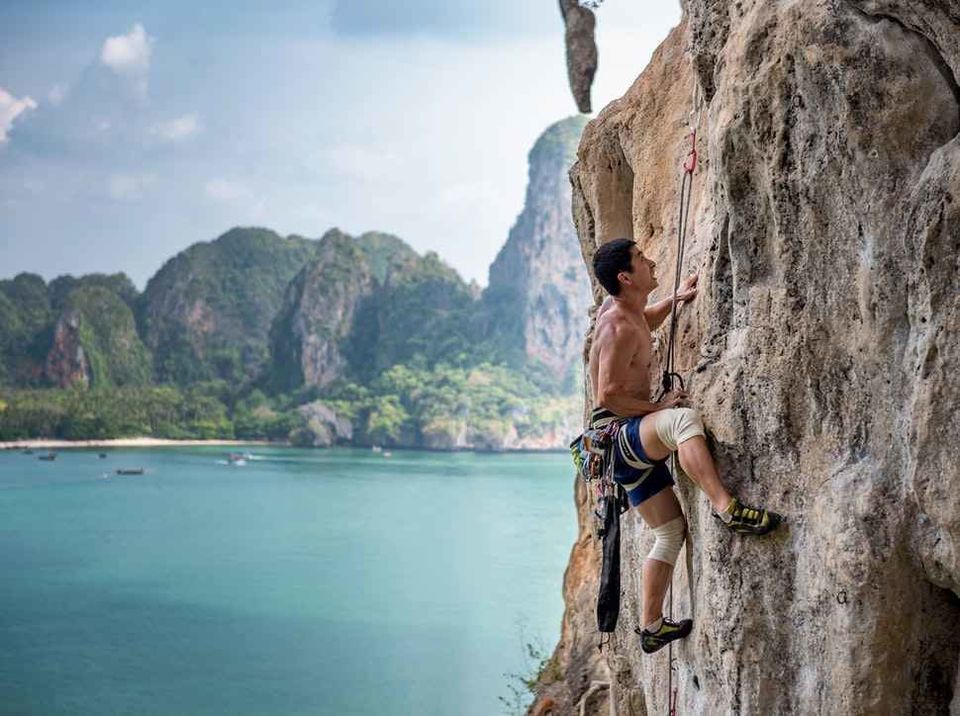 You can also go exploring a rainforest
Tub Kaek's coral sand and calm sea has far fewer people than any other beach you will come across in Krabi island tour. Surrounded by thick rainforest and with Krabi's typical mountain views, it's the perfect place to witness a magical sunset, as the sun falls behind the mountains and takes a dip into the sea in front of you. And not just that, on the north side of Tup Kaek you can enjoy hiking trails going through the thick rainforest belonging to the Hat Nopparat – Mu Koh Phi Phi National Park.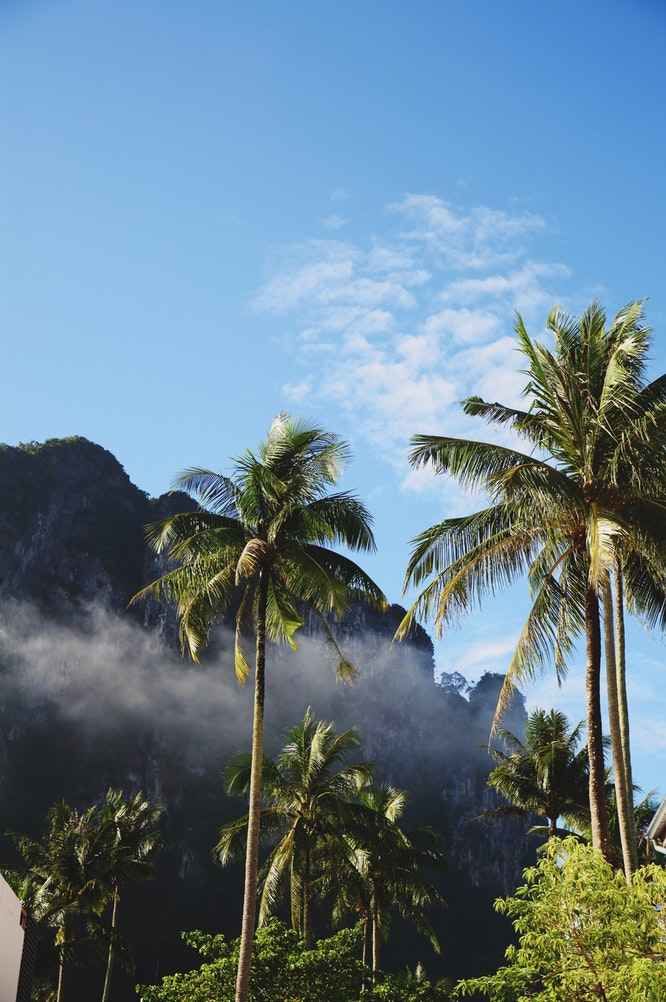 Budget-friendly holidaying without compromising on comfort
This may not be possible in most destinations, but not when you are on a Krabi island tour. With so many options for accommodation and dining, Krabi can fit every budget. During my stay, I ate to my heart's content at some of the best places in Krabi, and not once did I feel that I was going beyond my budget. I also got a good deal on my accommodation at Nap Krabi. It costed me around Rs 2,000 a night including breakfast.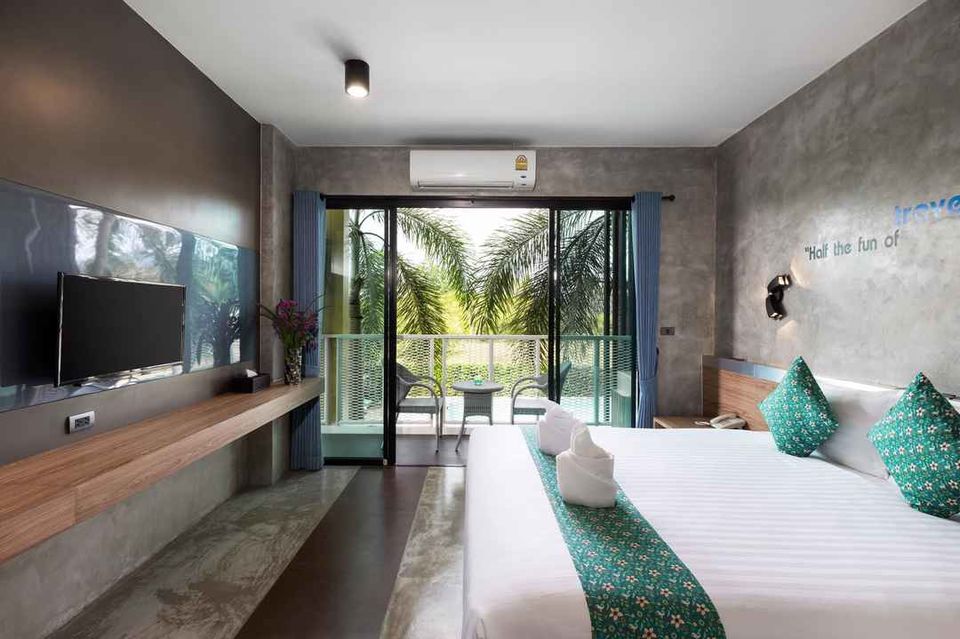 Here's a list of cafes/restaurants I recommend you check out on your trip:
Ao Nang's Seafood Street
If you're looking for a sun-downer spot to make your Krabi island tour perfect, this is where you should be. Also, fresh seafood is available here at affordable prices.
The Last Fisherman
Dig your toes in the sand as you dine at this restaurant that is located right on the beach.
Lae Lay Grill
With incredible views, live music and mouthwatering food, this restaurant is a feast for the senses.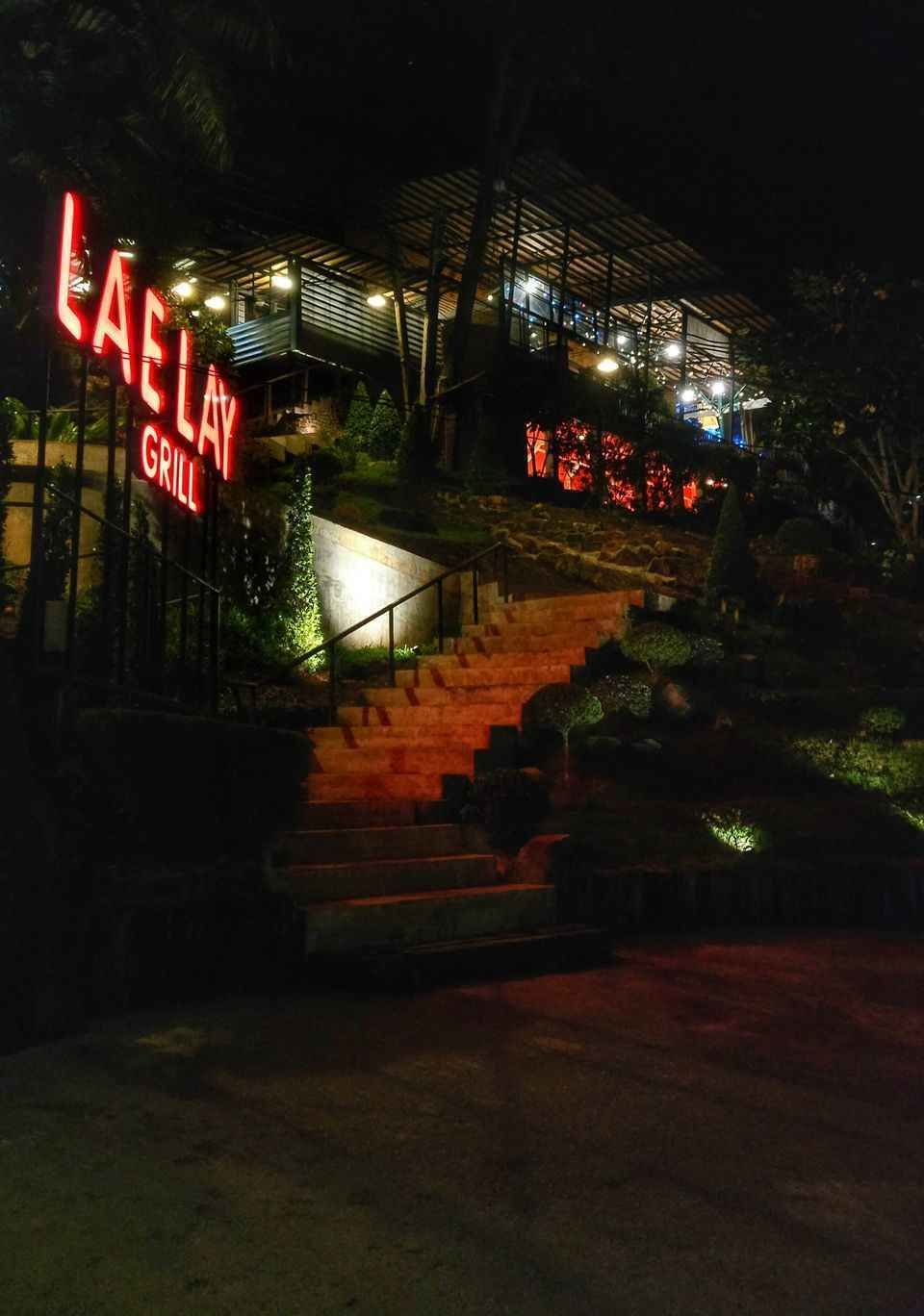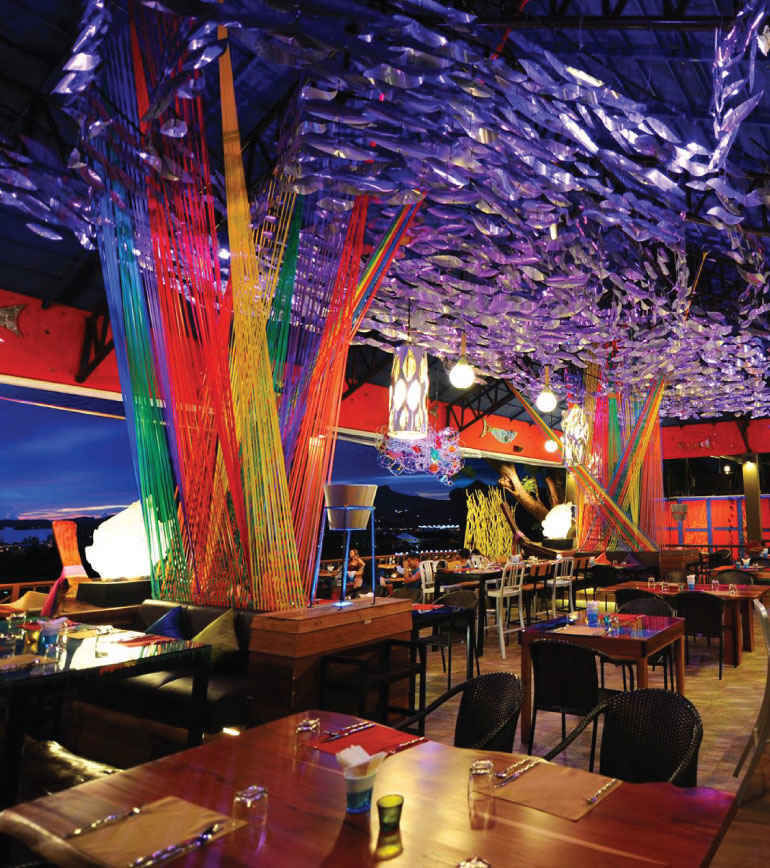 Grotto
The most popular and scenic place to eat on Railay Beach is Grotto at Rayavadee resort, but I was informed that they prioritise hotel guests. Getting a spot might be tricky, so do try to make a reservation in advance.
The Last Bar
With an open-air terrace overlooking the mangroves, this restaurant serves Thai, vegetarian and western delicacies at very affordable prices.
Diamond Cave Restaurant
Offering a mix of local and European cuisine, they also have rooms and a spa to relax your senses.
Sabai Ba Bar
With four types of seating and an incredible view, this restaurant will win your heart with its unpretentious vibe and Bohemian decor.
The Arundina
Located on the beachfront, facing the stunning Krabi seascape, you can immerse yourself in nature at The Arundina. With fairy-lights and the glittering stars above, this place is perfect for a memorable romantic dining experience.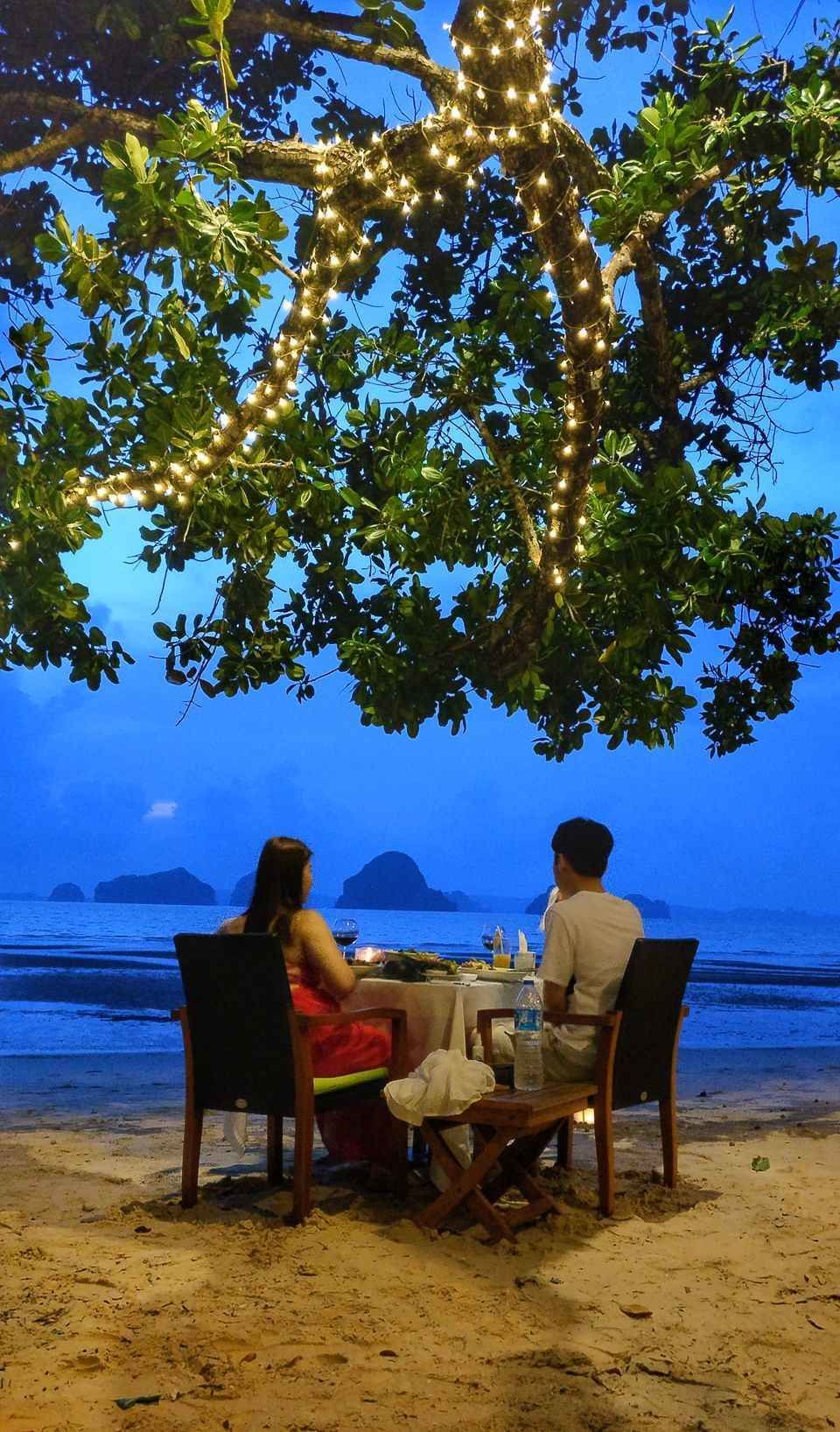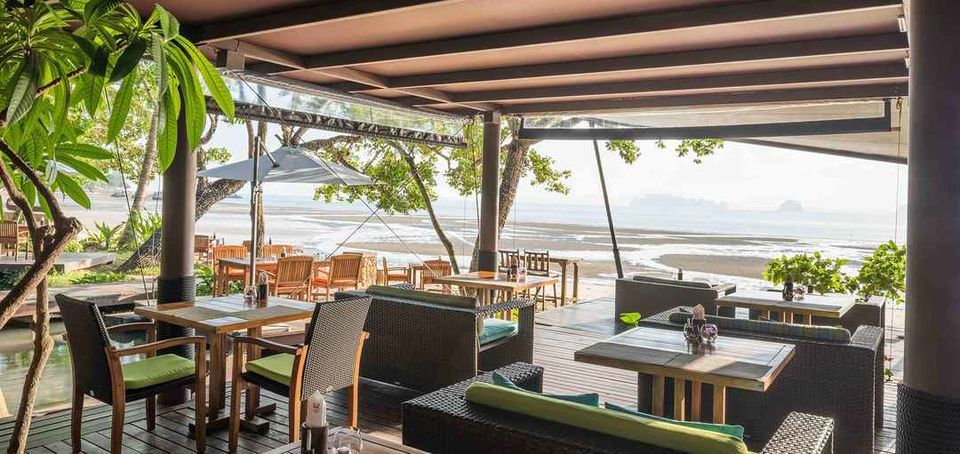 Don't want to take a dip in the sea? Soak up some goodness in hot springs of Krabi
For me, soaking in the natural hot springs was the most relaxing thing to do during the Krabi island tour. What more can you ask for when you have hot water pouring from thermal streams that fill up the natural stone jacuzzis! These thermal waters are said to have therapeutic benefits, so it's good for your health as well. The hot springs are called Namtok Ron Khlong Thom and are about 70 km from Krabi town.
Getting there
I flew Scoot, a low-cost Singapore-based airline that has flights from several Indian cities to Singapore, South East Asia, Australia among many other destinations. They offer the best fares with optional add-on in-flight facilities that you can purchase, such as delicious meals, baggage allowance, Wi-Fi access and extra legroom!
After an 8-hour layover at the Singapore airport, I finally reached Krabi. Though the journey was long, it was extremely comfortable because of Flyscoot. They offered me the lounge access at Changi Airport purchased via Scoot, which made all the difference. I highly recommend getting this if you wish to rest. If you are the restless sort, there is also the new Jewel at Changi Airport that you can check out on your layover!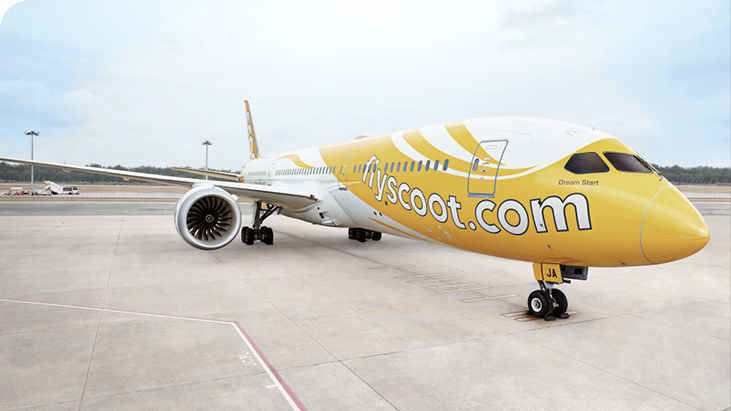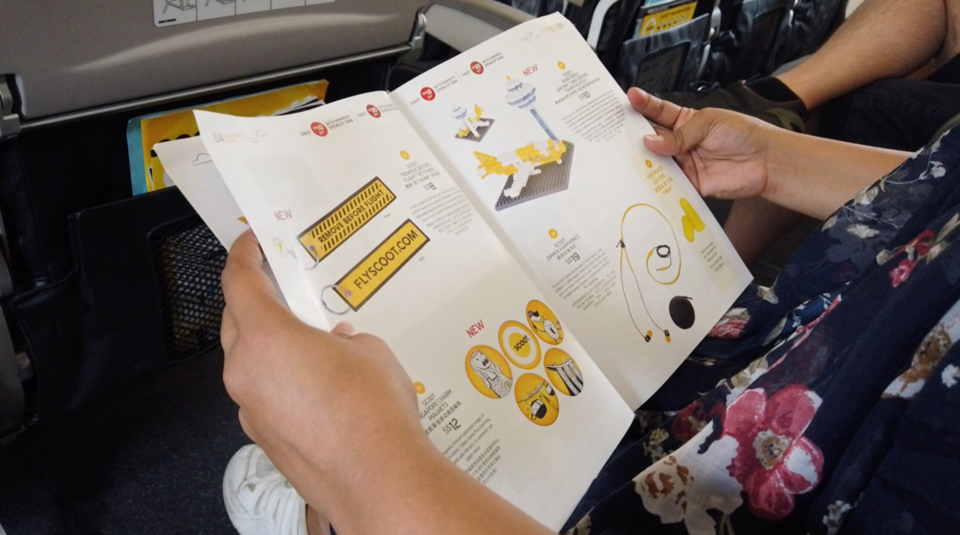 While mountains had taught me that moving forward is the only logical choice in life, the Krabi island tour taught me that there's nothing more beautiful than the way the ocean refuses to stop kissing the shoreline no matter how many times it is sent away.
Have you been to Krabi? Tell us all about it here on Tripoto!
In association with Scoot