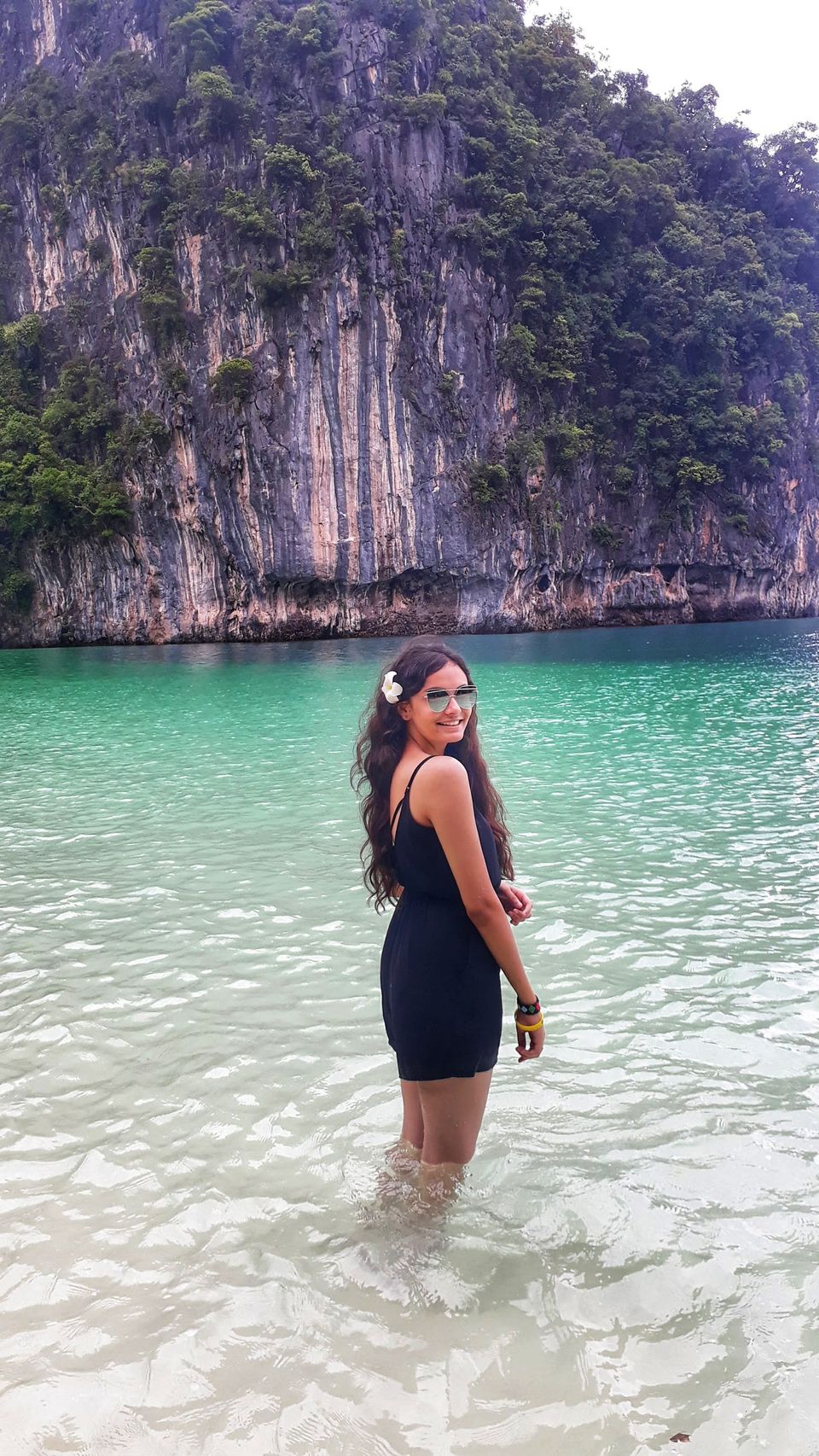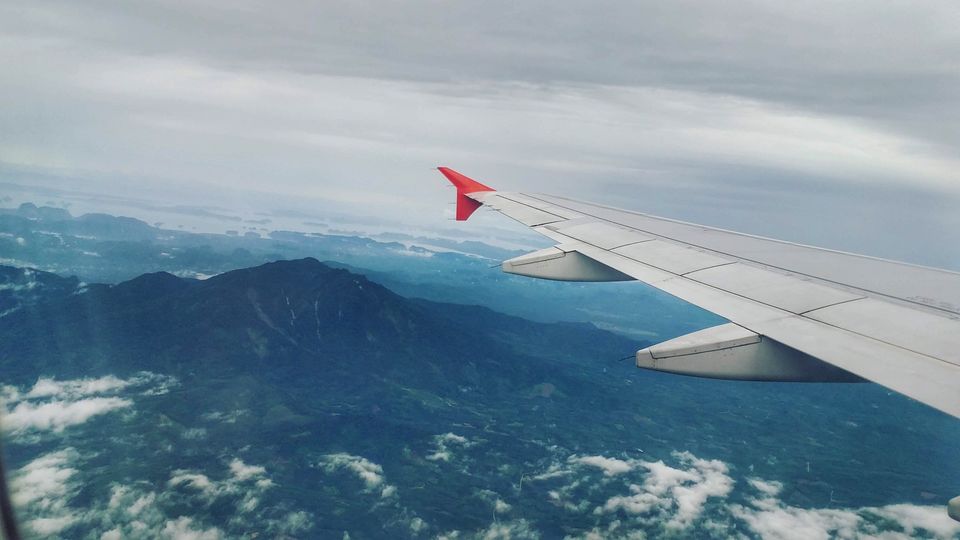 If you're looking for the most beautiful and scenic beaches around Thailand, you need to hop on that flight and venture out to Krabi right away! Krabi is a postcard-worthy region in Thailand, with scenes of limestone karsts rising out of crystal clear oceans, and sandy white beaches that border thick green forests. We stayed at the Anyavee Ban Ao Nang Resort which is super close to the Ao Nang beach. [Address: 211, Moo 2 Ao Nang, Muang, Krabi 81180, Thailand]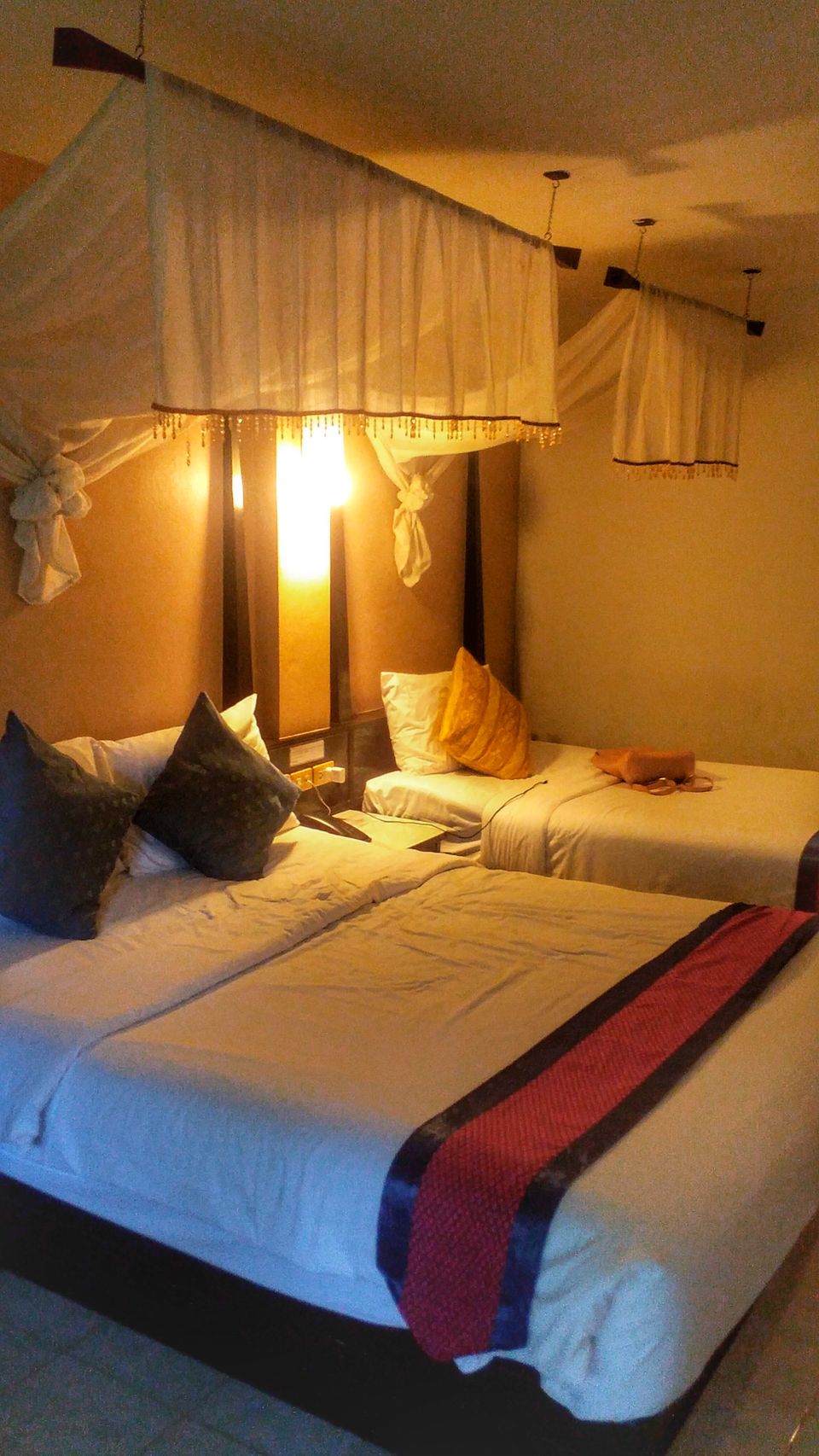 Ao Nang Beach
Just a couple of minutes walk down the beach road, you're going to be welcomed with a street filled with several bars, restaurants, massage parlors, and shade spots, and this is where most of the people relax during the daytime on the beach. We visited the gorgeous Ao Nang beach that evening and the sky was absolutely stunning after a storm that had passed. Ao Nang is Krabi's vibrant tourist centre. The beach is about 1 kilometer long and is very famous for its scenic beauty and engaging activities.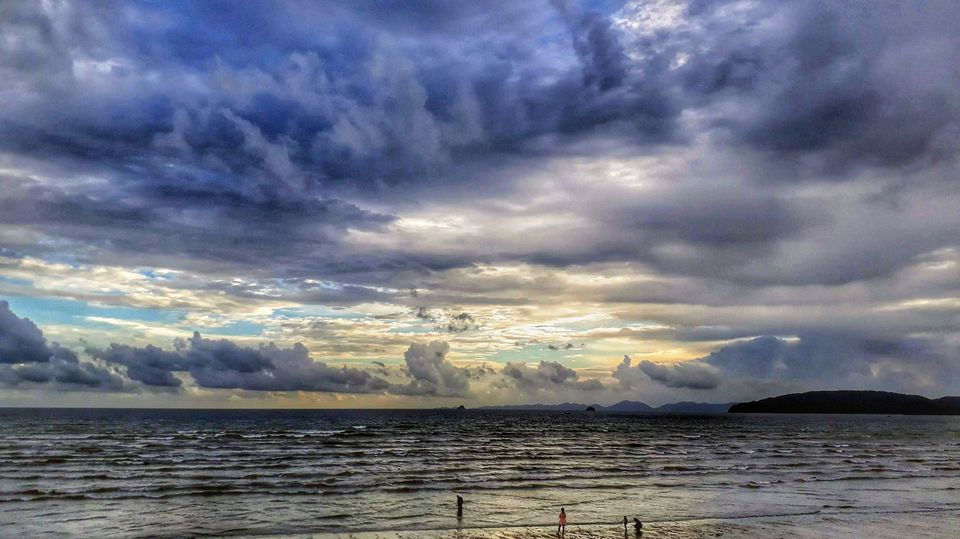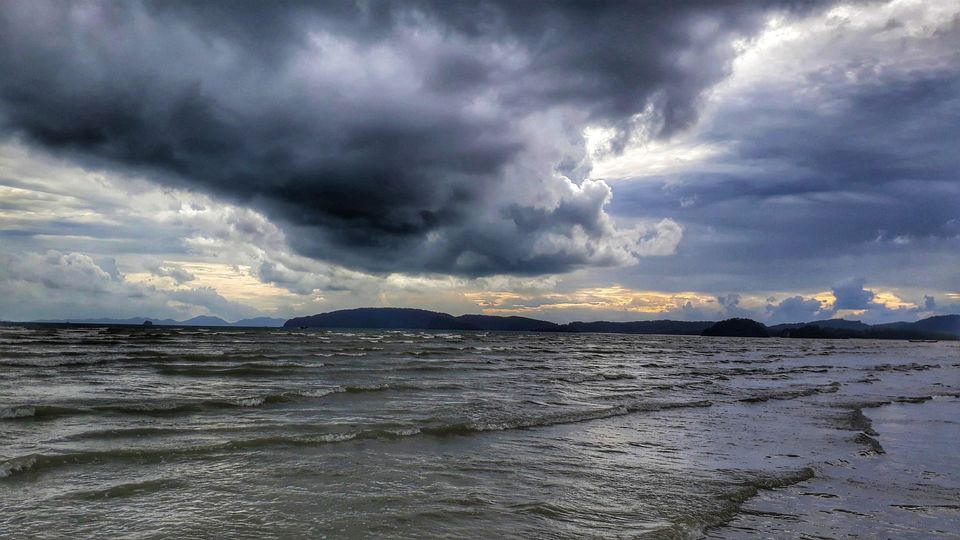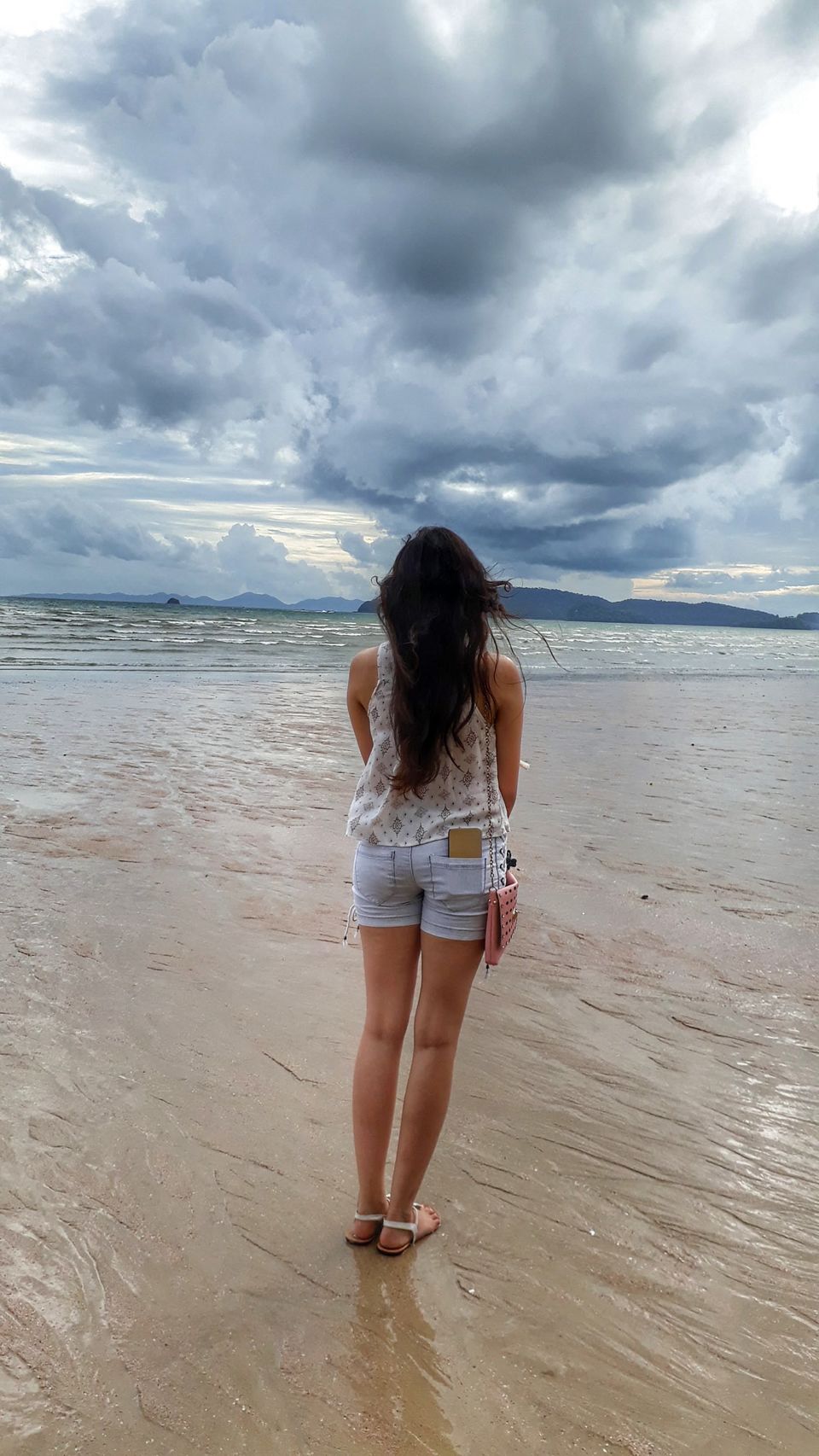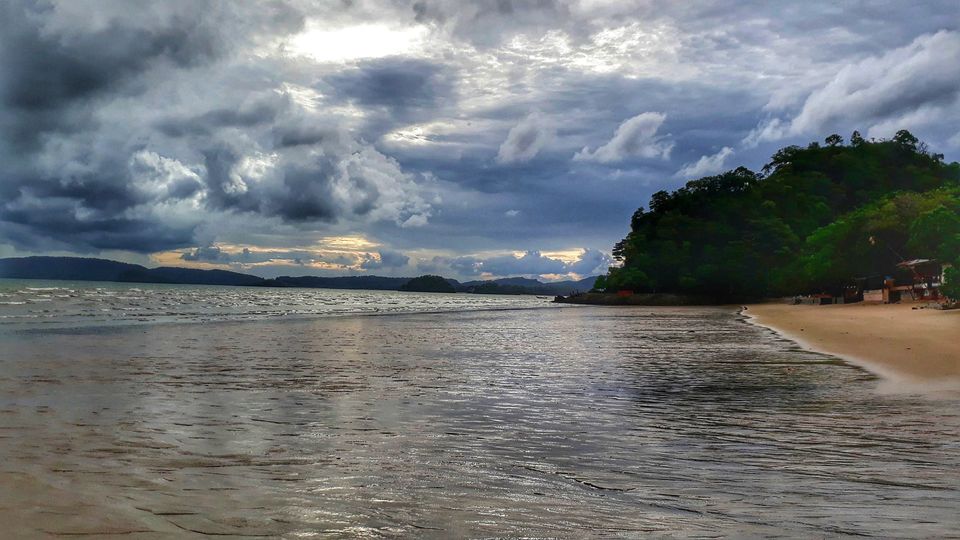 The next morning we opted to visit 3 islands:
Hong Island
There are numerous daily island tours and one of the best things to do in Krabi is the Hong Islands Tour. Take a traditional long-tail boat to this beautiful group of islands and visit its stunning lagoons, limestone cliffs, and glorious beaches. We, on the other hand, opted for a speed boat to save time and get there faster. Spent my time here relaxing, snorkeling and having lunch by this gorgeous view! Something I'm going to cherish my whole life.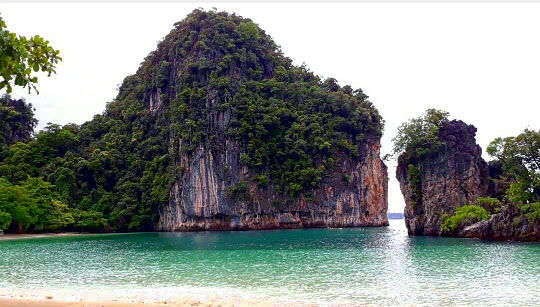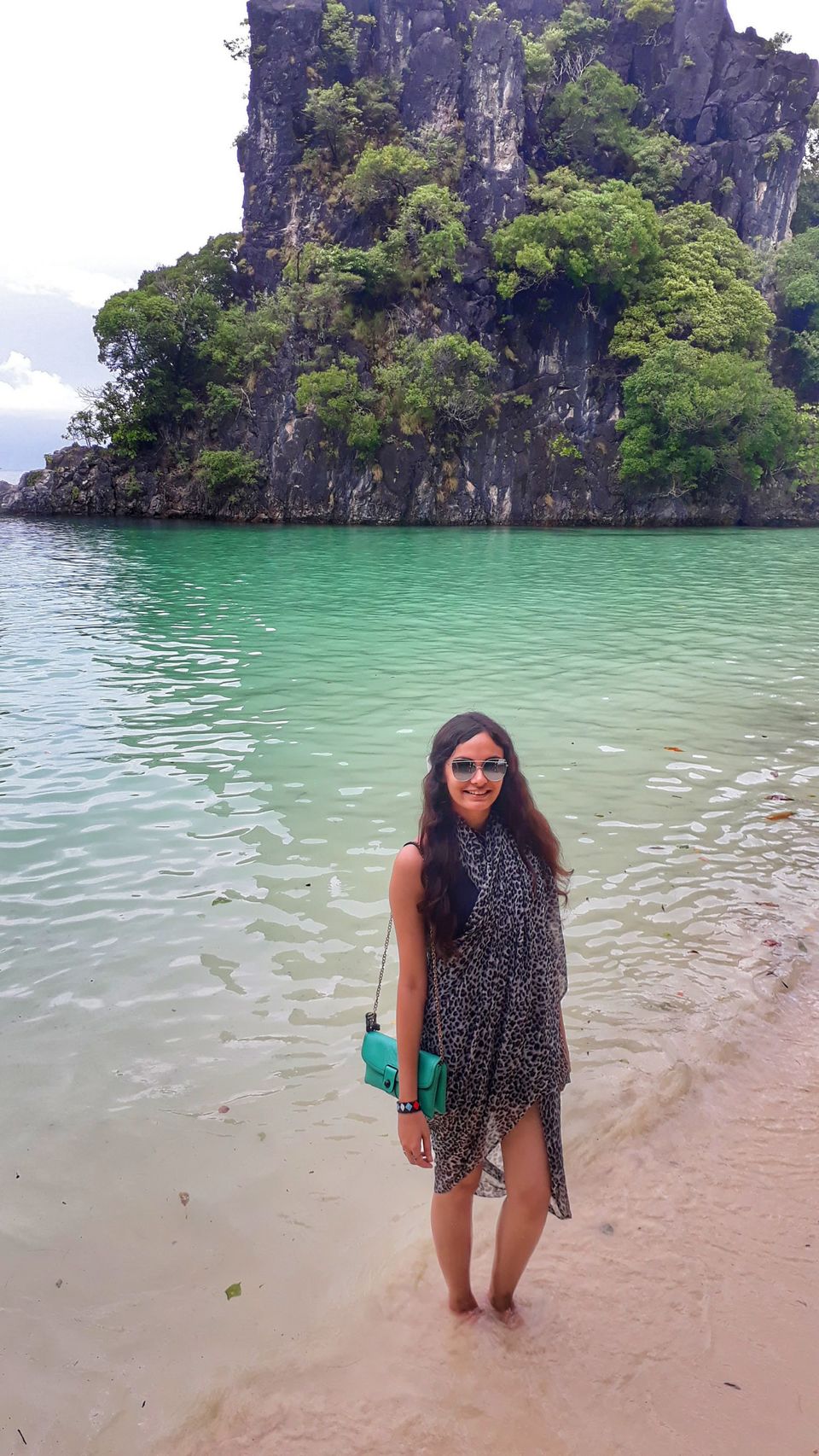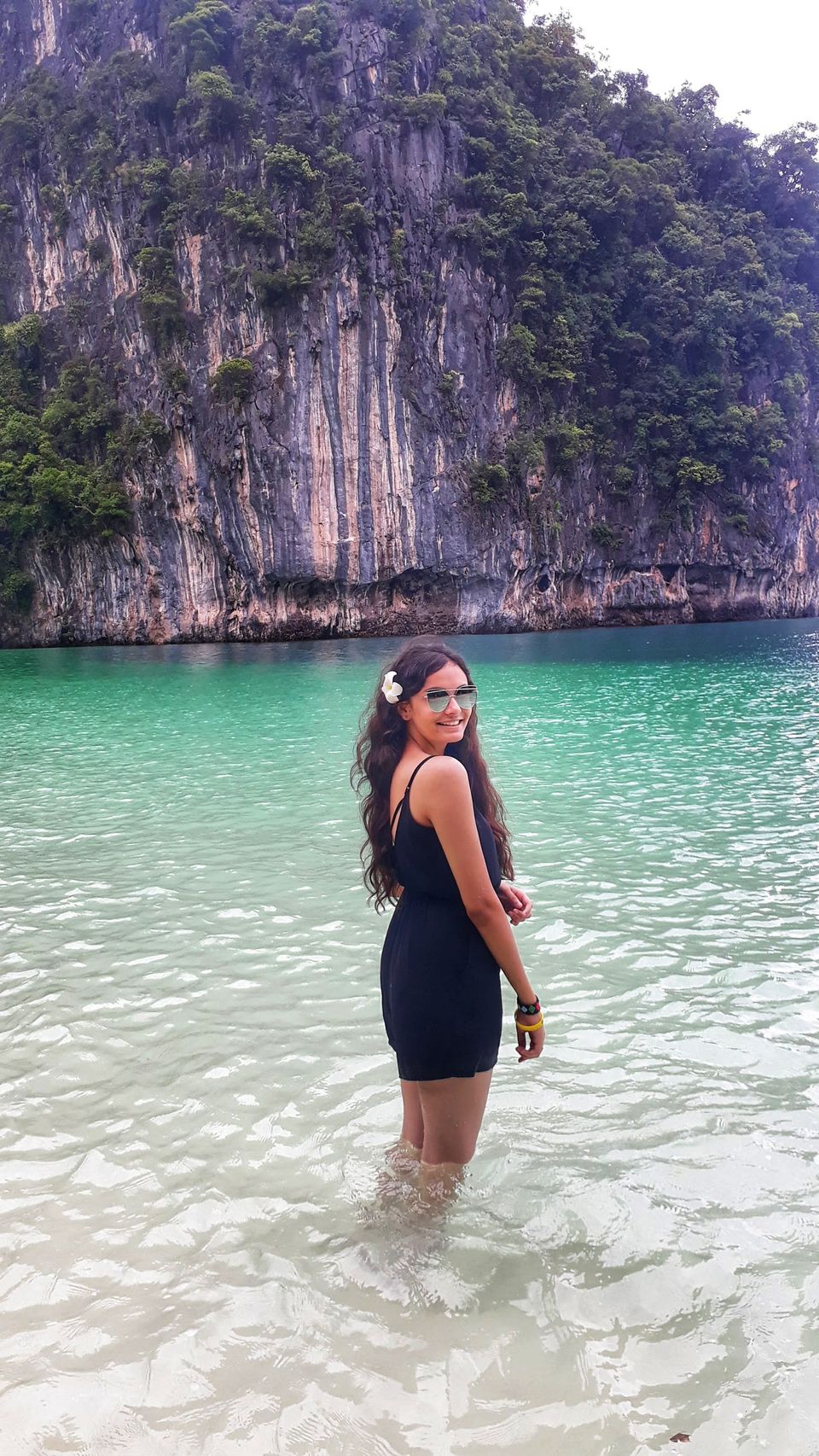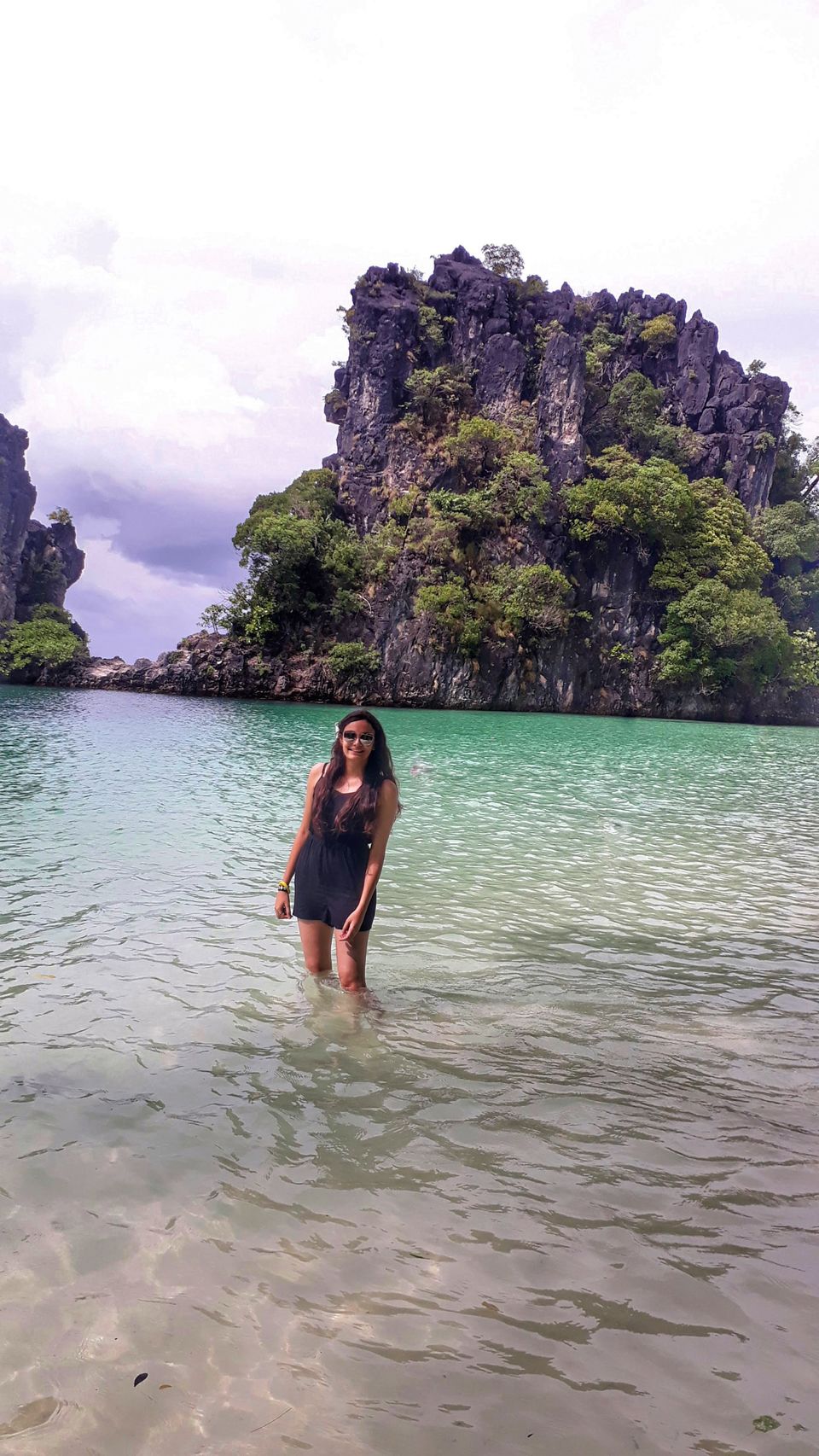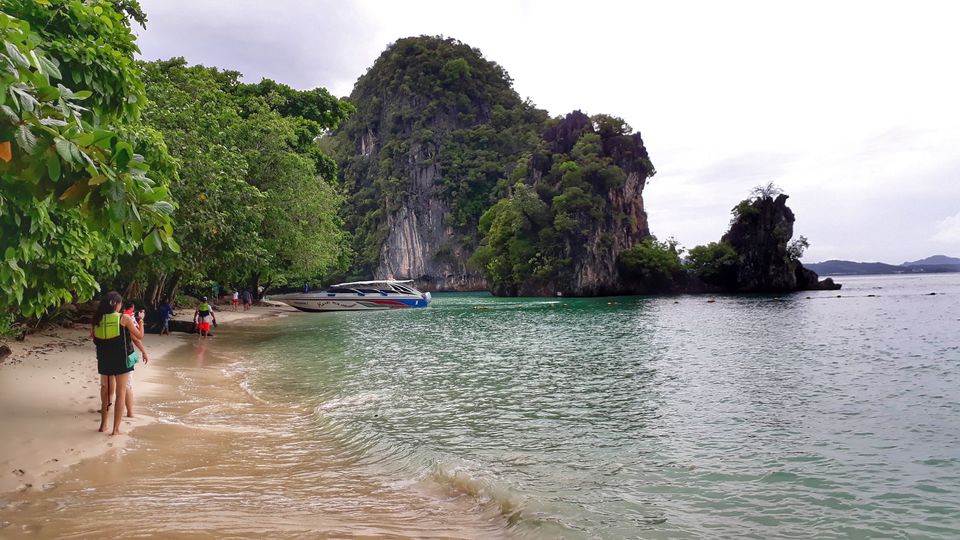 Koh Pak Bia
Koh Pak Bia (also spelled Phak Bia) is a small island that belongs to Koh Hong. Koh Pak Bia's situation toward the southern side of Phang Nga Bay makes its surrounding waters more emerald than turquoise, yet snorkeling at a short distance from its main beach allows visitors to see a great range of fish species.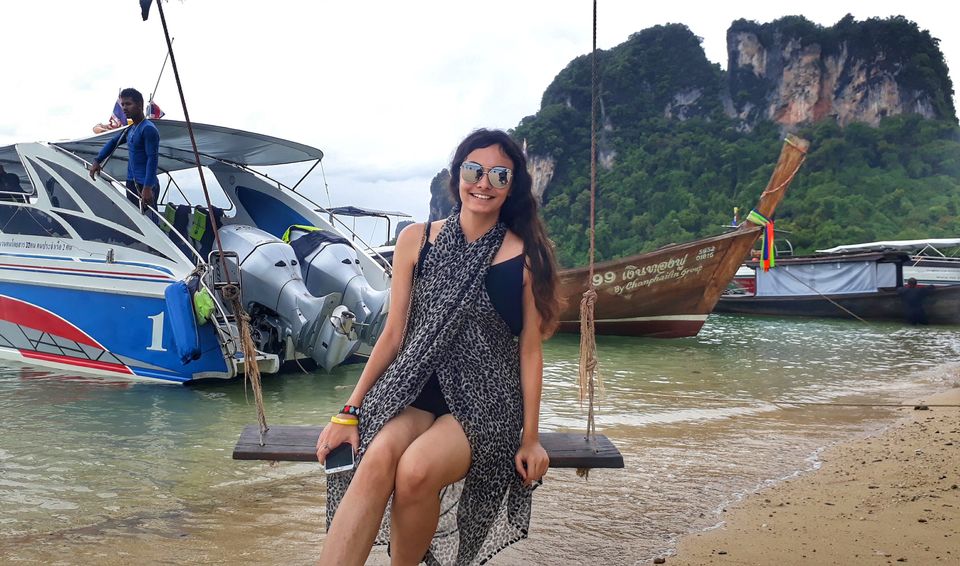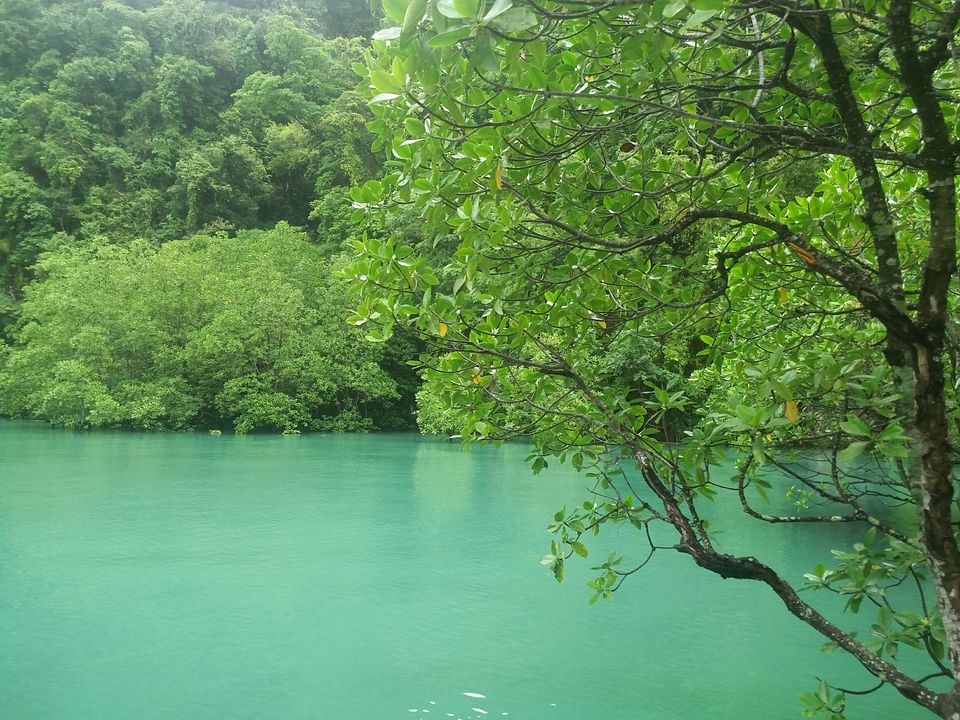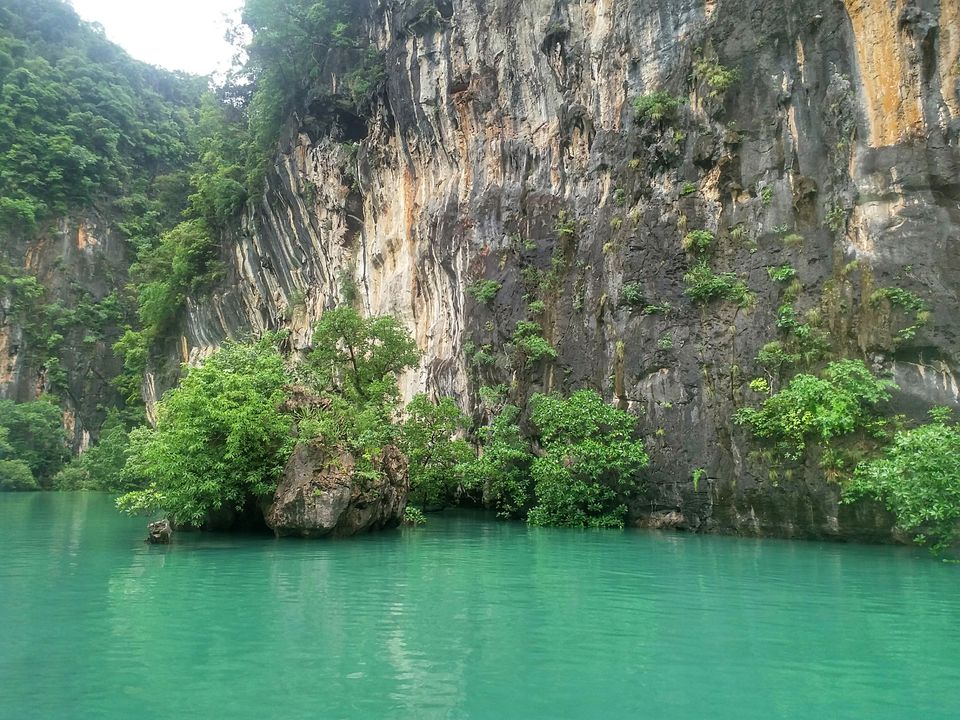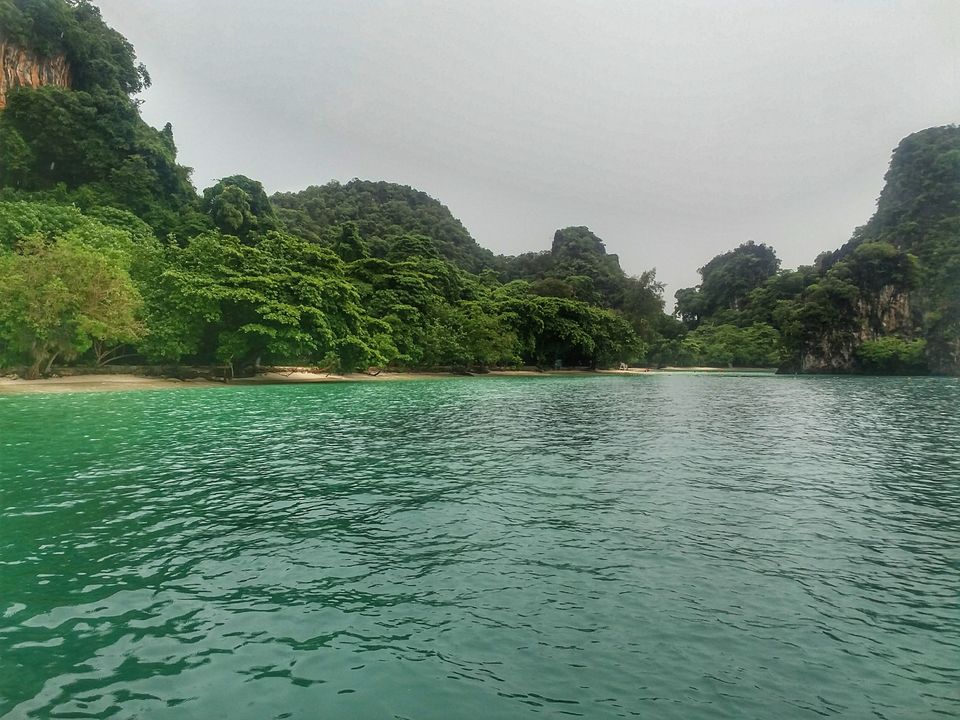 Koh Lao Lading
The island is stunning with swaying palm trees, limestone cliffs, and a clear light blue sea all in one. This island is definitely smaller than Koh Hong and is home to a lot of monkeys!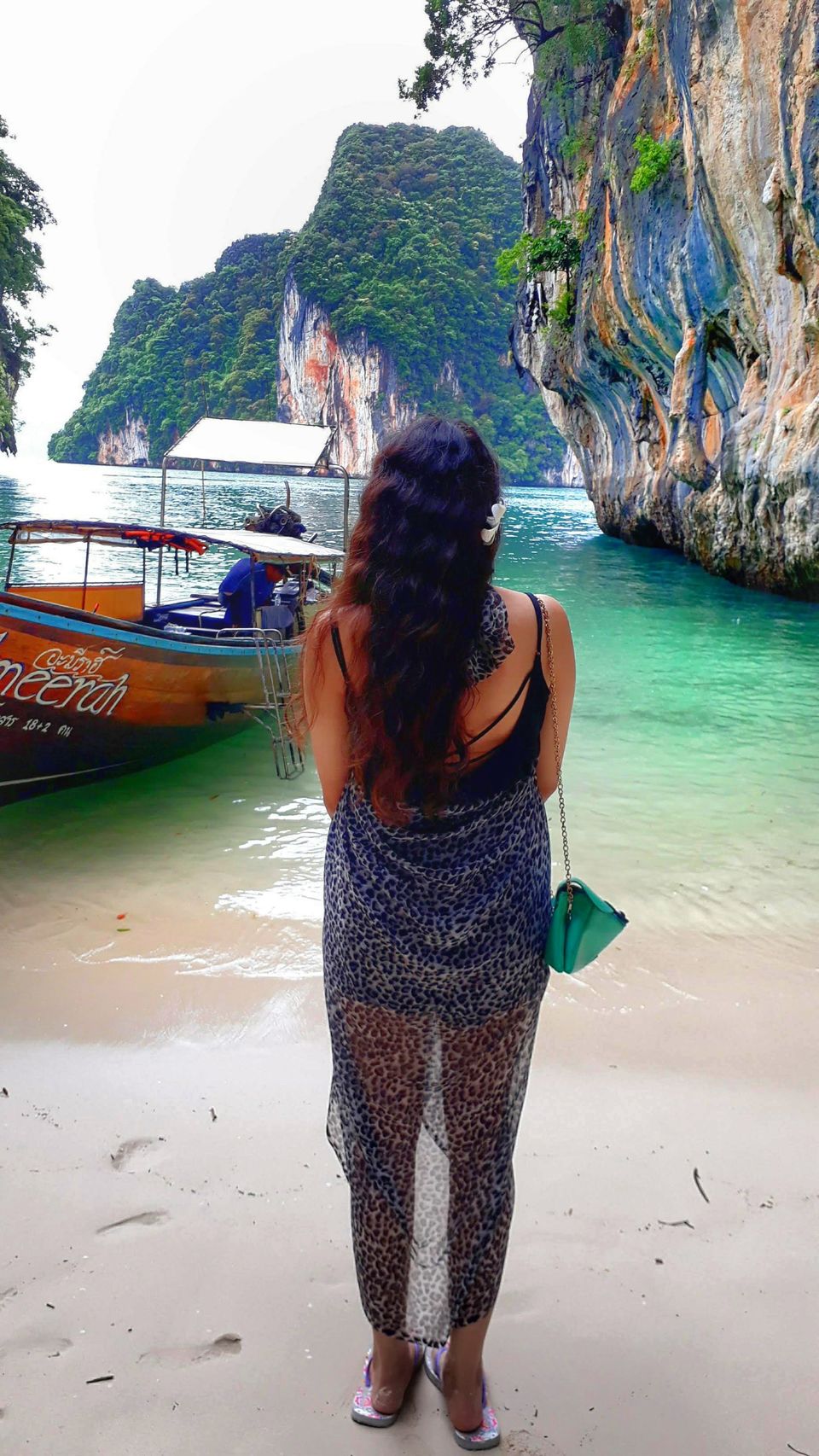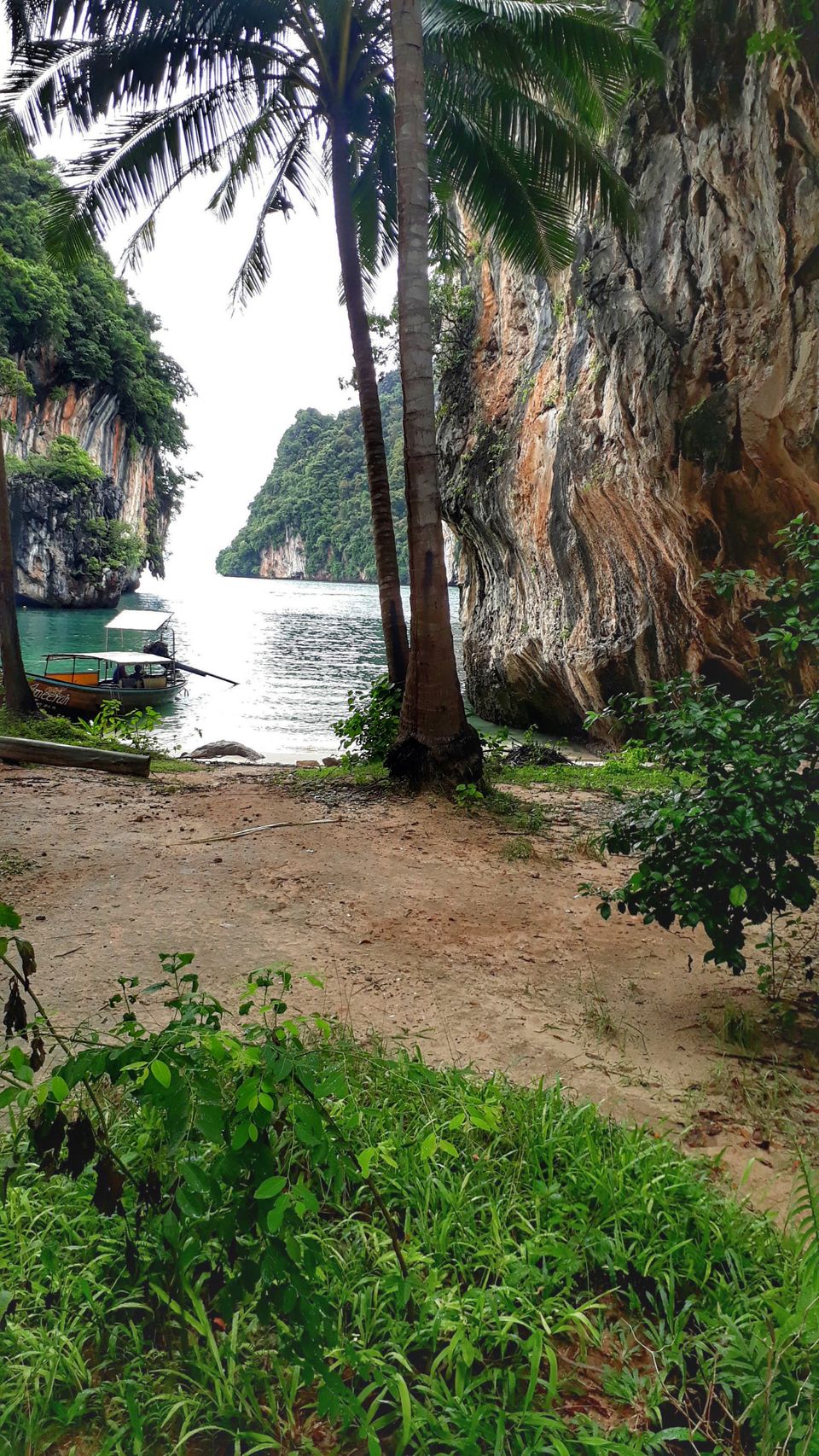 Railay Beach
Ended my time here by visiting Railay beach where the boat drops you off after island hopping. Now on every savvy traveler's list, Railay is one of Thailand's most sought-after beach areas. Just south of Ao Nang Beach, around a rocky headland and accessible only by boat, Railay presents a tranquil and extraordinary world.