Most people I know would prefer to hop on a plane and get to their destination in a few hours, instead of wasting days in a car. But I believe there is a unique high in being on the road! And road trips are always a fun idea for families! There is more to a place than just its major attractions, and taking a road trip allows you to experience the historic and quaint little towns that not everybody knows about. It's a great way to bond with your family while you see sights that are not yet a common Instagram hashtag. One such road trip that is about so much more than just travelling from one destination to the other. One of the most picturesque places to visit in South Africa is Johannesburg and more stunning is the road trip from here to Kruger National Park.
Most tourists who fly from Johannesburg to Kruger National Park miss the rewarding drive through Mpumalanga, South Africa's smallest province. It's a journey packed with natural wonders, wildlife, waterfalls and historical sites. No wonder it is called the Panorama Route! The route portrays the diversity of landscapes that characterise places to visit in South Africa. From the bush to the extraordinary vistas and impressive mountain ranges. The journey is short and can be covered in six hours straight but when you drive through this route, there are so many views to stop and admire that it is more advisable to actually take it slow on this route.
Meandering through the beautiful natural monuments en route to the mother of all game reserves, driving along this route is rewarding and loads of fun.
Time on the road: 3 days
When to explore: The dry season, from April to September is the best time to take this road trip. Temperatures during the day are mostly pleasant and nights are slightly chilly. Also, this is a great time to spot animals.
Route: Johannesburg – Dullstroom – Graskop – Hazyview – Kruger National Park
A complete itinerary for places to visit in South Africa
Day 1 – Johannesburg to Sabie (373km)
From Johannesburg, start early and drive towards Sabie. Sabie is a town in the centre of the largest man-made forest in South Africa. And even though Sabie has one of the most family friendly places in this part of the country, it is the route from Johannesburg to Sabie that makes this a memorable experience. The first 250km are pretty much inconsequential as you will be driving along the highway. There are rugged terrains in the distance and occasional deer you can spot, but mainly this stretch goes by uneventfully. However, once you get down from the highway and turn towards Sabie, the real scenic route begins. Patches of forests interspersed with waterfalls and breathtaking scenery. The Bridal Veil Falls, the Lone Creek Waterfall and the Horseshoe Falls are three waterfalls on the way that you must stop by. The Bridal Veil Falls resemble a bride's veil and is a truly stunning sight to see! The Horseshoe Falls was aptly named so as it is in the shape of a horseshoe and is also a spectacular sight! The Lone Creek waterfall is a sight to behold from a distance, as one stream of water falls down the flat hilltops. Once you reach the town, there is so much to do around. Swimming, fishing, archery, hot air ballooning over the shimmering valleys, bird watching, boating and sailing, white-water rafting, rock climbing, hiking, there are unending options to choose from!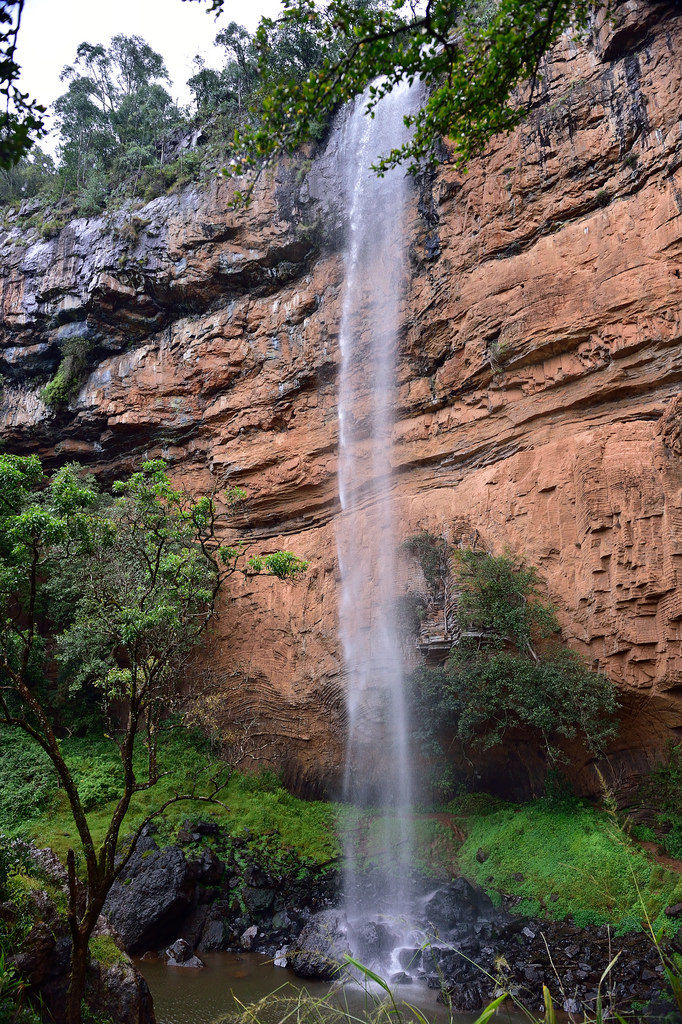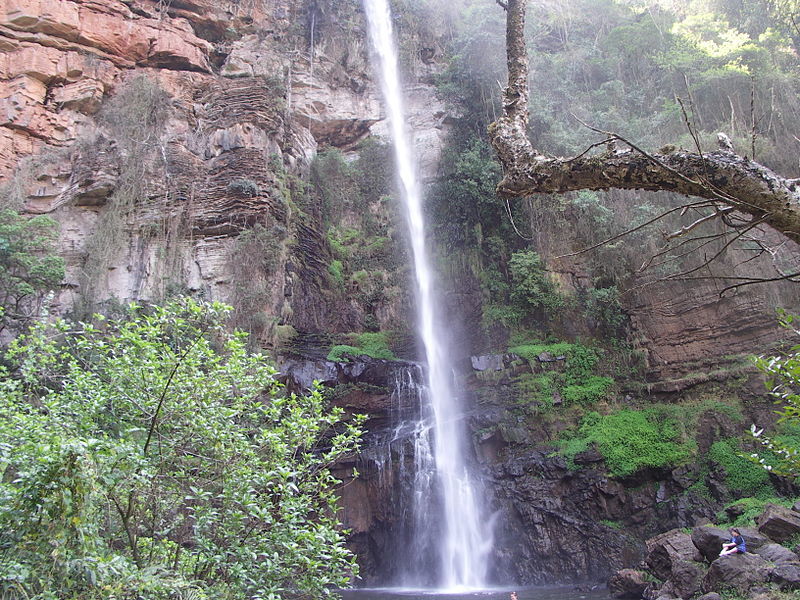 Where to stay
Floreat Riverside Lodge and Spa is a great option with rooms starting from Rs. 5,489 at double occupancy.
Big 5 Guest House is also a charming guesthouse where you can rest for the night. The rooms here start at Rs. 3,327 for double occupancy.
You can look for more options here.
Day 2 - Sabie to Graskop (30km)
The natural wonders around Graskop are some of the best places to visit in South Africa. A stay here is necessary as a part of this road-trip, not for the scenery en route but so that you don't miss out on the natural and adventurous wonders around this upcoming tourist destination. Within easy reach from this town lies sights that will probably delight your kids more than the safari at Kruger. God's Window, named so for the panoramic view of the Lowveld, and the Kruger National Park in the distance, is only 9km from Graskop and a must visit to actually understand why this road trip is popular. Mac Mac Pools, located 16km from Graskop are idyllic natural swimming holes in a forest, and a perfect place to chill with the family. The last must-see here is the 25 km long Blyde River Canyon. The third largest canyon in the world, today it offers some amazing views that just cannot be missed. The Blyde River Dam, built at the confluence of Blyde and Ohrigstad Rivers is also visible towards the lower end of the canyon.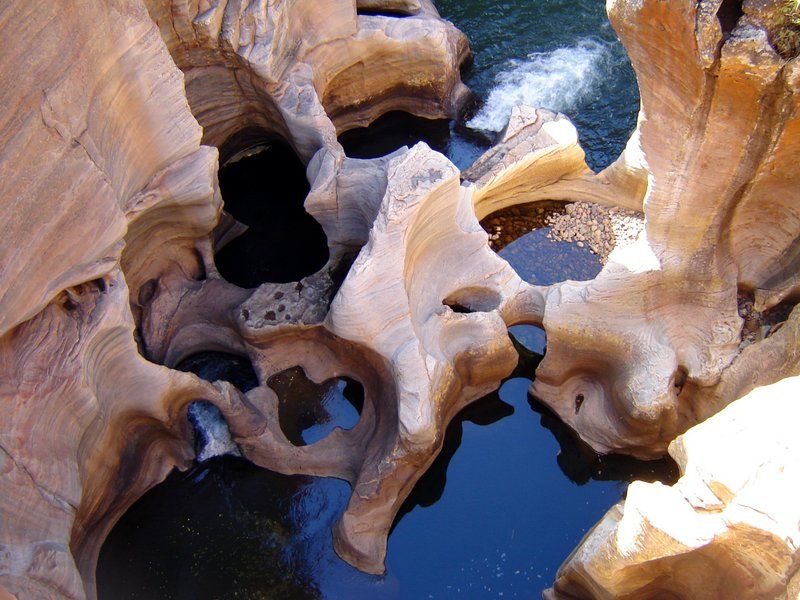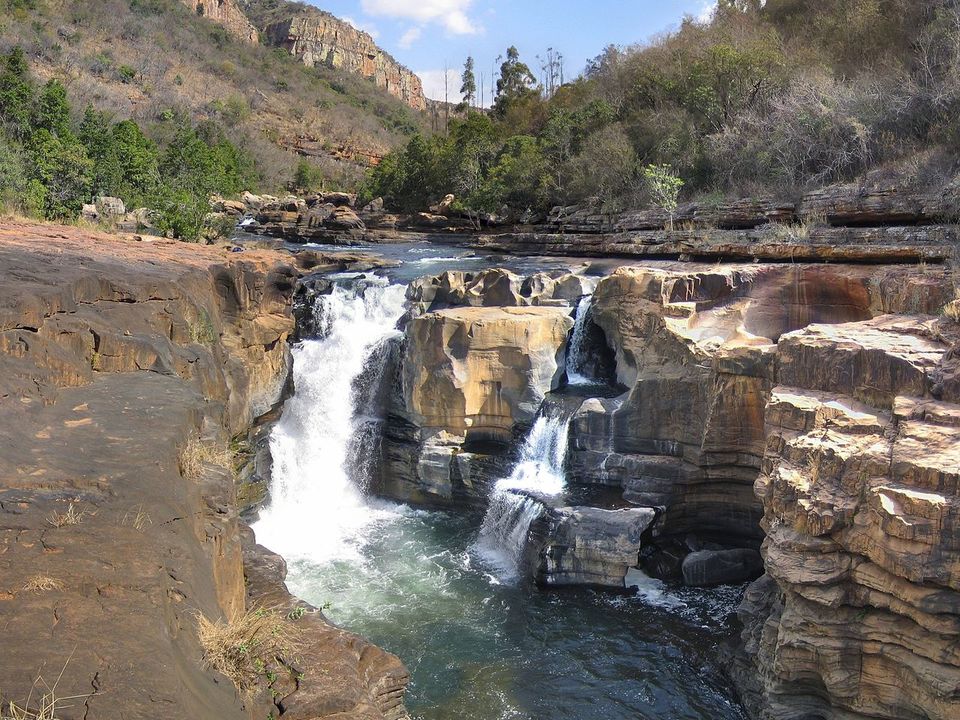 Where to stay
The Graskop Hotel is a great three-star property. The rooms here start from Rs. 5,860 at double occupancy.
Berlin Falls Country Estate is an amazing bed and breakfast where you can rest for the night with rooms starting from Rs. 2,441 at double occupancy.
You can look for more options here.
Day 3 - Graskop to Hazyview (40km) to Kruger National Park (12km)
This little town is just 12 kilometres from the Phabeni Gate leading into the western part of Kruger National Park and serves as a prelude to Kruger. You can use this place as a quick pitstop before finally making it to the park. There are a million things you can do here but the one thing that will make your kids happiest is a visit to Elephant Whispers. Home to six rescued African elephants, here you get to witness their intelligence, compassionate nature and the sheer delight the elephants experience when interacting with humans. Interaction with the elephants offers you an opportunity to feel their constantly curious trunks, touch their rough skin, exchange trunk greetings and offer tasty treats, while learning about behaviour and history from the Elephant Handlers.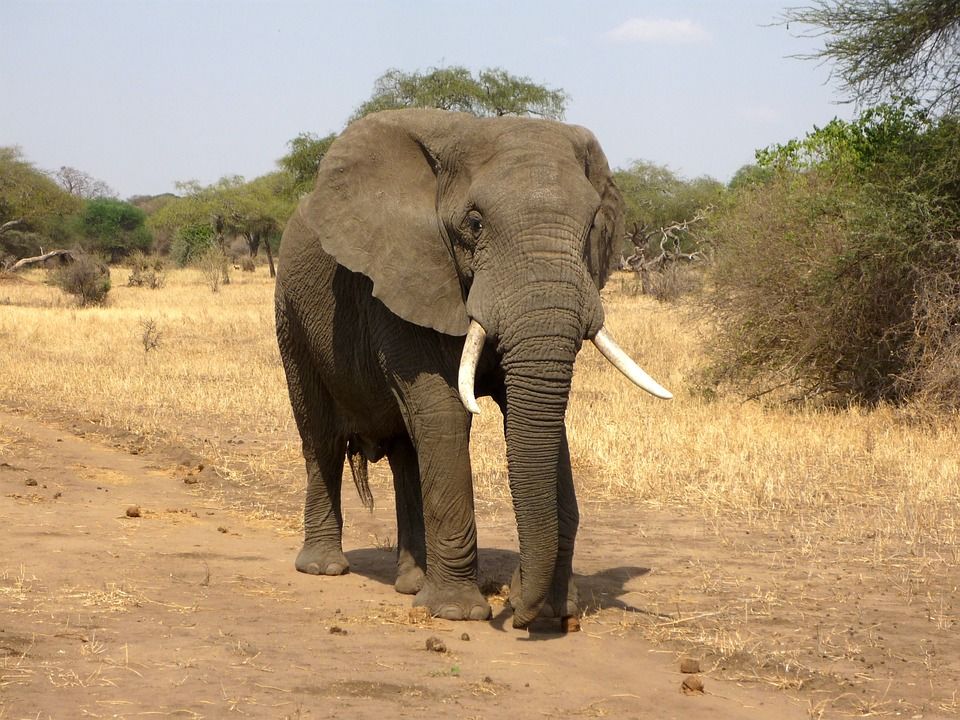 Where to stay
Inyanga Safari Lodge is one of the best accommodations available at Kruger. The rooms here start from Rs. 6,348 for two.
Bushveld Terrace is an amazing place, only 400m from the park and has rooms starting from Rs. 10,254 for two.
You can look for more options here.
The journey is the destination, a road trip is an adventure! So if you know about more places to visit in South Africa, why not share it on Tripoto and inspire others to do the same?
Frequent Searches Leading To This Page:-
kenya south africa tour package, flamingo tours kenya, south africa itinerary 6 days, kenya packages from india, south africa tour packages, south africa packages, south africa tour packages itinerary