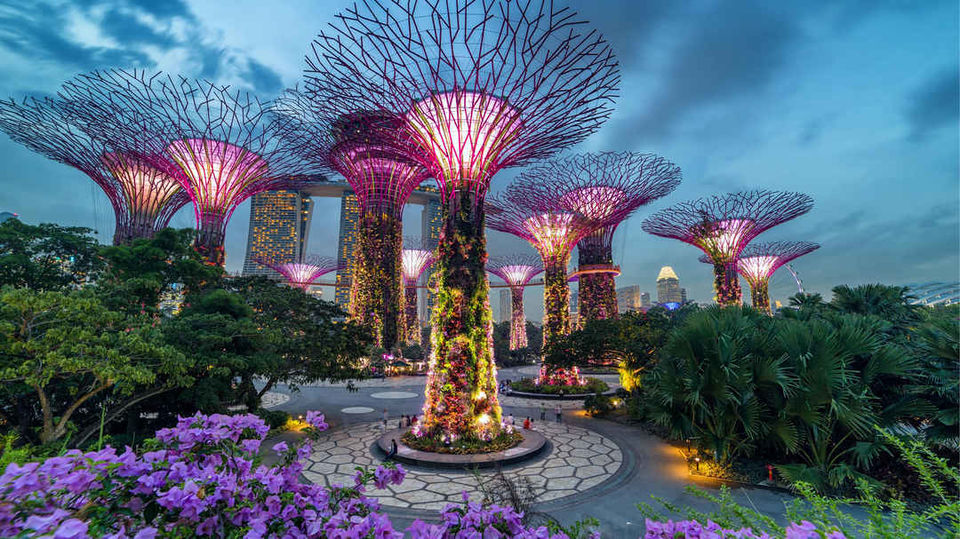 Whether it's the festive celebration of Chinese New Year, the mid-Autumn Festival, or the colorful streets in Deepavali, there's always a party going on somewhere on this island. Below Listed are some of the top annual festivals and events in Singapore in 2022 that should be on your travel calendar.
1. Hari Raya Aidilfitri (May)
The festival of Eid, Ramadan is known as Hari Raya Aidilfitri or Hari Raya Puasa in Singapore. It falls on the first day of Syawal, which is the 10th month of the Hijrah (Islamic) calendar
2. Vesak Day (16th May)
"Vesak" is the Day of the Full Moon that occurs every year in May. It is one of the auspicious days for millions of Buddhists around the world. Buddha was born on this day two and a half millennia ago. It is also said that Buddha attained enlightenment, and passed away on the same day in his eightieth year.
3. Dragon Boat Festival (3rd June)
Dragon Boat Festival is one of the popular cultural festivals in Singapore. It falls on the fifth day of the fifth lunar month of the Chinese calendar. People take to rivers for epic races, but this will be muted this year
4. National Day (9th August 2022)
This is one of the most popular festivals in Singapore. Singapore celebrates its freedom from Malaysia on 9th August 1965. The complete nation is turned into patriotic shades of red and white.
5. Hungry Ghost Festival (12th August 2022)
This festival is very much similar to Halloween that is held in October. Hungry Ghost or Zhong Yuan Jie is held in commemoration of the dearly departed. It occurs on the 15th day of the seventh lunar month. In addition to this, it is said that the gate of heaven and hell are opened, and the spirits seek food and entertainment.
6. Mid-Autumn Festival (10th September 2022)
Also known as the Lantern Festival, the feast celebrates the legend of Chang E– the goddess of the moon. It is said that she stole an elixir of immortality from her husband Hou Yi. While some say that she was forced to drink it. After drinking, she floated to the moon and resided over there.
7. Deepavali (24th October 2022)
Singapore celebrates Diwali on the 15th day of the Kartik month just like India. But for them, Deepavali lasts for a week. The Hindu community of Singapore celebrates the festival with much pomp and happiness.