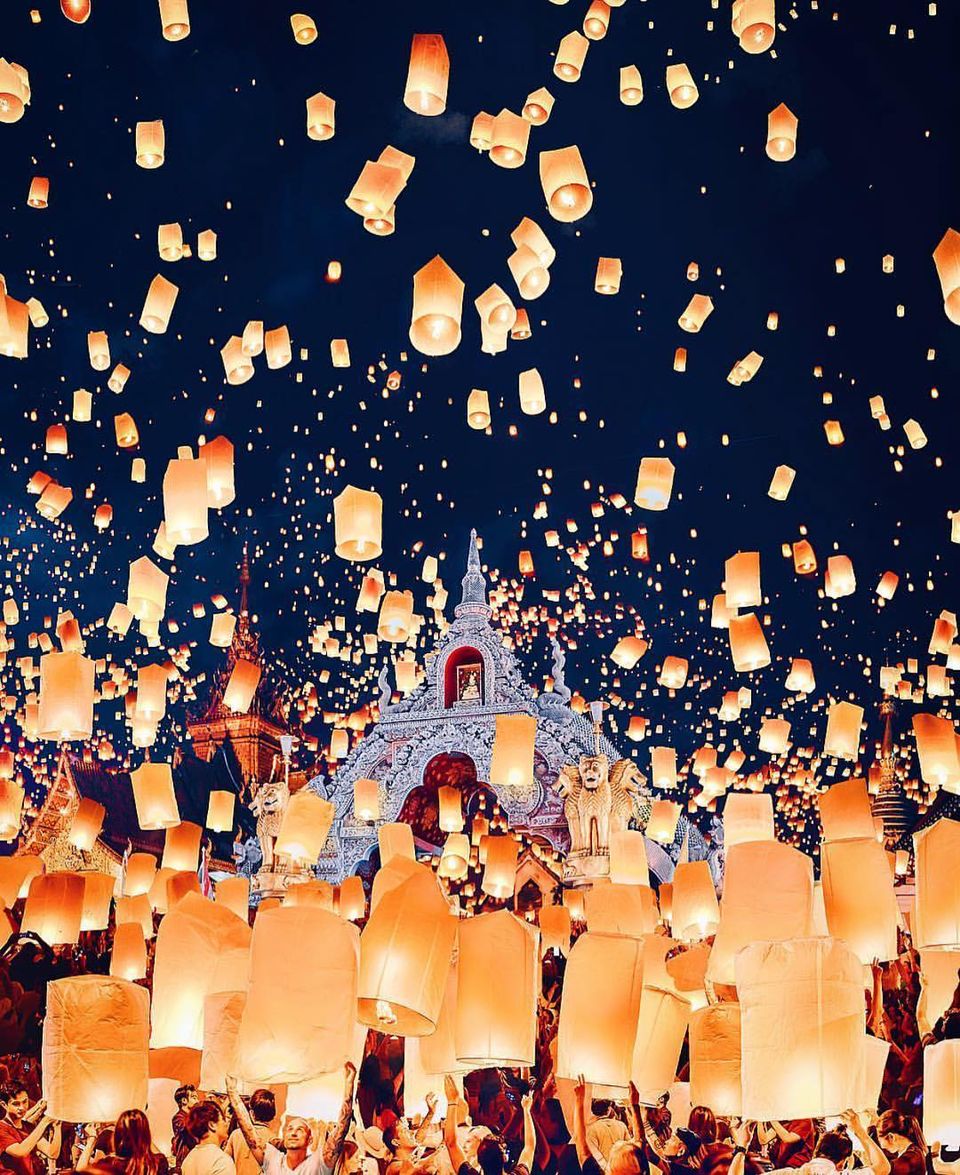 Considering the fact that it is the largest continent in the world, Asia is truly the most unique blend of histories, cultures and traditions. Asian countries are a treasure chest for travellers but few realise that attending the numerous festivals of these nations is the best way to understand their essence. Right from ushering in the Chinese New Year in Singapore to slathering yourself in mud in South Korea, here is a list of the best festivals to attend in Asia:
Nabana No Sato, Japan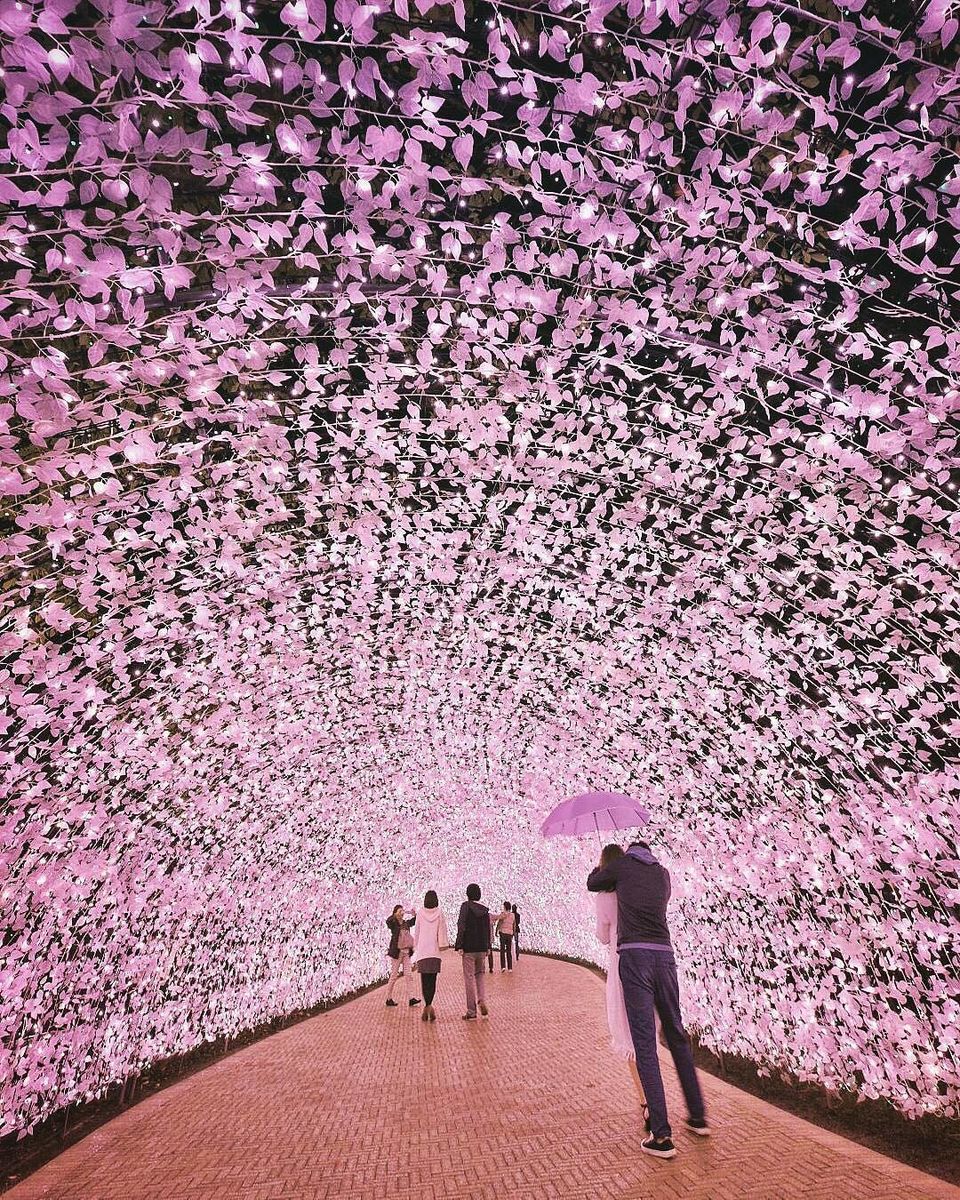 Nabana No Sato is one of Japan's most splendid winter illumination festivals that is known for employing some 8 million LED lights to portray breathtaking vistas of nature from the country and from across the globe. Flower shows are also a major part of this winter wonderland. The 200 metre long light tunnel that is constructed out of 1 million light bulbs, each of which represent a flower, is the drawcard of the park.
The Kawazu Sakura Light Tunnel with some 700,000 pink LED lights is the newest addition to the park and is reminiscent of the resplendent cherry blossoms of the area. Nabana No Sato also has an excellent Ashiyu Foot Spa for tired visitors along with some fantastic restaurants and souvenir shops.
When: The Nabana No Sato displays can be seen until the 6th of May 2018.
Loi Krathong Festival, Thailand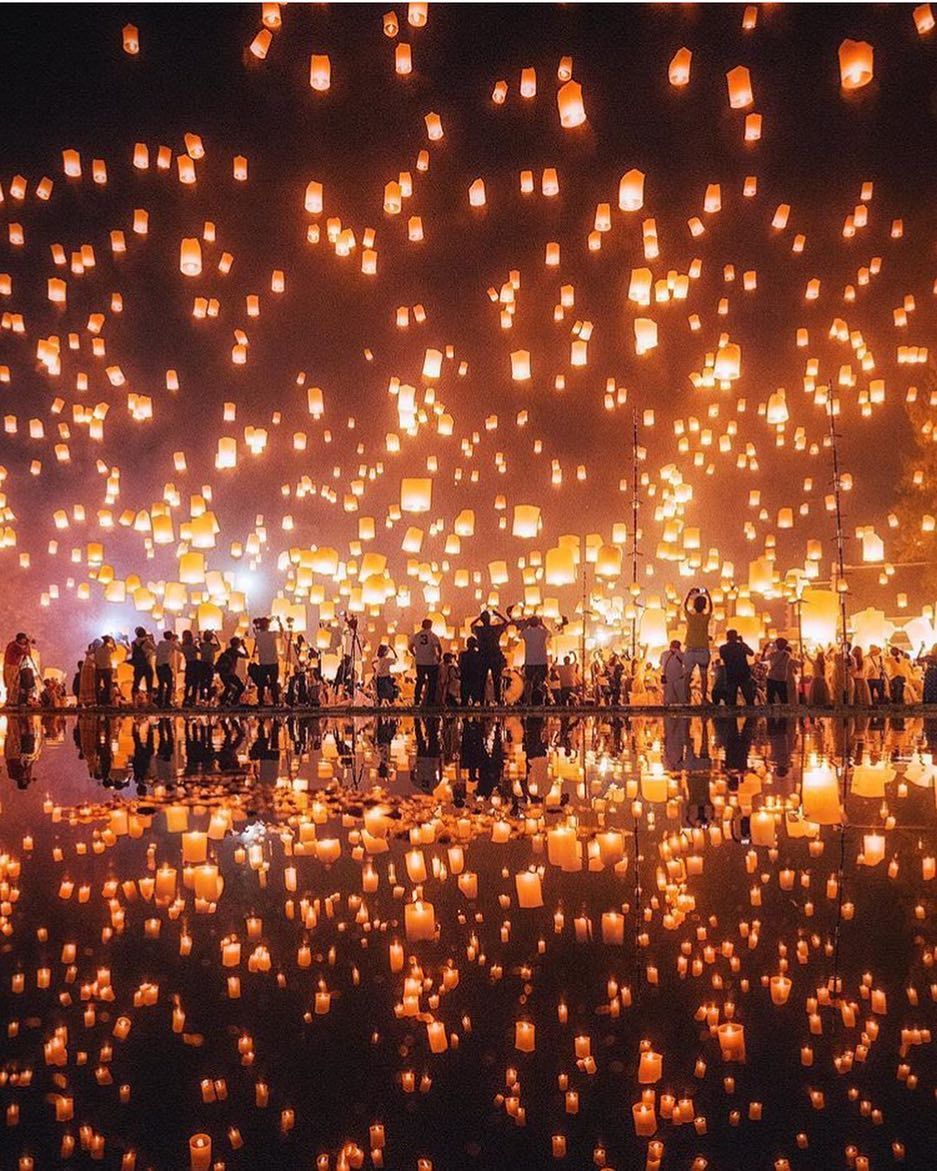 What is supposed to be one of the most aesthetically pleasing and Instagram worthy festivals of Thailand, Loi Krathong or the Floating Lantern Festival witnesses people gathering around rivers, lakes and canals in order to pay their respects to the Water Goddess. Rafts that are shaped like lotuses are decorated with flowers and candles and released into the water, an act that is believed to float away all of your grudges and anger.

Chiang Mai's version of Loi Krathong is a tad bit different because the city is dotted with beautiful flying lanterns instead of floating ones. The many firework displays and parades that accompany the ceremony attract travellers from across the globe. The Lanna Duthanka Buddhist Center in Mae Jo University is the best place to view the lantern release.
When: This festival is celebrated on the evening of the full moon of the twelfth lunar month in the Thai calendar. According to the Western calendar, it takes place in November. The date for 2018 is November 23rd.
Songkran, Thailand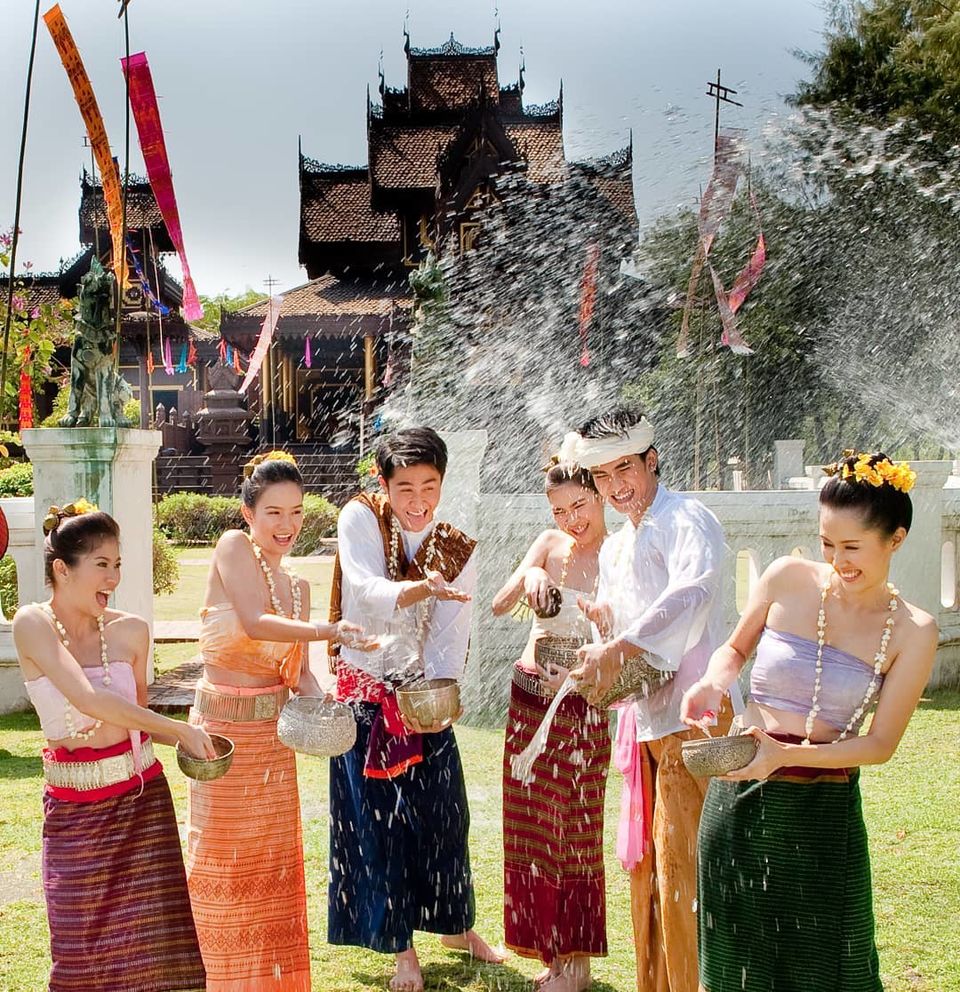 Thailand's Water Festival is like an endless pool party given how people engage in friendly water fights and impromptu street parties, all in the name of fun. A colourful festival that even draws tourists from around the world despite the scorching heat, Songkran is all about spending quality time with friends and family. Throw some house cleaning and temple hopping into the mix and you have the perfect holiday that lasts an entire week. Expect shops, restaurants, banks and offices to be shut throughout the celebrations.
When: Songkran is observed between the 13th and the 15th of April every year. However, you can expect the revelry to continue for a whole week.
Boryeong Mud Festival, South Korea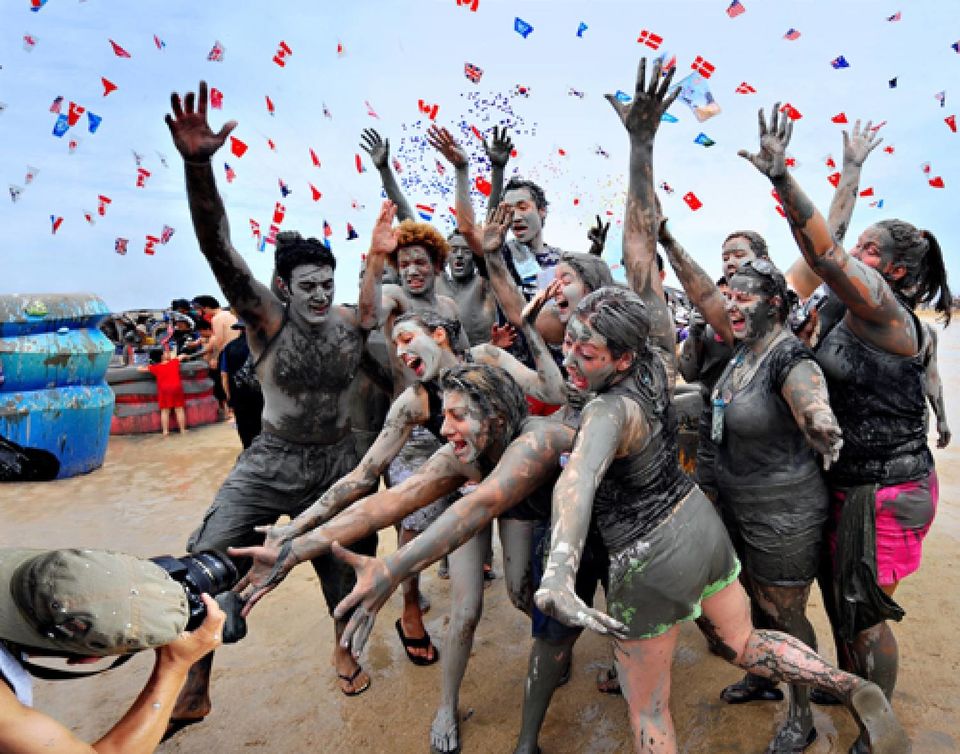 South Korea's biggest festival, one that attracts more than 2 million visitors every year, the Boryeong Mud Festival is all about pampering yourself with the mineral-laden mud of Boryeong, a small city just outside Seoul. The Daecheon beach of this town witnesses locals and travellers happily playing with the mud, often sliding, wrestling and swimming in what would otherwise be perceived as dirt. This non-stop party also includes music, fireworks and a relaxing mud massage zone.
P.S: Make sure you purchase some Boryeong mud cosmetics on your way back.
When: July 21st to 30th, 2018.

Chinese New Year, Singapore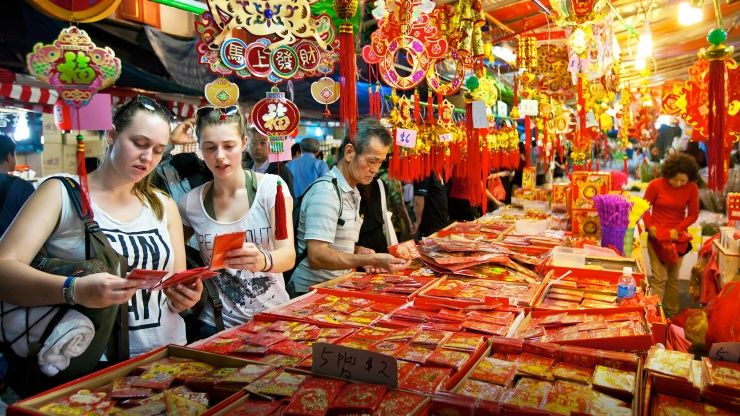 Chunjie, or the Chinese New Year draws people from far and wide to the paradise that is Singapore. With spectacular parades, cultural performances, live music and fireworks, there isn't a dull moment in the bustling Chinatown enclave of this financial giant. Make sure you catch the opening ceremony on New Bridge Road, see the Festive Street Bazaar, attend the Chingay Night Fiesta and wrap up your visit with the New Year Countdown Party.
Since Chinese residents make for 75 percent of the city's population, experiencing this spring festival in Singapore is a once in a lifetime opportunity.
When: February 15th (New Year's Eve) to 17th, 2018.
Rainforest World Music Festival, Borneo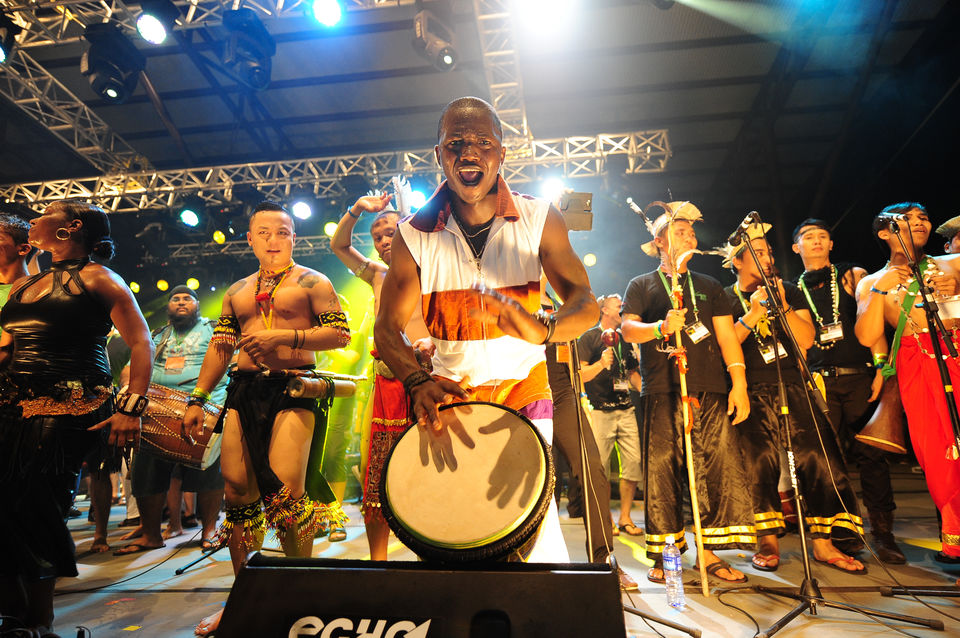 The Rainforest World Music Festival (RMWF) is a mesmerising three-day festival that brings together the best names in contemporary world music to the island of Borneo. Traditional performers from the region join renowned artists to create a musical experience like no other. Music workshops and lectures, jam sessions, art and culture displays and food stalls are other major features of this event that is held in the Sarawak Cultural Village of Kuching in Malaysia.
RMWF has been a constant recipient of the '25 best International Festivals Award' by Songlines. There's something about enjoying soulful melodies in the heart of a jungle and for that reason, this event is unmissable. You can purchase tickets on their website.
When: July 13th to 15th, 2018.
Pingxi Sky Lantern Festival, Taiwan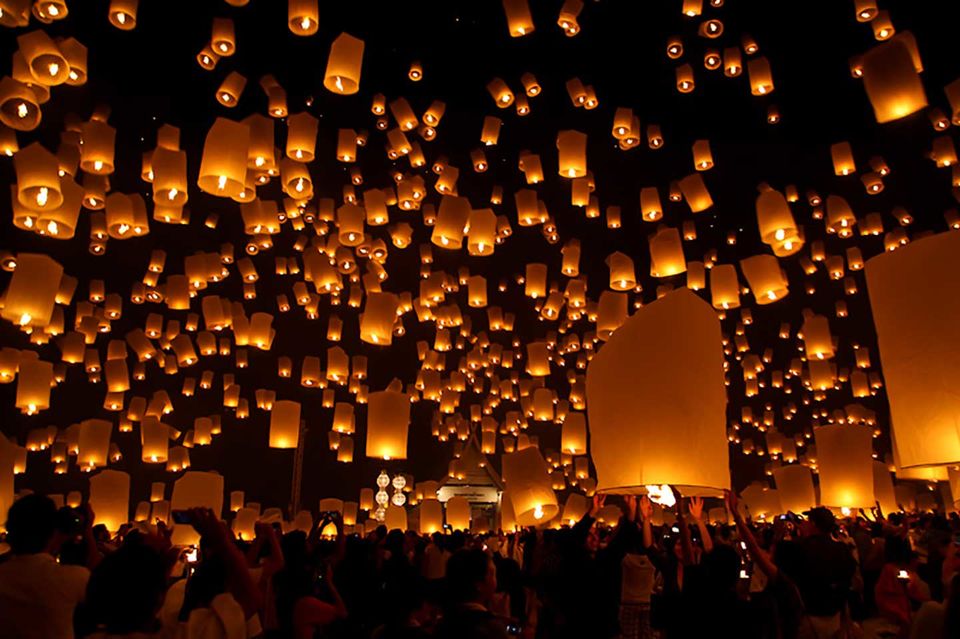 Held annually in Pingxi, a rural district in Taipei, the Sky Lantern Festival is one of the most important traditional festivals of Taiwan and is a sight to behold. Golden lanterns or Kongmings that are made out of rice paper and bamboo can be seen floating across the sky. Most of these lanterns hold hand-written wishes because they are believed to carry your messages to the heavens above. From themed lantern displays to folk performances, the Pingxi Sky Lantern Festival continues to enthral both foreigners and locals in equal measures. It falls on the 15th day after the Chinese New Year.
When: 2nd March, 2018.
Jakarta International Java Jazz Festival, Indonesia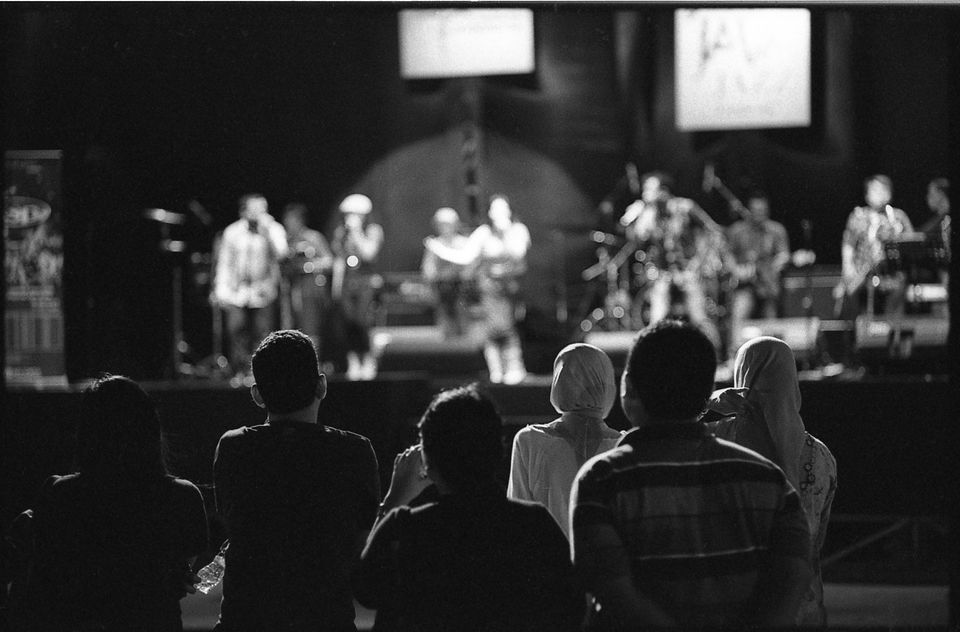 Founded by Indonesian tycoon Peter F. Gontha in 2005, The Jakarta International Jazz Festival is one of the most popular jazz festivals on the planet and perhaps the biggest of its kind in the southern hemisphere. There are as many as 60 shows a day with some 150 musicians performing every year. Also known as 'Java Jazz', this event is the mecca for all jazz lovers. Notable performers include Jason Mraz, John Legend, Toni Braxton, Carlos Santana and Stevie Wonder among several others.
P.S: Hitmaker Lauv and the Goo Goo Dolls are a part of this year's lineup so grab your tickets before they sell out!
When: March 2nd to 4th, 2018.