The start of the year has always been a lovely time to develop new aspirations, churn up big dreams and satiate the yearning for exploring new places. This year, Singapore is making that dream to wander into places unknown possible with ARTWALK – a festival full of colourful murals, jovial performances and immersive experiences that will leave you mesmerised. If you are someone who loves to celebrate colours, music and performances, let Singapore sprinkle that joy on you throughout this event!
What is ARTWALK?
ARTWALK is an annual multidisciplinary public arts project organised by LASALLE College of the Arts and Singapore Tourism Board, supported by the Little India Shopkeepers and Heritage Association. Organised as part of Singapore Art Week, the organisers are taking the event to the next level this year by expanding the festival beyond its home ground of Little India to include the cultural neighbourhood of Katong-Joo Chiat. The festival will be presented in a hybrid format, meaning you will be able to take part in the festival from the comfort of your home. Visit www.artwalklittleindia.sg to find out more about the exciting lineup of programmes which includes performances and murals.
When is ARTWALK?
You can be in the comfort of your home and virtually attend the 8th annual edition of ARTWALK from 14 to 22 January 2022!
Events You Can't Miss at ARTWALK 2022
This year, the theme for ARTWALK is Looking Back, Going Forward. Scroll along and check out some of the events you must add to your calendar!
1.The Evolution of Karagattam: A Dance Through Centuries by A Meenalochani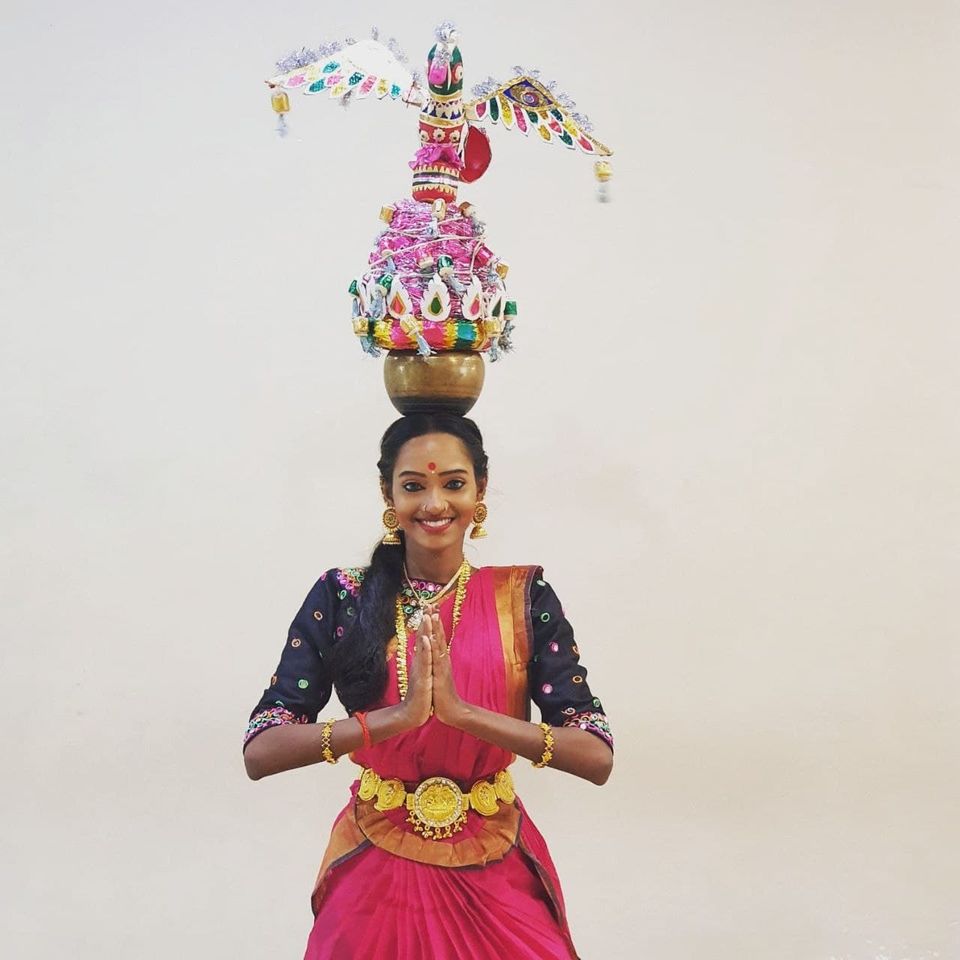 Performed by dancer Meenalochani, this performance is based on an ancient folk dance of Tamil Nadu. Depicting a wholesome story through her dance, she will show us the evolution of Karagattam (pot dance). This dance is a mixture of Bharatanatyam and multiple forms of Tamil dance forms. Meenalochani will use Bharatanatyam as a medium to show you the similarities between the former and Karagattam. You don't want to miss her vivacious performance!
Artist: Meenalochani
When: 21st January, 2022
Time: 3:30 pm - 3:50 pm IST
Where to watch: YouTube and Facebook Premier. Know More
2. Seven Wonders of Little India by Brahmastra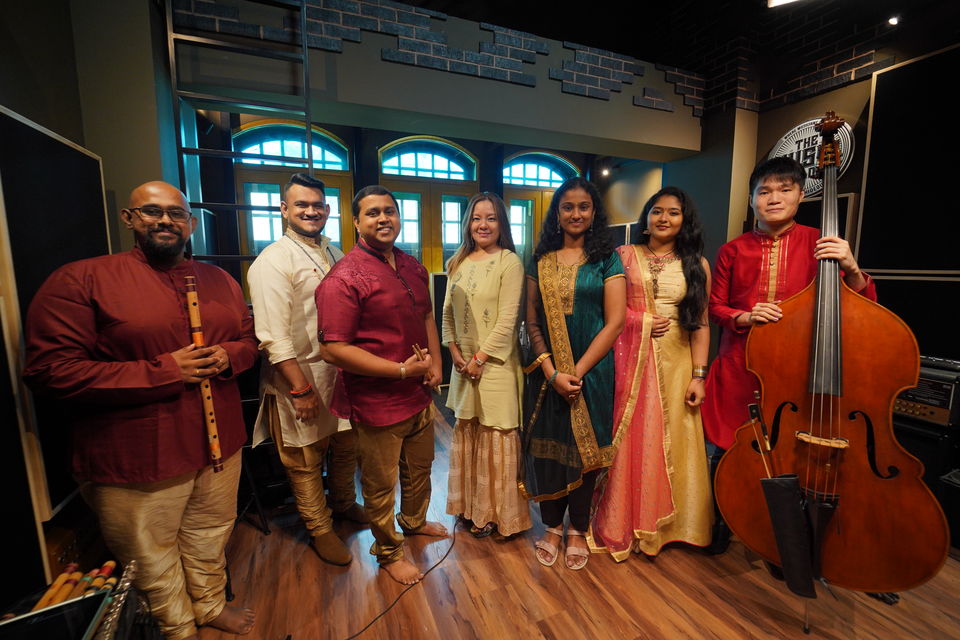 An award-winning Indo-ASEAN contemporary ensemble, Brahmastra has performed across various fraternities and disciplines. Their performance will showcase the heritage of Little India through visual arts and music. . Check out this online performance as the band enthrals you with a blend of Indian pop and Indo-Asean music. The music will be accompanied by live sound painting and poetry. When was the last time you tuned in to something so interesting?
Artists: Niranjan Pandian, Govin Tan, Pavan Sughosh, Sushma Somasekharan/Jayahowtham
When: Friday, 21st January, 2022
Time: 5:30pm - 6:00pm IST
Where to watch: Youtube and Facebook Premier. Know more
3. Musical performance by Varsha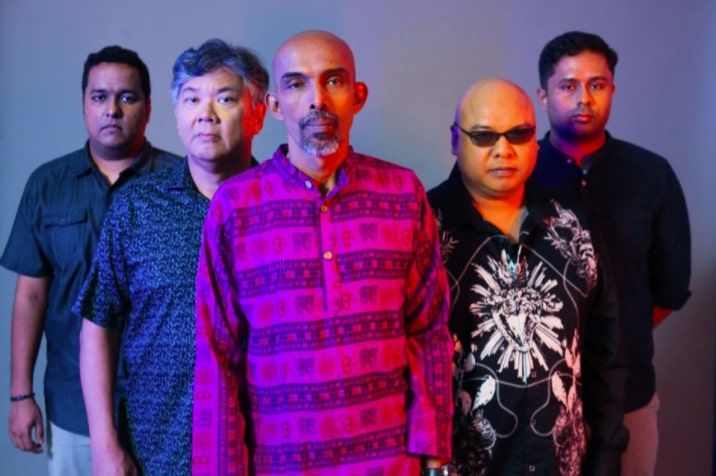 Varsha is a five-man Singaporean Carnatic music fusion band that celebrates Indian culture with its rhythmic music. They have been making music since 2014, creating compelling tracks by putting together Indian classical music, jazz, and popular Indian pop/rock.
Artists: Sai Vigneshwar, Sai Akileshwar, Tony Makarome, Mohd Noor and Paul Danial
When: 22 January, 2022
Time: 6:00pm - 6:30pm IST
Where to watch: YouTube and Facebook Premier. Know more
4. Forgotten Corners by Pink Gajah Theatre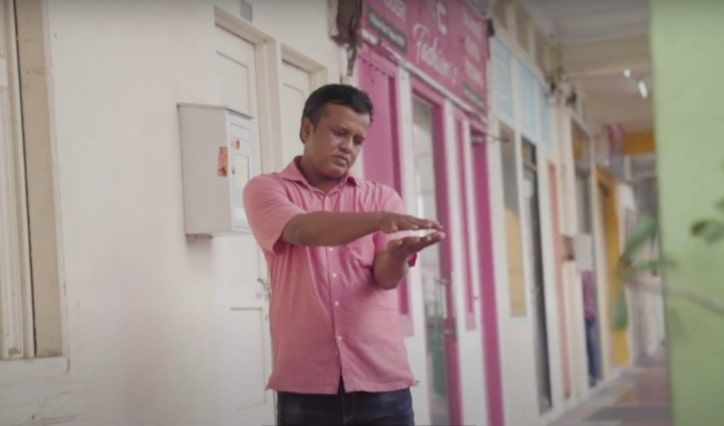 Pink Gajah Theatre is the brainchild of actor Sharda Harrison and videographer Sean Harrison. Forgotten Corners is a three-part documentary series by Pink Gajah Theatre that features individuals telling stories of Katong, Joo Chiat and Little India through songs and poems.
Creators: Sharda Harrison and Sean Harrison
When: 14th, 15th and 21st January, 2022
Time: 6:00pm - 6:30pm IST
Where to watch: YouTube and Facebook Premier. Know More
5. A storyteller's tour of Little India & Peranakan neighbourhoods by Kamini Ramachandran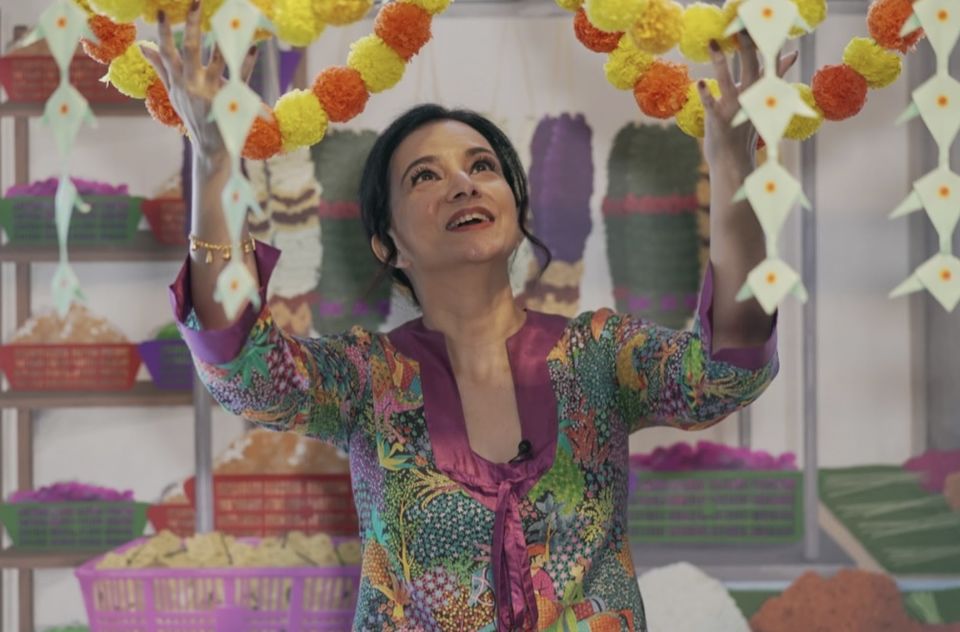 A pioneer in oral storytelling in Asia, Kamini Ramachandran will take you on a visual journey and share stories from specific cultures through oral narratives and visual interactions.
In her first video, she will be bringing you on a trip through the charming neighbourhood of Katong-Joo Chiat to learn about the Peranakan culture as well as visit iconic locations in the neighbourhood such as the Katong Antique House. In her second video, she will take you on a tour through the alleyways and hidden streets of Little India as she shares her favourite murals and talks about heritage and the community.
Artist: Kamini Ramachandran
When: 15, 22 January, 2022
Time: 3:30pm - 4:30pm IST
Where to watch: YouTube and Facebook Premier. Know more about Little India & Peranakan neighbourhoods
6. Test your Tastebuds by LASALLE
Test your Tastebuds is a video series conceptualised by students from LASALLE College of the Arts. It is a unique experience that introduces you to popular dishes from Eurasian, Peranakan and Indian culture. Three pairs of hosts will try cuisines whilst being blindfolded and answer some interesting questions.
Hosts: Andrea Pereira, Mr Dudley Pereira, Eunice Goh, Krisada, Athira Maswan, Mruthika Raman
Date: 14, 15, 21 January, 2022
Time: 5:30pm - 5:40pm IST
Where to watch: YouTube and Facebook Premier. Know more about Episode 1, Episode 2 and Episode 3.
Grab this unique chance to experience ARTWALK by attending these performances curated to highlight the stories of Little India and Katong-Joo Chiat in Singapore. Mark your calendar and enjoy a week full of good vibes! For the full line-up of programmes, please visit www.artwalklittleindia.sg.
Watch travel stories come to life with Tripoto on Youtube!
Explore the best of travel inspiration on Tripoto Instagram!
All pictures are credited to Singapore Tourism Board.