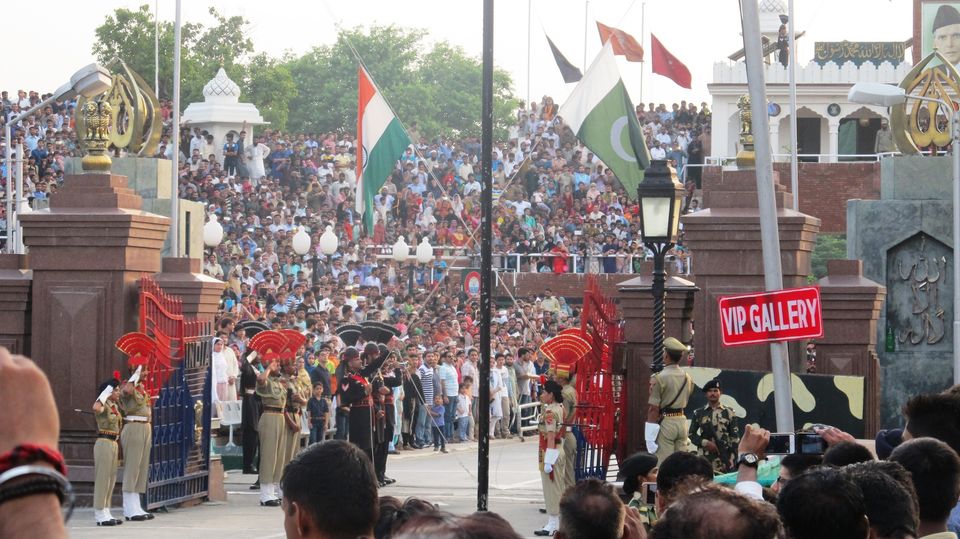 Wagah is a little village in Pakistan. Just across the border. Near Lahore. On the Indian side is Attari village. Near Amritsar. One day in 1947 a line was drawn - and the rest is history.
I made it all the way from Trivandrum at the southern tip of India. Via Delhi of course. I was headed for the Golden Temple which had been on my bucket list for centuries. I had visited Chandigarh earlier but couldn't find time to go to Amritsar. This time I was determined. It was the heat of summer but I didn't care. Darshan was important.
Later in the day I took a cab to the border and walked the last mile, sweating profusely all the while. Sat and waited for the ceremony to start. The galleries on both sides of the border were soon jam-packed. The sun was behind the clouds, yet the heat was oppressive.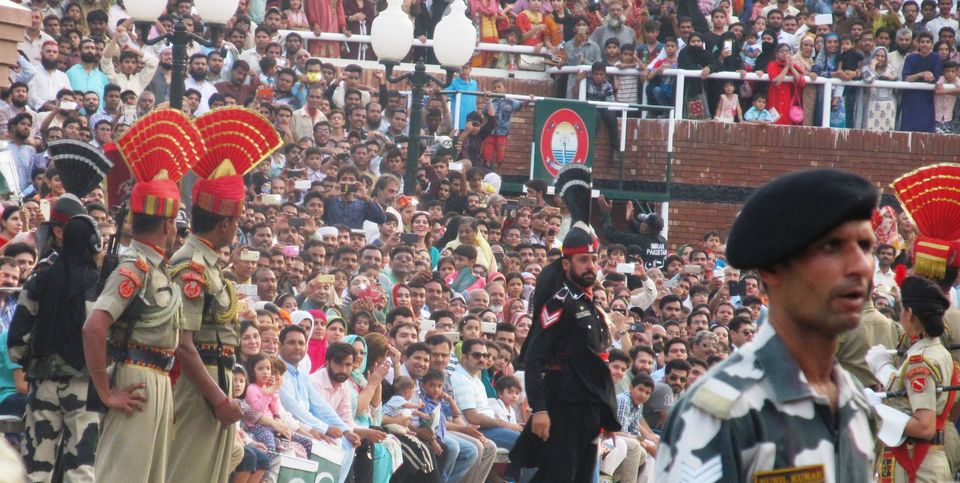 All of a sudden a blast of sound assailed my ears. "Yeh Bharat desh hai mera..." My heart missed a beat. Is this what patriotism is all about, I wondered. The crowd roared its approval. The next half hour was all music of the desh bhakti variety. I just loved it. But I would have loved it just as much if they had played, "Koi kahe kehta rahe kitna bhi humko diwana..."
Soon the marching began and the BSF jawans both men and women gave an impressive display. What I didn't like was the guys and girls who ran up and down waving the national flag. Cheap thrills and photo ops. I think the flag looks better in the hands of the jawans. On the Pakistani side every one held small flags in their hands and waved them collectively. I thought that was a lot more dignified. I didn't see any women in purdah. They were lots of uncovered heads.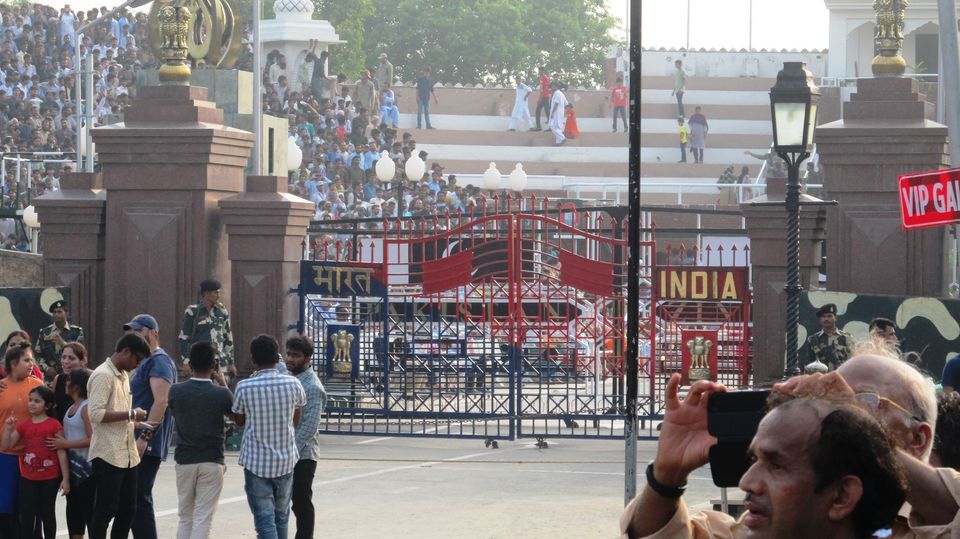 The gates were opened briefly and the flags of both countries ceremoniously lowered. Then the gates were closed again and the BSF marched once again. The crowd encompassed visitors from all parts of the country. I saw people from the northeast, heard Tamil, Telugu, Kannada, Malayalam, Bengali, Marathi, etc. Everyone sweated it out together. (The next day I ran a fever and a whole lot of other ailments but that's another story.)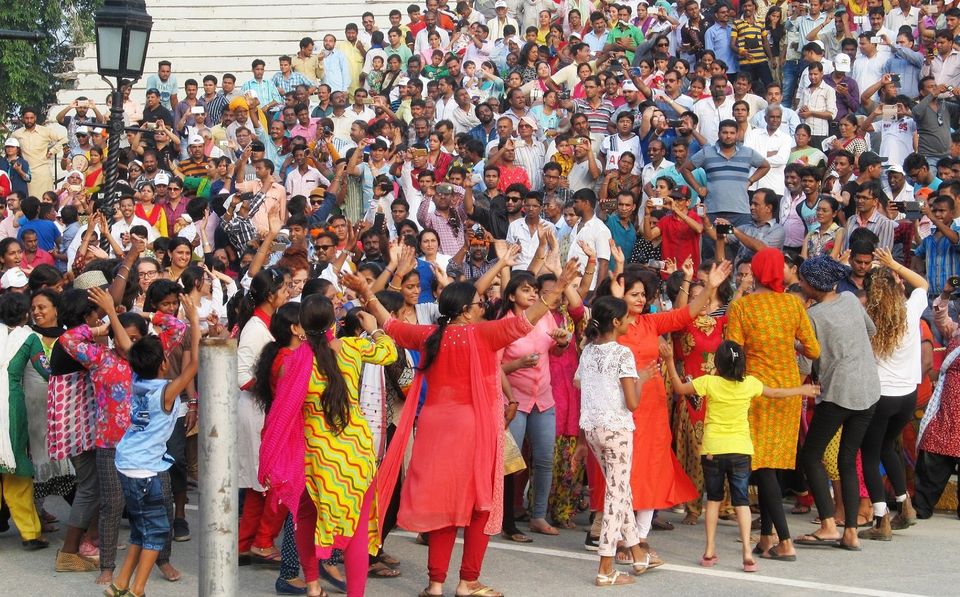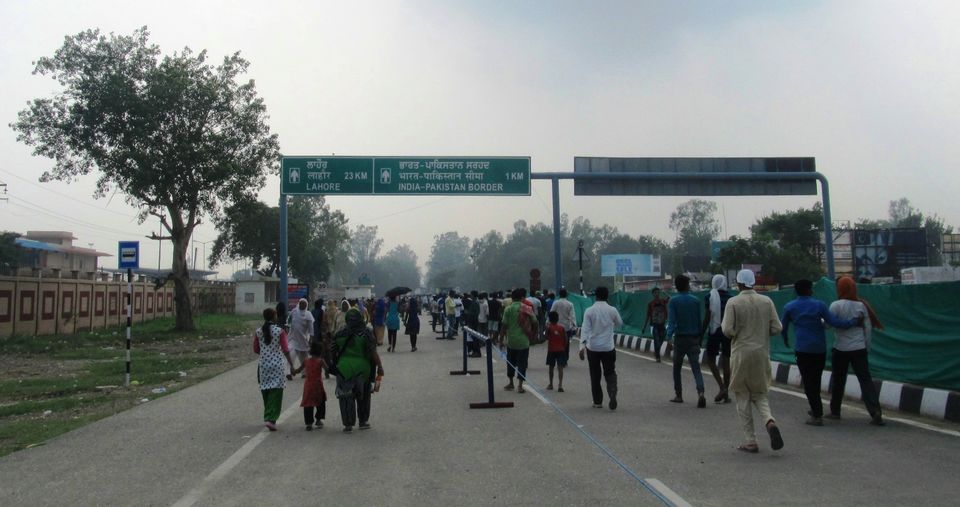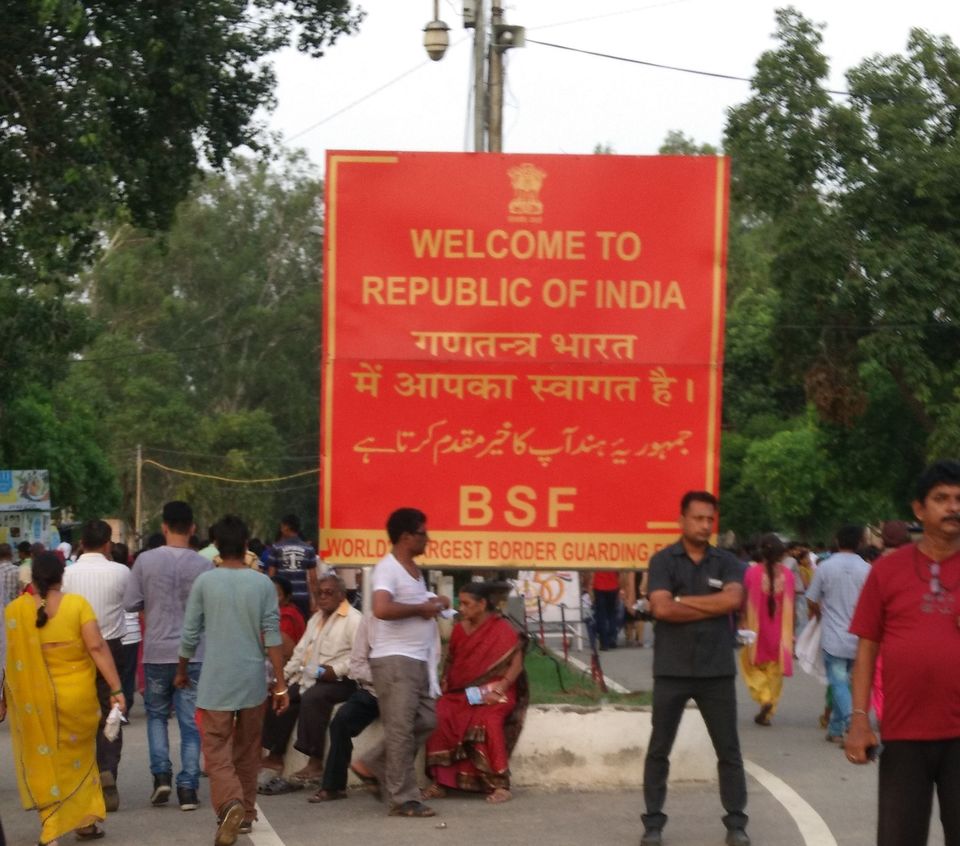 The overall ambience at the border was one of friendship and camaraderie. No sign of any hostility. Despite the sky-rending cries of 'Bharat Mata ki jai', 'Vande Mataram' et al.
Would I recommend the trip to others? Of course. After all, it makes you feel more Indian!