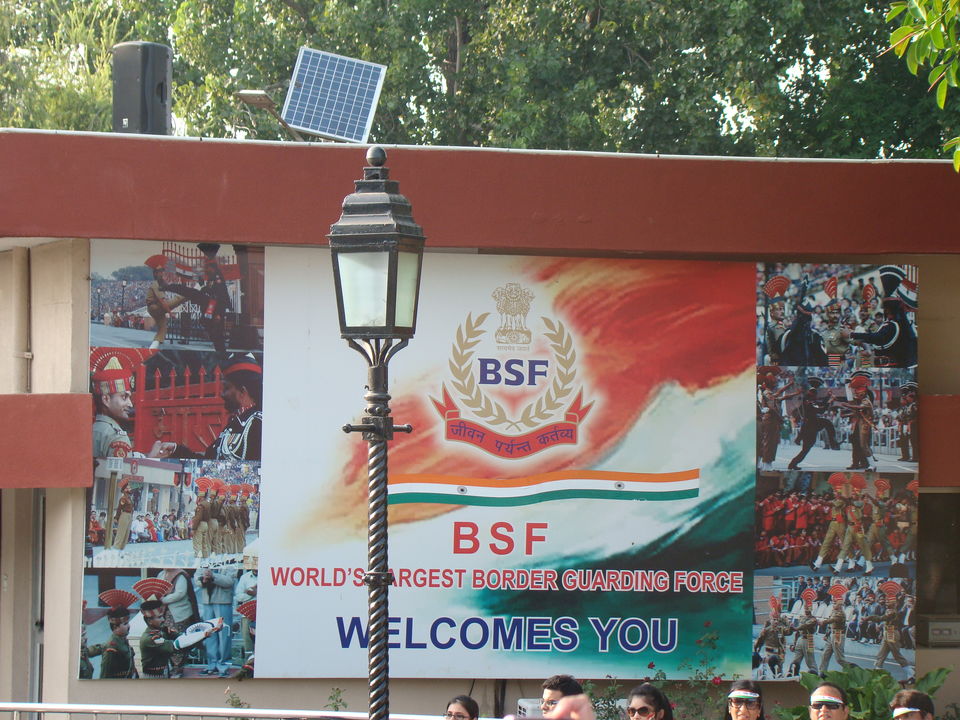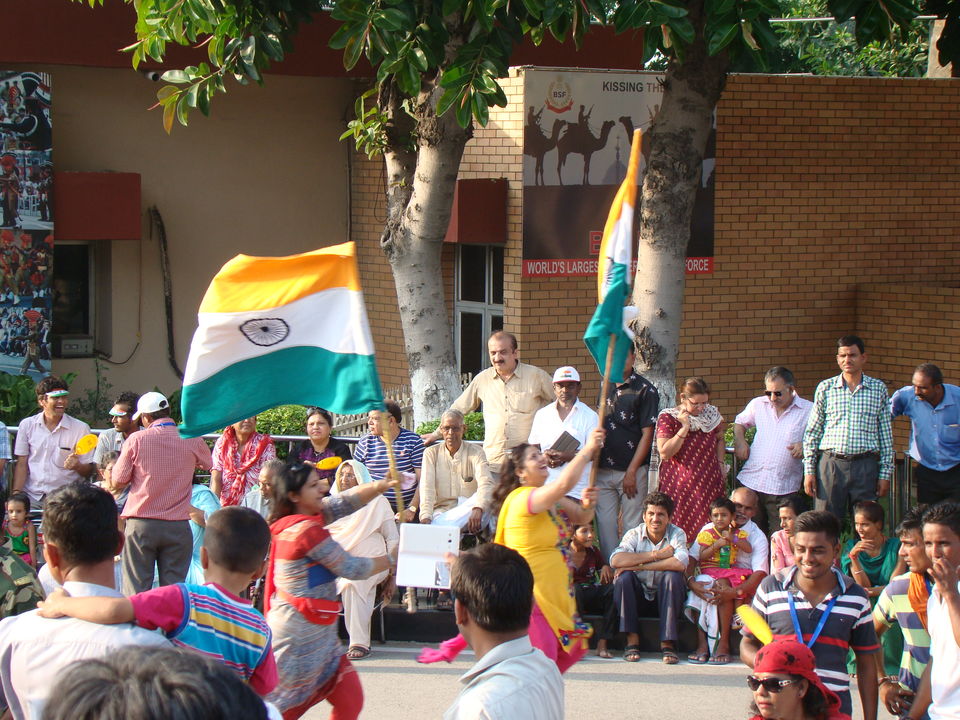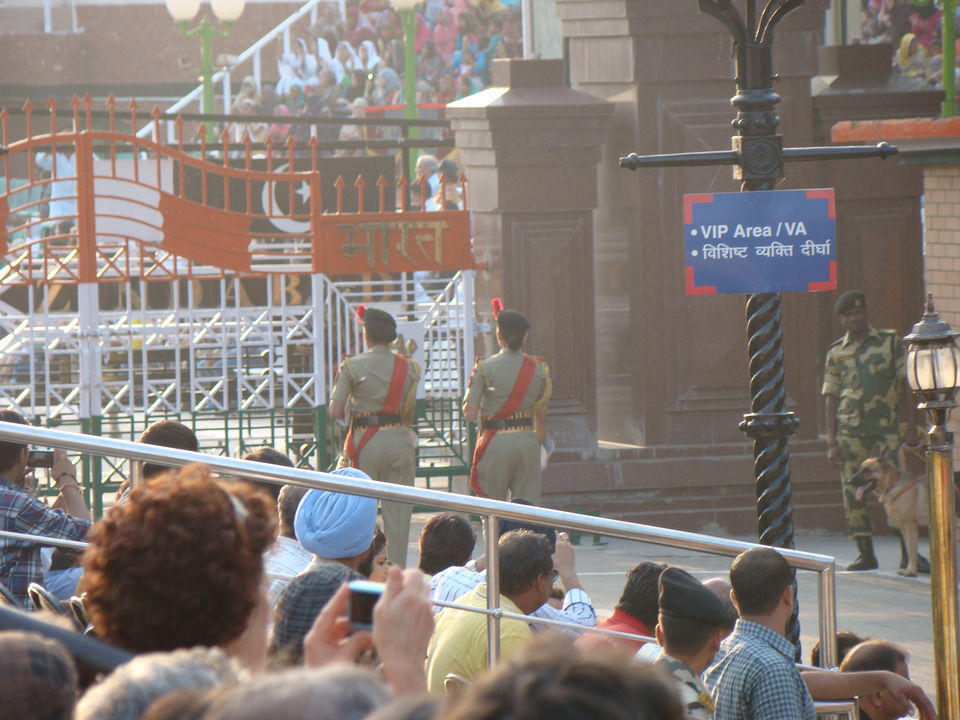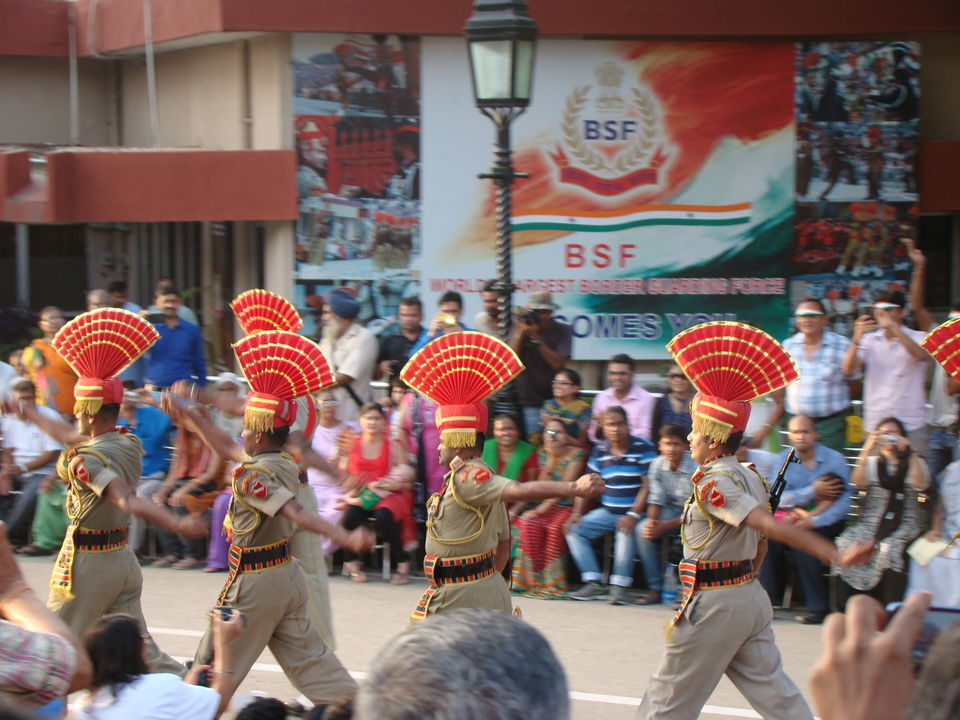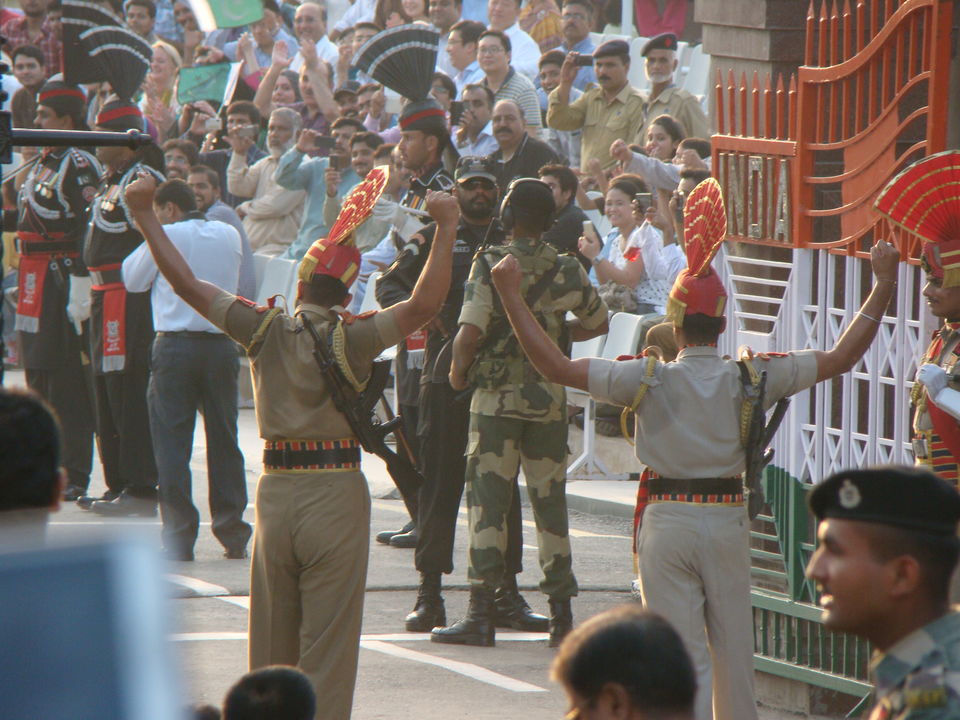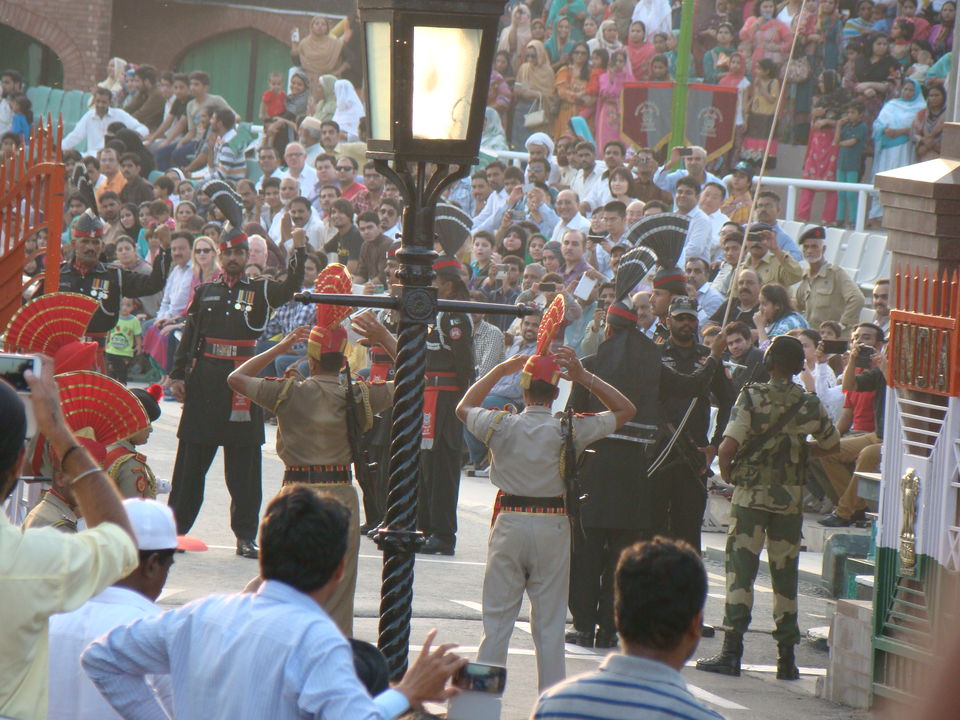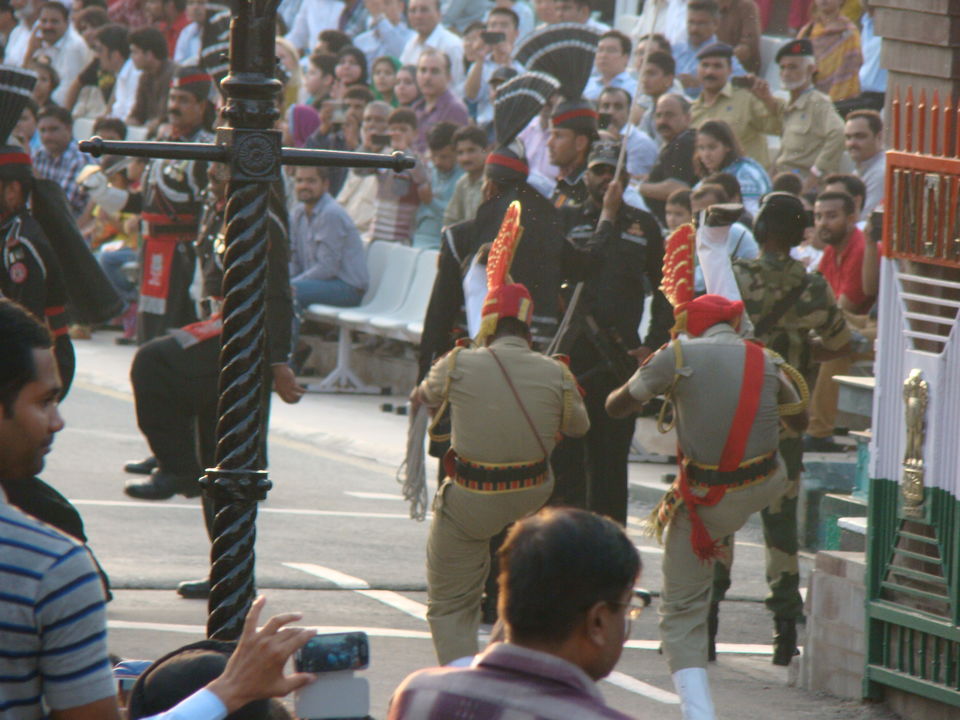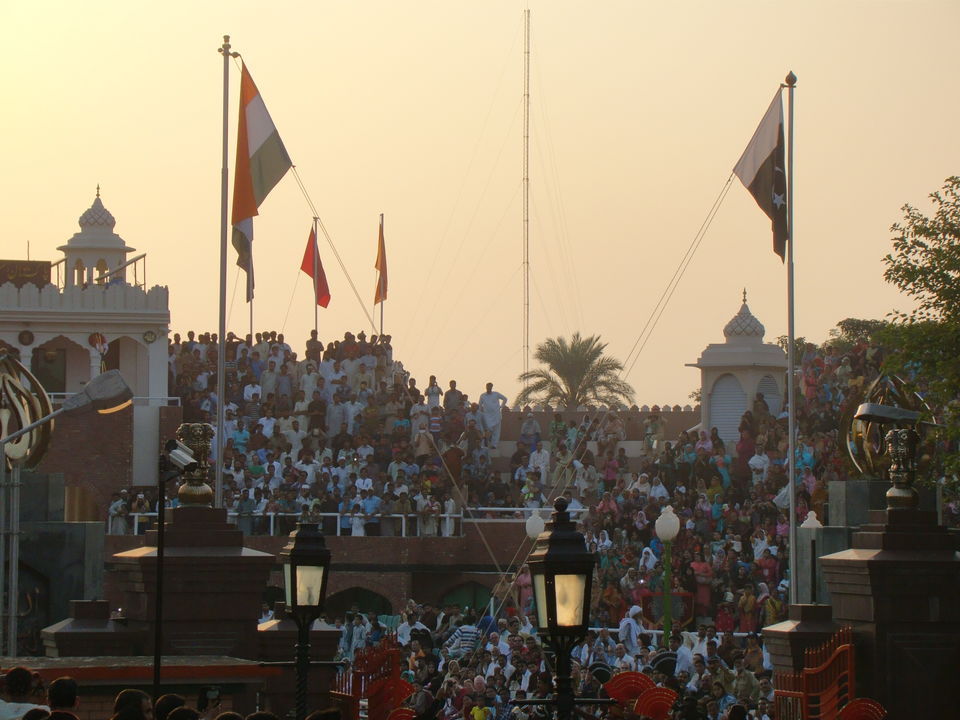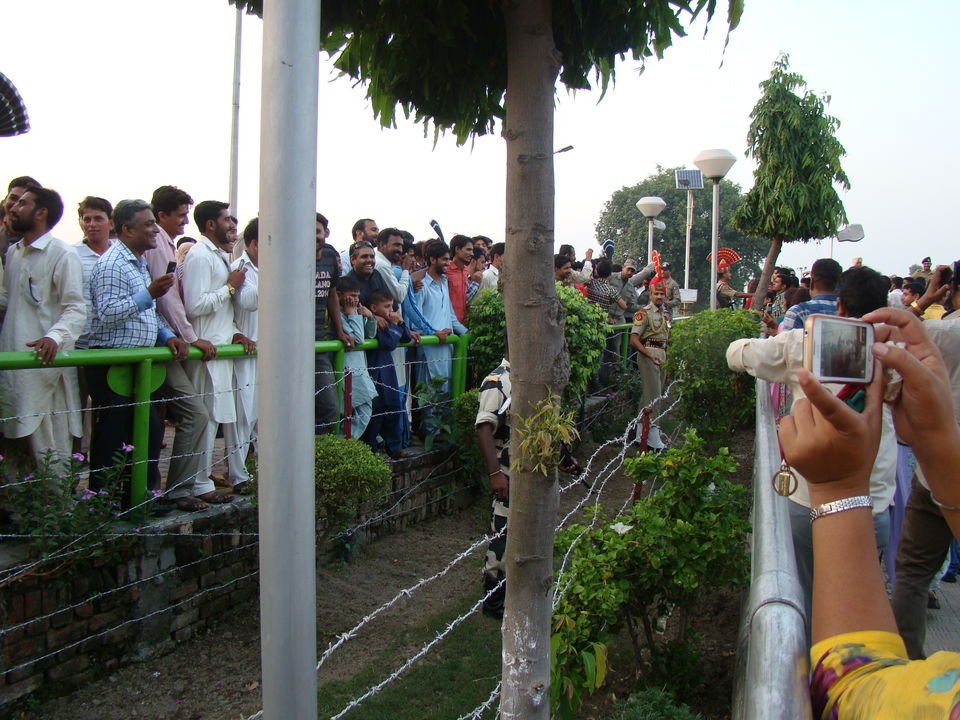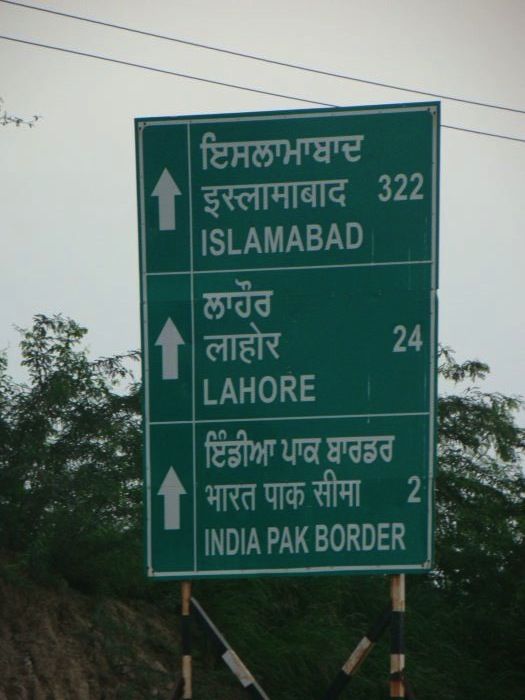 Every evening just before sunset,thousands of nationals from both India and Pakistan are made to feel keen to one another by the ceremonial parade that happens at the Attari-Wagah border. This historic land is located about 24 km towards west from the holy city of Amritsar in Punjab. The "Beating Retreat" ceremony as it is called, is a military practice followed by the security forces of India (Border Security Force) and Pakistan (Pakistan Rangers) since 1959.
In our recent visit to Amritsar, we were lucky enough to catch hold of passes to witness this beautiful ceremony. I was left in awe when I realised we were just 24 KM away from Lahore! If you ever plan to visit Punjab, the "lowering of the flags" ceremony at the Attari-Wagah border is a must have in your to-do list. It is wonderful to attend this event that can tickle your patriotic nerve all at once.
Once you've entered the gallery after the security checks, you'll be amazed by the enthusiasm of the crowd – children and elderly alike. You can hold the "Tiranga" and march towards the border gate, sing and dance along to the patriotic Bollywood numbers being played and feel one with fellow Indians from different parts of the country.
It is a one-of-its-kind ceremony, which begins with a blustering parade by the soldiers from both the nations. One infantryman stands at attention on each side of the gate. As the sun sets, the iron gates are flung open and the flags of both nations are lowered simultaneously. The flags are folded and soldiers from both countries exchange brusque handshakes, ending the event with closing of the gates again.
This is one of the best places to boost your patriotism amidst the electrifying atmosphere. What better? Click pictures of yourself with the gates at the backdrop, take selfies with the BSF jawans or shoot photos holding the Tricolour!
At the exit, the lane nearly converges with the neighbouring country before deviating towards the exit gates. It is a different feeling altogether to share hi-hellos with fellow Pakistanis standing just a couple of feet away from you. We spoke to a person from the other end who shared his love for Bollywood movies and Preity Zinta(Indian actress); and sang songs from the movie "Veer Zara."
It is not anything like an India Vs Pakistan cricket match here as you tend to forget all the tension between the two countries and feel united with the people who once belonged to the same land.
About 24 KM from Amritsar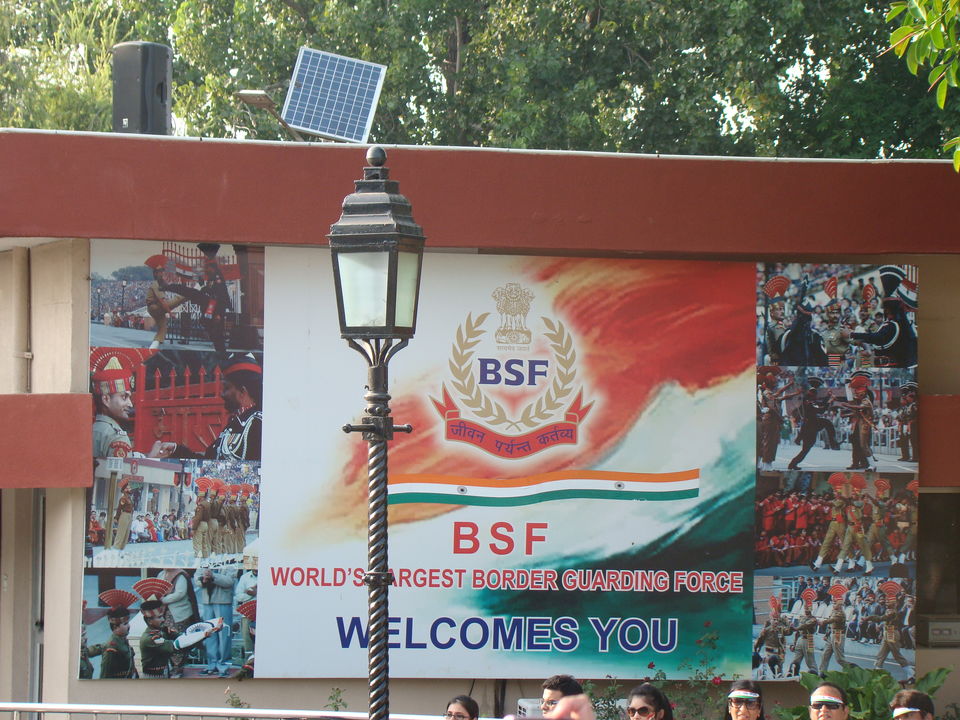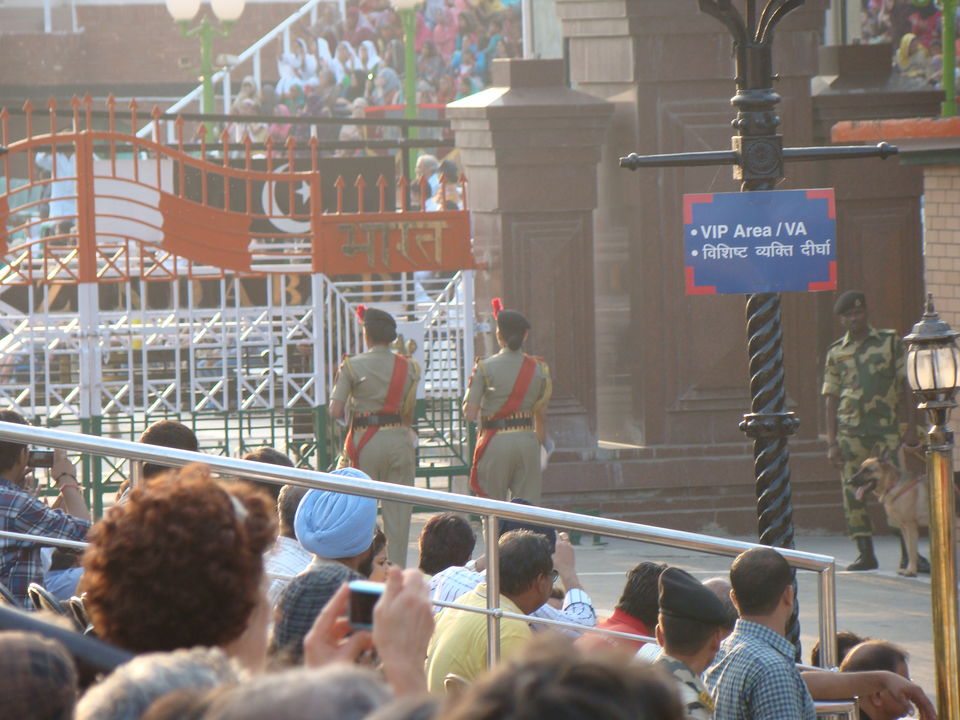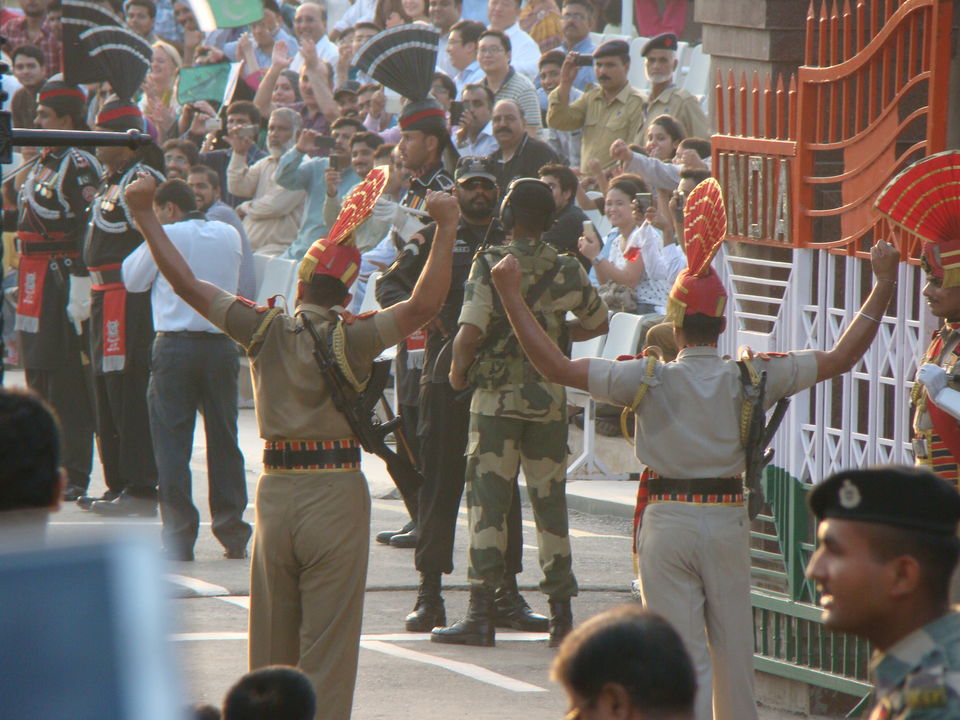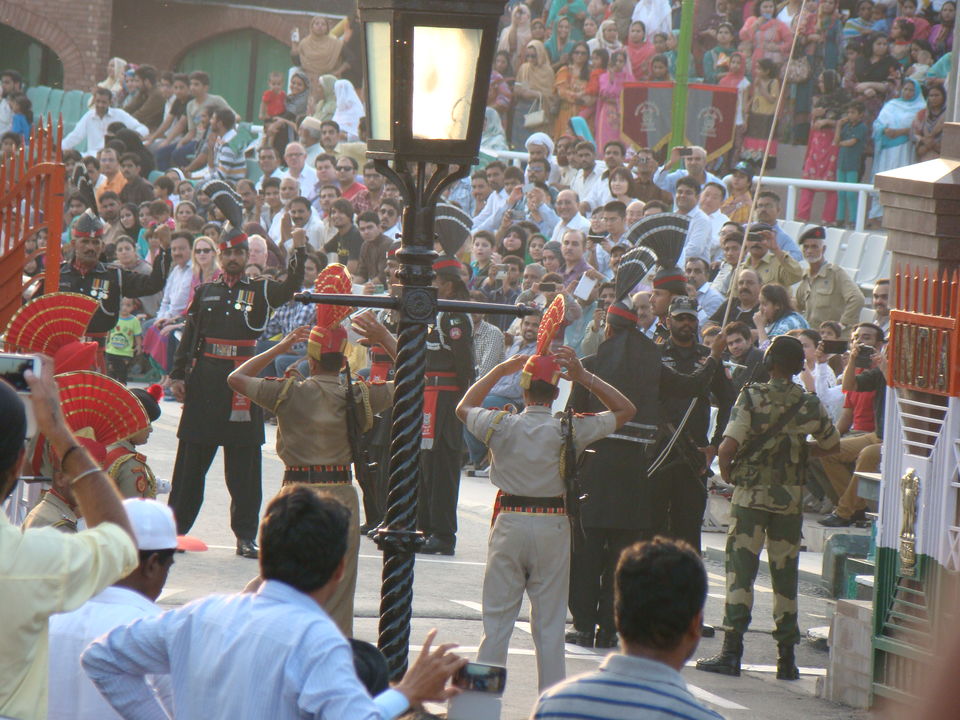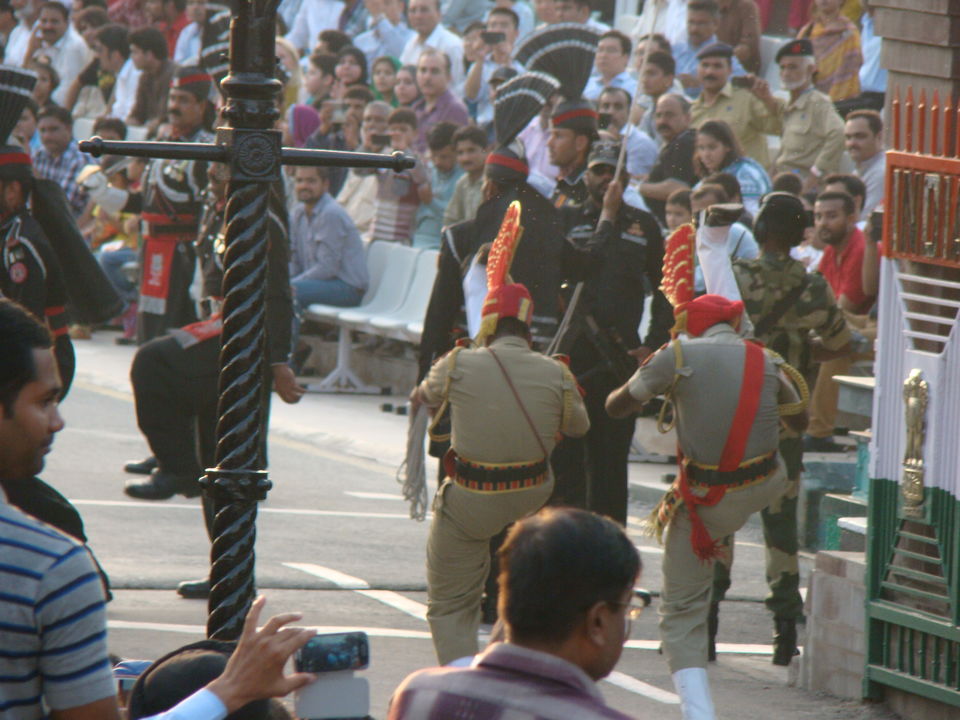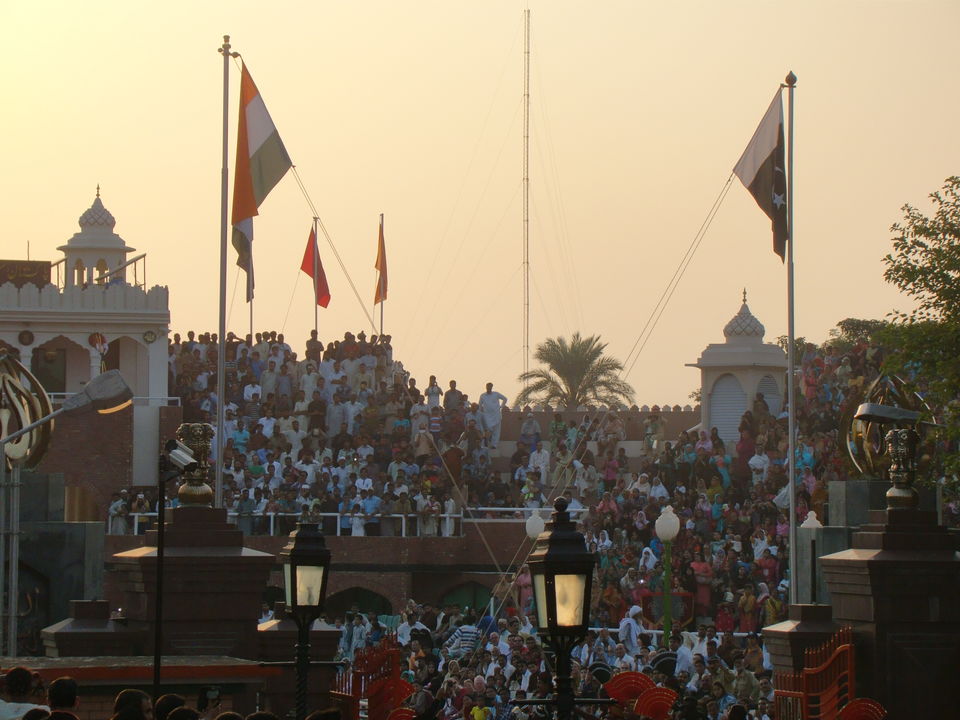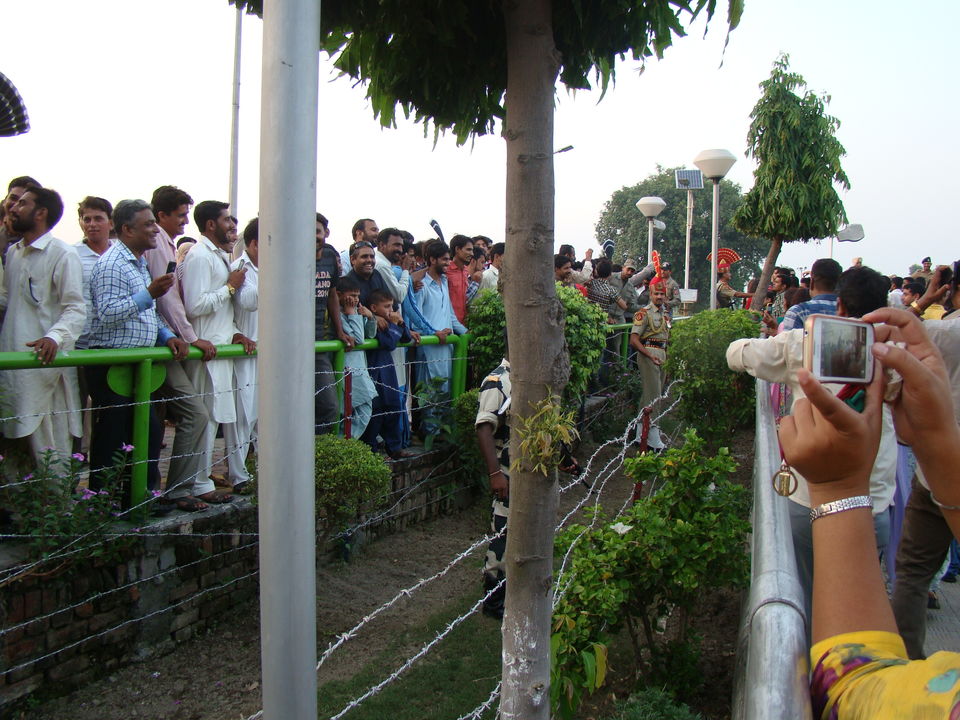 The Attari-Wagah Border between India and Pakistan